Taller Estilo Arquitectura: Eva´s House is a house that adapts to the pre-existing structure with 112 sqm2 of construction, a very narrow and anonymous facade where the design proposal directs us to work on an idea of free plan leaving the structural elements in evidence.
The pool welcomes you to the house causing a surprise within the traditional scheme. The cast-in-place terrazzo floor over the entire first floor functions as a unifying material for the space. The first floor is a multifunctional open space that connects the different areas of the program to the exterior, where the furniture defines each of the spaces and focuses the internal activities, and at the same time the pool in front of it works as a passive air cooling element that refreshes the house.
Upon entering the house, we find a black wooden door combined with aluminum windows and doors that are part of the internal facade of the house. Following the tour, the living room, dining room, kitchen with island and under the staircase is a storage area and a space to work. At the back of the first floor are the services; on the left side a half bath and on the right side a laundry area separated by a small garden that as a ventilation chimney displaces the hot air to the outside and allows natural lighting of all spaces.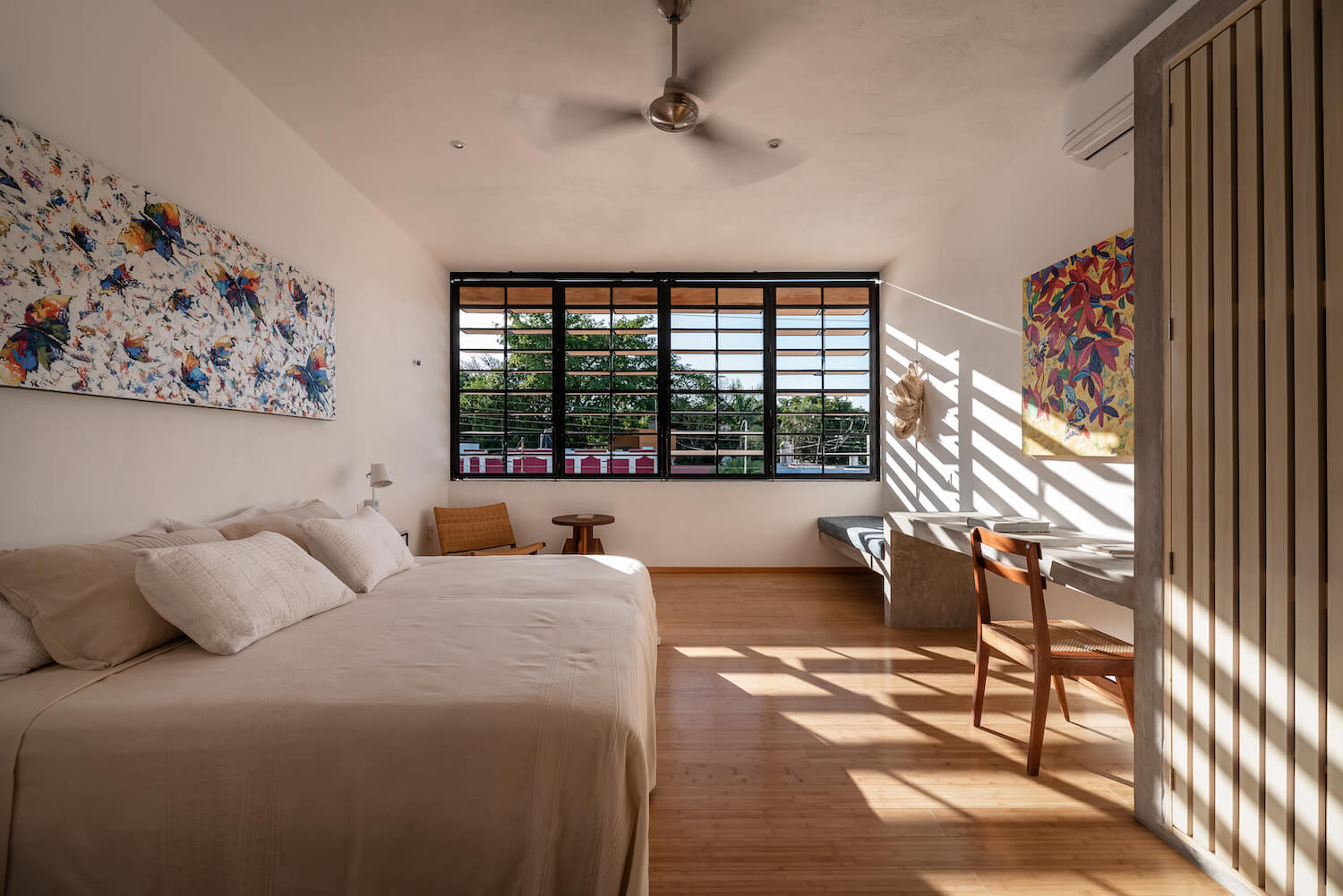 The interior is a simple structure that connects the upper floor by a staircase in "L". Arriving at the first level we find a small lobby that connects us with the bedrooms. The bedroom that is located to the west has a modular facade with wood and ironwork that can be opened partially or completely where the visual and light inputs can change dramatically, the floors are bamboo laminate providing greater warmth to the rooms.
The color white dominates almost the entire house with the total intention of achieving greater amplitude to the spaces and accentuating elements such as the kitchen in green, blue crystals in the bedrooms upstairs as a surprise and furniture under stairs in natural wood to contrast with the other elements.
Eva´s House is a contemporary house that responds to the visual character code of the neighborhood and the city where the spatiality and design elements will make the user enjoy each of the spaces.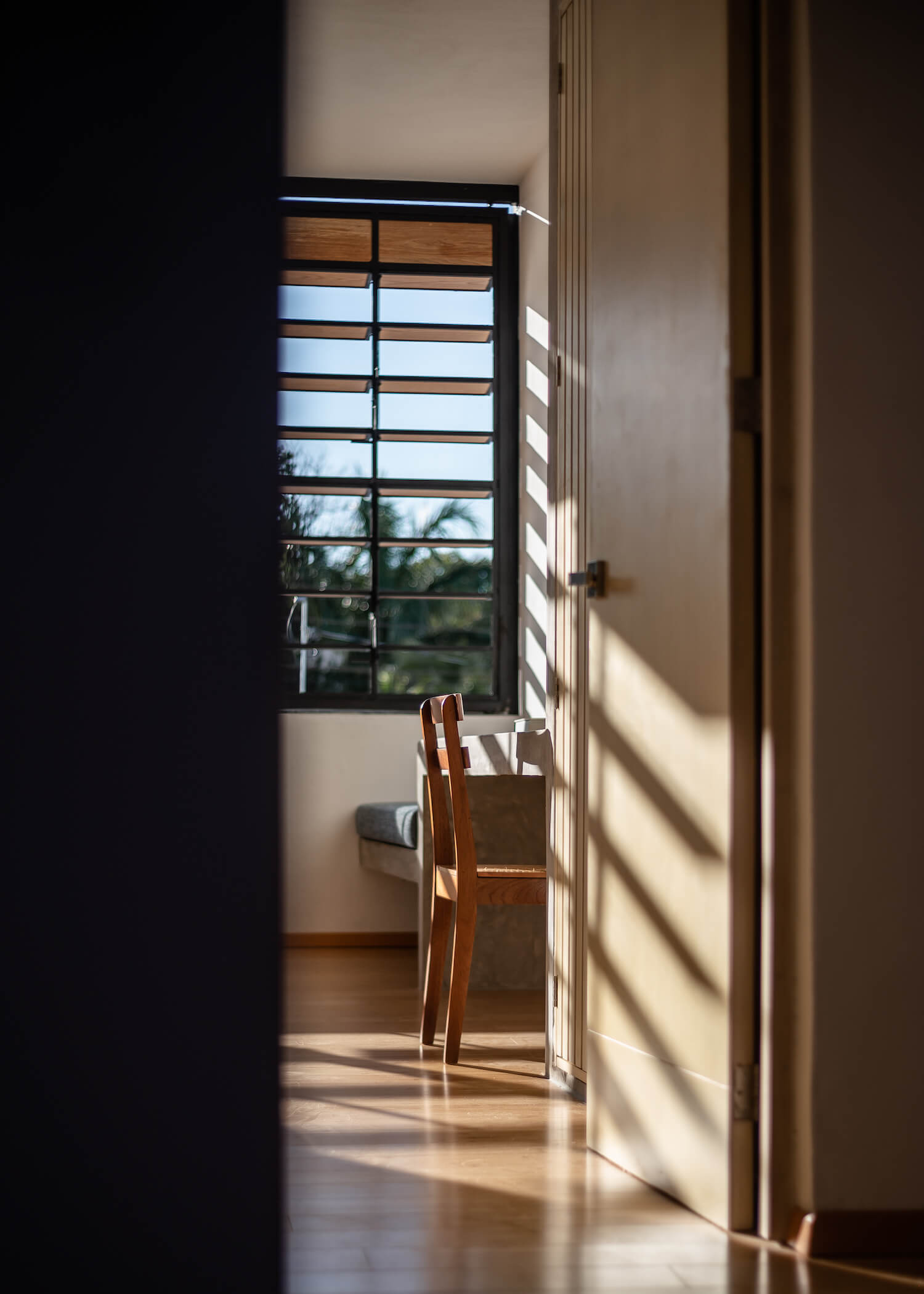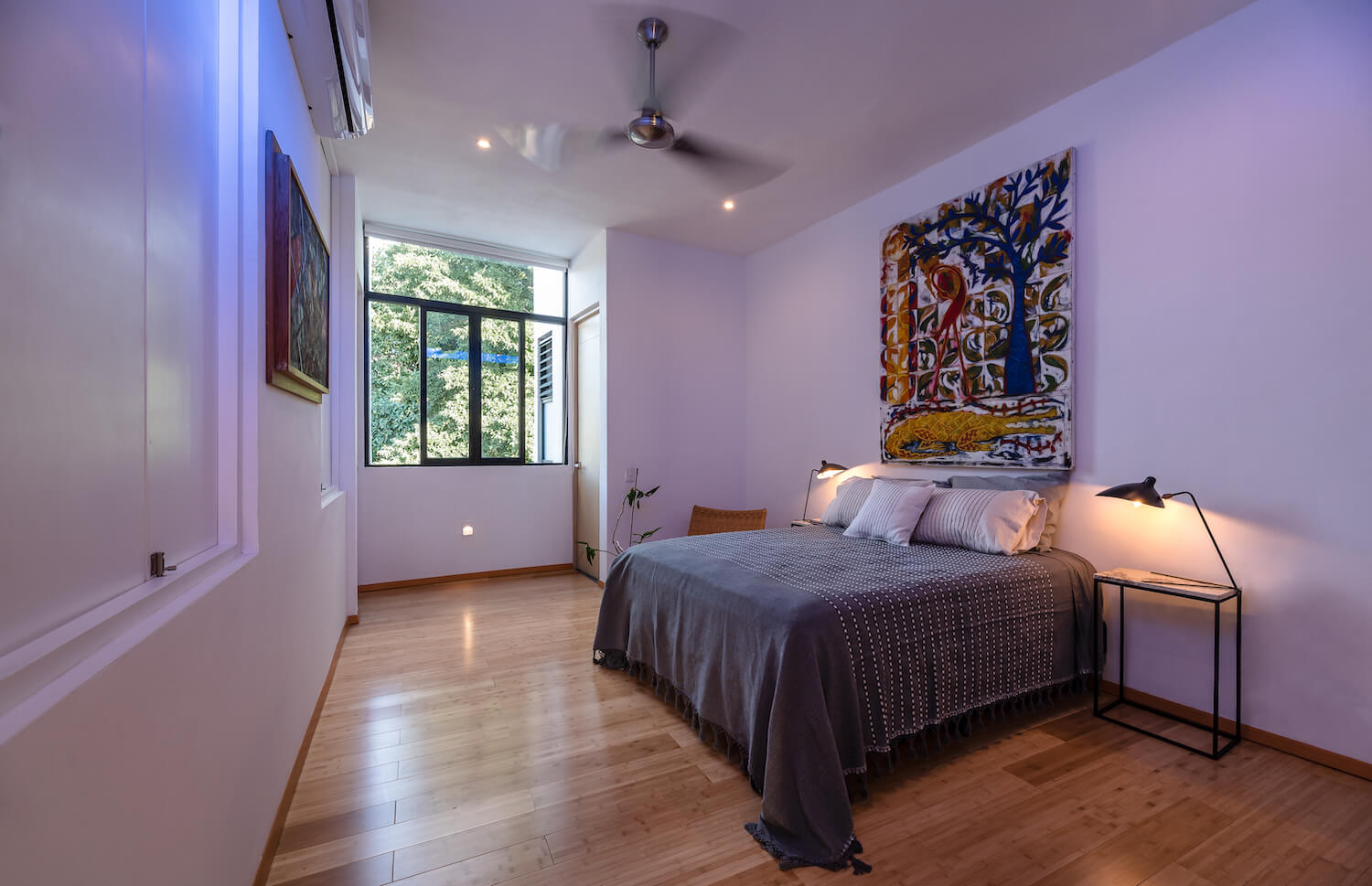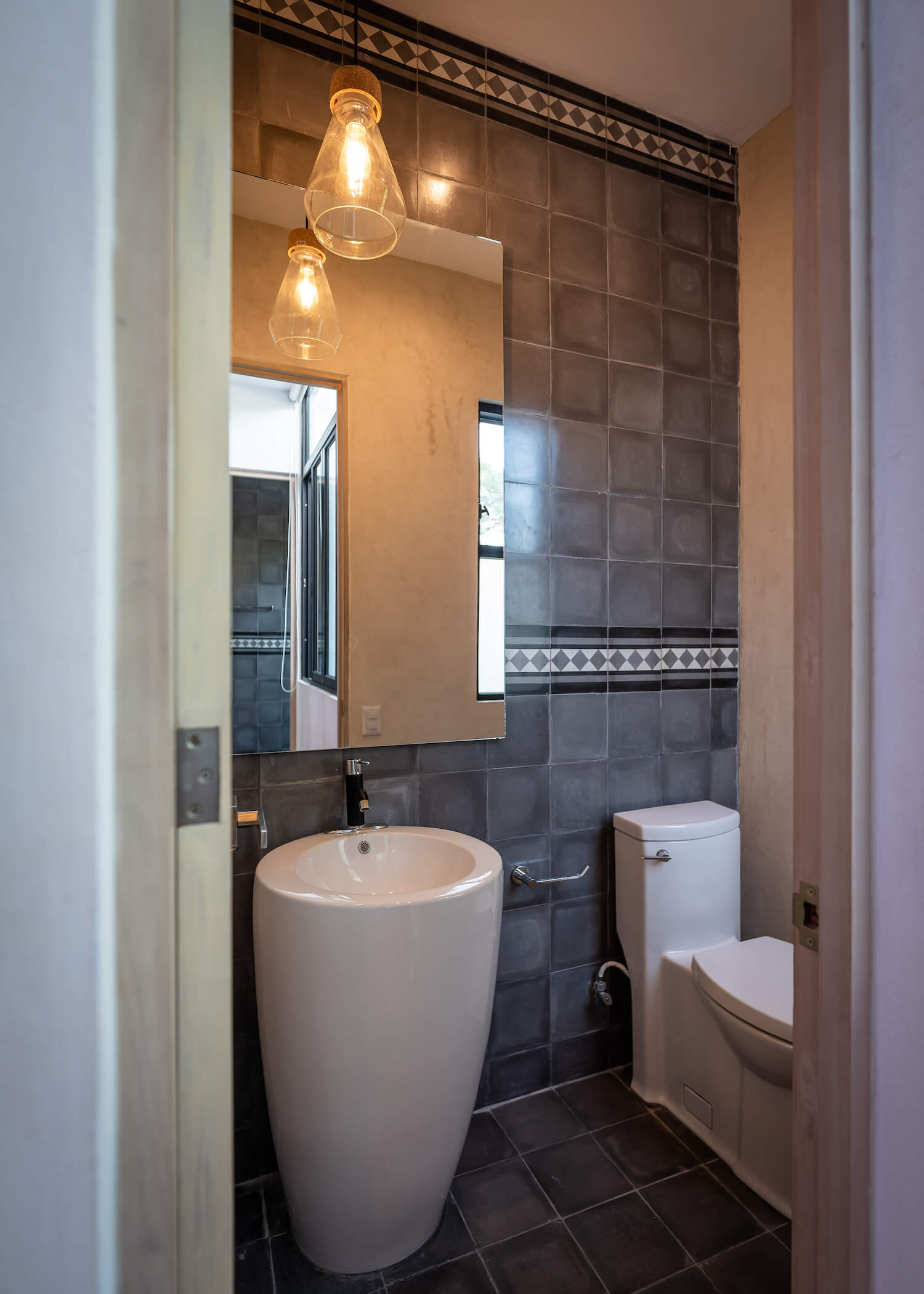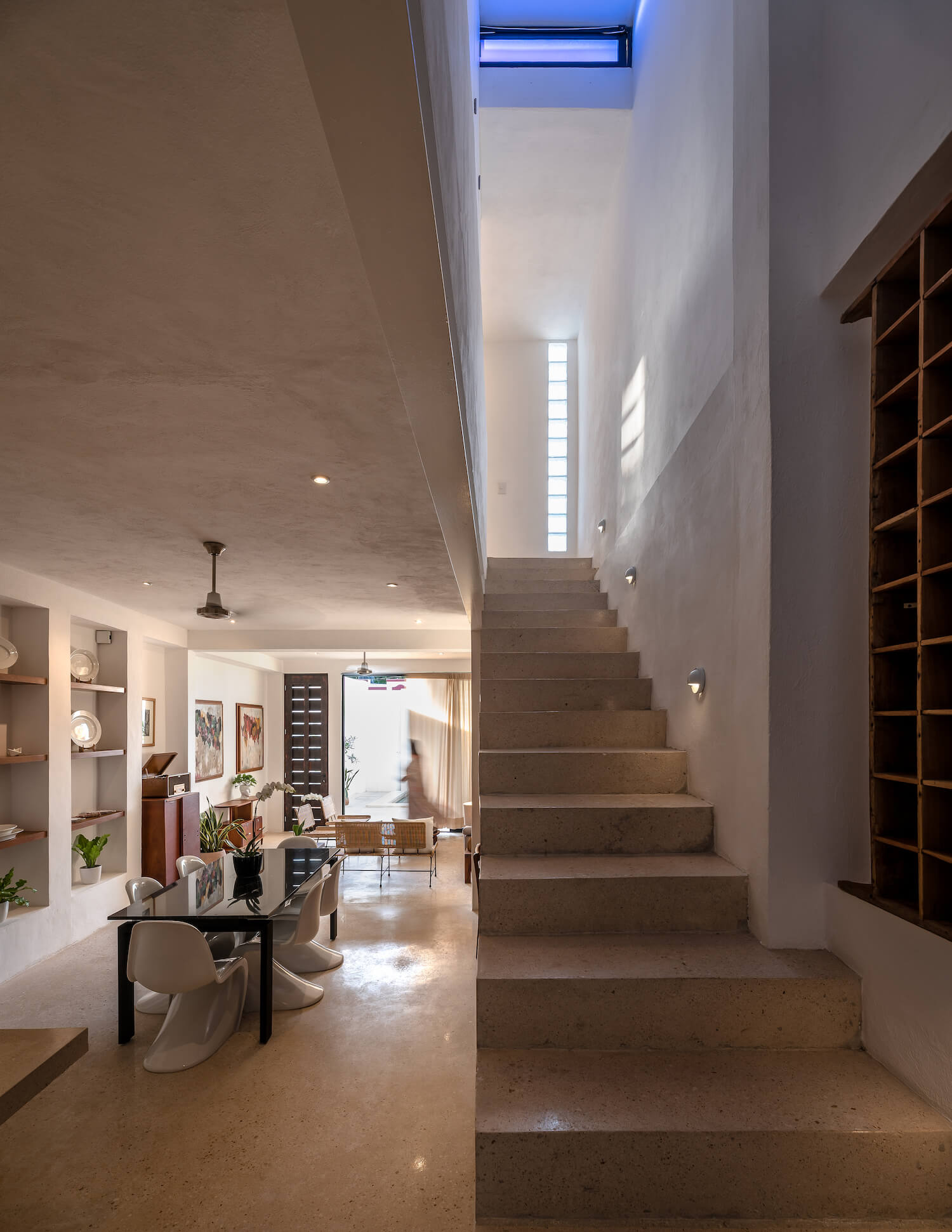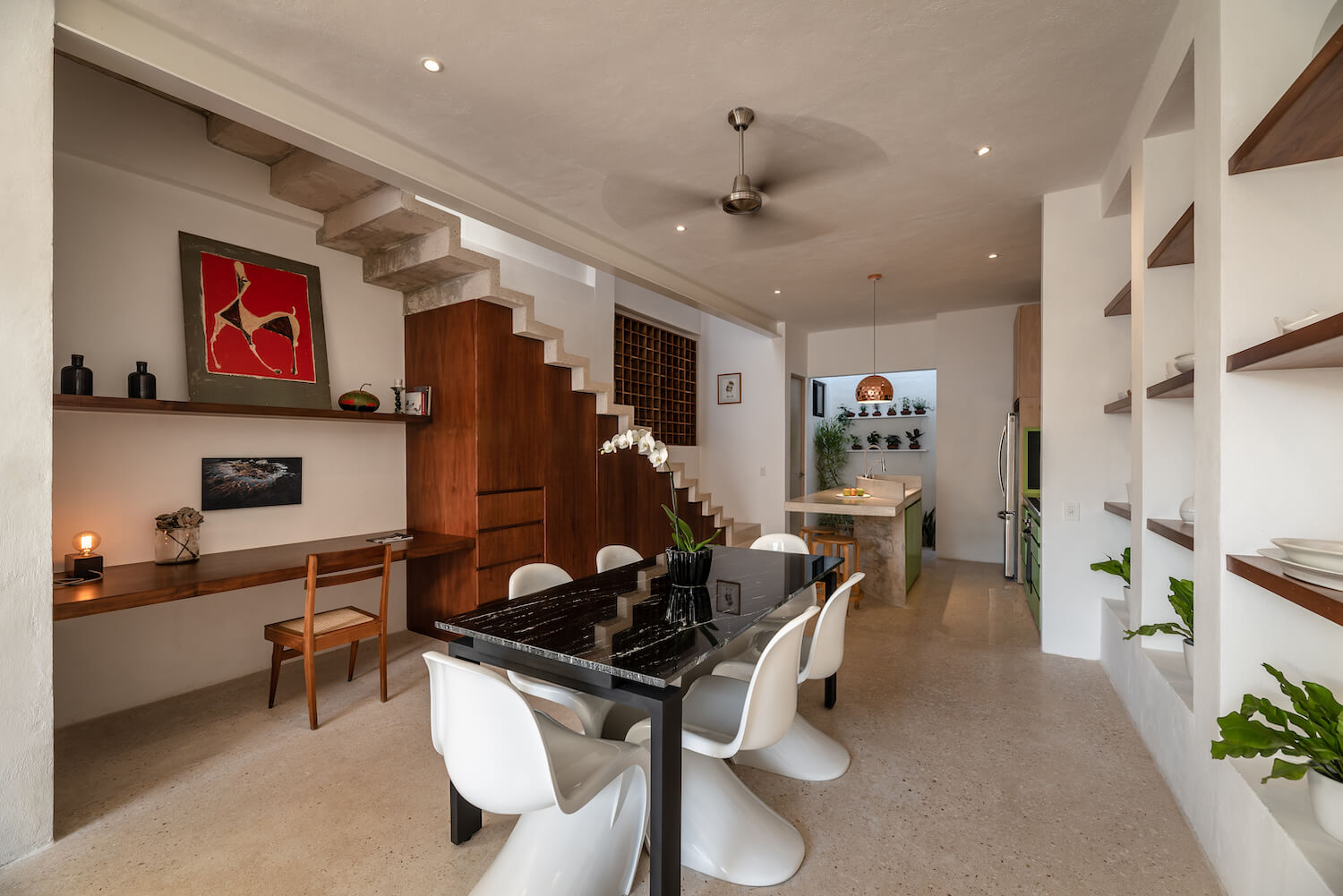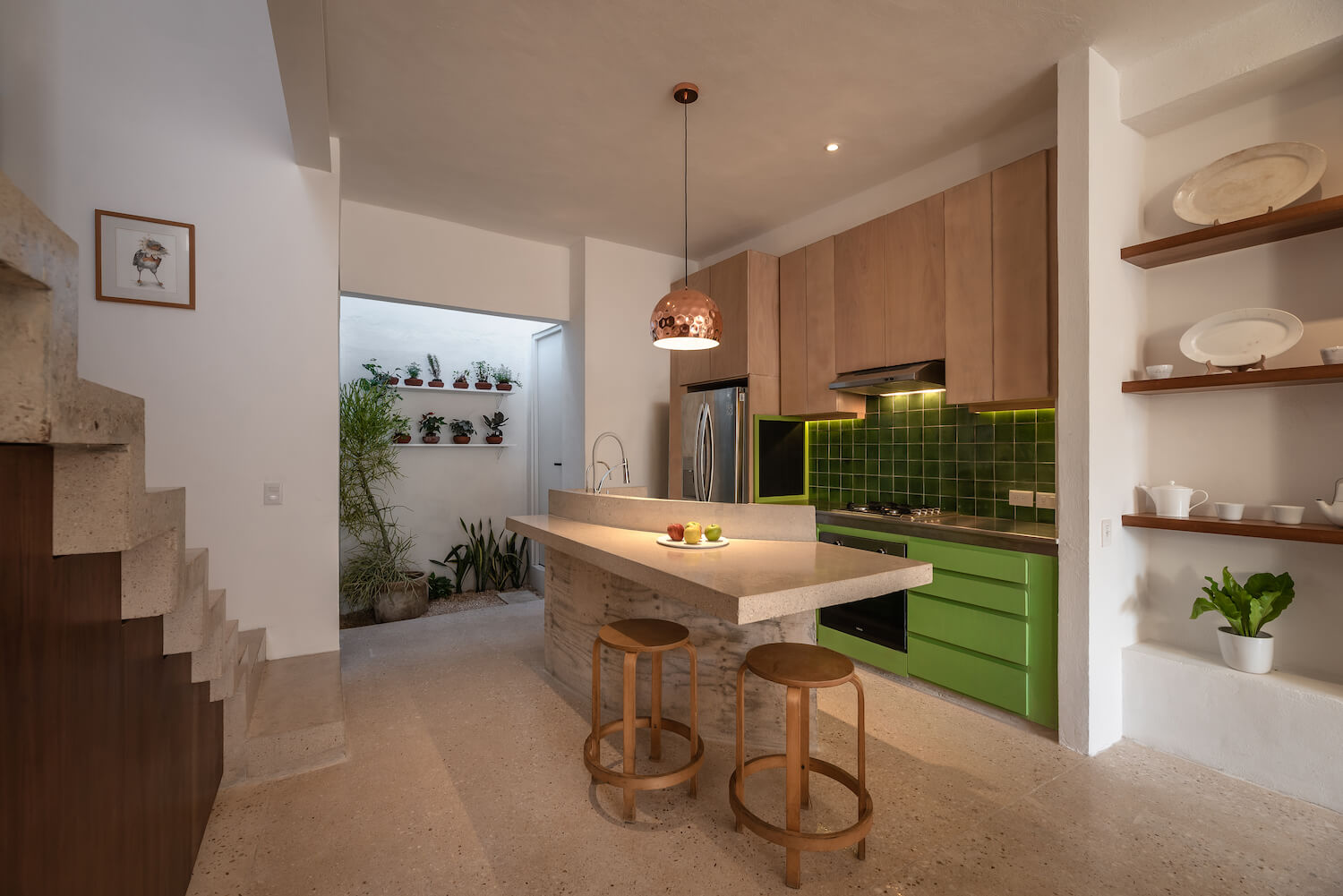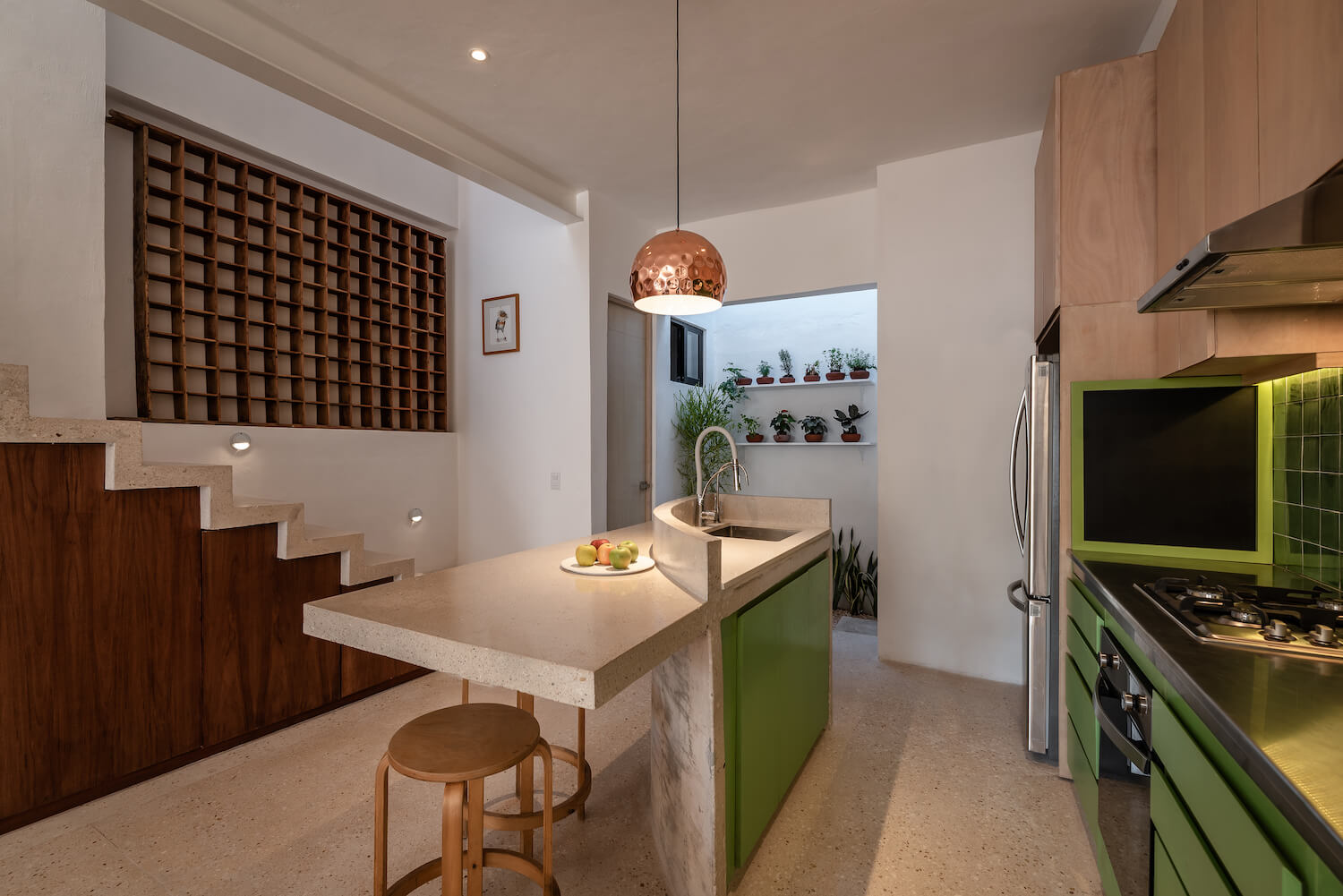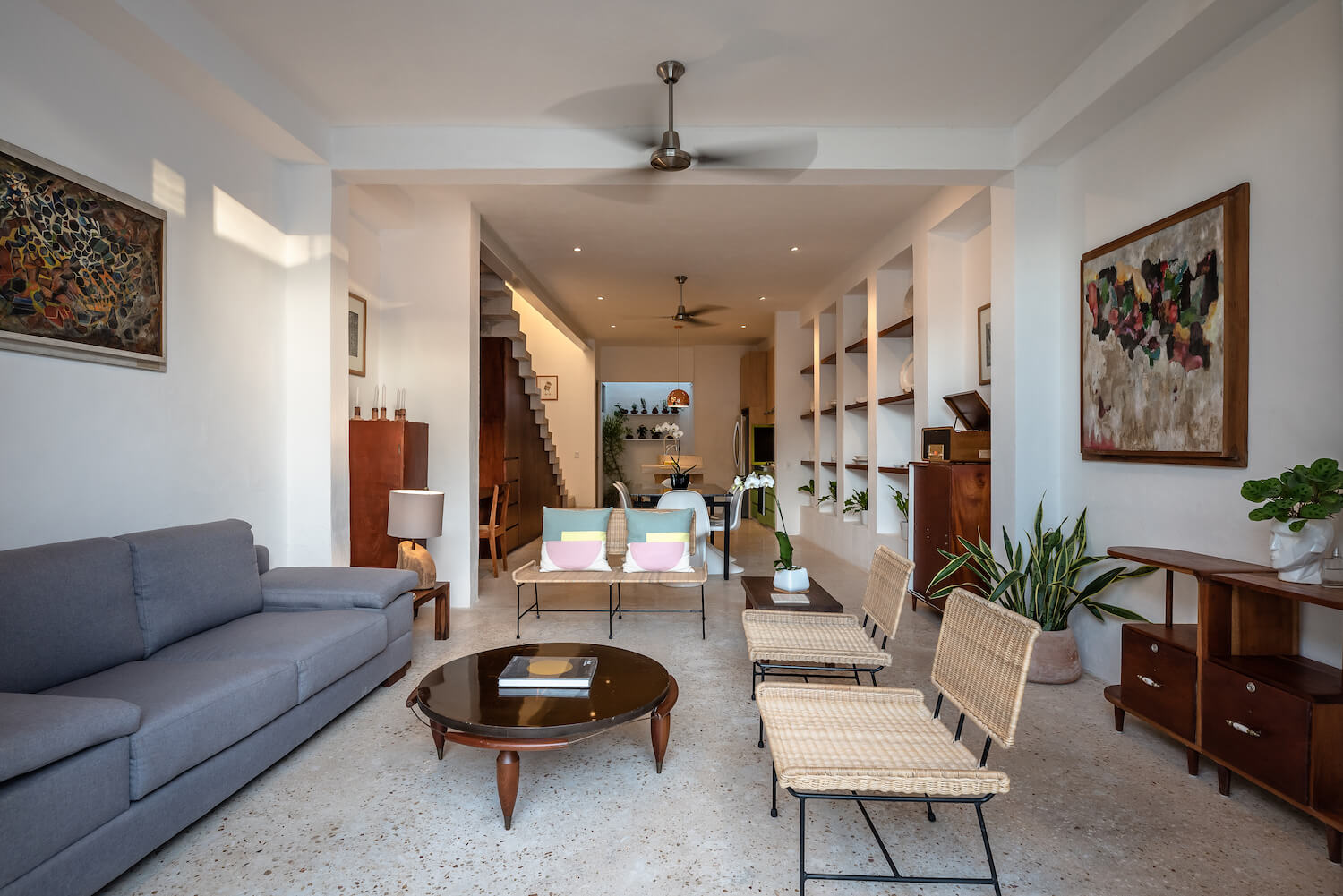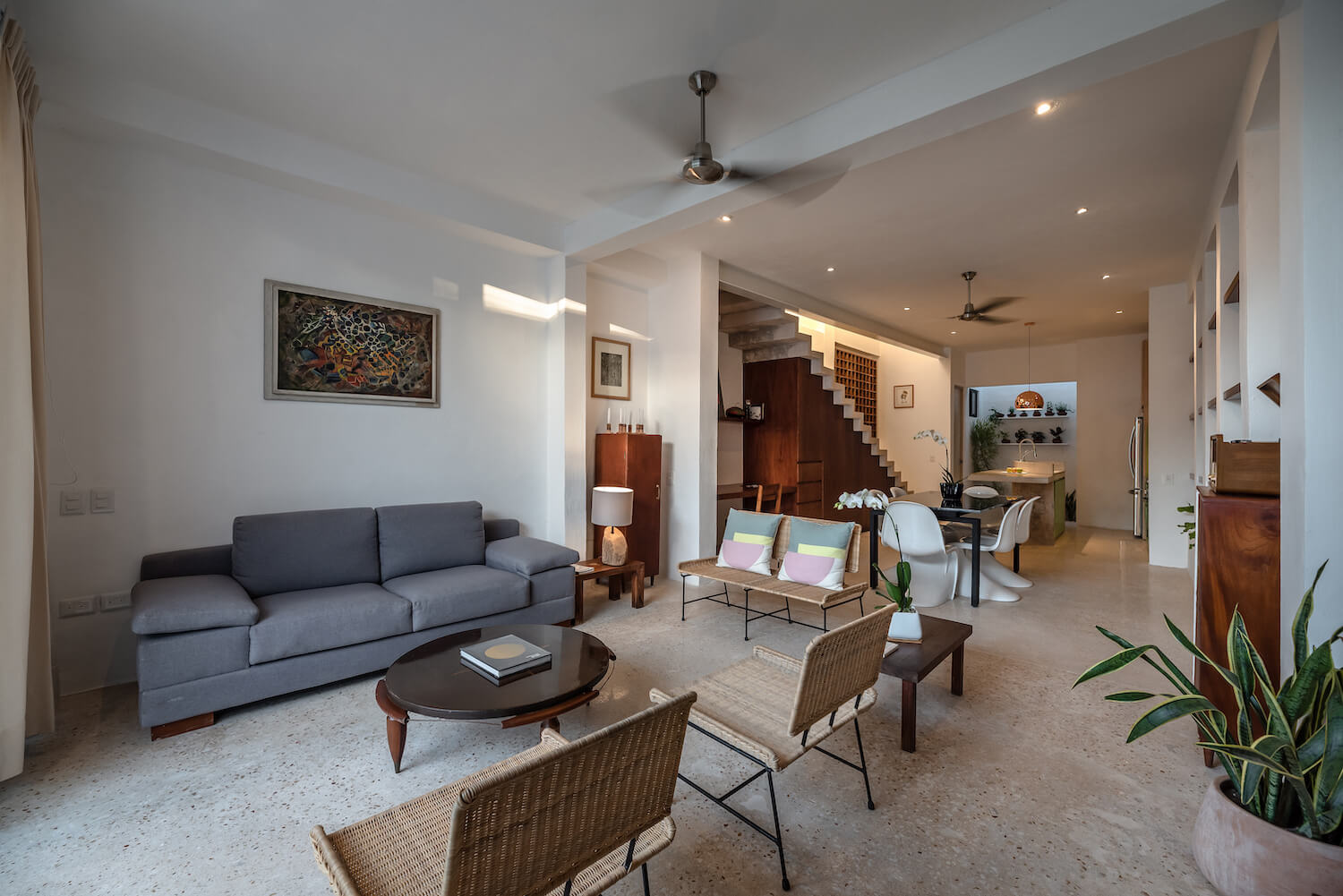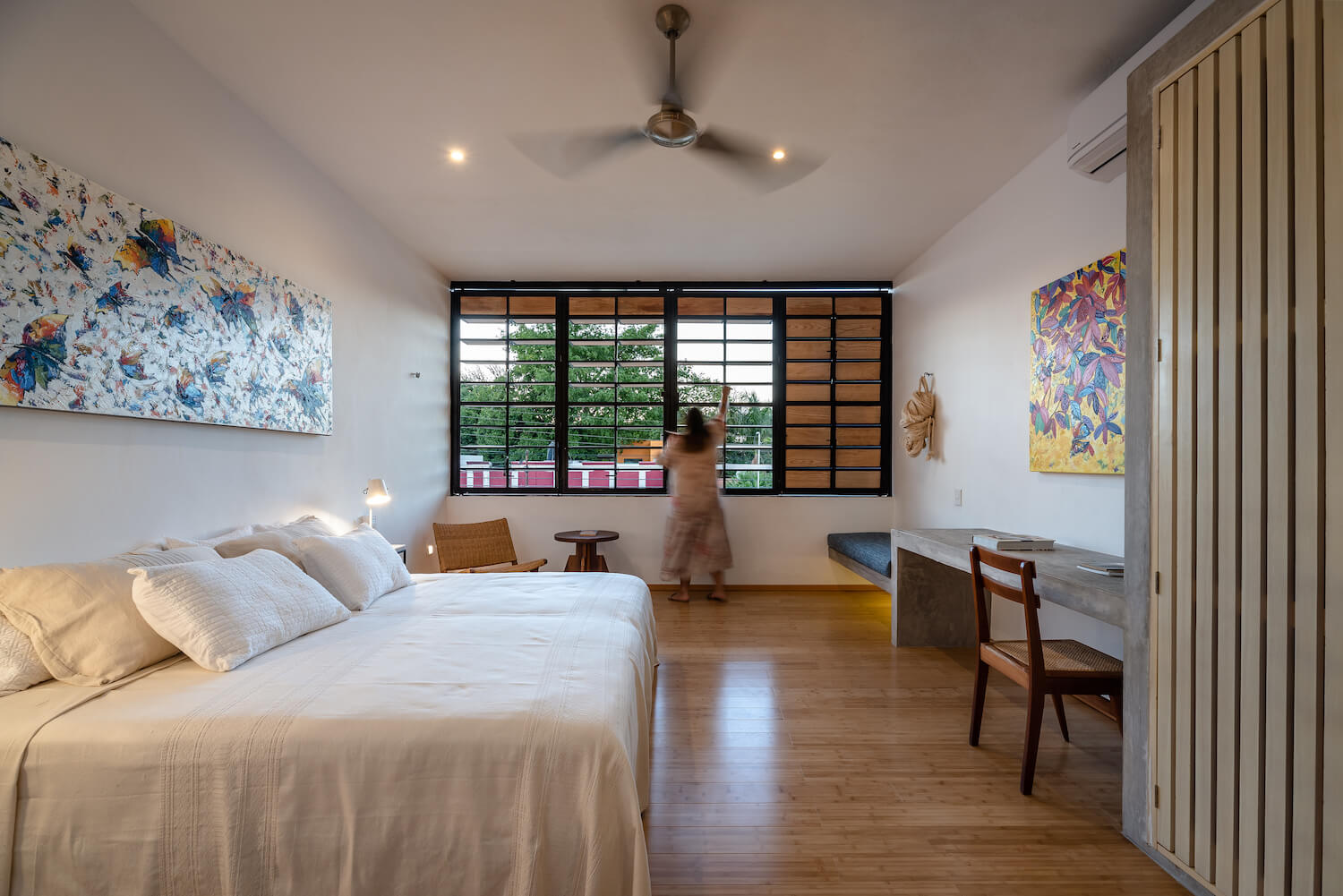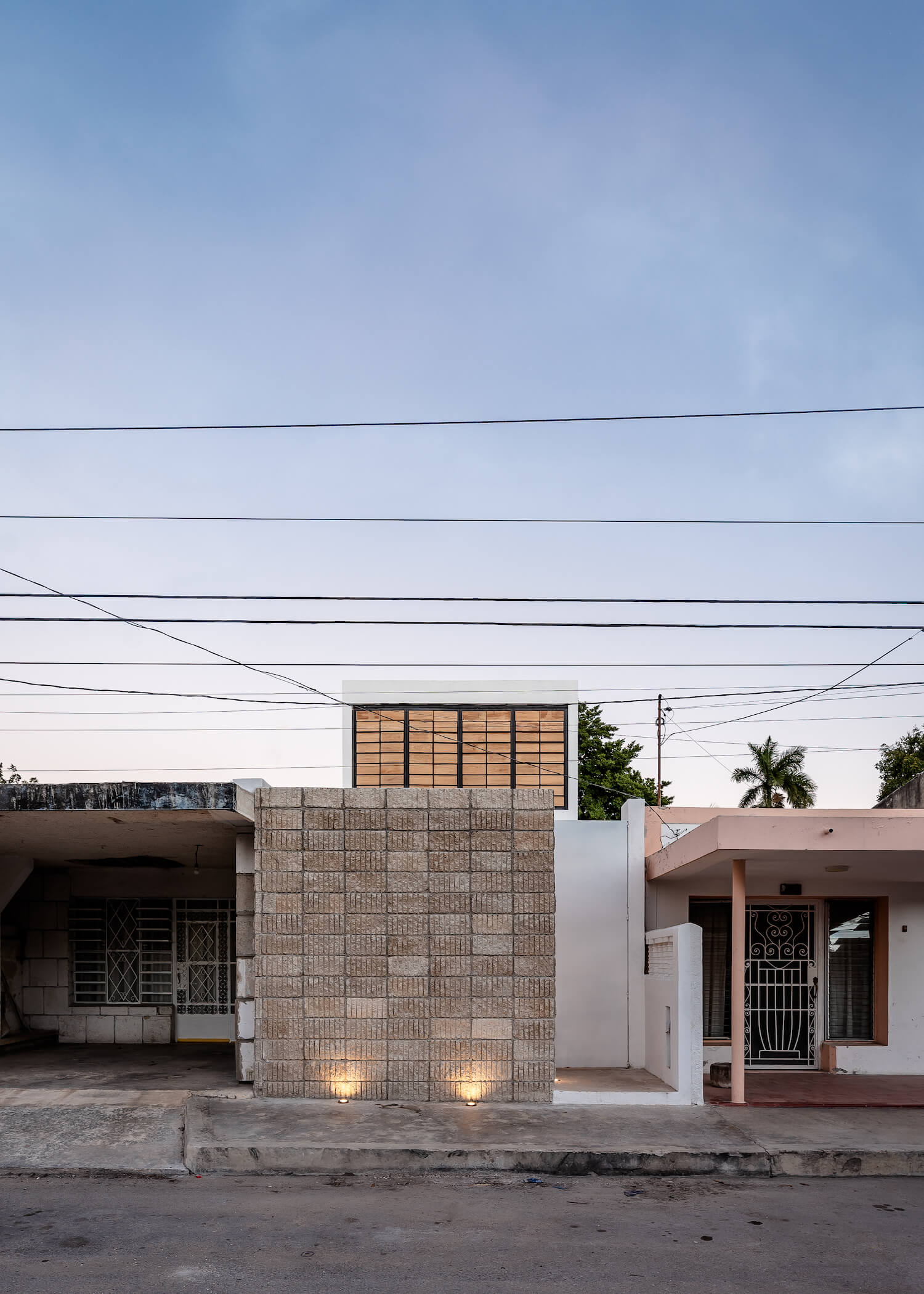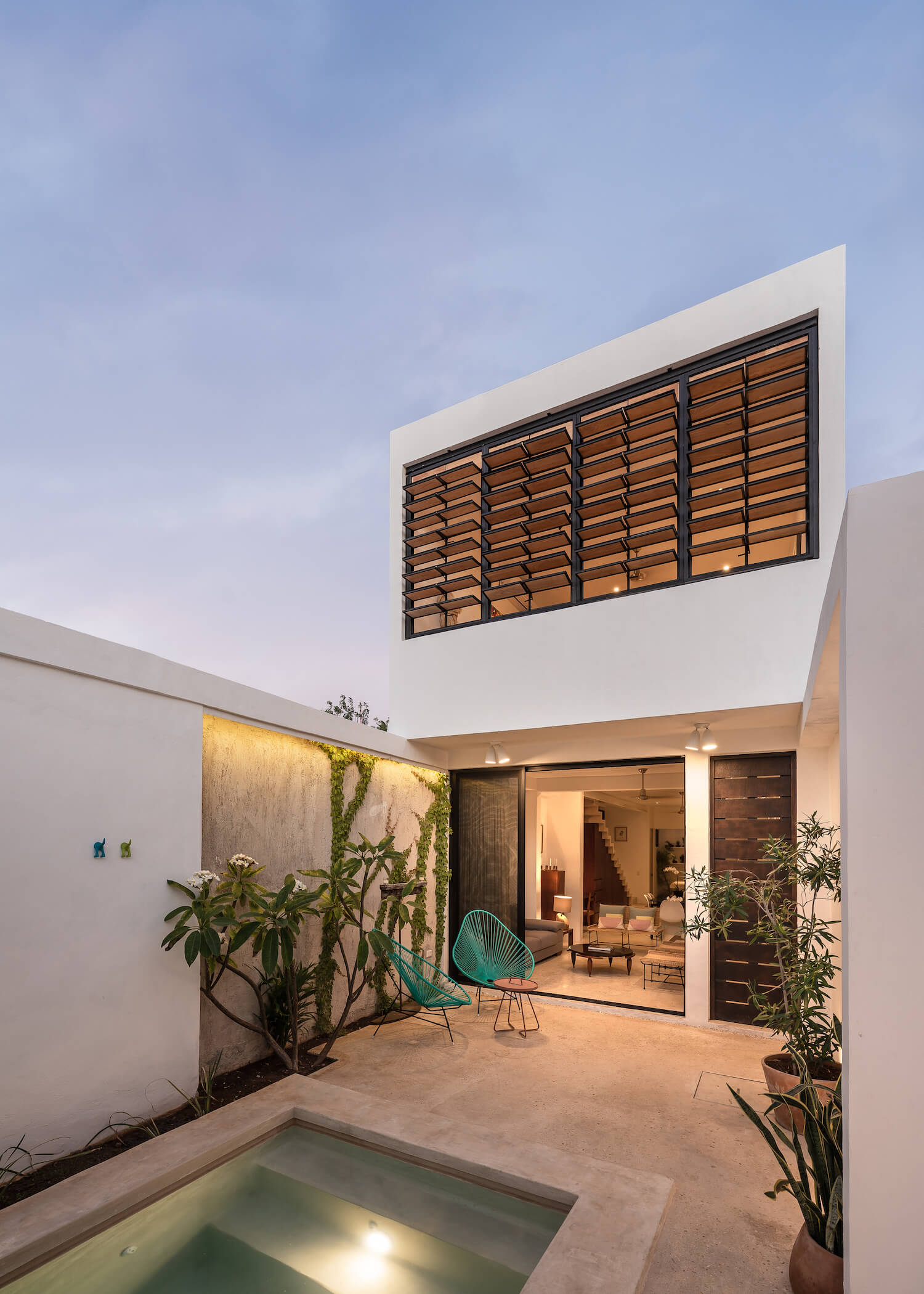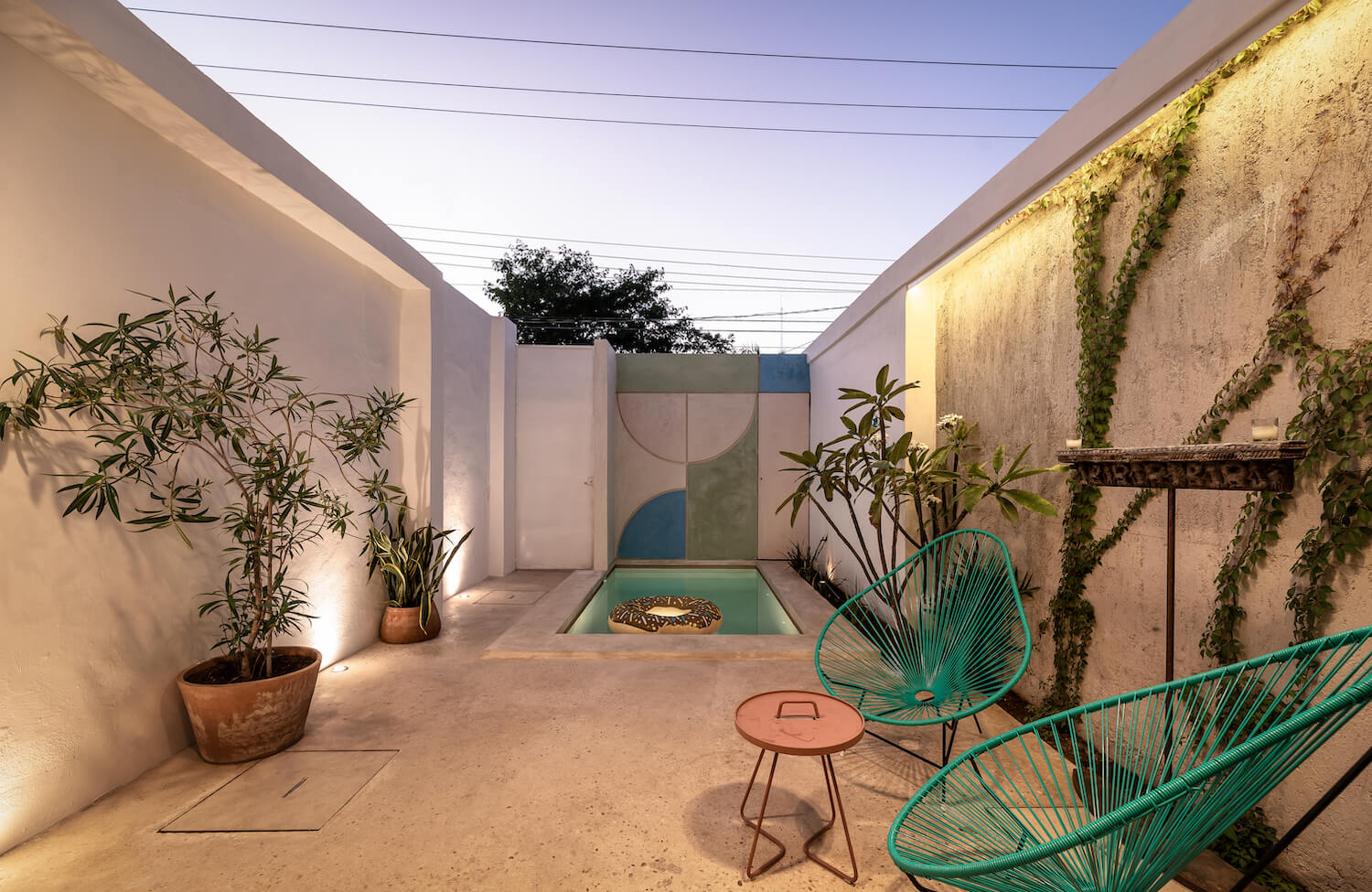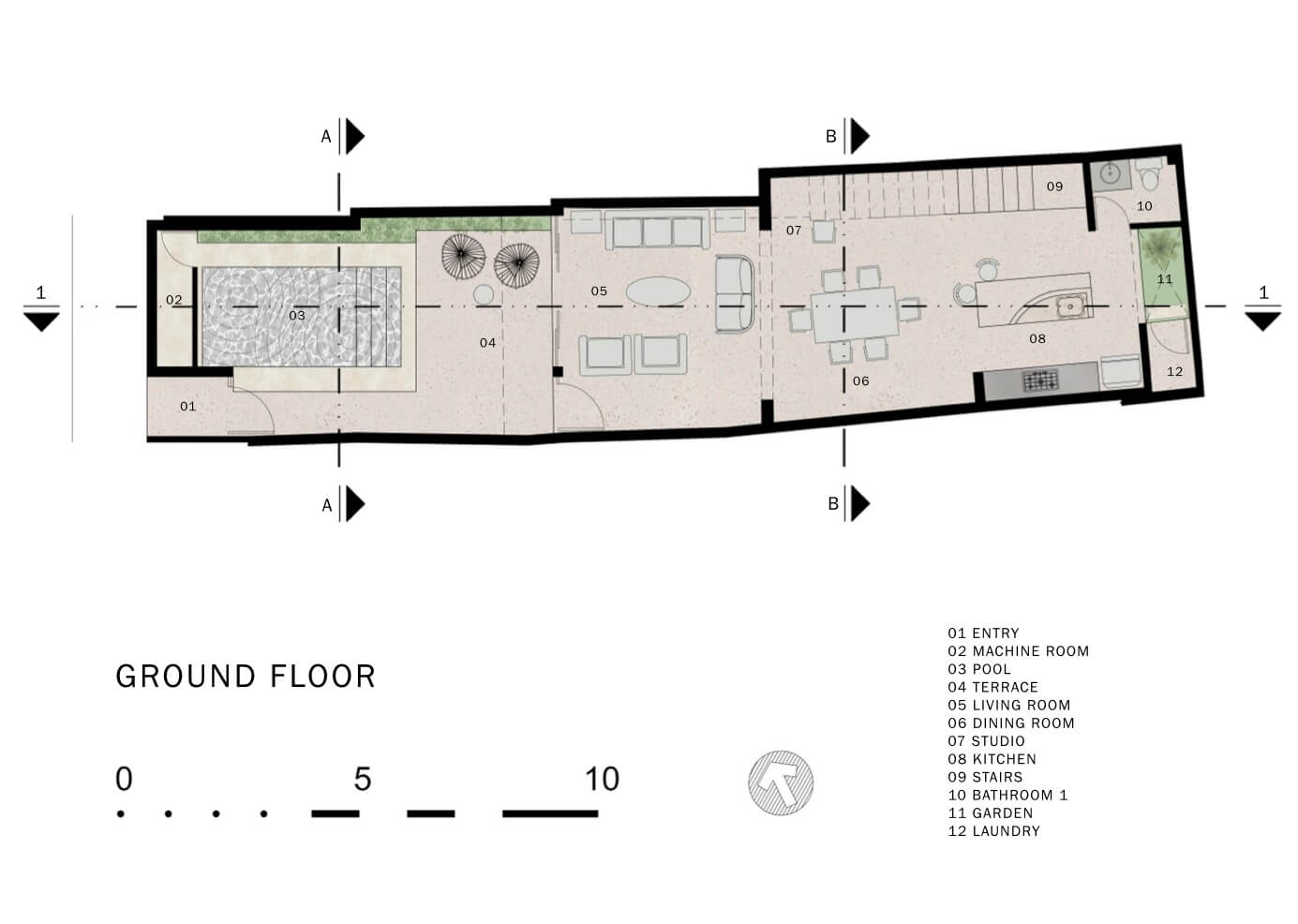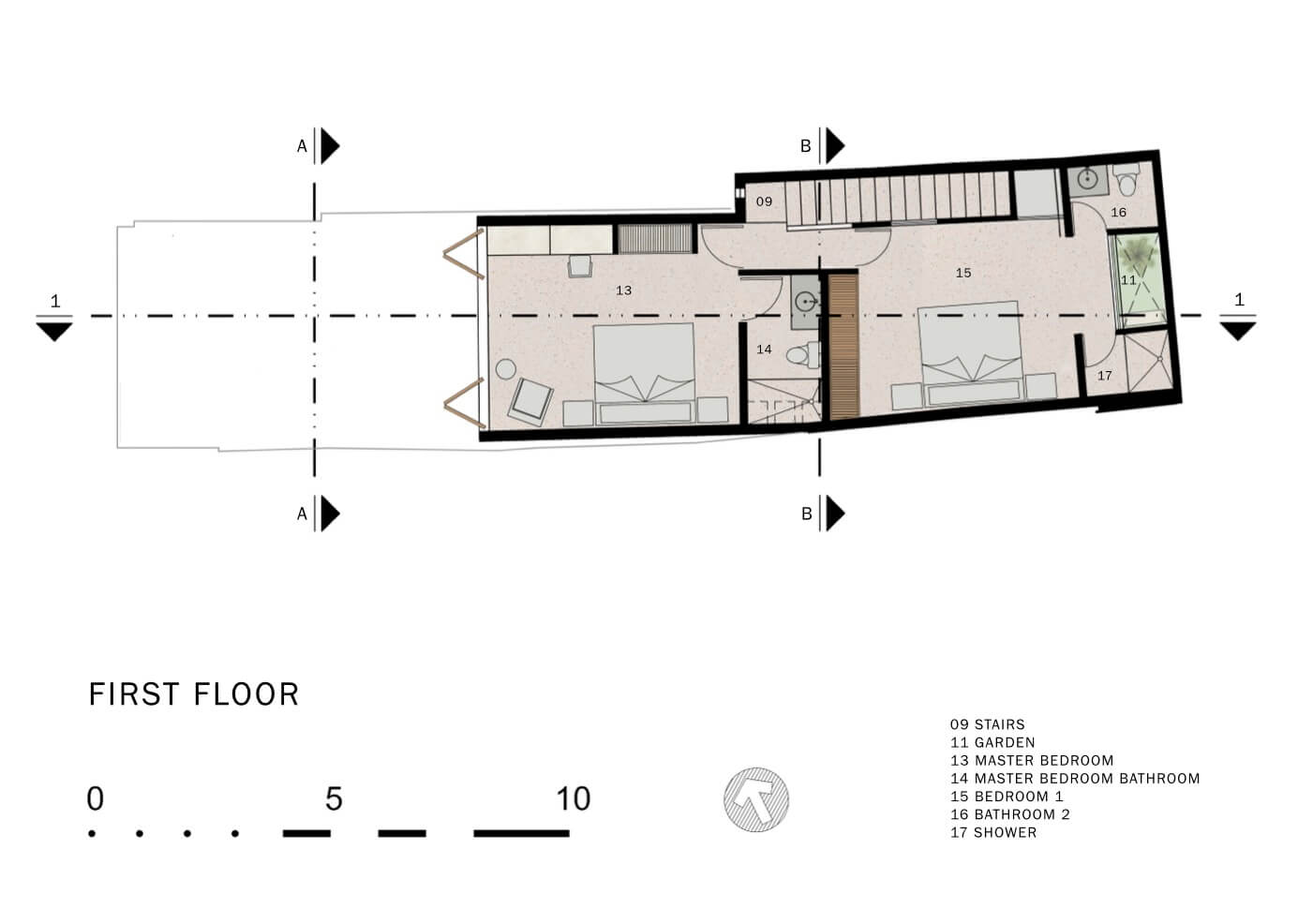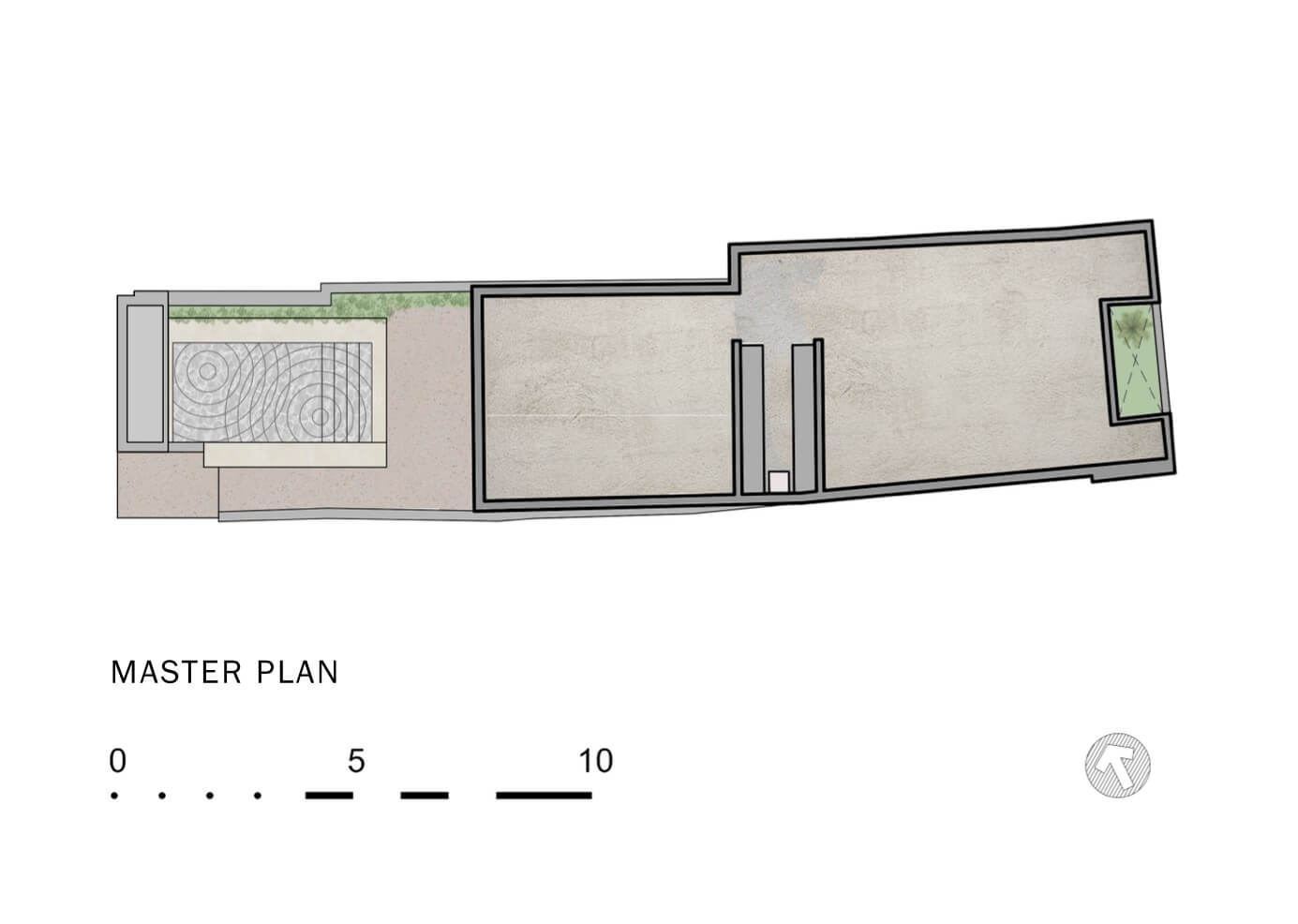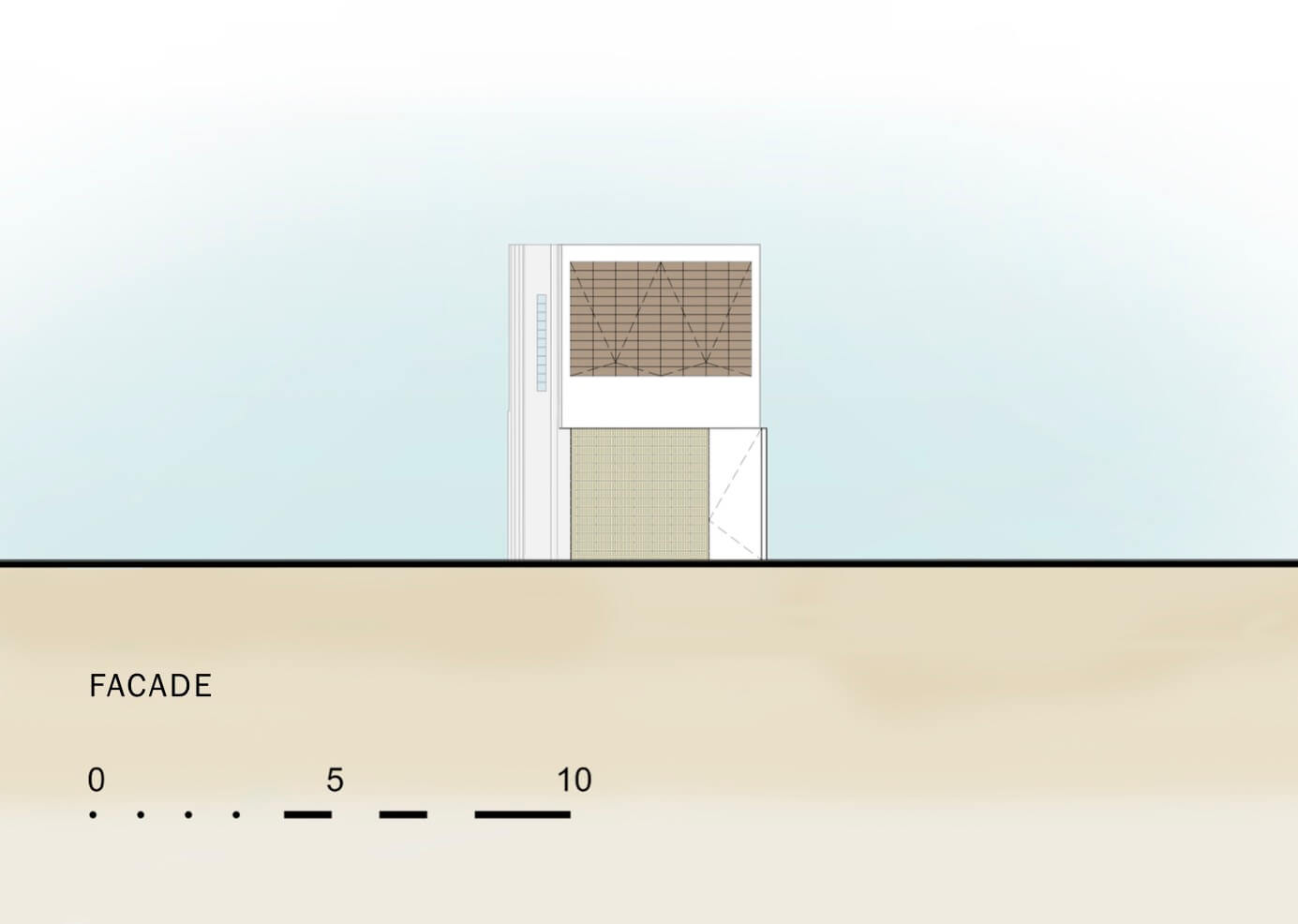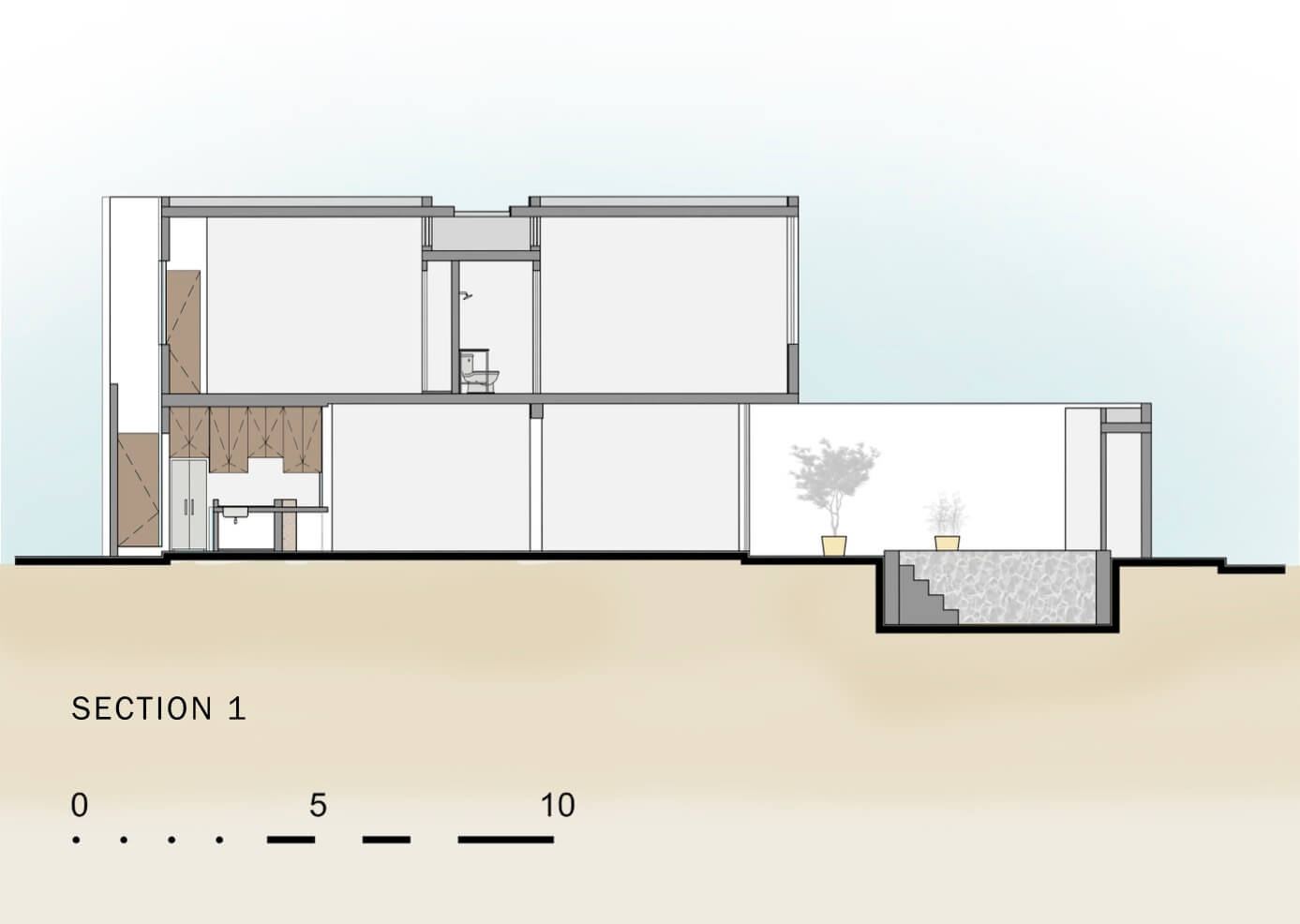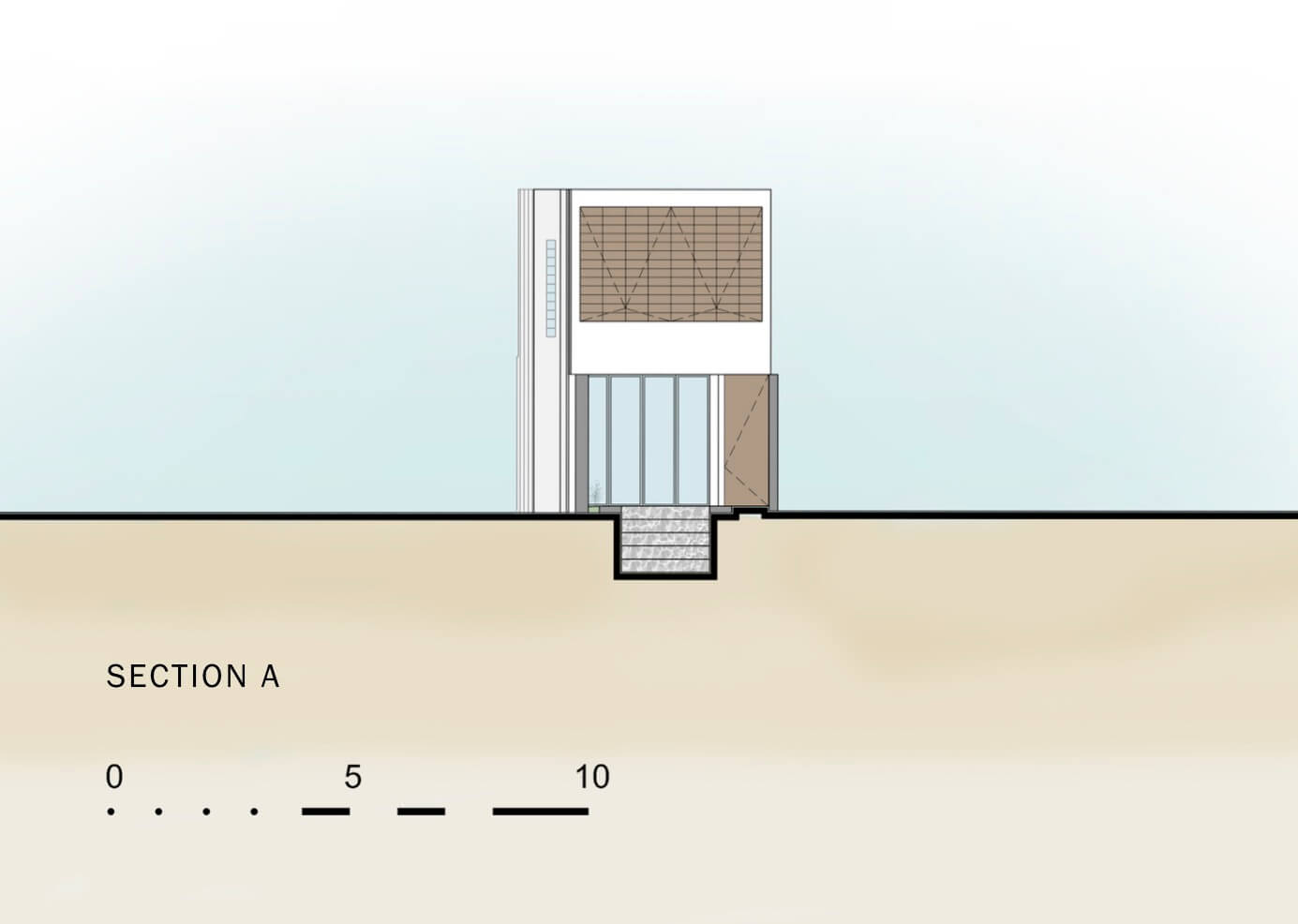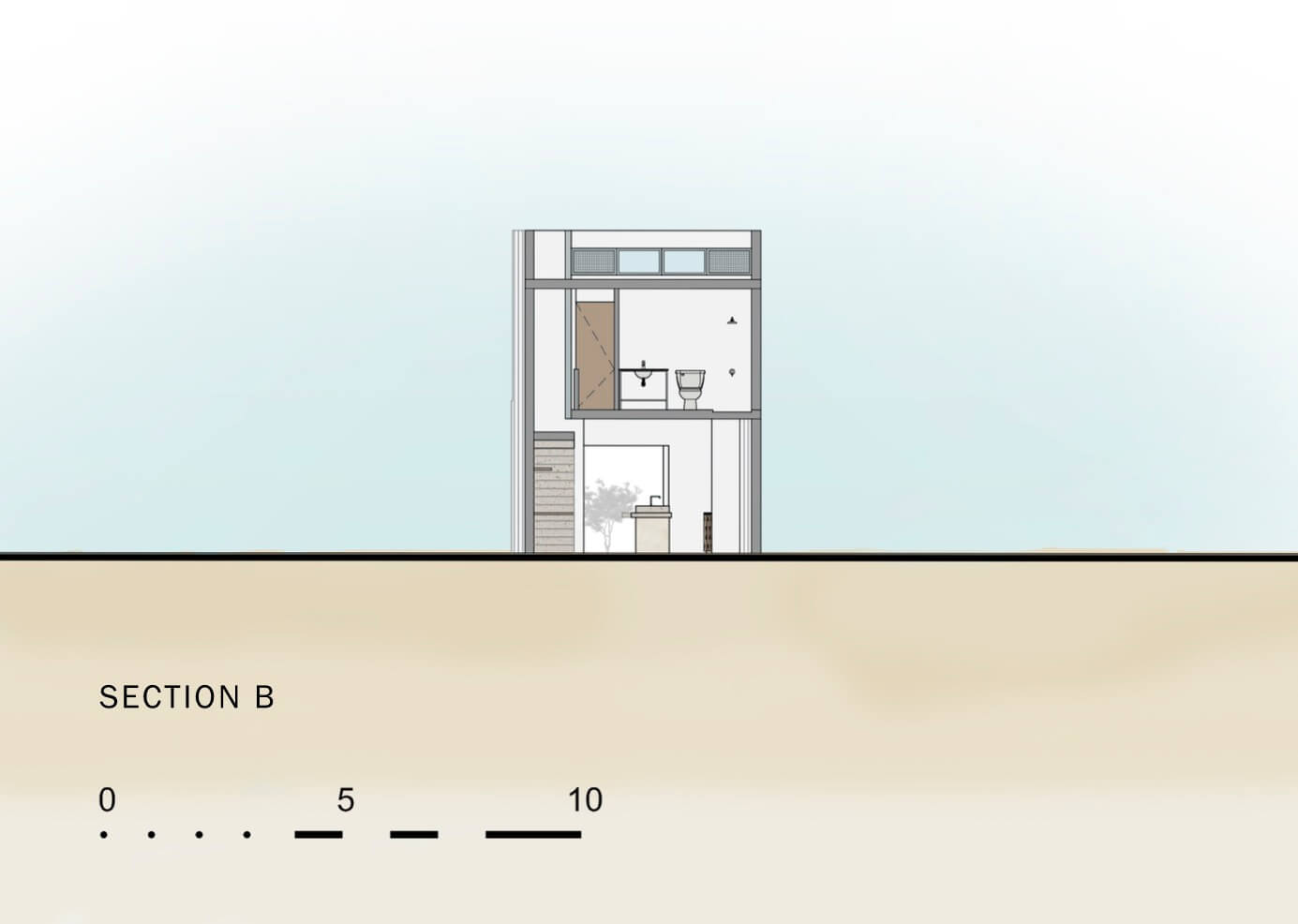 ---