Environment:
Karlen + Clemente: The primarily trapezoidal land arranged in a corner, is located on the outskirts of the city of Rio Tercero. The implementation premise is to compact and locate the built mass on the heart of the land, looking for the green area to embrace the house.
Use:
Functionally, the project is essentially a housing for temporary and recreational use, so we aim to achieve the greatest accessibility and flexibility of the social environments, guaranteeing full use over time. The entrance to the house is made from one of the streets, through vehicular and pedestrian entrances respectively, generously removed to provide a better perspective. The sequence of use is linear and goes from the outside (pedestrian and vehicular entrance), entering the social areas as the center and distributing a first strip of services (kitchen, toilet-laundry room), then the living room and dining room separated by a wall of exposed brick and finally the private and night areas (2 bedrooms, bathroom, suite with bathroom and dressing room). The rest of the program is completed with a gallery with a pool, and pergolas crowning the views of the surrounding garden.
Character:
Aesthetically we try to achieve pure, clear, and compact forms working with planes of different materials, seeking to adapt them to the conditions that interior spatiality requires. The materials were chosen for their timeless feel and low maintenance, and for this, they opted for exposed concrete framed in planks, exposed brick masonry, aluminum glass carpentry and black ironwork. The complete list of components and materials is reflected in the entire façade development.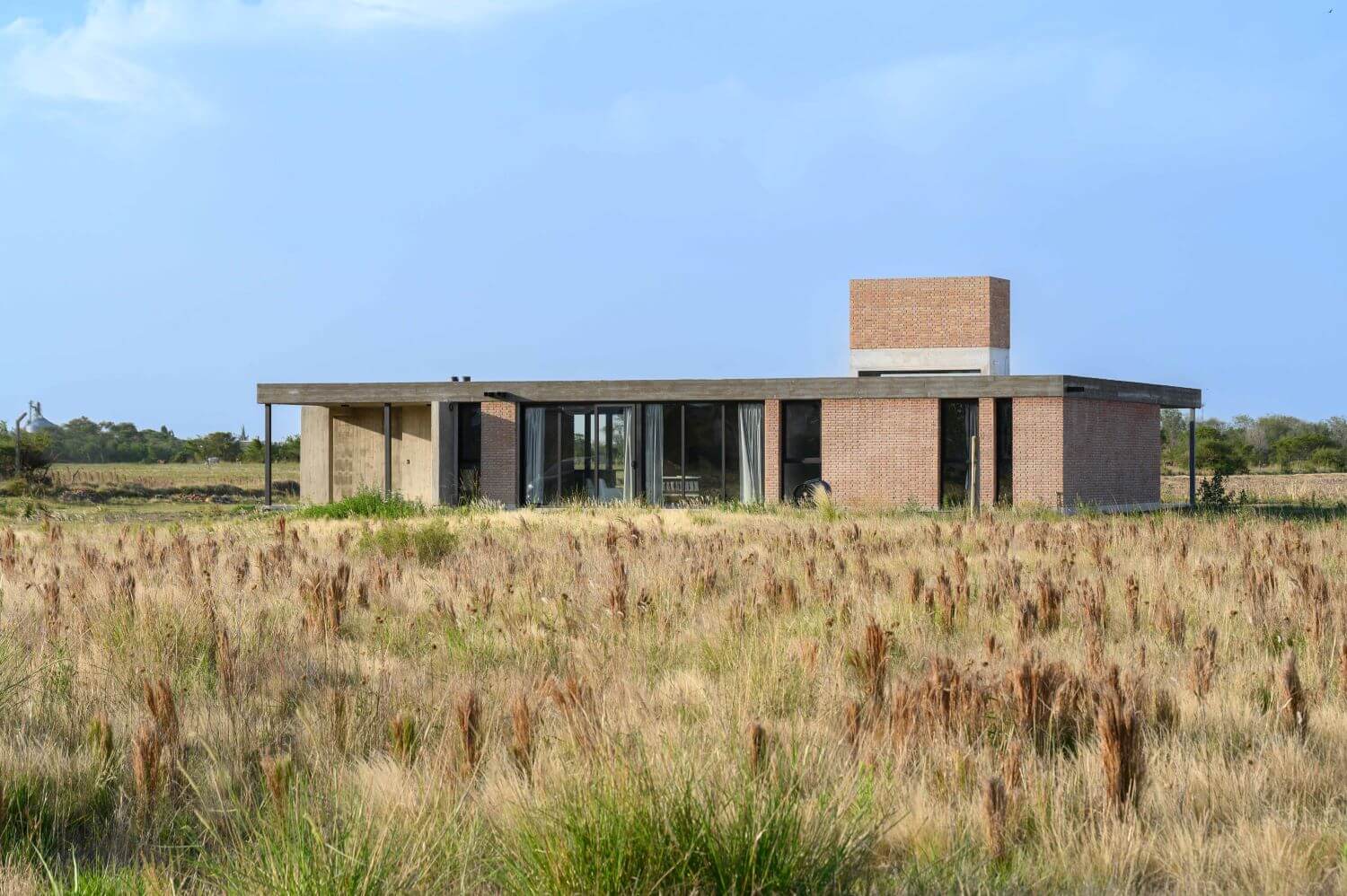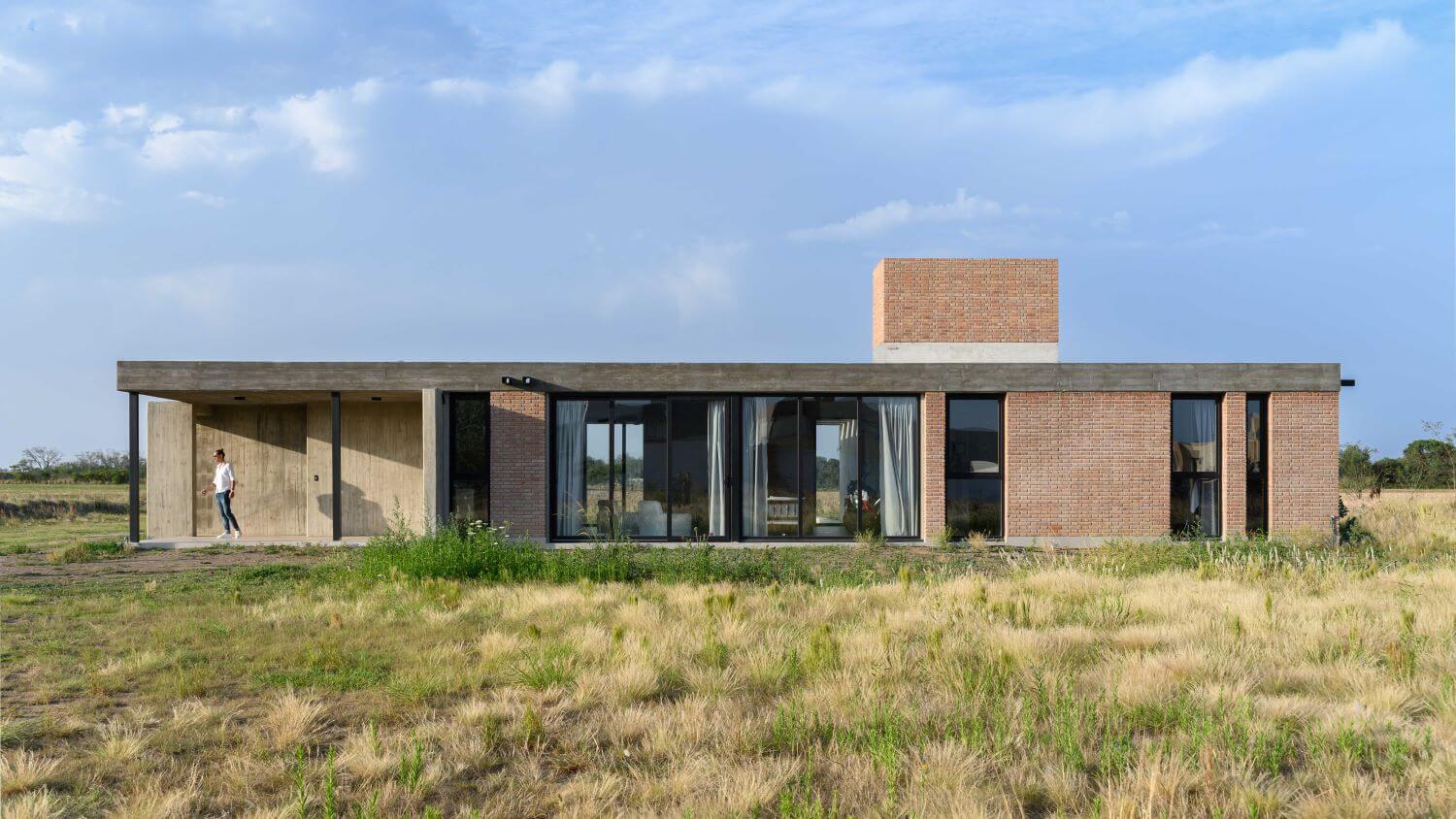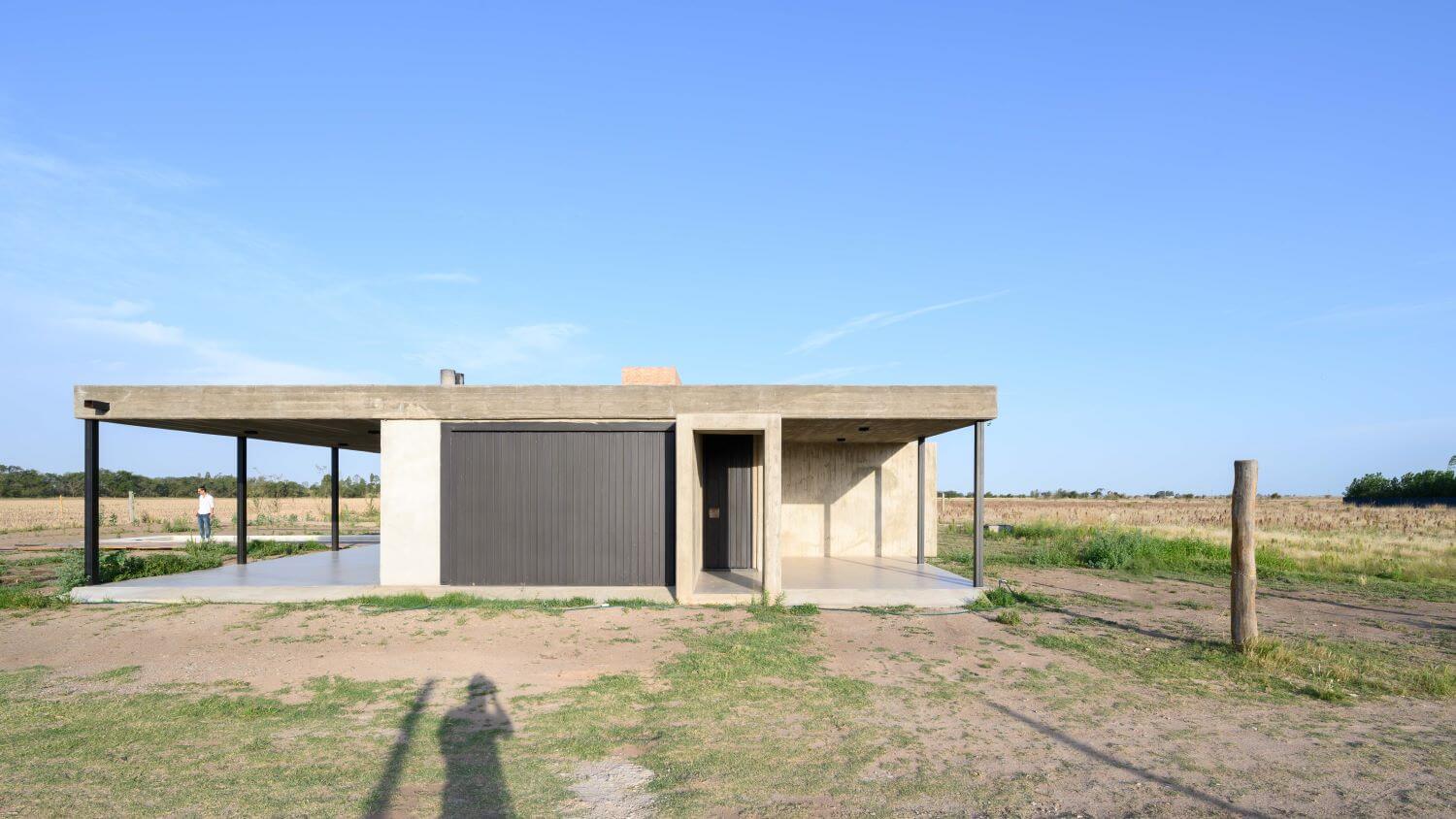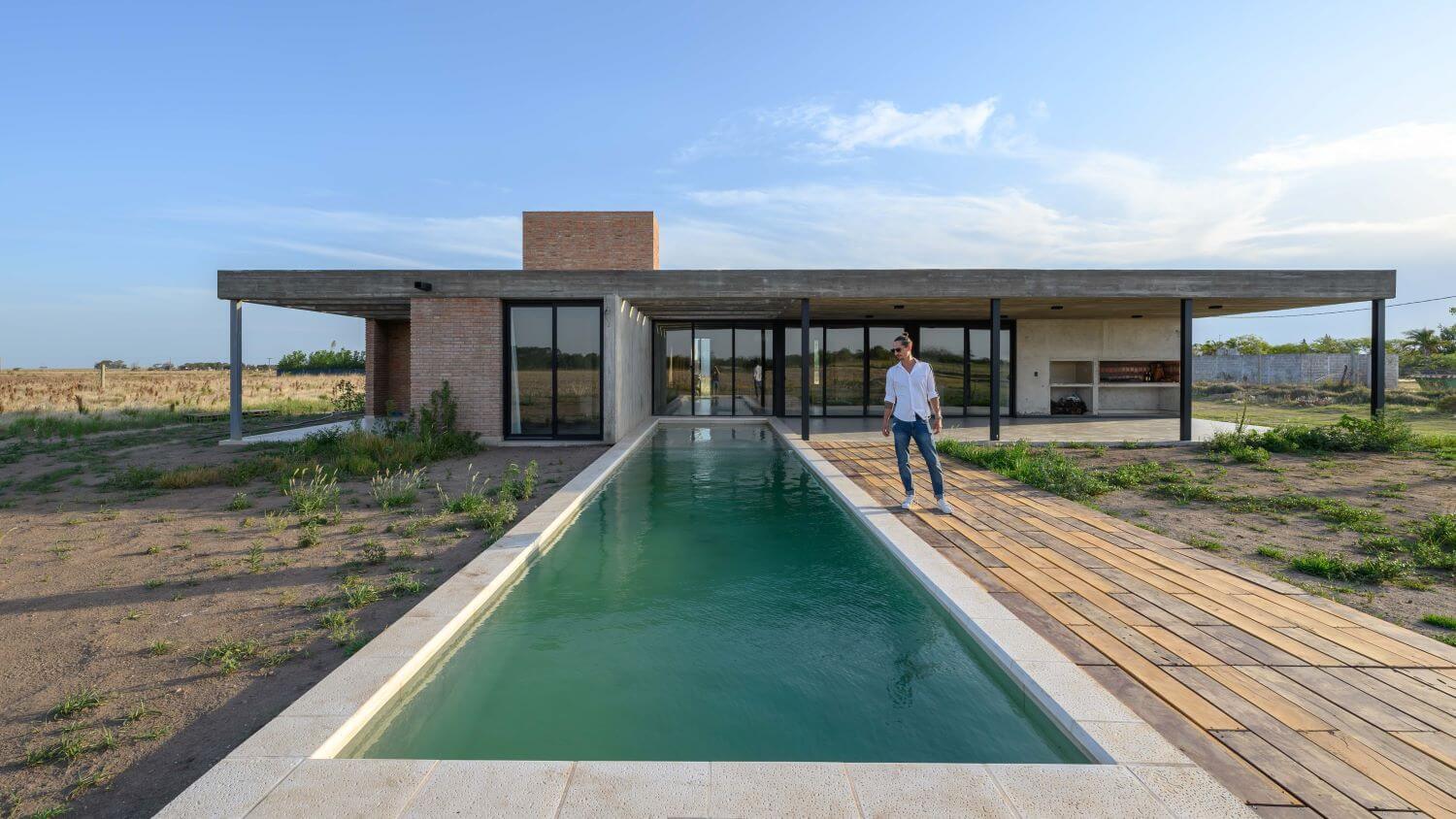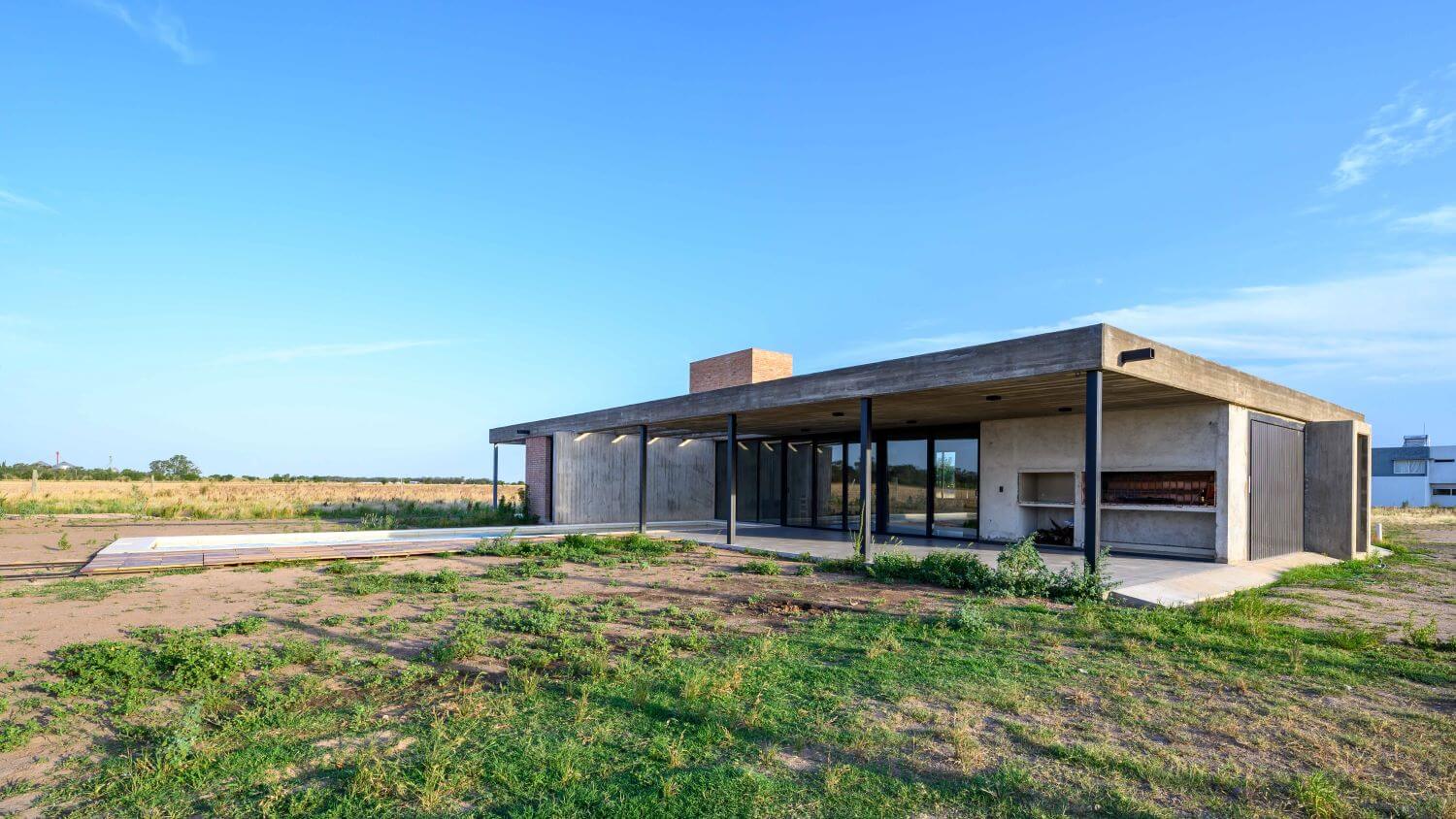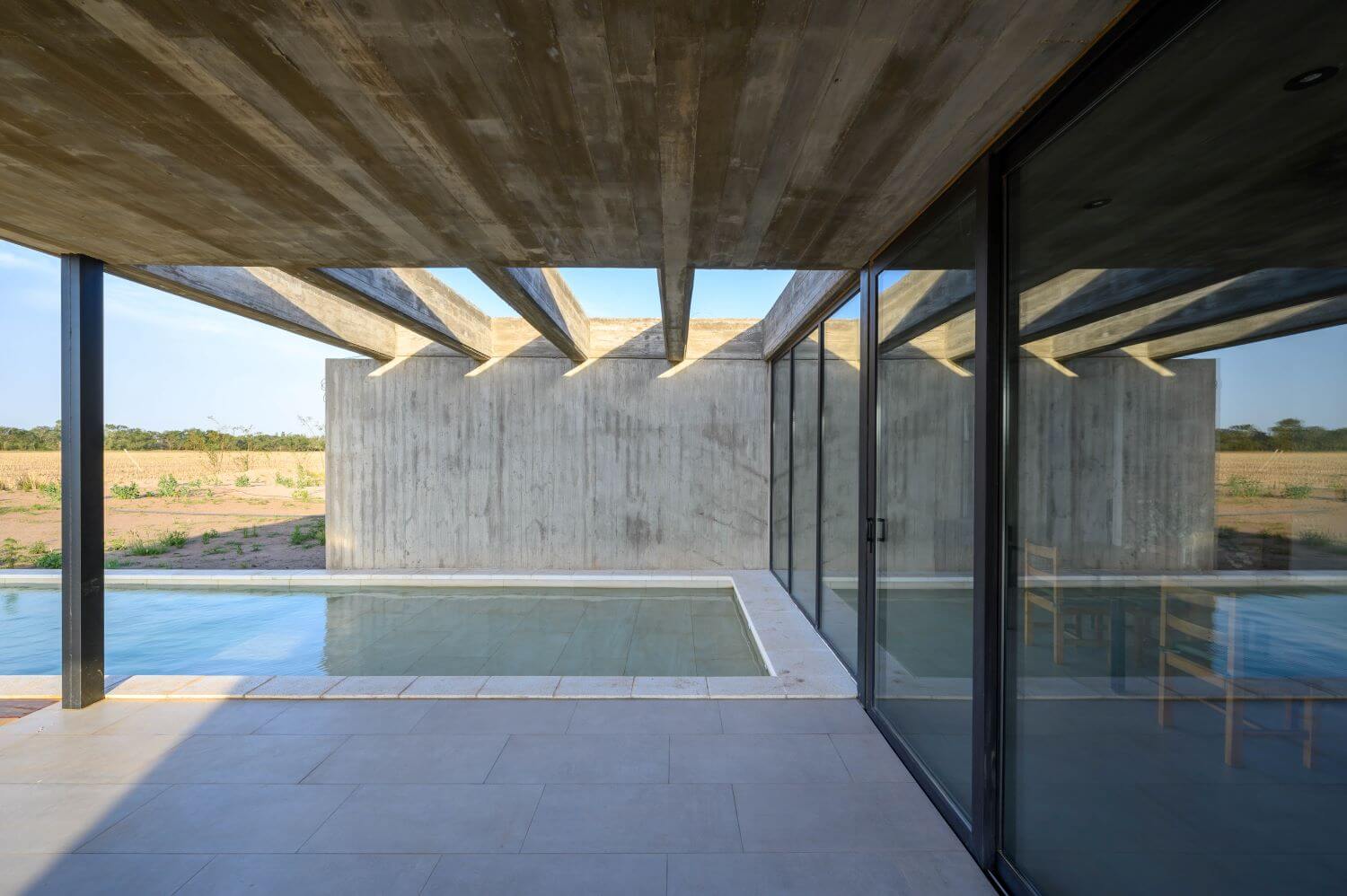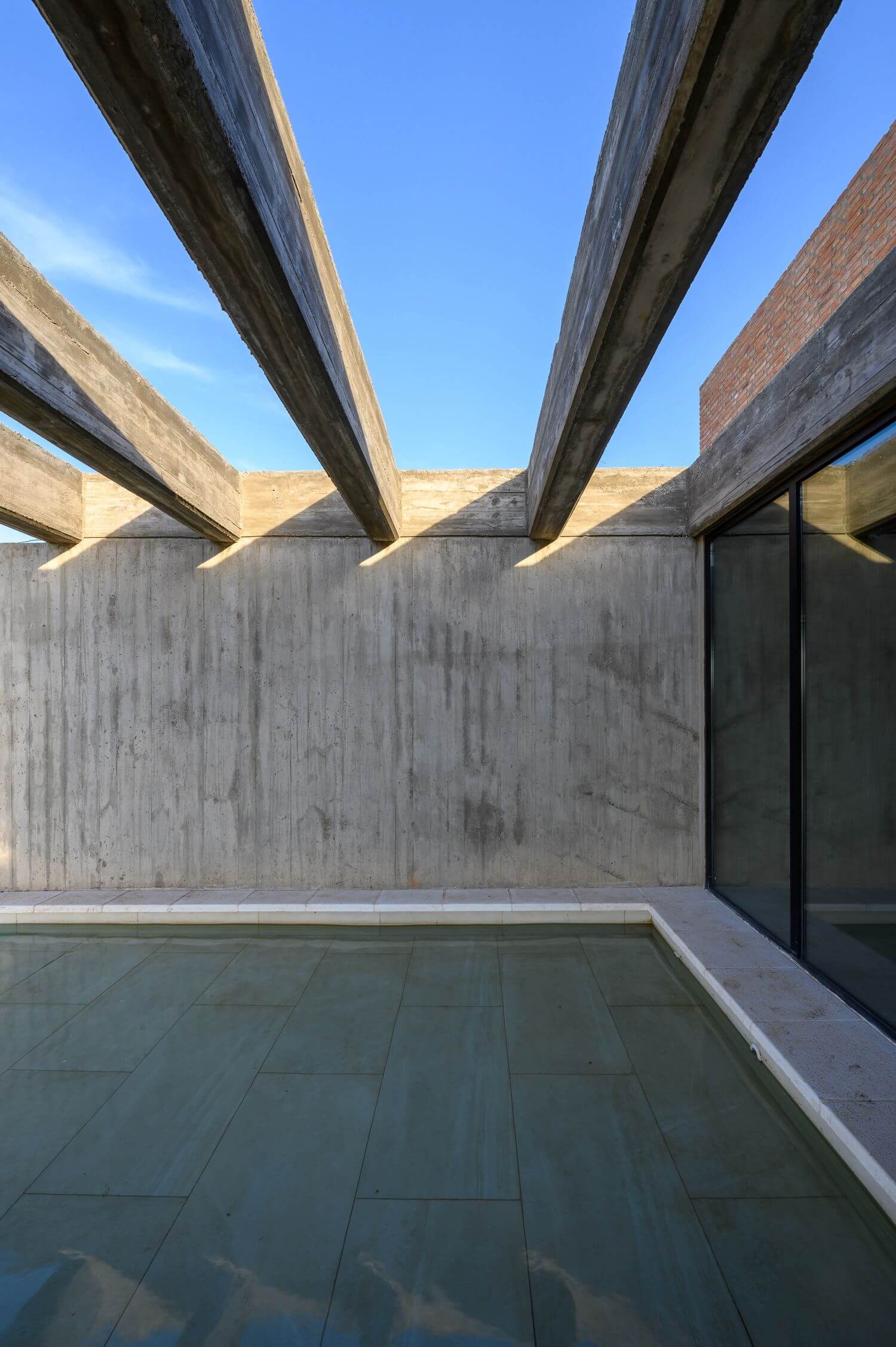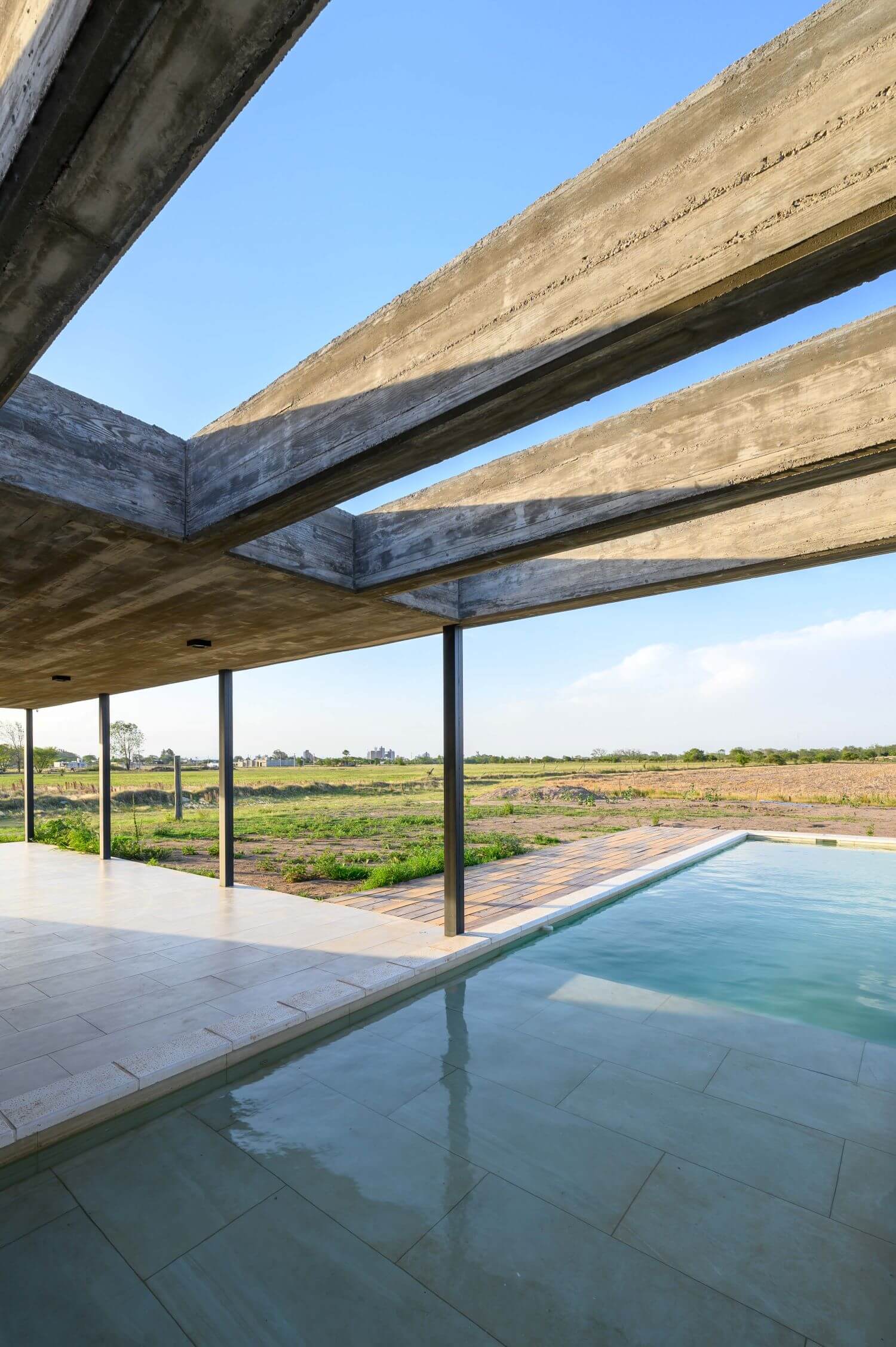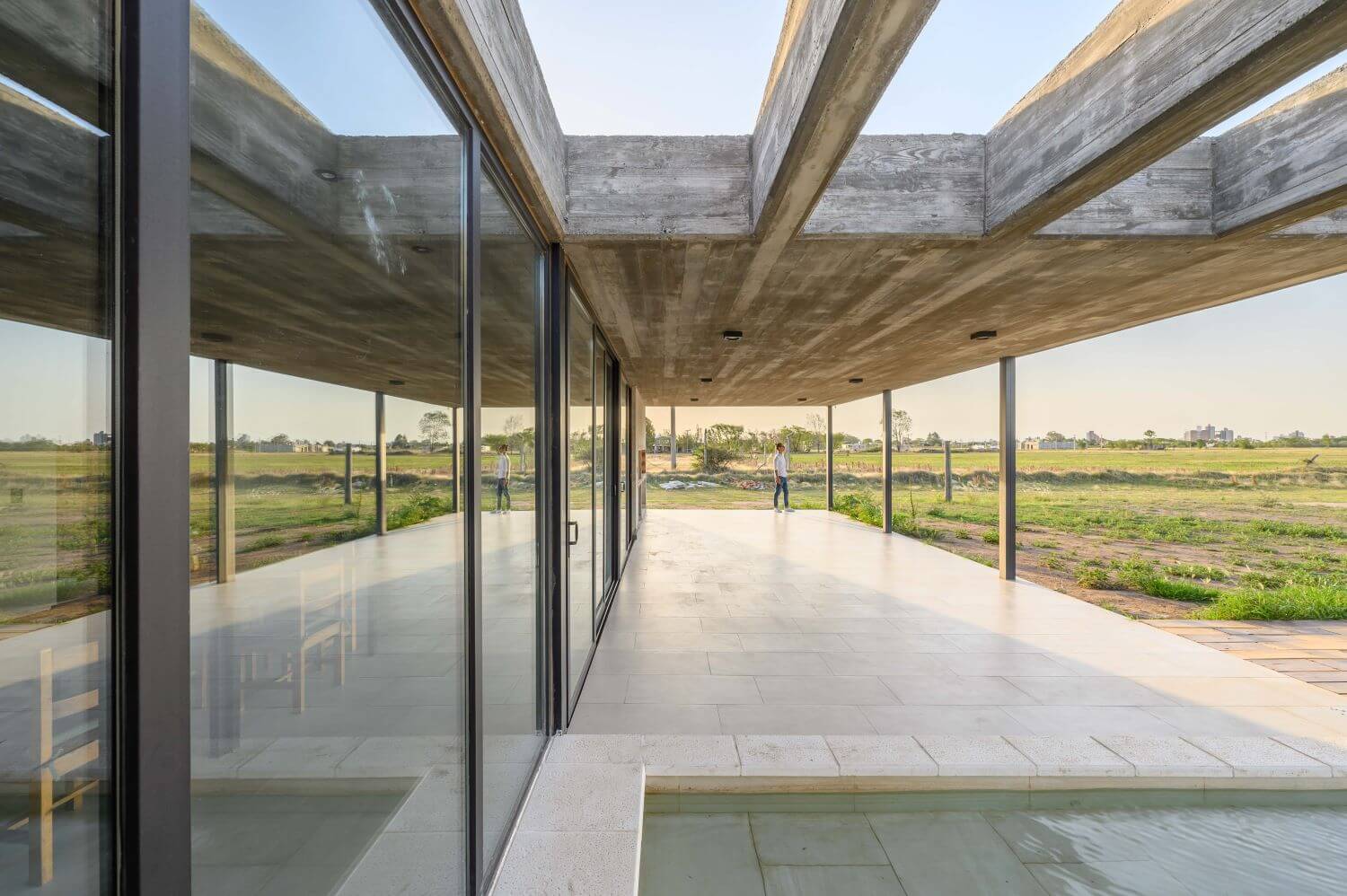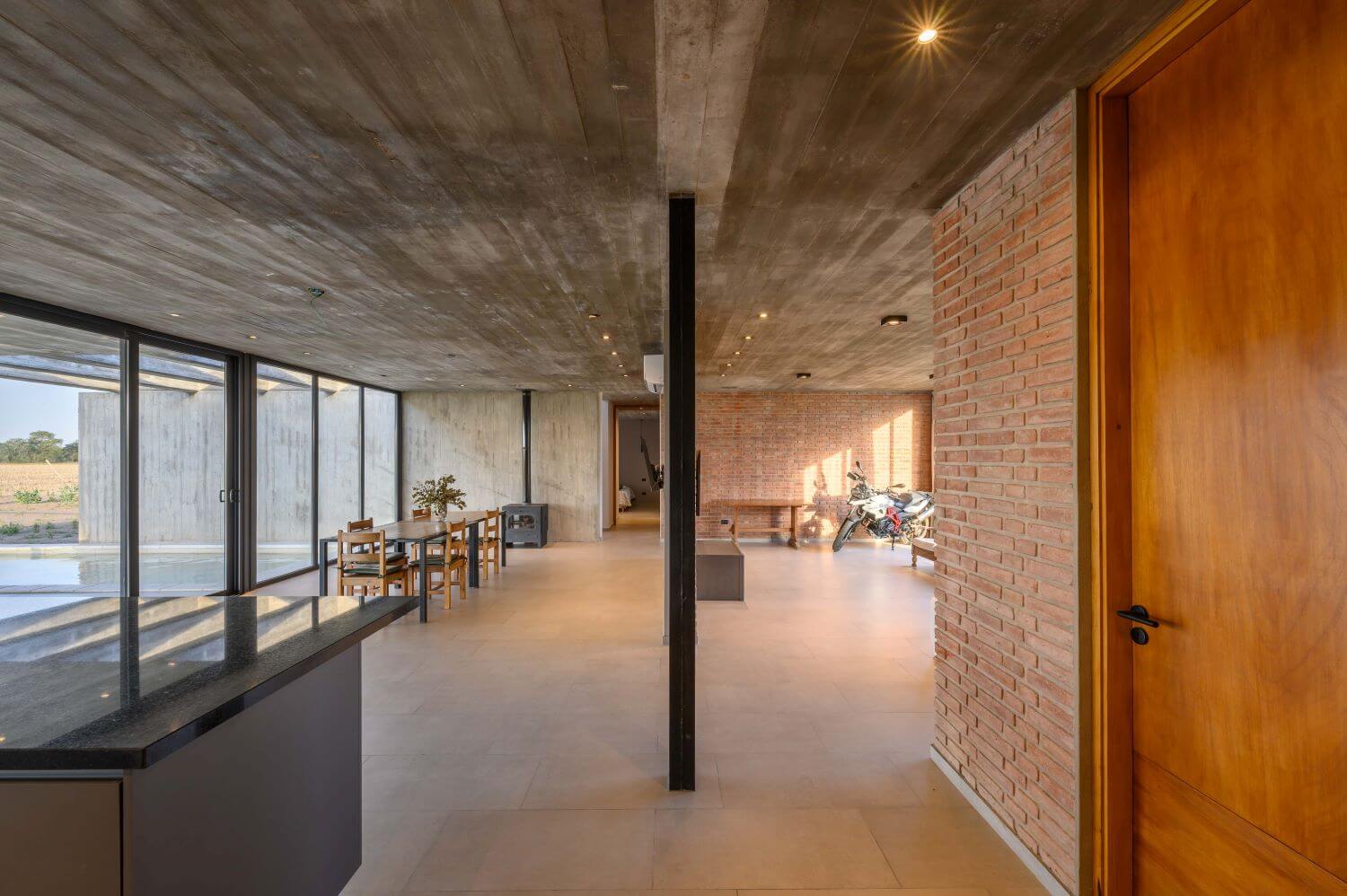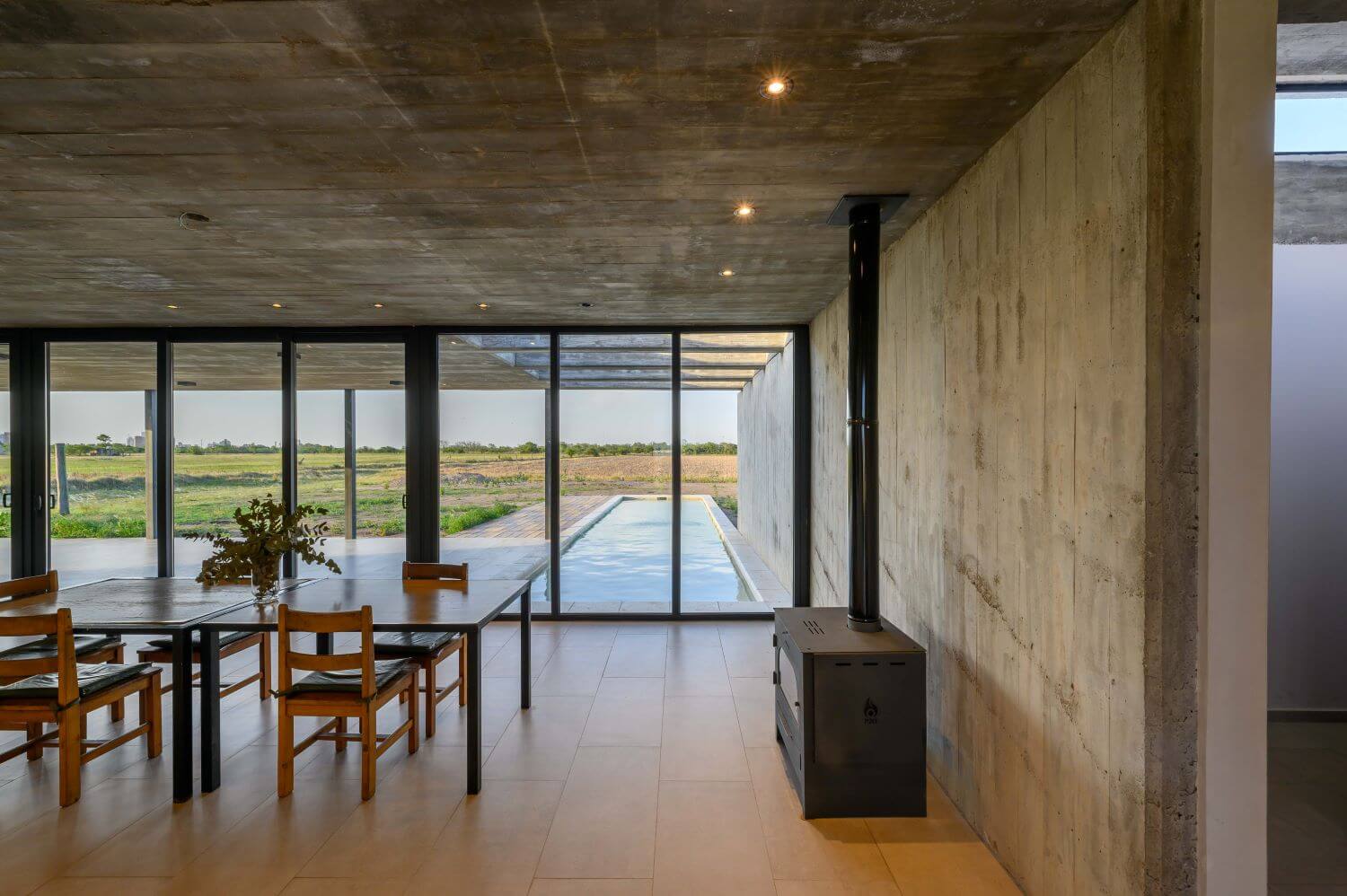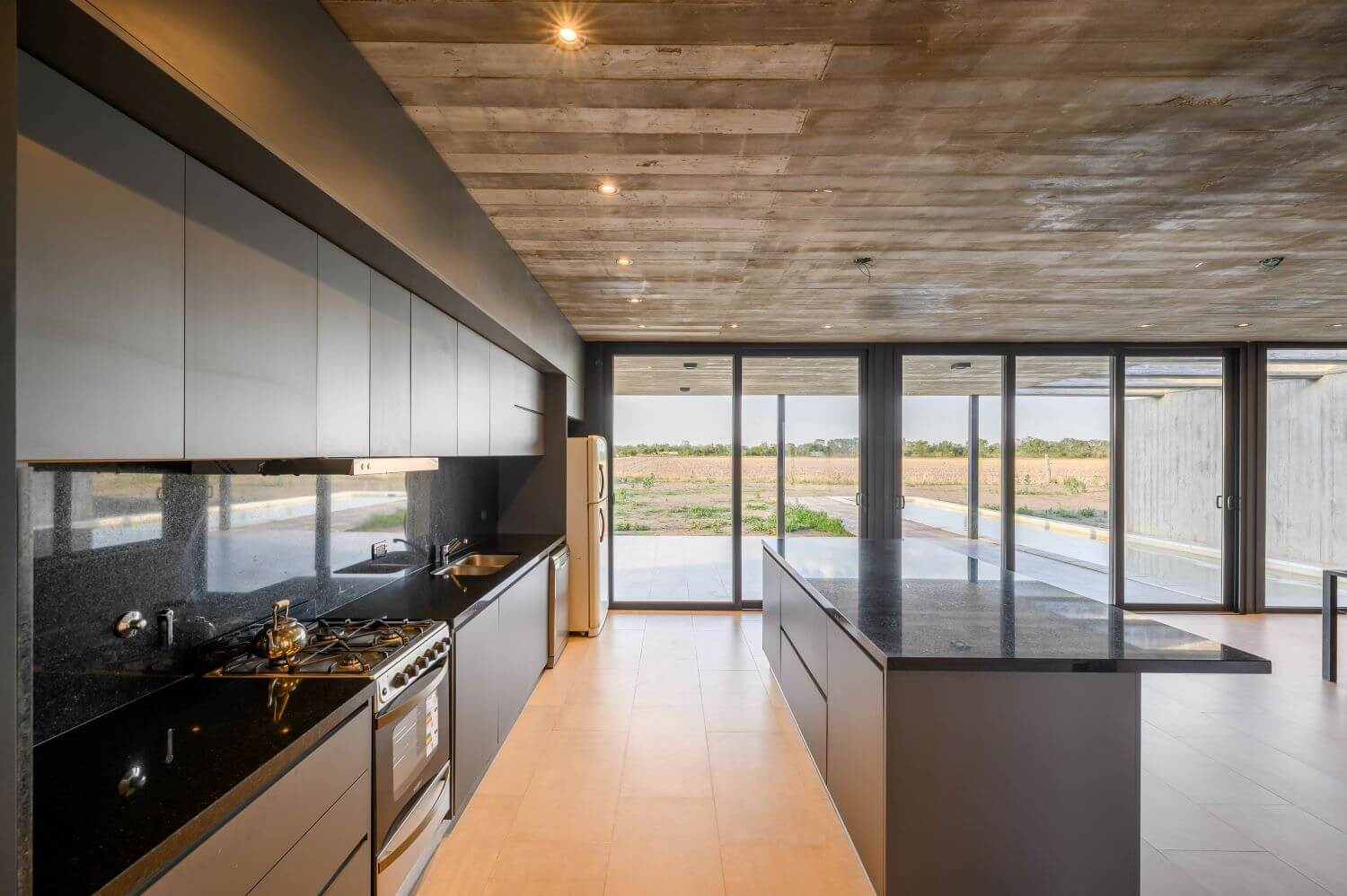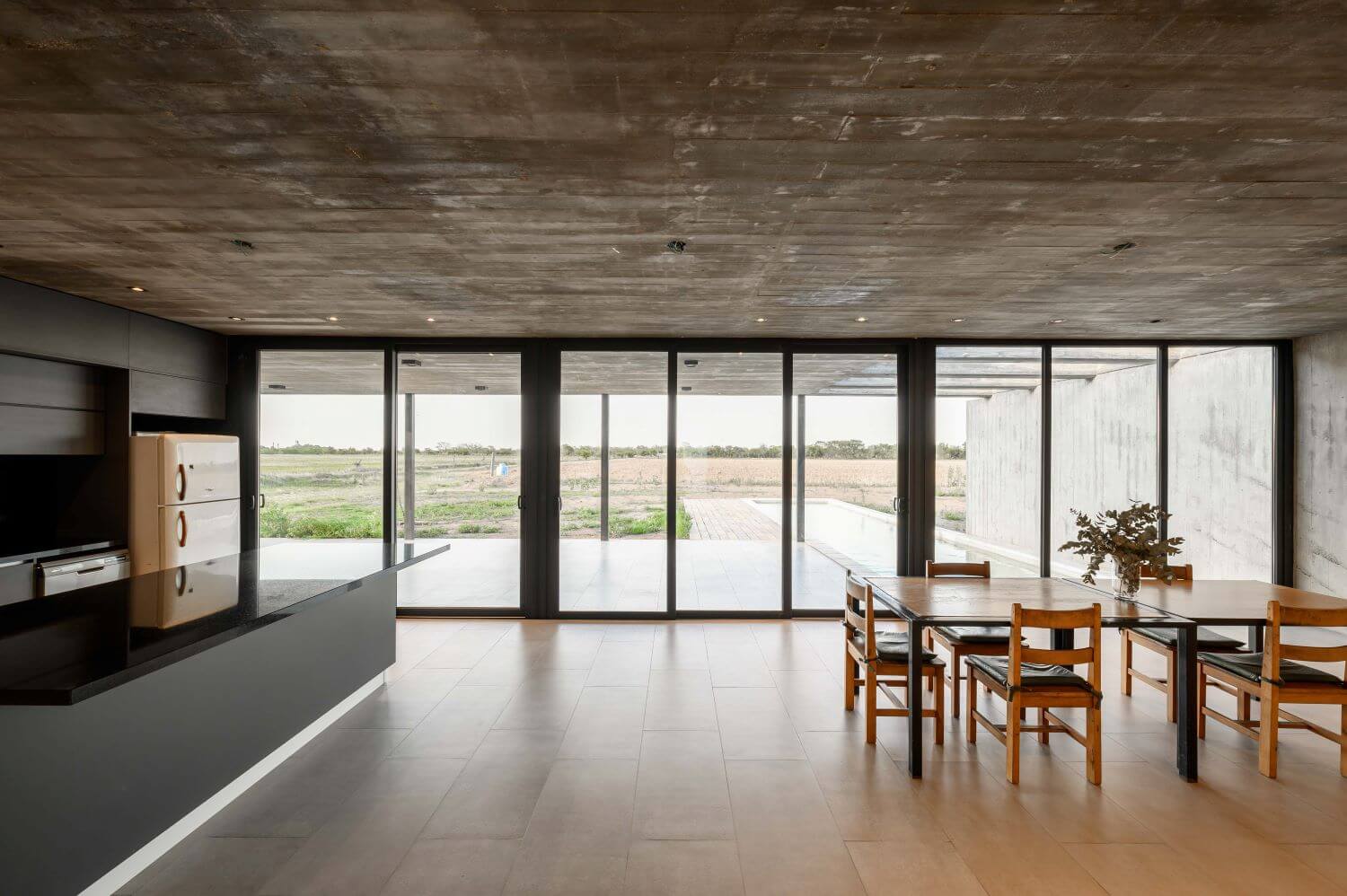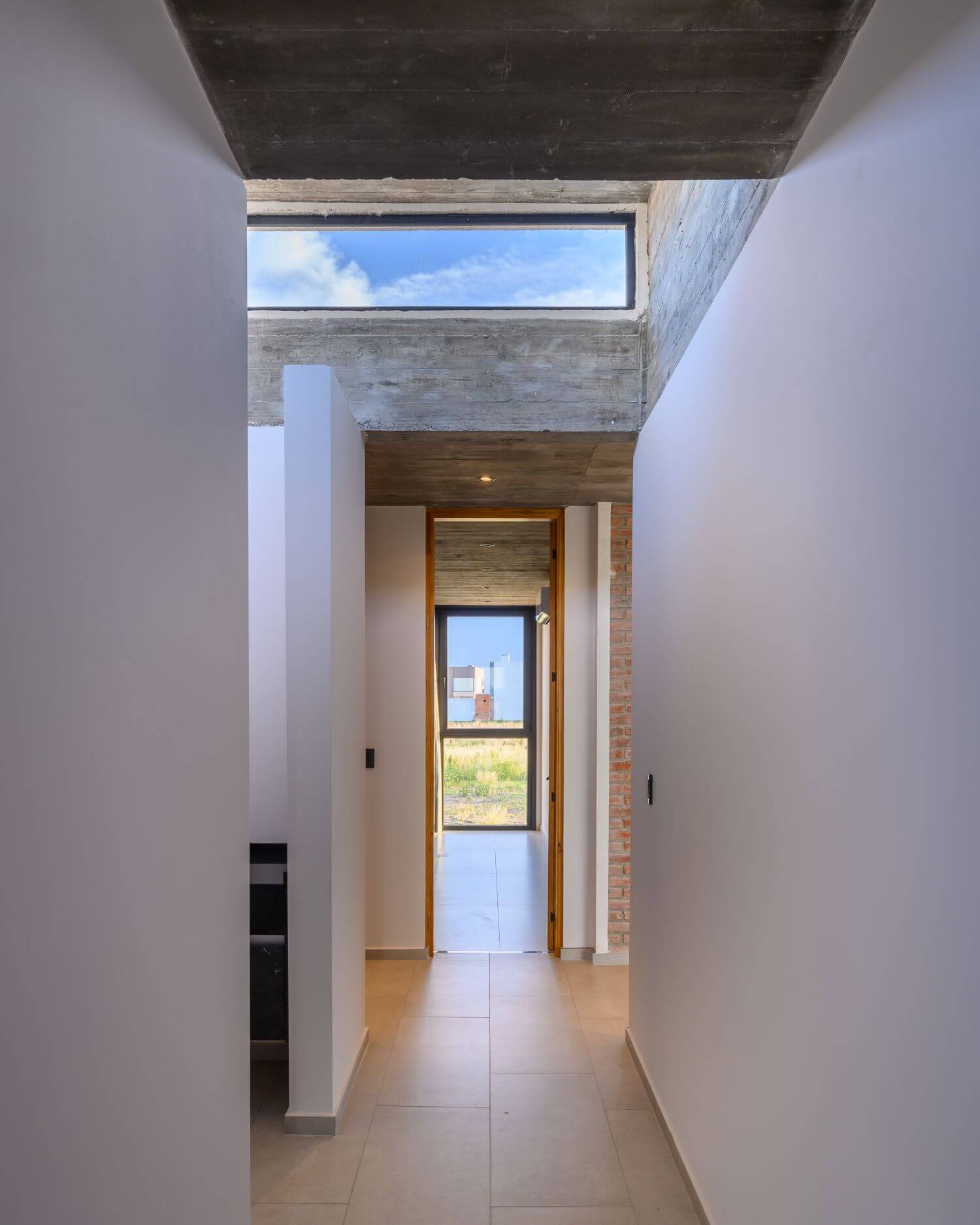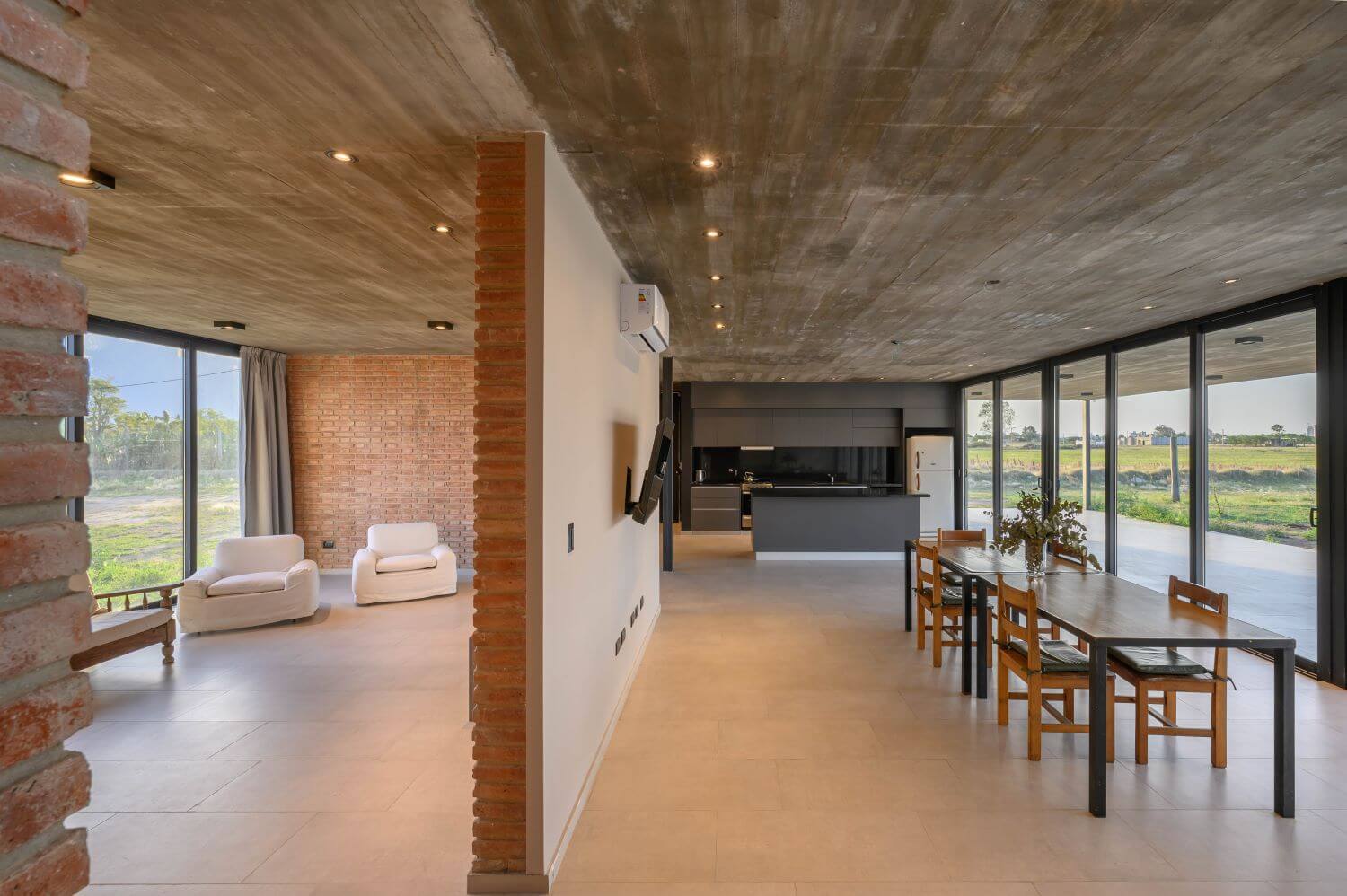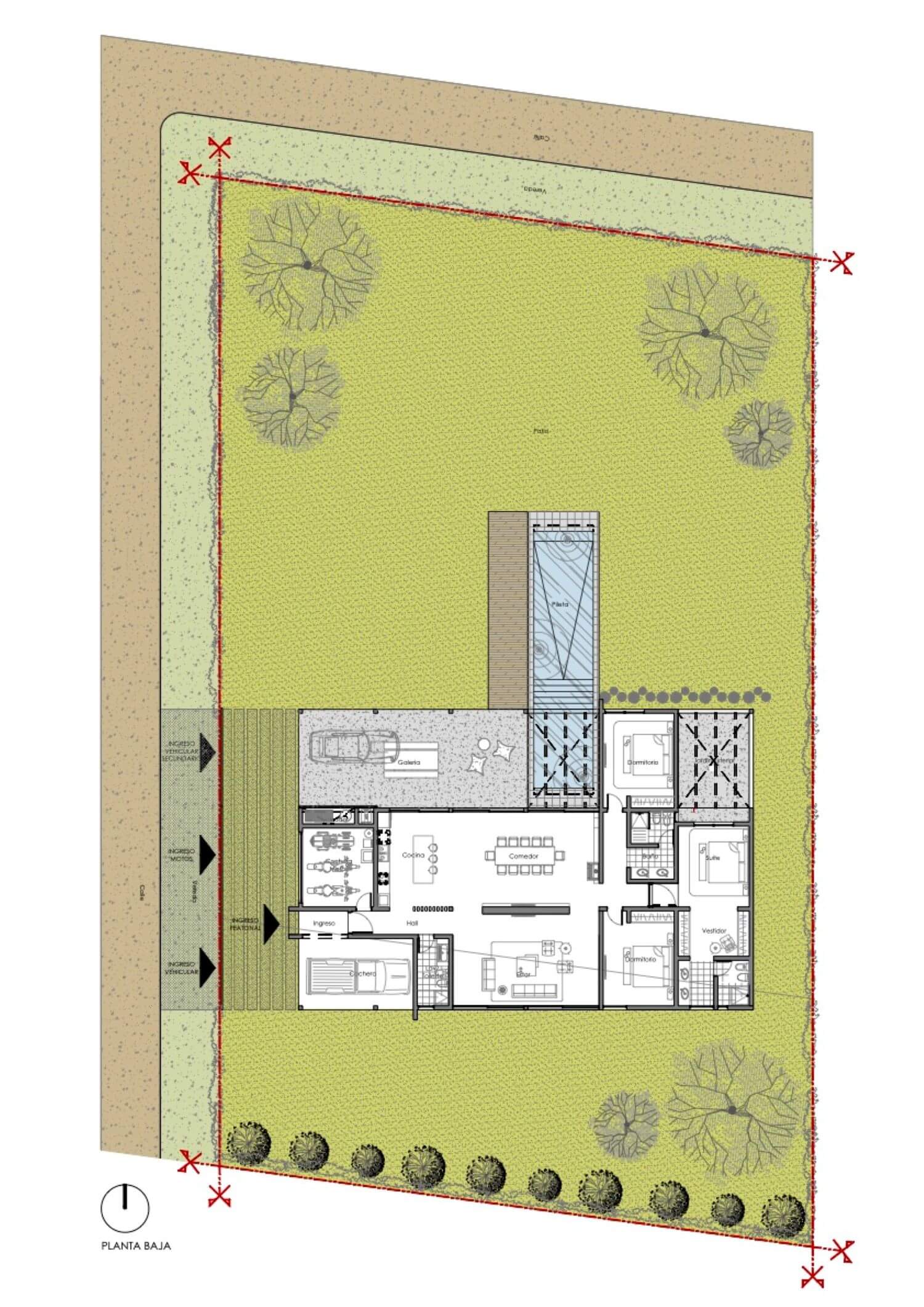 ---