The Mexican architecture firm Red Arquitectos led by Susana Lopez Gonzalez has recently completed Nivana House, a passive solar house in the desert of Baja California Sur, Mexico for a musical director from Hawaii.
Architect's statement: Casa Nivana is a celebration of 'architecture meets nature'. From the moment one walks through the home's tall wooden doors and sees the land and ocean that faces them, one immediately feels connected to all of Baja's natural beauty.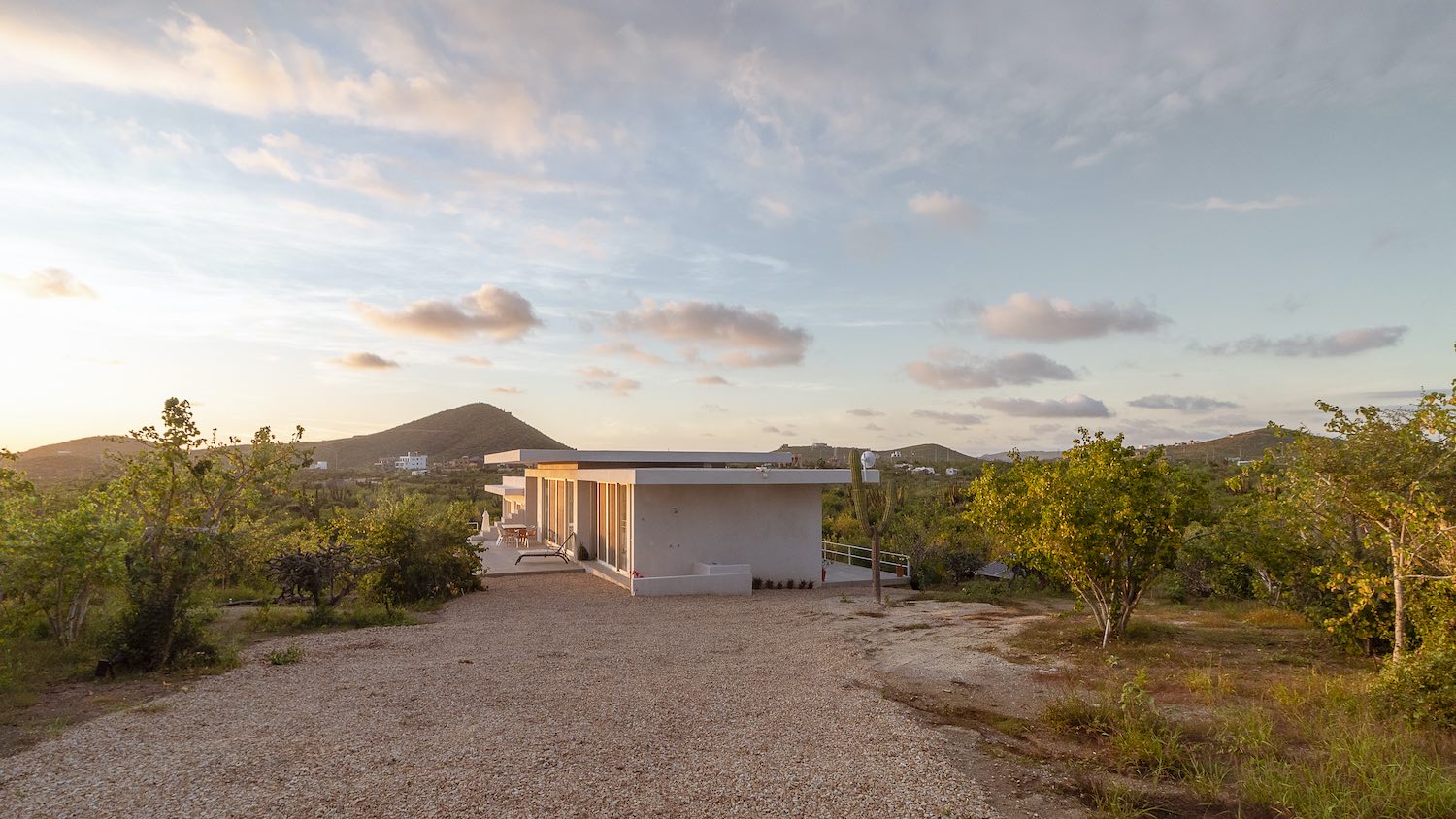 image © Miguel Angel Calanchini

Casa Nivana has a simple yet elegant design, created with high ceilings, big open spaces and a glass facade across the entire southwest side of the house that directly faces the Pacific Ocean. Everyone who enters this home immediately becomes an audience of nature. One feels as if they are living literally within a canopy of cactus while feeling the protection and warmth of the home's solid concrete structure.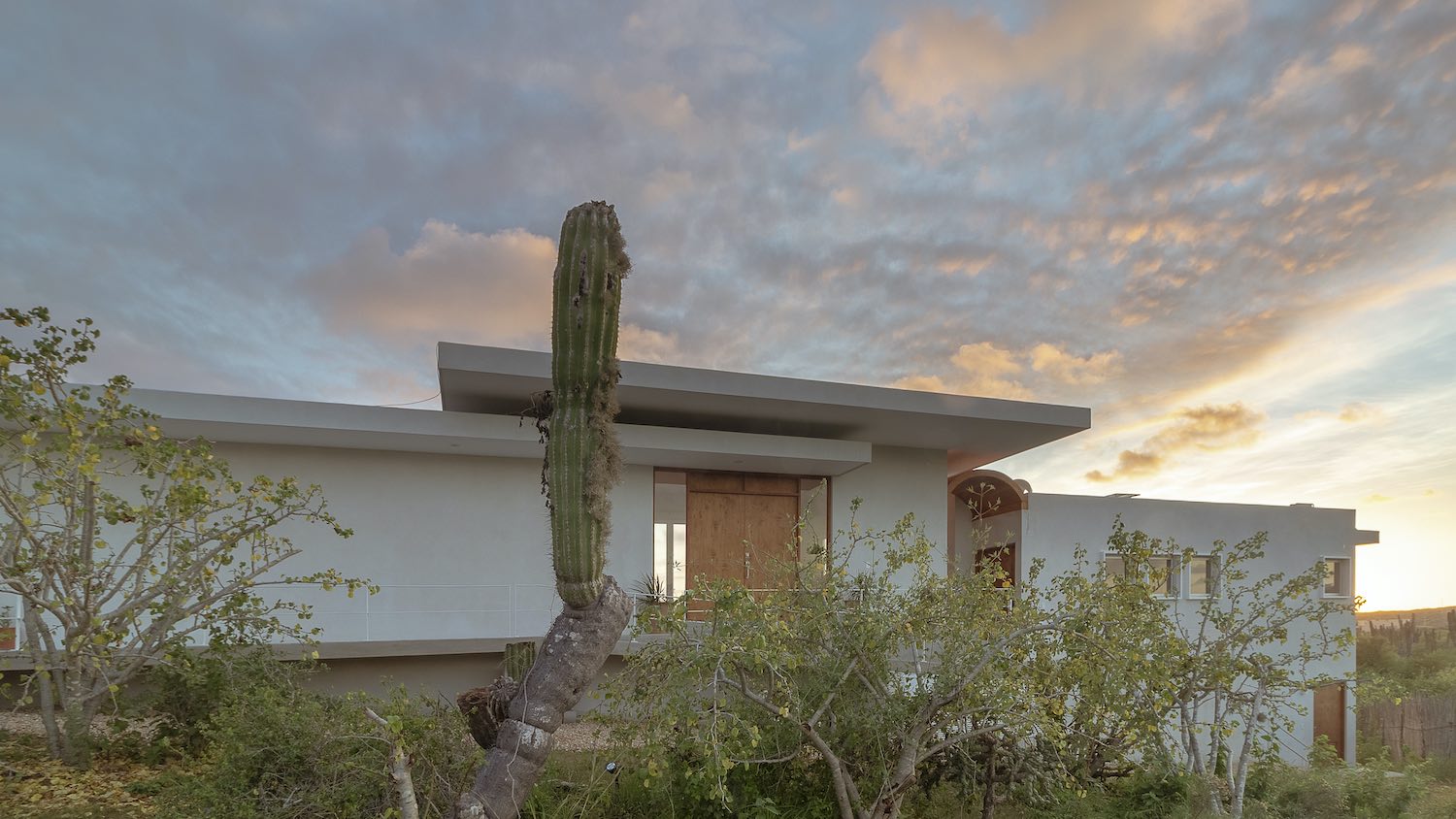 image © Miguel Angel Calanchini
Casa Nivana was also intentionally created with the master bedroom on one side of the home with 2 guest rooms on the other. This is to add privacy and quiet for all who stay here. There is a spacious living area and kitchen in the center of the home and a symbolic archway that connect the two main sections. Outdoor living space is also emphasized here with a 650 square foot outdoor dining area and a 300 sq foot rooftop to lounge and relax.

image © Miguel Angel Calanchini
There is also a theatrical feel to Casa Nivana, with many levels, stairs, and 'stages' scattered around the property. This is also an intentional creation as the owner is a musical theater director and professional pianist and hopes to make Casa Nivana a place of inspiration for artists, musicians and photographers from around the world to come visit and create new work. The home will provide a very unique, intimate and private creative space while also providing an expansive 1/2 acre of land for added privacy and exploration.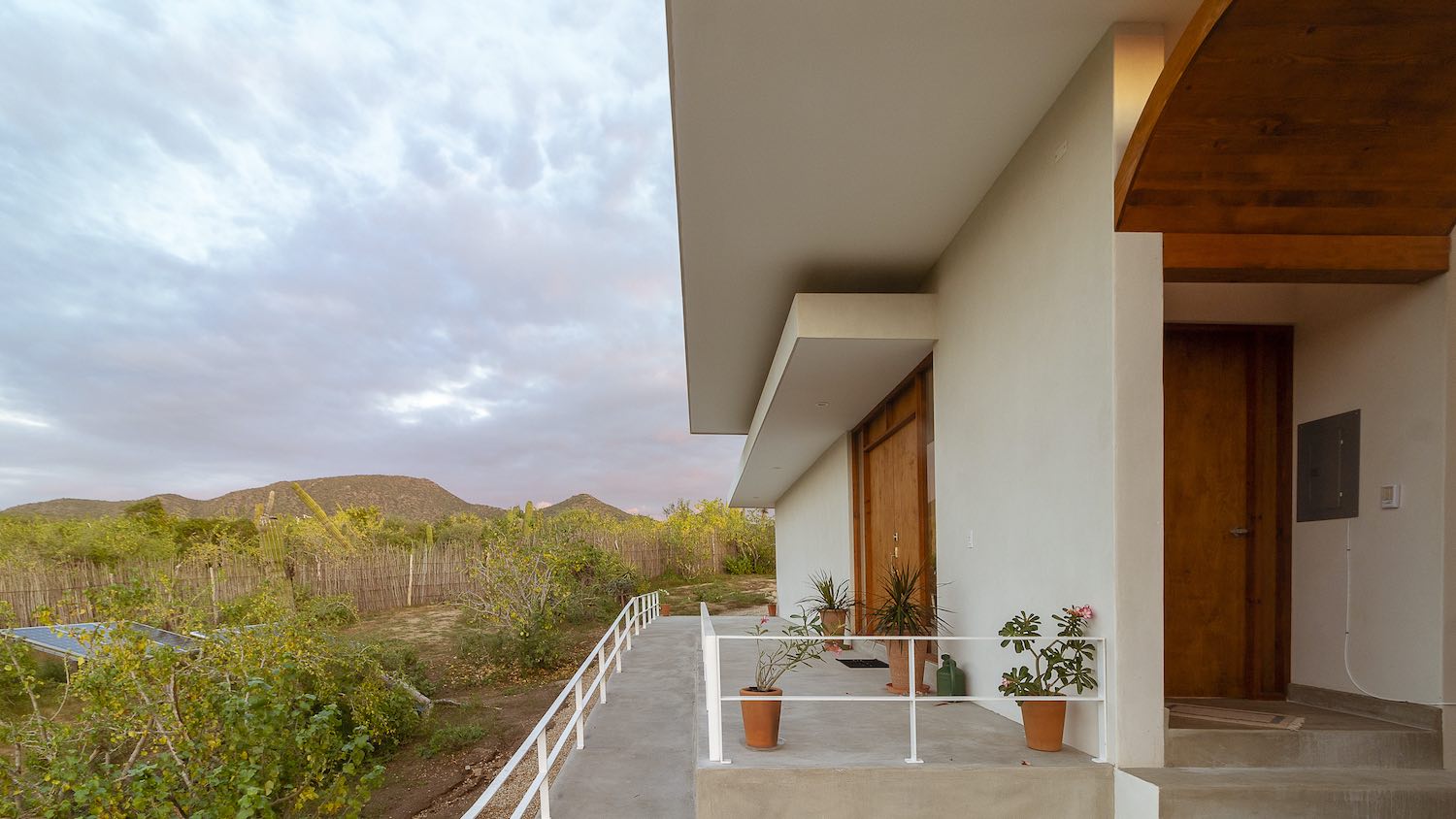 image © Miguel Angel Calanchini

Casa Nivana's rooftop provides unobstructed 360 degree views of both the sunrise and sunset, with one side of the home facing the Sierra Laguna Mountain range and the other side directly facing the Pacific ocean. There is always a magnificent light show here, no matter what time of day it is.

No artificial colors or materials were used in the making or painting of Casa Nivana; only natural concrete, sand and water were used to help enhance the overall natural energy of Casa Nivana. All the interior colors of the home were carefully chosen to blend with the exterior colors of nature.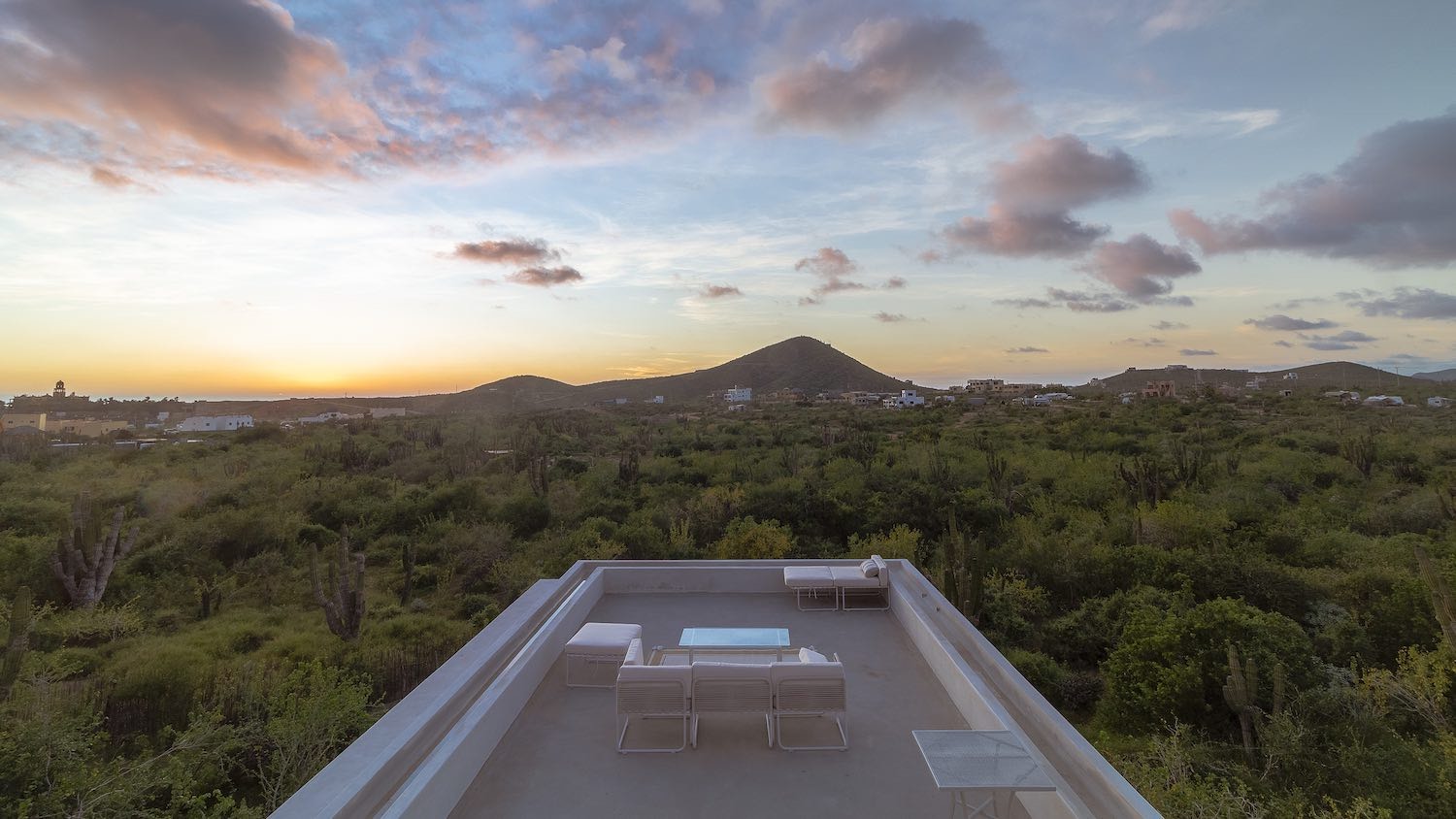 image © Miguel Angel Calanchini

The architectural style of Casa Nivana was influenced by researching desert homes in both Baja and the US southwest as well as from the owner's own cultural roots with Greece and Brazil.

Casa Nivana is built on a slope of land, with the roof intentionally built at street level in order to keep it hidden from the main road and to add to the visual effect that the house is part of the land. This hidden effect is also intentional to help keep the environment protected, quiet, and sacred.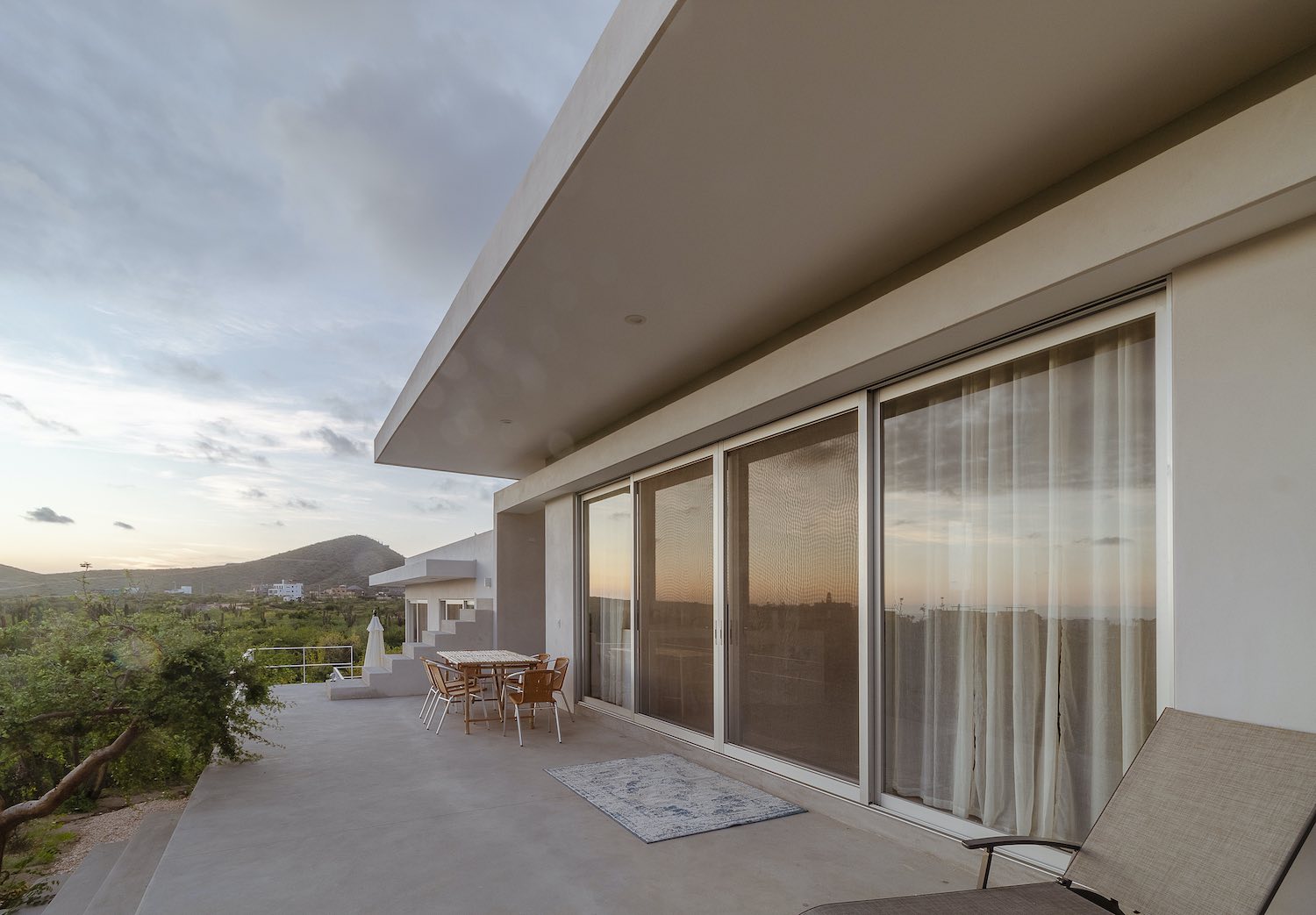 image © Miguel Angel Calanchini

The salt-water pool was intentionally placed in front of two tall cardon cactus on the property. The history behind this is that upon first stepping on the land, the owner immediately connected to these two cactus as strong symbolic representations of her mother and father, both who have passed in recent years. The owner wanted to pay respect to them both and because her mother and father loved the ocean and water so much, she thought it would be a heartfelt and appropriate tribute to have their spirit, and these two cactus, always near a body of water.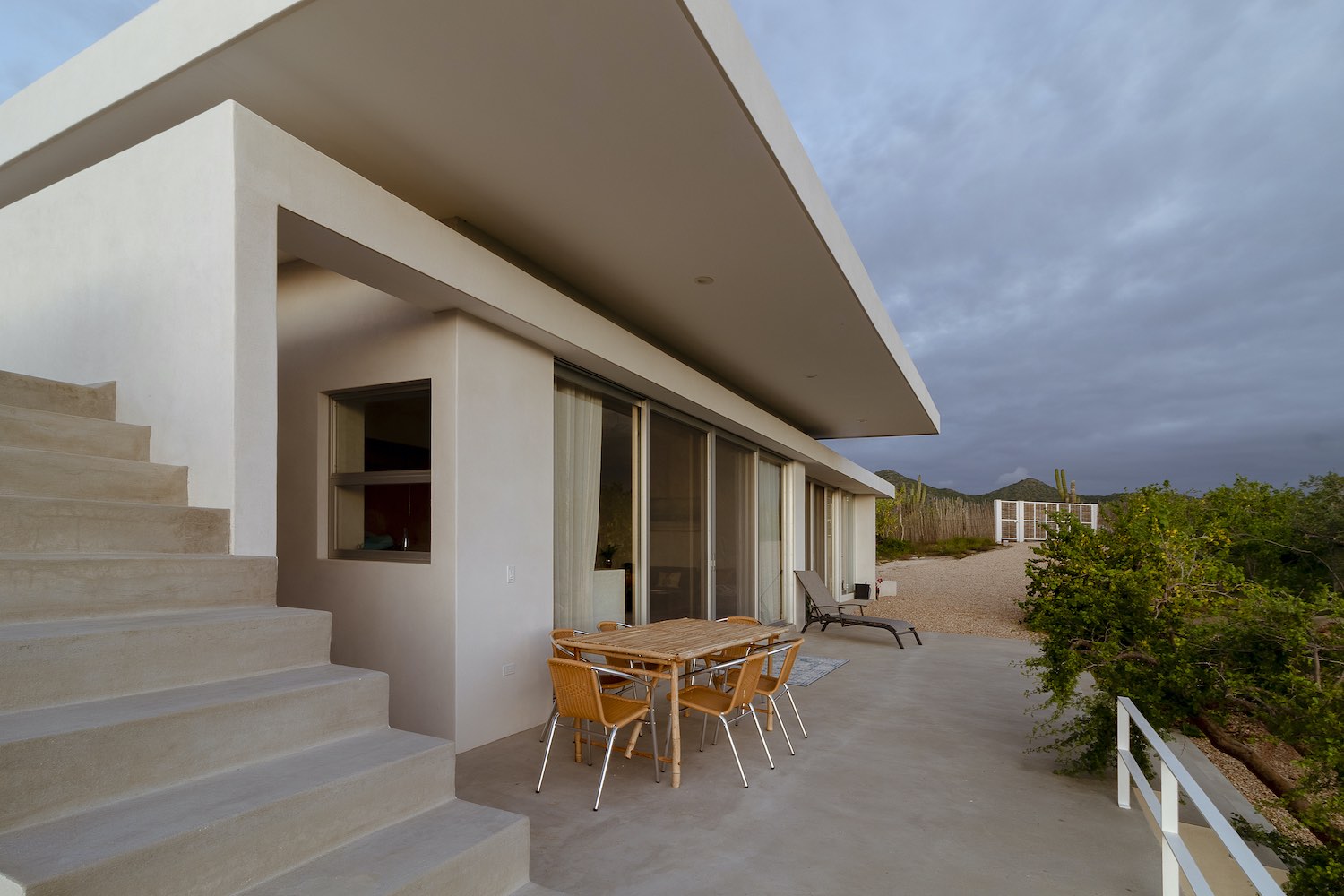 image © Miguel Angel Calanchini

It is also important to share that no cactus were destroyed in the making of this home. The owner was very adamant in making sure nature was preserved as best as possible. A large pitaya cactus was even moved by the workers to another location on the land in order to preserve its existence. This cactus is now thriving directly in front of the guest-room section of the home and recently just bloomed with new desert flowers.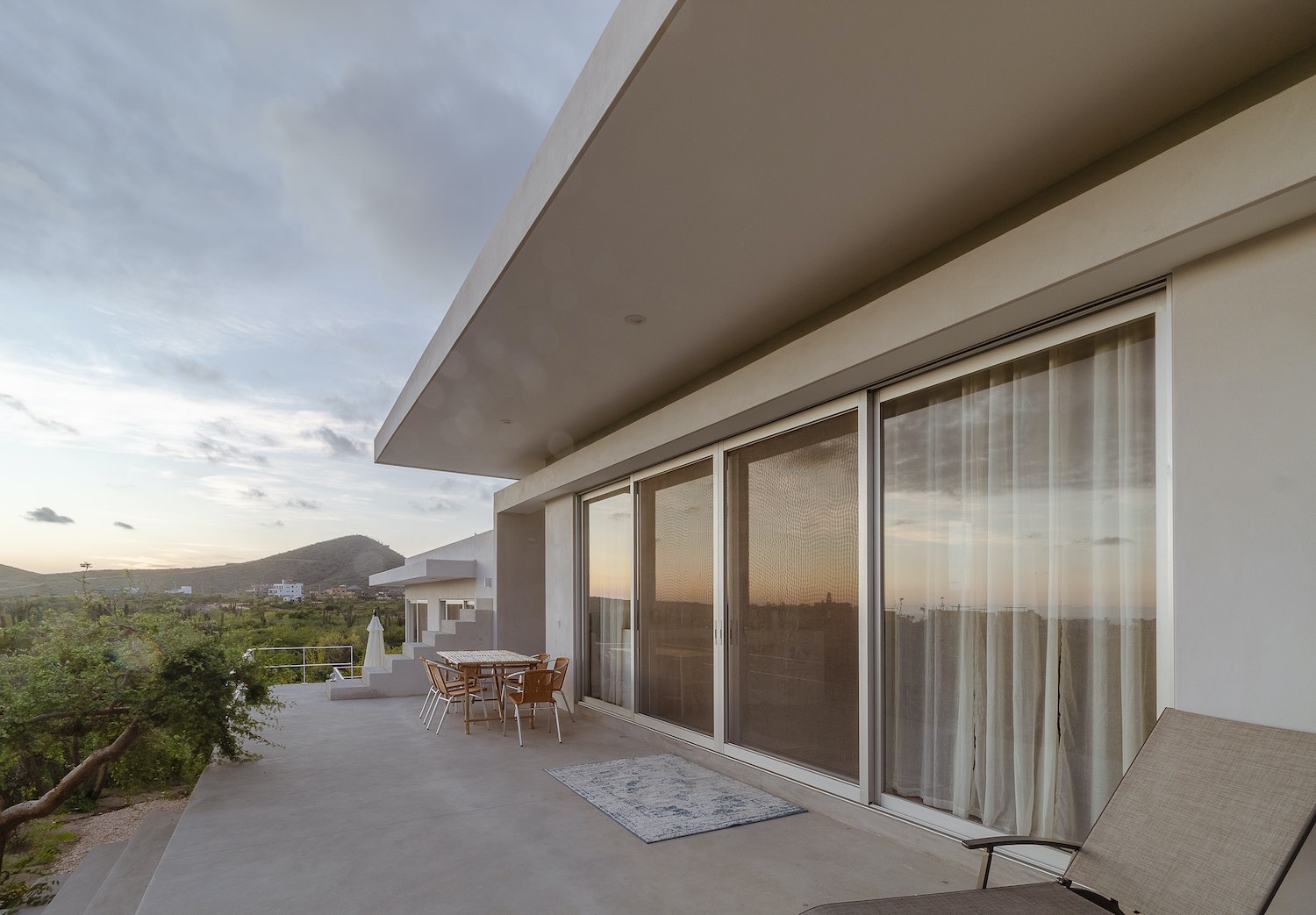 image © Miguel Angel Calanchini

Continuing along the lines of respecting nature, Casa Nivana is an off-the-grid home and powered only by solar energy. The salt-water pool pump is also powered by solar energy and has its own supply of batteries in a separate concrete pool shed nearby.

A water filter system has also been installed in the home so clean drinking and shower water is available from any faucet or shower in the home. This was also a conscious choice by the owner as she wants very much to reduce the use of plastic bottles and leave as little of a carbon footprint as possible.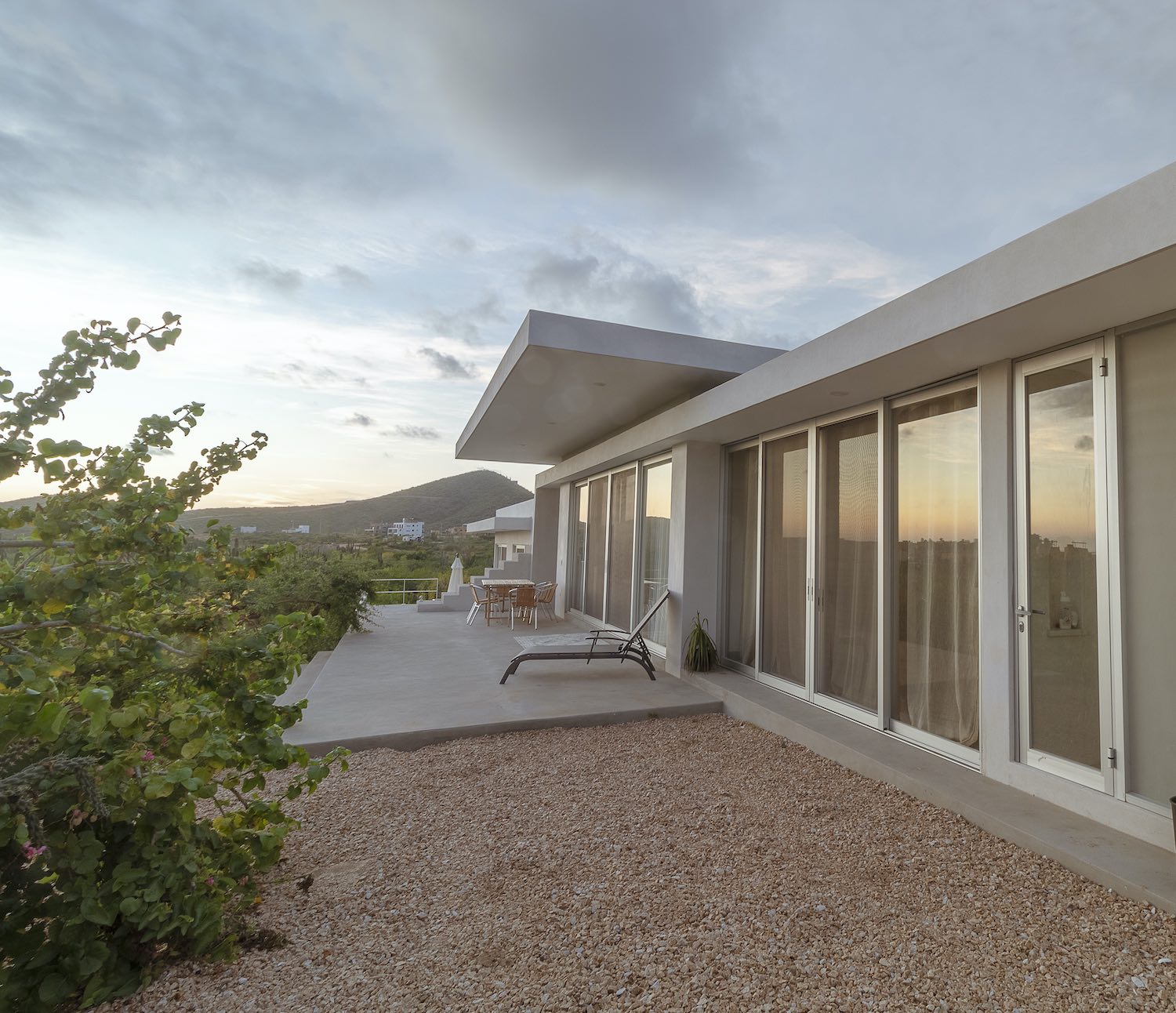 image © Miguel Angel Calanchini

All five elements of nature are incorporated here at Casa Nivana: water, wood, metal, fire and earth. This is to help create a very strong sense of peace and balanced energy for anyone who stays at this tranquil desert home.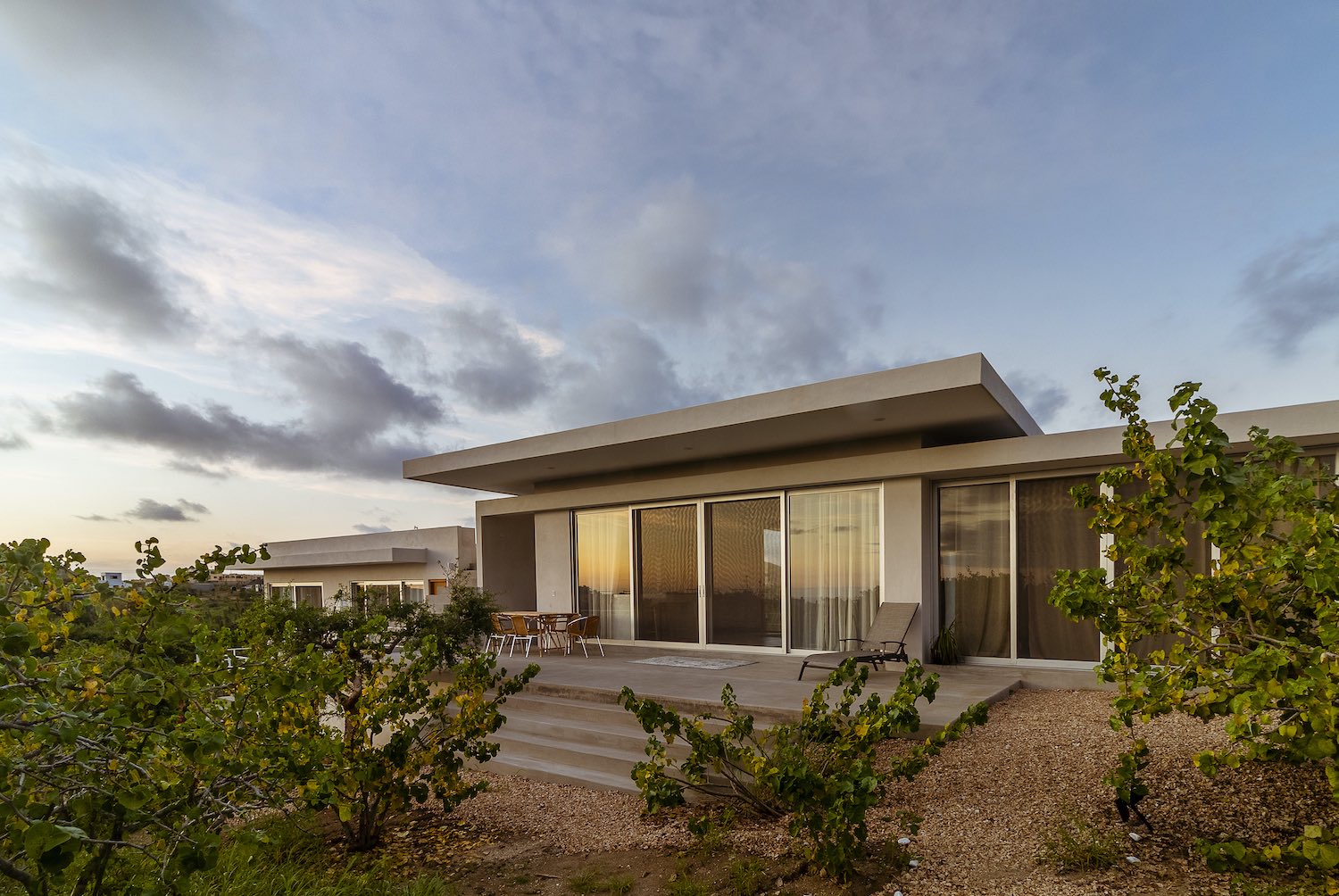 image © Miguel Angel Calanchini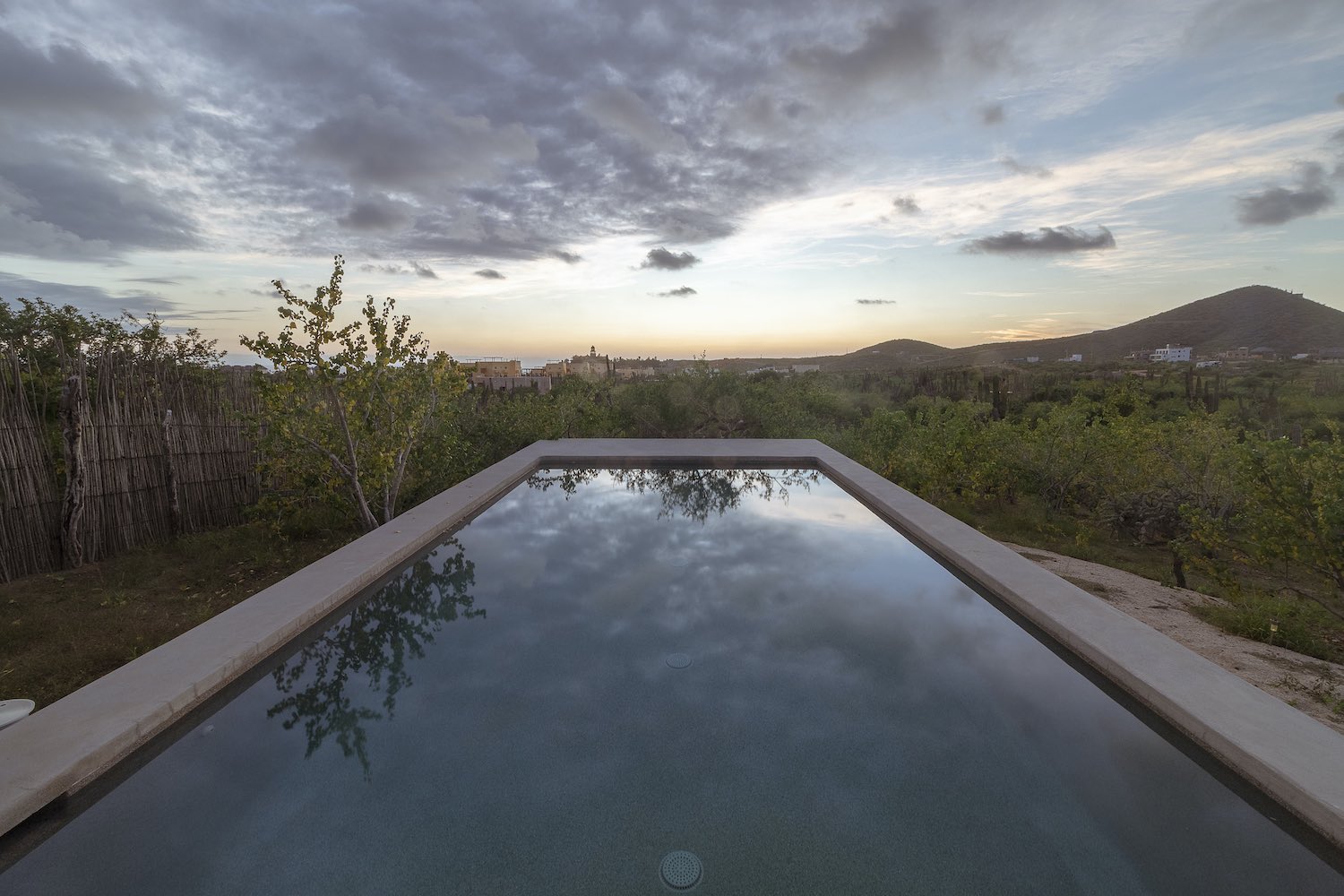 image © Miguel Angel Calanchini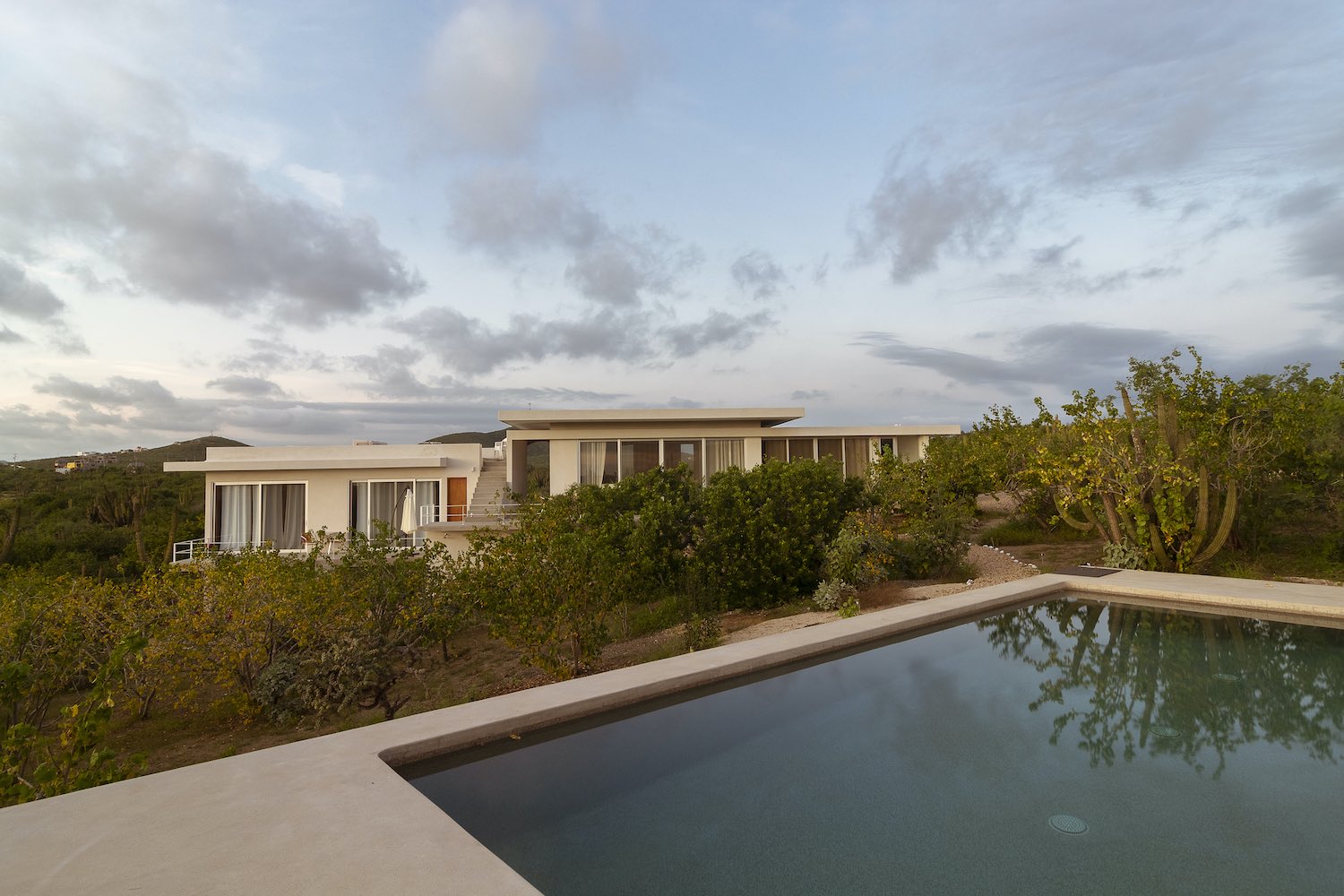 image © Miguel Angel Calanchini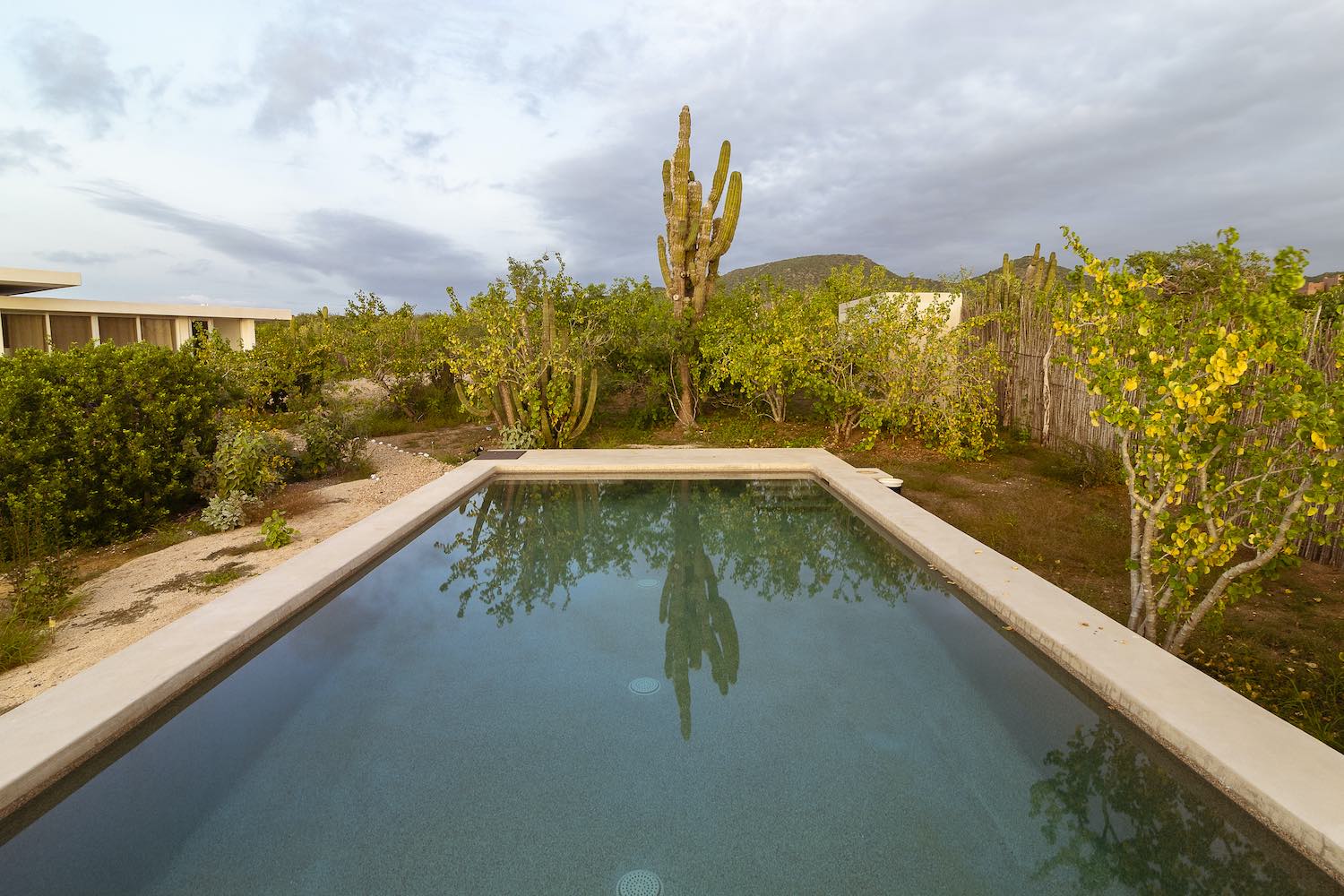 image © Miguel Angel Calanchini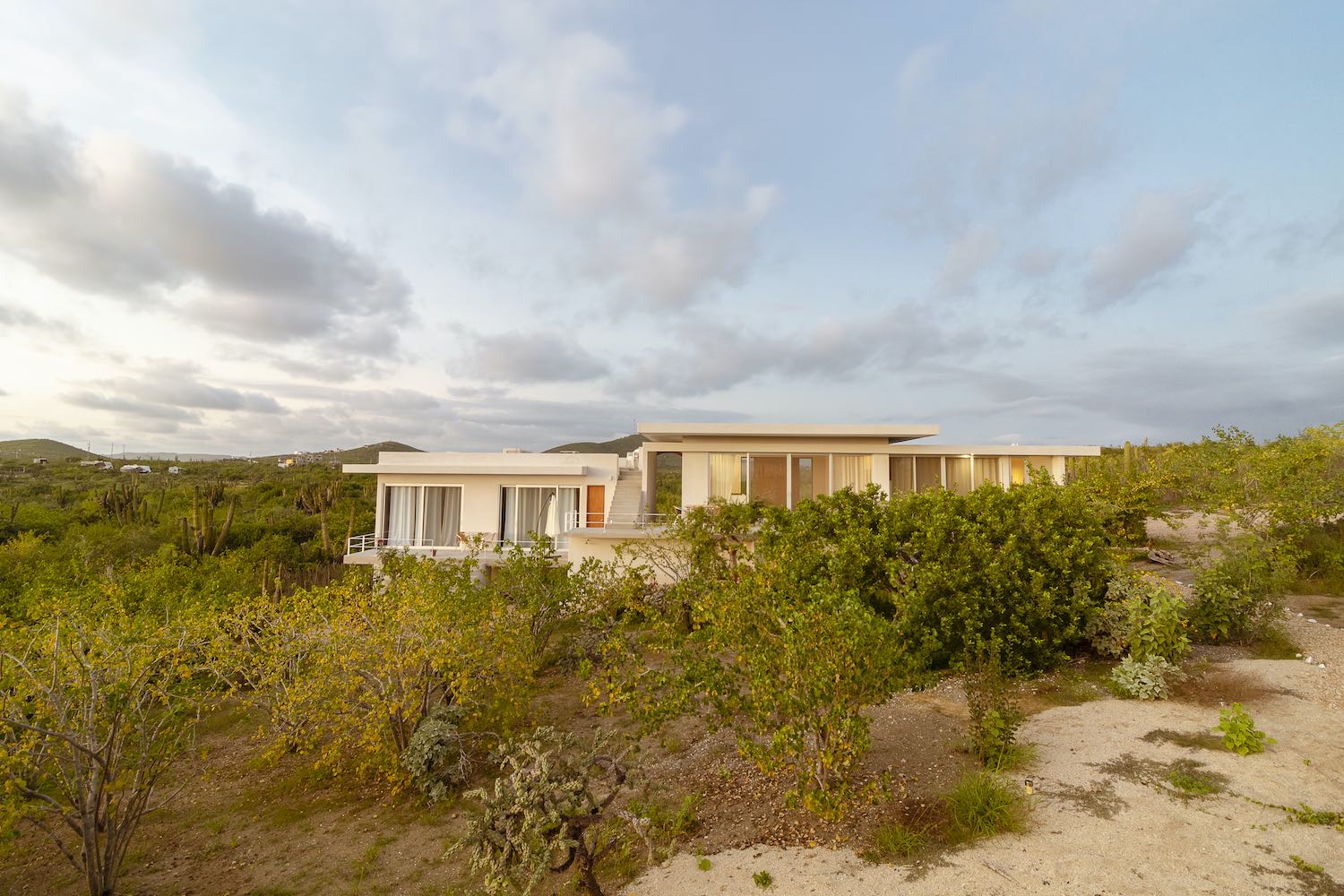 image © Miguel Angel Calanchini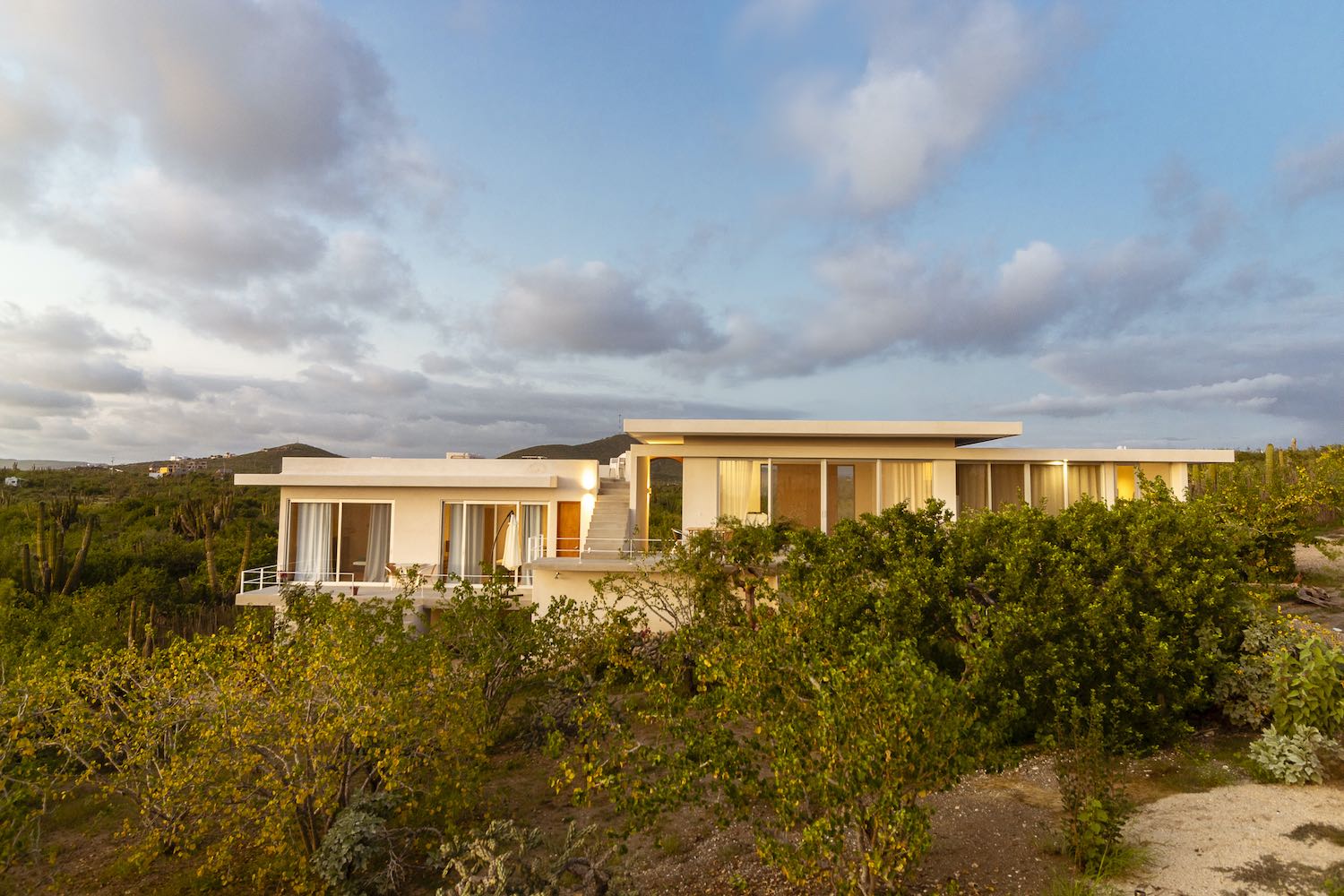 image © Miguel Angel Calanchini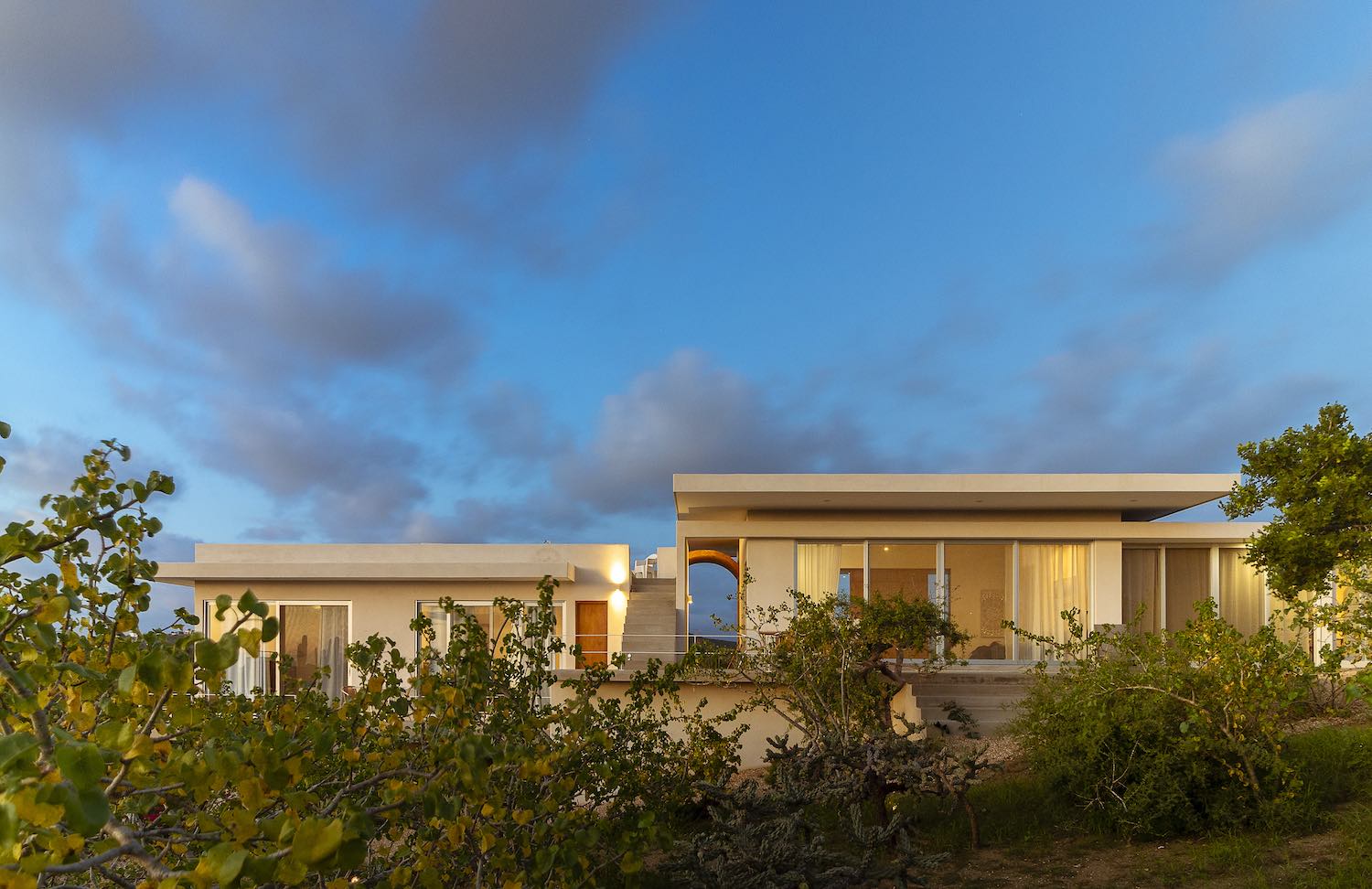 image © Miguel Angel Calanchini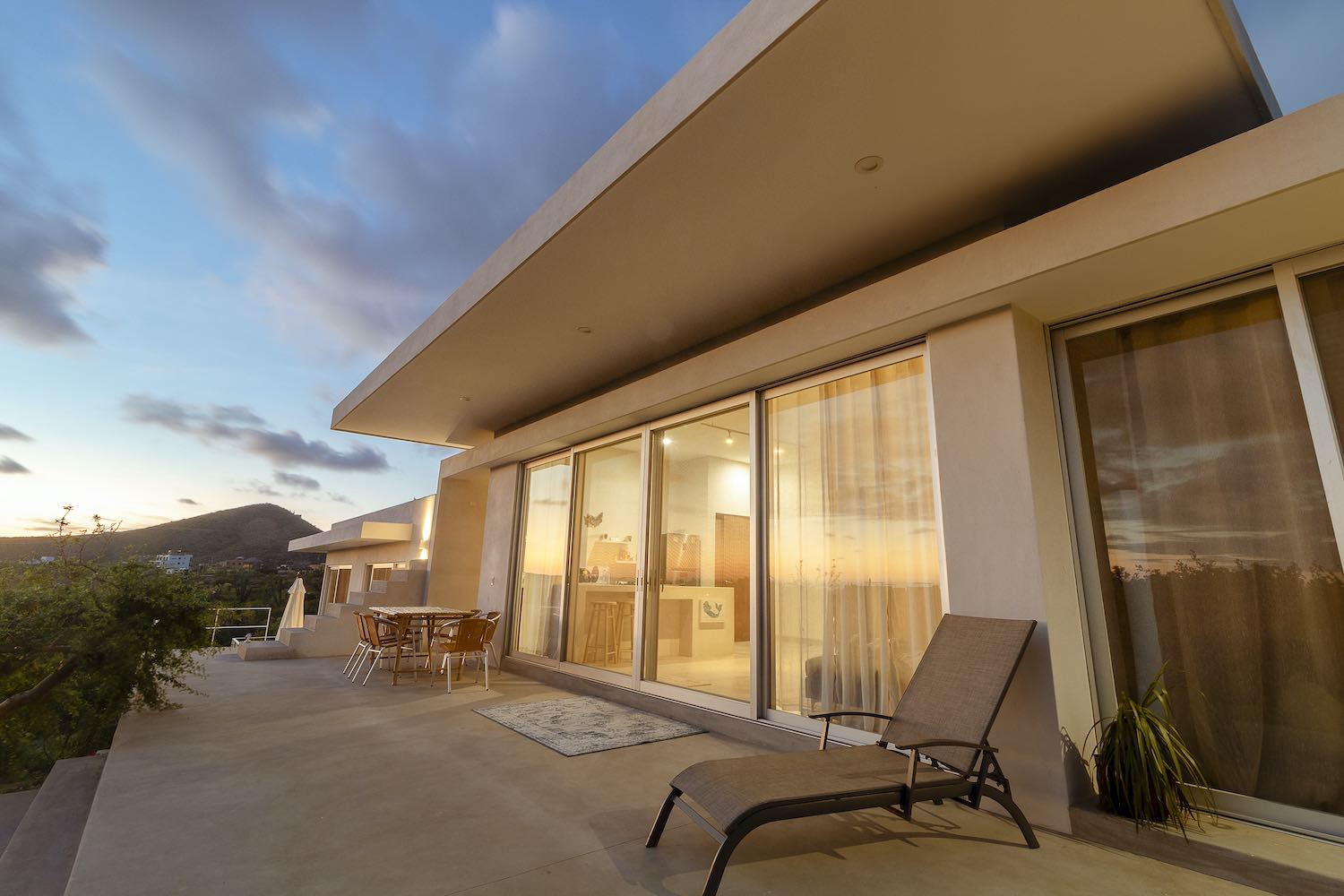 image © Miguel Angel Calanchini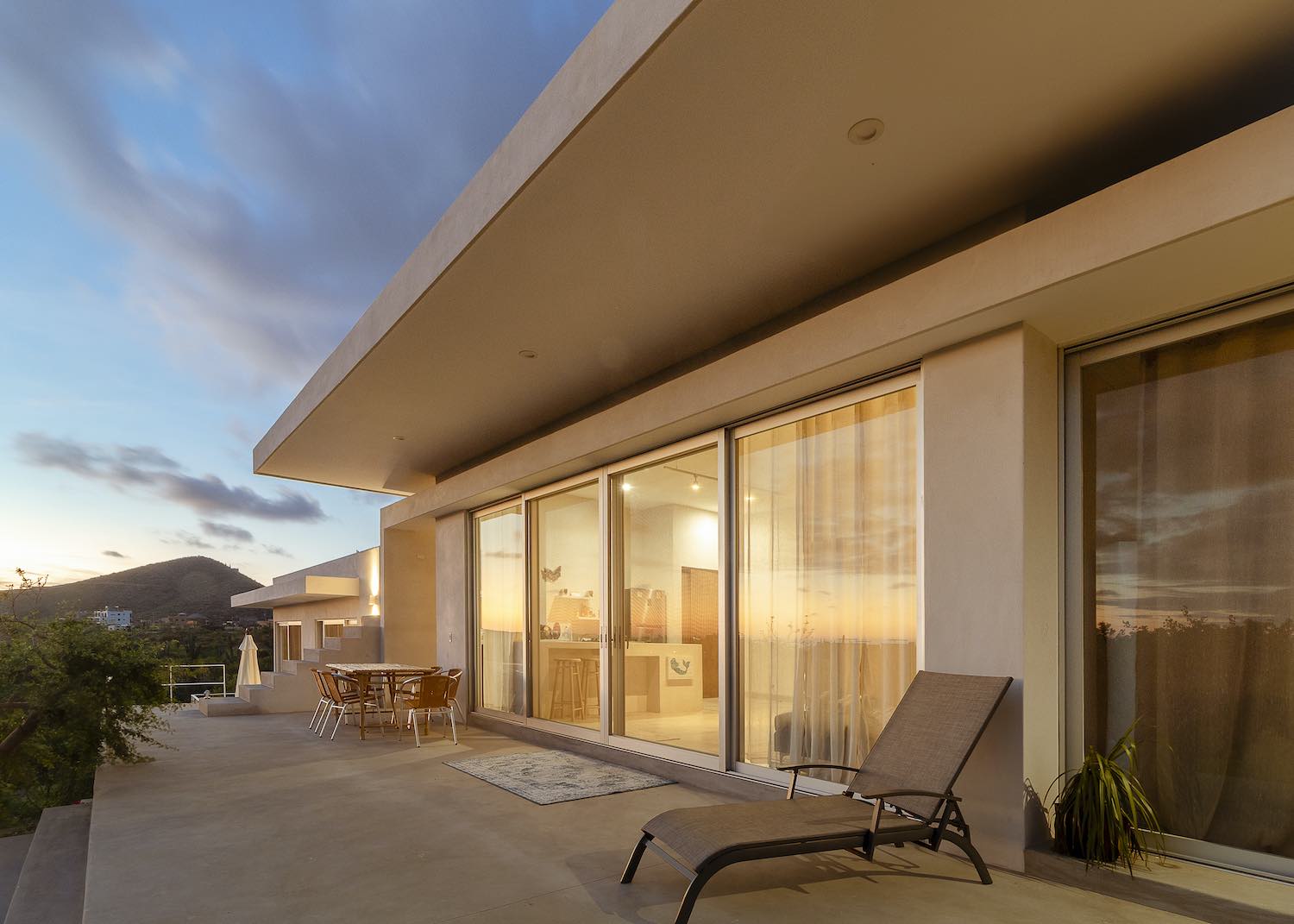 image © Miguel Angel Calanchini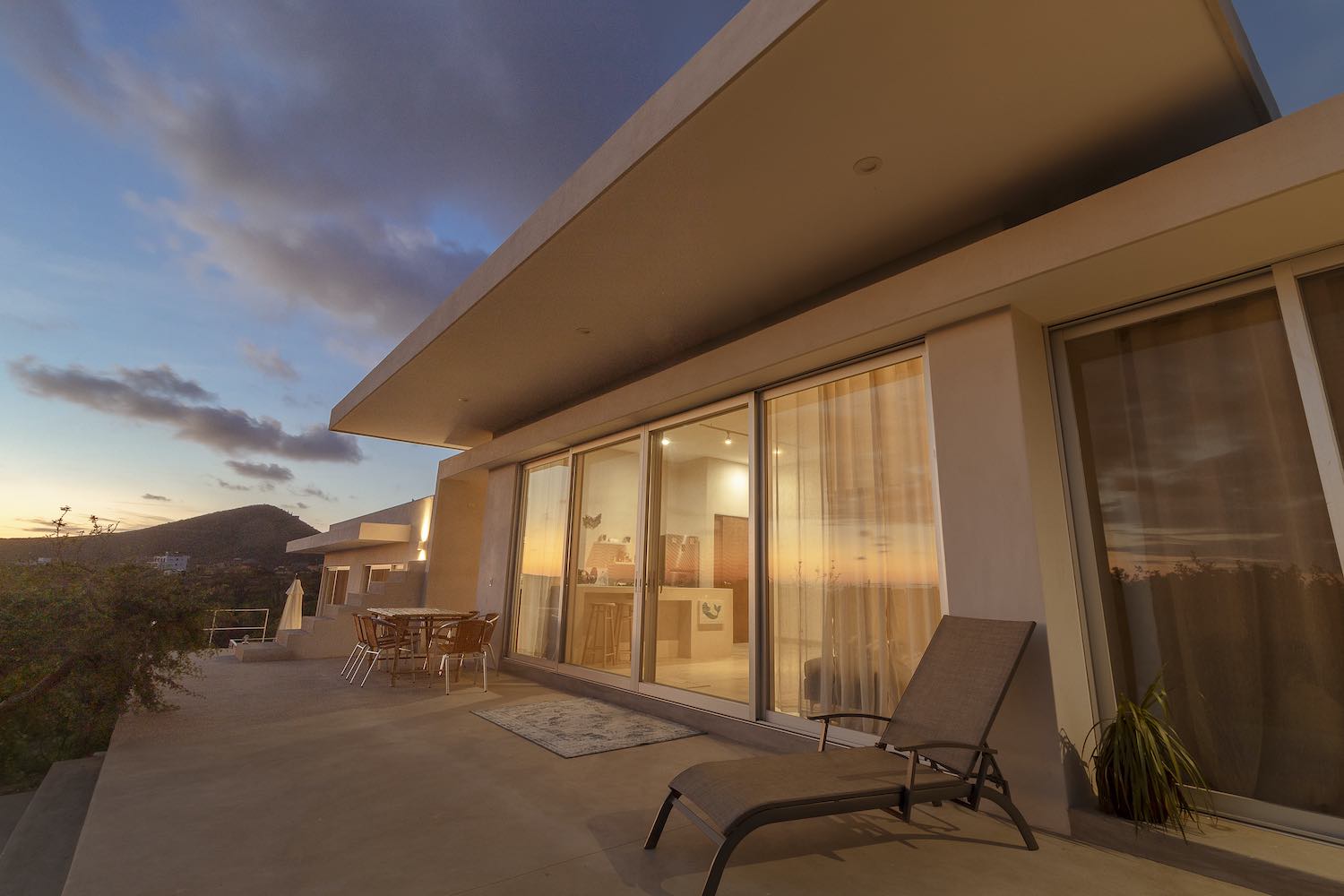 image © Miguel Angel Calanchini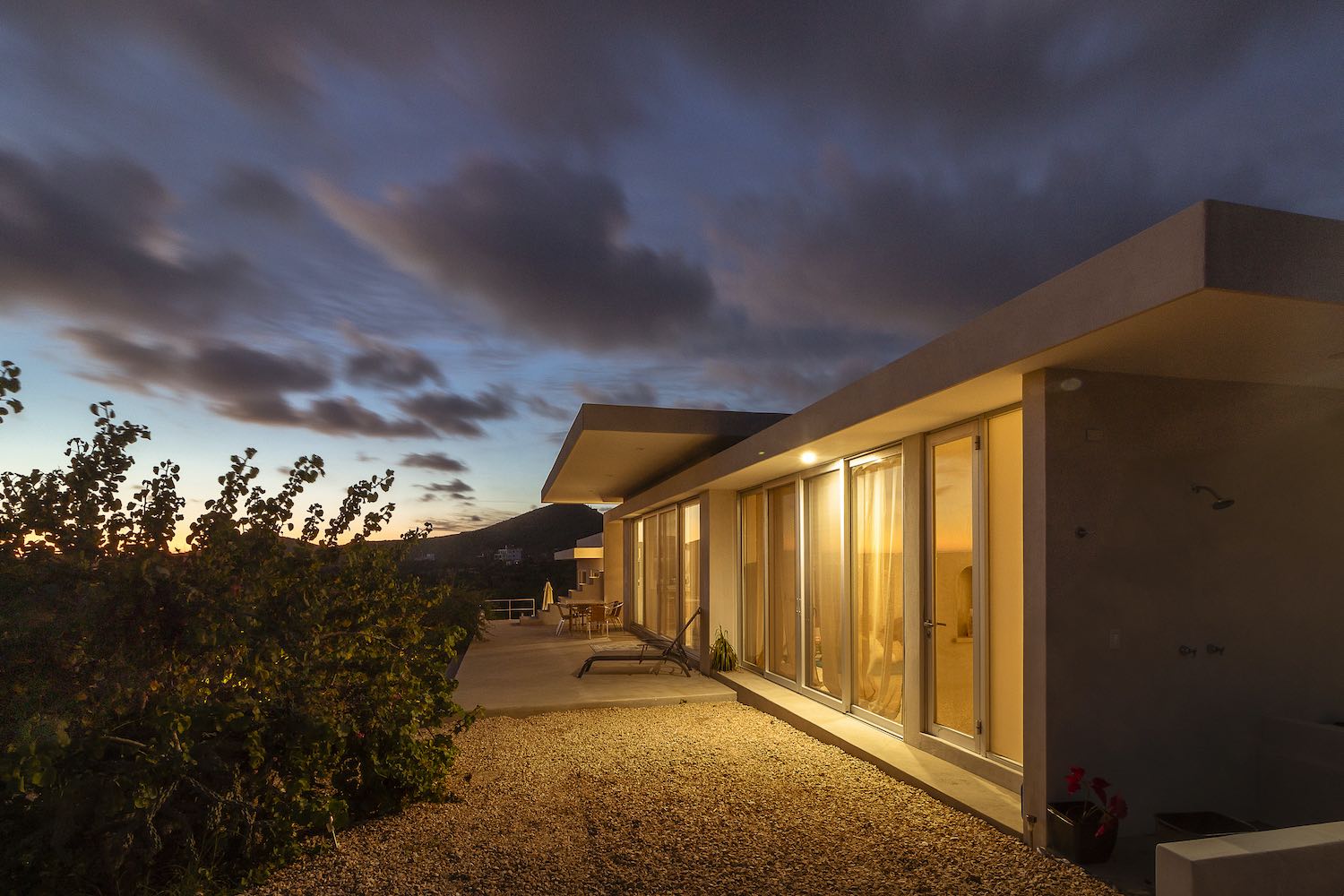 image © Miguel Angel Calanchini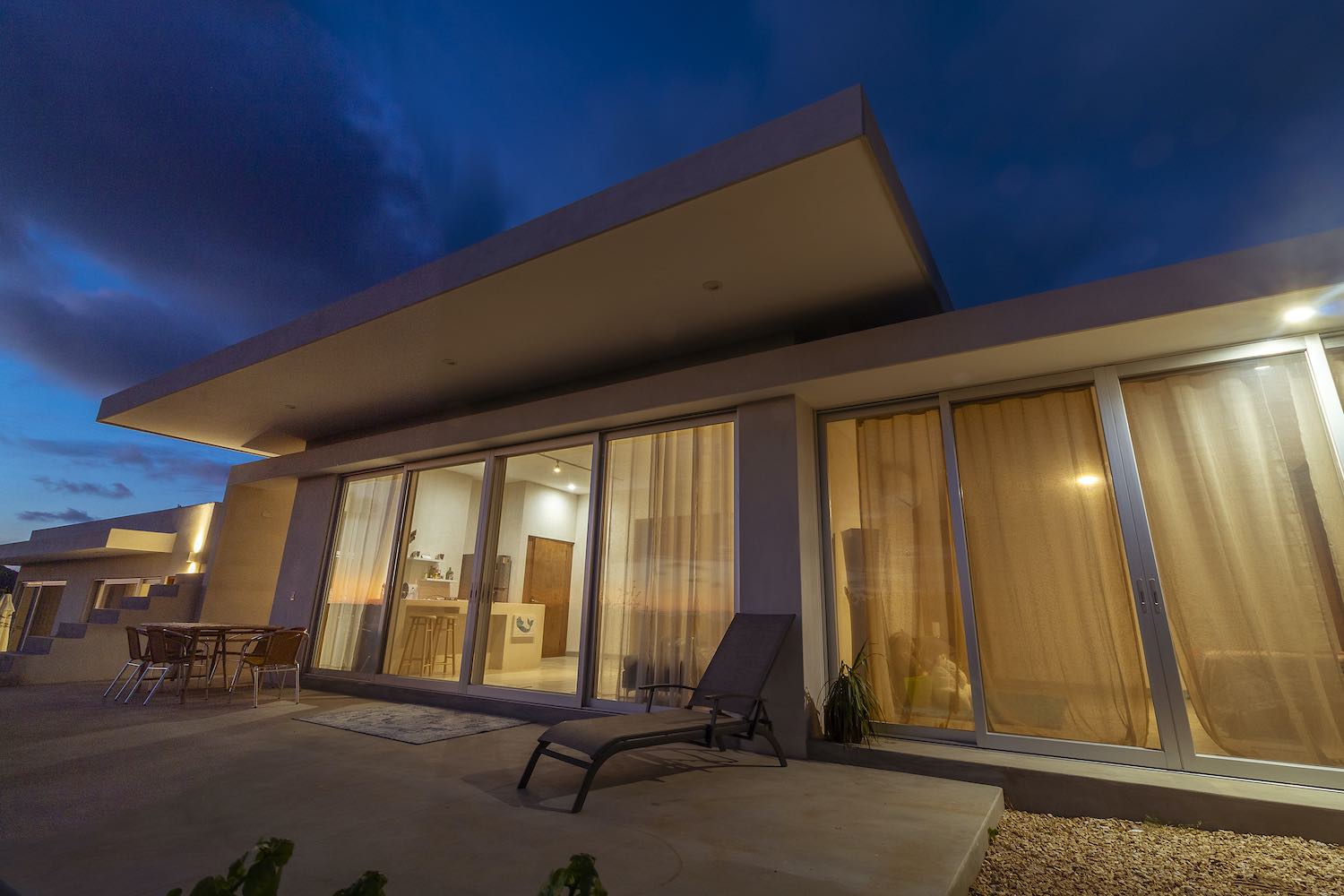 image © Miguel Angel Calanchini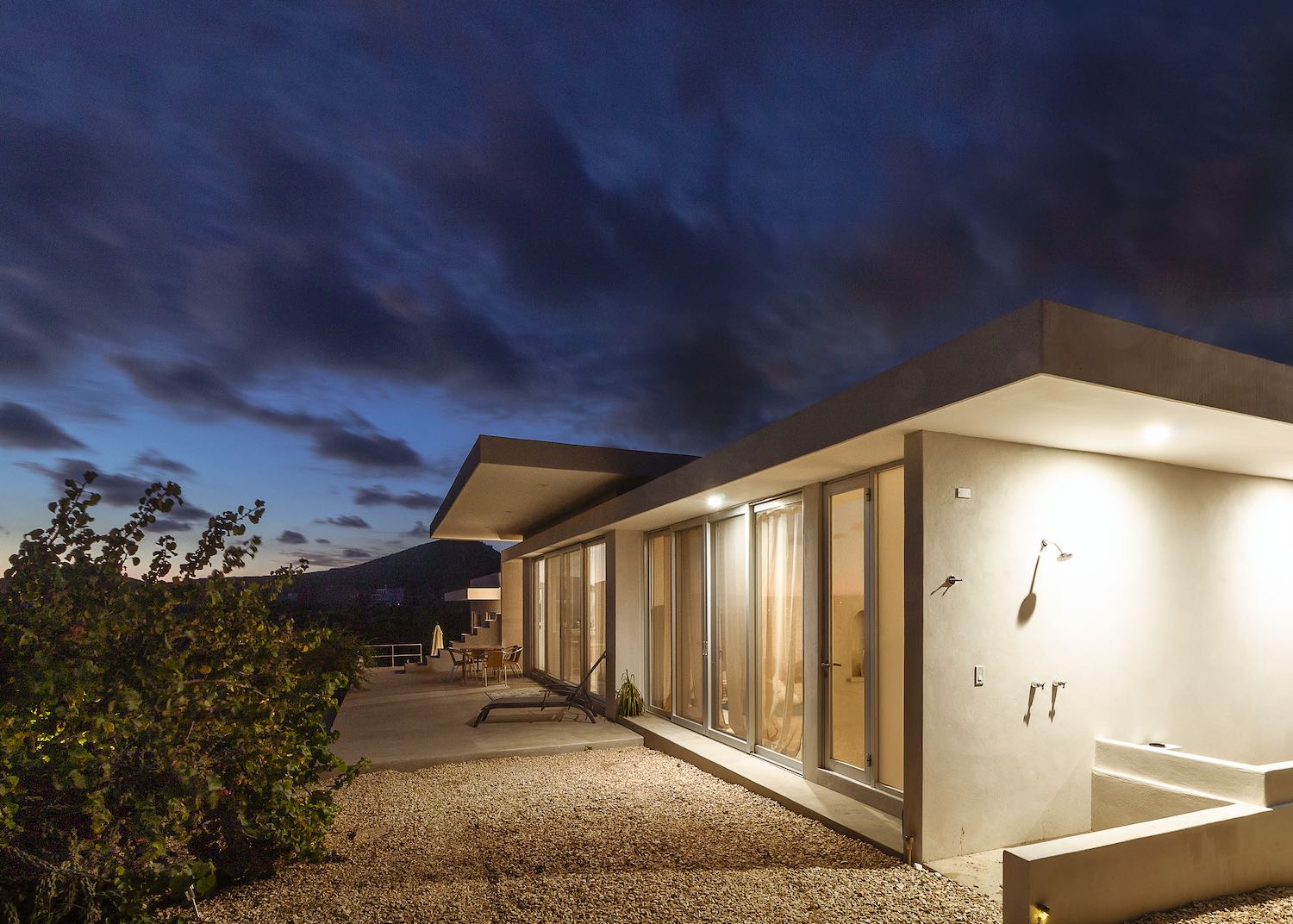 image © Miguel Angel Calanchini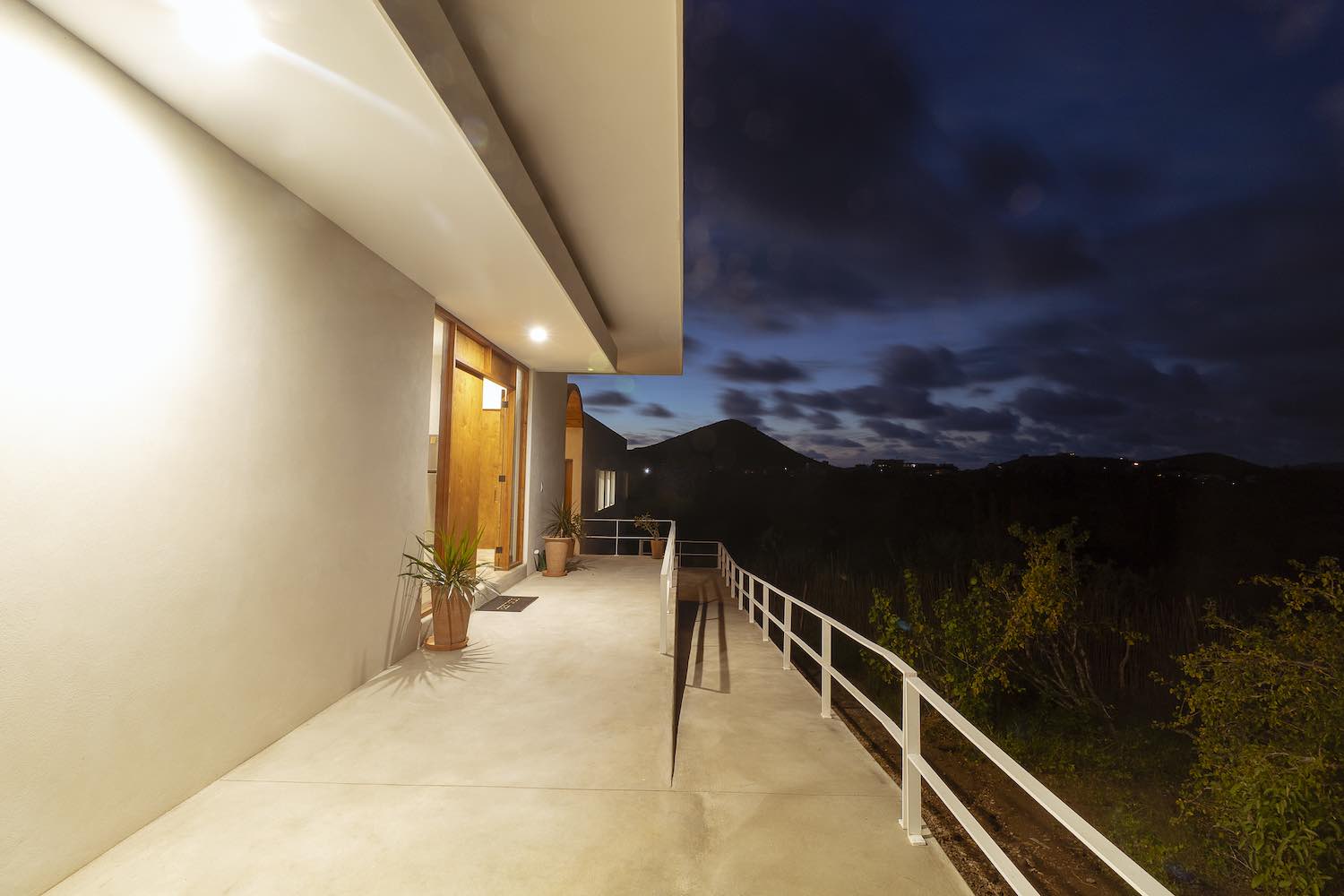 image © Miguel Angel Calanchini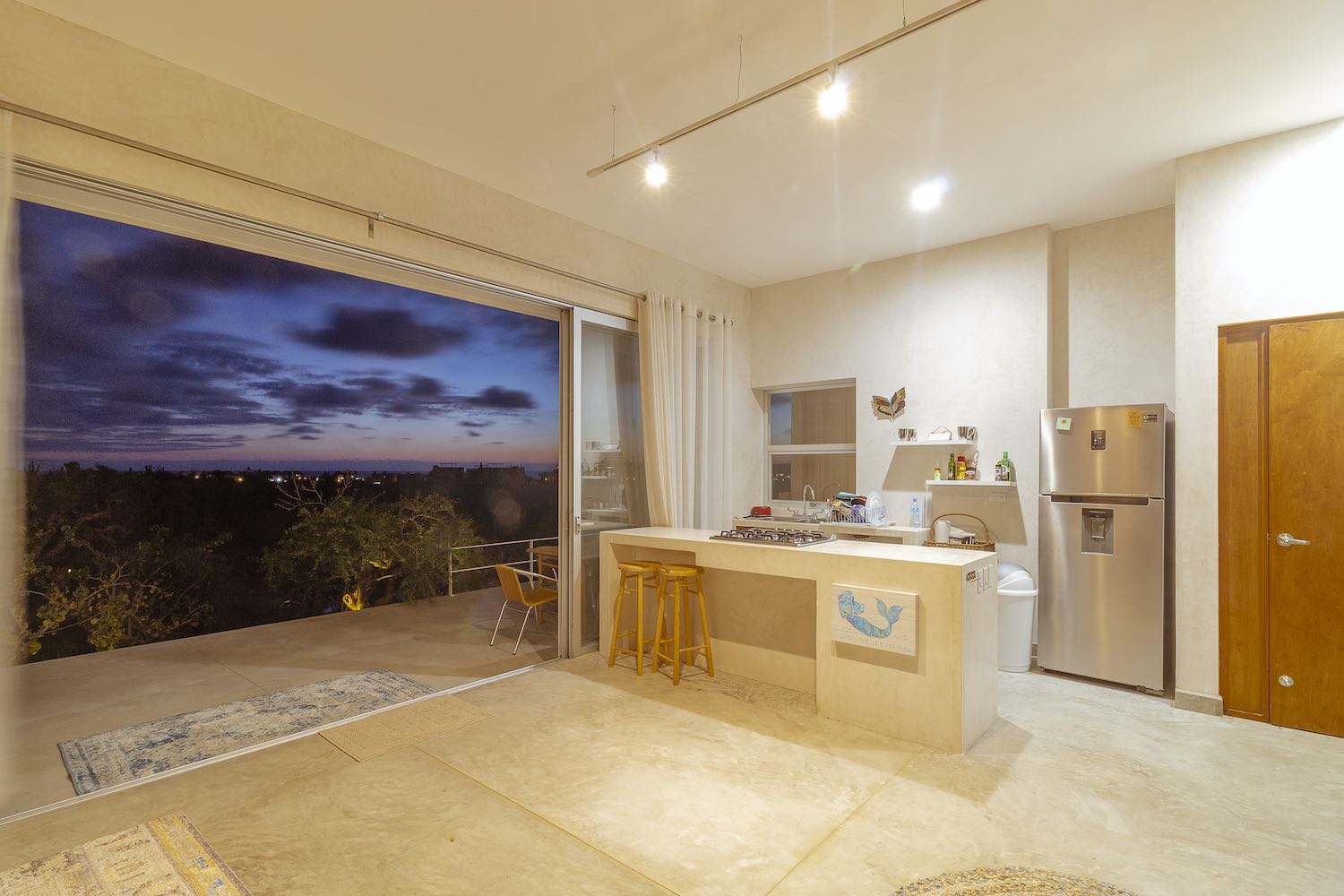 image © Miguel Angel Calanchini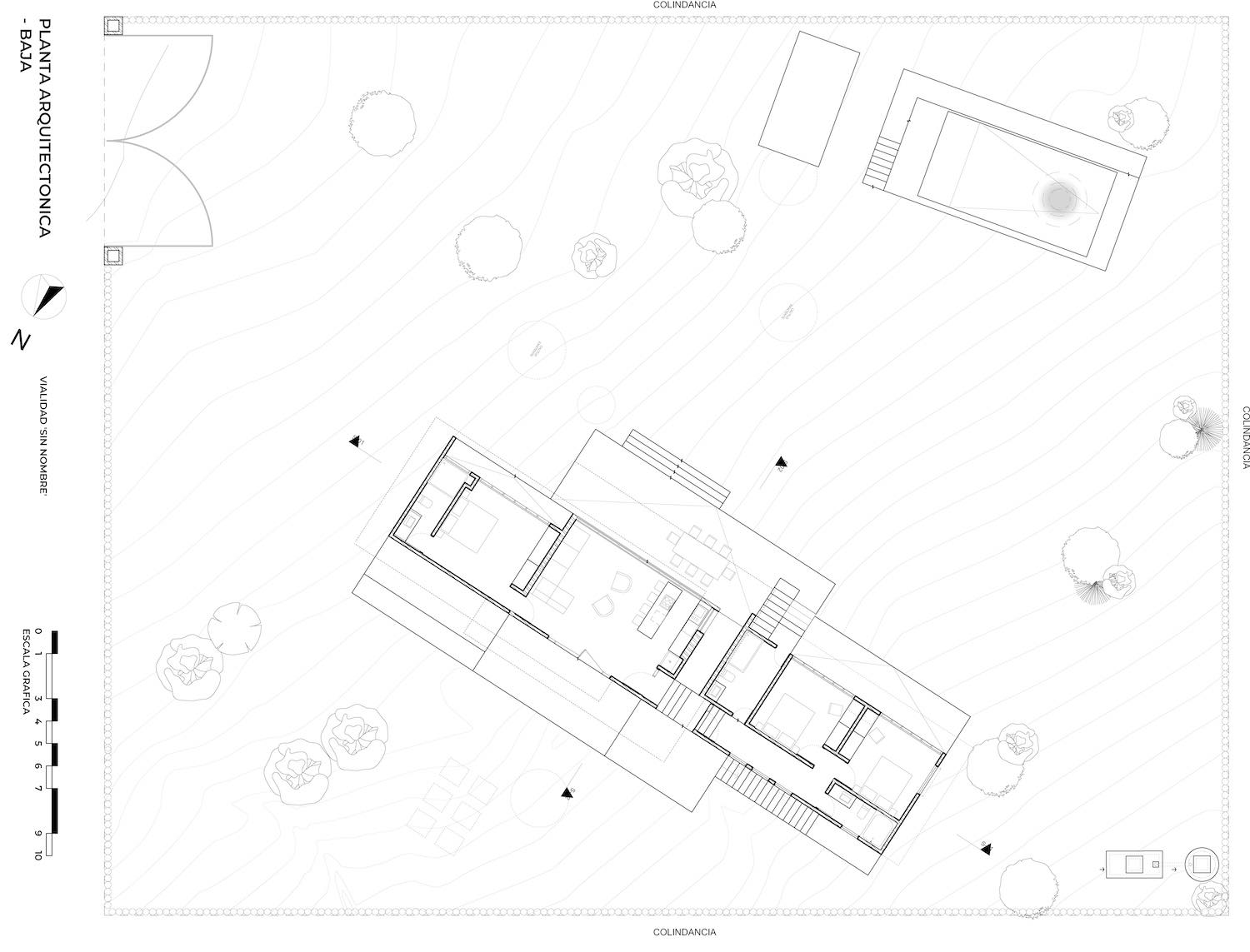 Ground Floor Plan

Section

Section

Front Elevation

Backside Elevation
Connect with the Red Arquitectos
---