Gonzalo Cabanillas Arquitectura: The dwelling is lies in a longitudinally shaped land, with a pronounced slope and situated in La Calera. The client's interest was to preserve the view over Sierras Chicas, to protect himself from the west and to have a one-story house, which led to the placement of two separate bedrooms, each of them with its own independent entrance.
The project was developed in the longitudinal direction of the land. The entrance of the dwelling is through a stairway which leads to a distribution bridge that connects to a wide veranda. From this veranda, you can access, on the one hand, the social area of the dwelling (living room, dining room, kitchen, laundry room and toilet) and on the other hand, the two bedrooms that are located at each end of the veranda; each of which has an en suite bathroom with a dressing room. The swimming pool is in front of the veranda, and it is accessed through the already mentioned entrance bridge.
Both in stairs and in beams and walls, exposed concrete predominates. Large windows allow the views of Sierras Chicas to become part of the heart of the house.
The dwelling can be completely opened to the recreational sector, thus establishing a connection between the inside of the house, the veranda, the pool with its deck and the entrance bridge.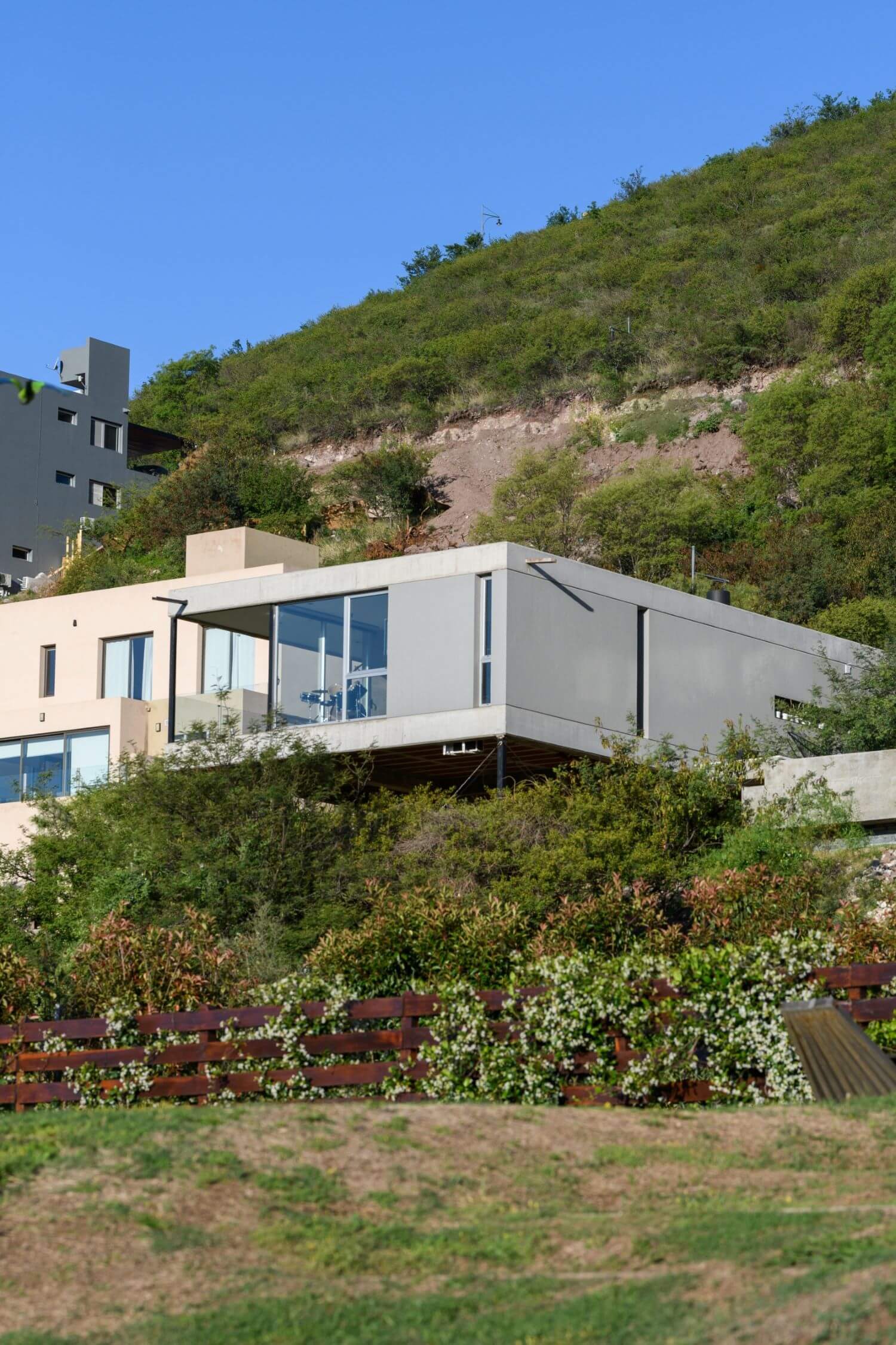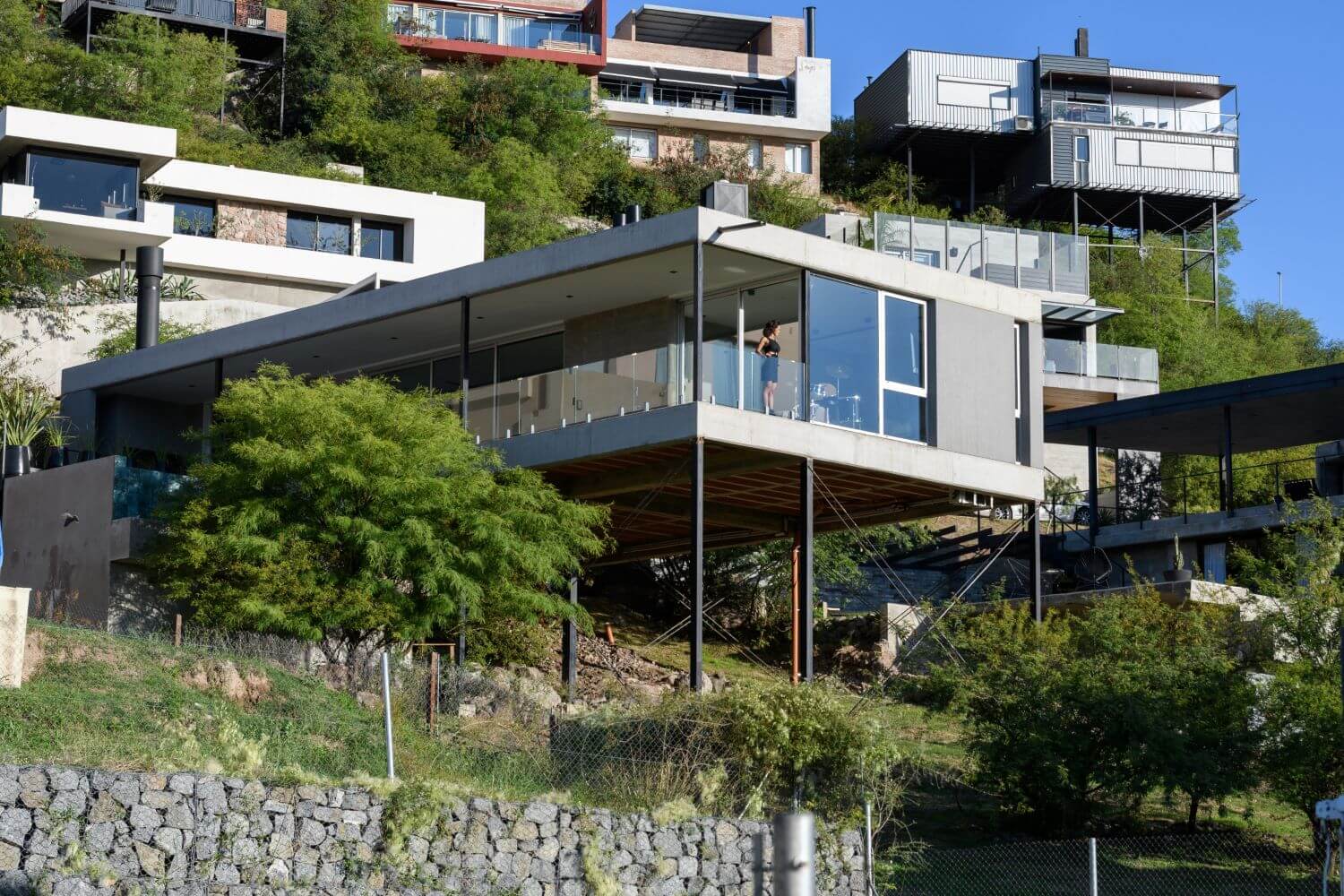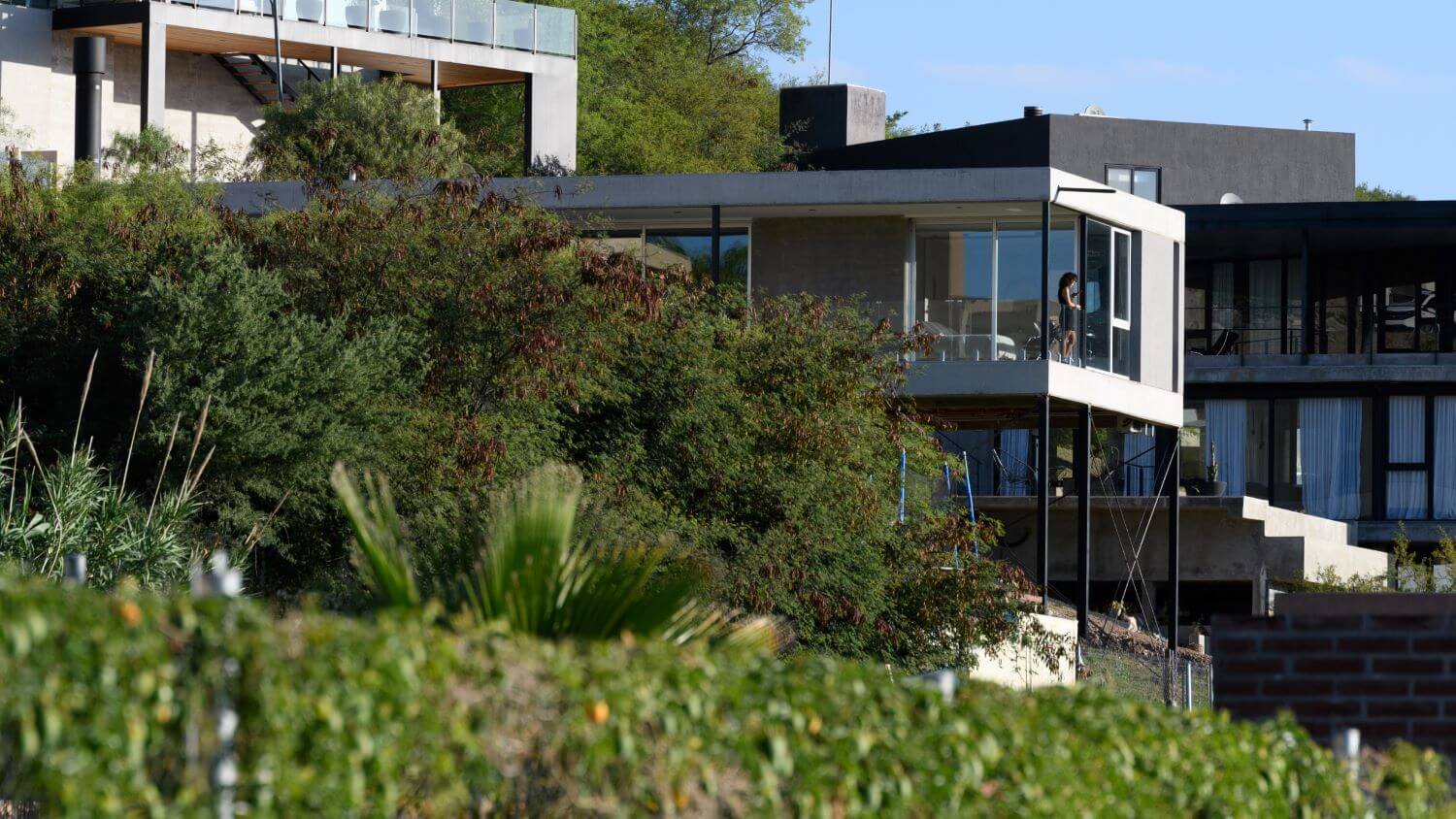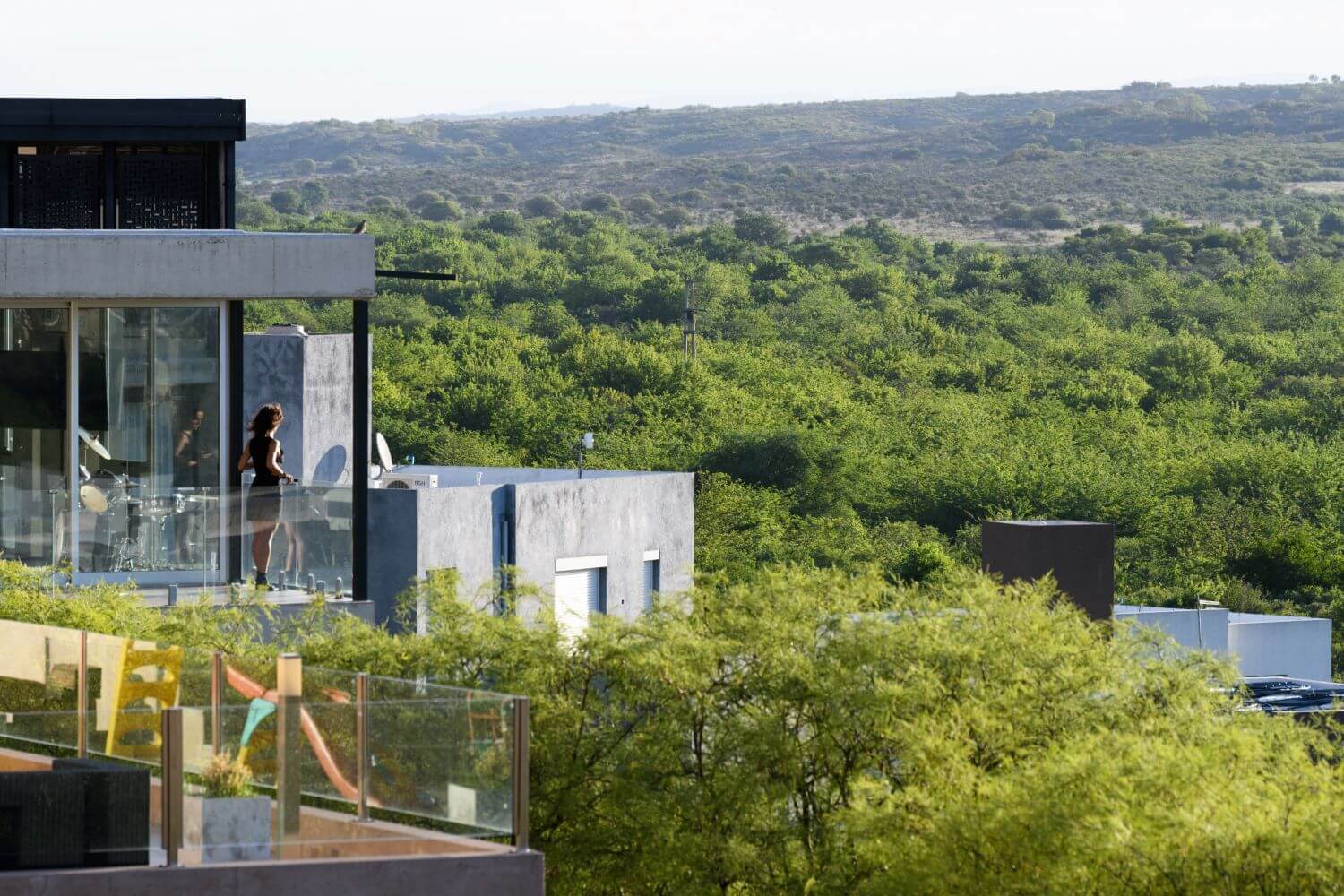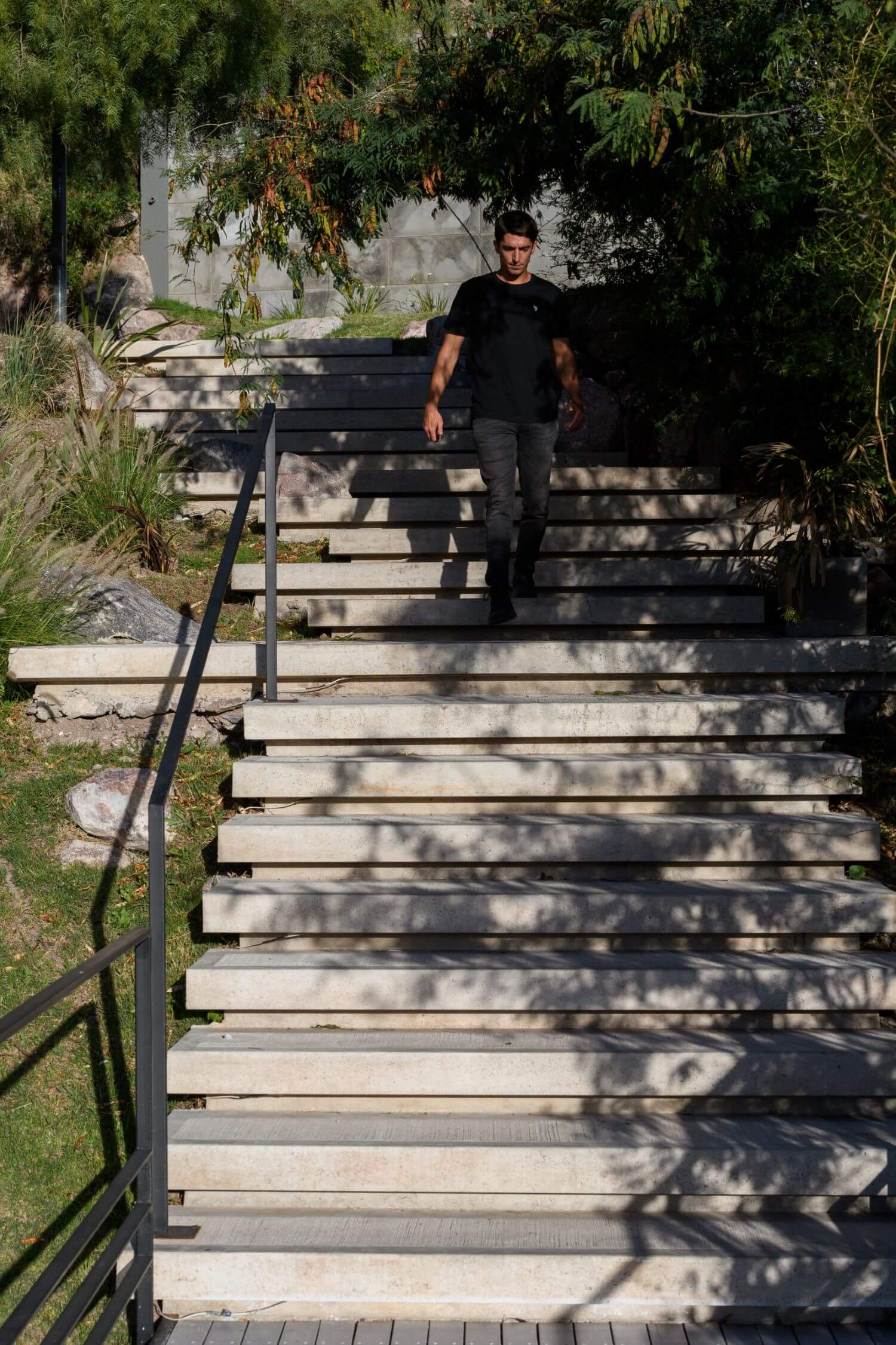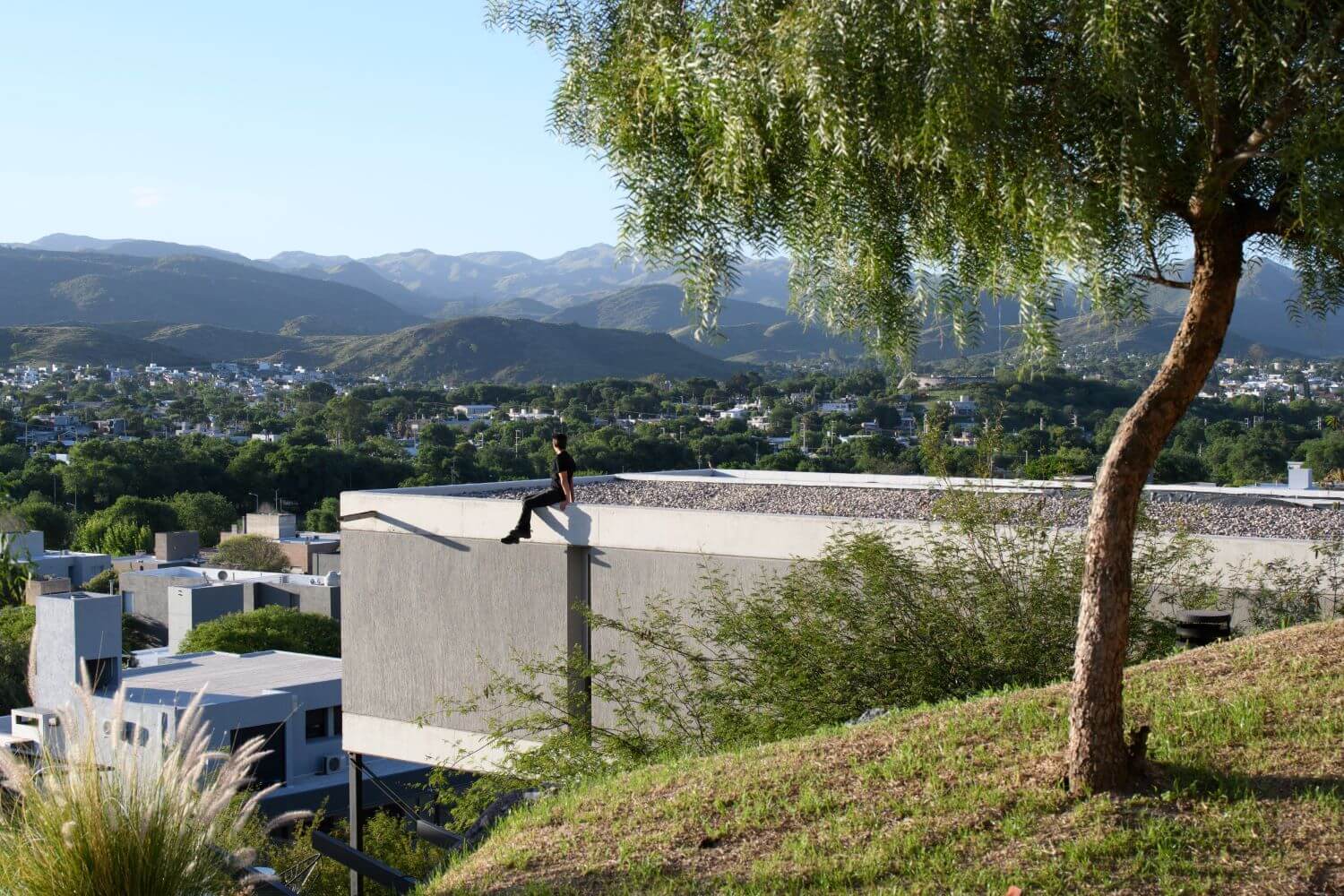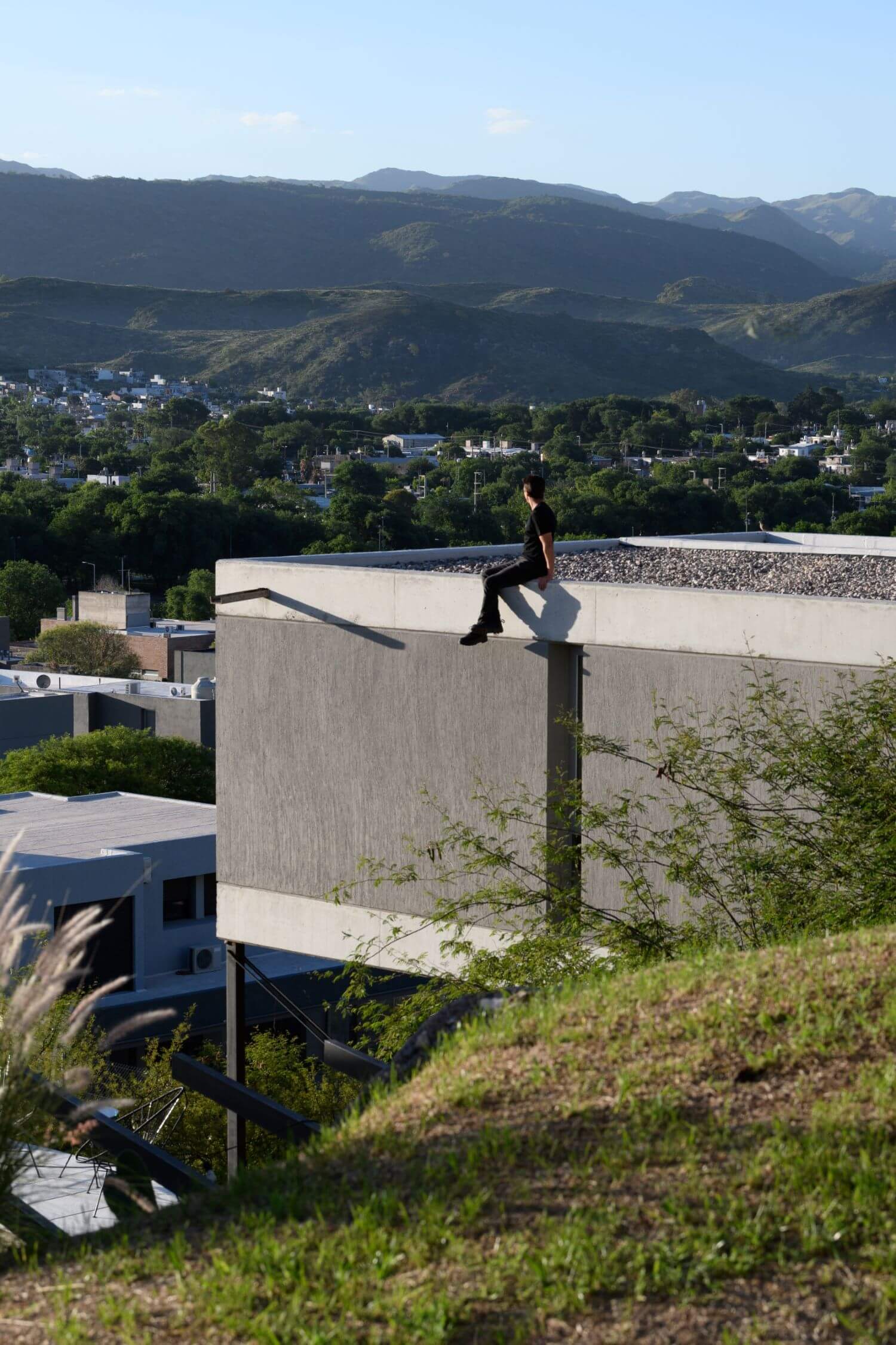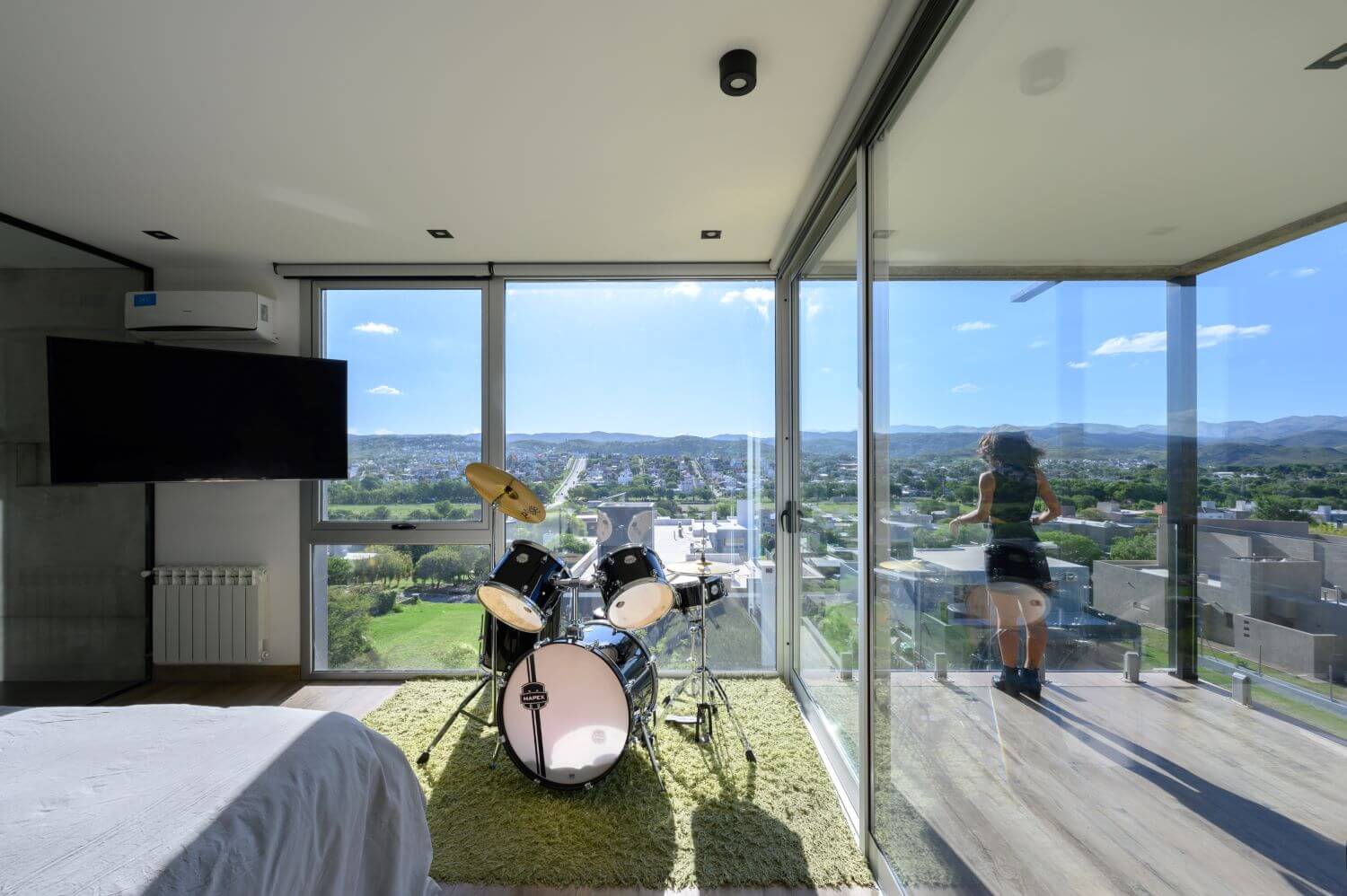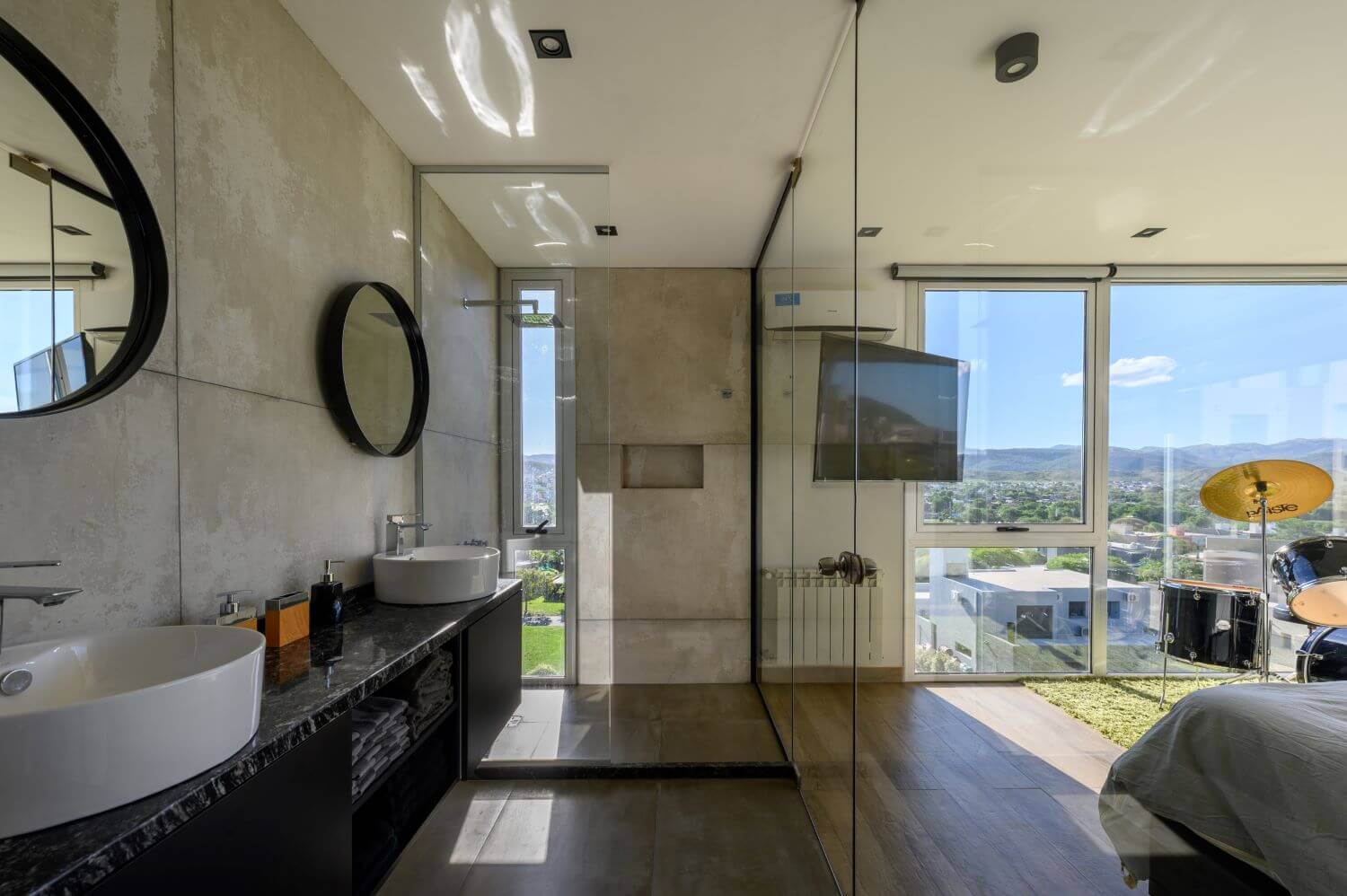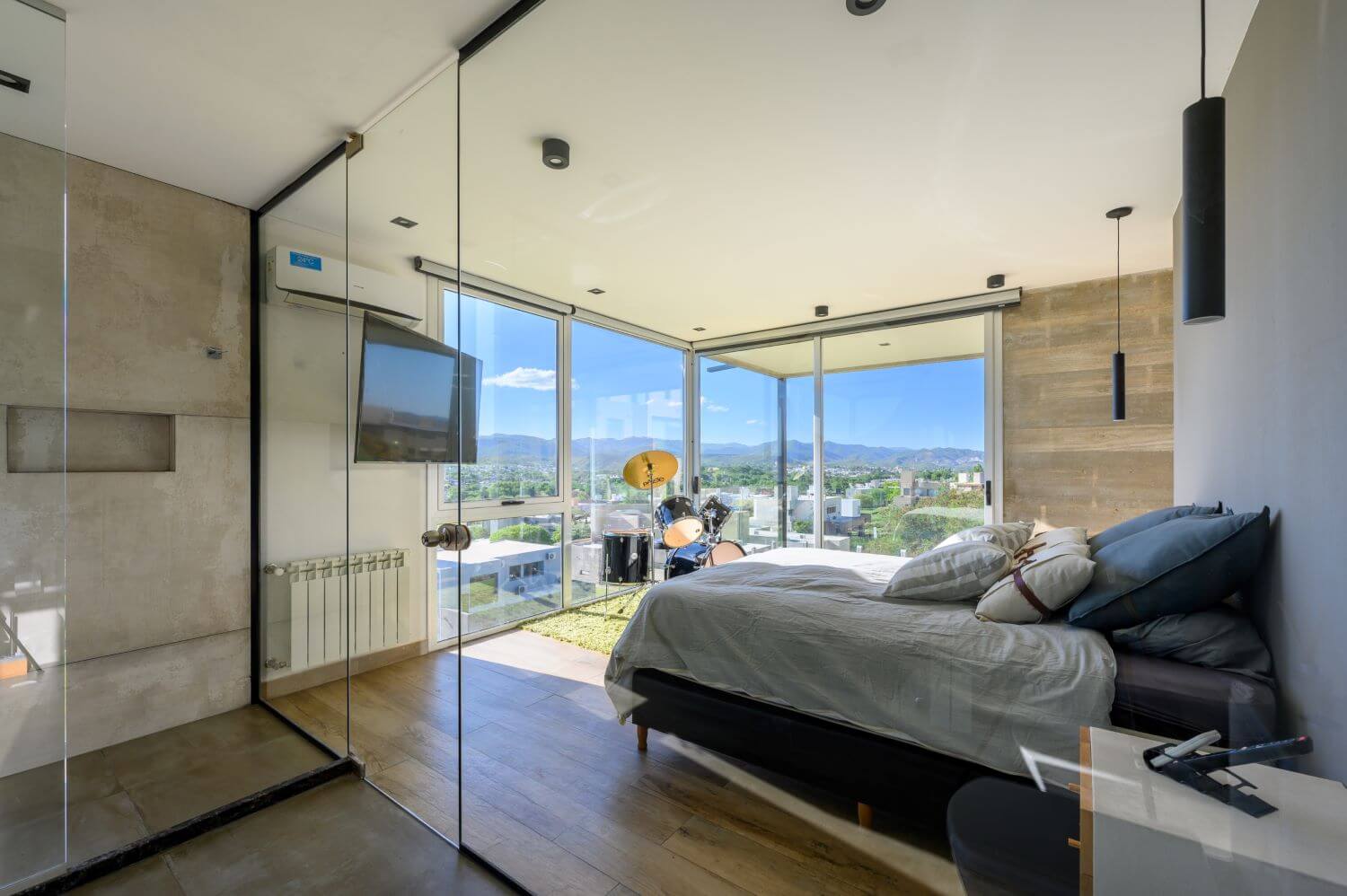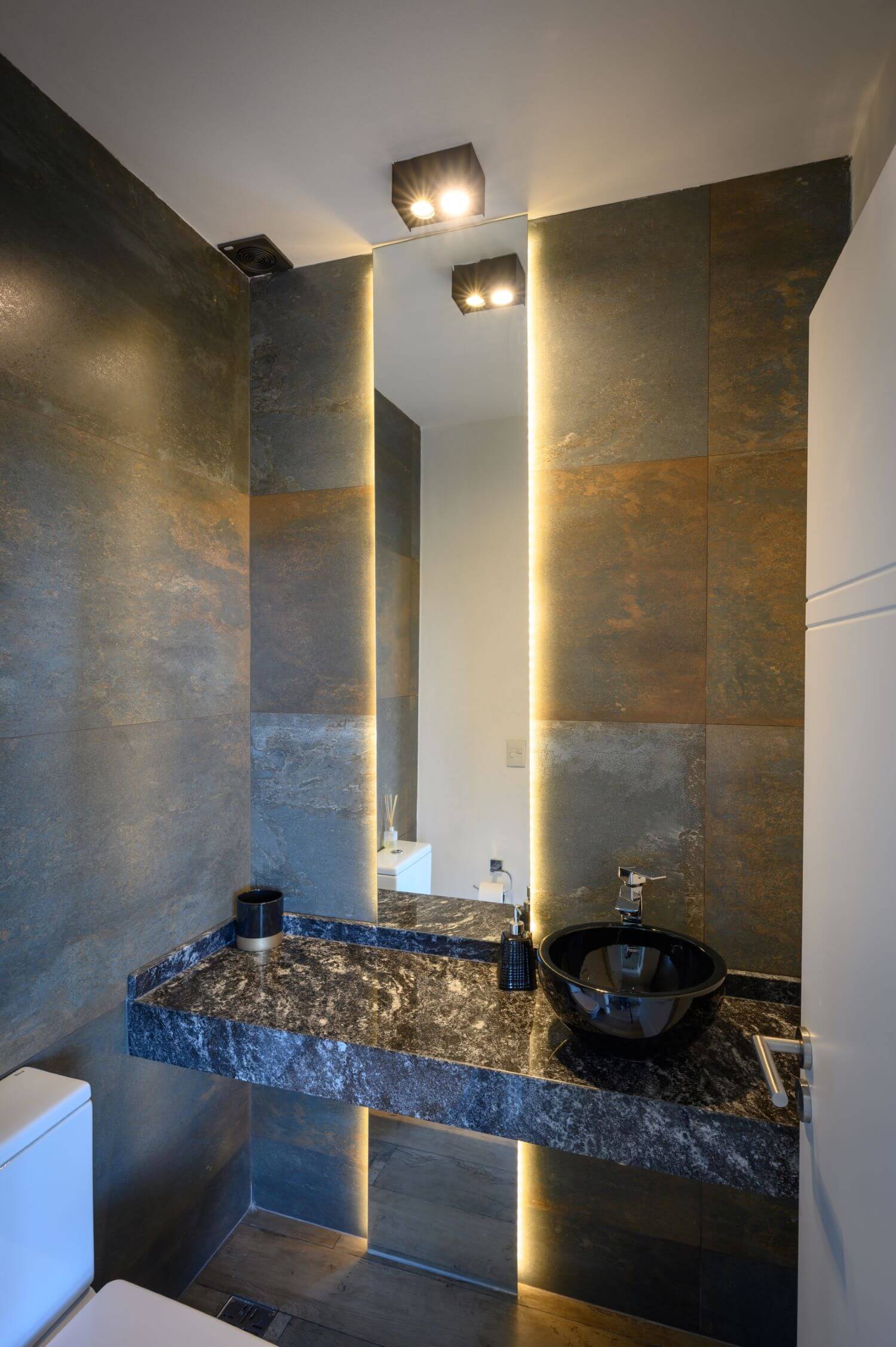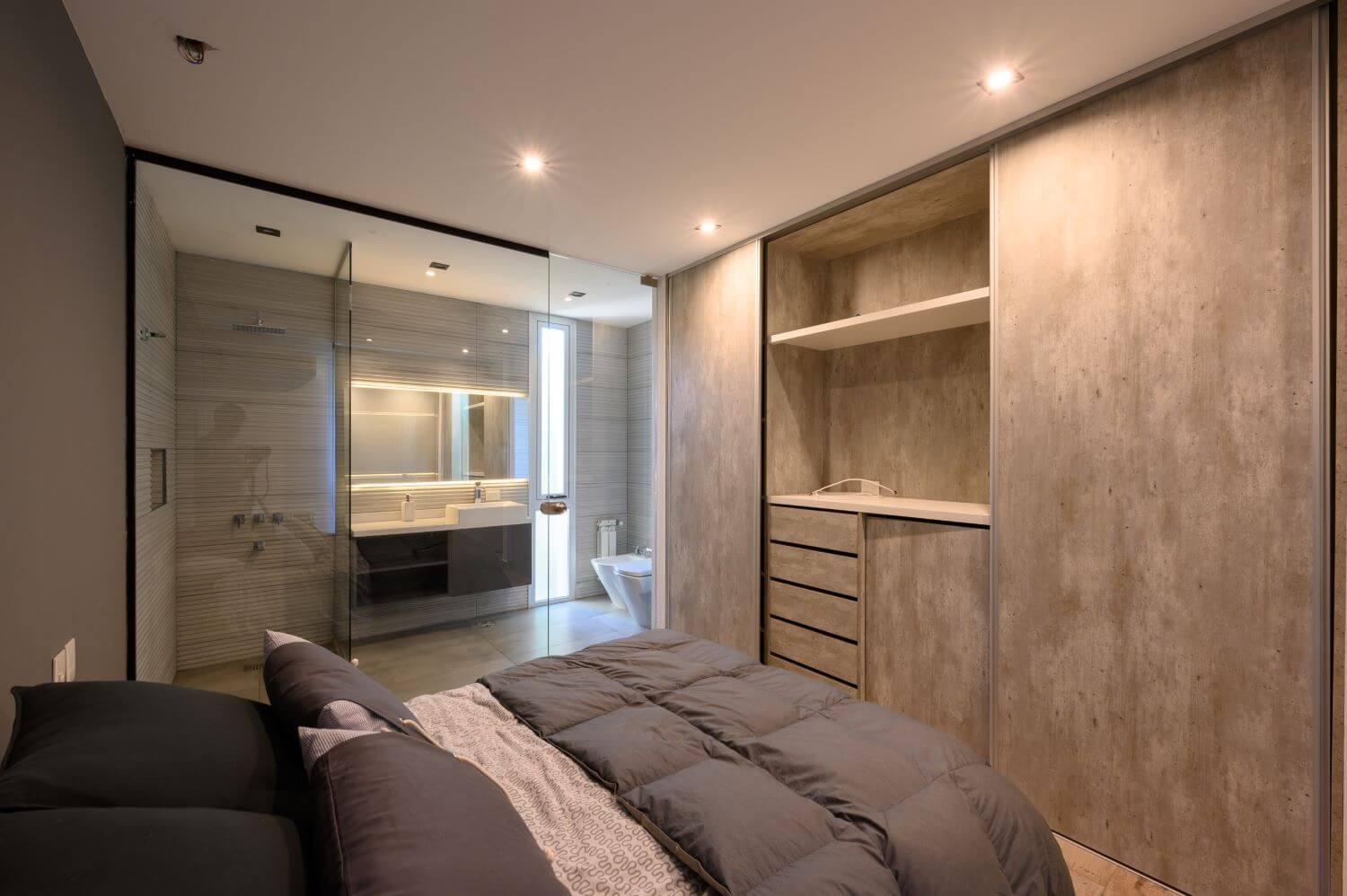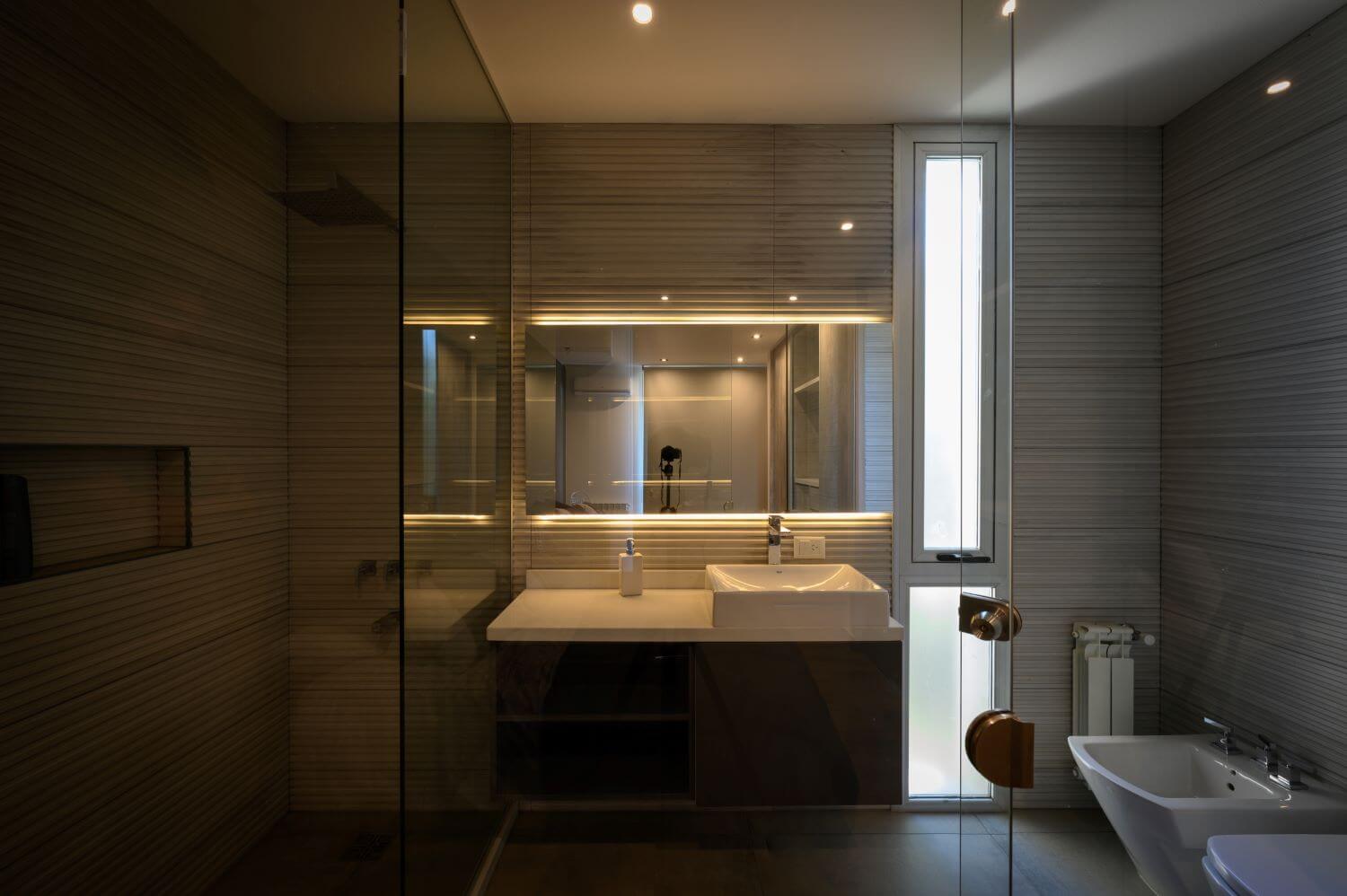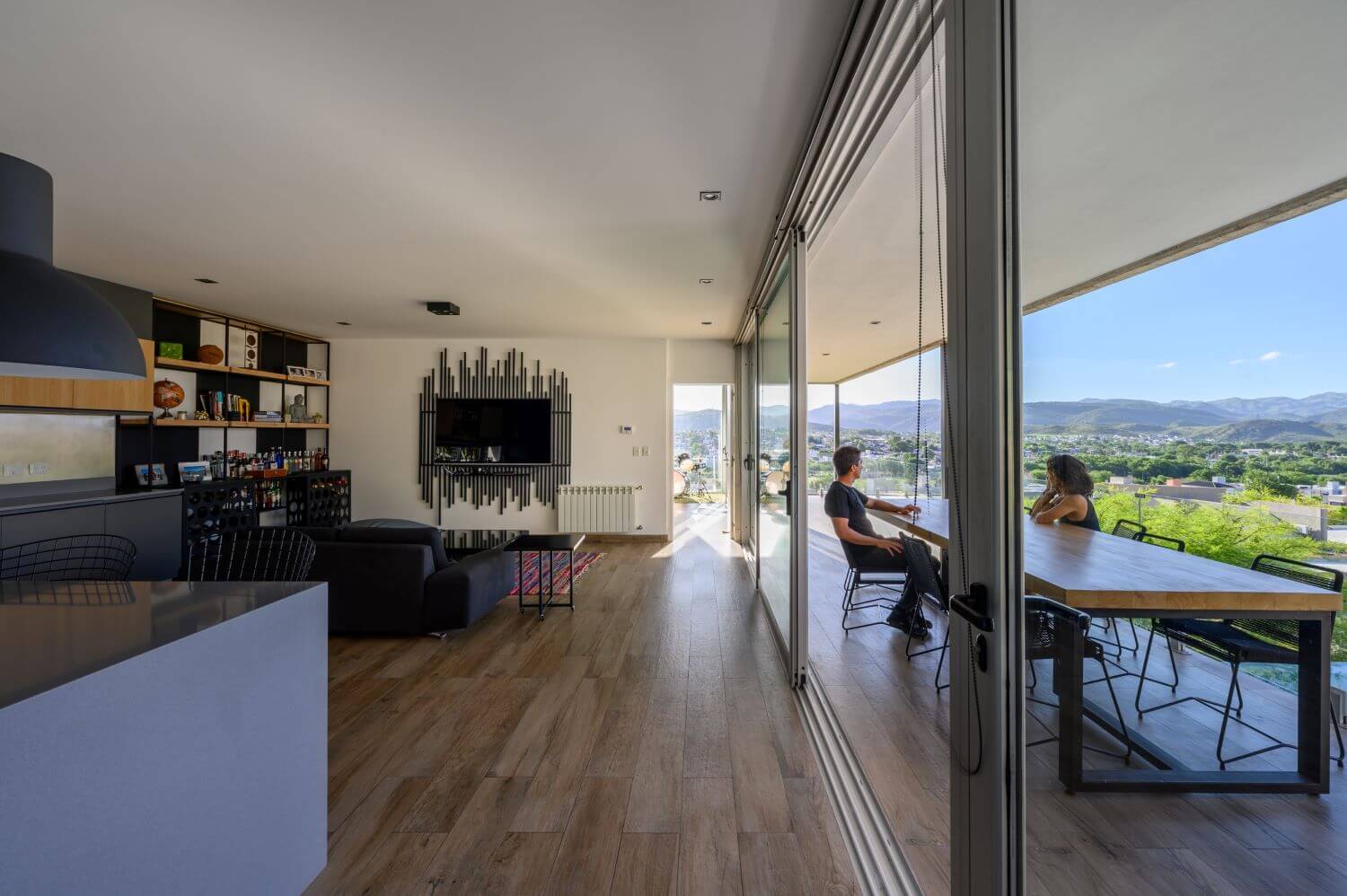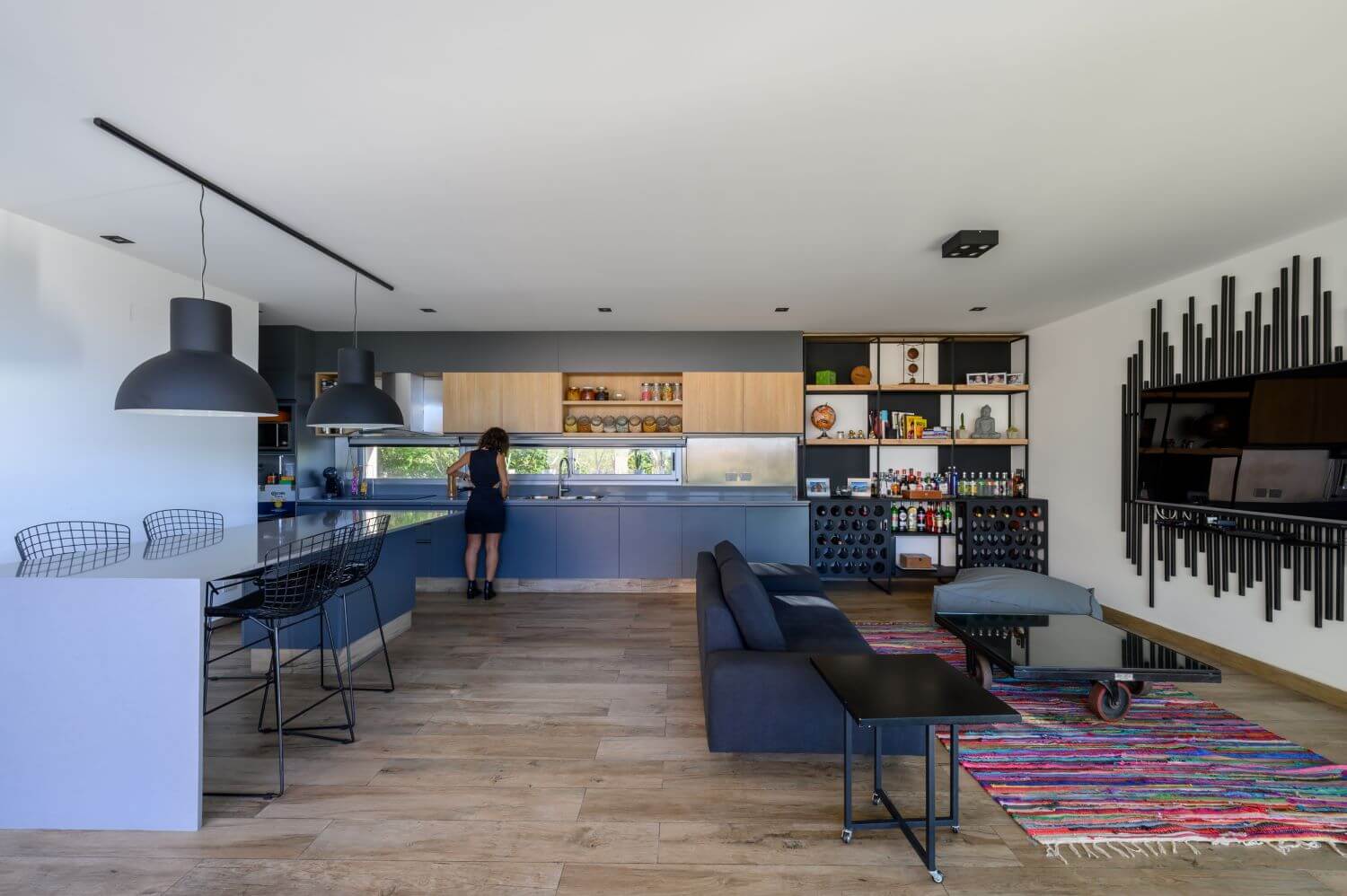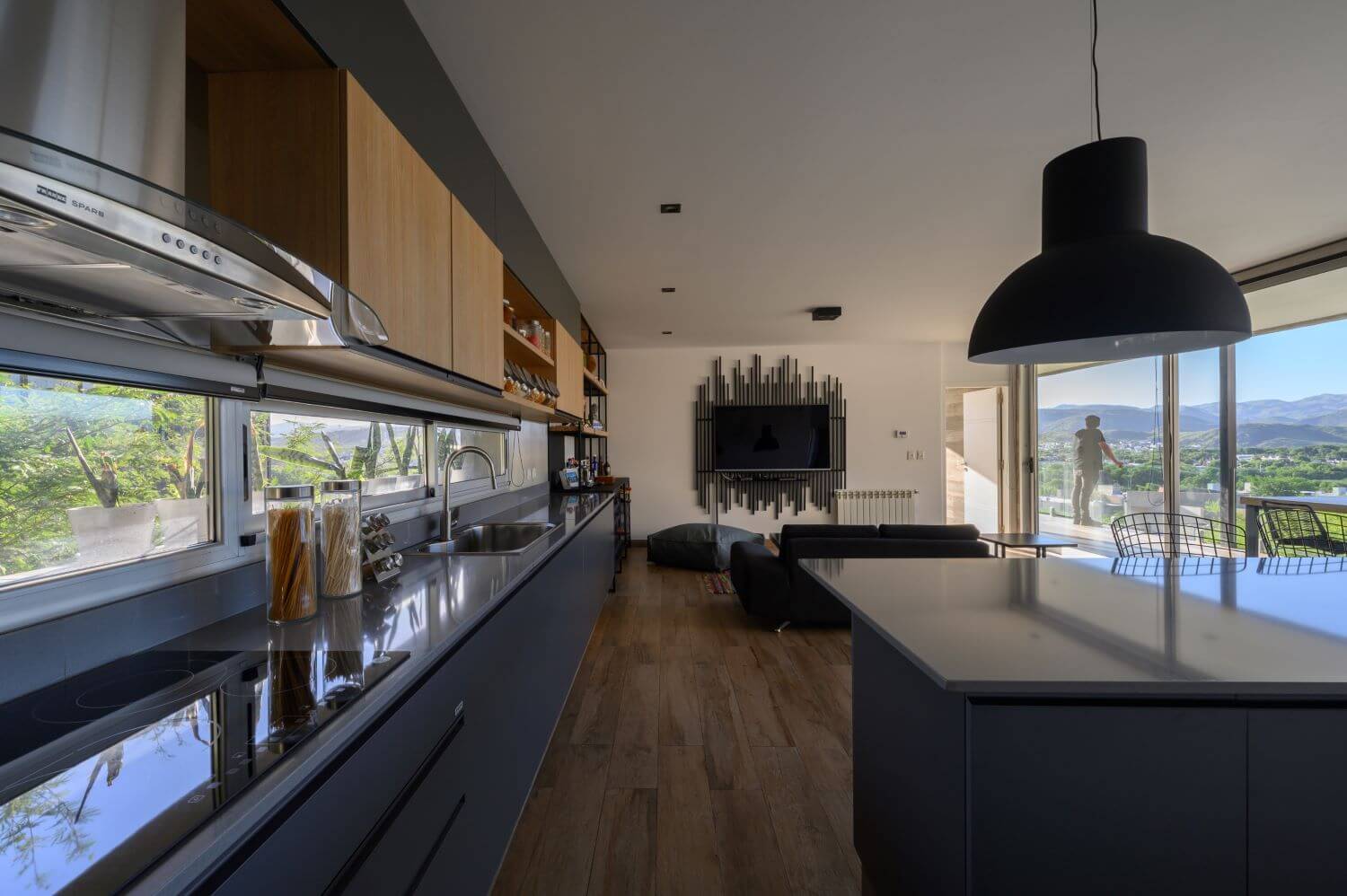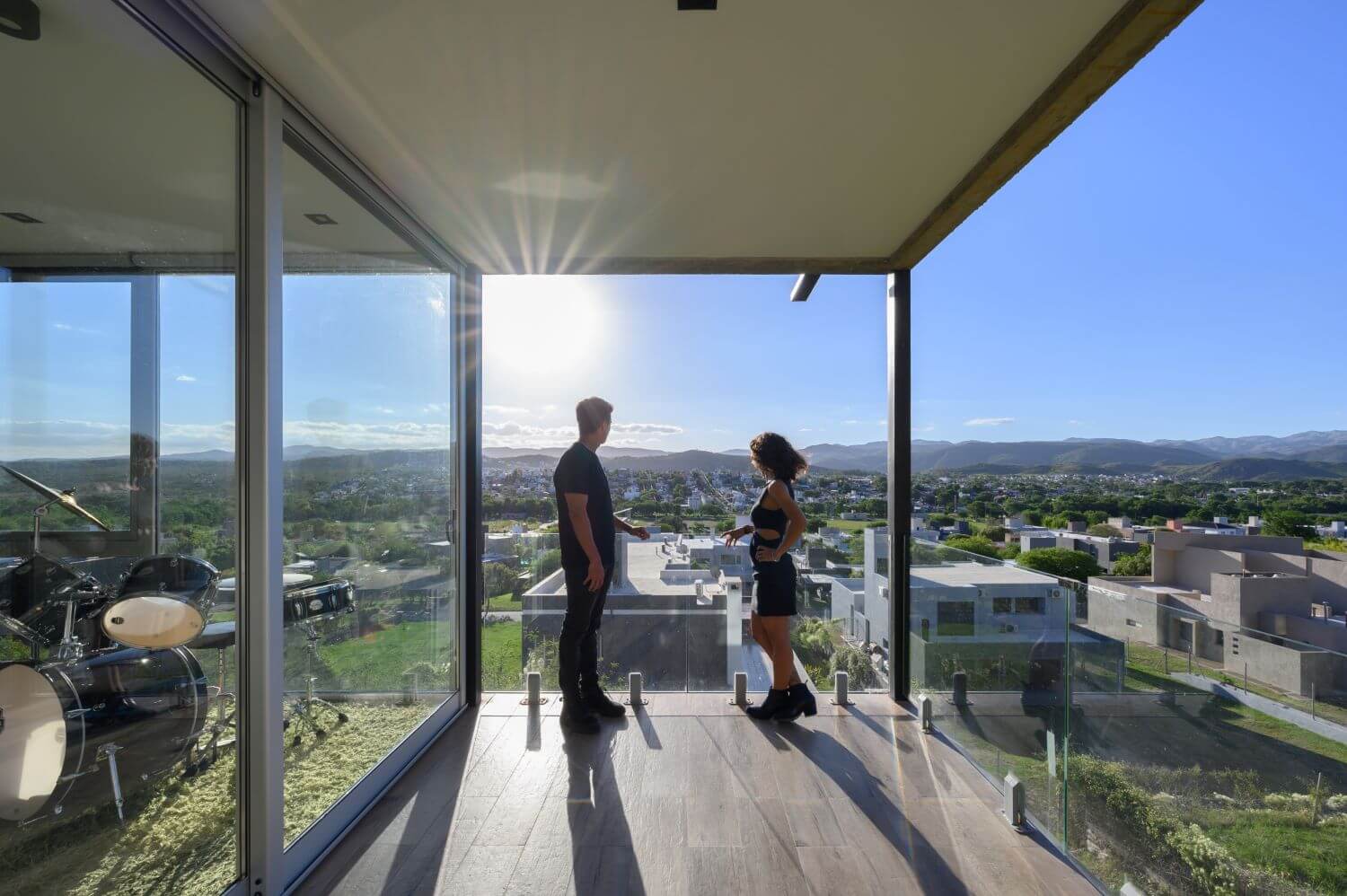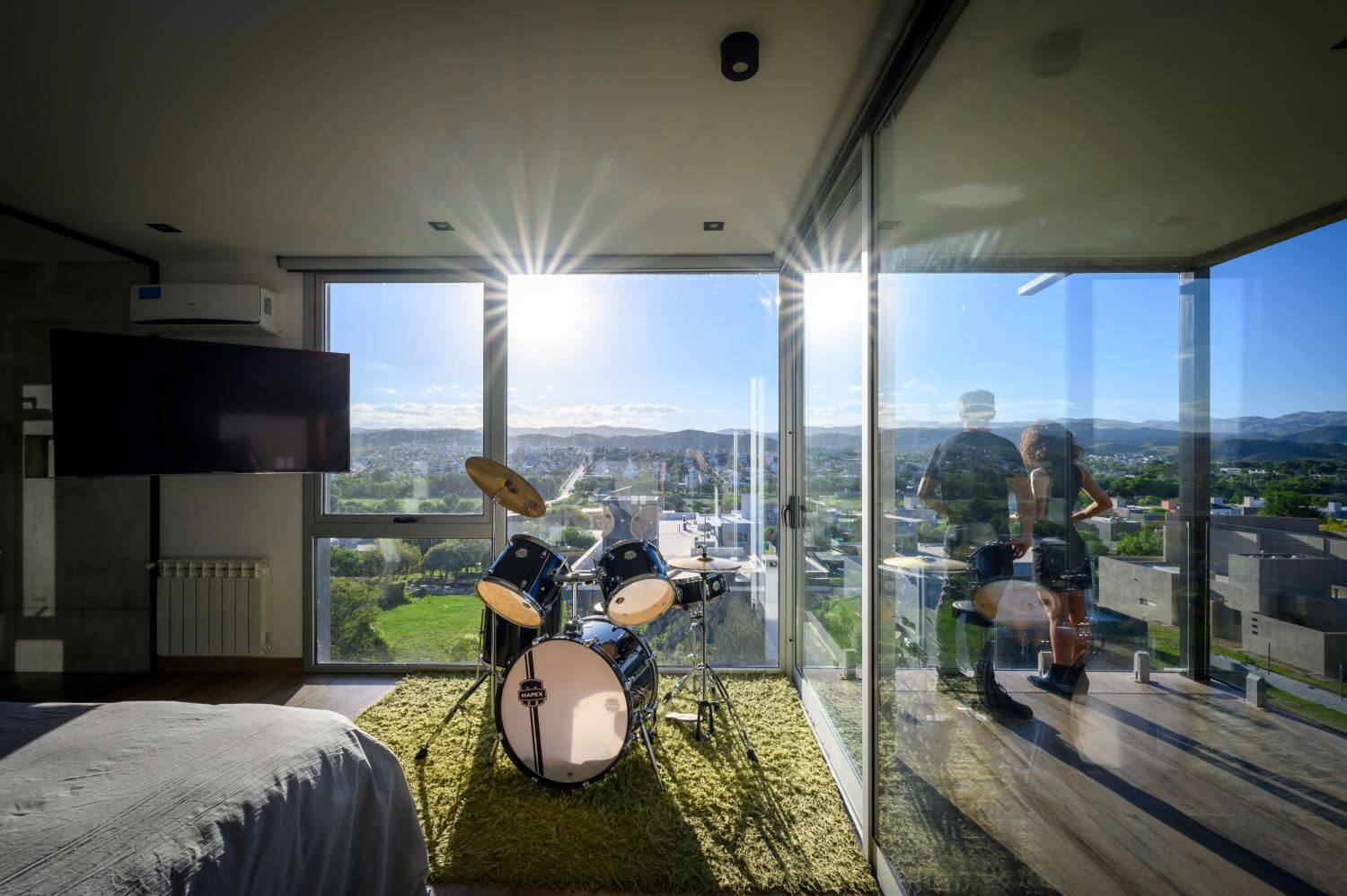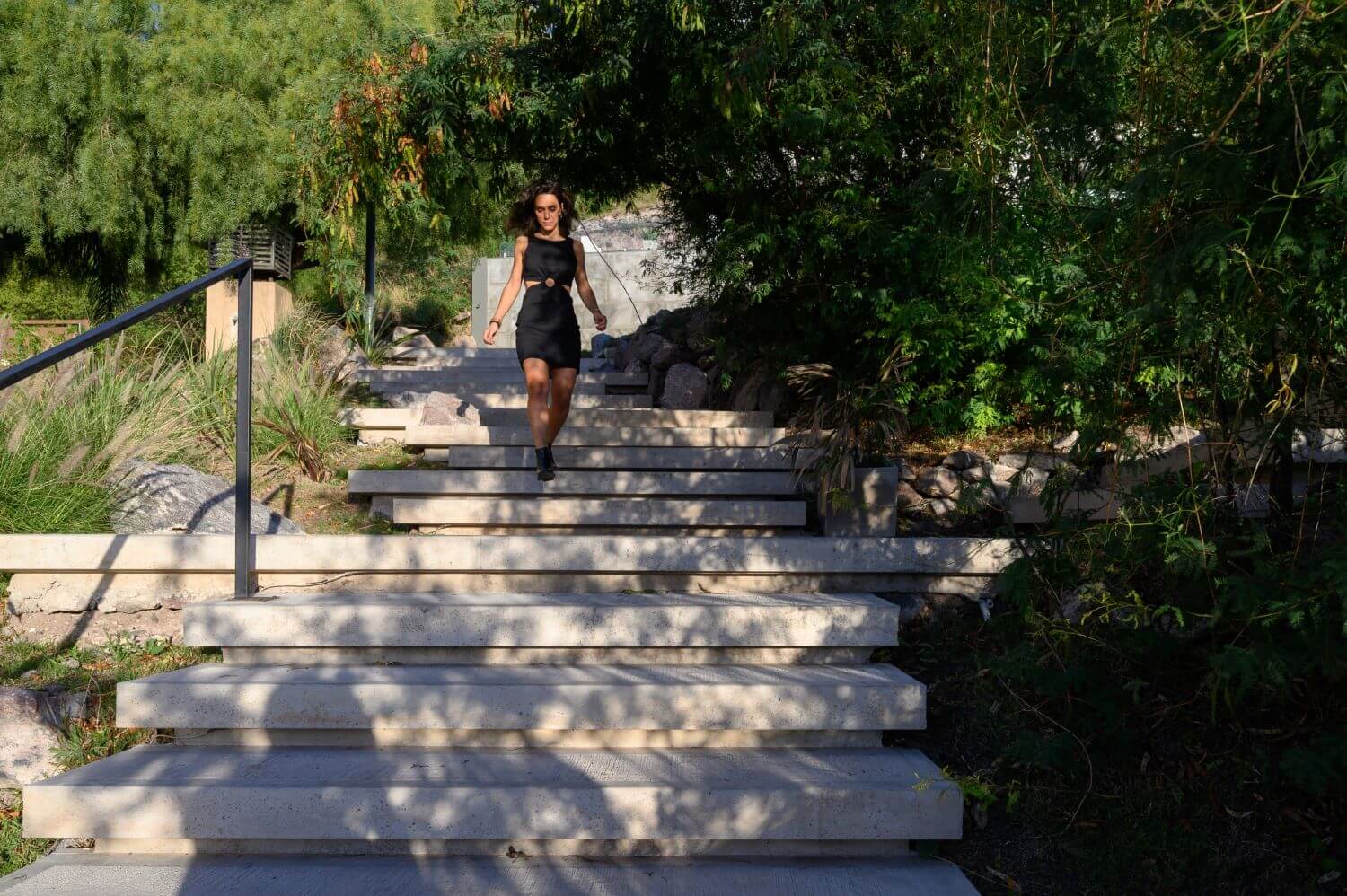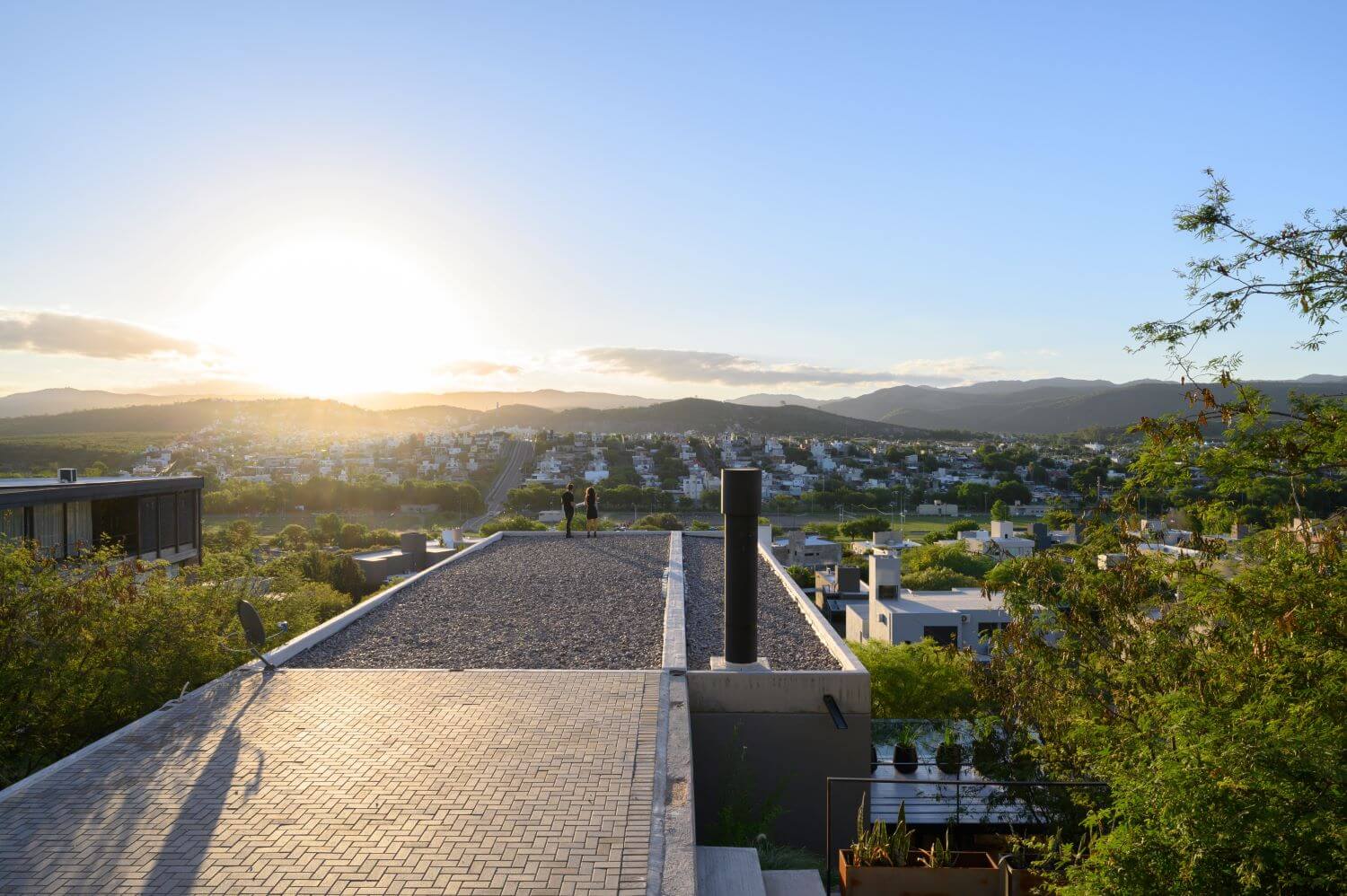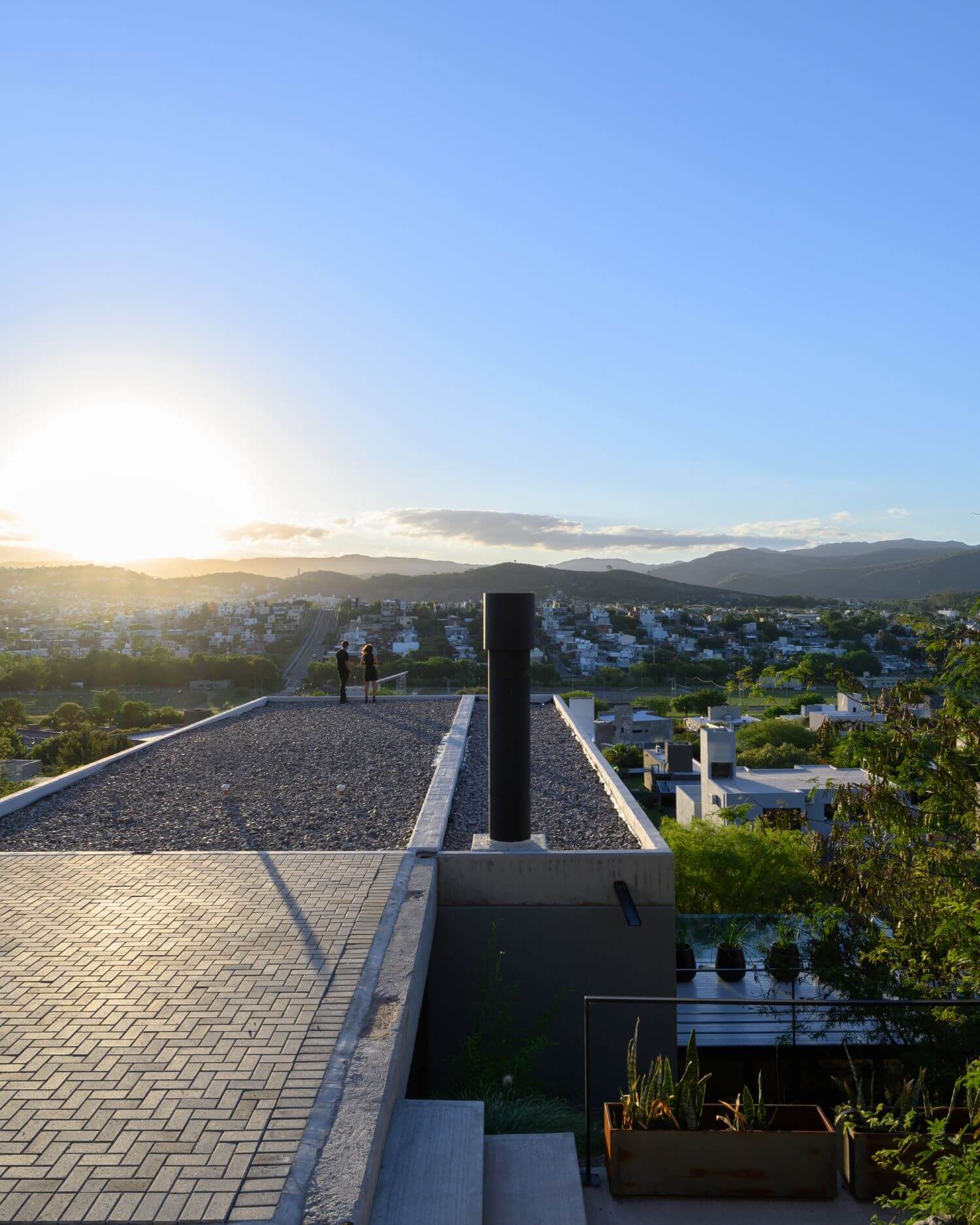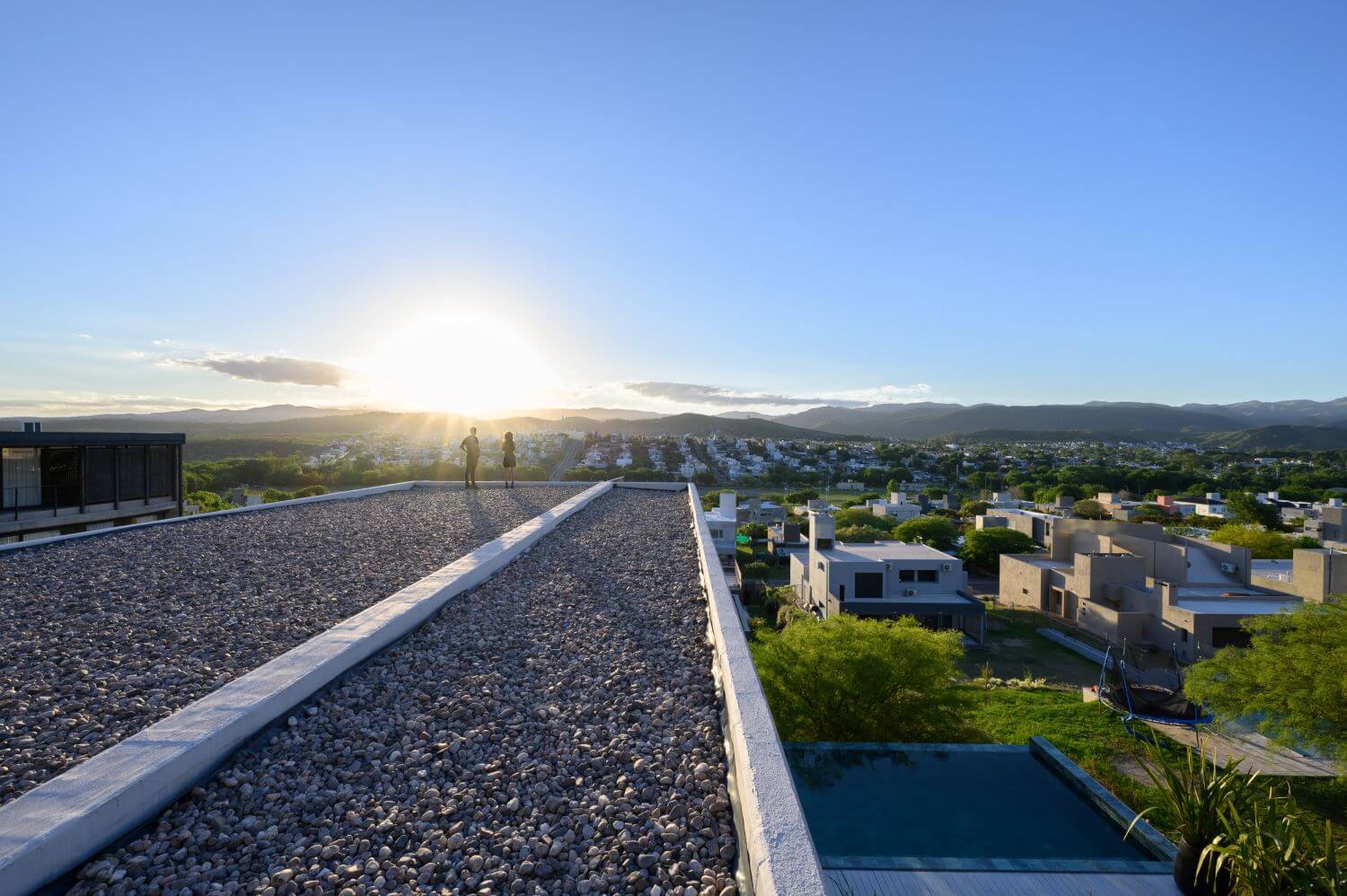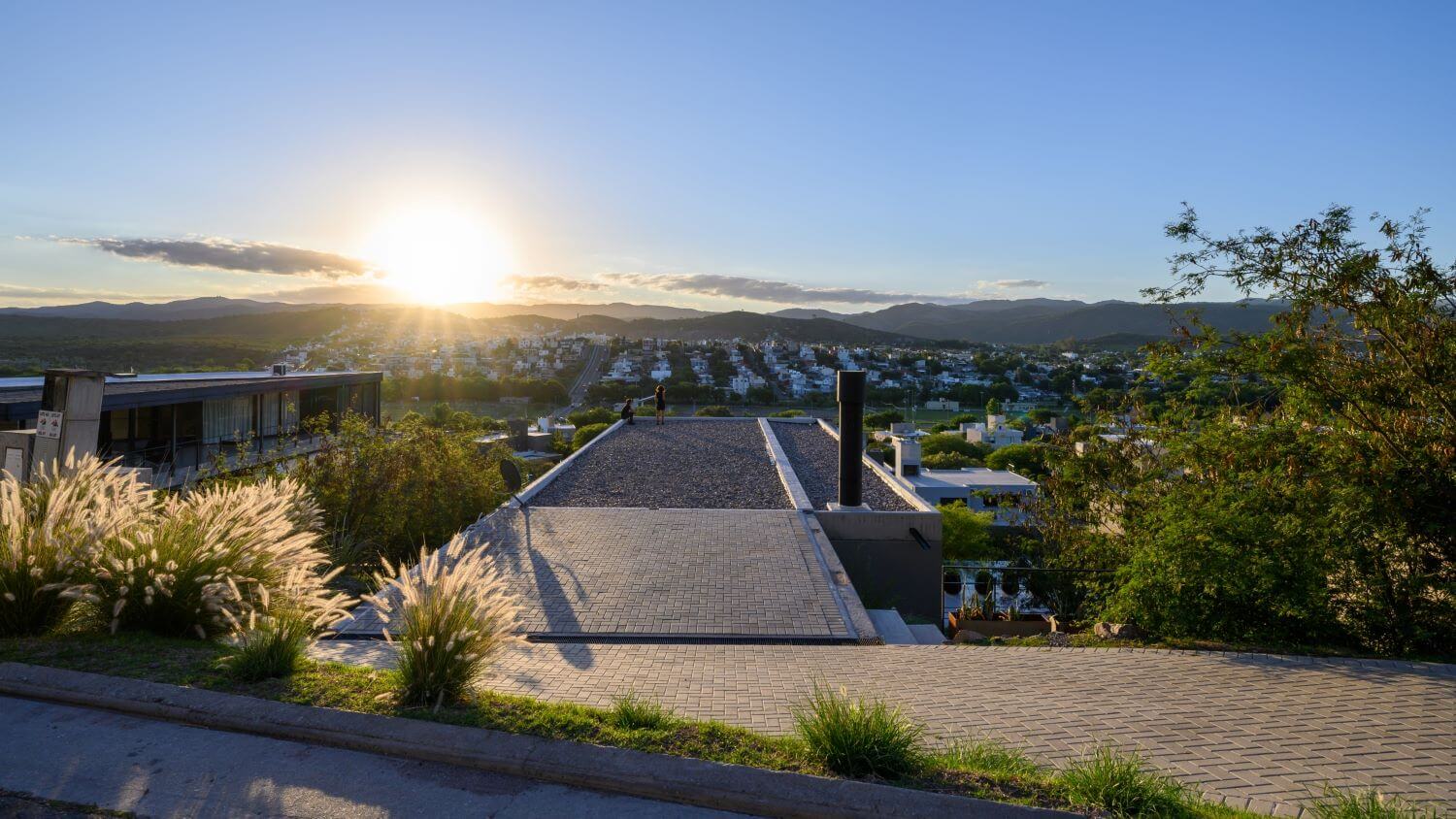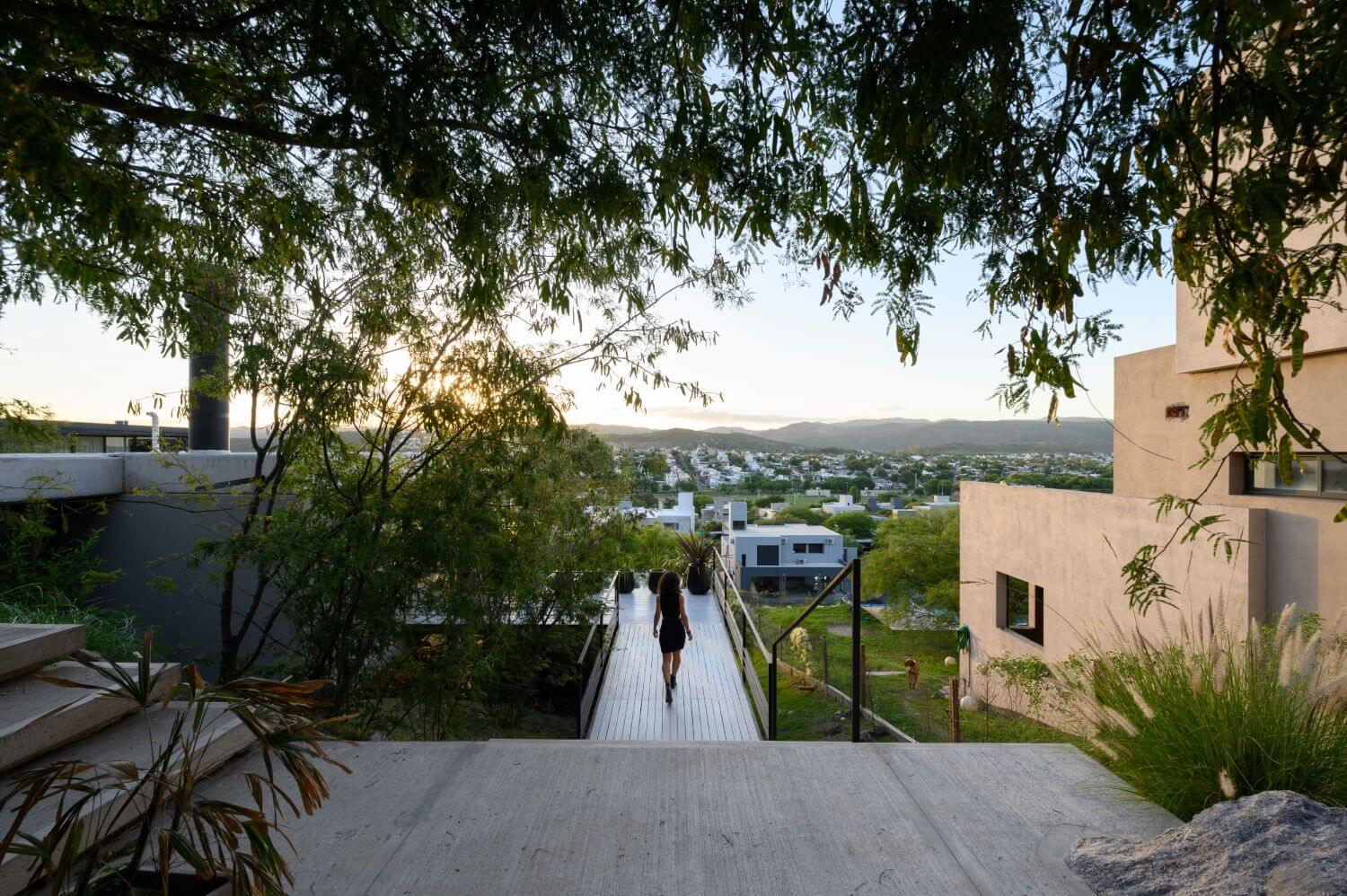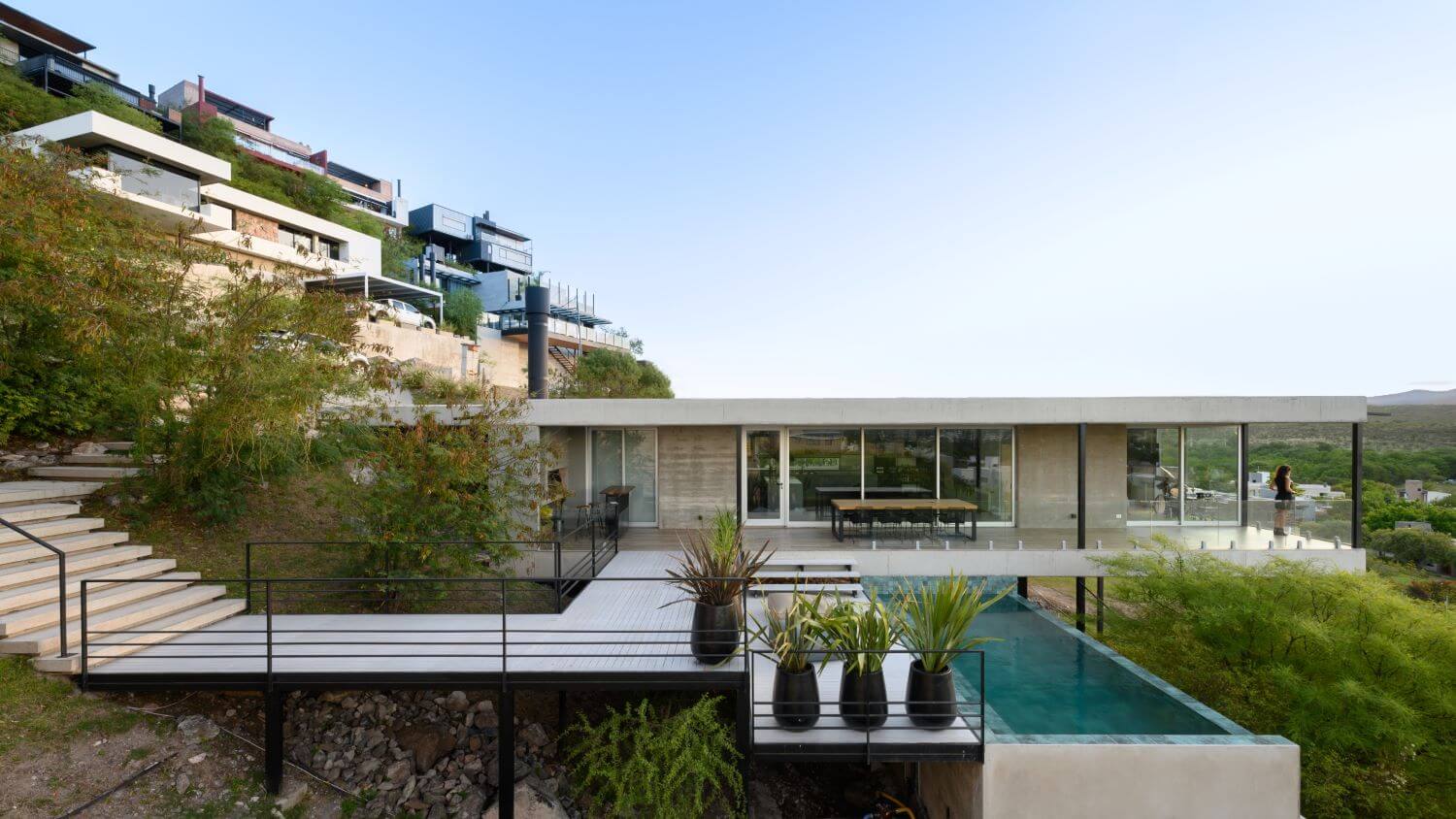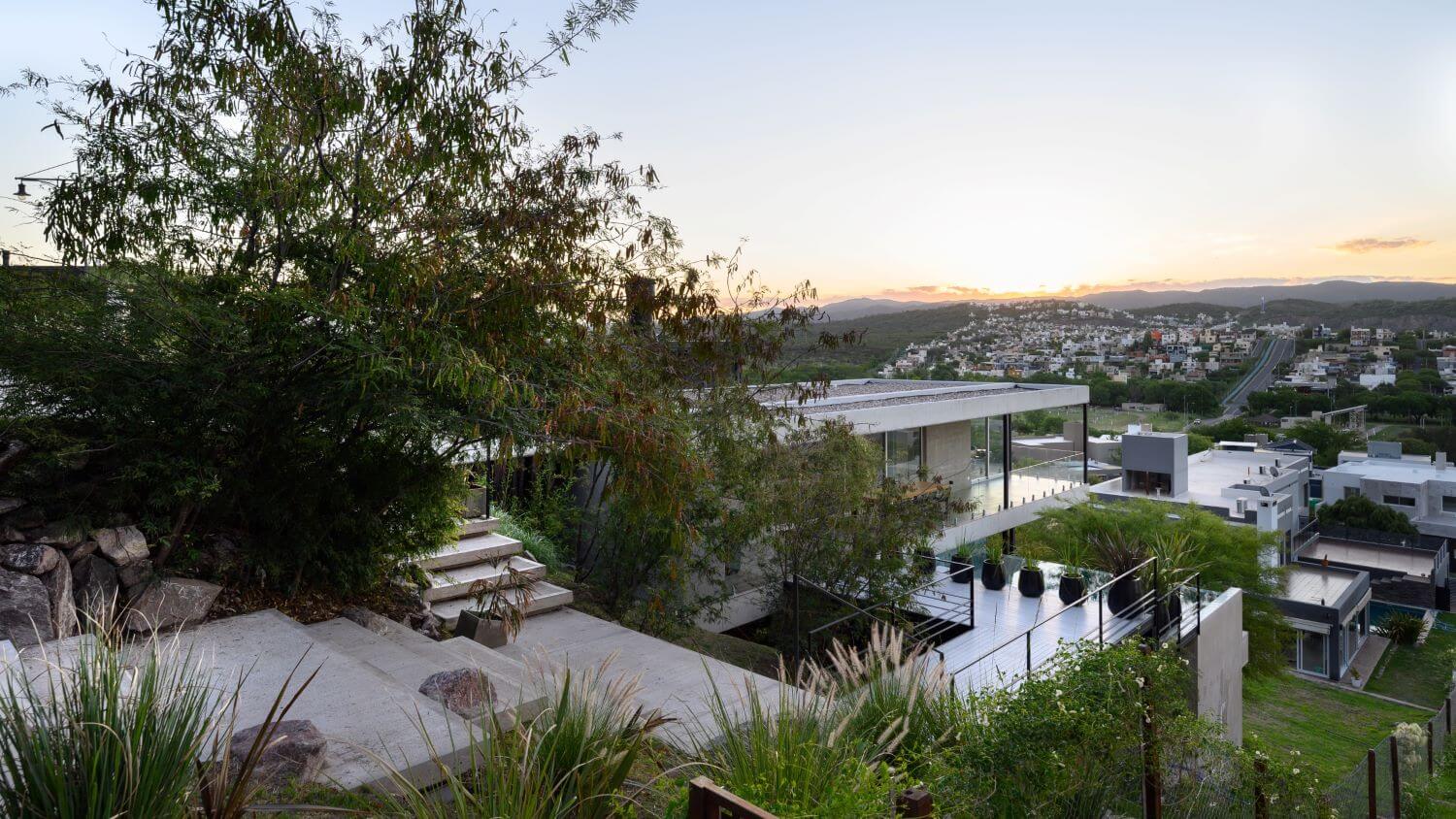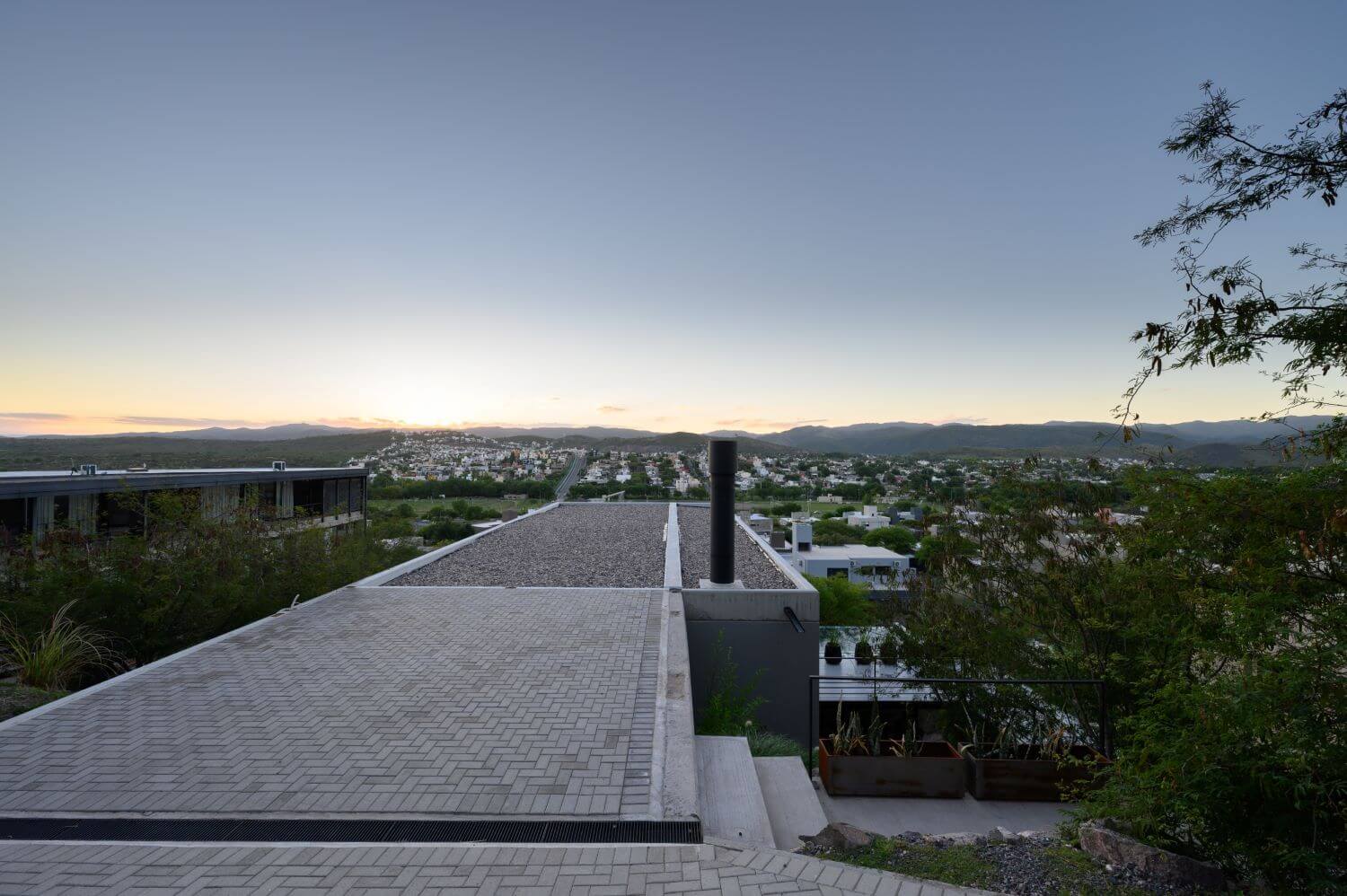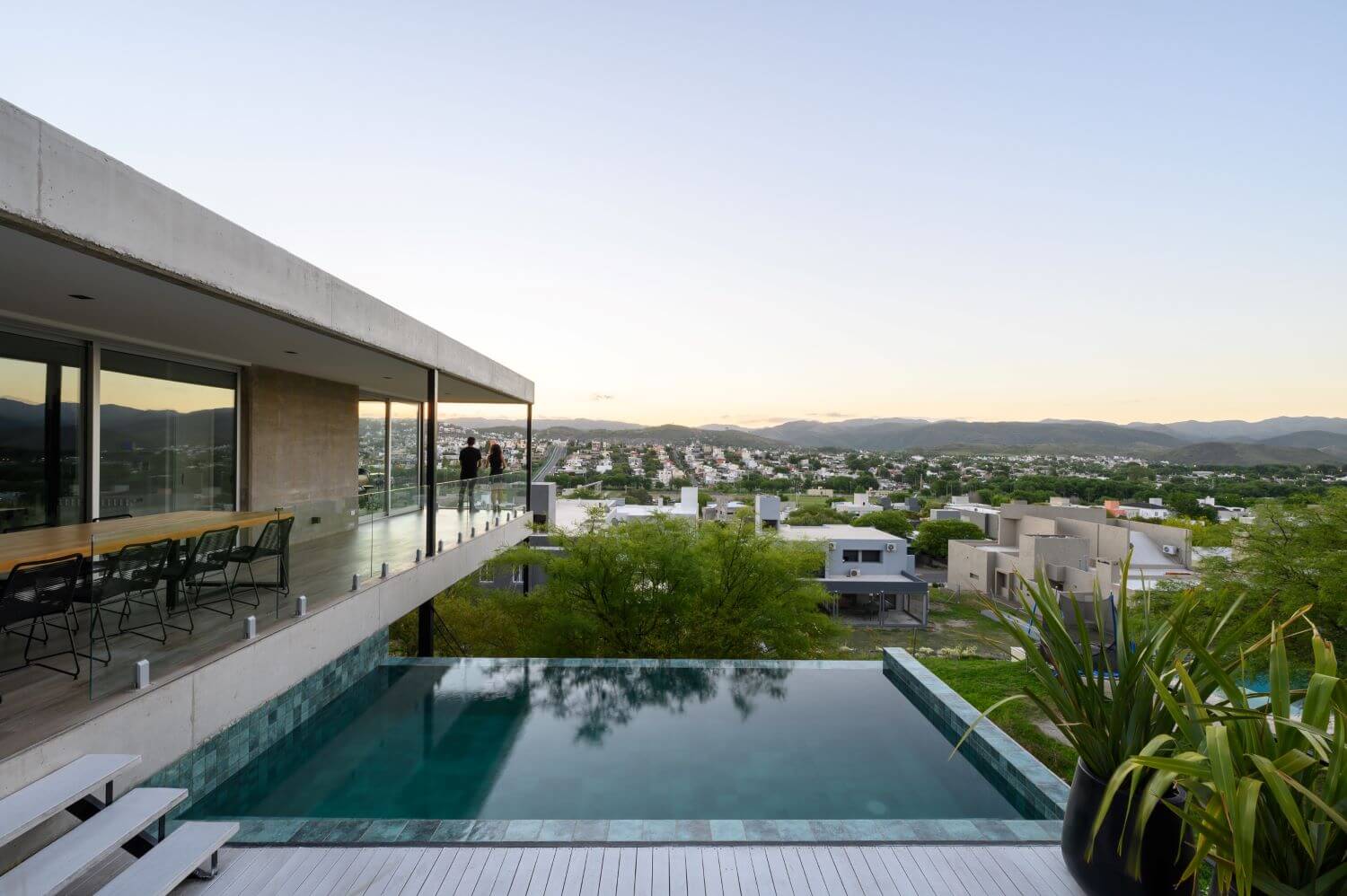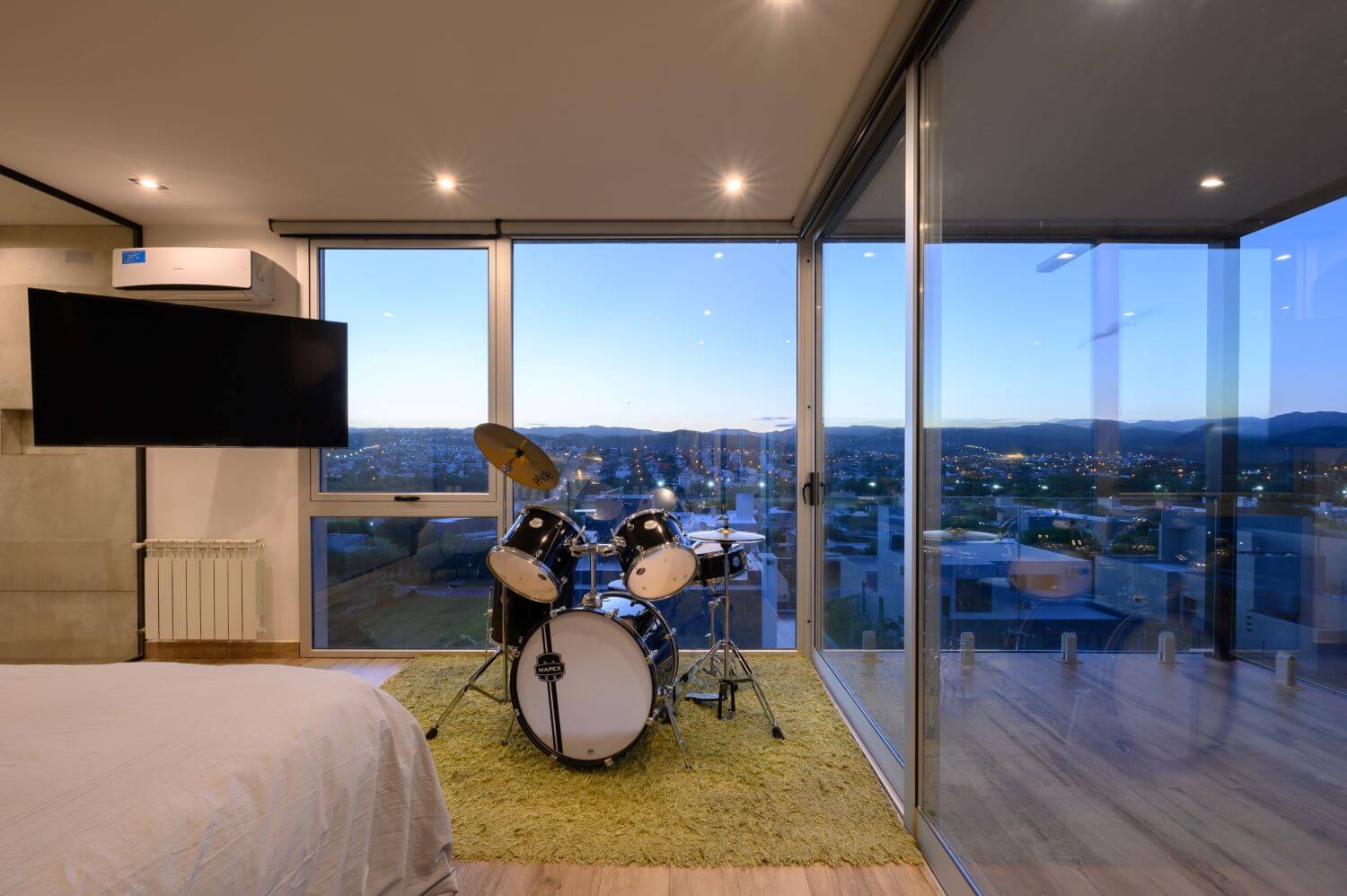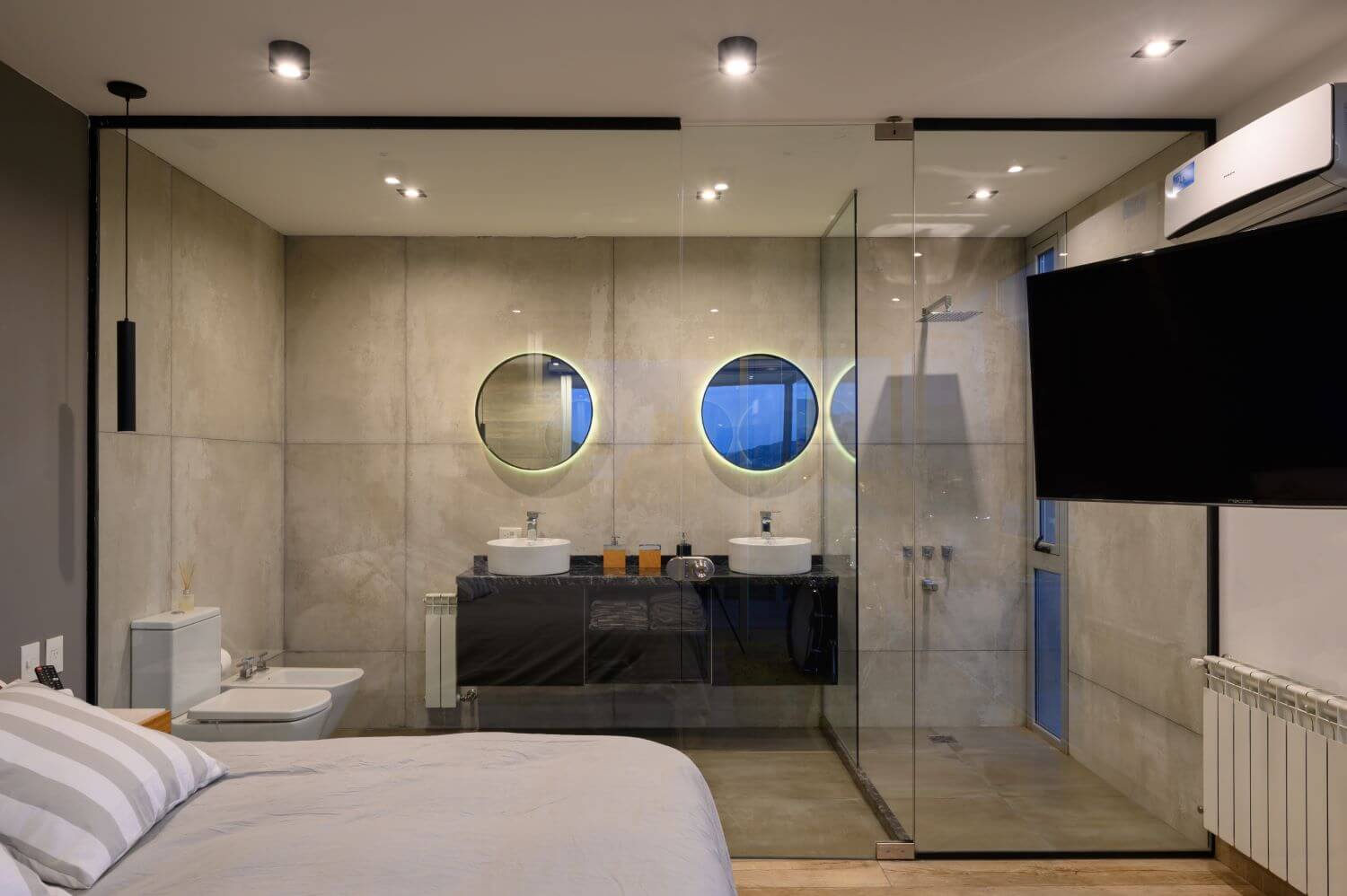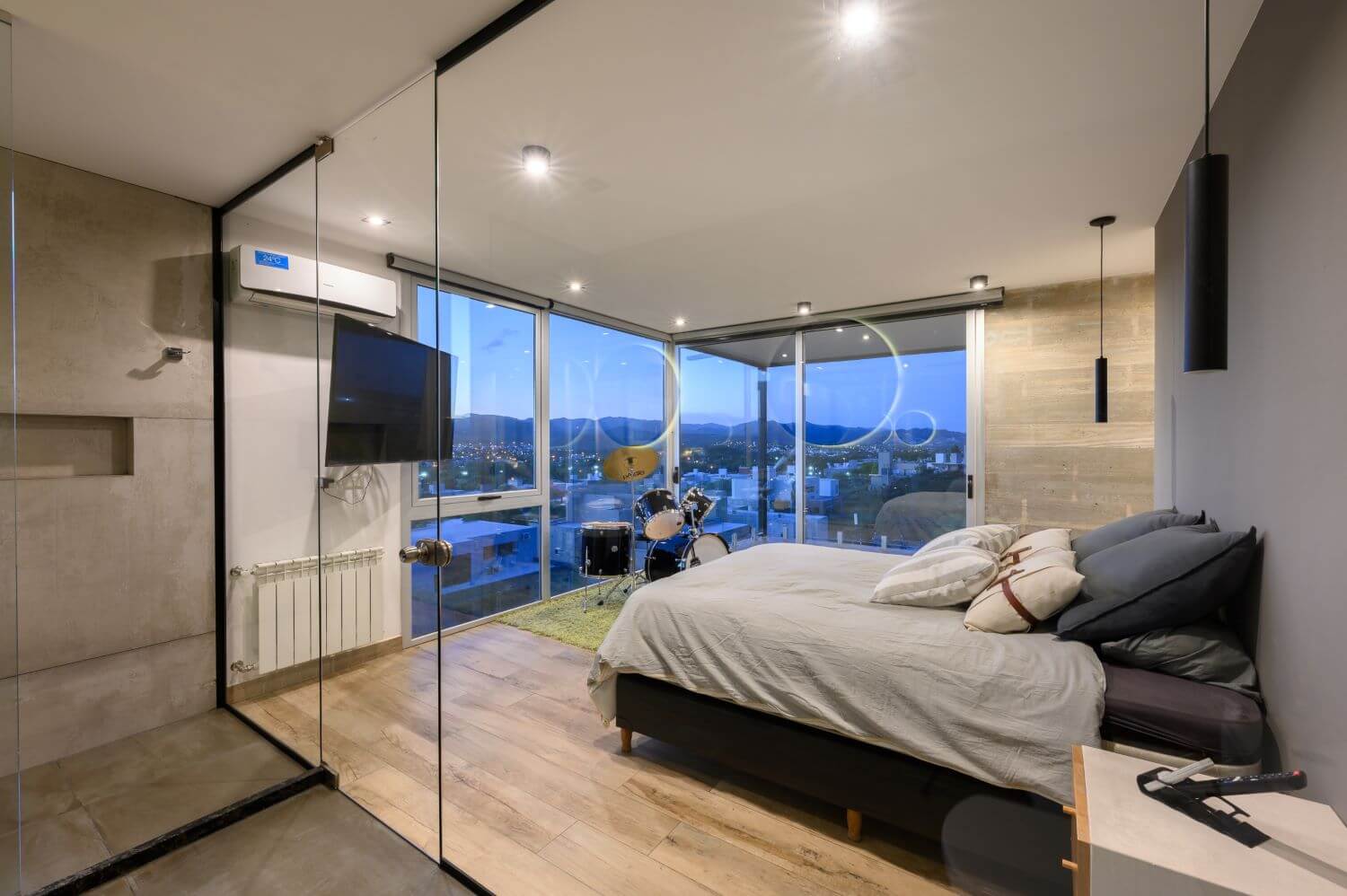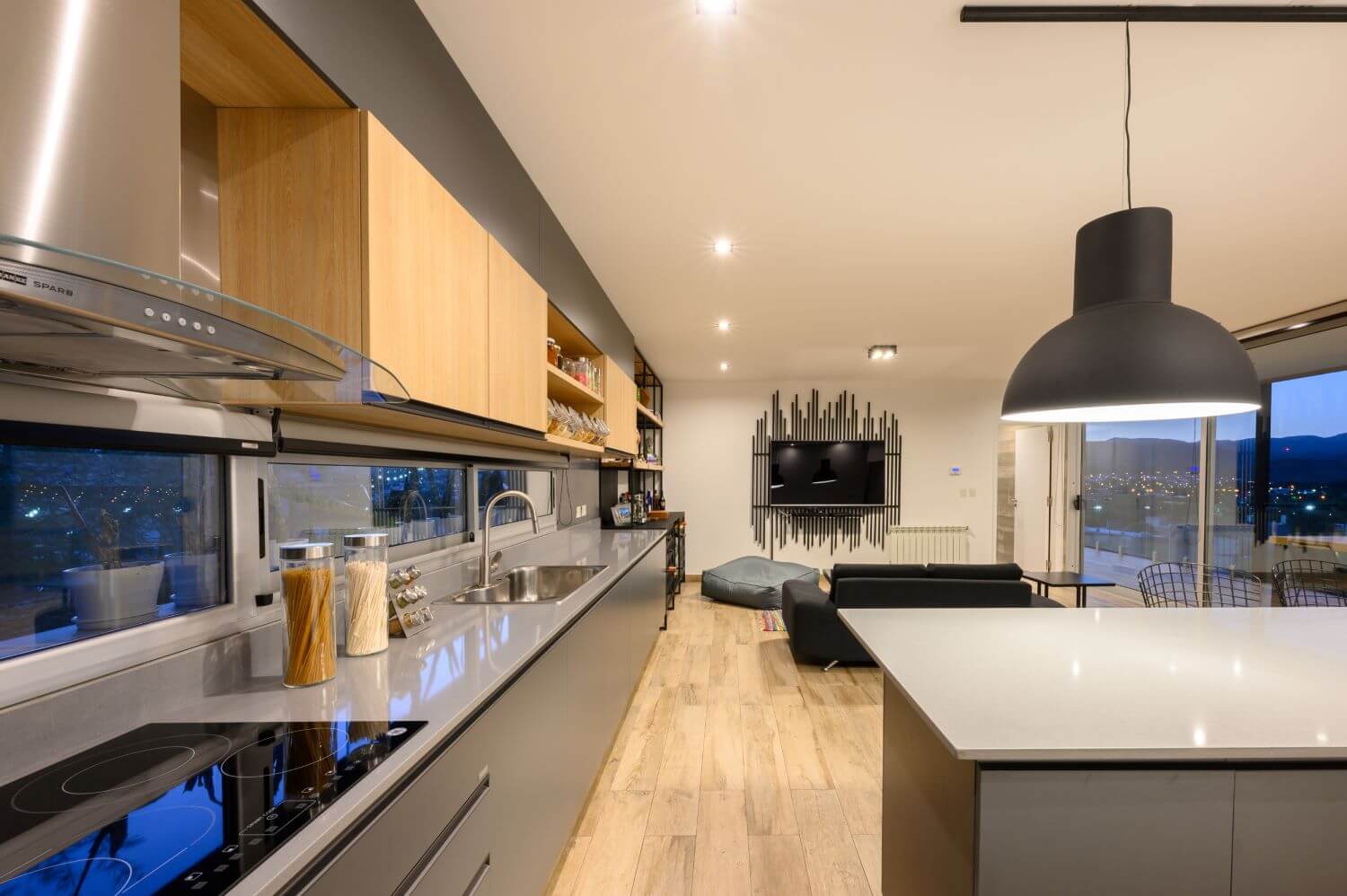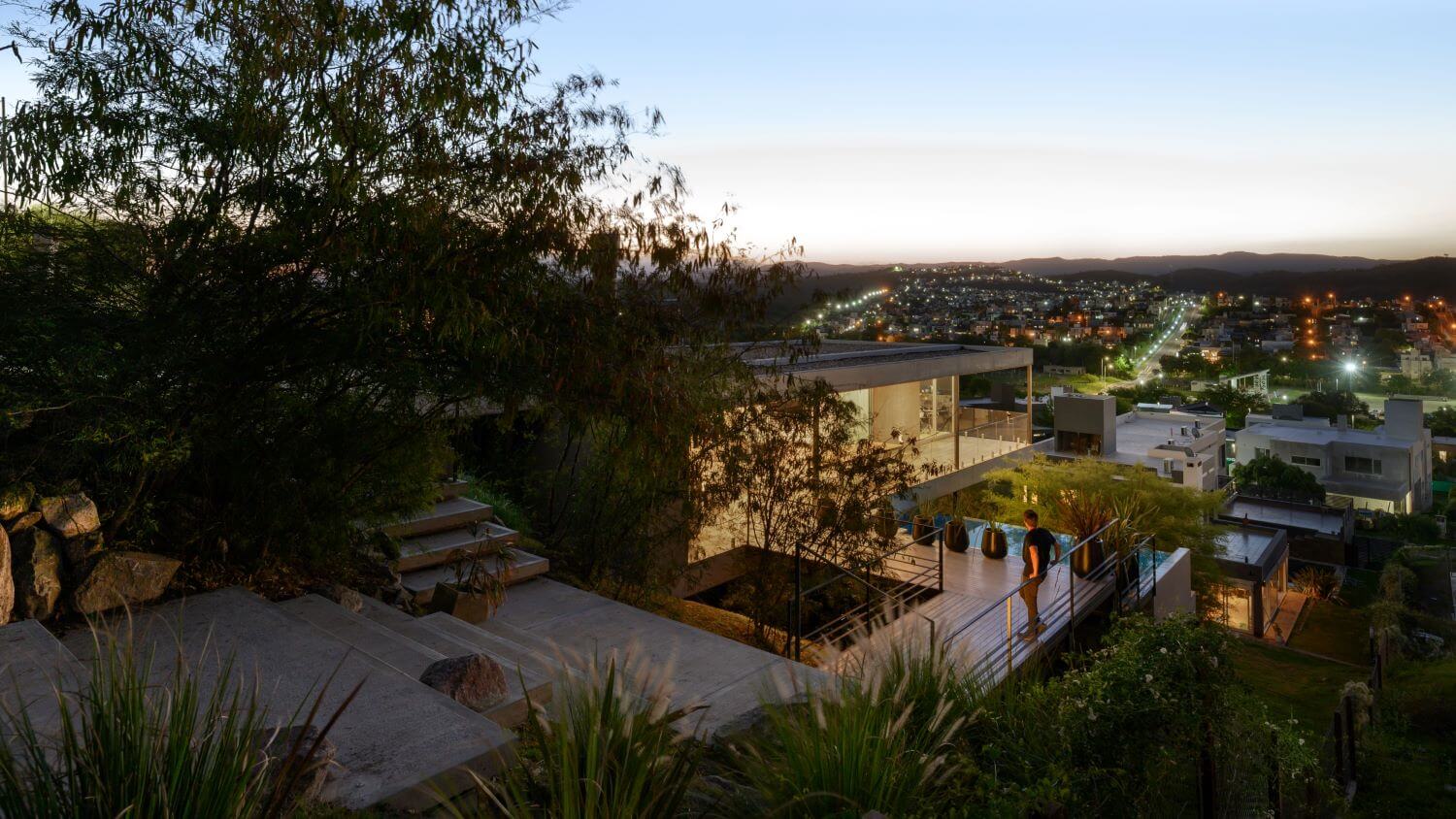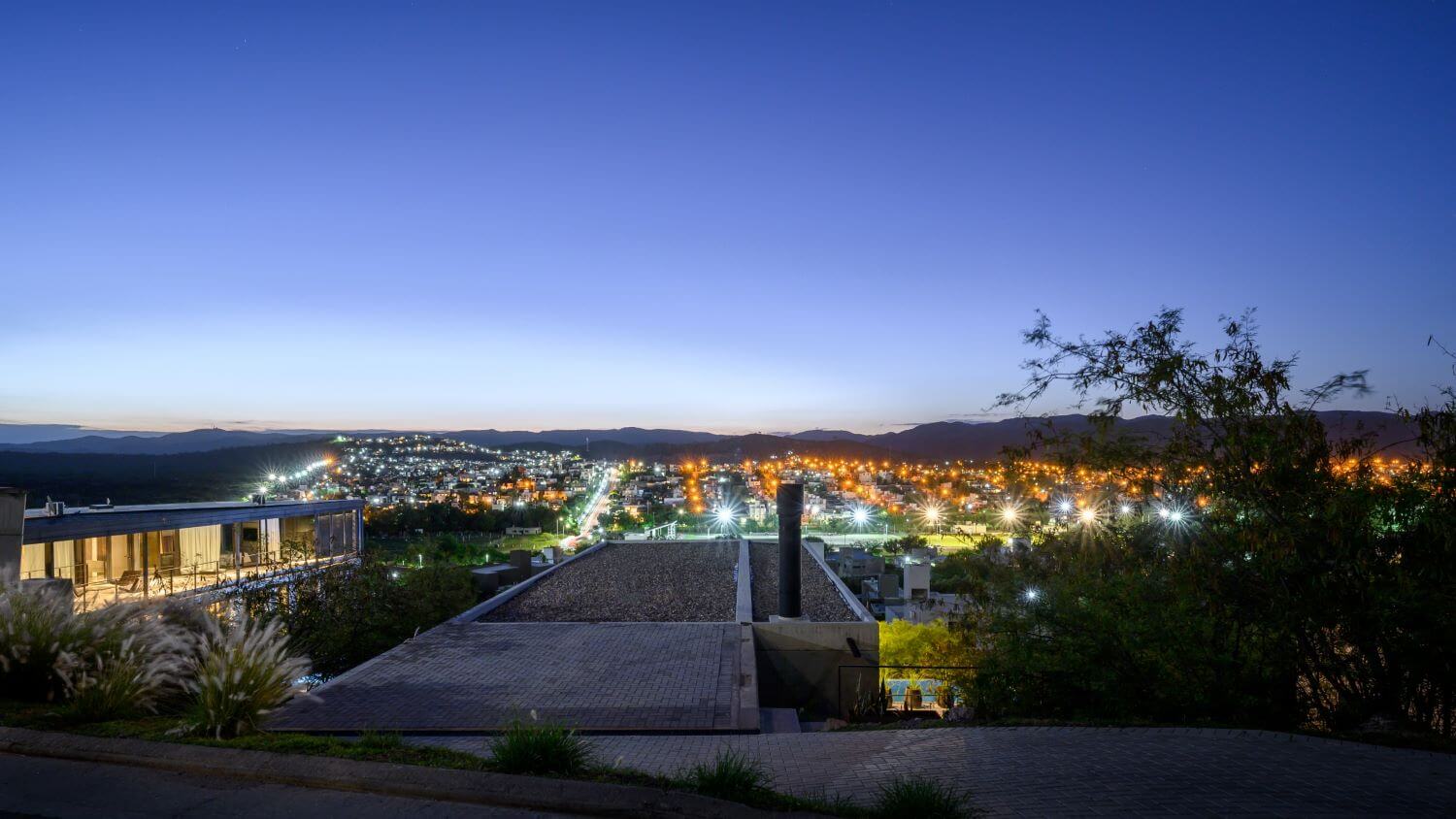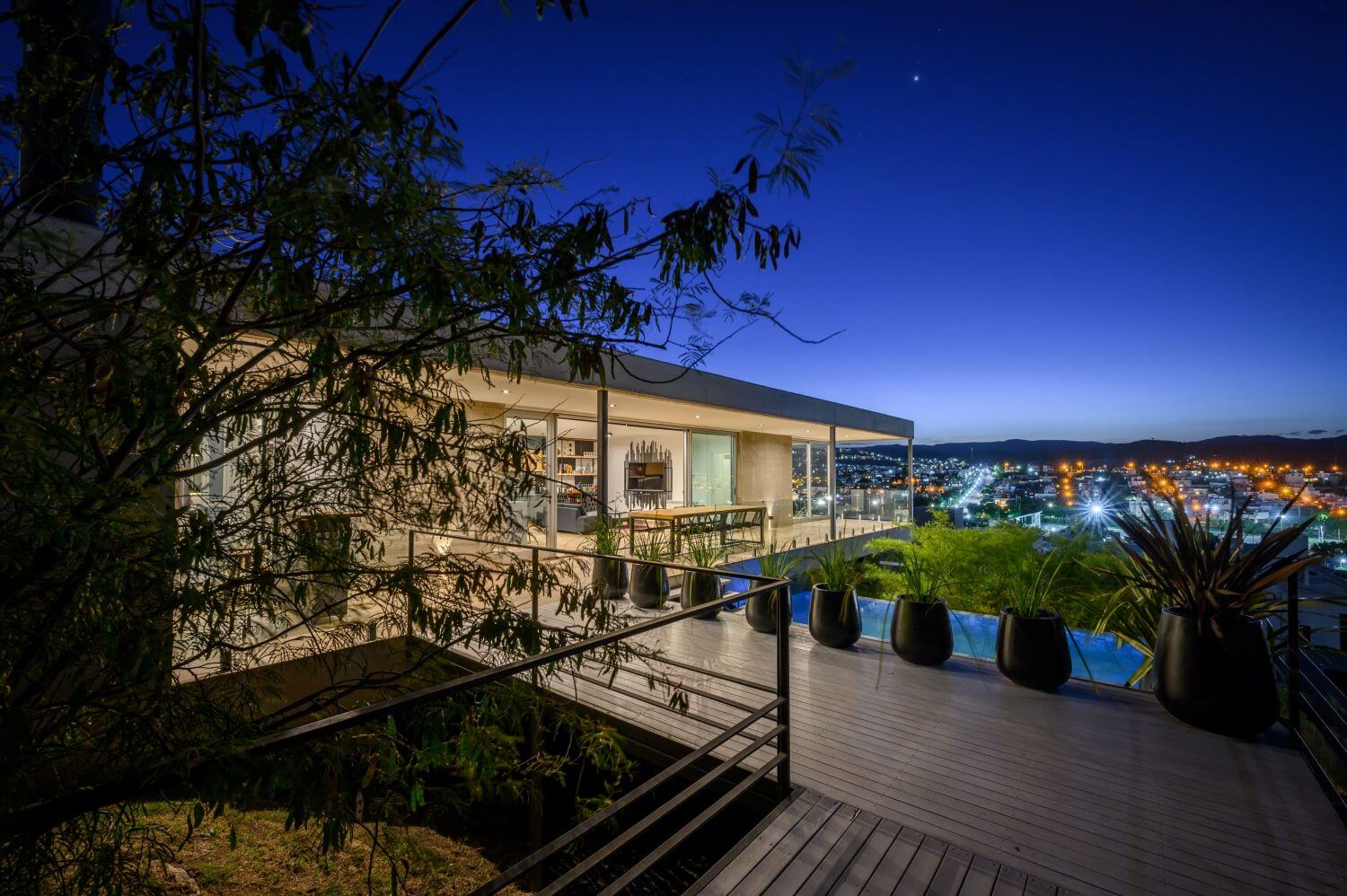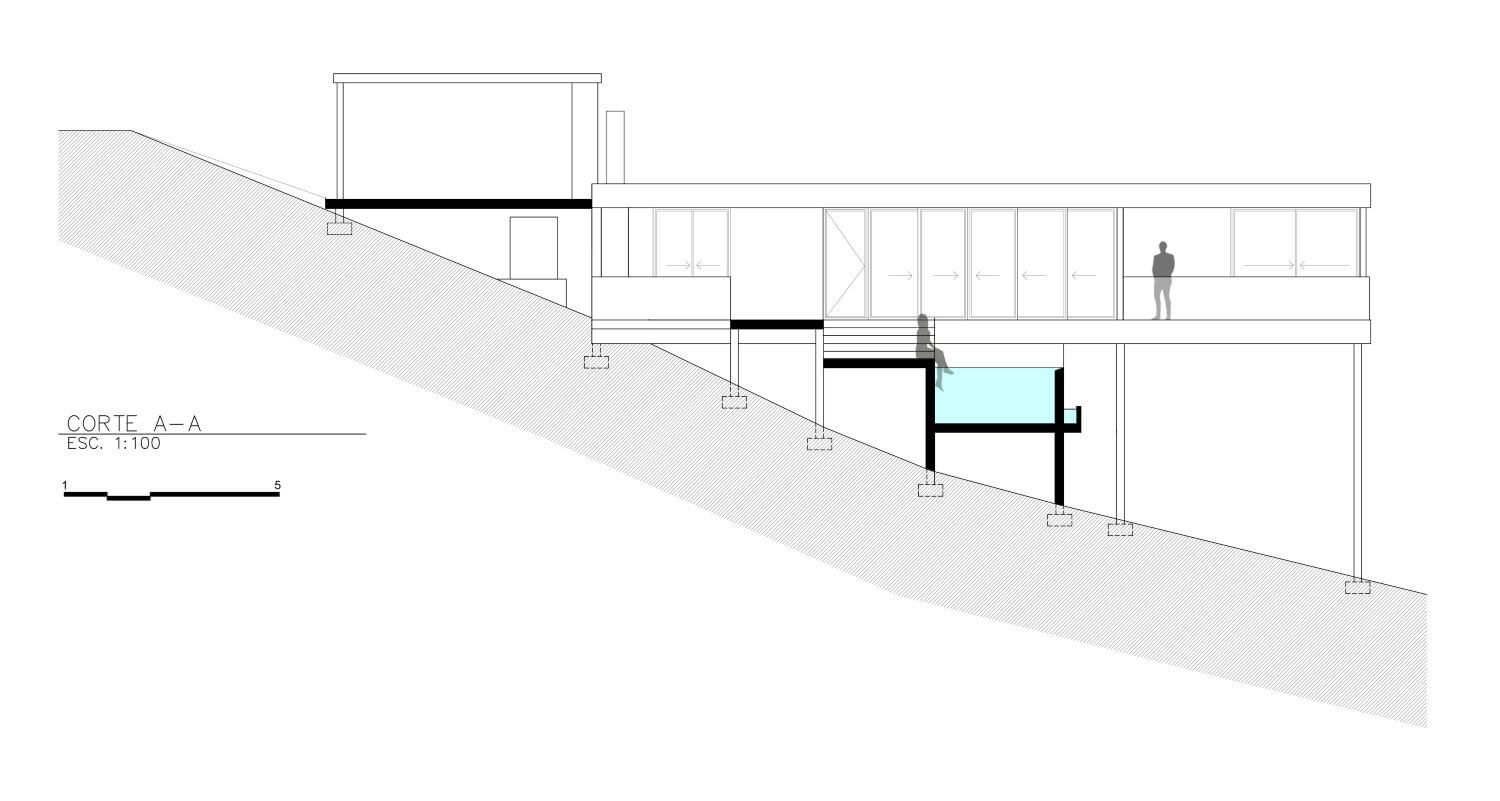 ---