Walker Warner Architects: Located at the edge of the sea within a field of black lava, this four-bedroom, 7,000-square-foot retreat has been designed in sympathy with its surroundings. Like a small village, the set of six modest structures—a central main hale (Hawaiian for house), four guest hales, and a garage—are arrayed around a shared, terraced courtyard. Each structure is oriented to capture views of the ocean or courtyard. The clients were drawn to the sensory experiences afforded by the site, in particular the ever-present sounds and smells of the ocean and the dramatic visual qualities of the coastline and mountains. In response, the design approach is minimalist, deriving its strength from the interplay of the structures with the open space that connects them, reinforcing the experience of the surrounding landscape.
The L-shaped property is accessed via a long driveway that terminates at the autocourt and garage, which serves double-duty as gateway to the retreat. Passing through the gate, the gardens and property unfold, stepping up gradually to culminate at the main hale, which is aligned with the oceanfront. The main hale—essentially an open-sided pavilion—is bookended by white coral walls. Large, expansive windows, sliding screens, and doors fully open the structure to the heavily landscaped courtyard and to the raw nature of the Pacific Ocean. Broad roof overhangs provide weather protection, help transition inside space to outside, and reduce the overall scale of the structure. The bright greens of the gardens provide a stark contrast to the dark pahoehoe lava and the white coral and building exteriors. The pool is angled away from the main hale and aligns with the sun at the summer solstice.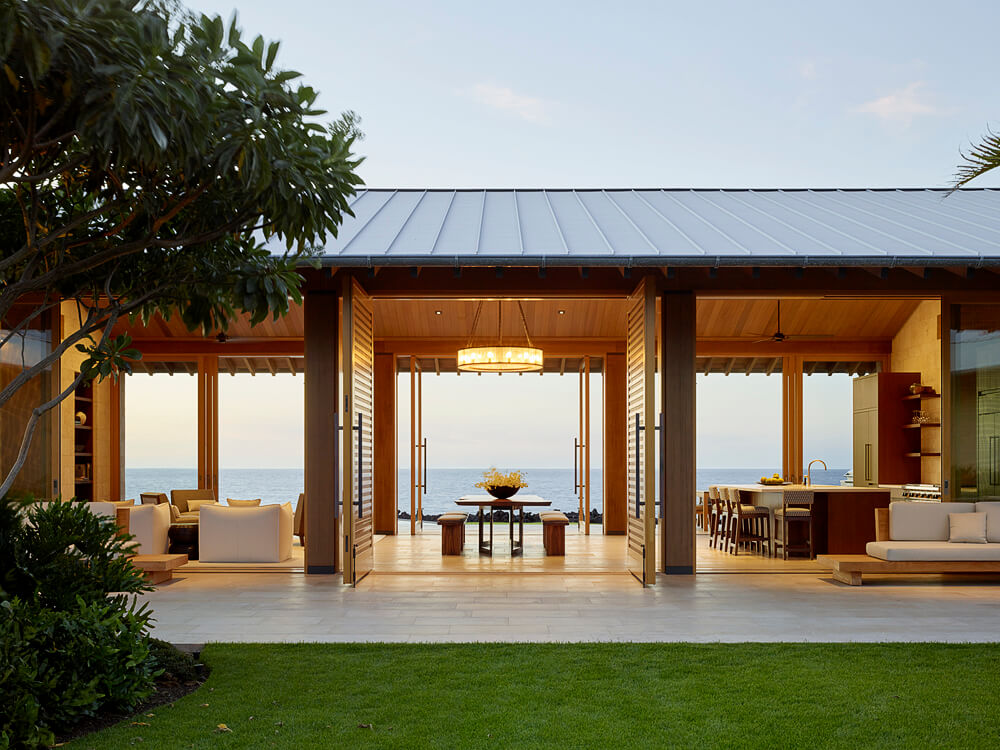 Interiors are spartan, taking their cues from the area's rugged, exposed landscape. A highly curated array of elemental furnishings, including numerous custom pieces, complete the interior. Custom oak casework fabricated by Hawaiian artisans does its part to help ensure local craft traditions remain alive. In keeping with island traditions, the living area includes a bespoke sofa made with natural teak and covered in all-weather fabric. Ceilings are finished with durable western red cedar to enhance the spare, uniform aesthetic; floors are made of polished limestone. The rigor applied to the design of the main hale was applied to other structures as well. Guest hales—which double as office, workout, and yoga spaces—and the garage maintain the aesthetic established by the main hale. Each of the guest hales feature an outdoor shower.
The kit-of-parts approach to construction ensured that site disturbance was kept to a minimum. And paired with the natural landscape design and an overarching spirit of less is more, the house is as much a part of the site as possible; a modest insertion that celebrates nature and the spirit of the land and sea.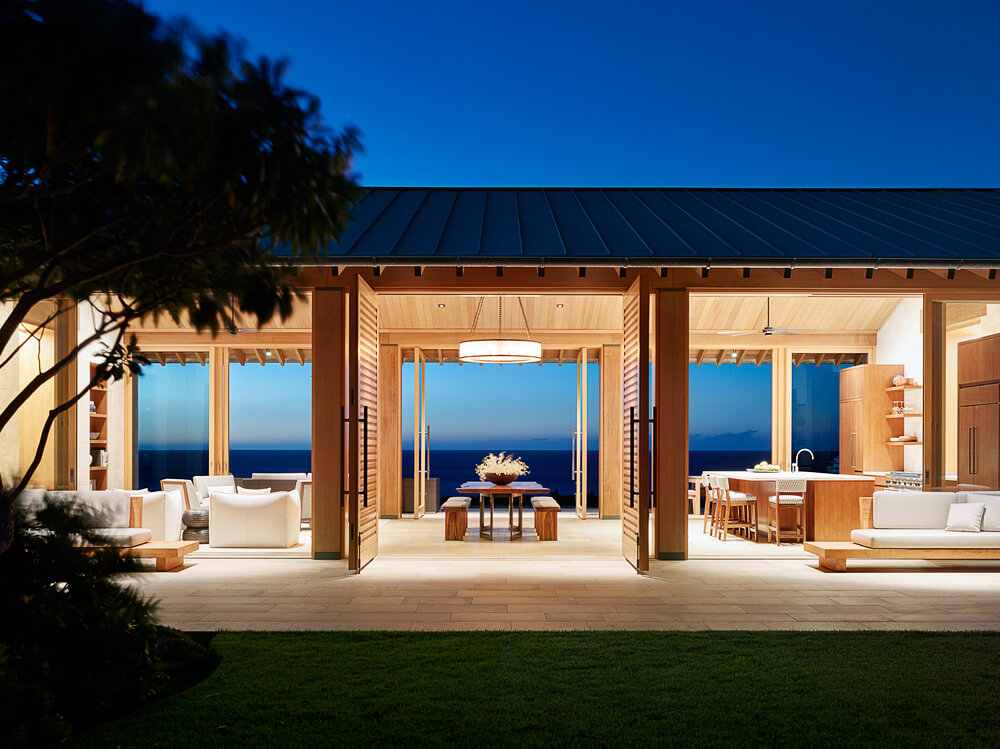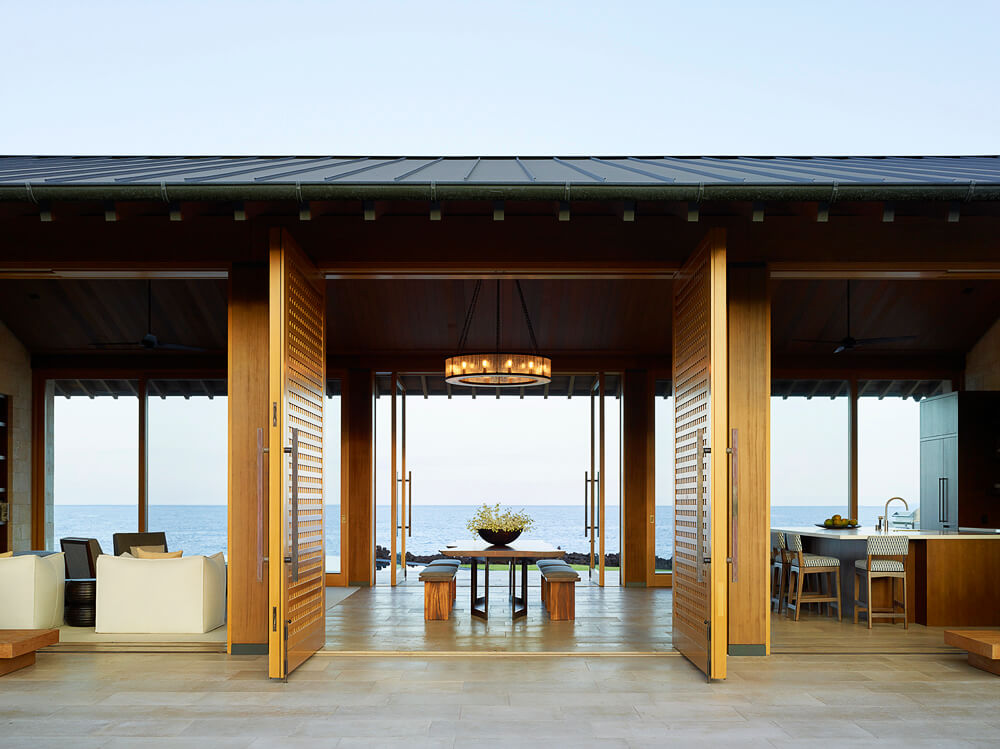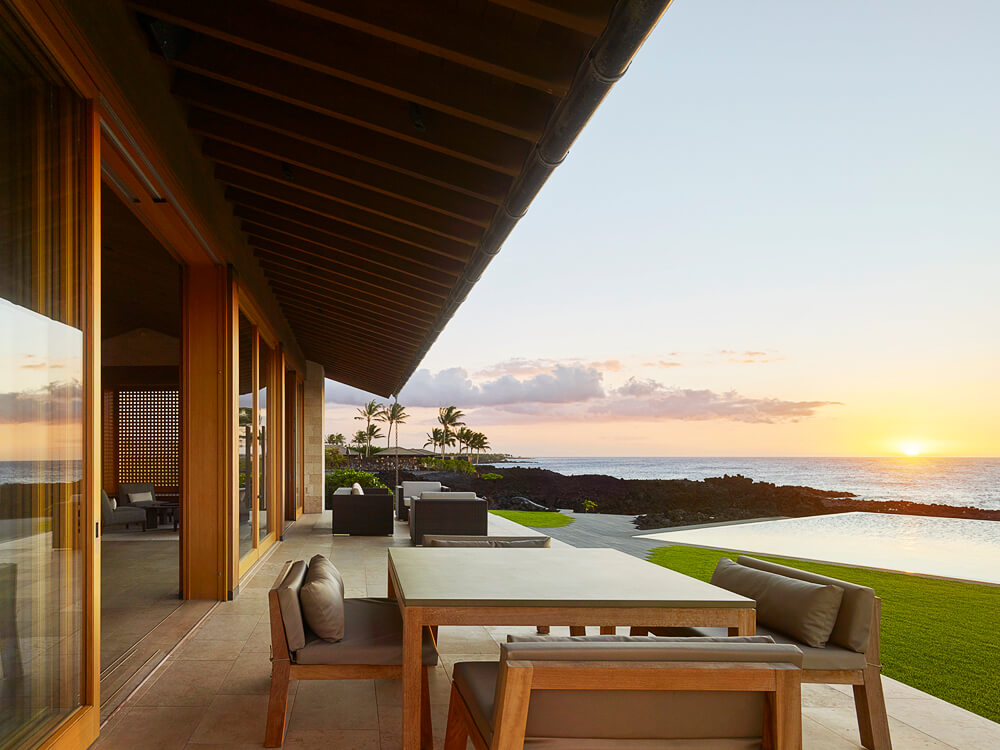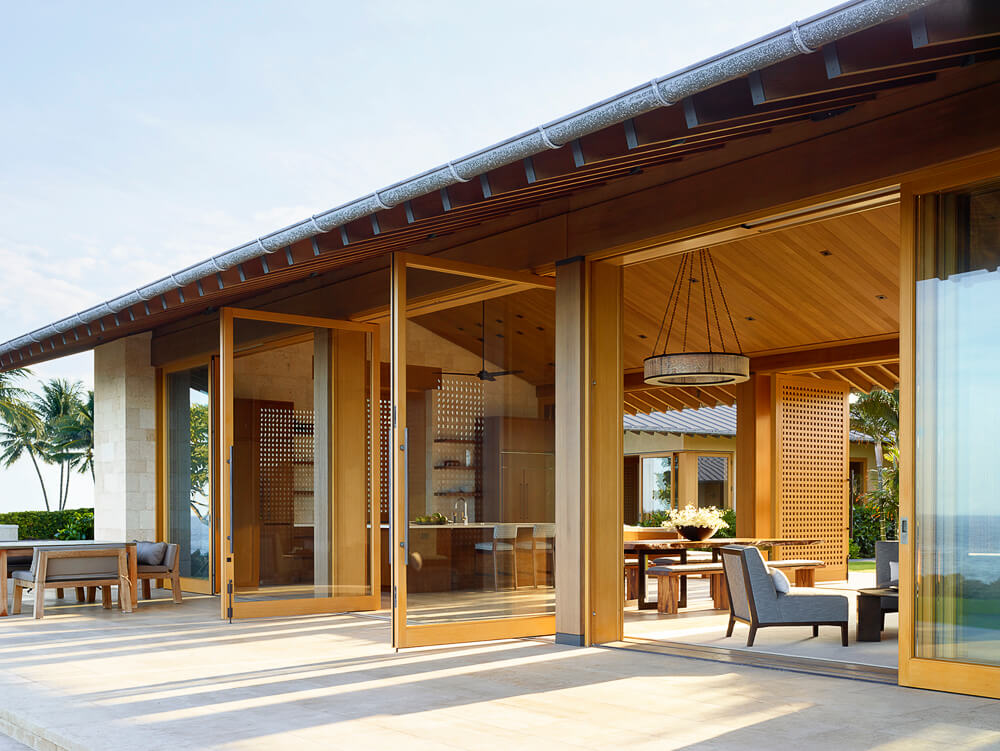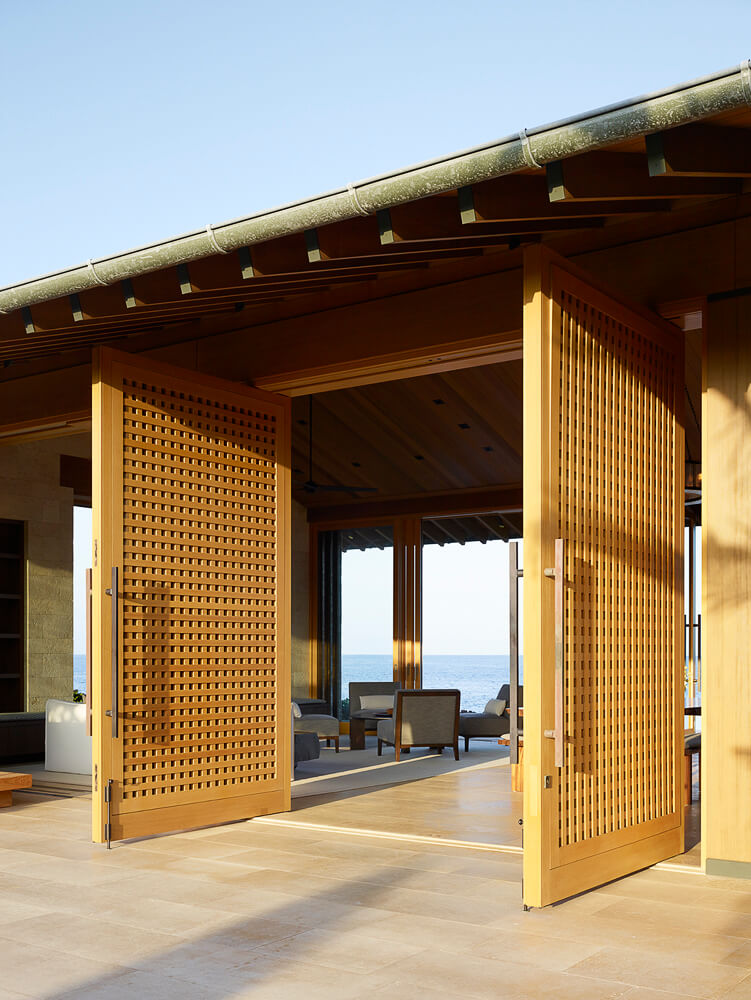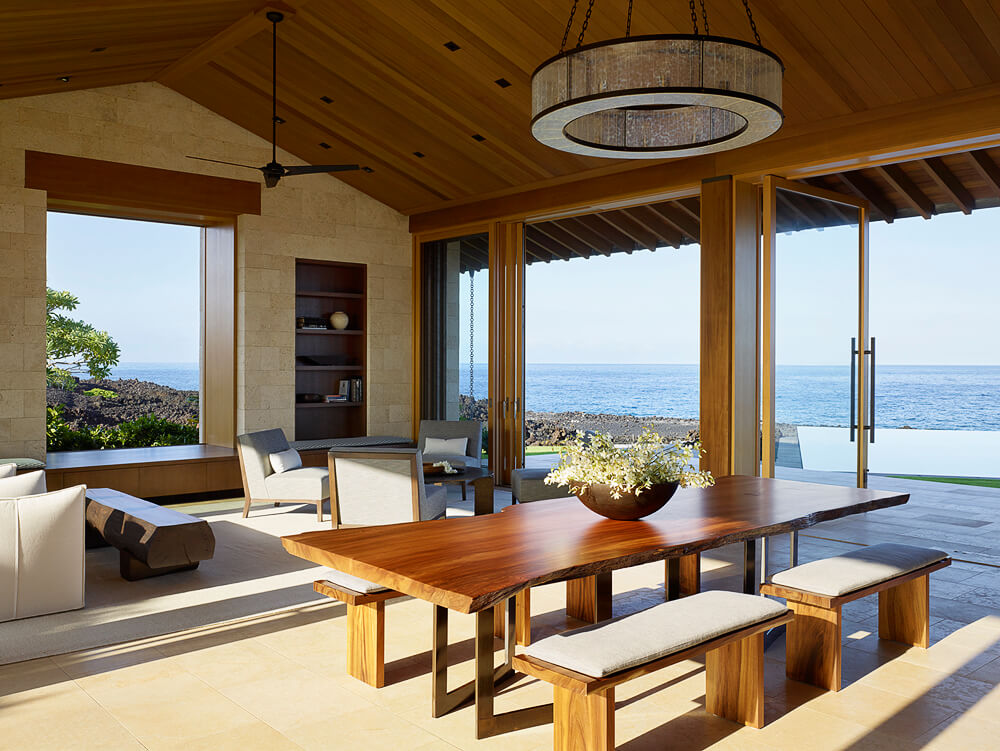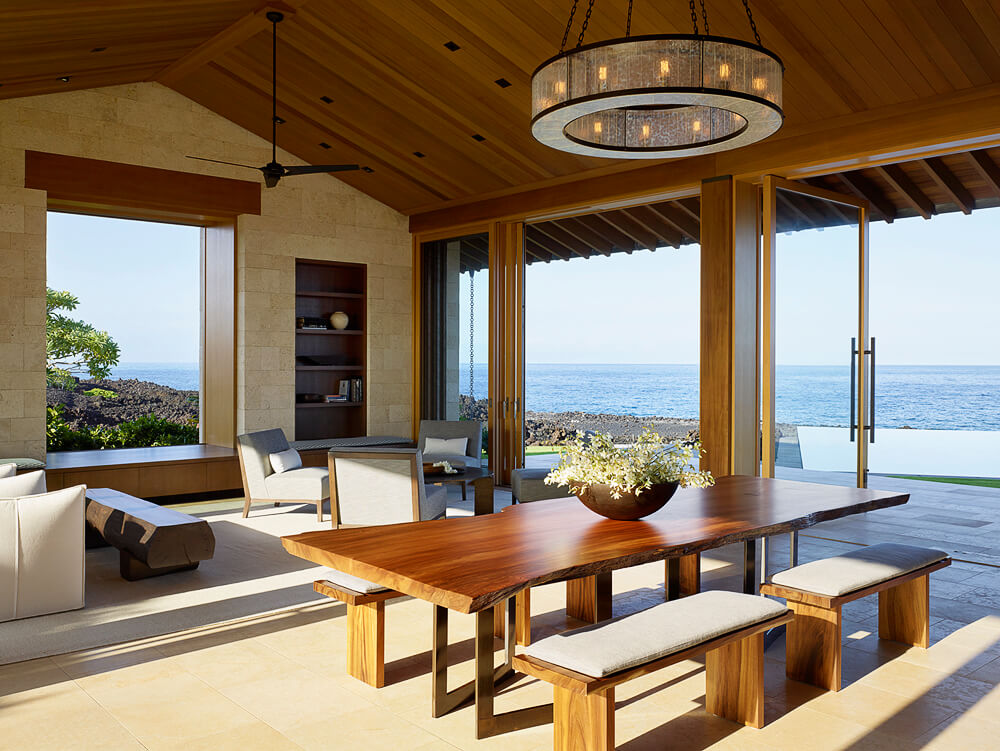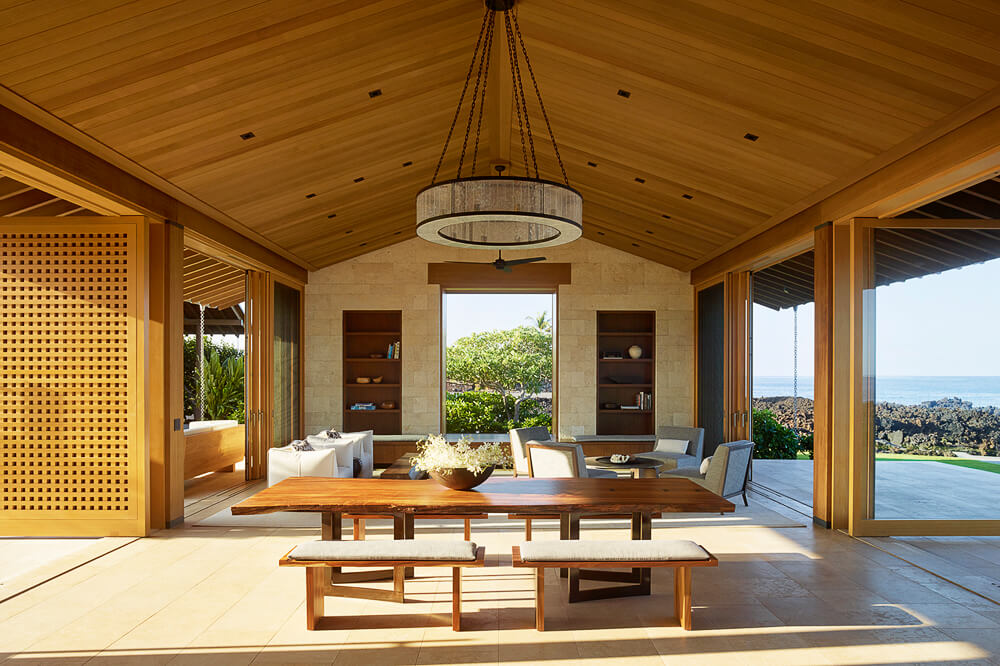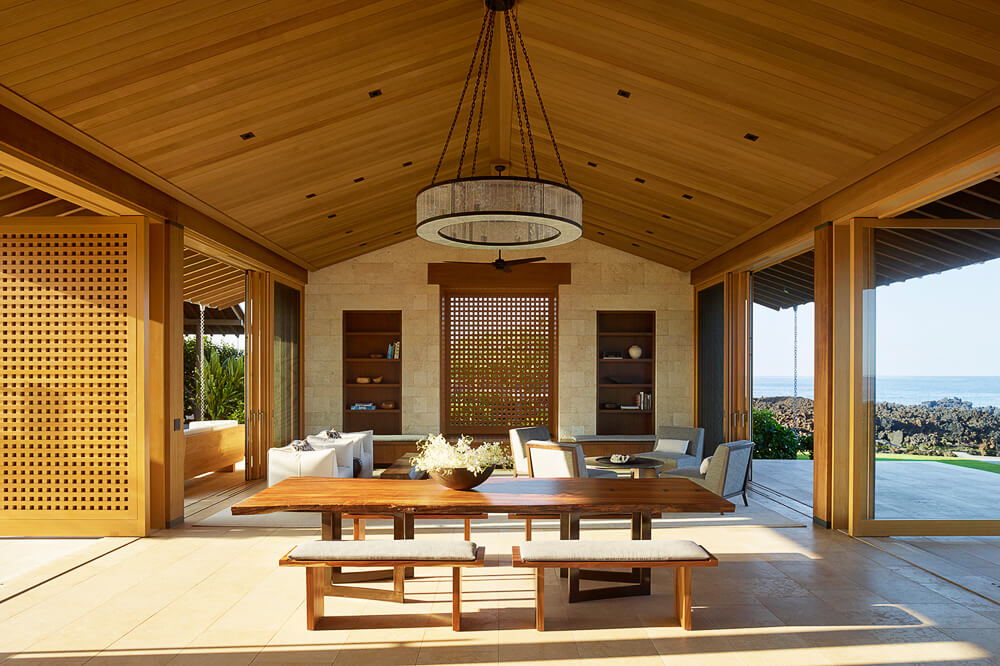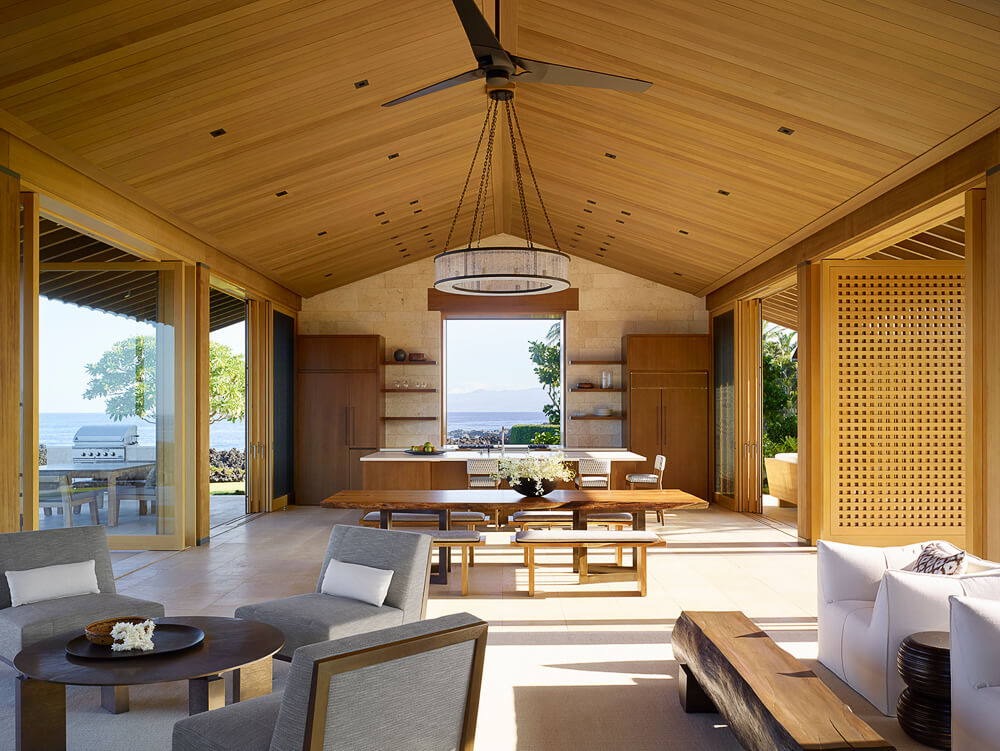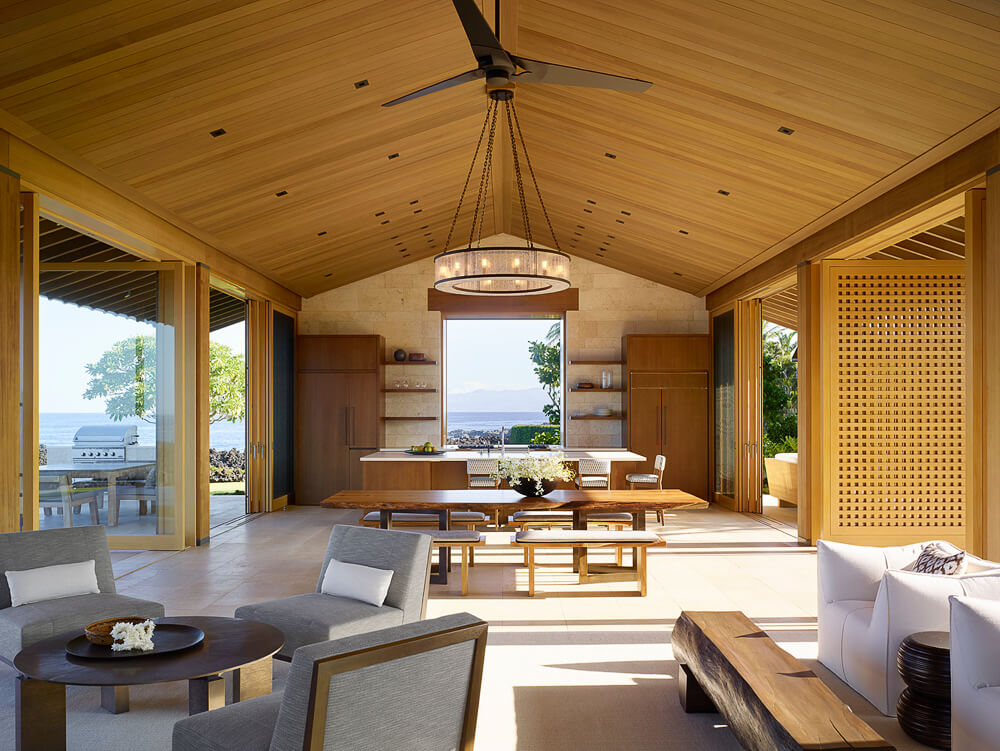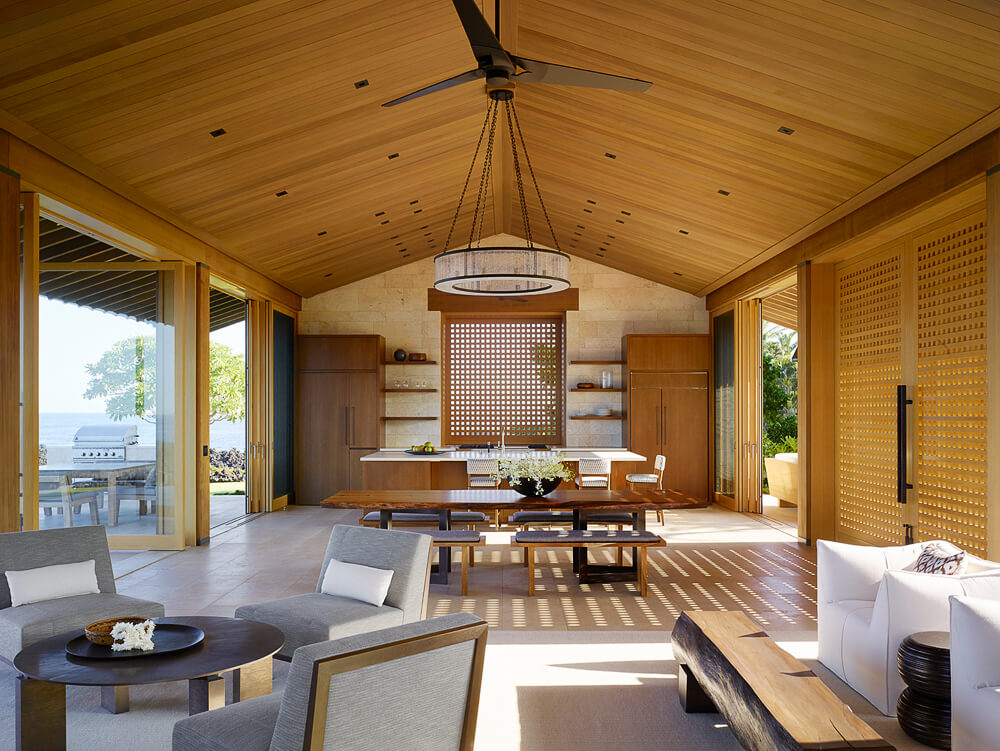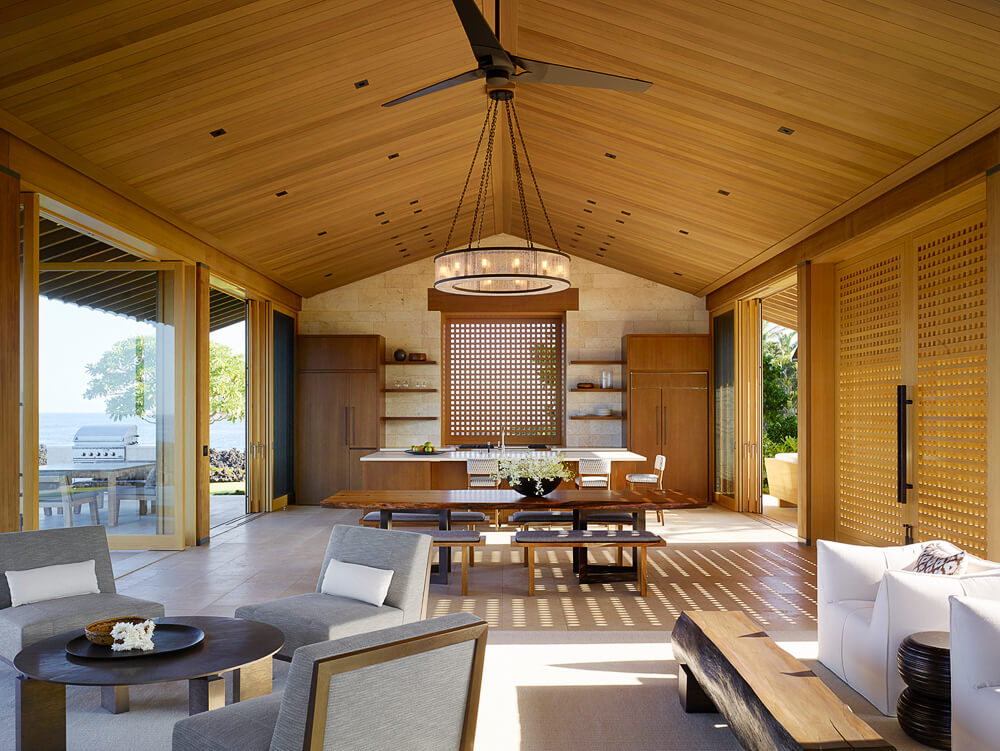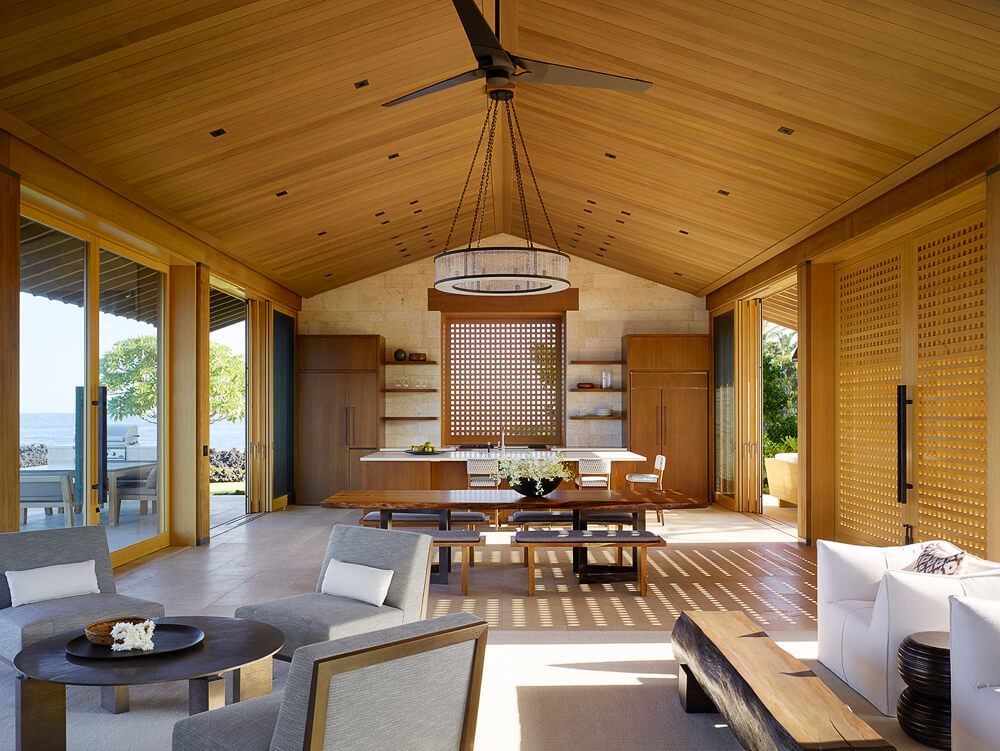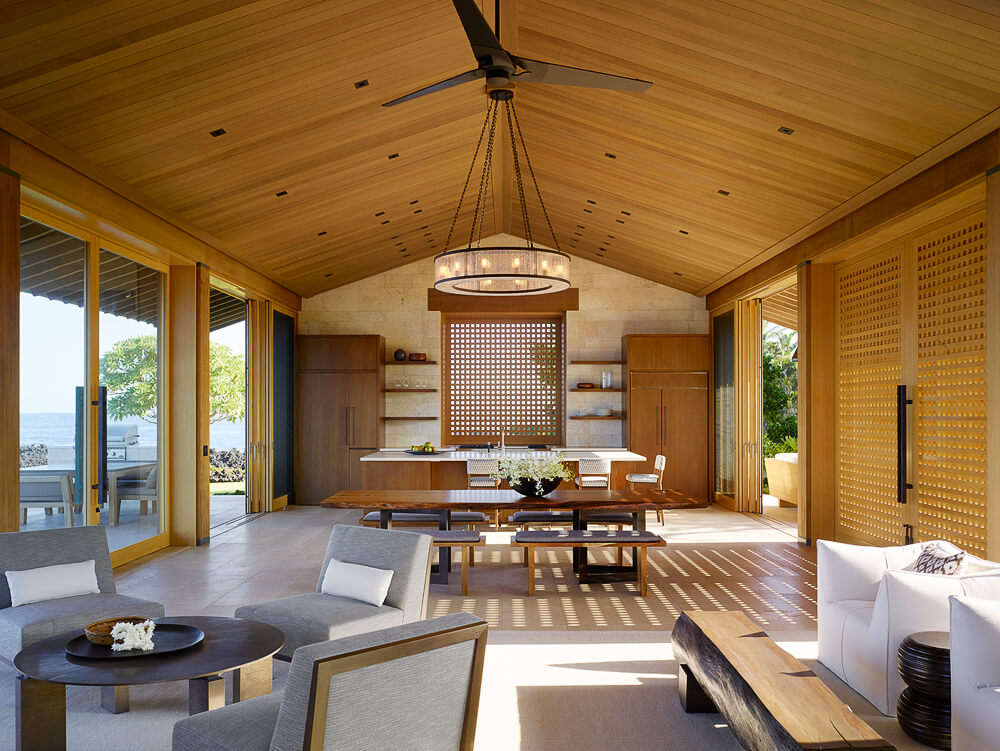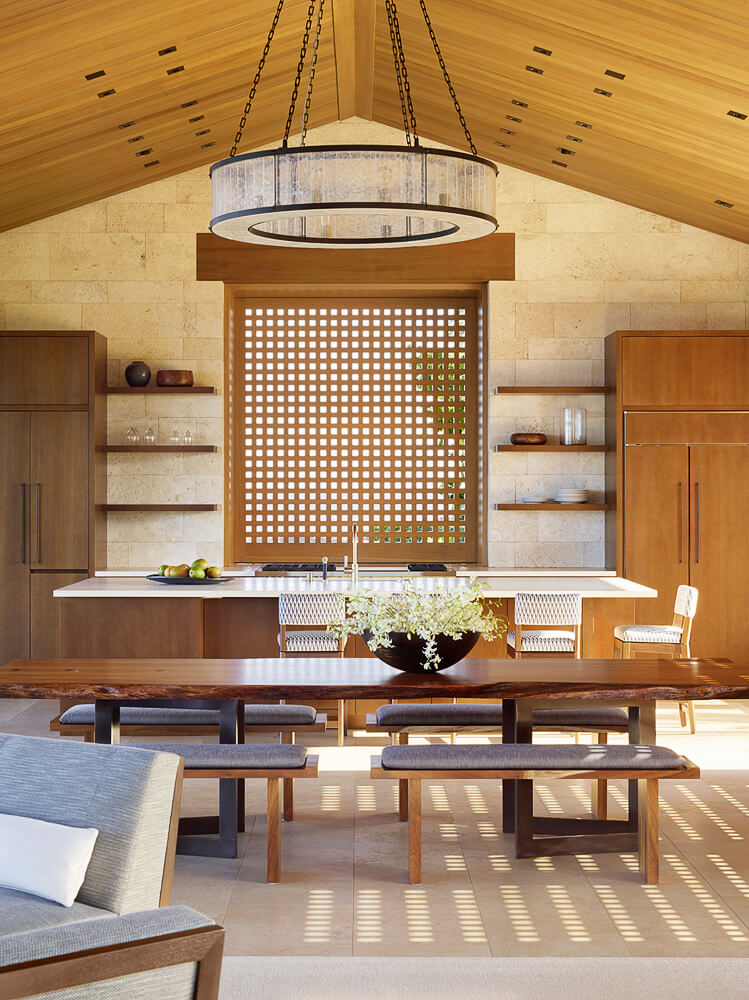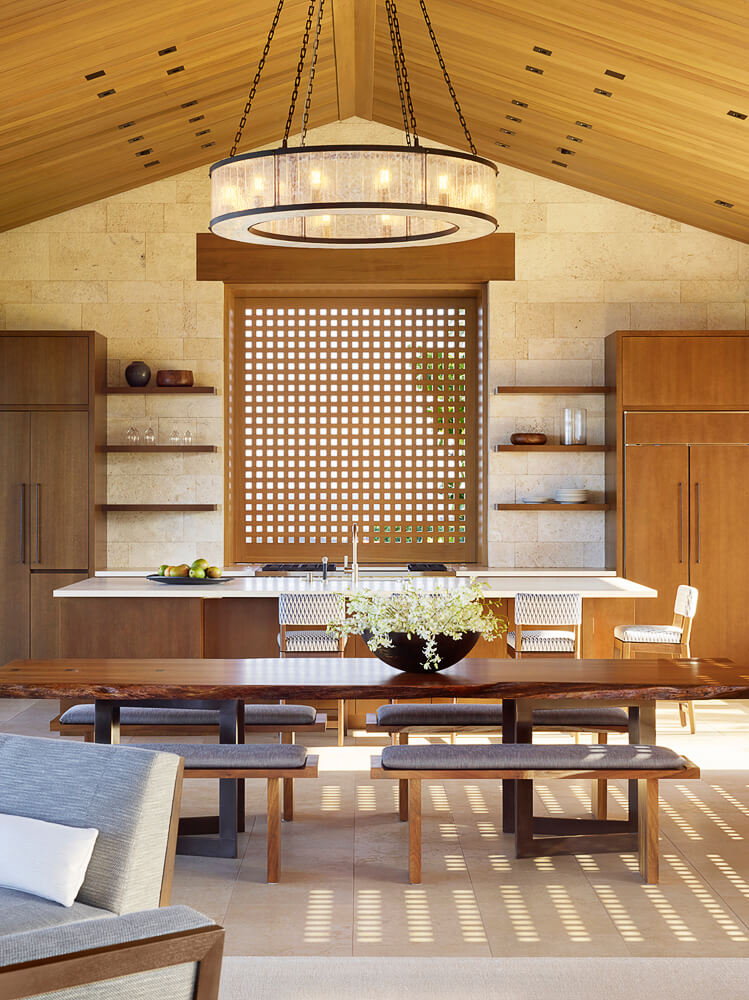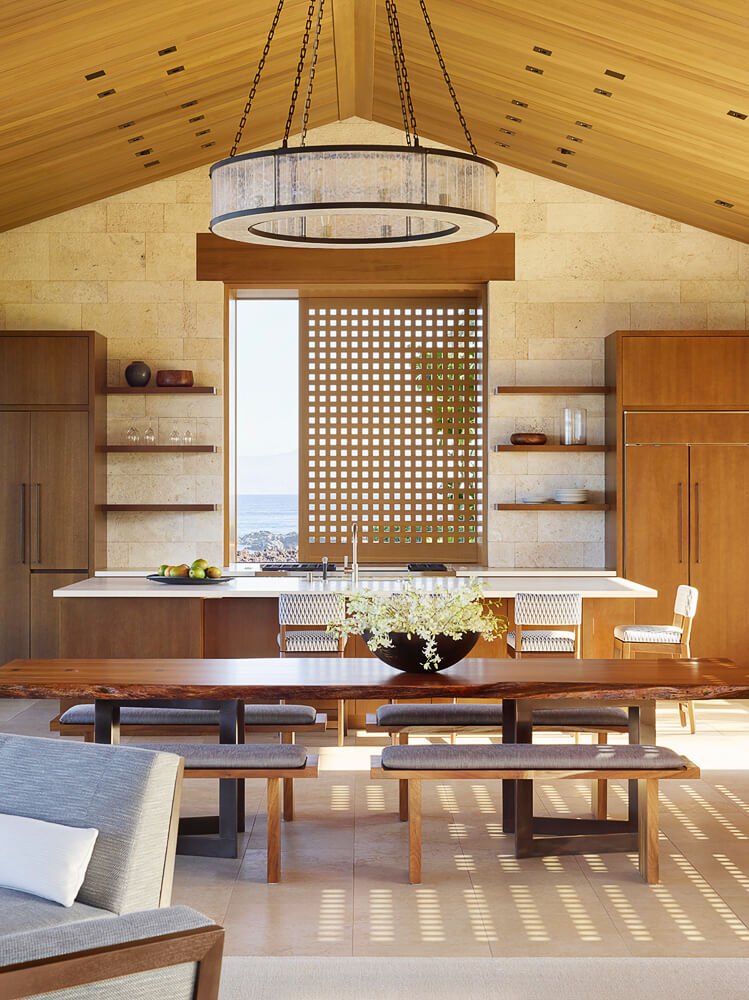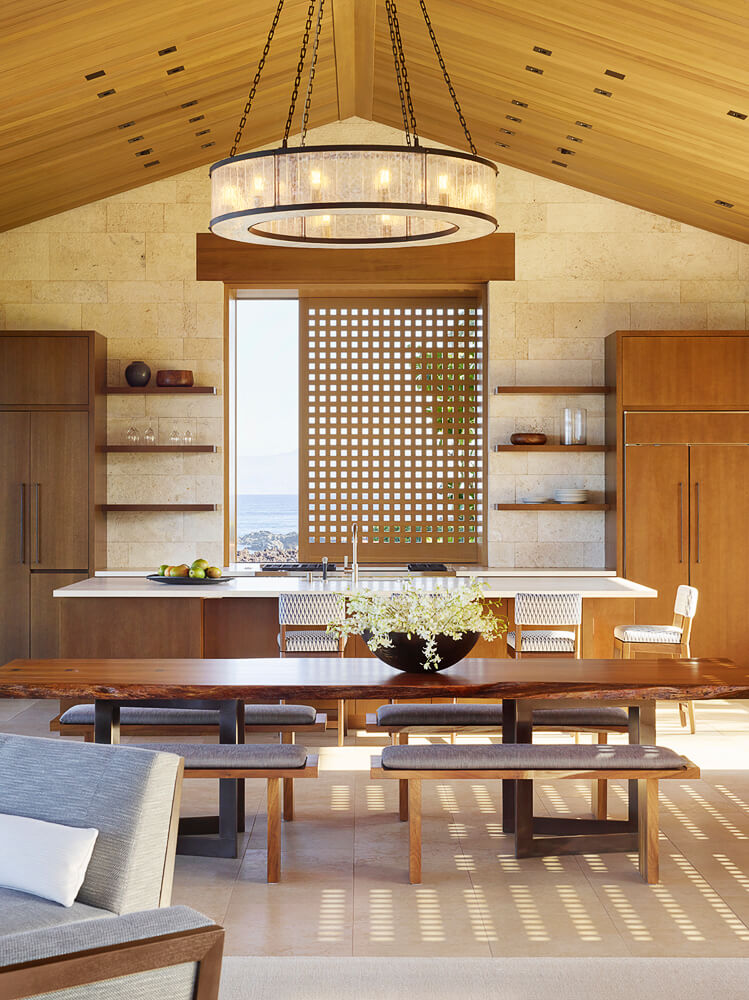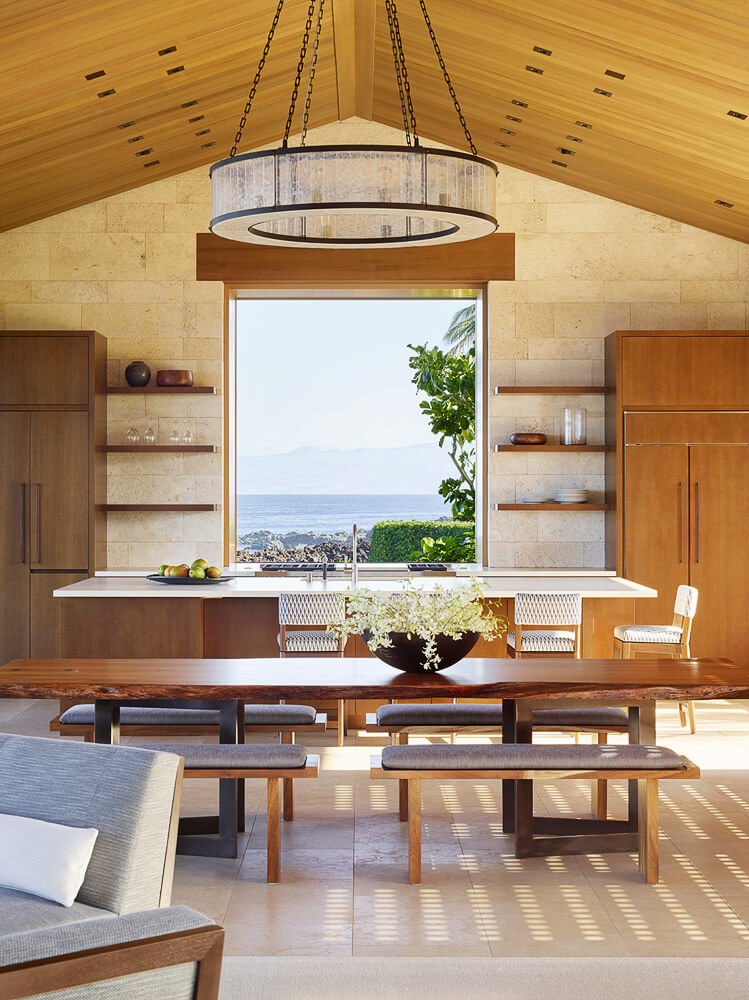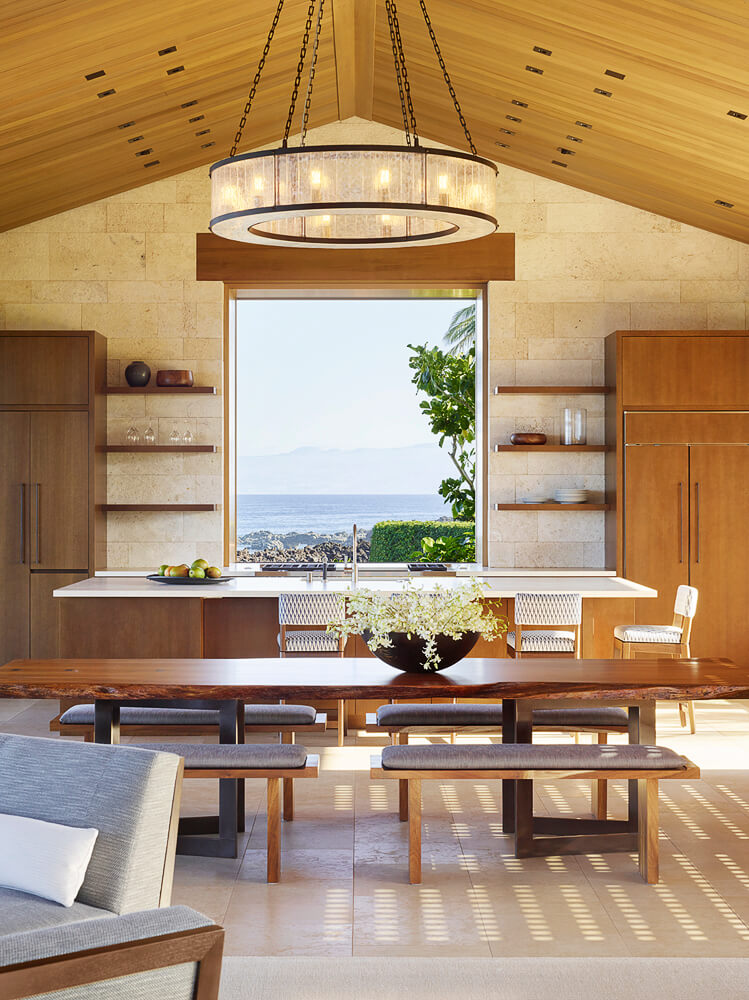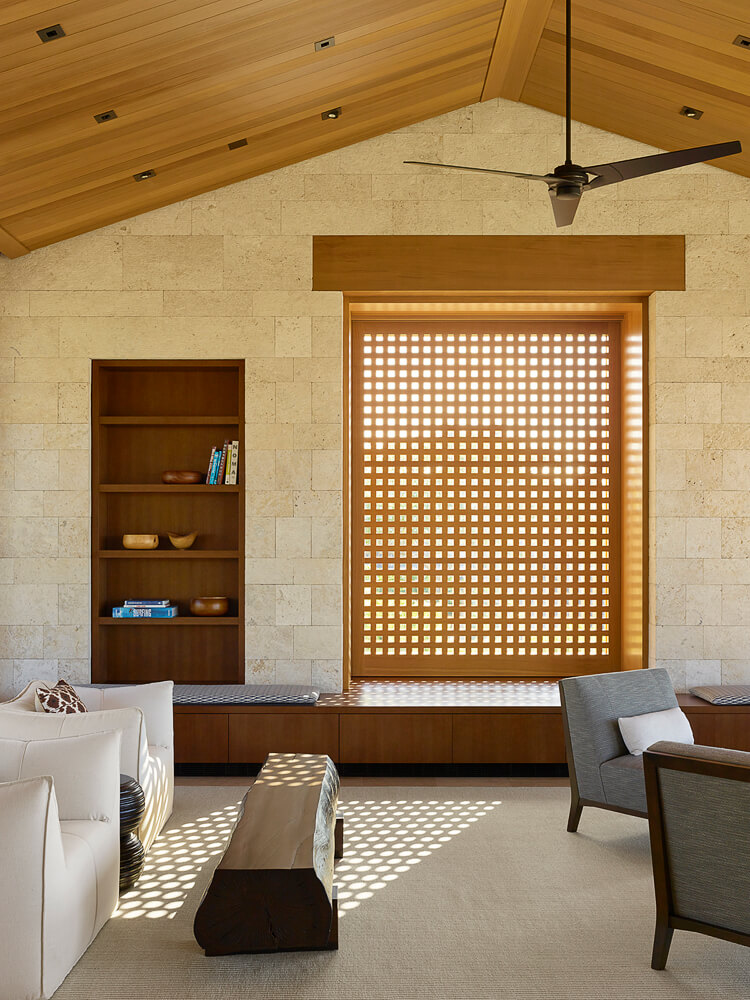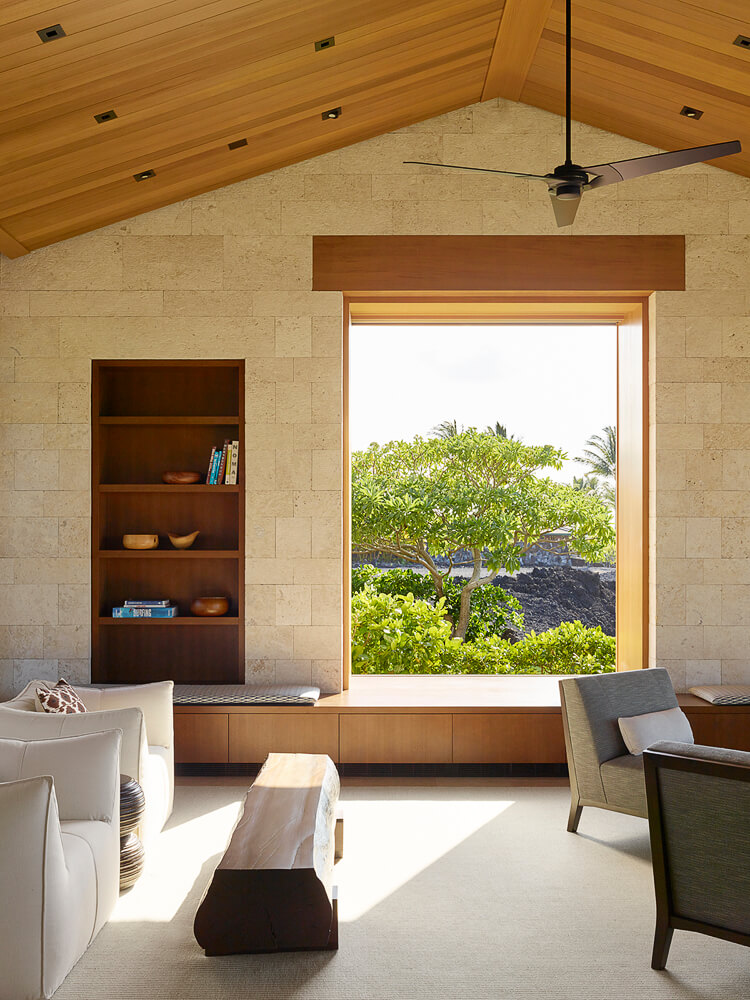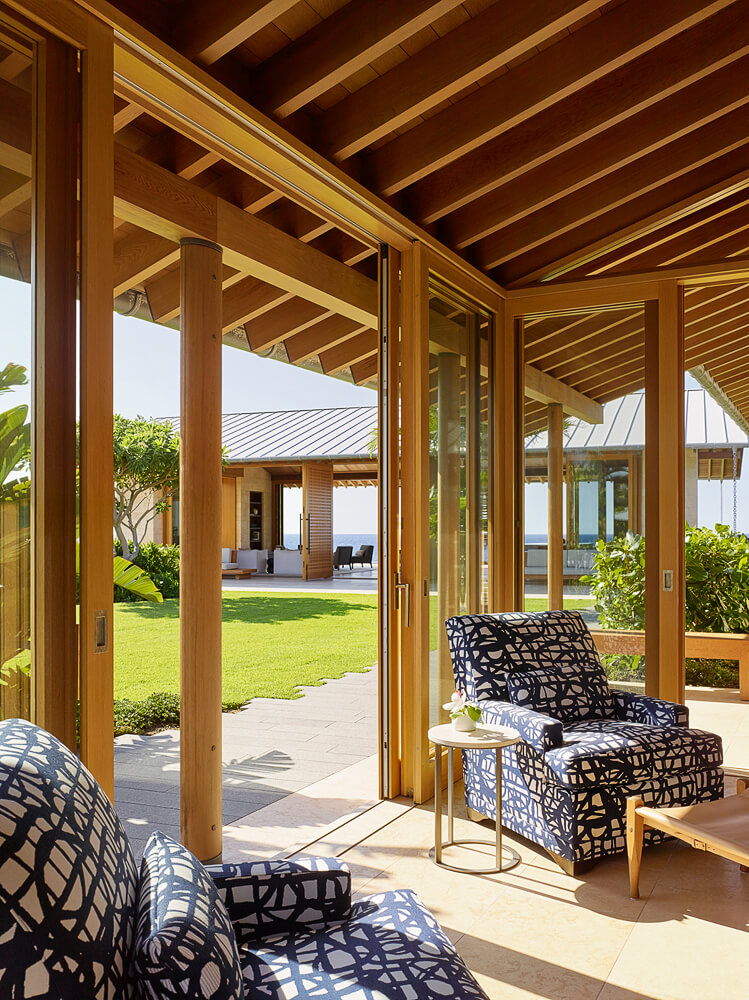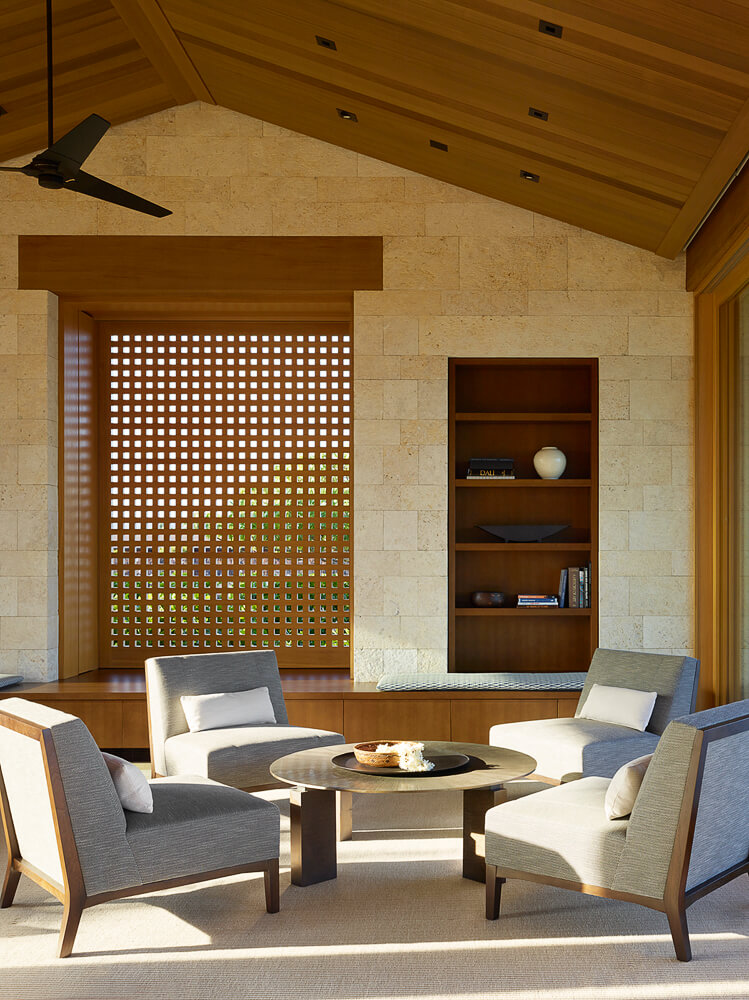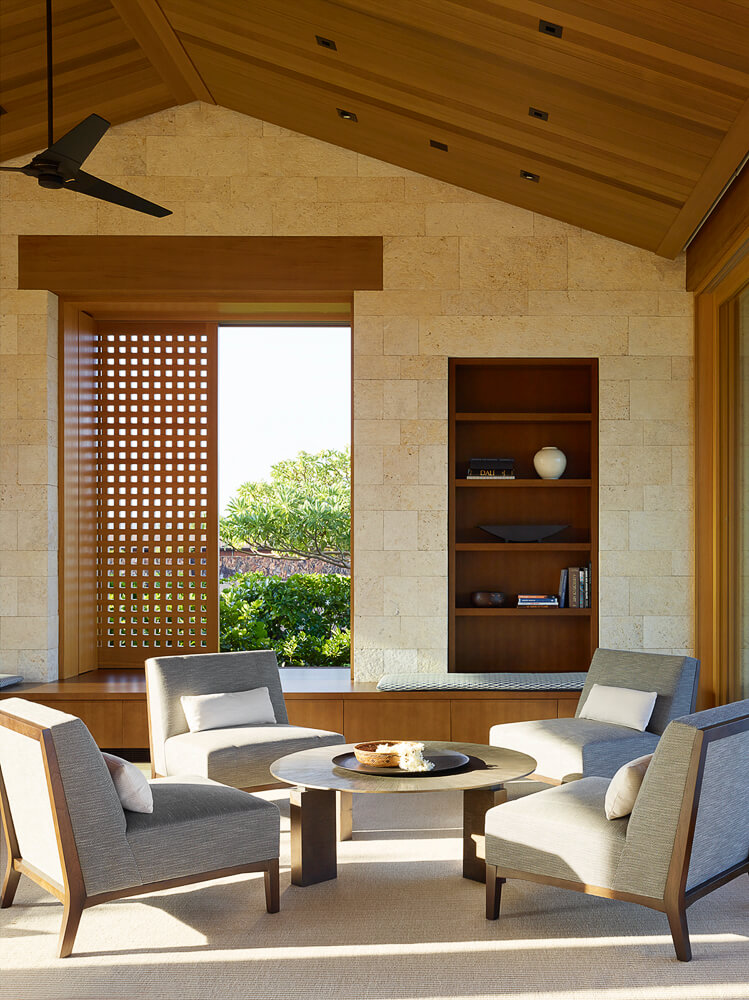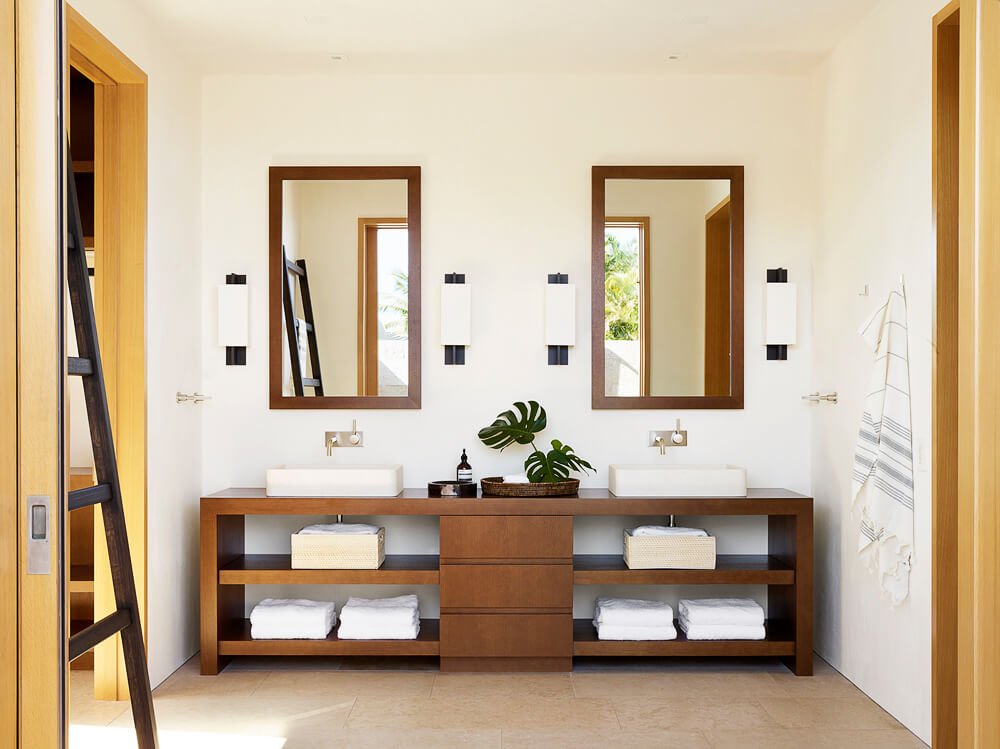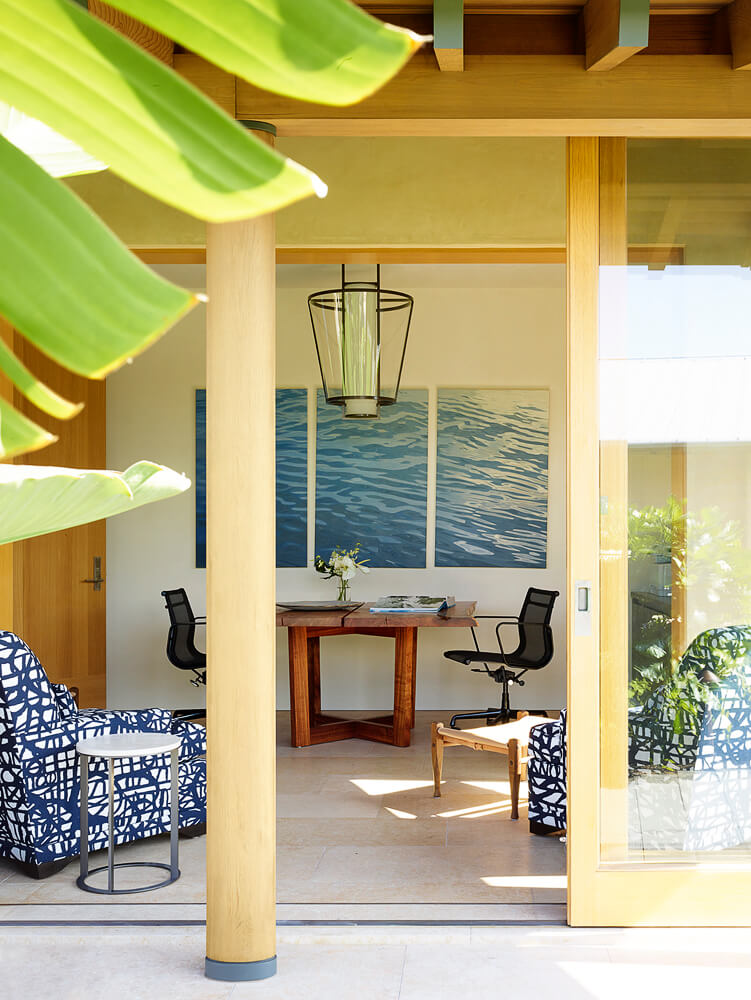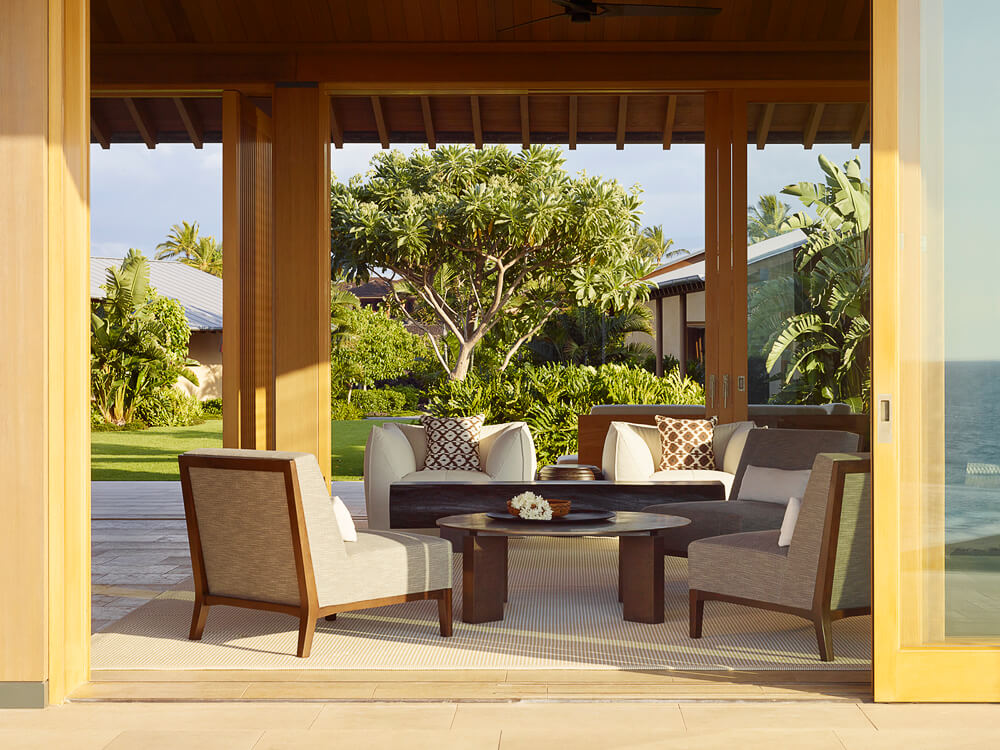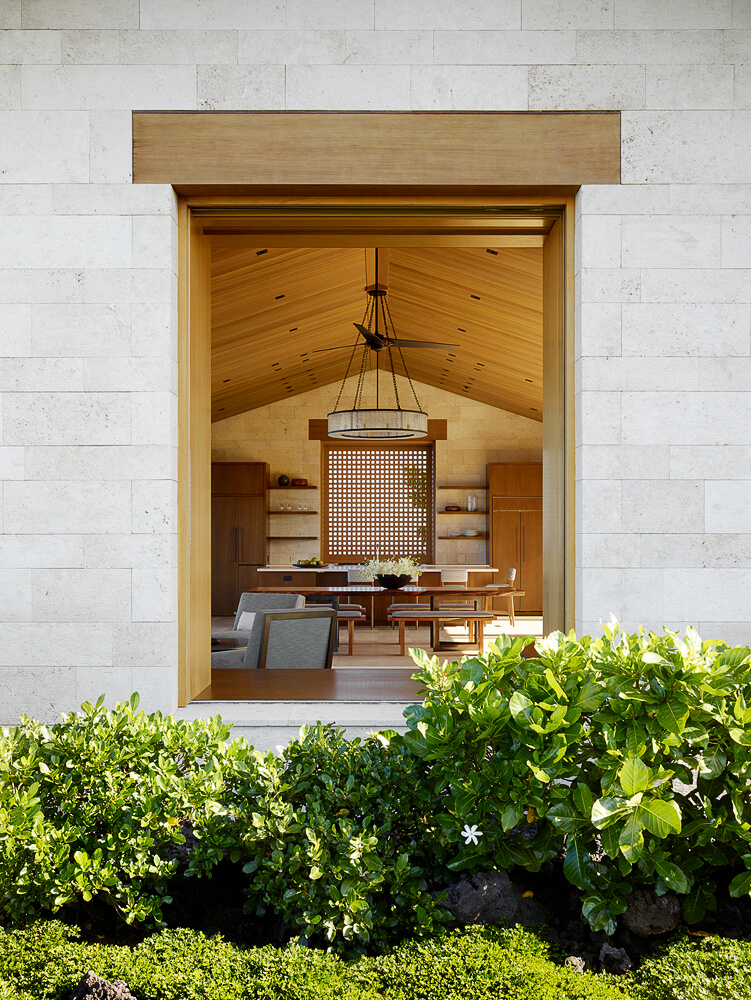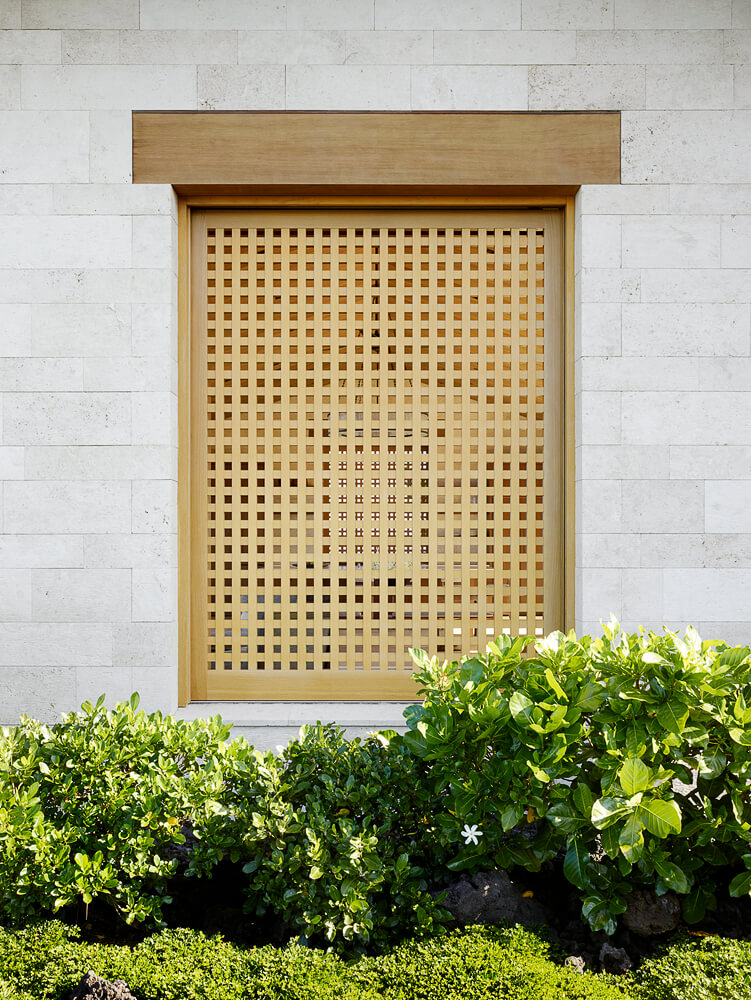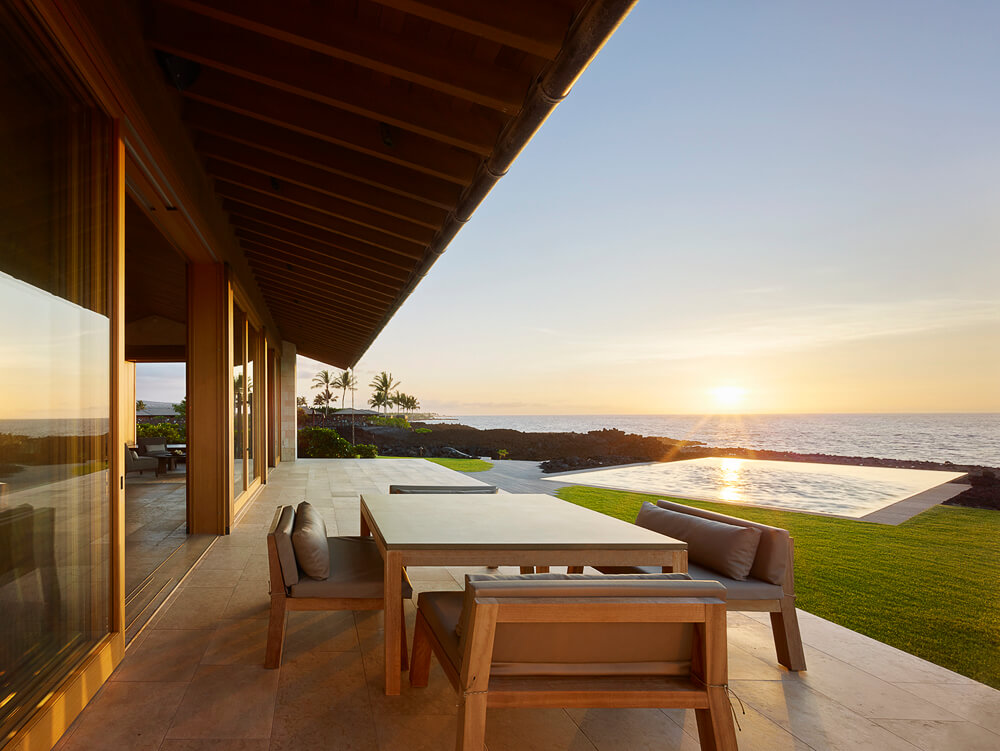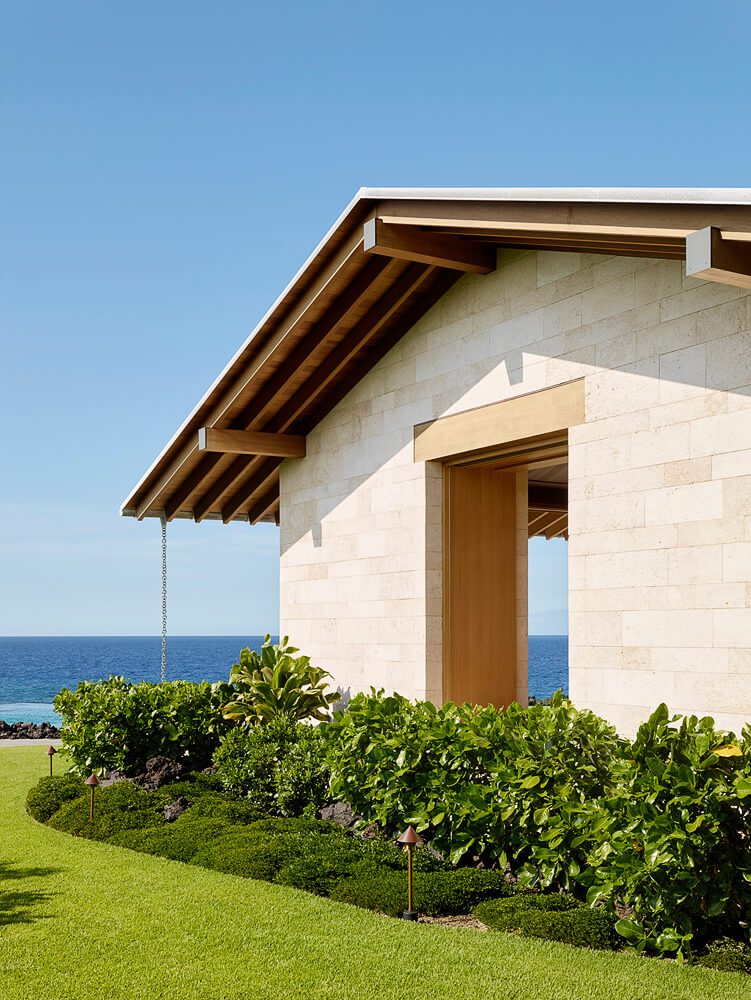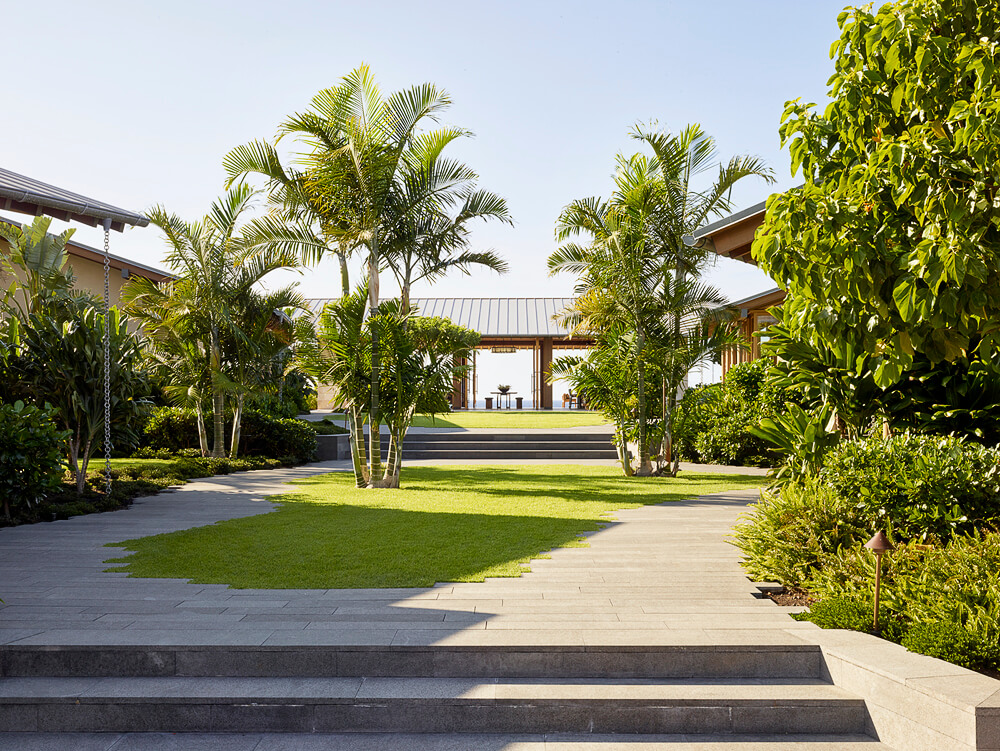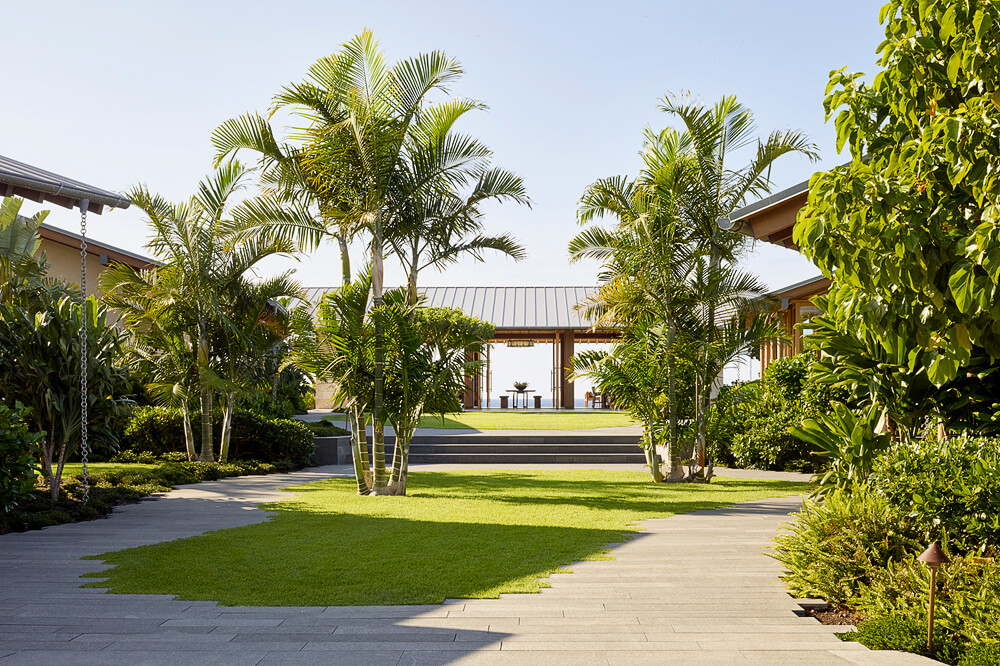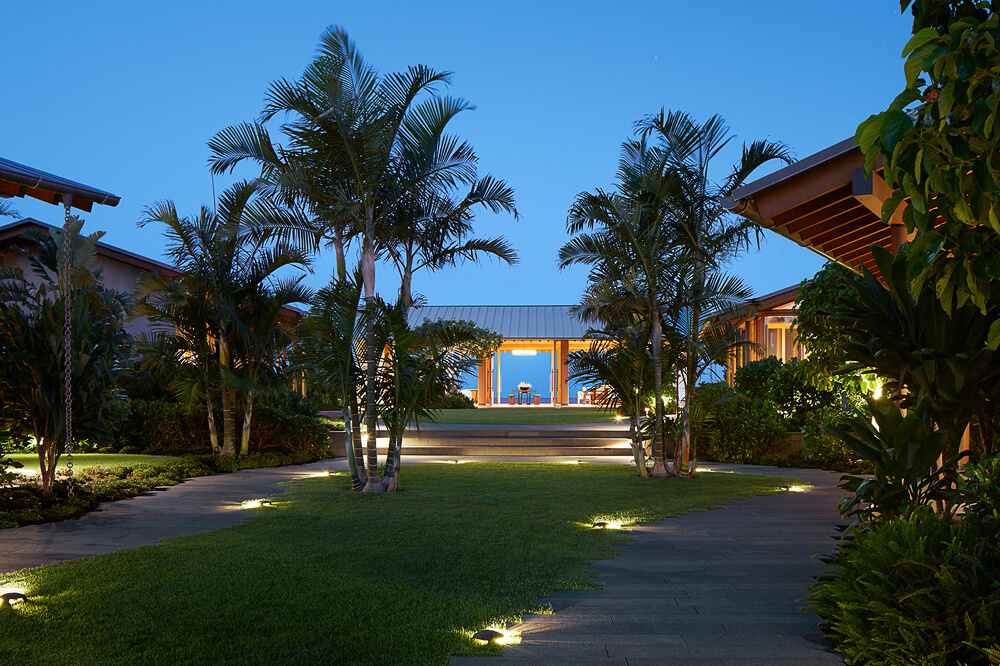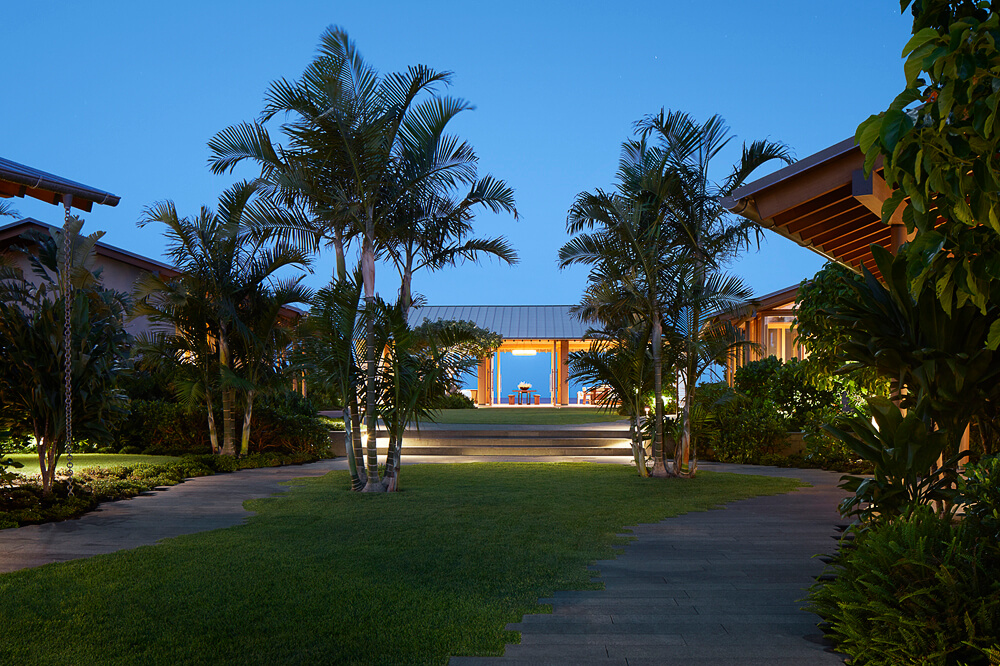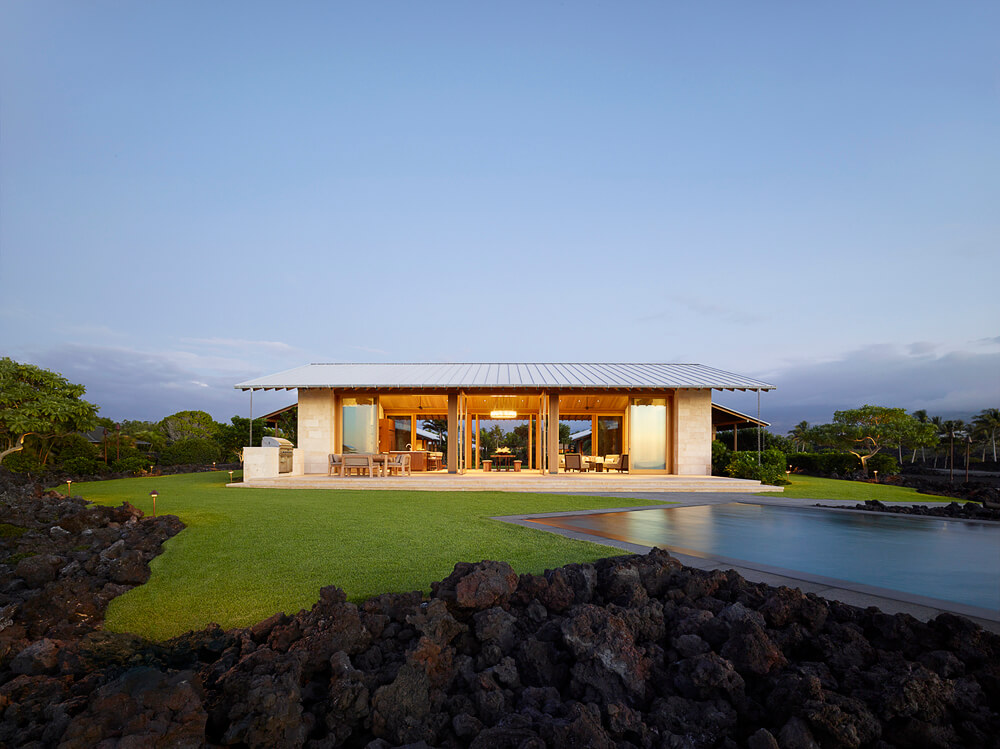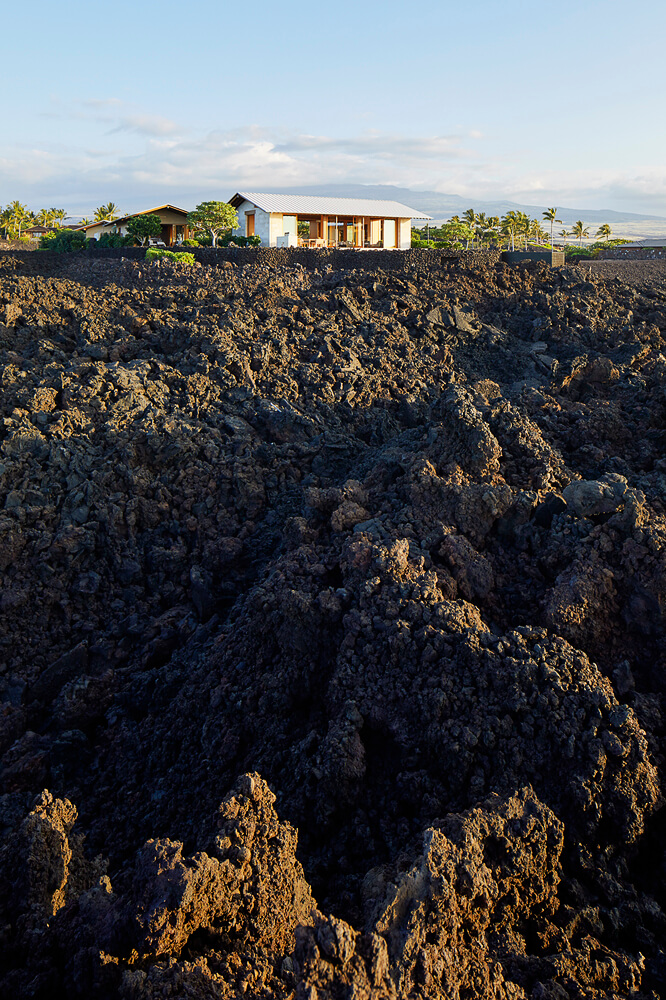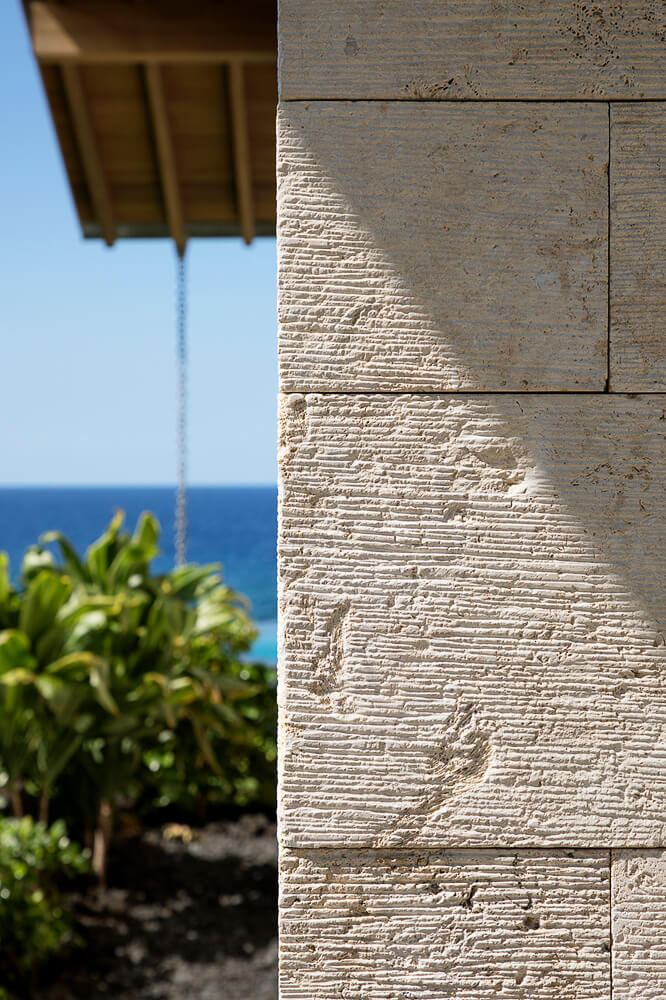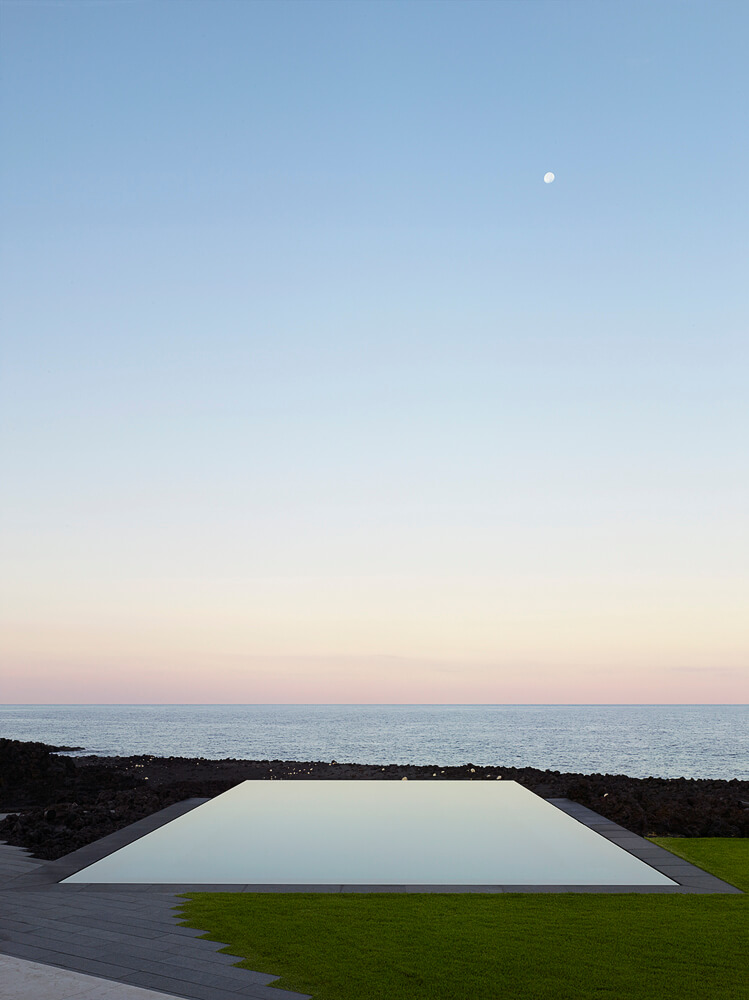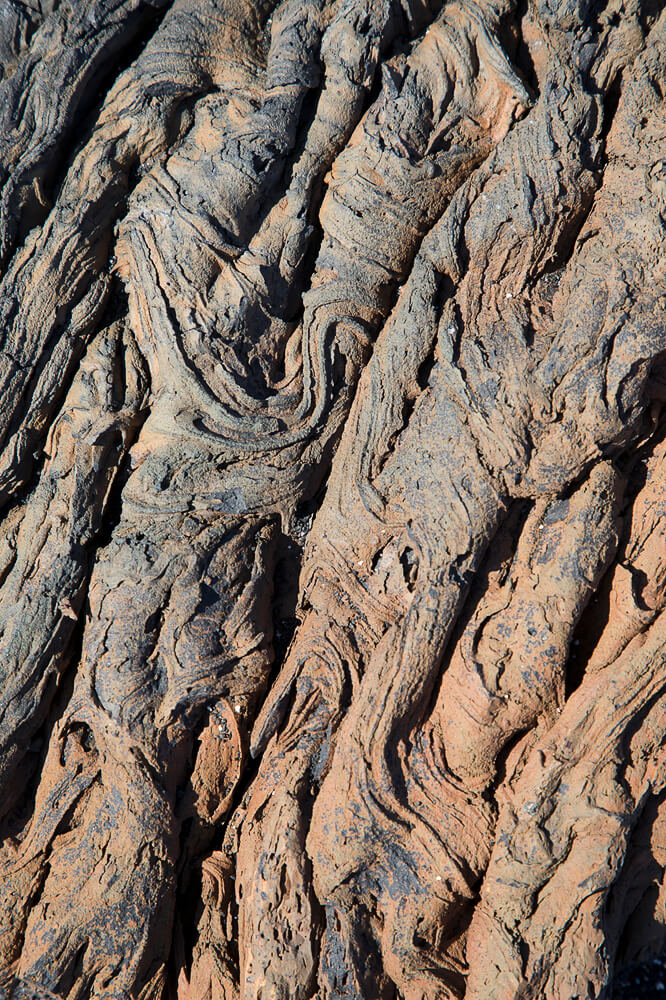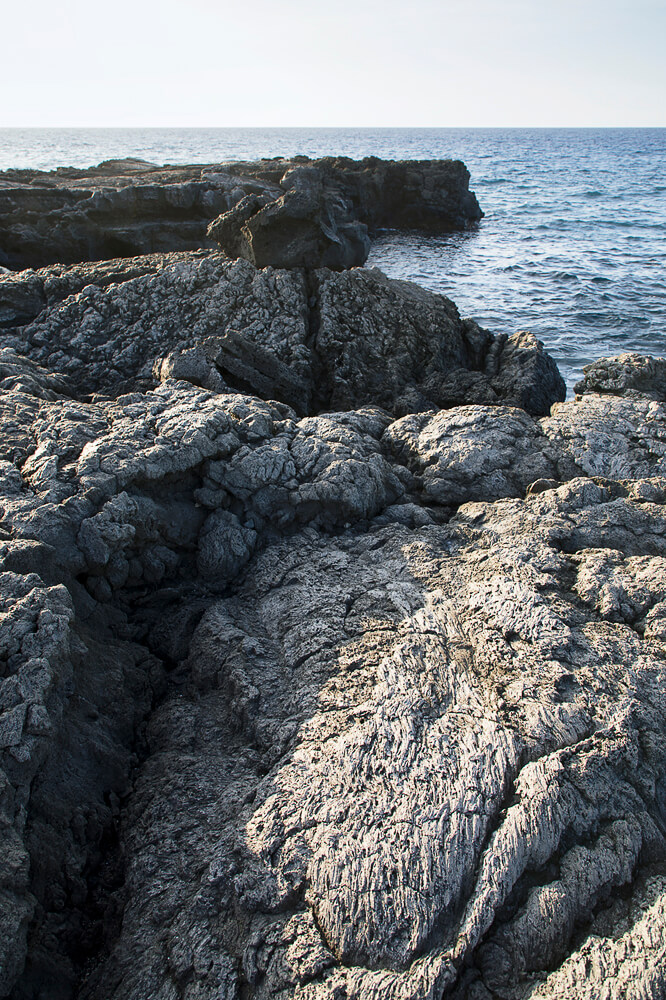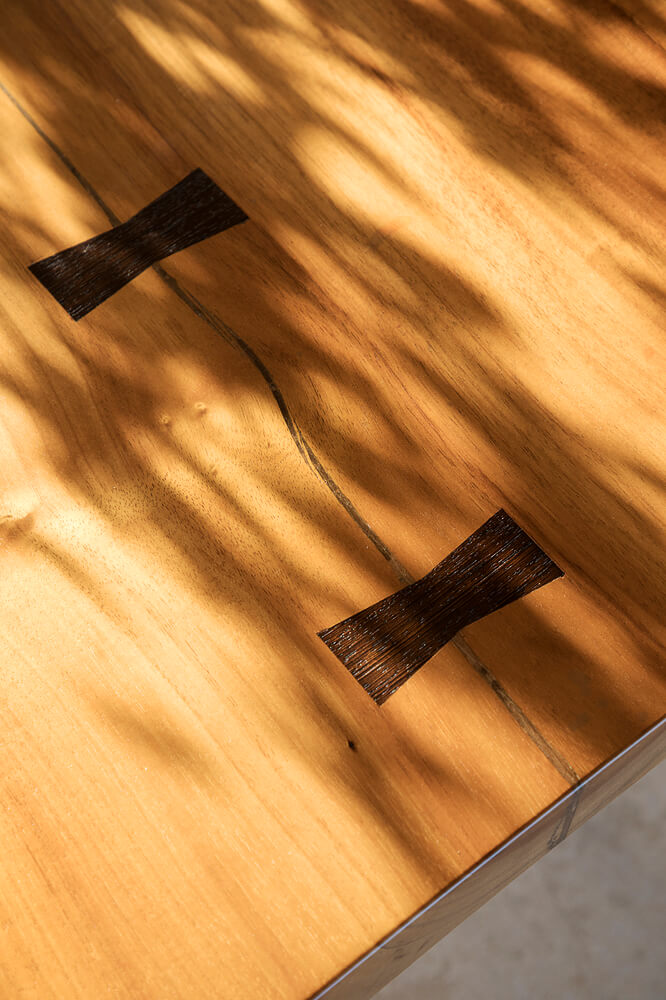 ---