Coldefy: Located in the heart of the quartier Euralille, between two major architectural pieces, the Grand Palais and the Cité Administrative, and at the interface with the railways, Echo reflects strong environmental ambitions. With a wooden structure, Echo is the 1st biobased building in Euralille and offers a rich program. With this project, Euralille testifies to its vitality and begins a new era, focused on low-carbon cities and landscape metamorphosis. The building acts as a green lung to renature the highly mineralized area and at the same time an attractive signal.
The project is developing 8,000 m², nearly 40% of which will be devoted to hosting a predominantly catering and leisure program, in the form of a large rock-climbing room. The office program will host the flex office brand Newton Offices. The programmatic diversity of the project creates a building who lives in several rhythms. Each to their own turn, the different uses enliven the project throughout throughout the day. As the seasons go by, life unfolds or folds up on the square and the terraces. In addition, during events at the Zénith, the project allows to buffer flows and create a real point dynamic and attractive in the heart of town.
The Echo project aims to create an urban oasis, a refuge for biodiversity. One of the landscape issues of this project is to design with local and resilient plantations, allowing reasonable maintenance adapted to acceptable environmental performance. The vegetation palette brings together eclectic plants selected for their visual and chromatic interest according to the seasons and their resistance. The gardens organized in terraces contribute to creating spaces of conviviality and to making Echo a pleasant and welcoming place.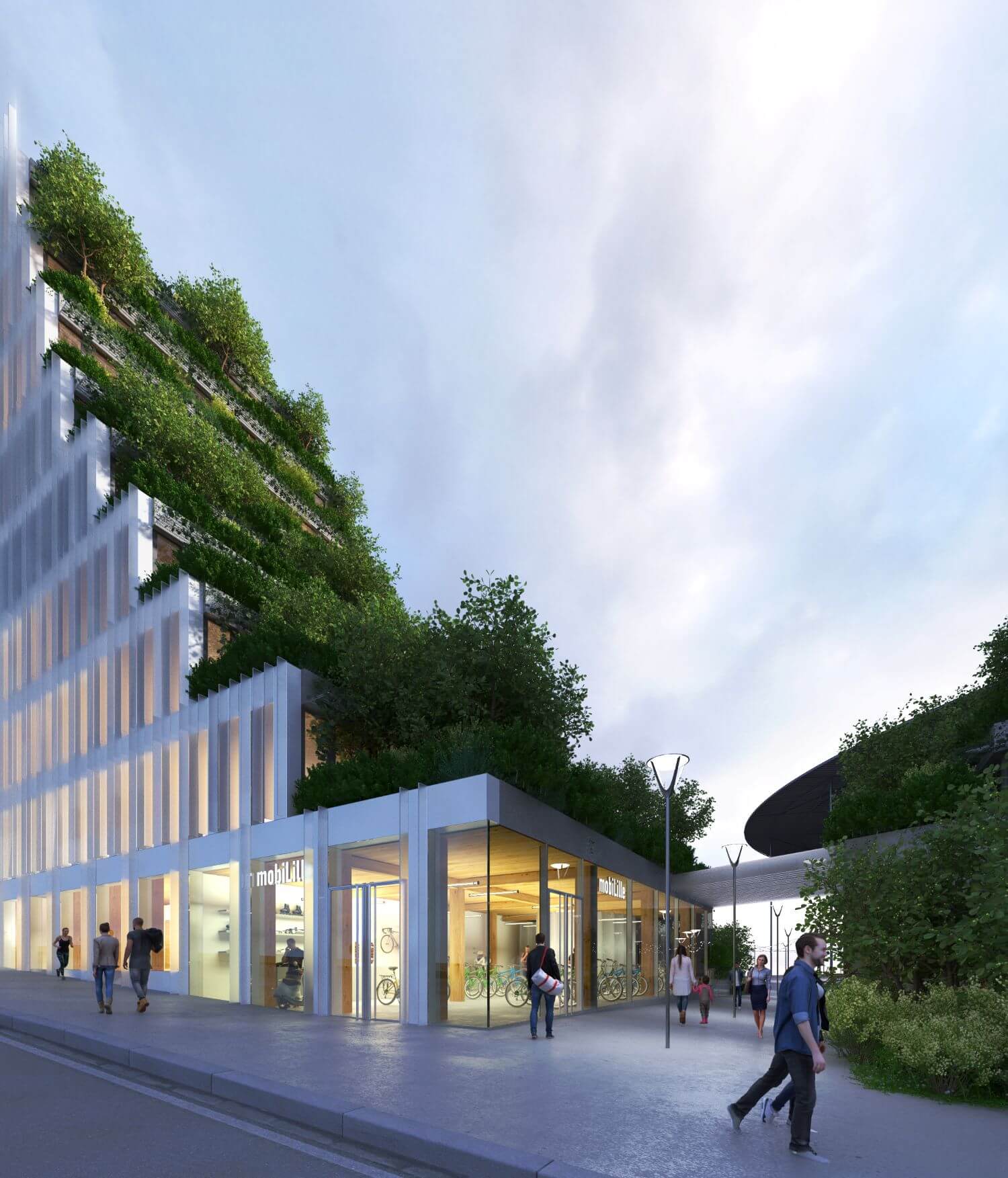 How is the project unique?
On an urban scale, the Echo project makes an effort to transform the surroundings by creating a fresh insertion into a hard mineral urban environment, making the neighborhood more walkable and human. On an architectural scale, the project proposes a new programmatic mixity to activate the neighborhood. The volumetric solution supports stepping terraced gardens with diverse vegetation which will bring new and much needed ecologic functions to the neighborhood.
What were the key challenges?
Recontextualize the reality of Euralille through a contemporary dimension, thus, bringing a human scale and a mix use program conceiving a building based on different rhythms and phases of the day. Additionally, the small site footprint, squeezed between the train tracks, the bridge, and the existing zenith hall, on a sloped terrain, created a complex geometric problem which called for a sophisticated geometric solution.
What building methods were used?
The mixed-use commercial building would be built with a wooden superstructure, making it the first wooden building in the Euralille district.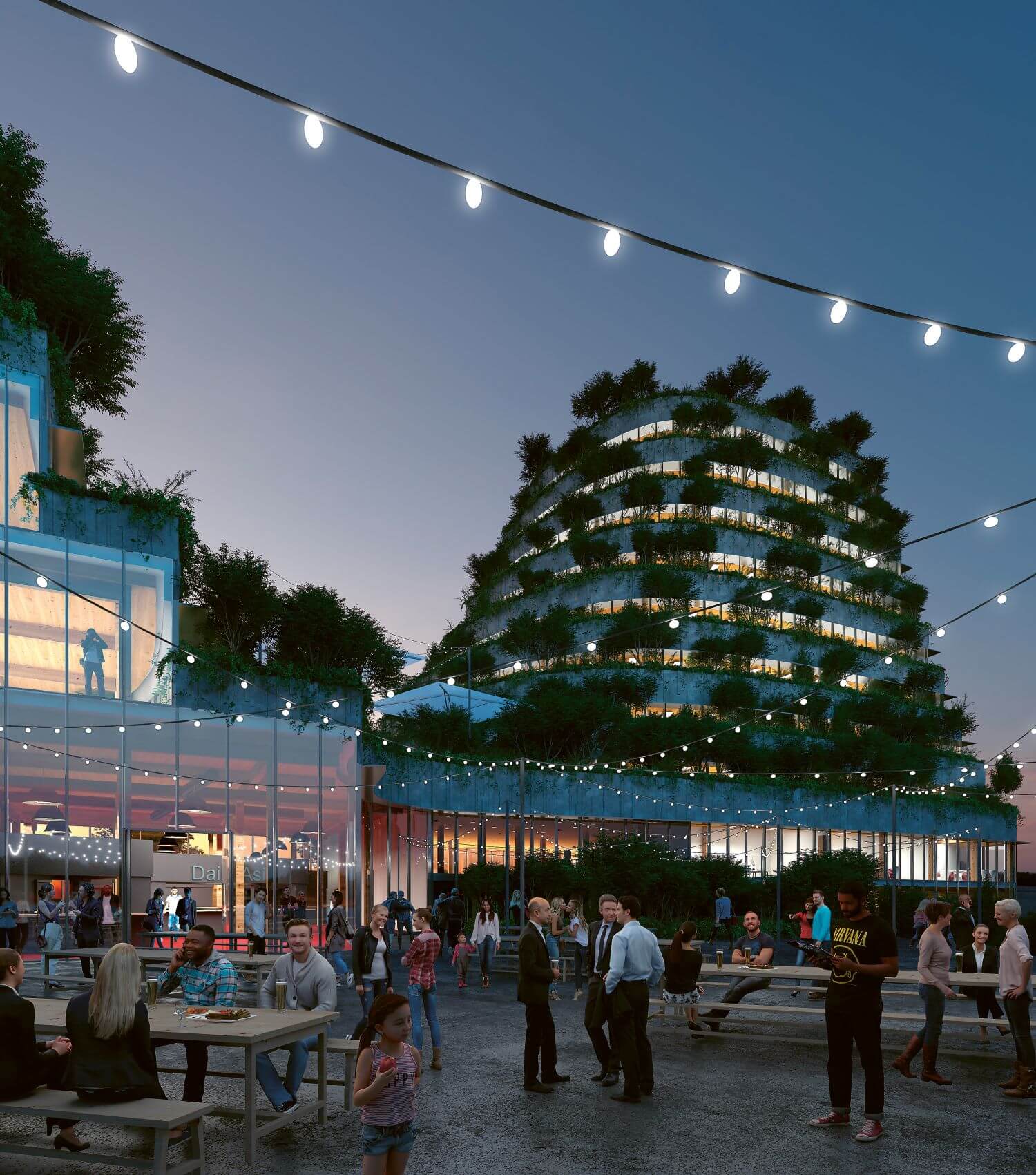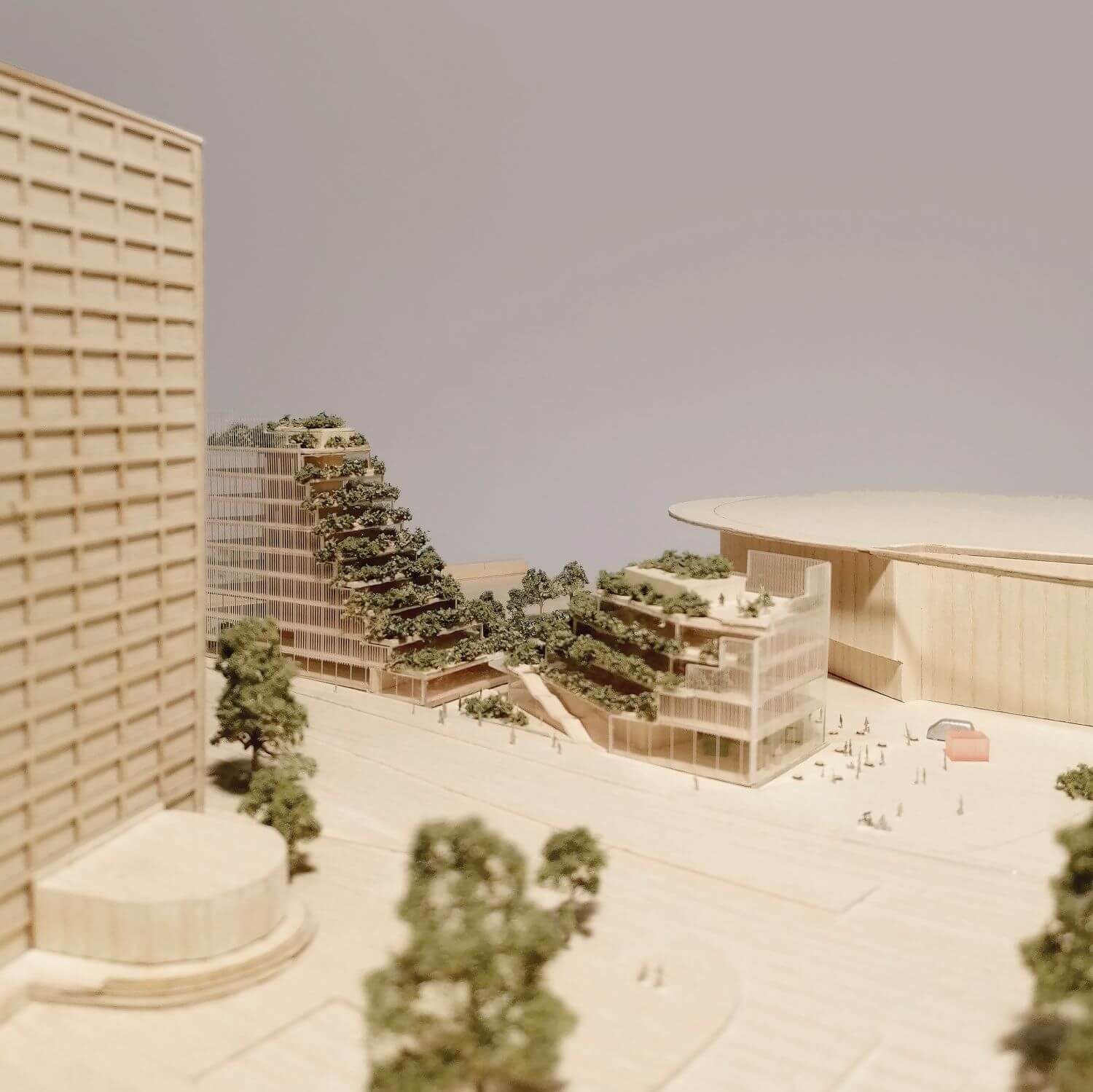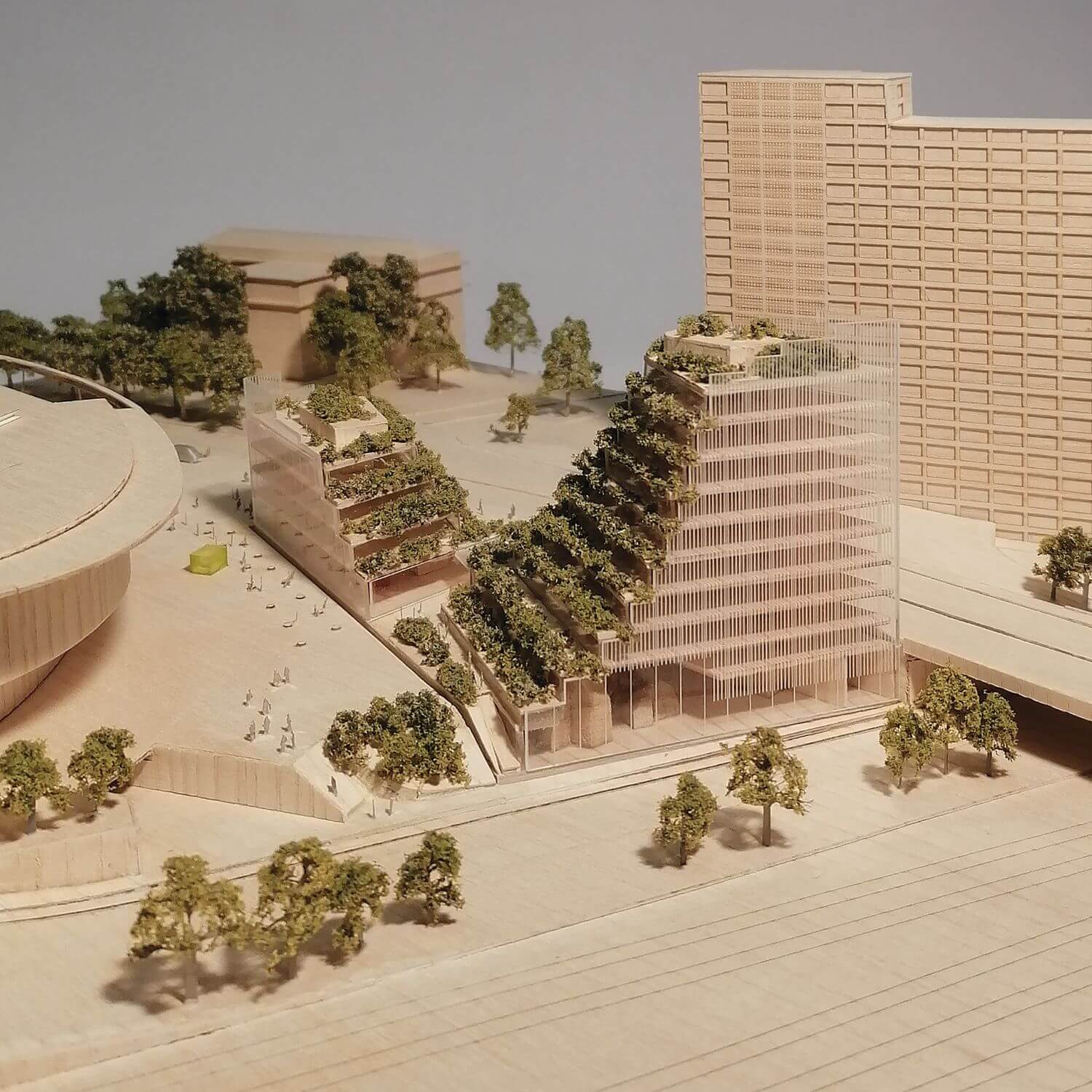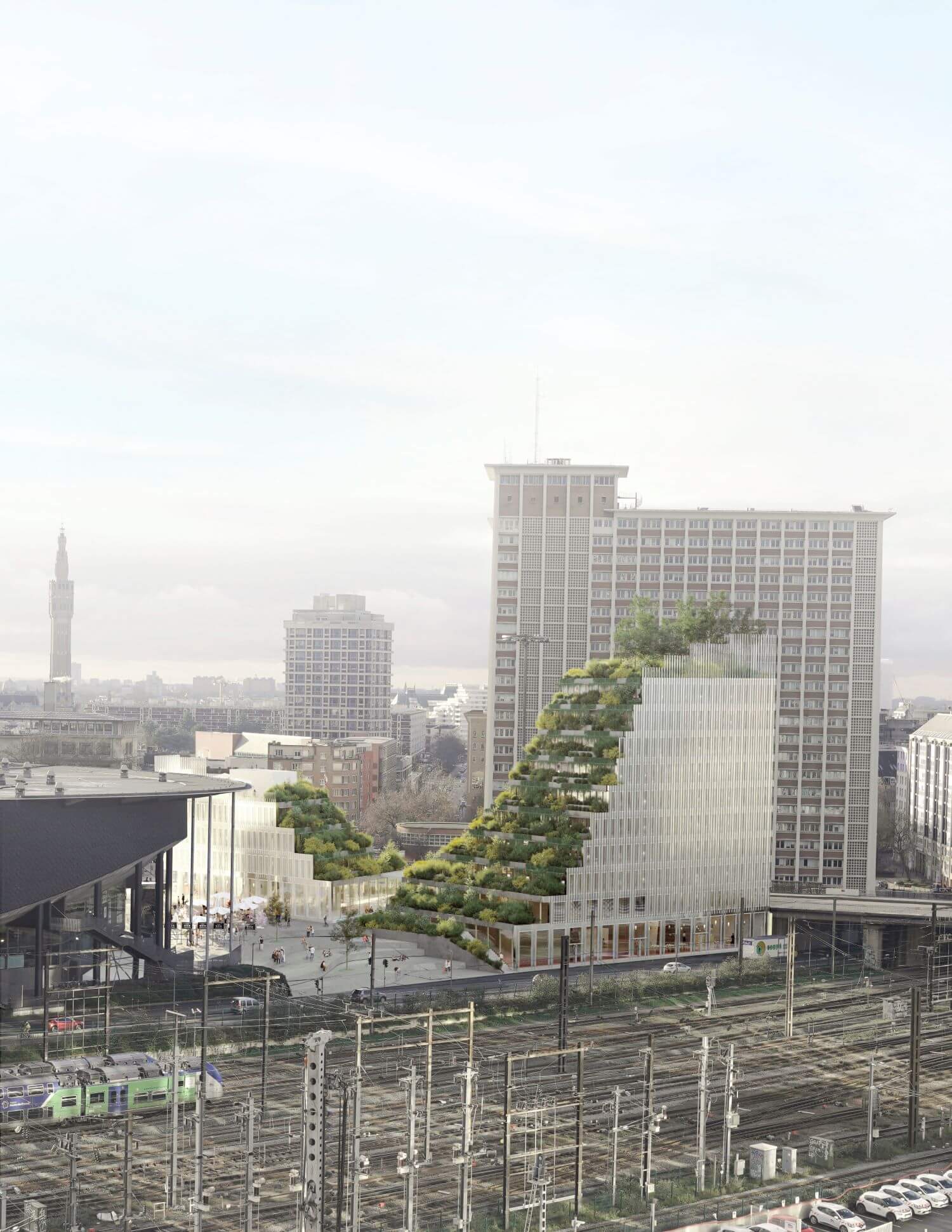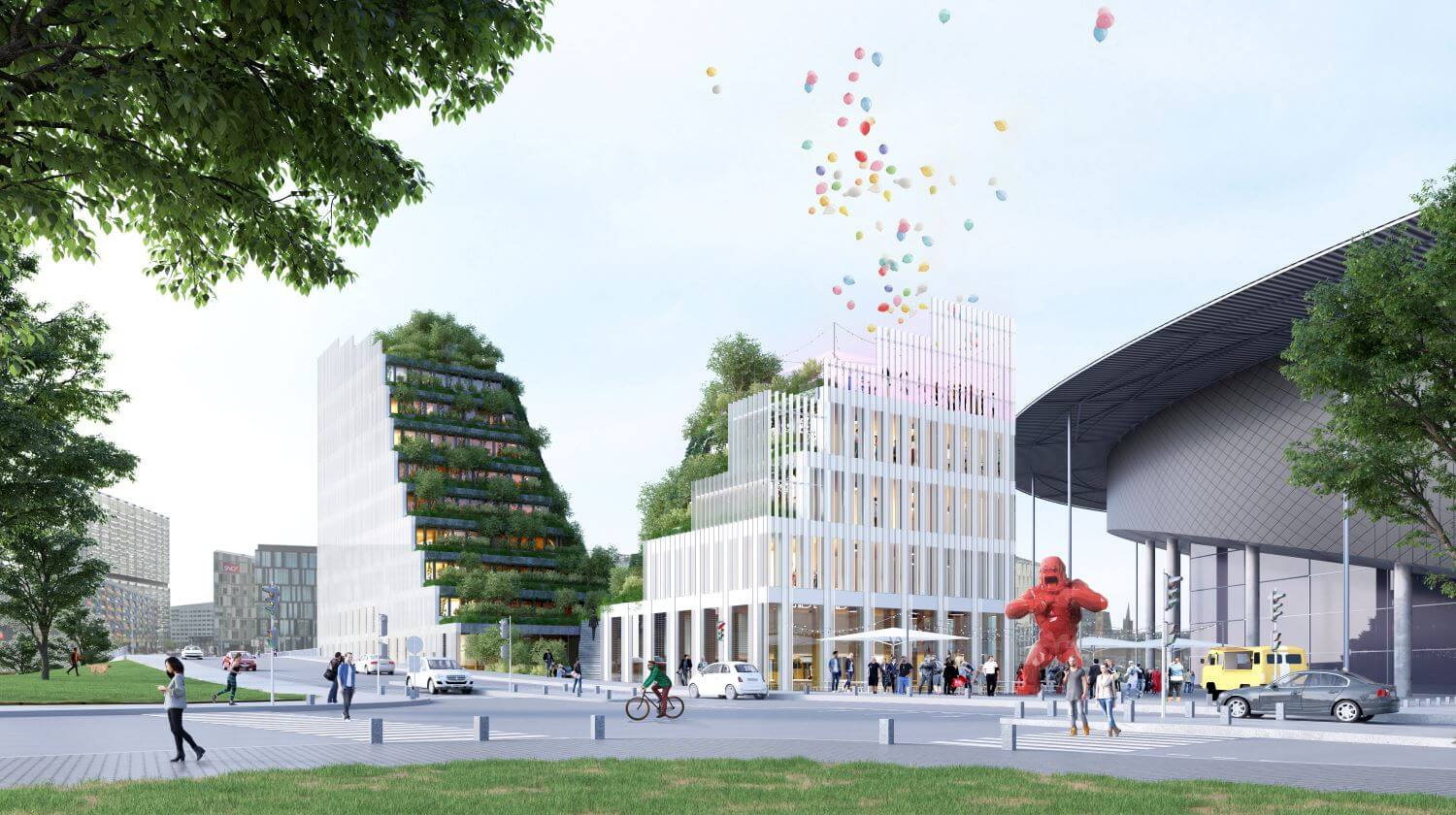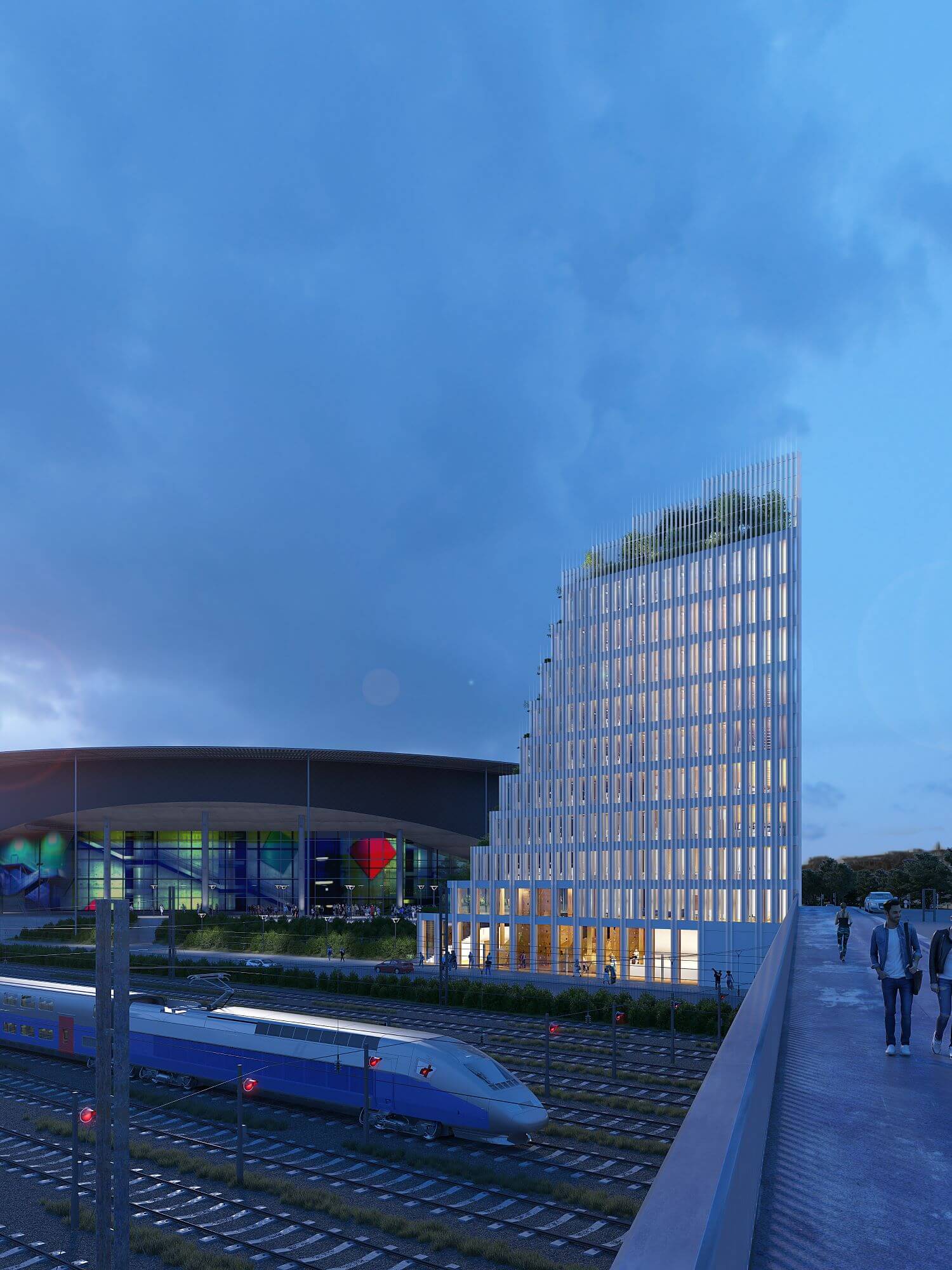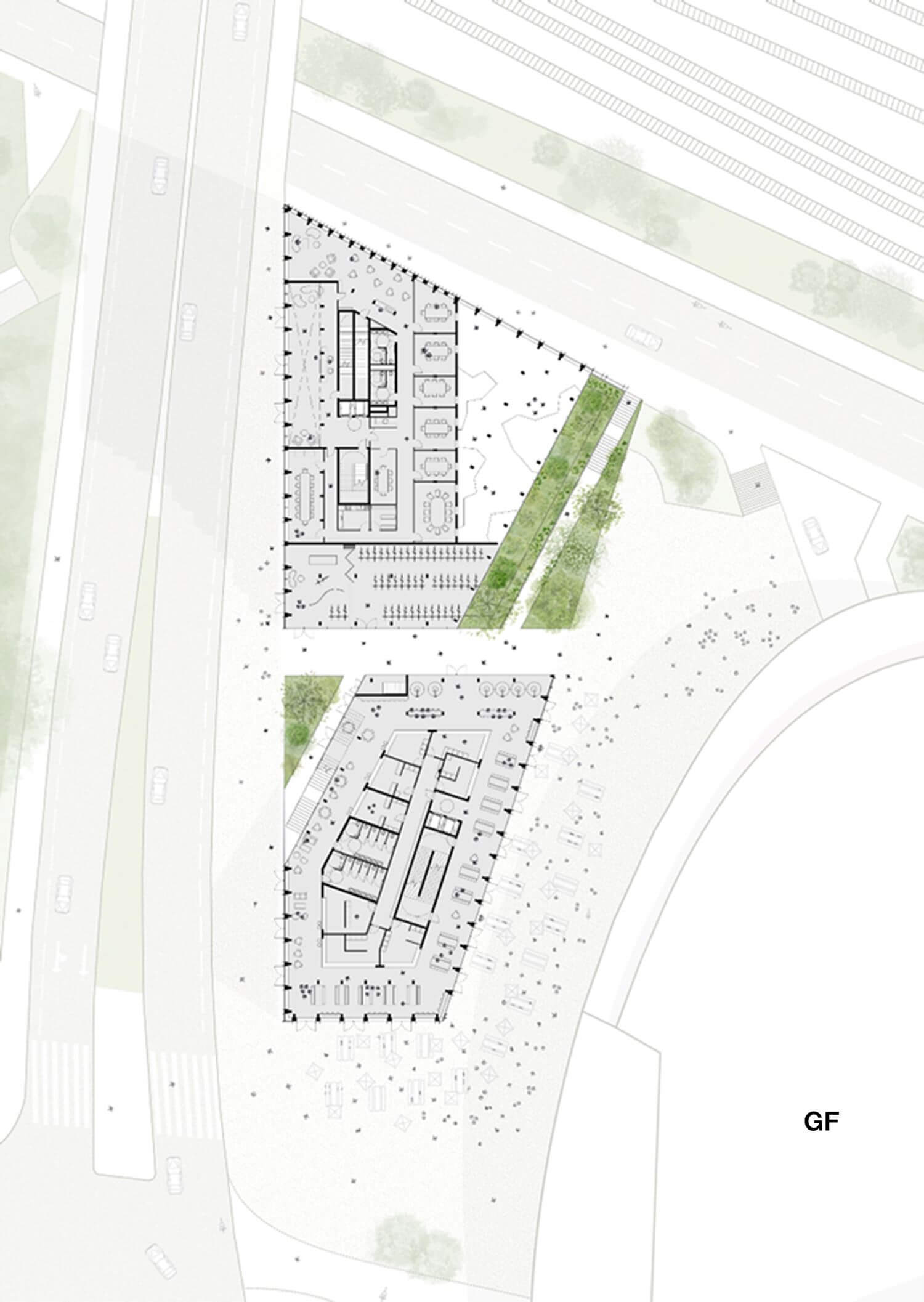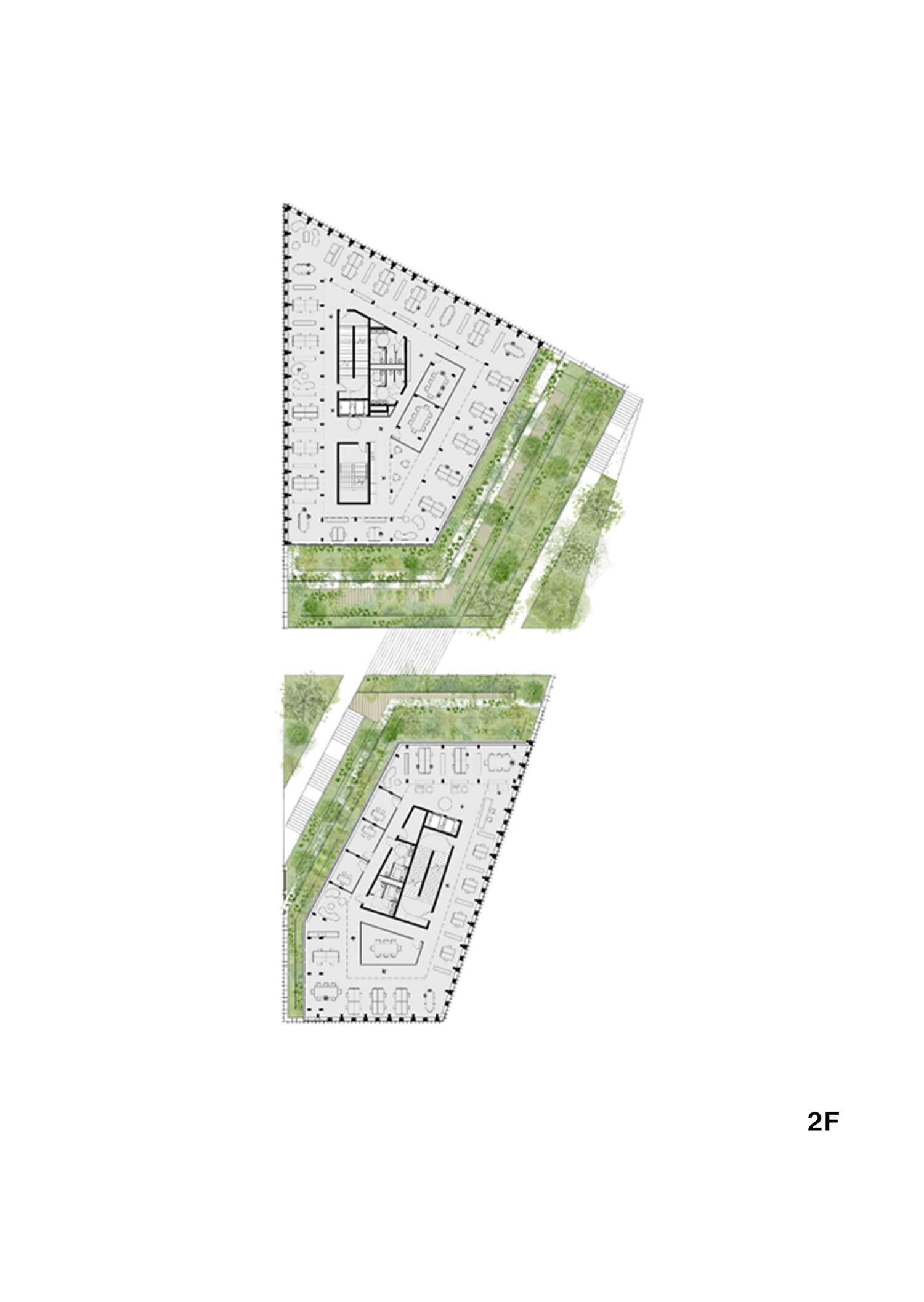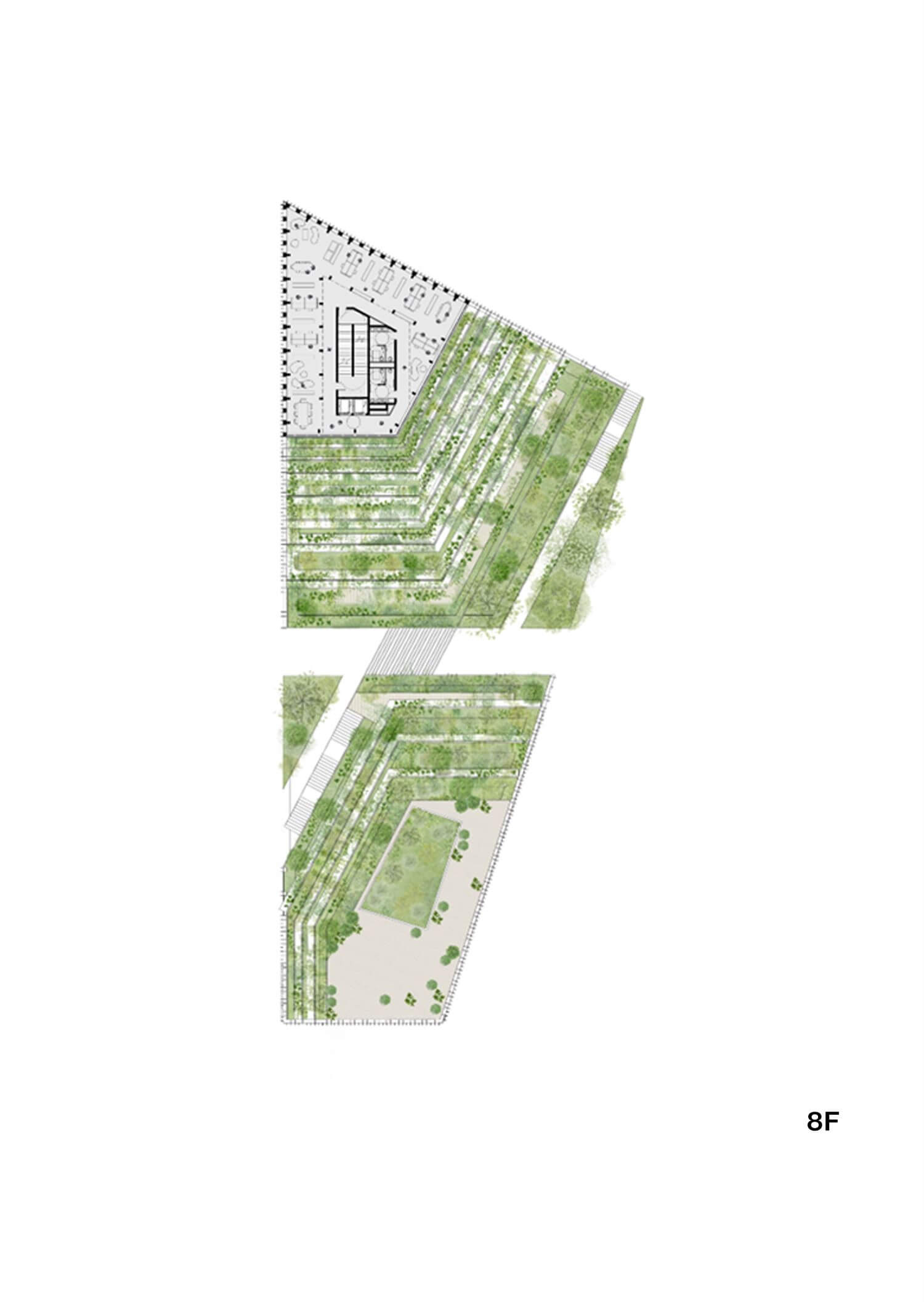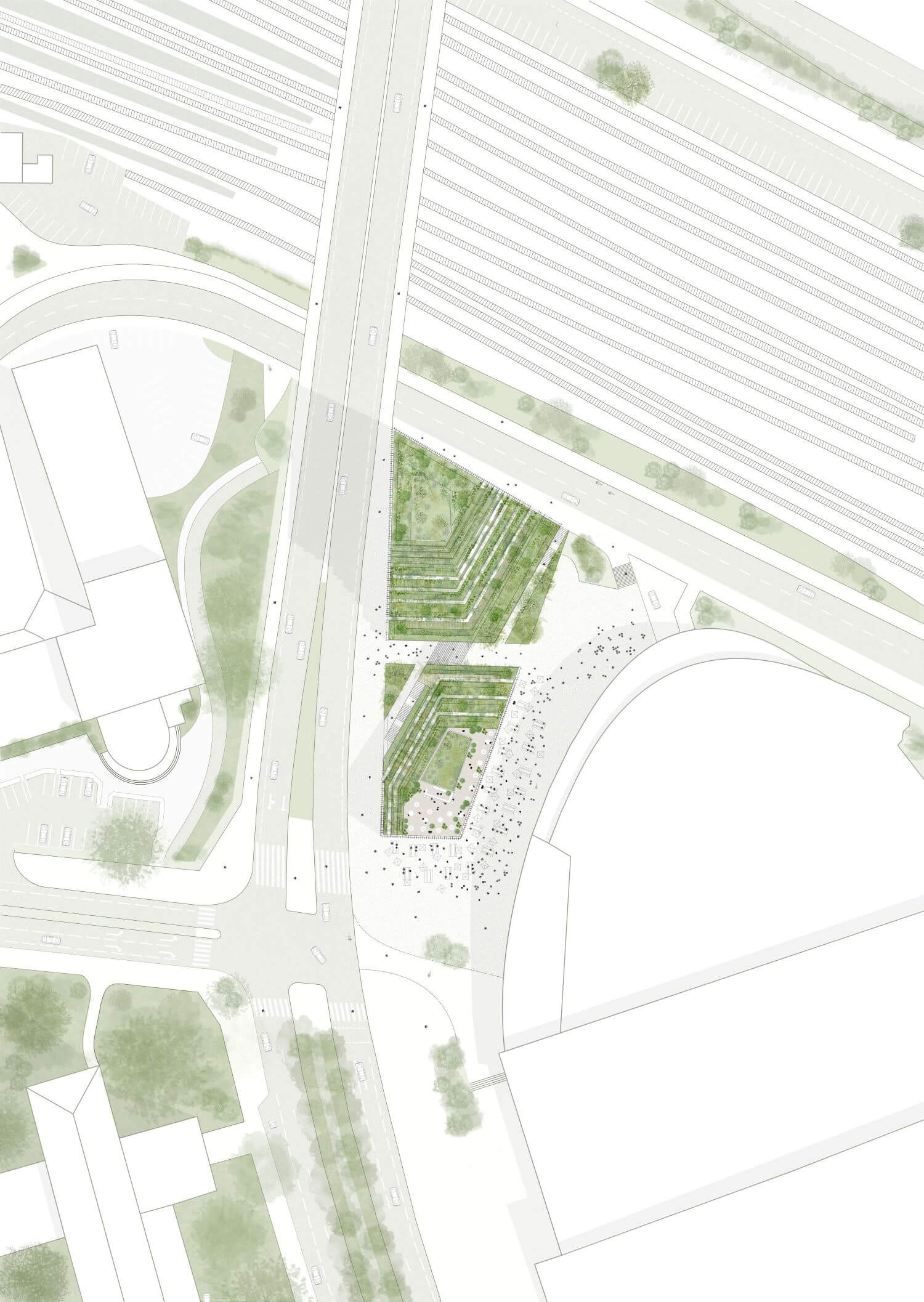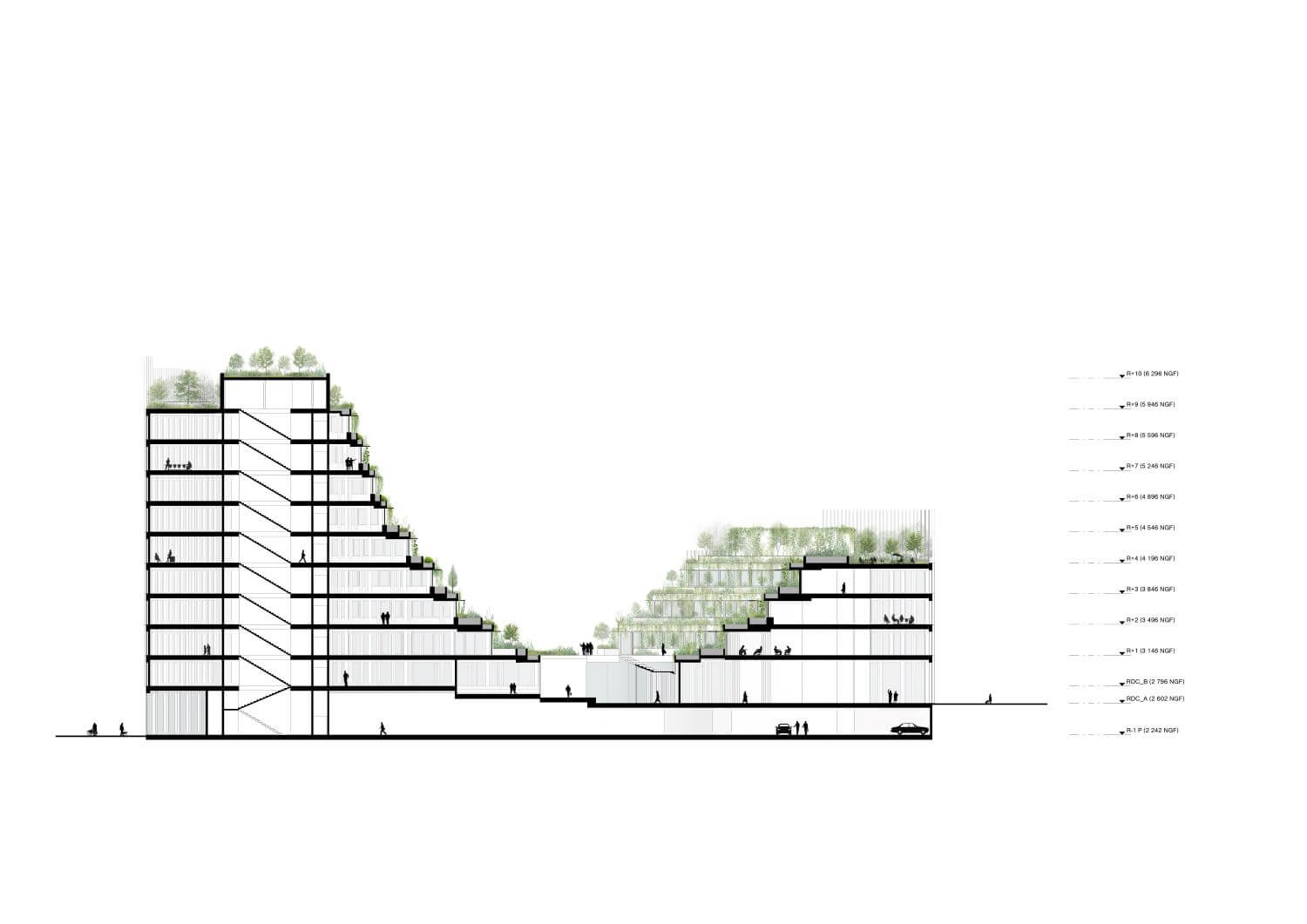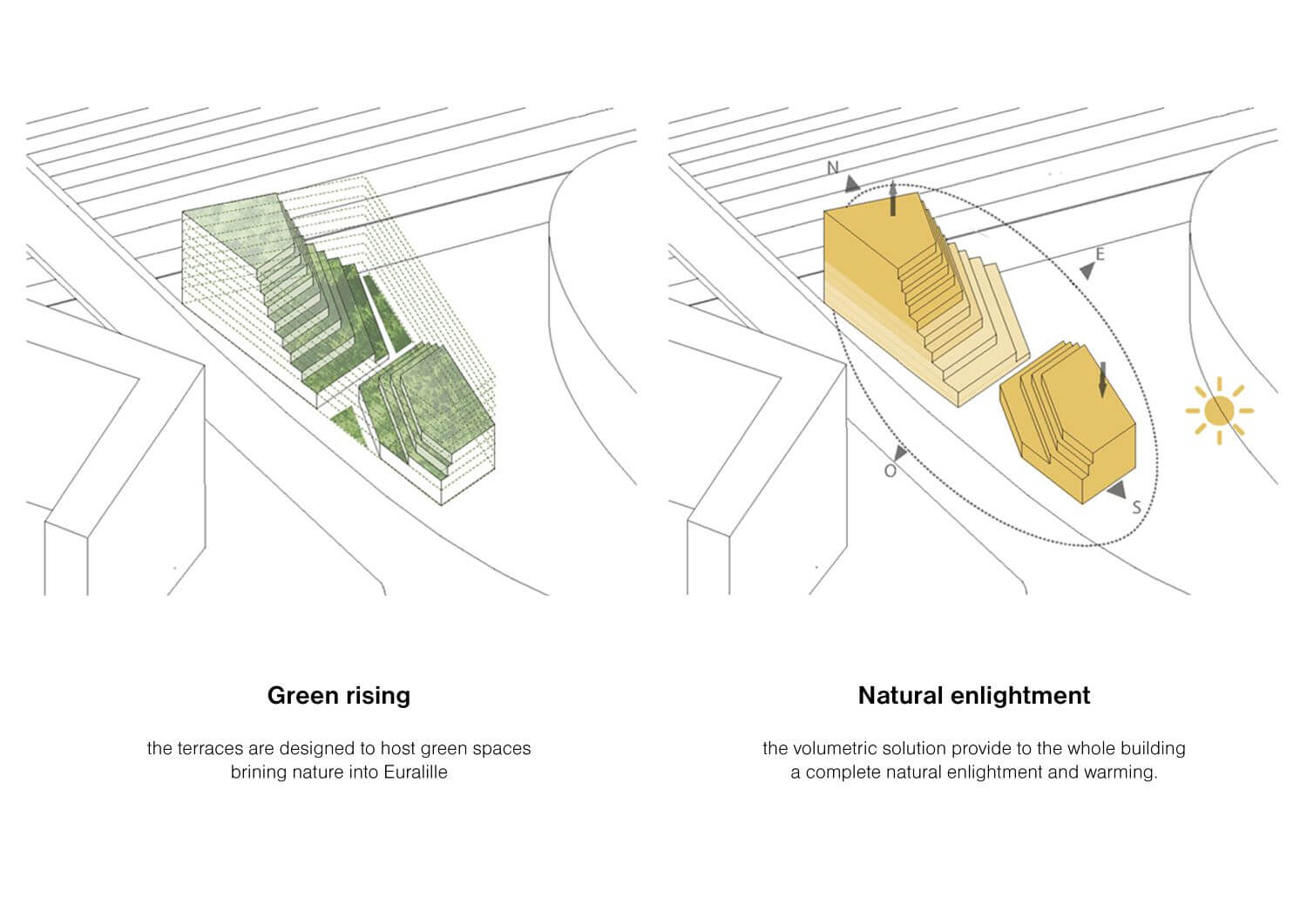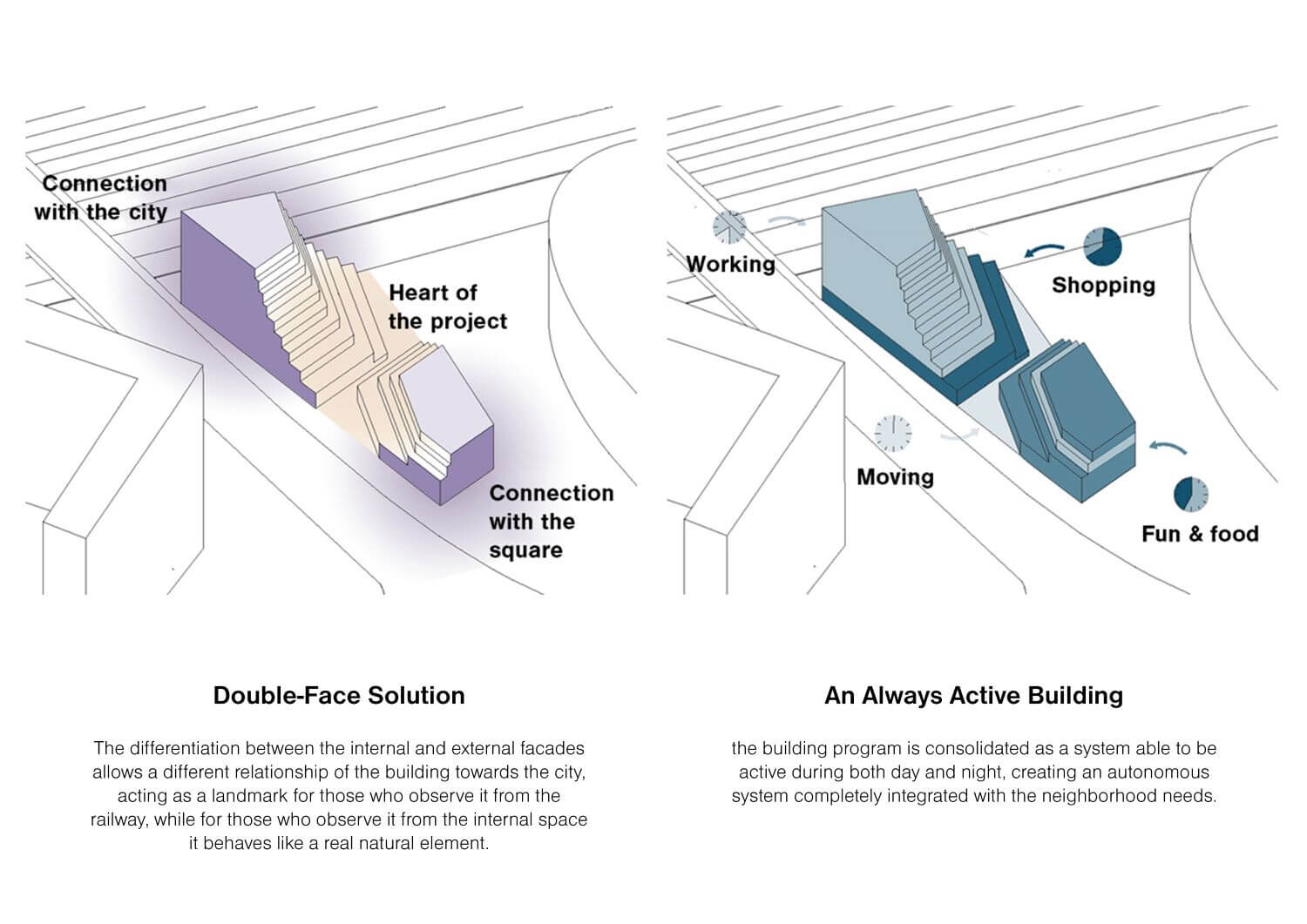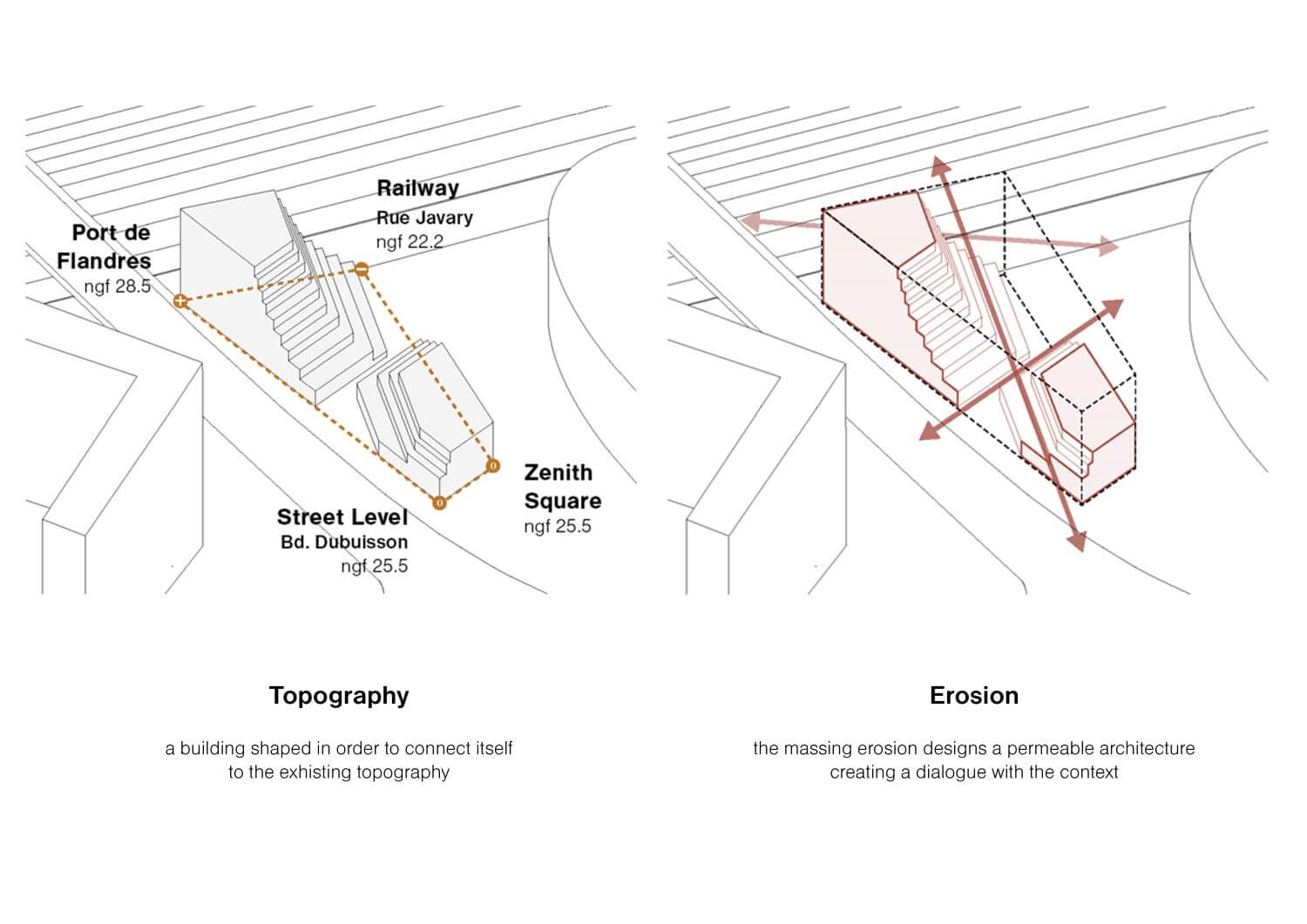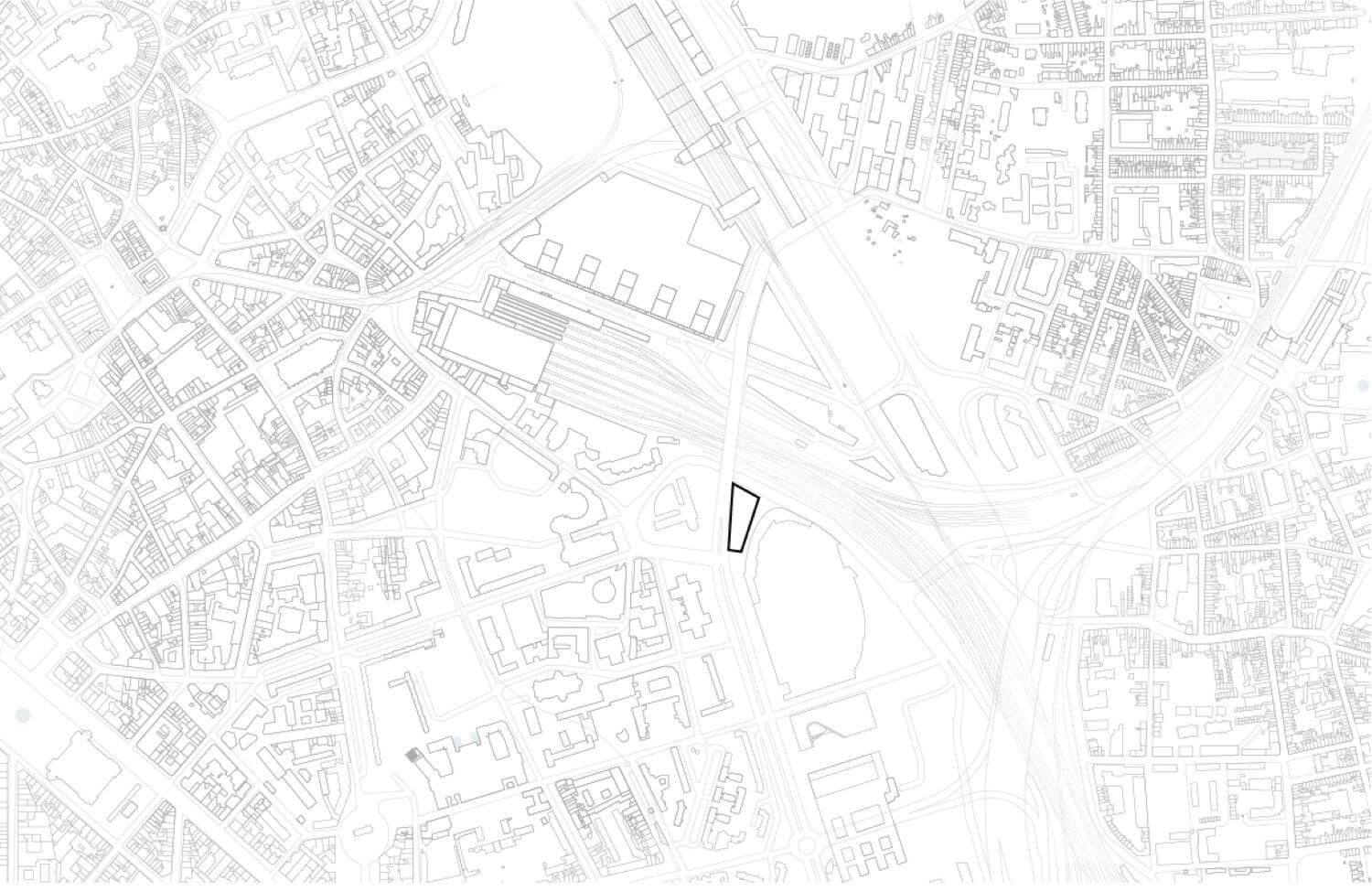 ---