In joint venture with Huayi Design, Aedas recently won the design competition for a pioneering project at the East Wing of the Shenzhen Campus of the Cooperation Zone. The project occupies a prominent site at the heart of the Cooperation Zone. It enjoys great proximity to both the Futian Port and the New Huanggang Port (where Aedas also served as the lead architect) and unobstructed views towards the Hong Kong Campus and the wetland beyond.
Comprised of an iconic Grade-A office Tower, two high-rise residential buildings and a shopping center podium, the complex aims to create an international business environment that is conducive to technological entrepreneurship, and a leading lifestyle centre that promotes live-work balance.
Inspired by the Chinese idiom – "Plant a parasol tree, comes the phoenix with glee." – The tower mimics the form of the Chinese parasol tree, and assimilates into the surrounding urban texture with a coherent architectural language; the layering curtain wall also creates a unique texture which reflects the airy feathers from the phoenix. The metaphor reflects the notion of hospitality, embracing talents around the world, and signaling shared prosperity between Shenzhen and Hong Kong.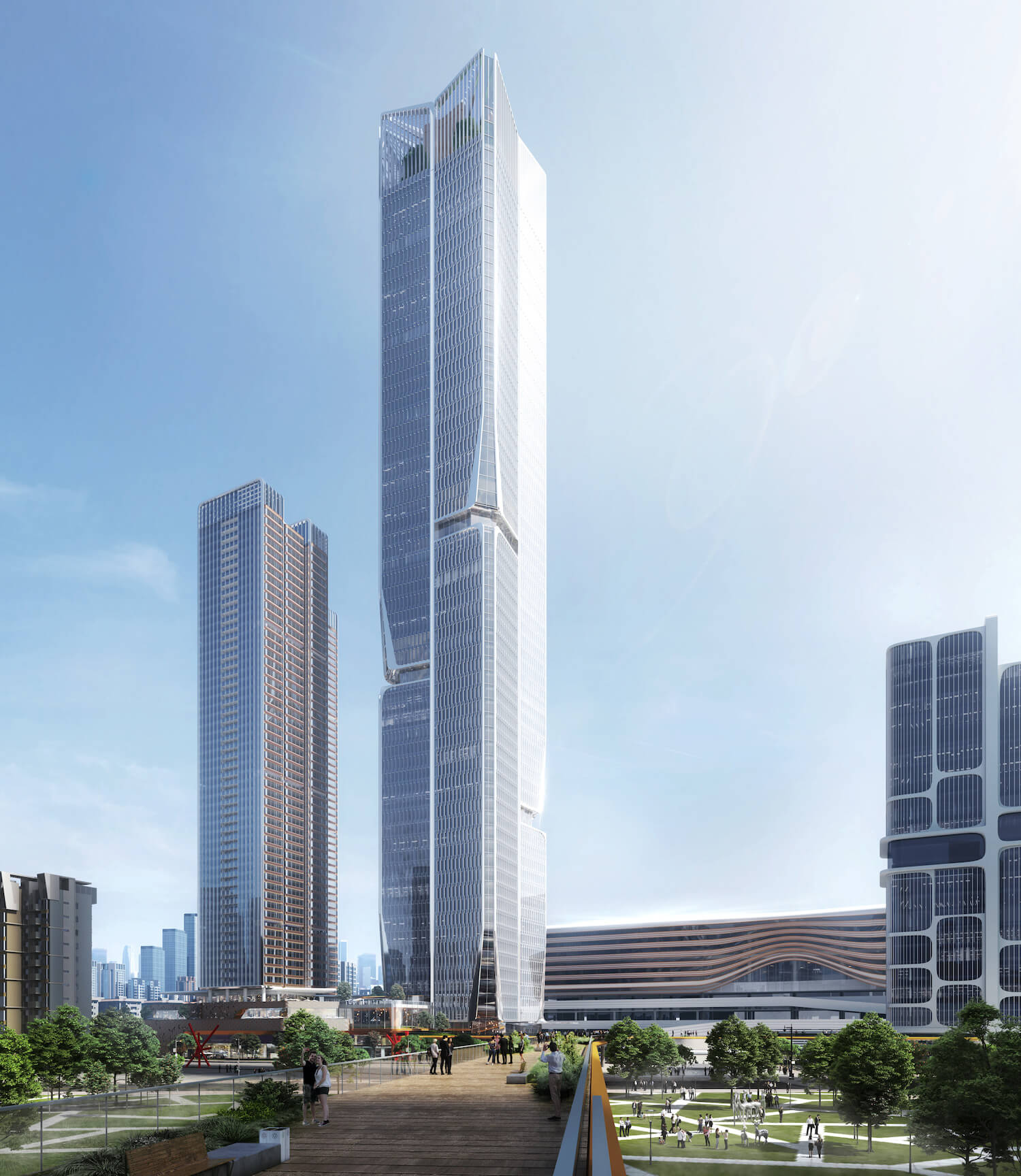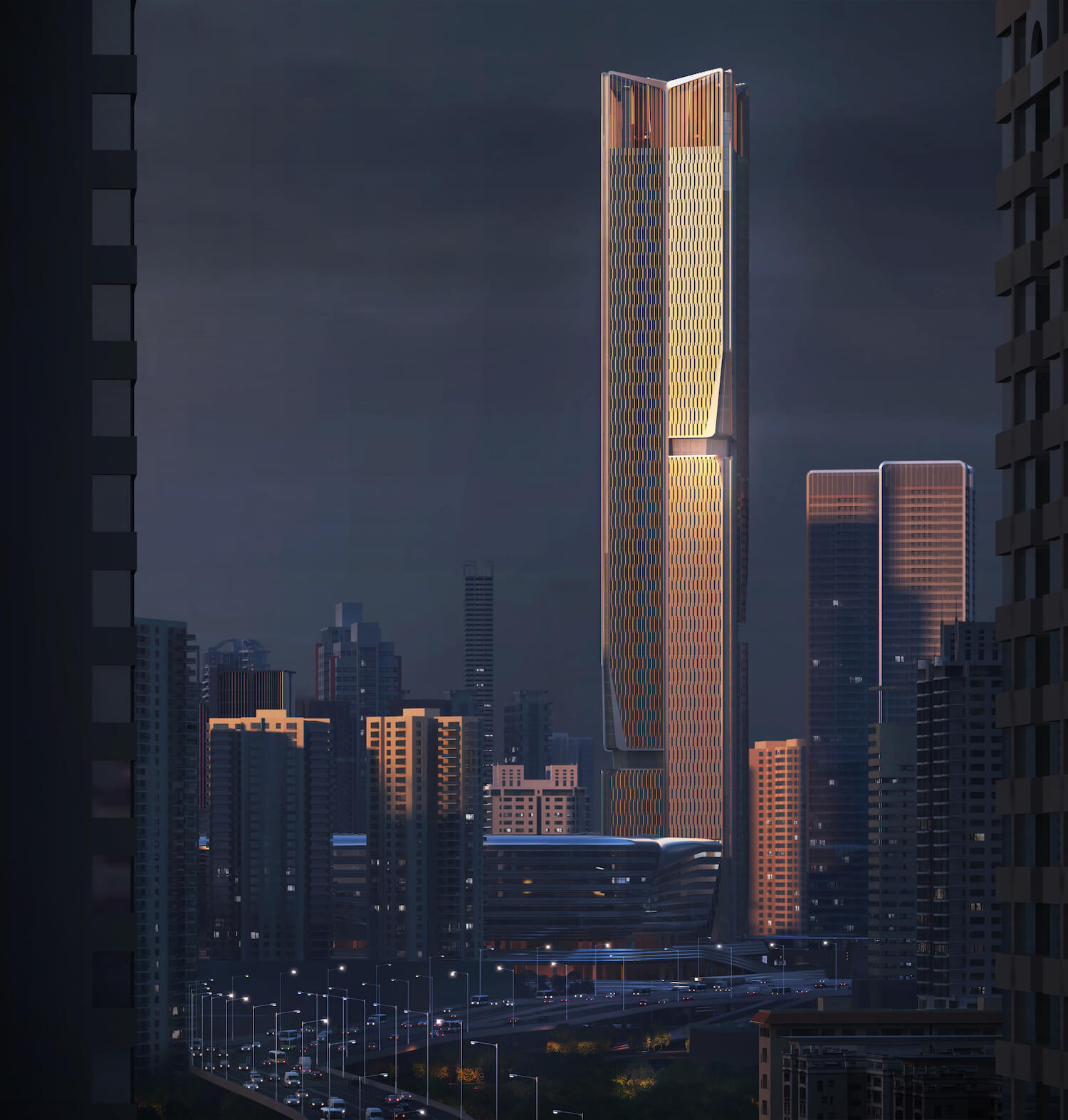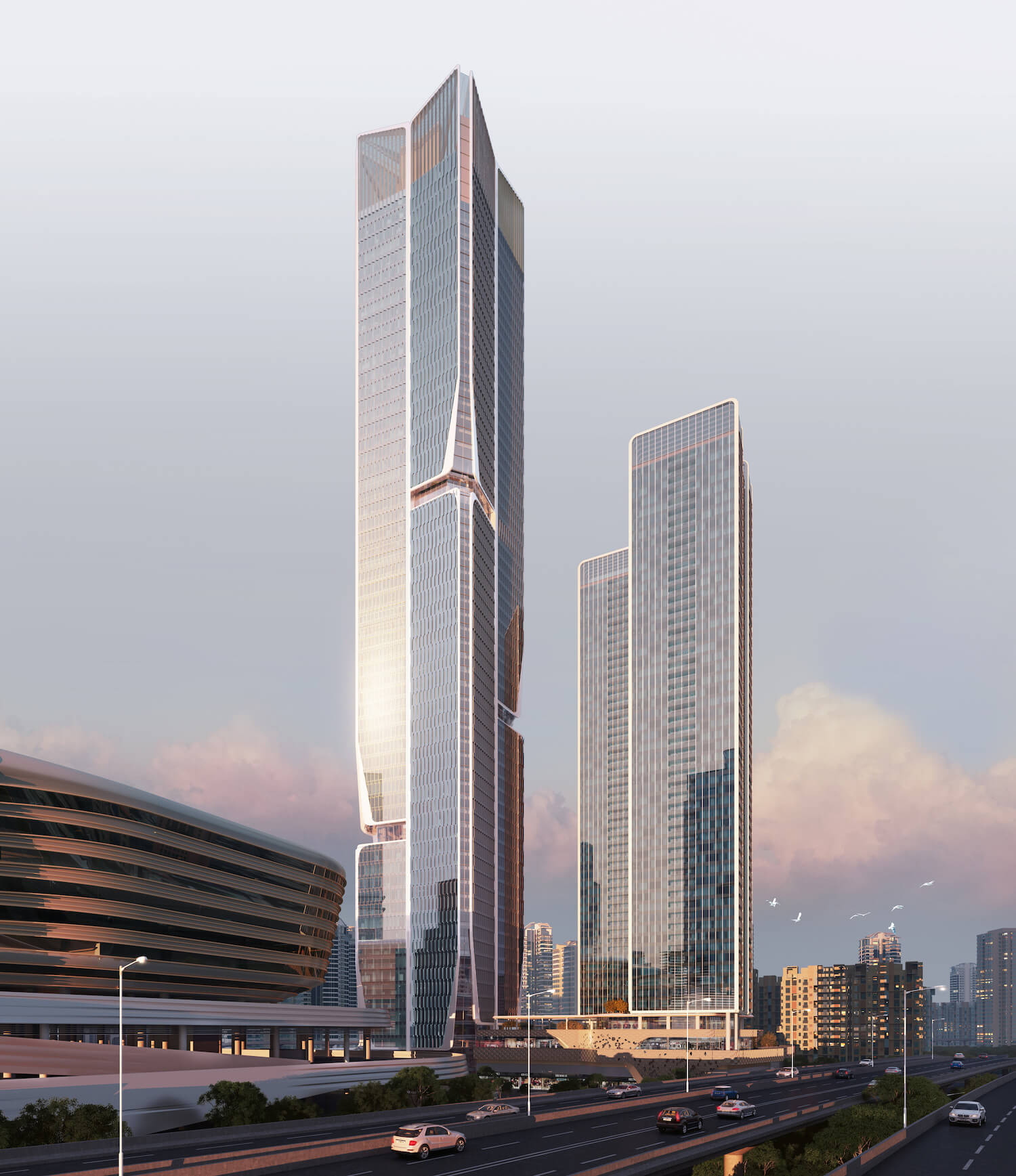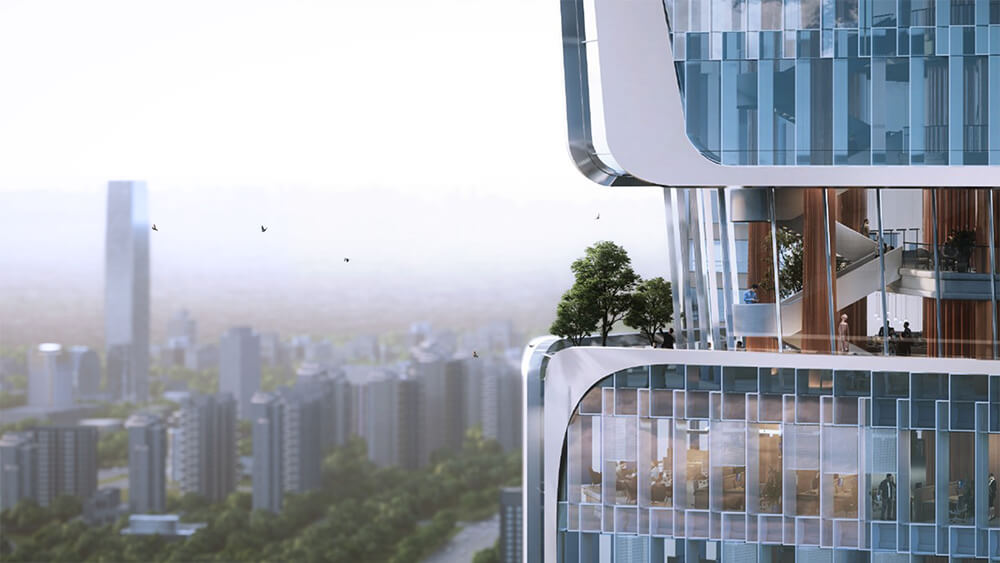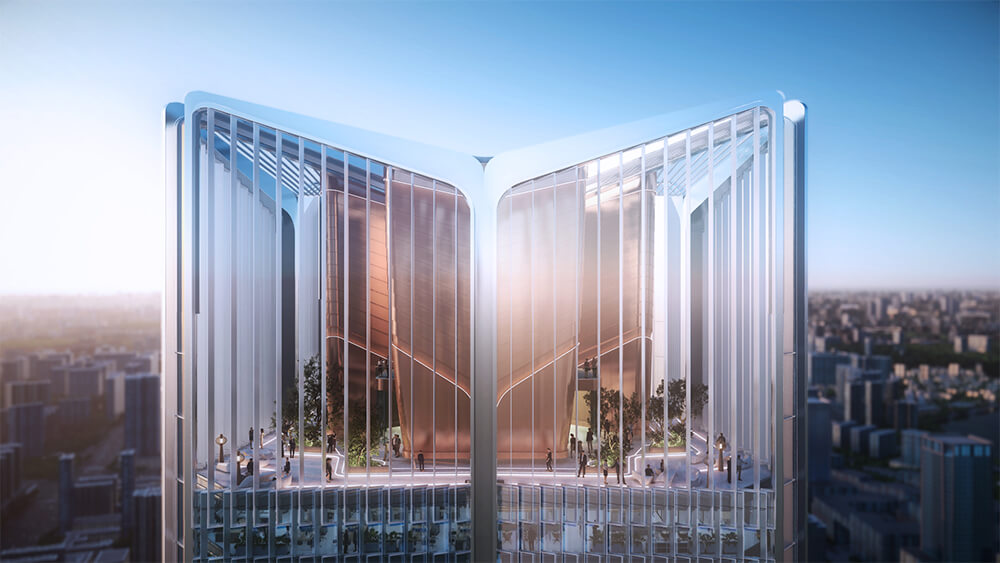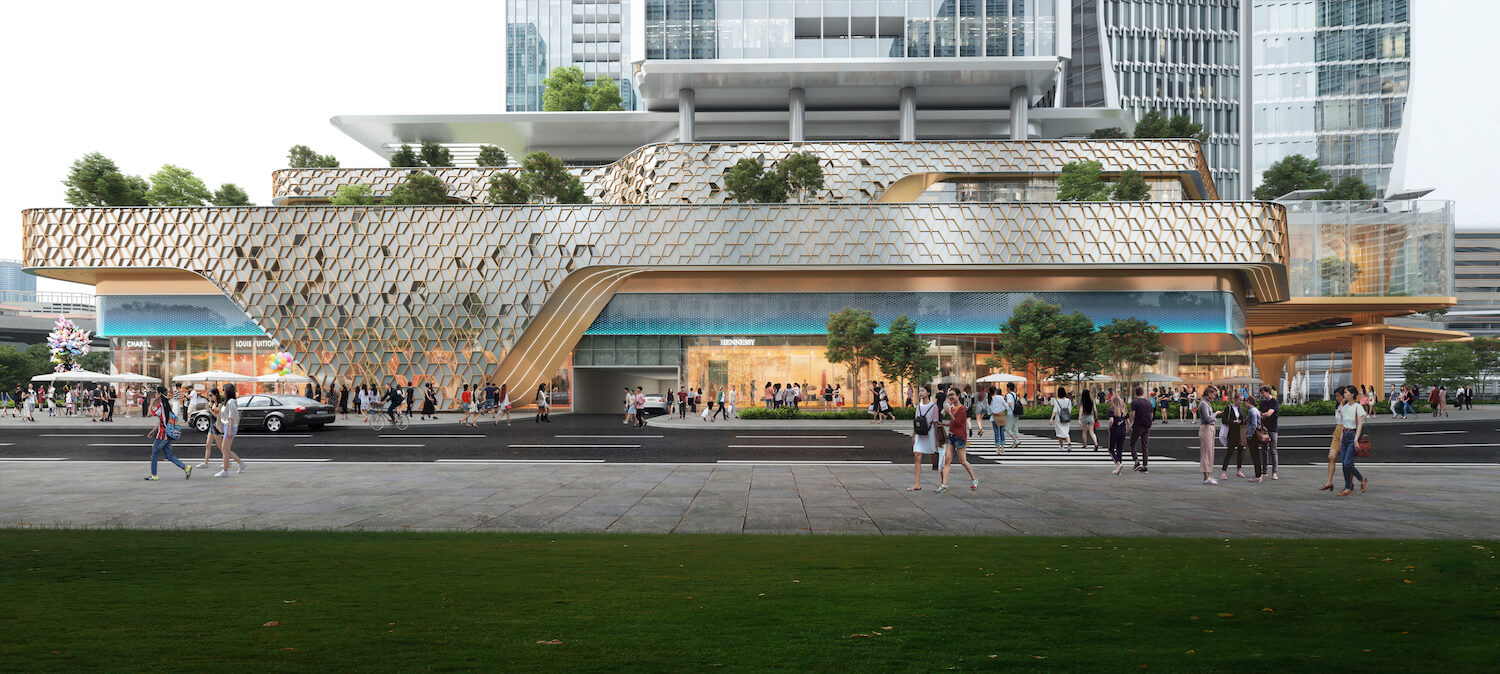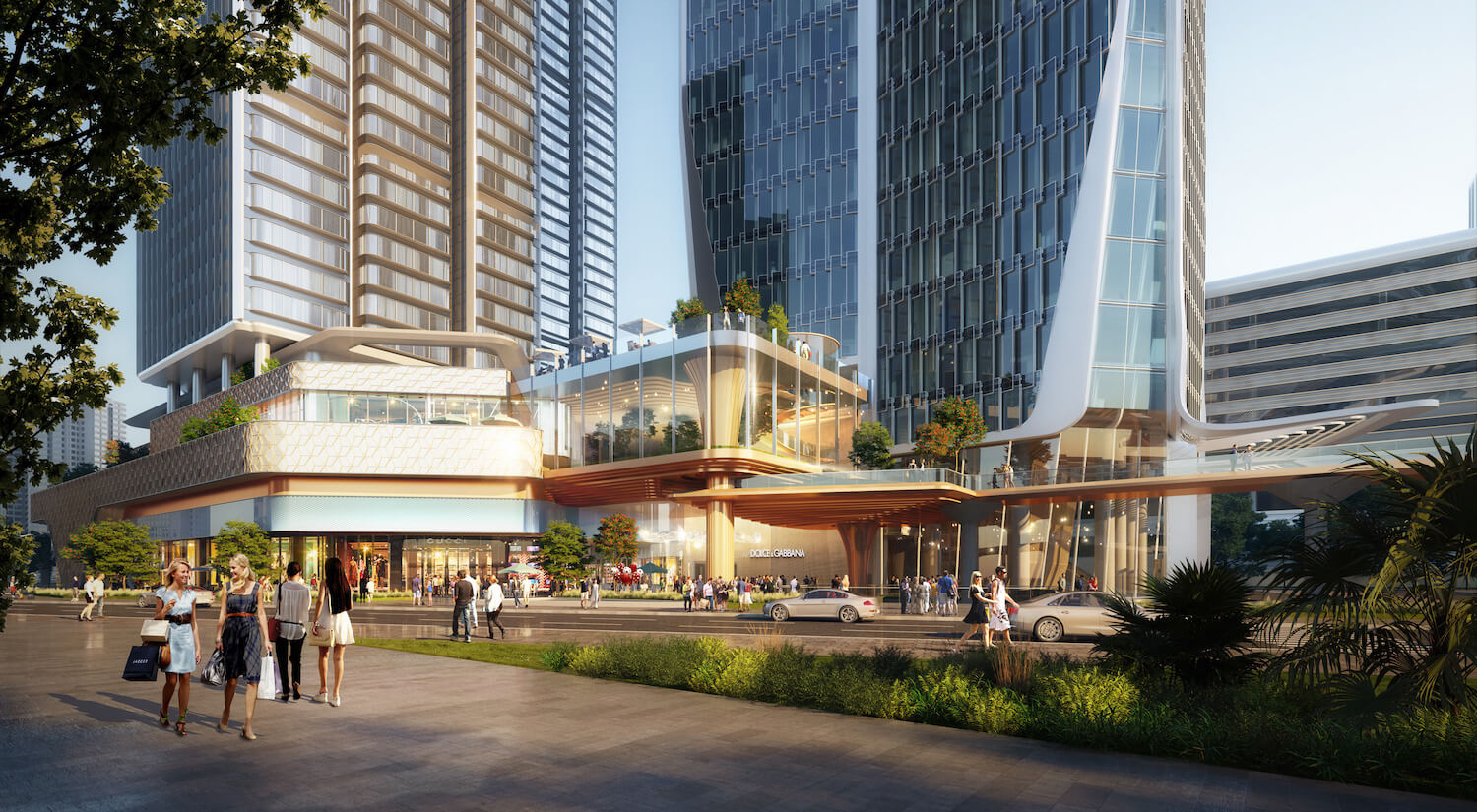 ---