Elka+ / Asmaa Kamel: While designing the restaurant we wanted to create a warm and inviting atmosphere by using natural materials such as wood, stone and live plants these materials can help bring an outdoor feel to the interior plus the open court in the middle and the wall openings gives the whole natural experience to the design. The use of raw materials in the walls and floor would add an organic and rustic feel to the space, The tables have a raw unfinished look to give more natural vibes, using green plants and shrubs added a touch if nature to the space creating a soothing and calming environment.
The restaurant consists of the main court in the middle a large waiting area surrounded by the arches and two halls with different designs to give the user unique experience each time entering the restaurant. Natural light is always a great option and can be paired with soft, warm lighting to create more natural atmosphere. Open and semi open spaces are the key elements in the design as it allows the natural light and ventilation to the restaurant also there is hidden HVAC System to control the temperature inside. On the left side of the restaurant is the second hall.
the design of this hall mainly depends on the golden metal material as real gold, we wanted for this hall to have a completely different fancy mood yet still natural and minimal so we came up with the idea of extracting the gold from the wall rocks so the placement of gold in the design would look very natural. The color palette is neutral whites and off-white shades so the only element with contrast is gold. All the openings and windows are connected to a glass system which closes automatically when needed.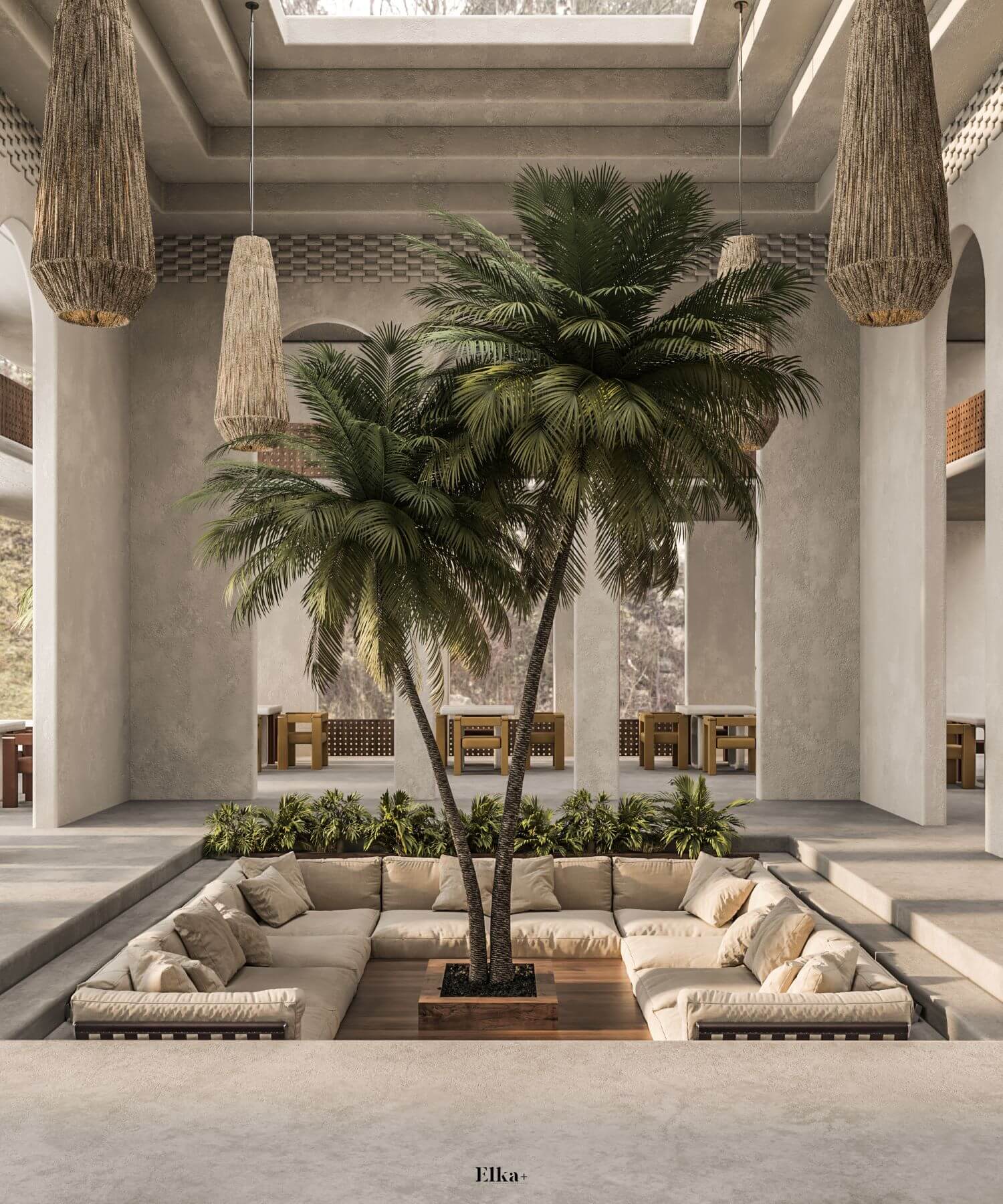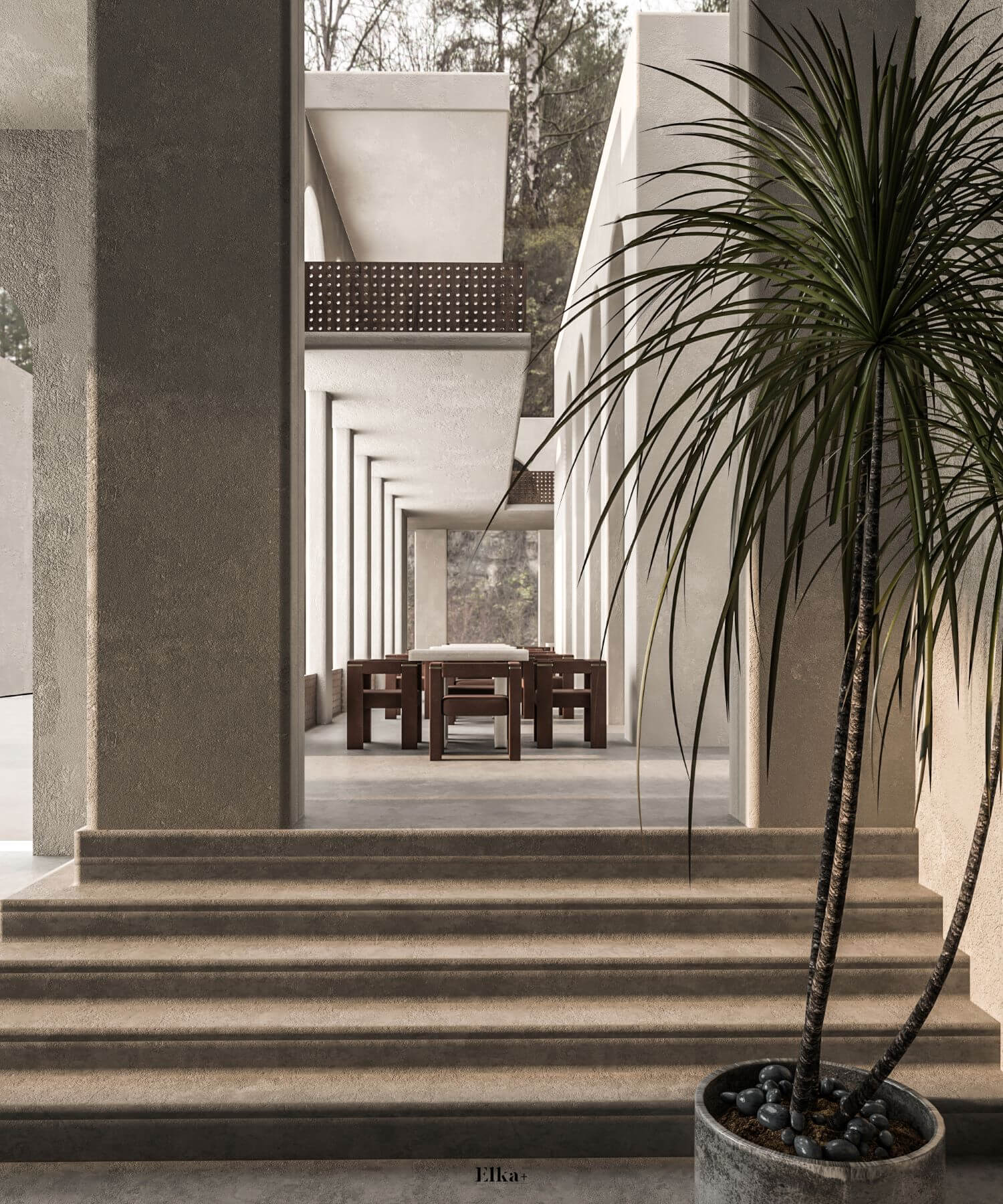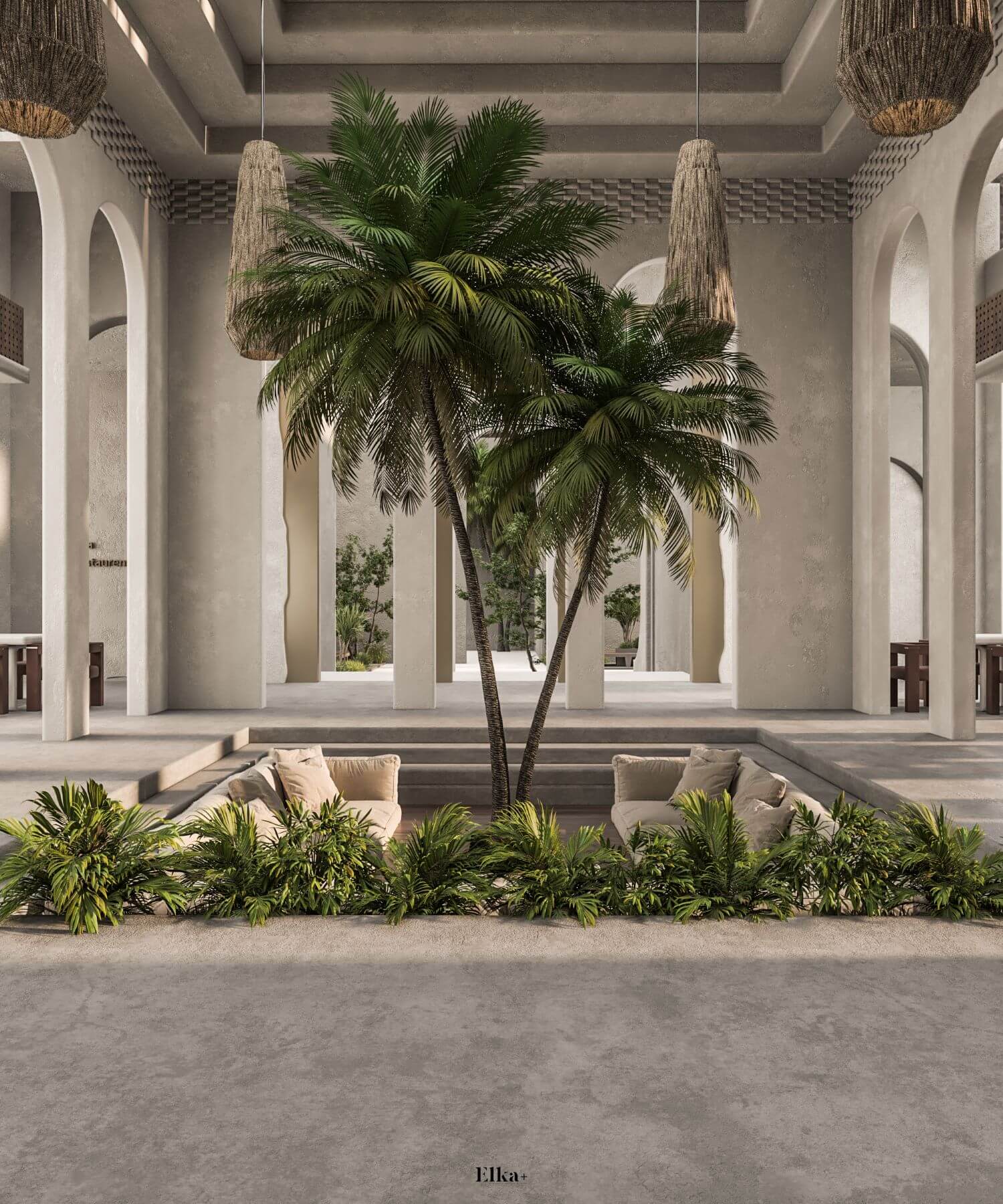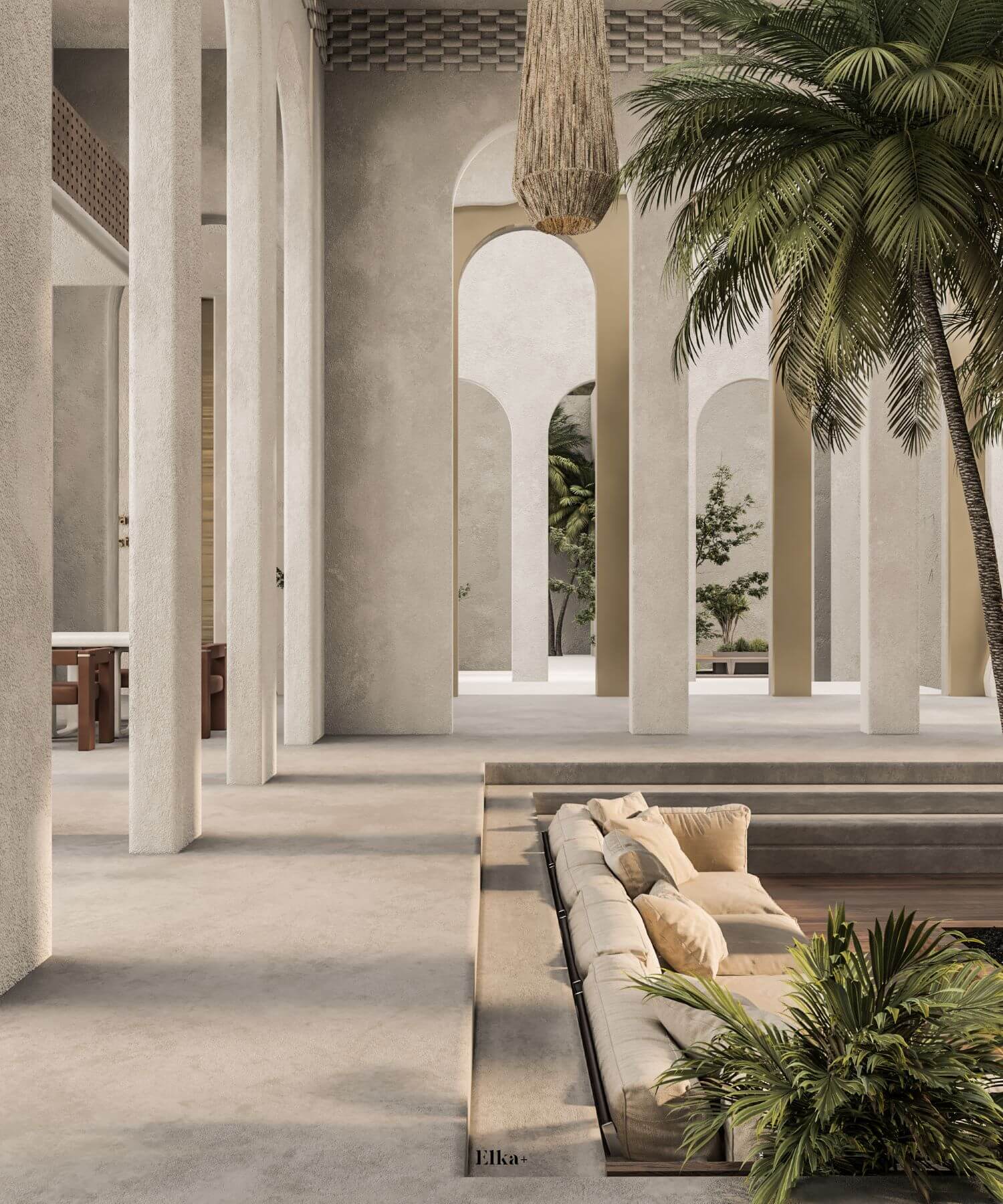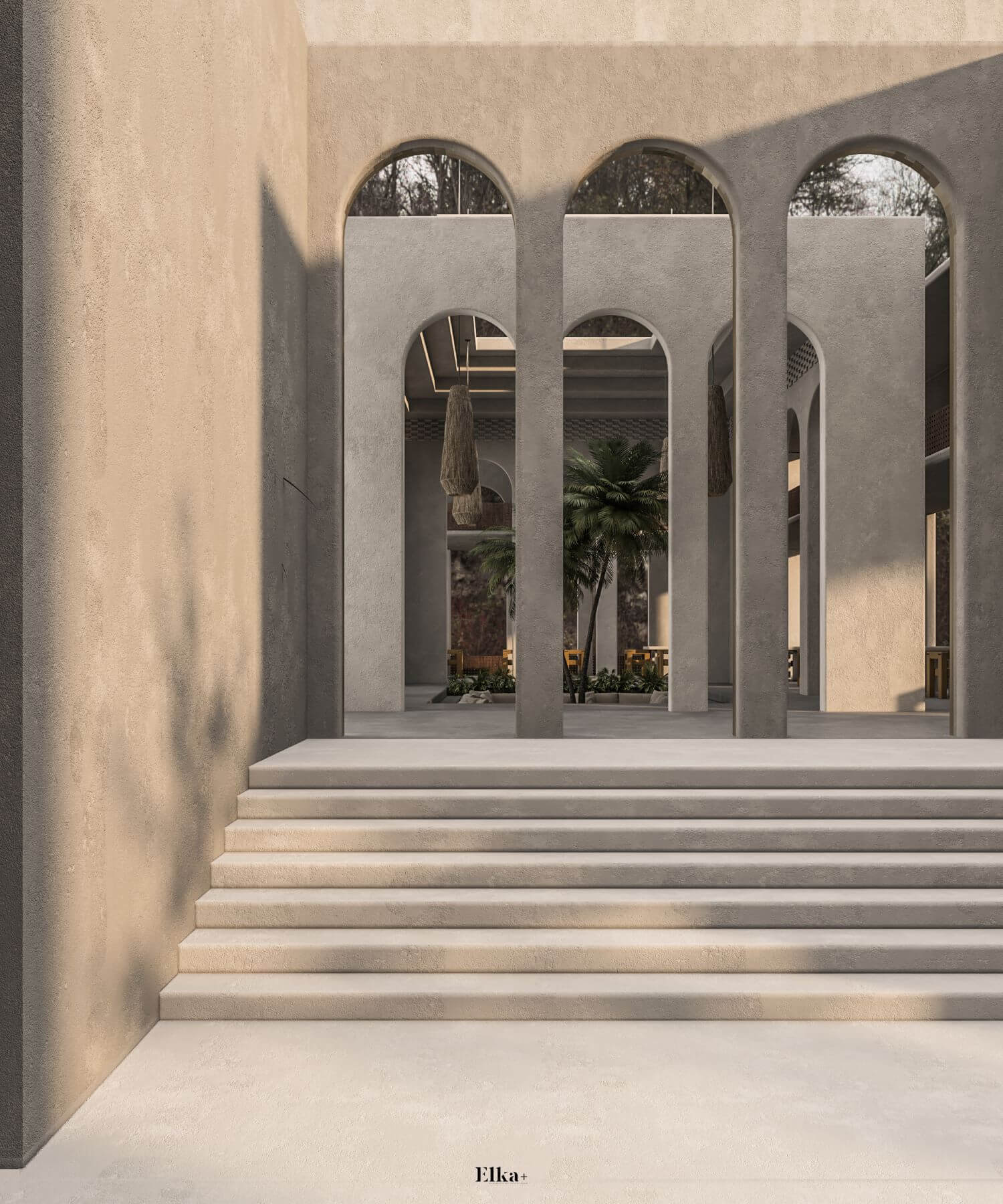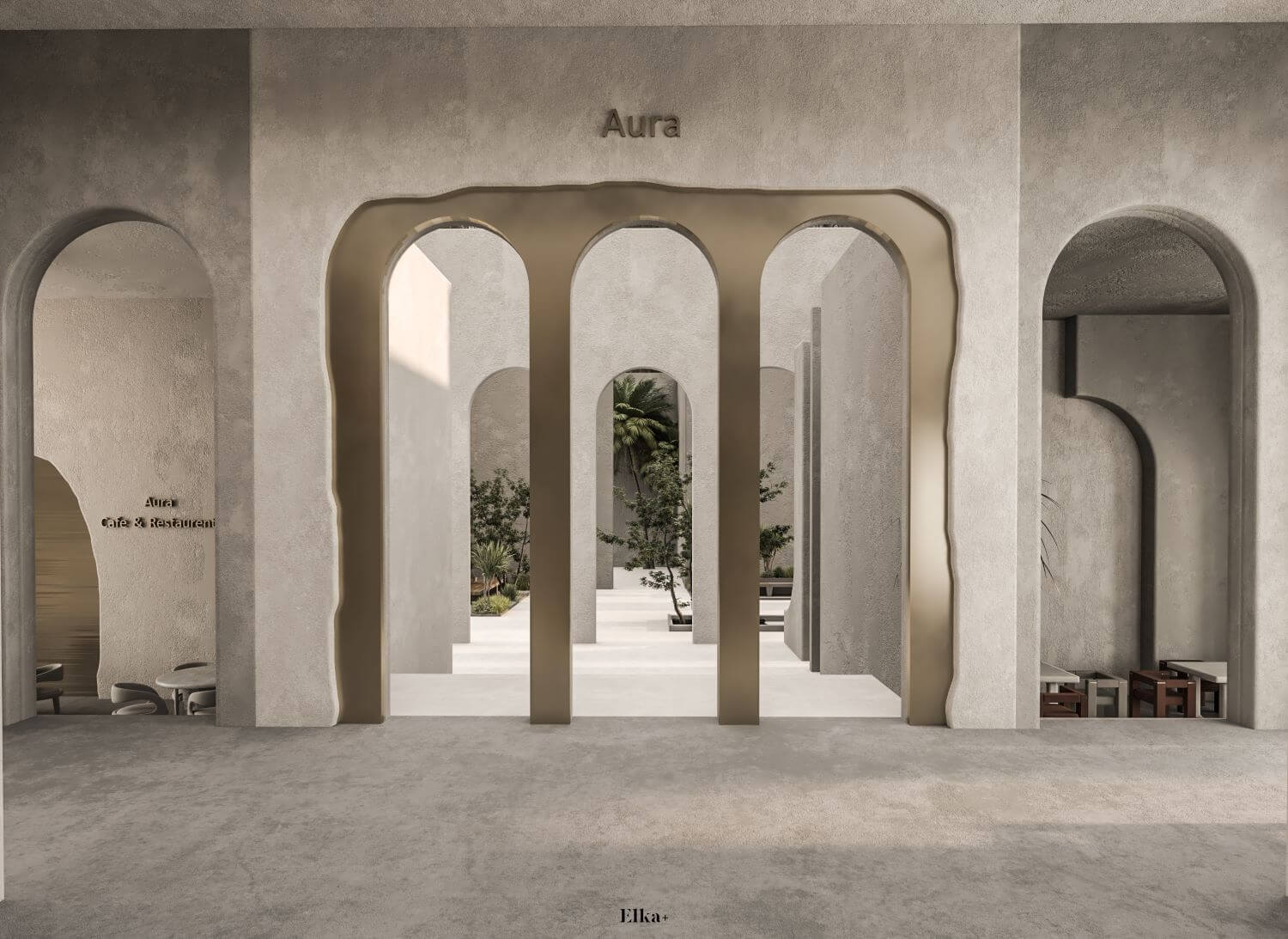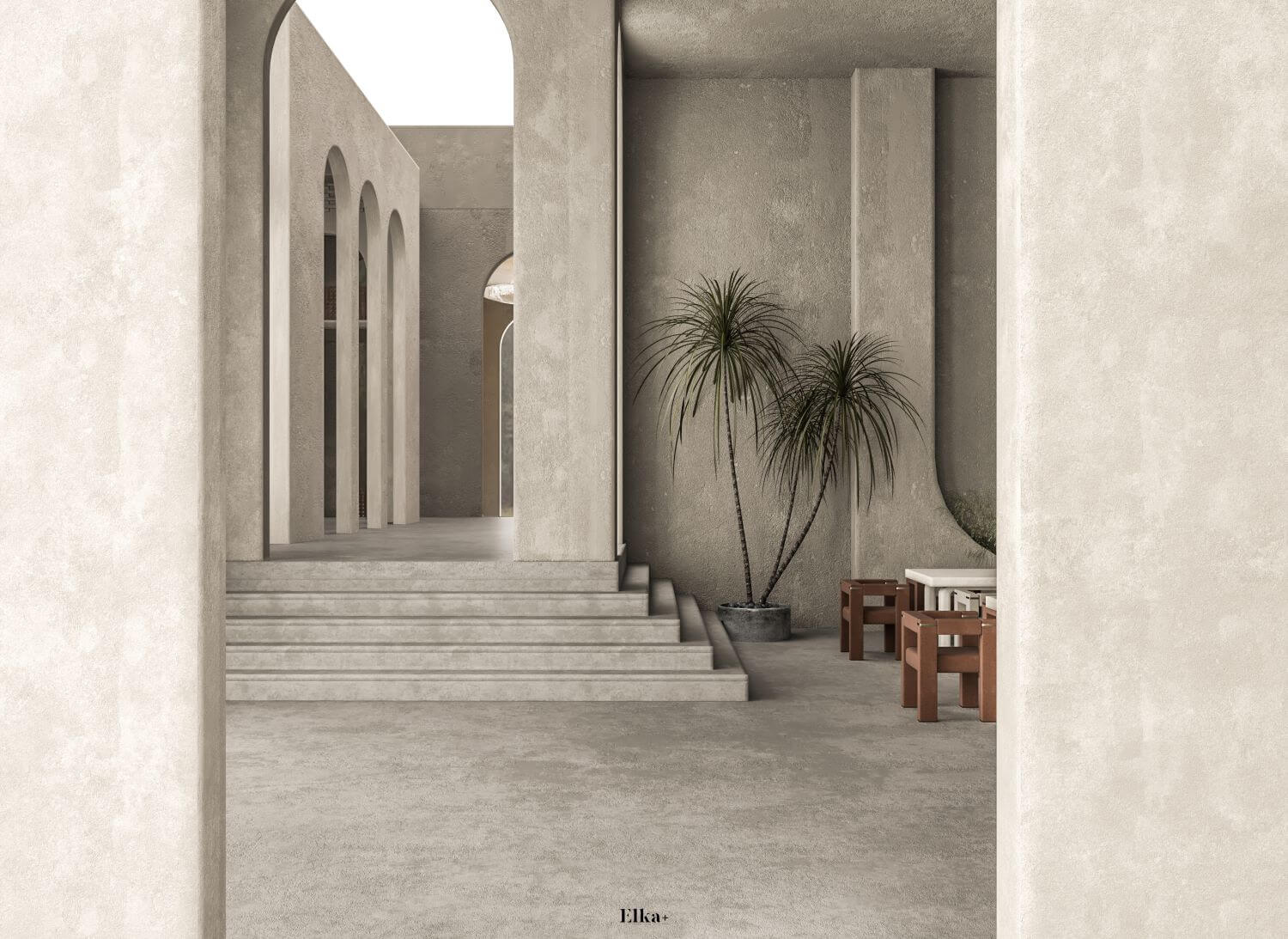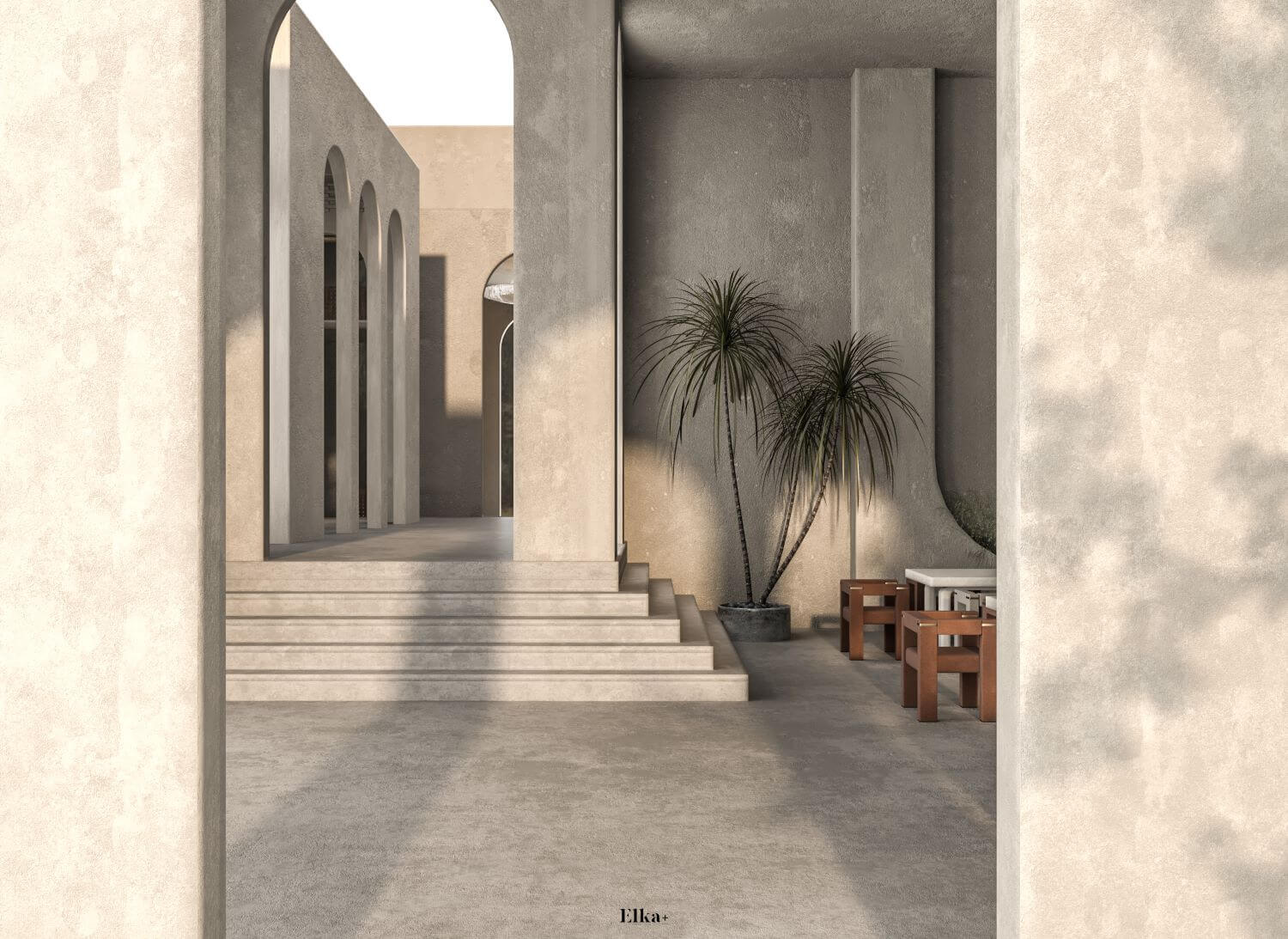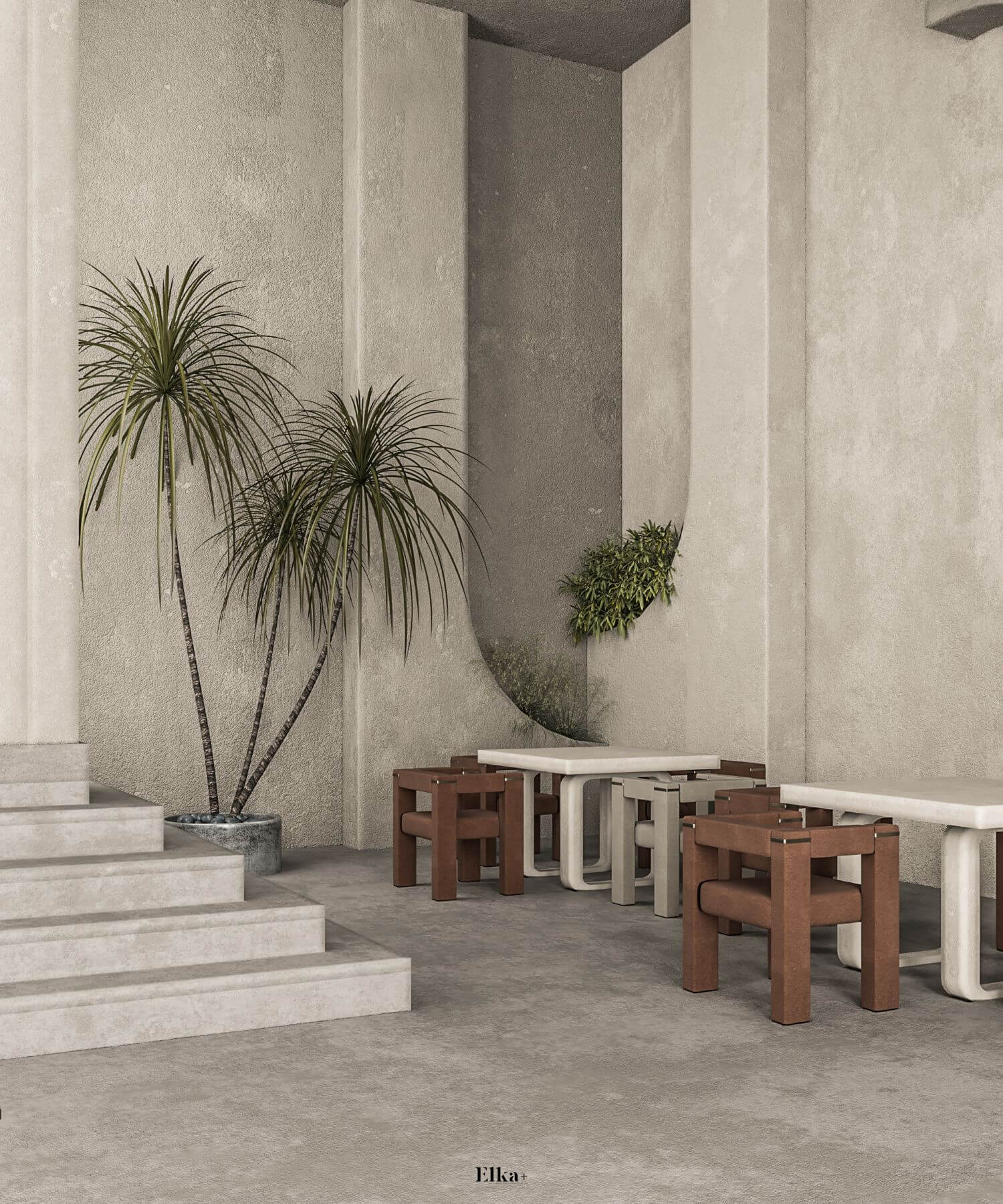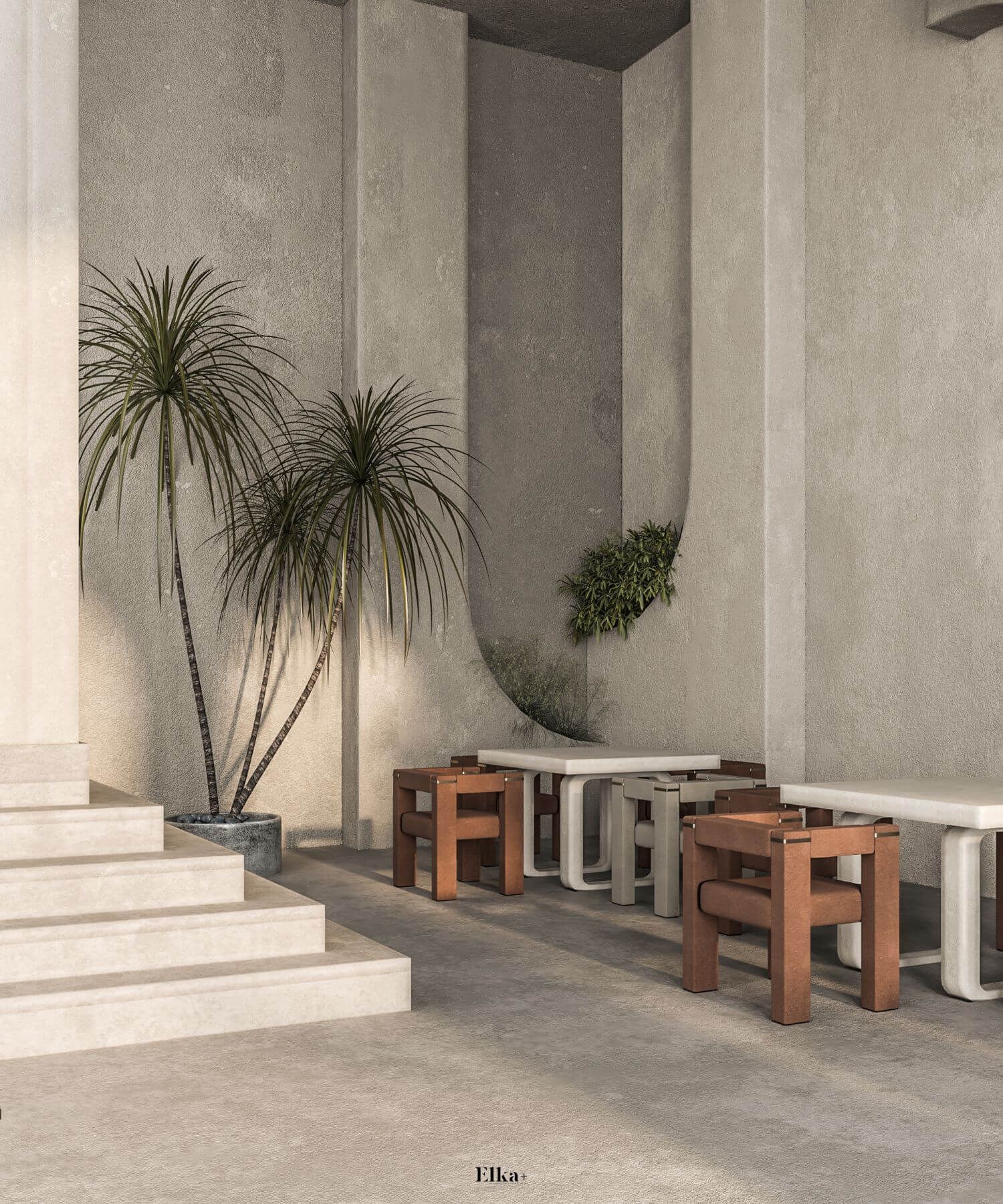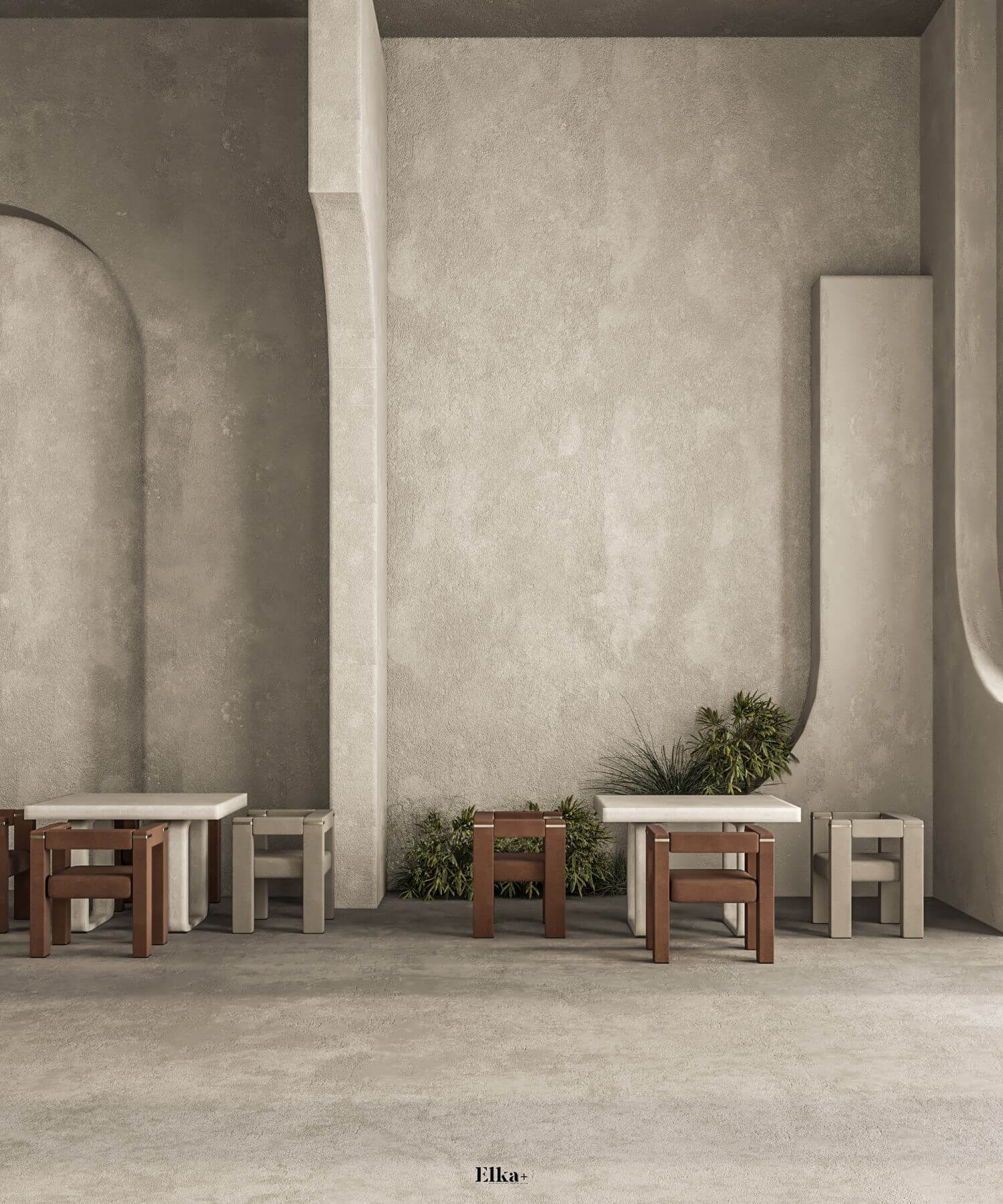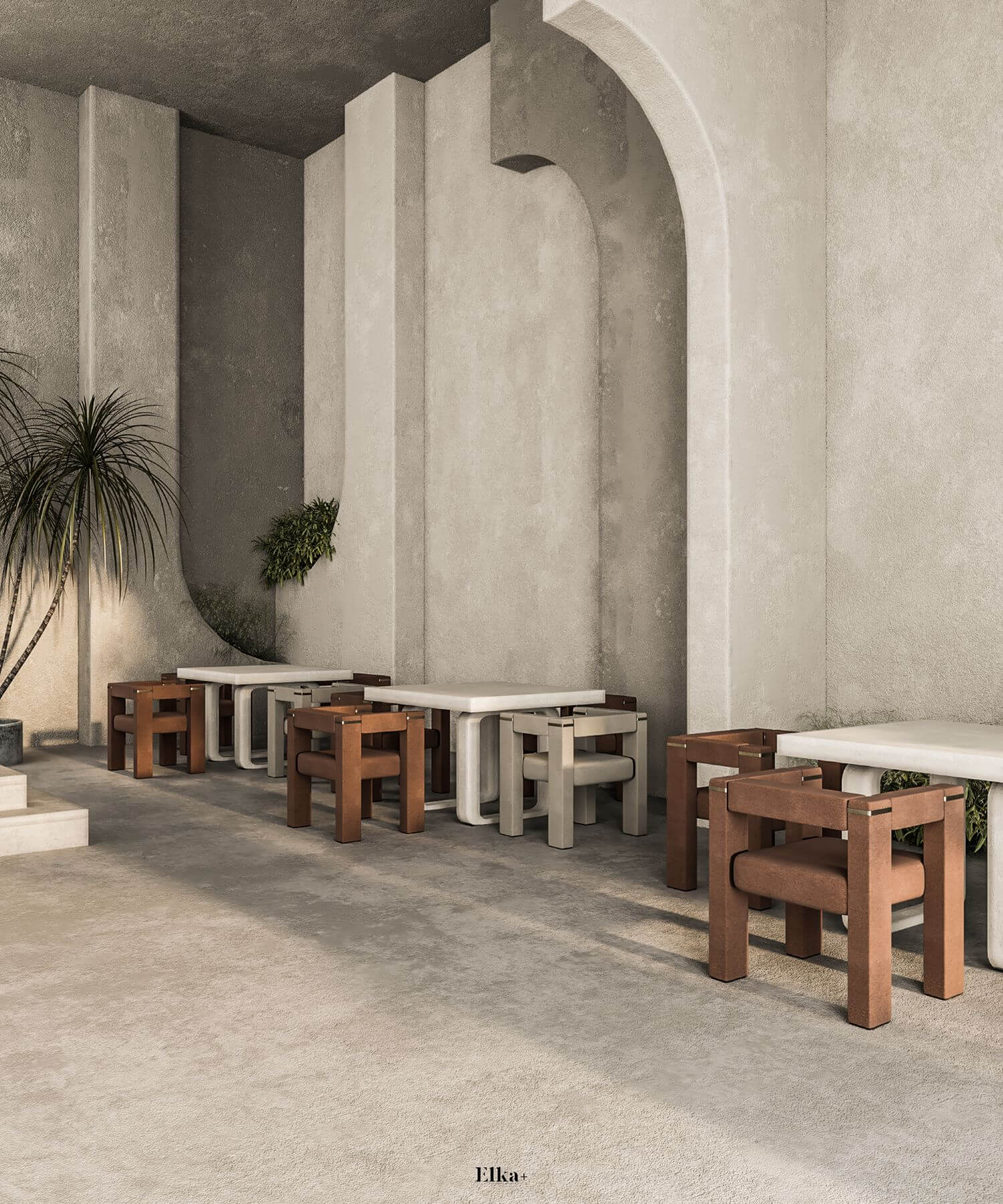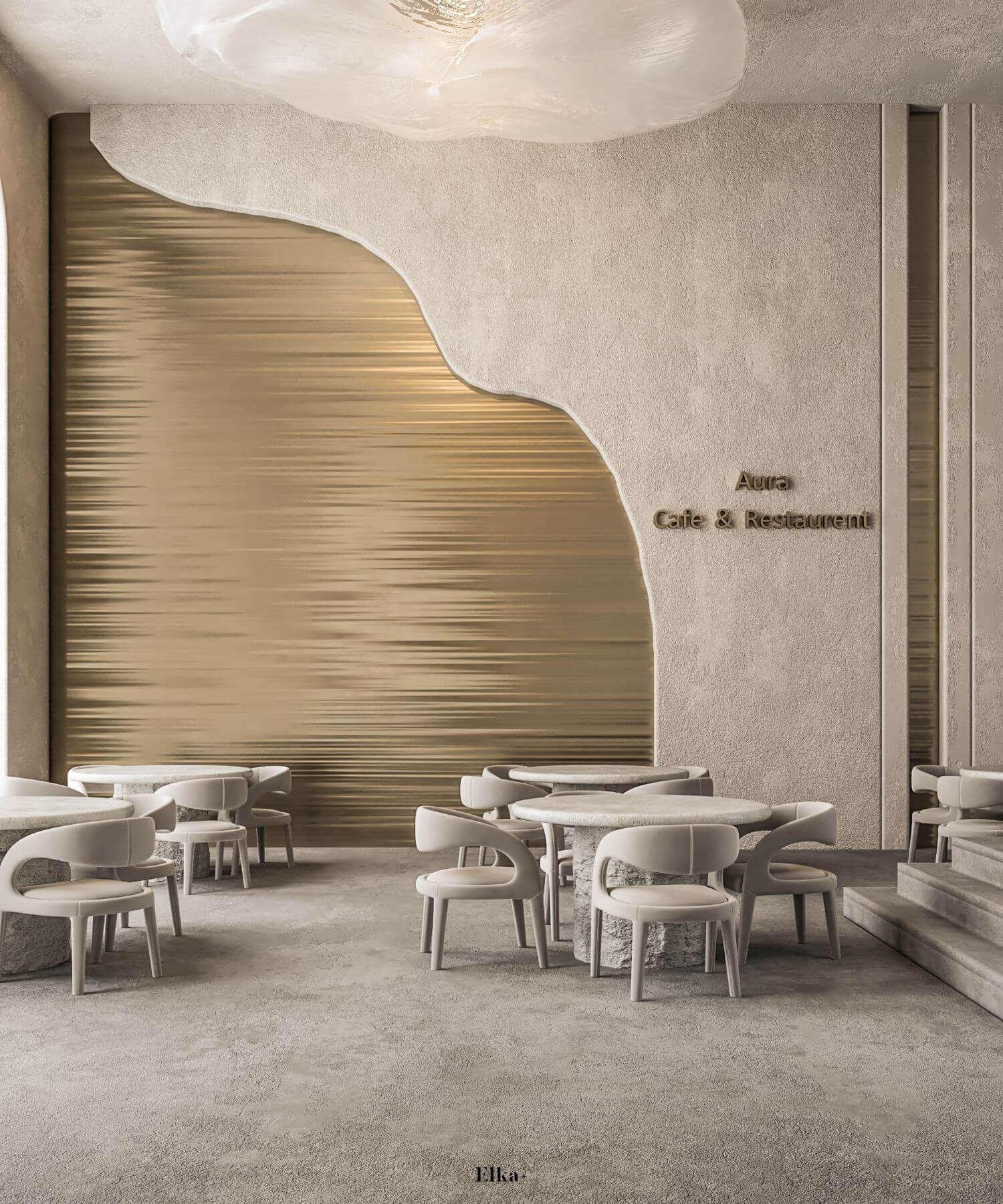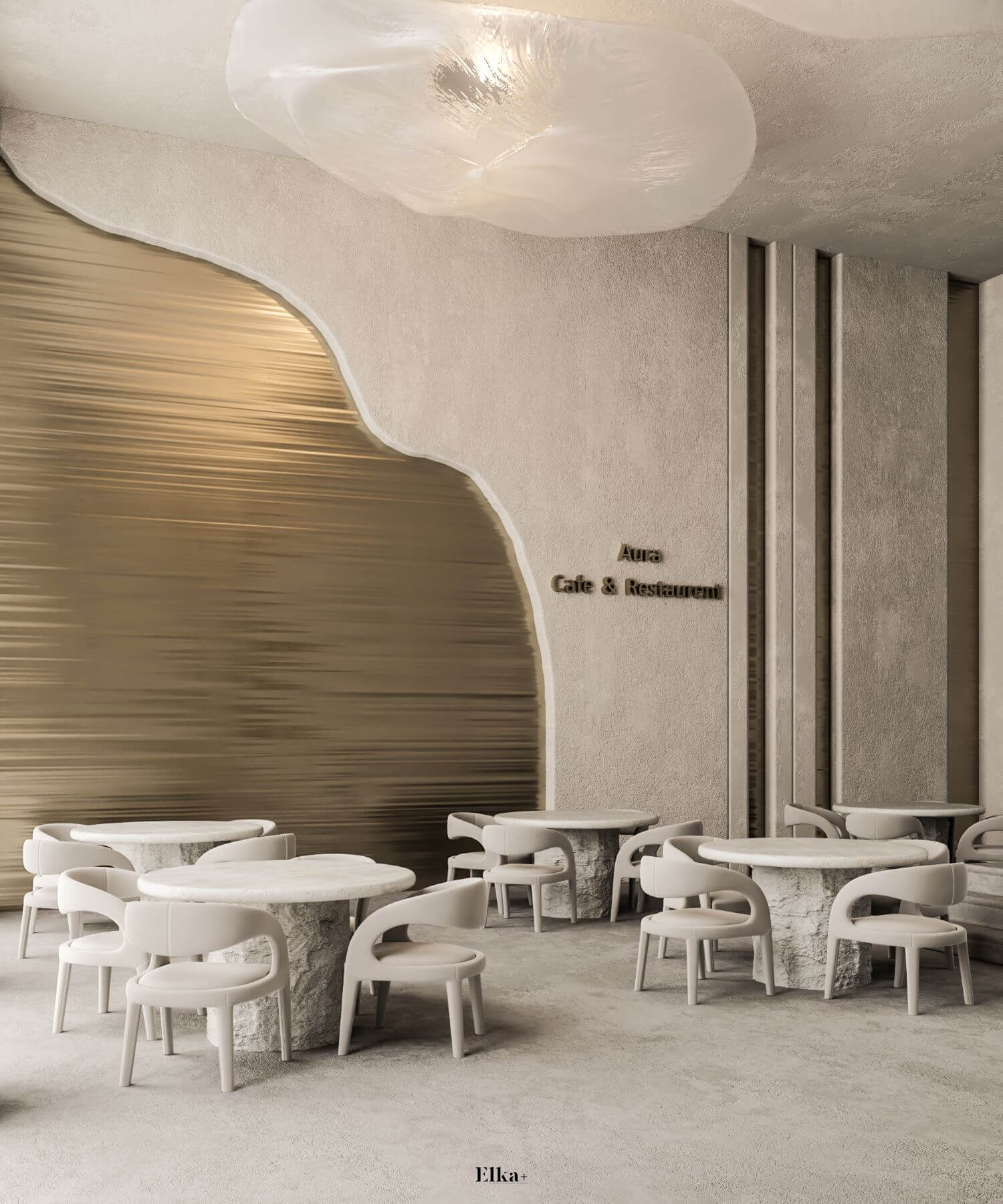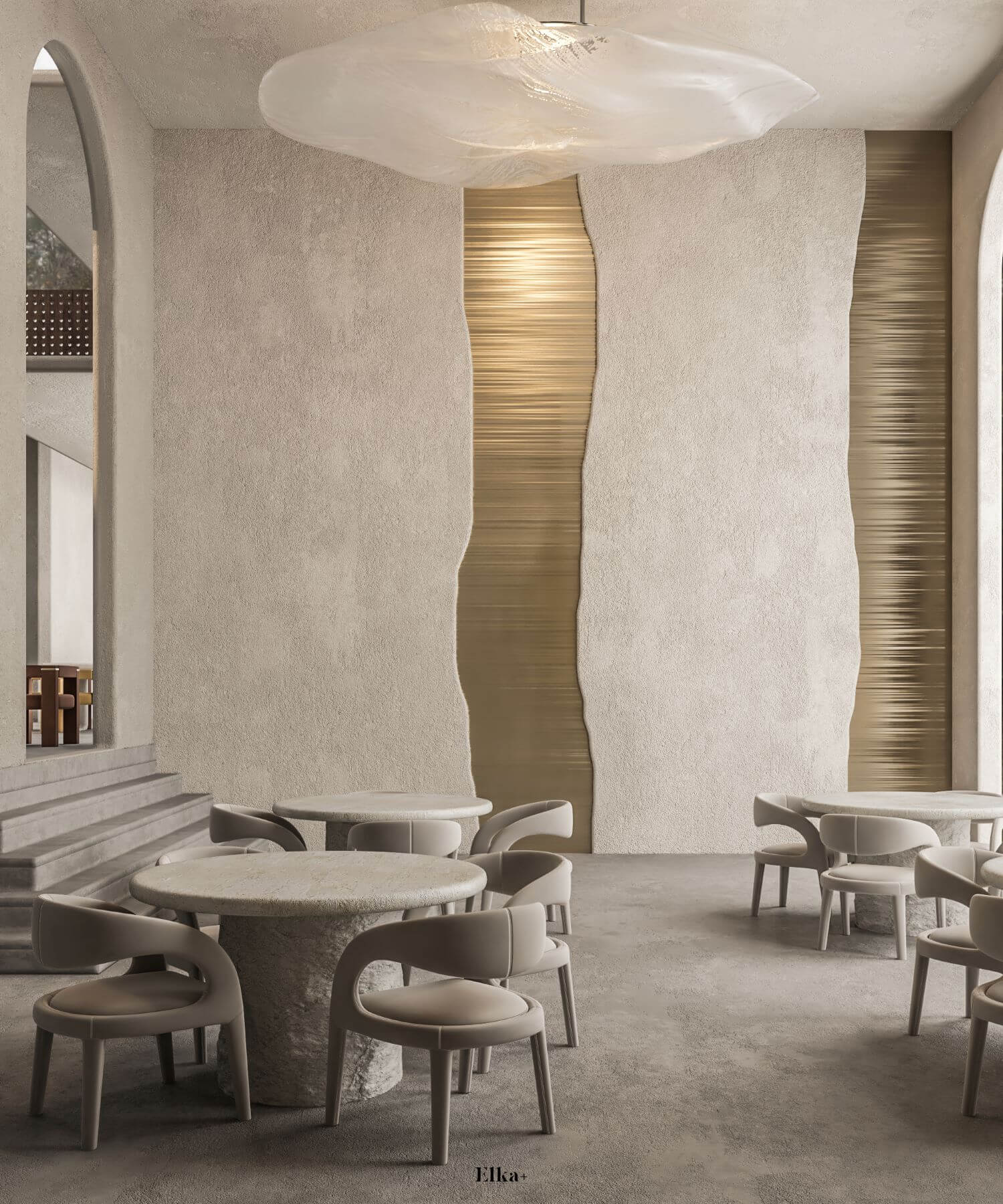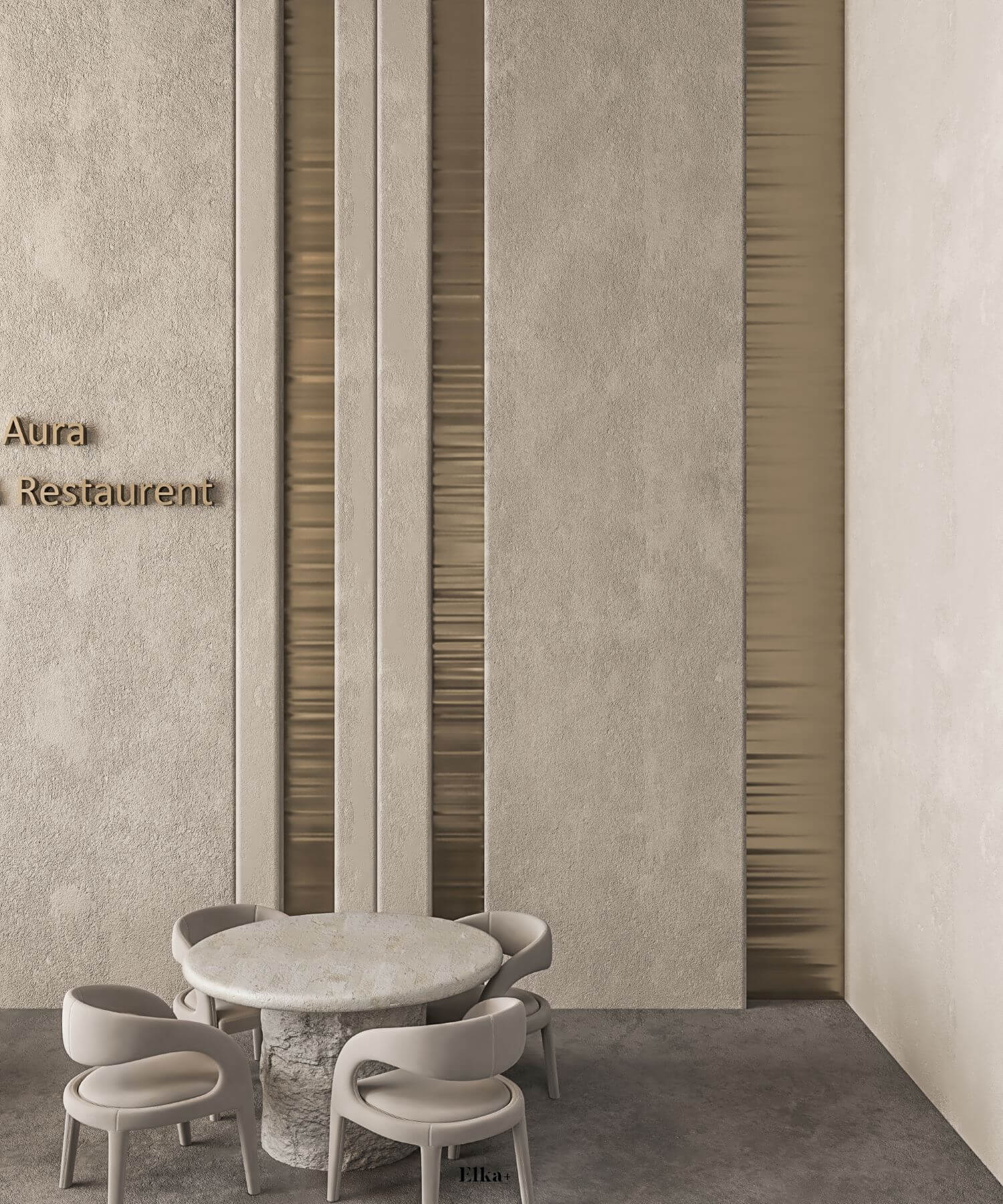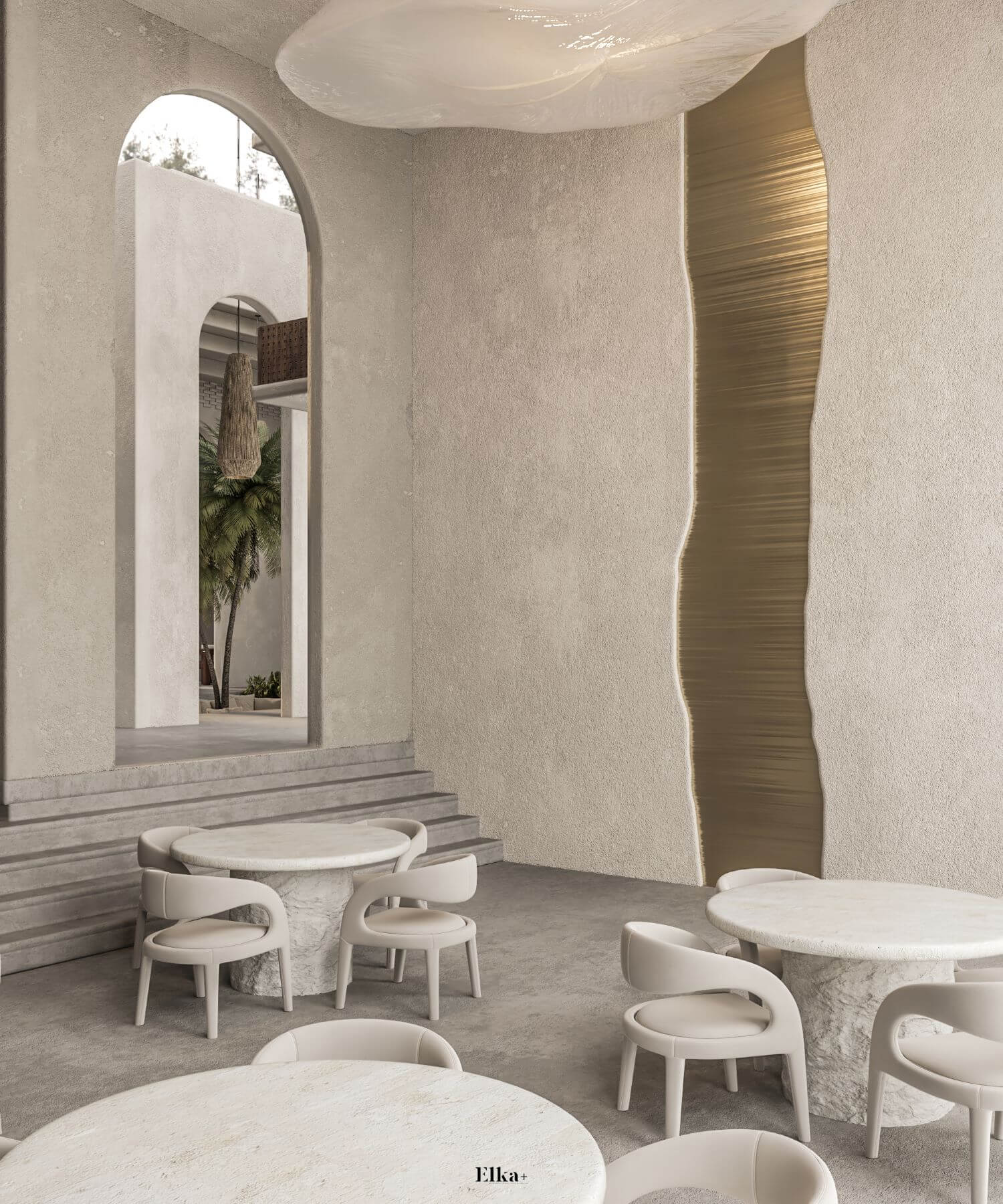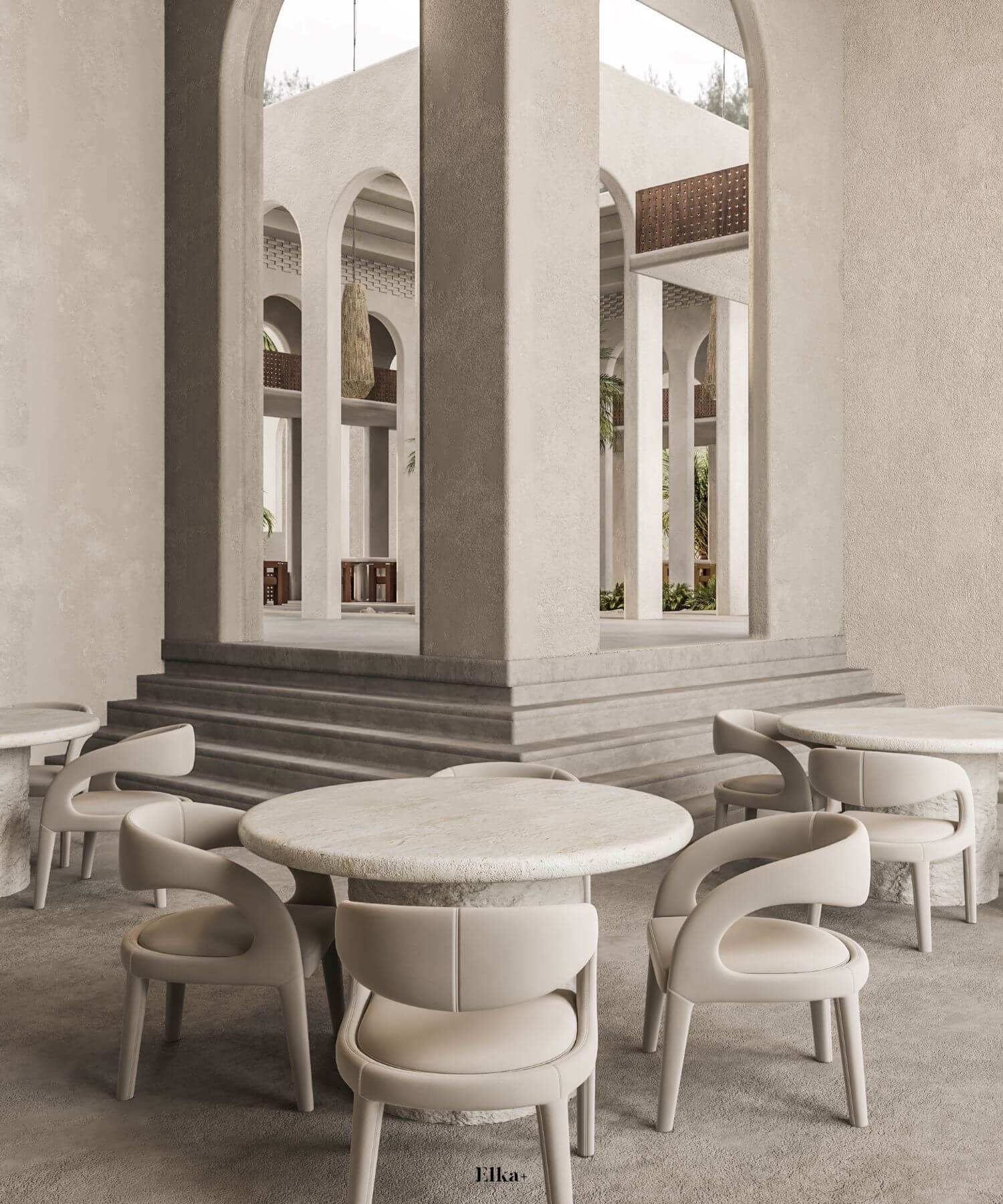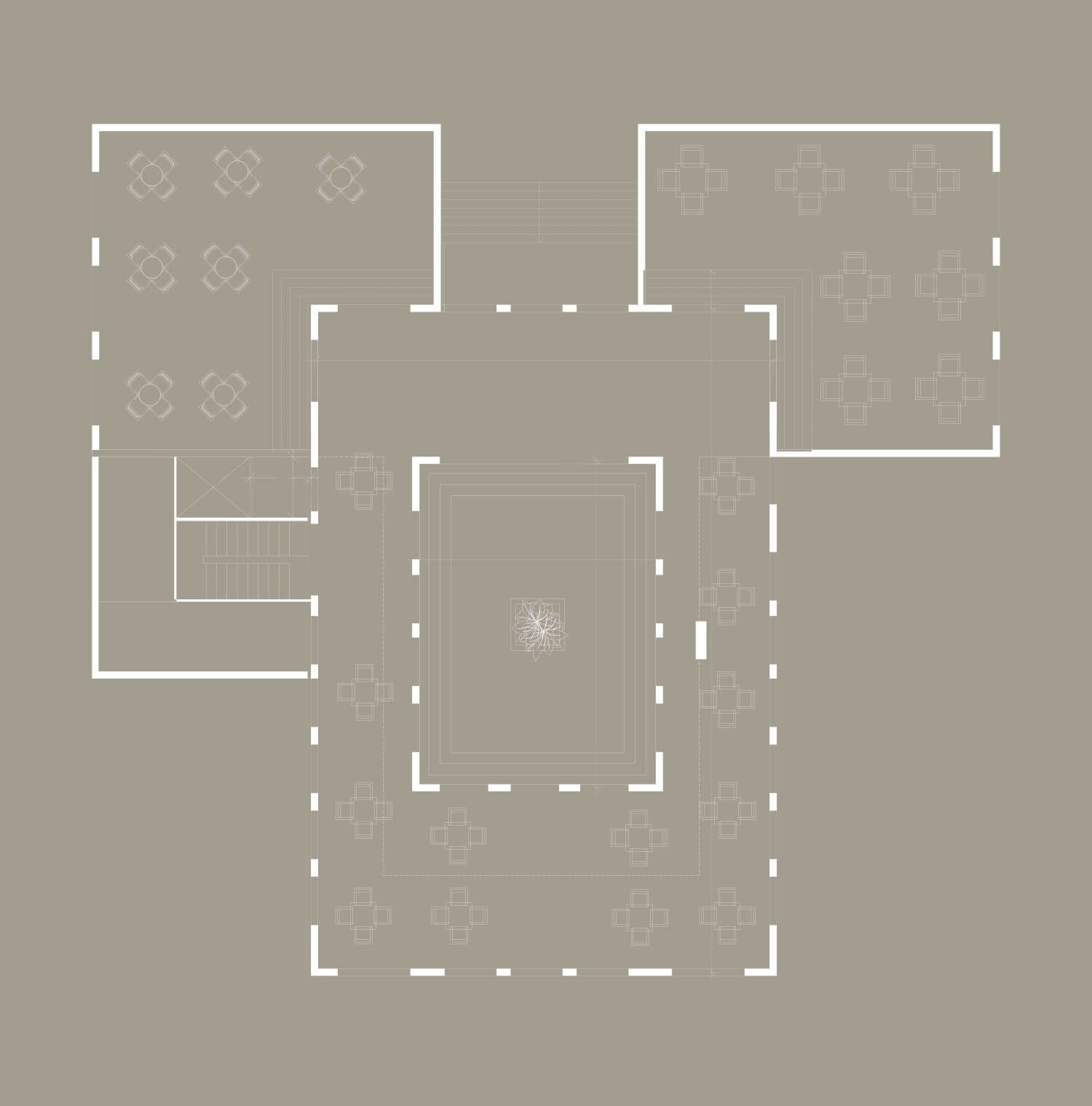 ---