Manuel Aguilar Arquitecto: Laguna de Bacalar is one of the most magical places that exist in the Yucatan Peninsula. This concept seeks to honor this sacred place and transmit feelings of introspection to the human being. The dock project is based on the rescue of a current dock and with this new projection it extends further into the lagoon.
When extending the wharf, two stay platforms were proposed. The first is the disembarkation point for boats and kayaks. The view from the first wooden platform in the region will frame the lagoon through the second platform, which corresponds to a building that serves as an auction and observatory in the lagoon.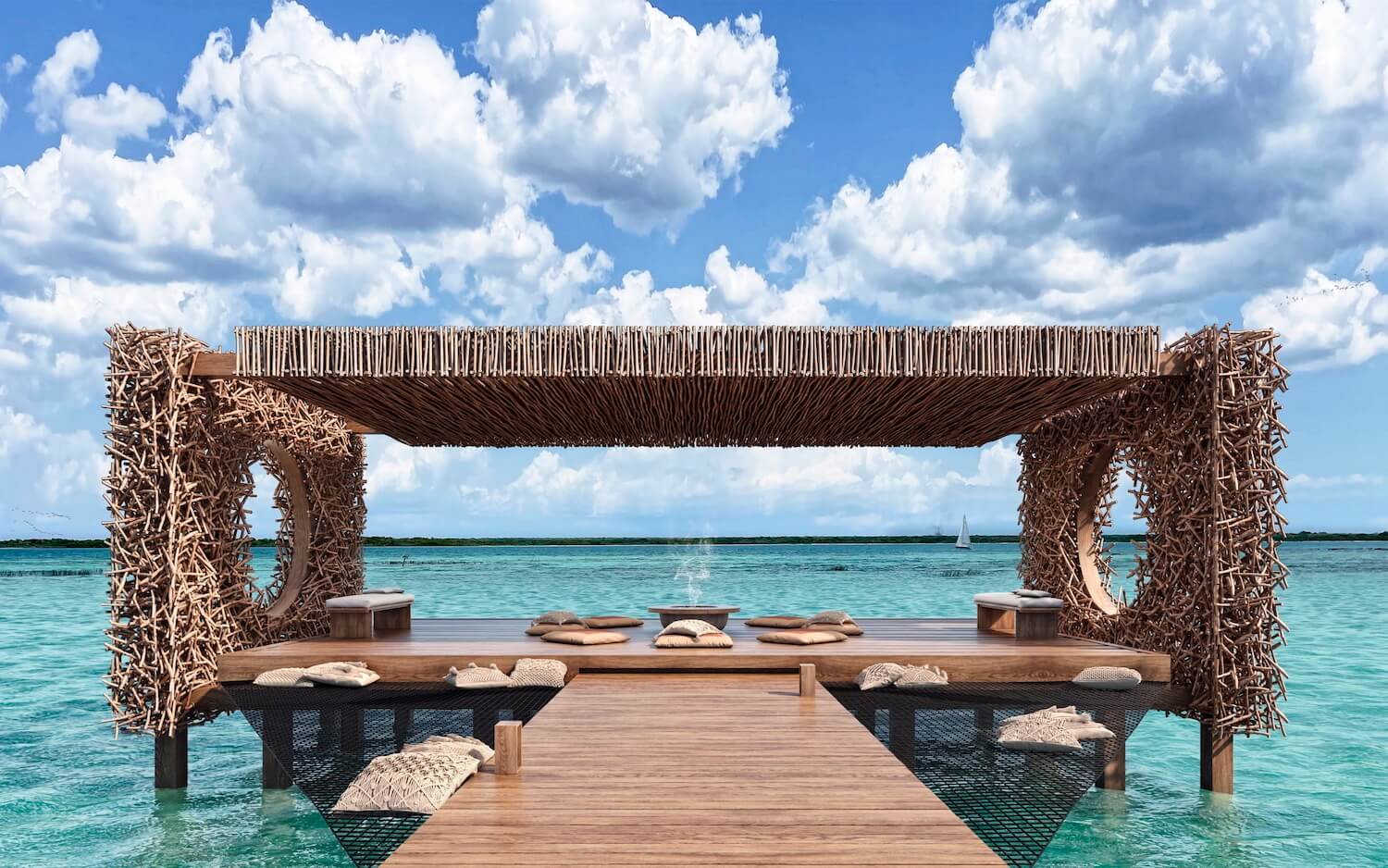 Upon reaching this space we will find a deconstructed structure that seeks to generate the sensation of defying gravity and levitating over the body of water. Every morning the sun sets directly aligned with the pier, due to this the project works with the play of lights that are generated and frame the view. The limits are marked by spaces that generate emptiness, however they are in turn diffuse, since the slabs and the walls are separated.
The legal conditions to make a dock in the lagoon make a lot of reference to using wood, the proposal is based on creating different textures and visuals with the frameworks generated by the union of the elements in walls and slabs.
That's why we call it "Levitating Sanctuary".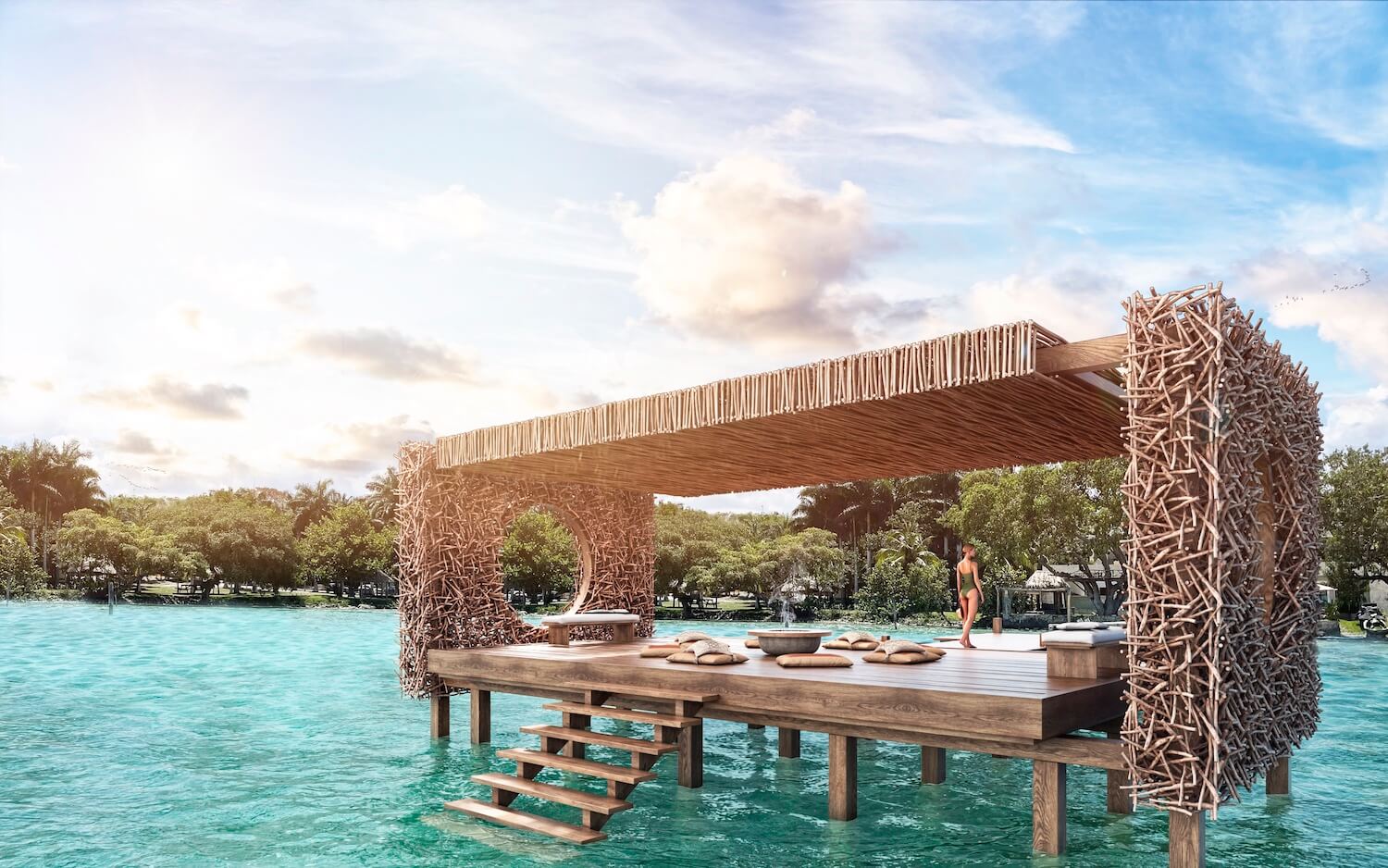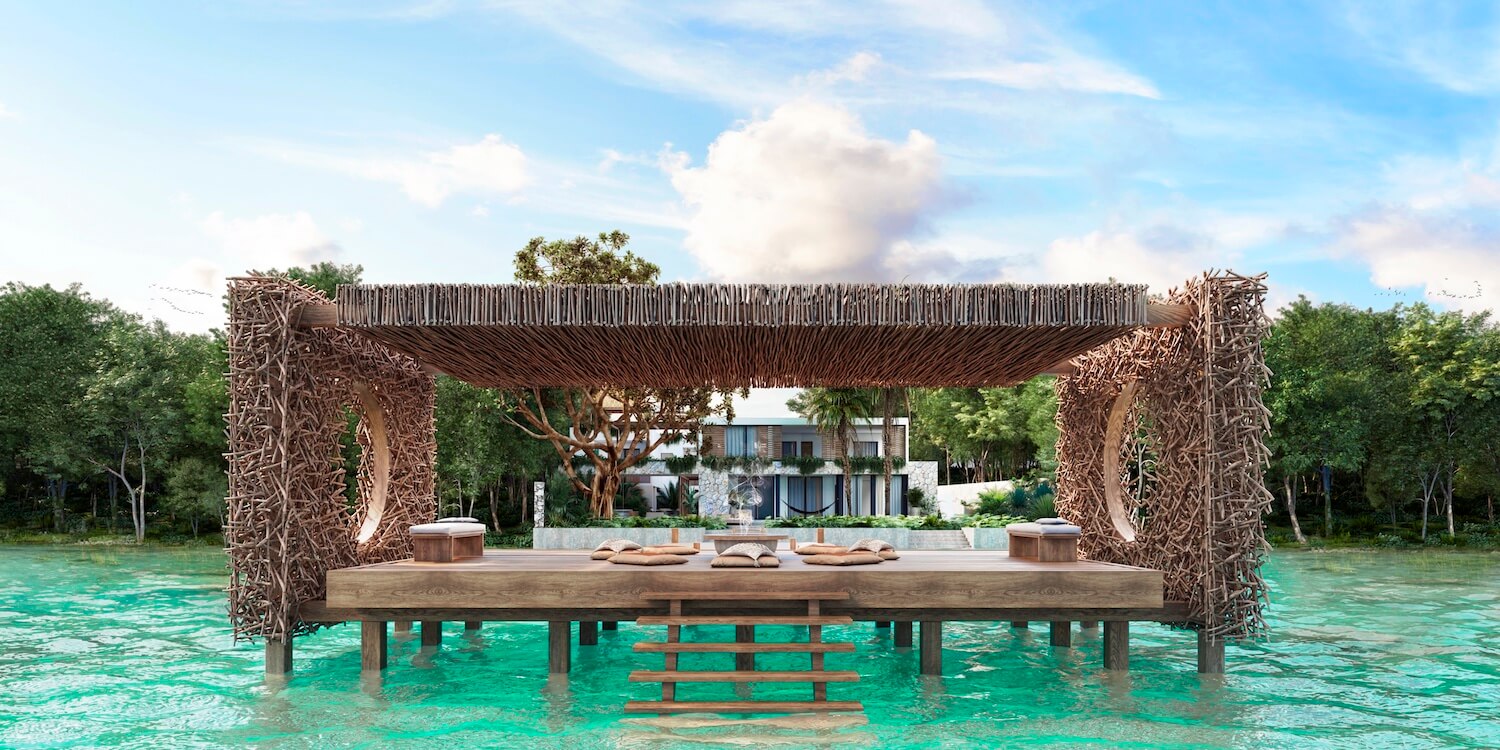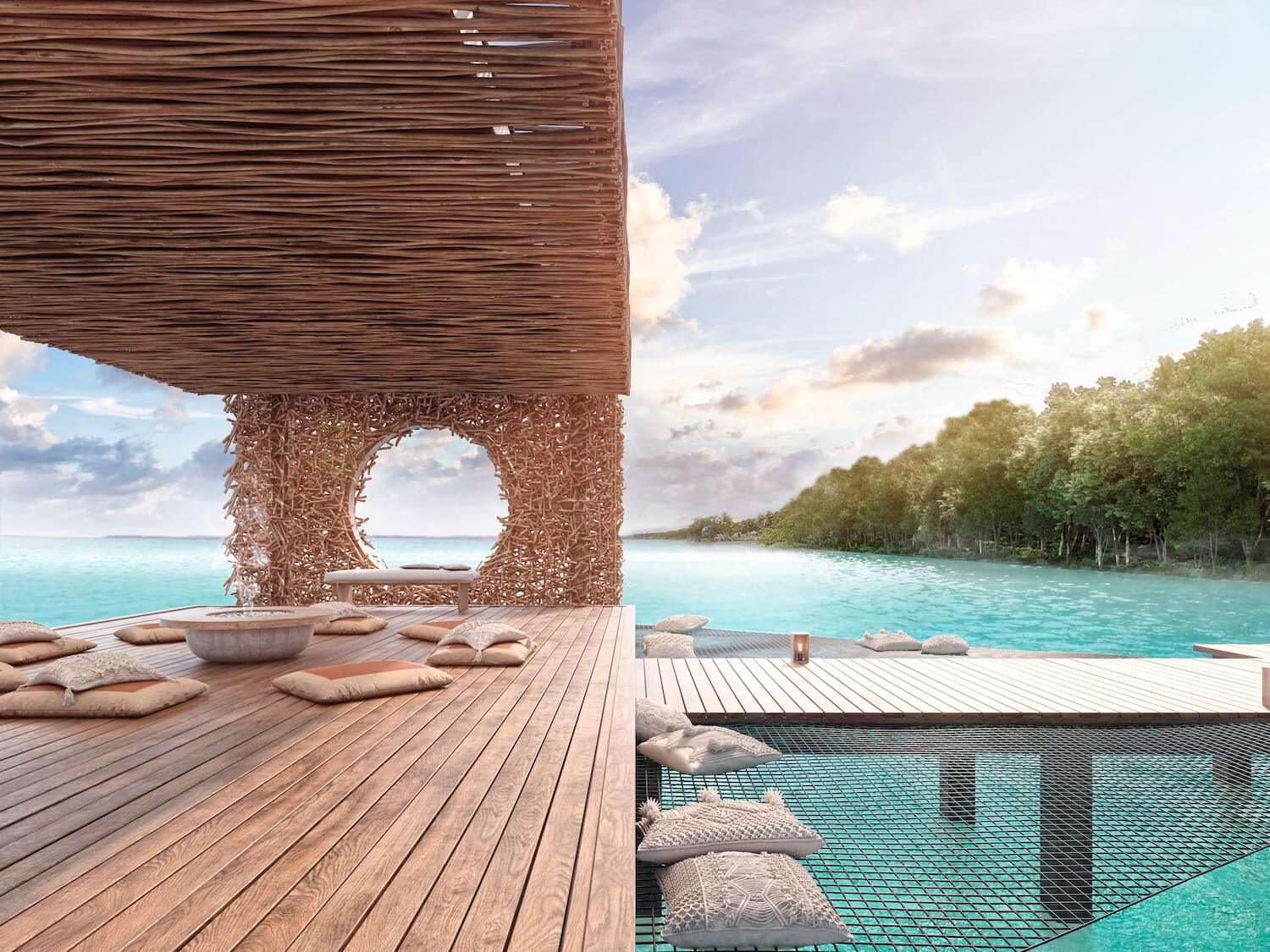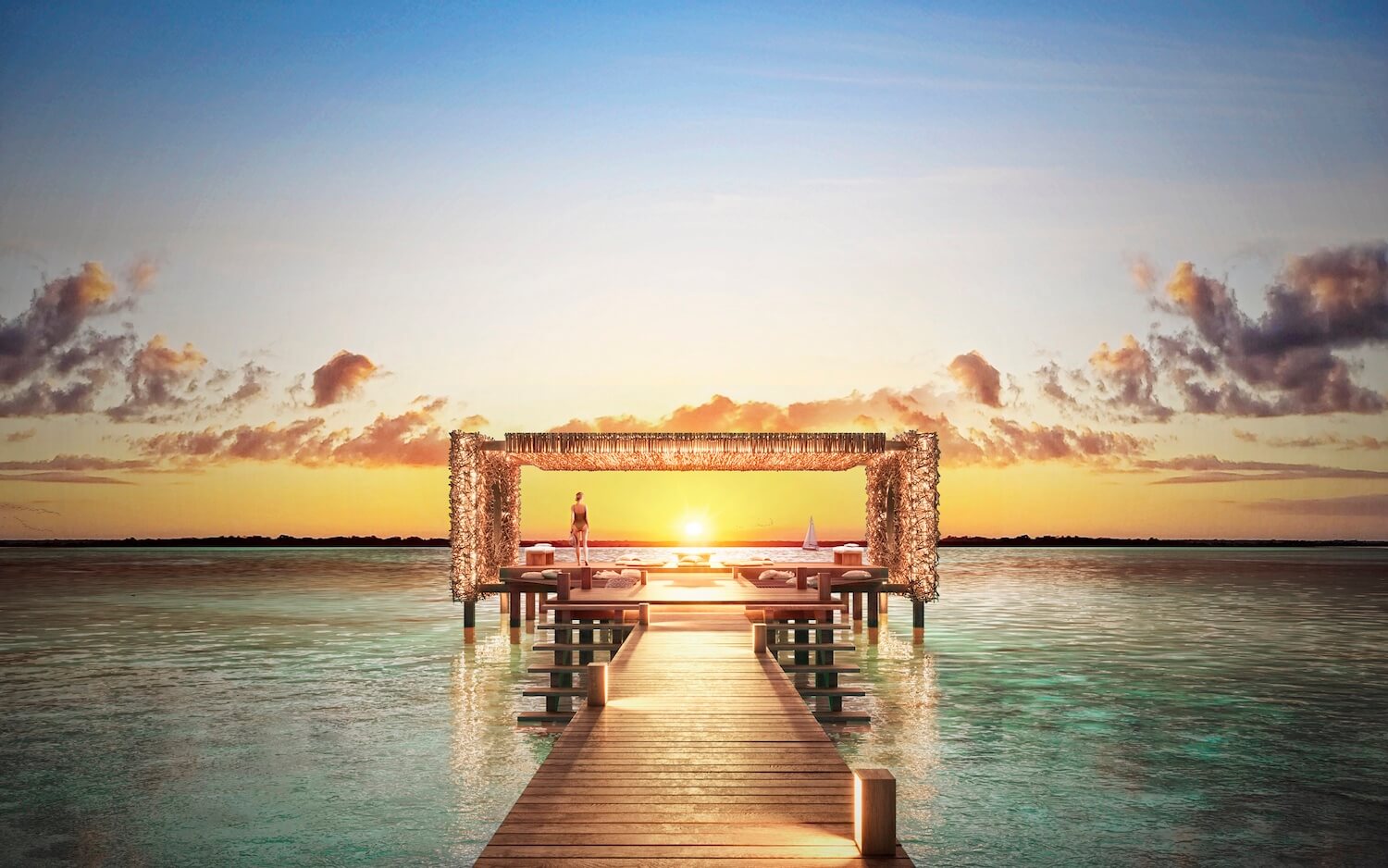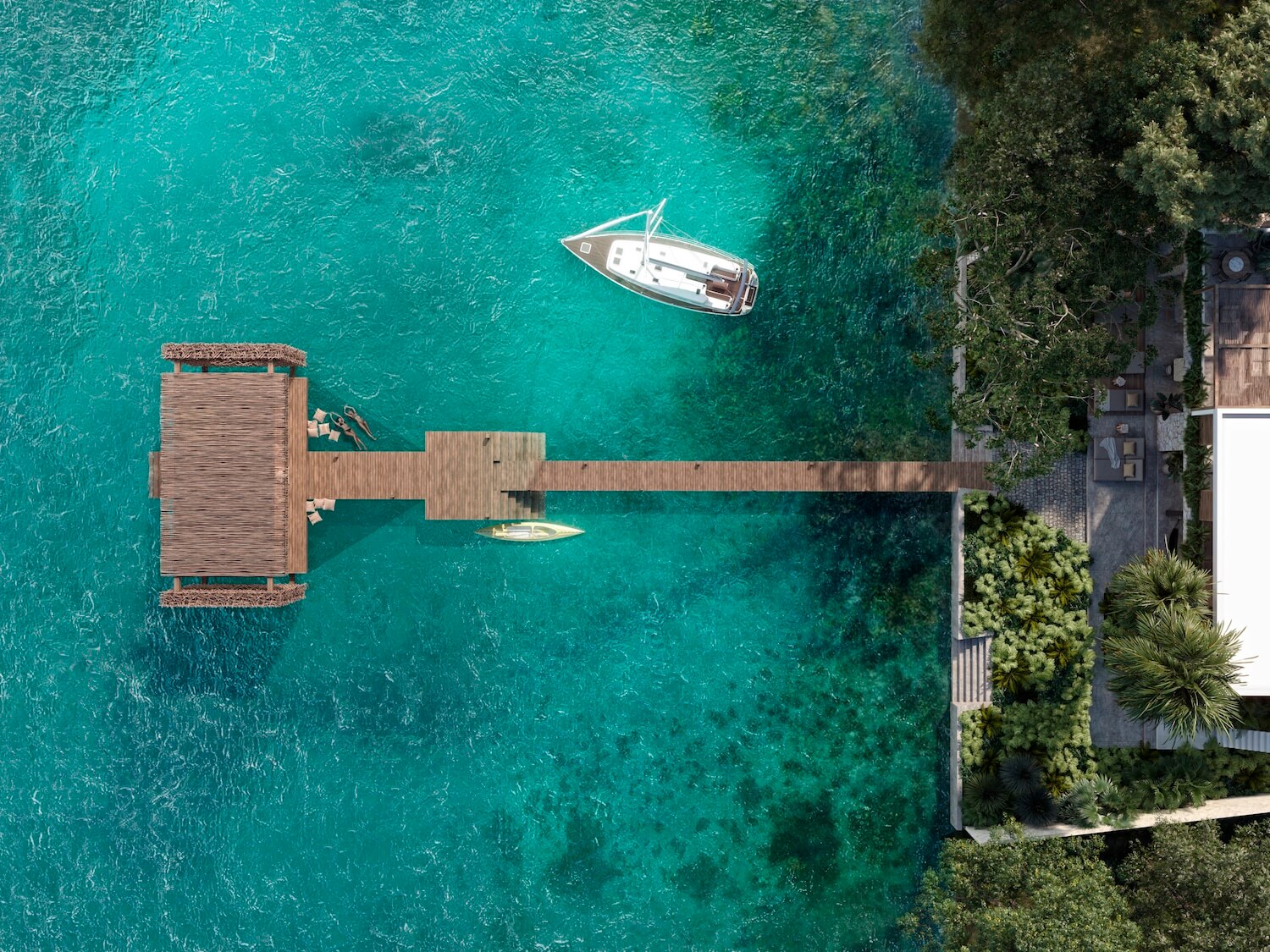 ---