Wandering Architects: A personalized modern house in a fifty by seventy land plot in suburban edge of the city. Family with two kids approached to design a house including three separate unit houses for them and their two kids. Main aspect of the project was to design a house, which brings nature indoors without compromising privacy of its users.
Ground Floor comprises of all common areas including Entrance Lobby, Double height Living, Dining cum Pantry, Multifunctional Area, Hard kitchen with laundry area and Two car garage. At the soul of house lies a tropical garden including endemic flora with a layer of river pebbles. This central courtyard garden comes with vertical louver fins, which brings a fantastic light throughout the day. Opening on roof level help to assure proper breeze and fresh air circulation along with the warm sunlight and shades of green trees, which add to the overall quality of human health and healing.
First Floor has three separate unit houses with separate accesses. Main unit consist with Master bedroom; the most important space of the house where it can gain view of the living area and rear garden. Master bedroom served with separate attached bathroom and Walking closet. Other two unit has separate secondary bedroom with a pantry area including attached bathroom with a Walking closet. All of these spaces achieved in a 3500 square feet area layout without harming esthetic of the house.
Unique interior design with customized furniture gives more vibe to each and every space of the house with a landscape specially design with endemic flora. White finished walls, simple lines with connected indoor and outdoor spaces with large openings help to increase serenity and dwelling quality of the house. Playing heights, connecting bridges, pocket gardens and peeping spaces makes flow that is more interesting and let the users feel each space unique.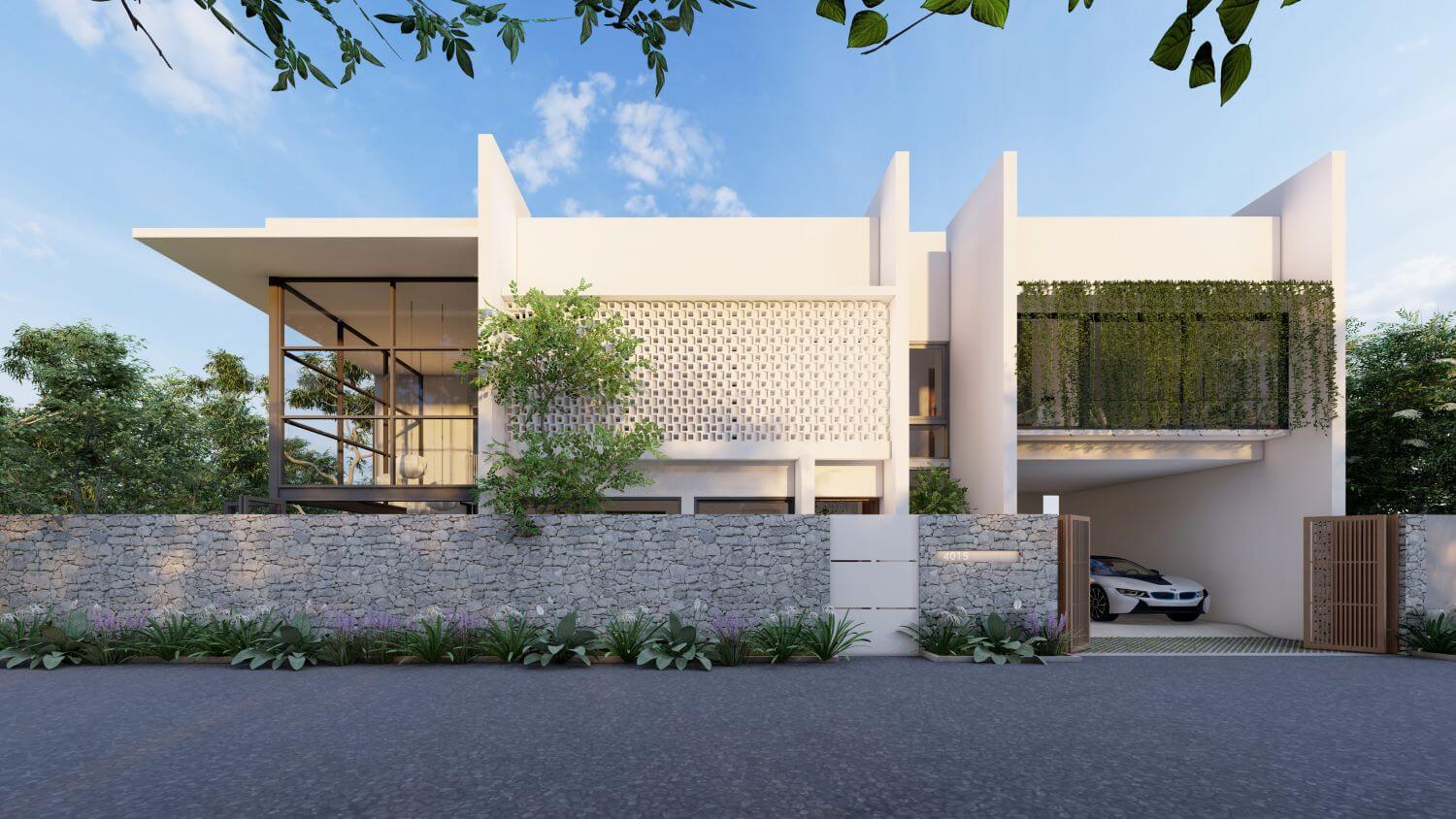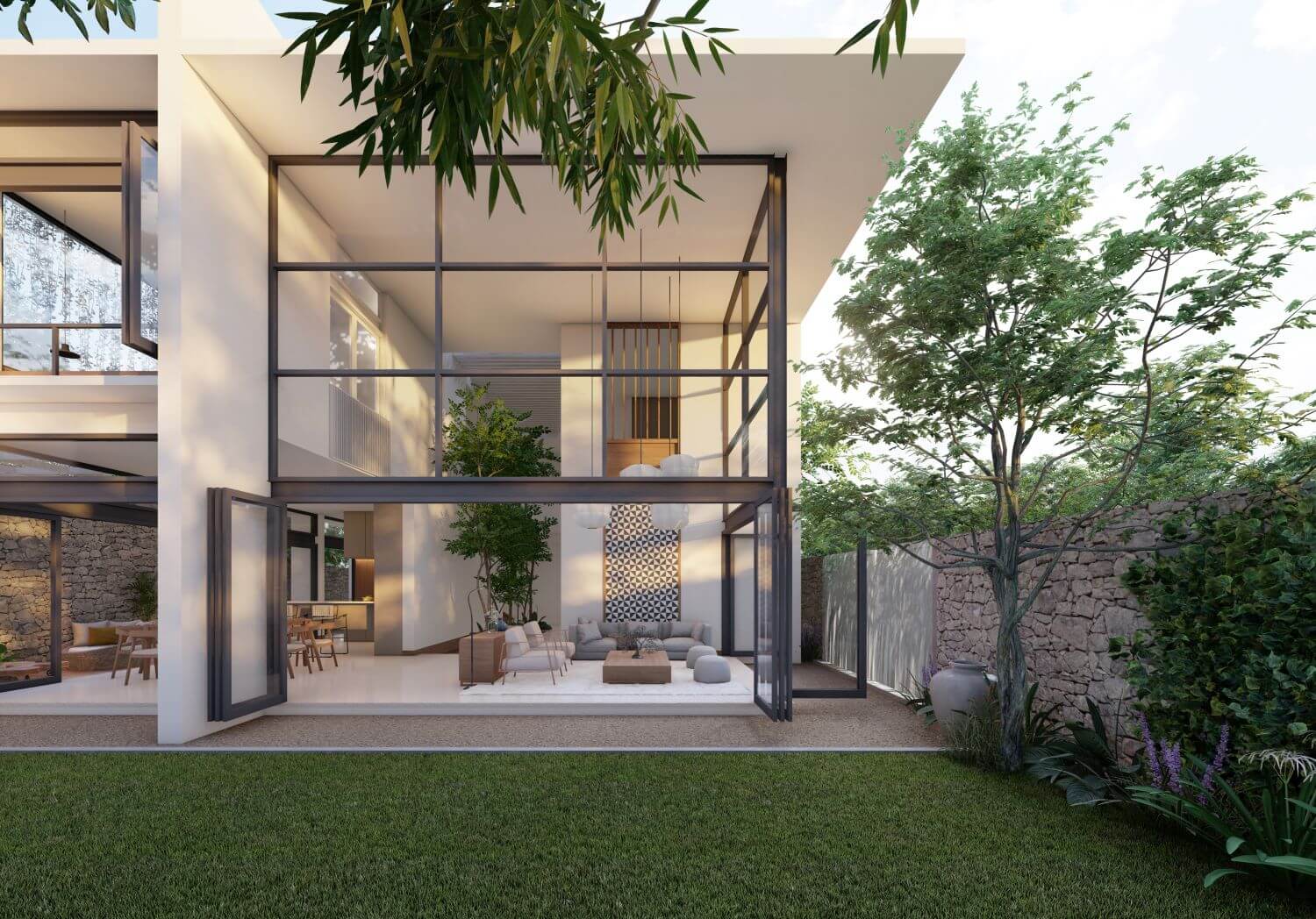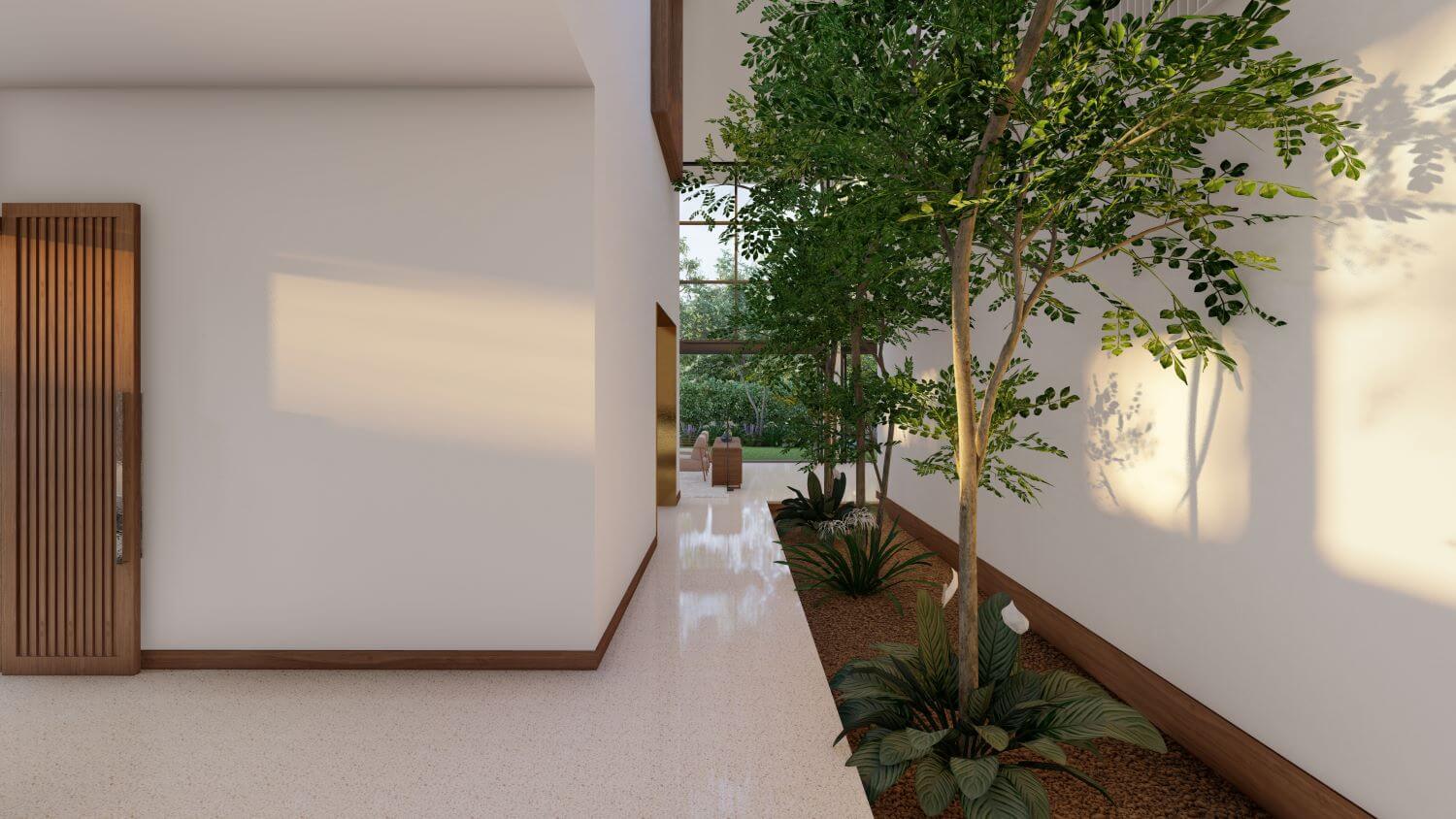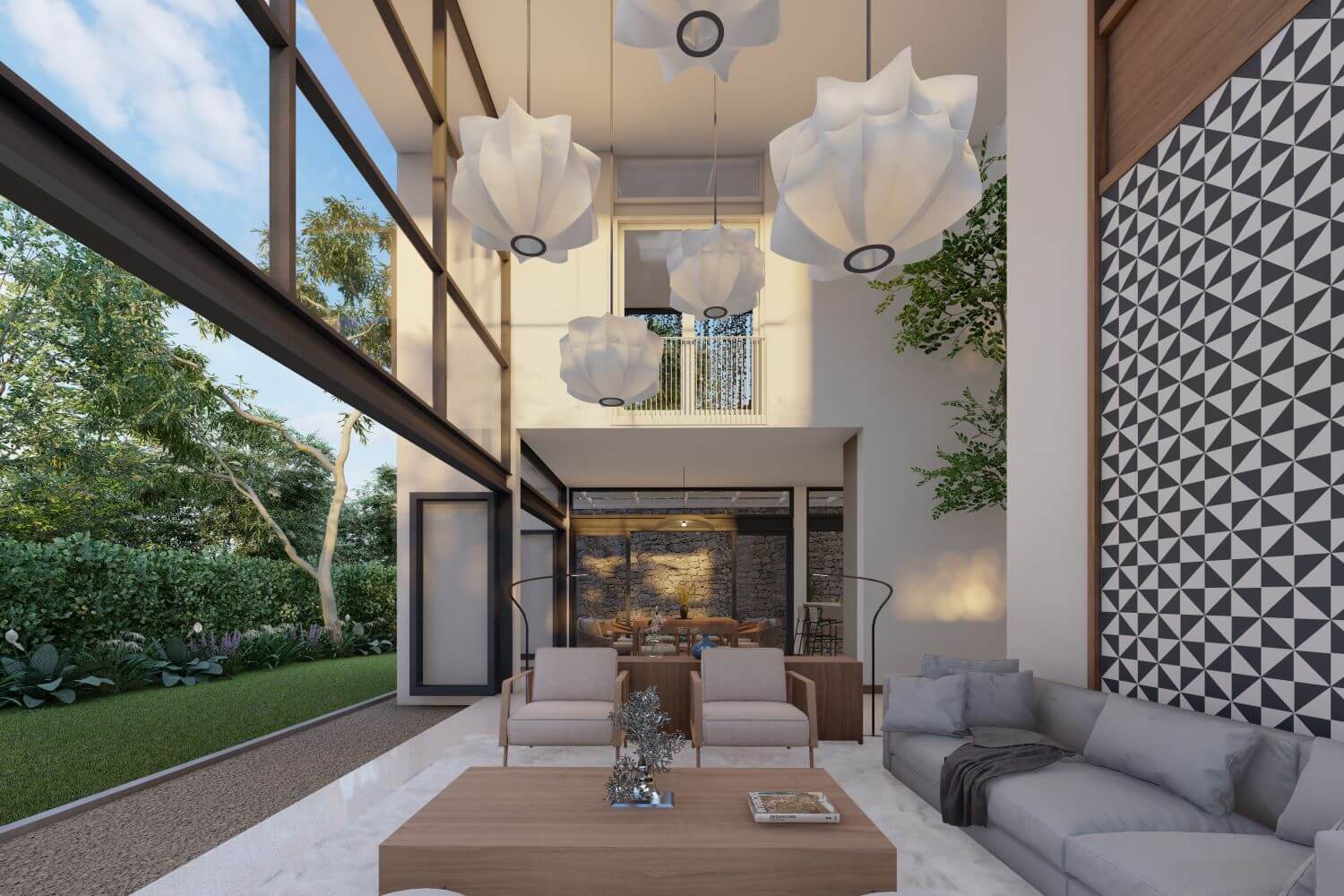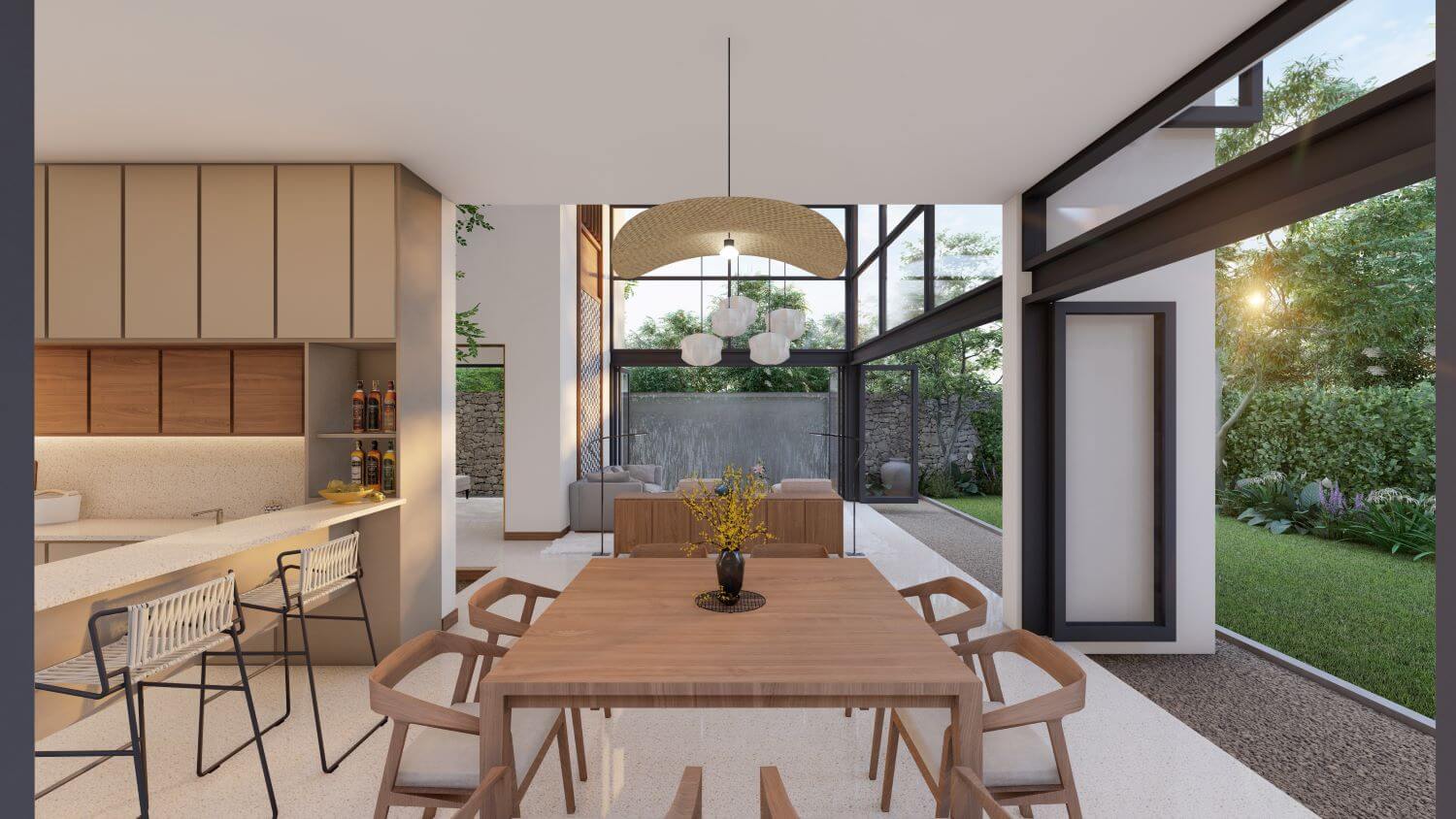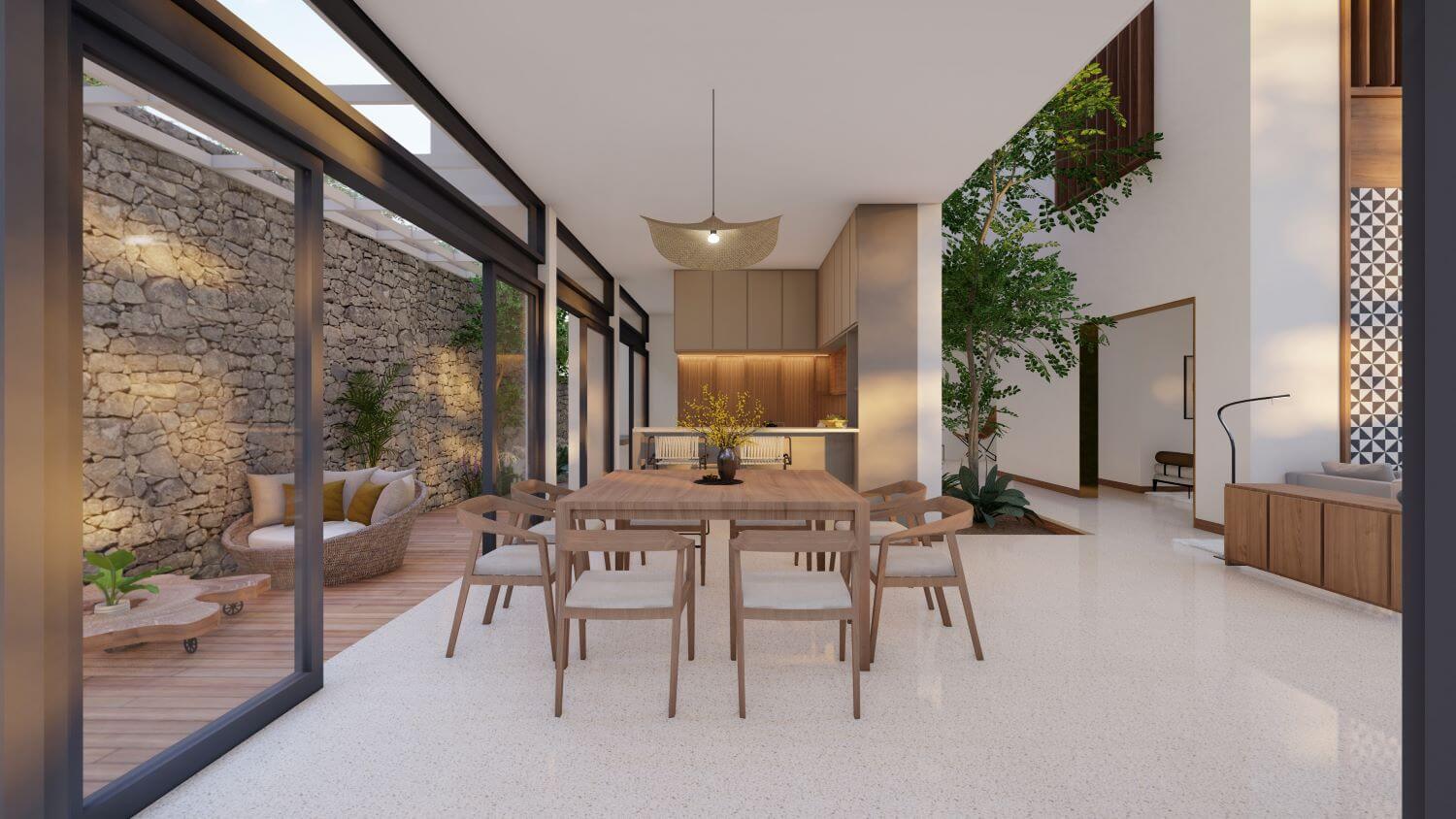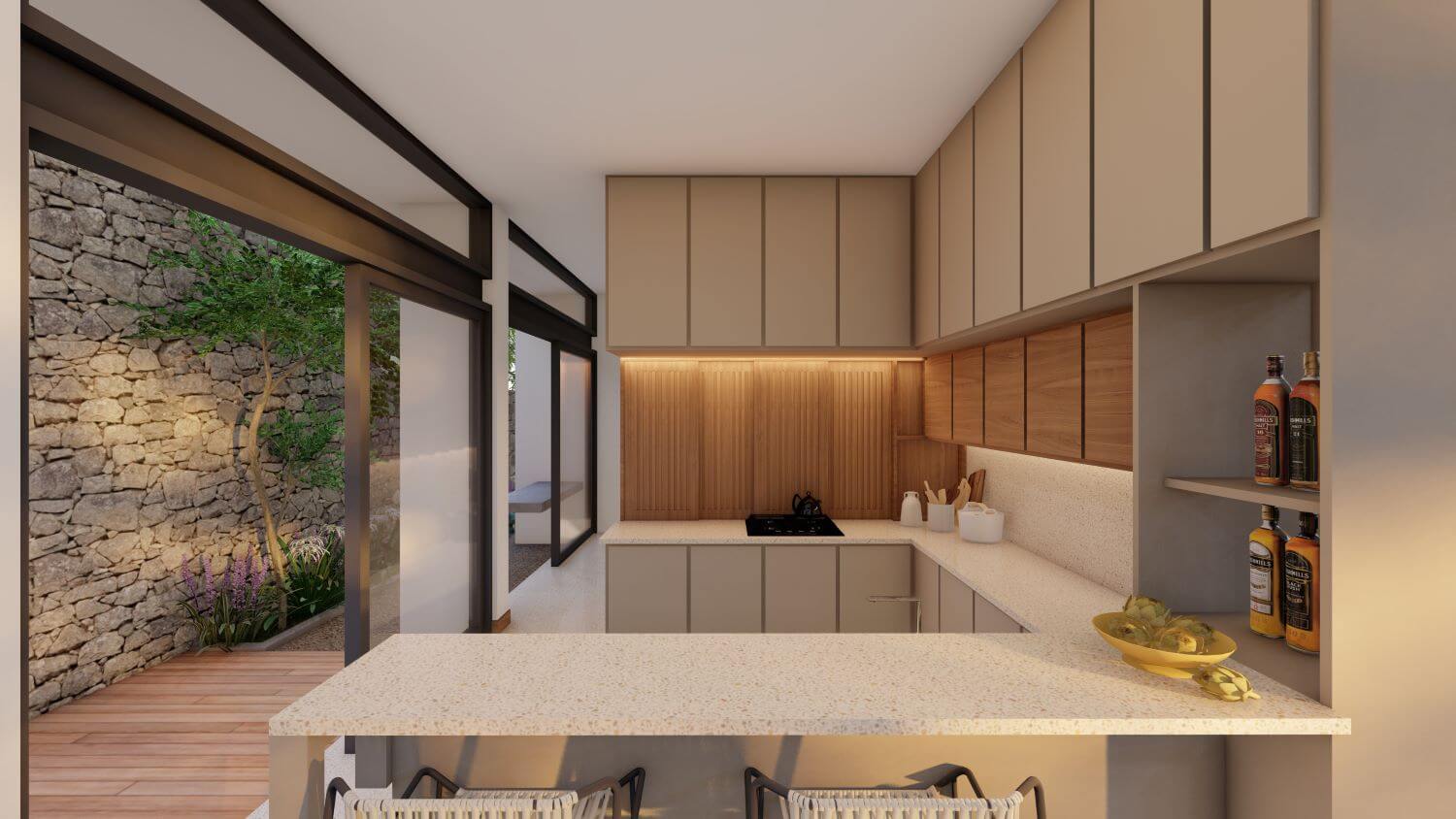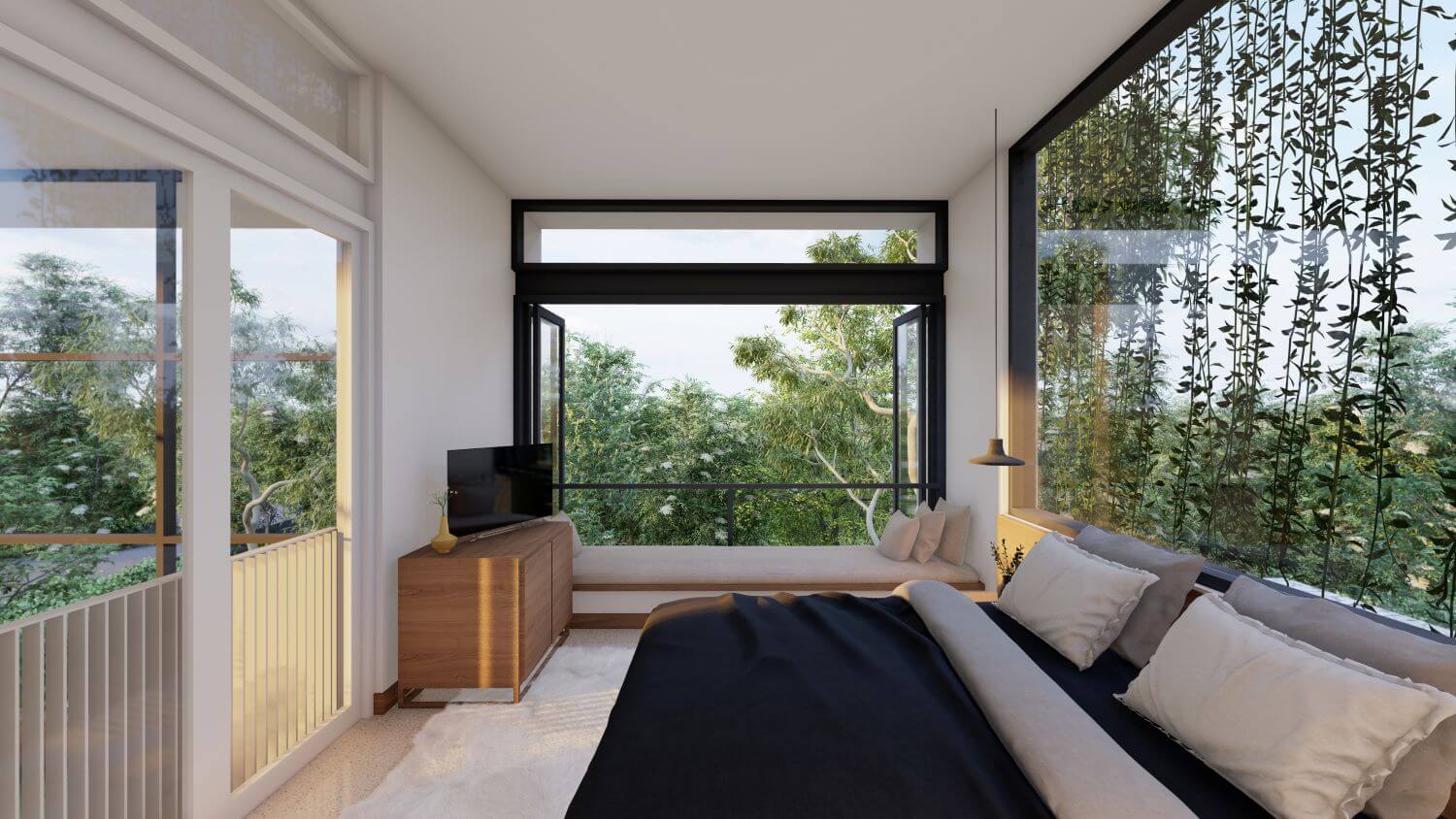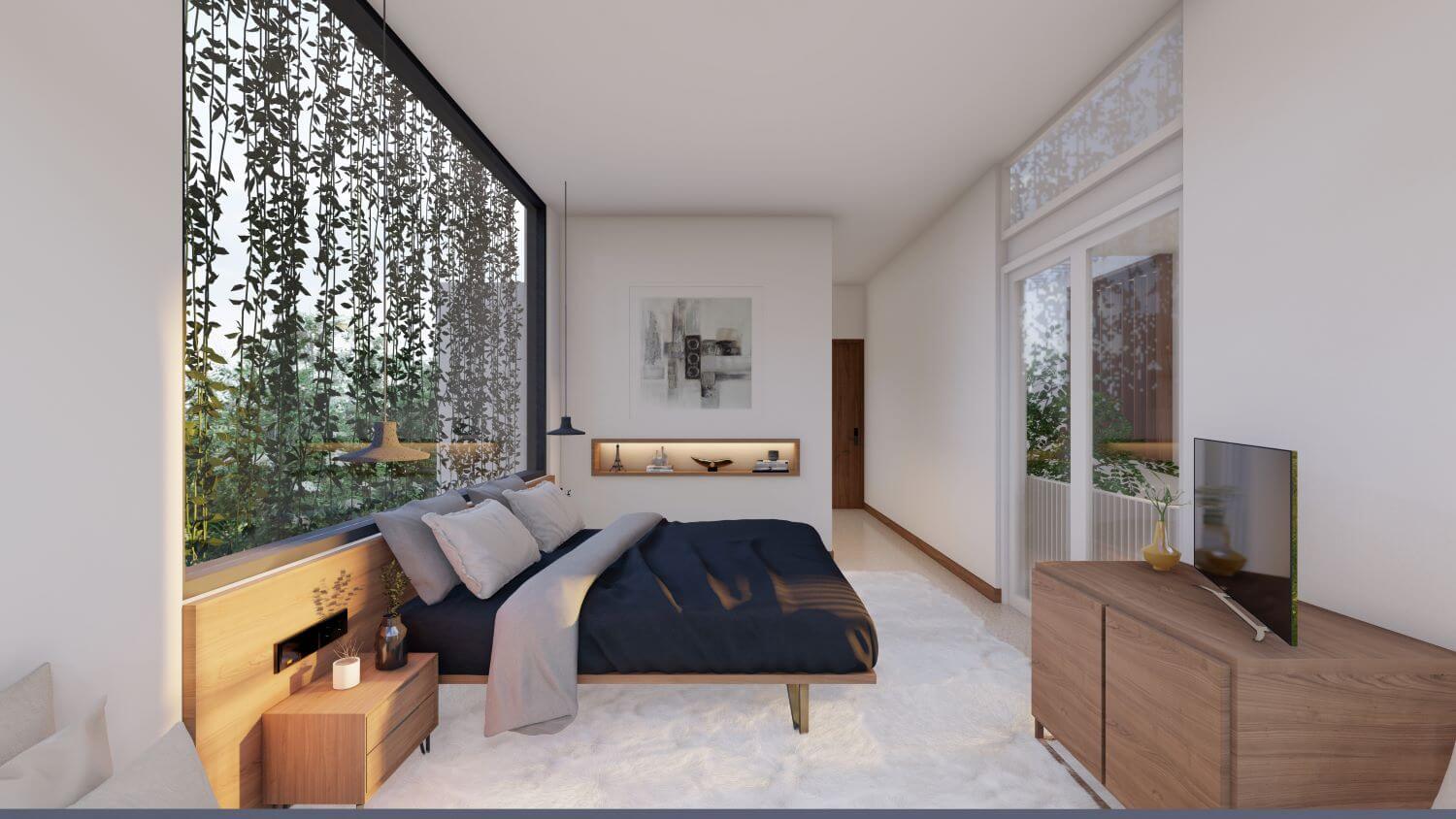 ---