The residential high-rise project Pier 05 is one of the new beacons at aspern Urban Lakeside. Zechner & Zechner ZT GmbH proved successful against strong competition with their gently curved solitaire that includes flexible apartment floor plans and a rooftop pool.
The Urban Lakeside in Vienna is one of the largest urban development areas in Europe. By 2030, apartments, offices as well as zones for commerce, science and education will be realized here. Located directly on the shores of Lake Aspern, which forms the center of the area, STC Development and Moser Wohnbau & Immobilien launched a closed architectural competition. Together with StudioVlayStreeruwitz ZT GmbH, the Vienna-based firm Zechner & Zechner ZT GmbH successfully prevailed against six other participating planning teams.
A Chilled Solitaire
An ensemble of four free-standing, offset and staggered structures represents the winning design's main urban planning idea. The tallest building, at around 80 meters, is designed as a solitaire. It houses a total of 302 apartments, including penthouse apartments on the 24th floor; a pool and a green roof terrace on the 25th floor are available to all residents, inviting them to chill out.
The lower section of this high-rise residential building is characterized by the approx. 15.5-meter-high base zone, which acts as a bracket with the other components of the building complex to mark the lake-side corner. Designed as two-story arcades, it provides a protected outdoor area for dining and beverage services on the first floor. The tower grows out of this base and, with its soft, elegantly curved façade, stands out strikingly from the strictly cubic form of the first-floor zone.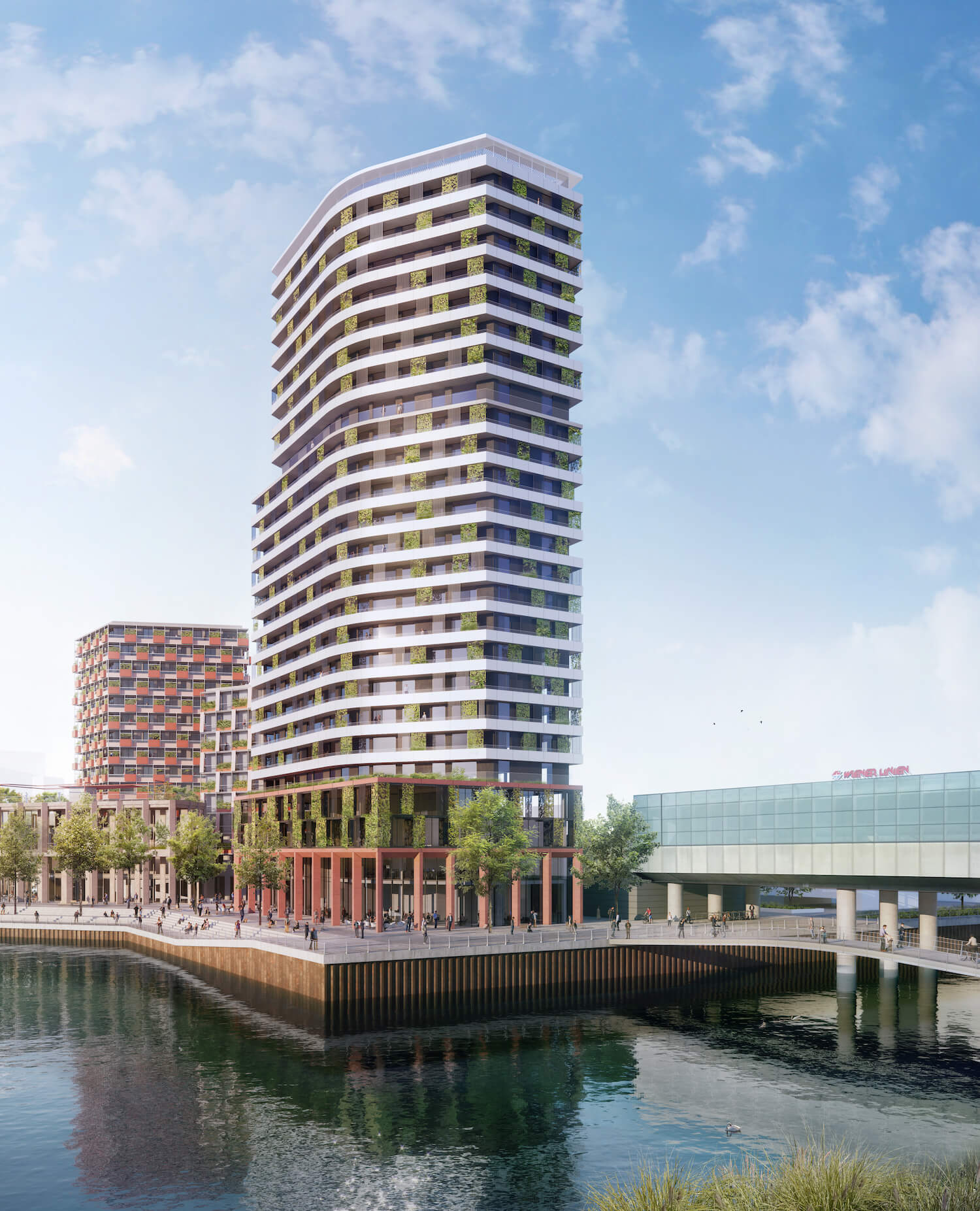 Flexible Living and Soft Mobility
The apartments impressed the jury with, among other things, their flexible subdivision into apartments of different sizes and private open spaces in the form of balconies. These are designed to run around the façade, with the balustrades clad with light photovoltaic elements. The residential tower is further structured by trellises and windbreak elements.
The highest possible proportion of the primary energy supply is achieved sustainably via photovoltaics, groundwater and geothermal probes. The directly adjacent subway stop and large bicycle garages promote soft mobility.
Alongside Lili am See and the project at Baufeld J6, Pier 05 will be one of the three new beacons at aspern Urban Lakeside to be realized in the coming years.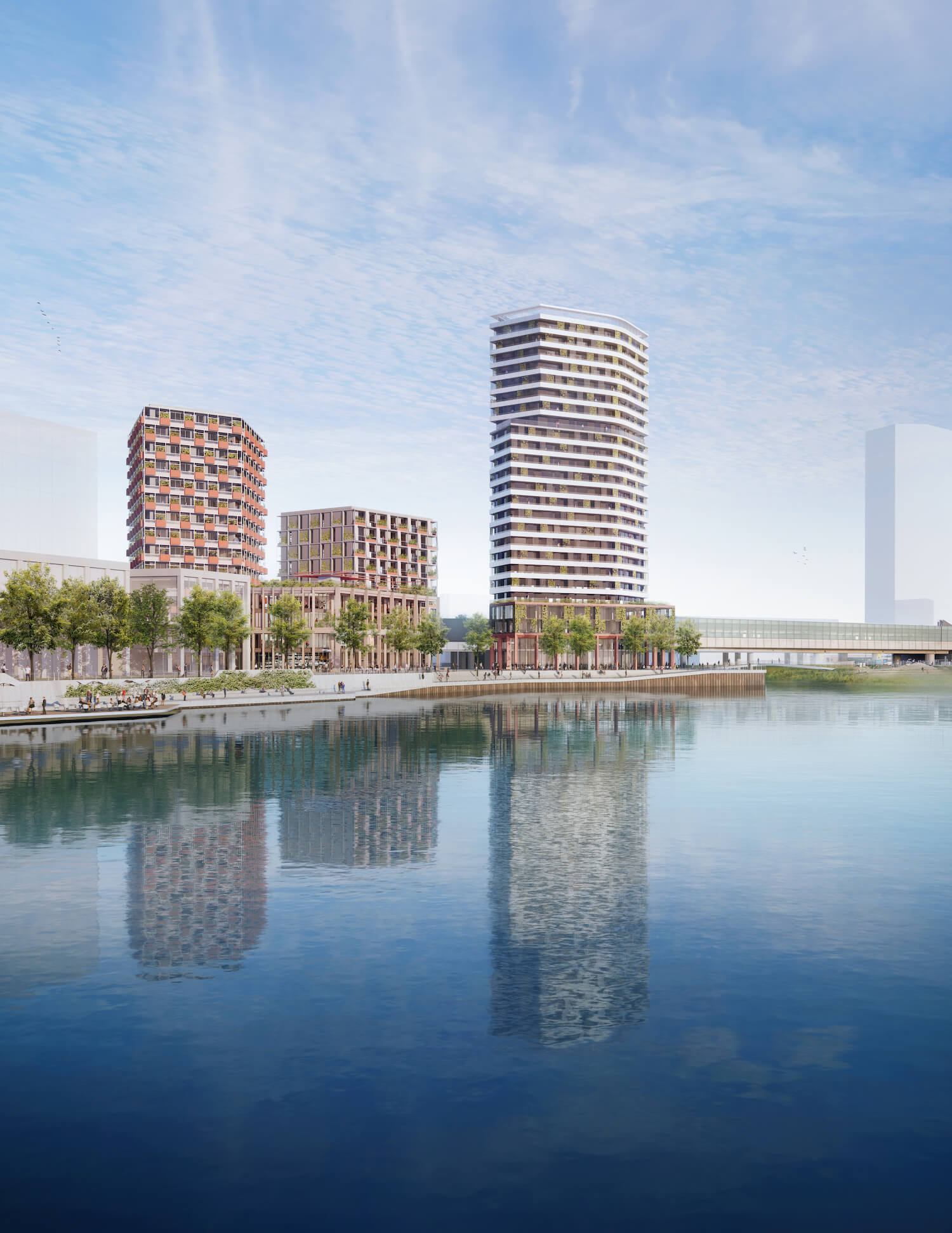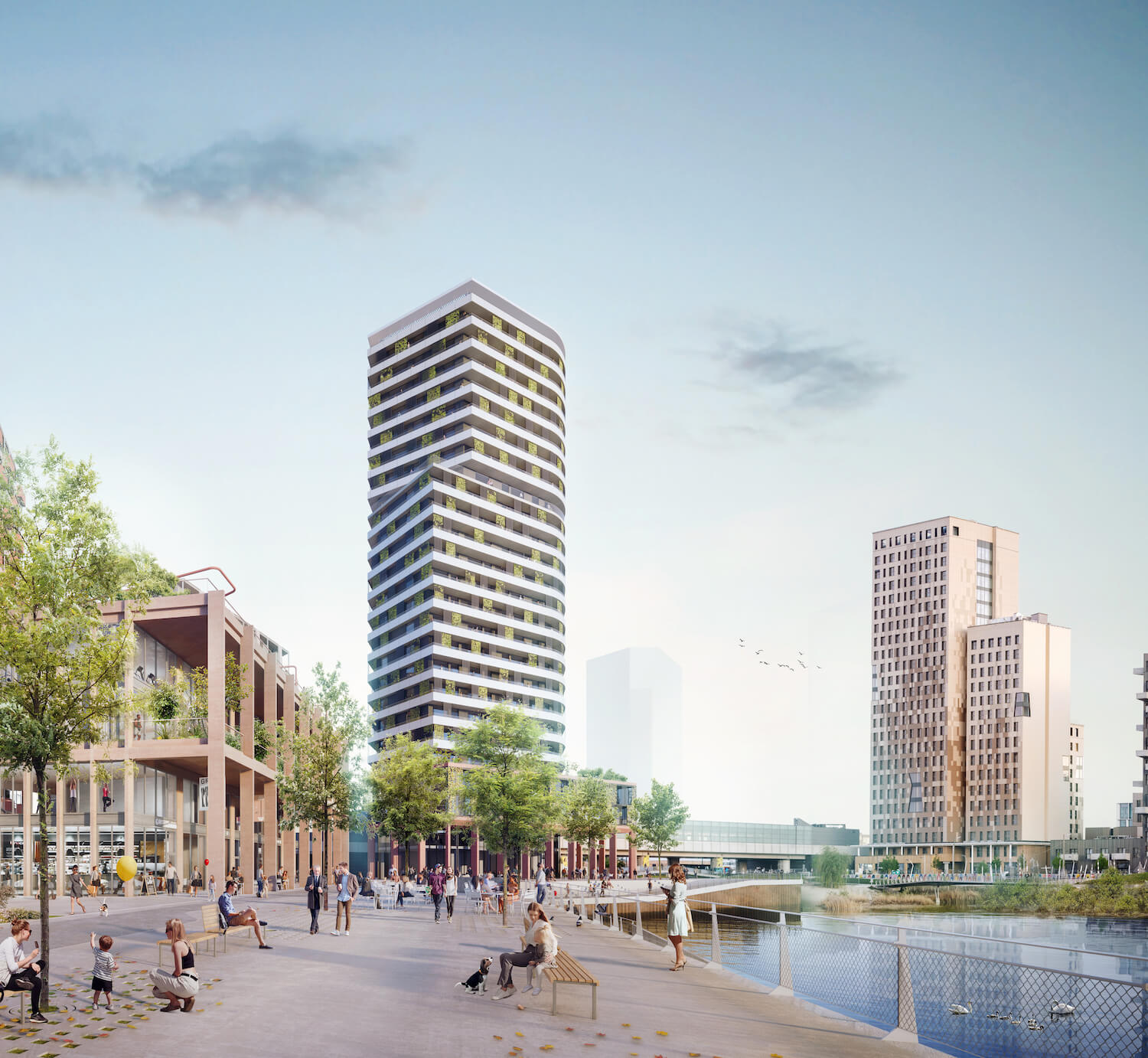 About Zechner & Zechner Architects
Pier 05 is already the sixth high-rise project for the Vienna-based office. Among other projects, the architects planned the Marina Tower and the Orbi Tower (both in Vienna and completed) as well as the Quadrill Tower in the Tabakfabrik Linz (currently under construction). In addition, the firm is known for several infrastructure projects such as train stations.
---