DesignInc: LMS Energy has relocated to a new Adelaide-based headquarters that merges conventional and separate offices into a hybrid workspace. The new office aims to reflect the company's innovative spirit and embrace the idea of a "workplace as a home". The company's existing head office was outdated and segregated, split between two separate buildings that hindered interaction and teamwork between staff.
In response to the limitations of the current workplace and the company's growth, LMS Energy acquired a base building to reimagine a flagship head office that reflects its vision and values. DesignInc consulted with staff across all levels of the business in an extensive process to provide LMS Energy with a detailed brief and workplace strategy that could be adopted nationally, starting with Adelaide as the pilot project.
LMS Energy Headquarters offers open-plan offices with different work settings, including sitting/standing desks, quiet rooms, booth seating, formal meeting, and informal collaboration spaces, spanning two levels connected by a central feature stairway and communal zones. The contemporary working environment promotes teamwork and offers support for both on-site and remote employees. A large kitchen and breakout space on the lower level provides a multi-functional space for food preparation and dining, 'cafe-style' meetings, recreational activities like table tennis and gaming, and gathering people together from interstate or industry.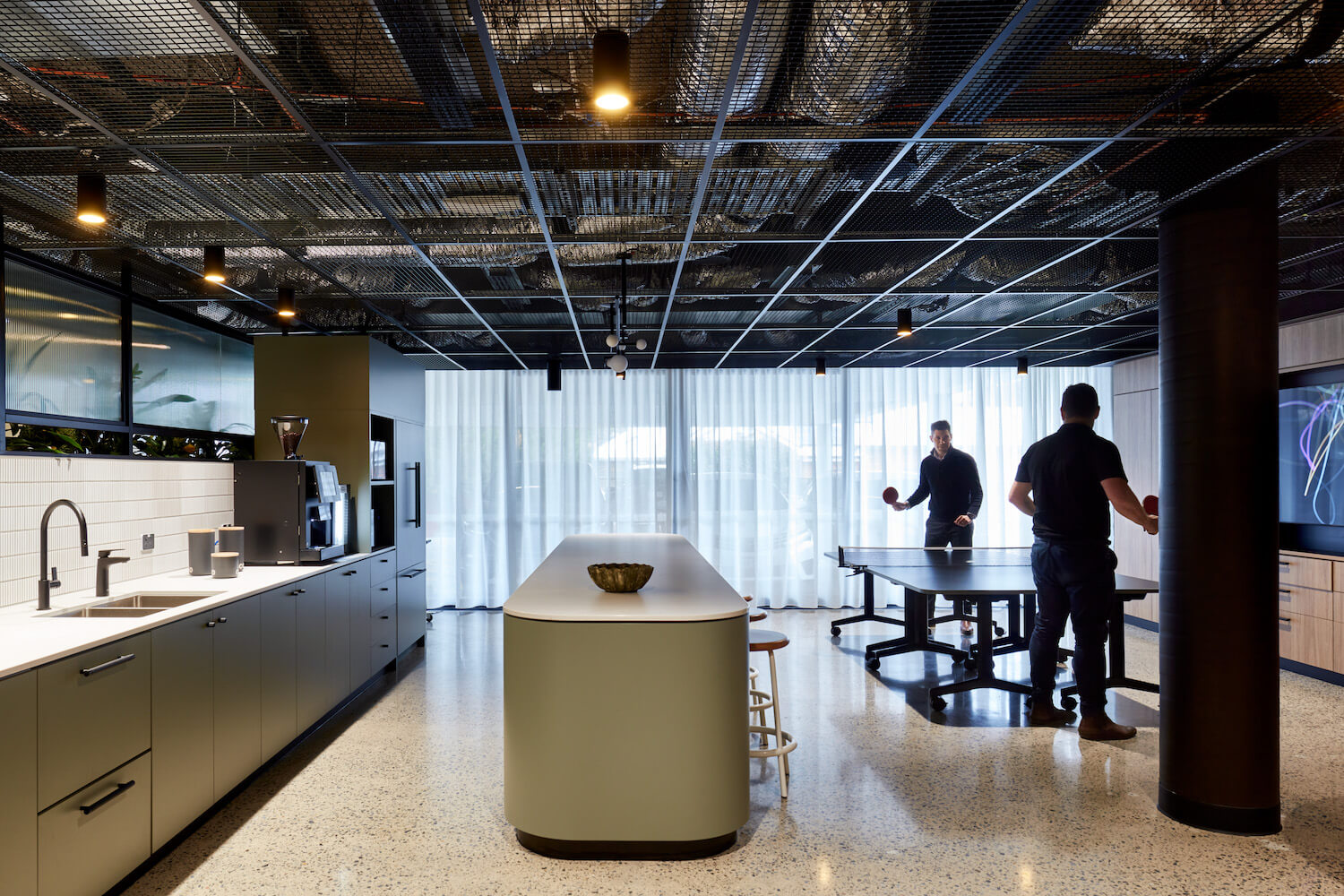 The repurposed building boasts a brutalist aesthetic with rounded modern timber elements and greenery. The black metal elements, polished concrete floors, and exposed services pay homage to LMS Energy's industrial enterprise. Soft colours inspire calm and comfort, inviting office workers to return post-pandemic. The biophilic design incorporates plants and natural lighting to reduce stress and improve wellbeing, creativity, and productivity.
Customised signage and modular furniture blend seamlessly with the design, while spatial planning accommodates tech equipment without compromising the aesthetic. LMS Energy's adaptive and agile hybrid workplace combines modern technology and physical comfort to boost productivity and enhance employee quality of life.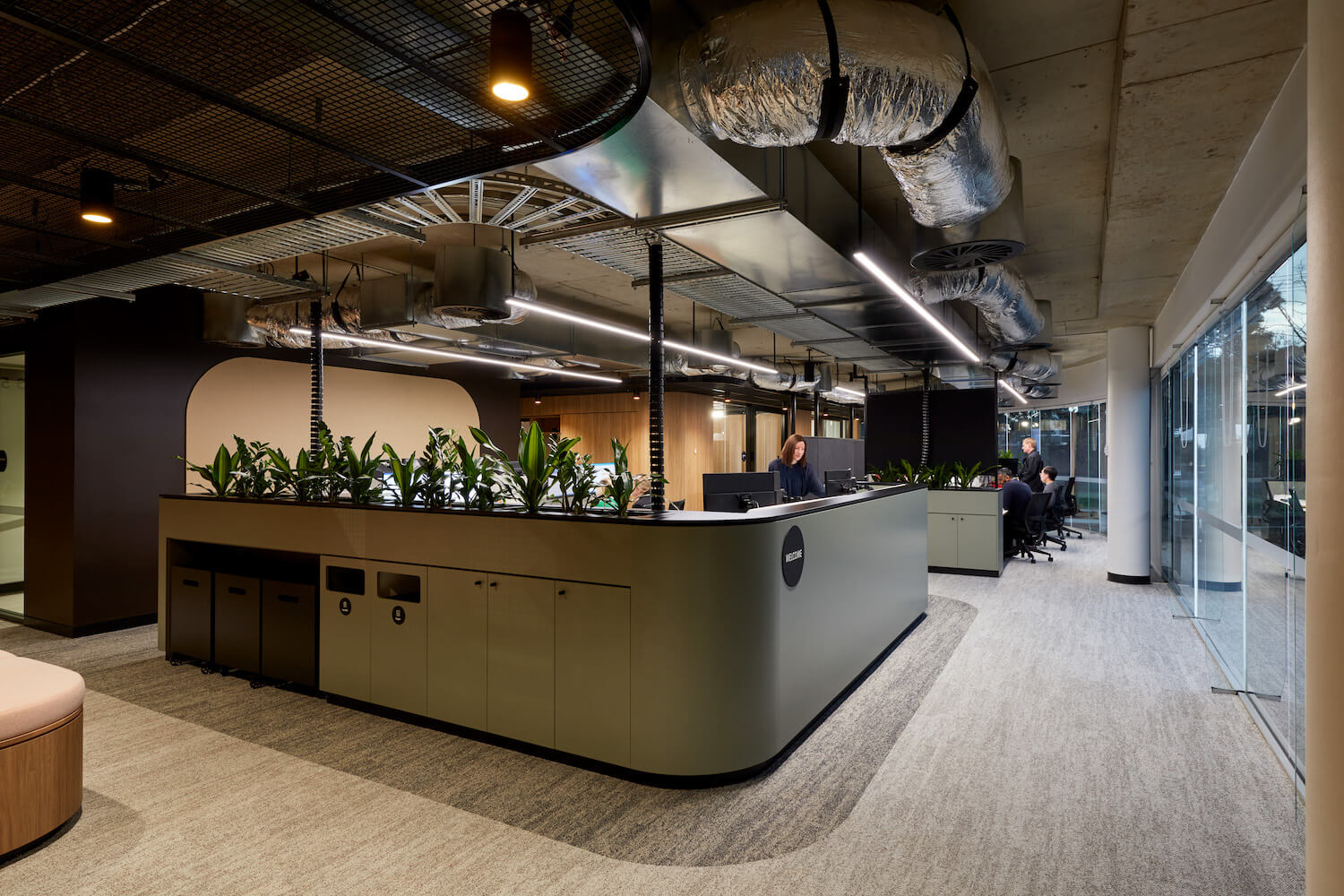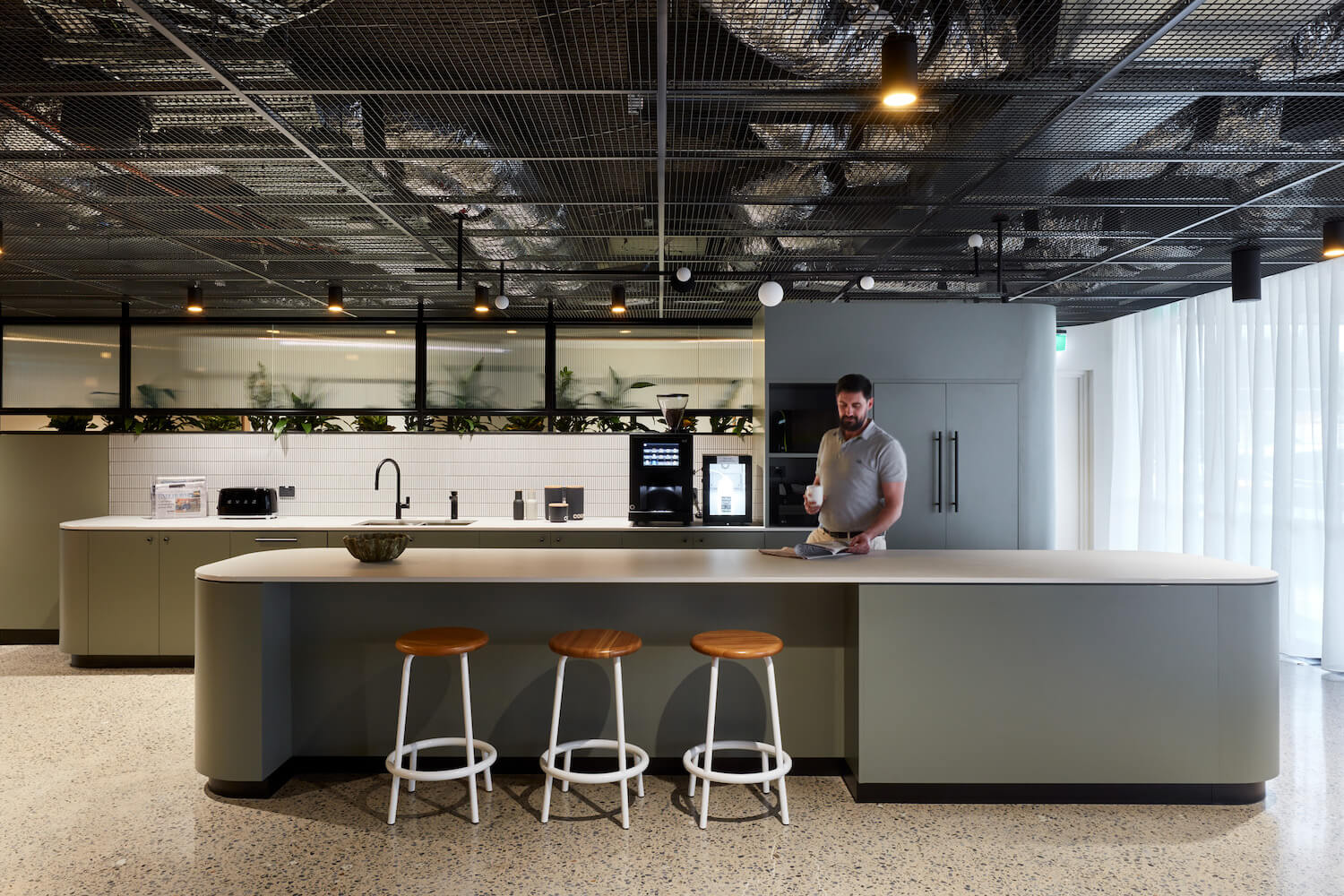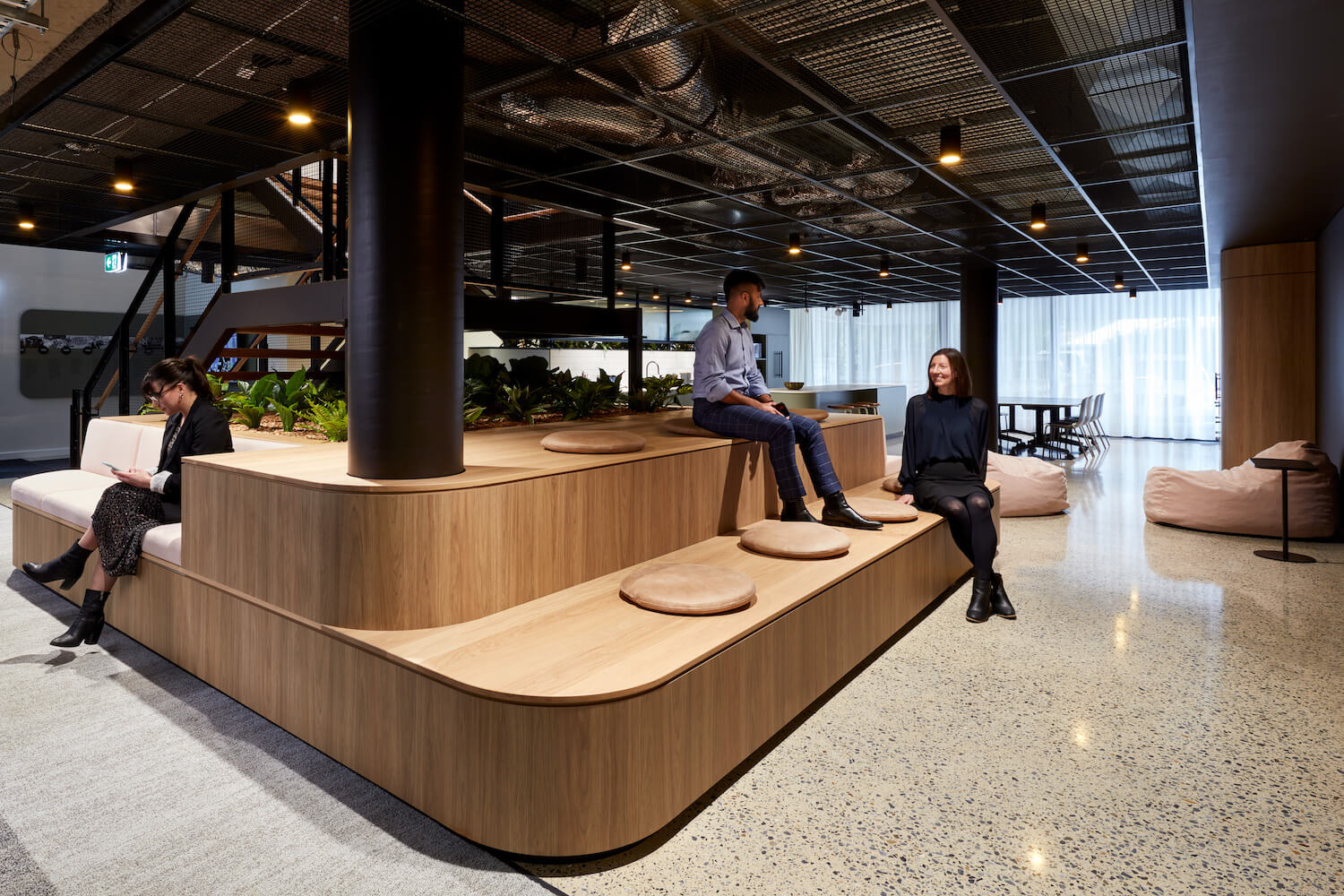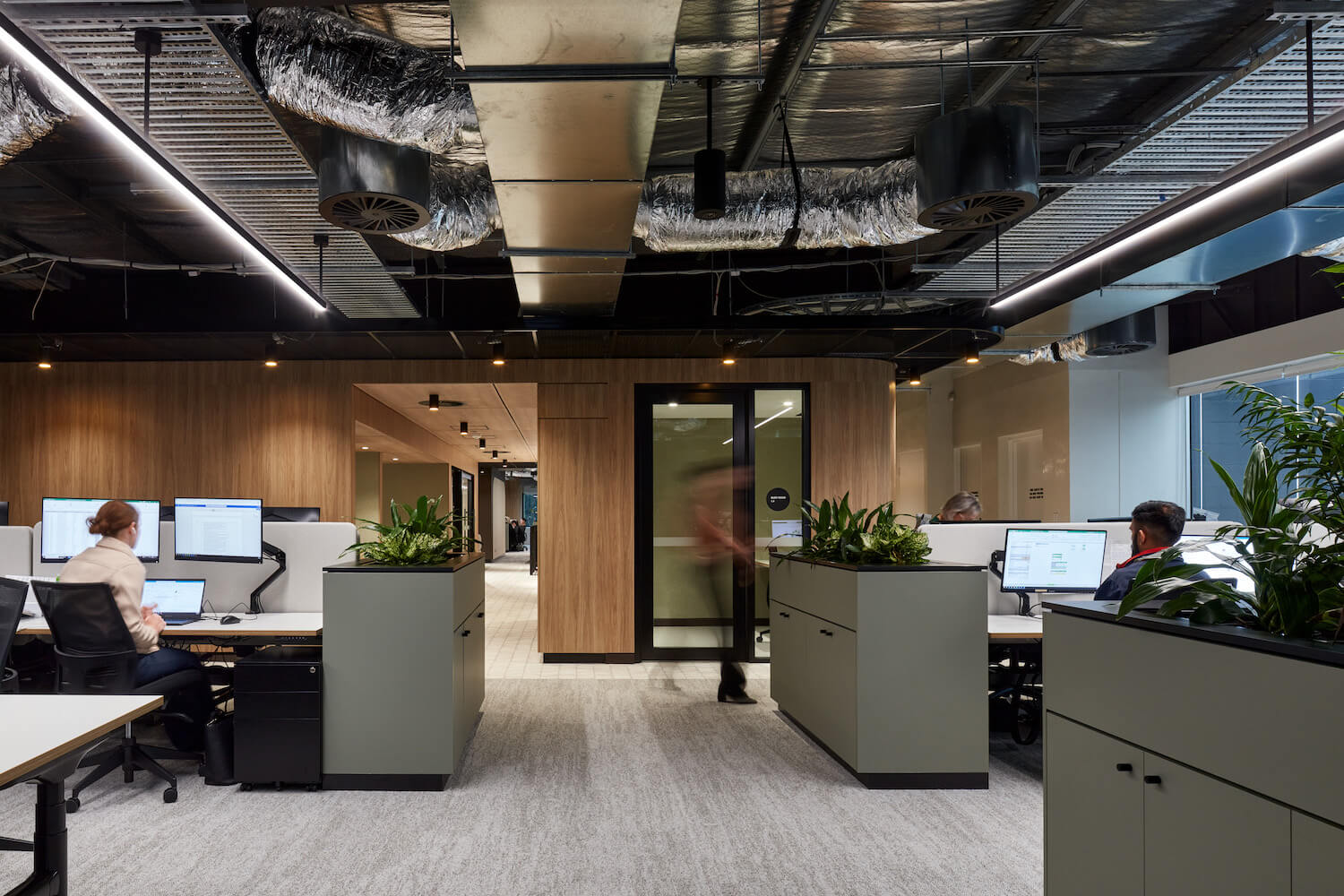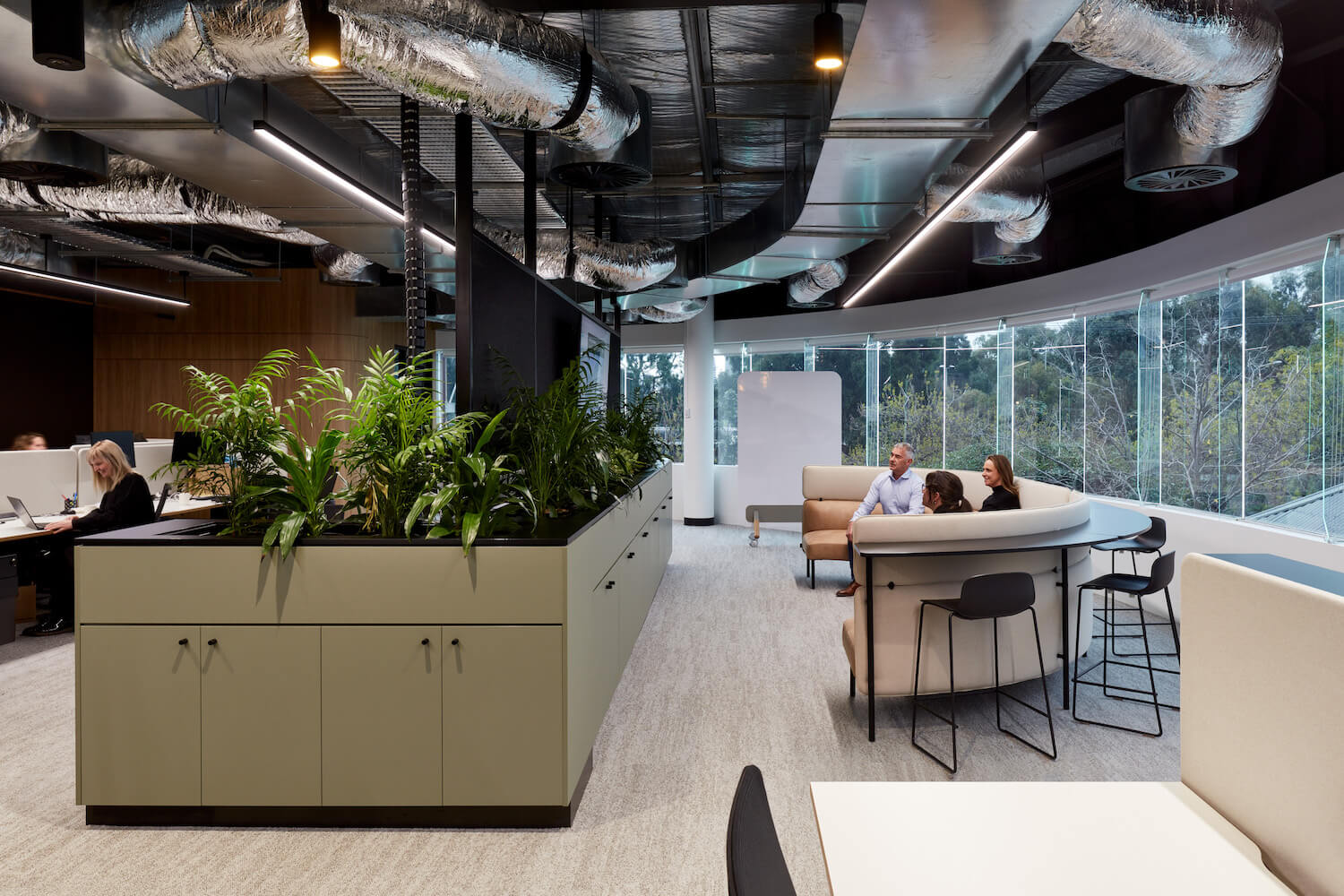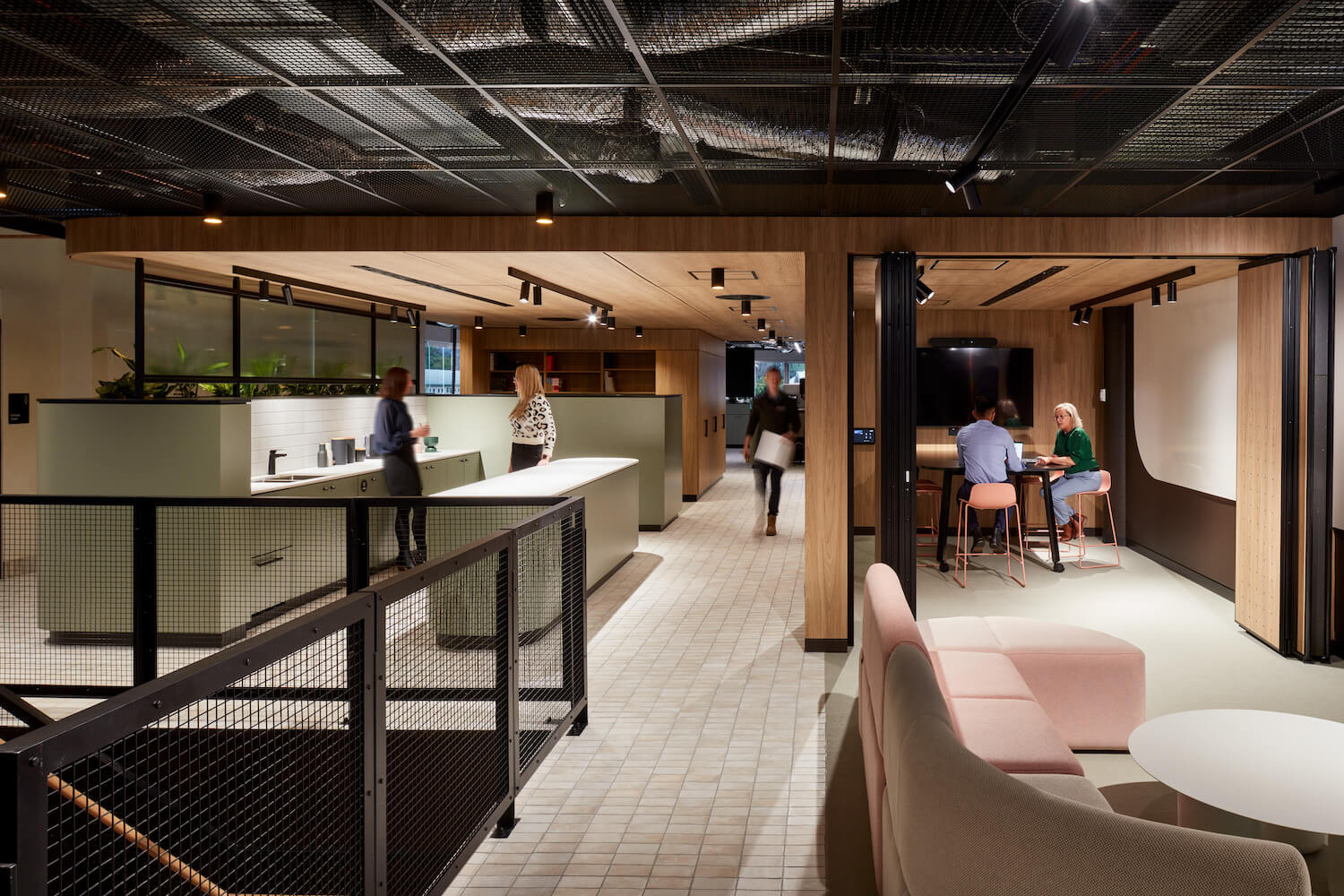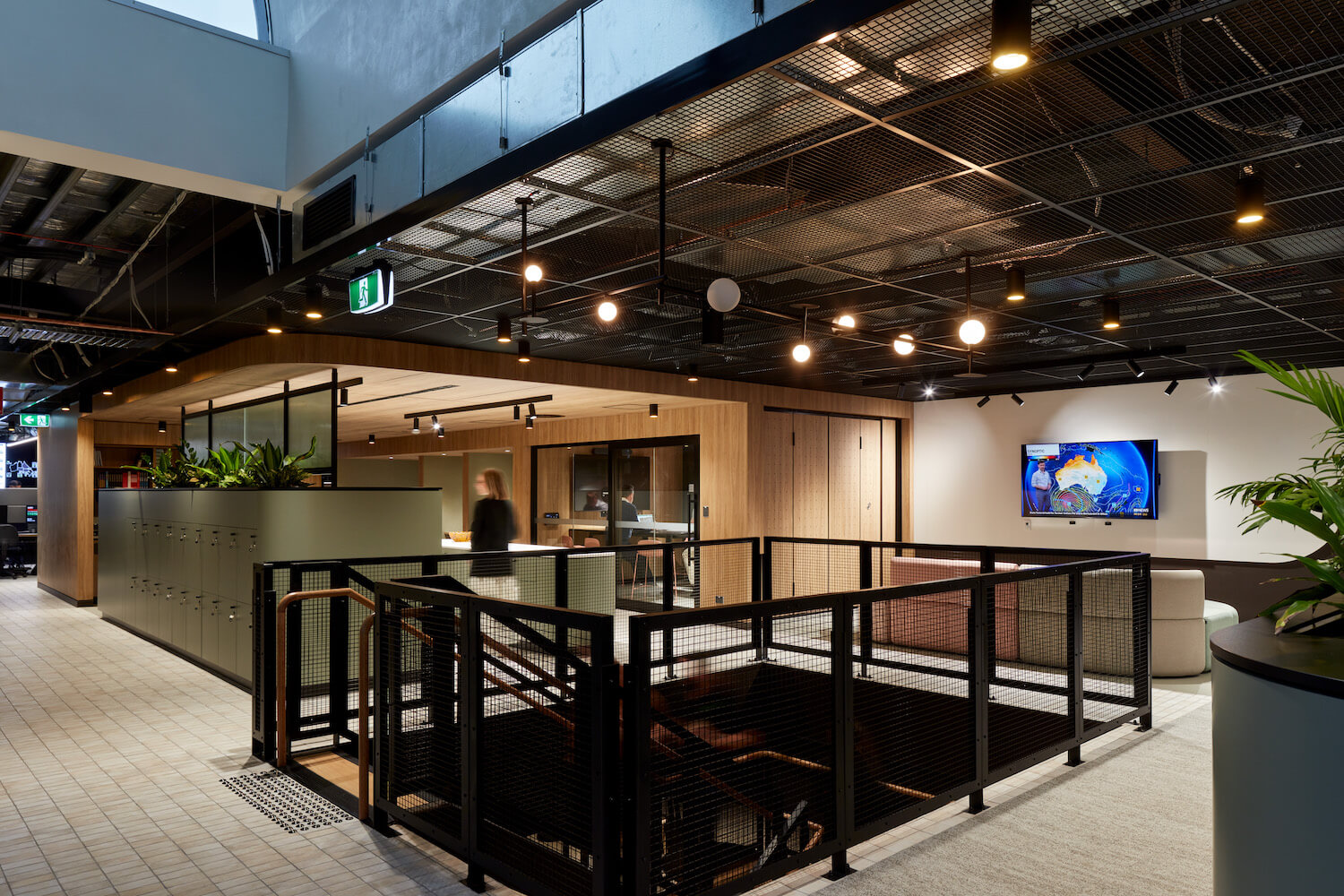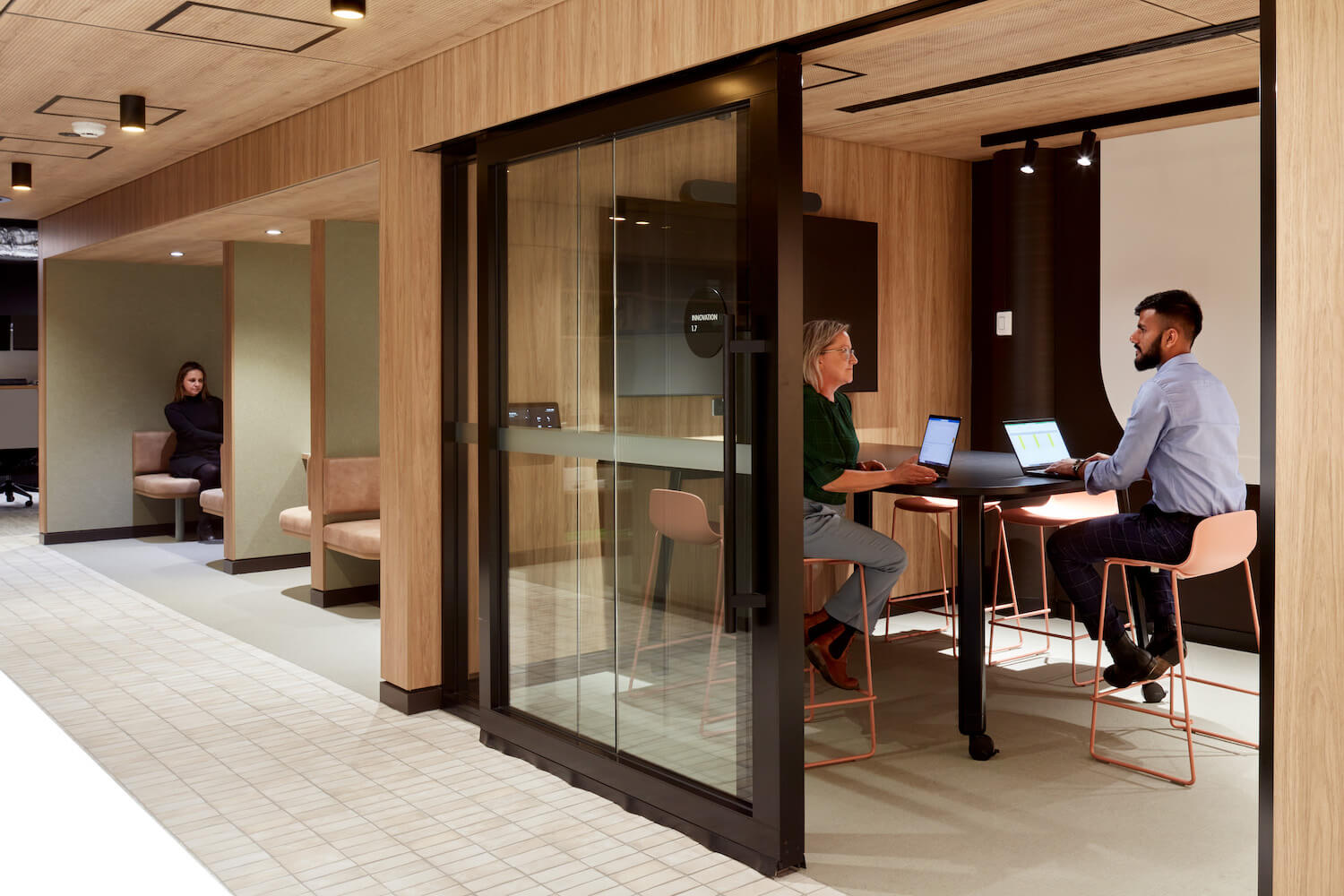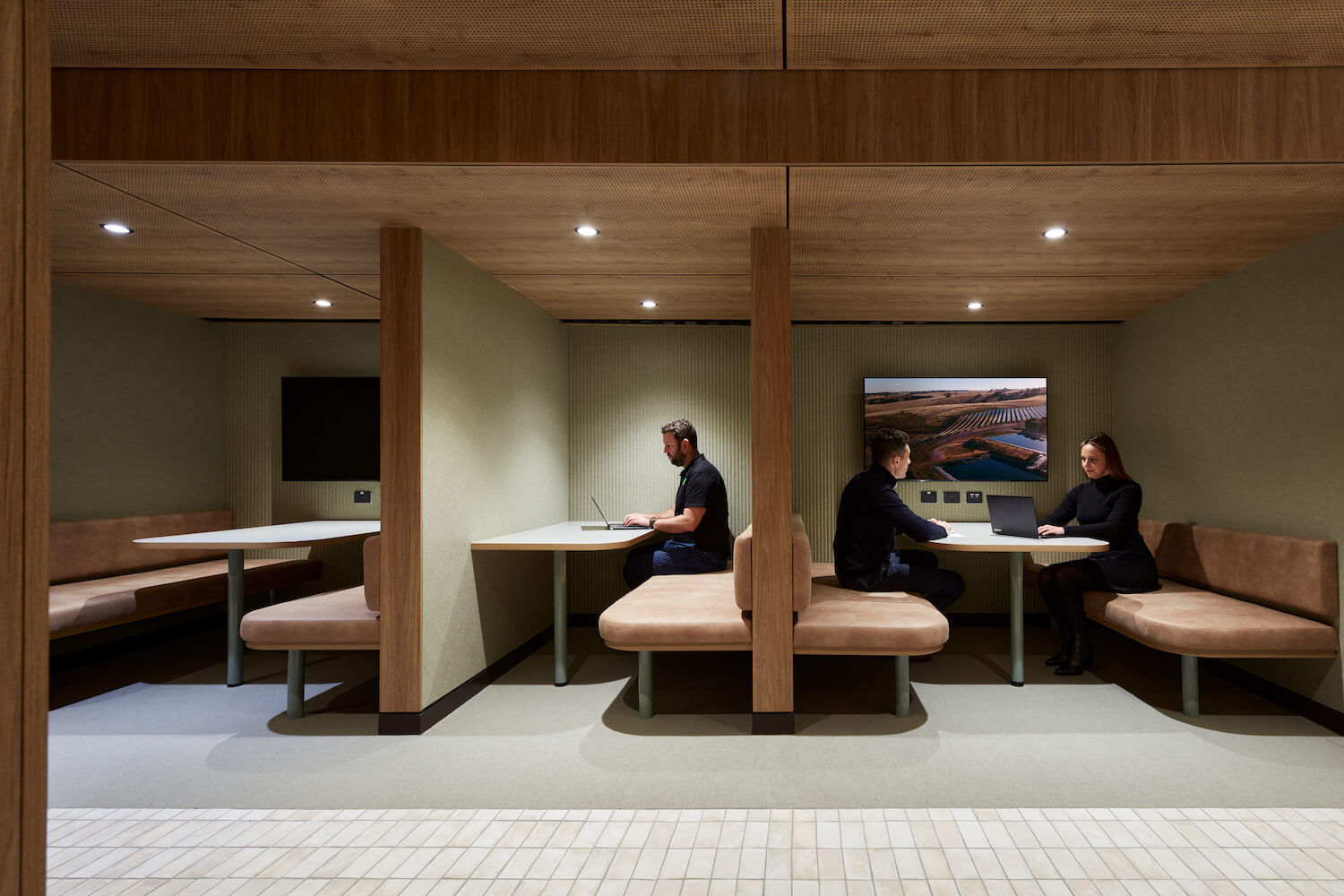 ---