WTF Arquitectos: The project located in one of the most important neighborhoods of Mexico City. When touring the house, we analyze the benefits of the area and the concept of sustainability by merging them we create a concept of Circular Economy where the space was transformed for the use of different activities, such as a new level that functions as a meeting space, gym, dining room, terrace & bar.
The front door greets the user with a monochromatic color palette lighting and accent textures. In addition, an internal planter in the waiting room area with lighting pendant bathes the entire space in a warm light, at the ends of the reception areas of worked.
The first level vestibule gives access to all available areas, going up through the cube of stairs is a tree of 3 m. What vestibula the tour. The vegetation used in this project was a strong point of the design.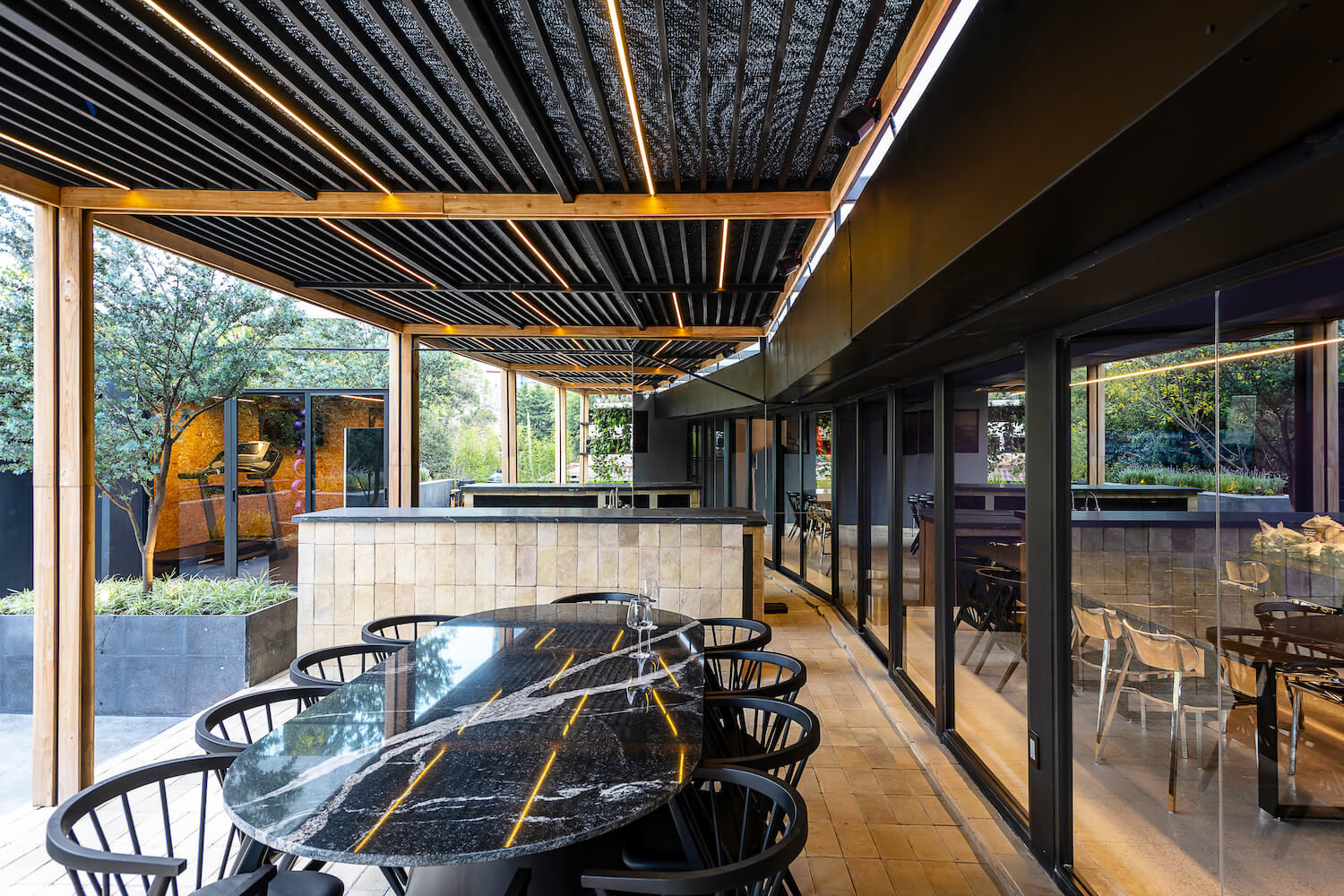 To build the dining room on the second level, the dividing walls were demolished and the structure through PTR ś that support the slab to leave the entire area free. The terrace is separated of the dining room through glass doors, the main distinctive of the terrace is the cover that runs through the first stage where the main dining room and outside bars are located.
The first stage of the terrace also has a gym space covered in the mirror exterior to mimic and open the space to the iconic buildings that surround the area generating an interior-urban connection with the sky.
It is worth mentioning that the carpets used in this project have Carbon Neutral Floors Certification of Interface by APEX, by acquiring 269m2 of carpet this will allow the offsetting 2 metric tons of carbon equivalent to the emissions of a car that travels 8,087 kilometers.
The installations throughout the project were placed in an apparent way by means of tubes galvanized painted to minimally alter the original structure.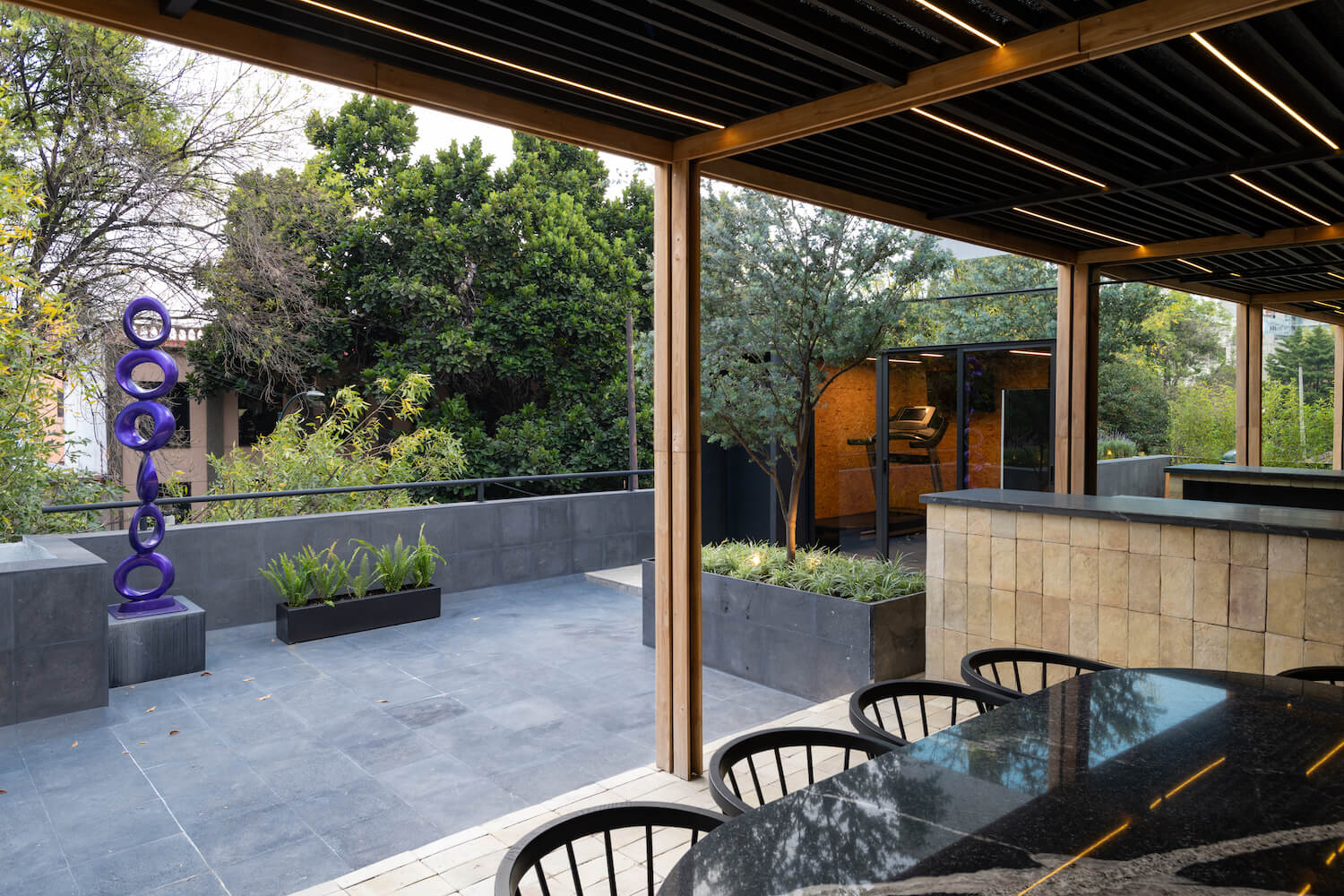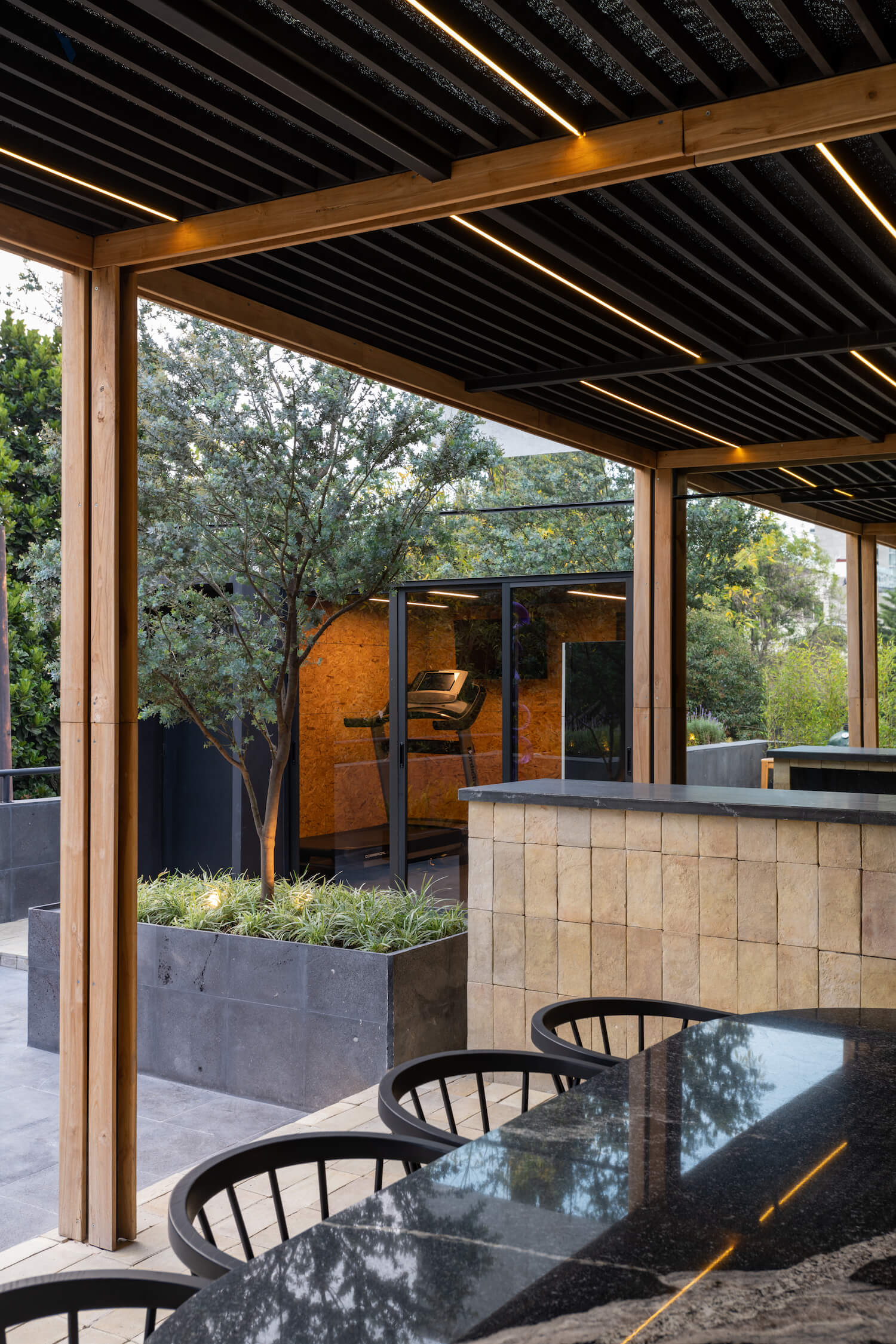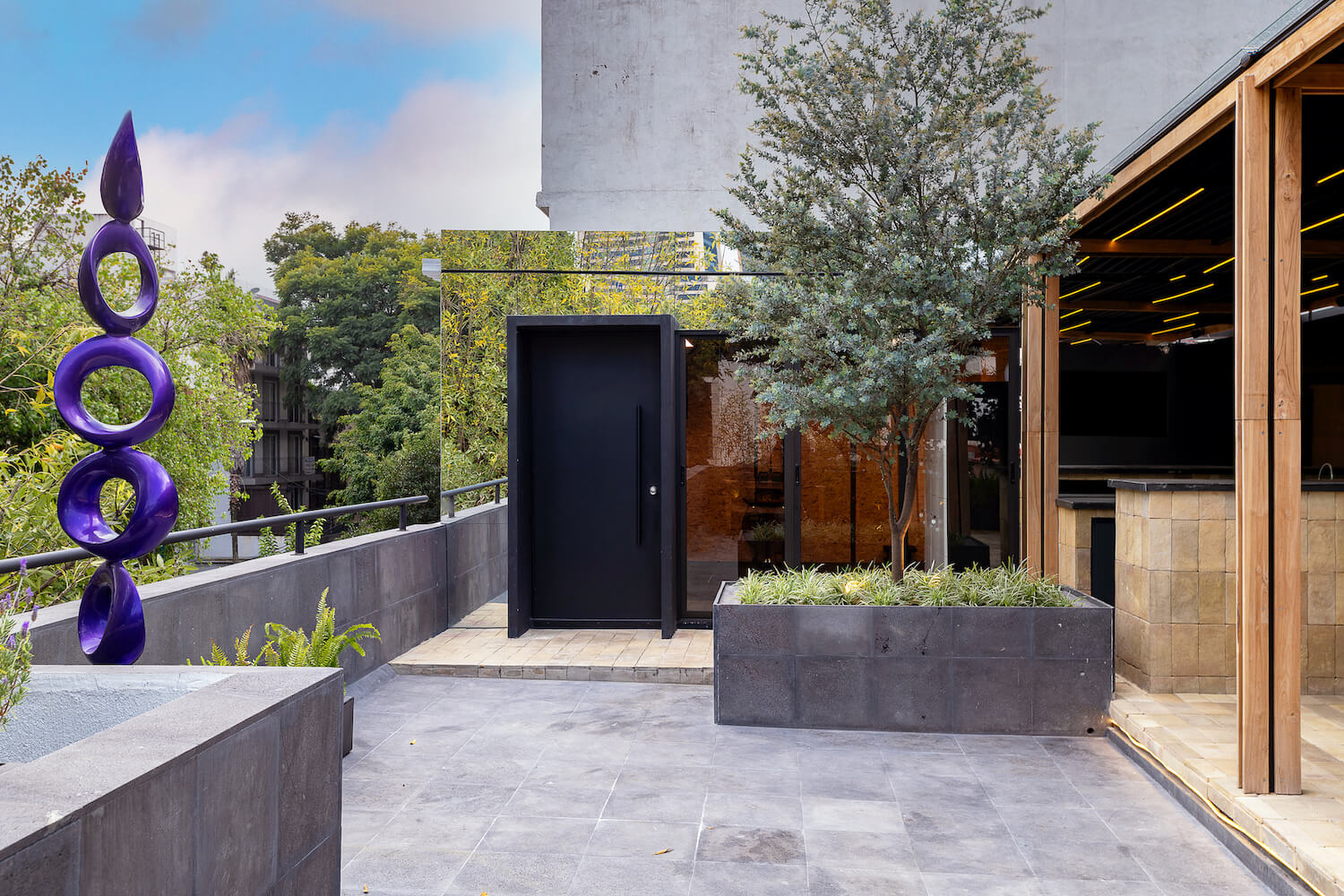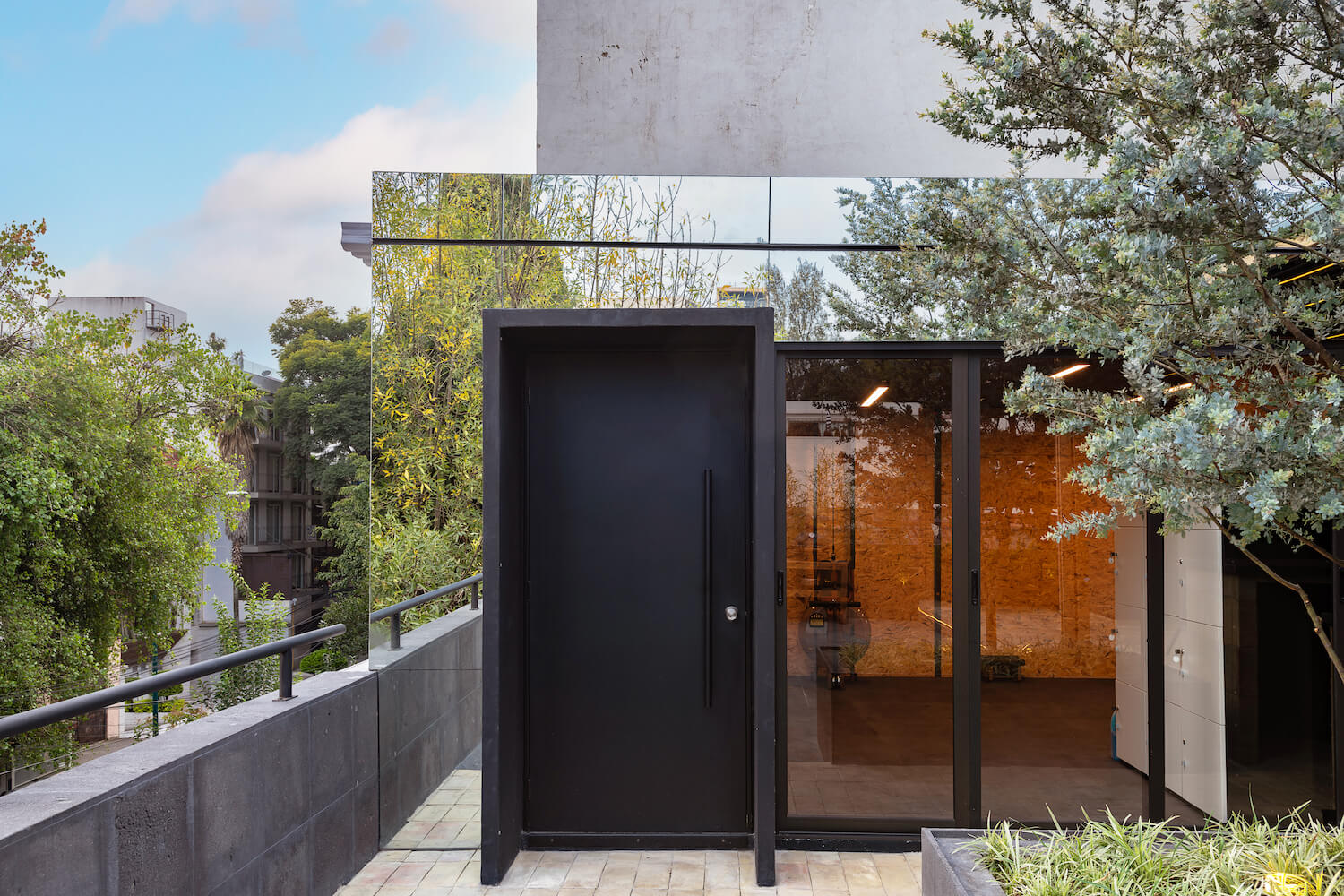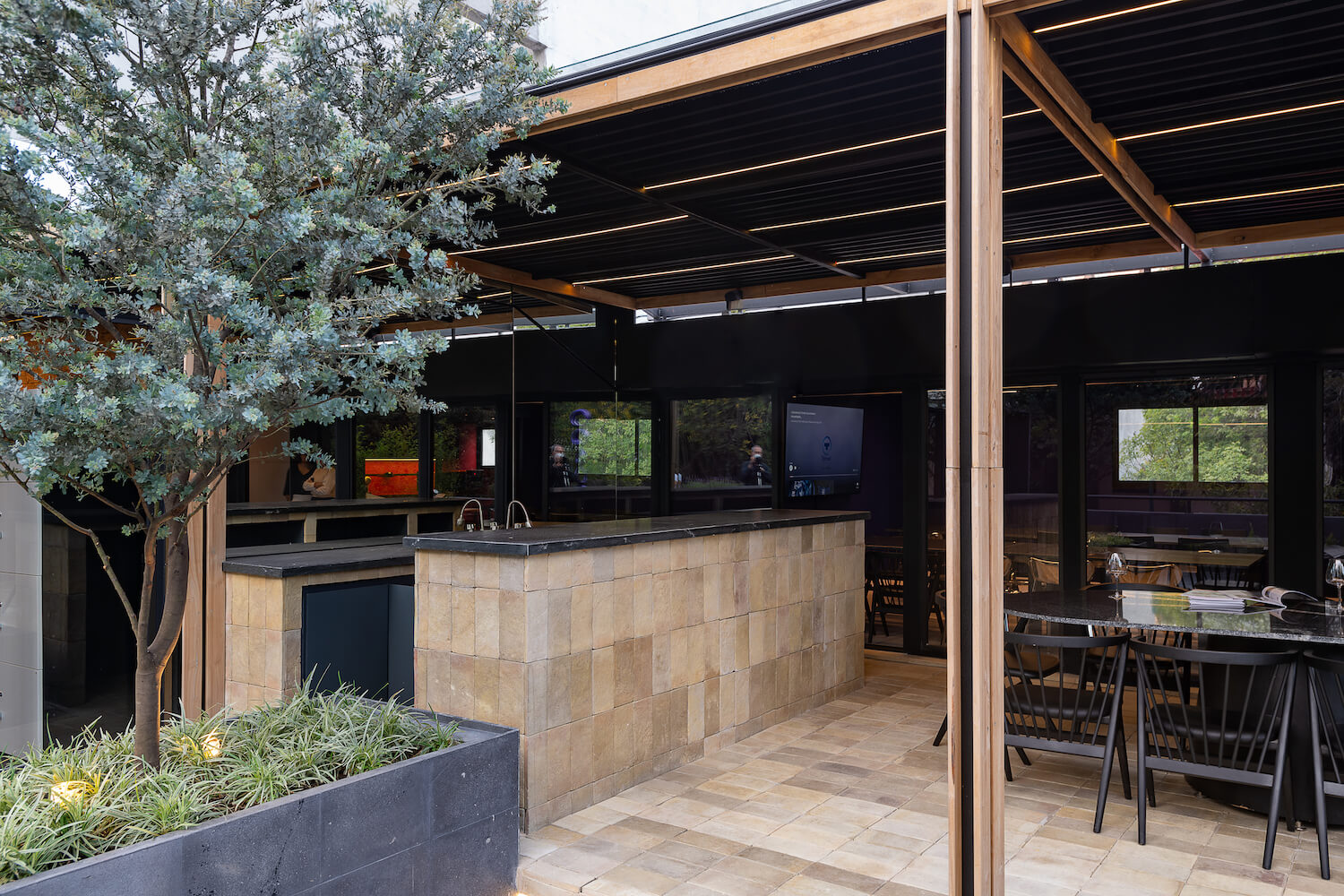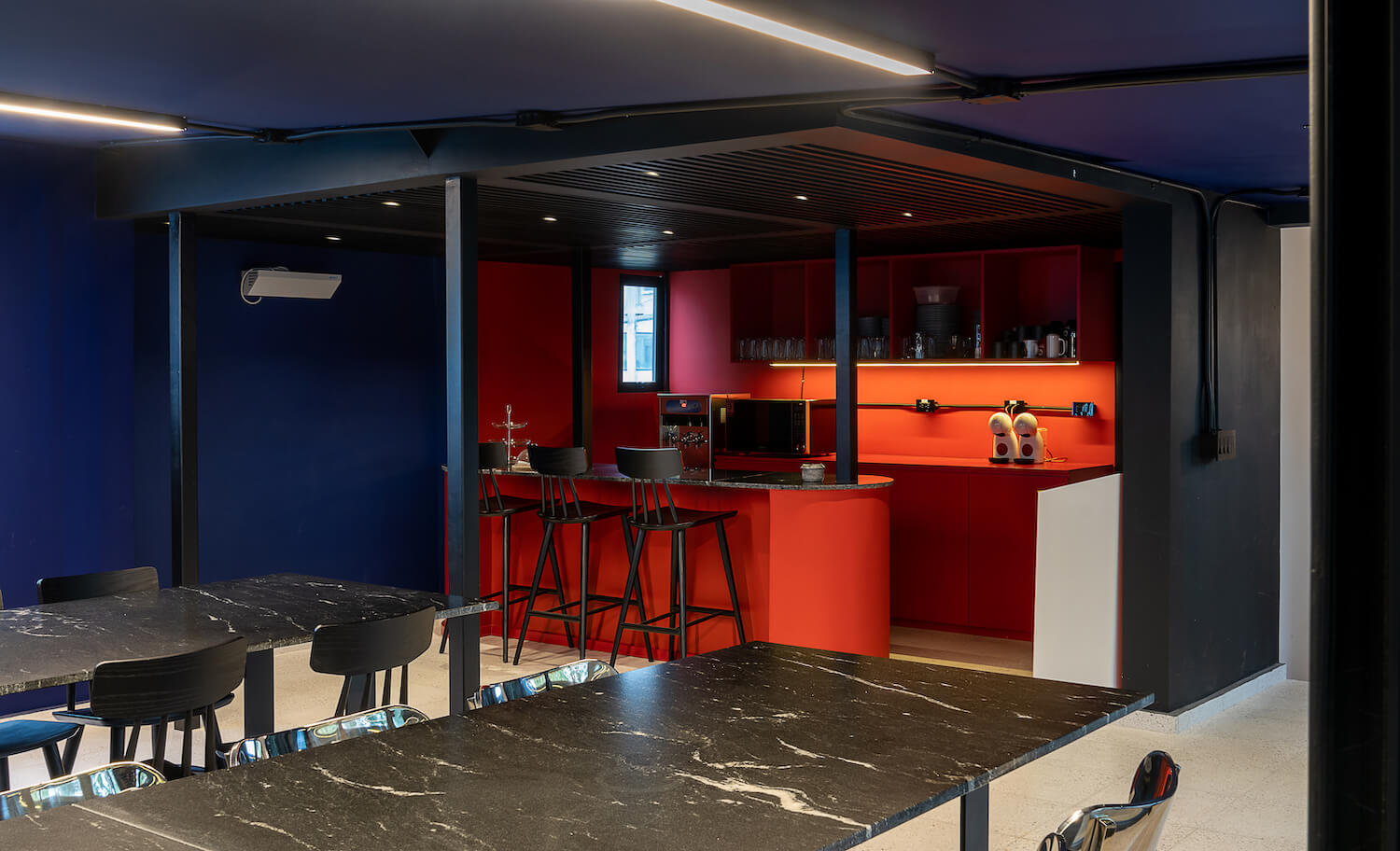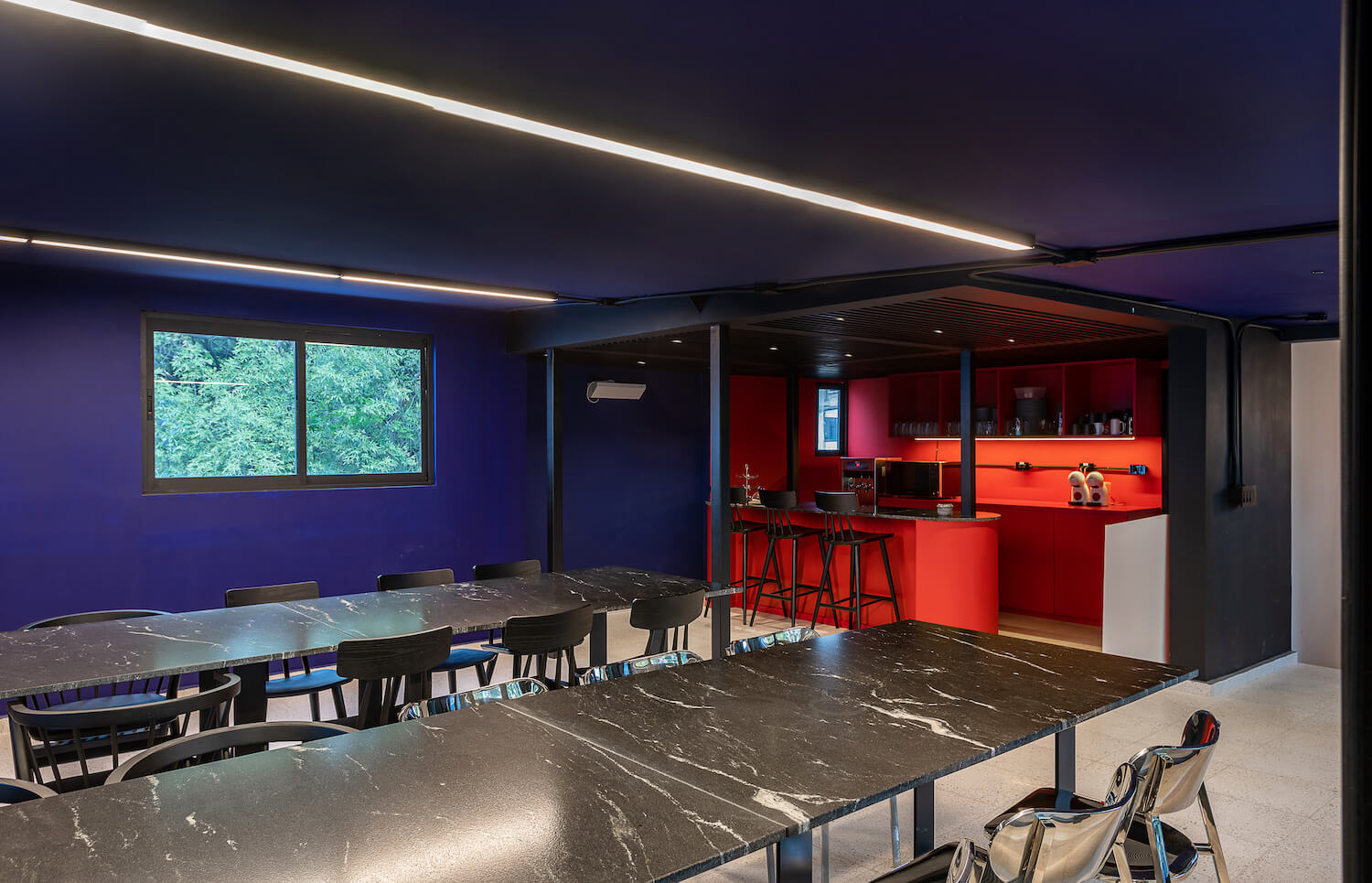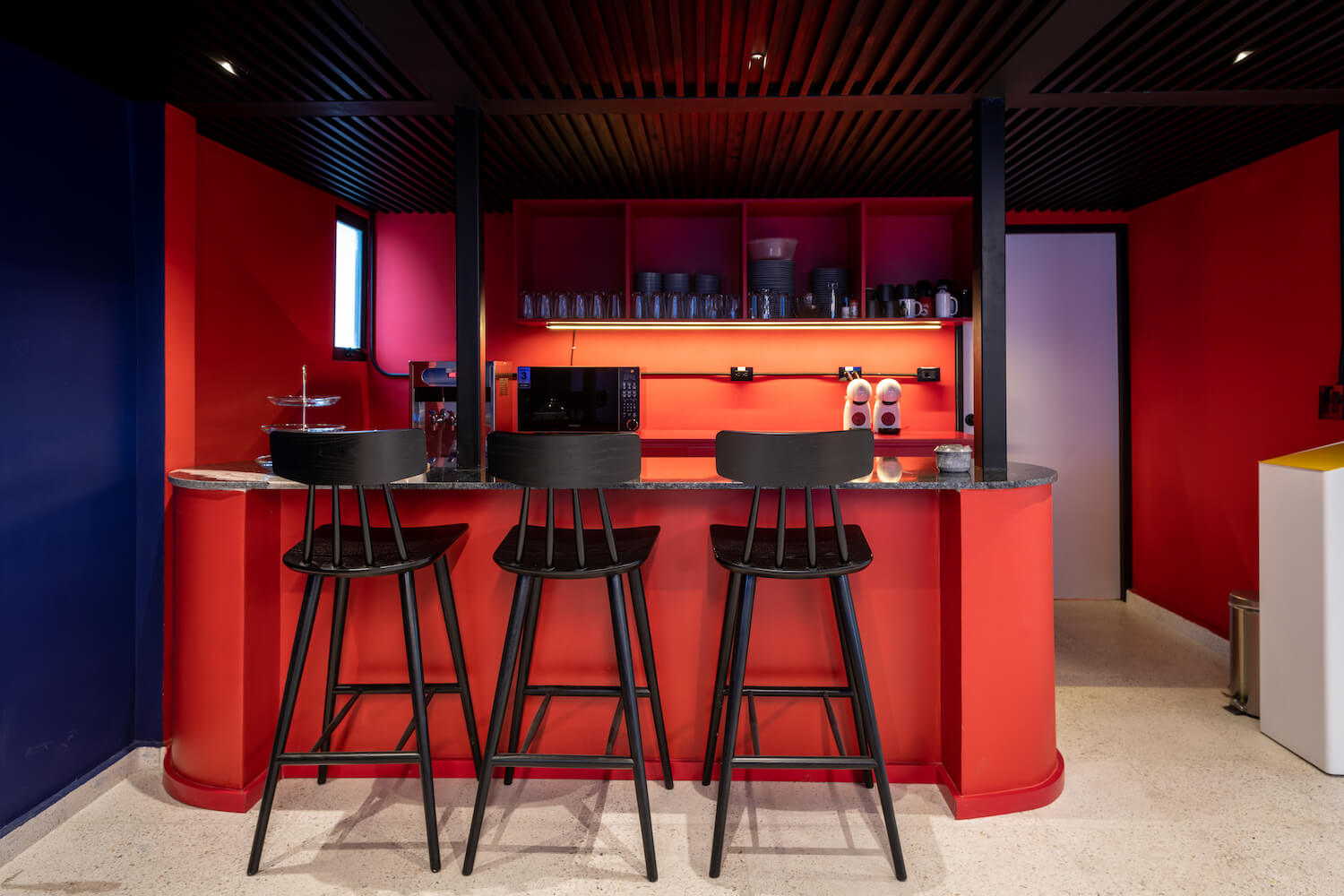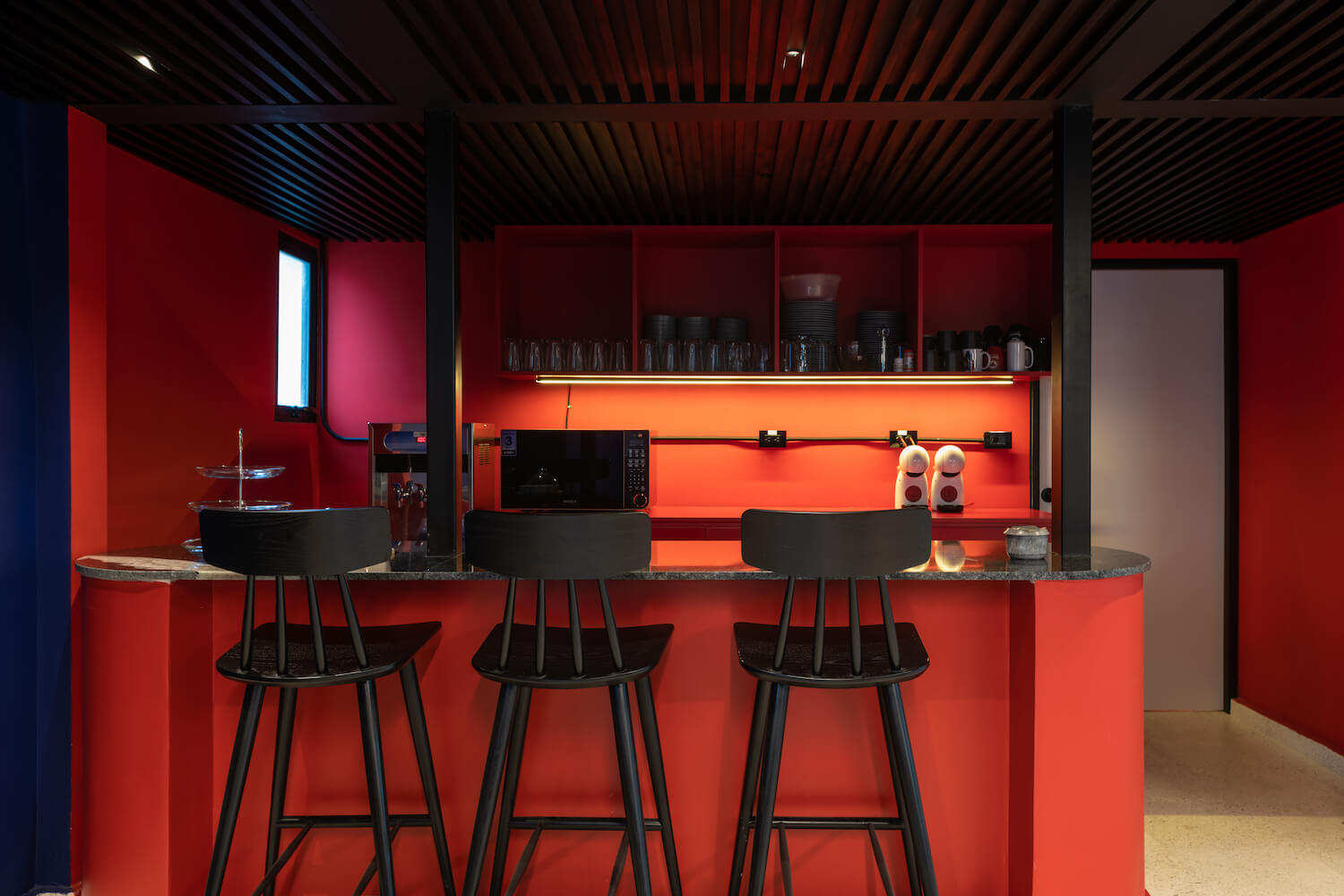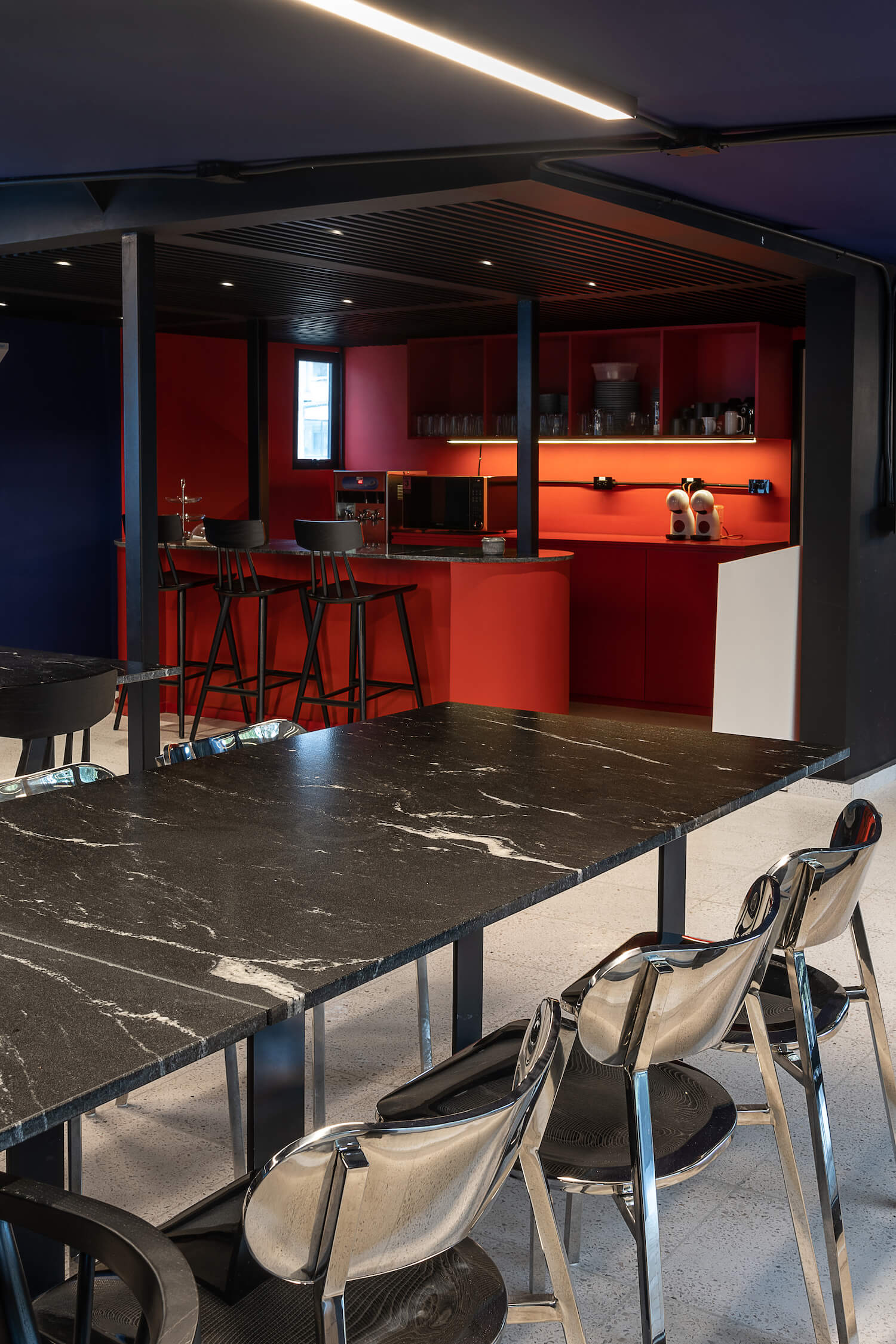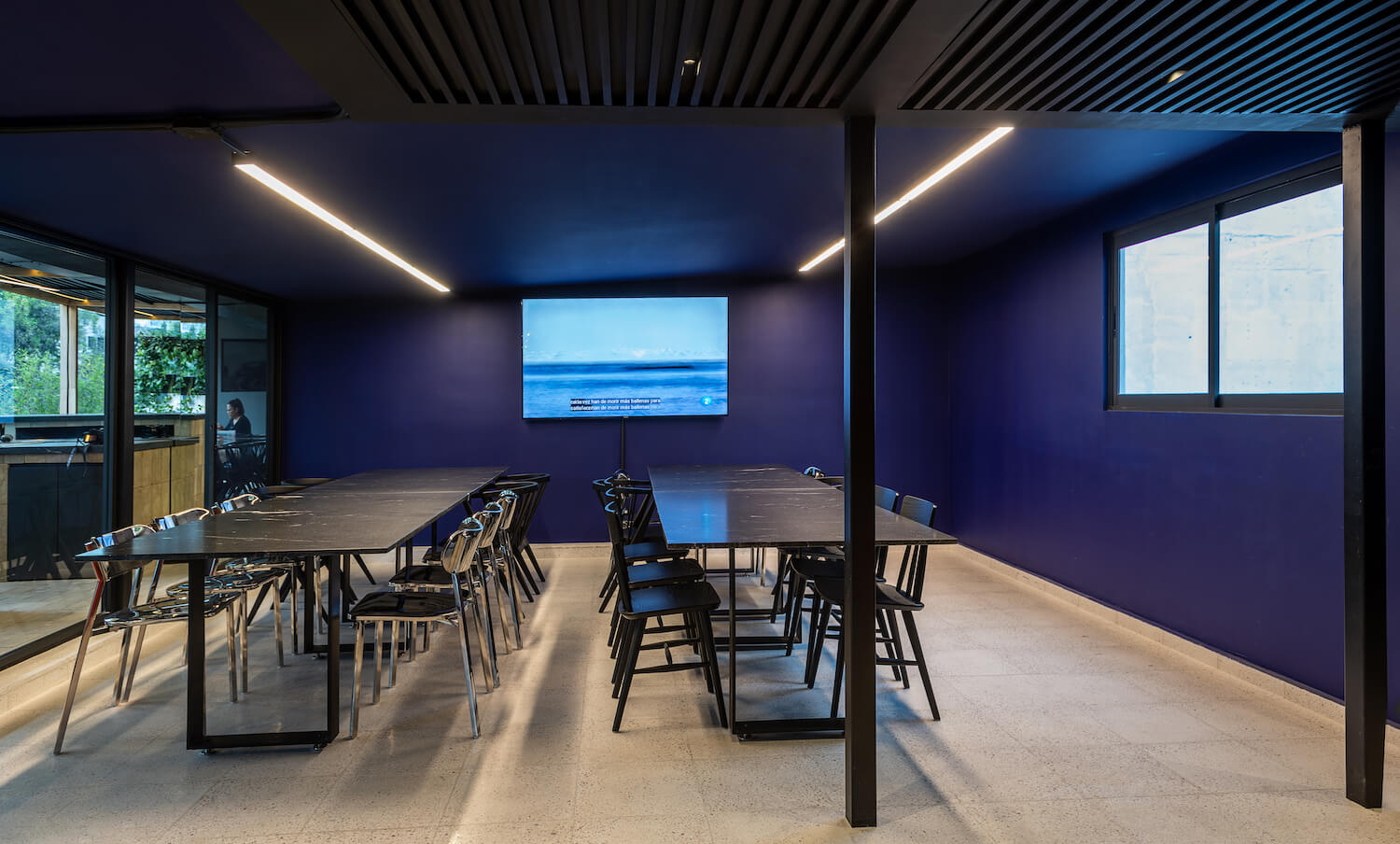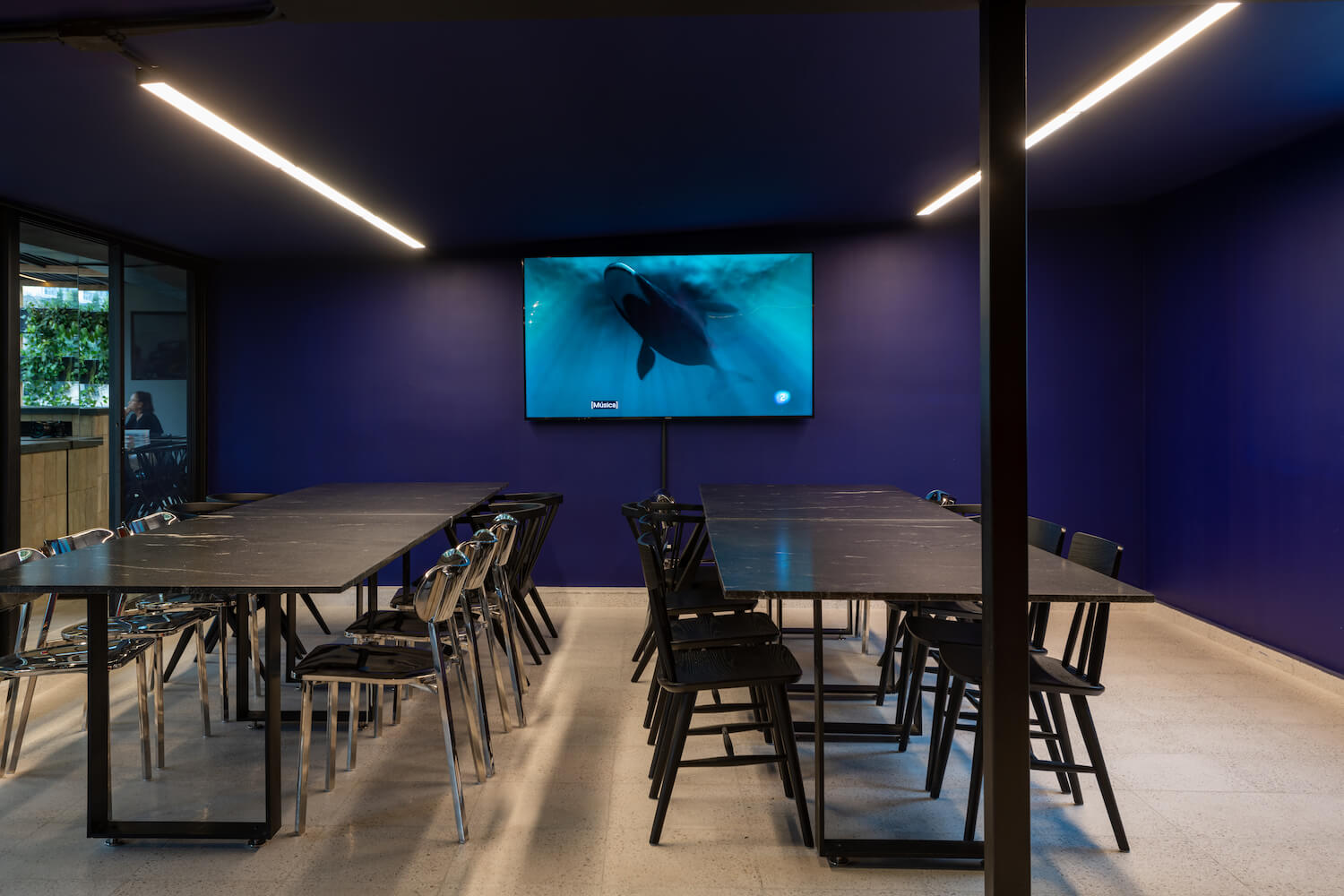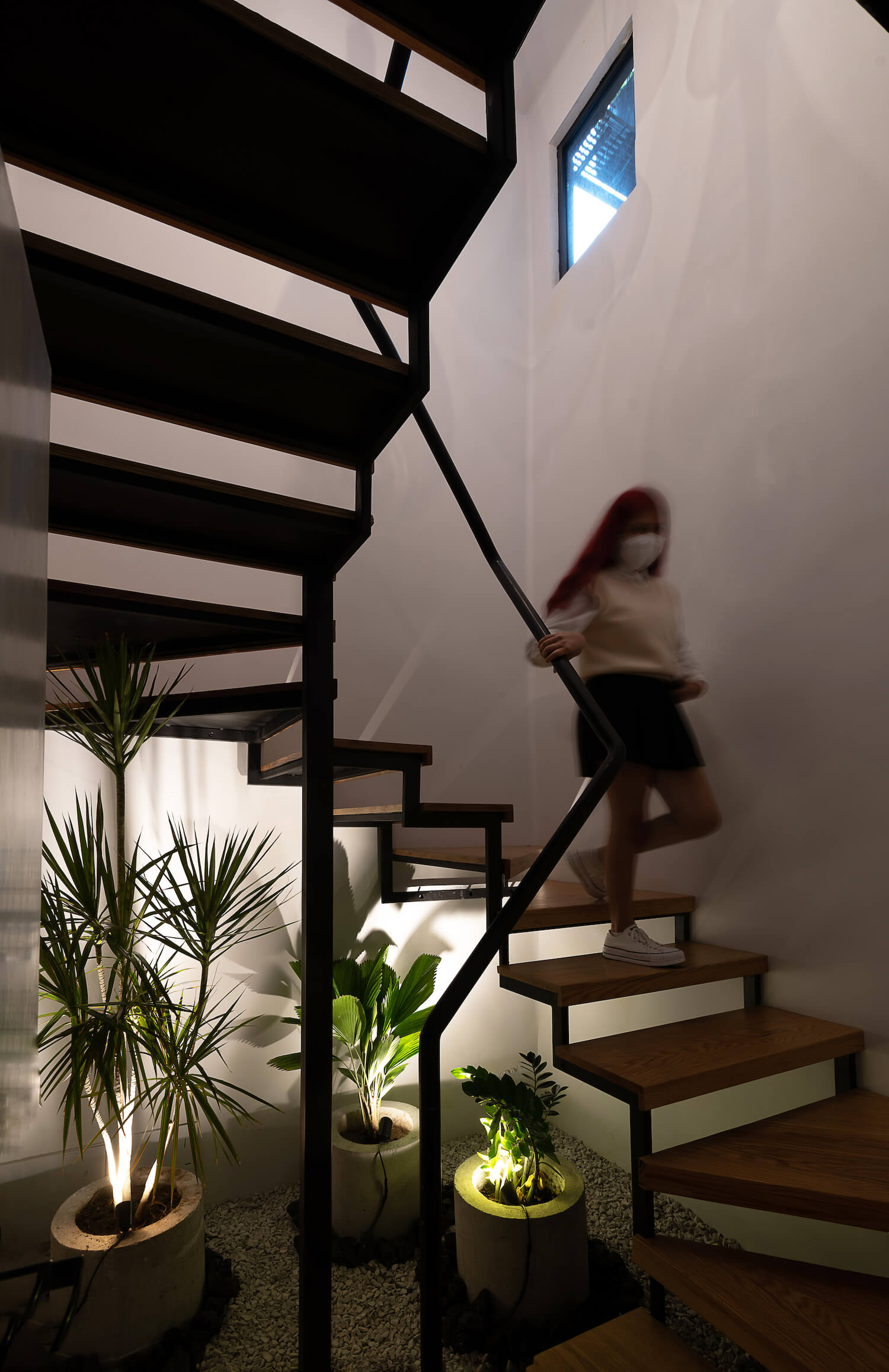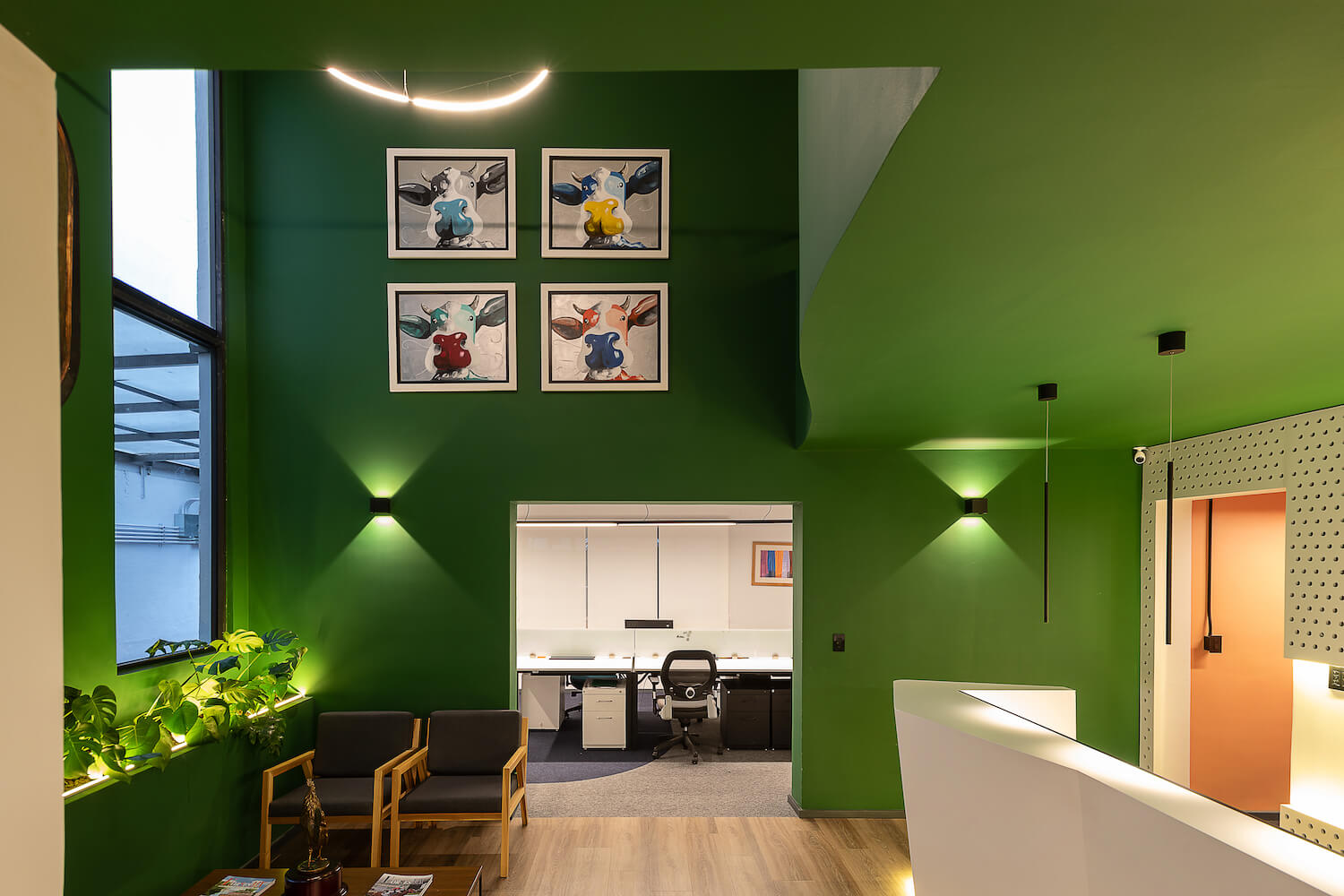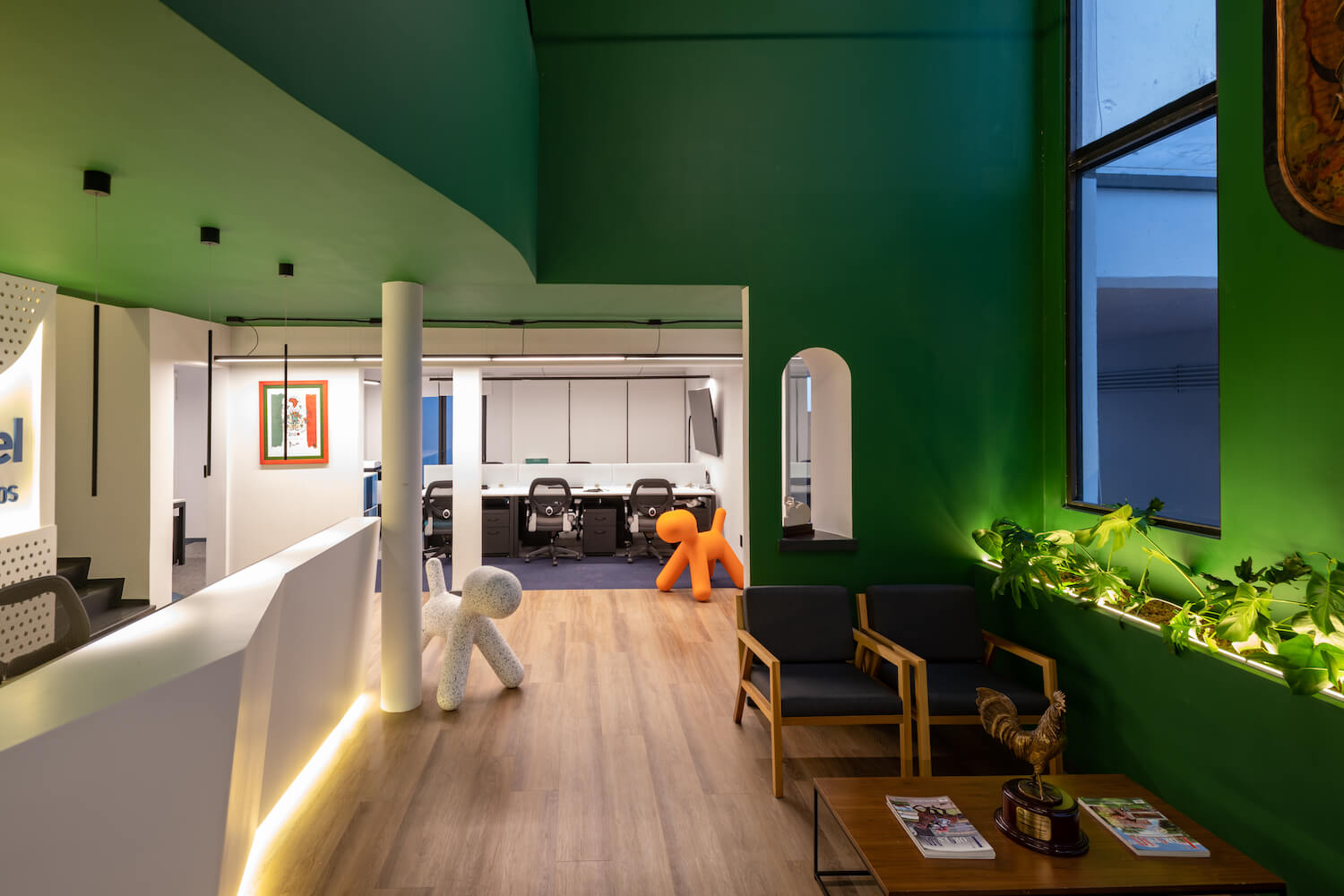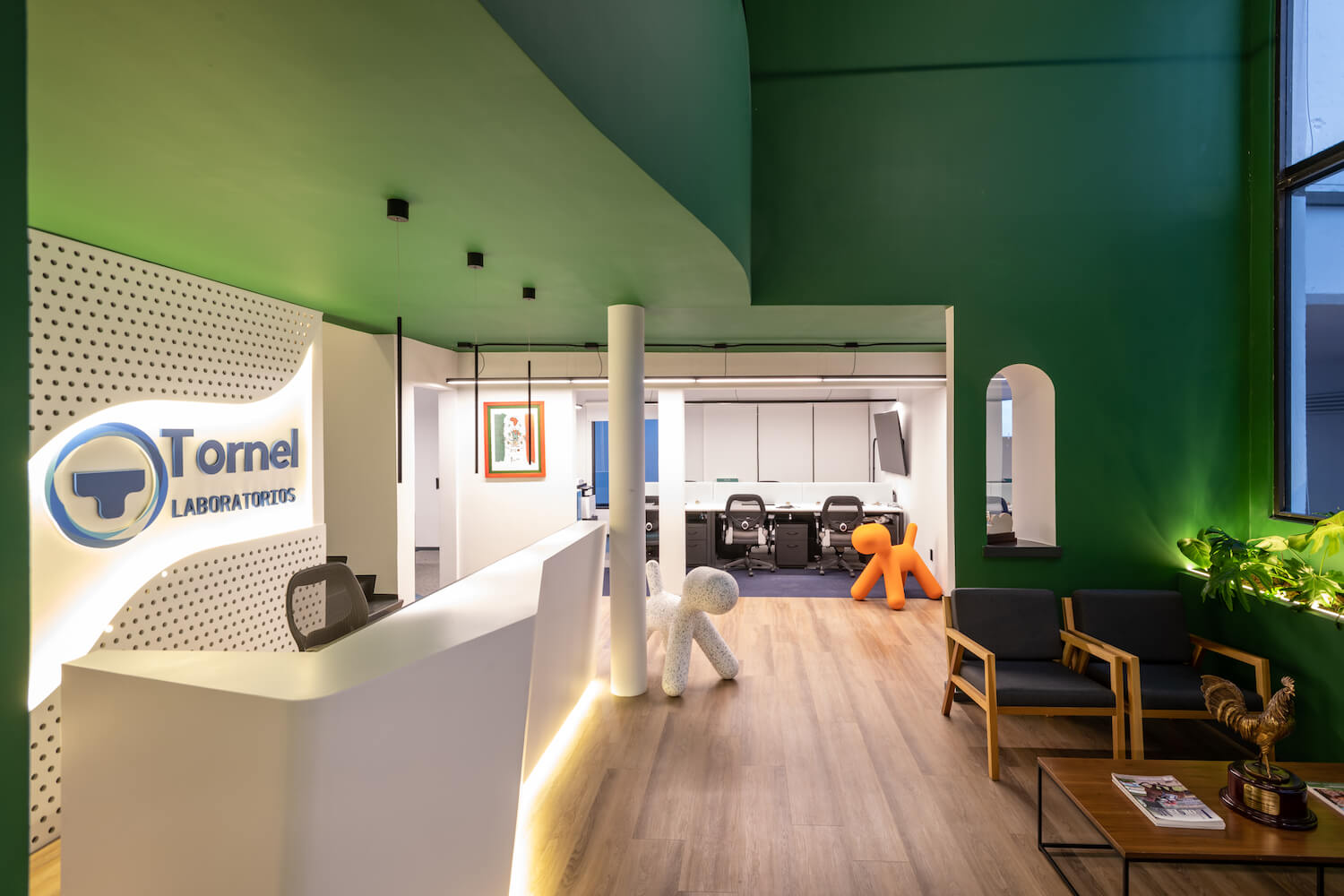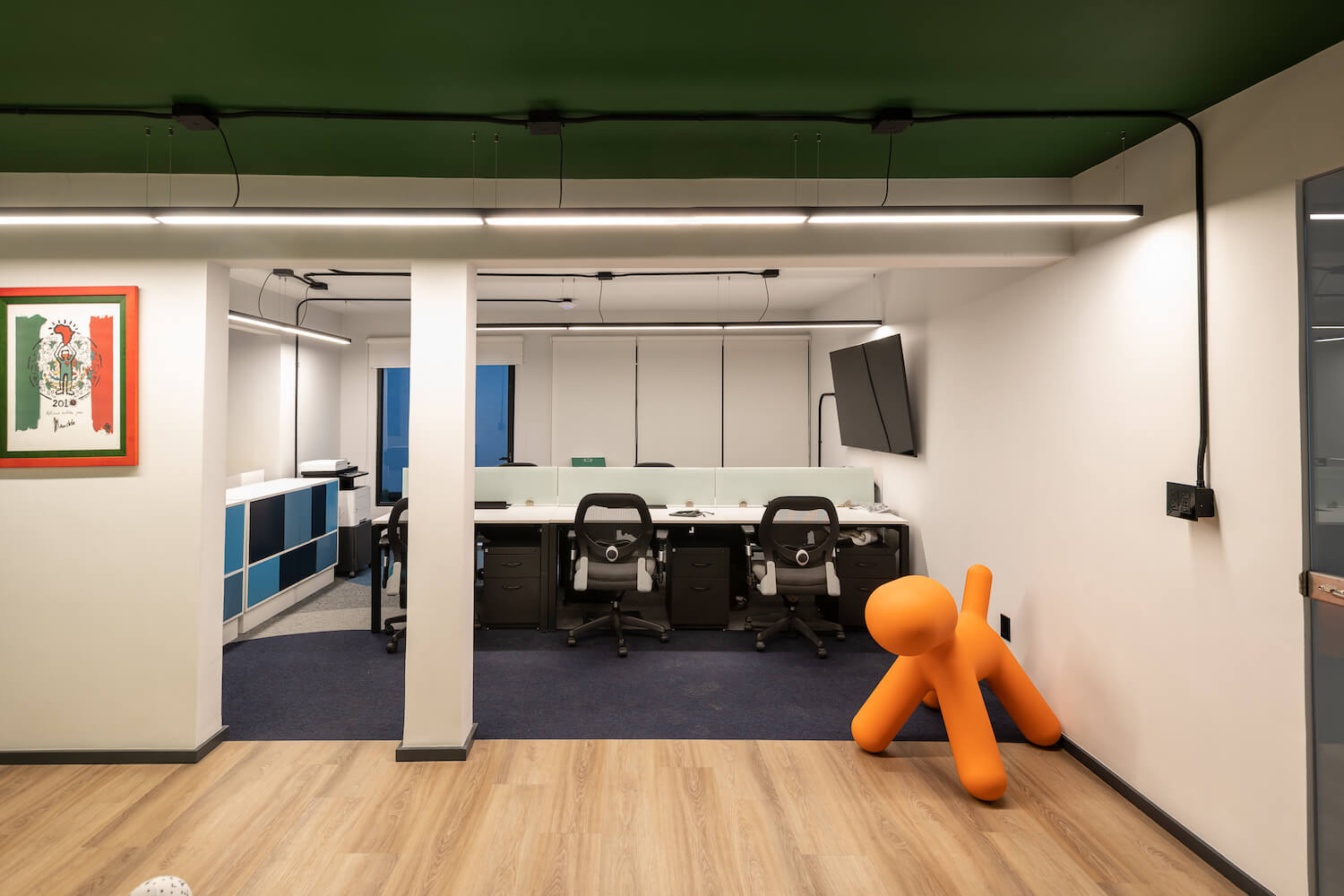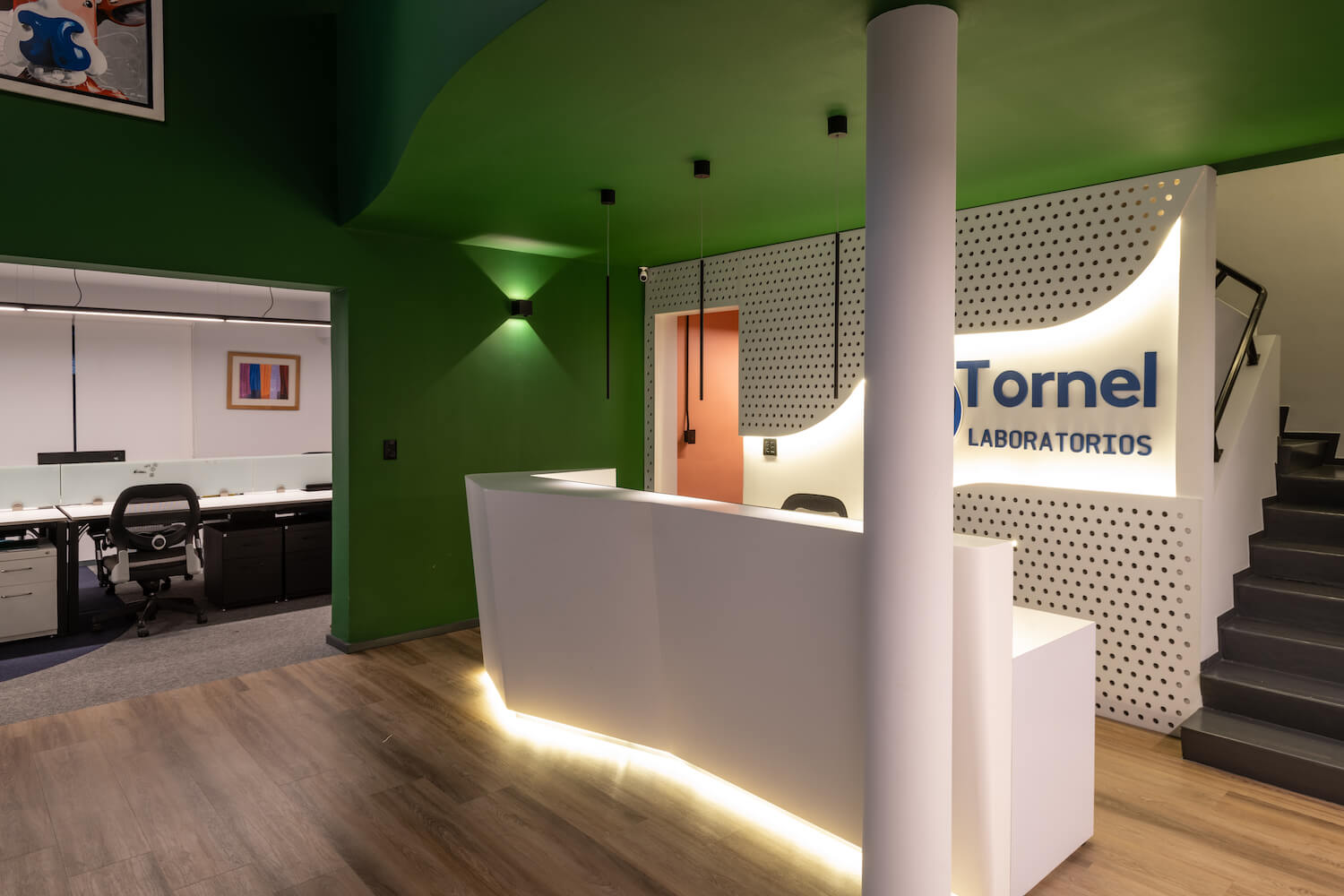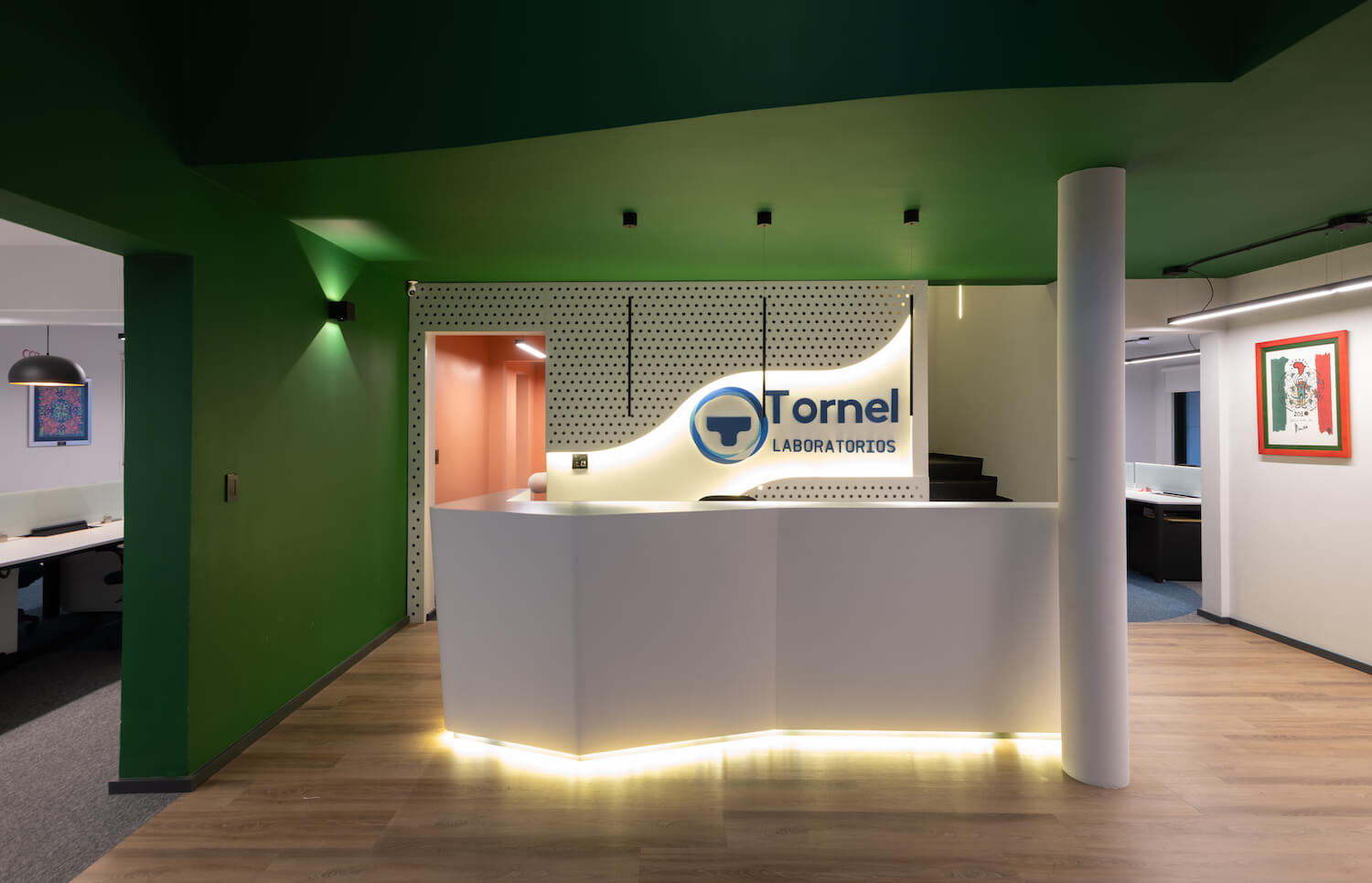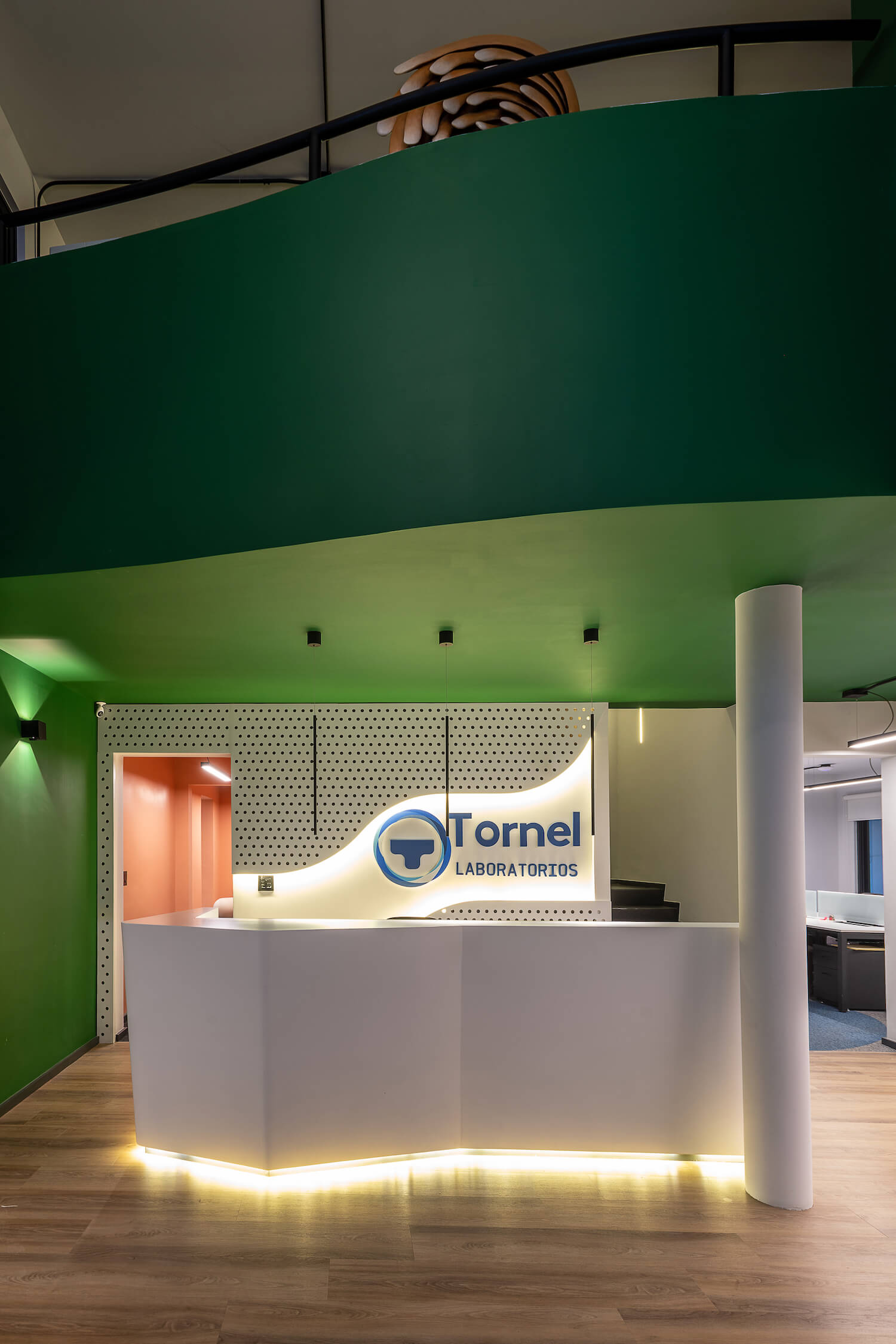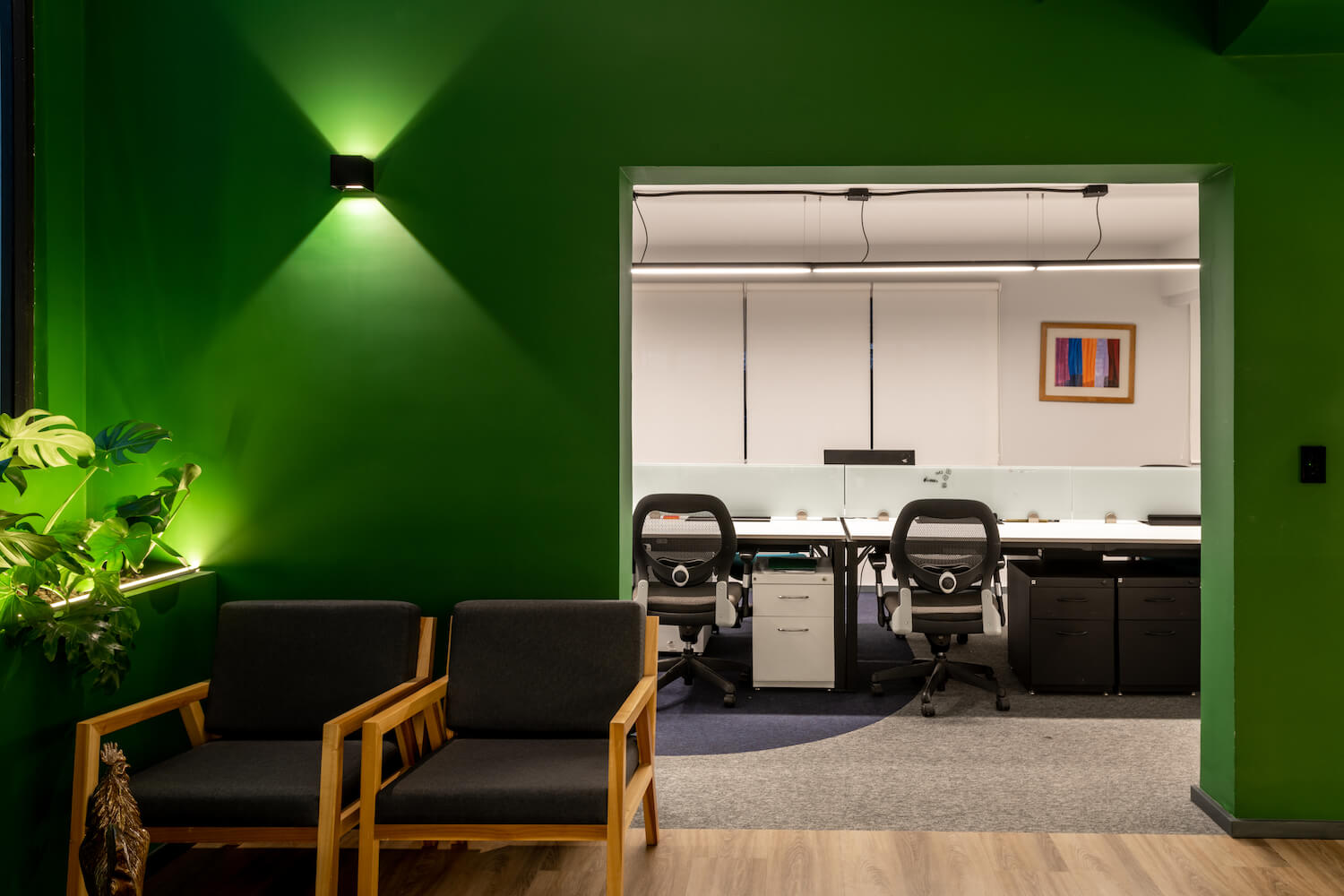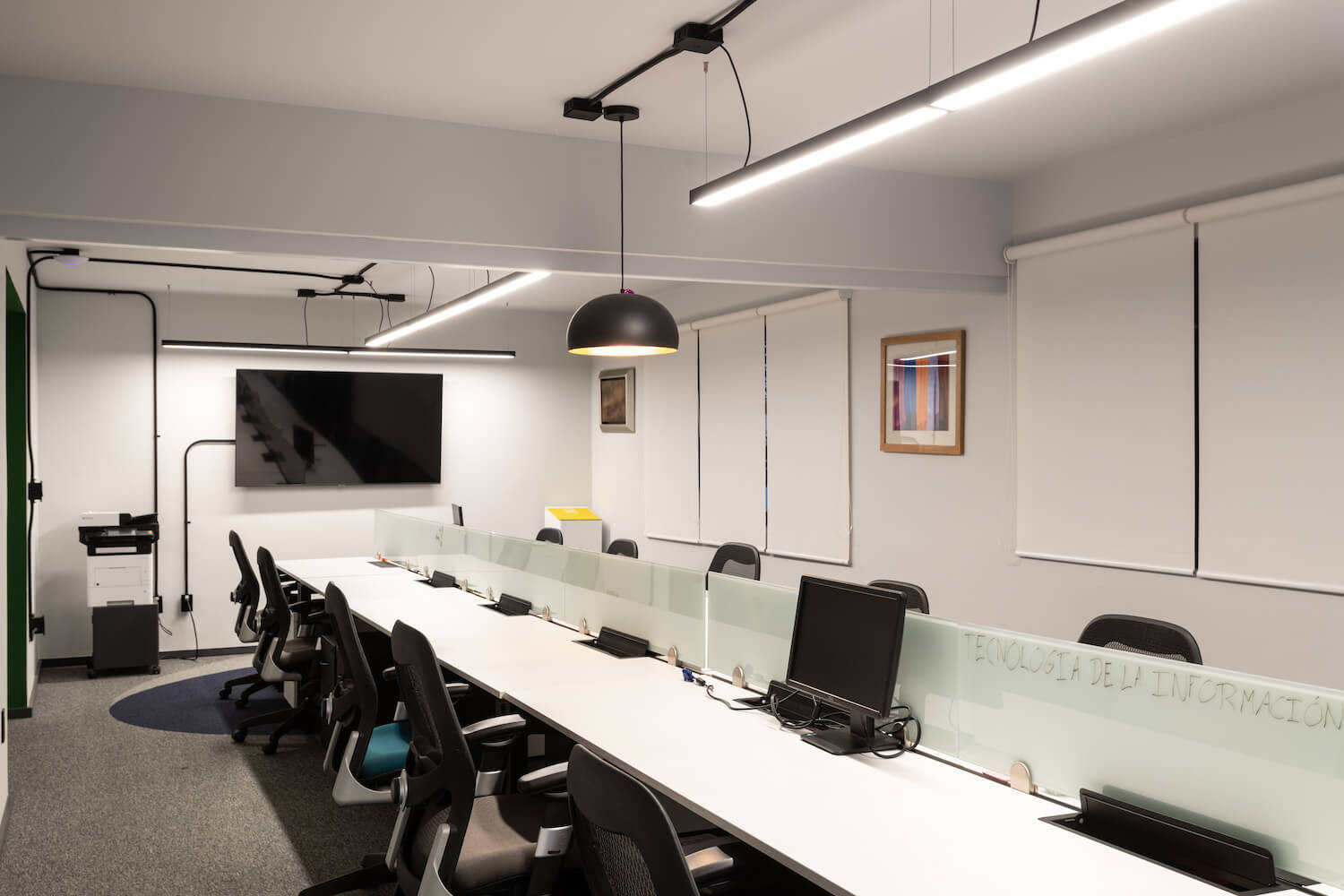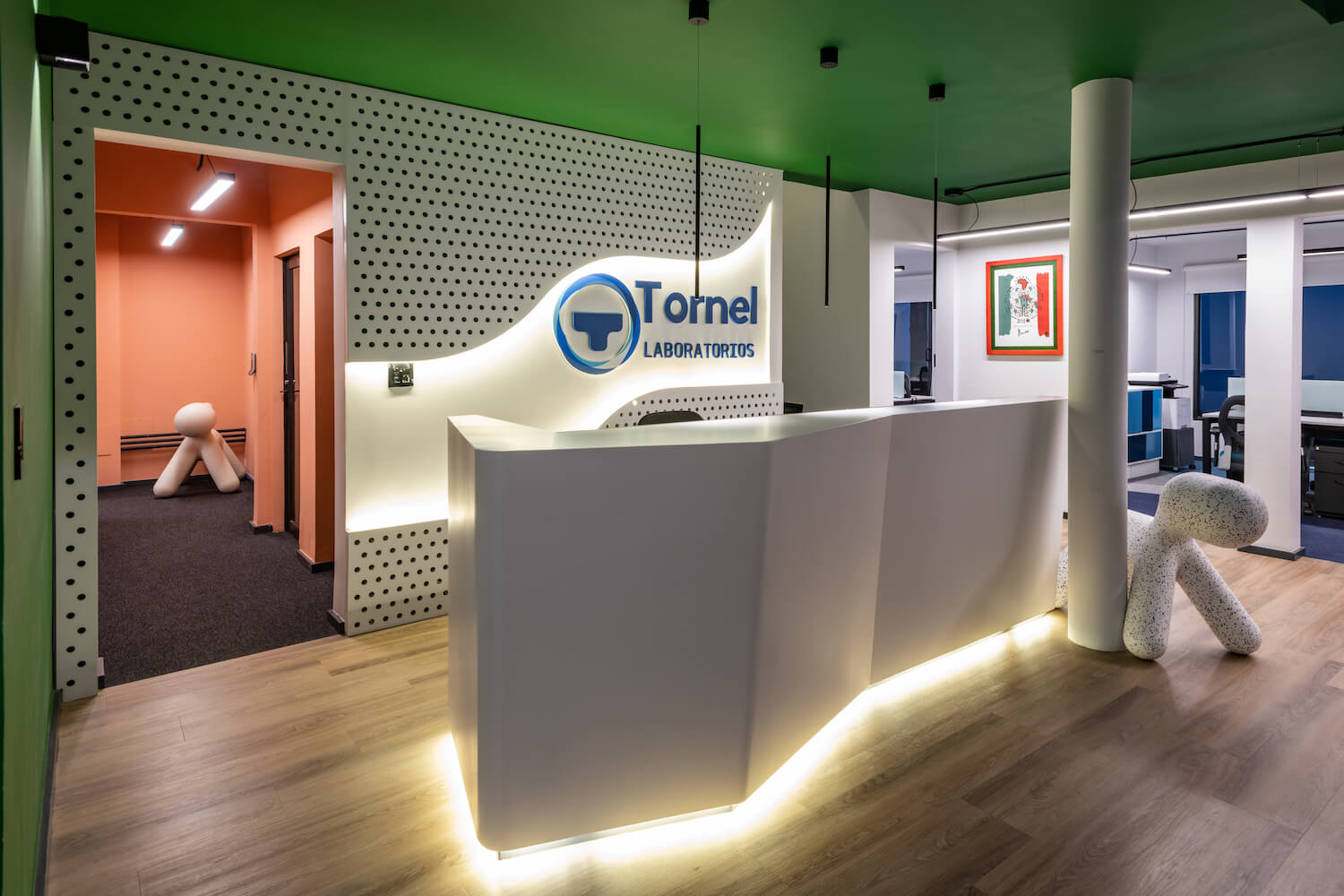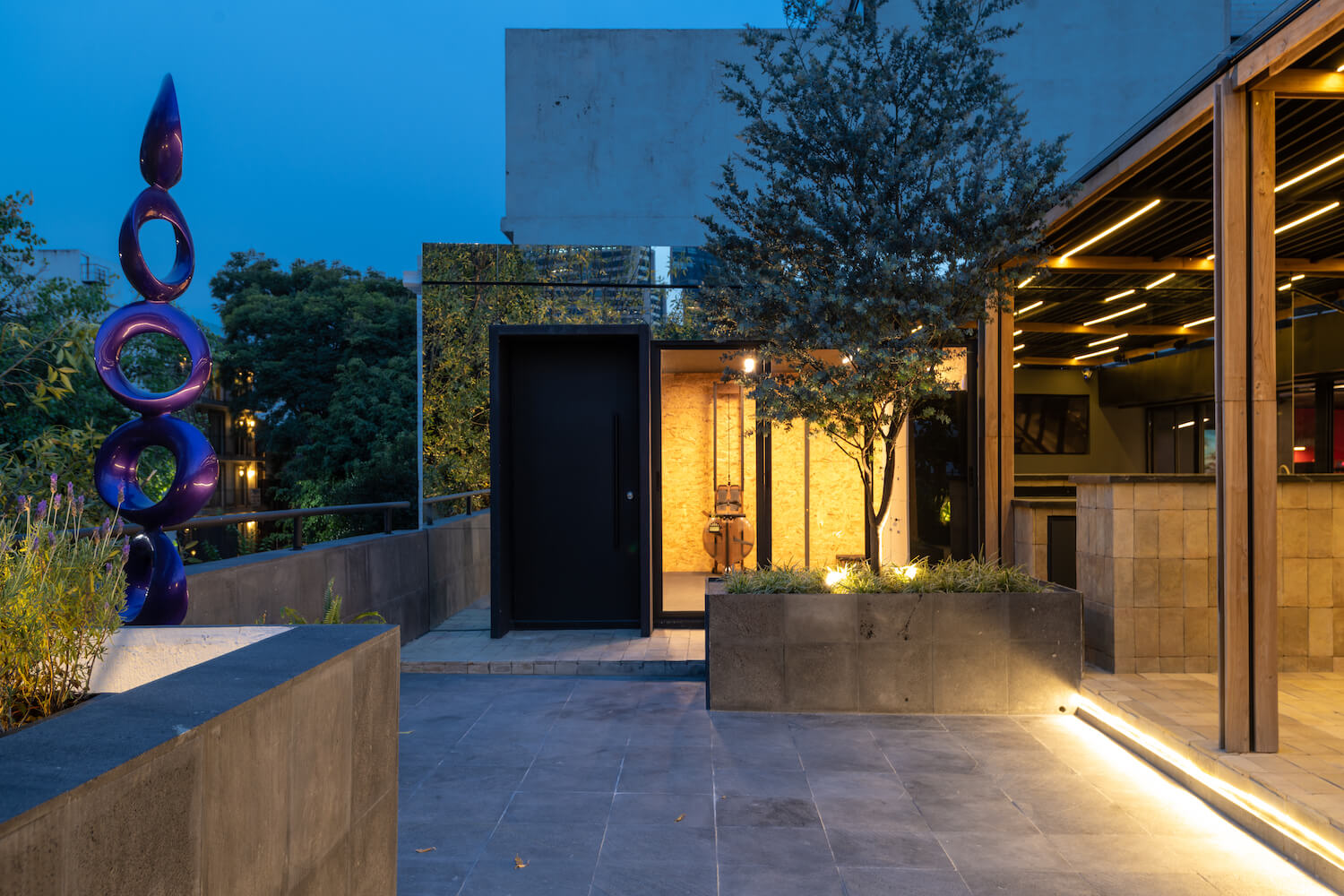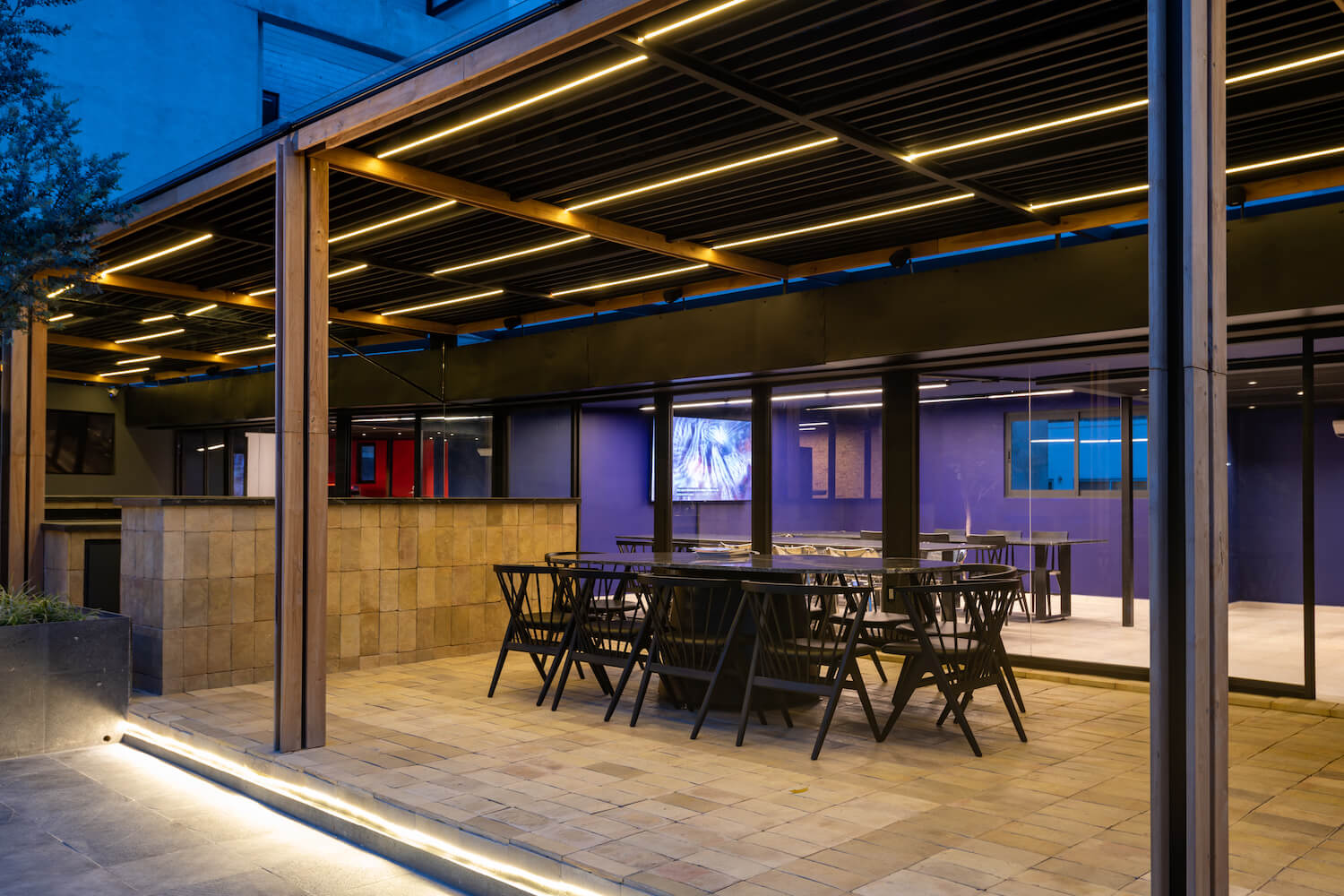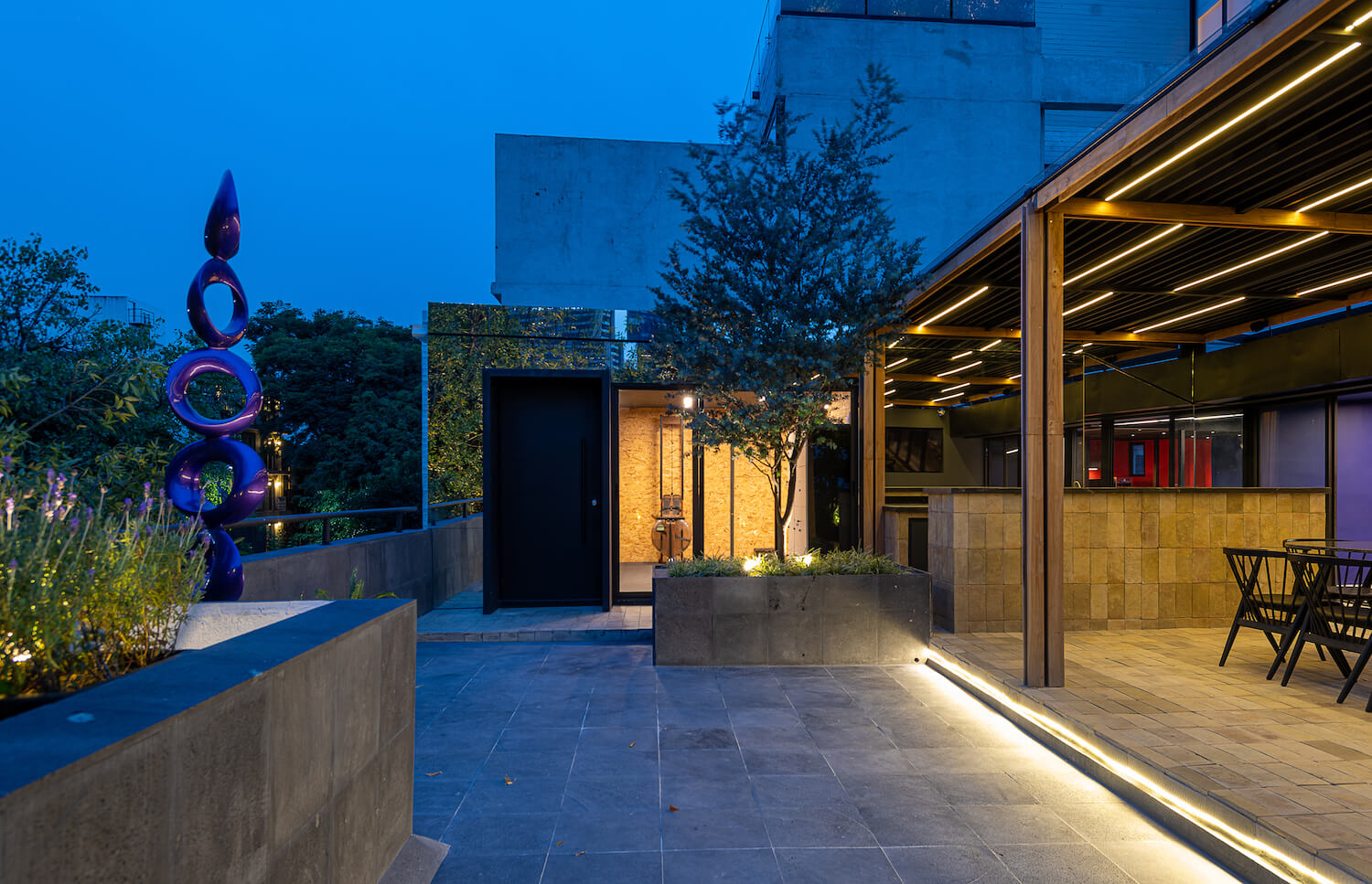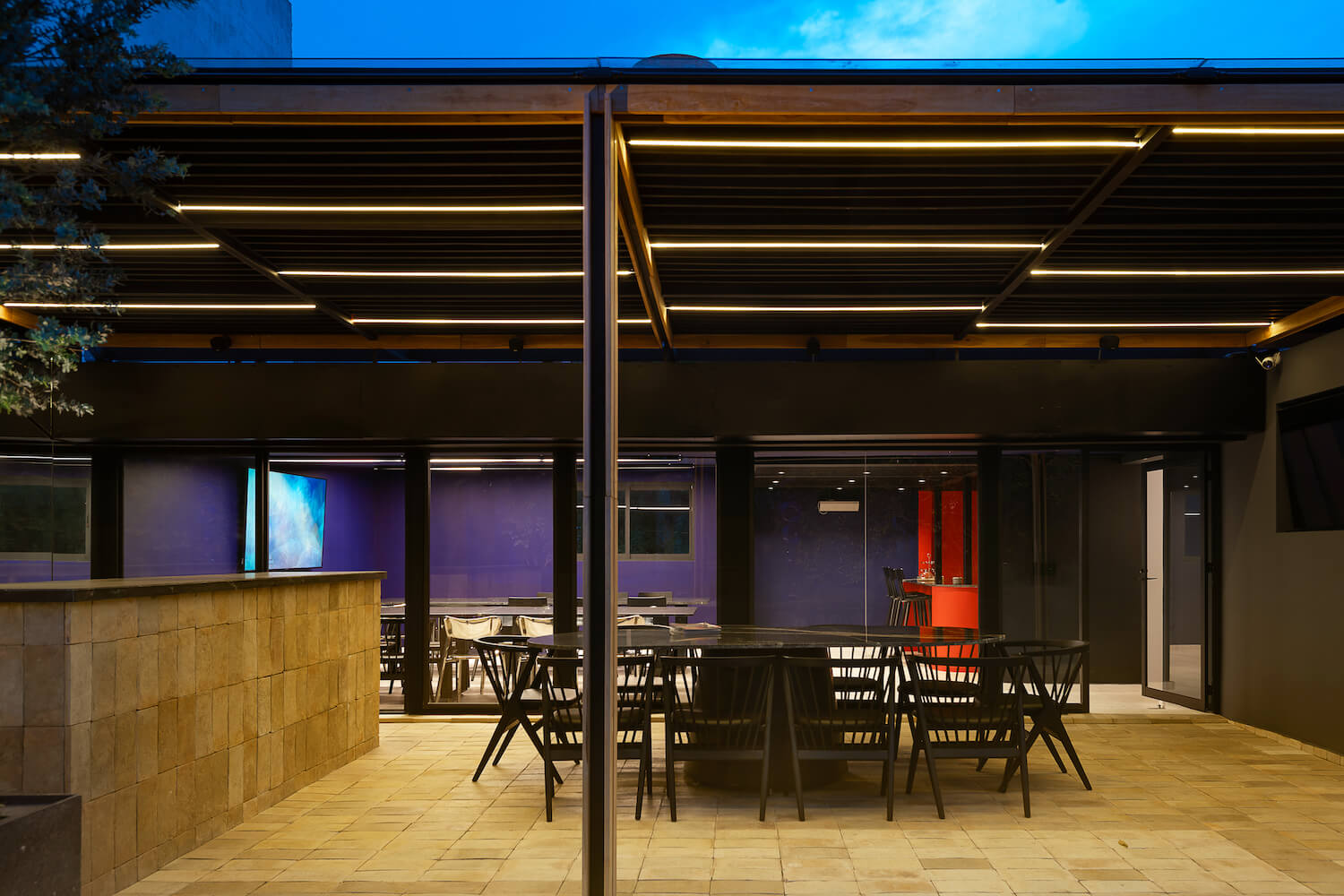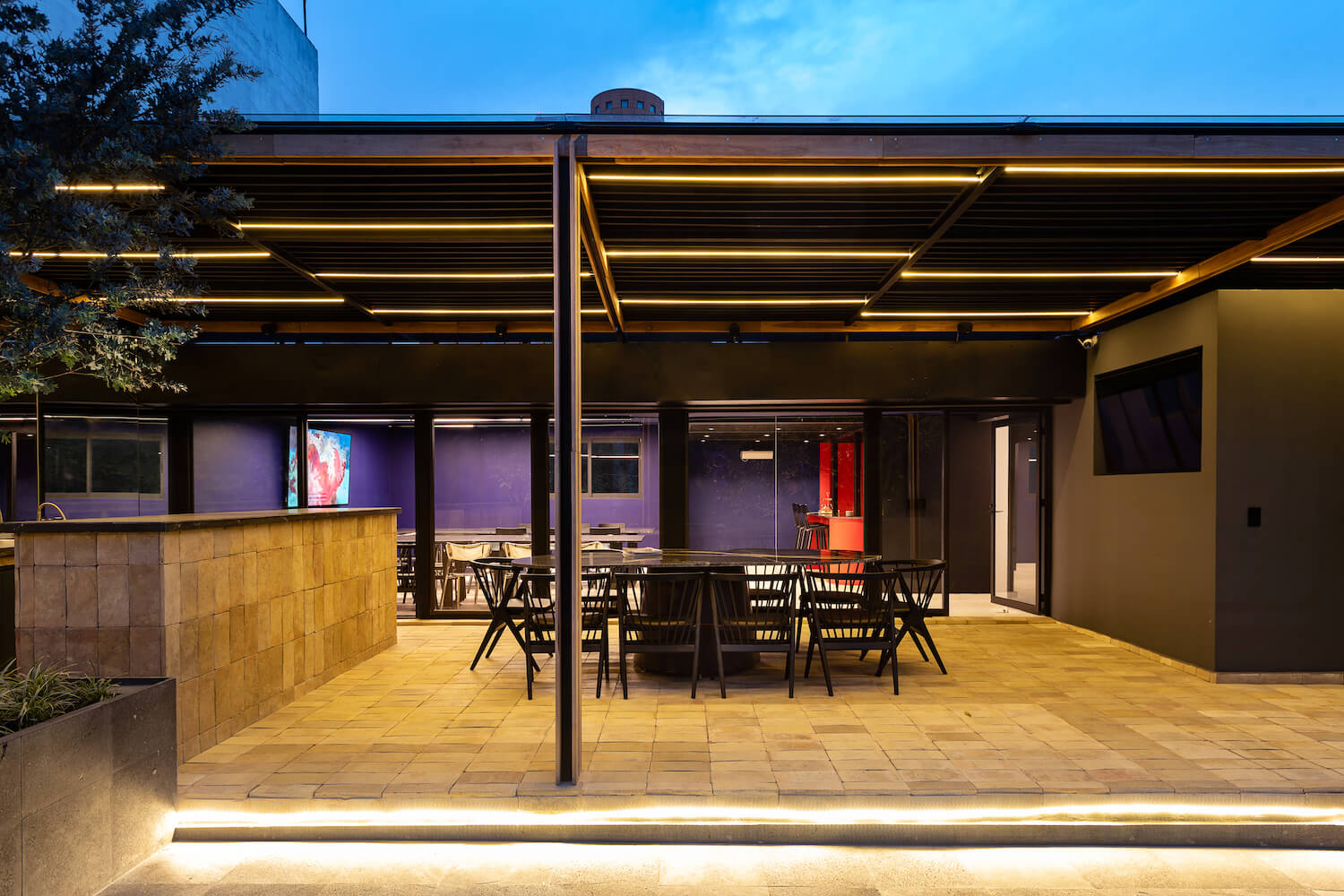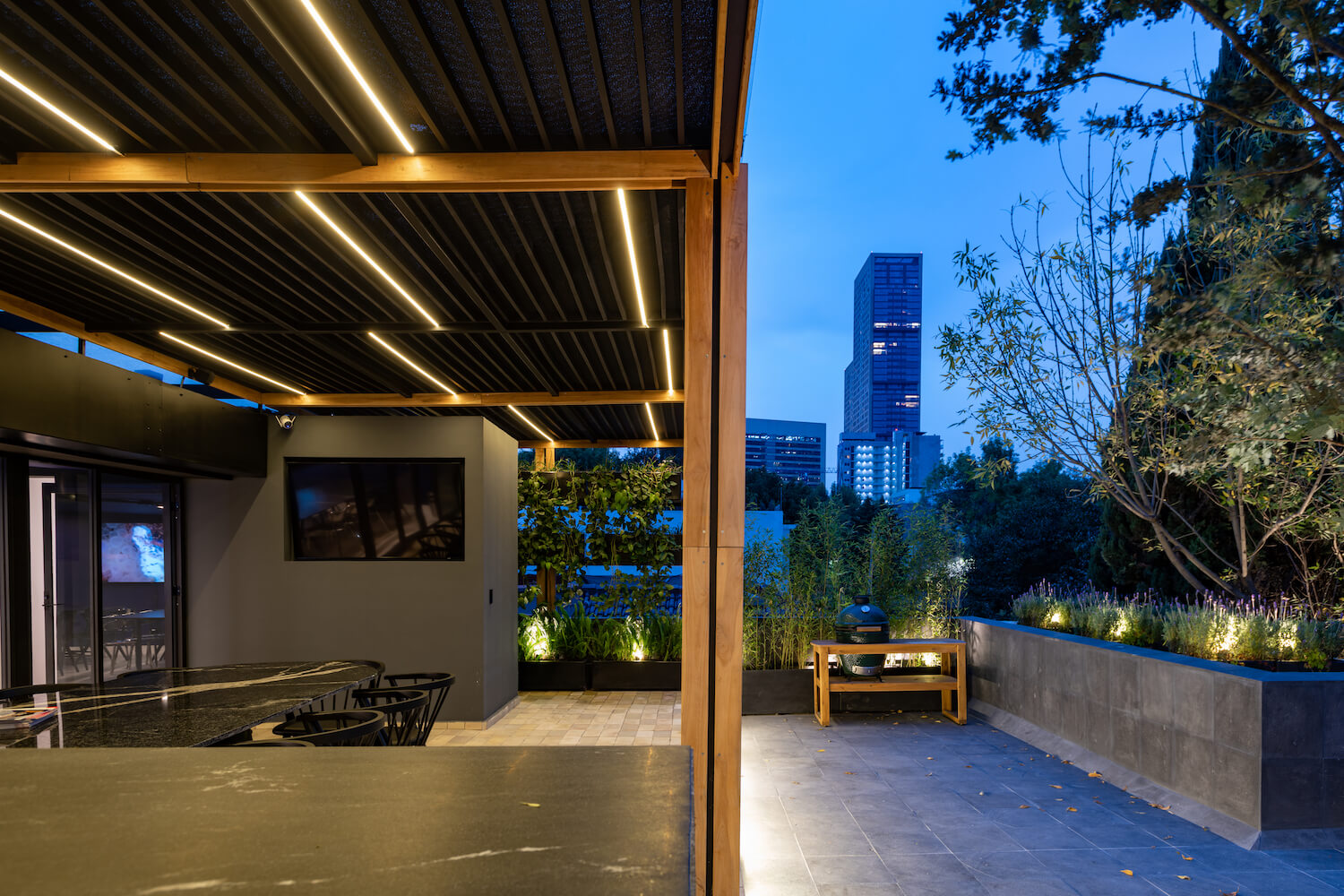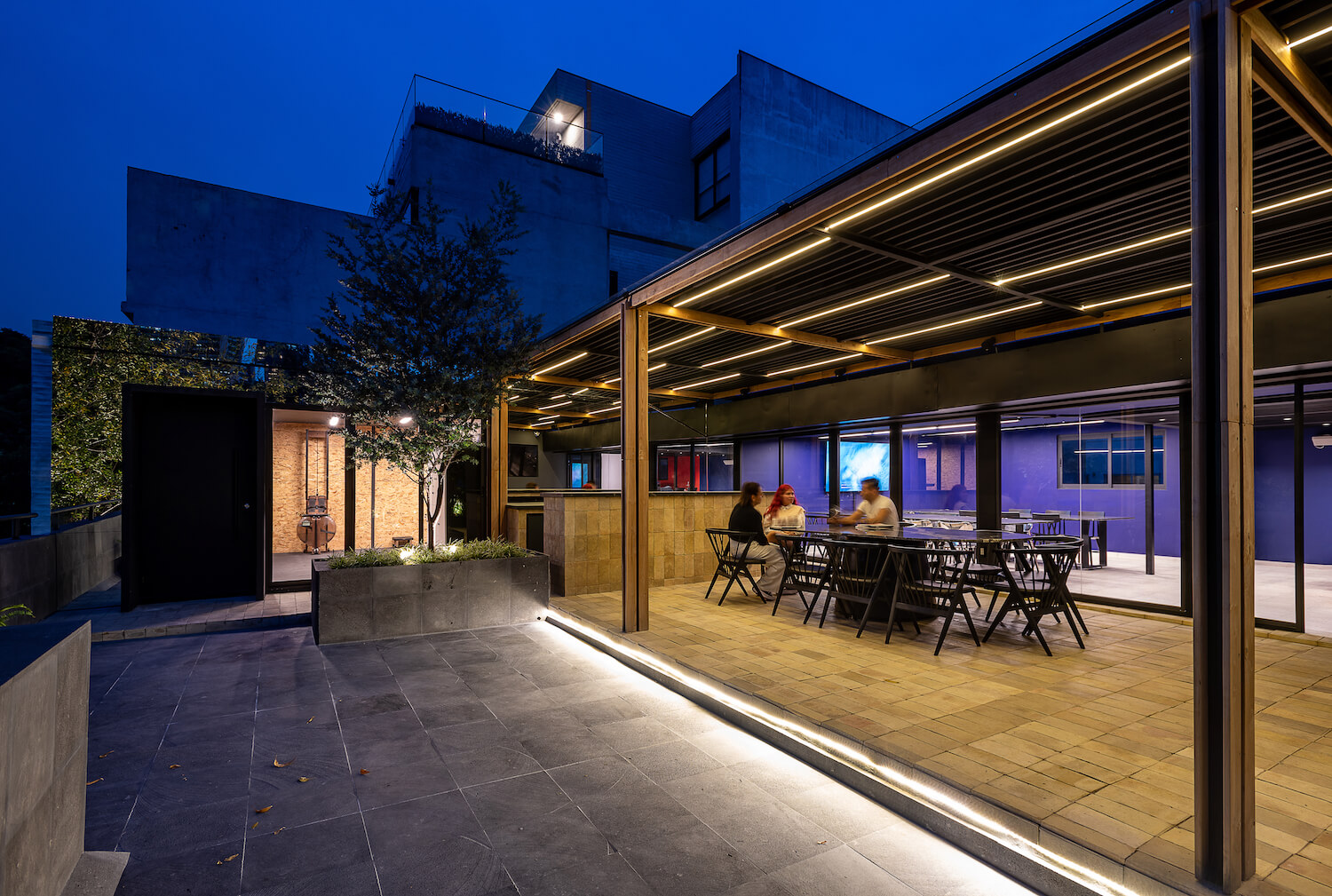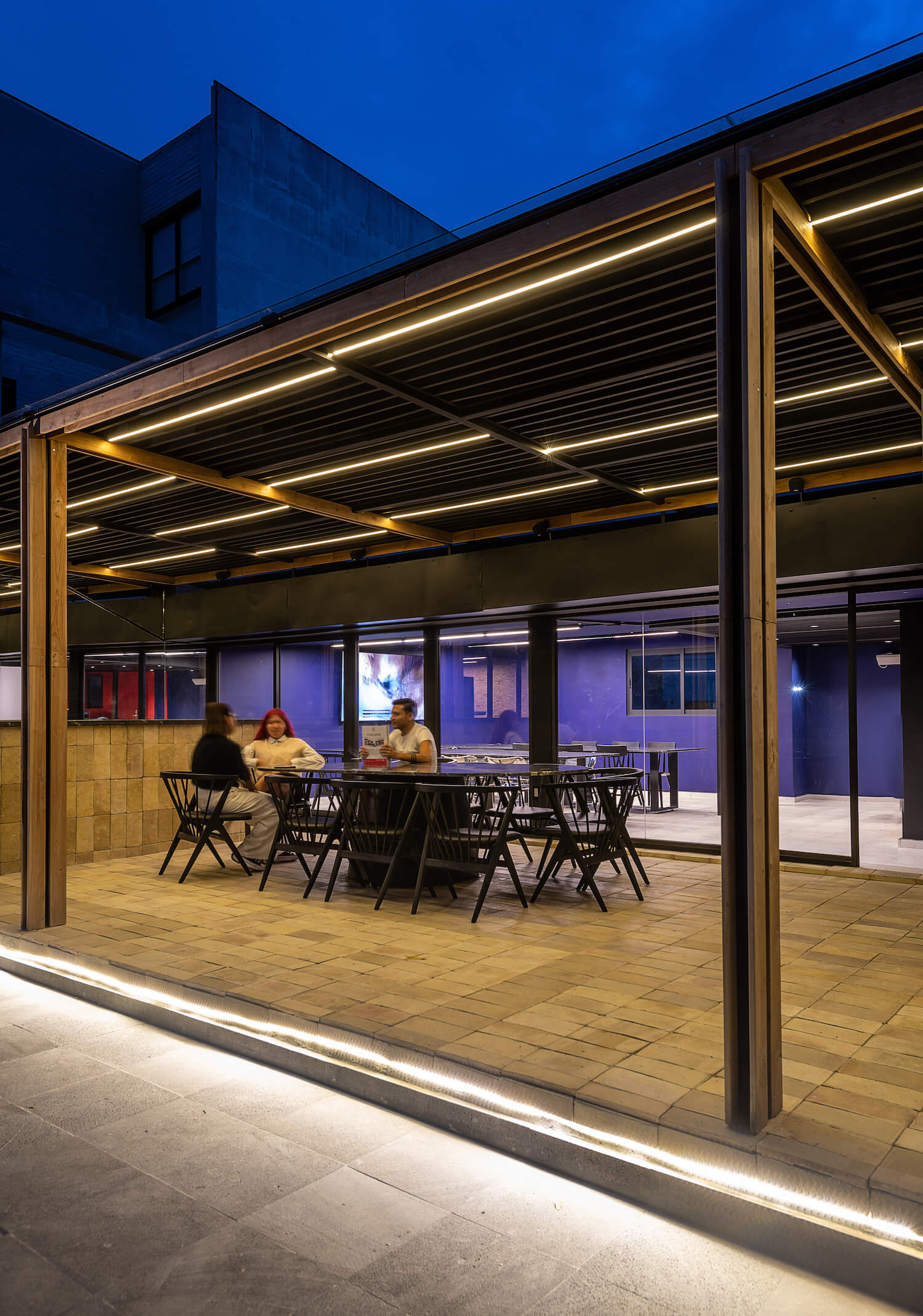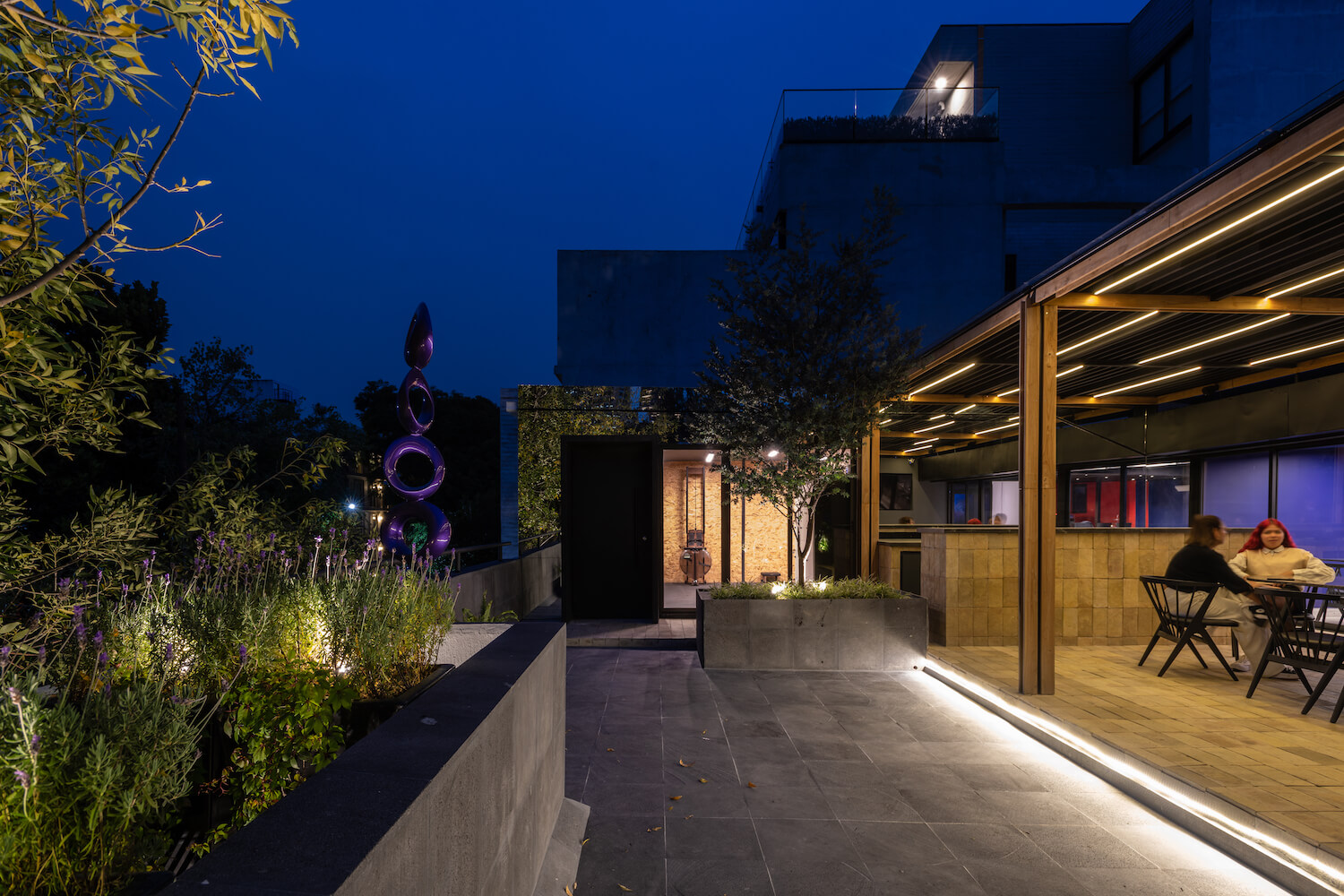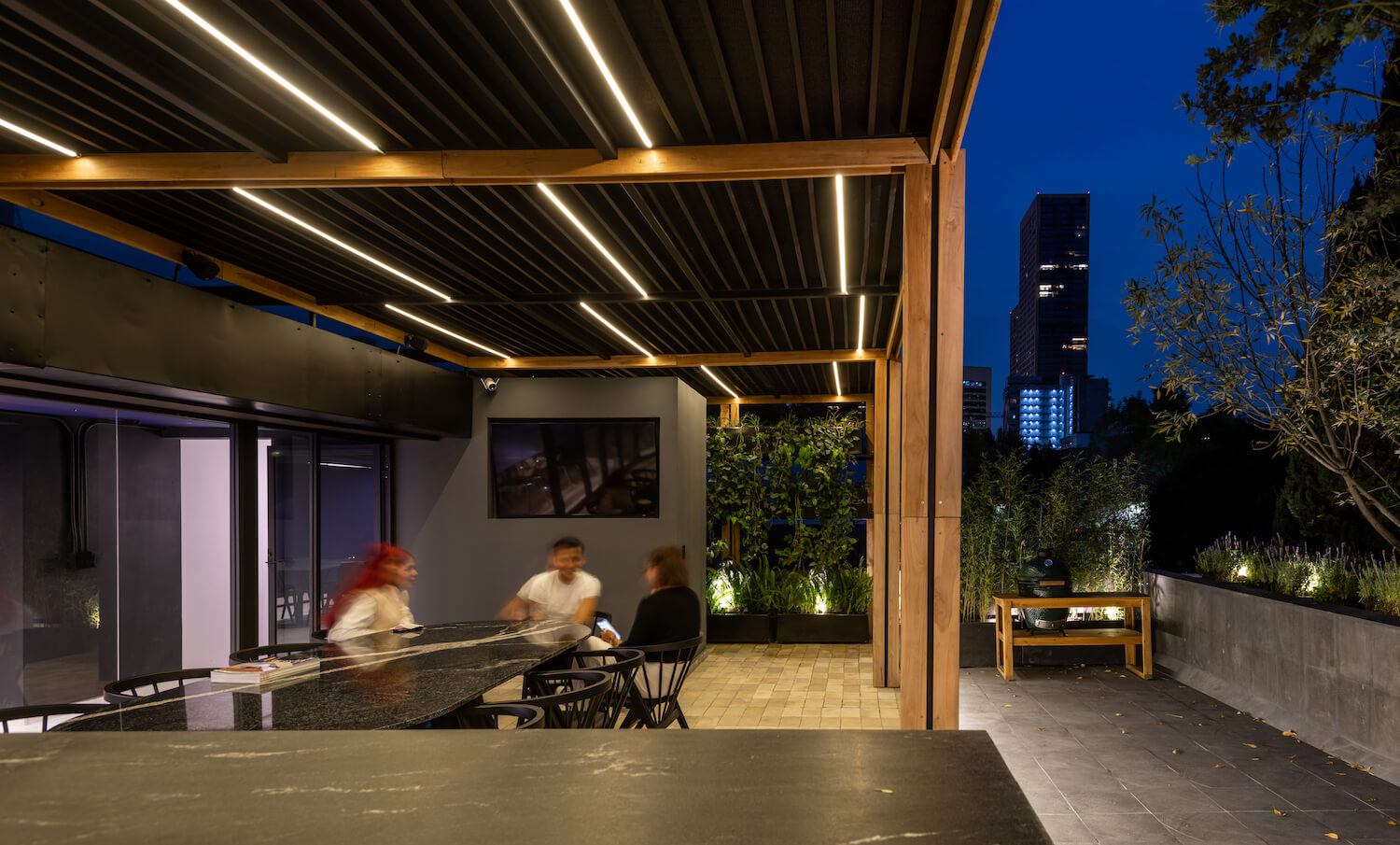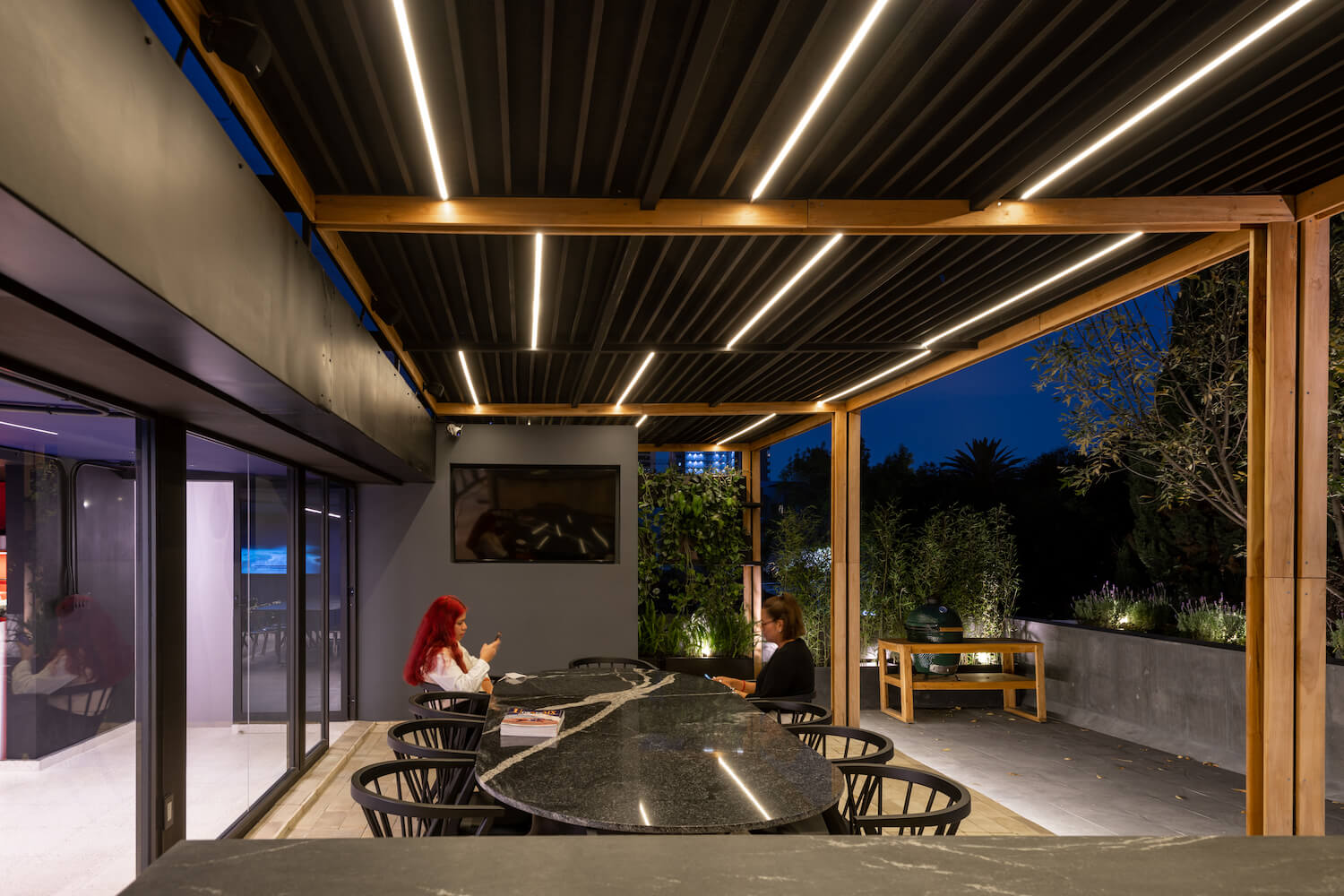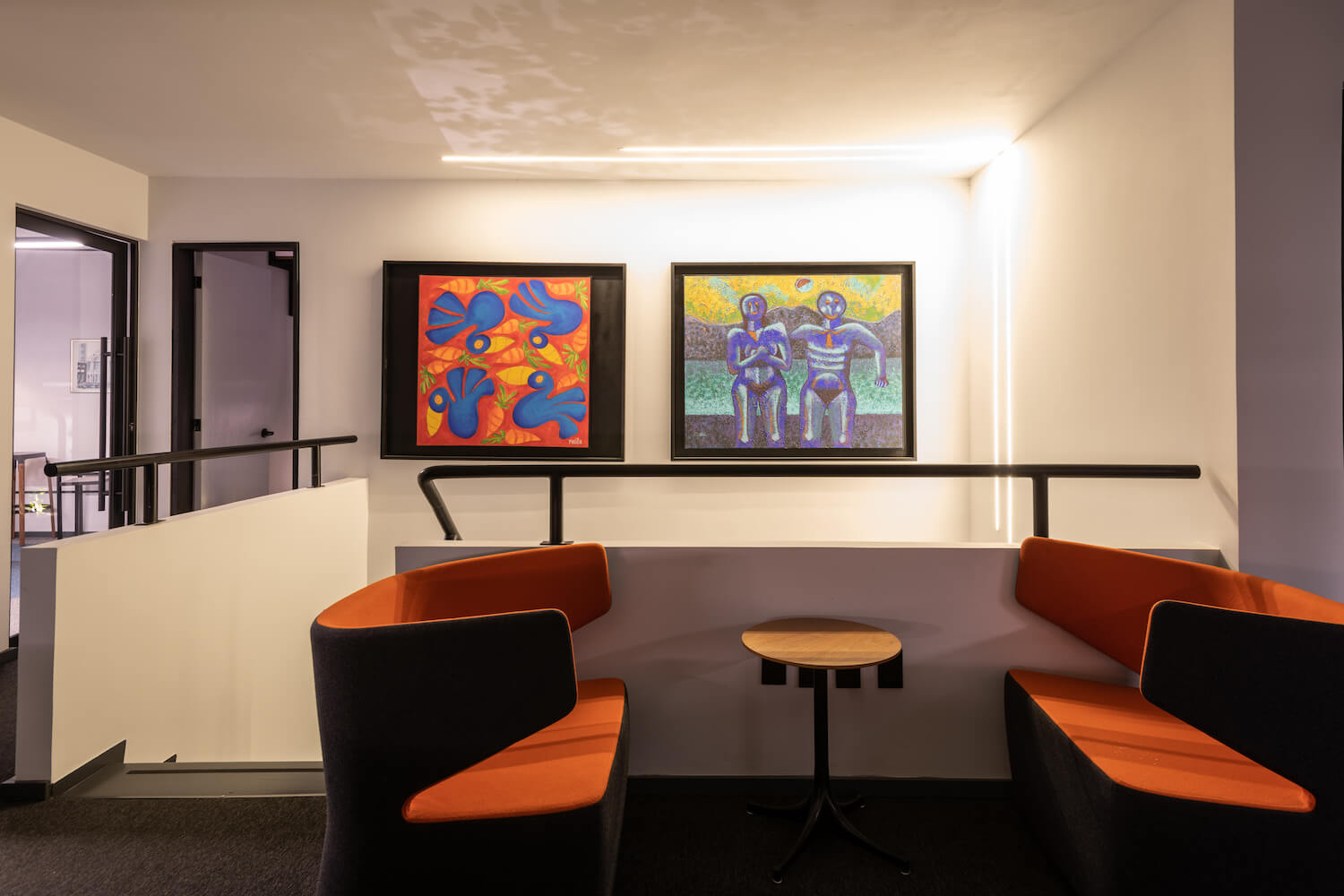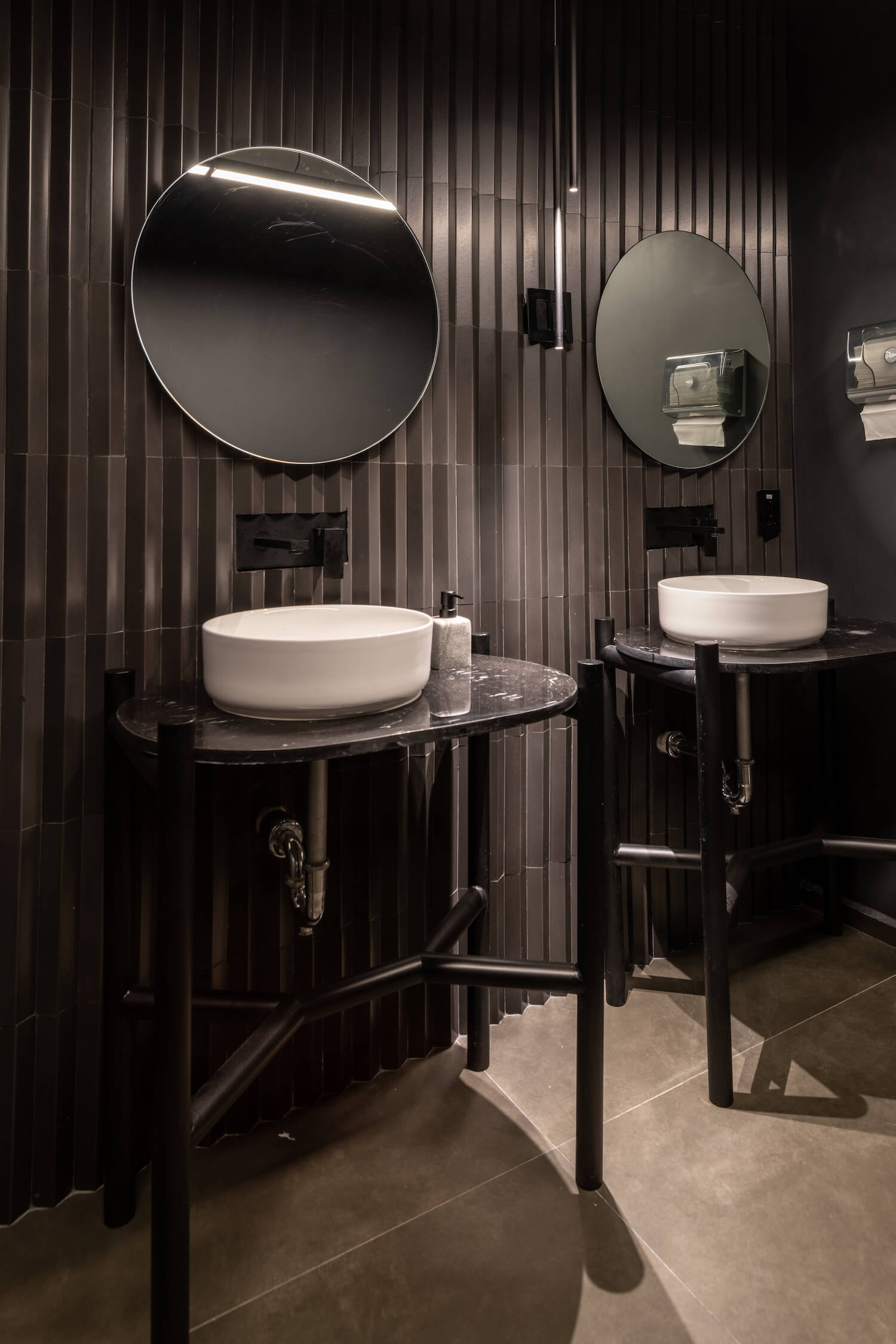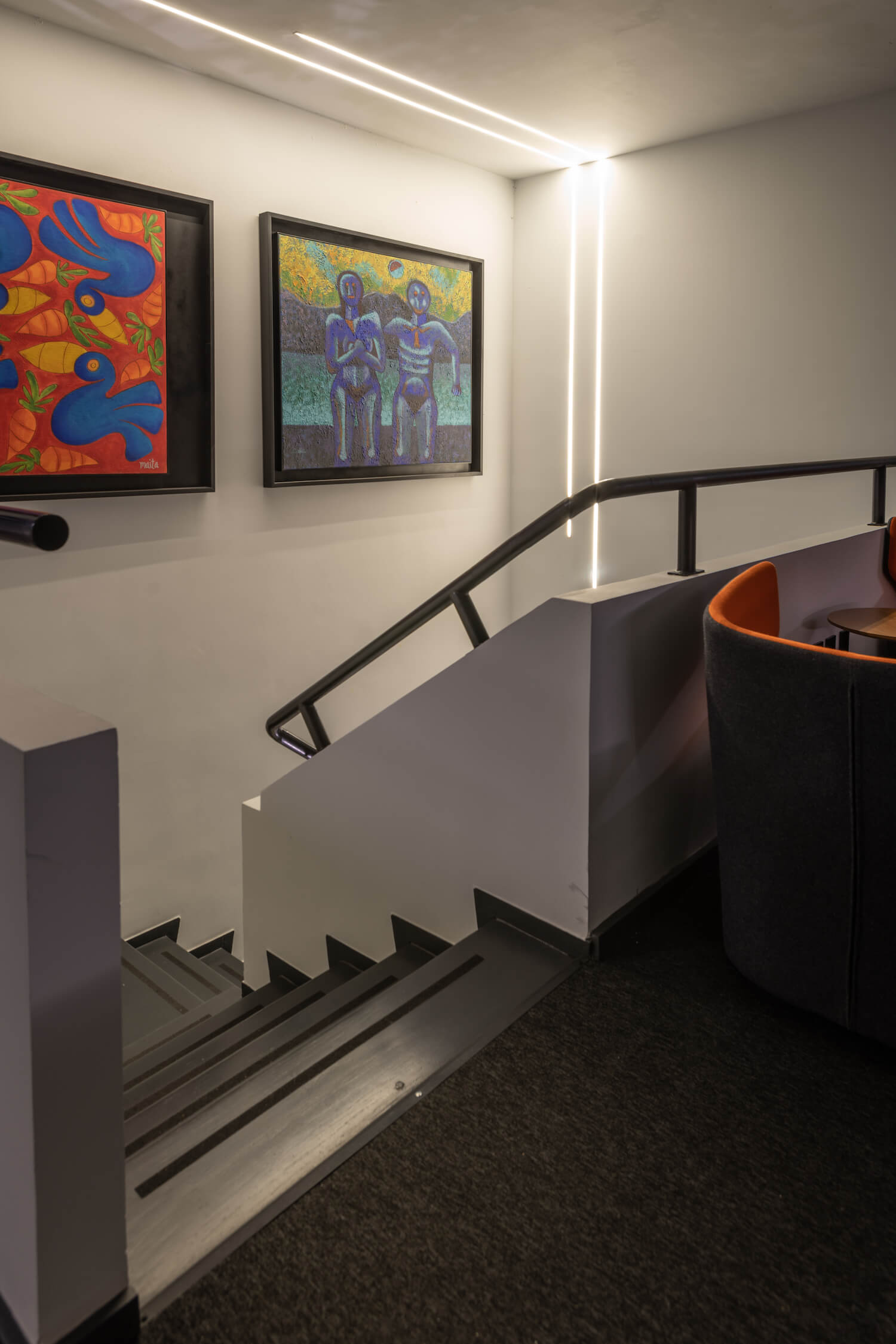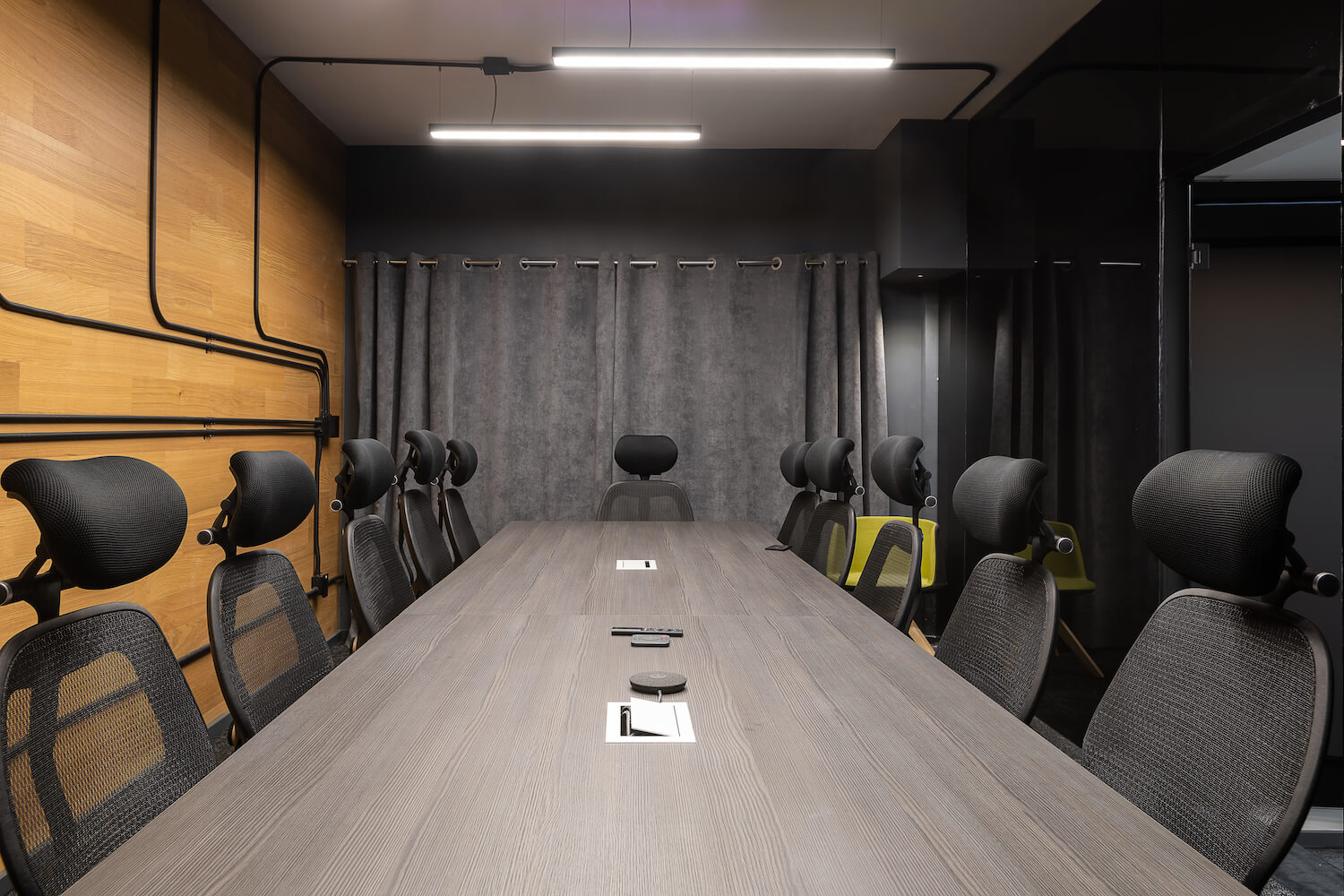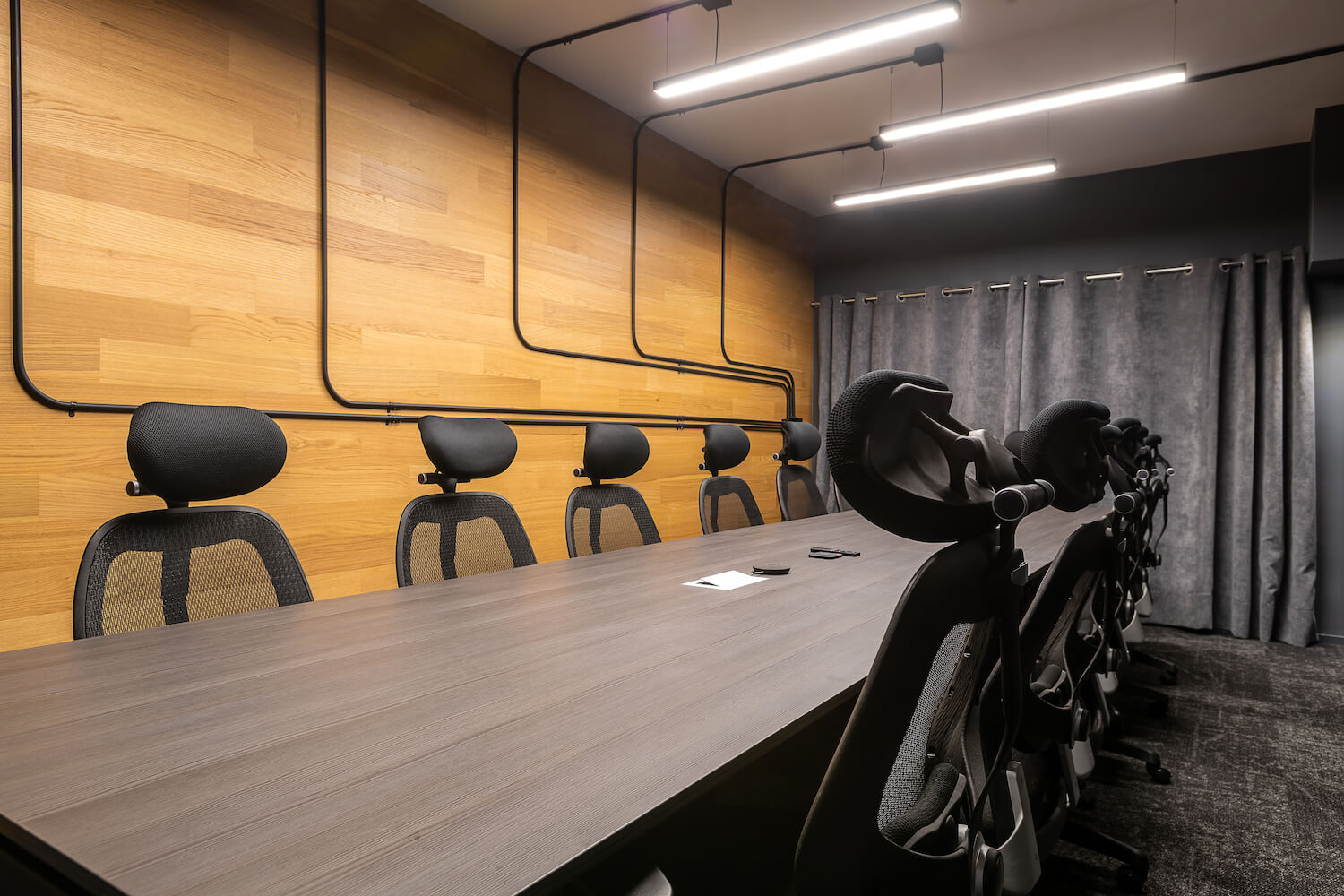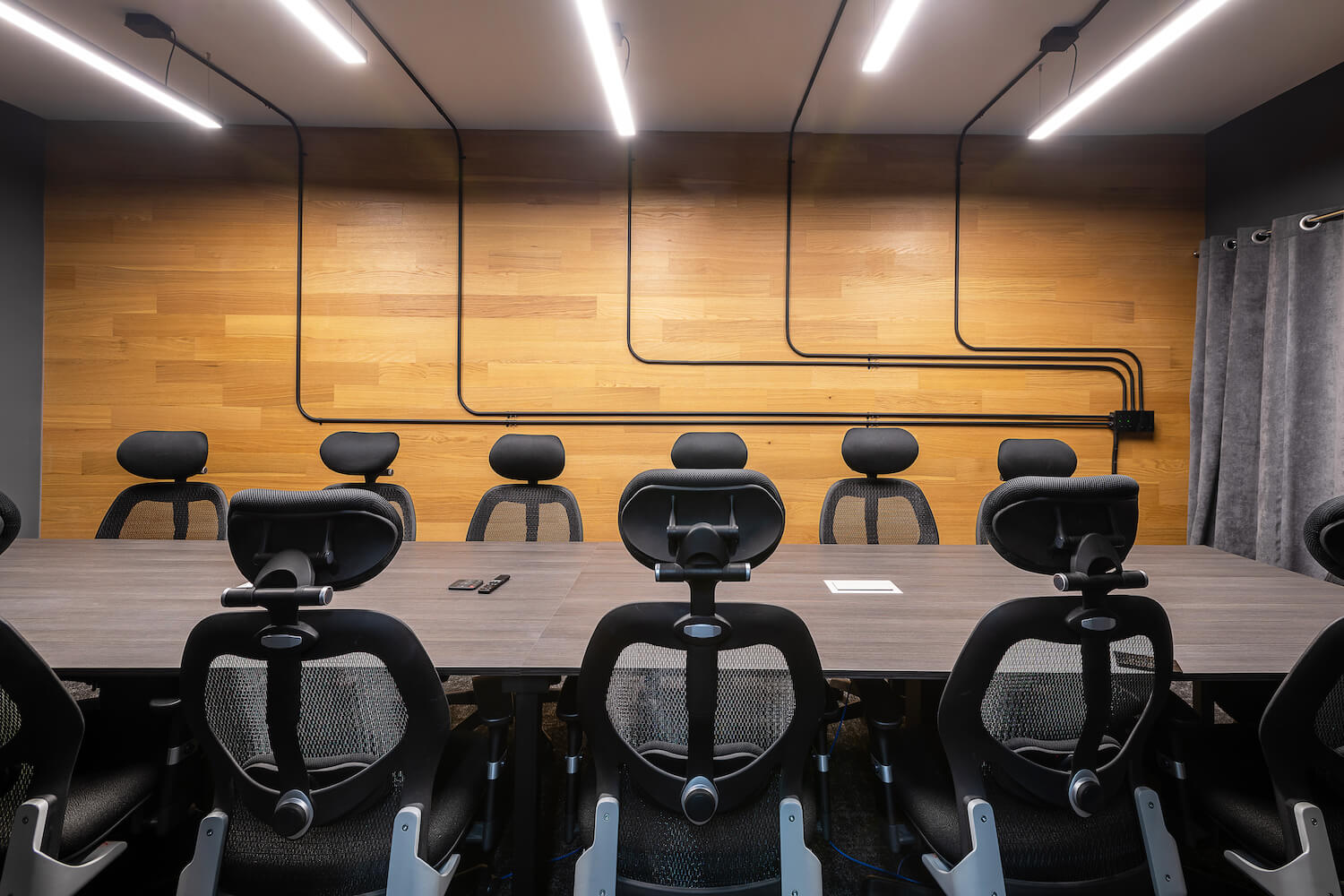 ---