Bitte Design Studio: A recent addition to the city's buzzing nightlife strip, Senopati, Valhalla launched in November 2022 set on creating a new and distinct clubbing experience in Jakarta. For this project, Bitte was tasked to come up with a multi-functional design that includes a club area and private rooms, while still leaving the space flexible for possible future tenants. The name Valhalla itself draws from the old Norse word 'Val' meaning warrior or hero, and 'halla' meaning hall. In Norse mythology, Valhalla is believed to be a majestic hall where heroes who were killed in battle were to feast with their ruler, Odin, in eternity. "We wanted the architecture and interior to support and balance out the branding. We believe the collaboration between lighting, sound and acoustic also in a way helped shape the design together to offer this new experience in the city," explained Chrisye Octaviani, one of the lead architects and interior designers for this project.
Spread across four levels, the design centres on bold geometric patterns that are present in almost every room, in the form of lighting and details like wall and ceiling fixtures. The lobby and retail are located on the ground floor, while the first floor leads to the foyer, with a mirrored hallway illuminated by black and white geometric lights that leads to the main club area and mezzanine for VIPs, and private rooms on the second floor. From the facade, Valhalla displays an attention-grabbing, layered structure which stacks corten steel with concrete roster and black proliferated metal that's been curved in some areas, emitting an enigmatic air. But once inside the black-tiled foyer, the illuminated lights reveal the kind of interactive and sensorial experience that one can expect from a night out here.
Though the overall design is stripped back, there are a handful of focal points the Bitte team highlighted to make the design "simple, repetitive, but dynamic," as shared by Chrisye, including the metal stairway which used the same roster application like the facade and the mirrored illuminated foyer. The immersive clubbing experience is enhanced with a laser lighting system which dynamically responds to the club's music. Depending on the occasion, at Valhalla, a rotating cast of local and international DJs can be spotted at the booth. Decked out with an LED screen, dance floor and open bar with table booths and bar stools, the main clubbing area is spacious for dancing with many nooks to settle in and enjoy the music and drinks.
Further punctuated with sharp geometric lights from the walls and ceilings, whichever area one chooses—whether lounging in the upper-level VIP booths and catching a view of the performers on stage or crowding the dance floor with fellow party-goers, all that's le to do is take it all in and let loose in the night.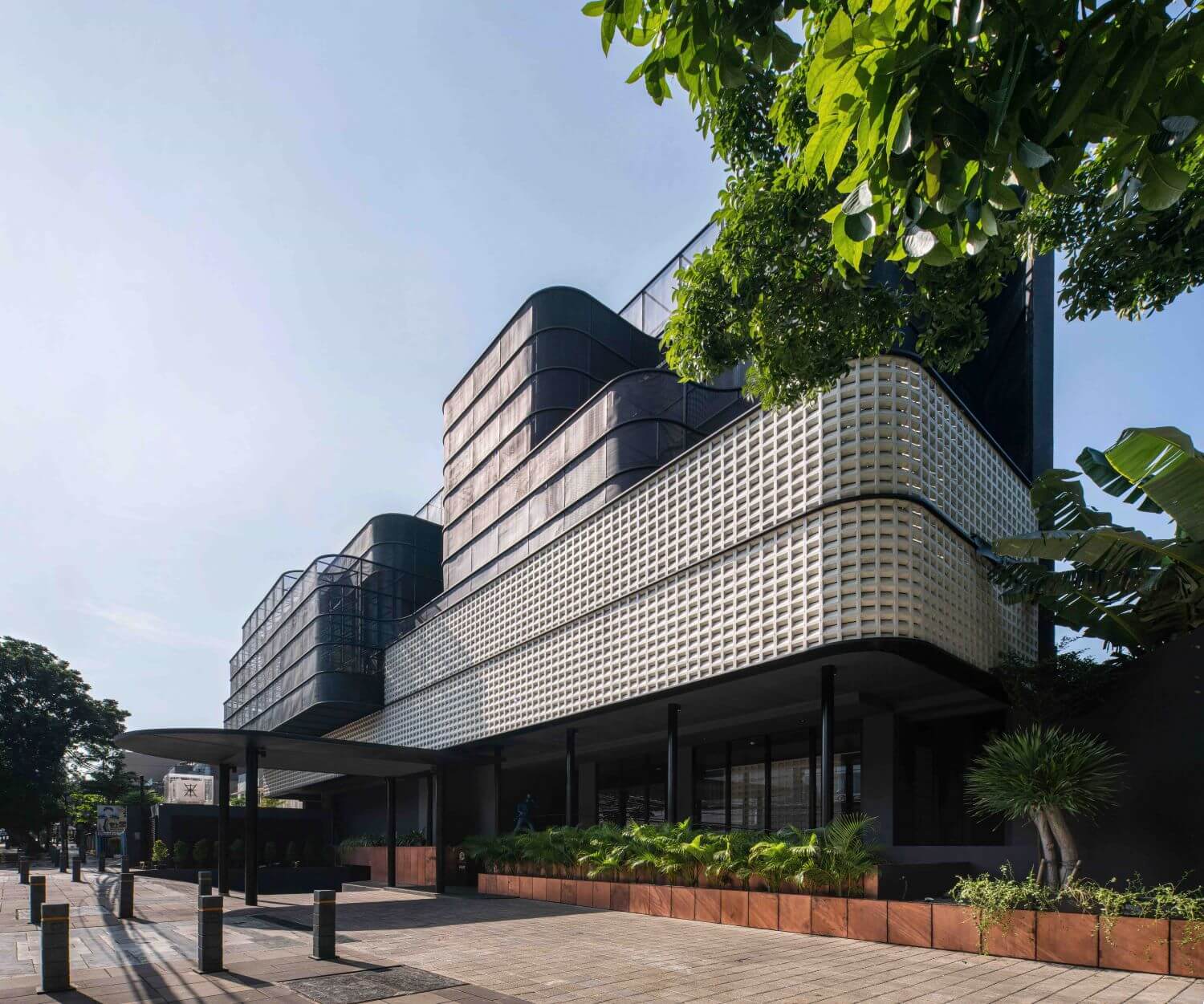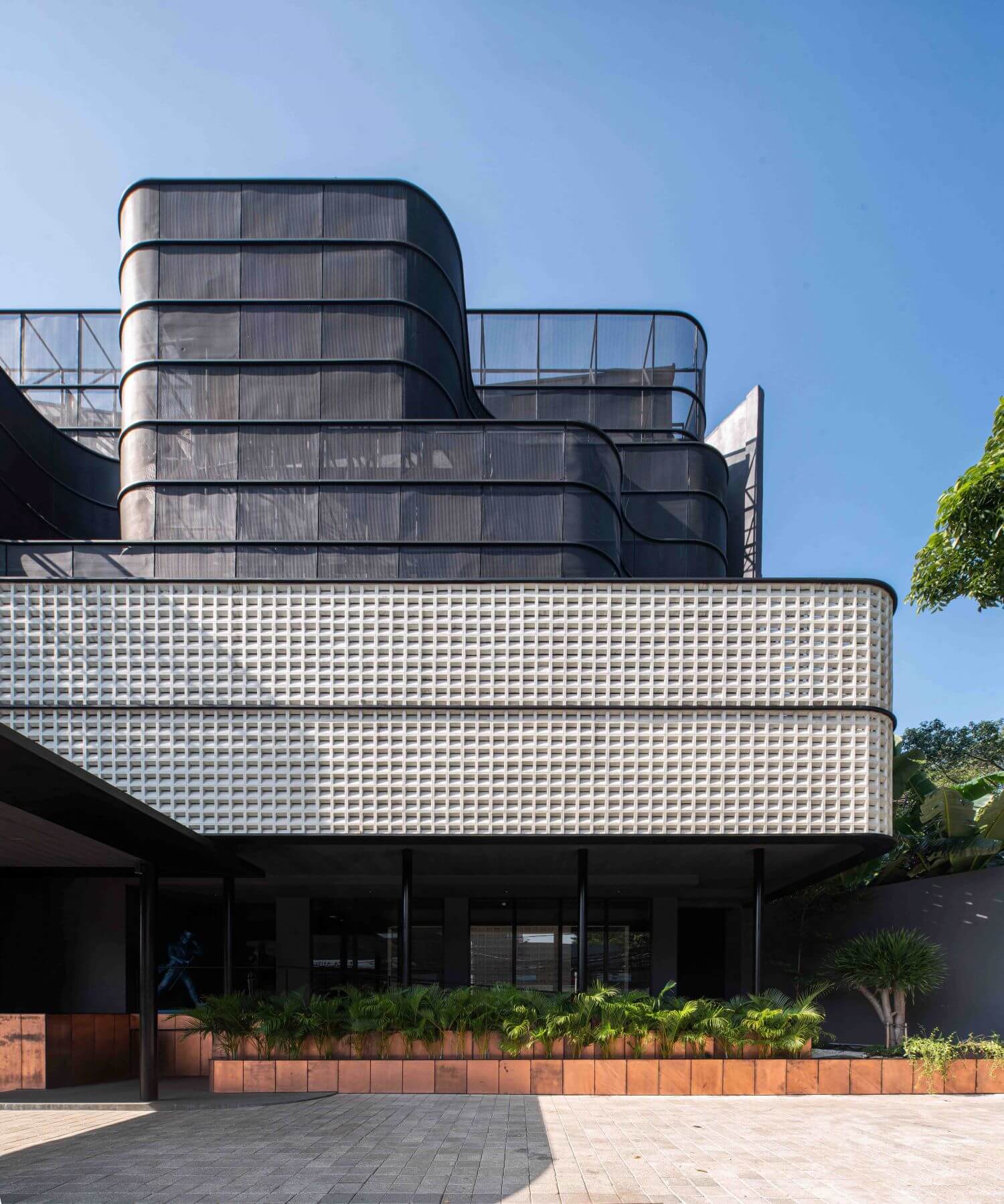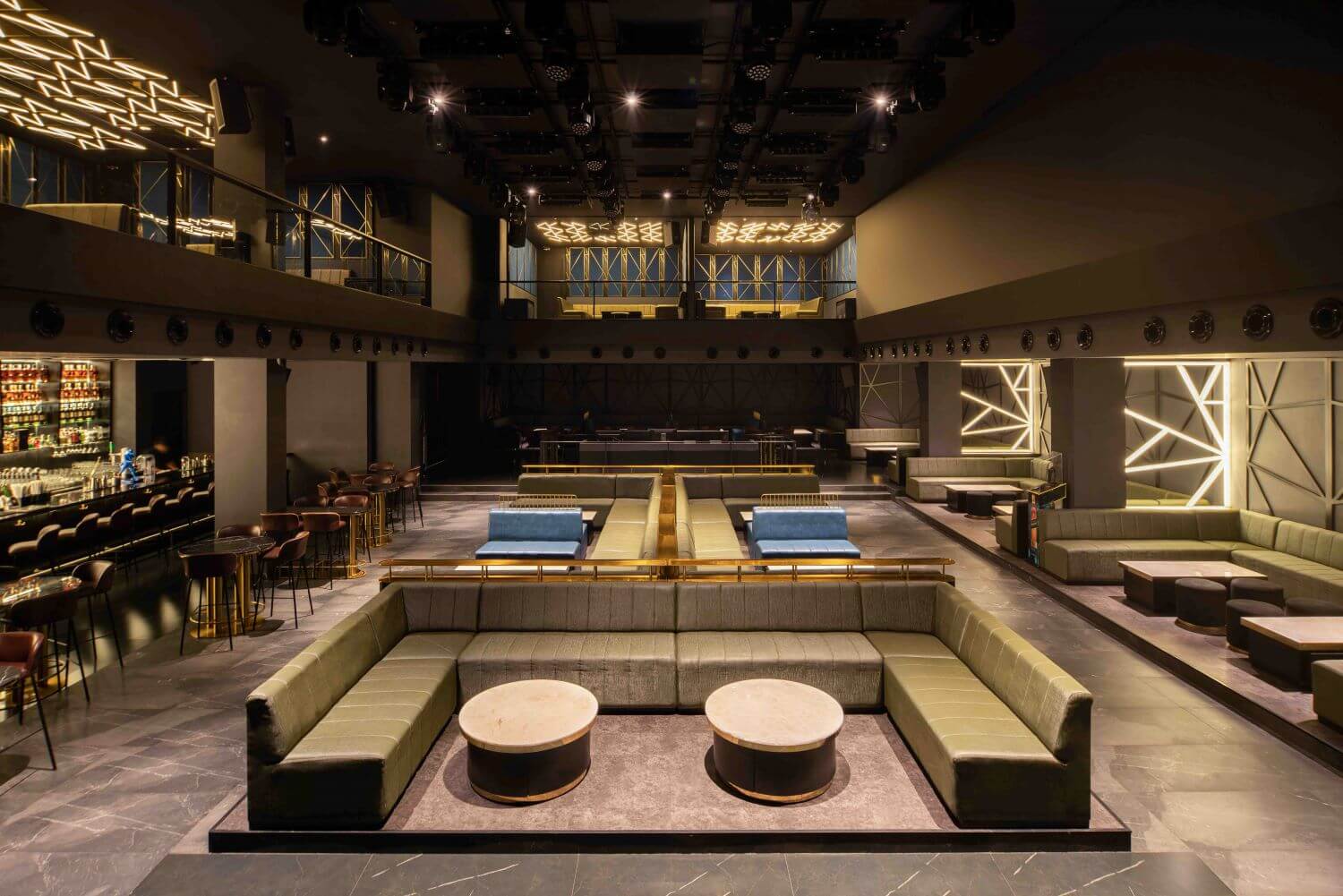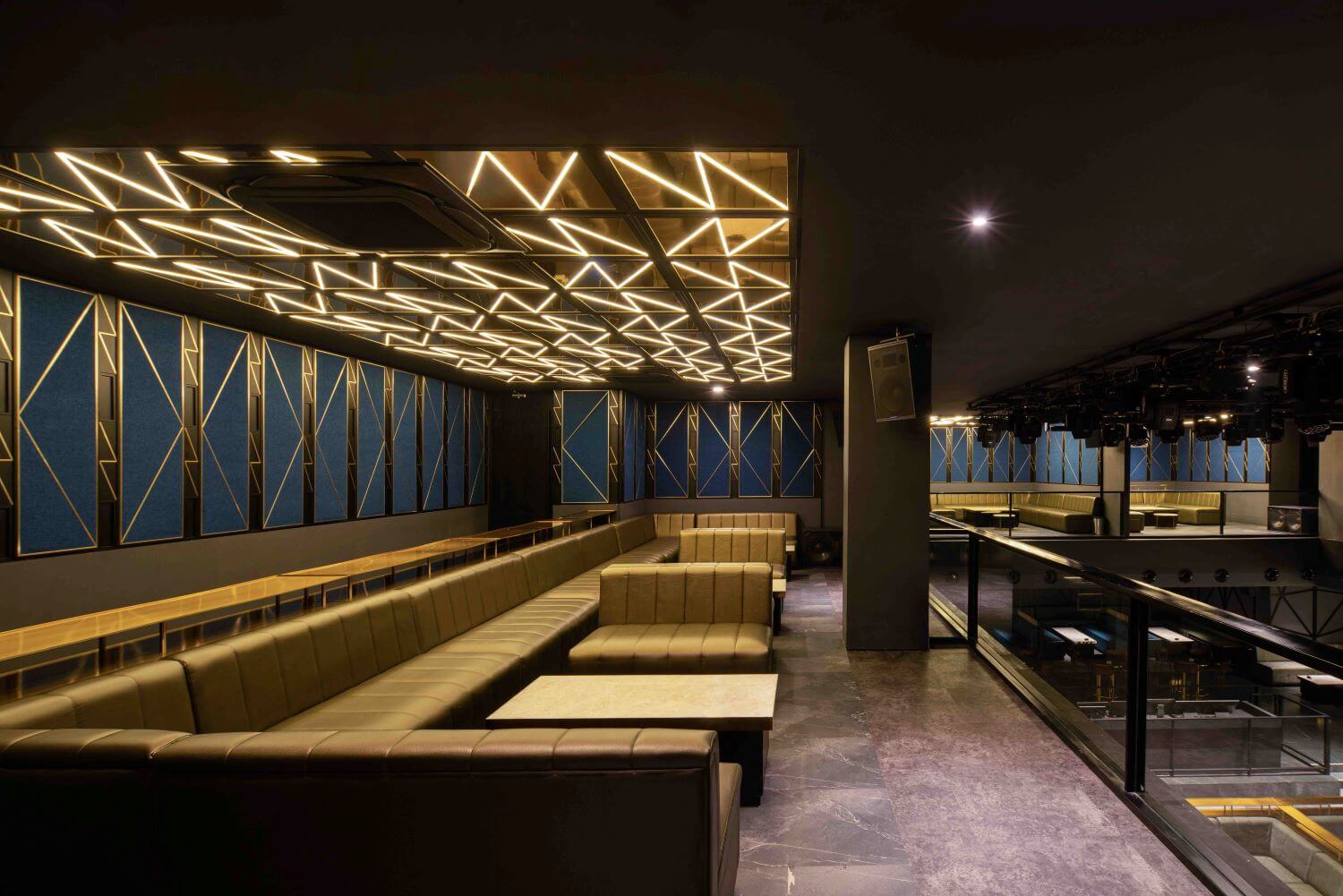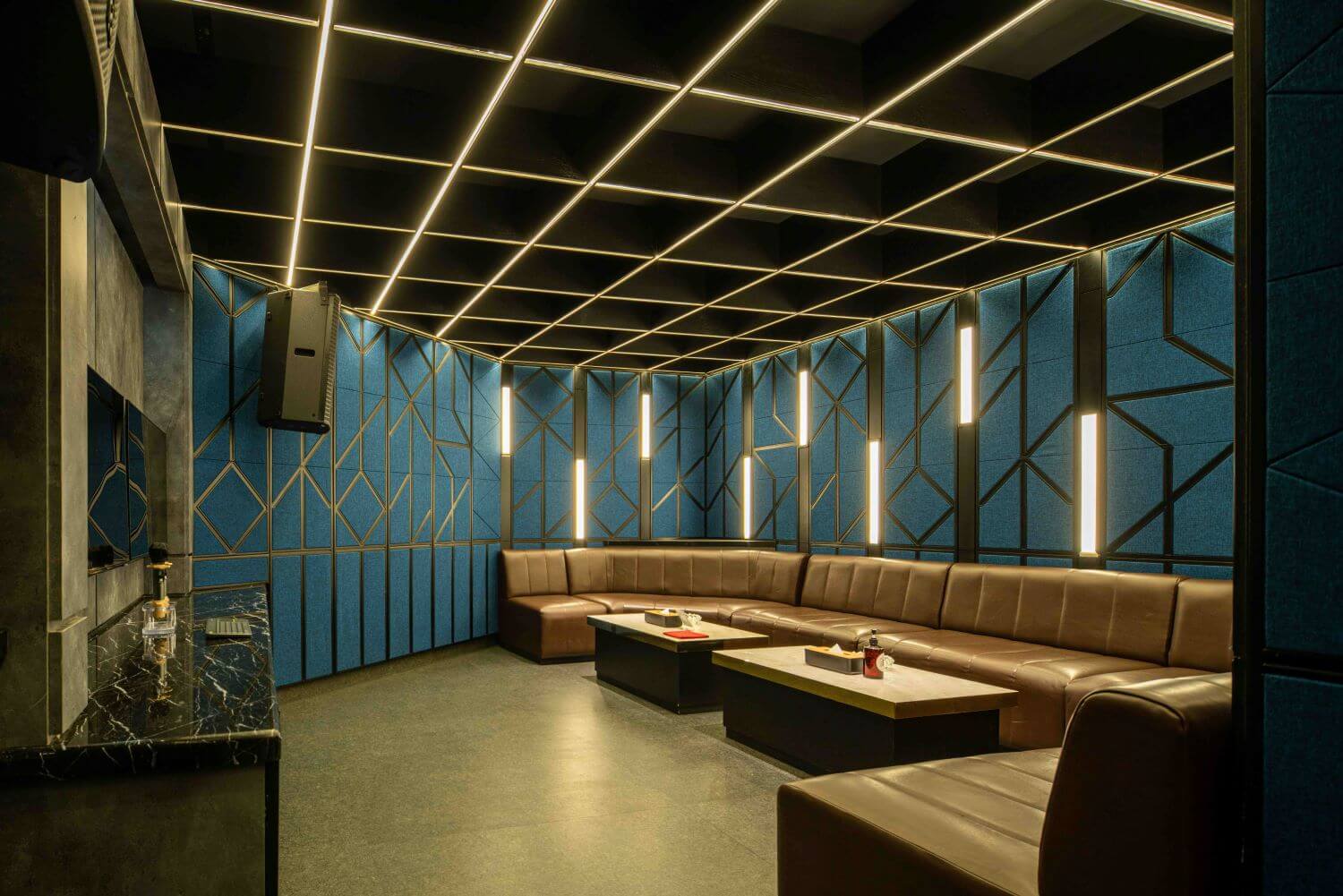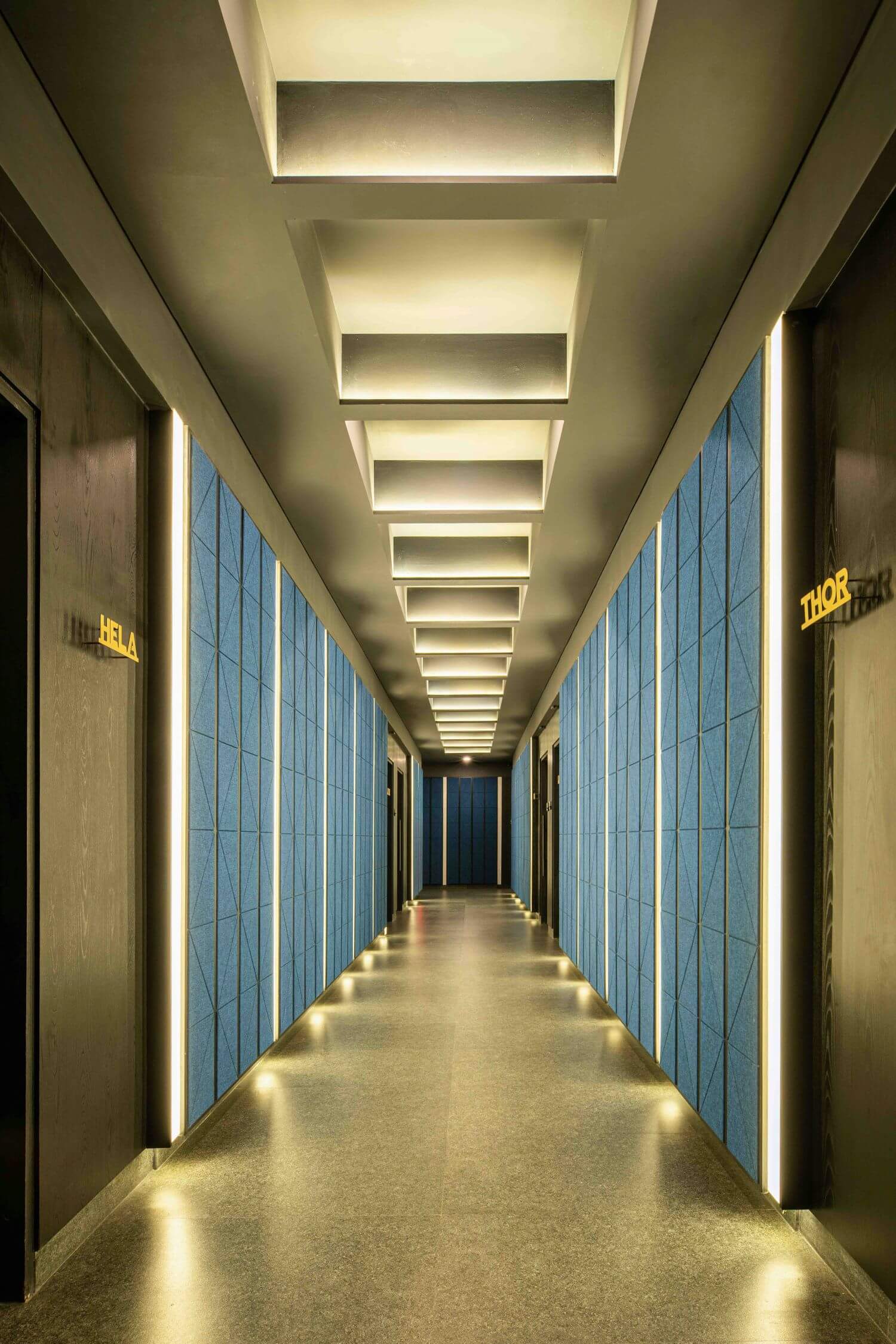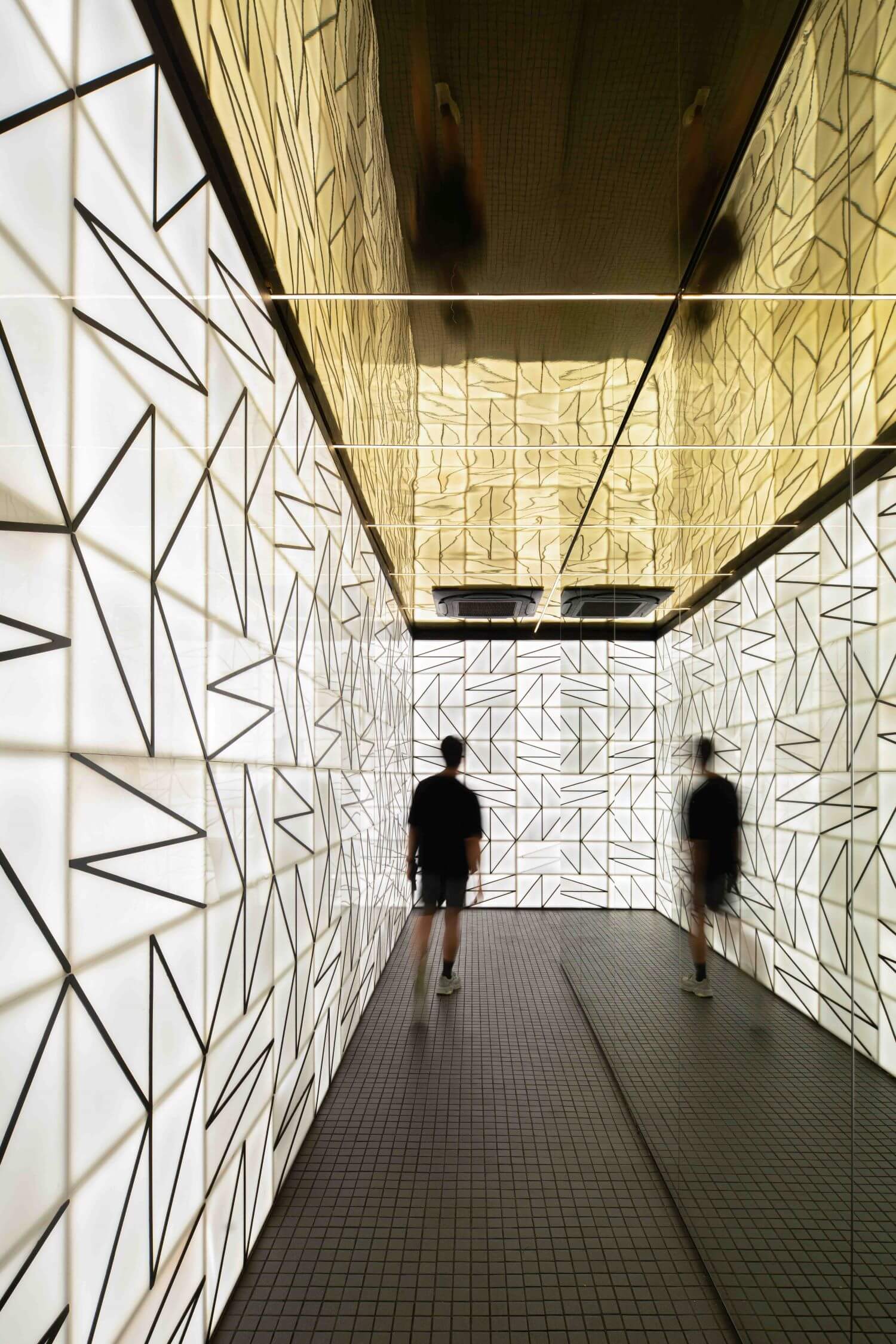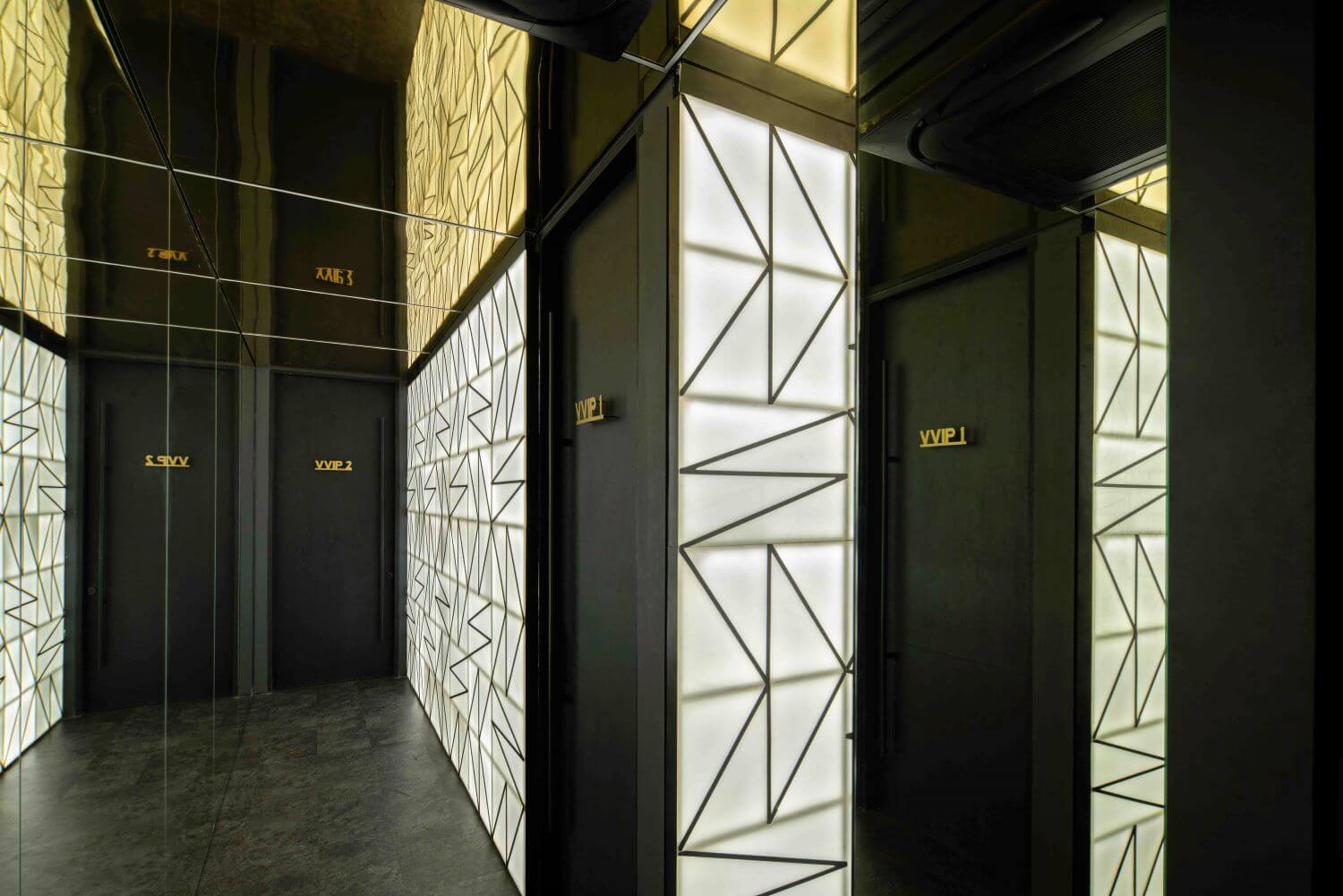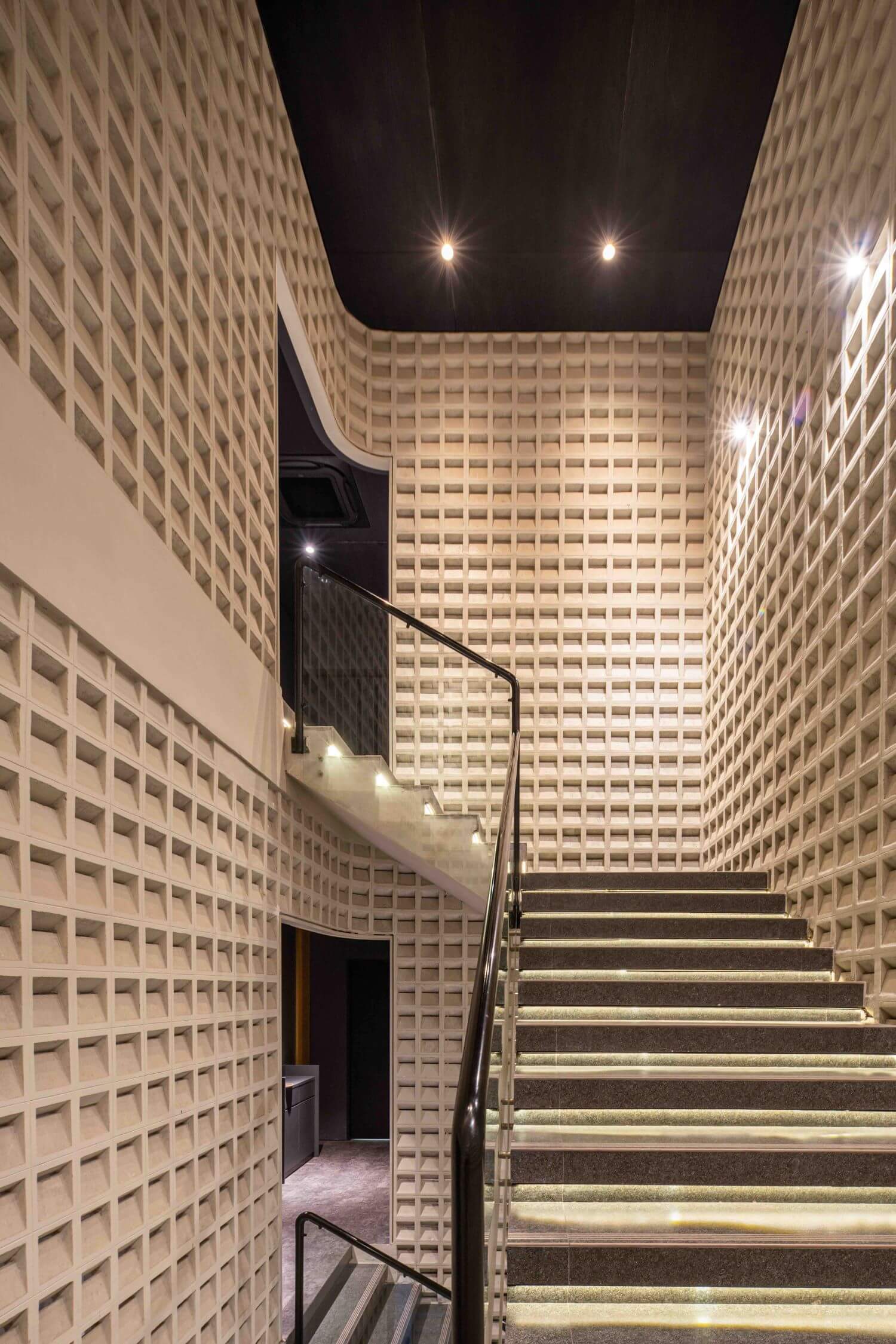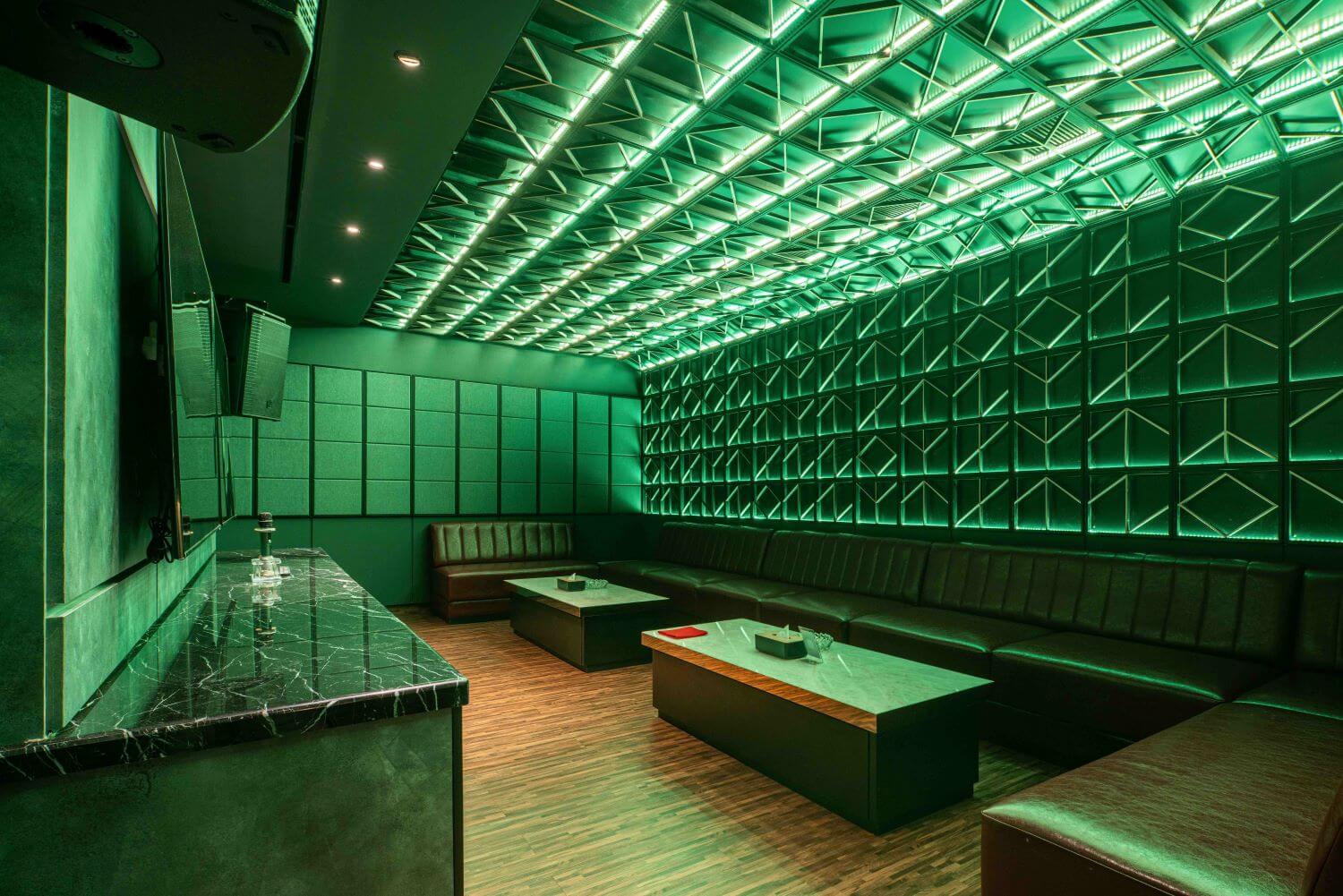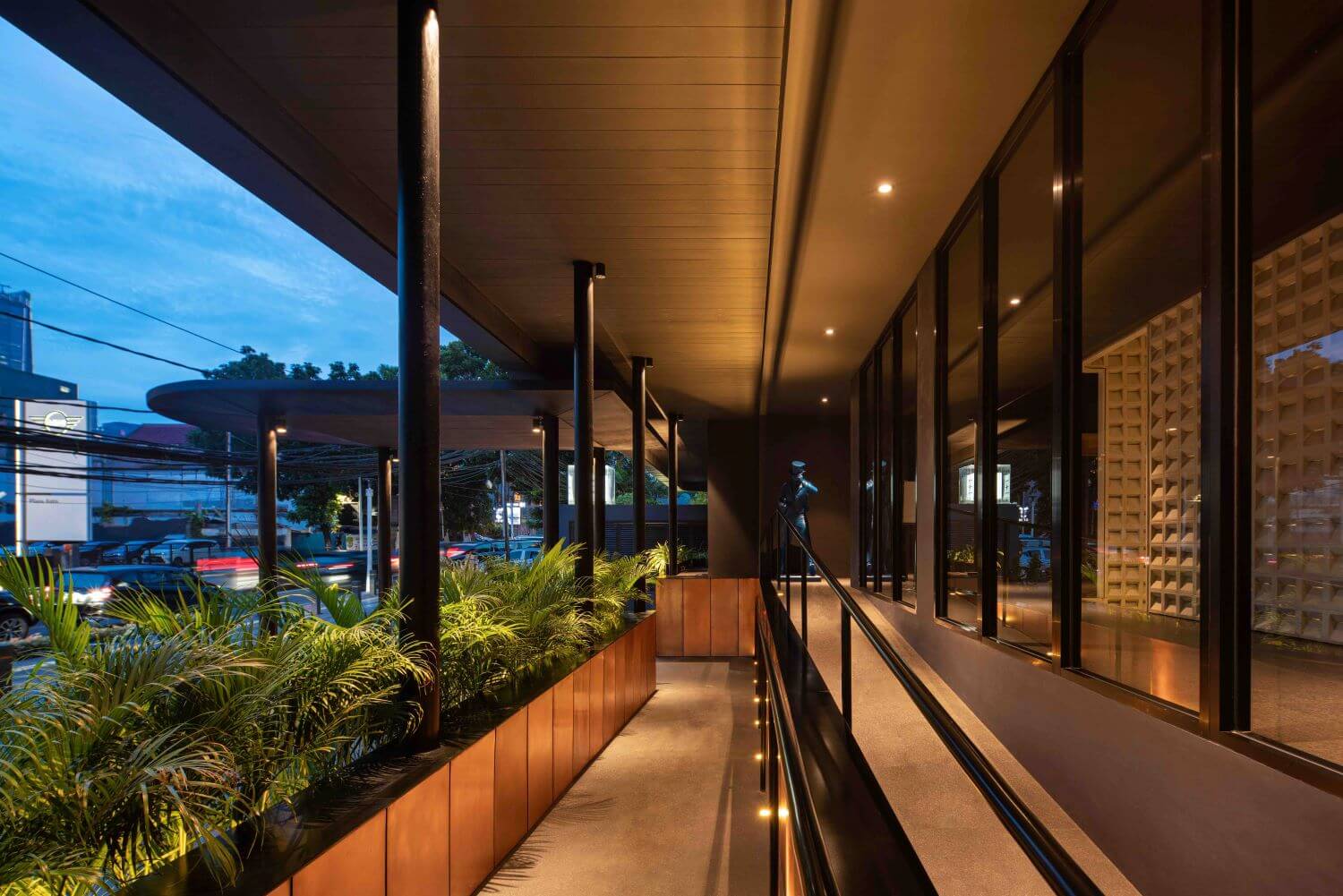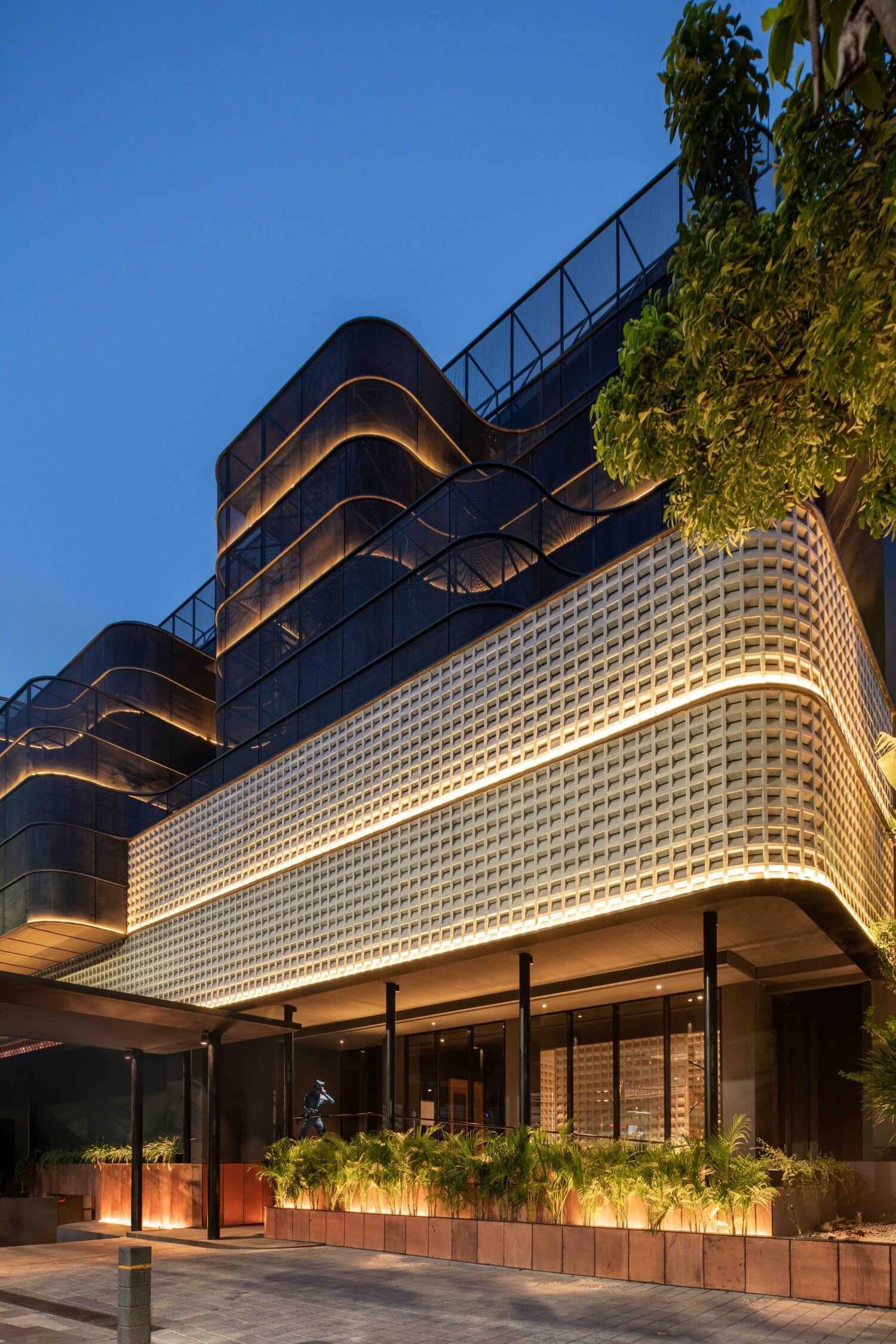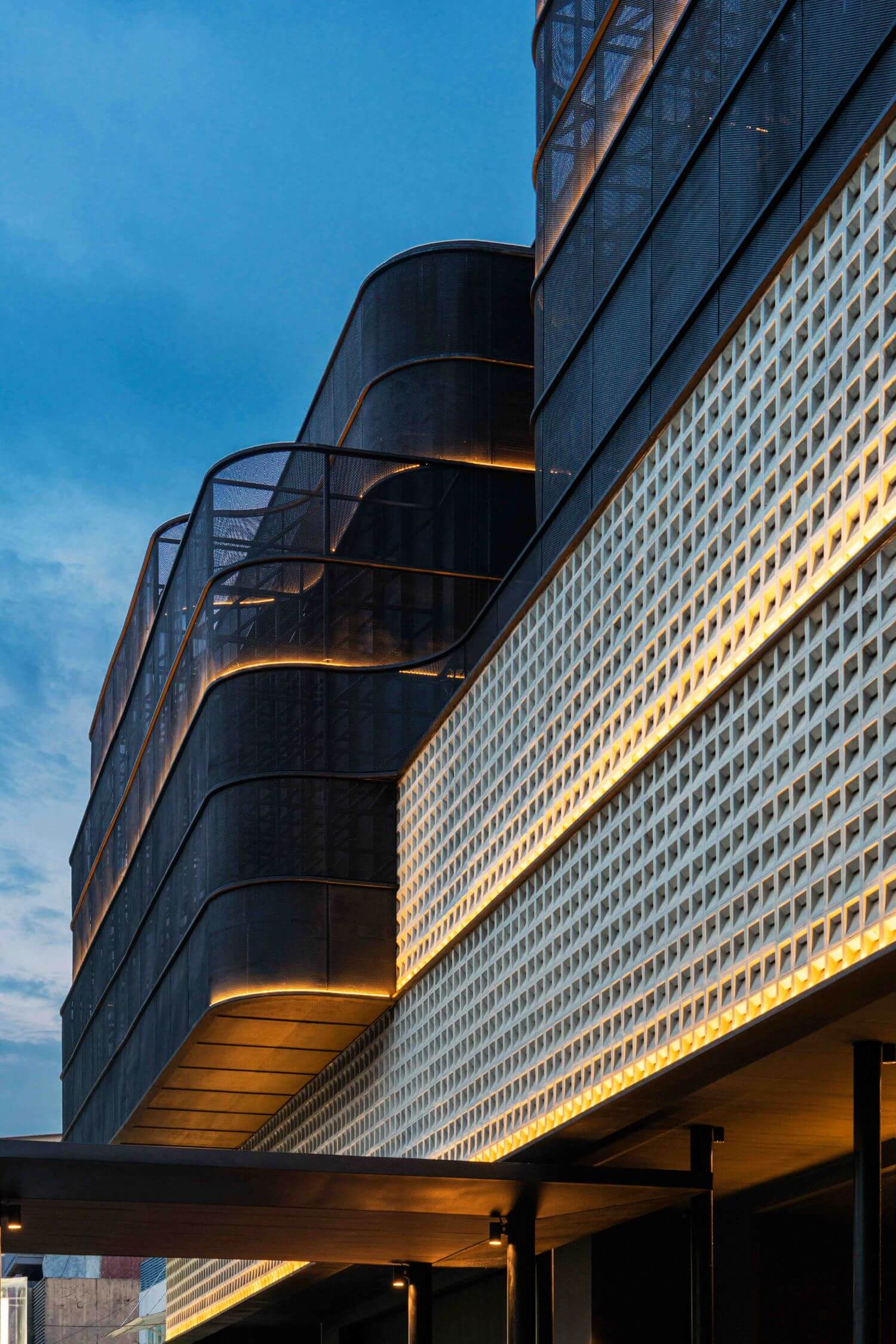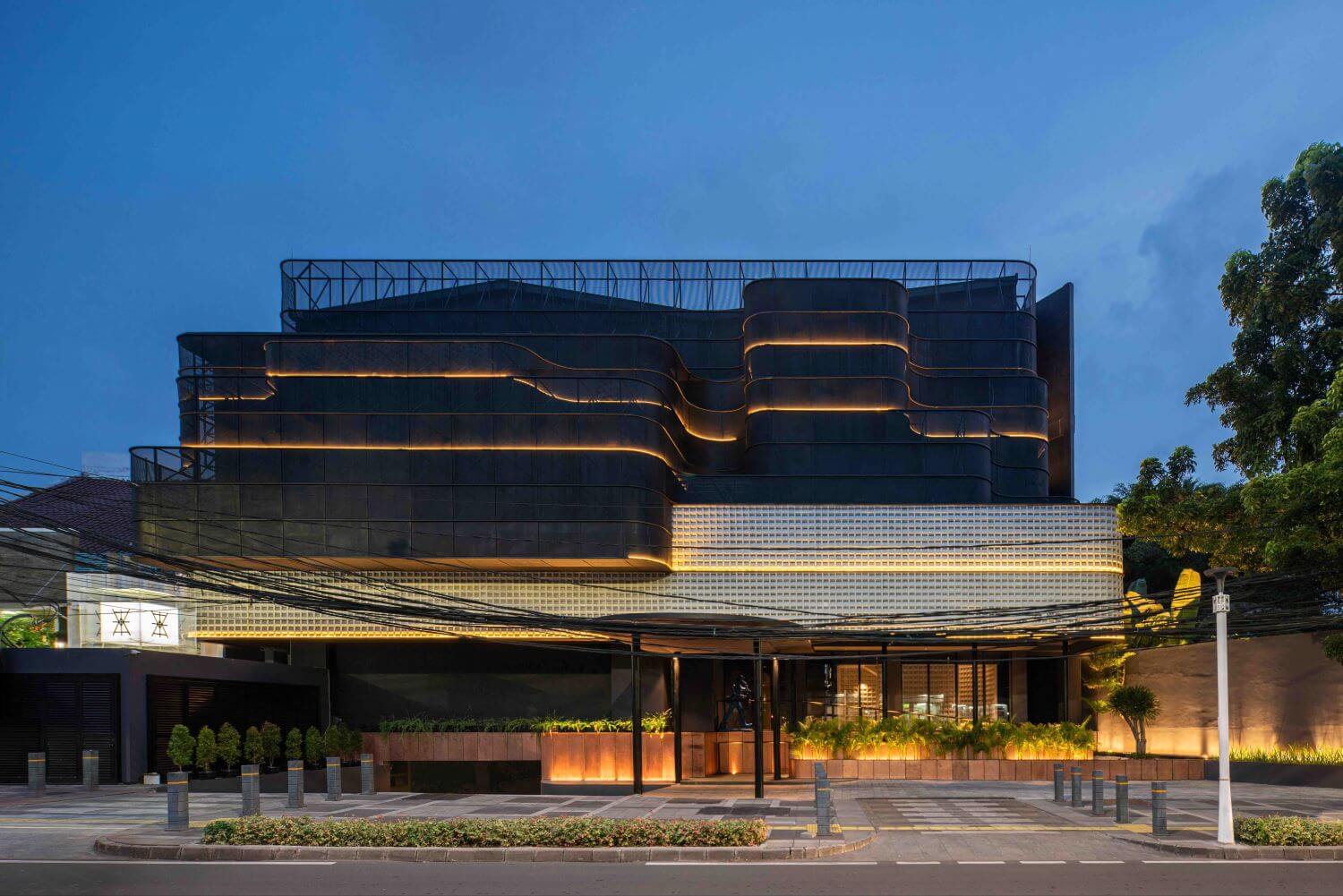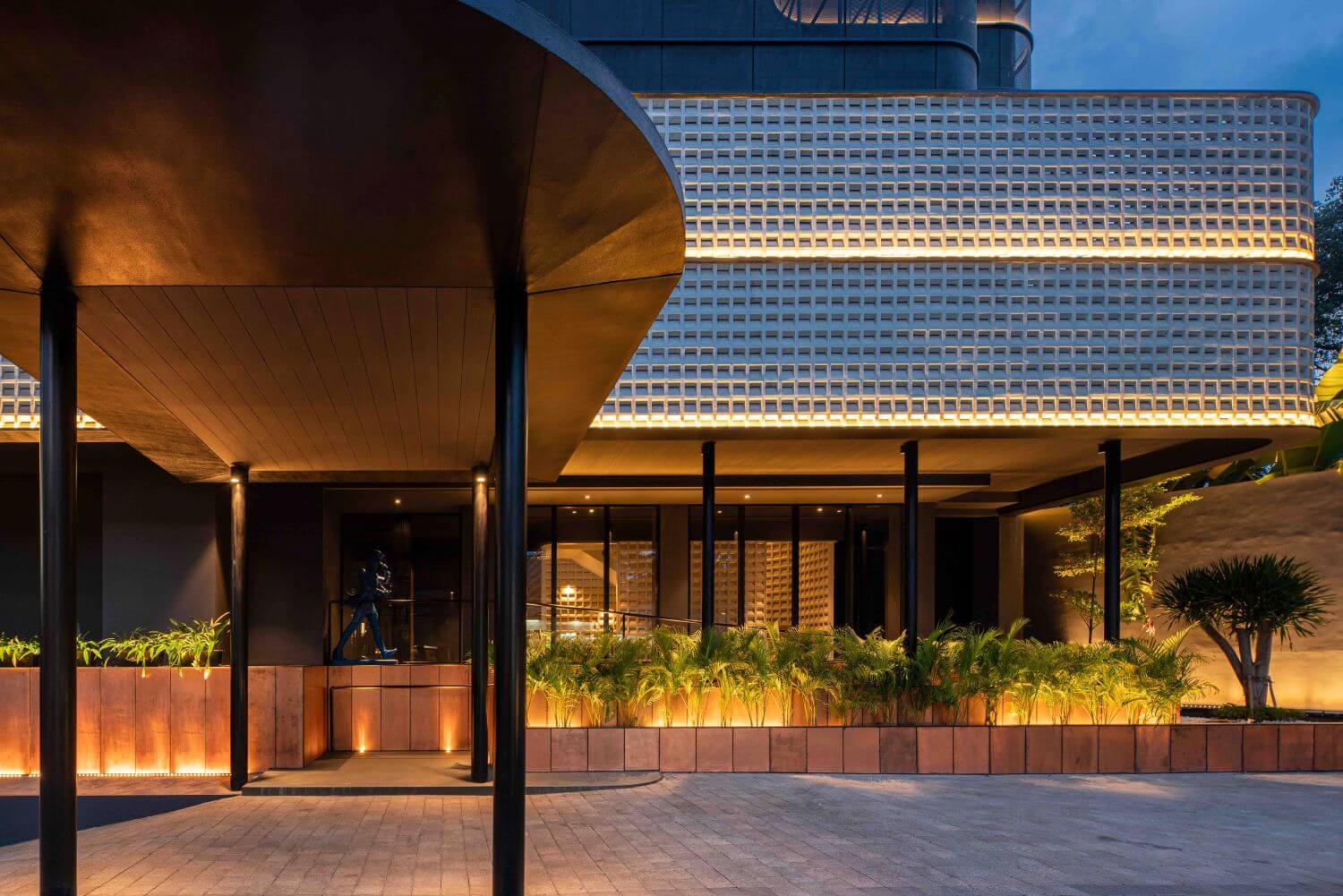 ---