Alfille Arquitectos: The design of this vegan restaurant and supermarket aims to convey a fresh and modern aesthetic while adhering to principles of sustainability and environmental responsibility. The spaces have been conceived to reflect the brand's philosophy and reference the ever-changing world we live in. The health of the planet, people, and animals has been prioritized in every detail.
To achieve a truly sustainable approach, carefully selected local and artisanal materials have been incorporated into the design of this space. These materials not only reduce the carbon footprint associated with transportation but also promote the local economy and highlight the unique beauty of the region. Additionally, materials that repurpose waste from other products have been used, giving them new life and reducing environmental impact.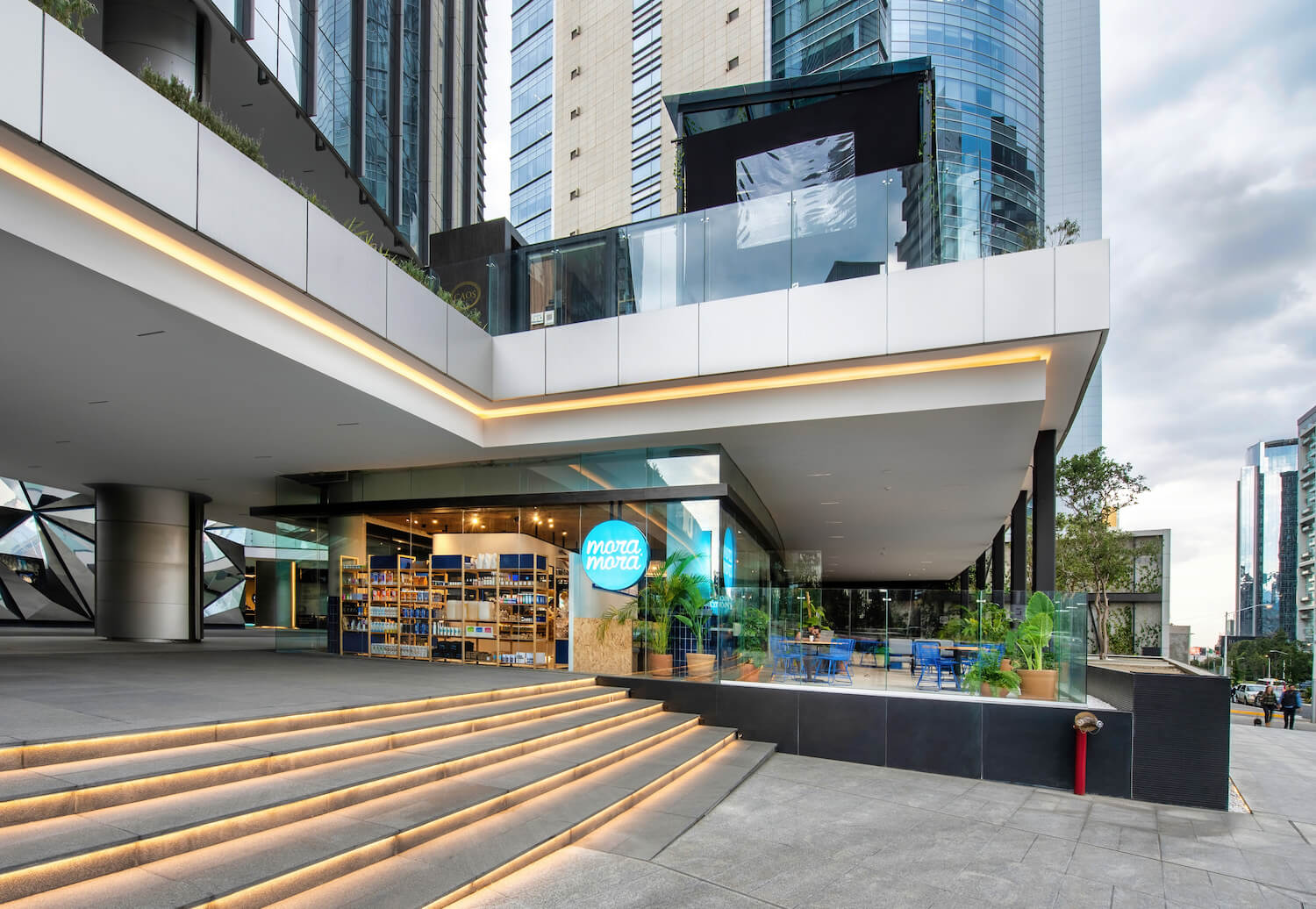 The central bar takes a prominent place in this vegan restaurant and supermarket, acting as the heart of the space. Here, customers can engage in various activities, from purchasing products to enjoying a bakery, coffee, and fresh fruits and vegetables. This central bar merges the concepts of a restaurant and a supermarket, offering a comprehensive experience and allowing customers to meet all their food and health needs in one place.
The intention behind this design is to create a complete and holistic experience for customers. By merging the restaurant and supermarket into a single space, the aim is to provide a go-to destination for all health-related needs. Customers can explore a wide range of vegan products, from fresh foods to pantry items, while enjoying the convenience of a restaurant where they can savor delicious and nutritious dishes.
This architectural space becomes a tangible reflection of a more sustainable way of life, where the well-being of the planet, people, and animals harmoniously coexist.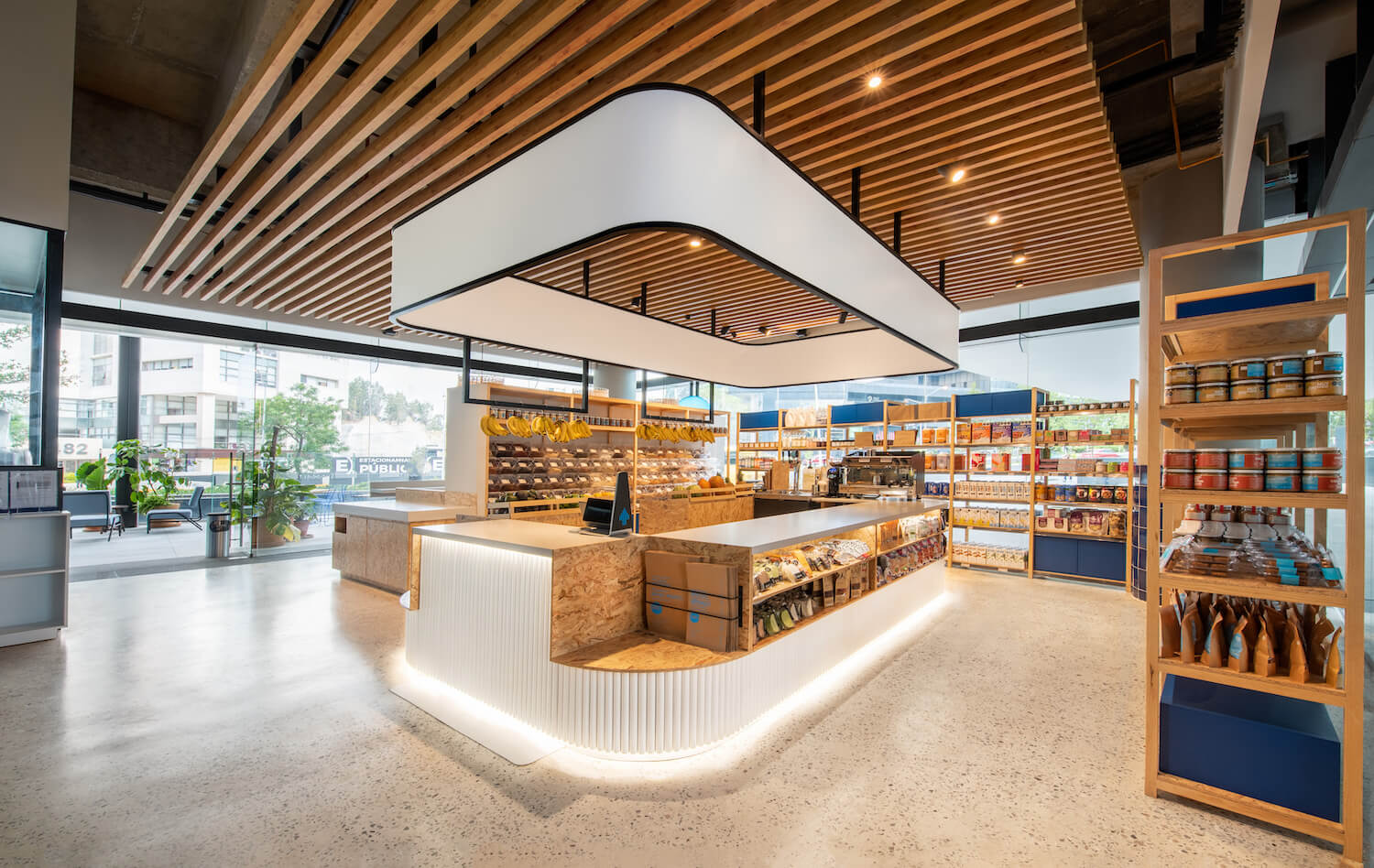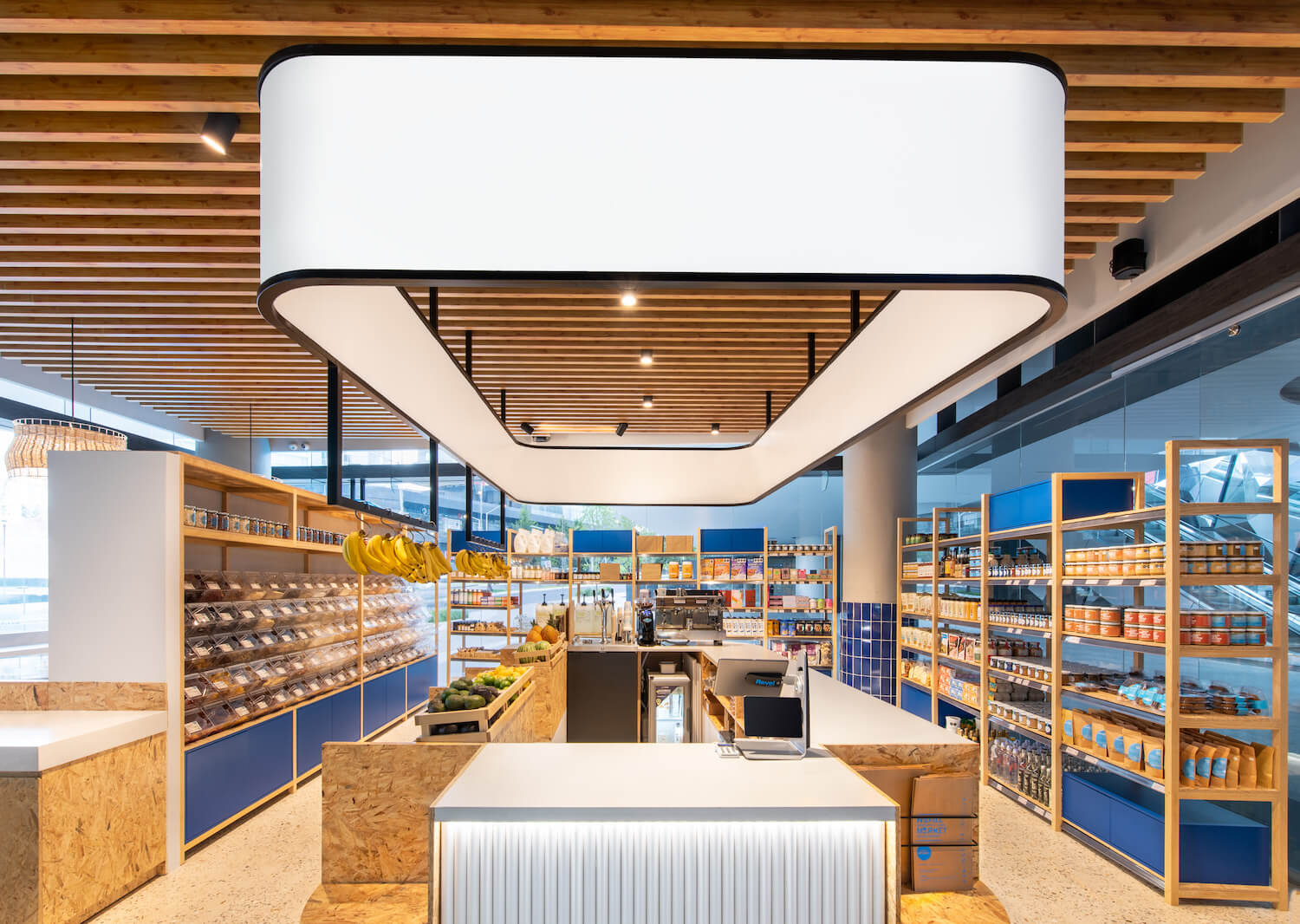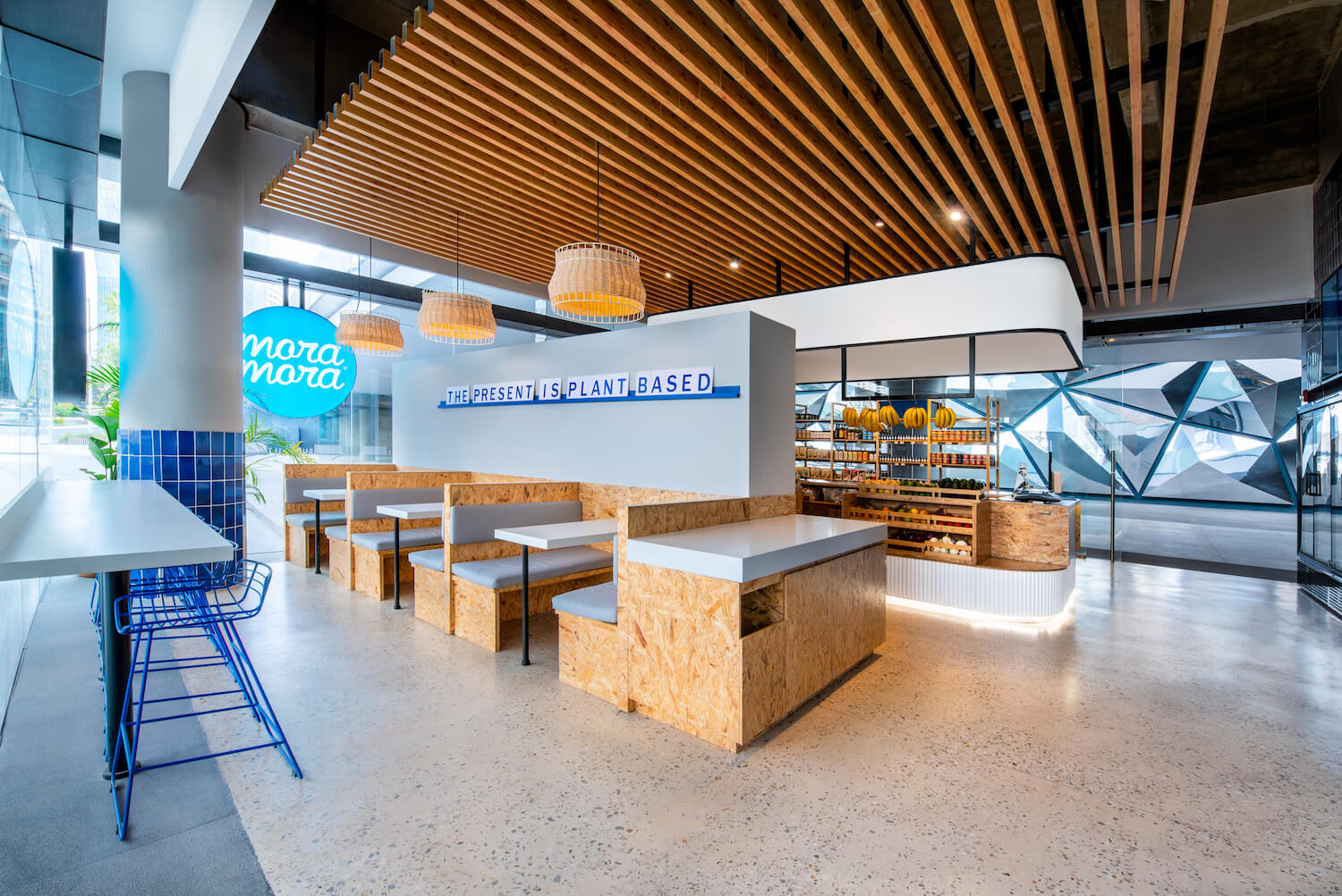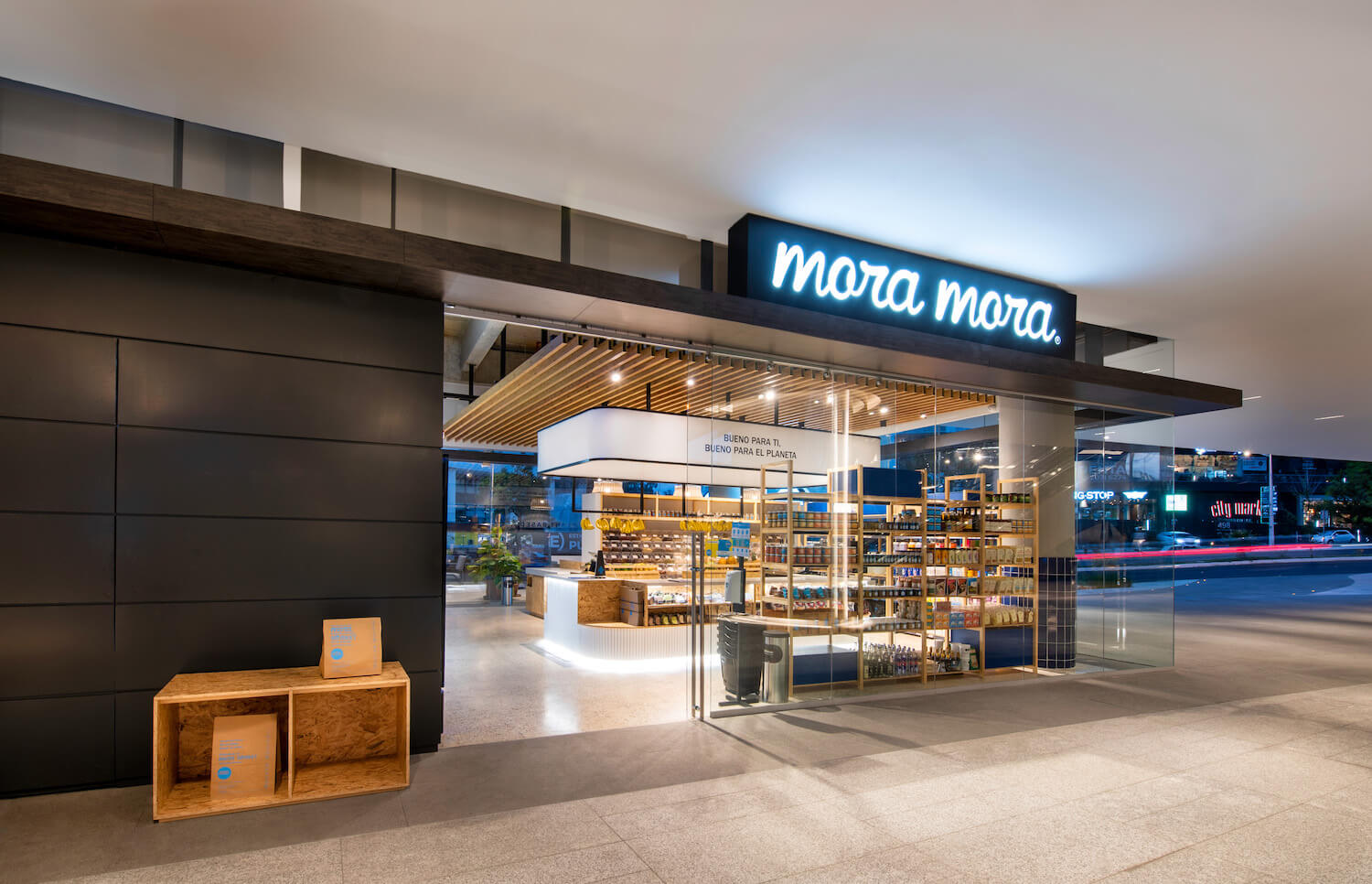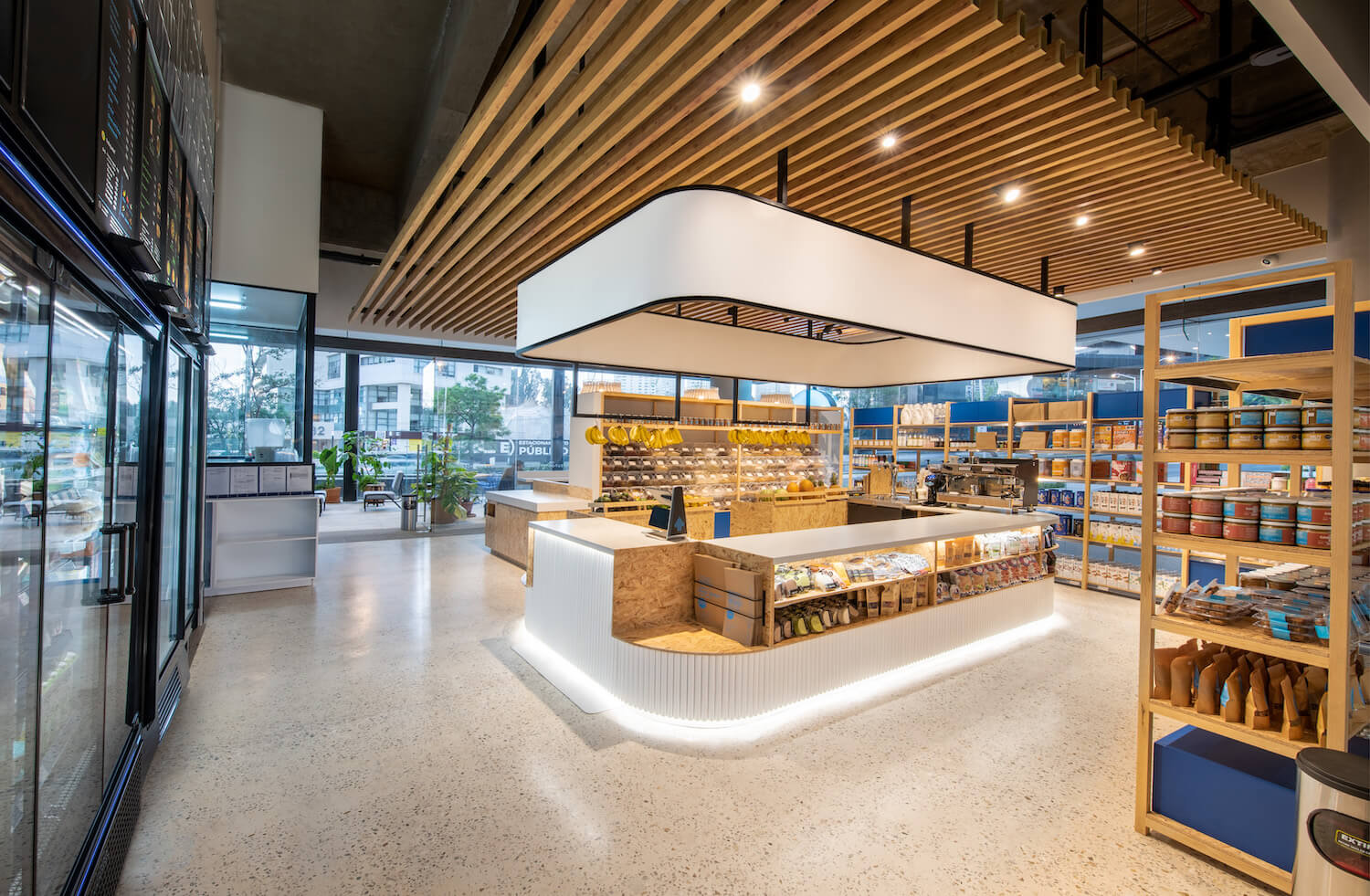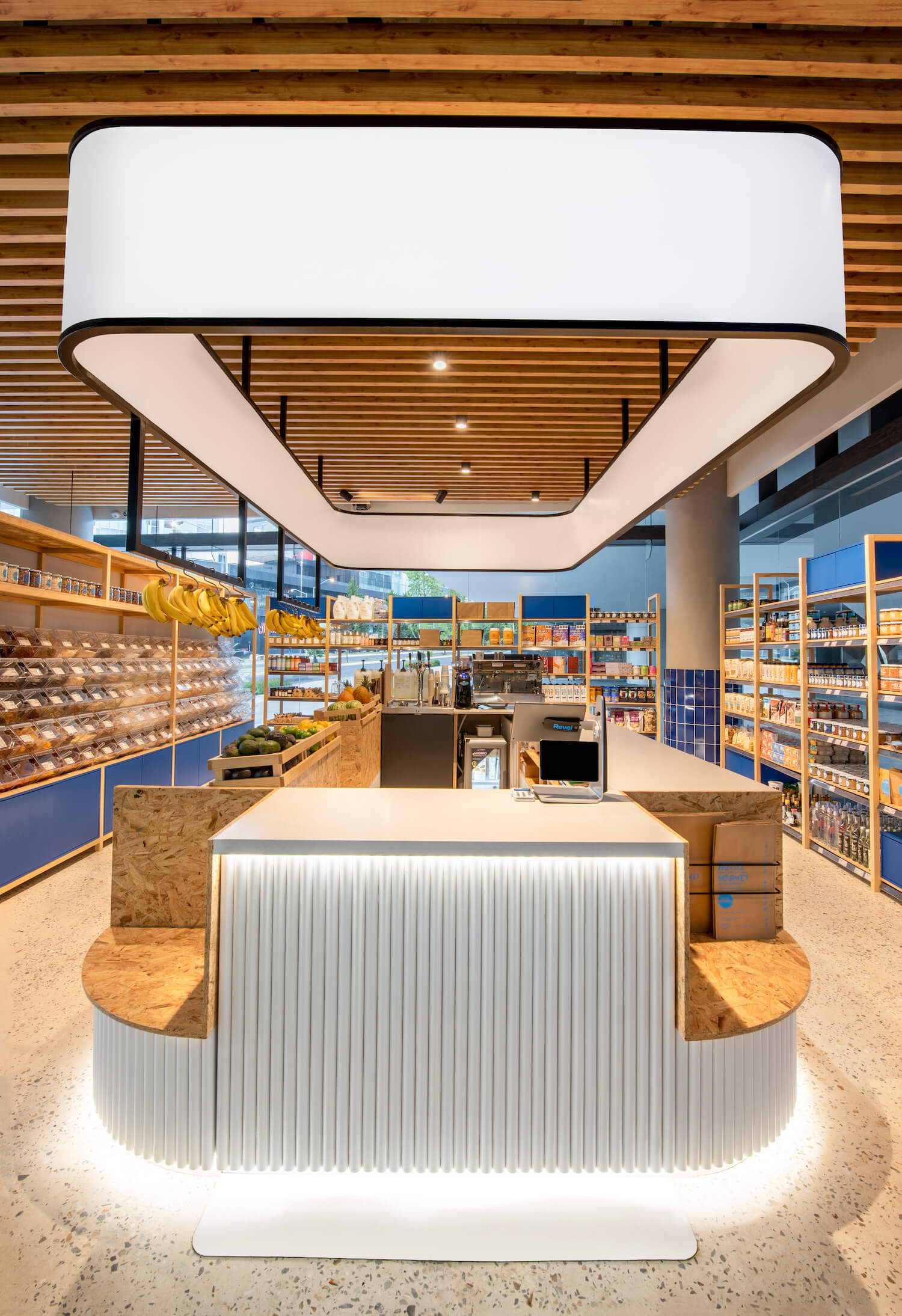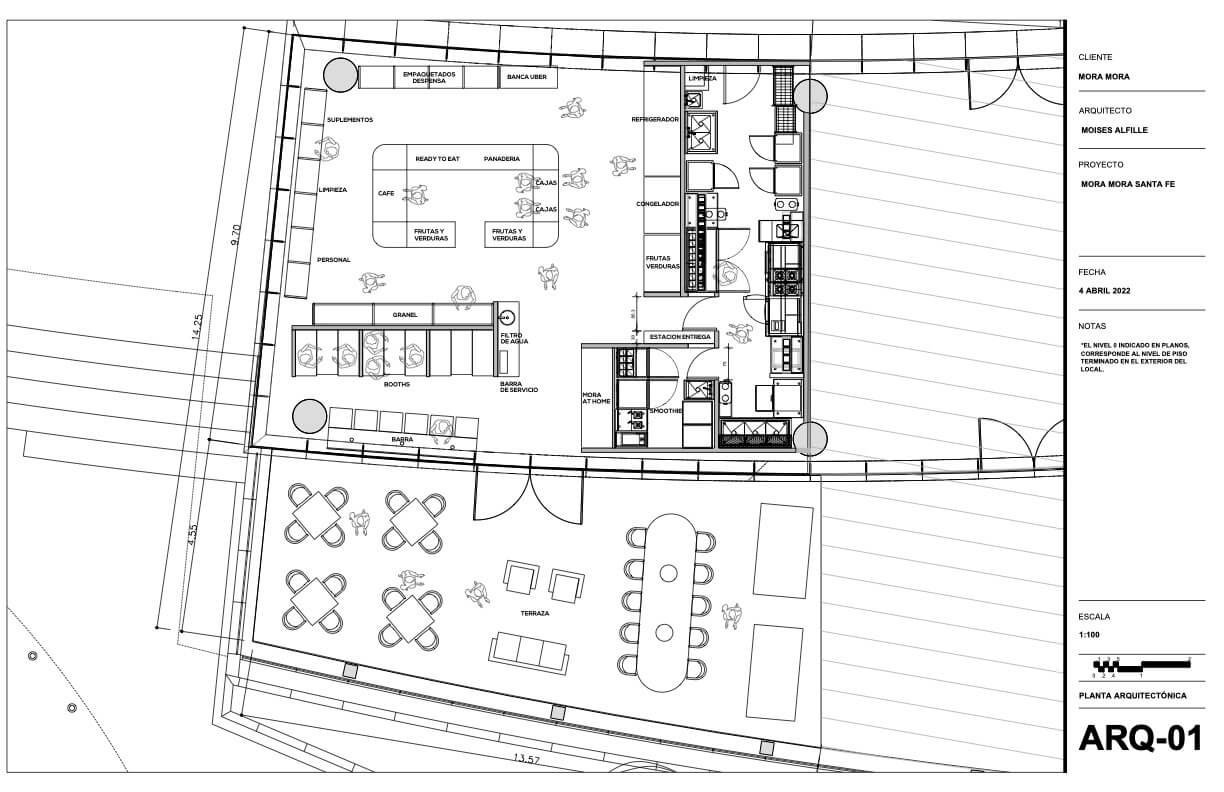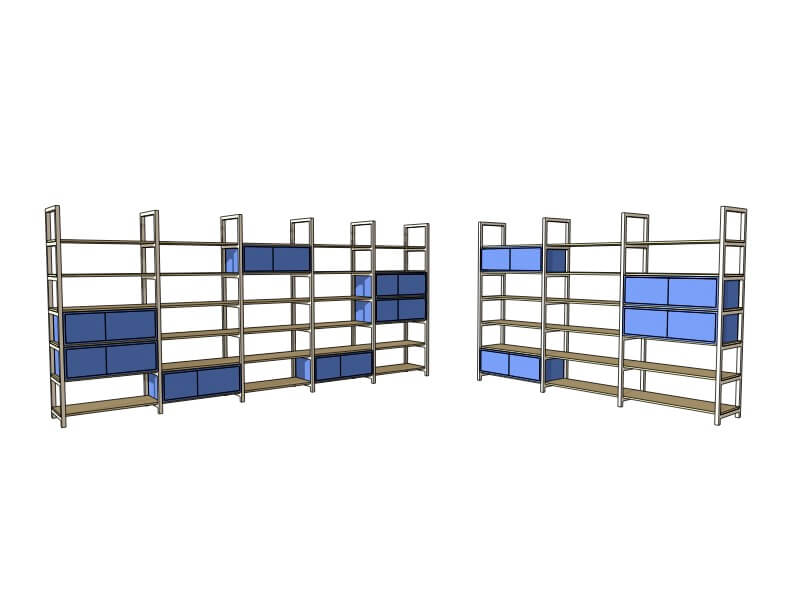 ---