Nouran Khaled Ahmed: When history takes shape, and the action unfolds in a unique and exclusive atmosphere. Combining all the passion, fighting and braveness of Port-Said-ians that is digging into history through people and architecture, Port-Said deserves to restore back its greatness again. As a cosmopolitan city full of potentials and possibilities that made it an attraction spot for all types of people, one of the main landmarks that witnesses its greatness was Casino Palace Hotel, on the entrance of Suez Canal beside De Lesseps statue. It was famous worldwide and held events and important guests like Eugenie princess. Unfortunately, it was destroyed due to several wars and replaced with History Garden now.
From here came the idea of "Palace 21st" -Which represents the 21st century- aims for bringing the old to the new, as it insists on the innovative meanings that was there since Casino Palace hotel, Eastern Exchange hotel, free zone area and industrial revolution that happened in Port-Said before there in Eiffel Tower.
Reshaping the existing entrance of Port-Said into a new vision will open a wide door for investors and not only reconnecting different nationalities together with Port-Said culture but also different categories of Egyptians and foreigners together (executives, labors, families, etc..) and re-energizing the cosmopolitan life.
"The original Port-Said where hospitality meets trading and daily life needs, a story is needed to be lived."
The Project is a mix between hospitality, trading and recreational facilities that should rejuvenate Port-Said through reconnecting the city with the world and the modern life under the umbrella of reviving its original heritage to boost the economy as the main target by providing a solid base as the 21st century reviving hotel that will be a support for "Egypt Bringing Light to Asia" again.
From a luxurious experience to an informal and affordable day out, the form itself that begins with the public podium as the base connected with Suez Canal promenade and fully accessible to the public, emphasizing the strong historical memory of De Lesseps for whole Port-Said.
Upper levels, hotel configurations start from two stars hotel near to the community area make it more accessible, and as we go higher in levels and near to the Canal, the category of hotels gets higher too. Yacht hotel and services is facing the yachts area, and finally the complex ends with seven stars hotel, its sky lounge, a gym facing the canal view and a helipad on the top. Each hotel has its own rooftop that contains pools and recreational area, and also its own character, for example the hanging gardens in five stars hotel and the inner courts with pools in seven stars hotel suites. All of these elements together are connected to main cores as an obvious structure supporting the truss system giving you feeling that it doesn't matter who you are or where you are from we all have the same roots, and also shaping the horizontal feeling that was in Casino Palace, using white materials as a white paper accepting different nations, ideas changes and capable to change according to the surrounding atmosphere.
Reaching the main concept:
"The project should re-introduce Port Said as the capital of cross cultures woven together into a cosmopolitan, active and interactive society."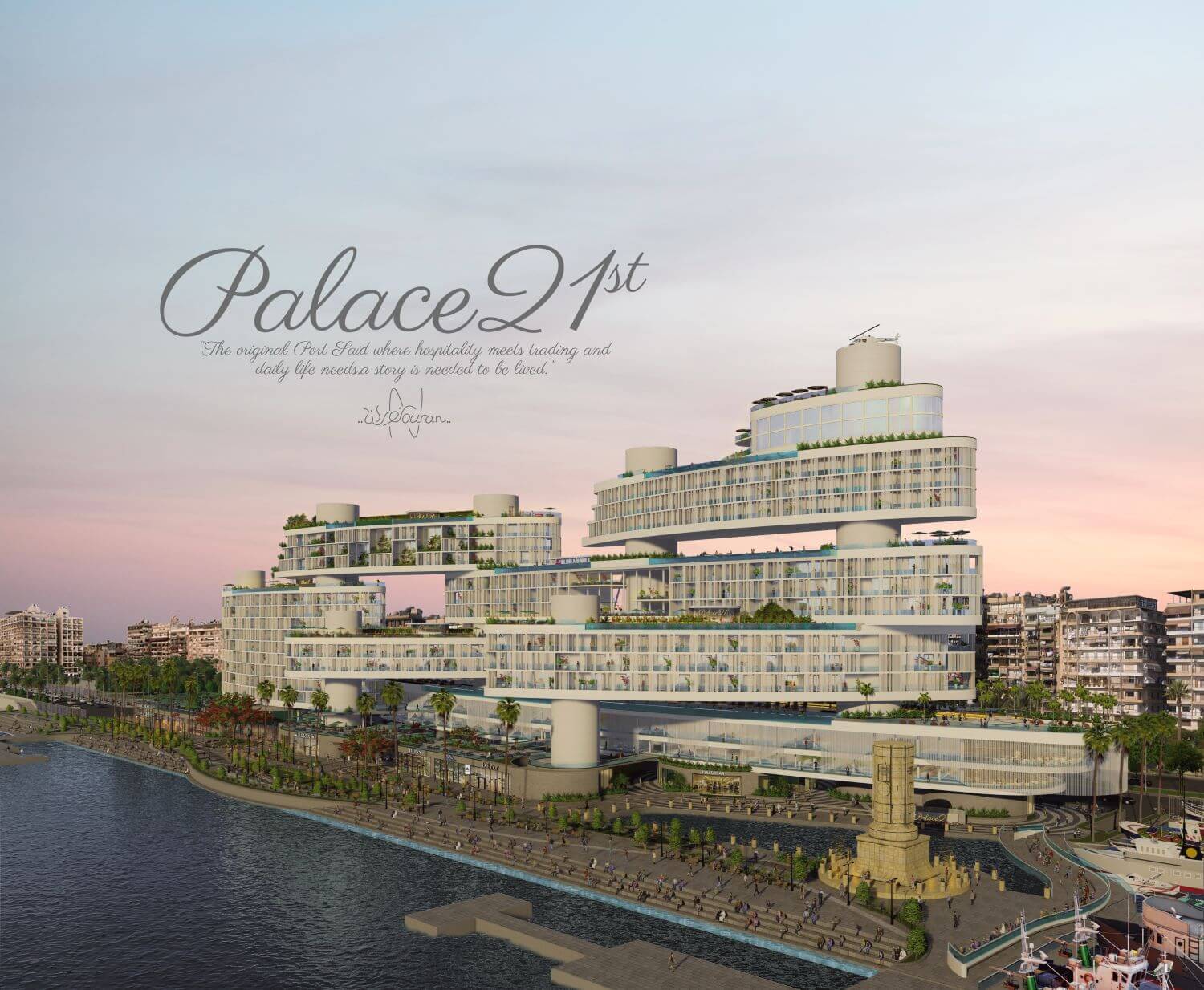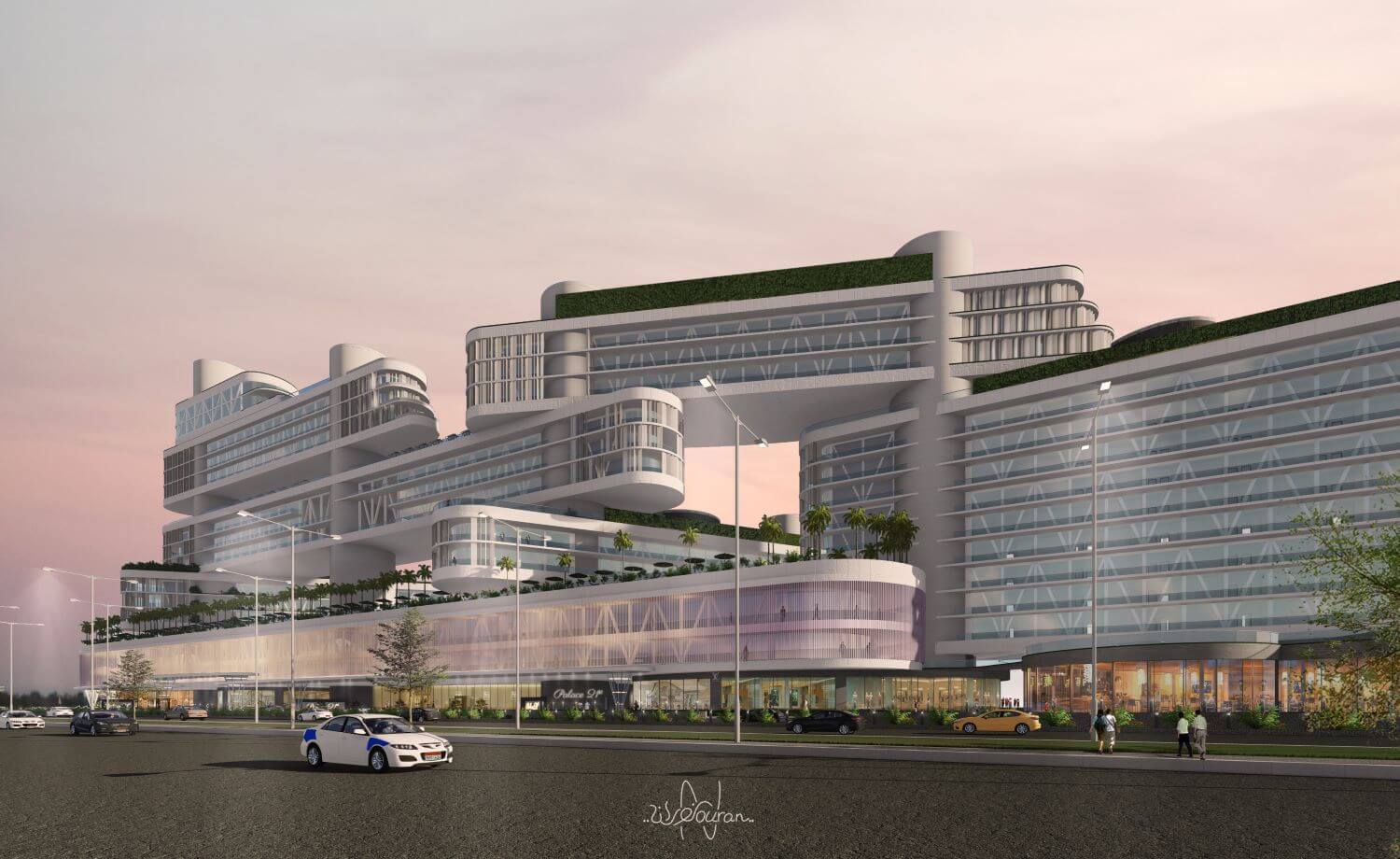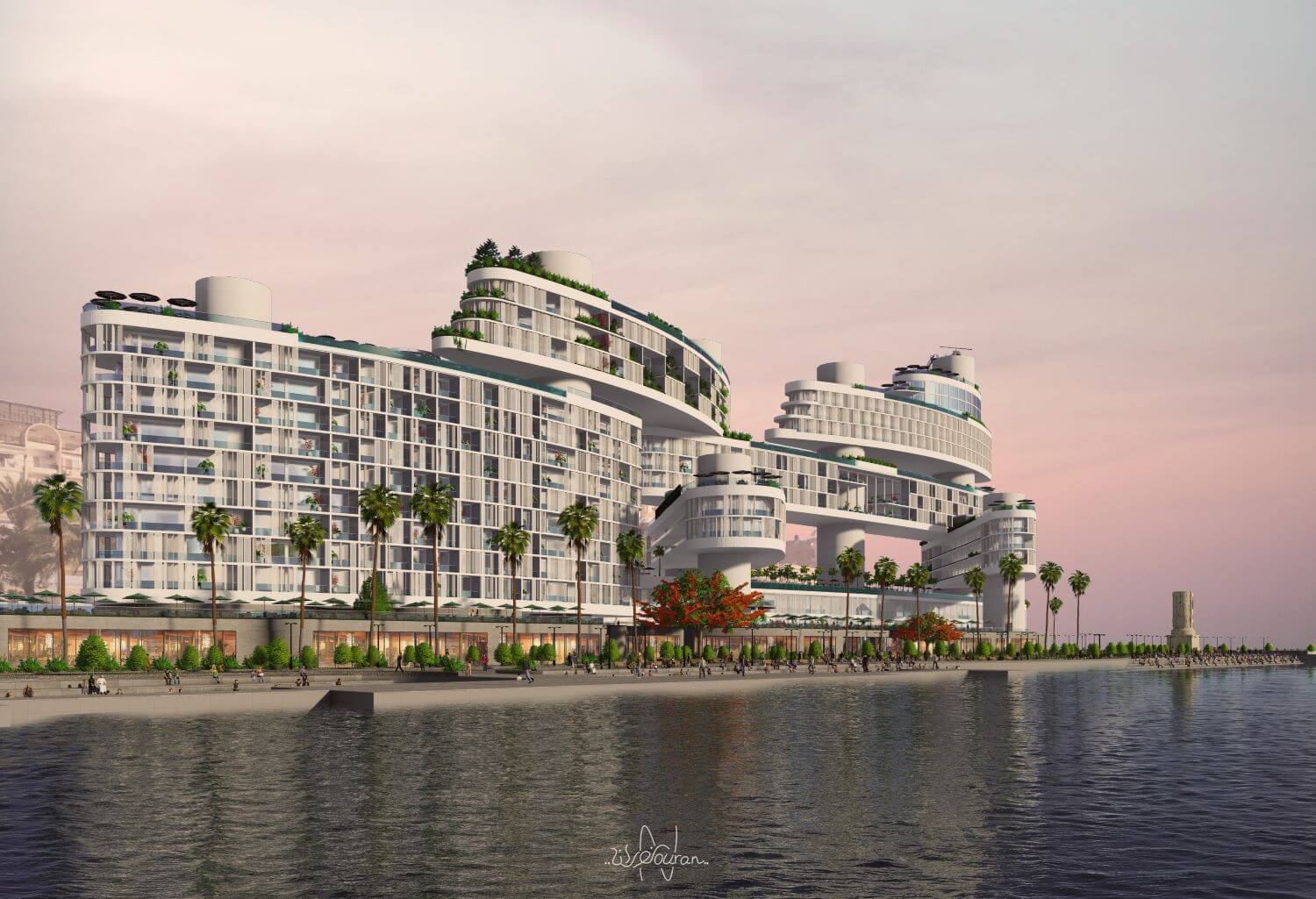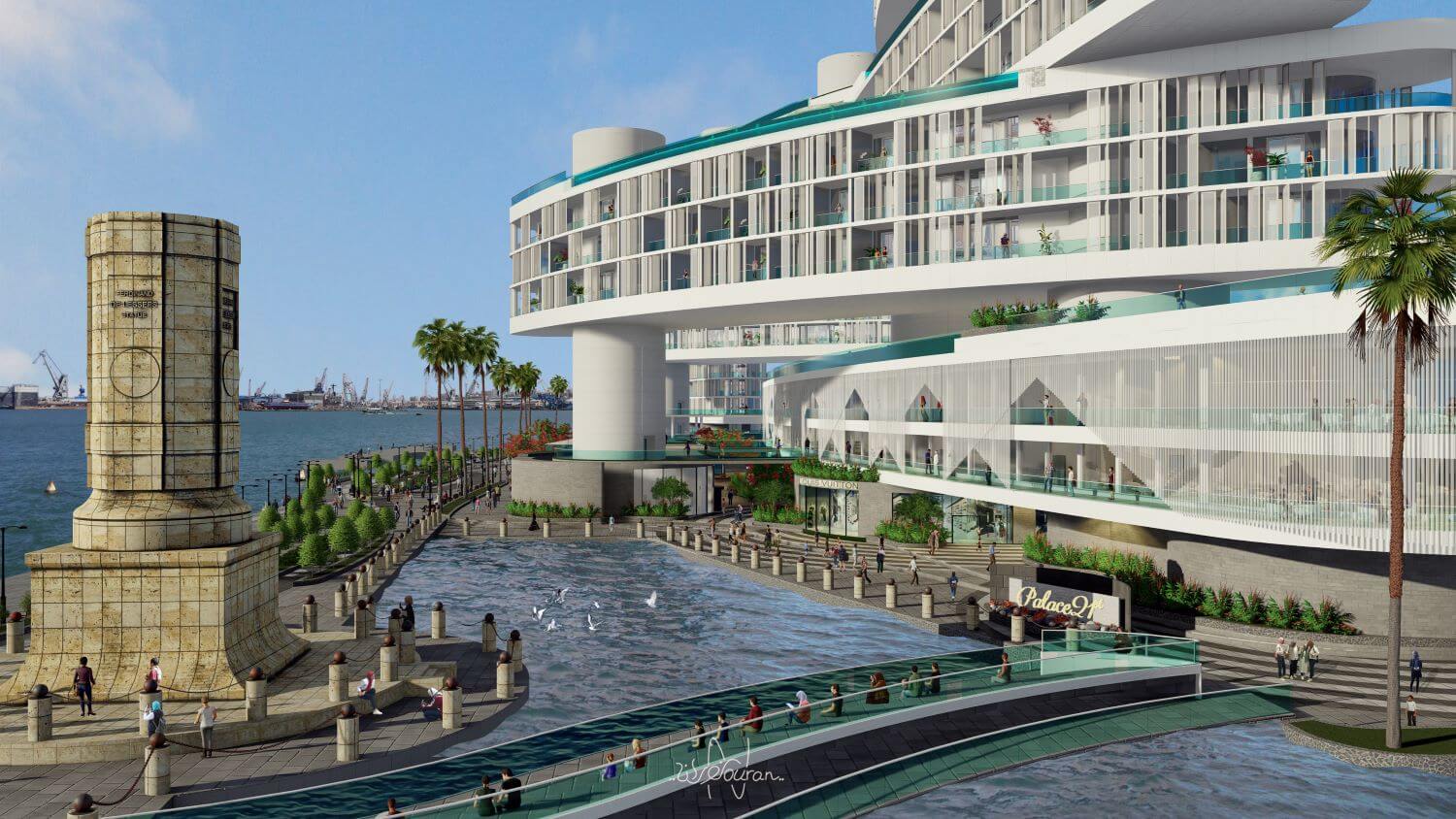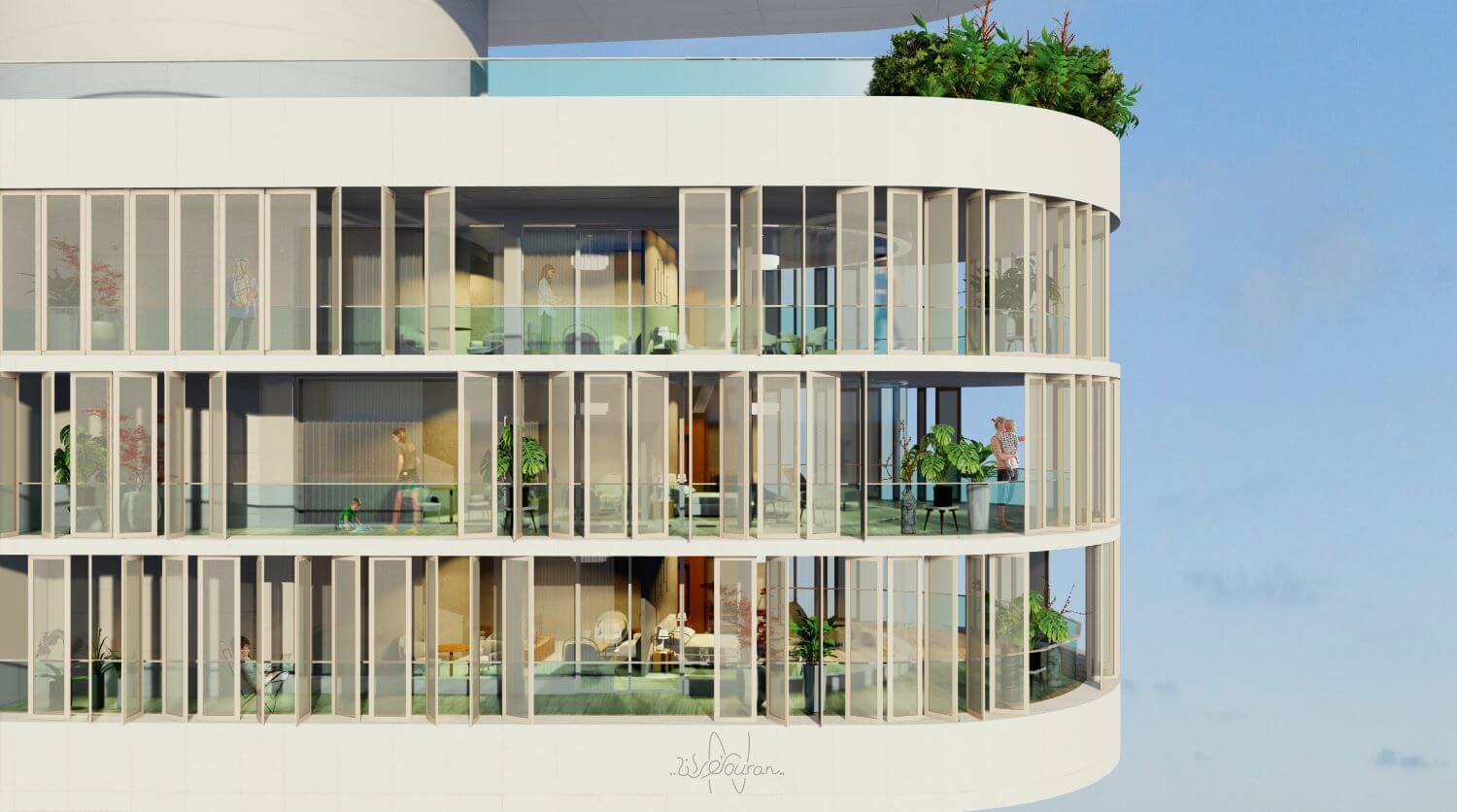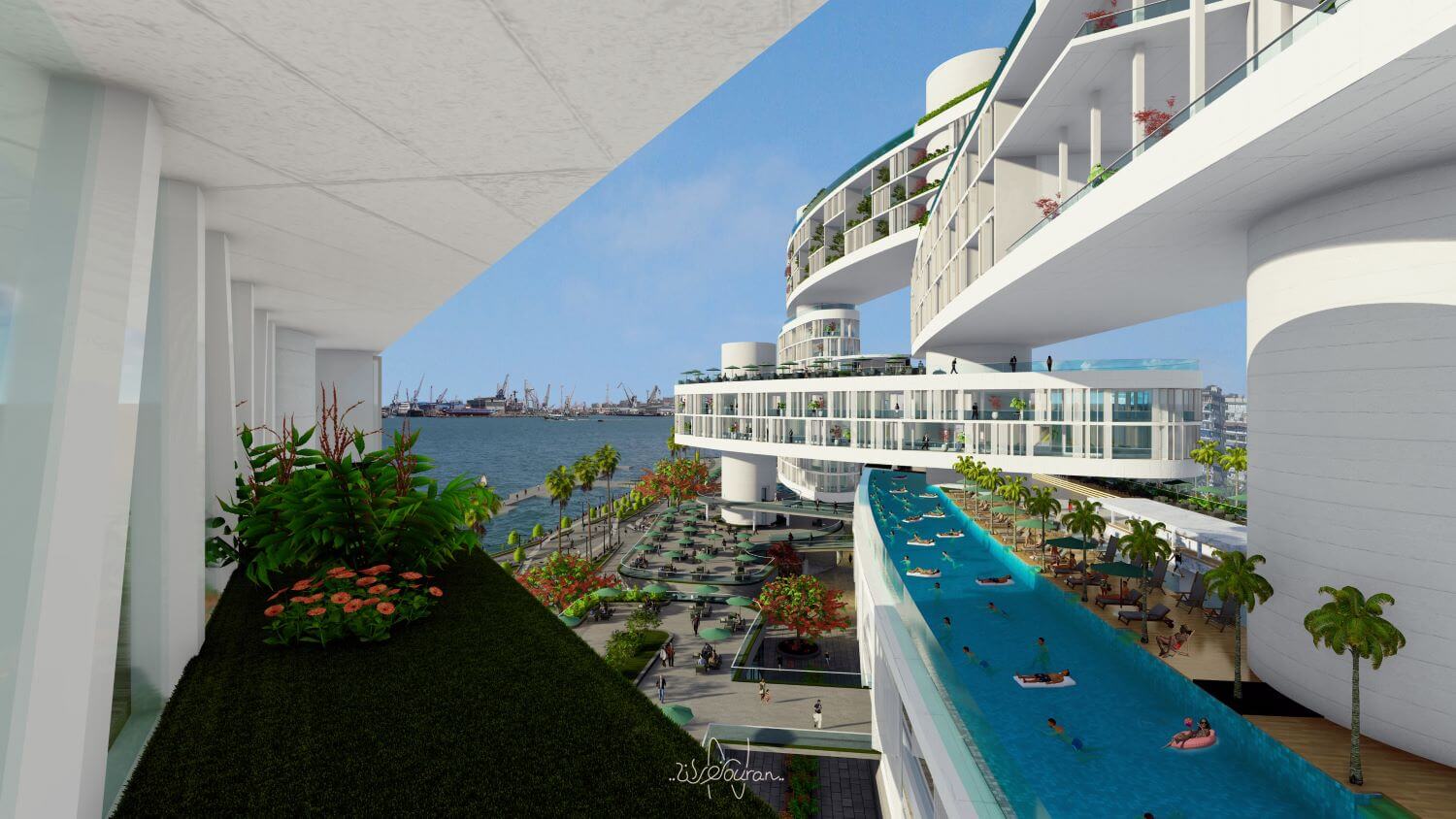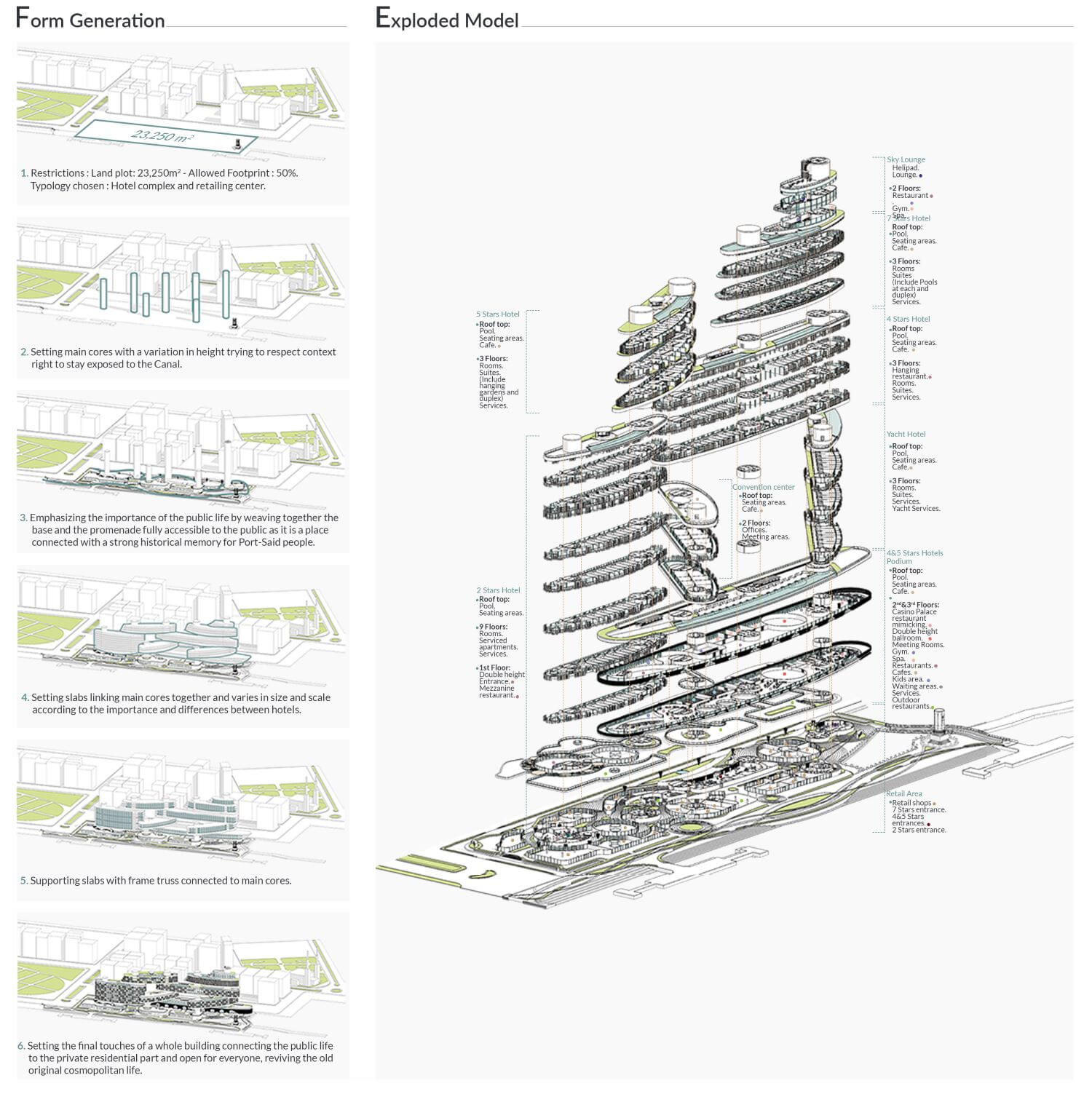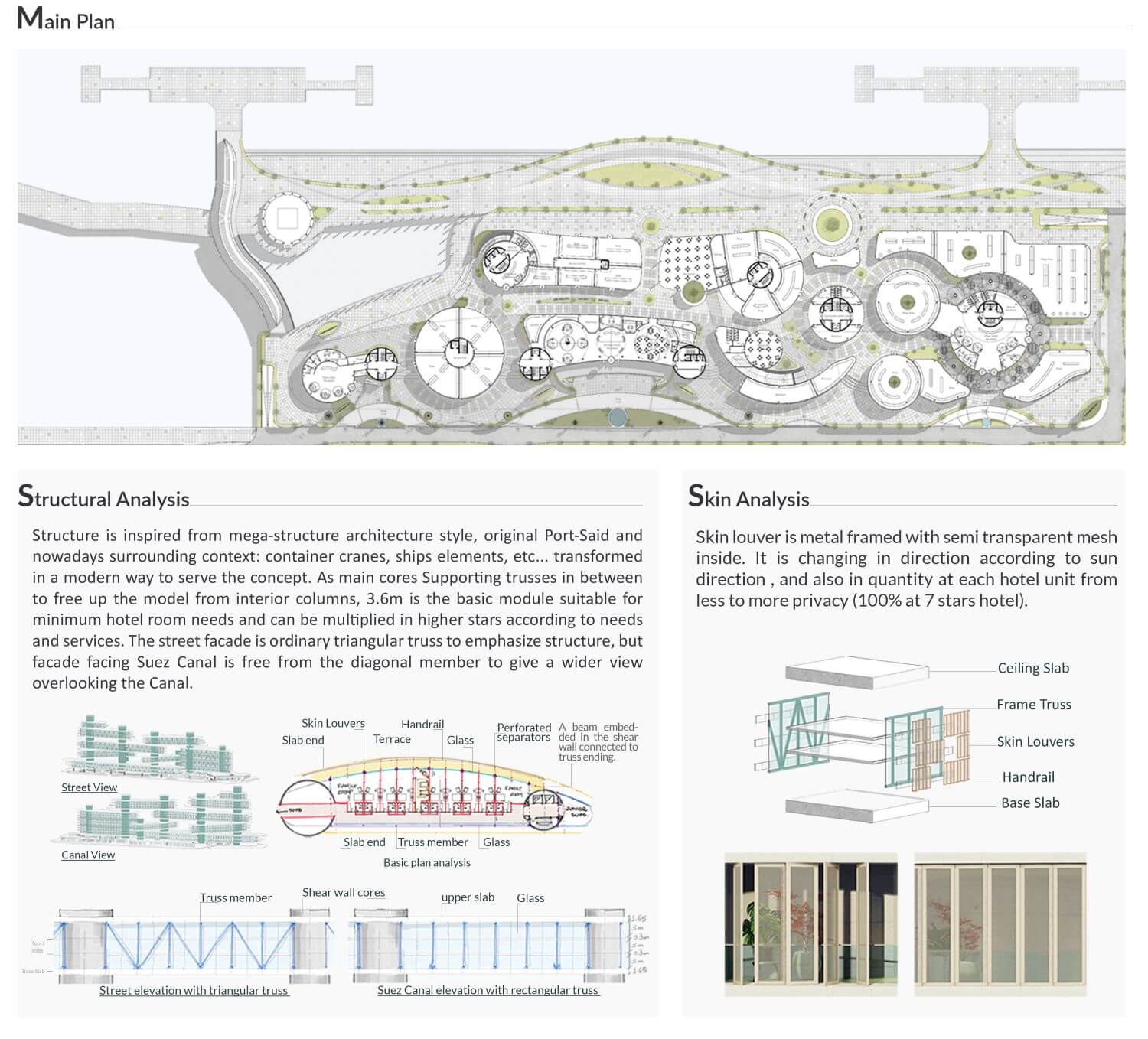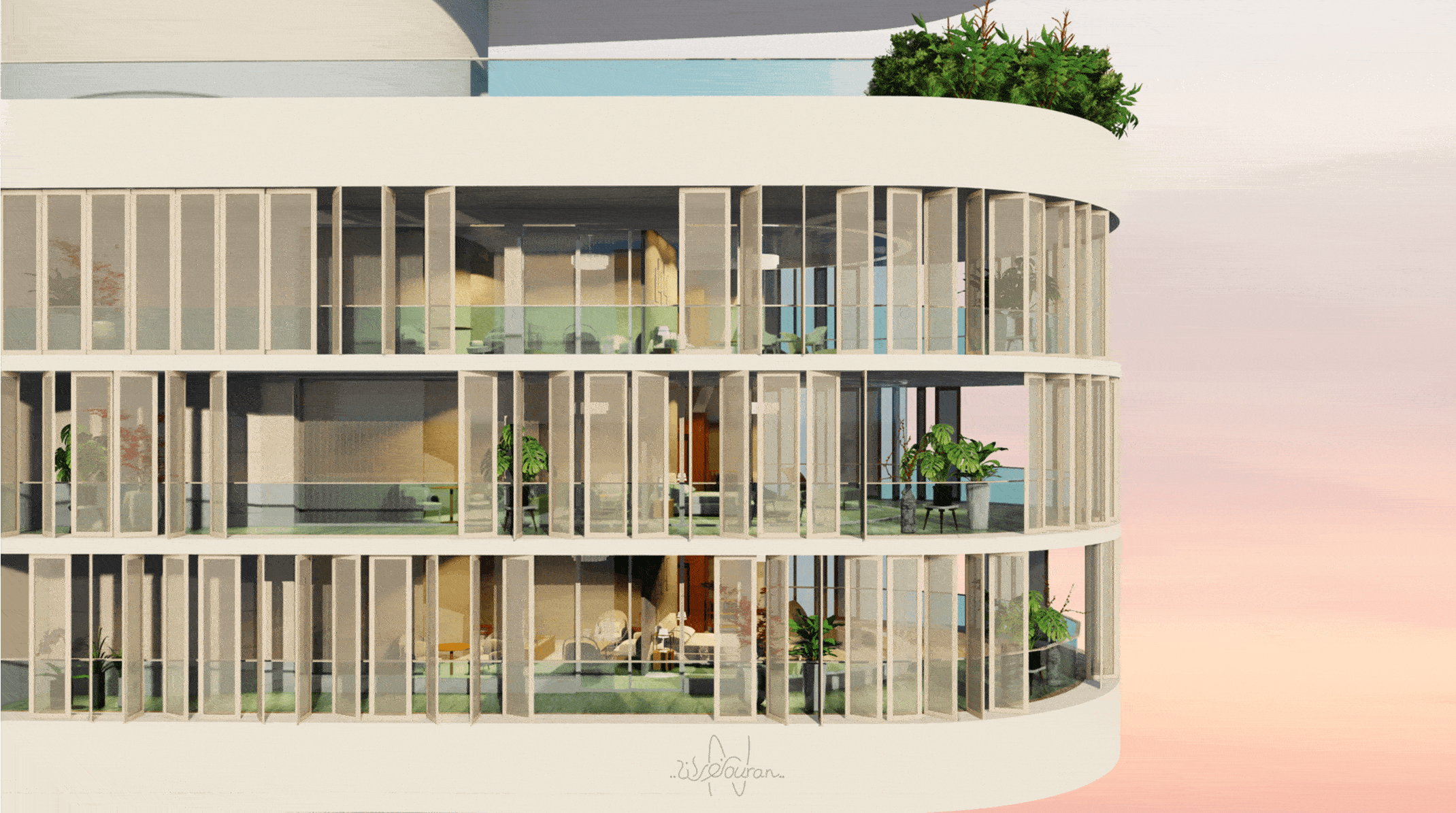 ---