ORCA Design: The Agnes Residence is a spectacular 21500 square foot home located in the middle of Accra, Ghana, central Africa.
This home, consider in the studio as ́The One ́, shows a luxurious housing project that reflects and resembles the users' lifestyle, bringing a paradisiacal oasis into the chaotic concrete jungle. Focusing on improving the quality-of-life day by day, this home is ready to enhance family life, and become the perfect refuge.
The house seeks to integrate into the primary context, generating an urban proposal with a green area open to the main avenue. Even so, the architecture proposed on its front façade is introspective, letting the entire life of the project develop in its interior.
The functional "V" structure of the house has allowed us to create a central patio that opens towards the backyard view. The combination of green spaces together with elements such as the pool, reflecting water features, and outdoor fireplaces, allow us to create different scenarios and give amplitude to the sensations that the house generates for us.
The natural levels of the land are used to achieve the necessary levels for the operation of both the exterior and the interior.
This causes a hierarchy of spaces and is perfectly combined with the monumentality of the interior setting.
The entertainment wing is important, different elements help us to generate an entertainment room that ends with the Rolls Royce Wraith exposed inside its showroom, the black and shiny textures give us that man-cave look that is the perfect touch for this room in the house. Right next, we find the home theater that, with its moderate panels and play of light, idealize a high-tech space that contrasts with the other spaces in the home.
The master bedroom, a suite of more than 2960 sqft. It is the perfect space to relax after a long day. The direct connection from the underground garage with this bedroom via the elevator is done in a matter of a few steps.
The entire bedroom opens onto the main view of the central patio through a terrace that also connects with the walk-in closet and master bathroom.
In addition, the 4 additional bedrooms distributed two on the upper floor and two on the ground floor are designed for the comfort of the family. All have views towards the central oasis as well as natural lighting and cross ventilation.
Some miscellaneous of the house, such as the underground car showroom or the half basketball court on the terrace, make this house unique. Always considering the functionality is compatible with the lifestyle of the users, focused on comfort and quality of life.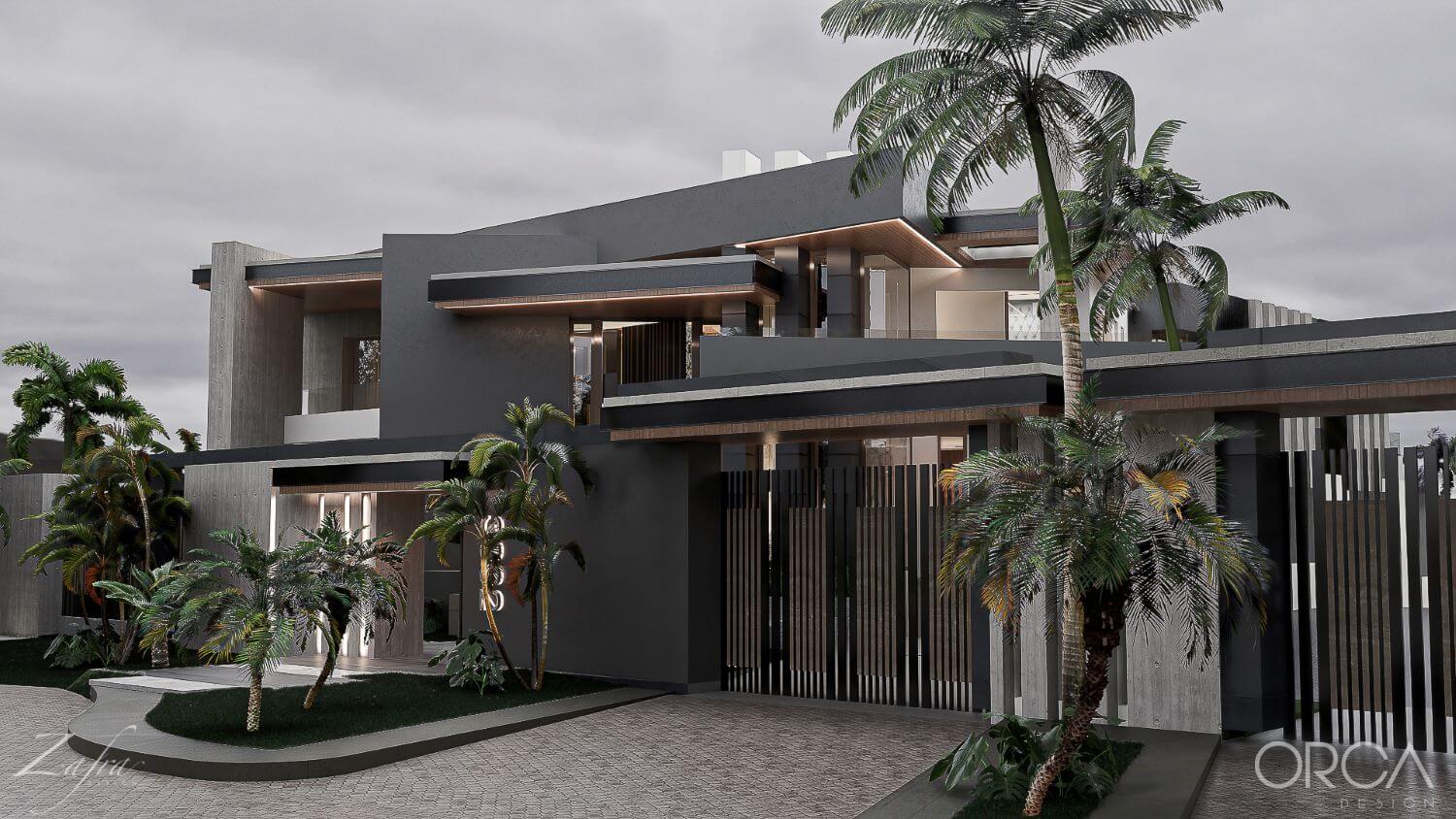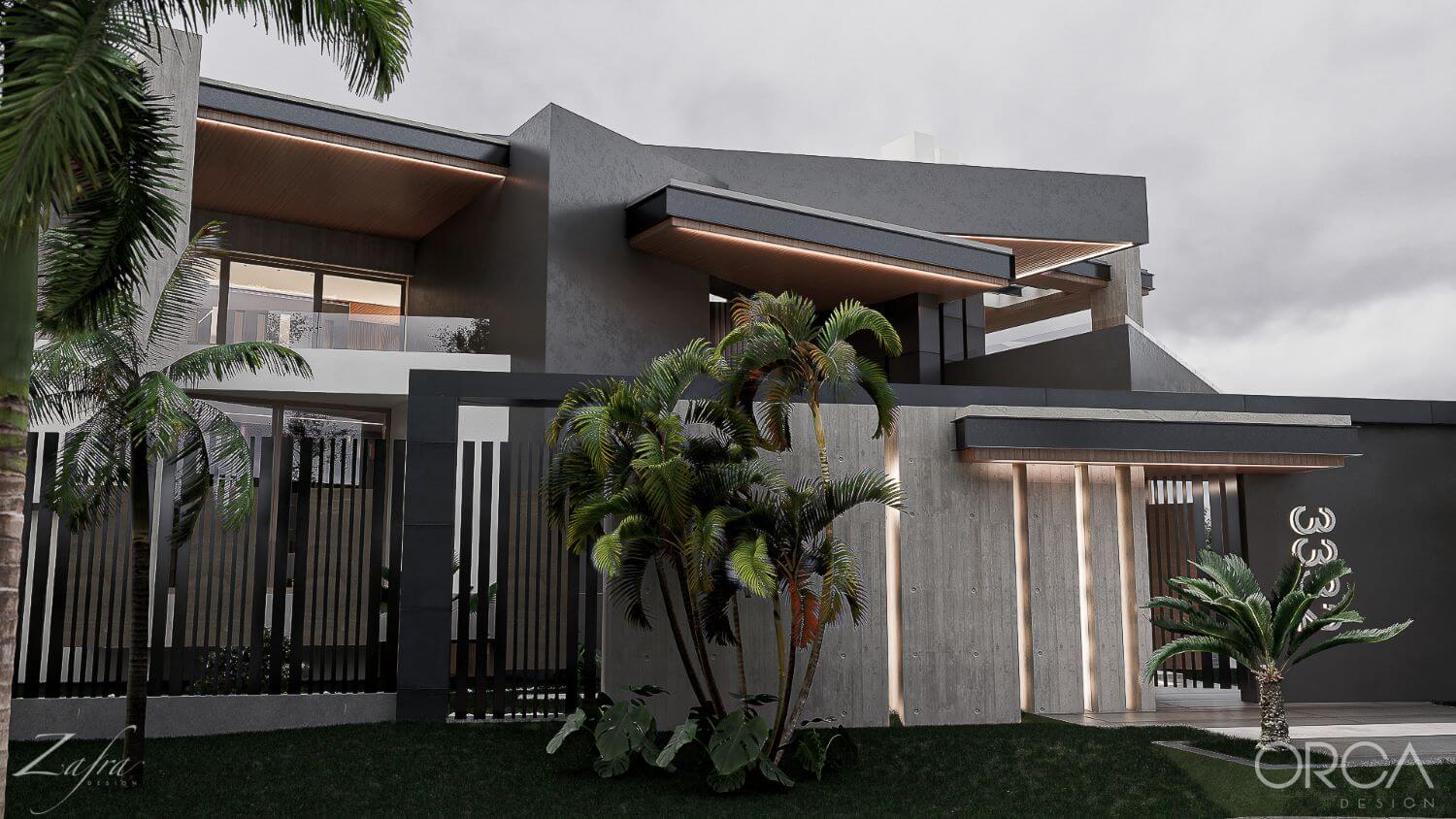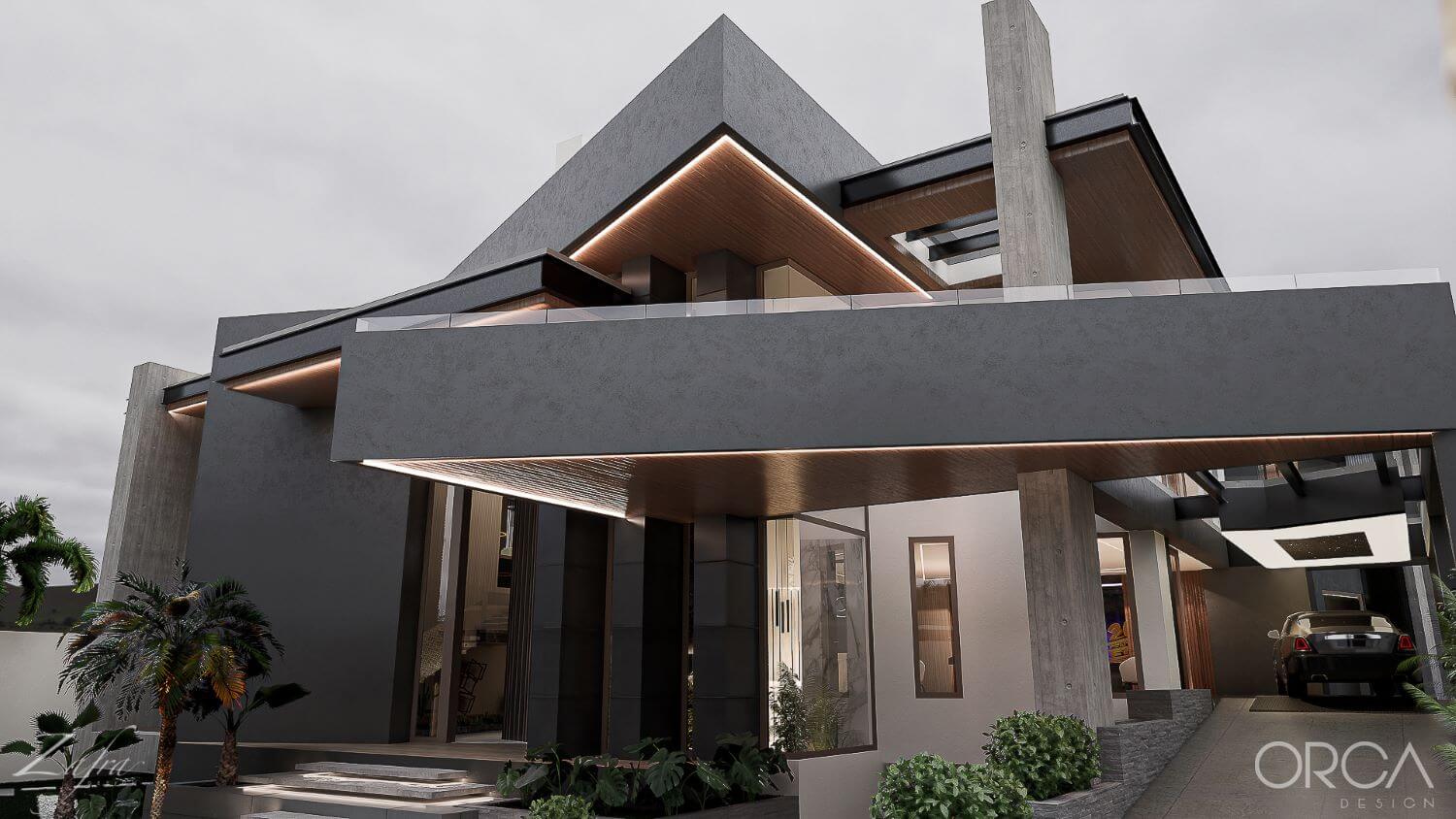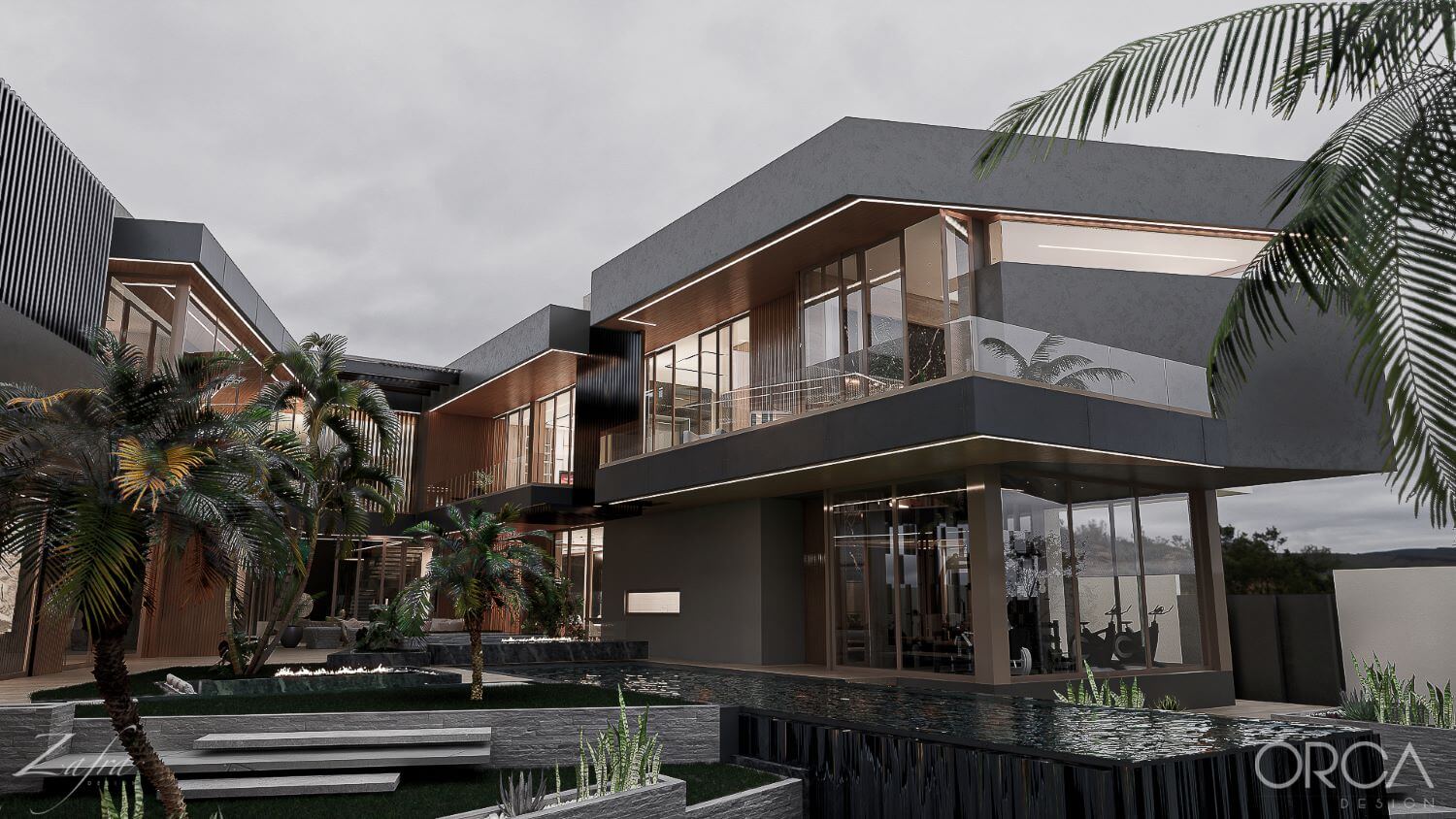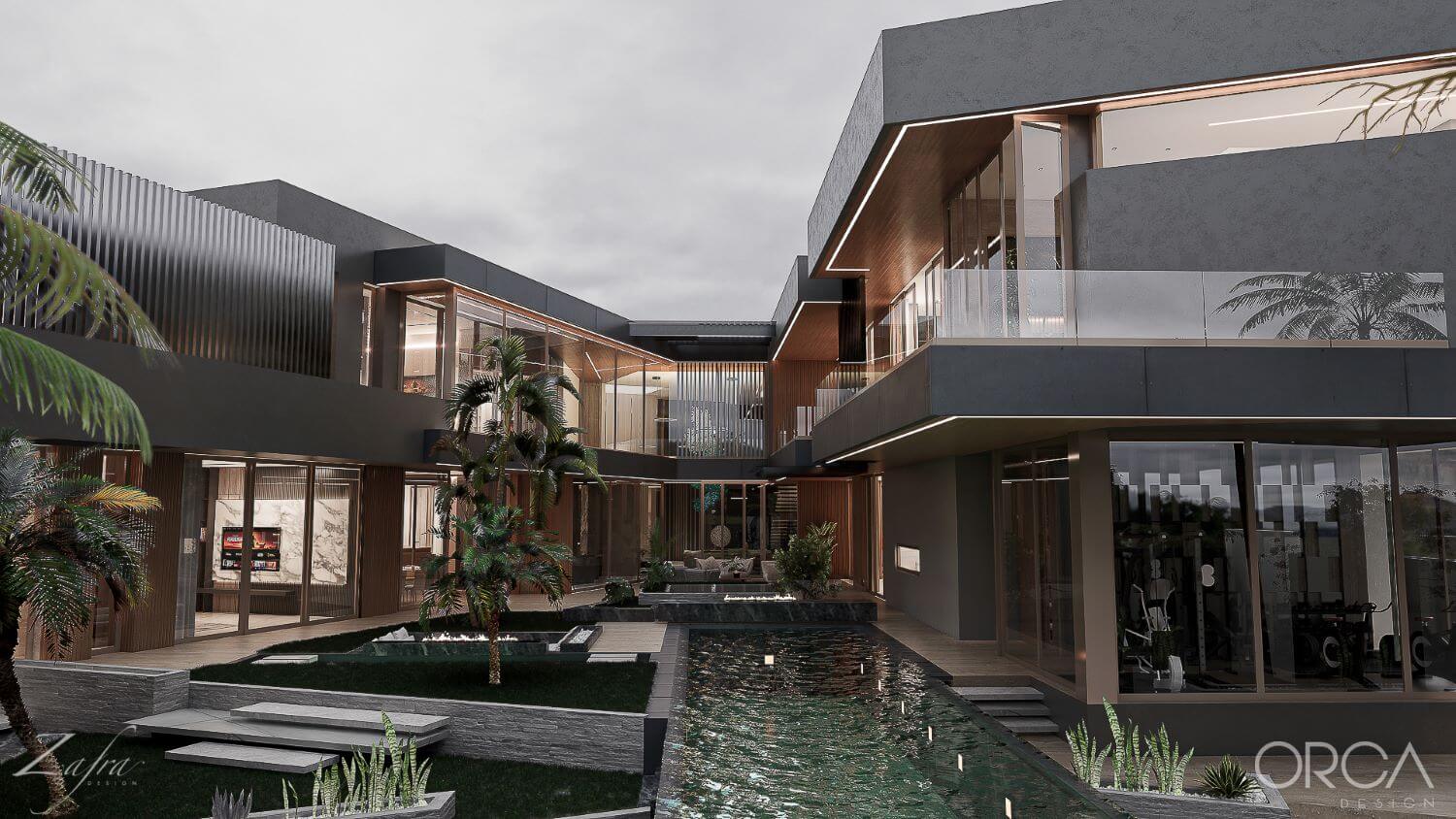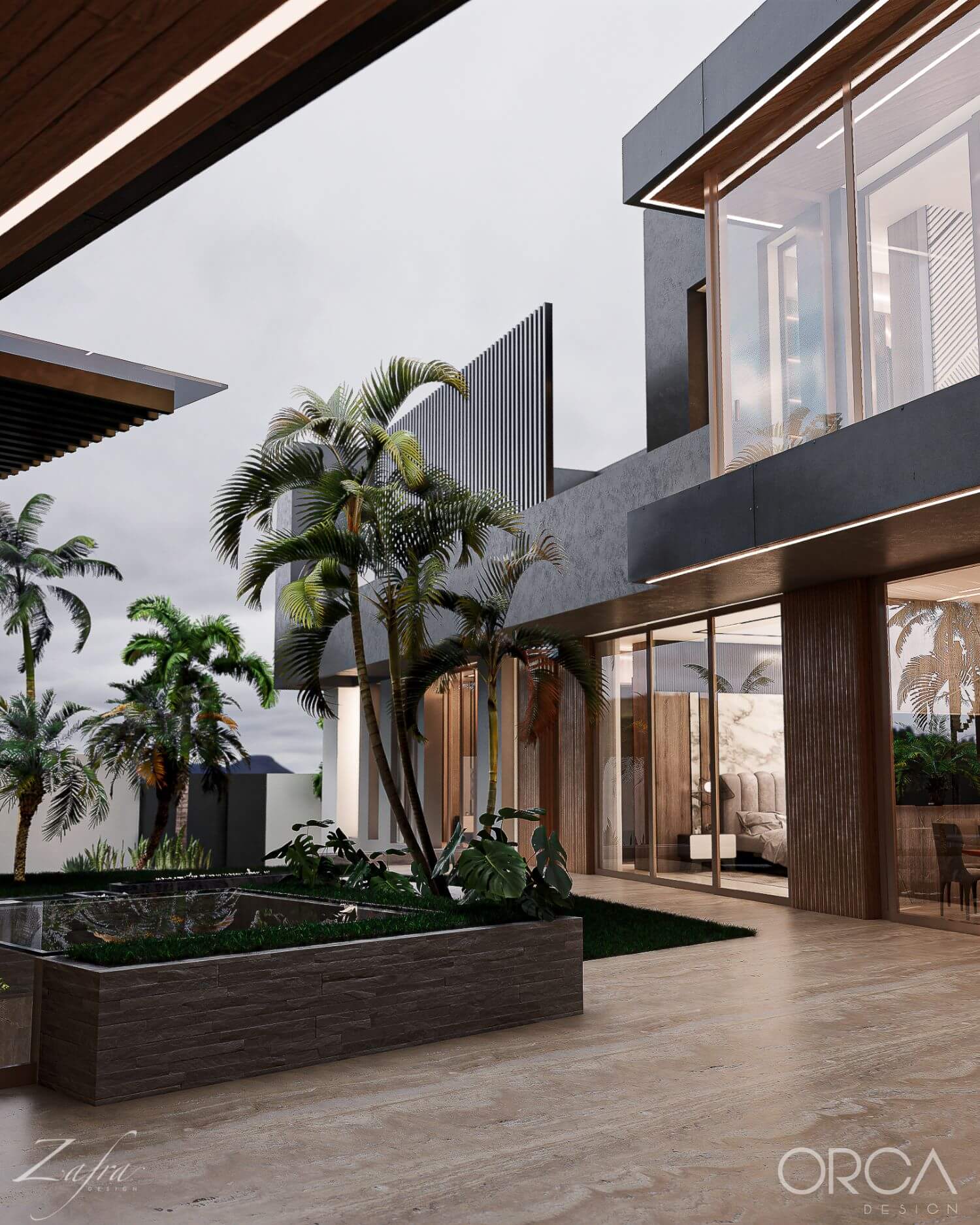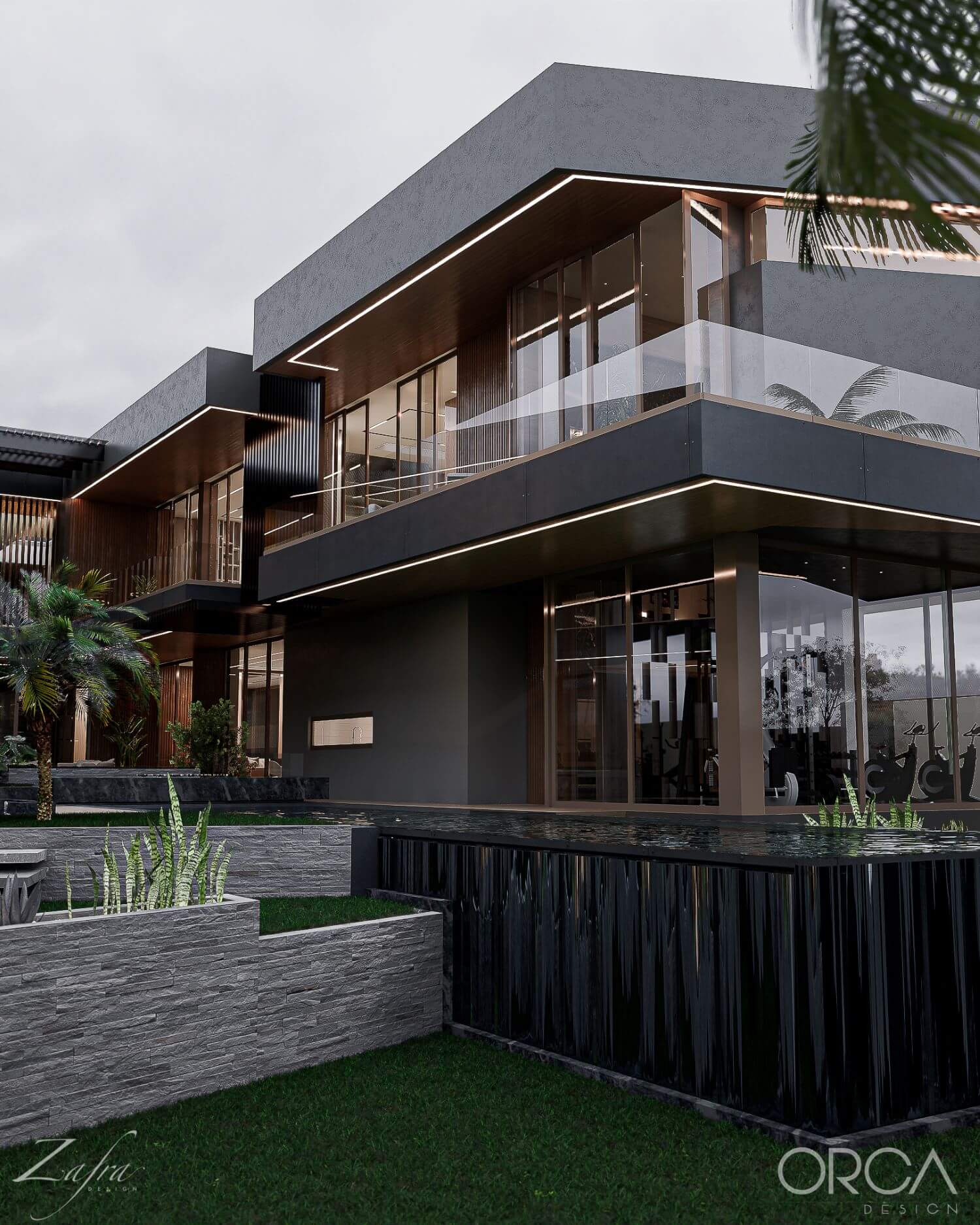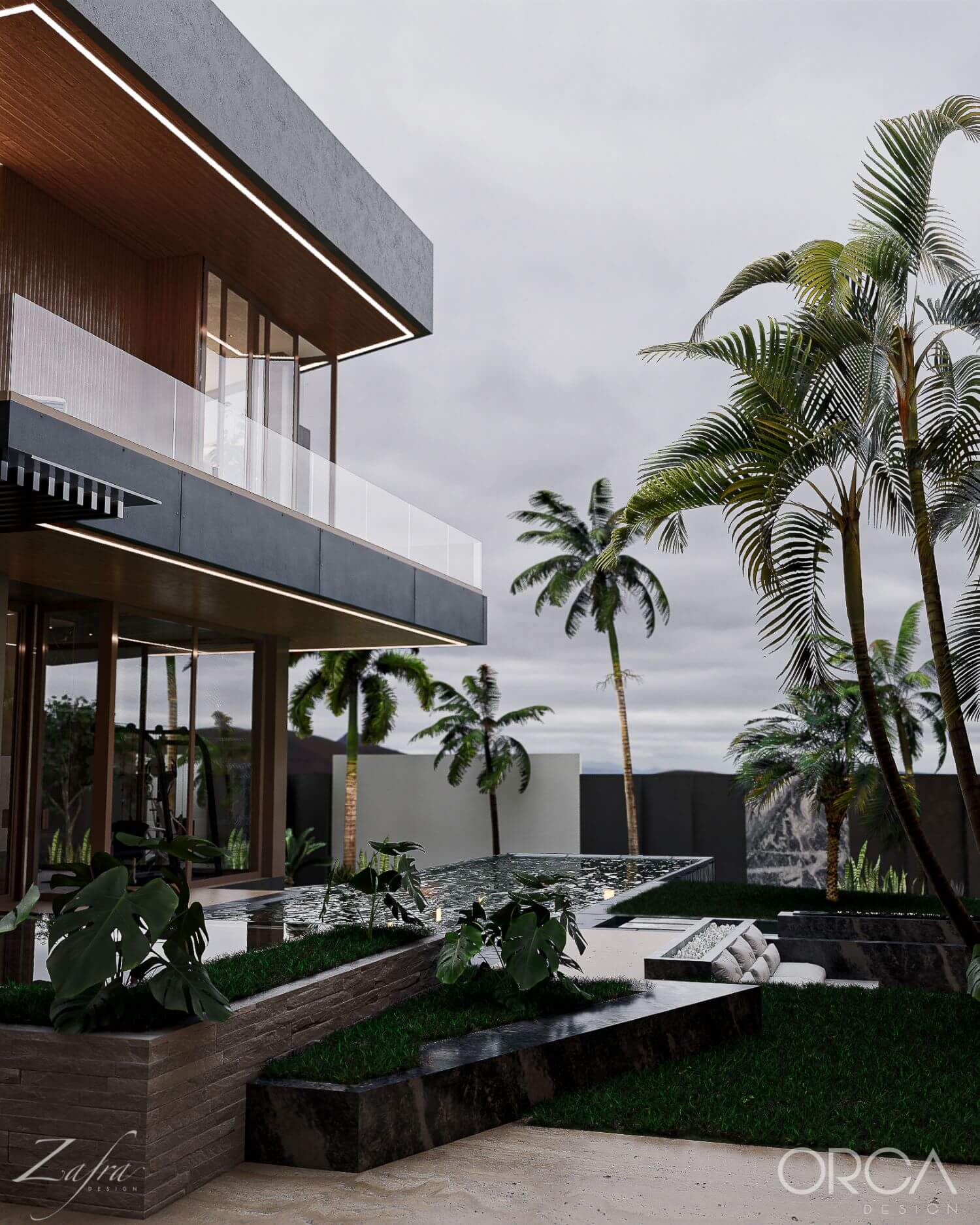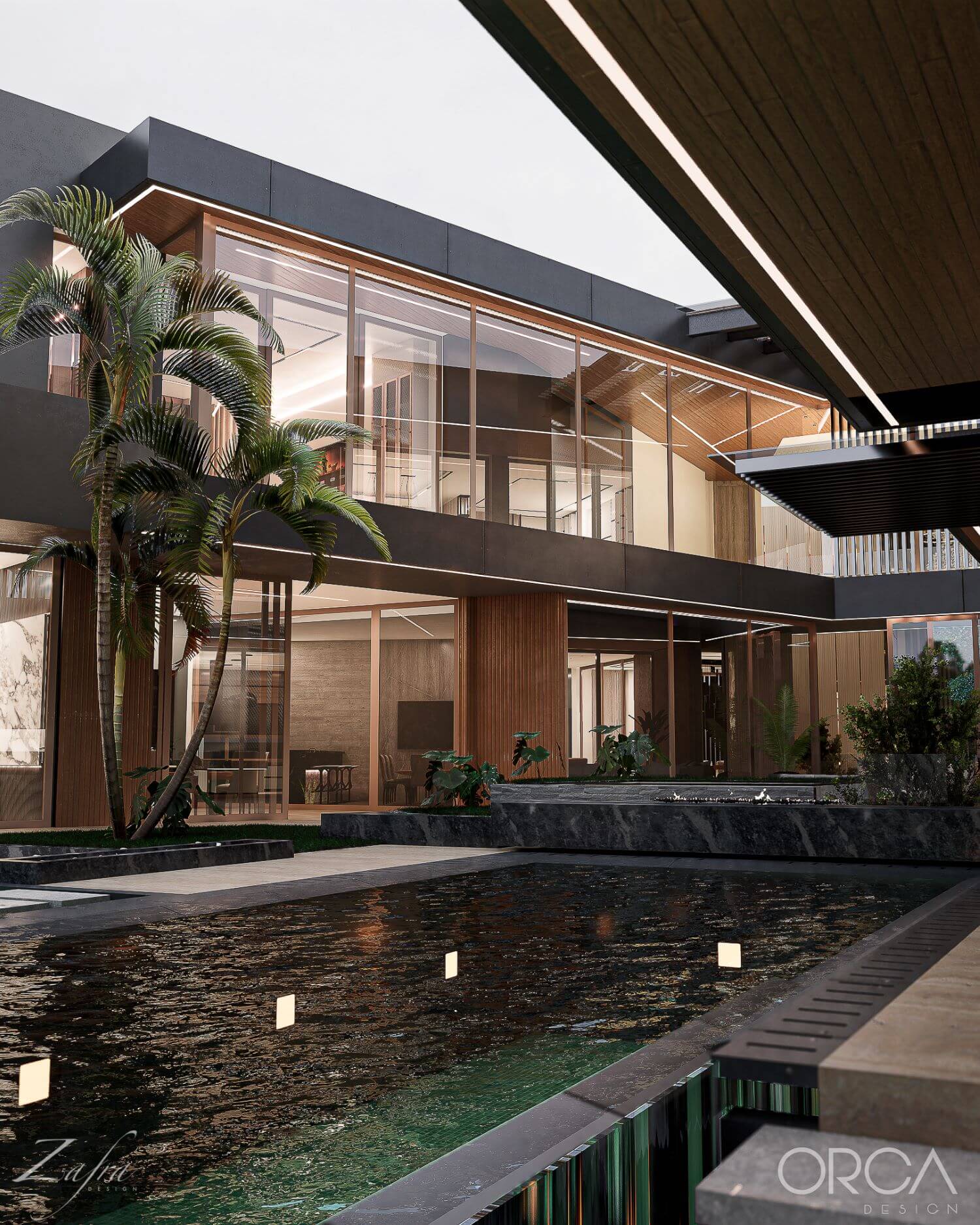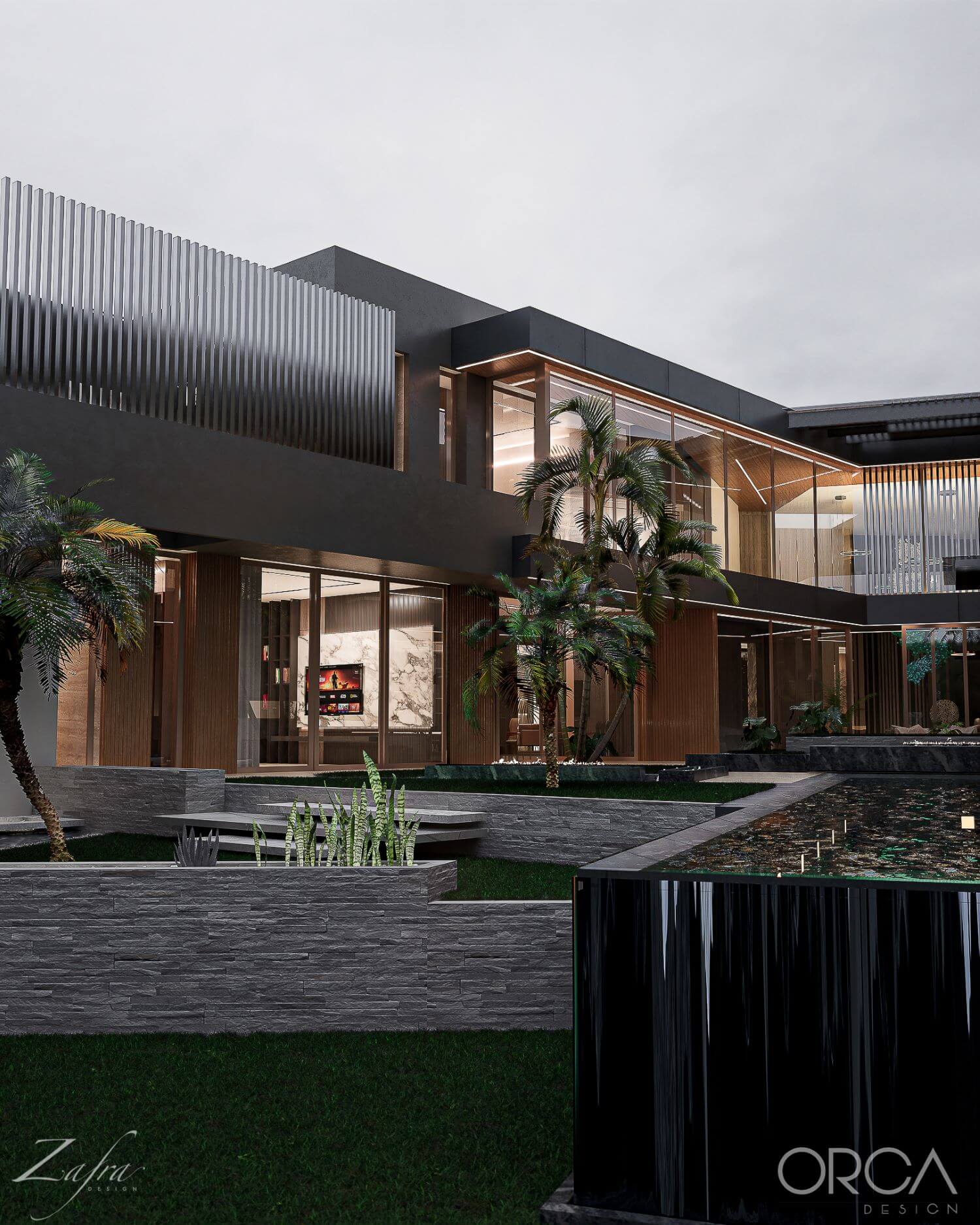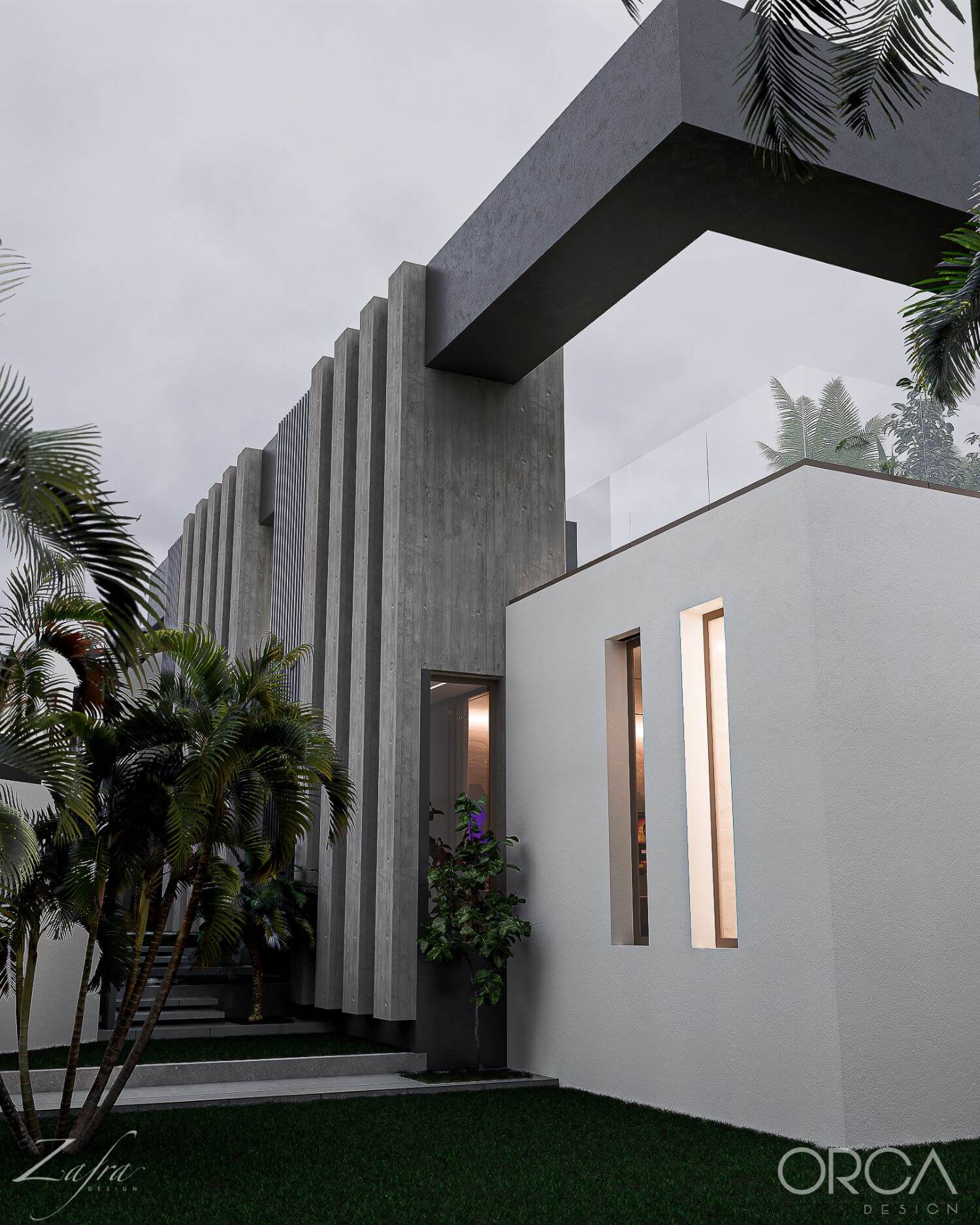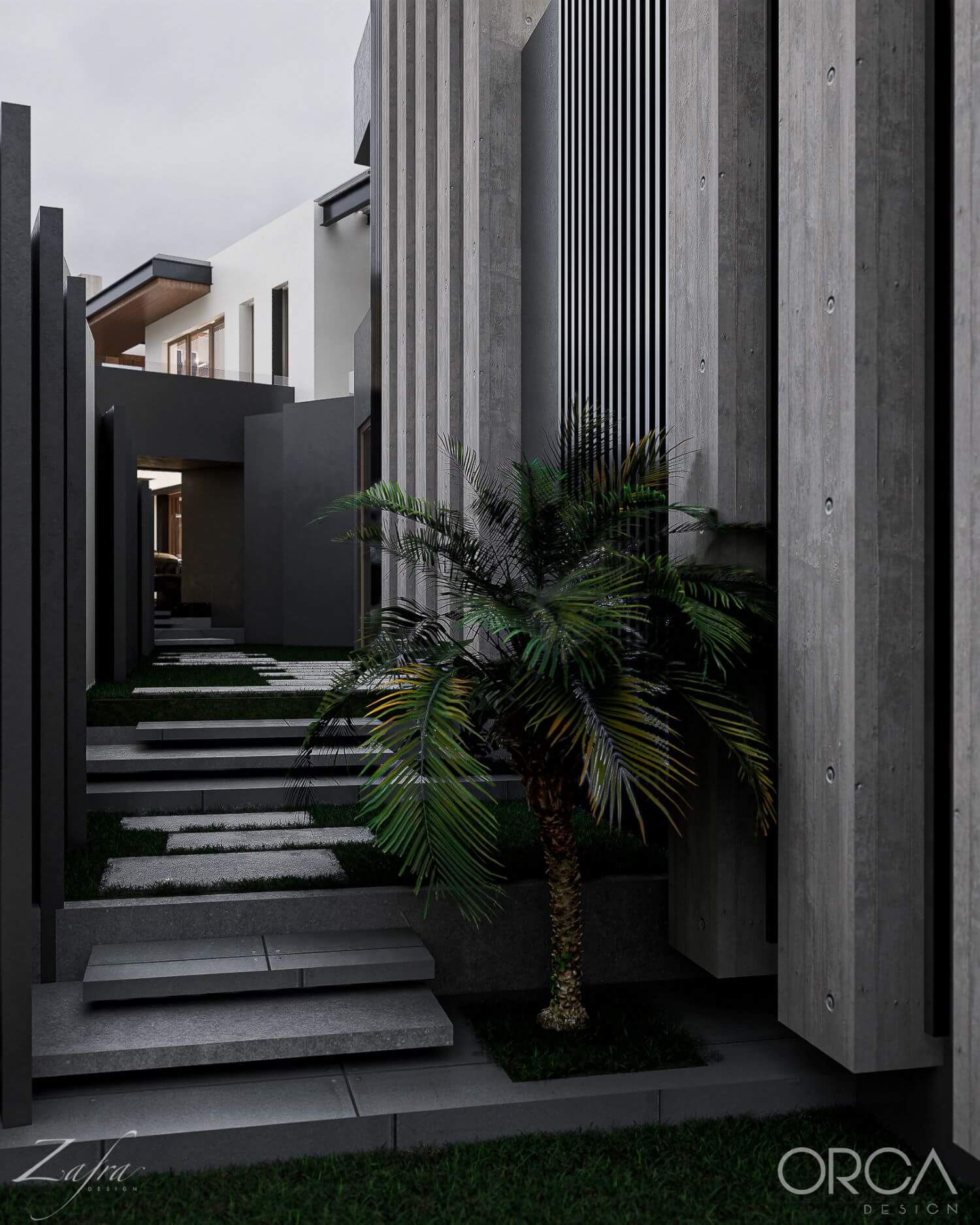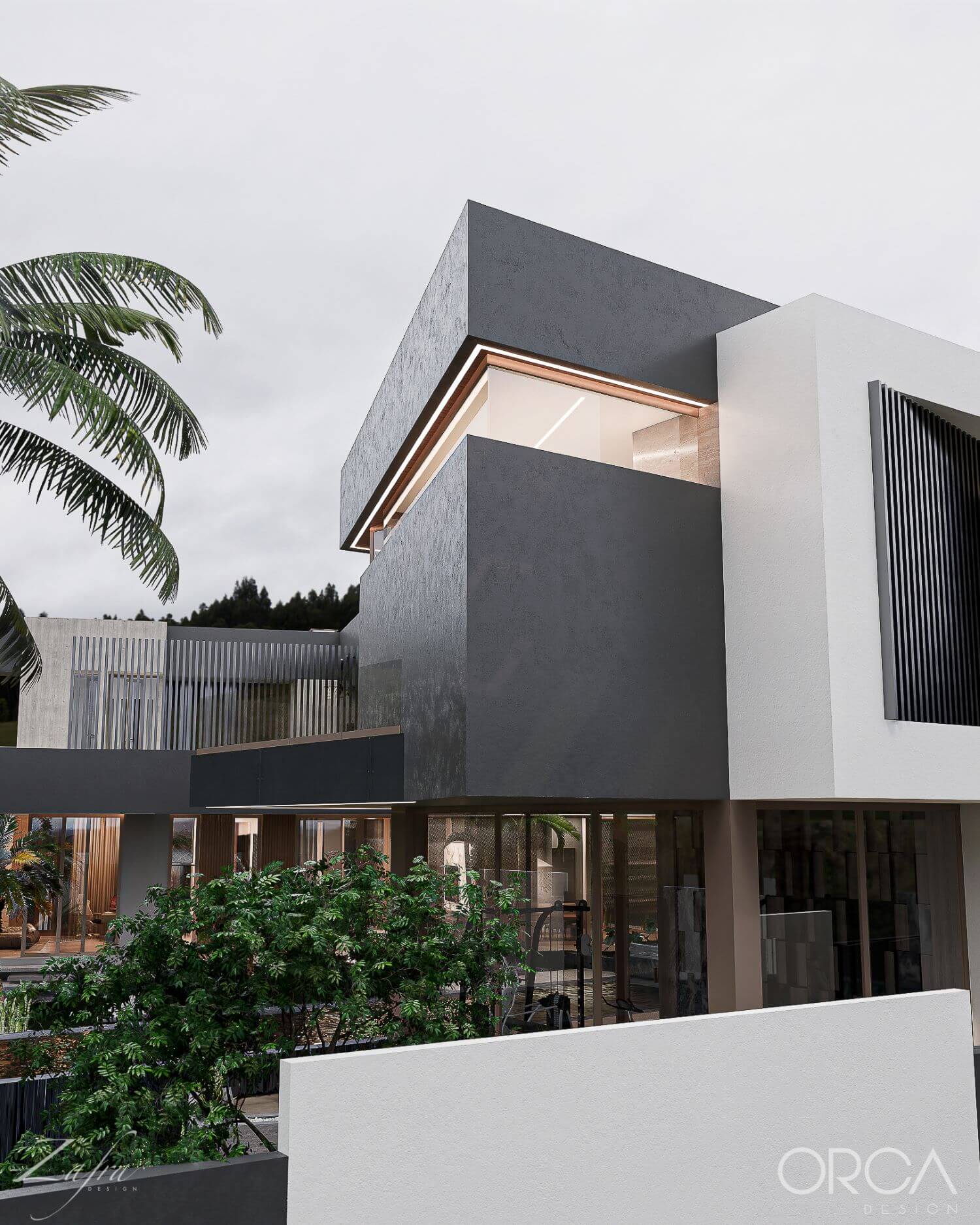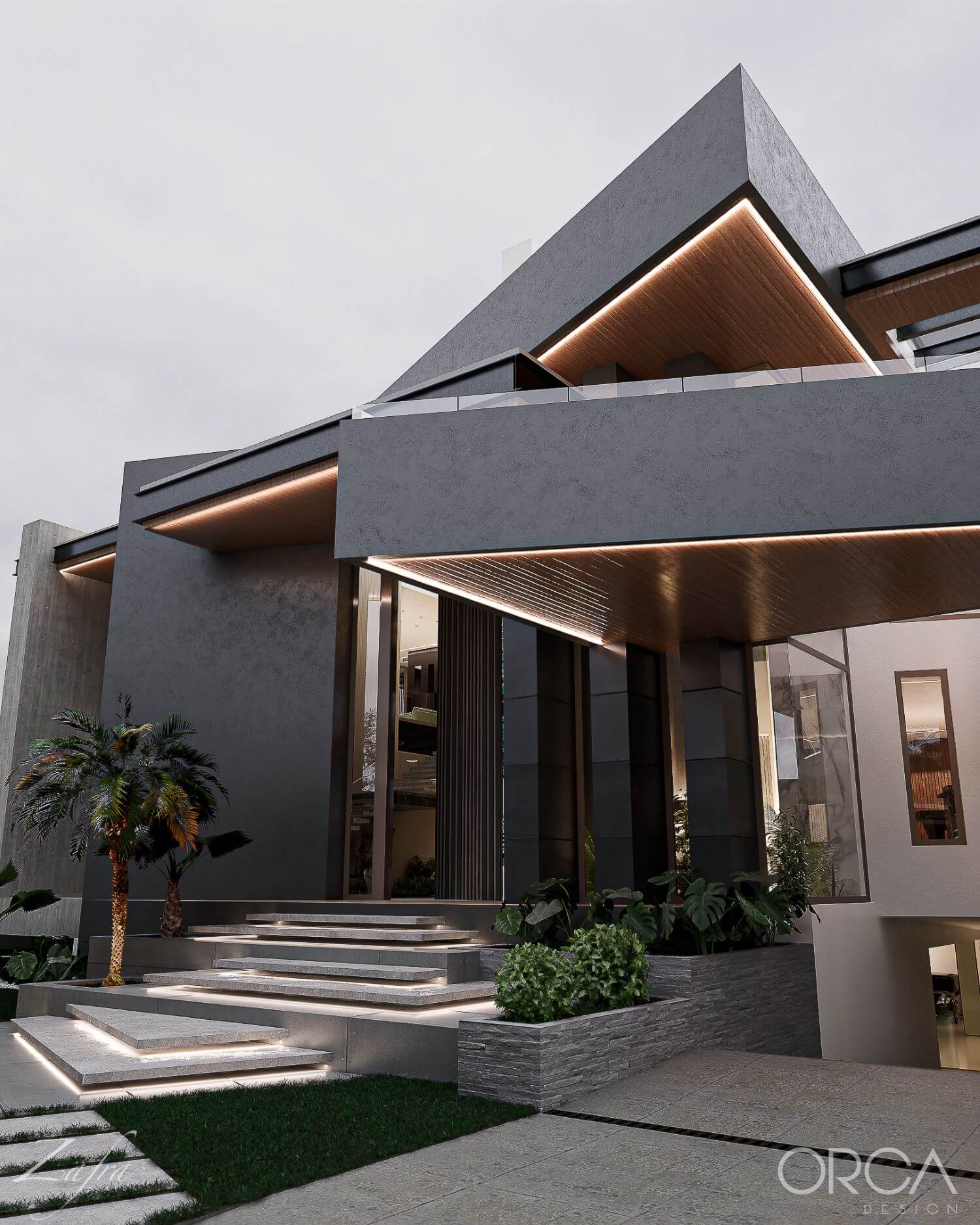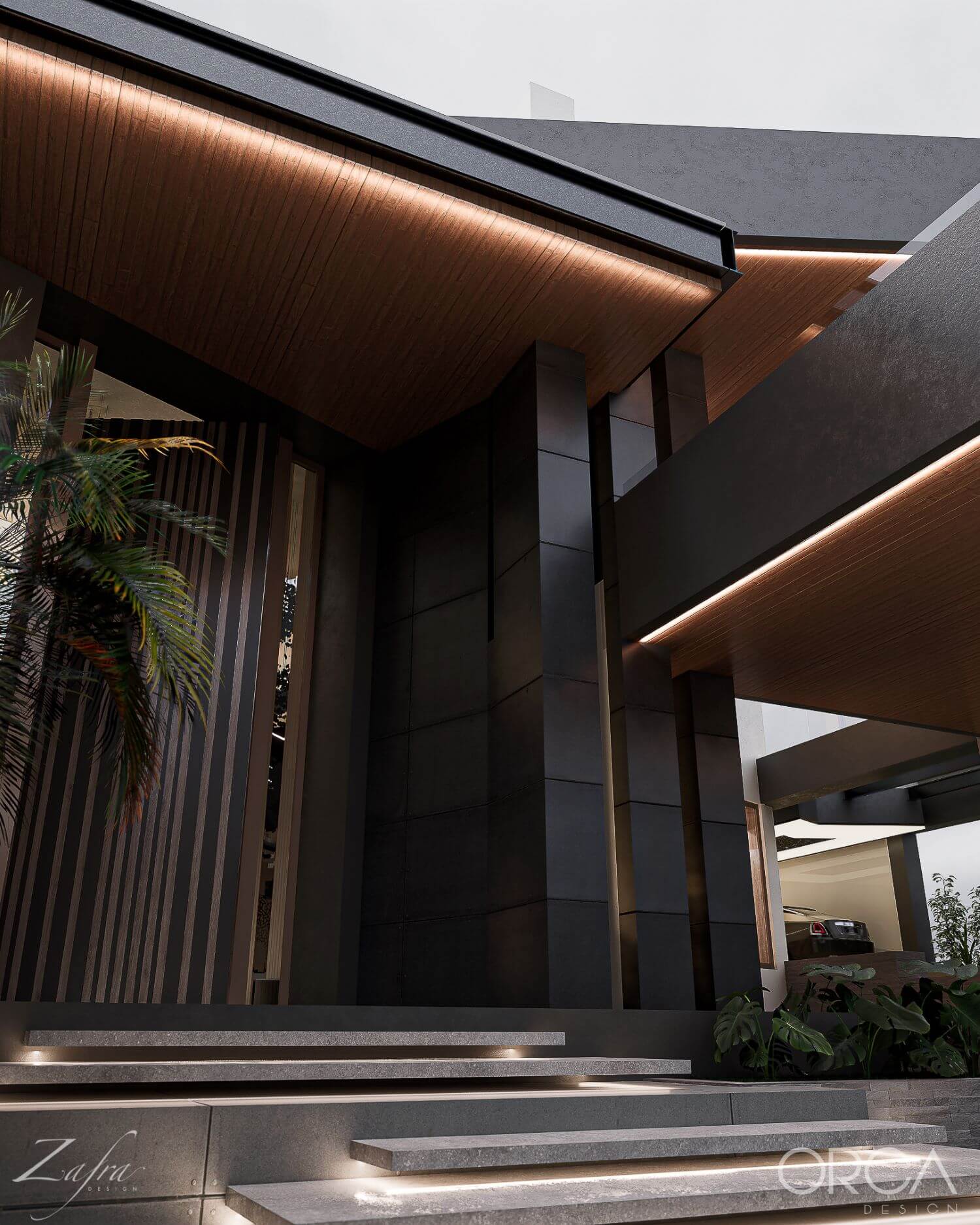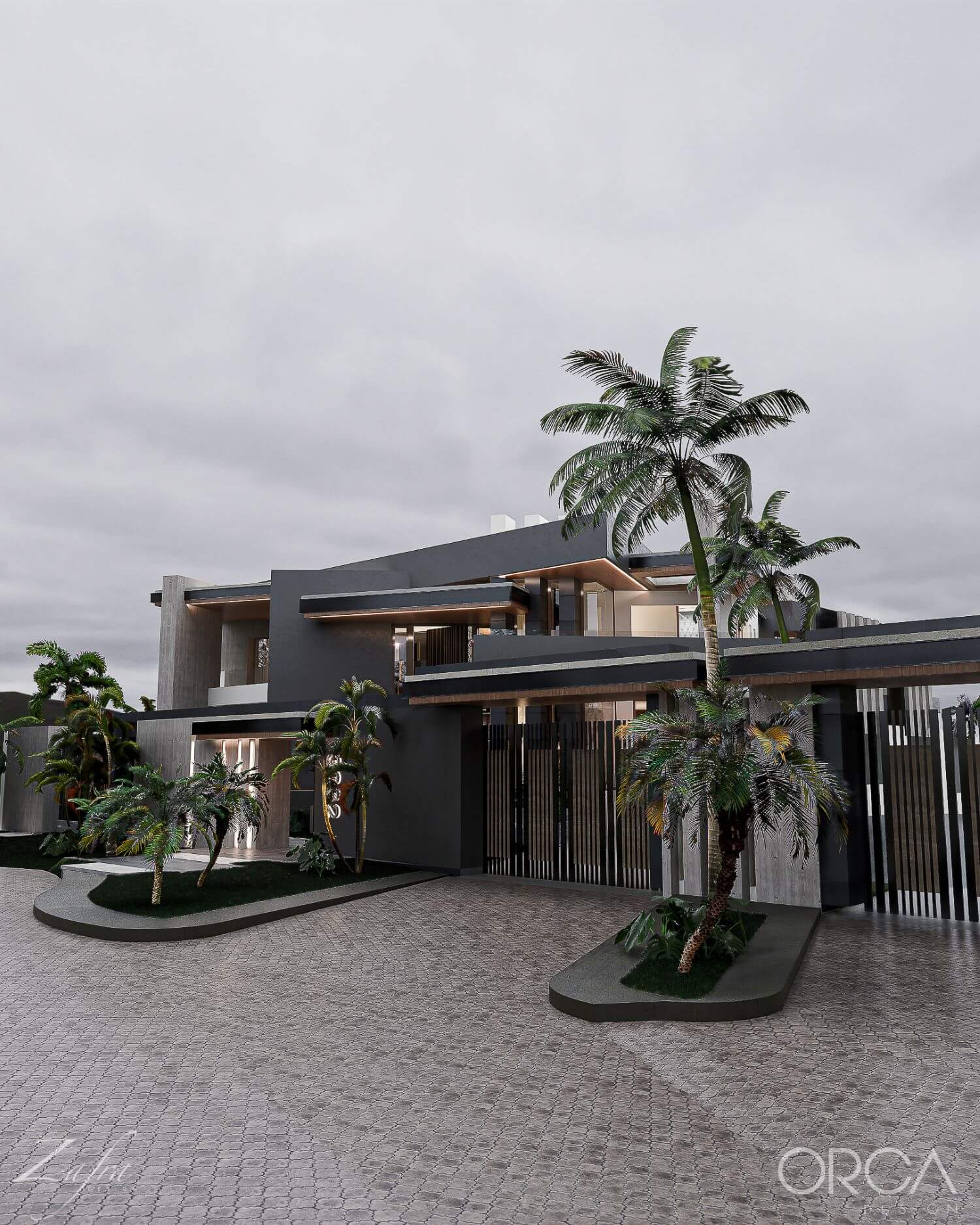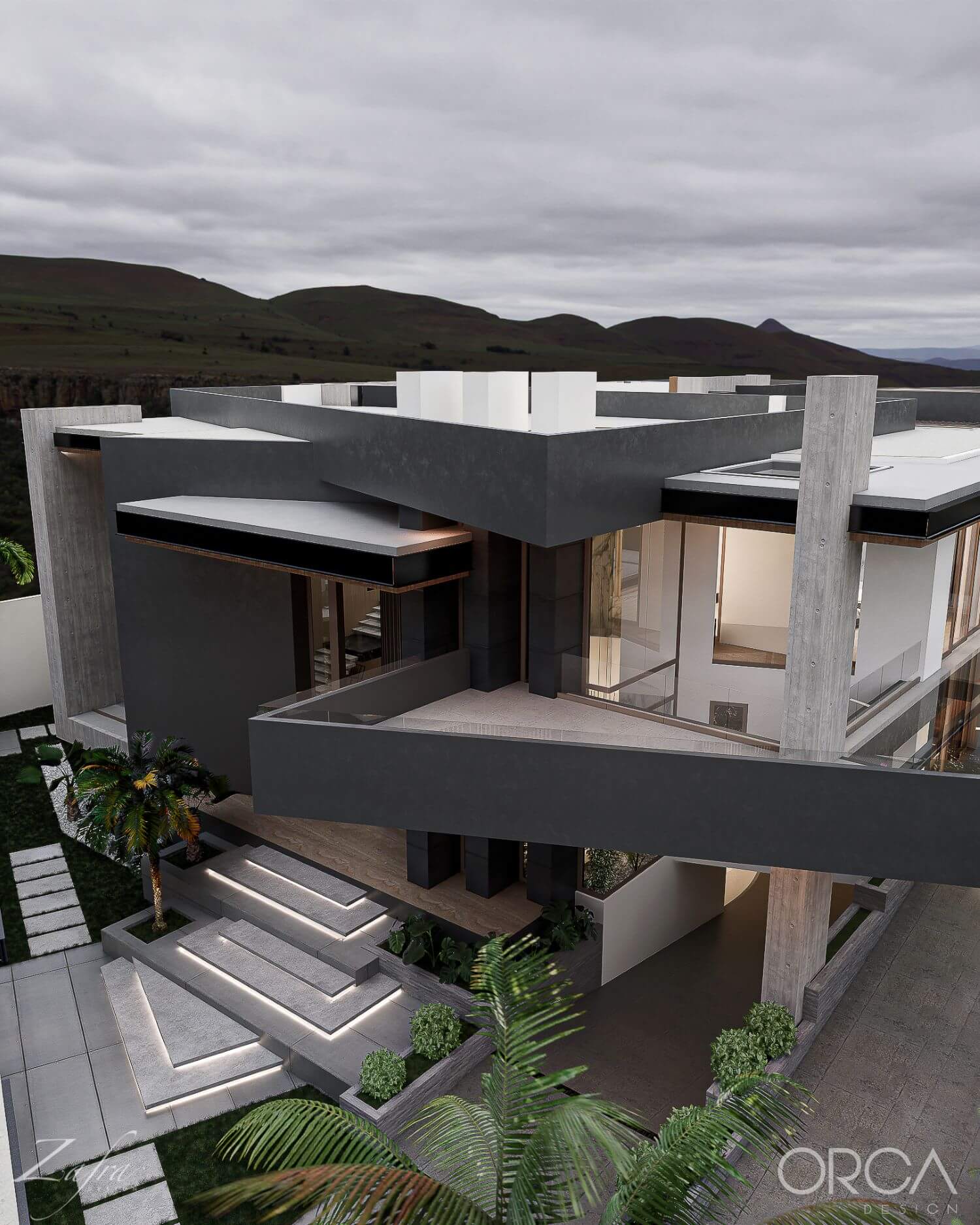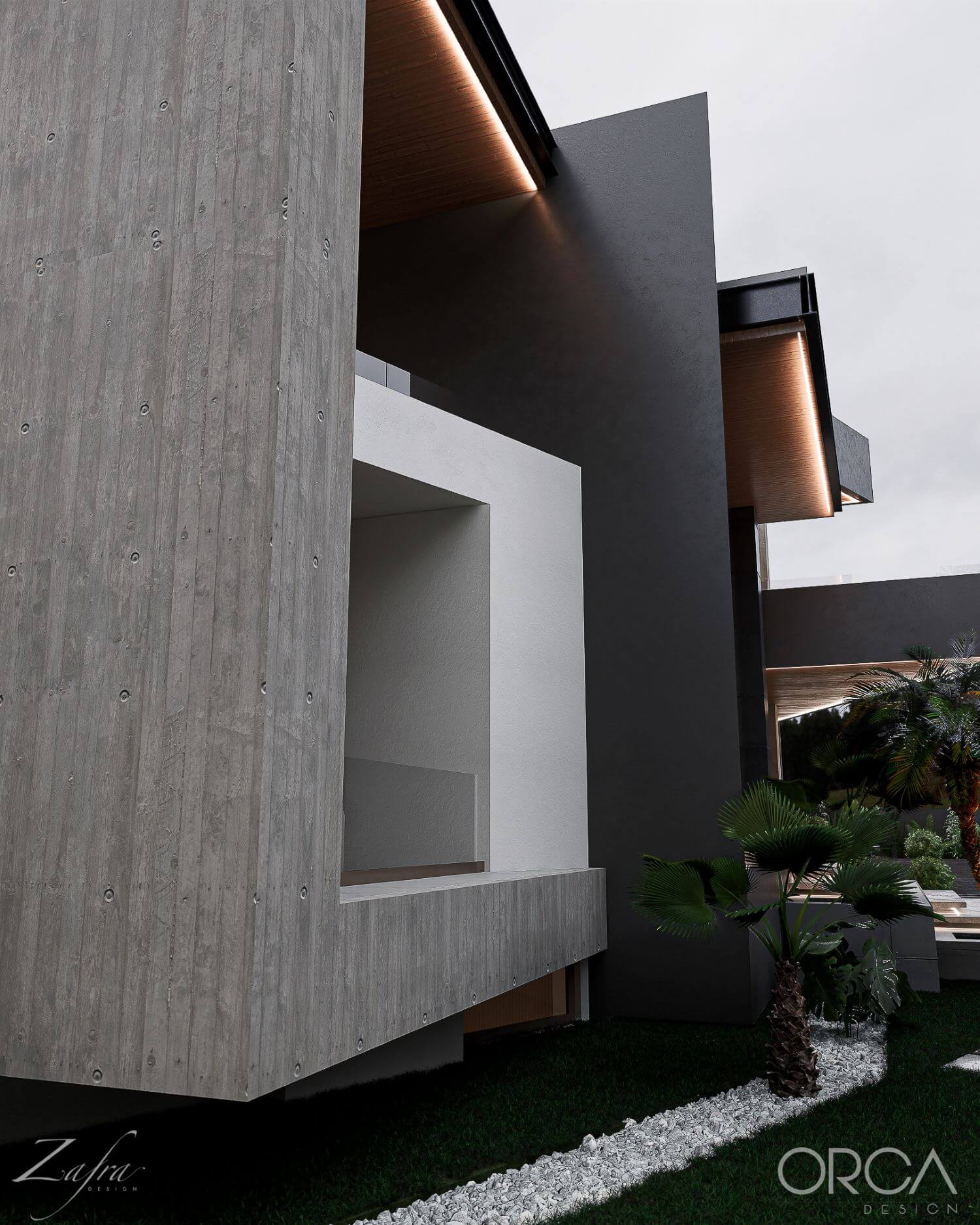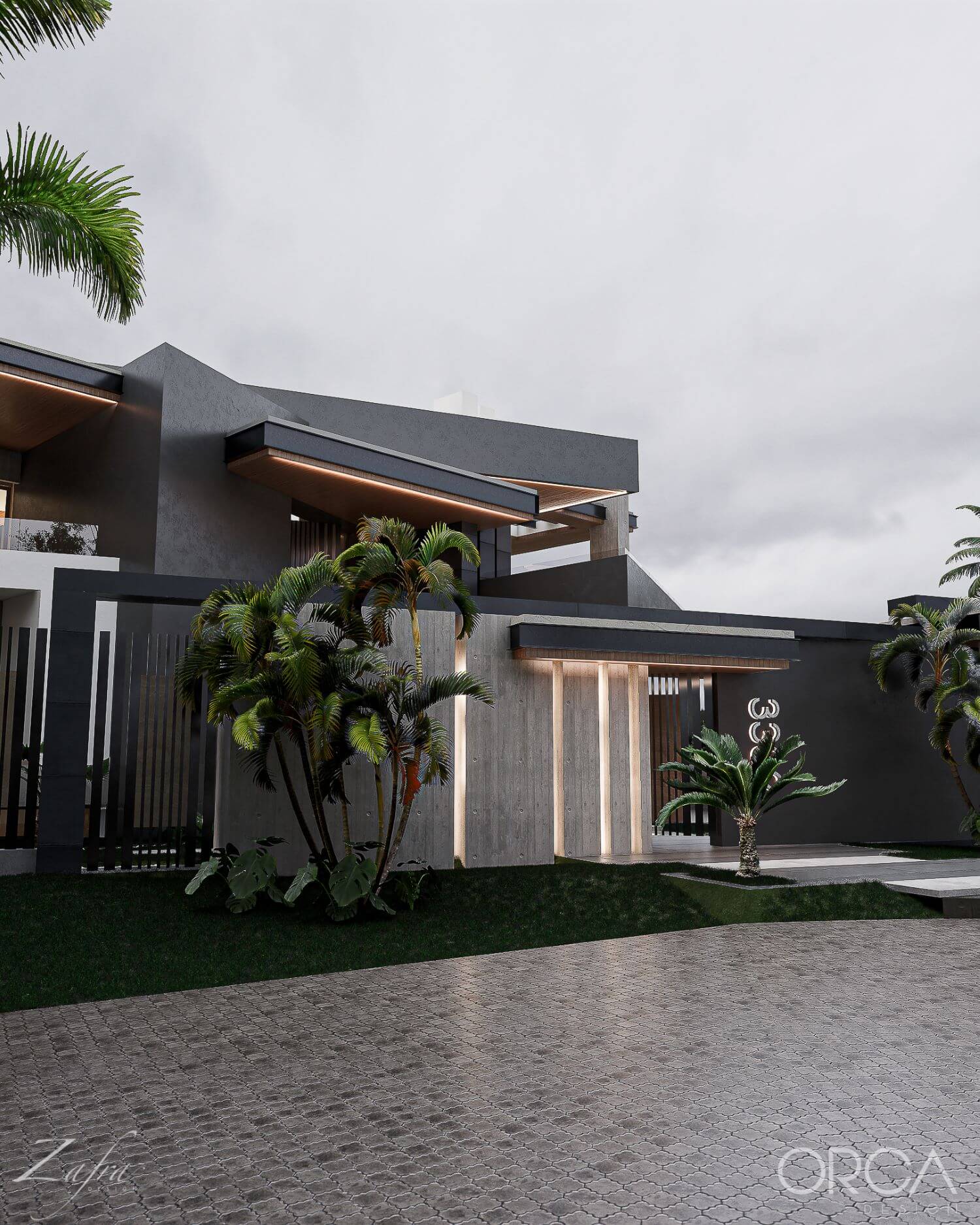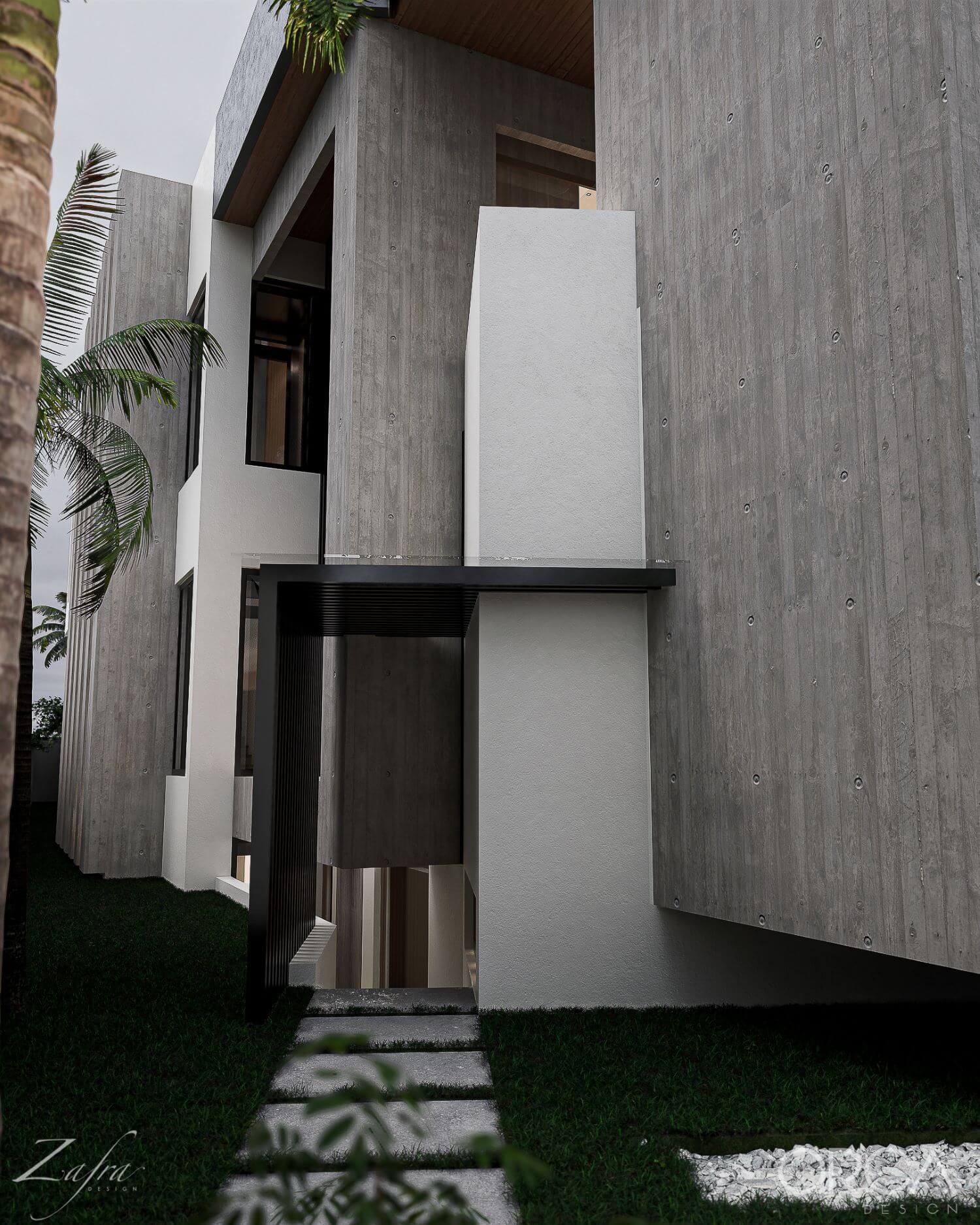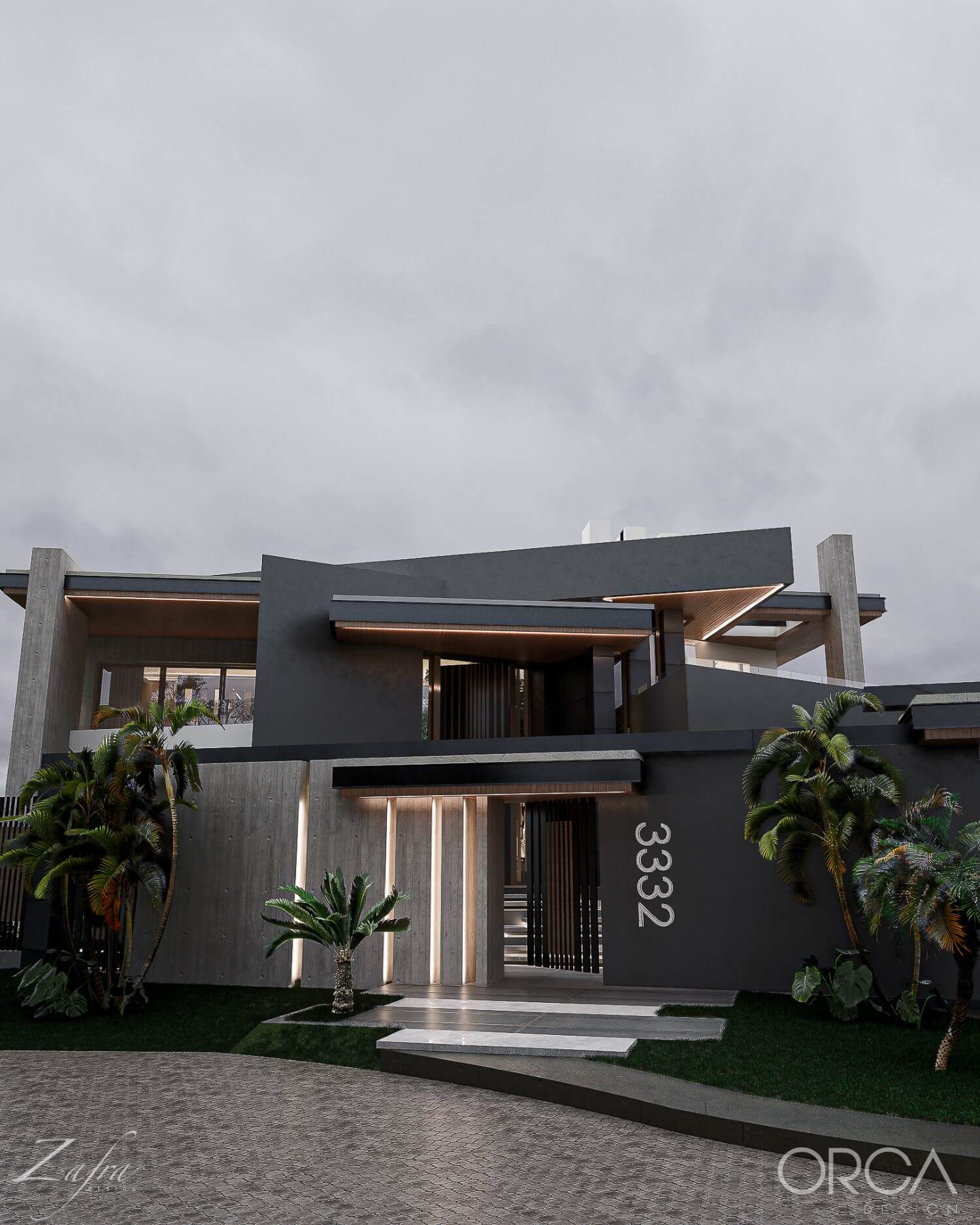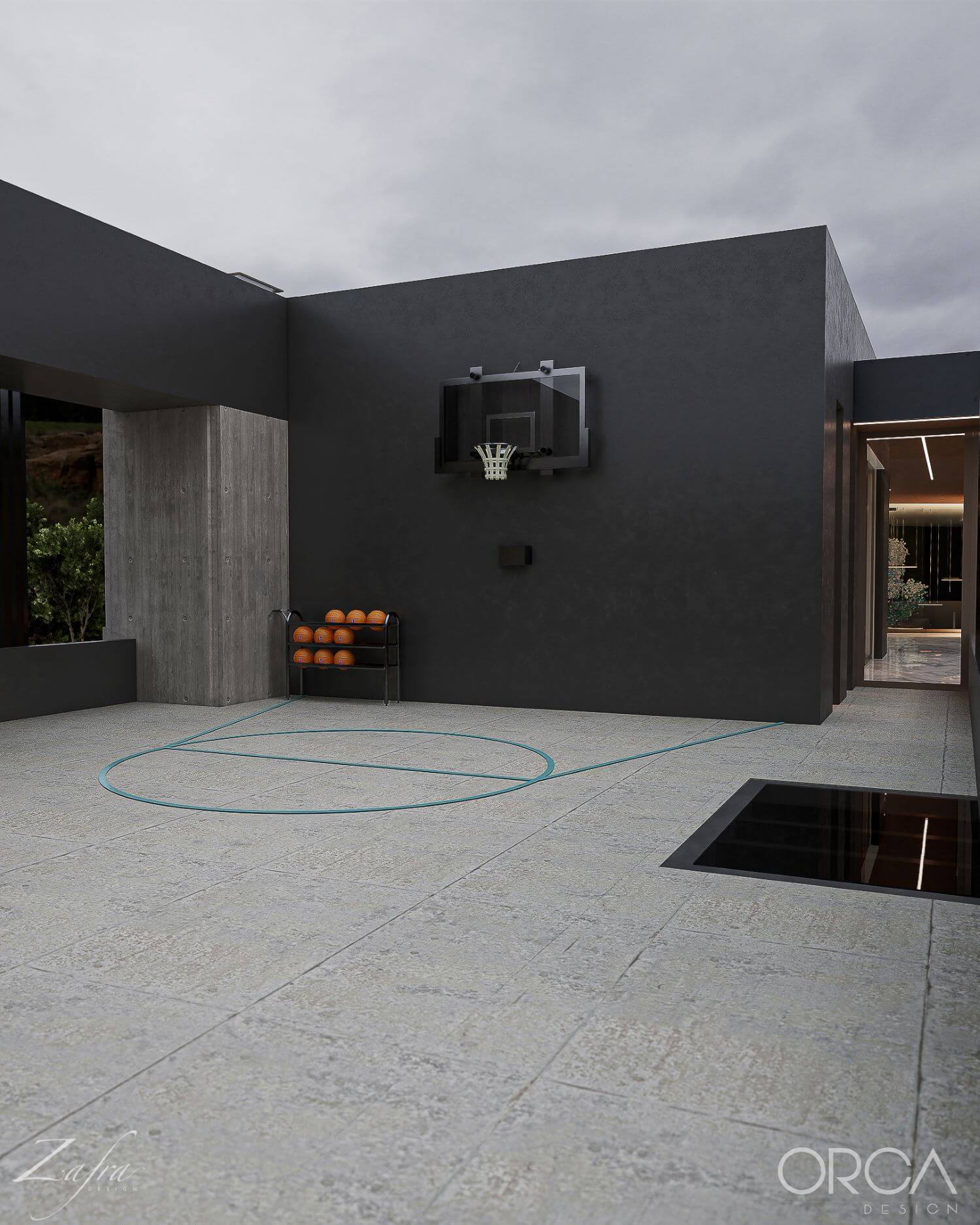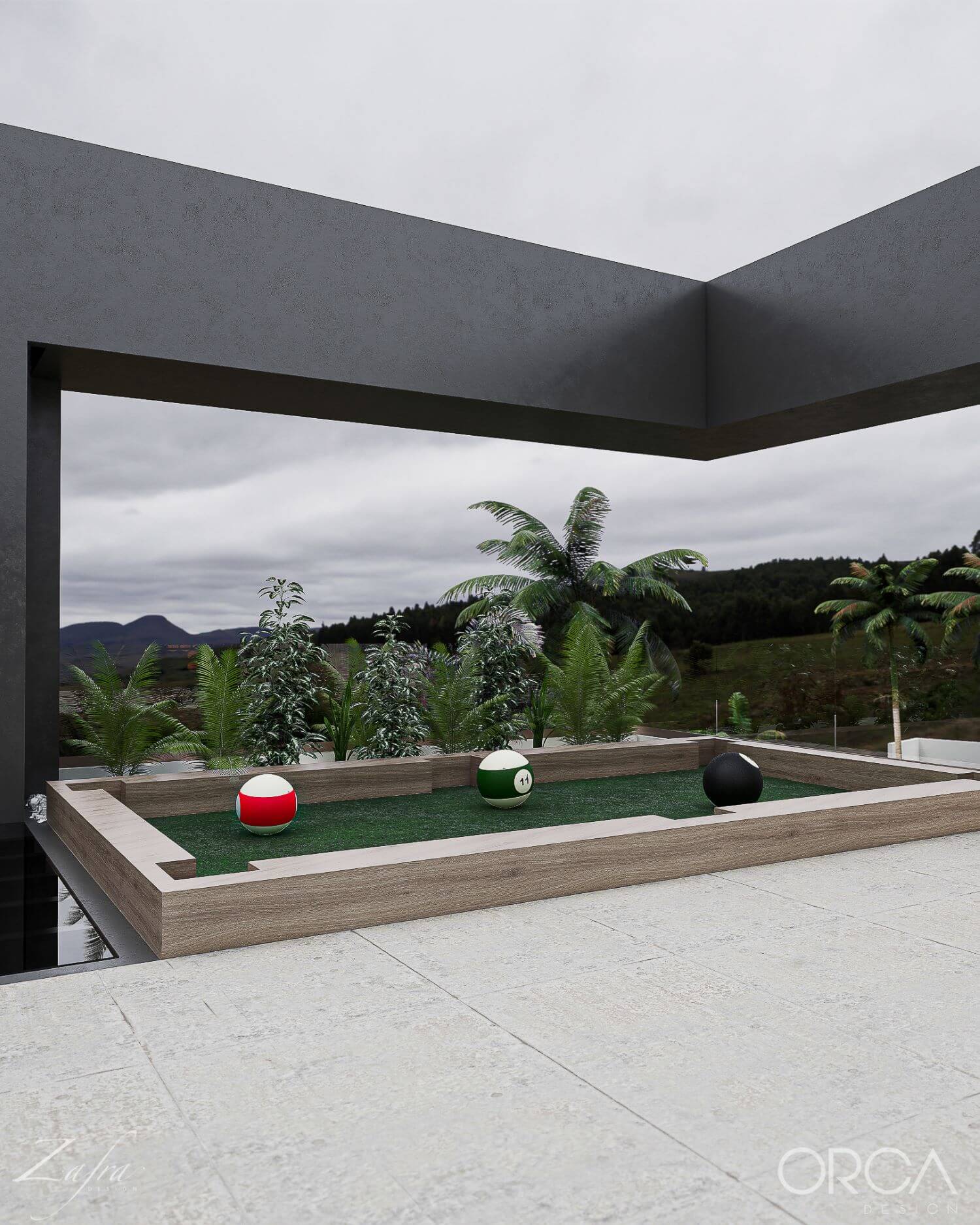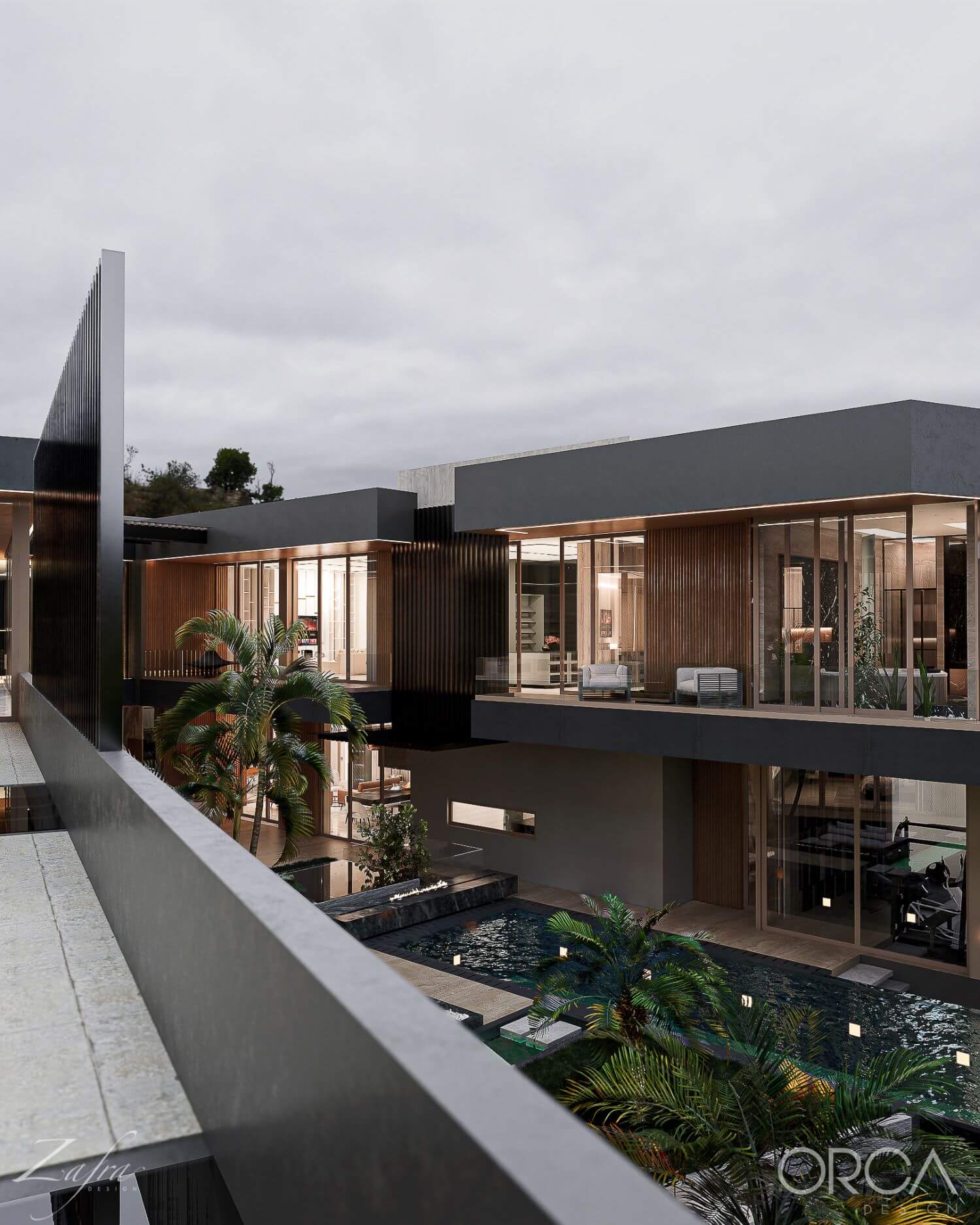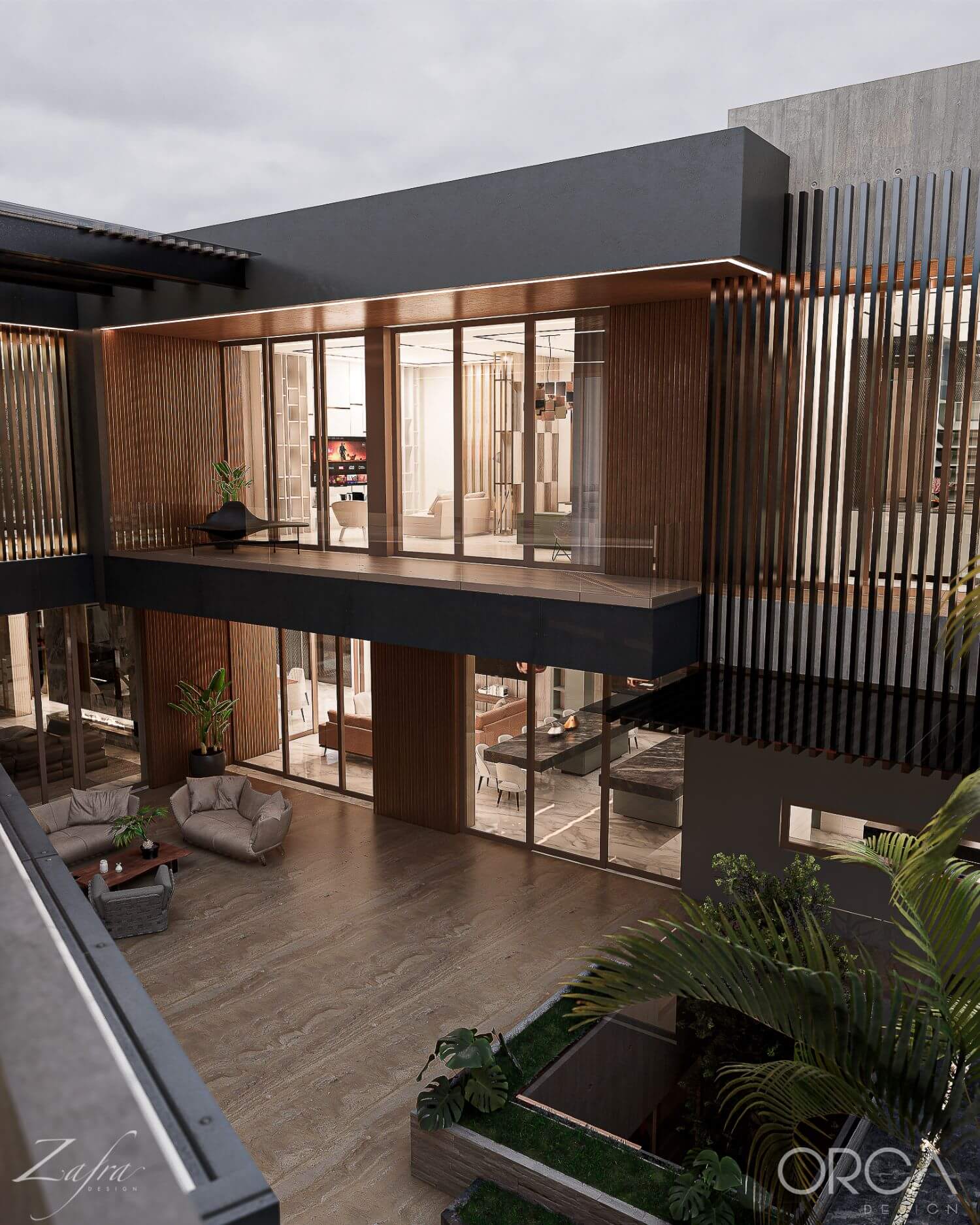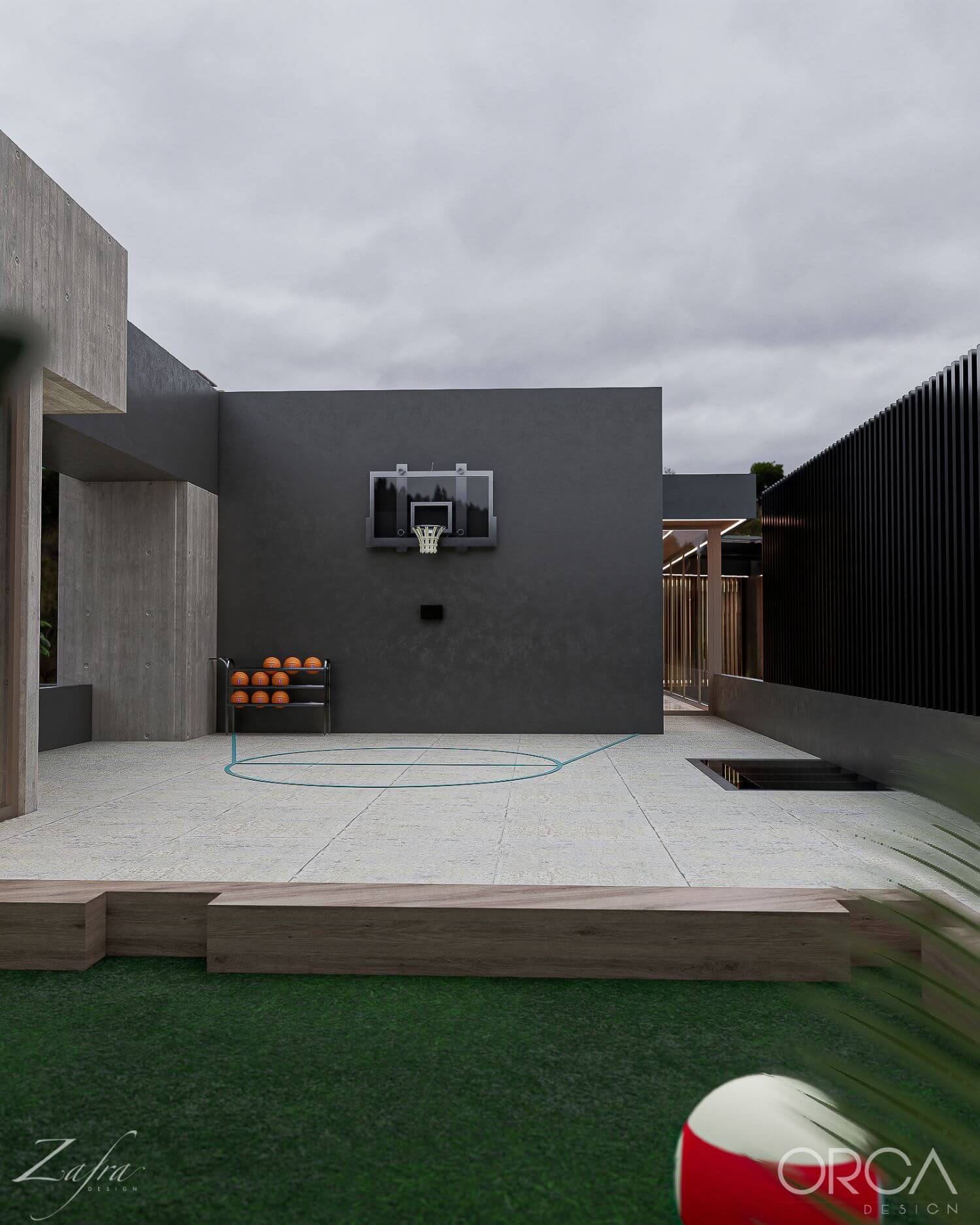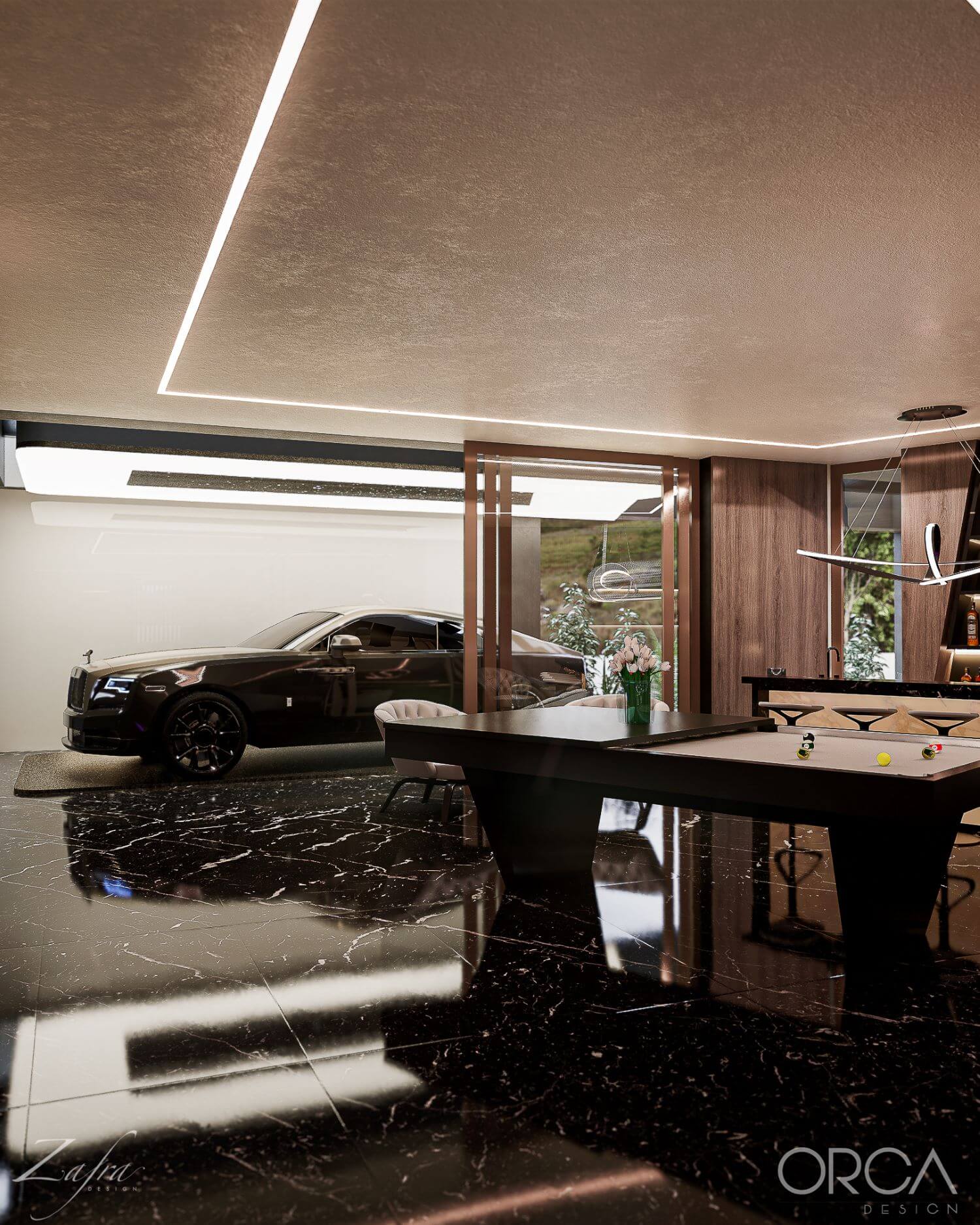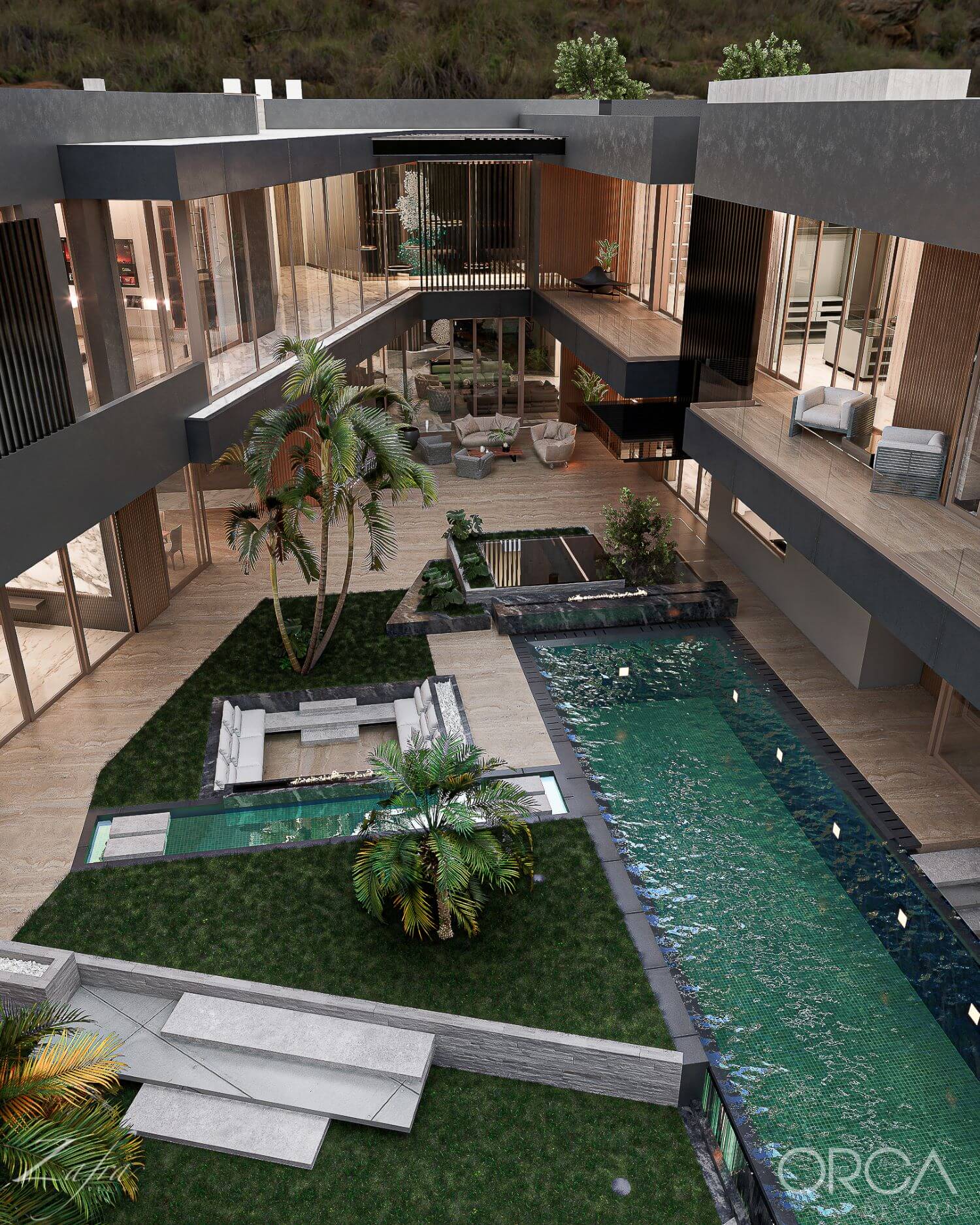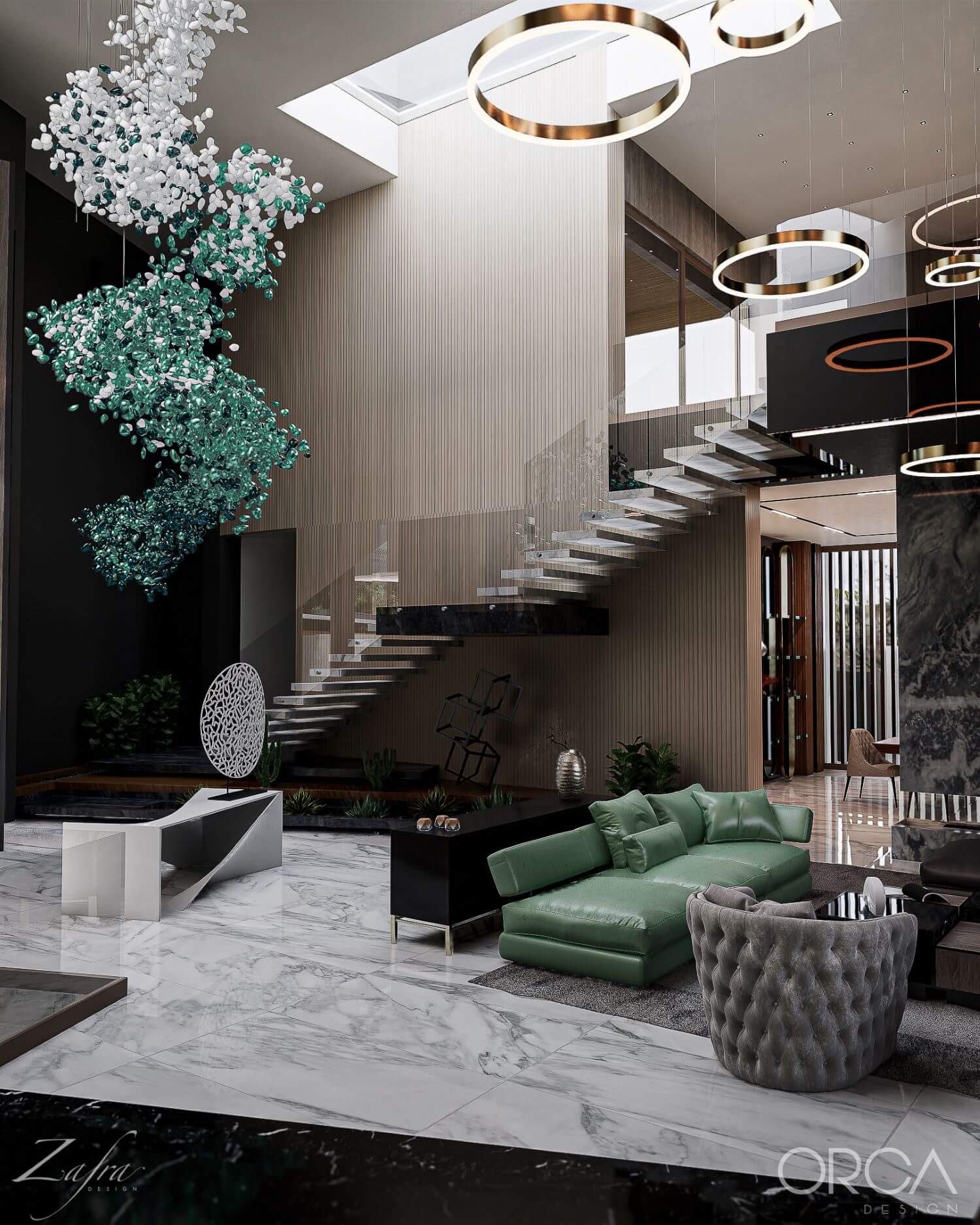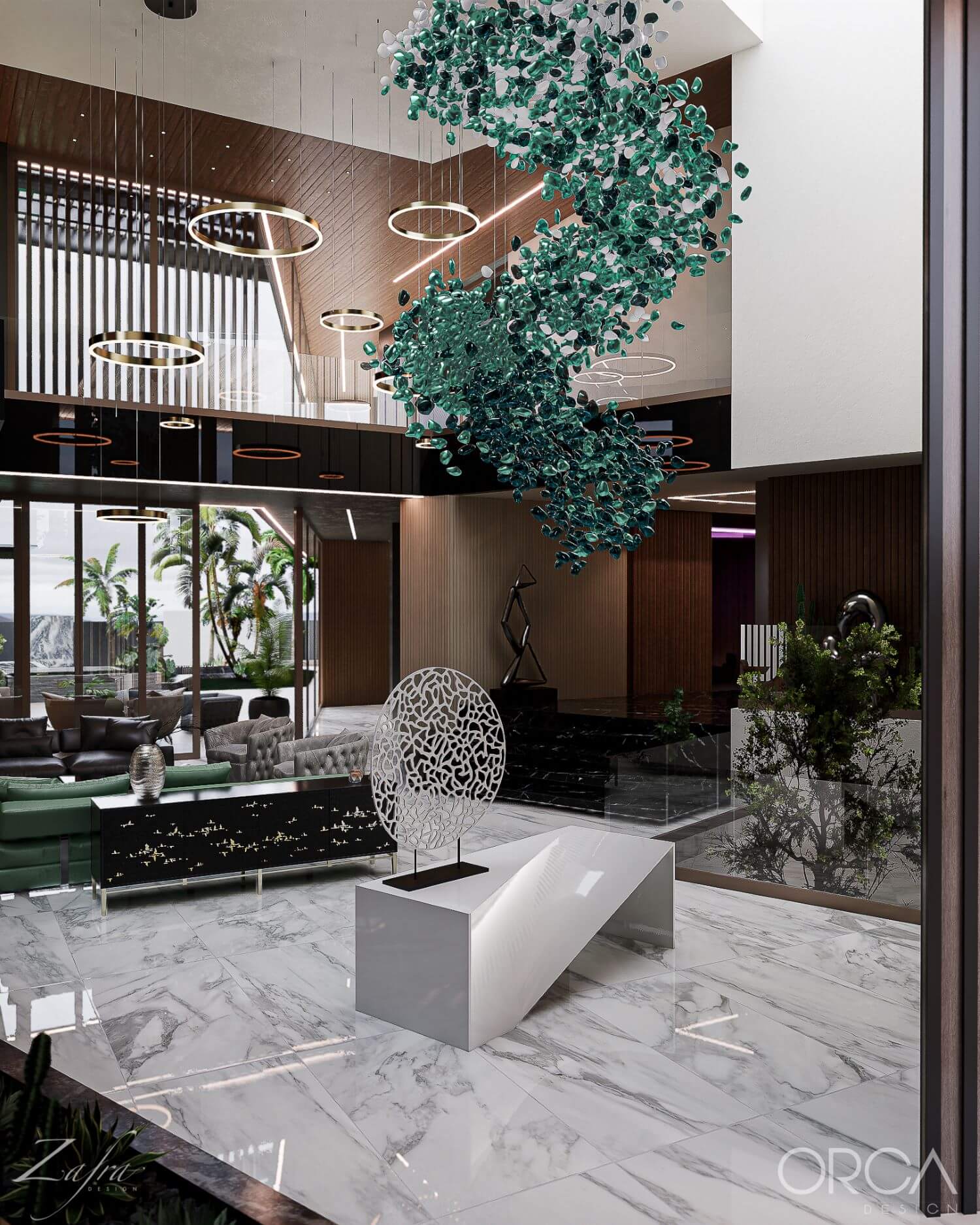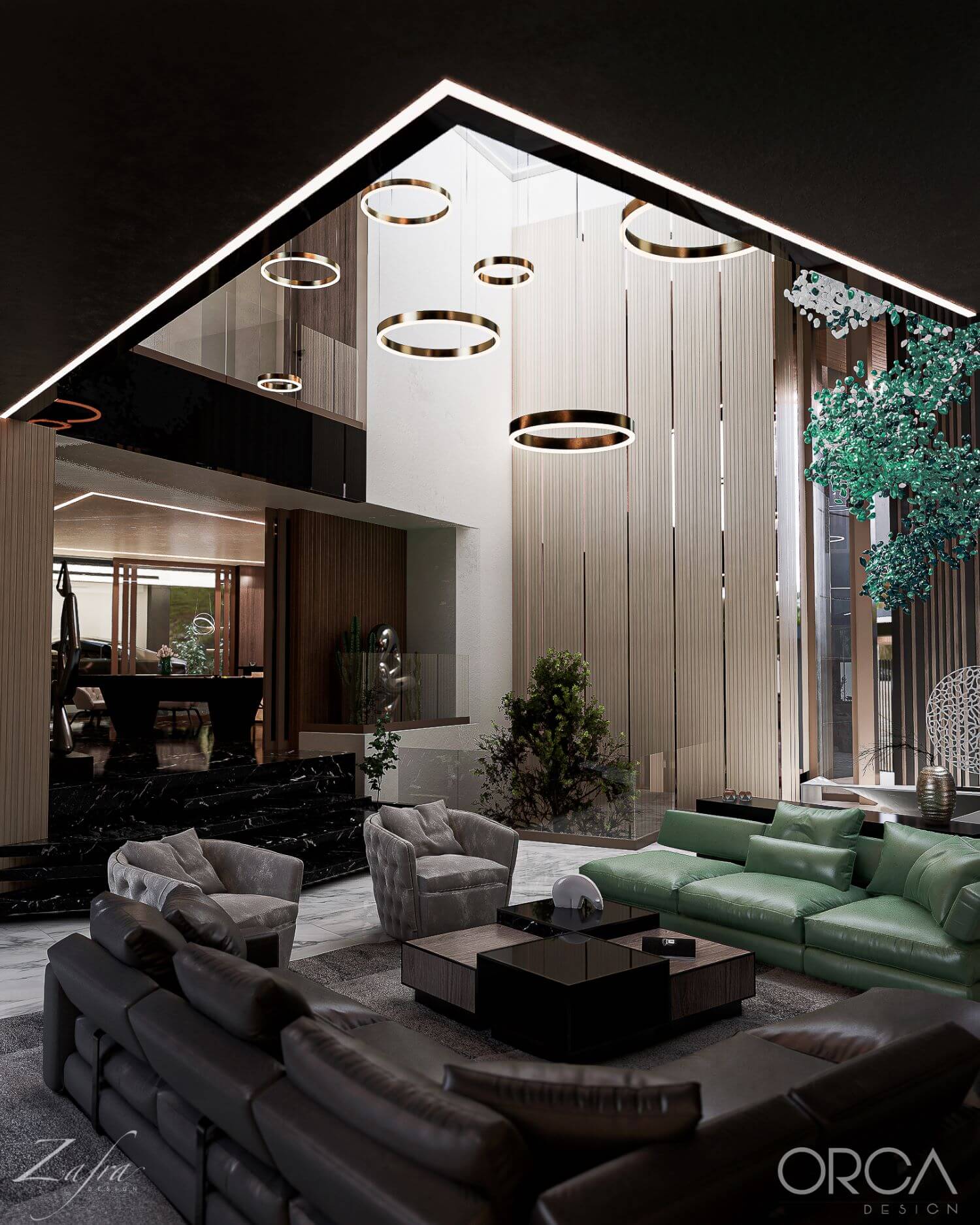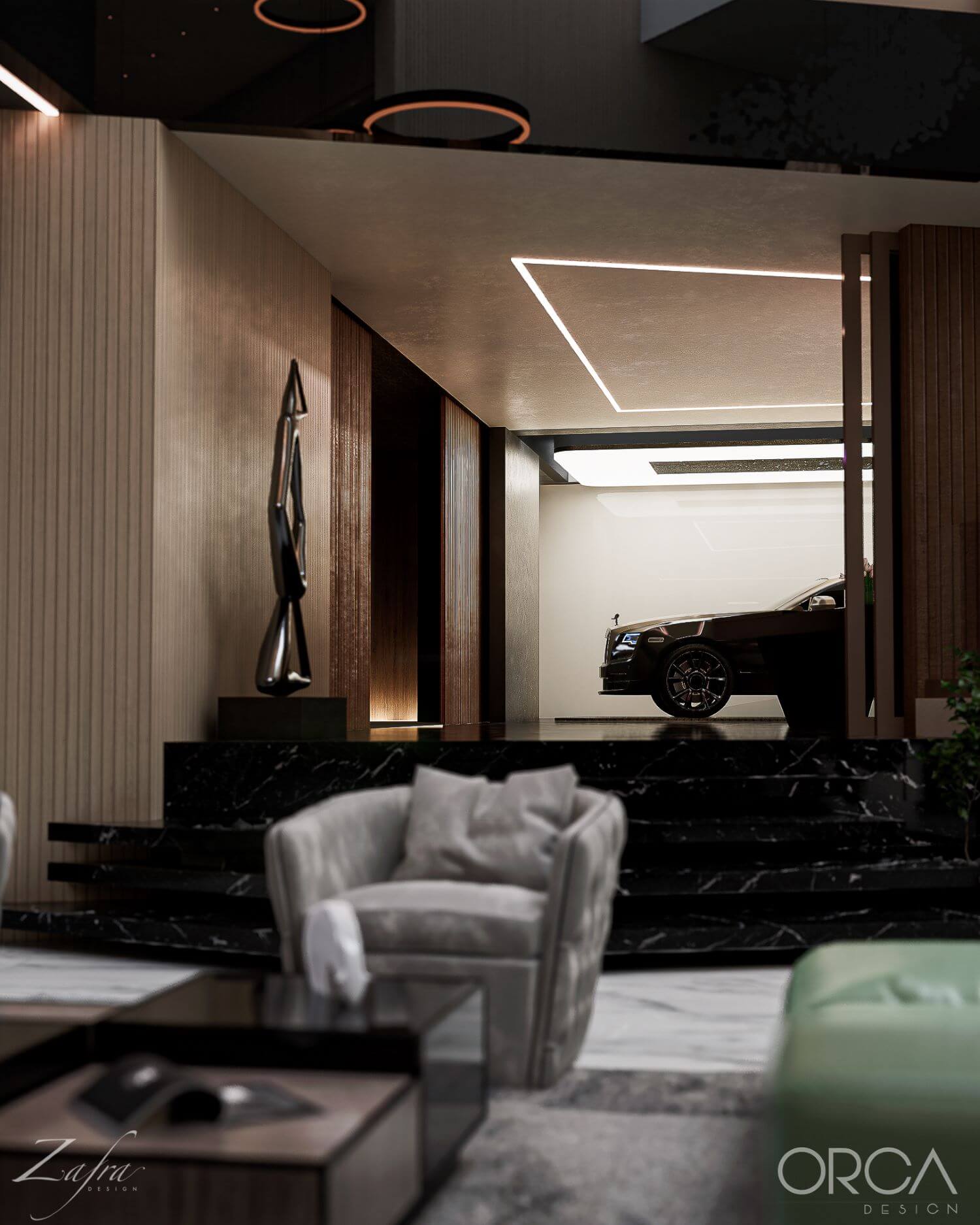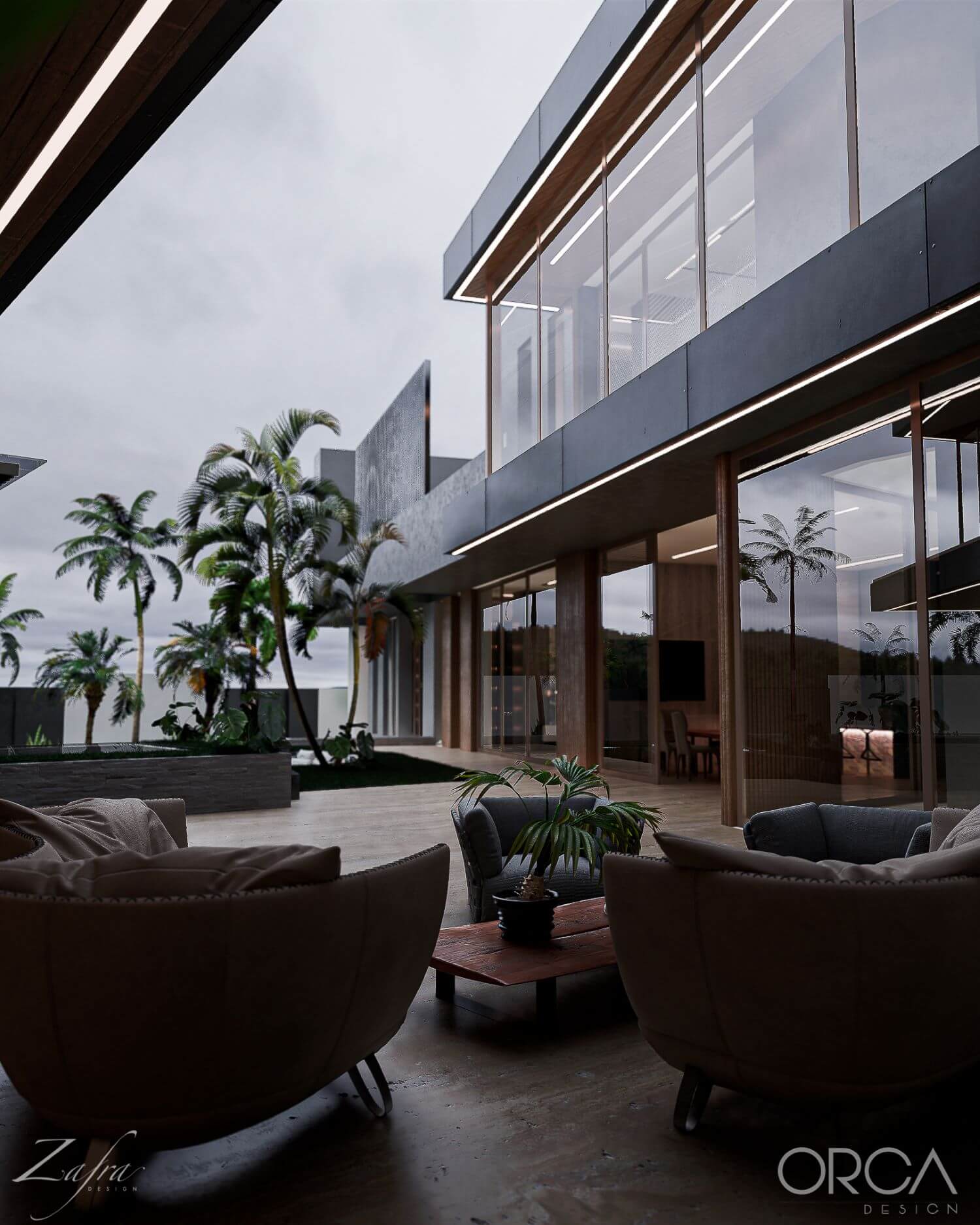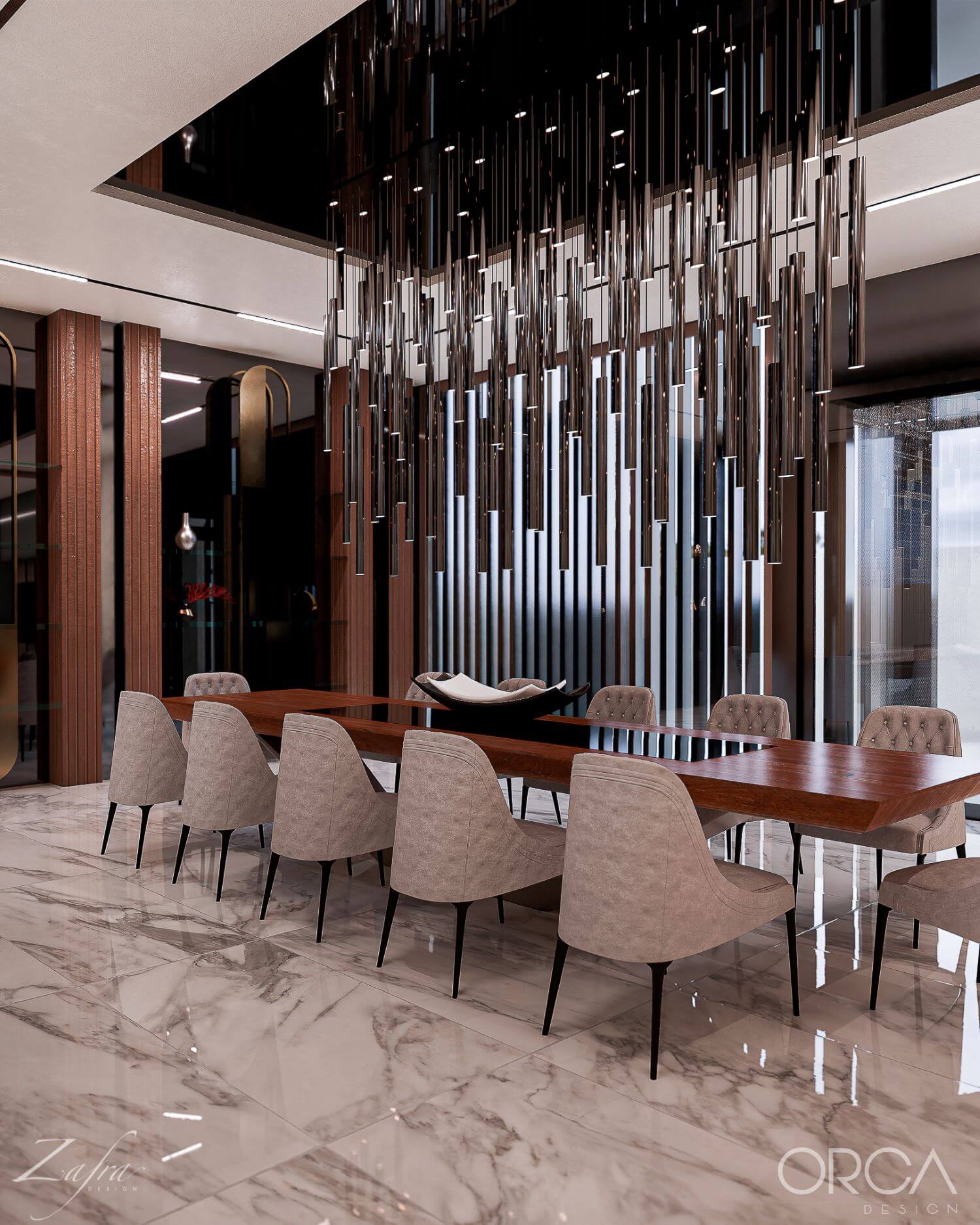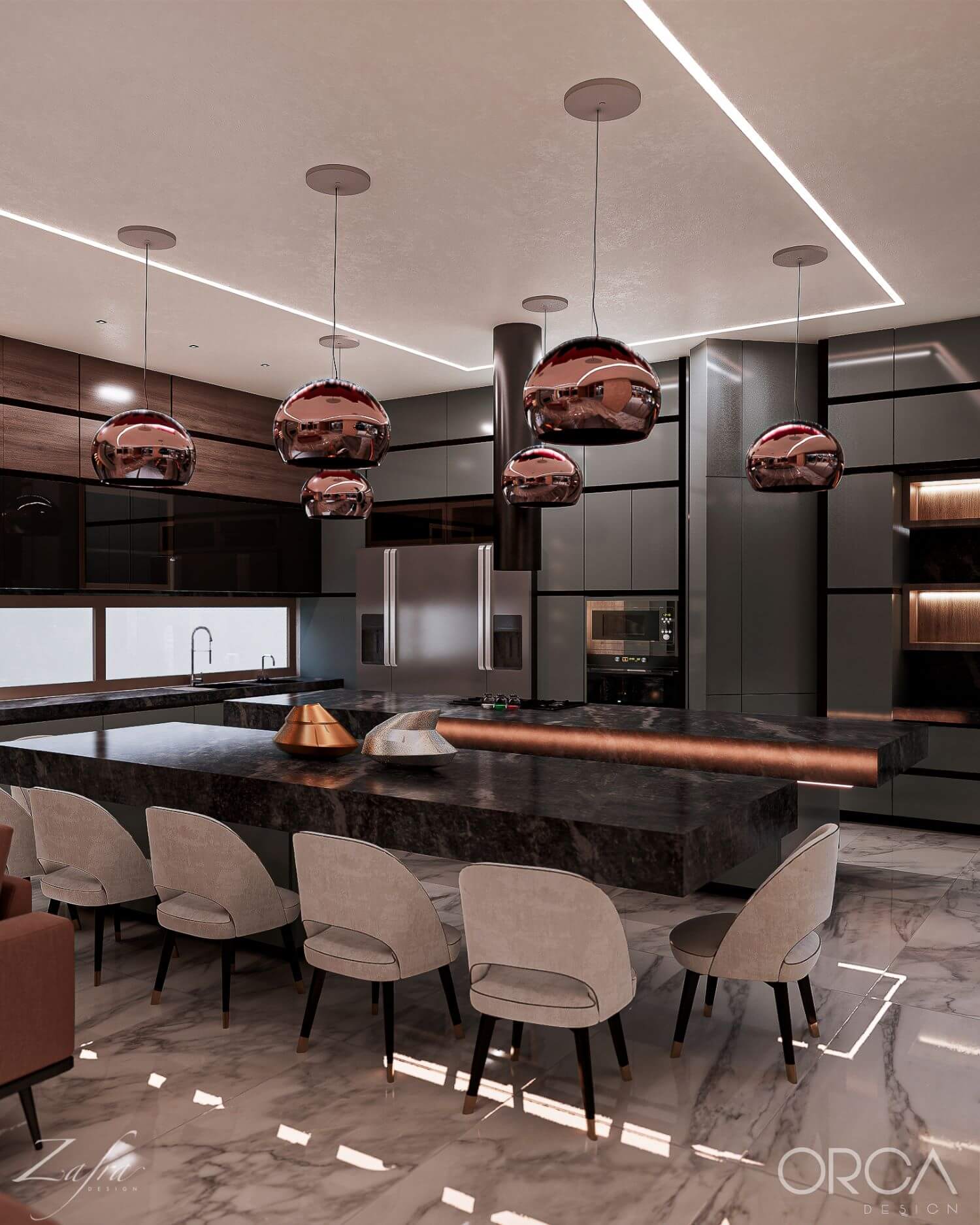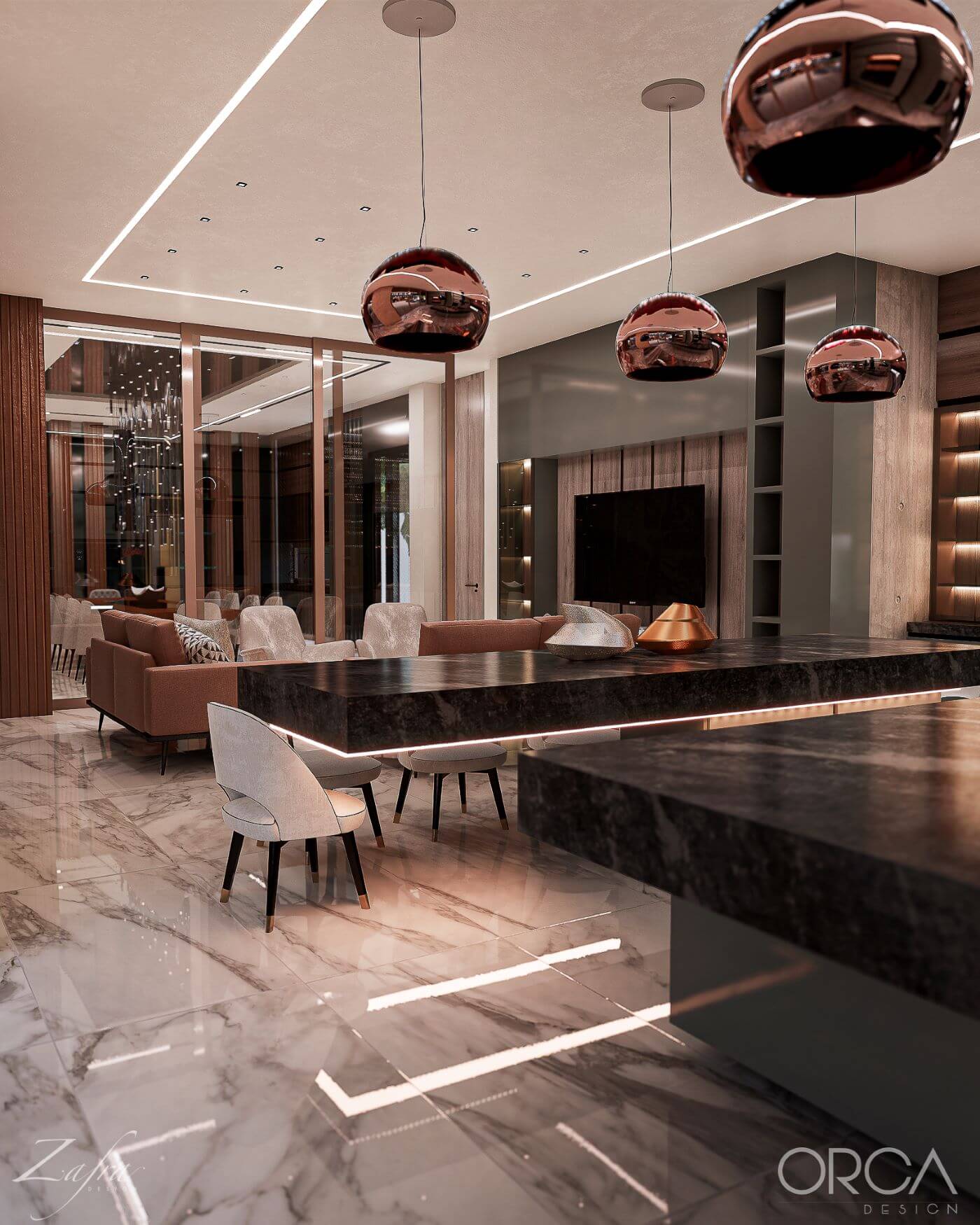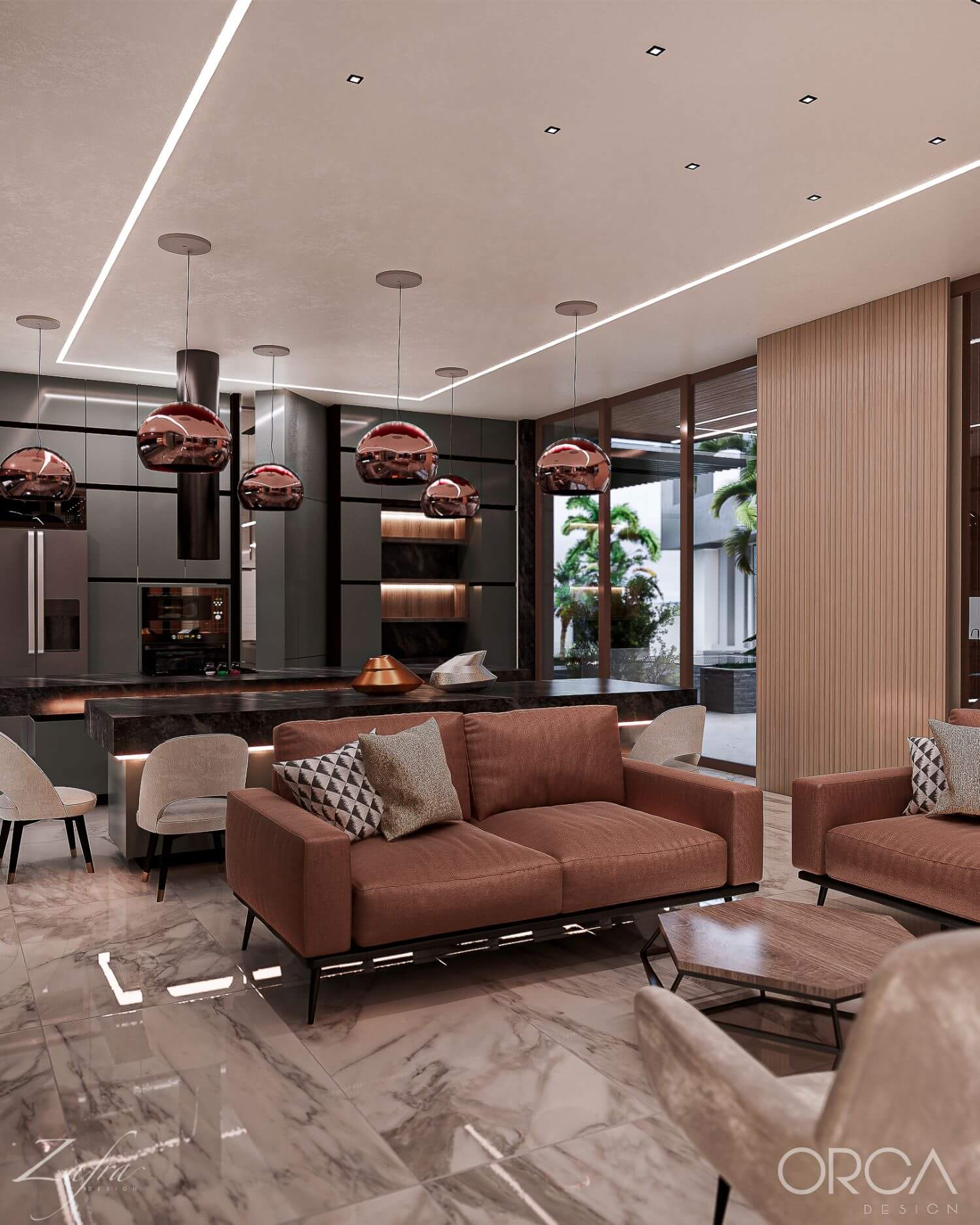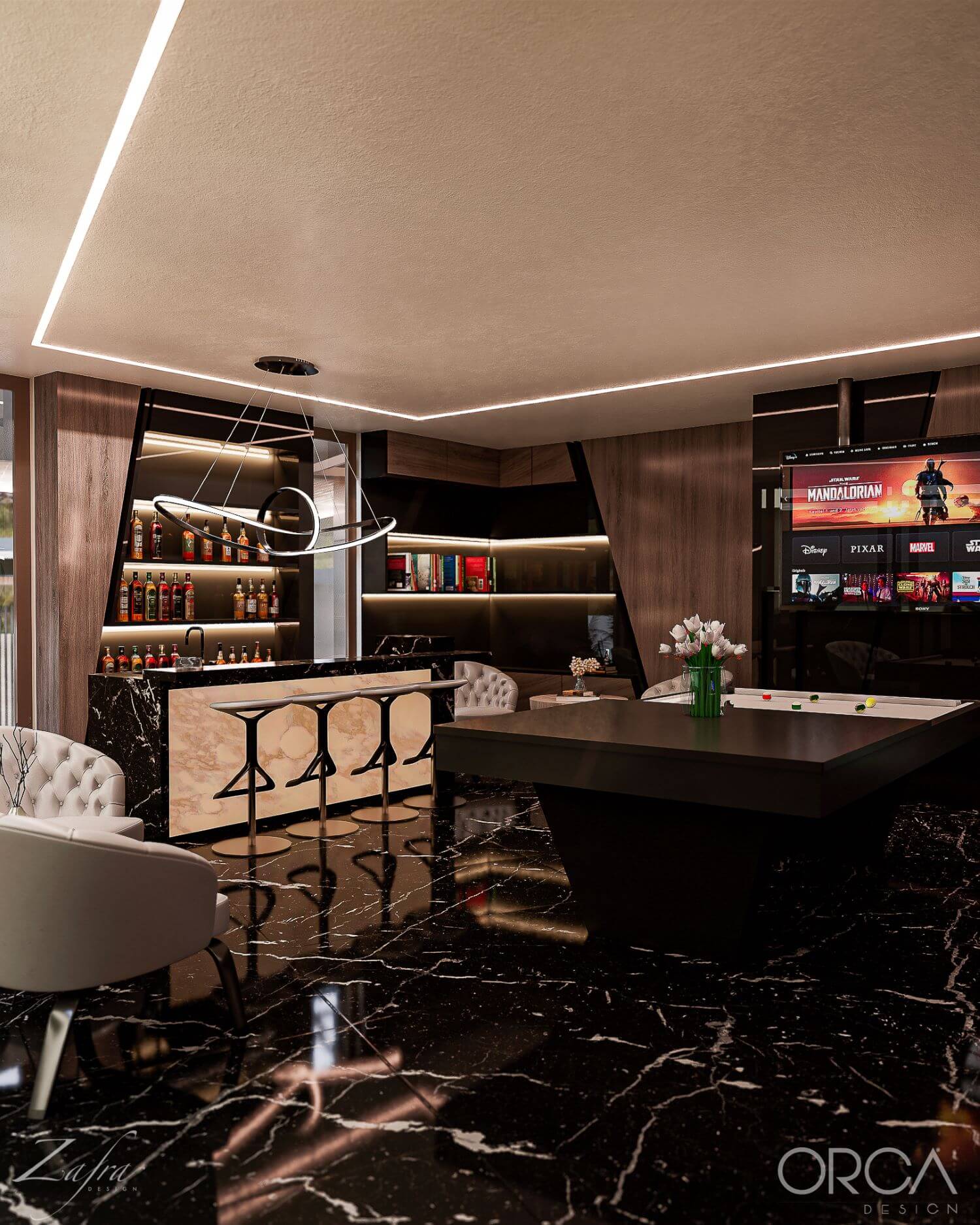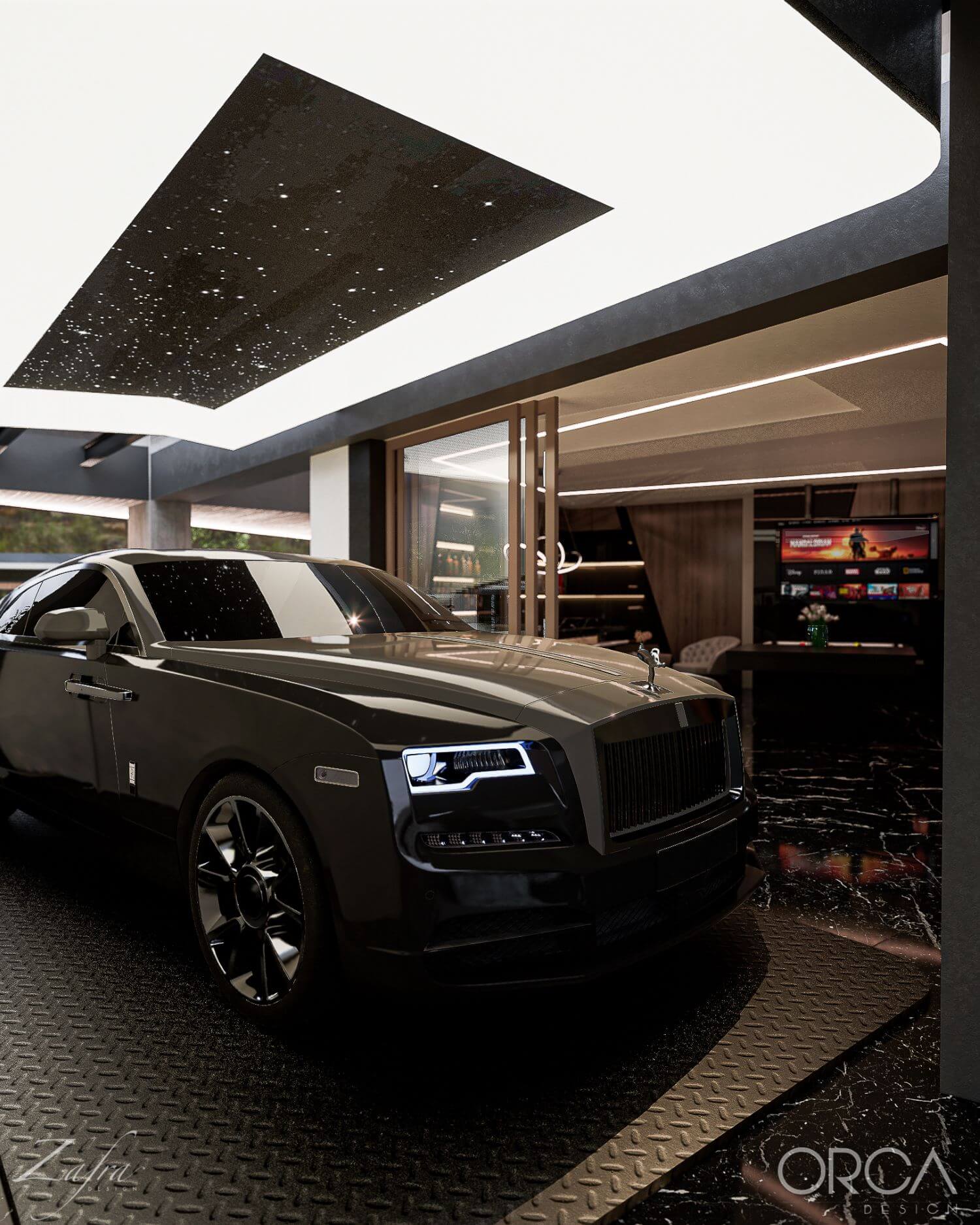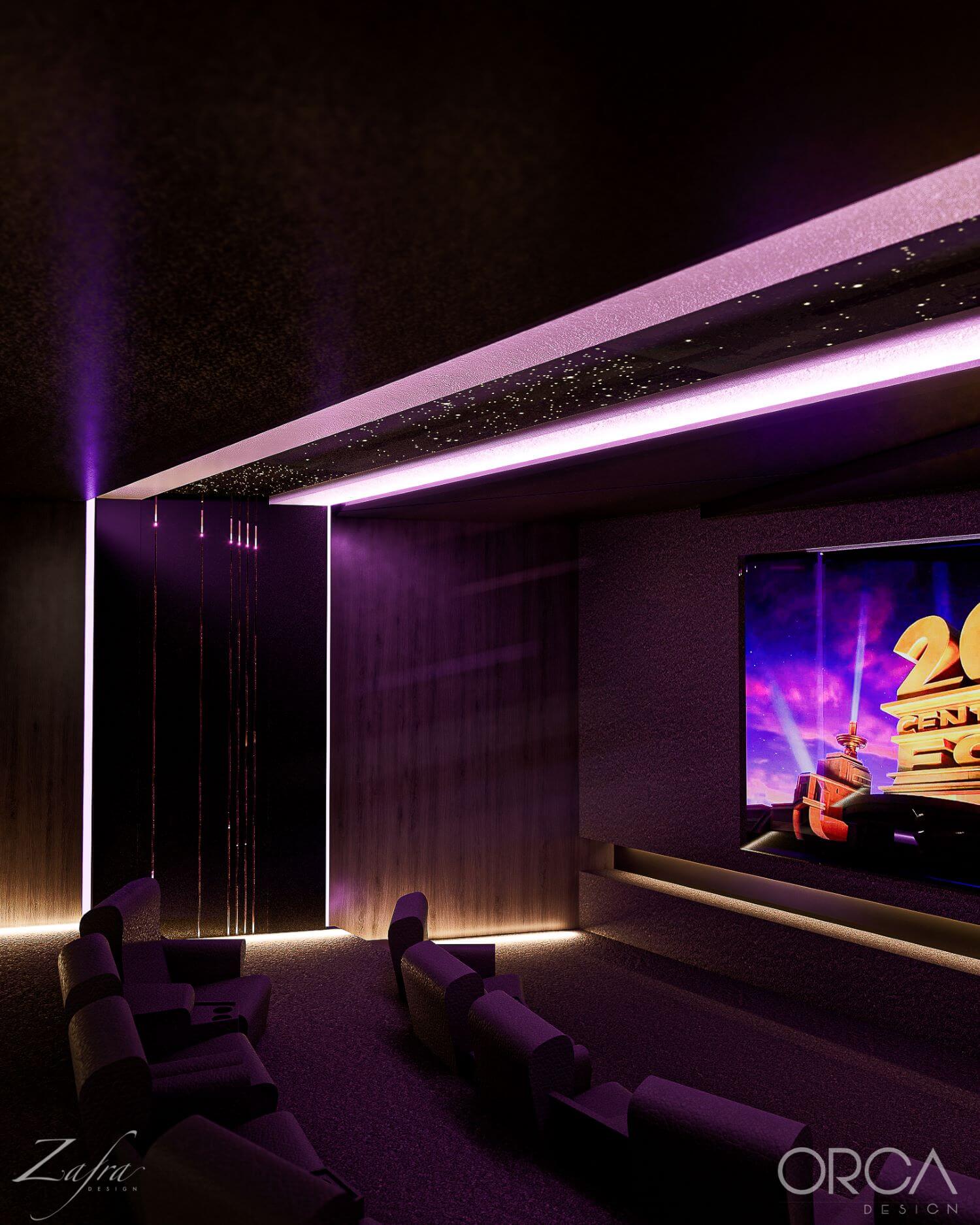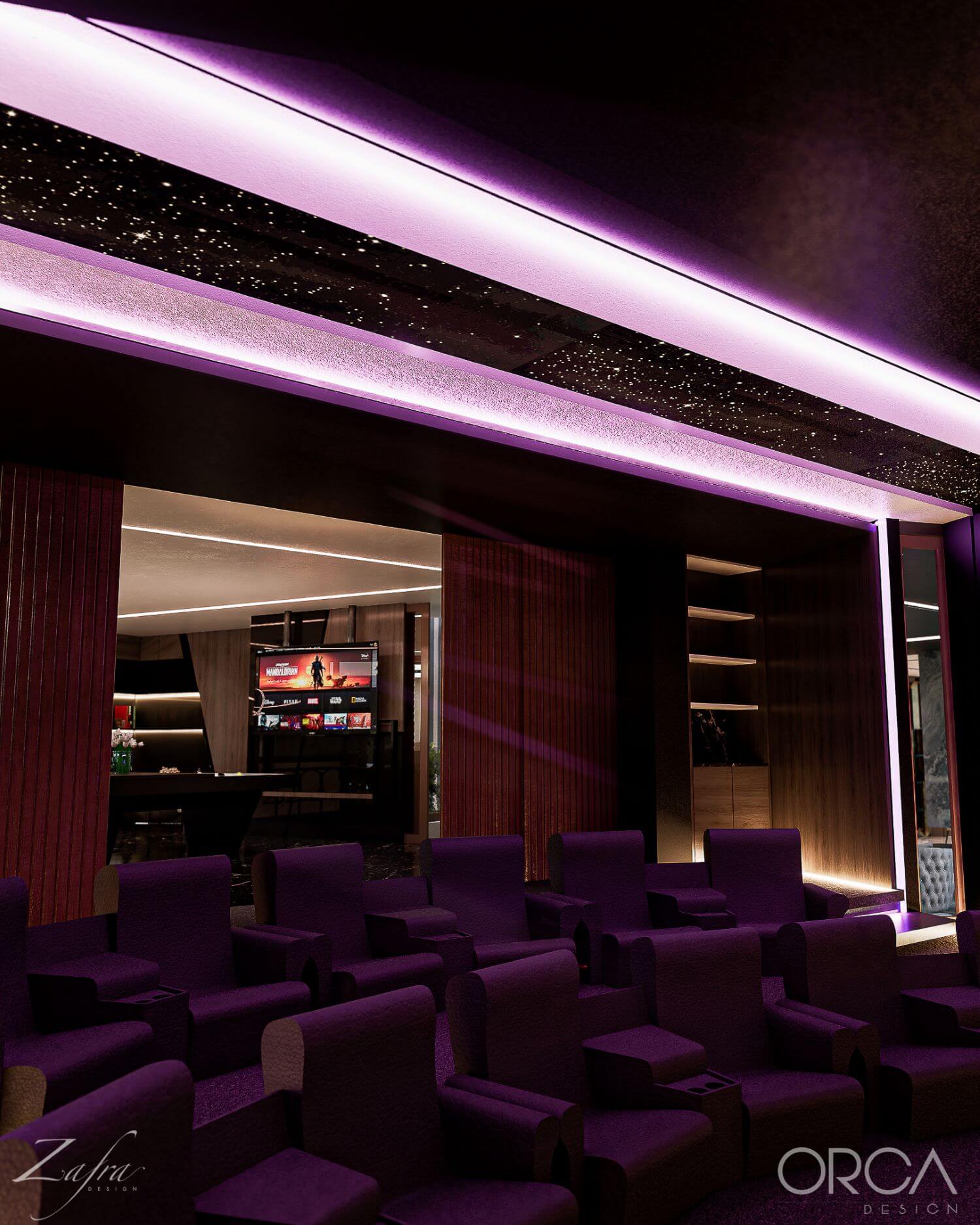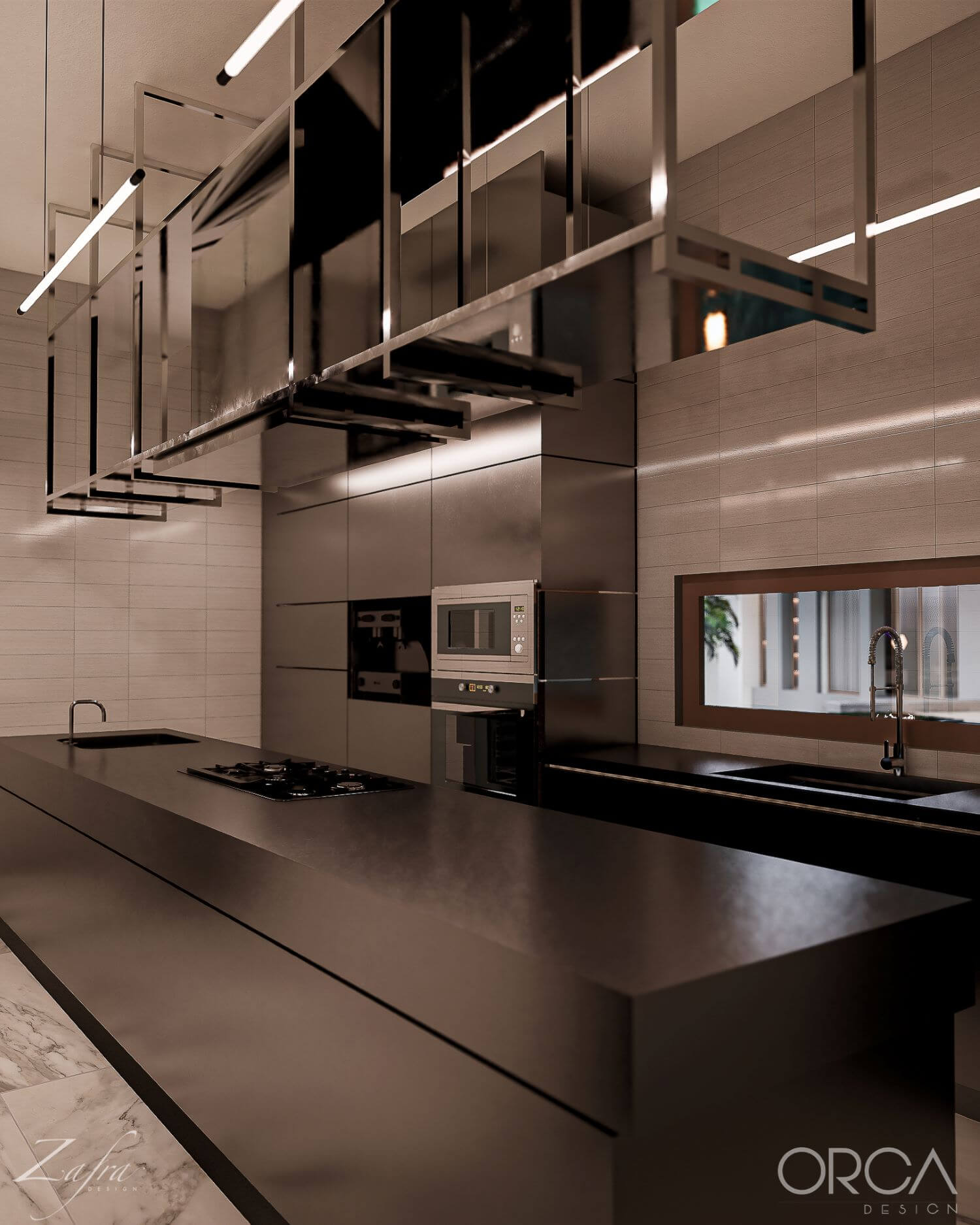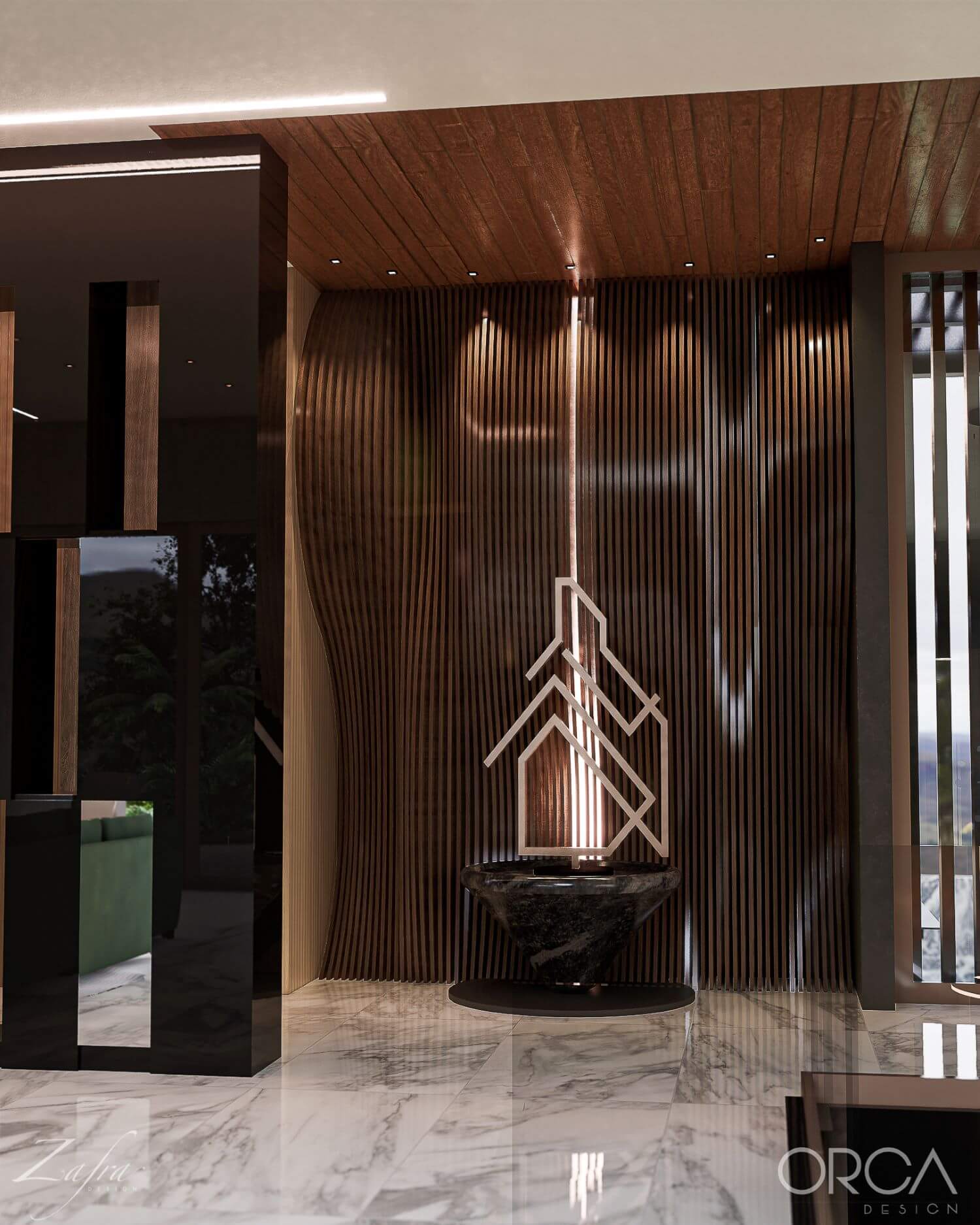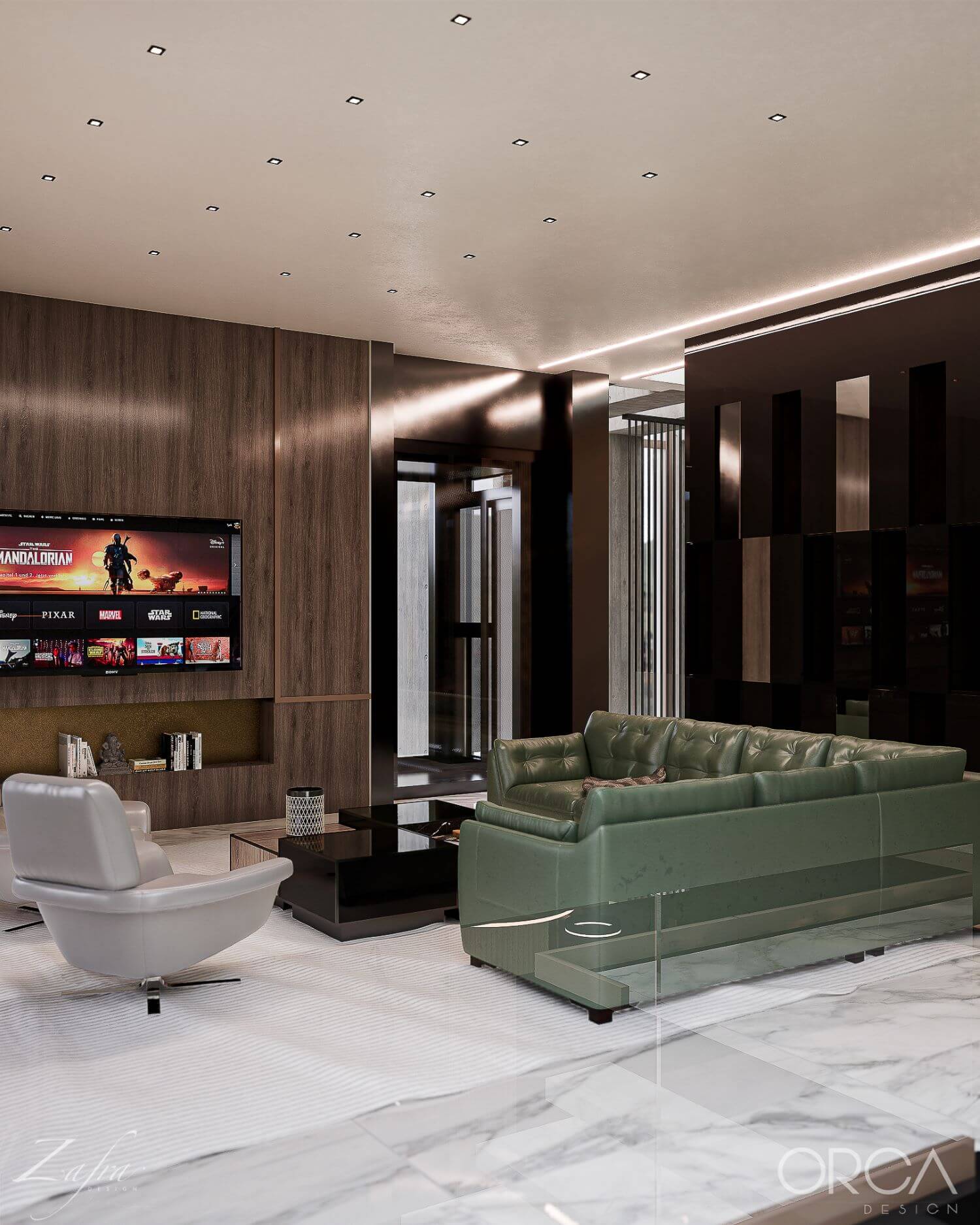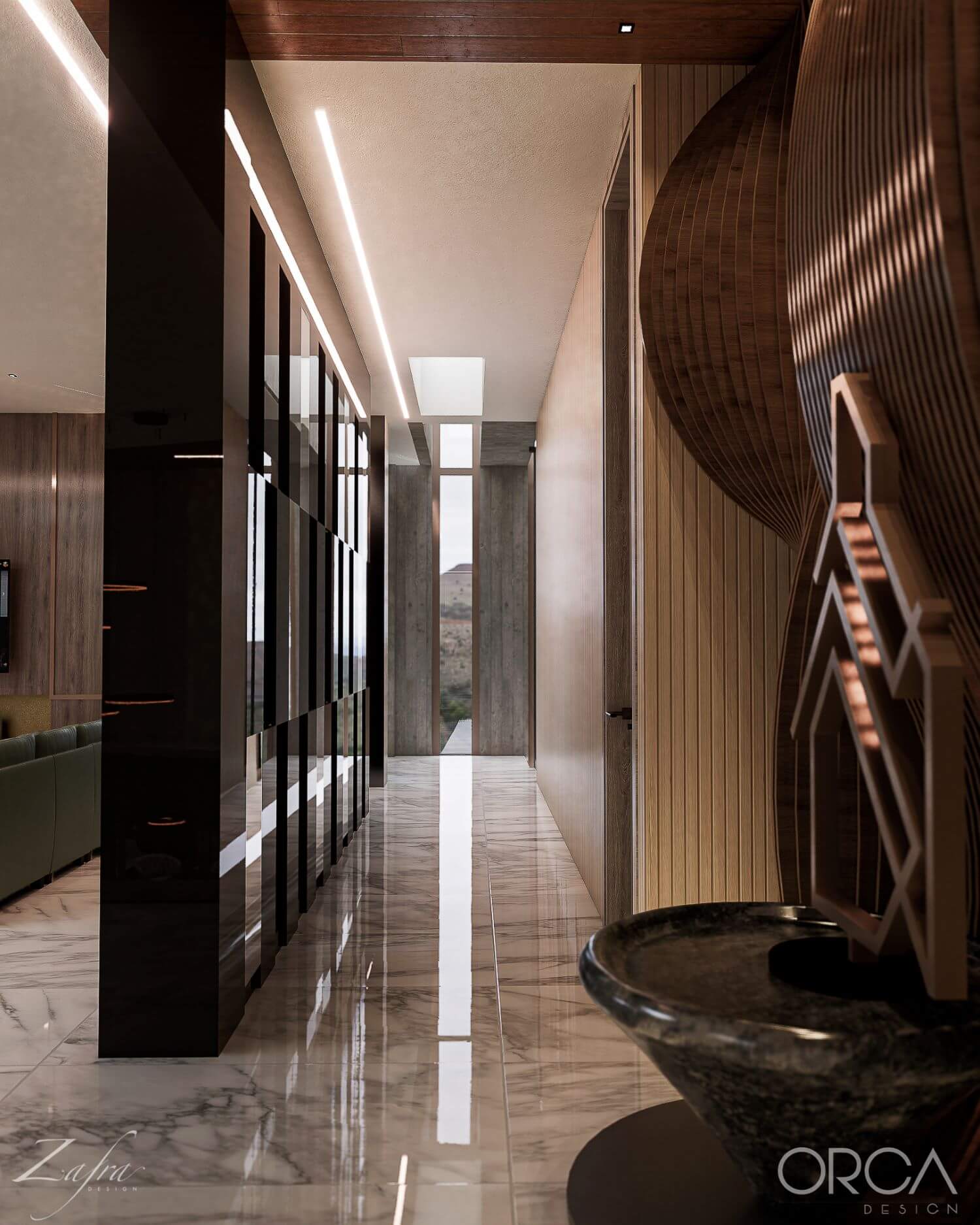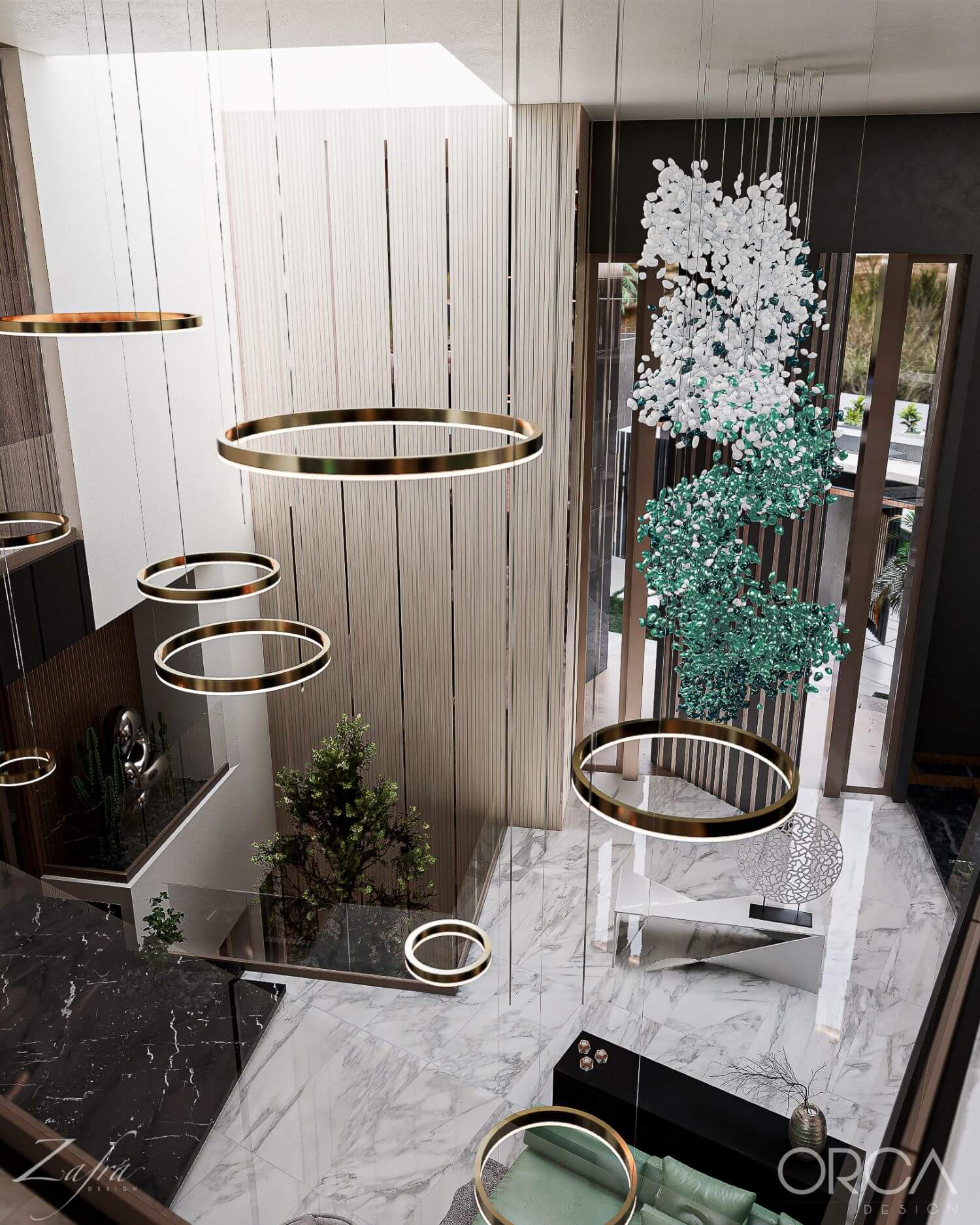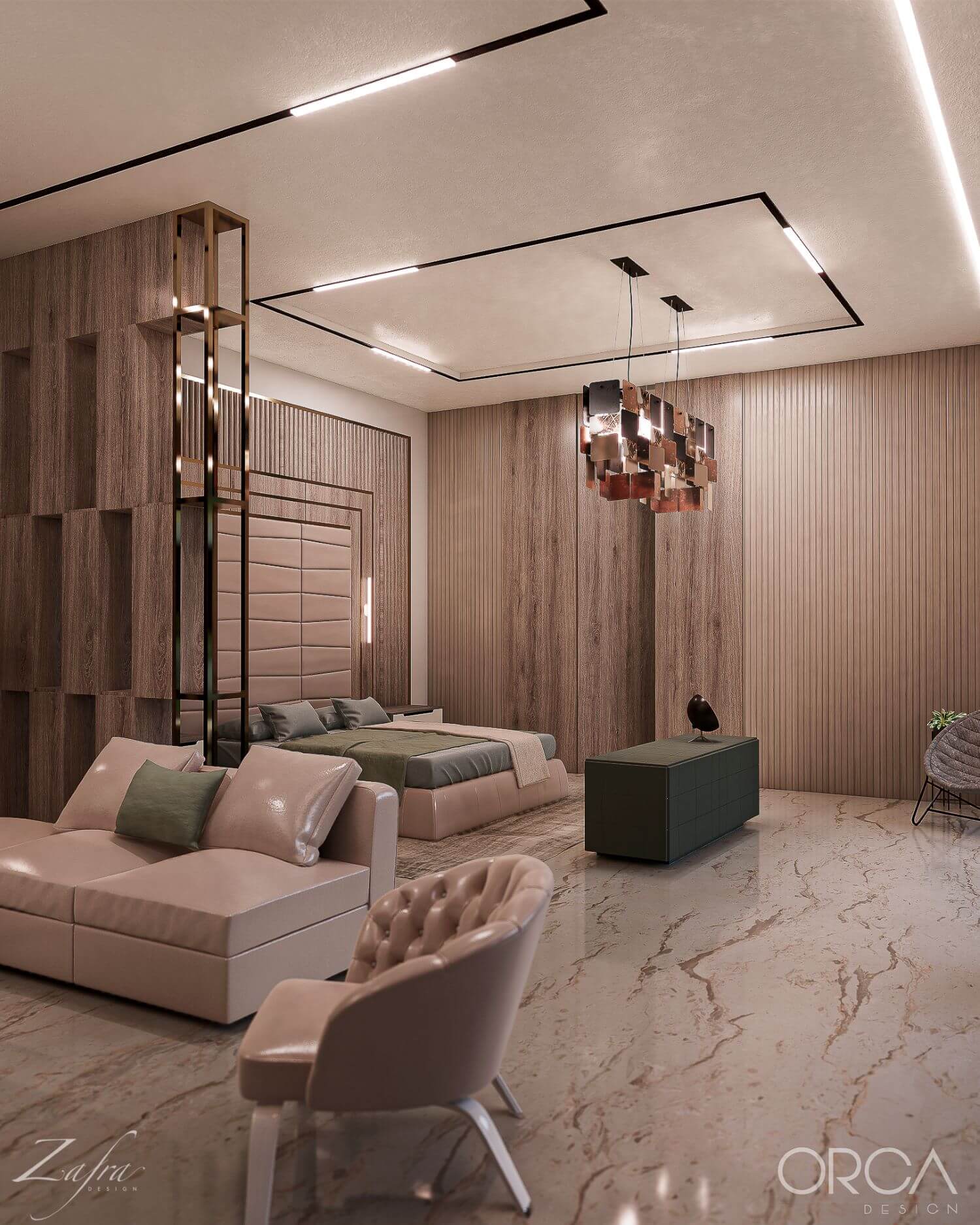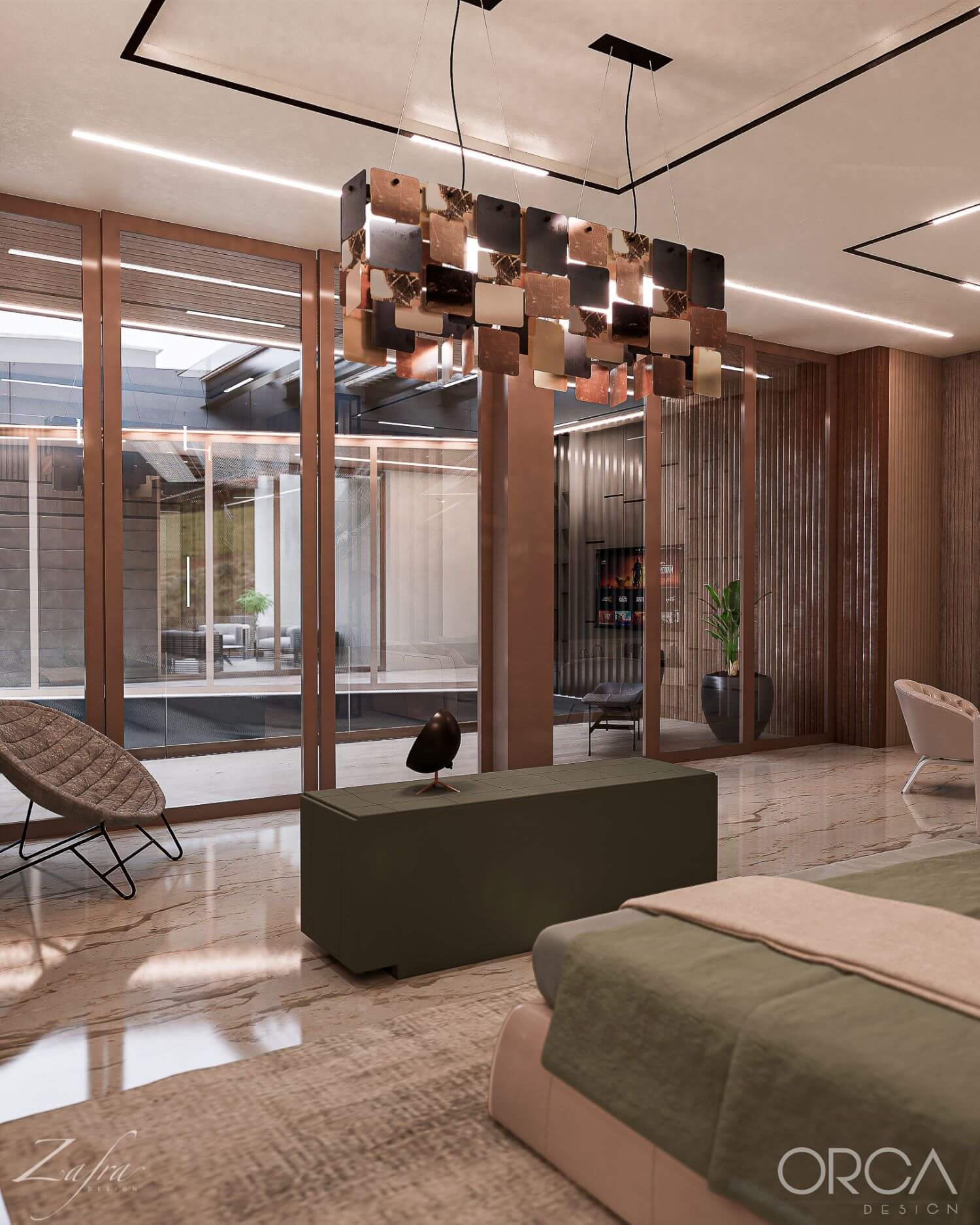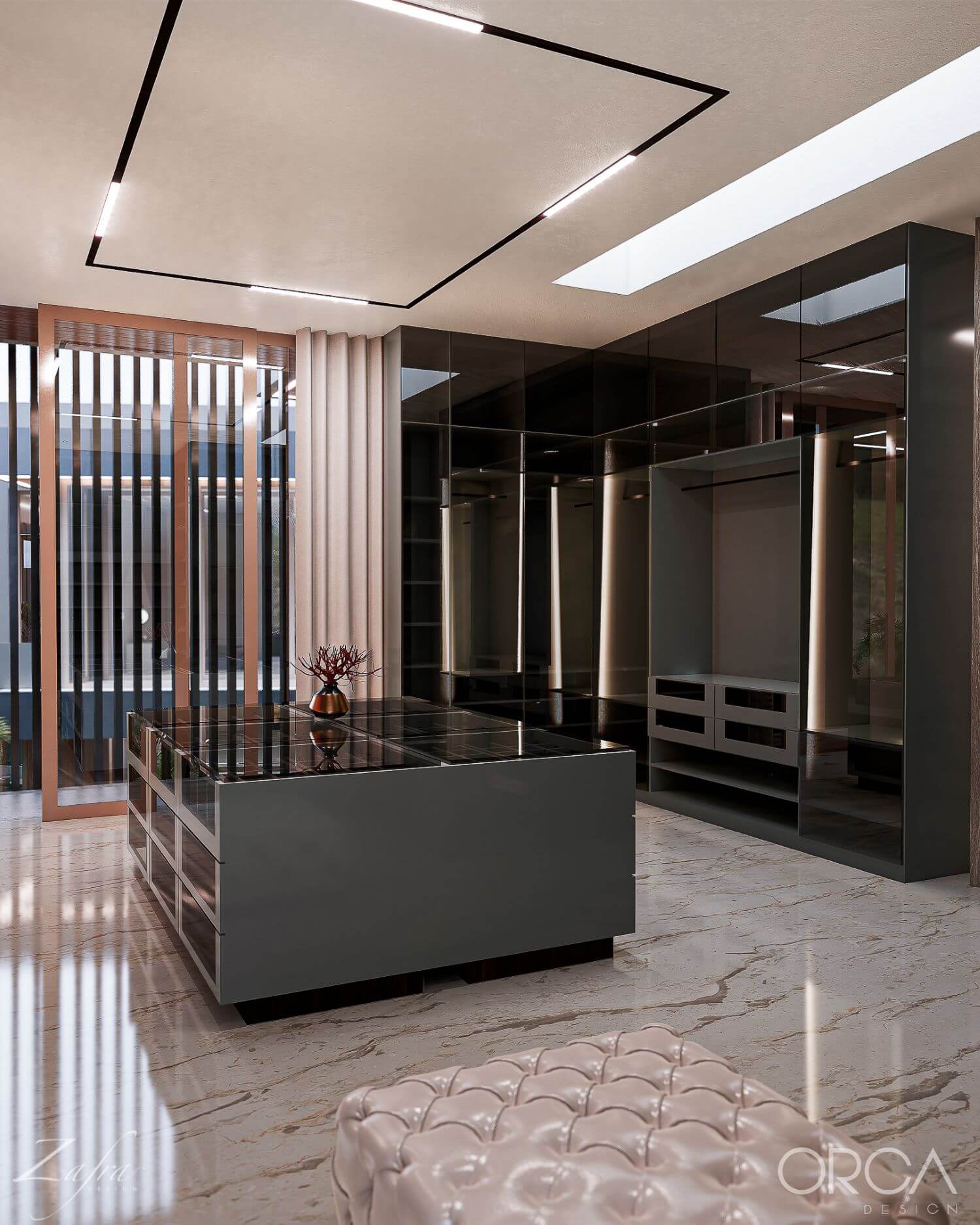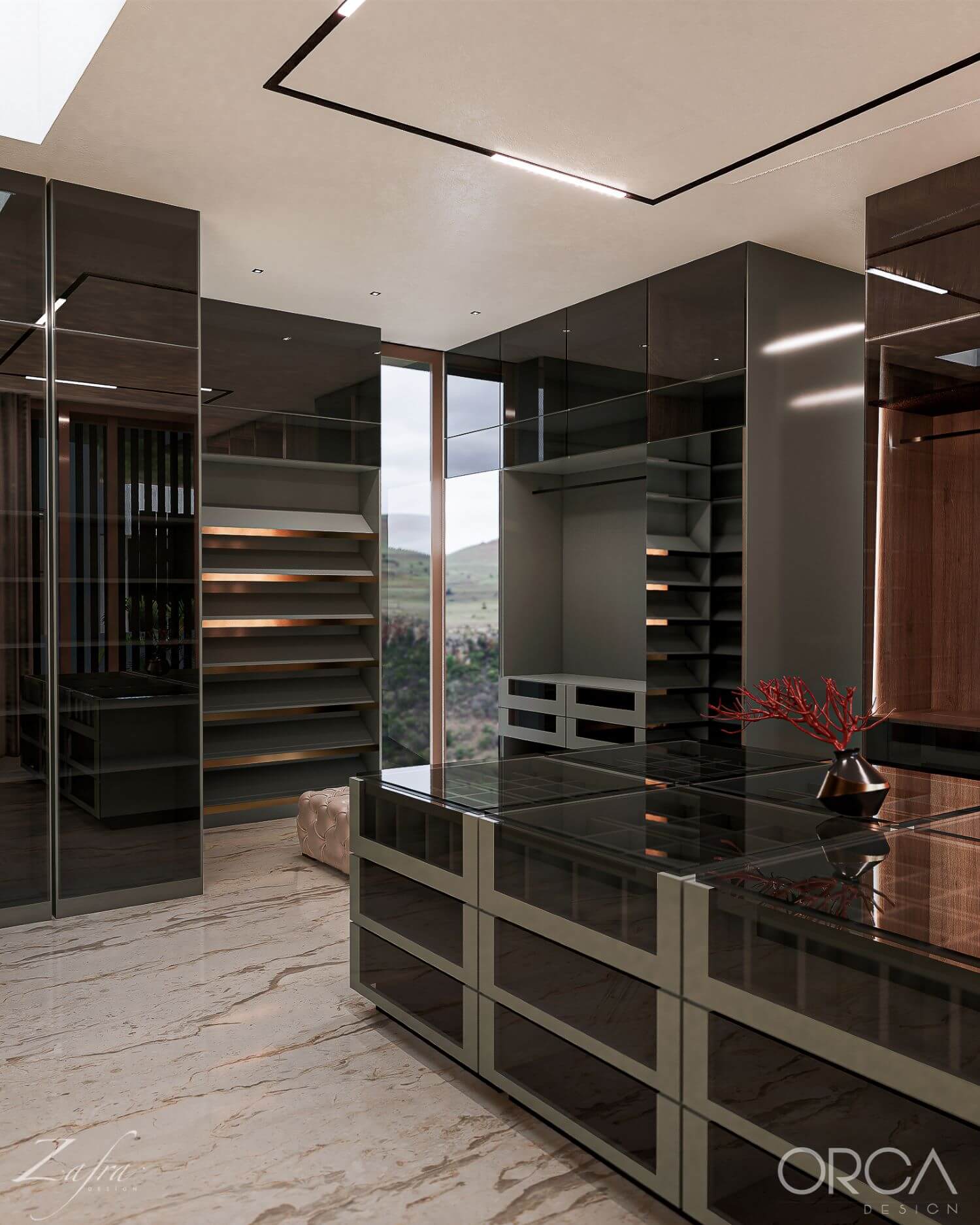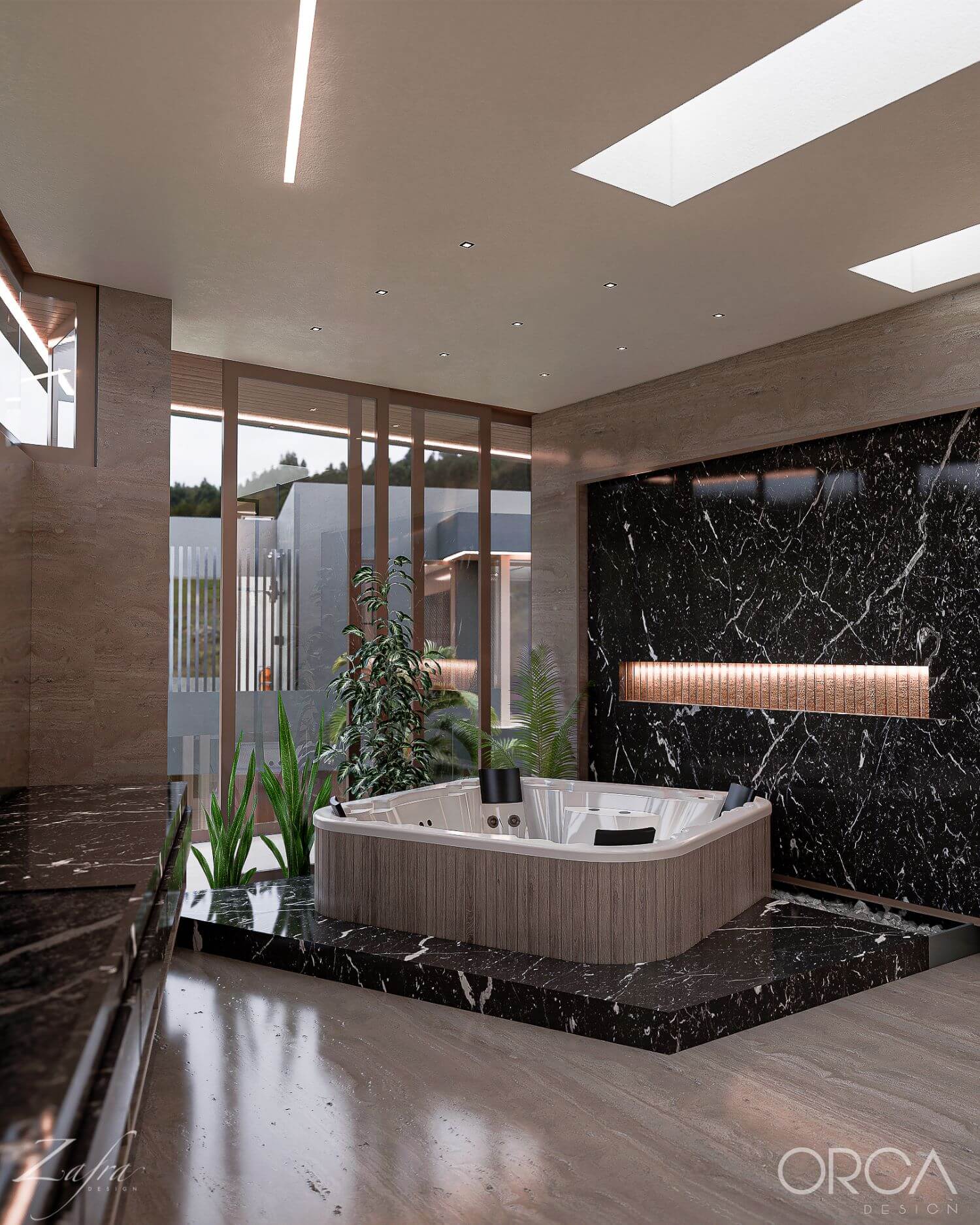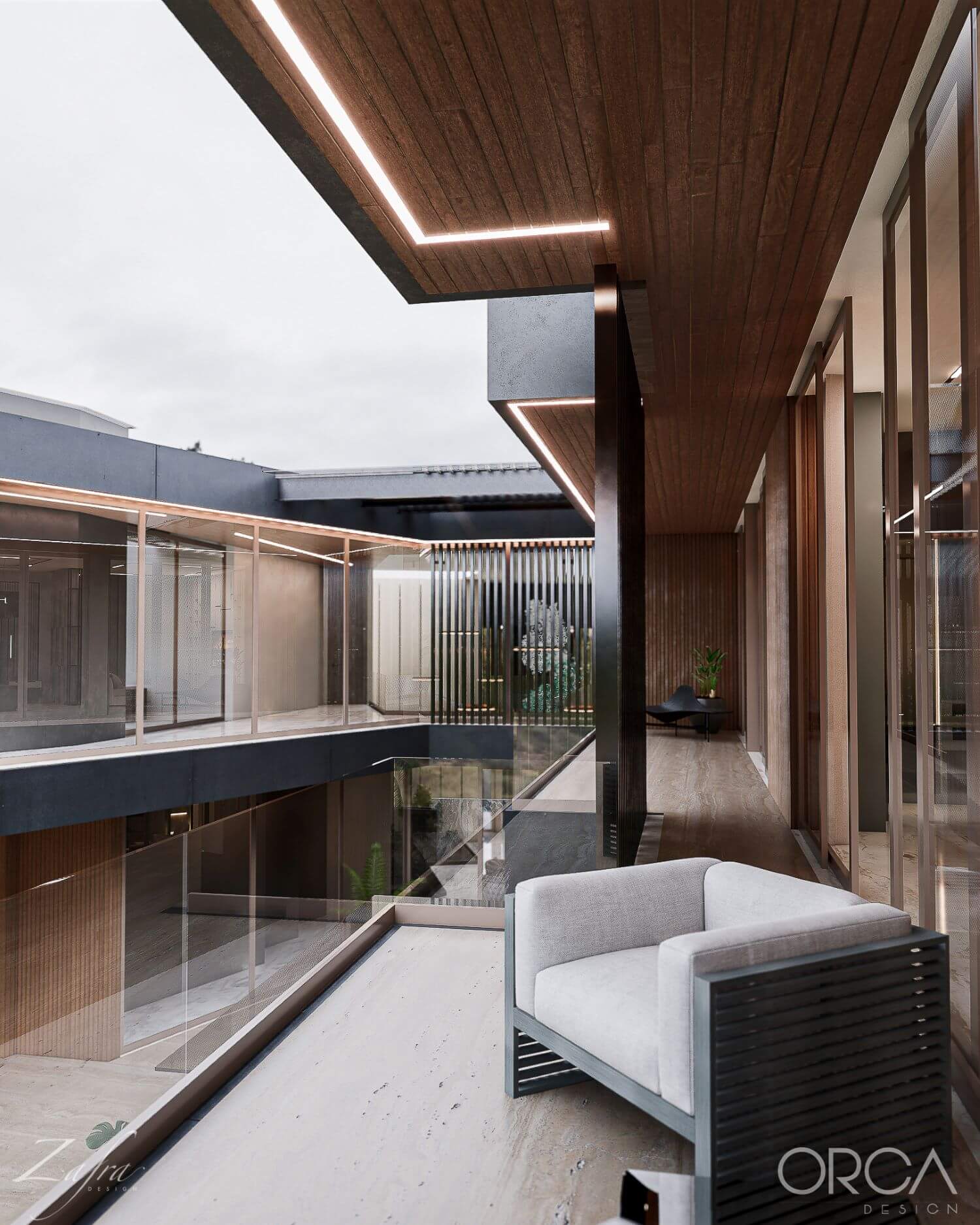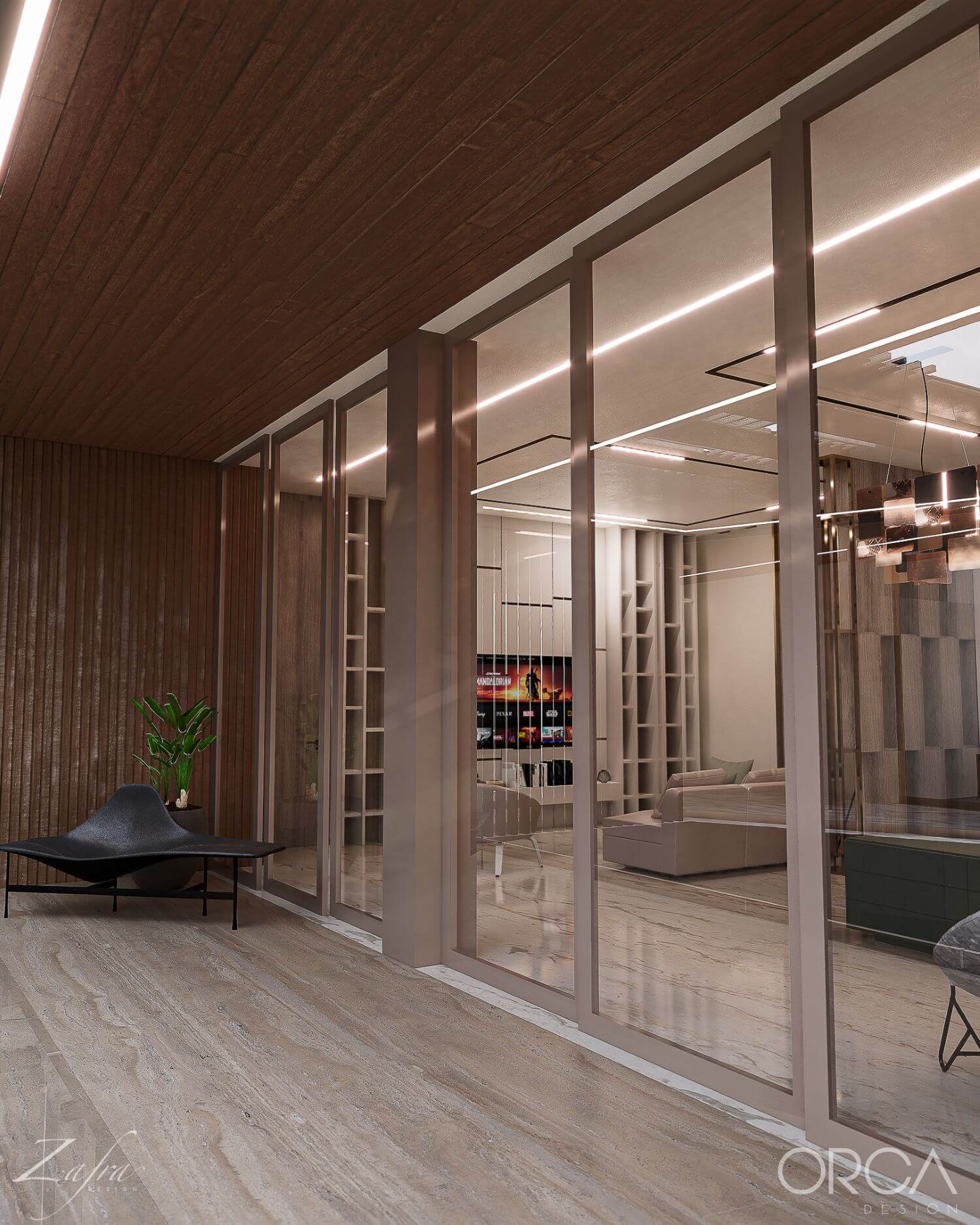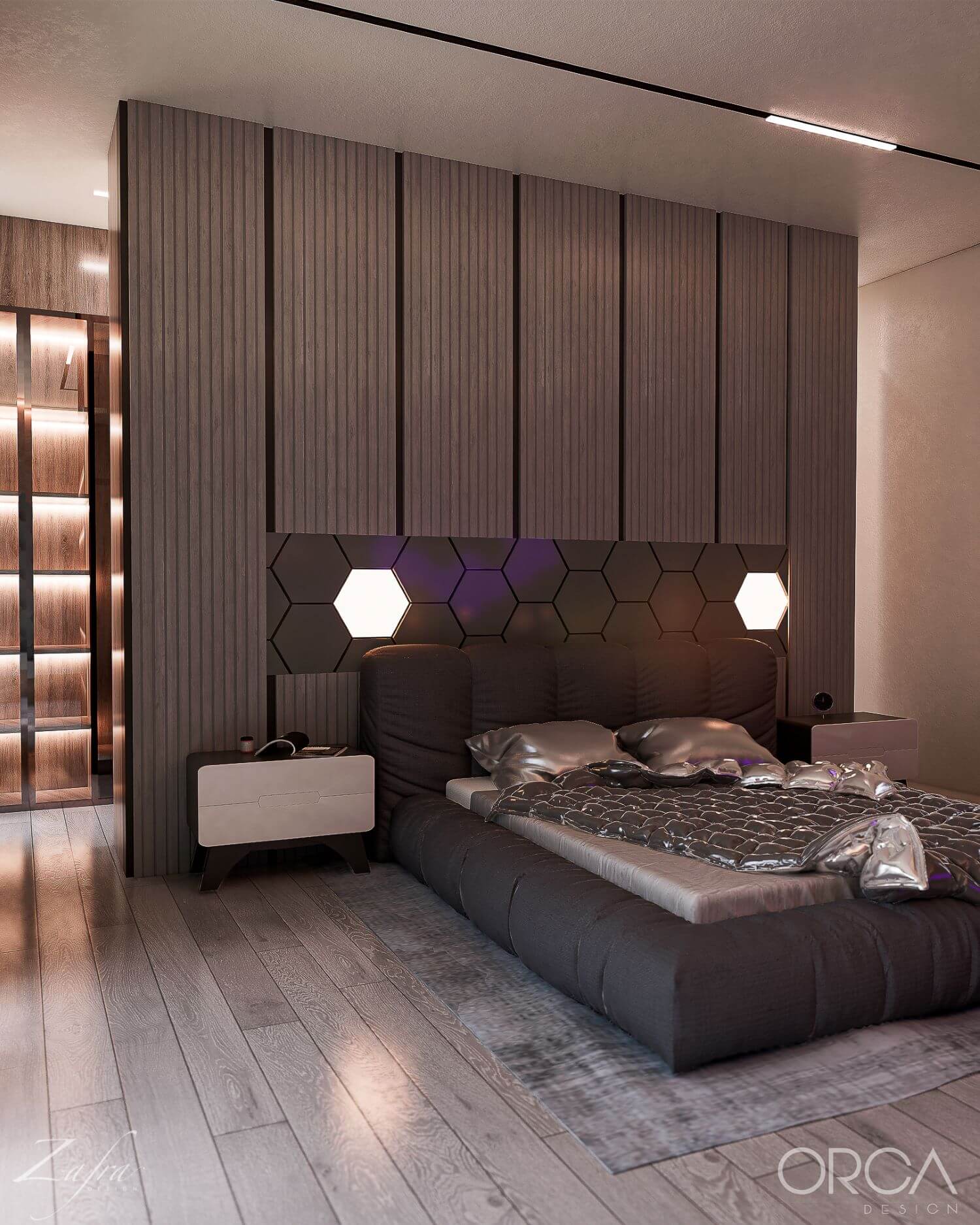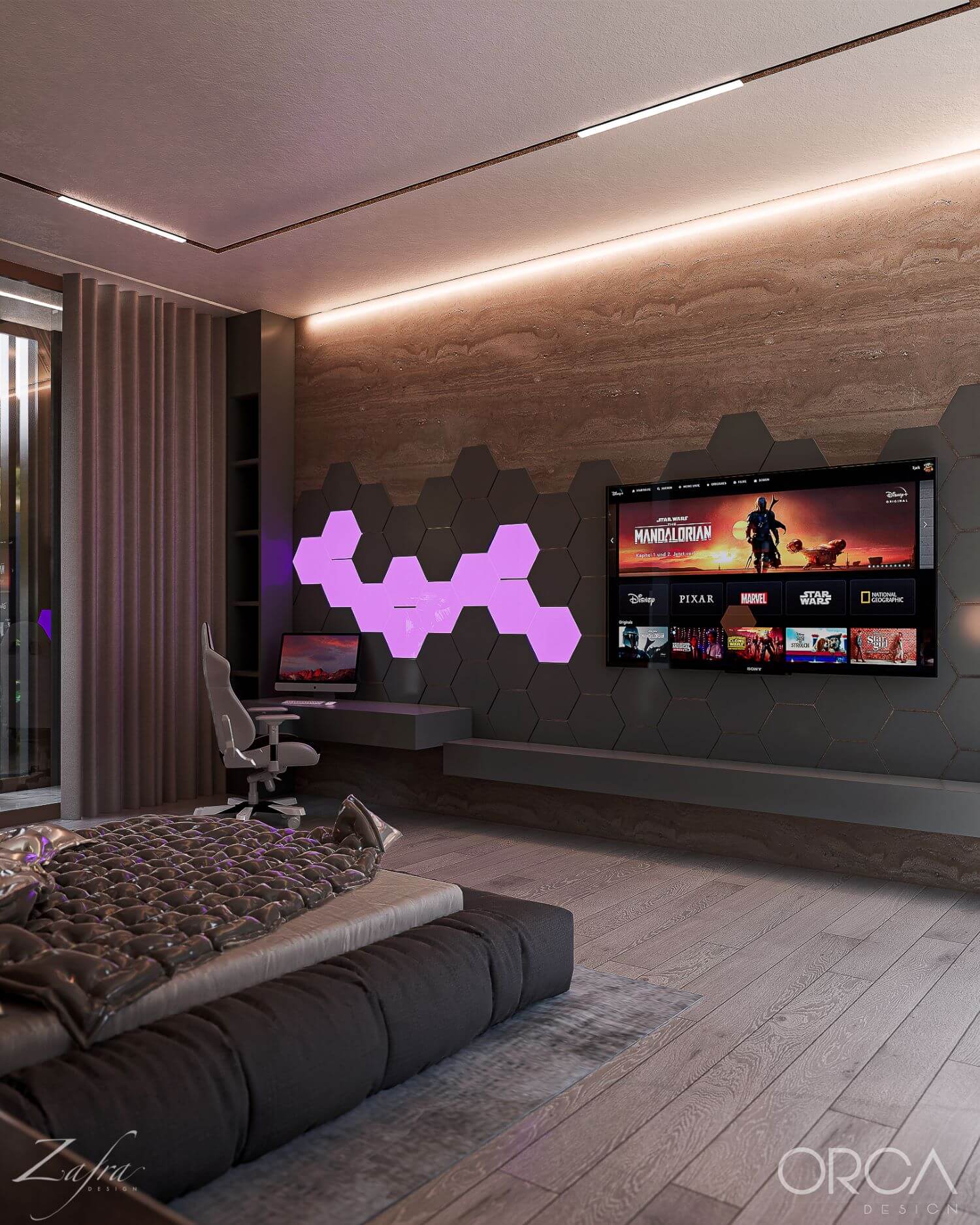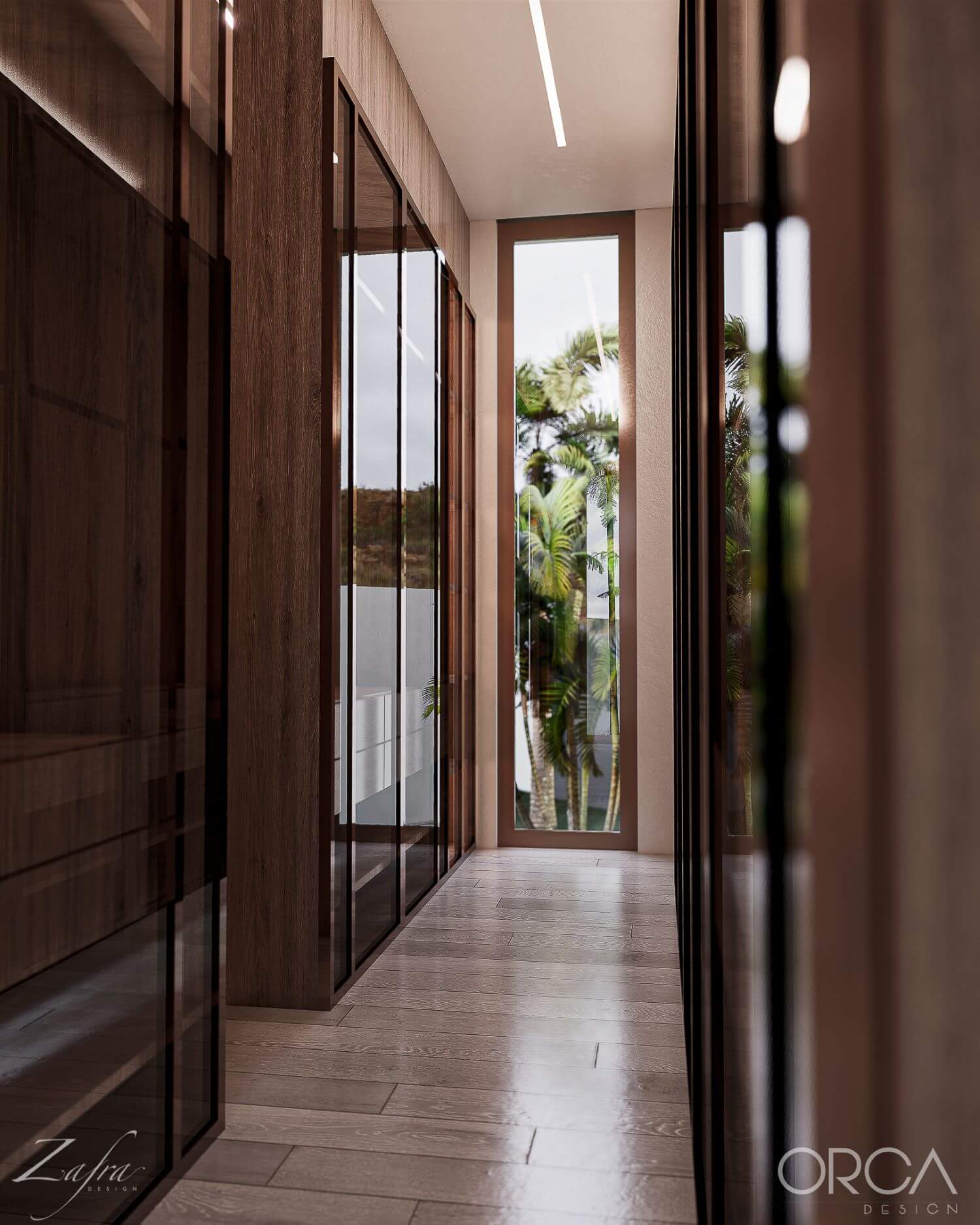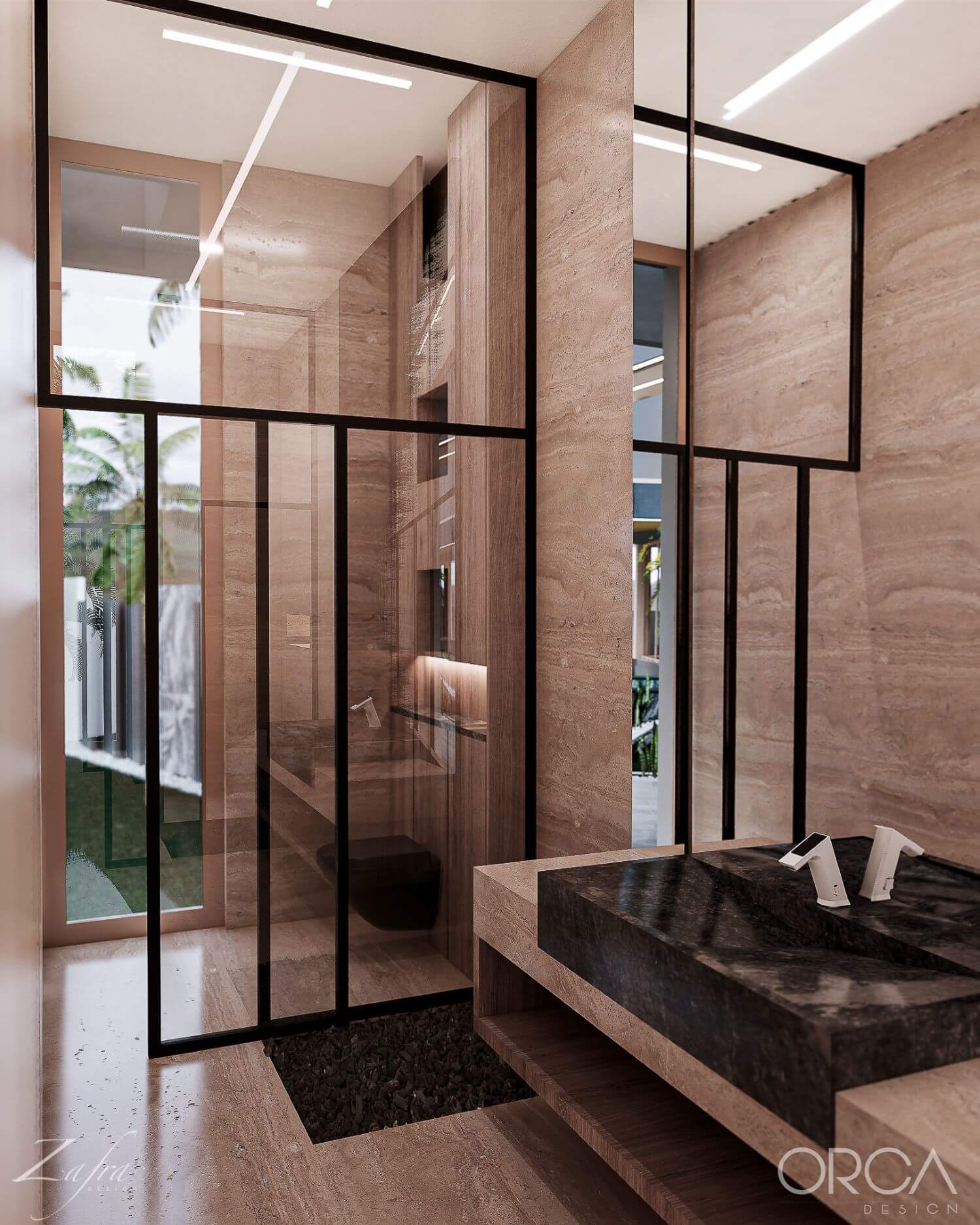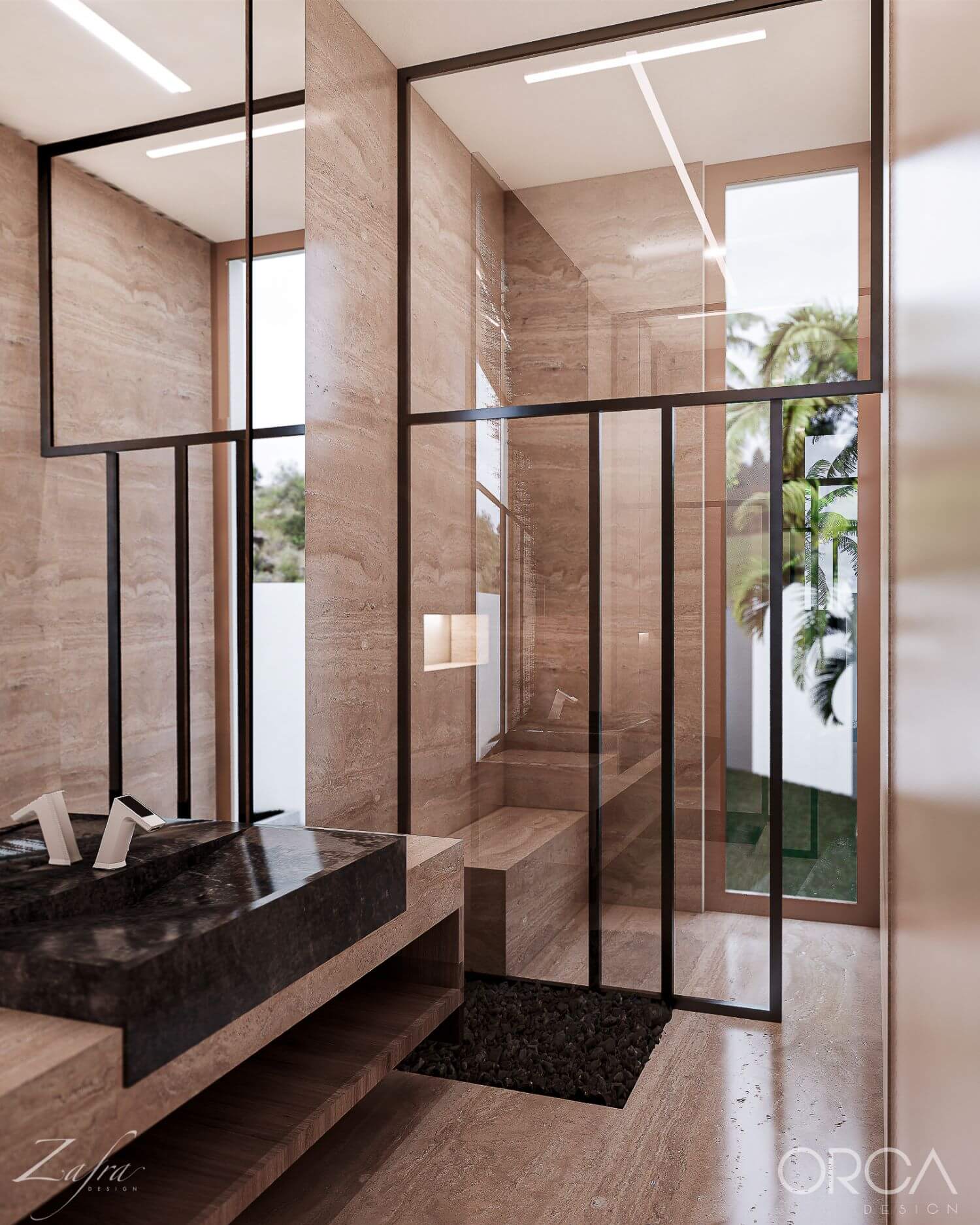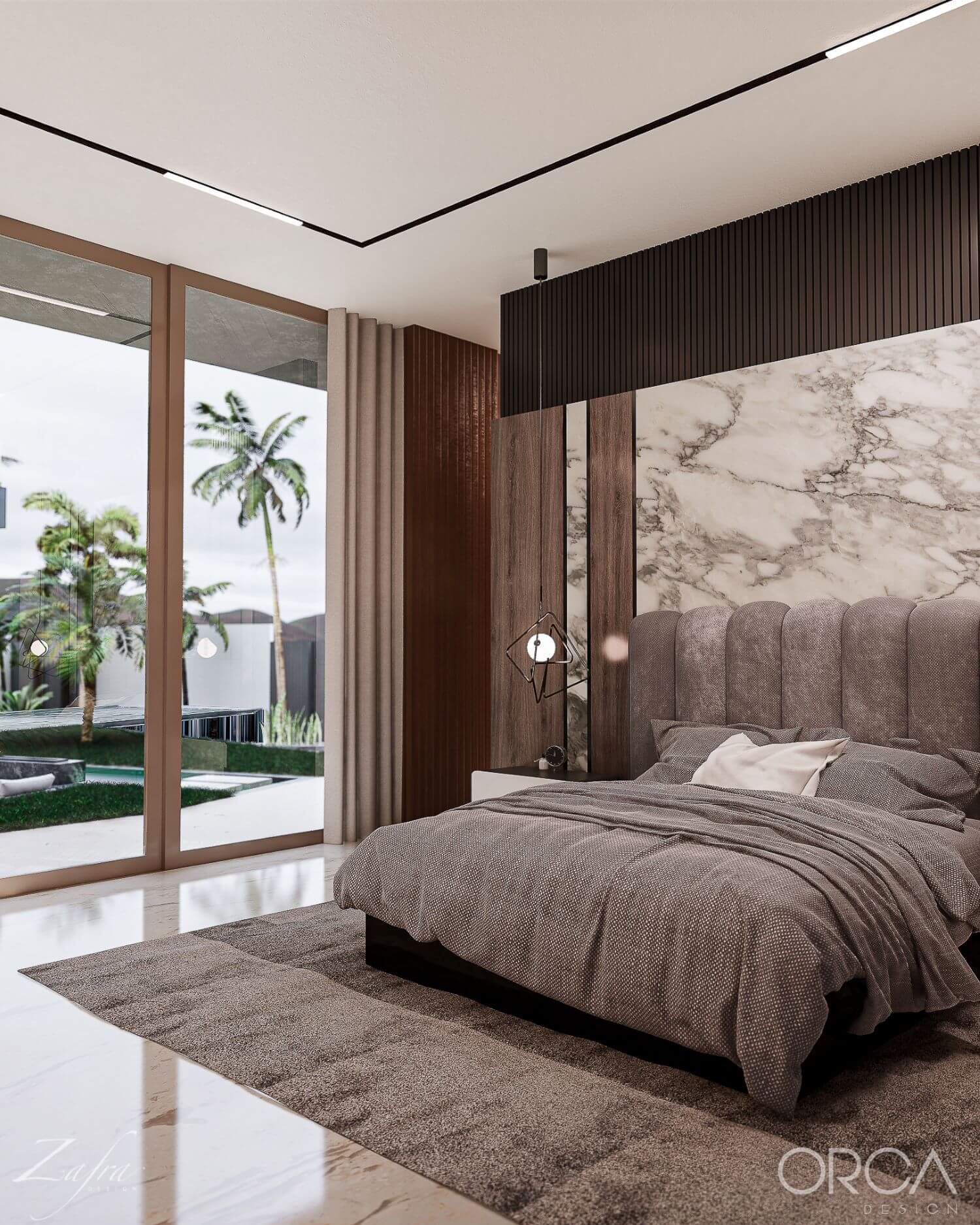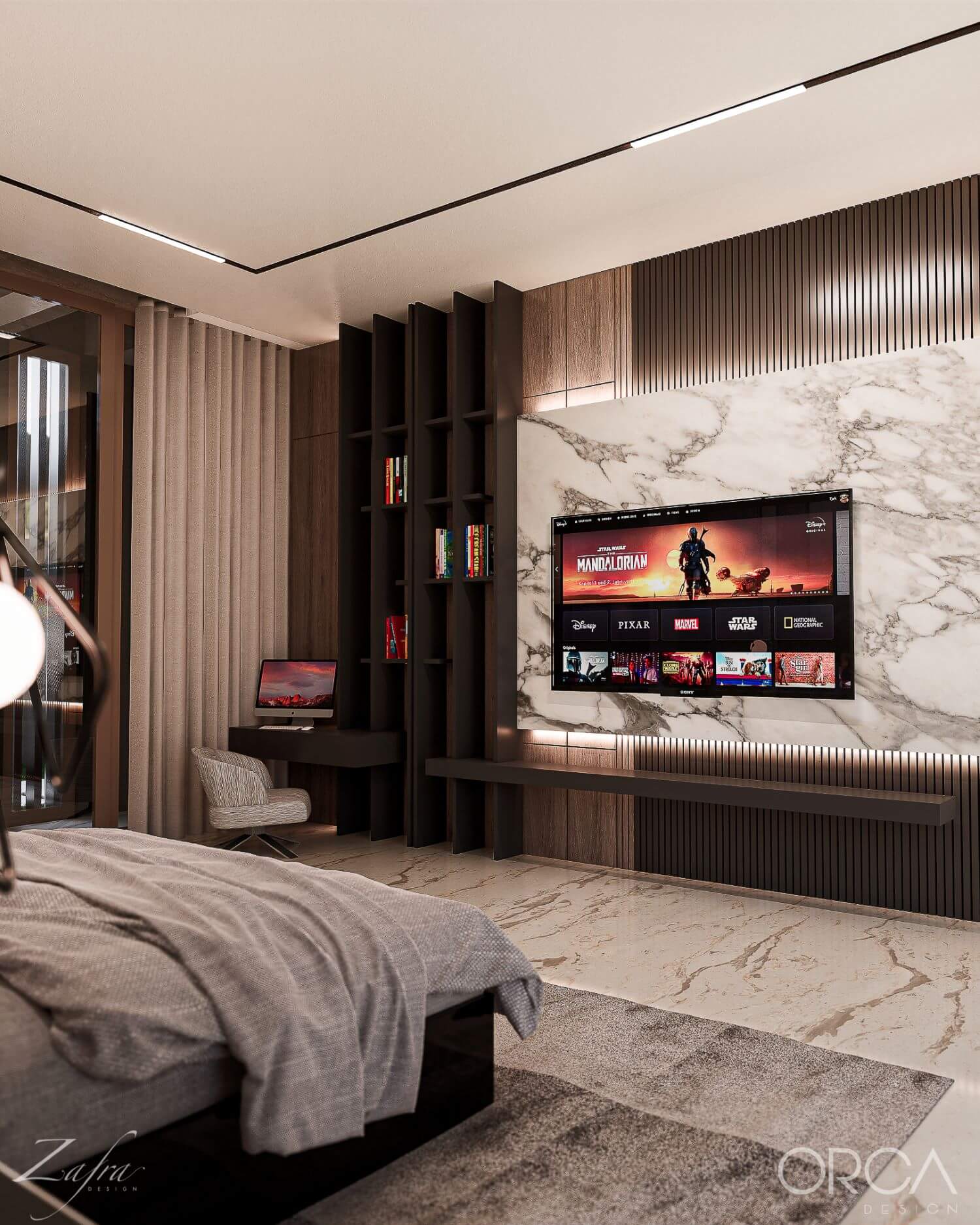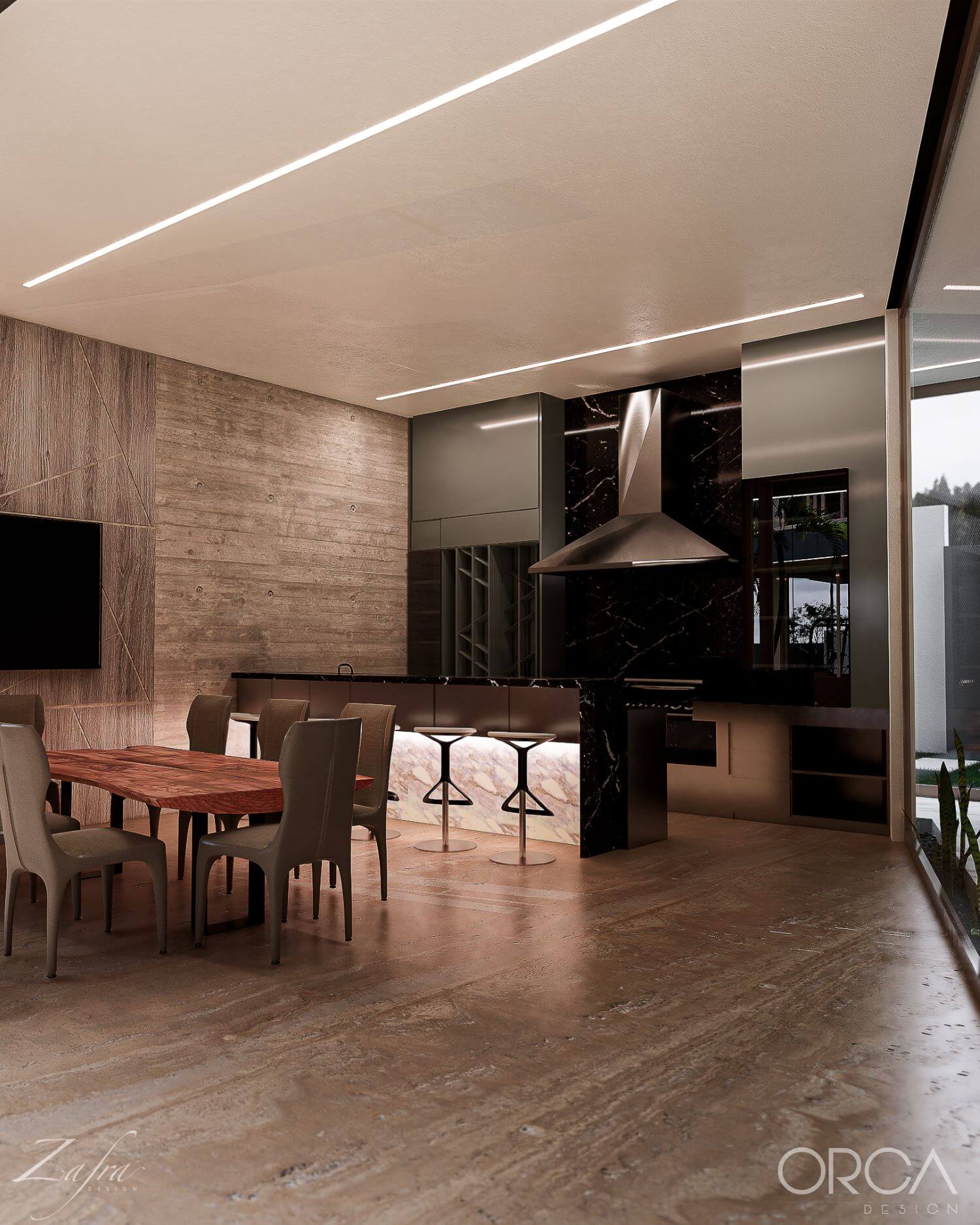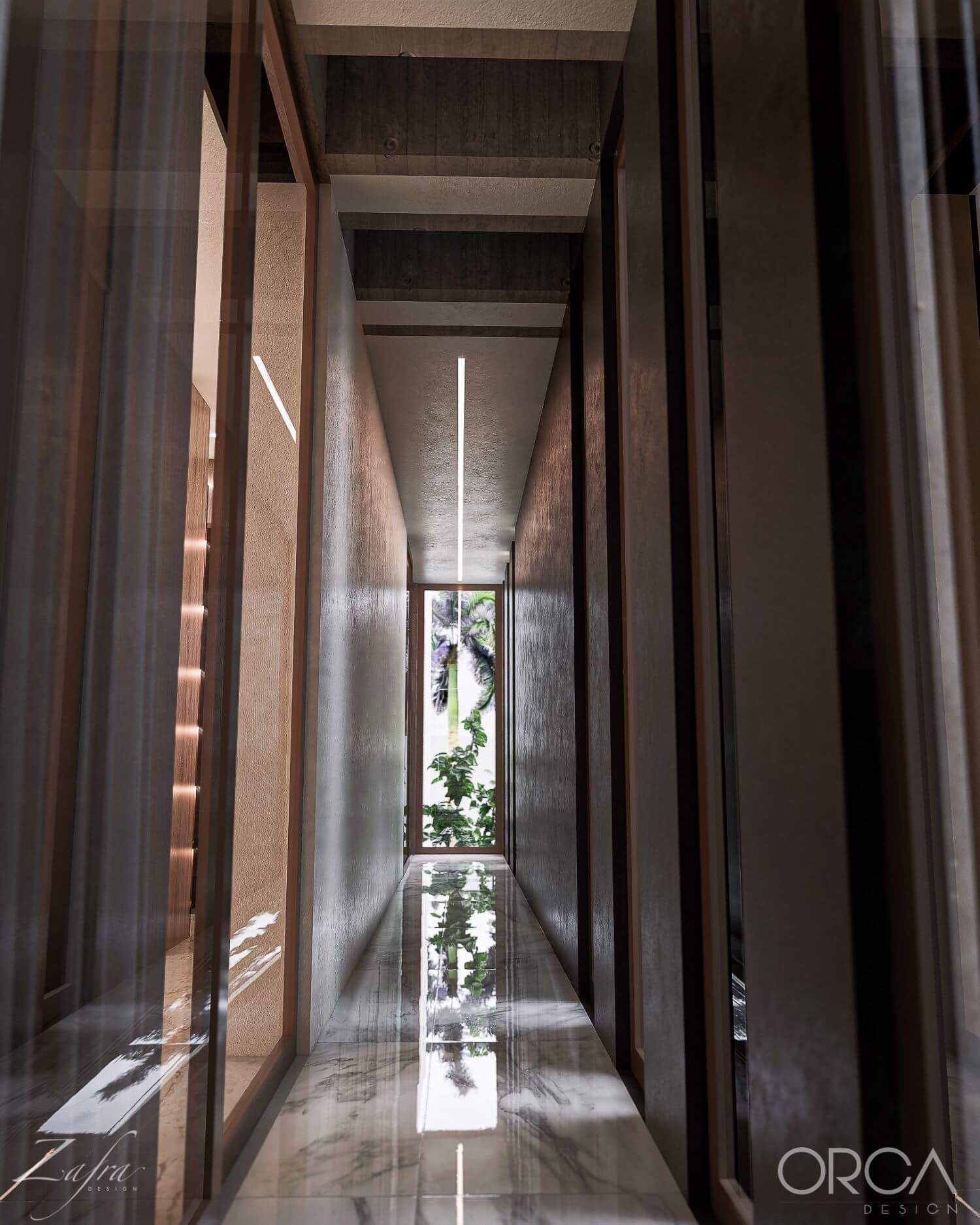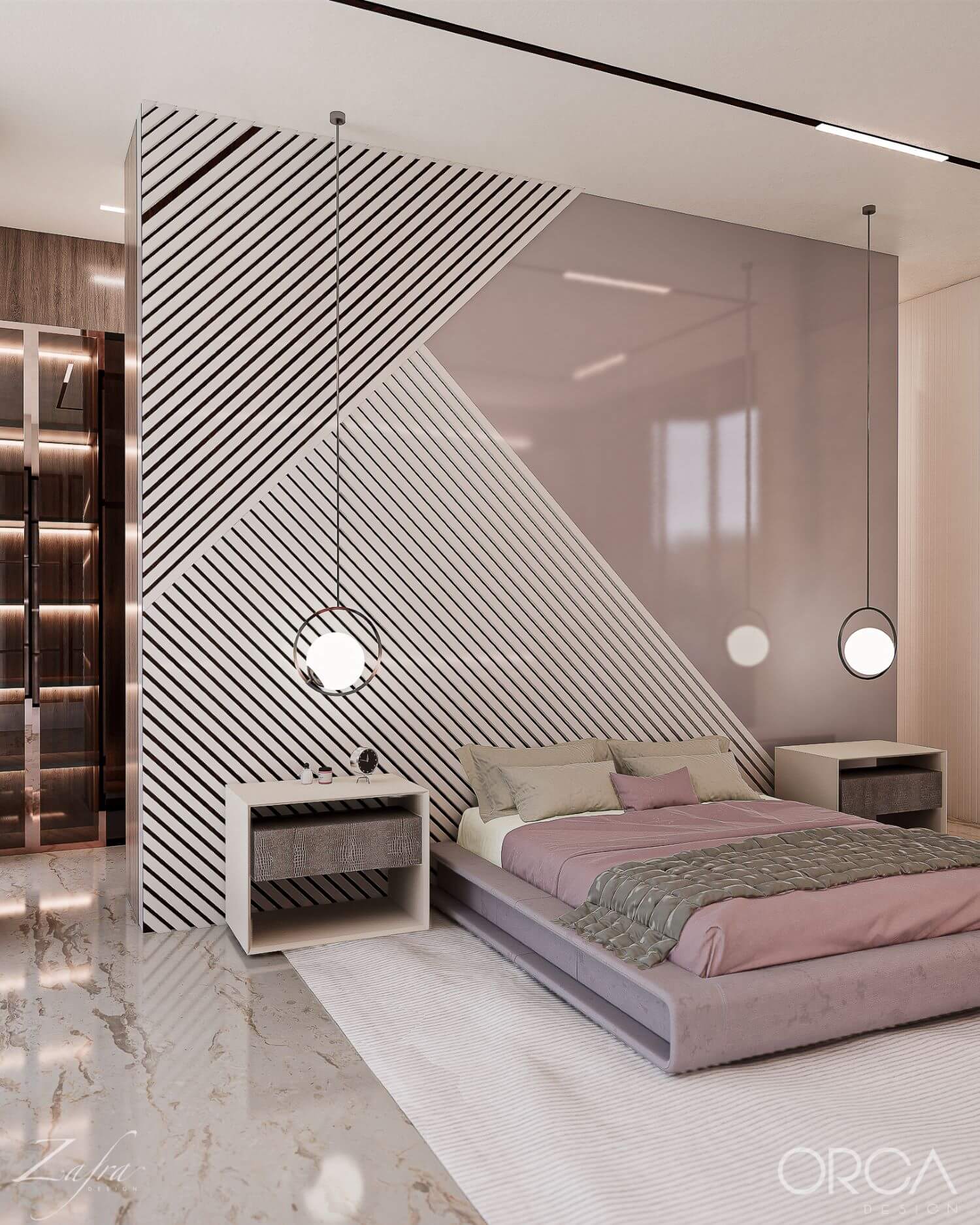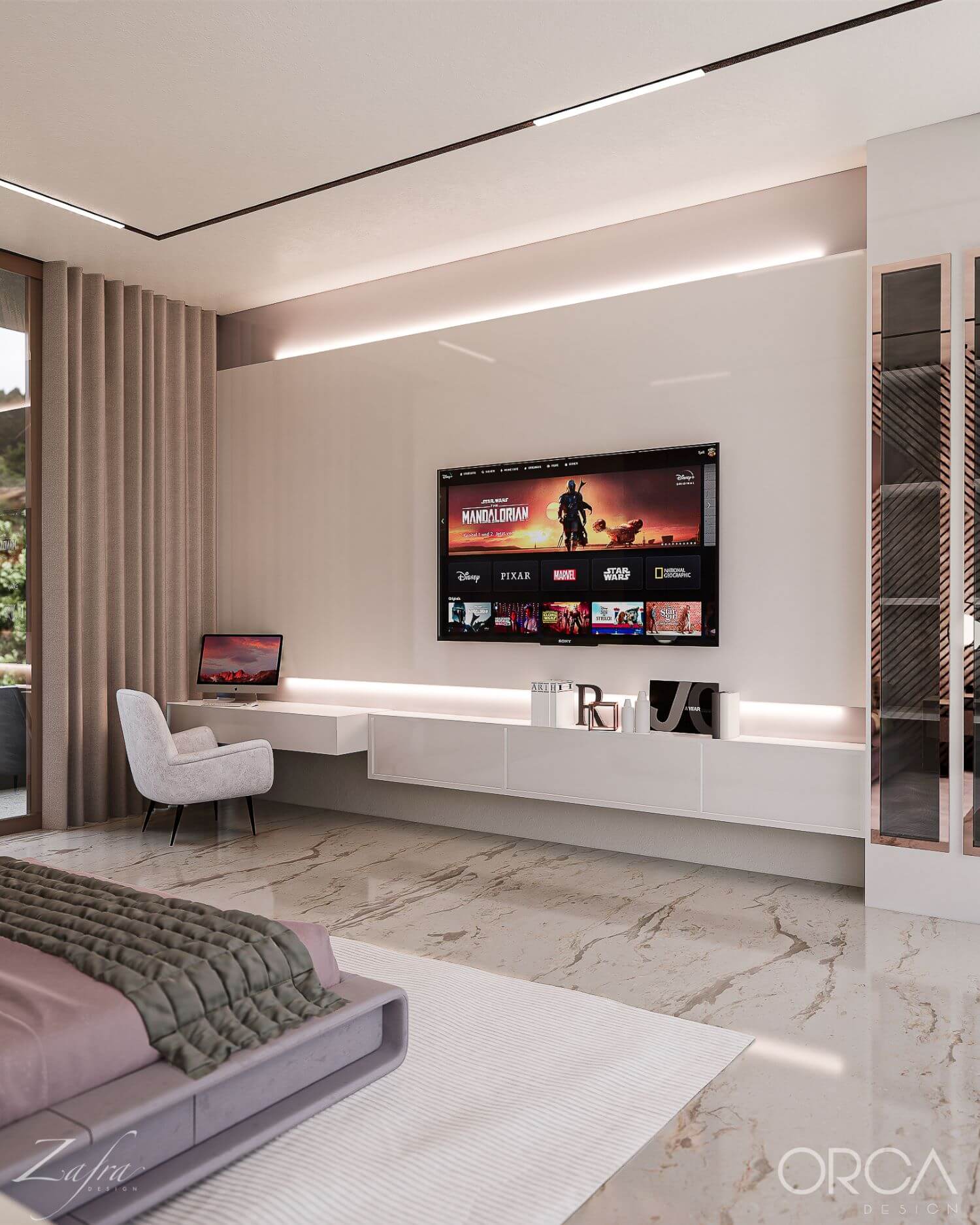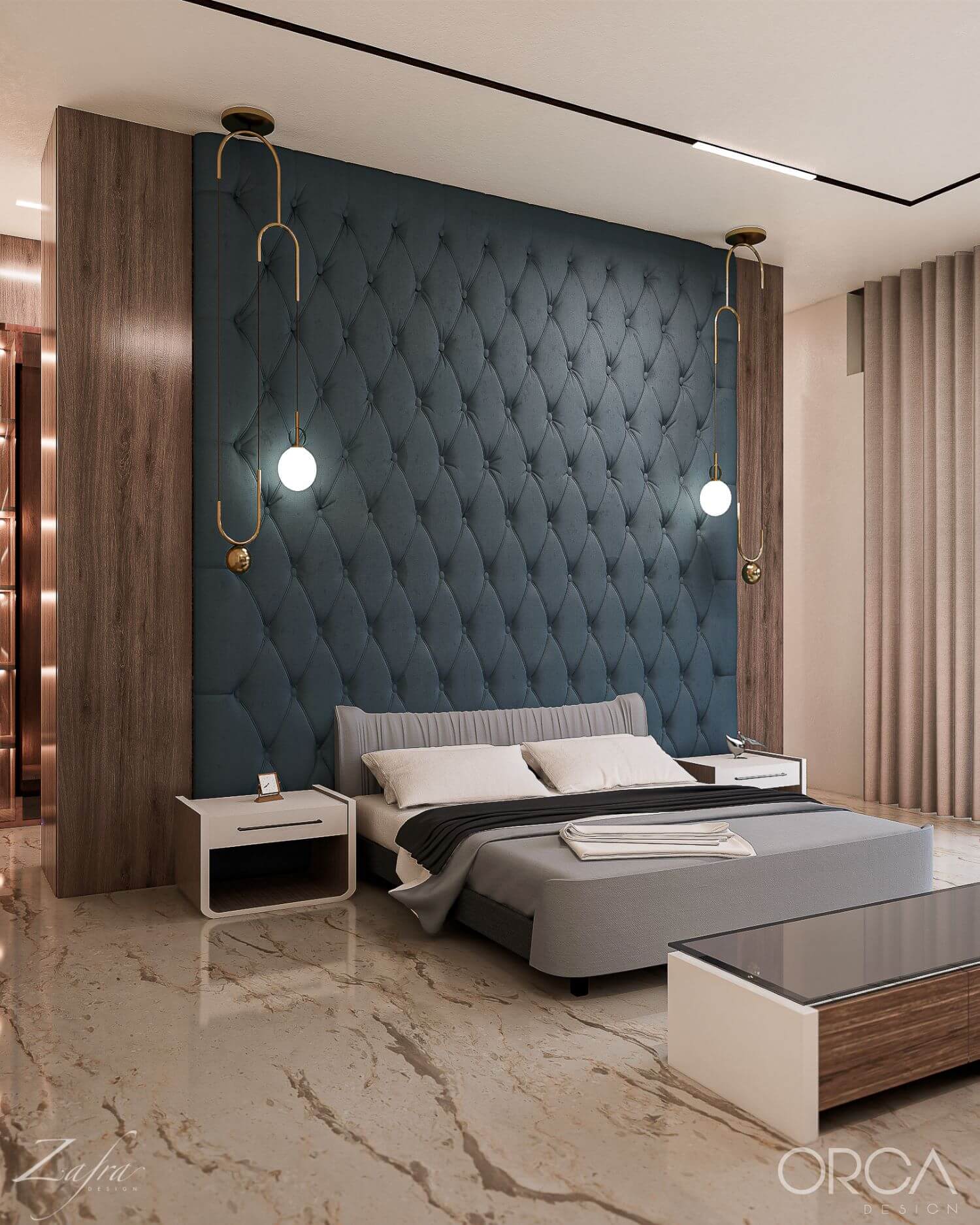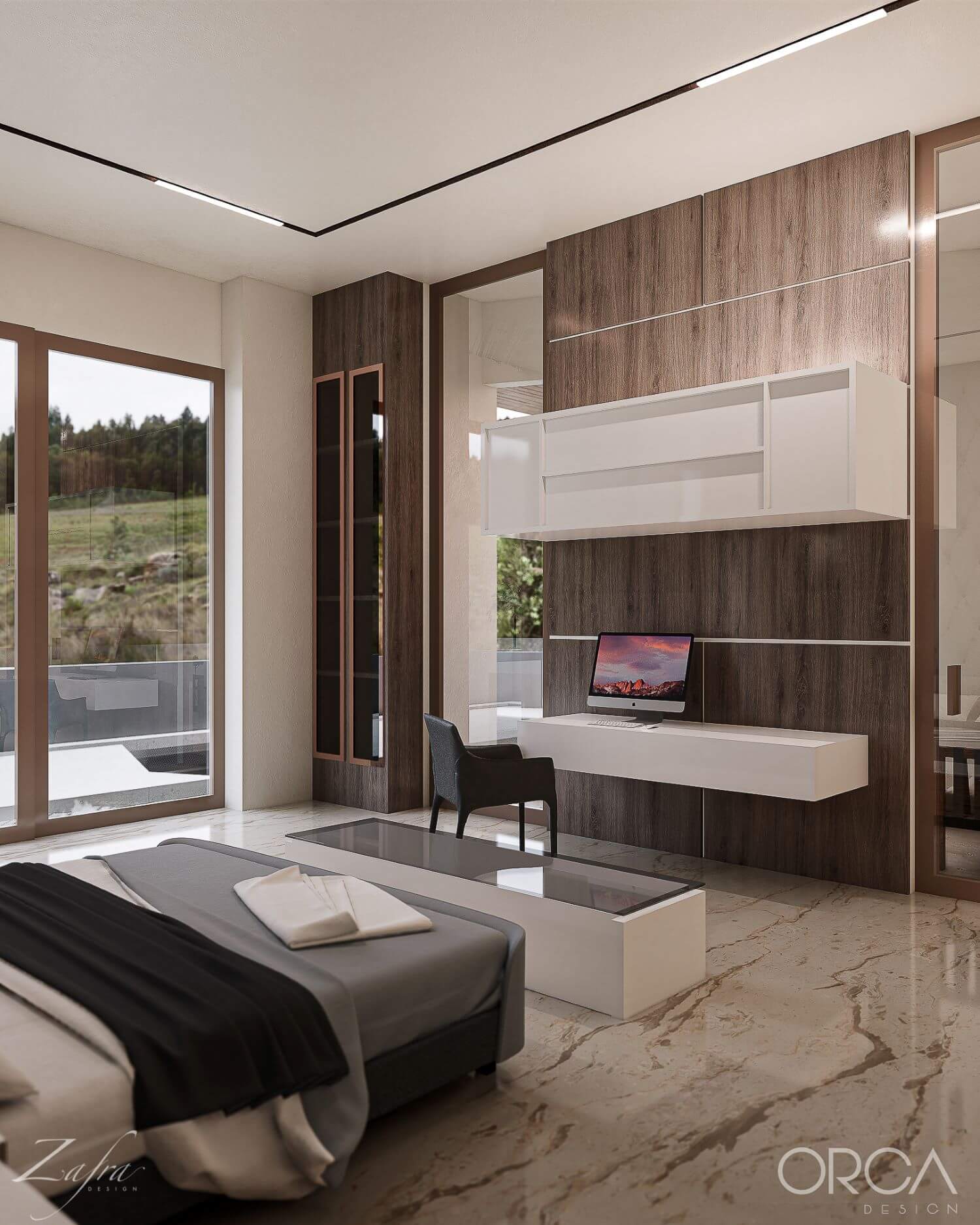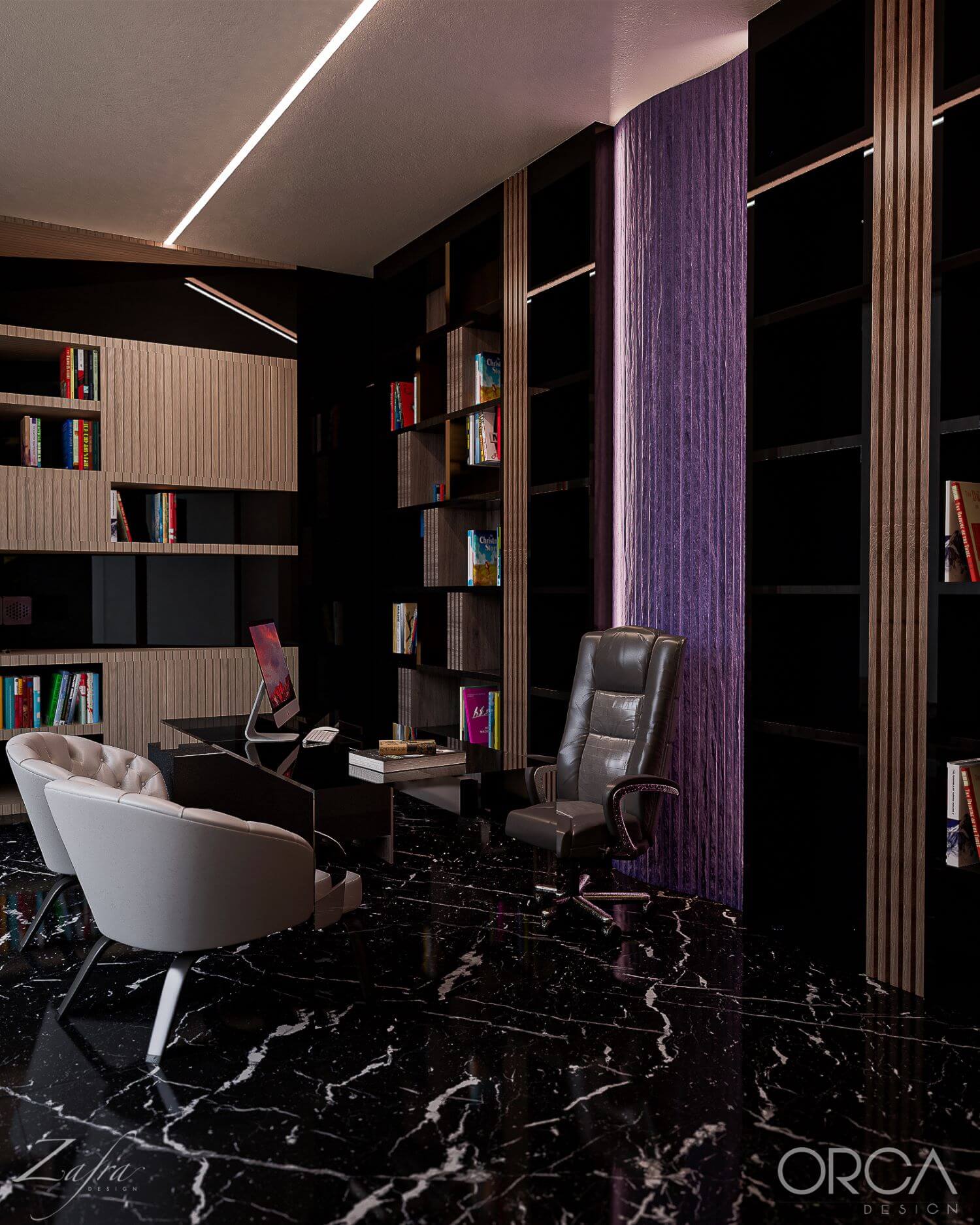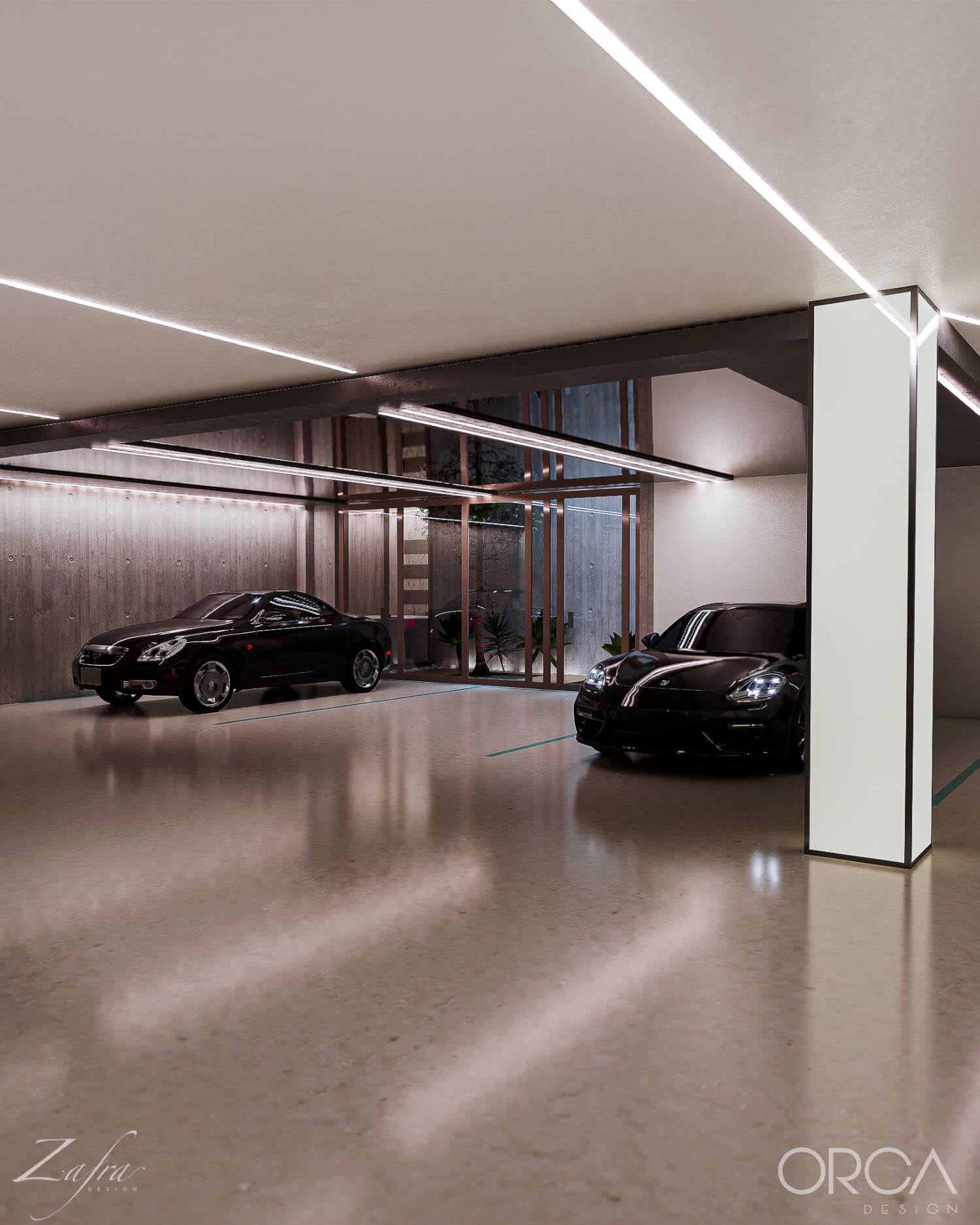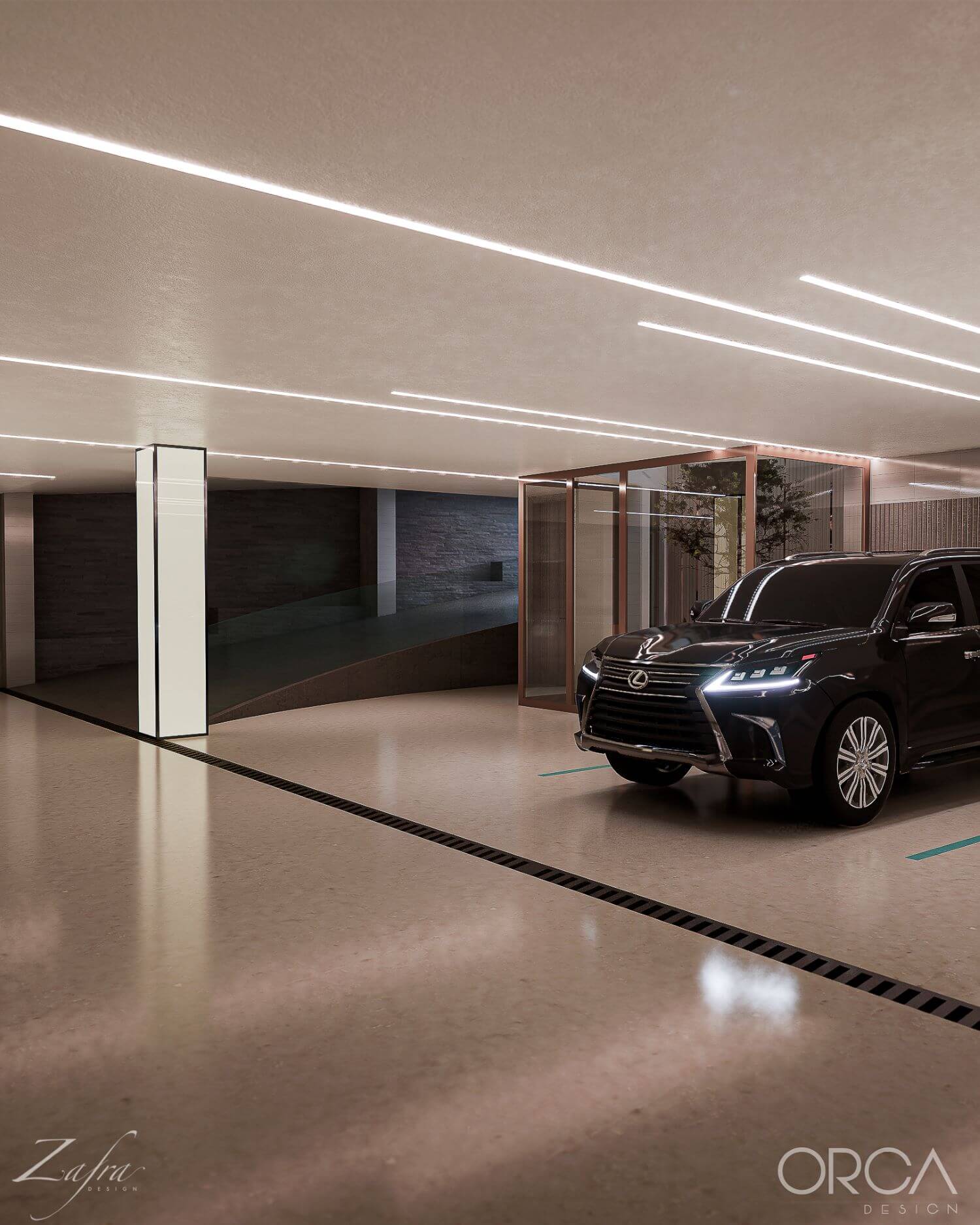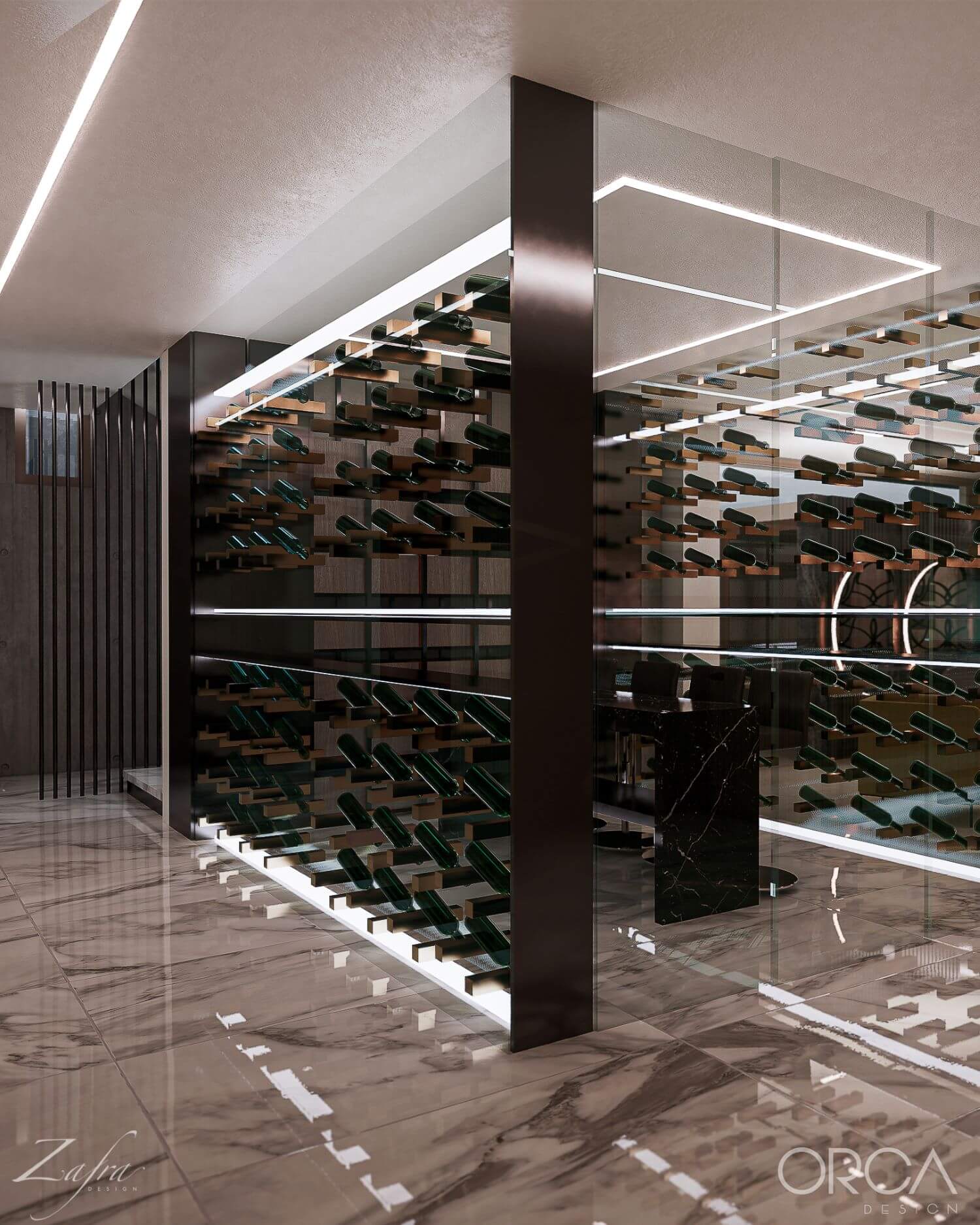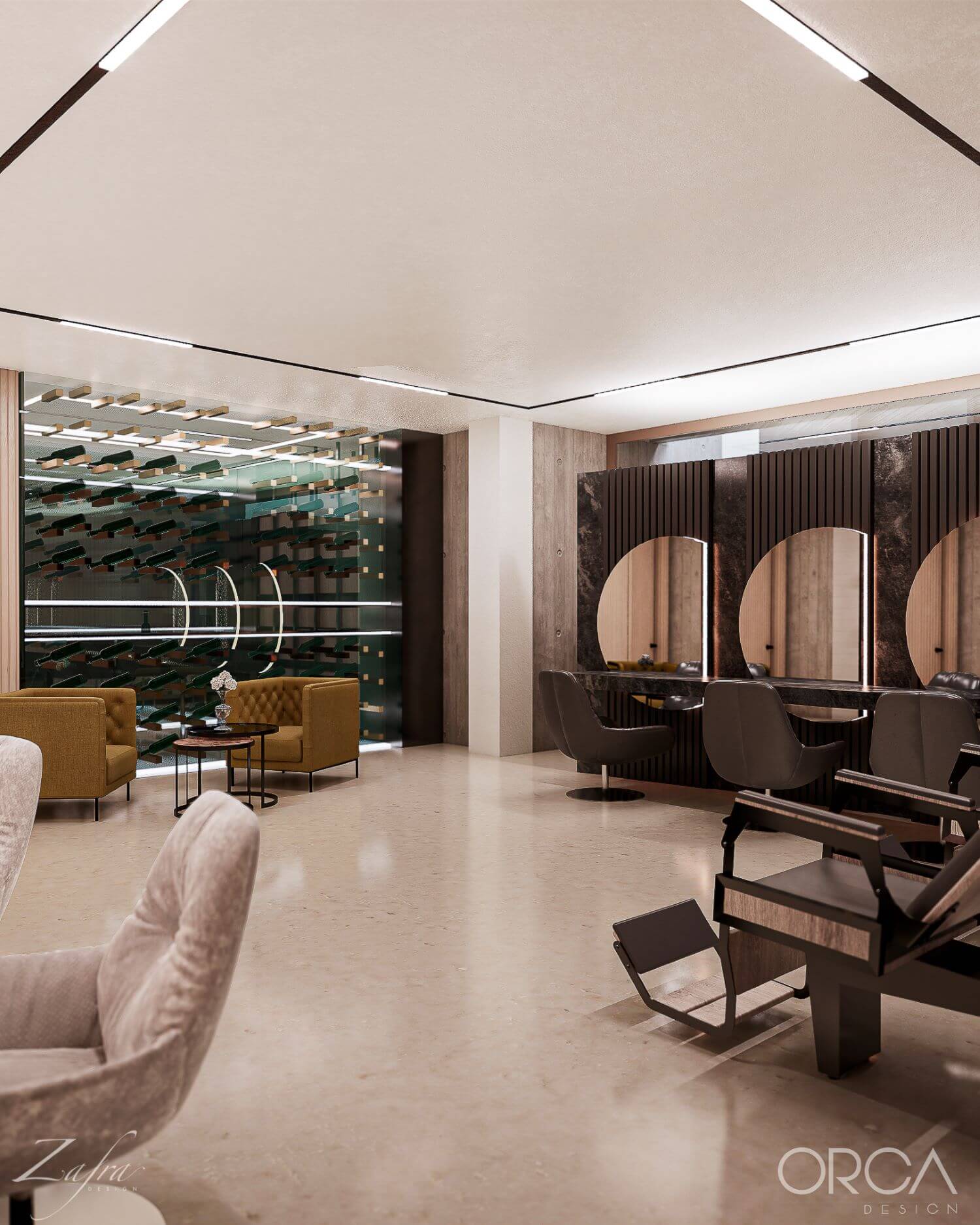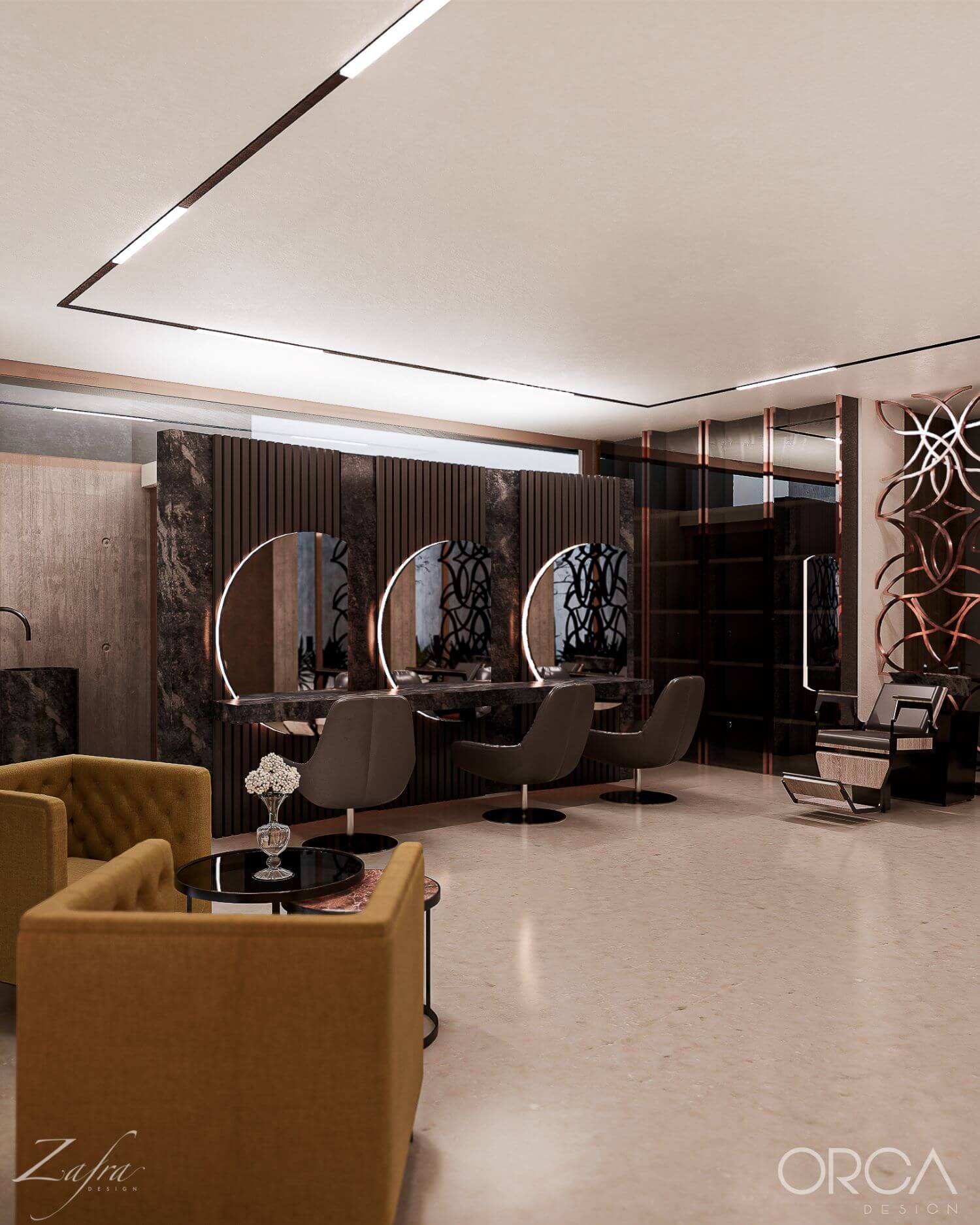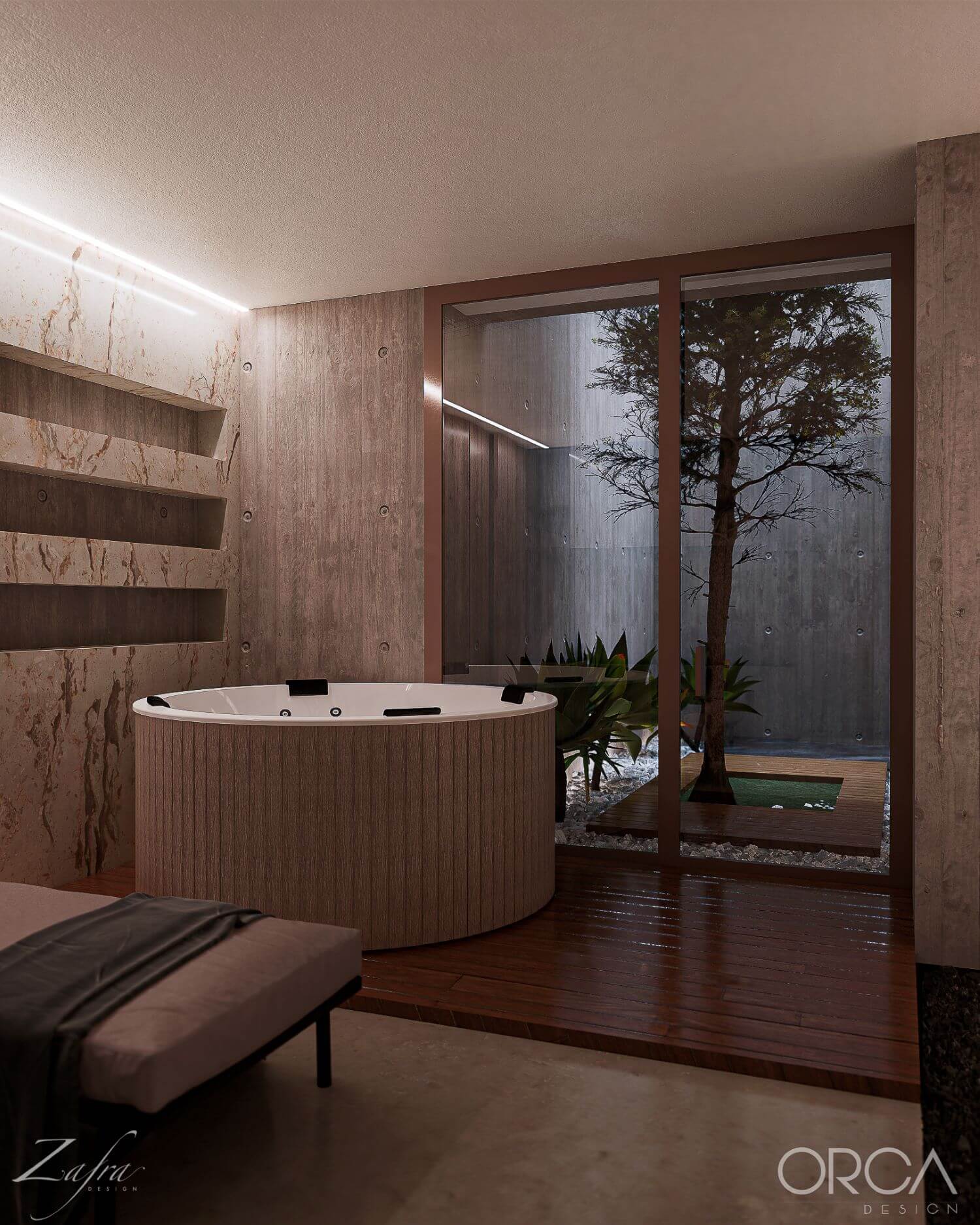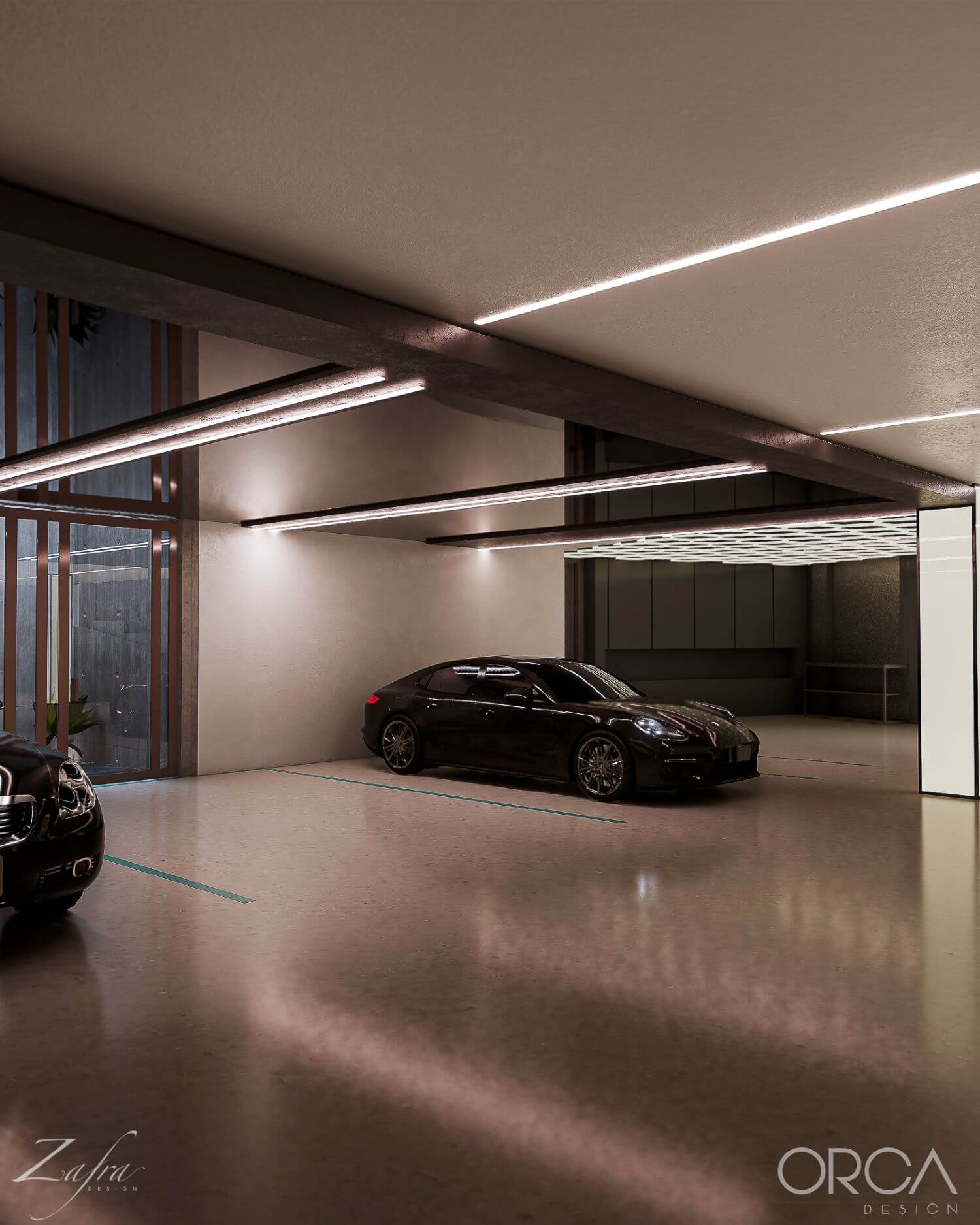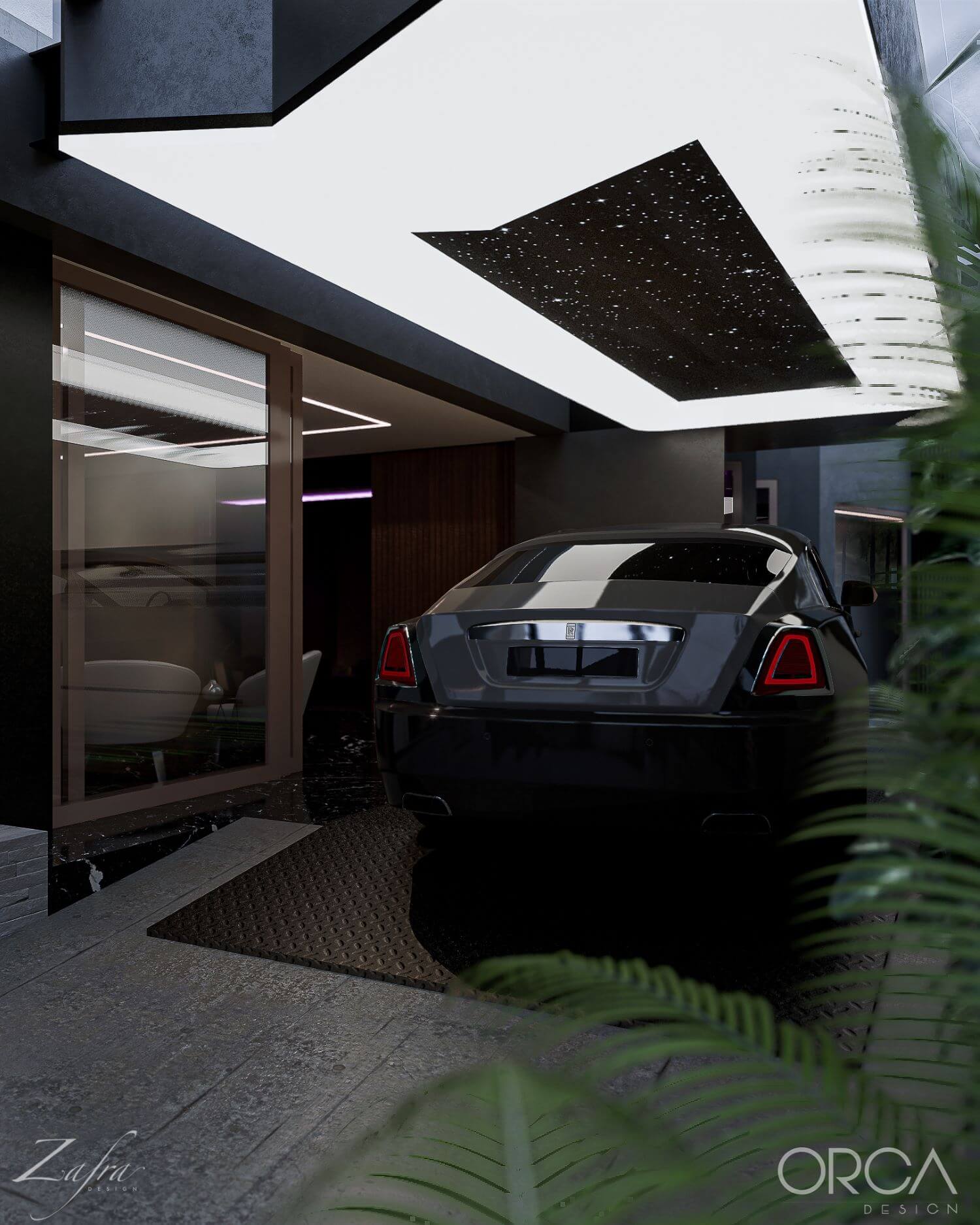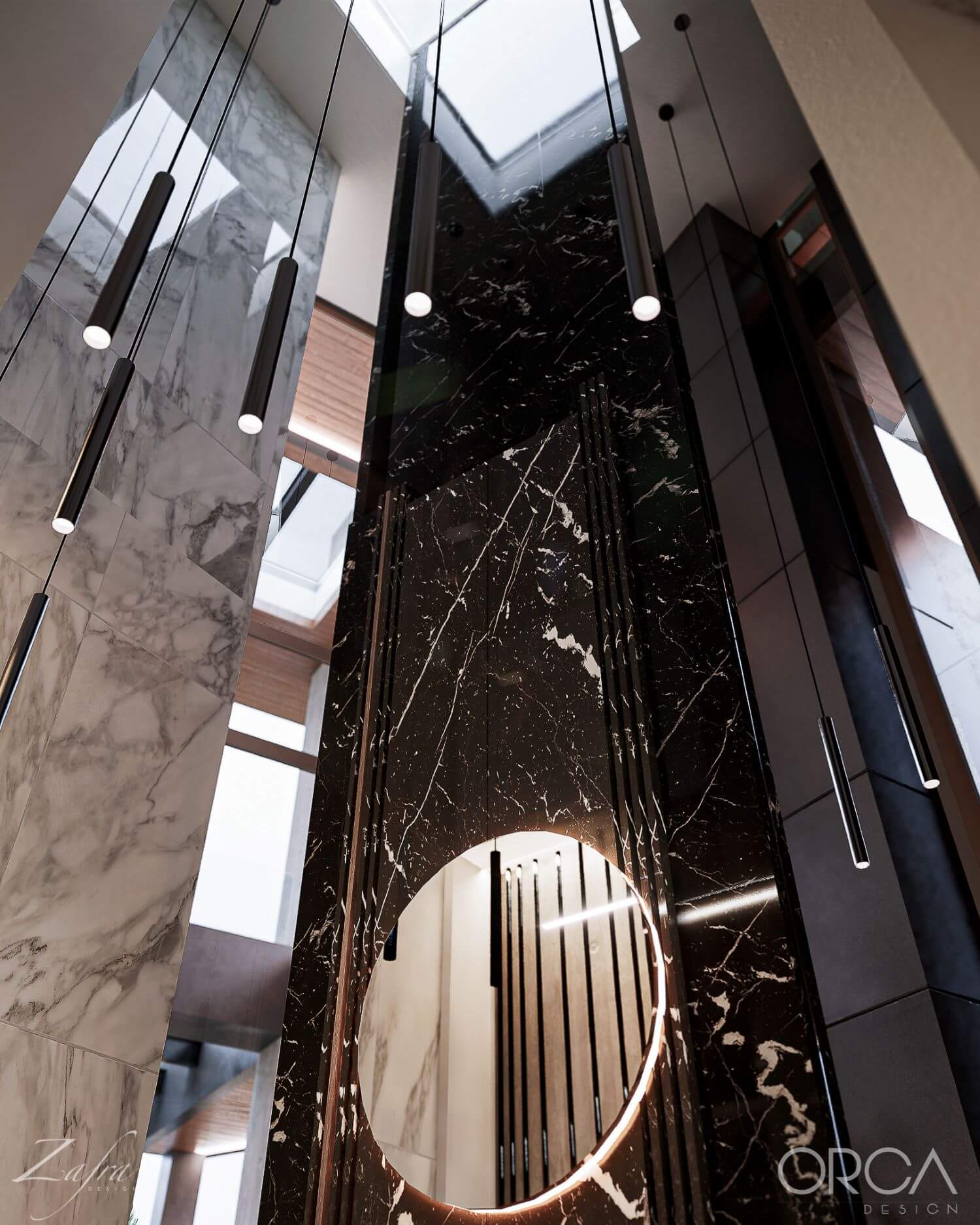 ---