Kerimov Architects: A 1250 sq. m house is located on a hill, on the southern coast of Portugal. The architecture, characterized by squatness and the predominance of horizontal lines, harmoniously fits into the environment, almost mimicking it. The house has an underground floor, which contains technical rooms, etc. The -1 floor has an atrium structure: the rooms are interspersed with internal basement gardens. The second floor with panoramic windows contains a living room and an office, from which you can go to the outdoor area and enjoy the ocean view.
The maximum privacy of the site has been preserved: the house, located outside the dense development, is not visible from either side, but the residents of the house have a clear view to the ocean and the landscape.
The project is environmentally friendly: the materials used – concrete, glass, and wood – are locally produced, due to which zero carbon emissions are achieved.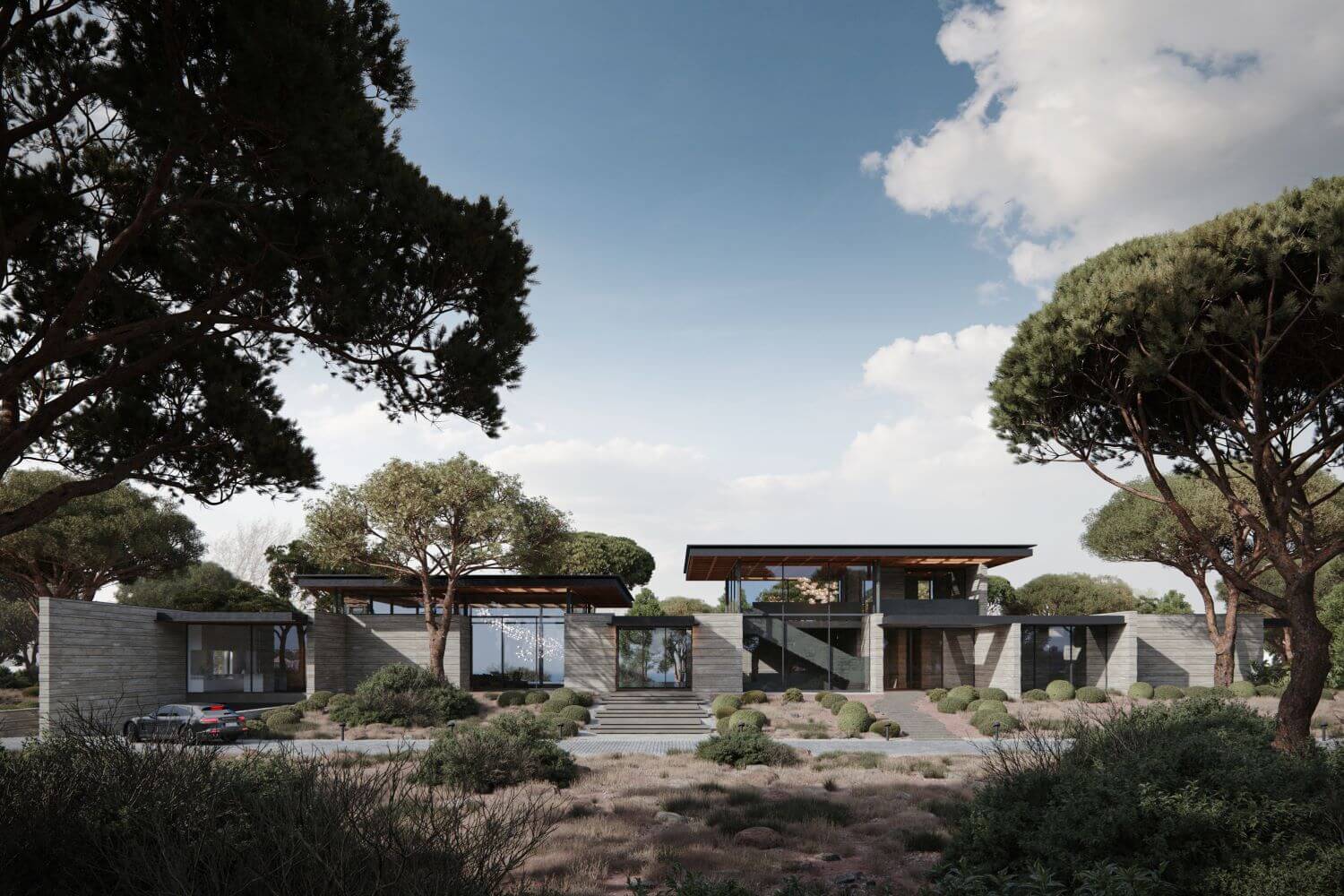 Concrete walls protruding beyond the line of the facade set the rhythm and balance the predominance of horizontals. Continuing into the interior, these walls provide spatial continuity and interconnectedness between the exterior and interior.
According to local regulations, glazing should not exceed 50% of the facade. Despite the limitation, we managed to achieve maximum lightness and semi-permeability of the architecture and set panoramic viewpoints.
Seemingly light and thin roofs made of local timber meet the principles of stability and sustainability.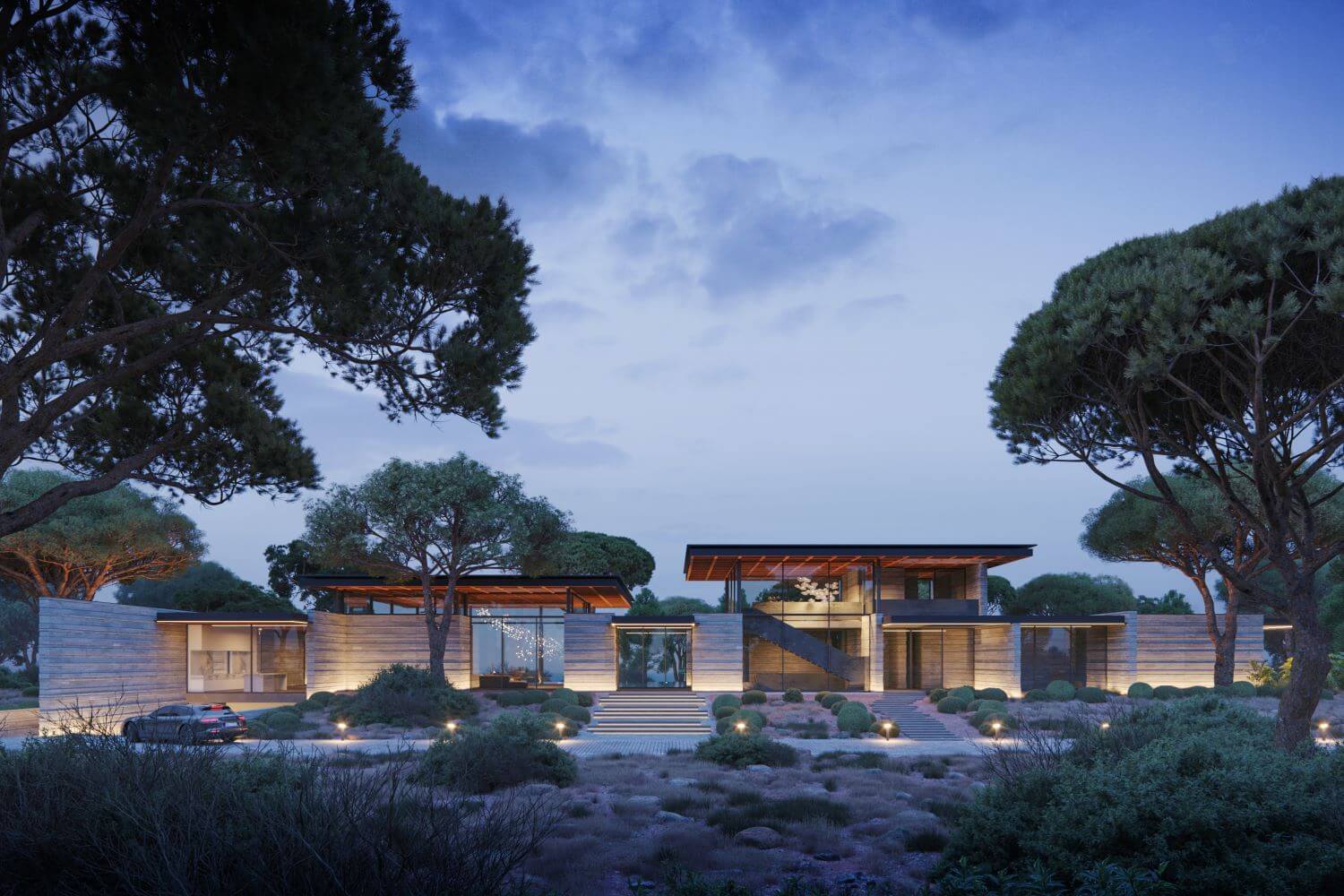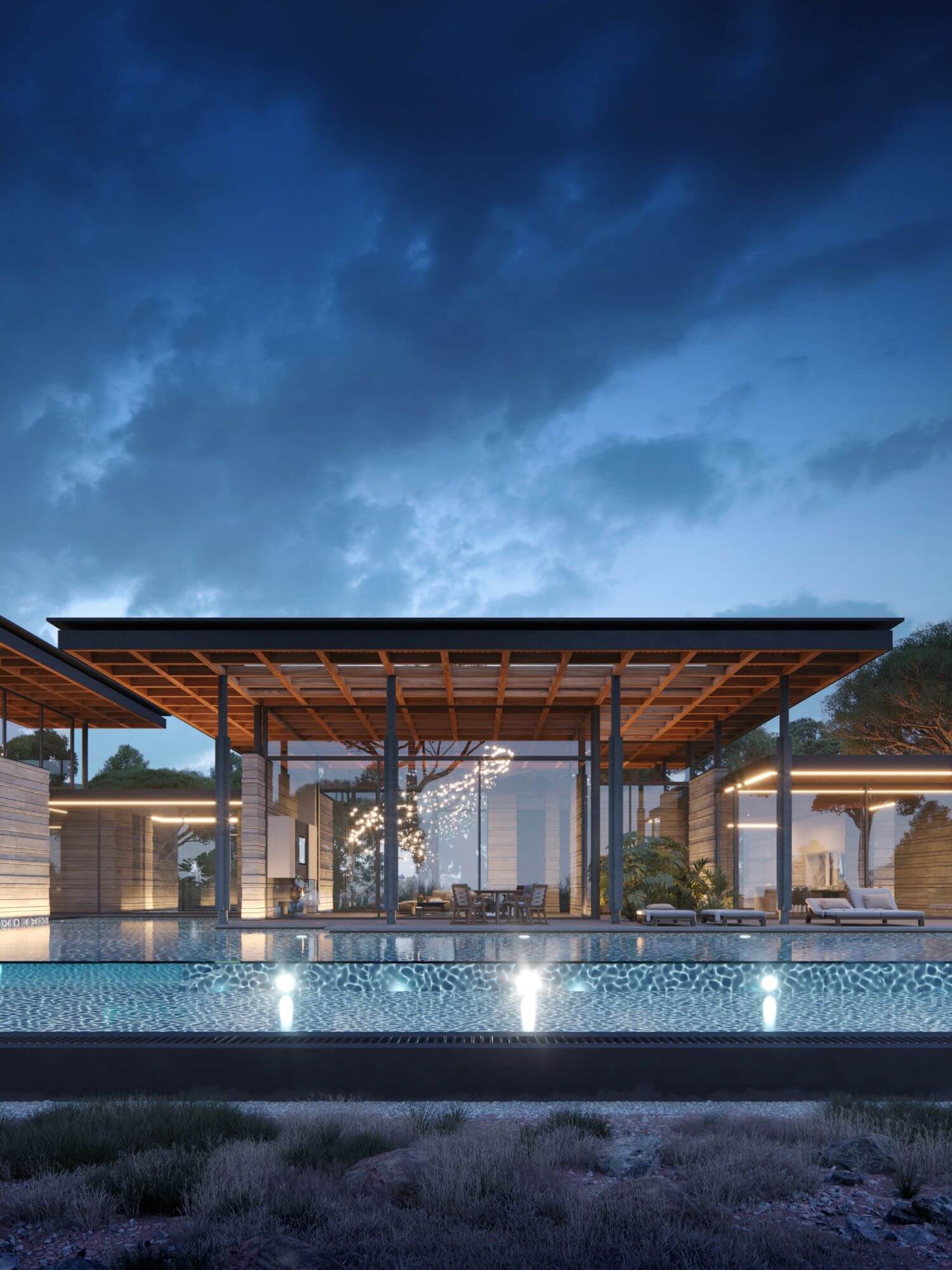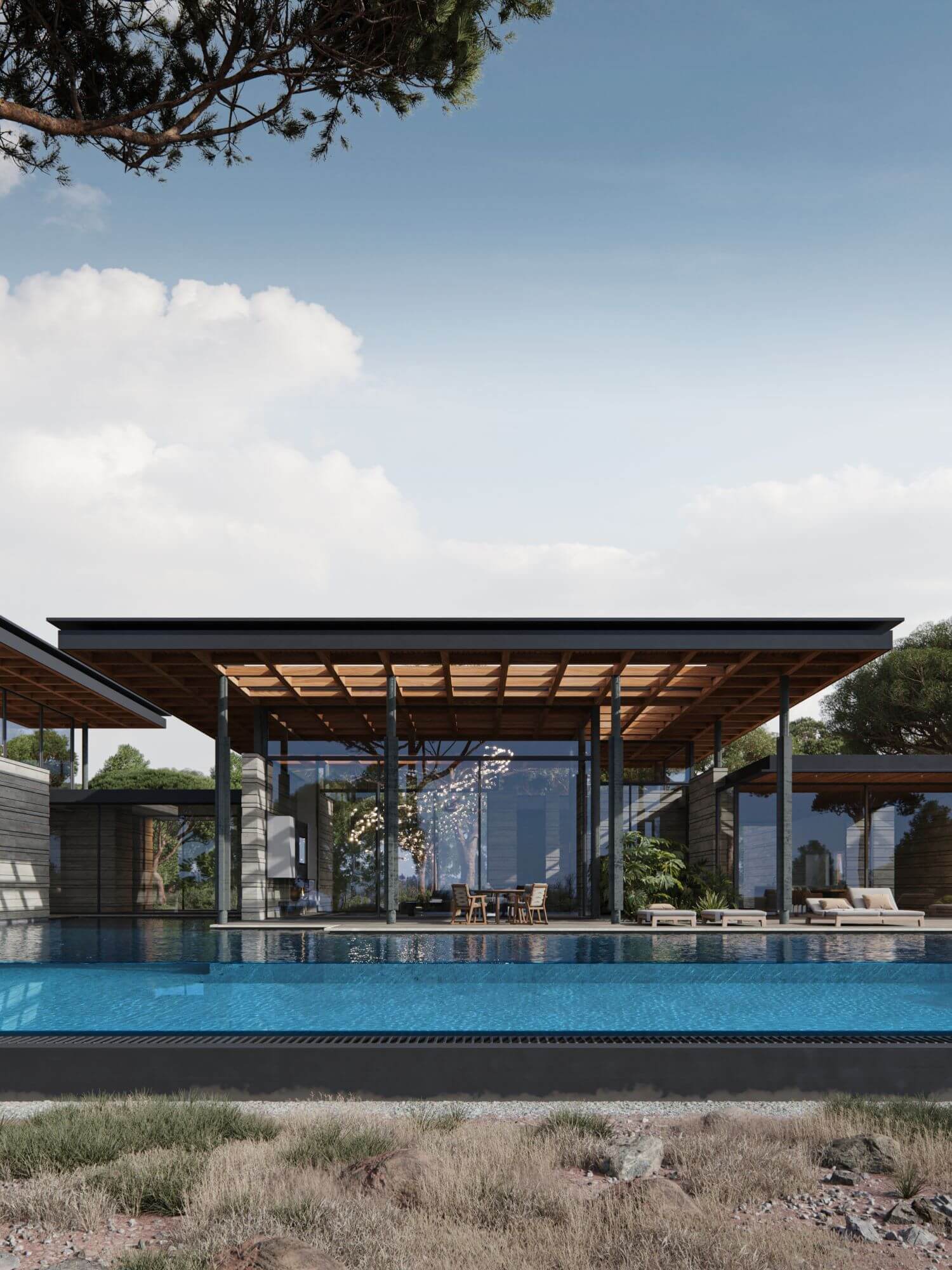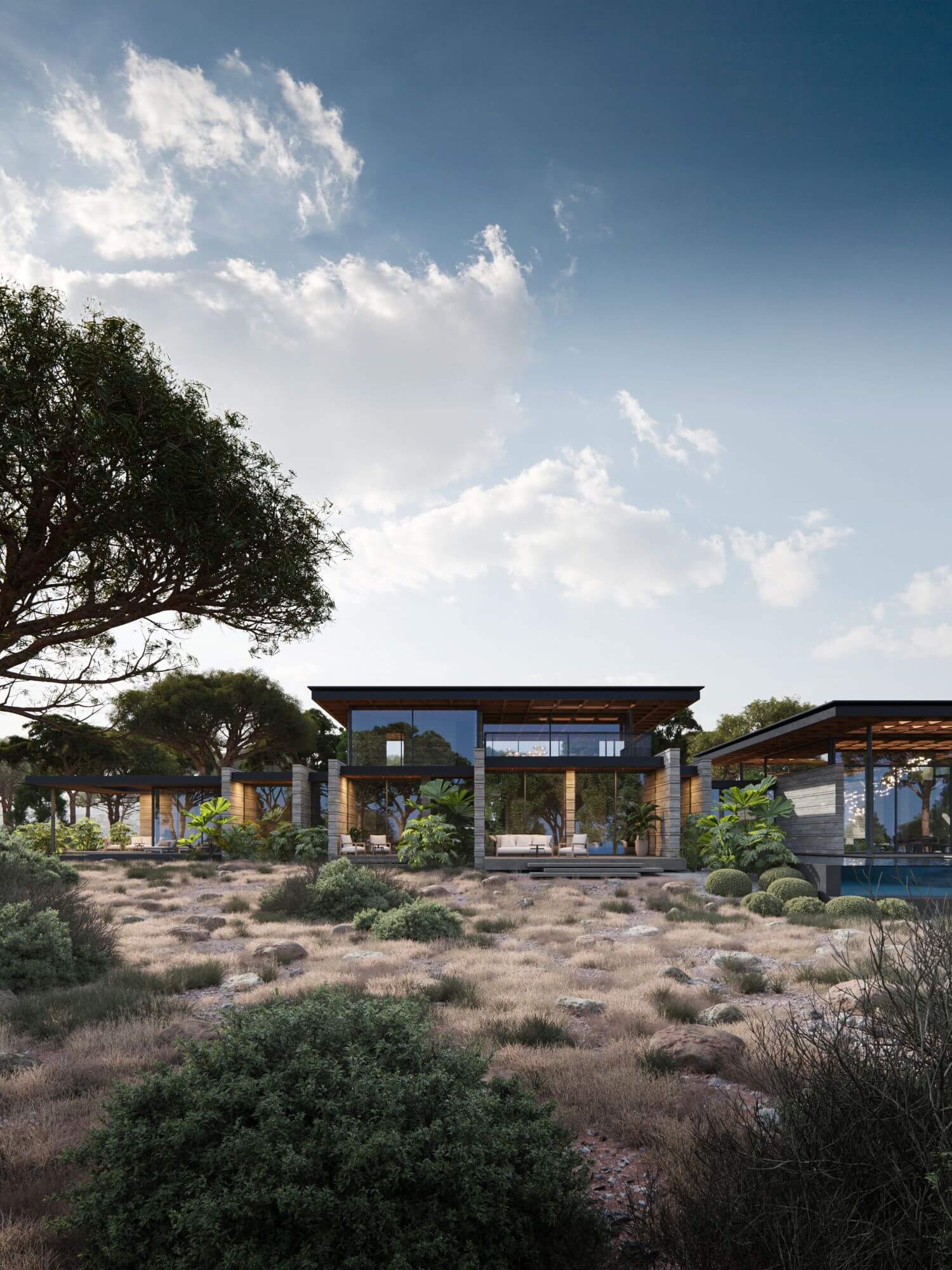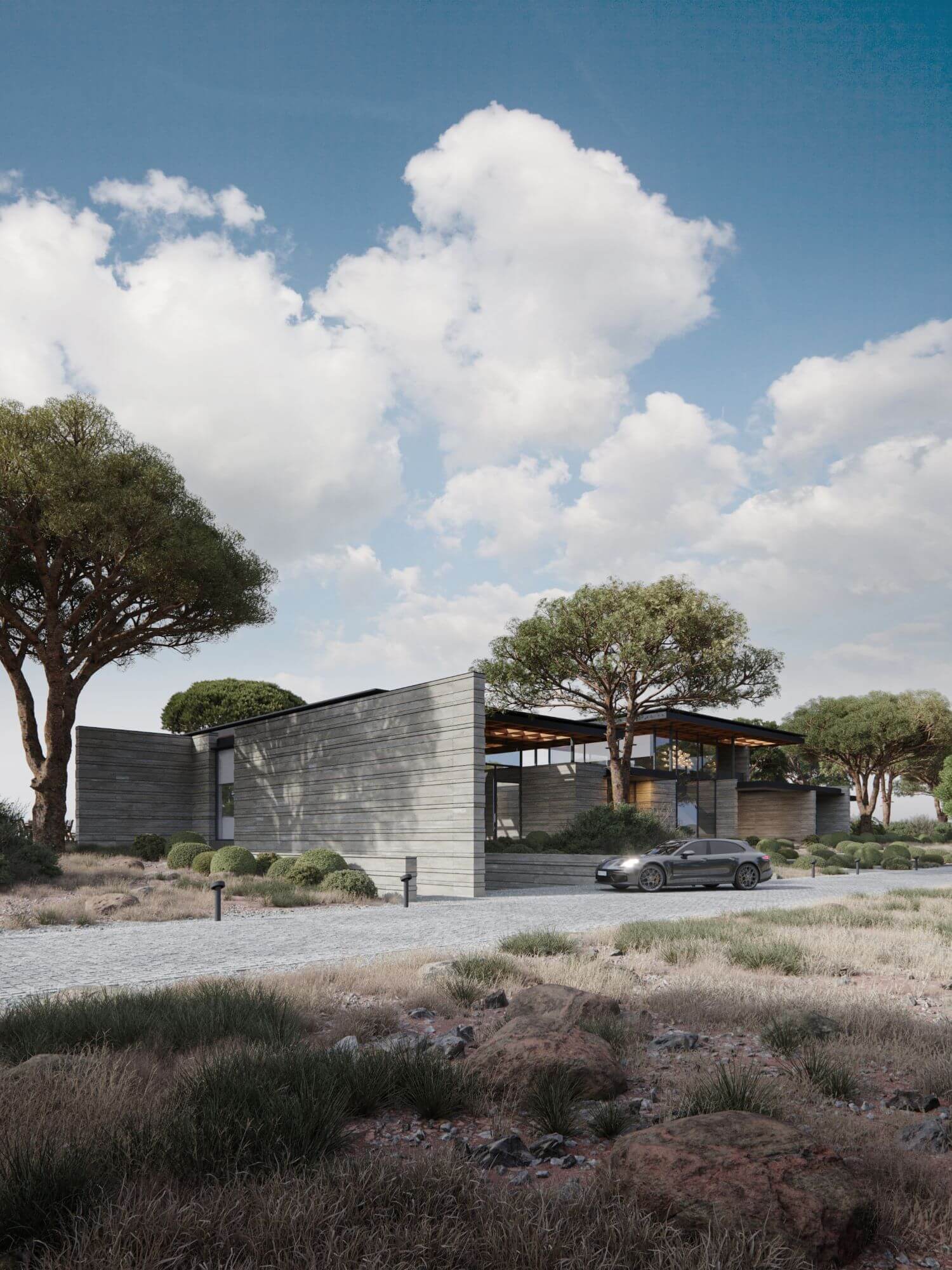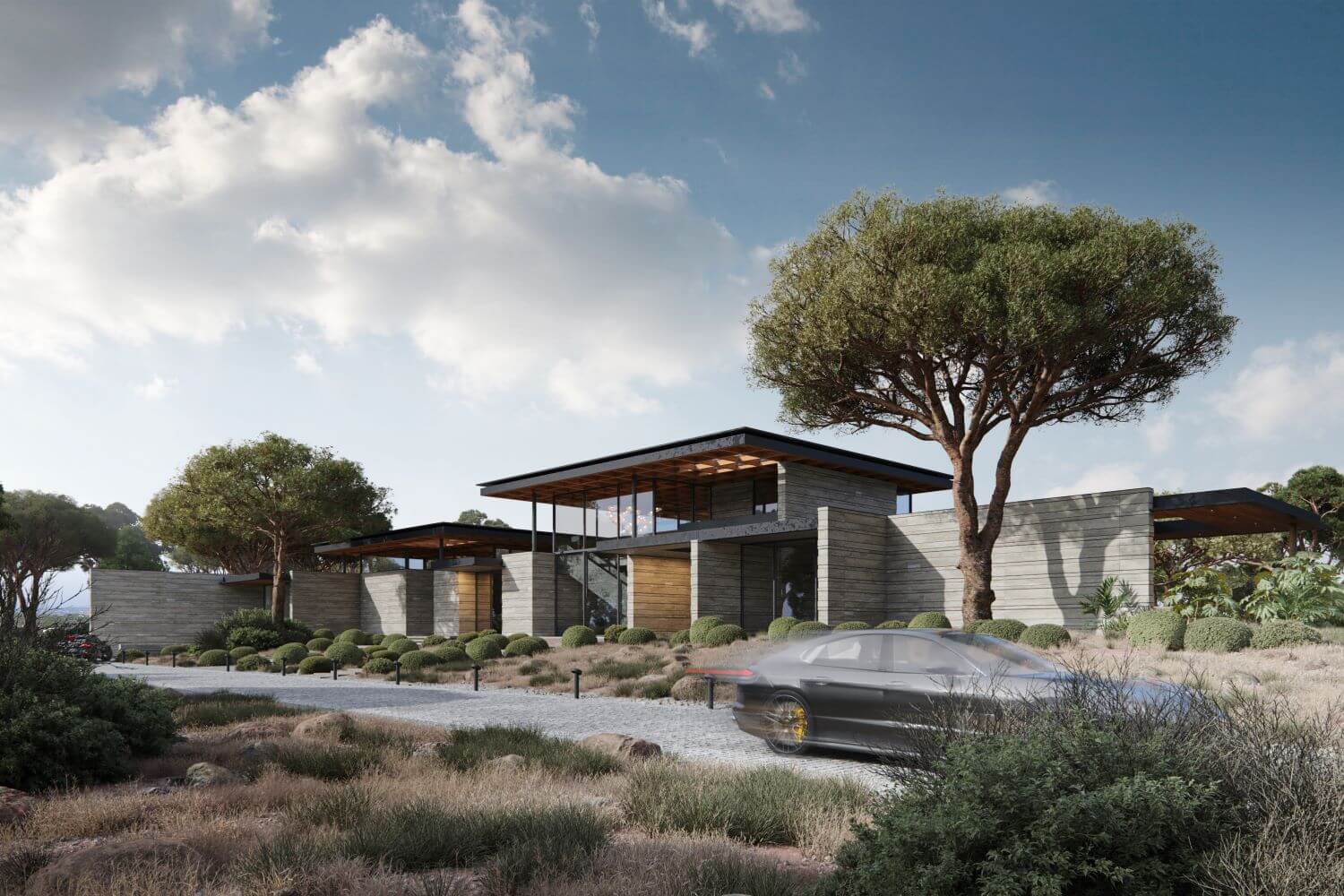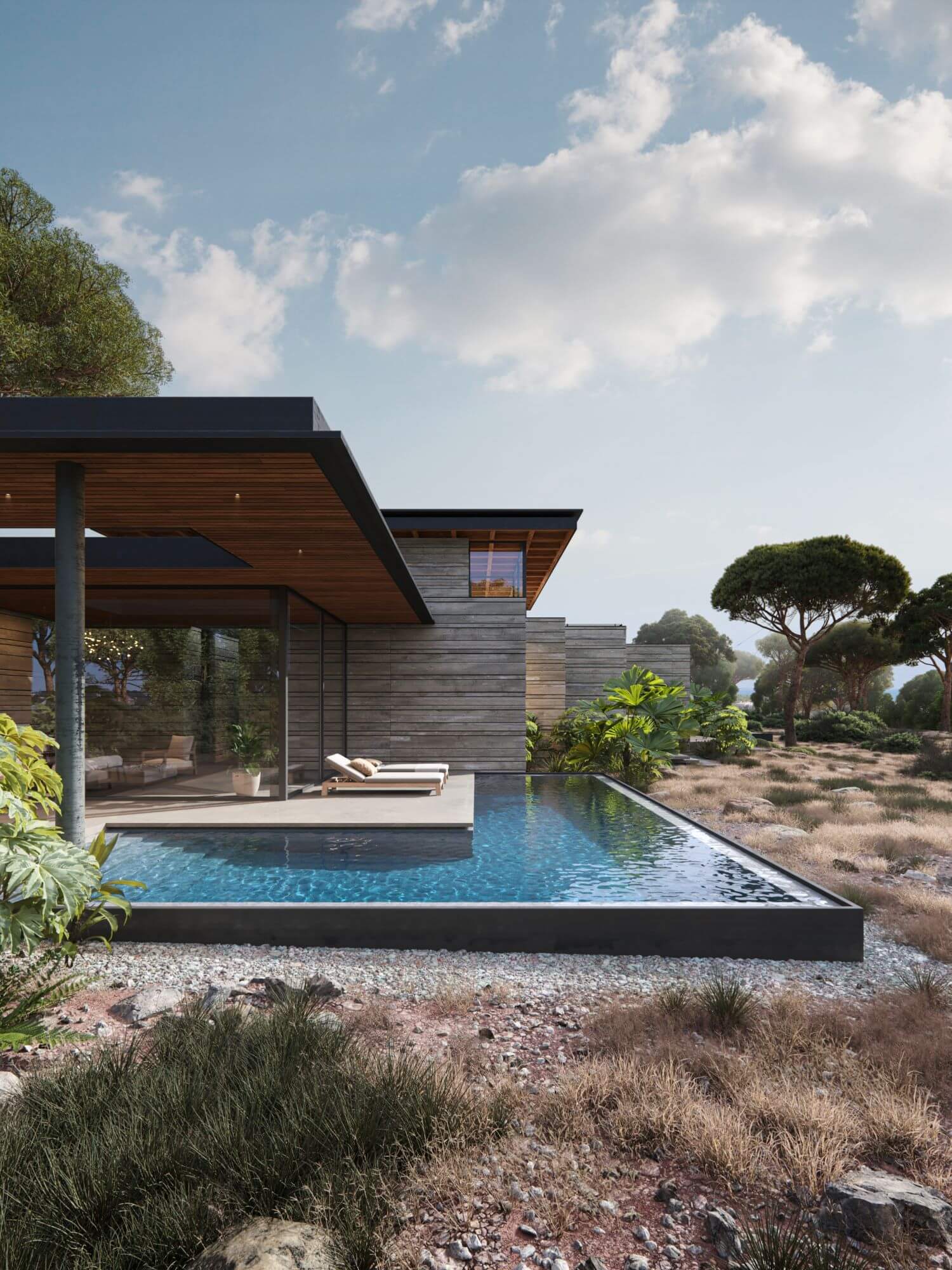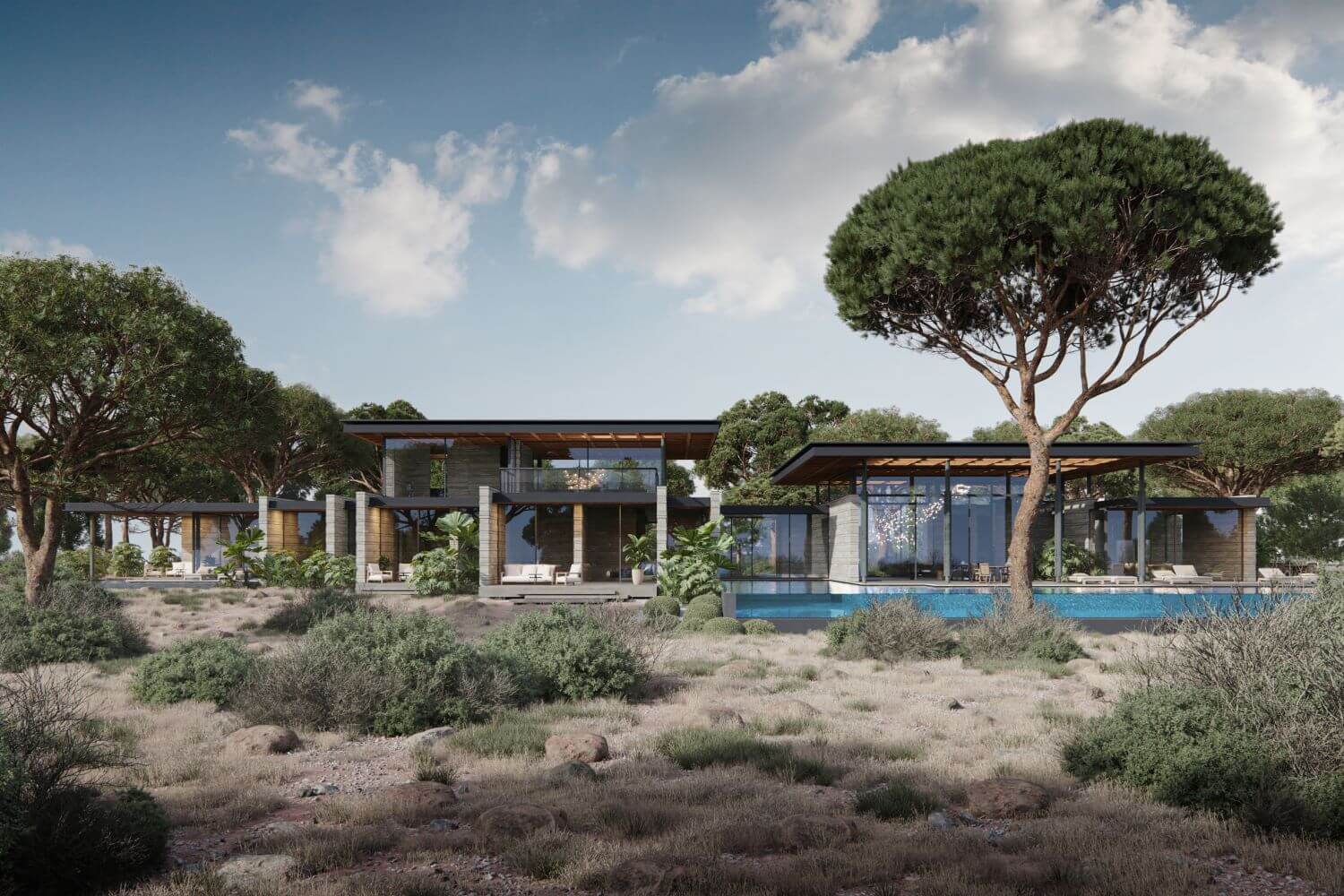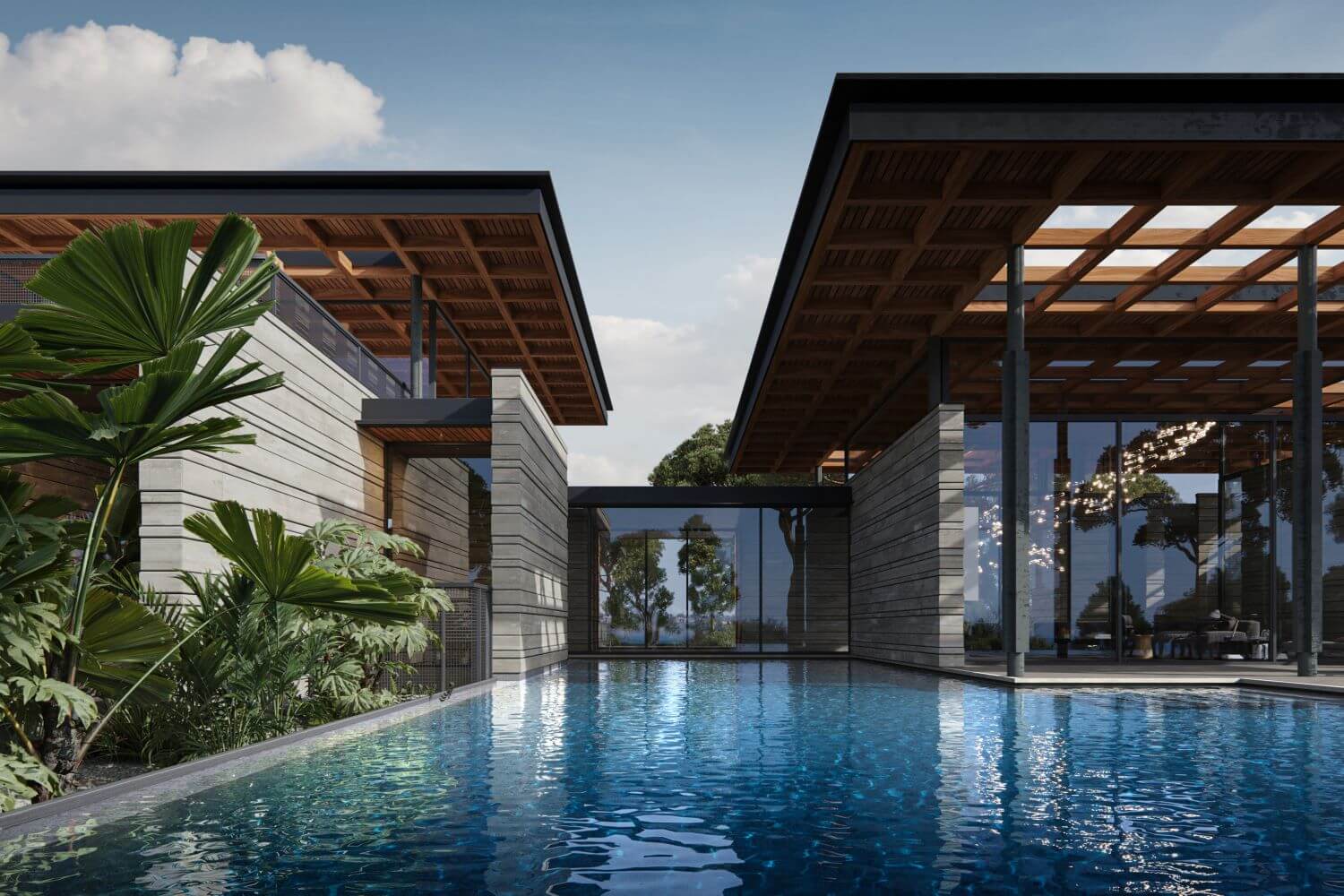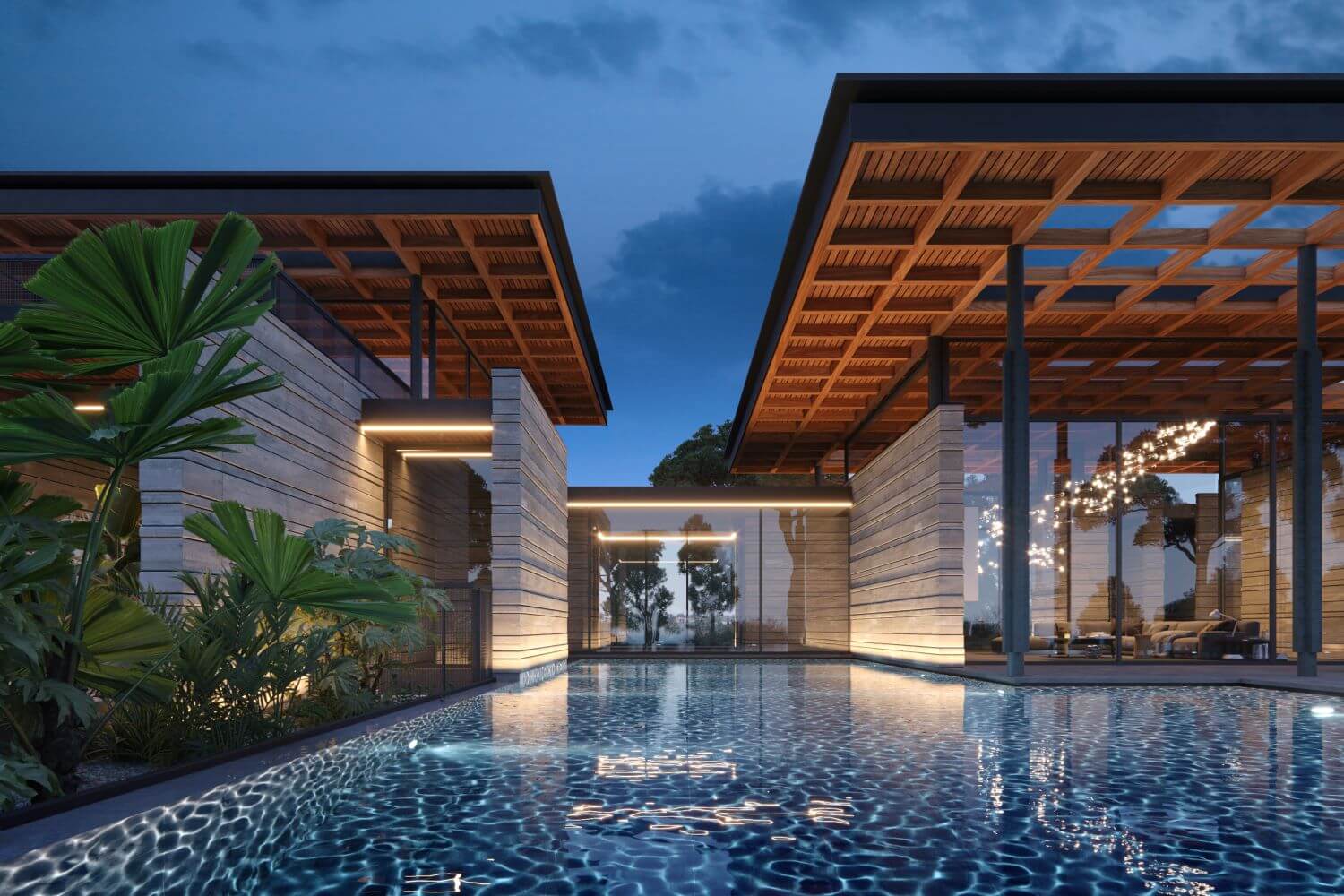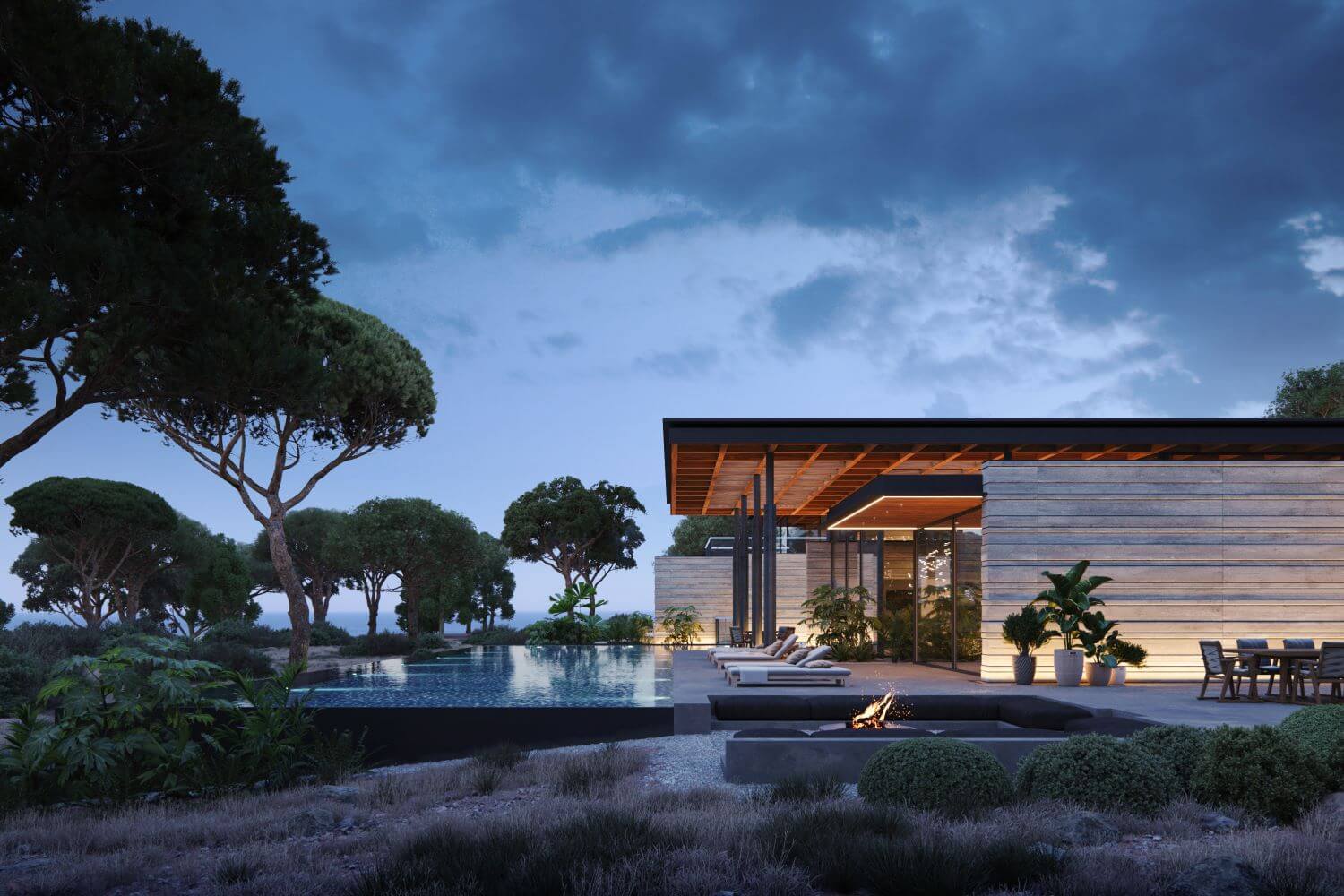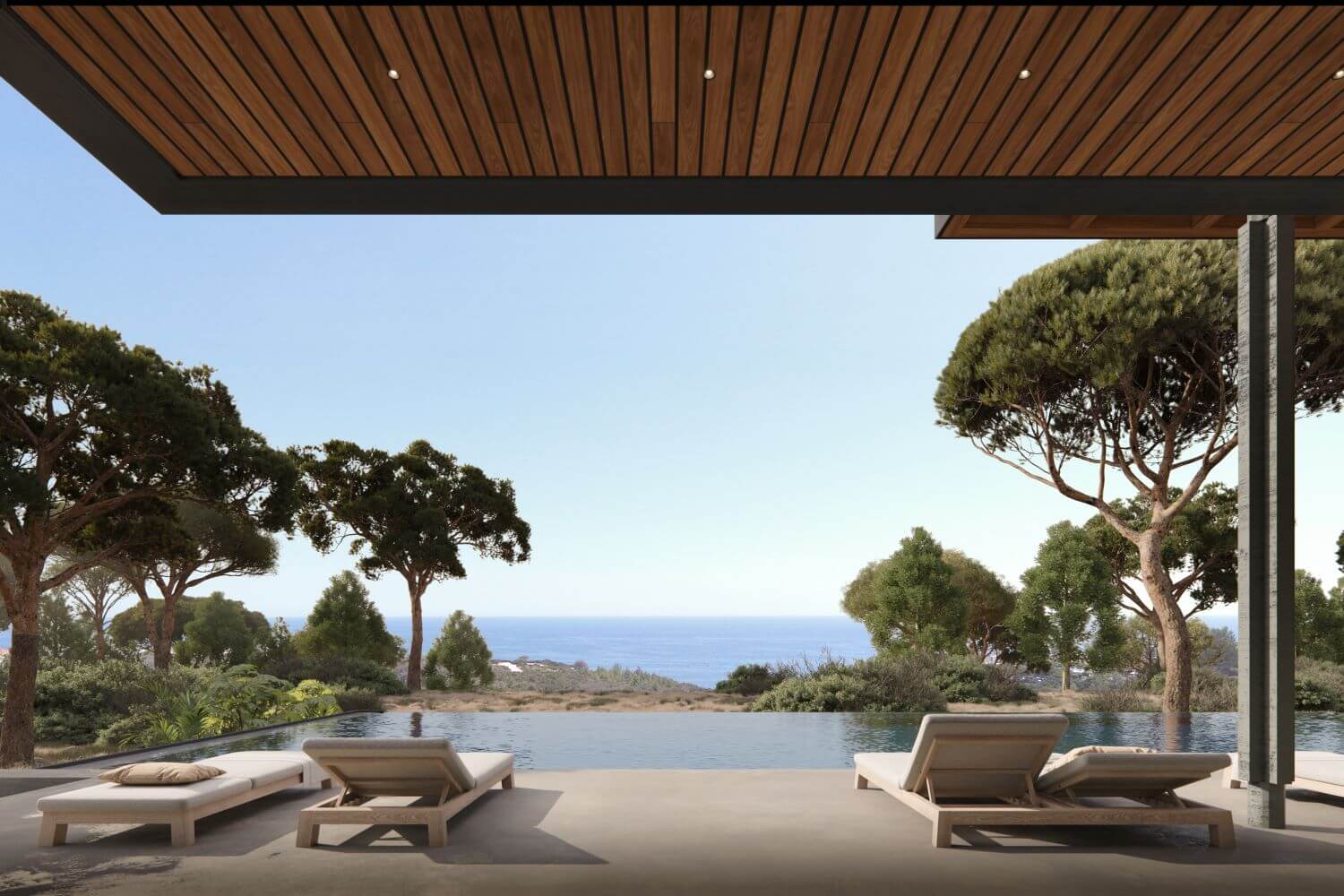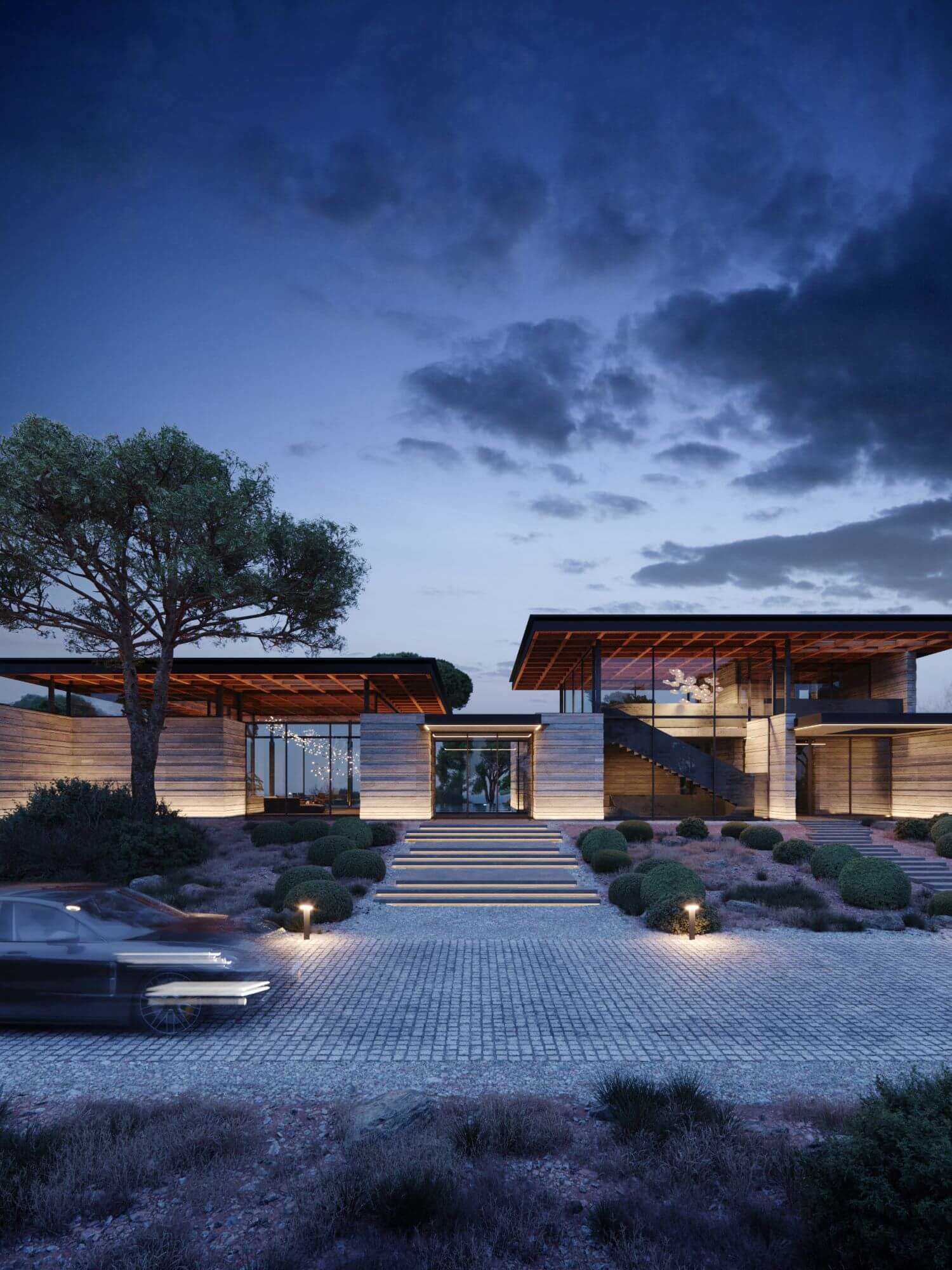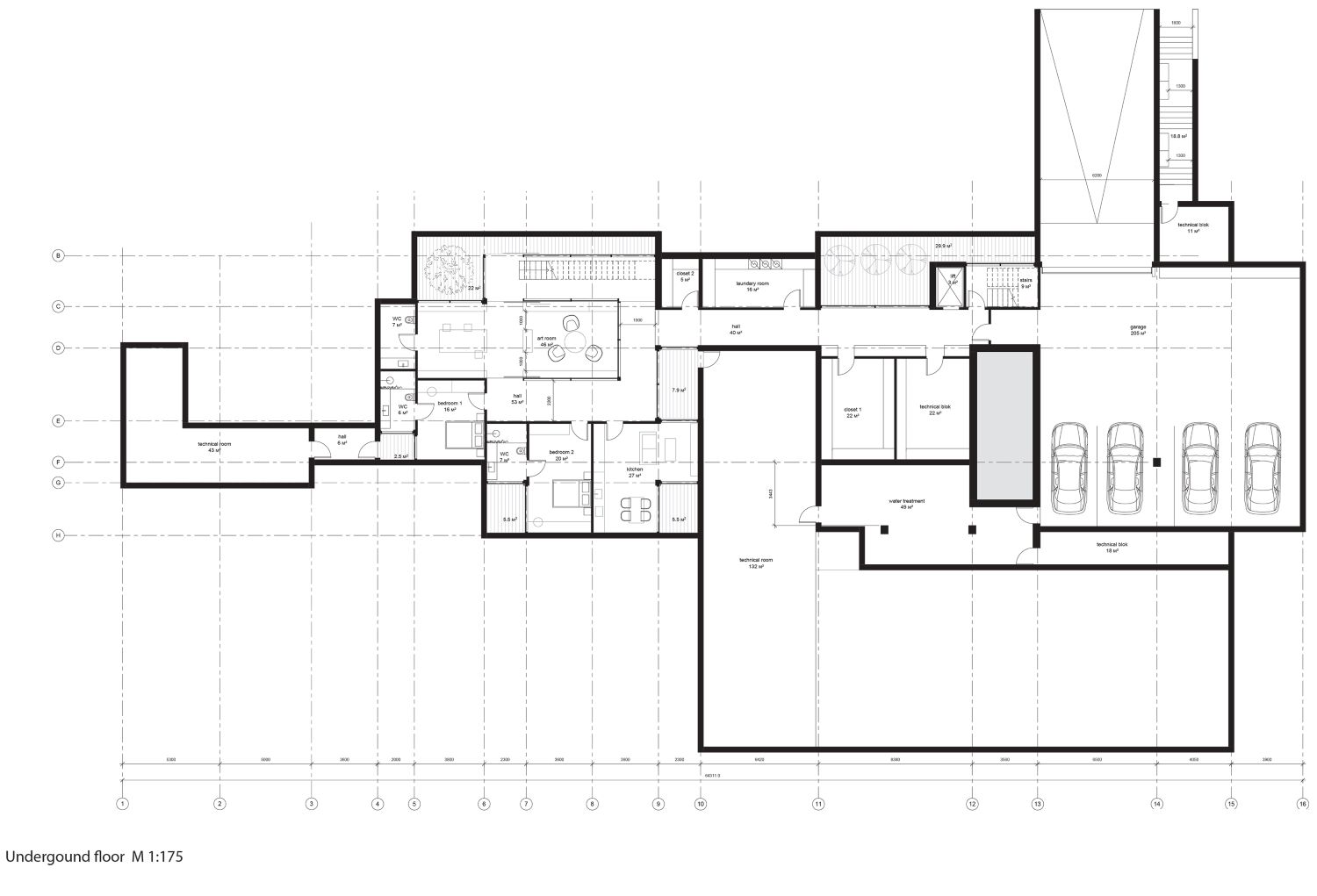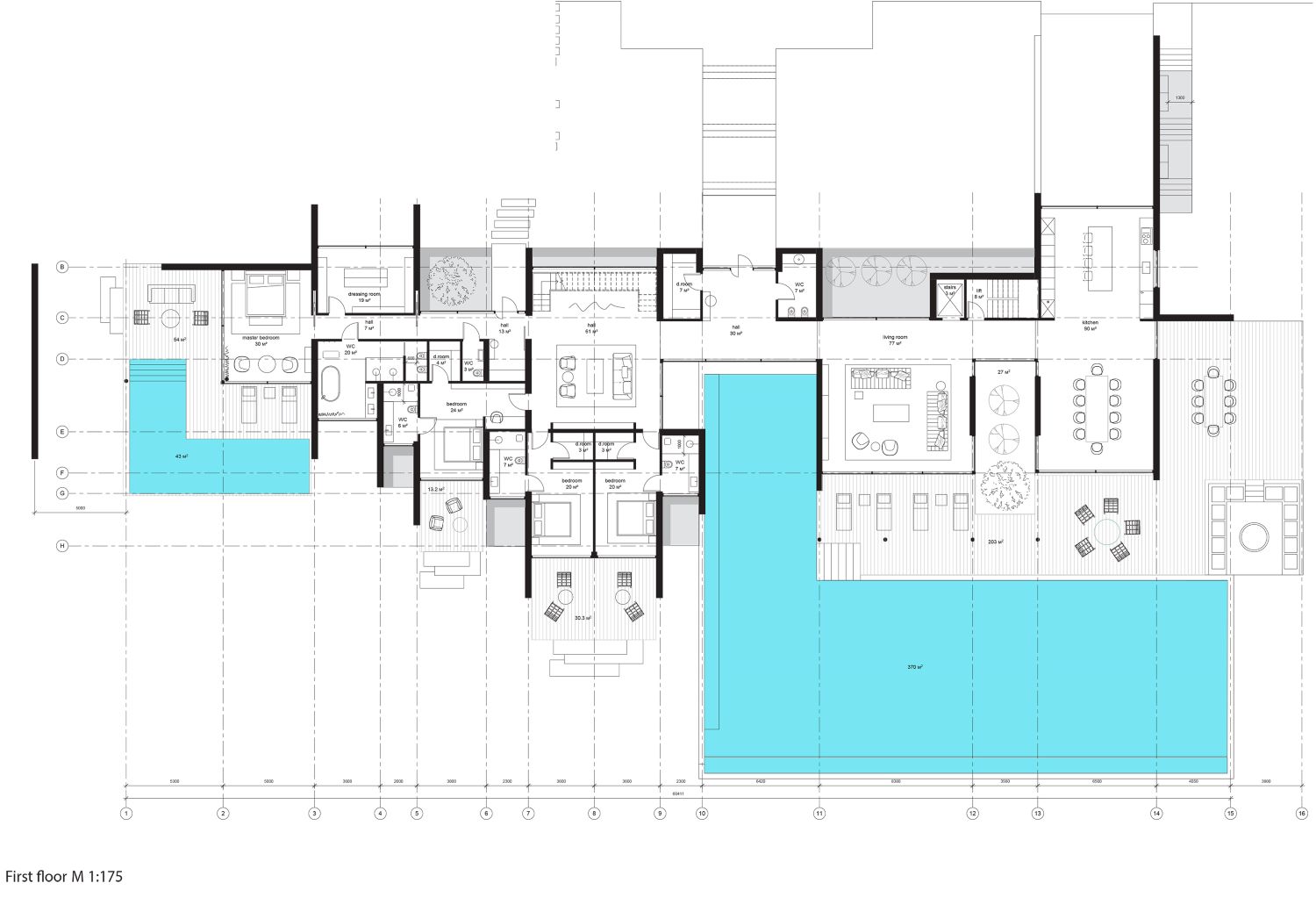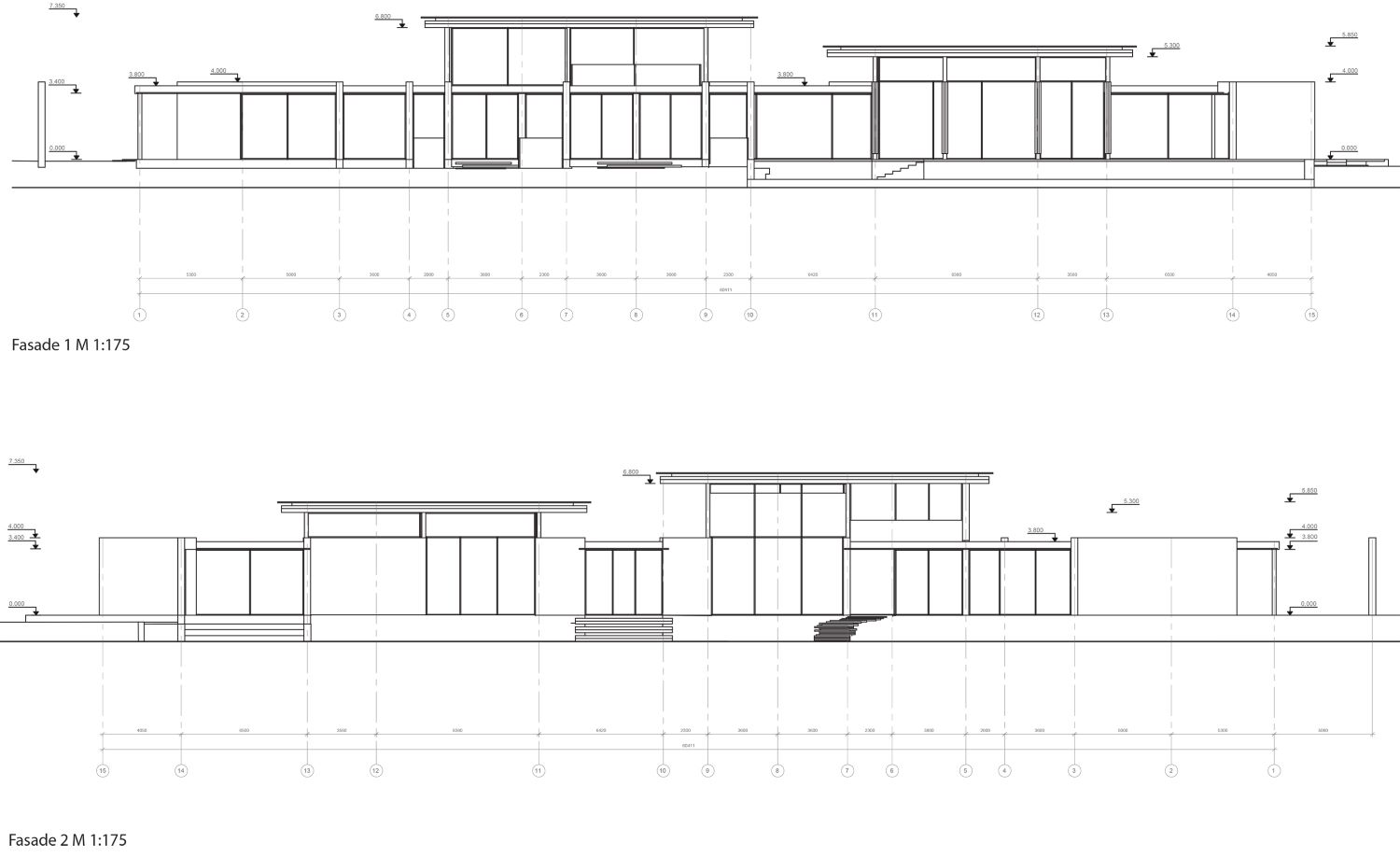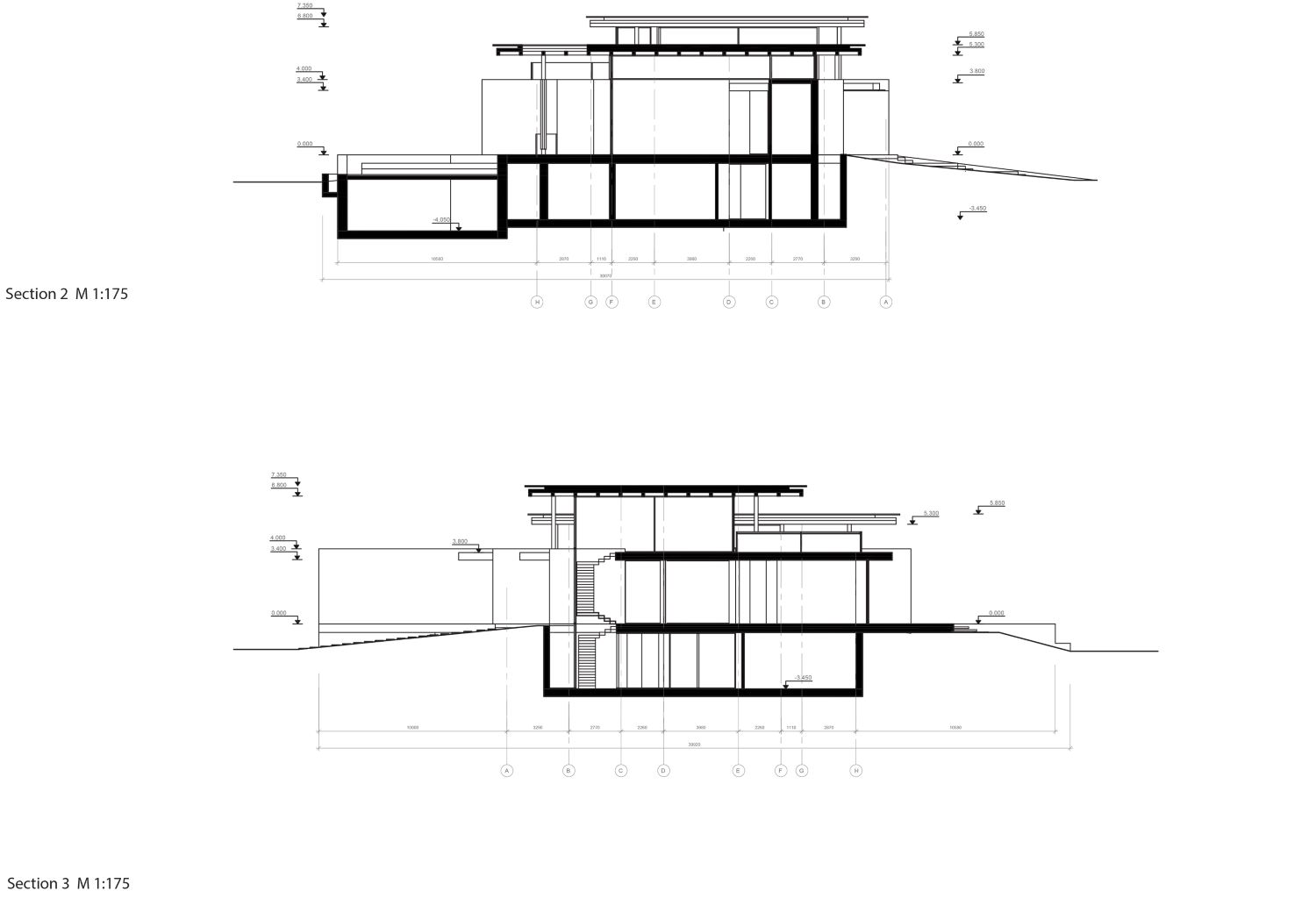 ---