Sabrab: We designed this house in a different context, in full quarantine due to COVID. We are inspired by the simplicity of the shapes, complemented by a bronze ladder with the shape of DNA.
This house was designed for a land in Cascais. It has an area of ​​440 square meters, with a large living room, with an open space kitchen and 5 bedrooms.

image © Sabrab
One of the symbols of the house is the swimming pool that surrounds the entire finished elevation of the living room and bedrooms on the lower floor. It is extended to the interior of the room, being part of the glass floor.
The aim is to provide a sense of spaciousness in any room of the house, from the entrance to the living room and kitchen, working in a single set, with the staircase surrounding the entire space.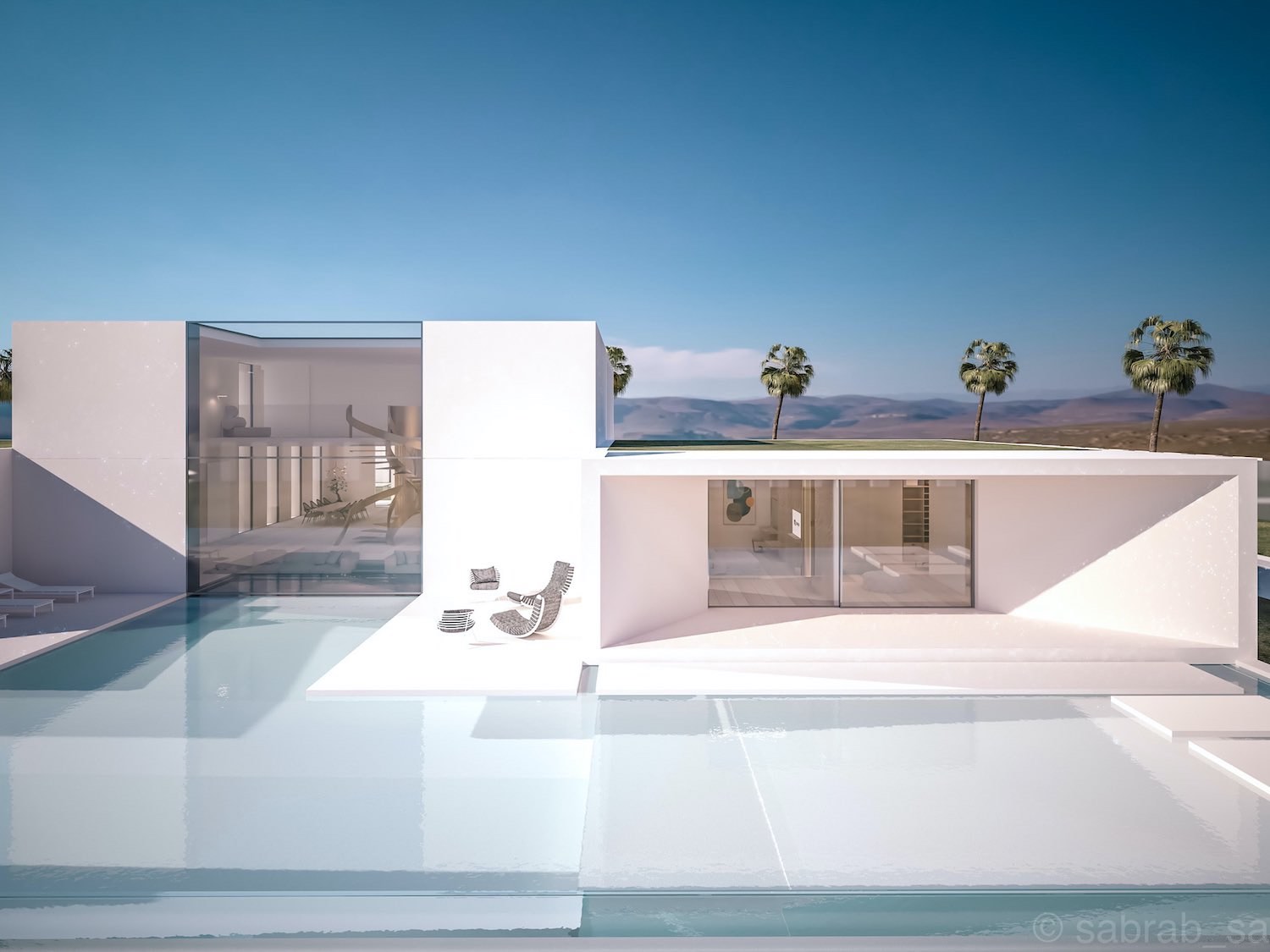 image © Sabrab
The roof is landscaped, with rainwater collection, to feed the water mirror that surrounds the entire rear elevation. The back facade has built in microperforated panels, where the access door to the pool is hidden.
The skylight glass has an automatic cleaning system, as well as that of the pool using the clear glass system. The furniture was designed by our team, in order to be a unique space.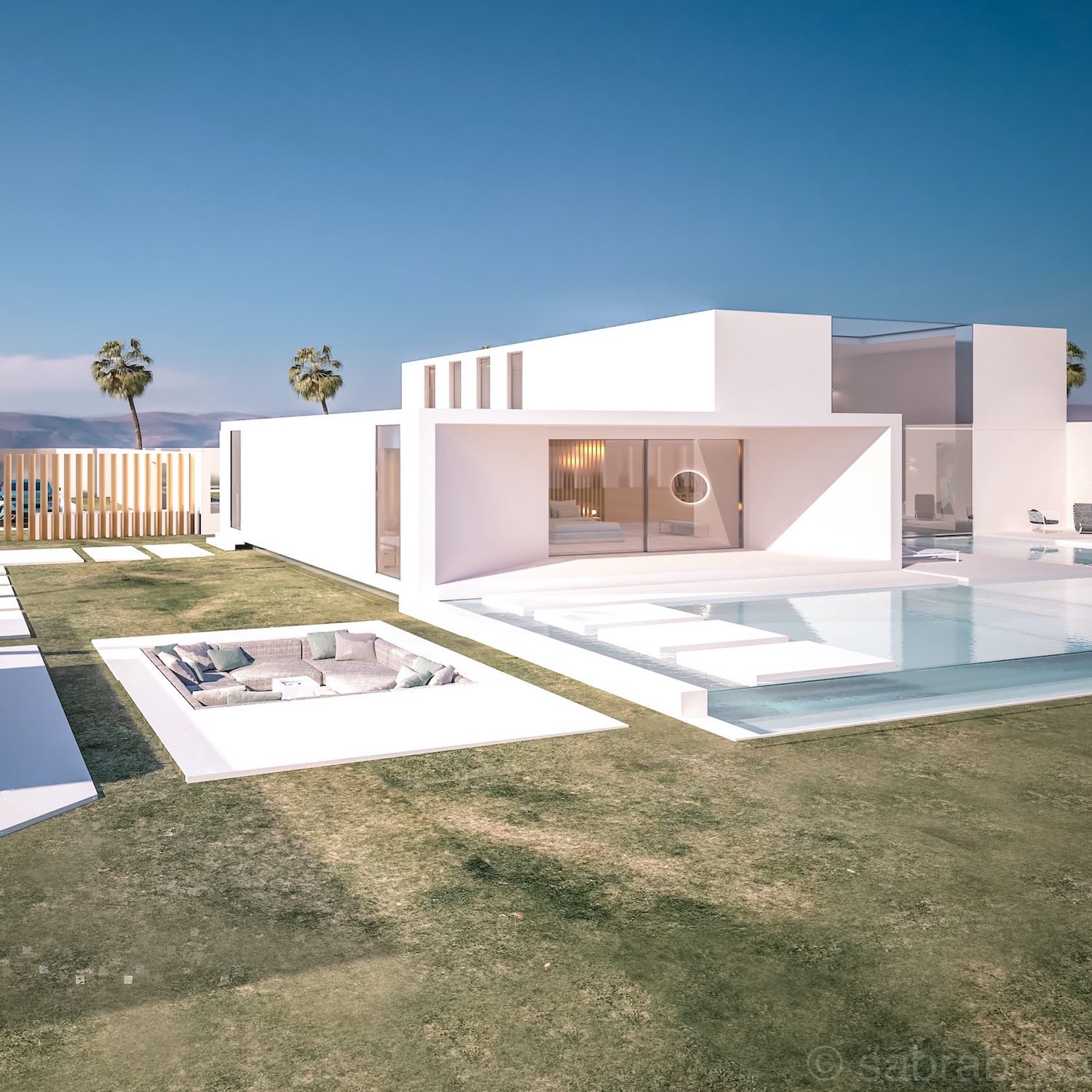 image © Sabrab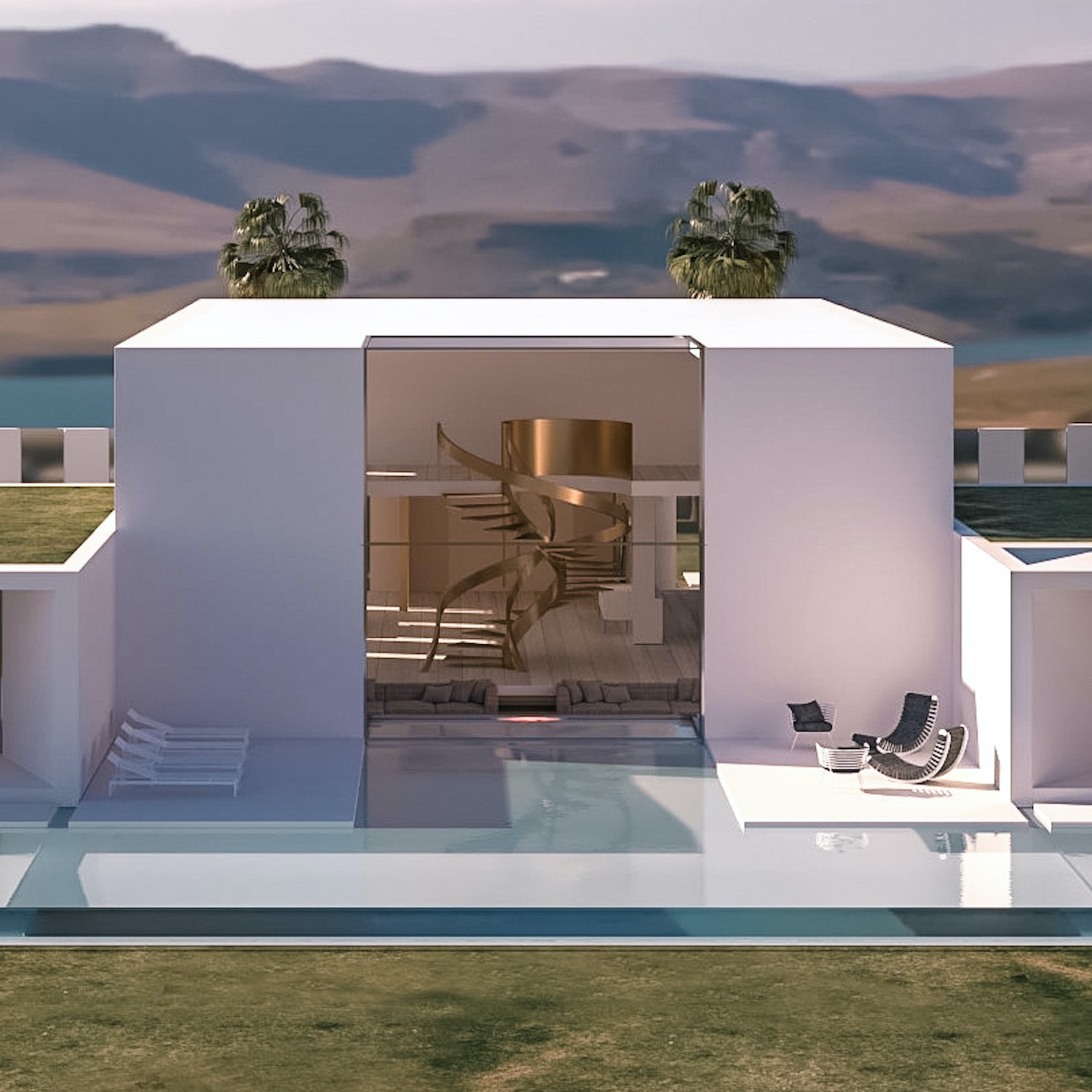 image © Sabrab
image © Sabrab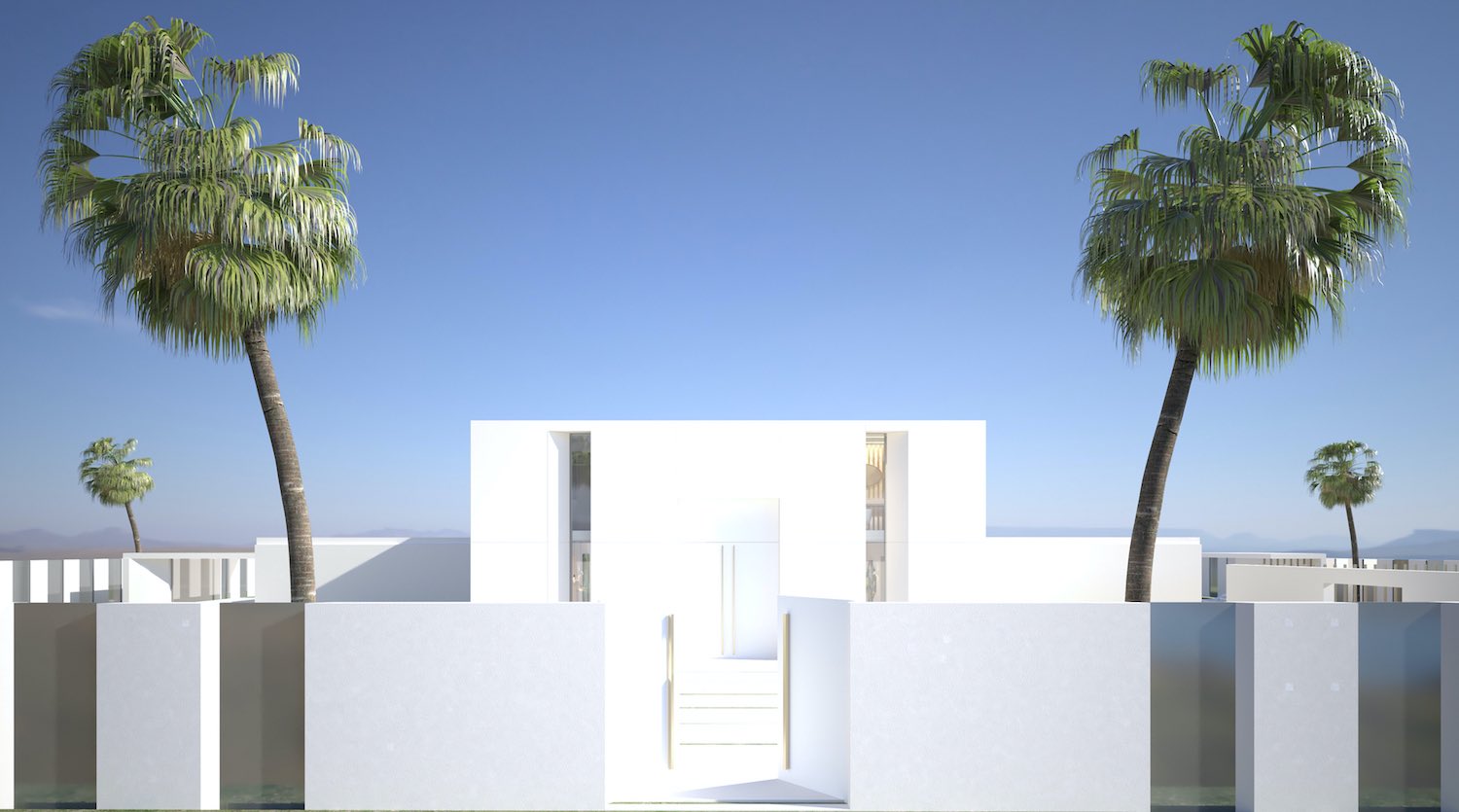 image © Sabrab
image © Sabrab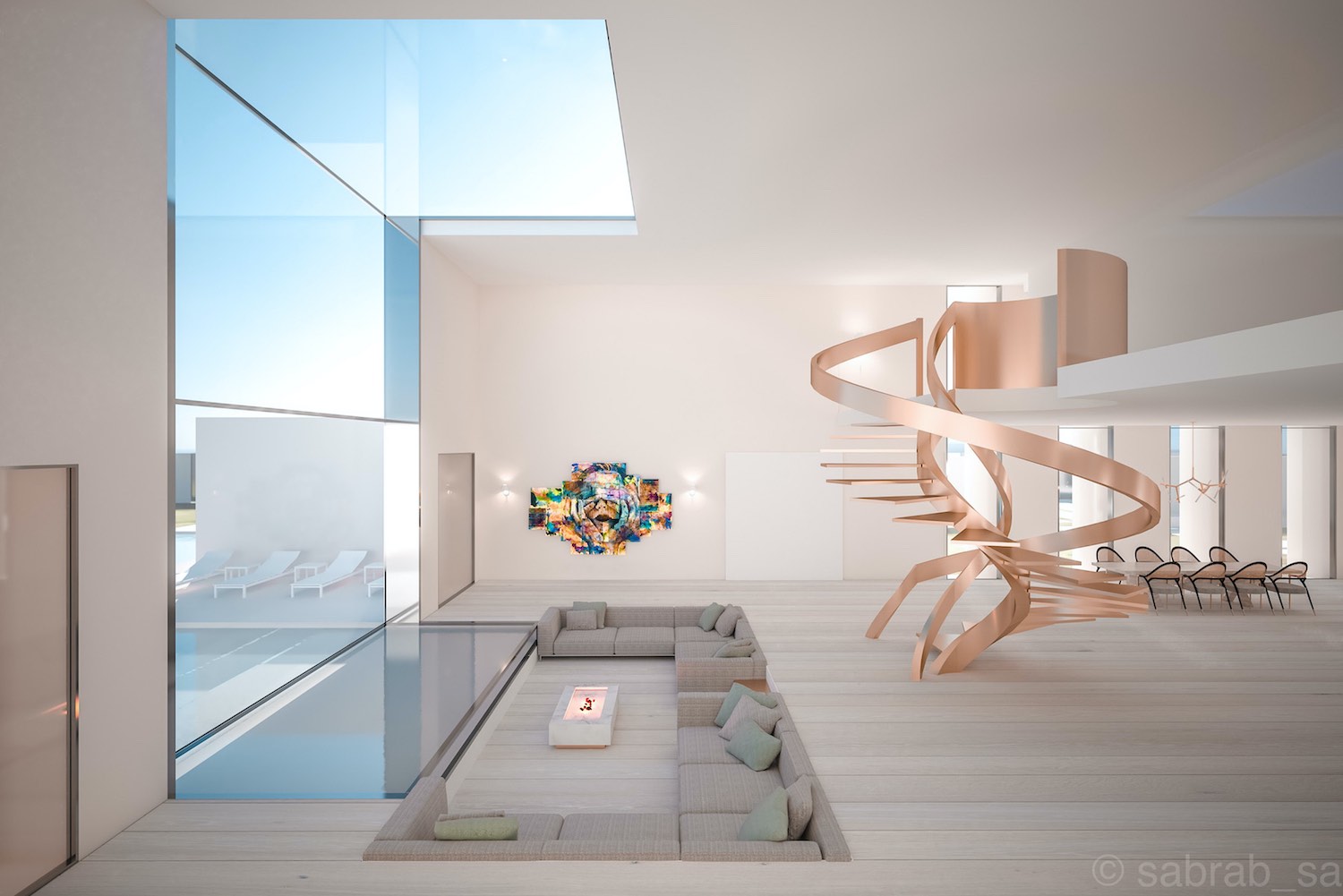 image © Sabrab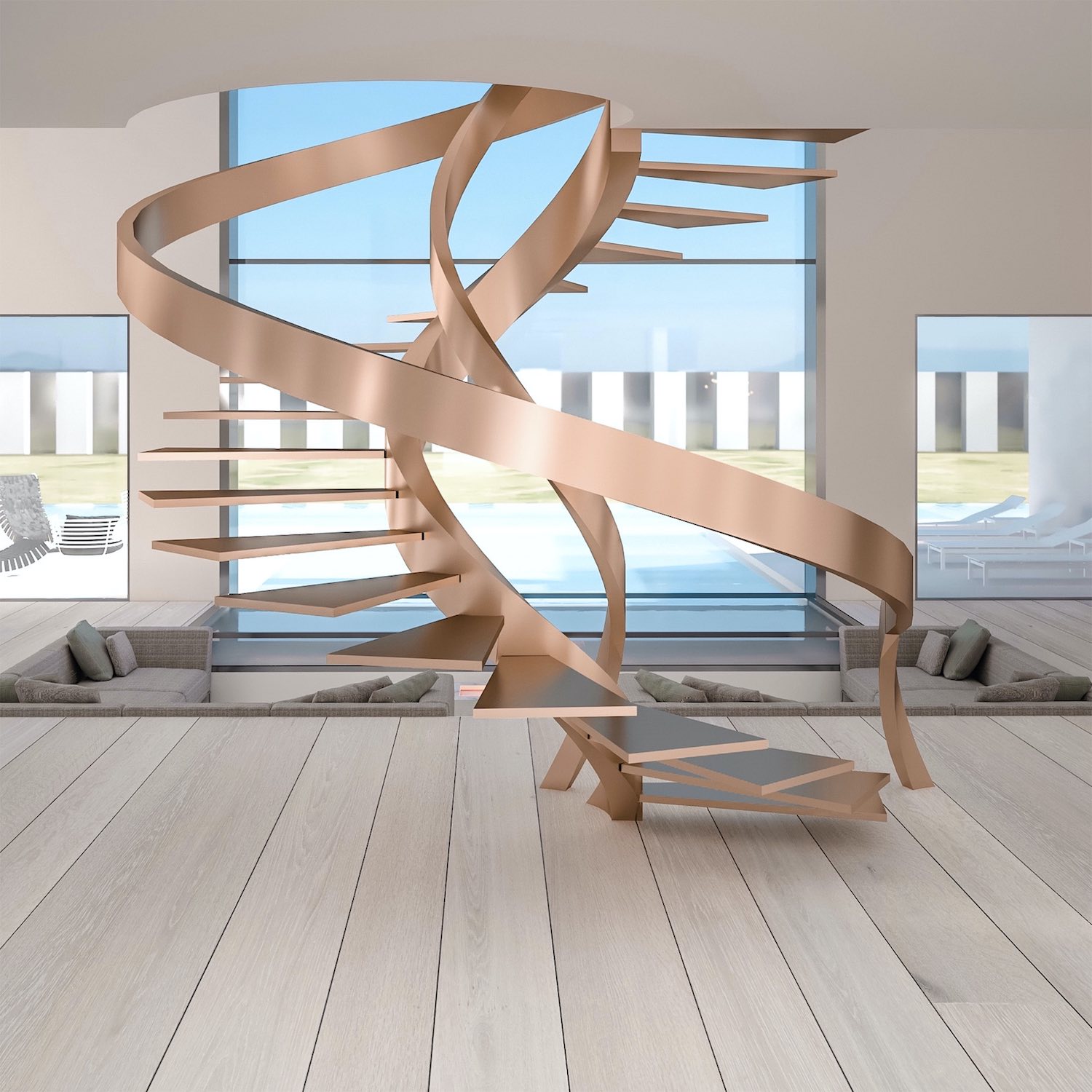 image © Sabrab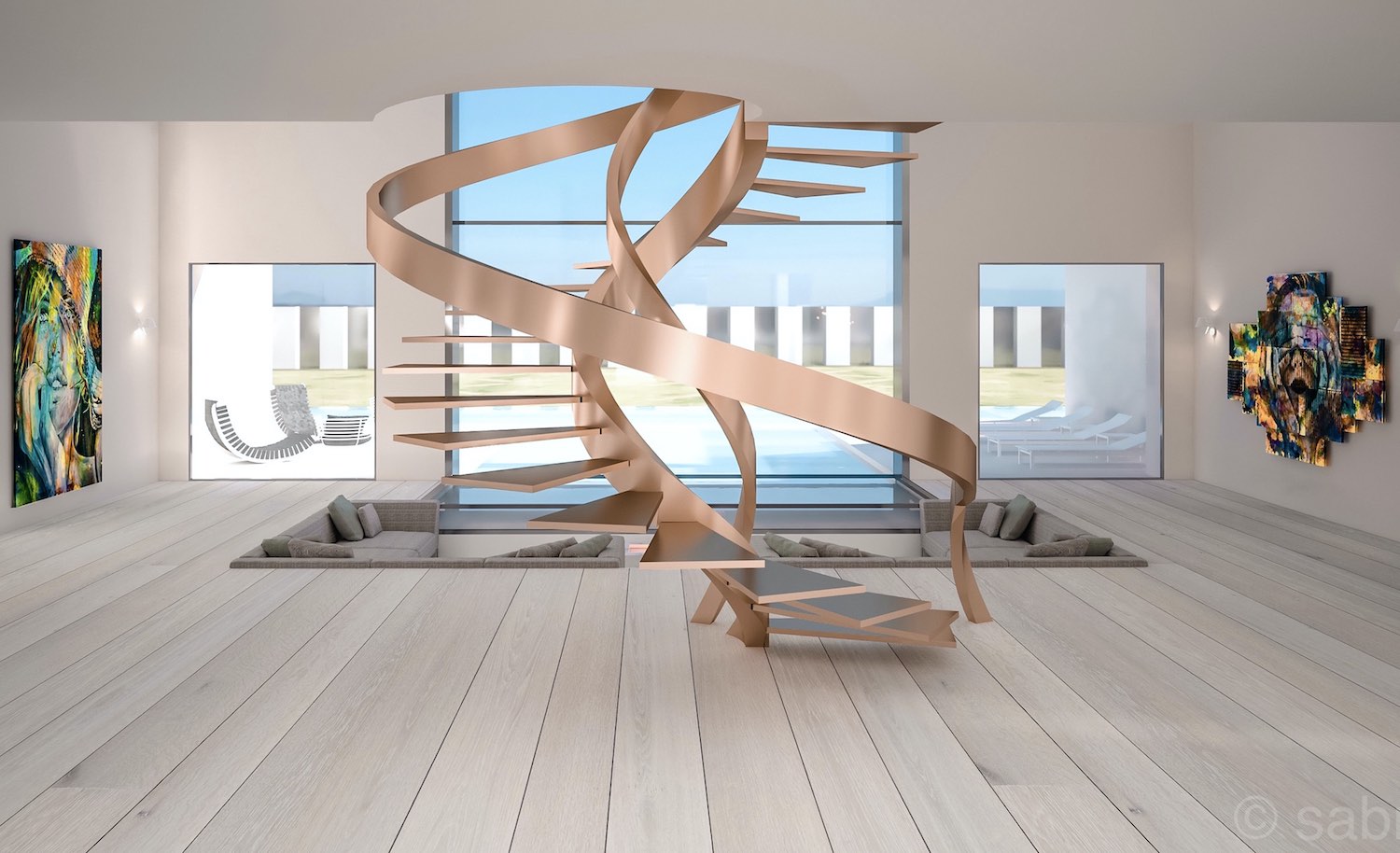 image © Sabrab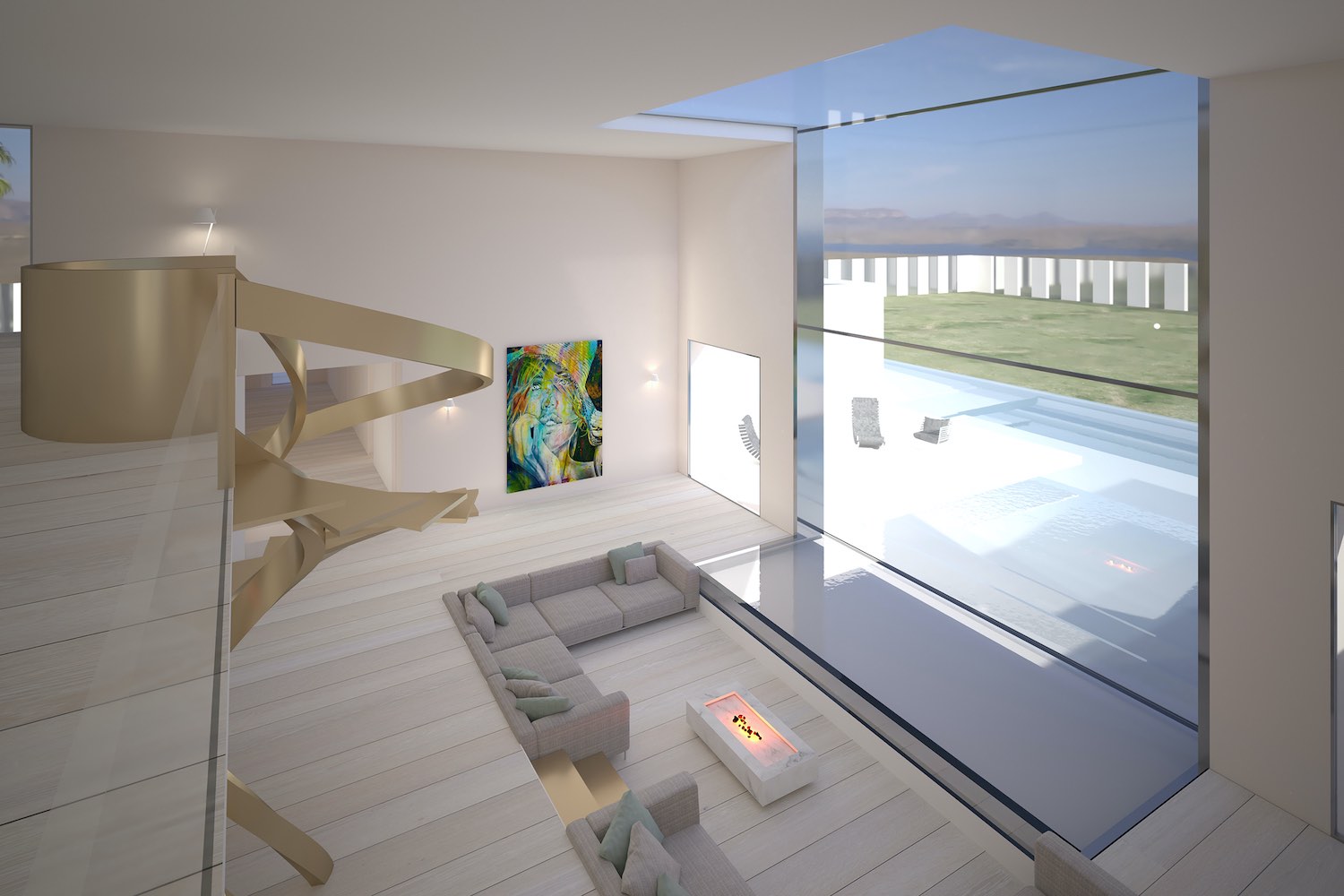 image © Sabrab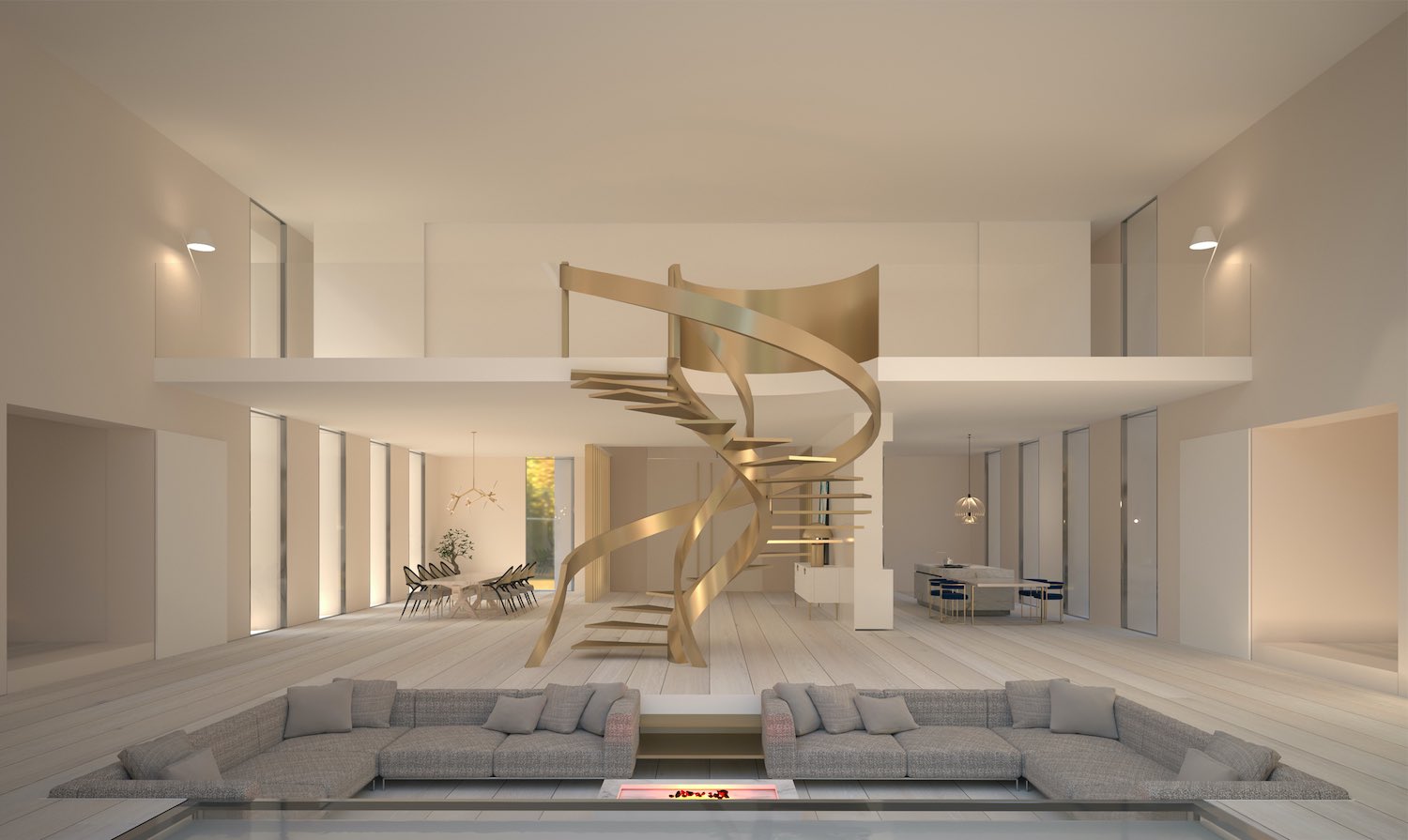 image © Sabrab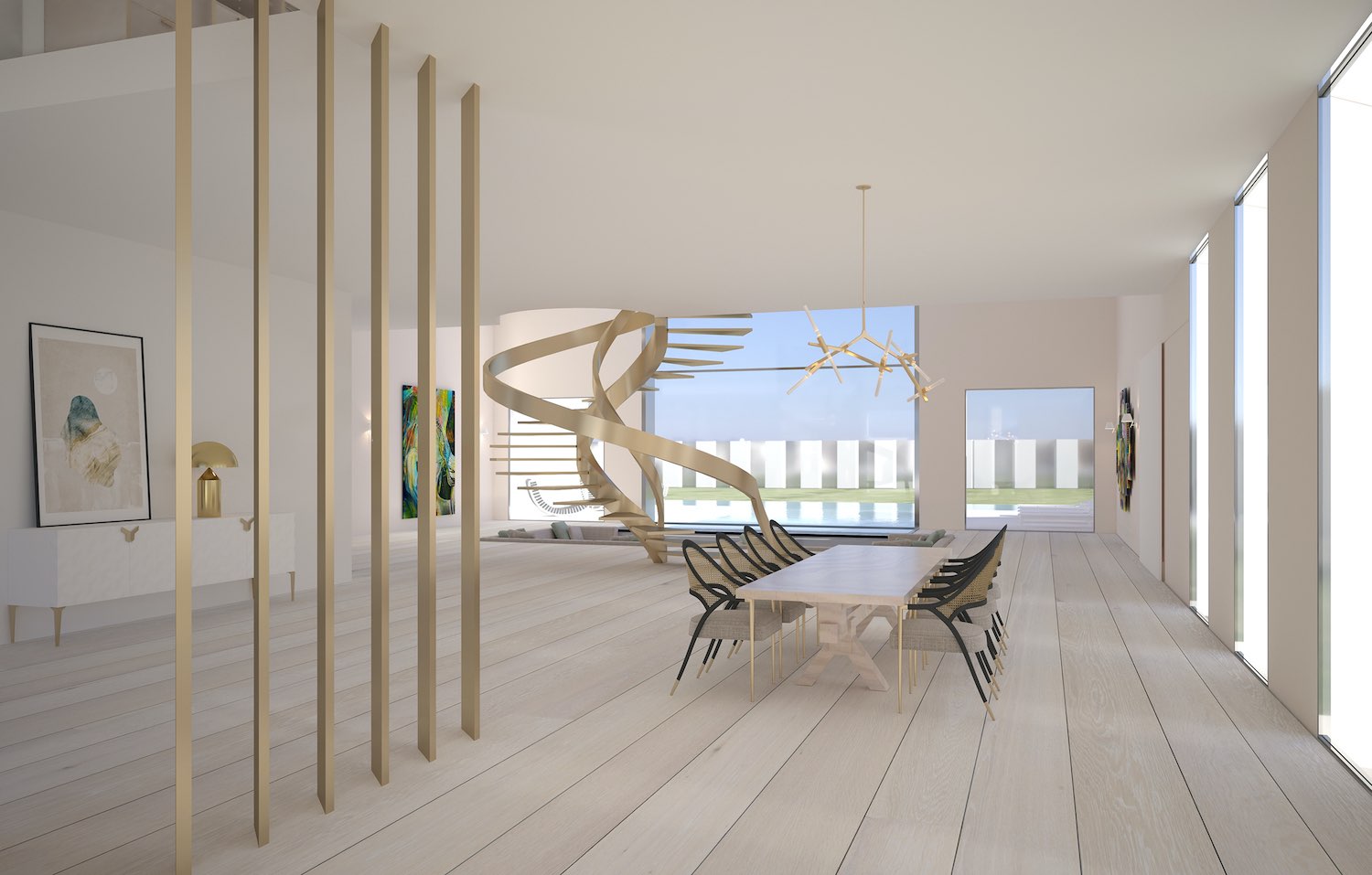 image © Sabrab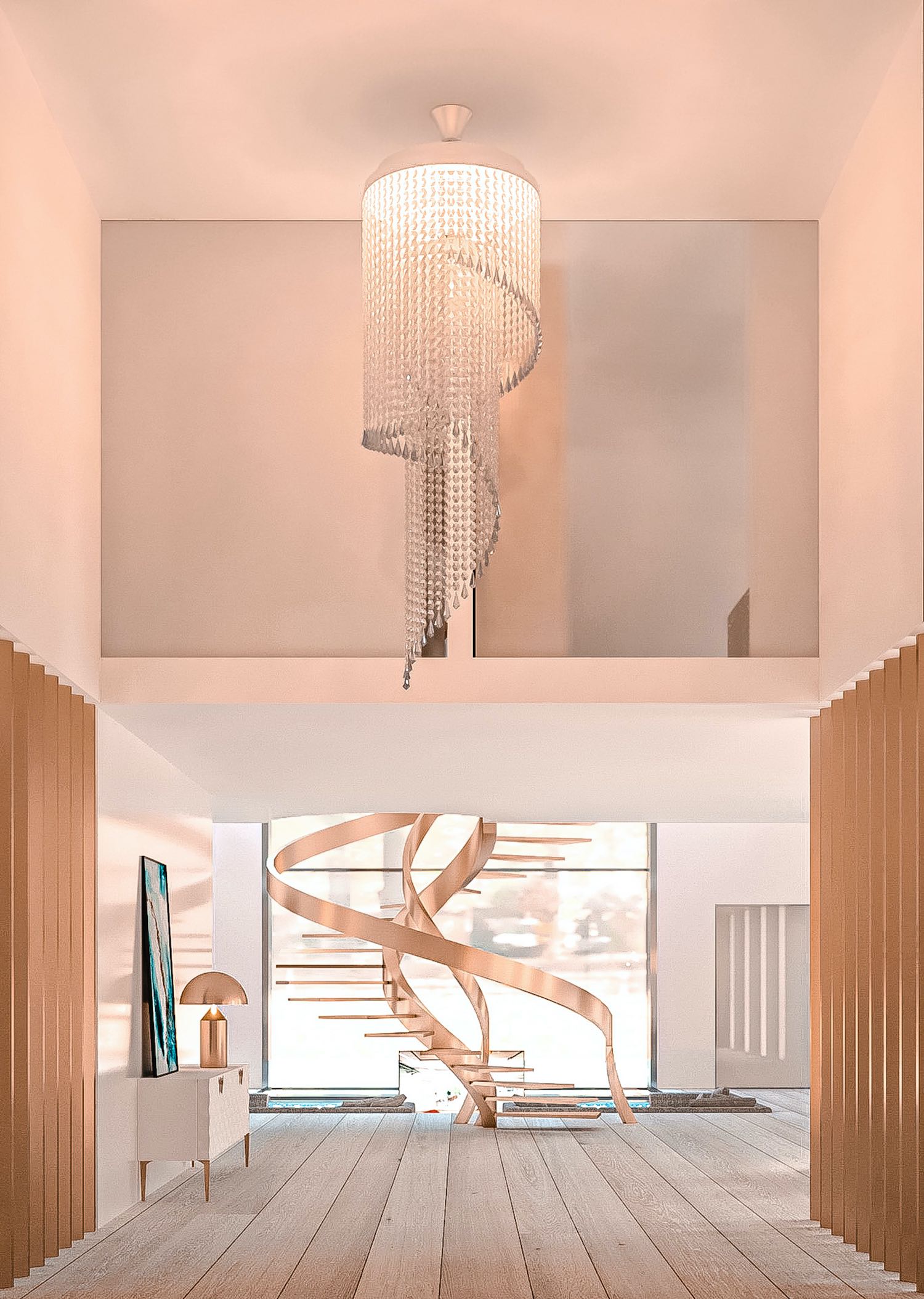 image © Sabrab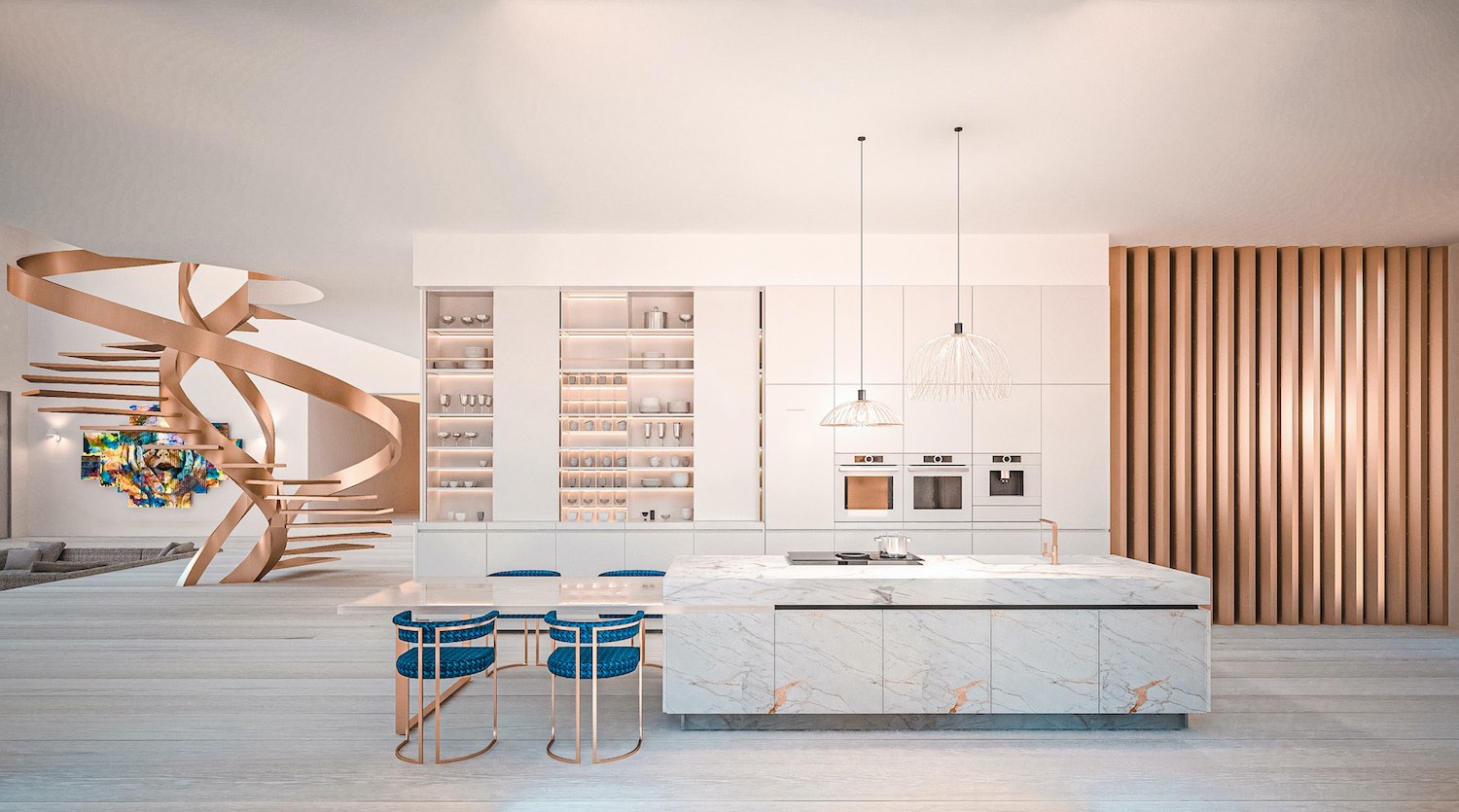 image © Sabrab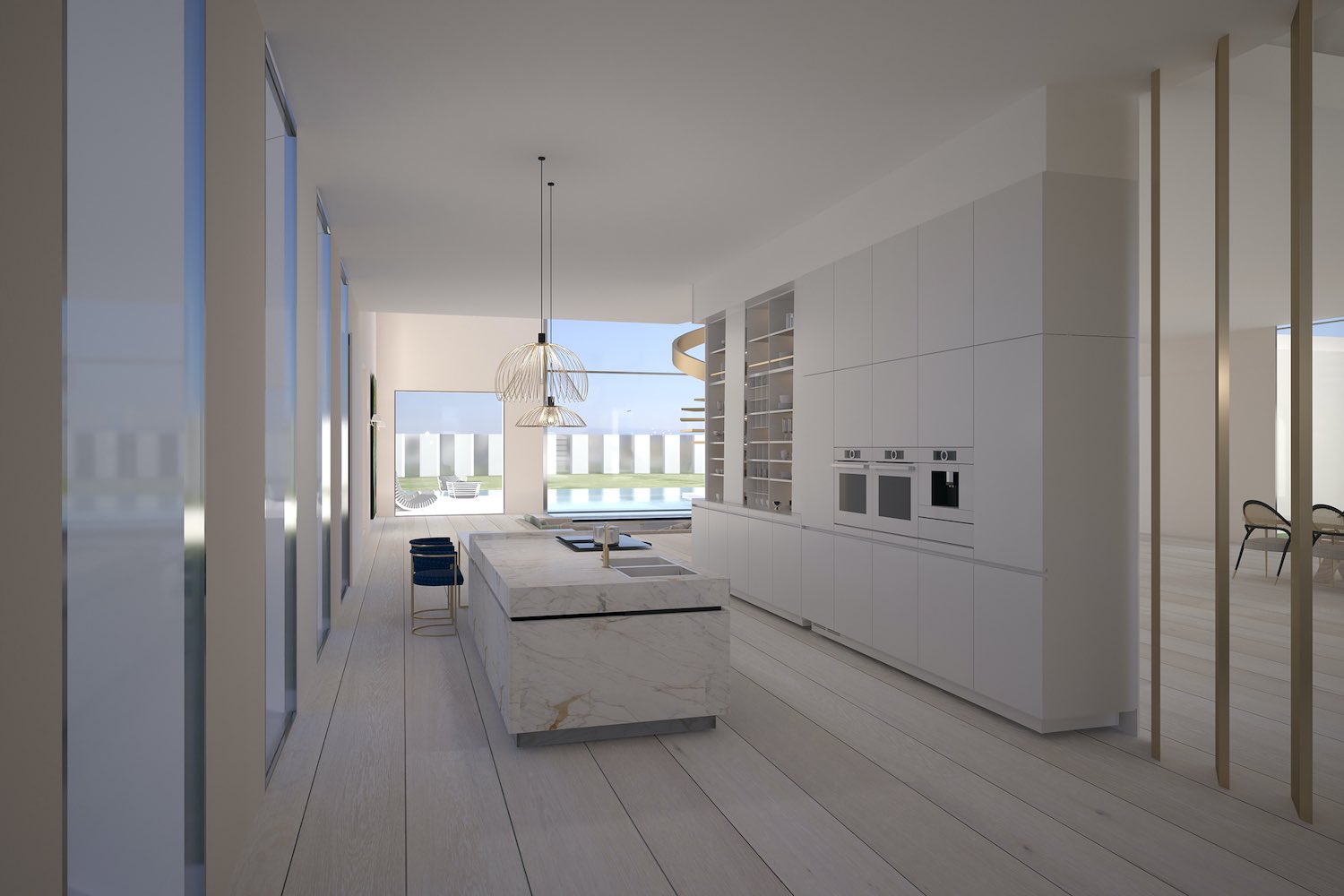 image © Sabrab

image © Sabrab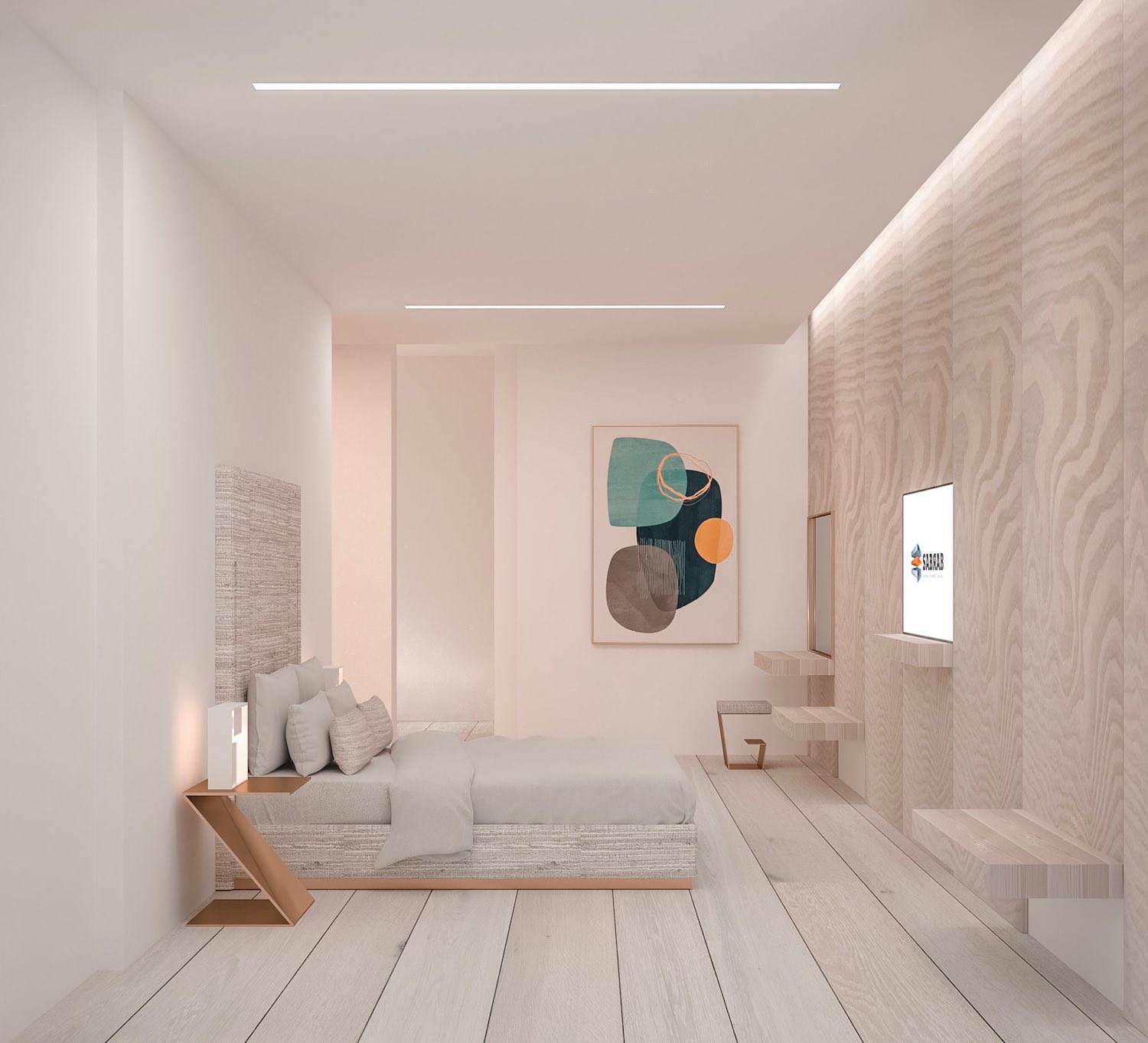 image © Sabrab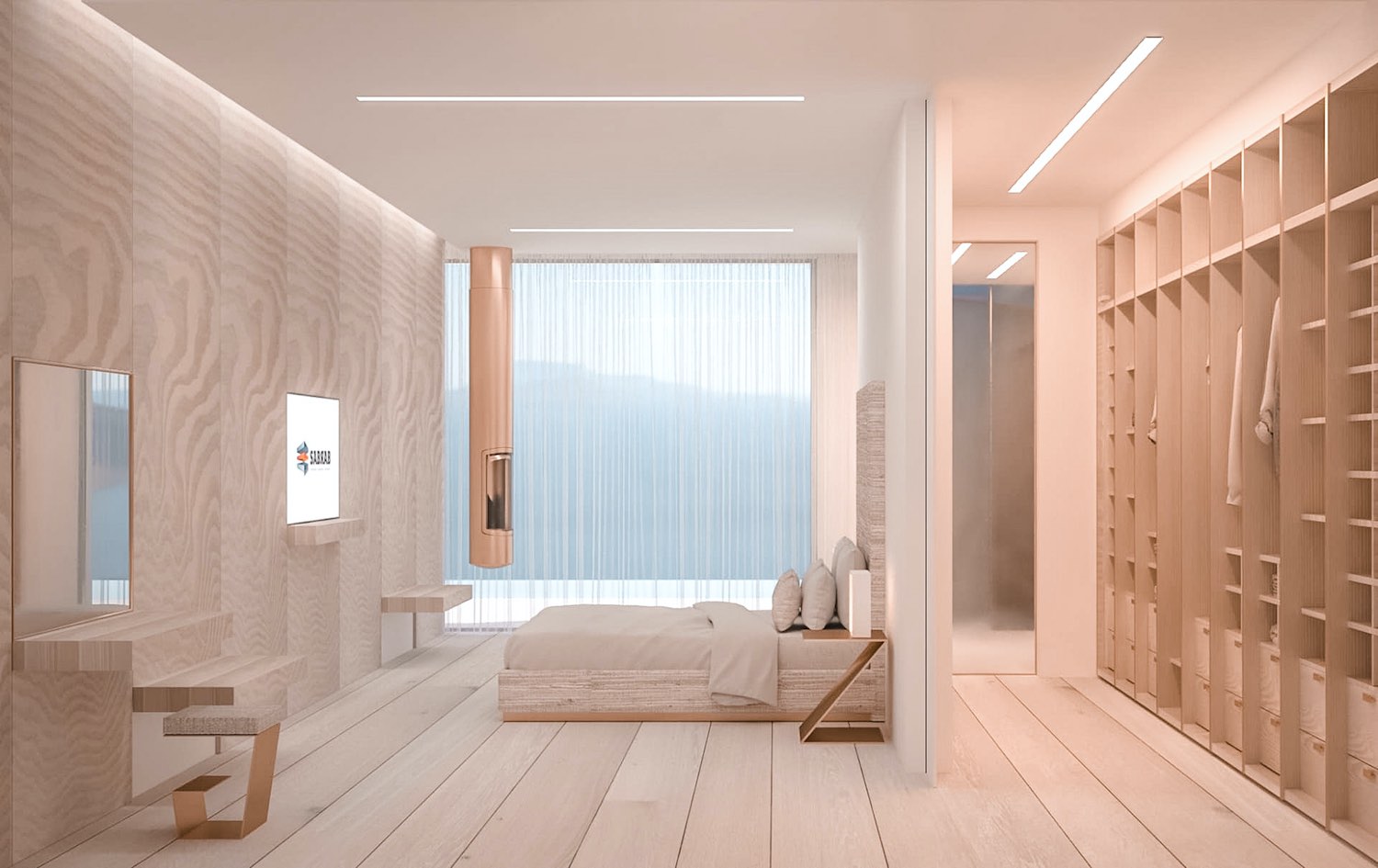 image © Sabrab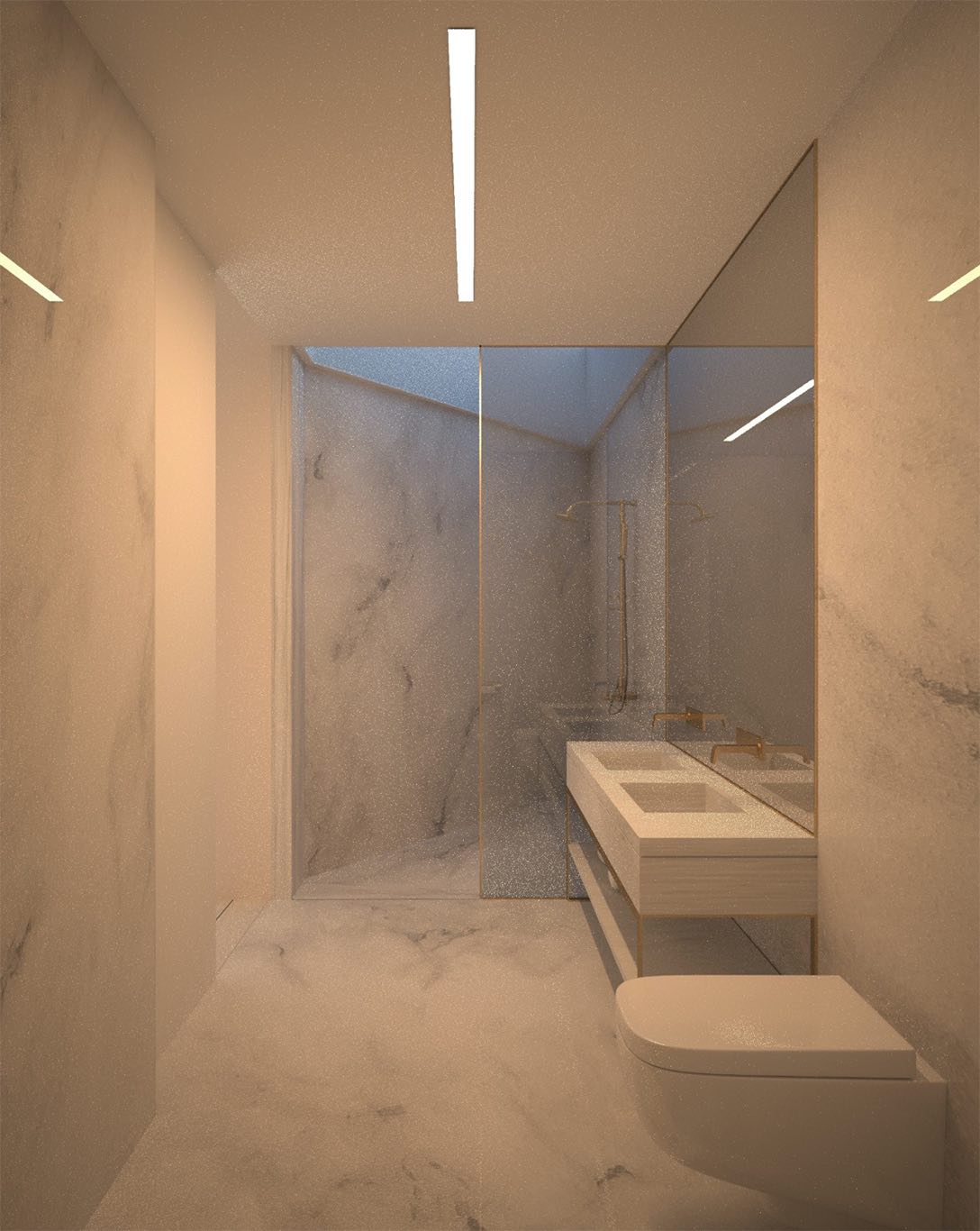 image © Sabrab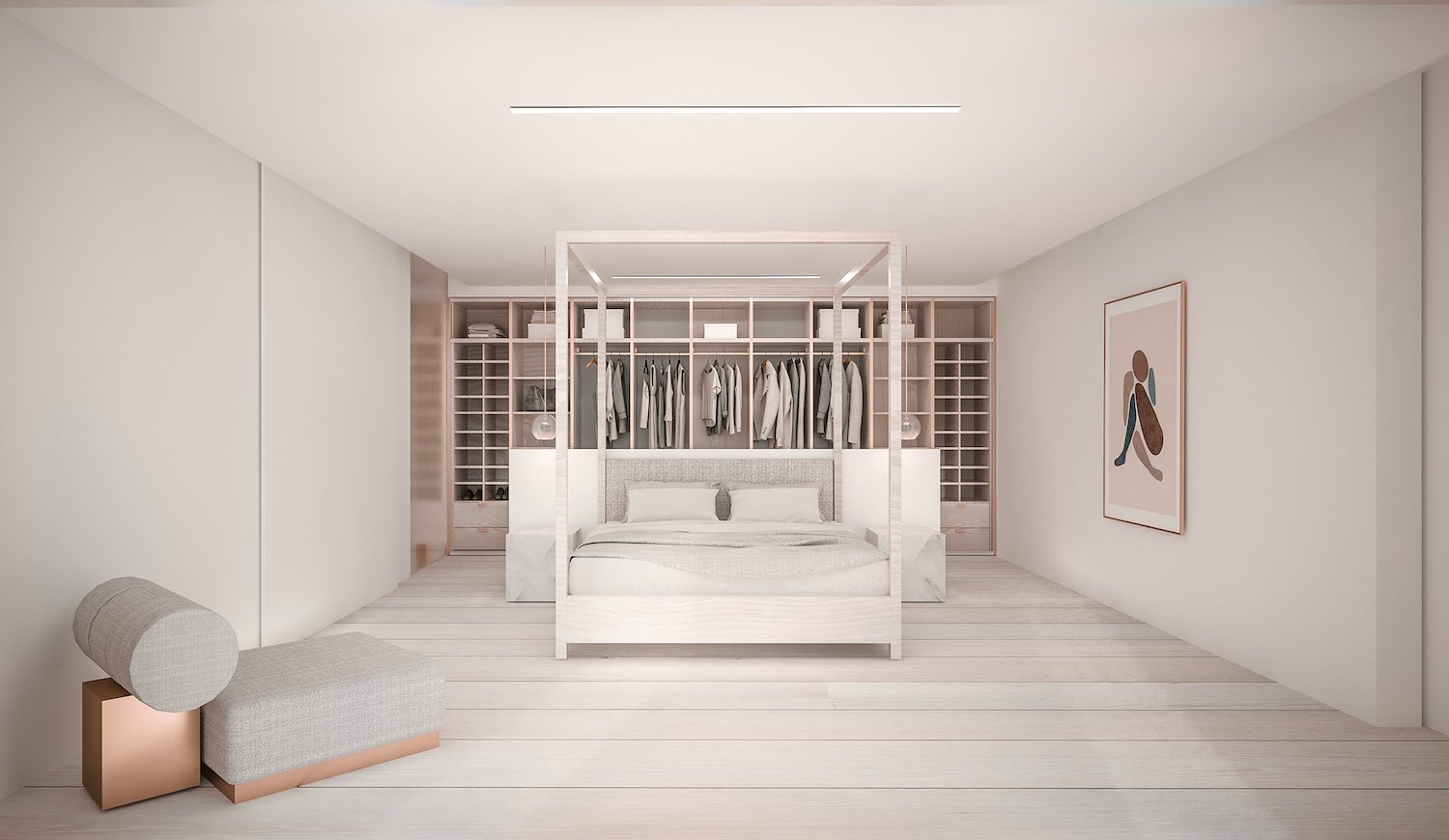 image © Sabrab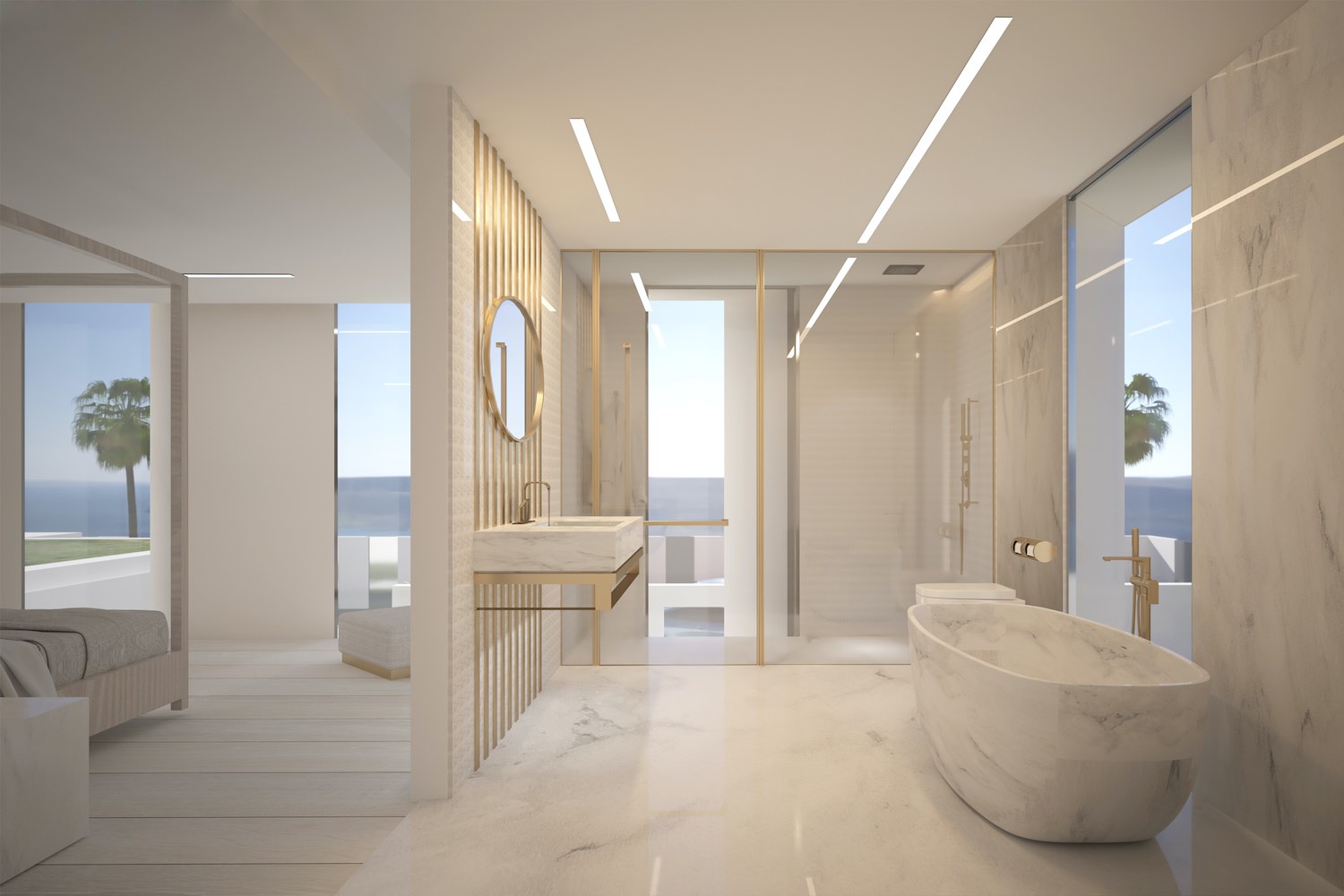 image © Sabrab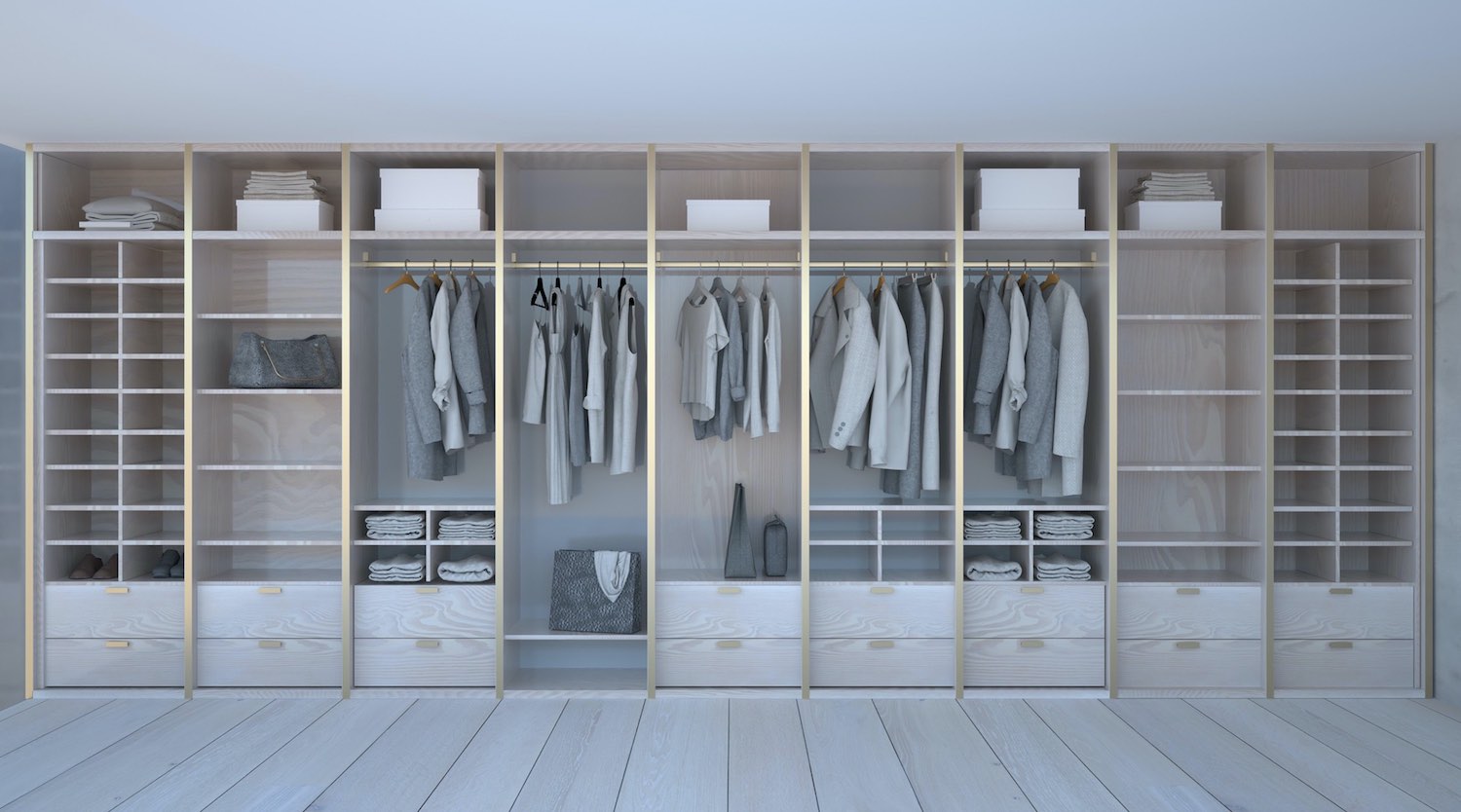 image © Sabrab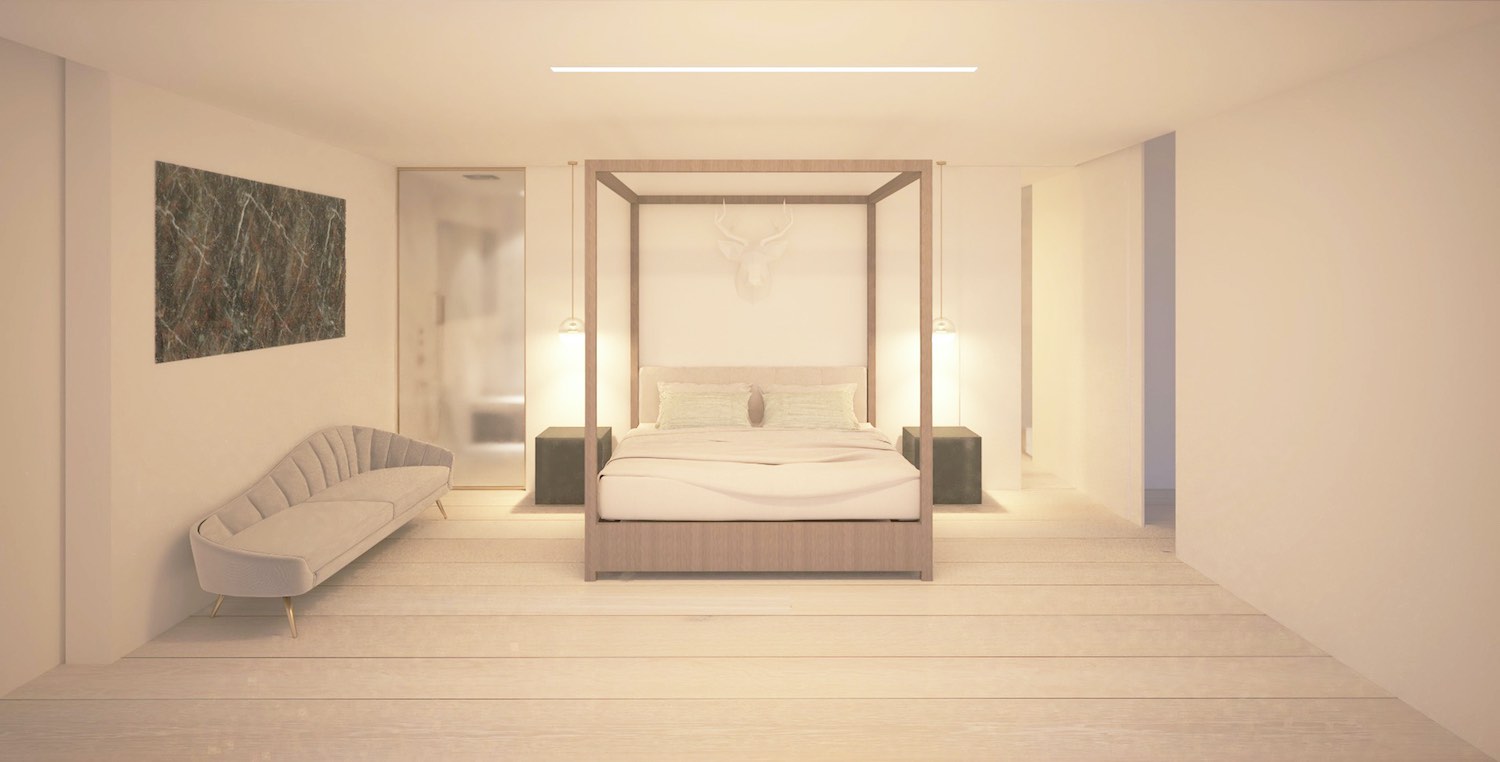 image © Sabrab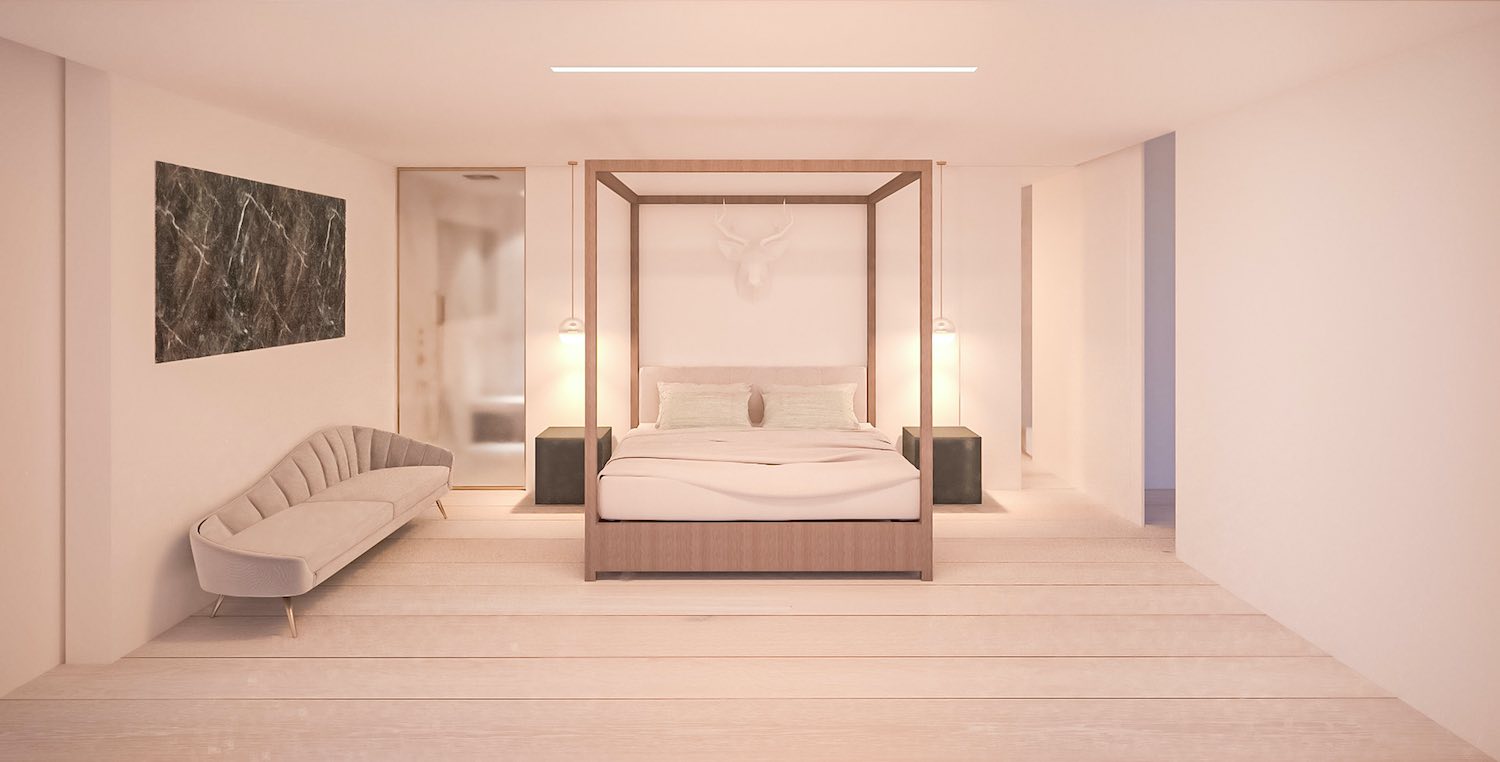 image © Sabrab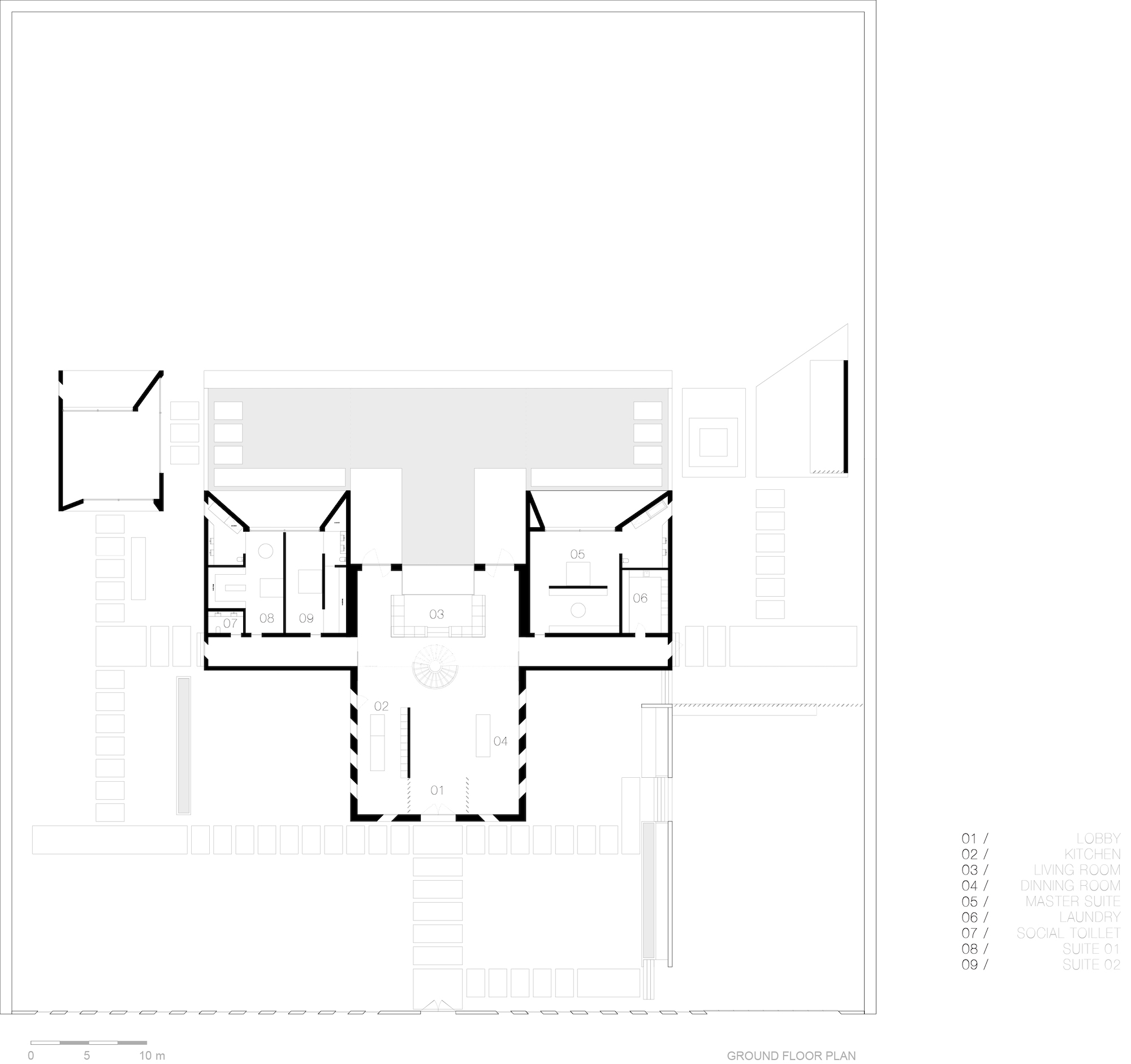 Ground Floor Plan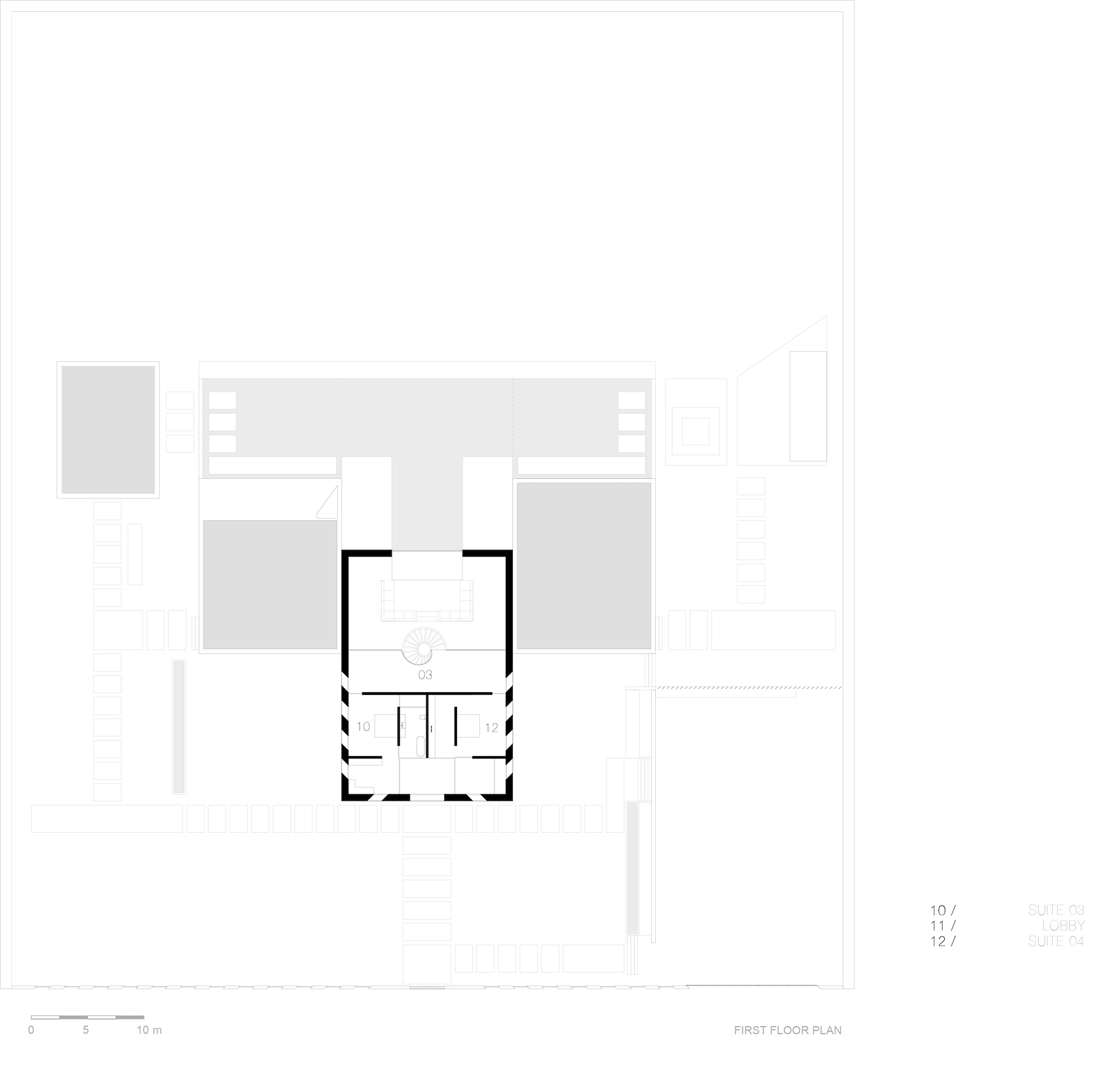 First Floor Plan
Roof Floor Plan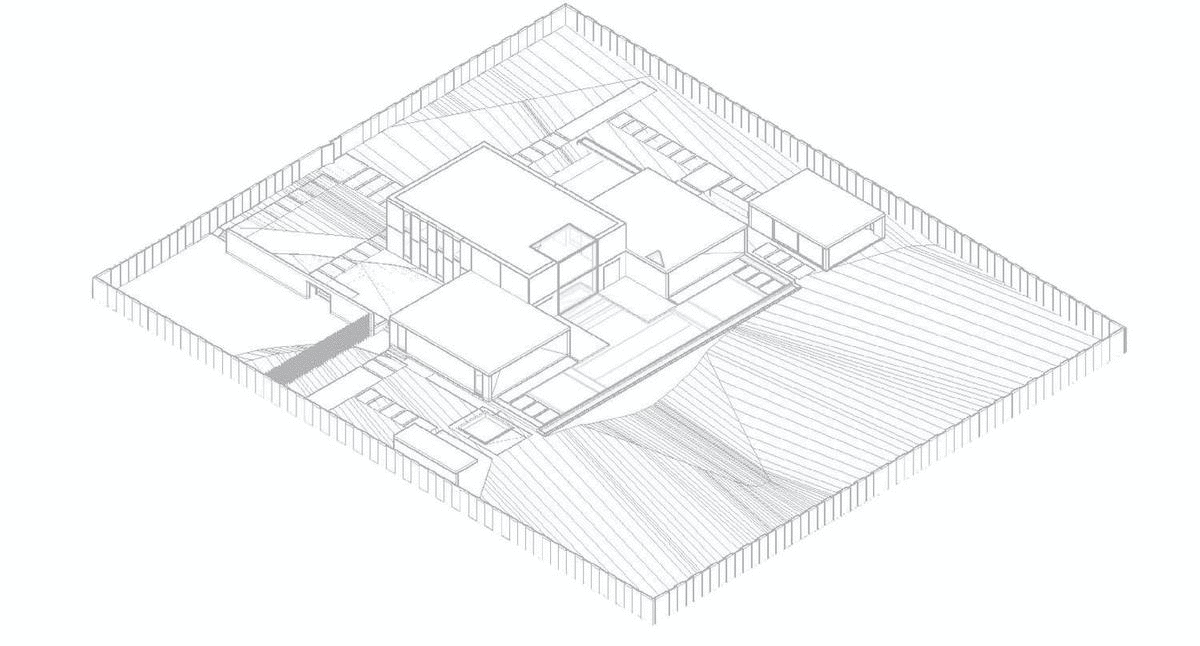 Axonometric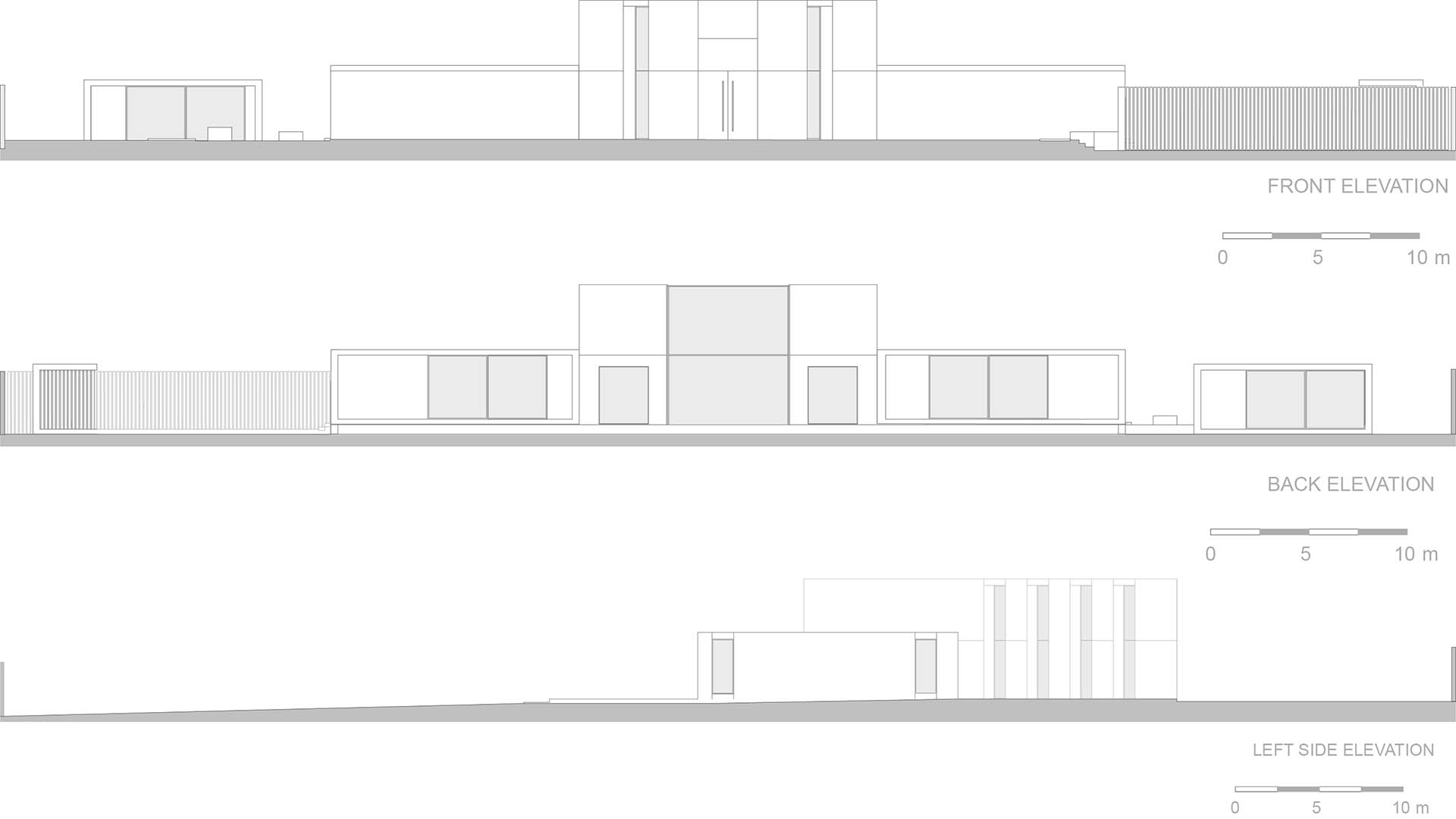 Elevations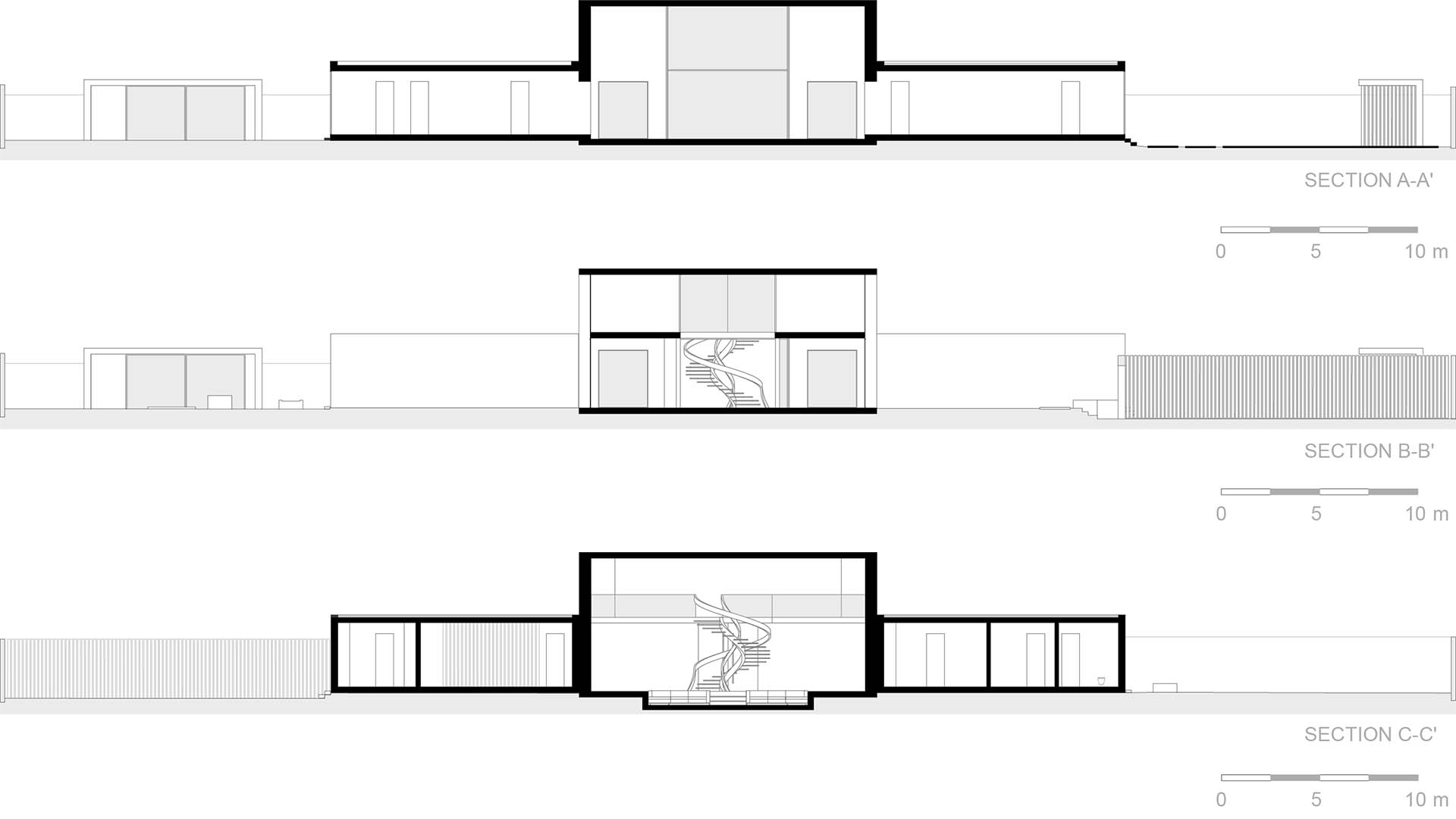 Sections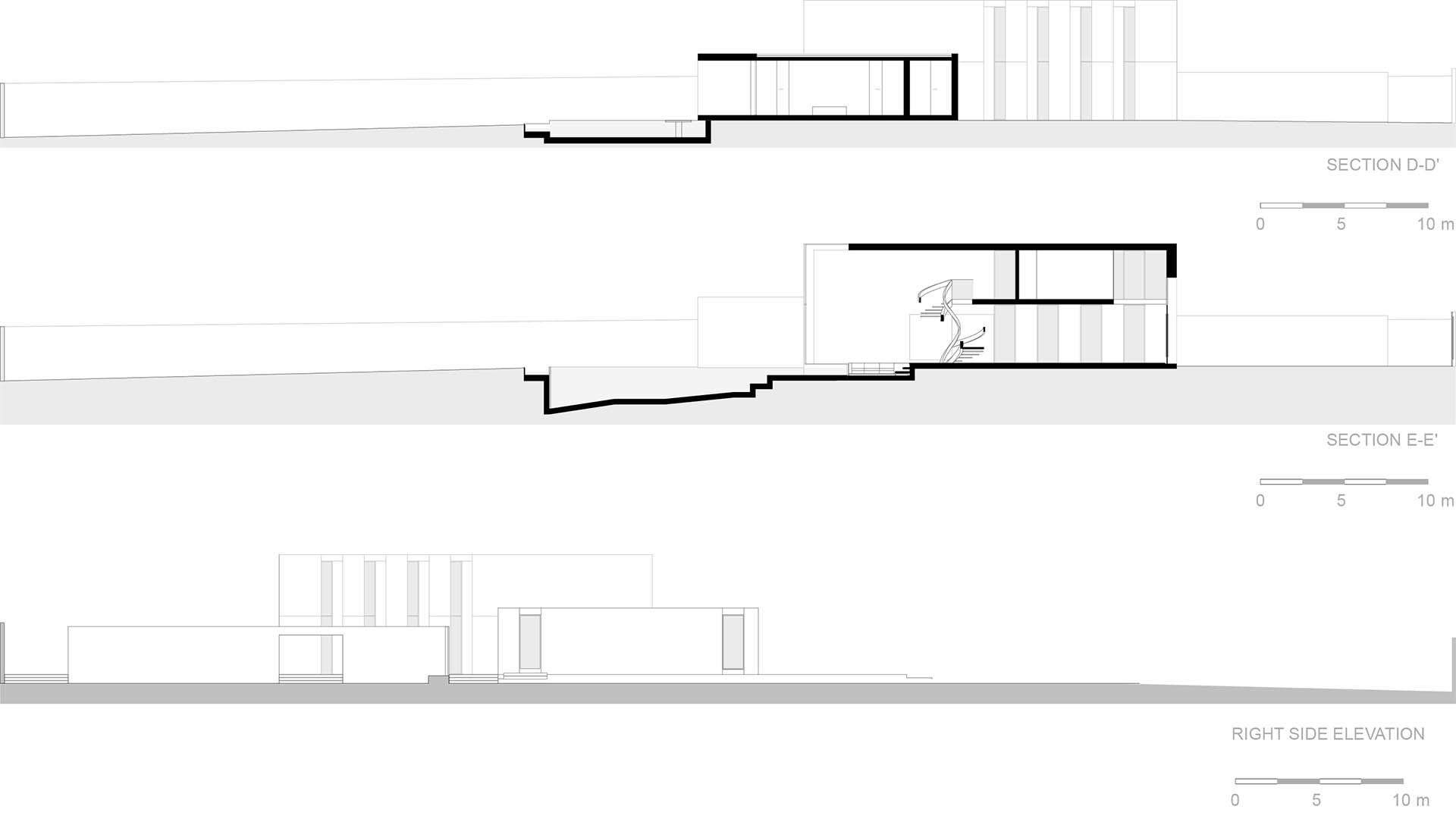 Sections
---