ORCA Design: Emperadora House is an incredible 9,000 square foot home located in Baja California, Mexico. Result of specific needs and requirements of the user, an imposing house with a great conceptual meaning for the whole family.
The house adapts to the desert-type natural environment in which it is located, applying strategies for its correct ventilation-thermal comfort and using the purity of white and a range of grays in various materials, which favors integration with its surroundings through its forms, creating a composition and a perfect contrast in each point of the house.
The house had as a priority spaces that allow the interior-exterior connection and contact with the environment, in this way, the house is distributed on two floors, the social area and master bedroom on the ground floor and the private areas on the first level.
On the ground floor we can find two fully covered areas for parking with capacity for 3 cars, kitchen, pantry, laundry, family room, office-music studio, master bedroom with terrace, a large walk-in closet, master bathroom and living spaces. double height as the main hall, social bathroom, dining room and living room with direct connection to the outdoor areas through sliding doors that give way to a complete integration with the outside.
Within the outdoor areas we can find a BBQ area, outdoor dining room, outdoor room, lounge terrace, jacuzzi, swimming pool and a bathroom with its respective dressing room for their use.
Through some beautiful stairs in the social area, we access the first level of the house where a spectacular bridge stands out that allows the connection between the bedrooms and gives way to the view of the social area and the exterior of the house thanks to the existing double height.
The first level has 3 large bedrooms with a terrace, each with its respective dressing room and bathroom. Also, a living room-cinema, gym and a roof garden that allows development among users and contact with nature. The house has a concrete structure, through the combination of materials inside and outside the house that generate a beautiful contrast.
Natural lighting and ventilation are achieved thanks to its large floor-to-ceiling windows and skylights that take advantage of the overhead light and generate thermal comfort inside the house. In the same way, the use of artificial light is implemented in order to highlight the architecture.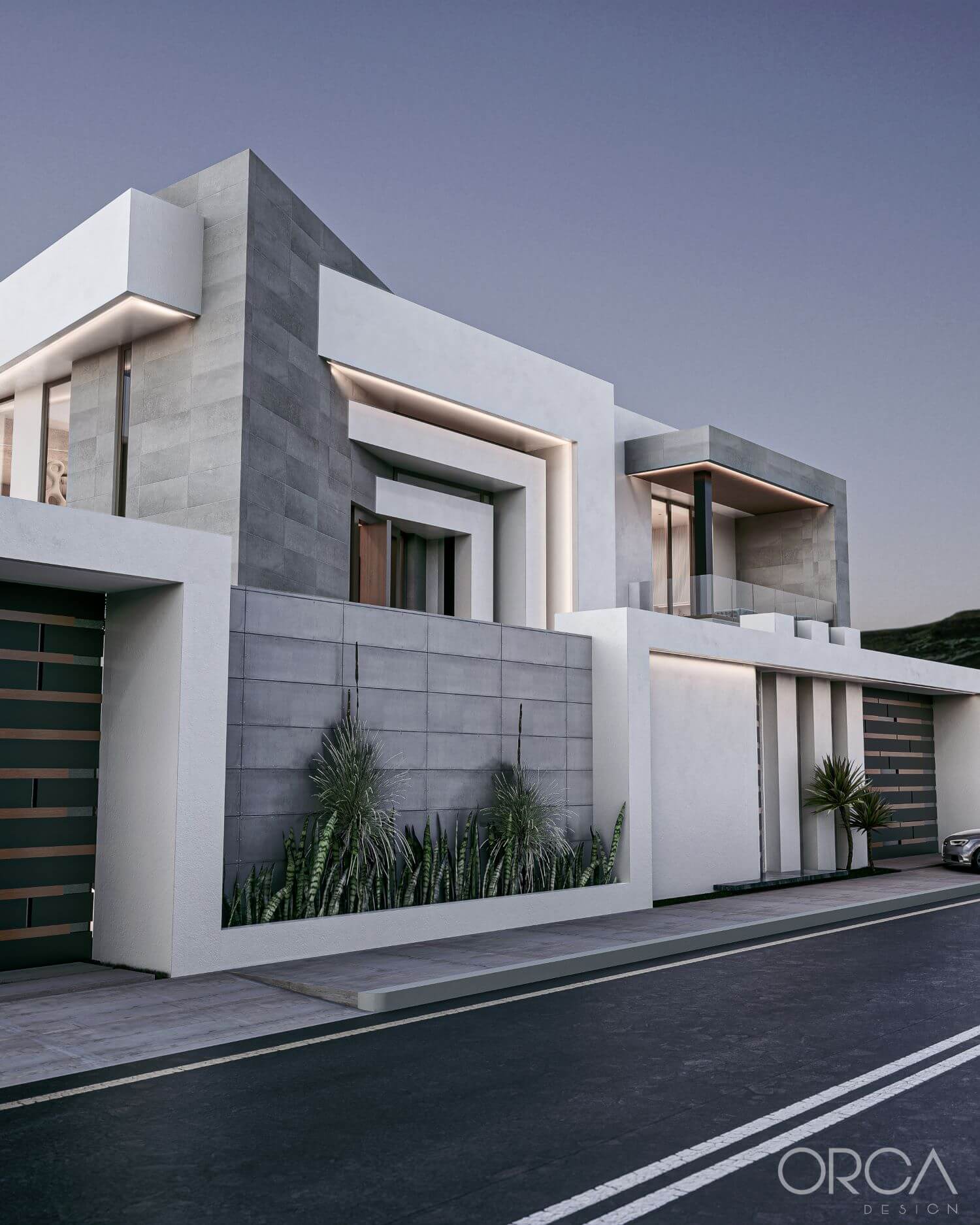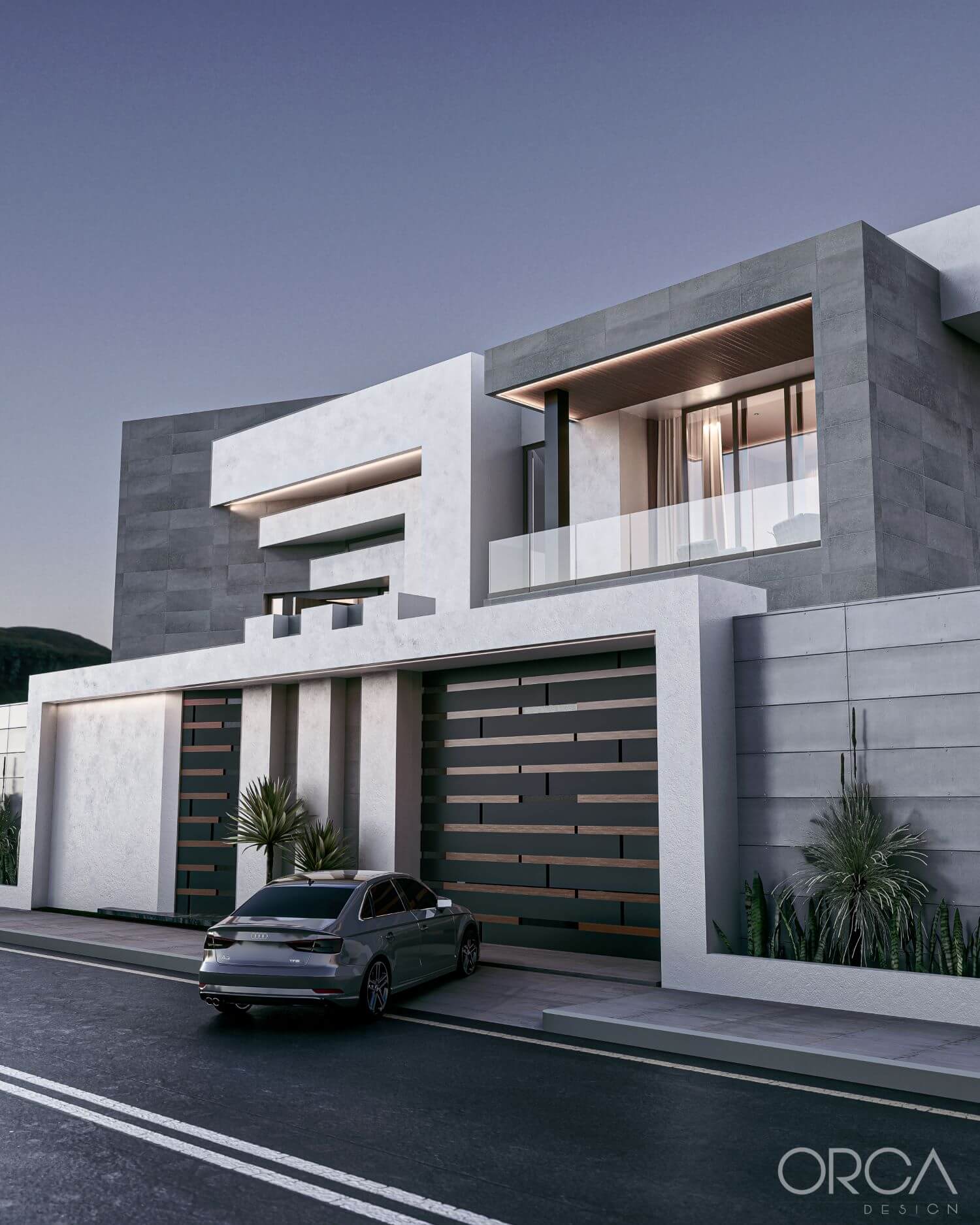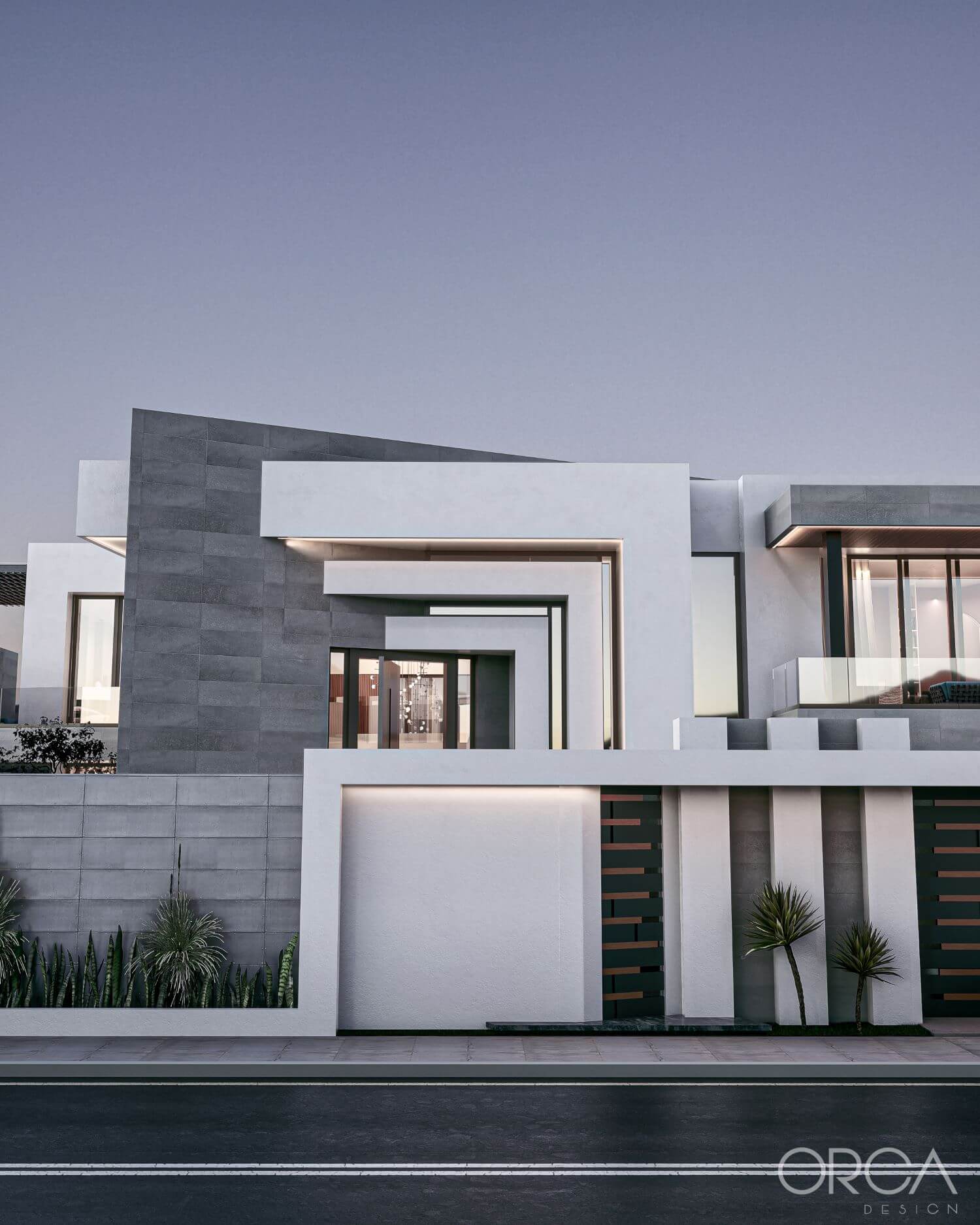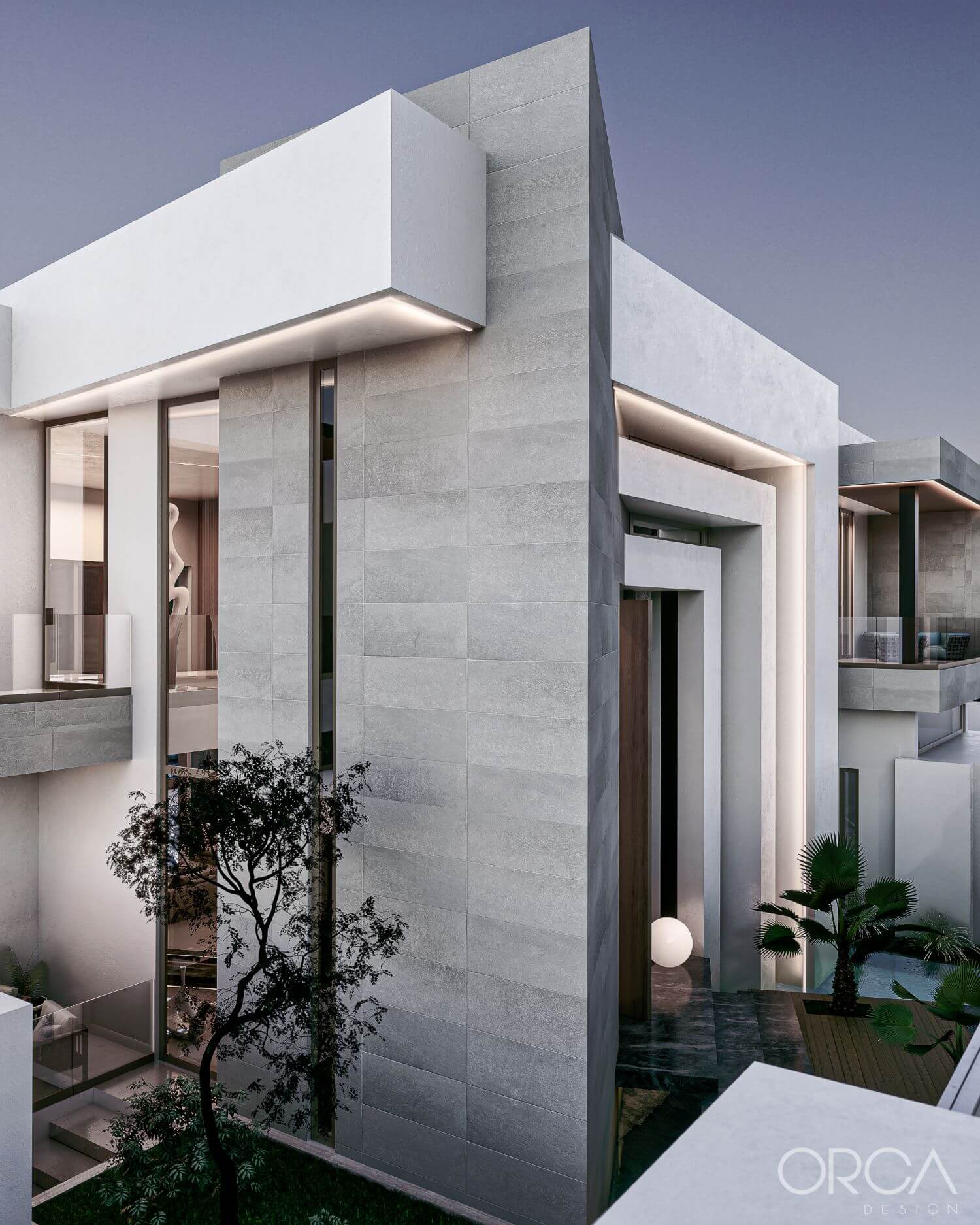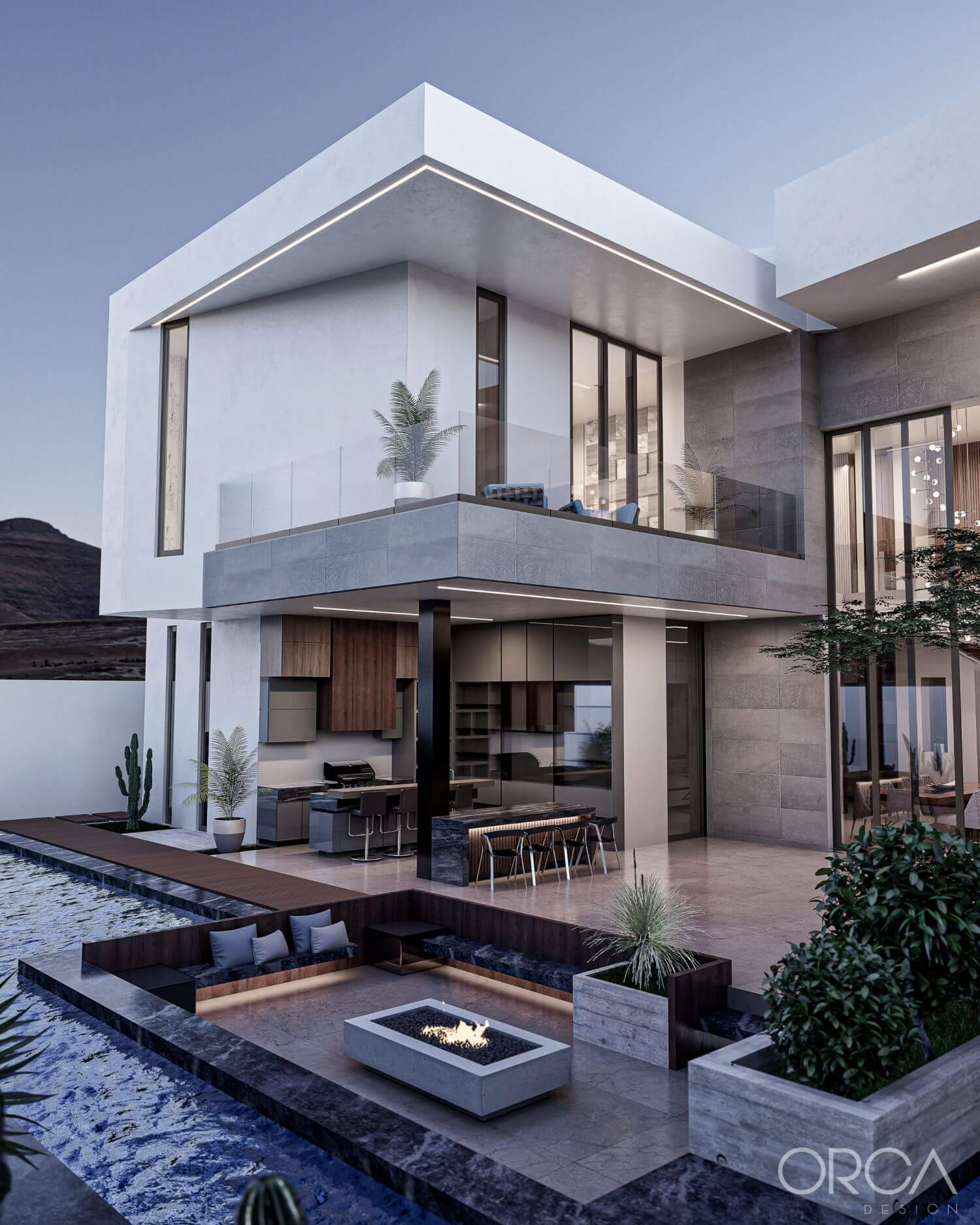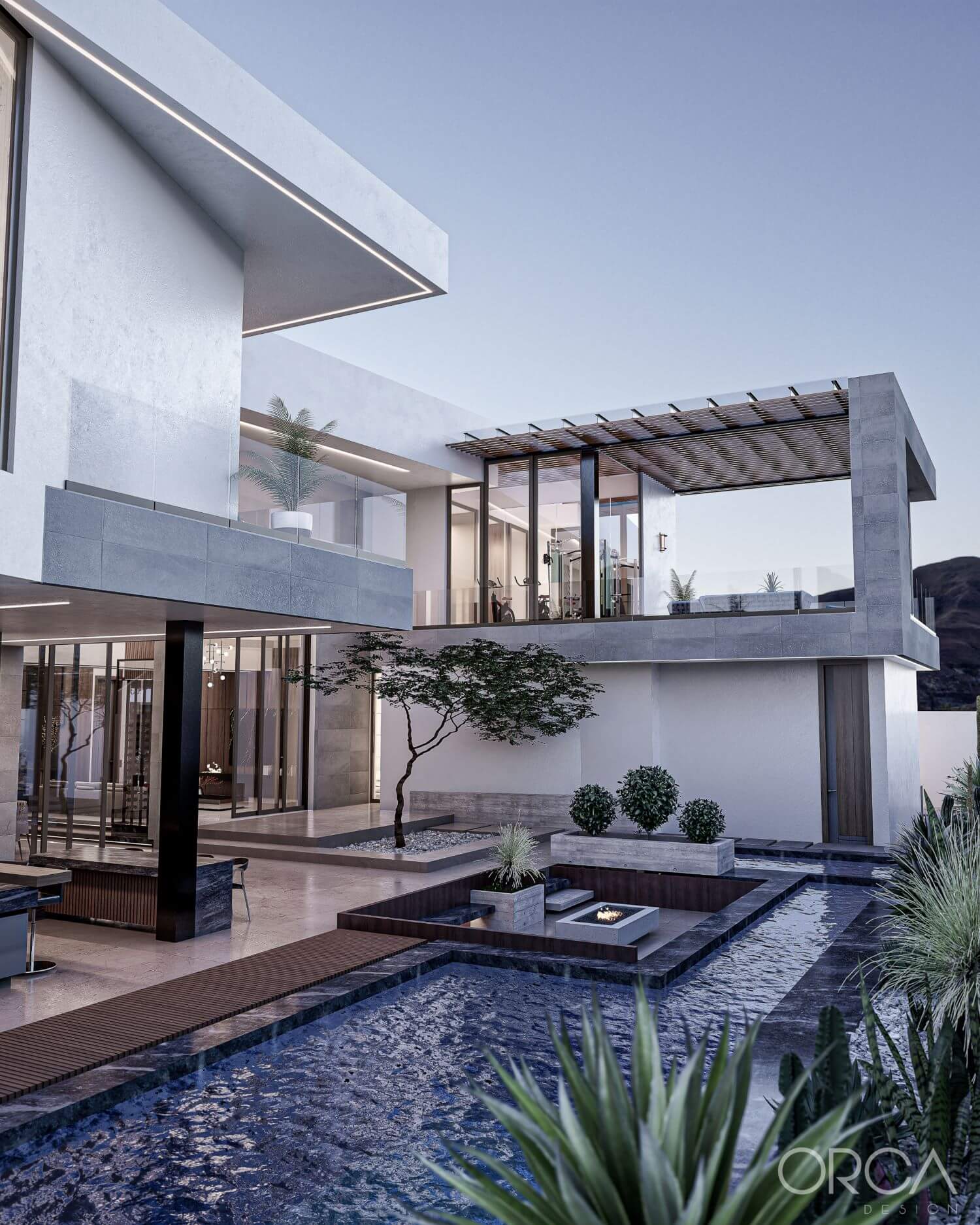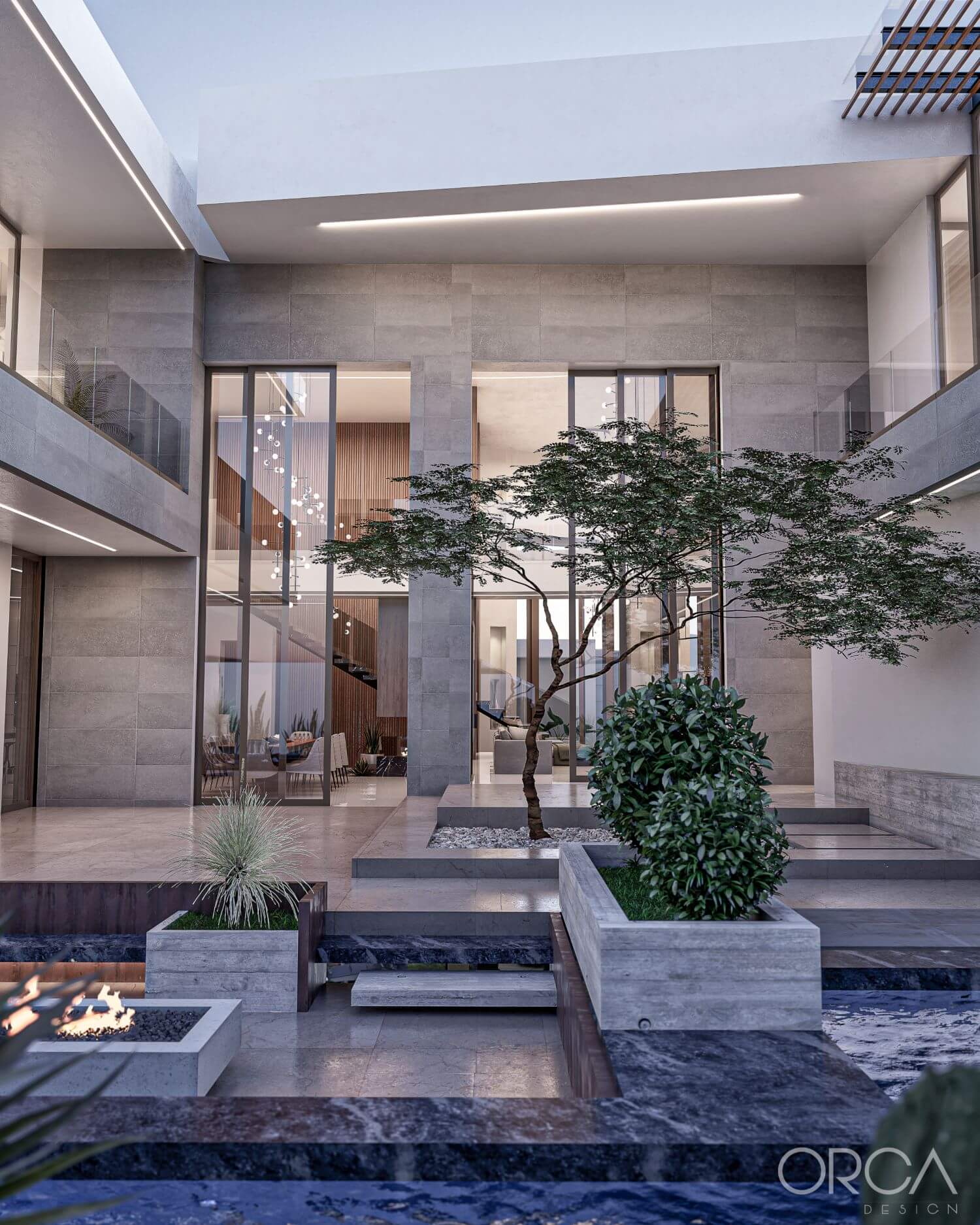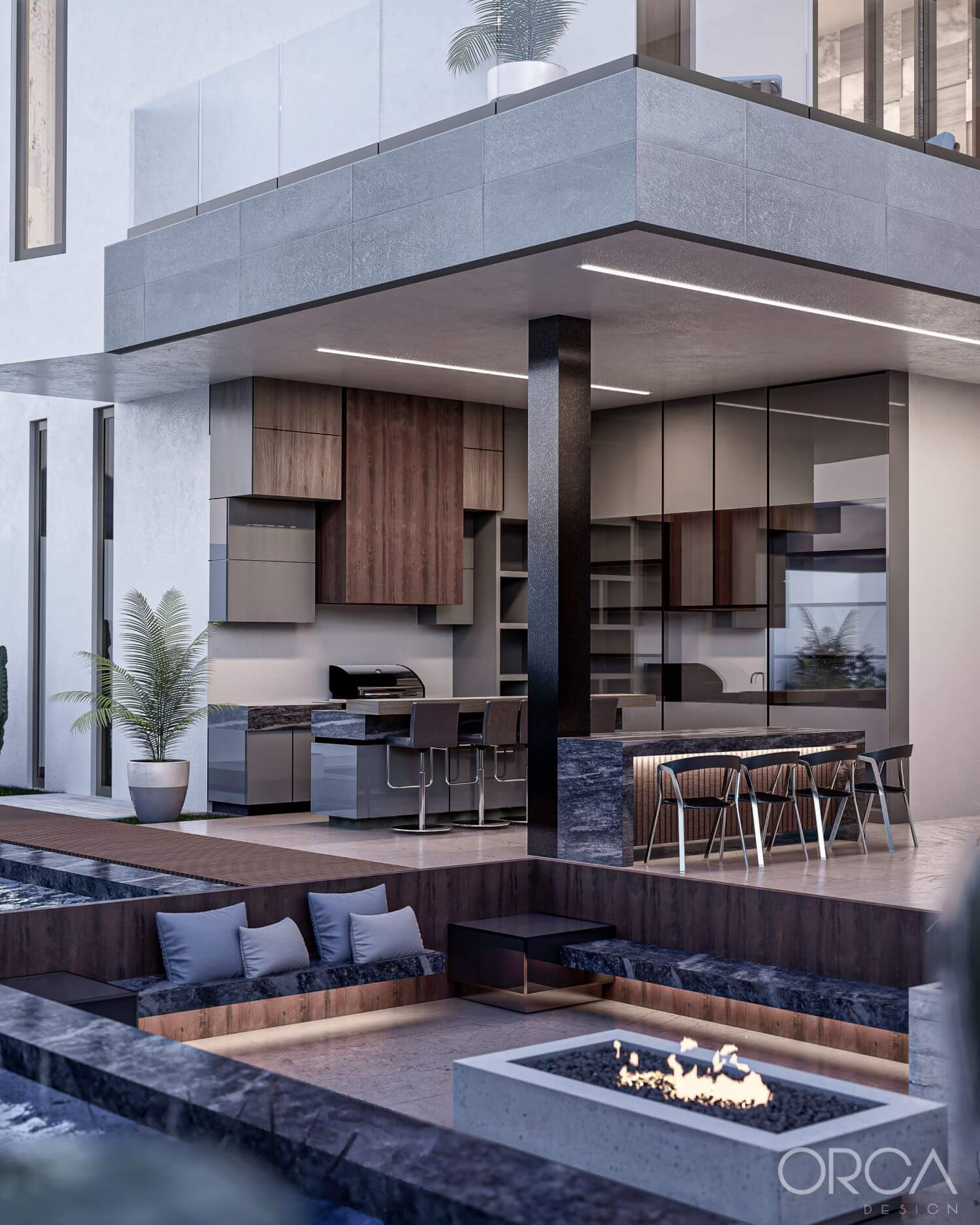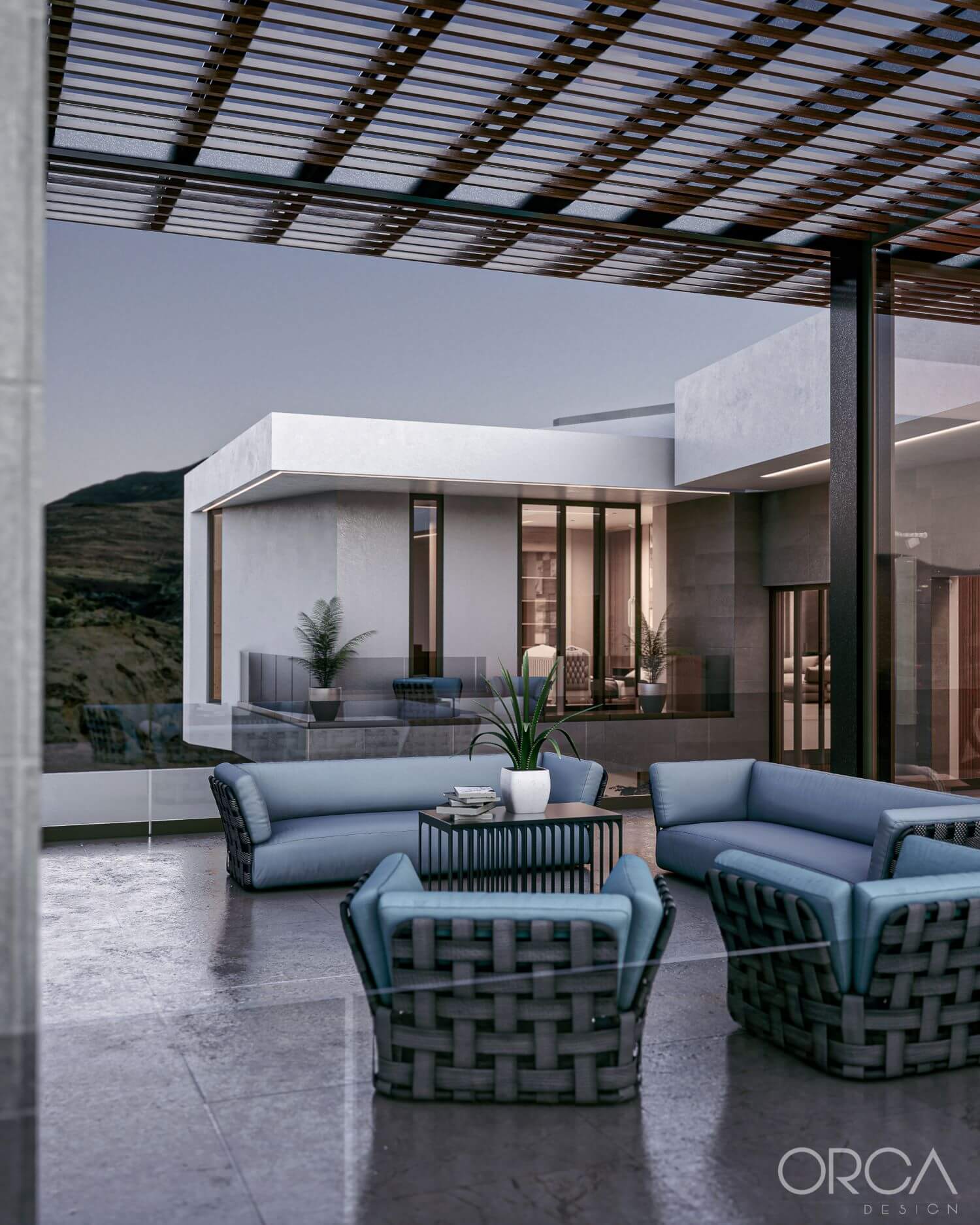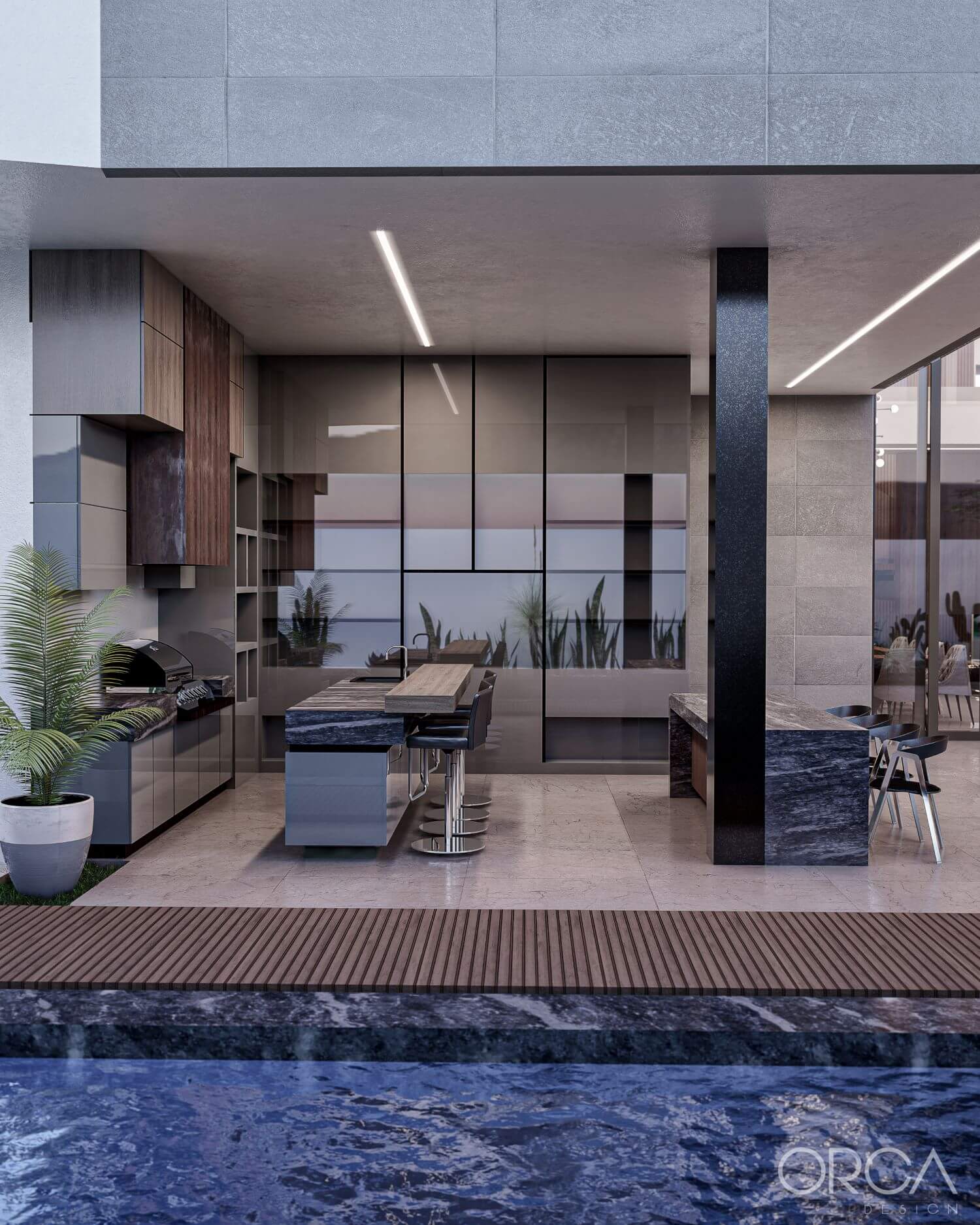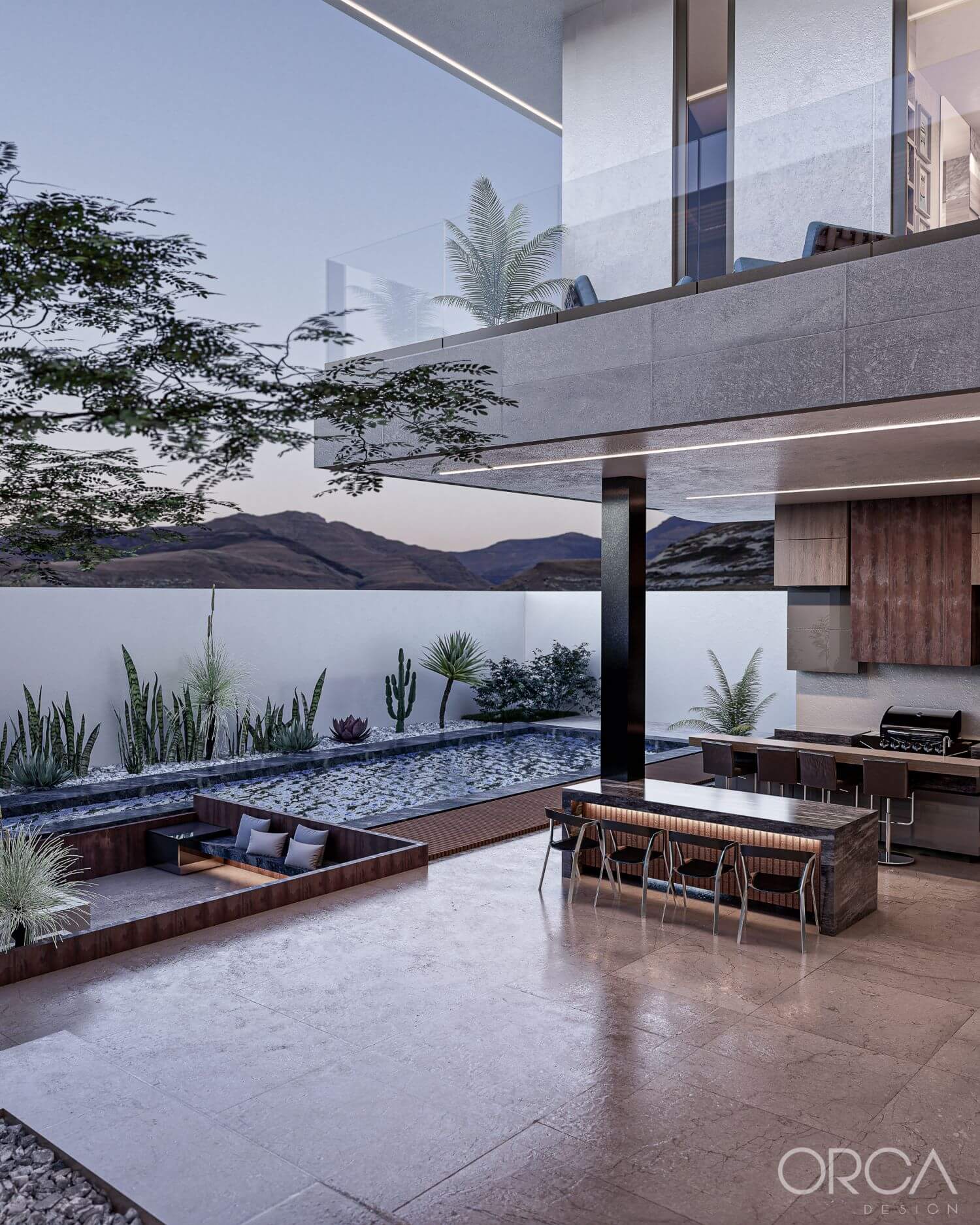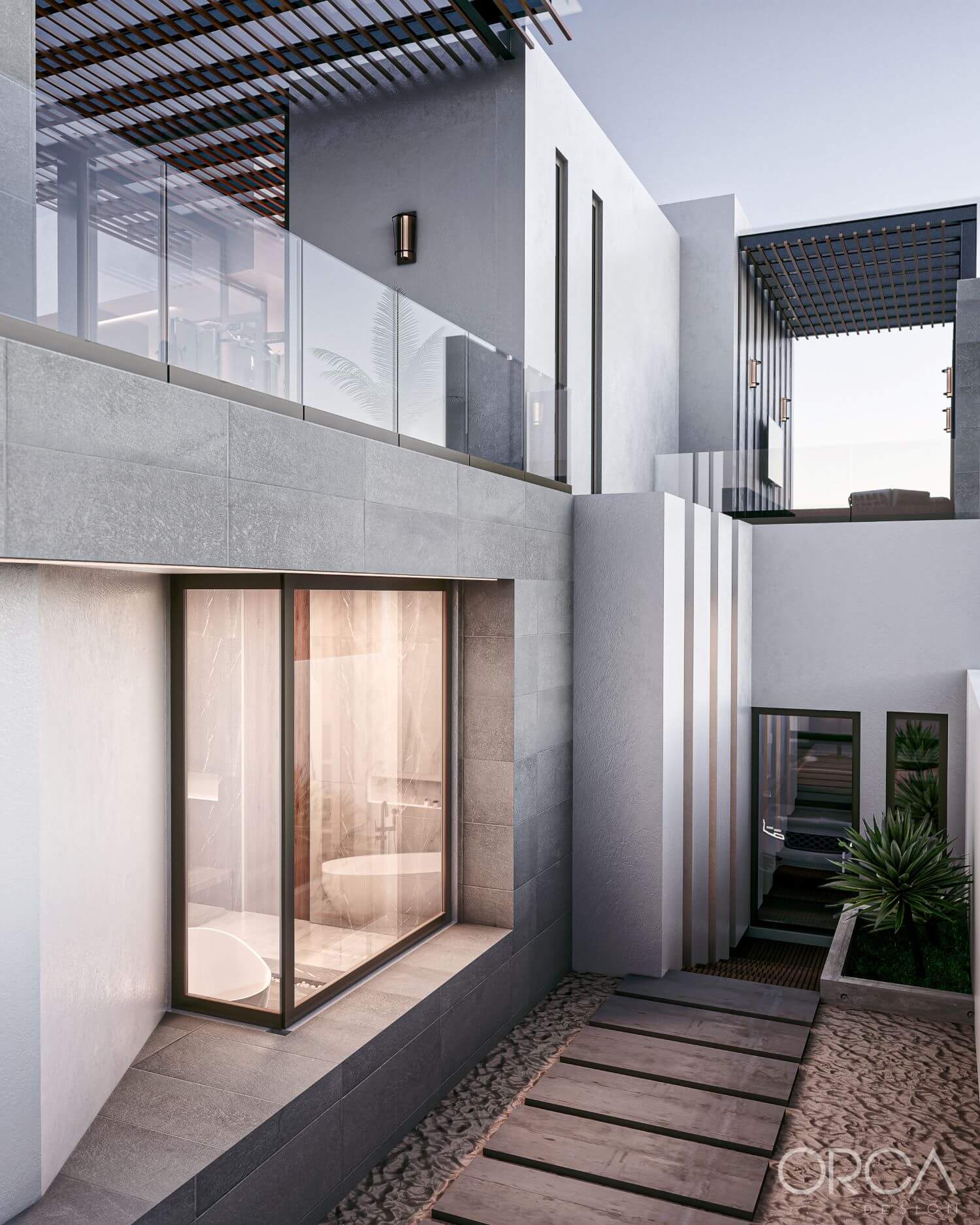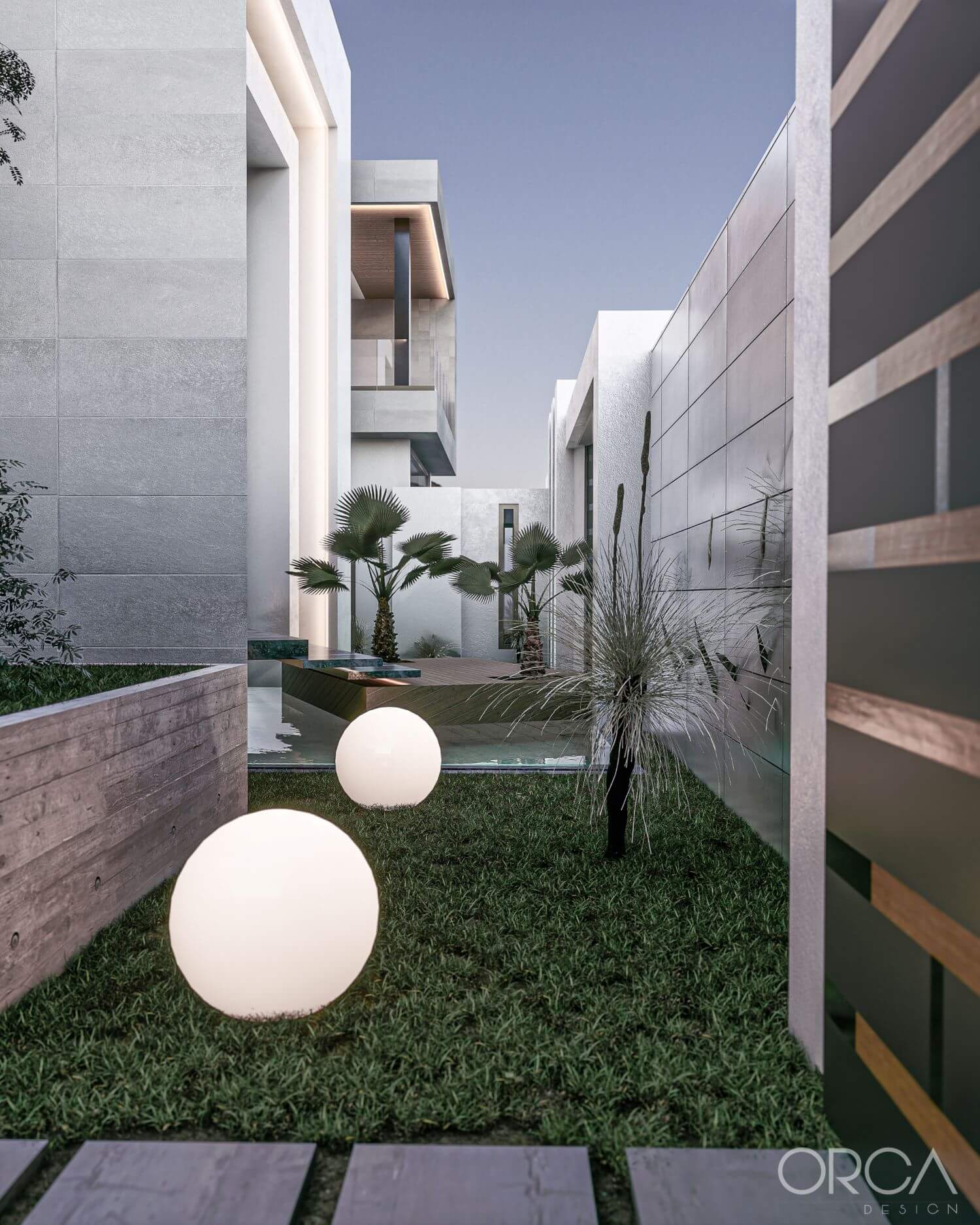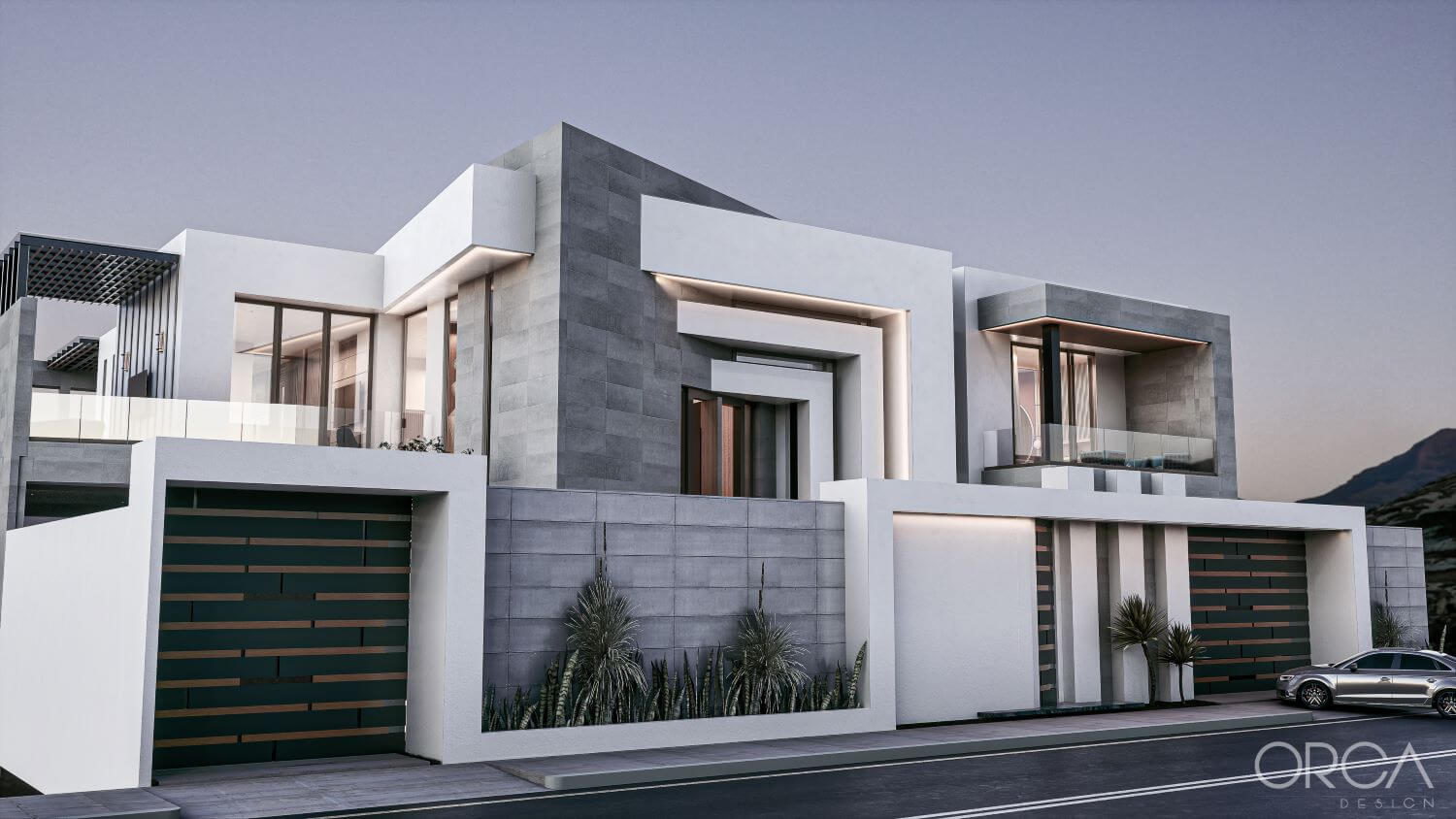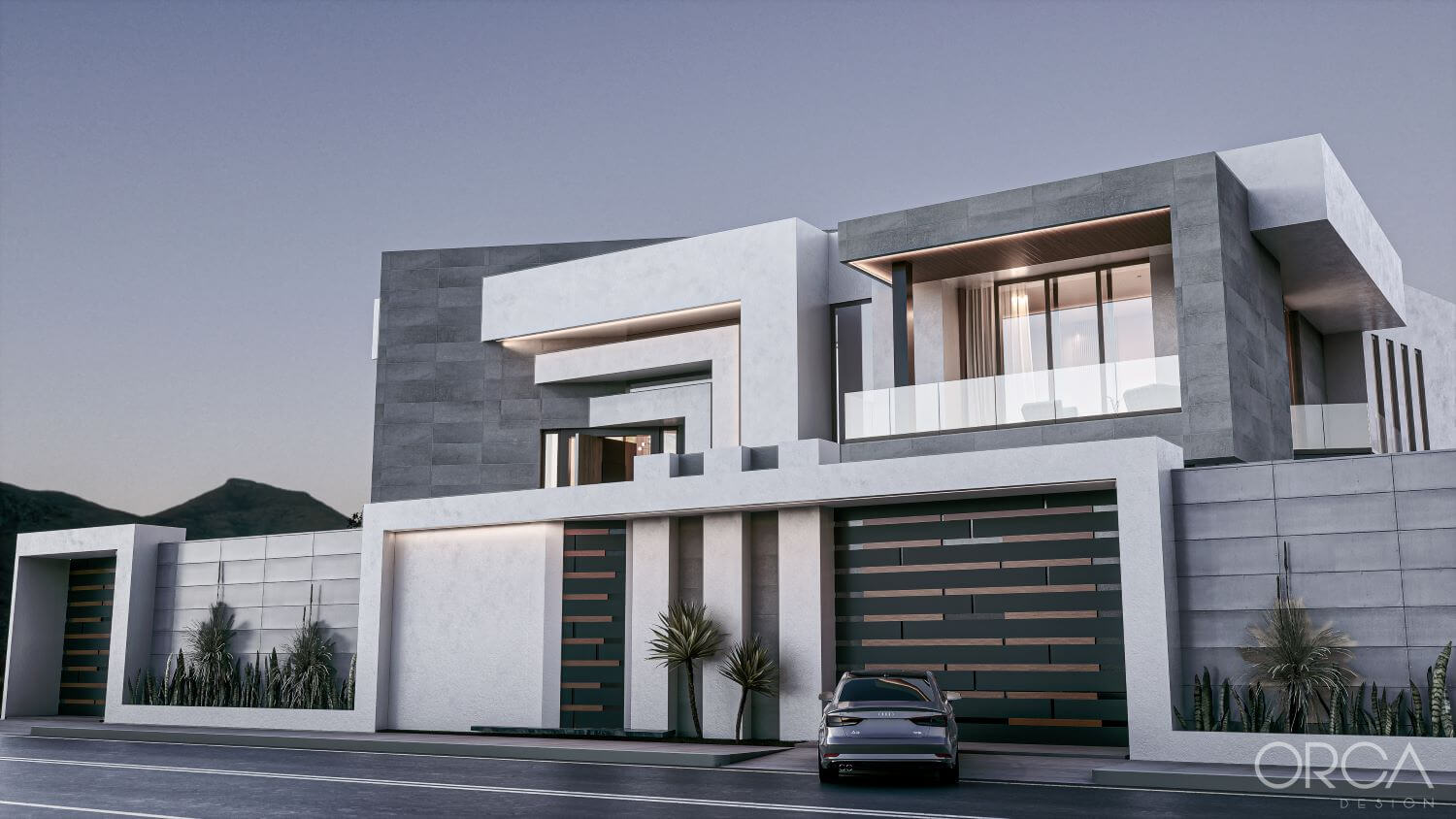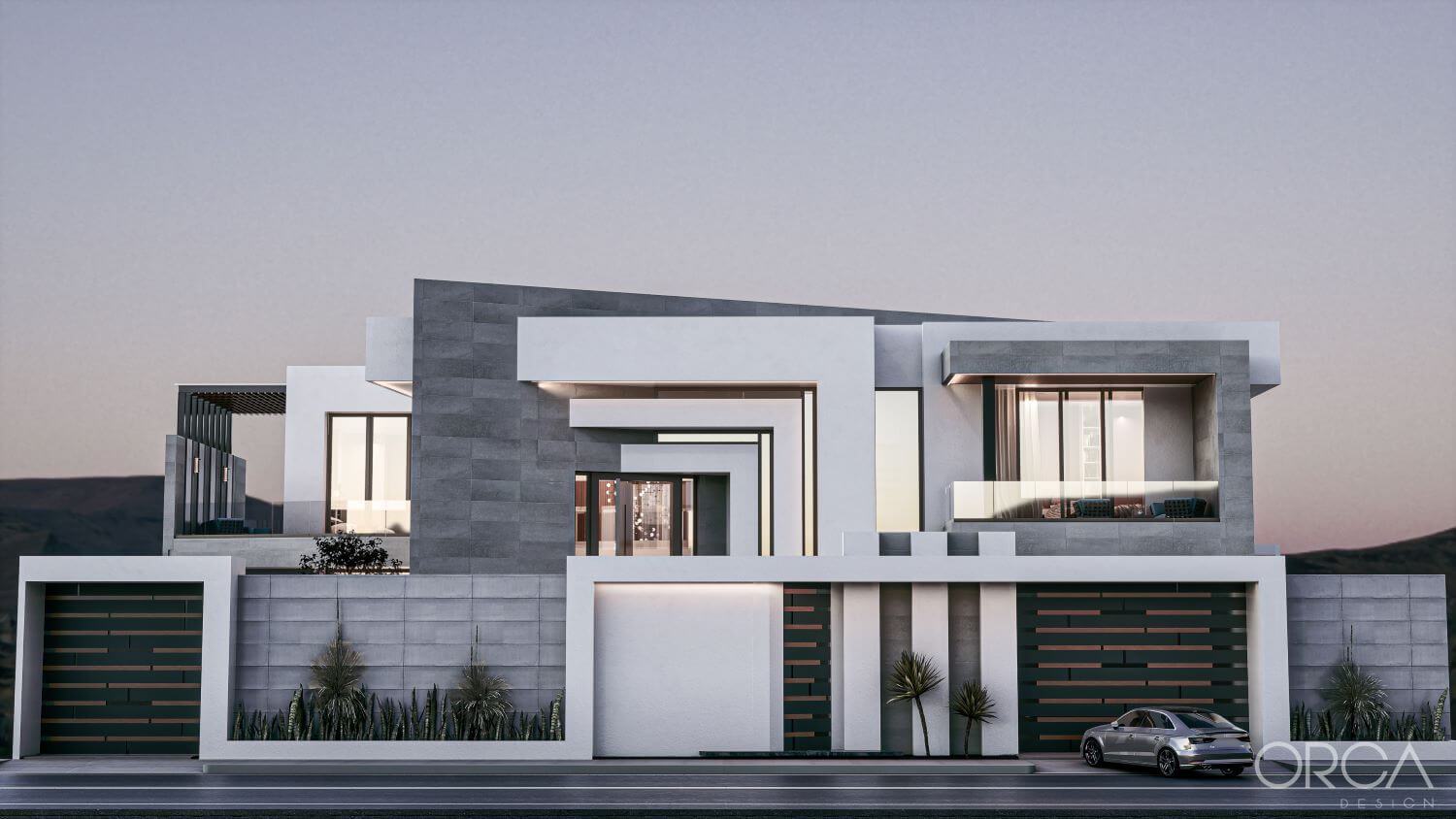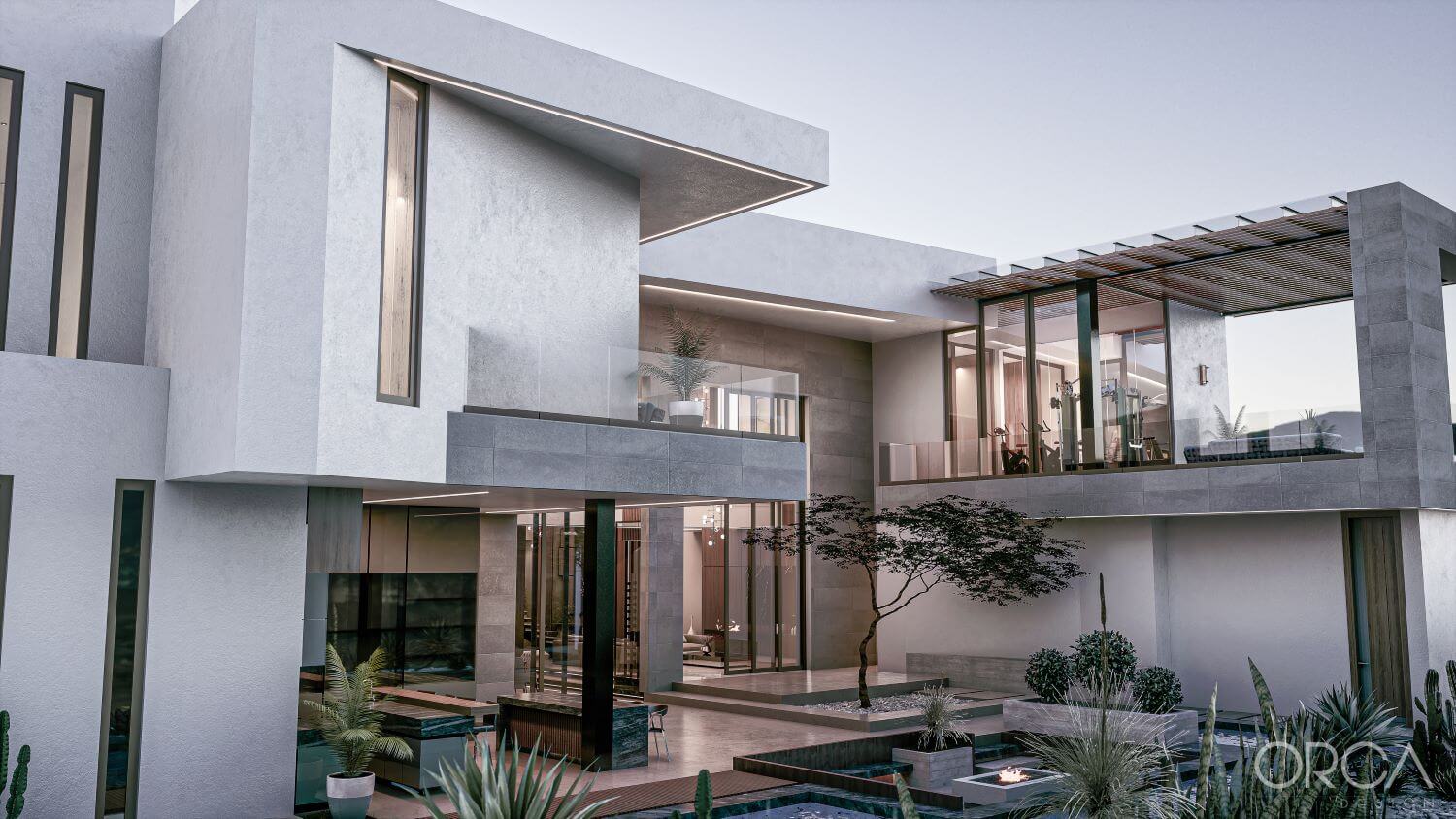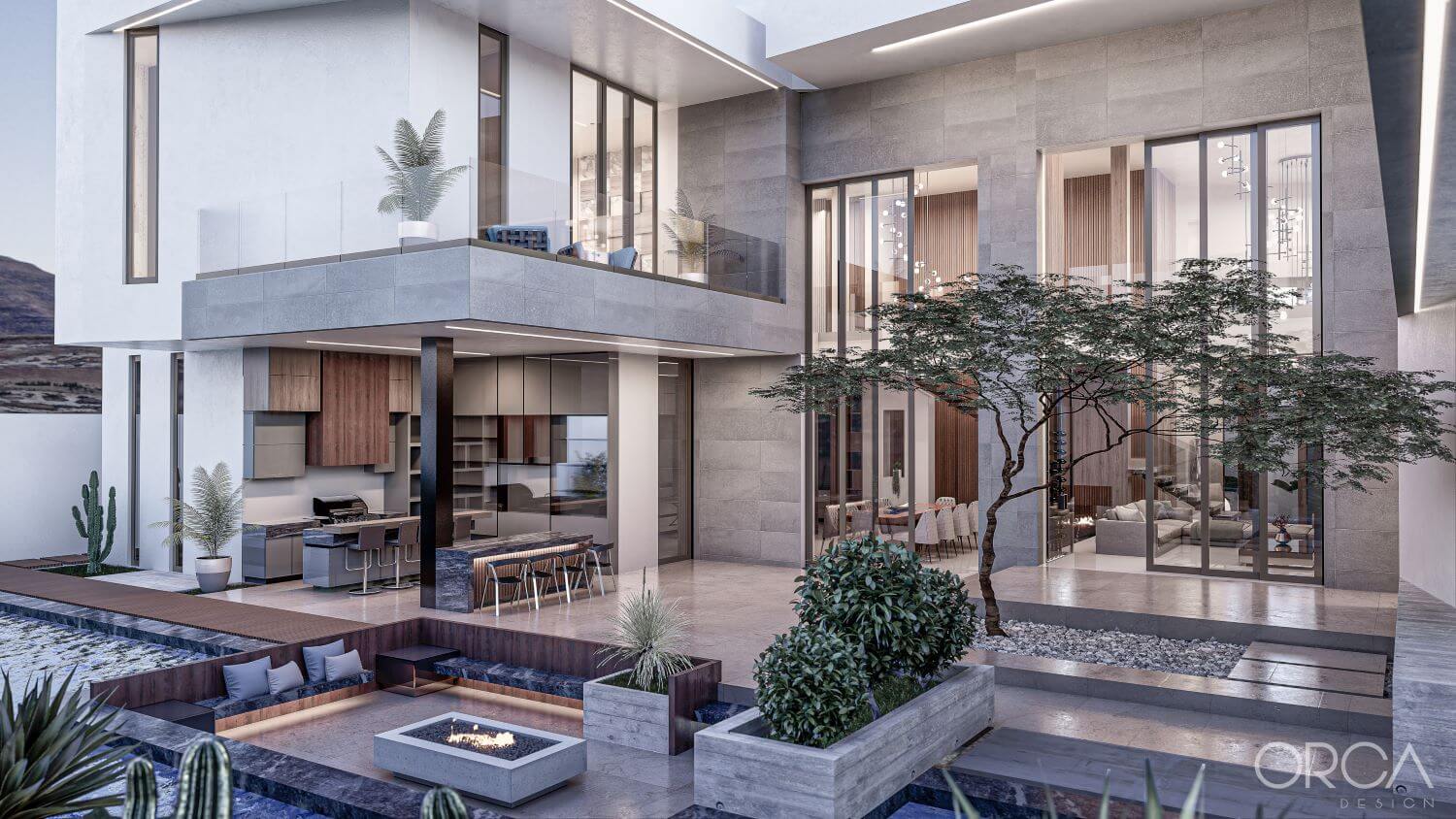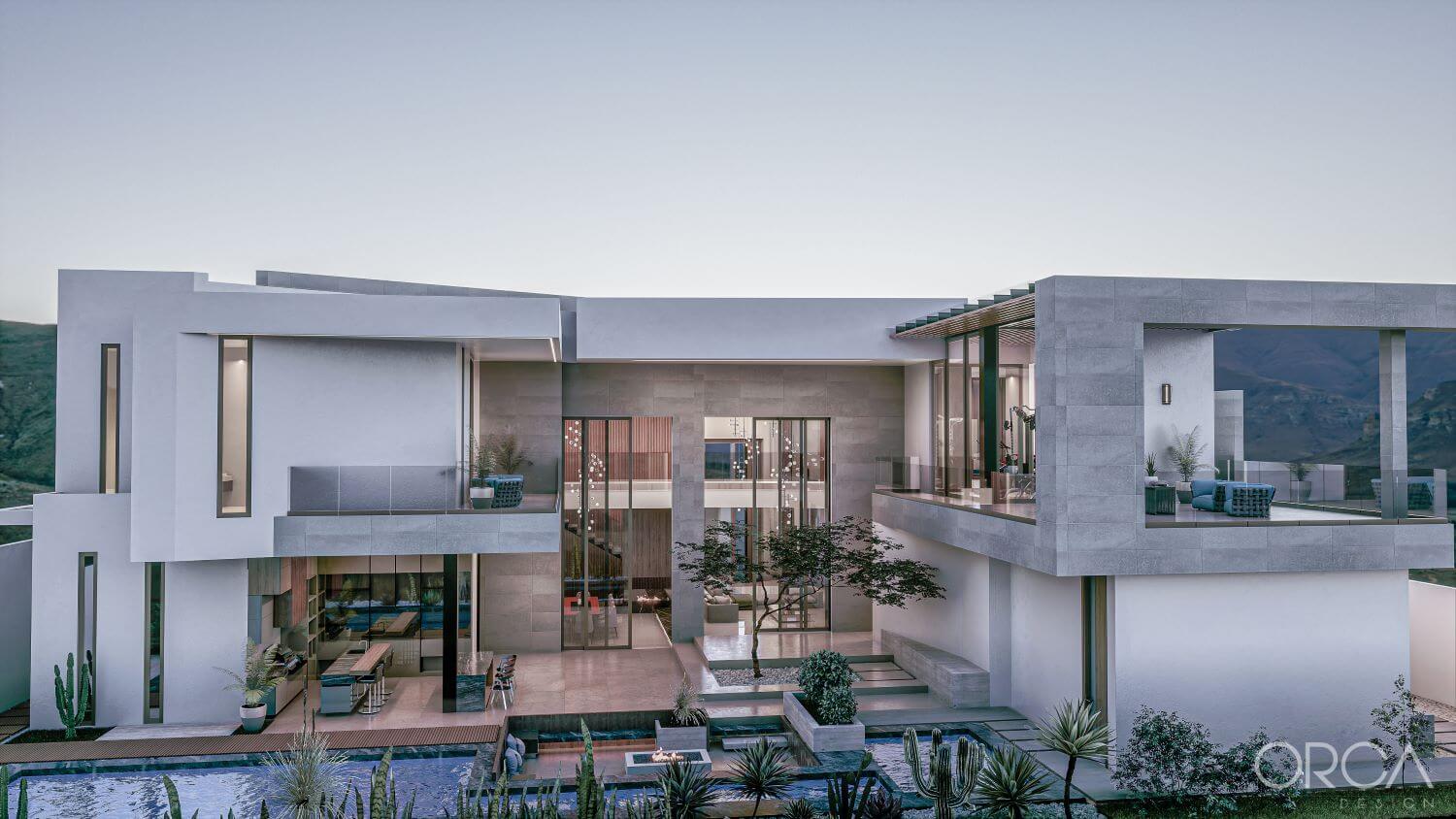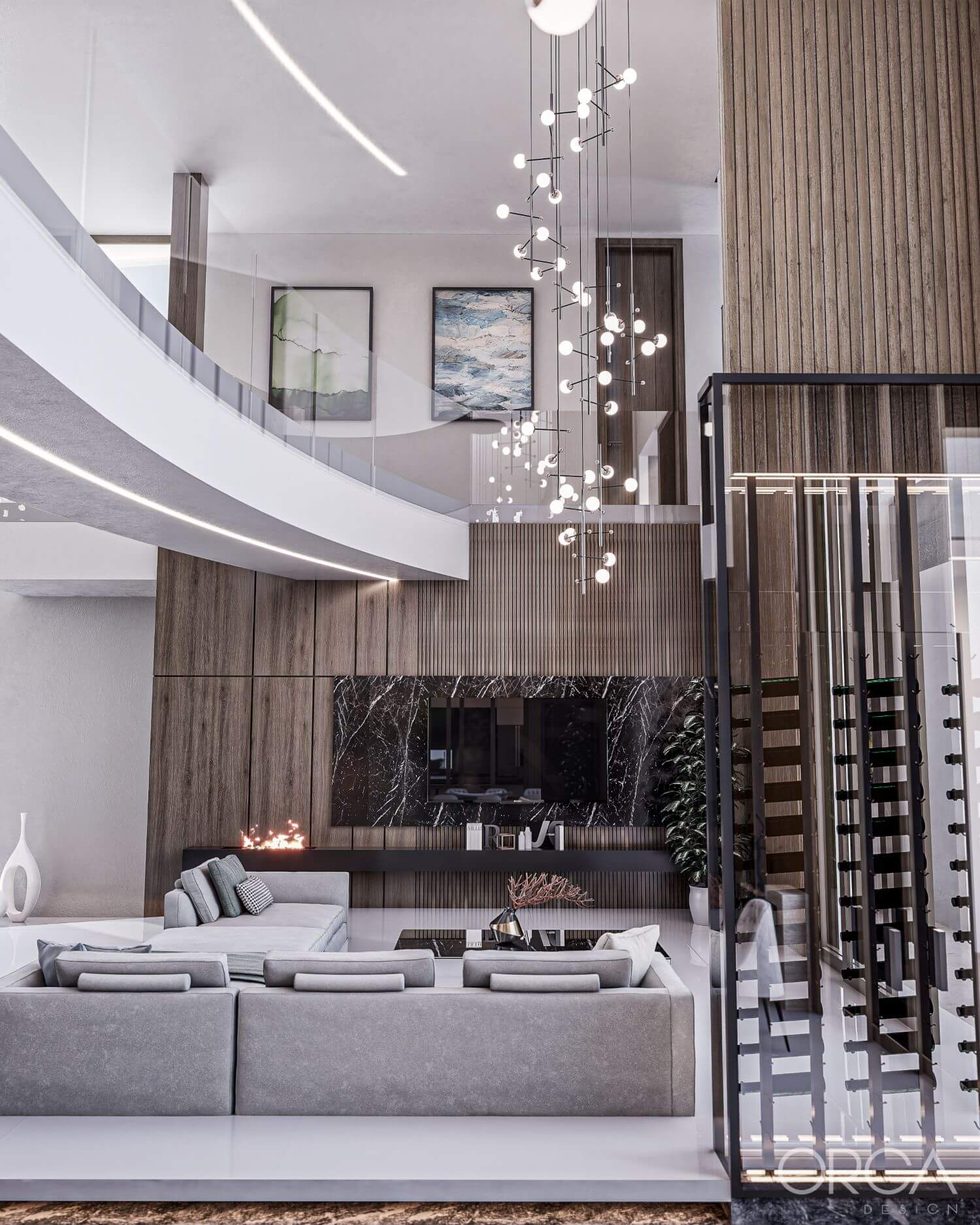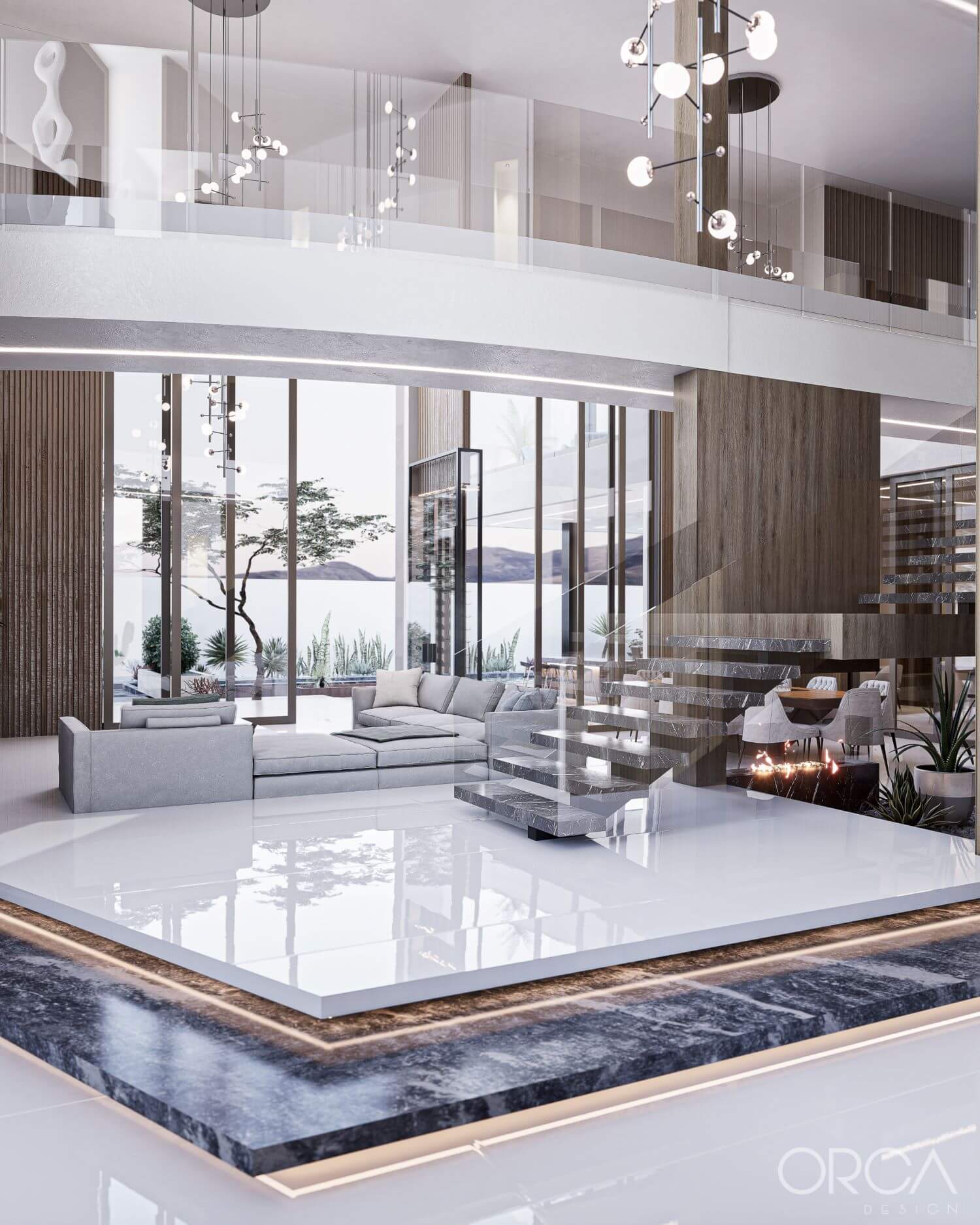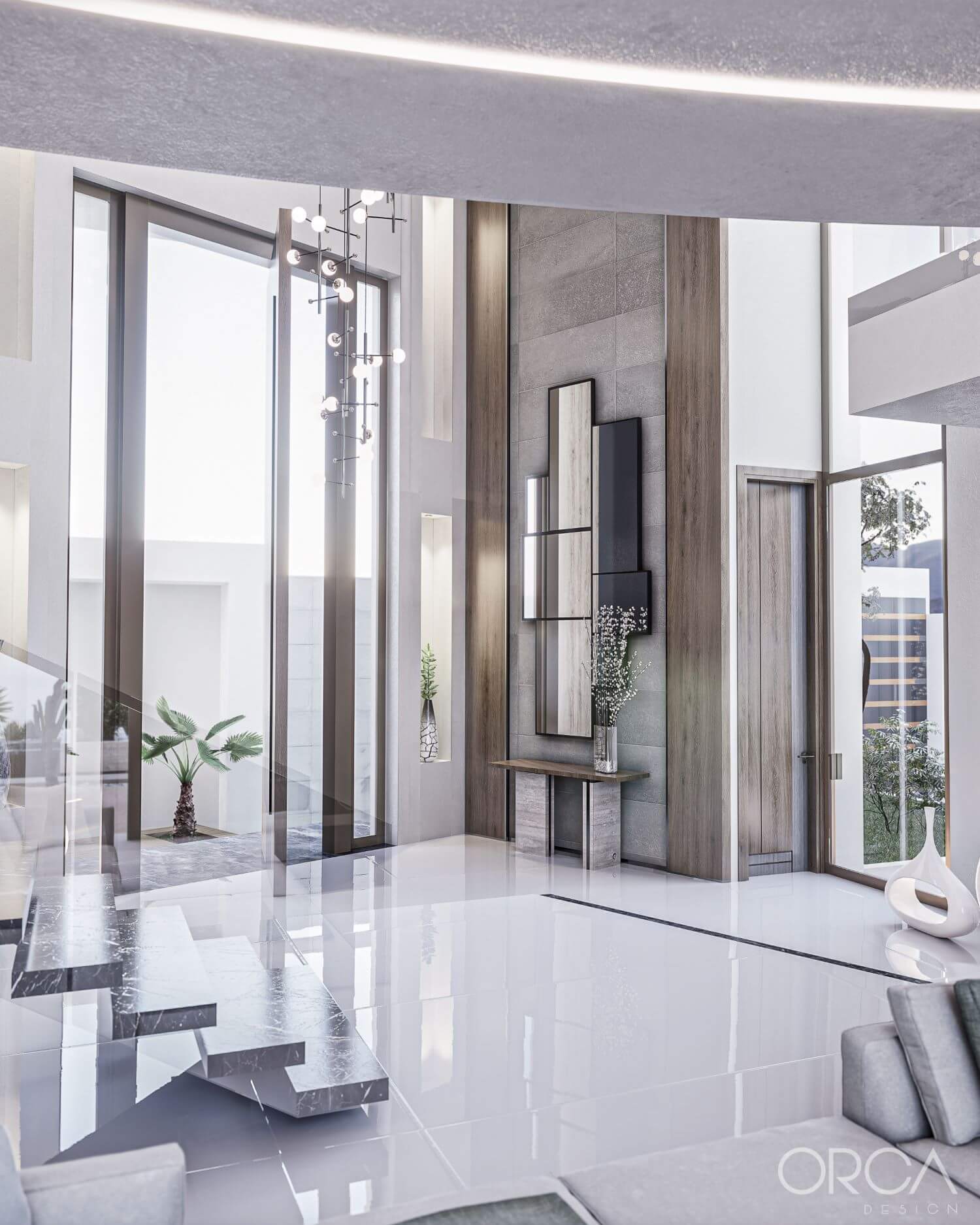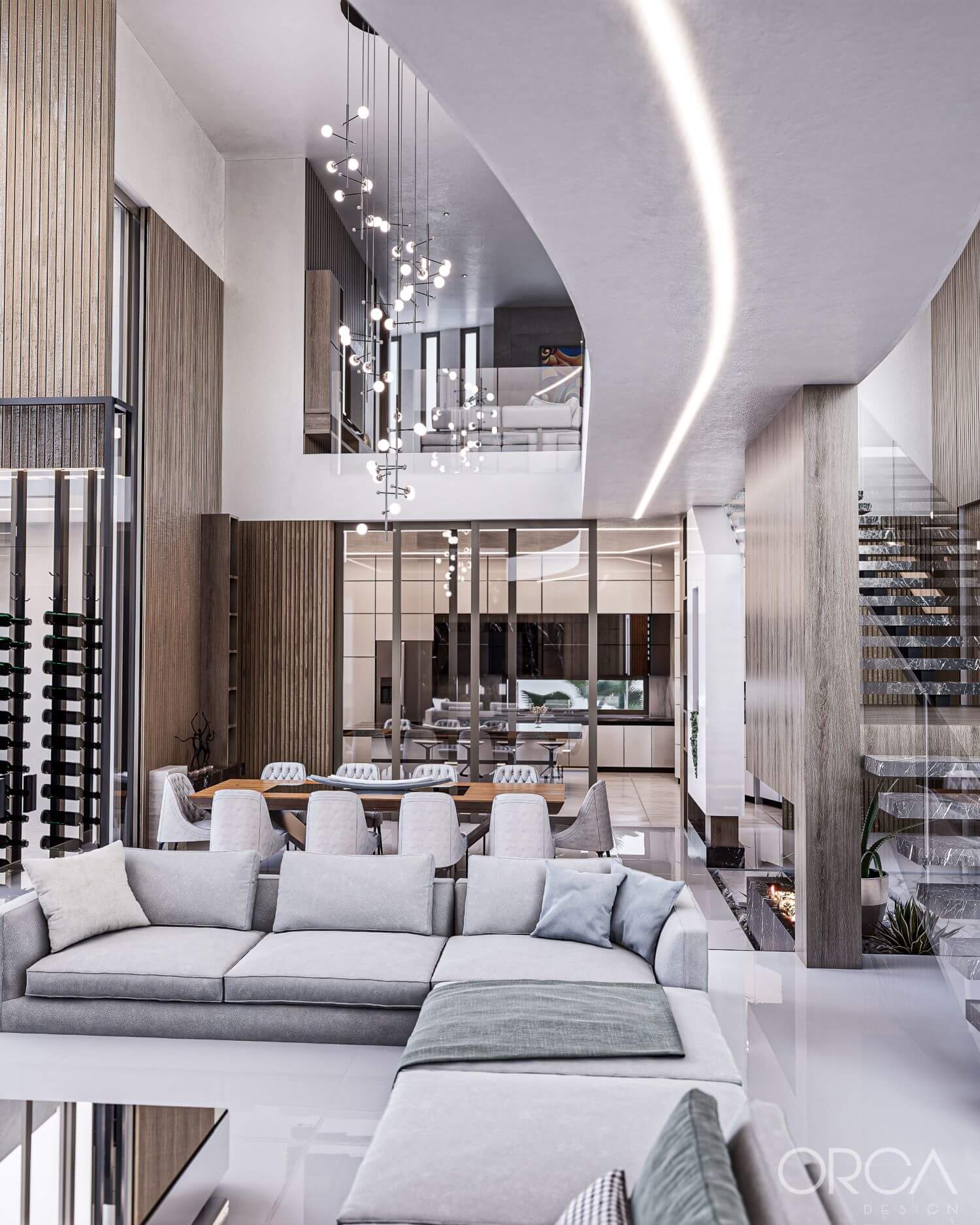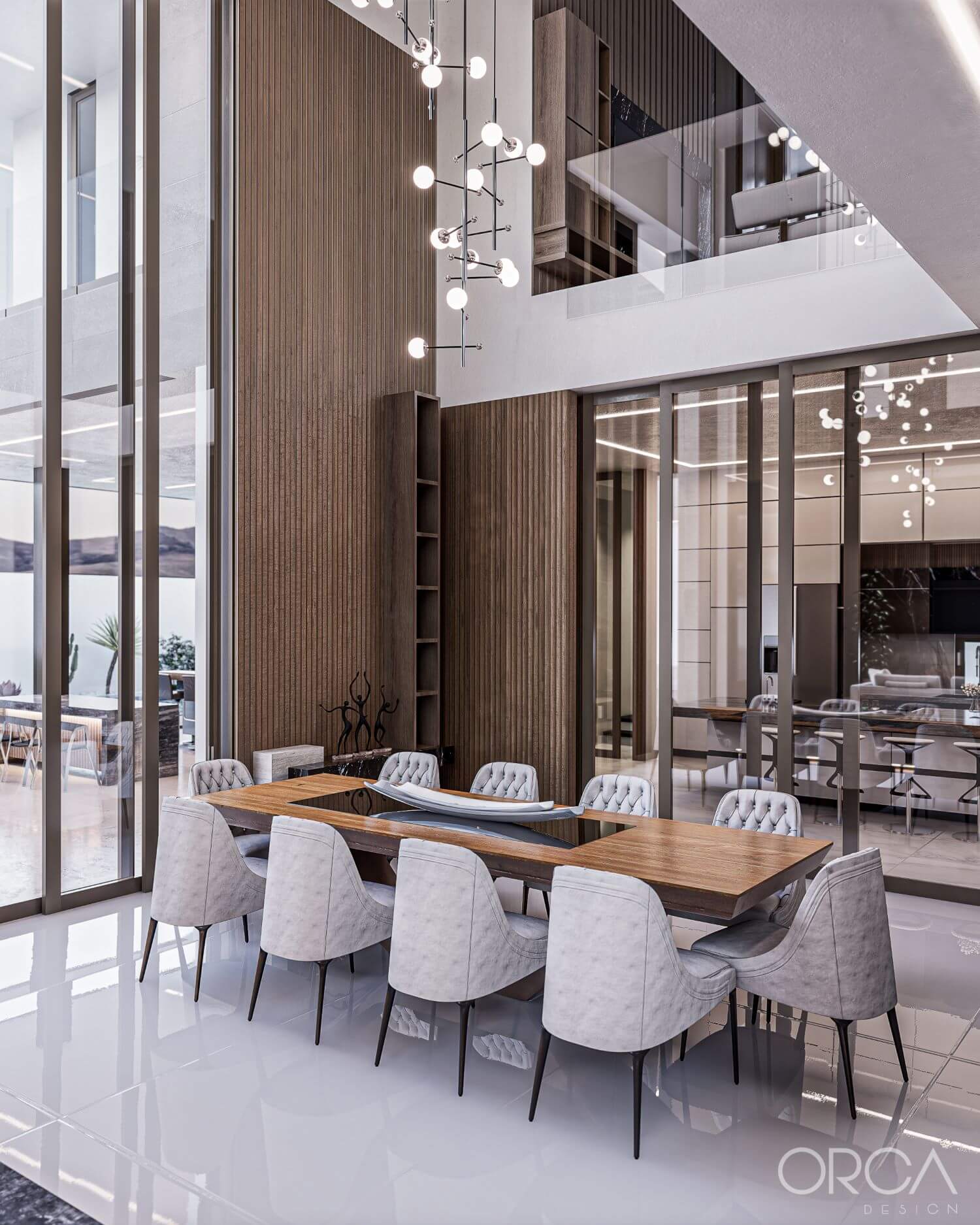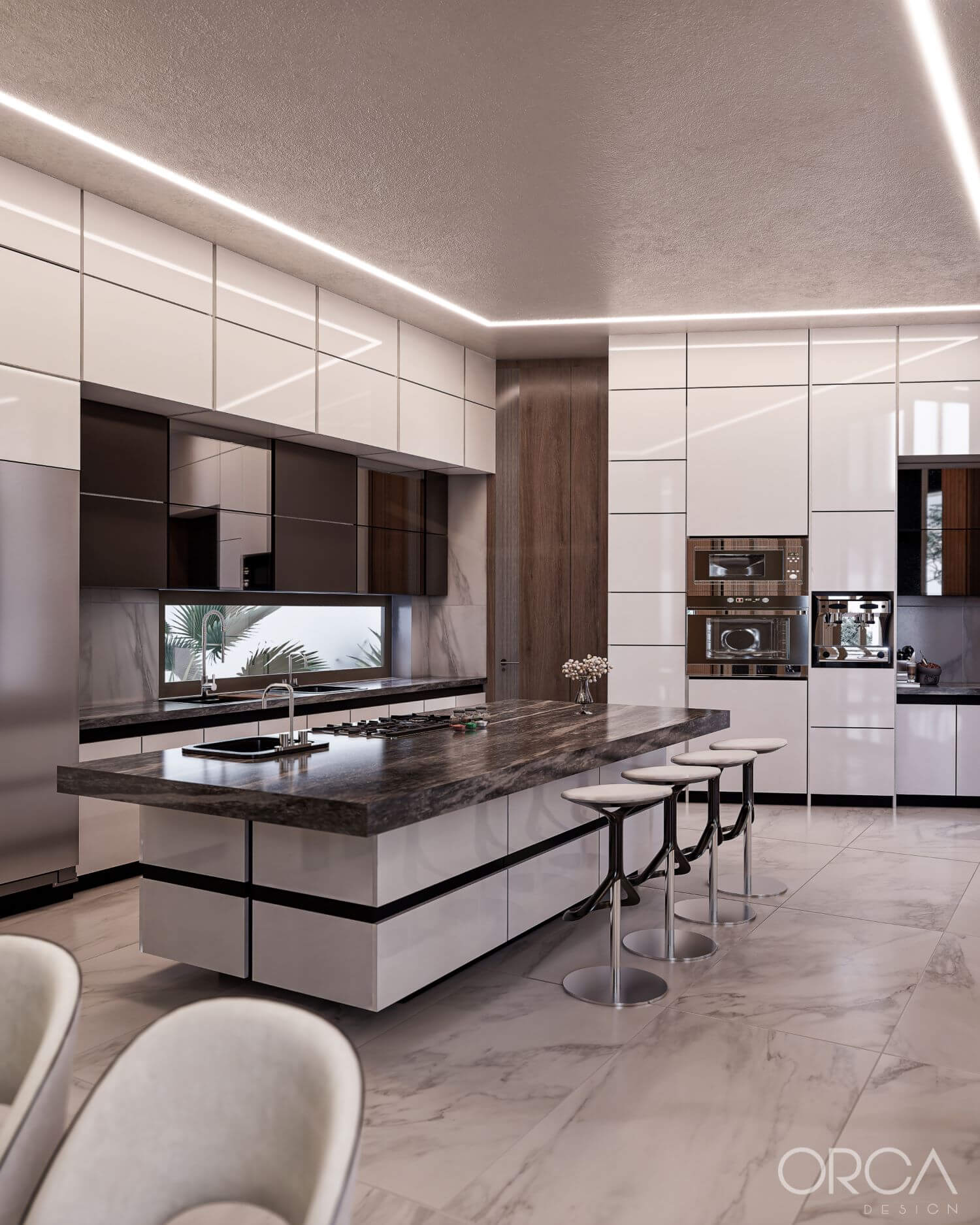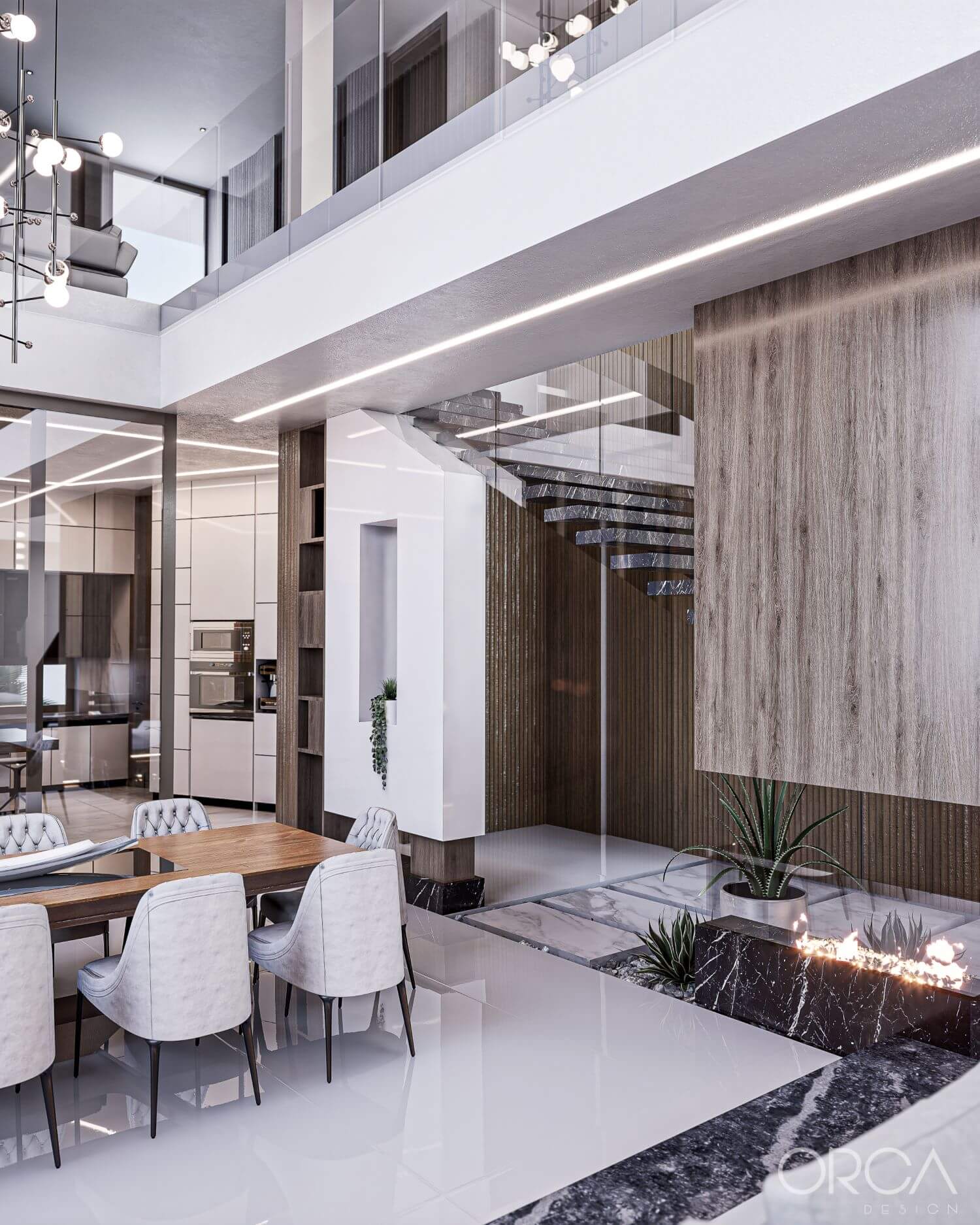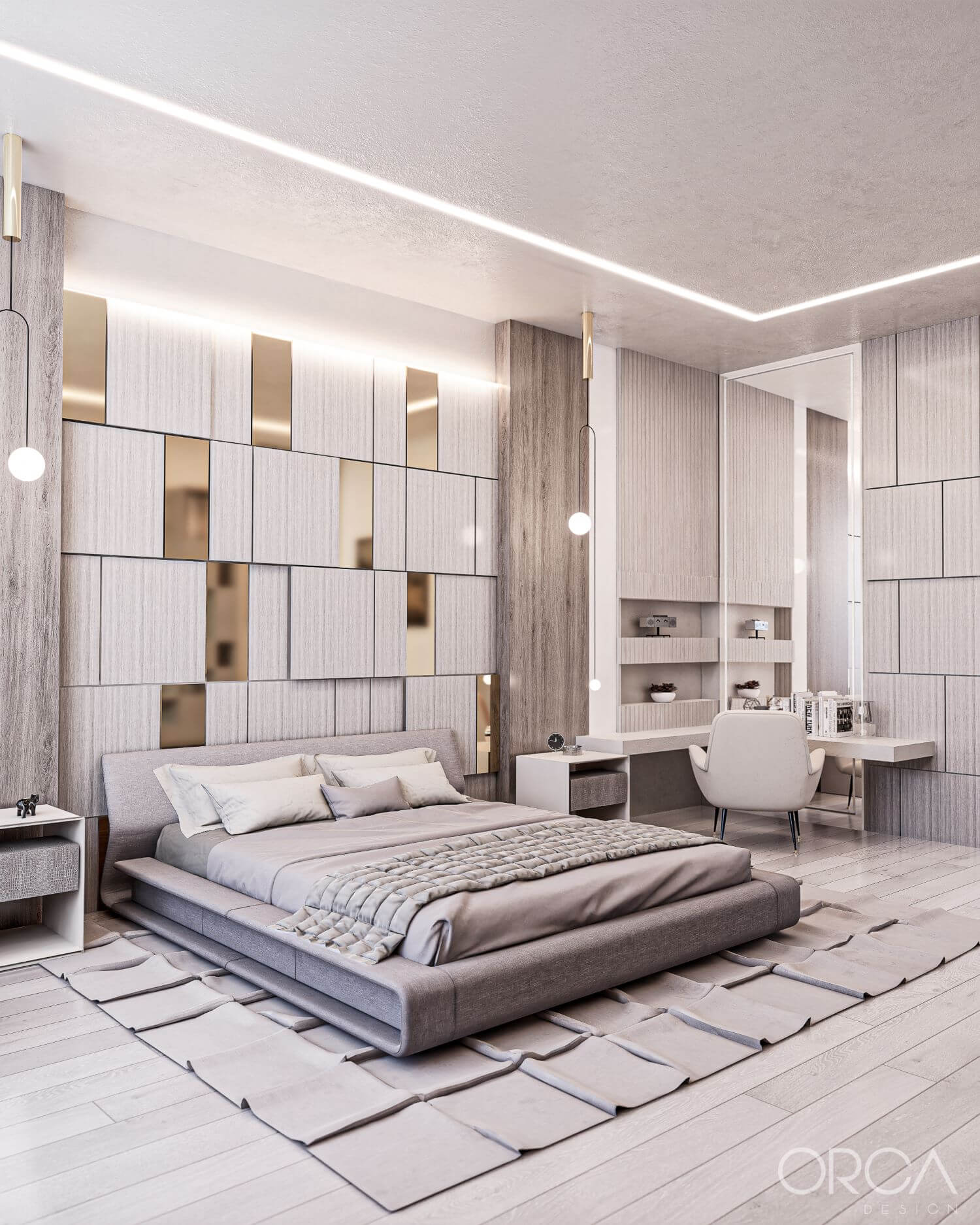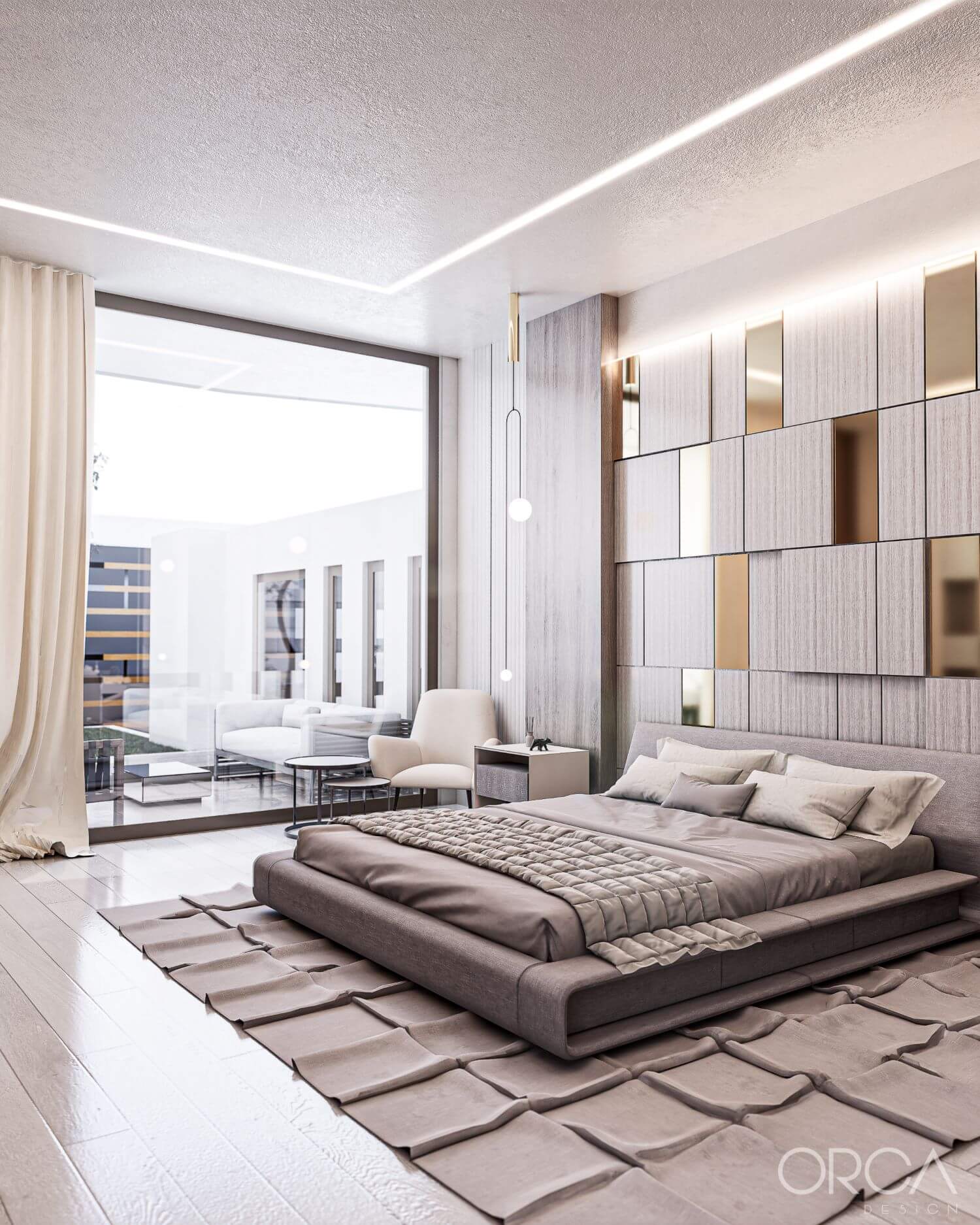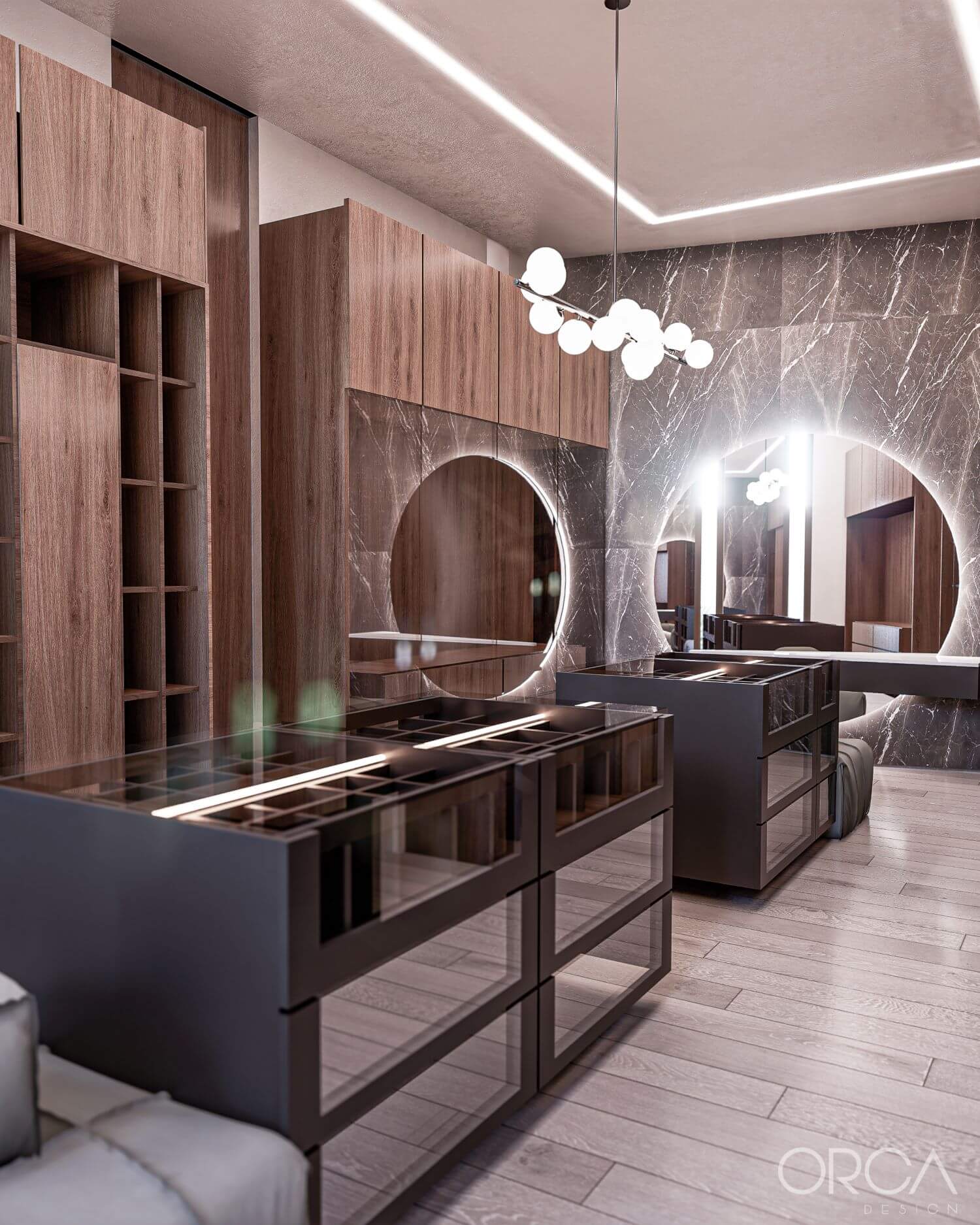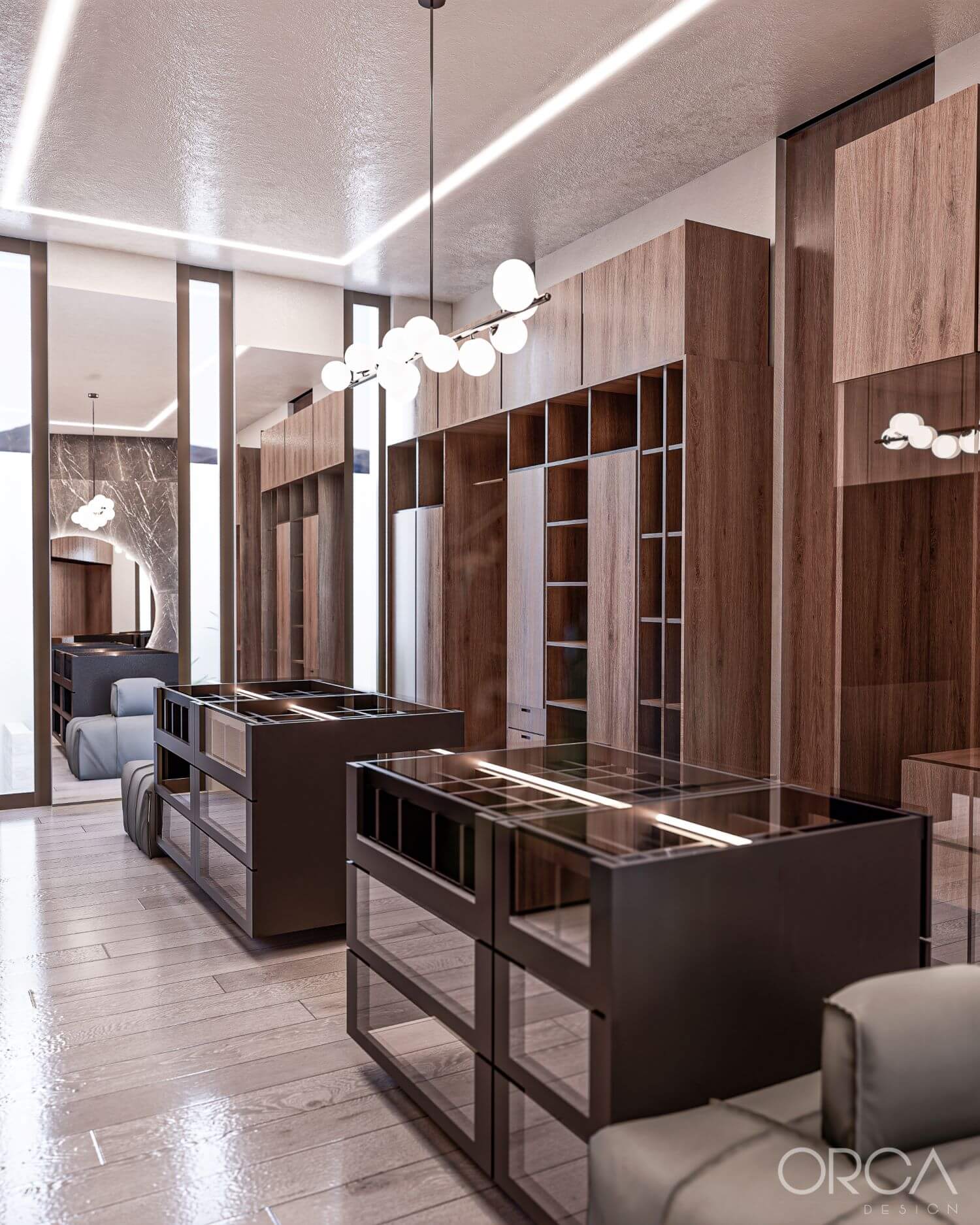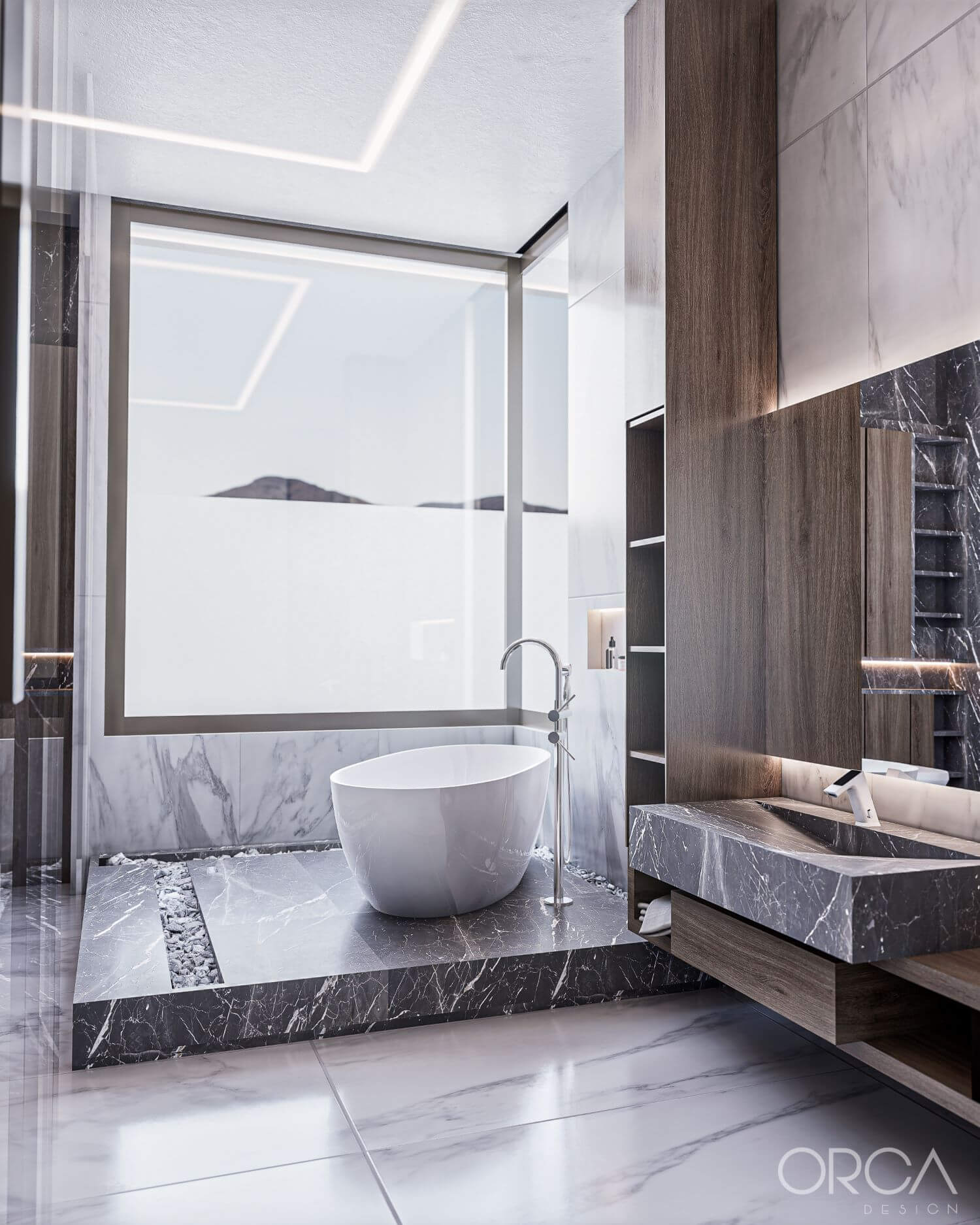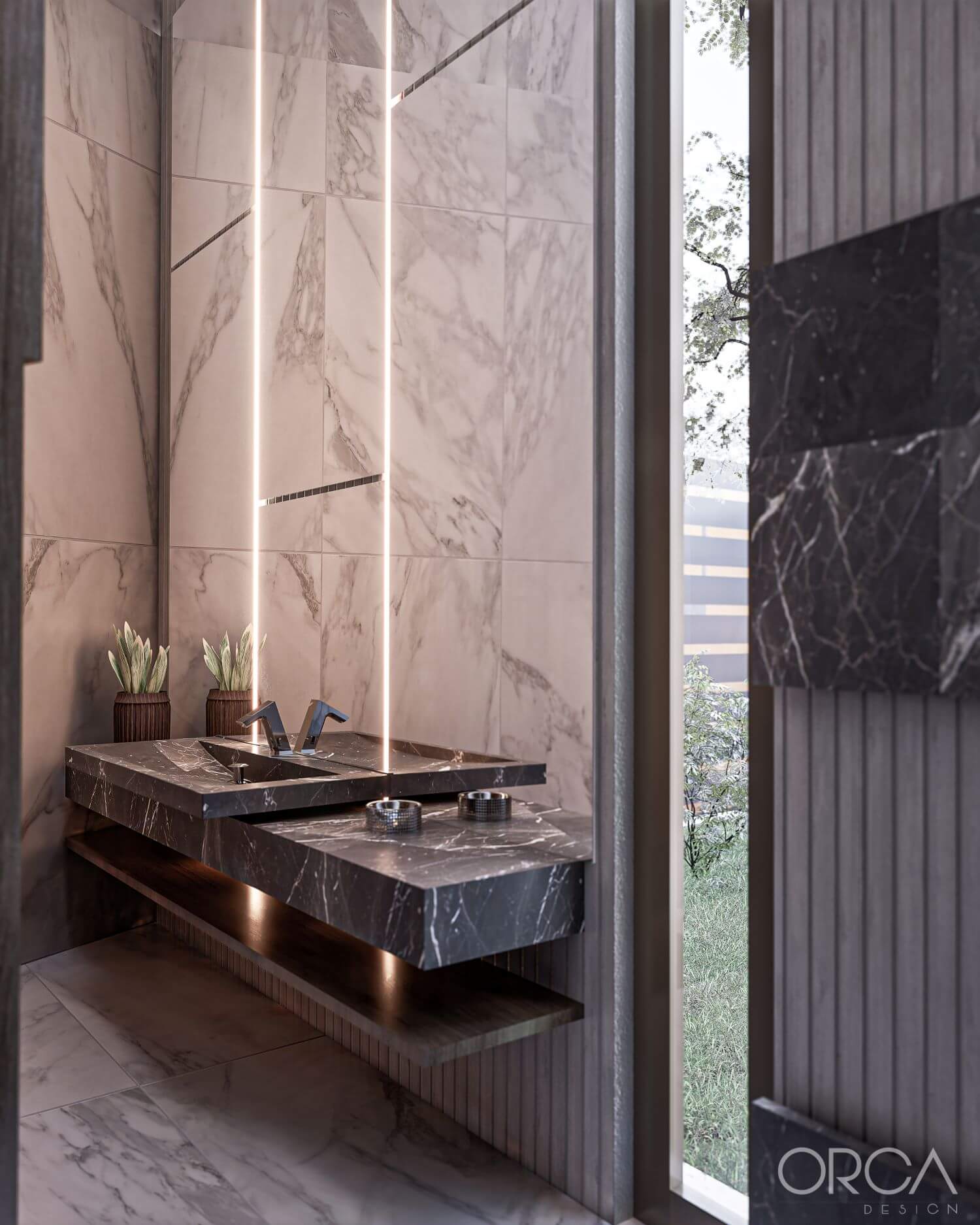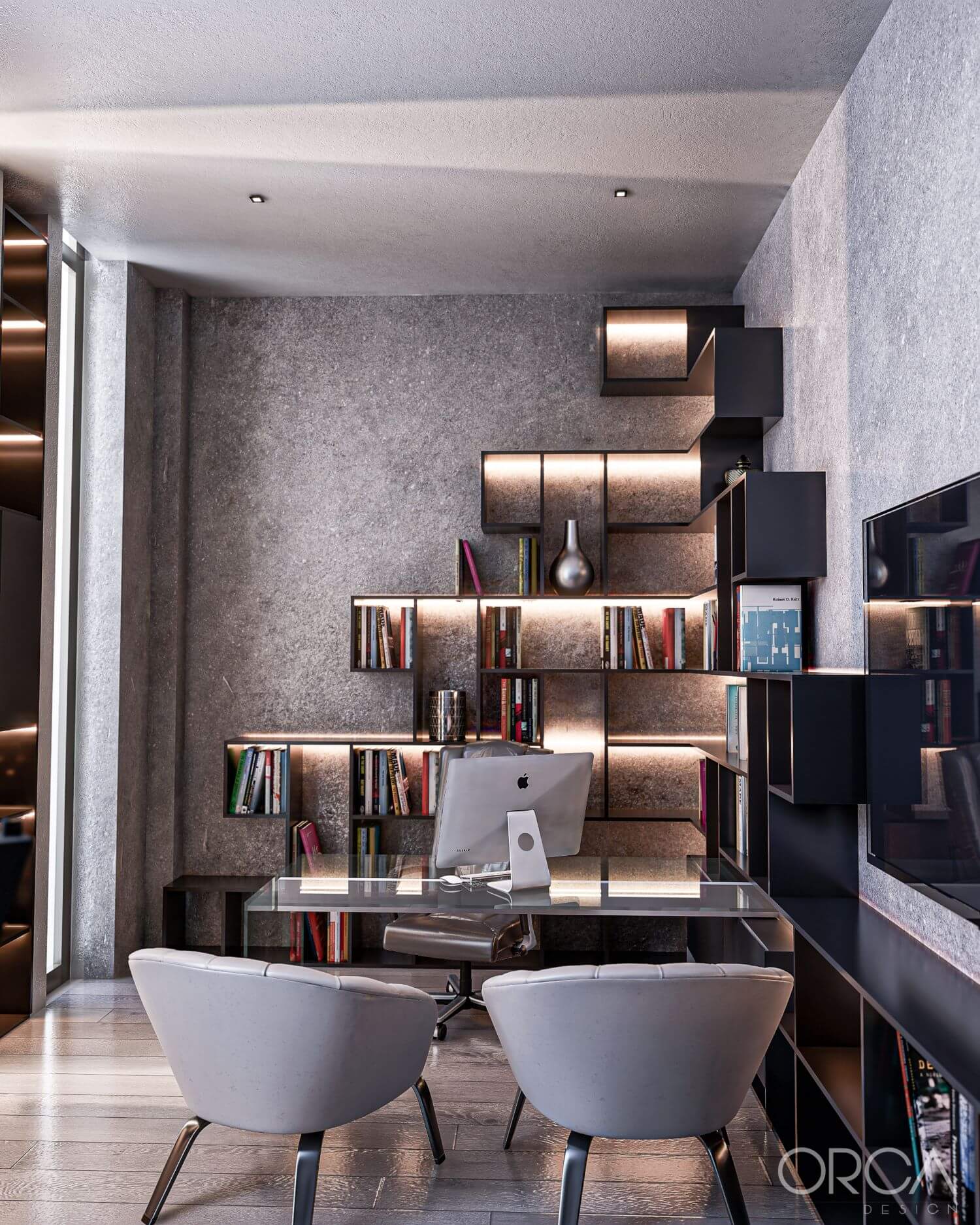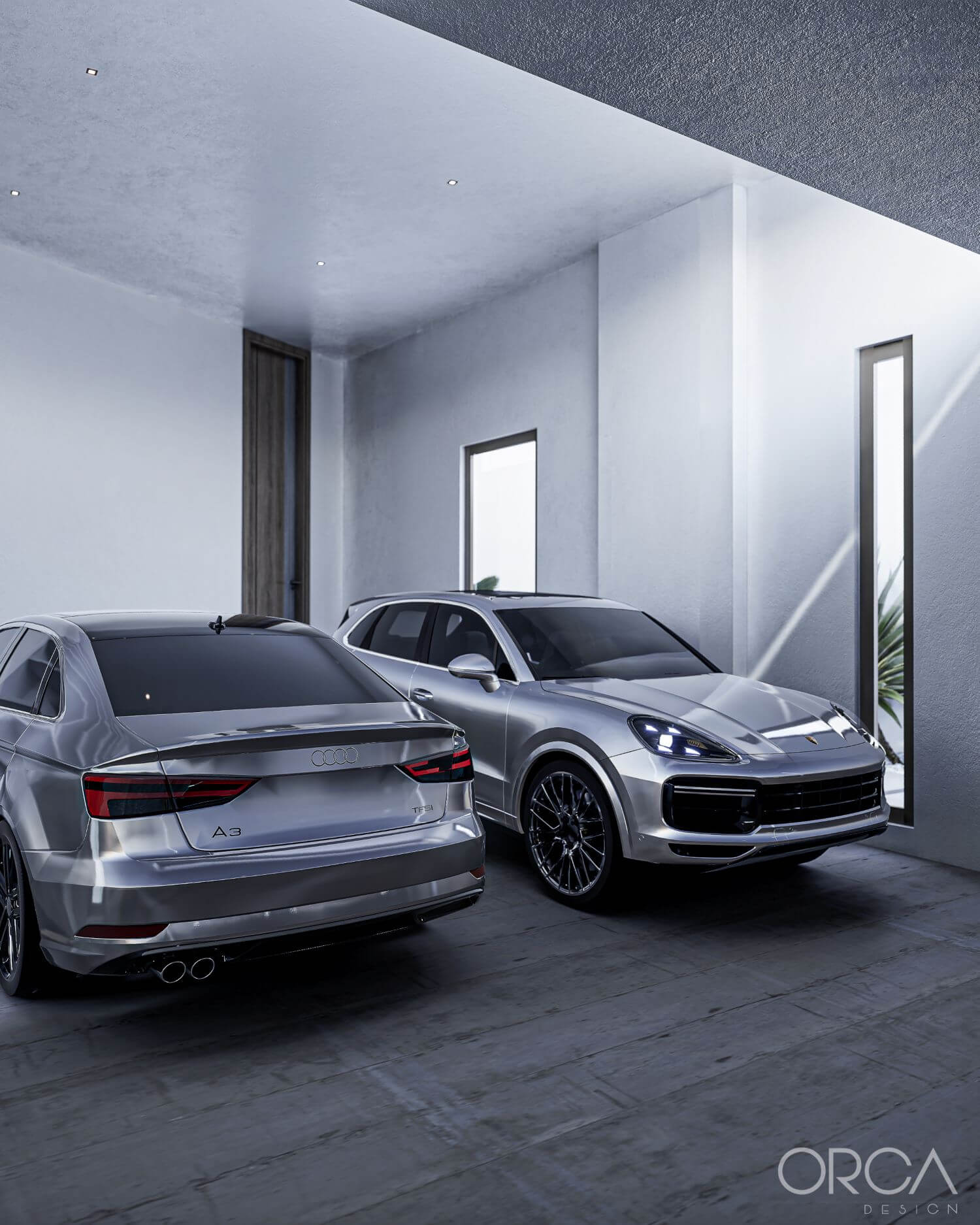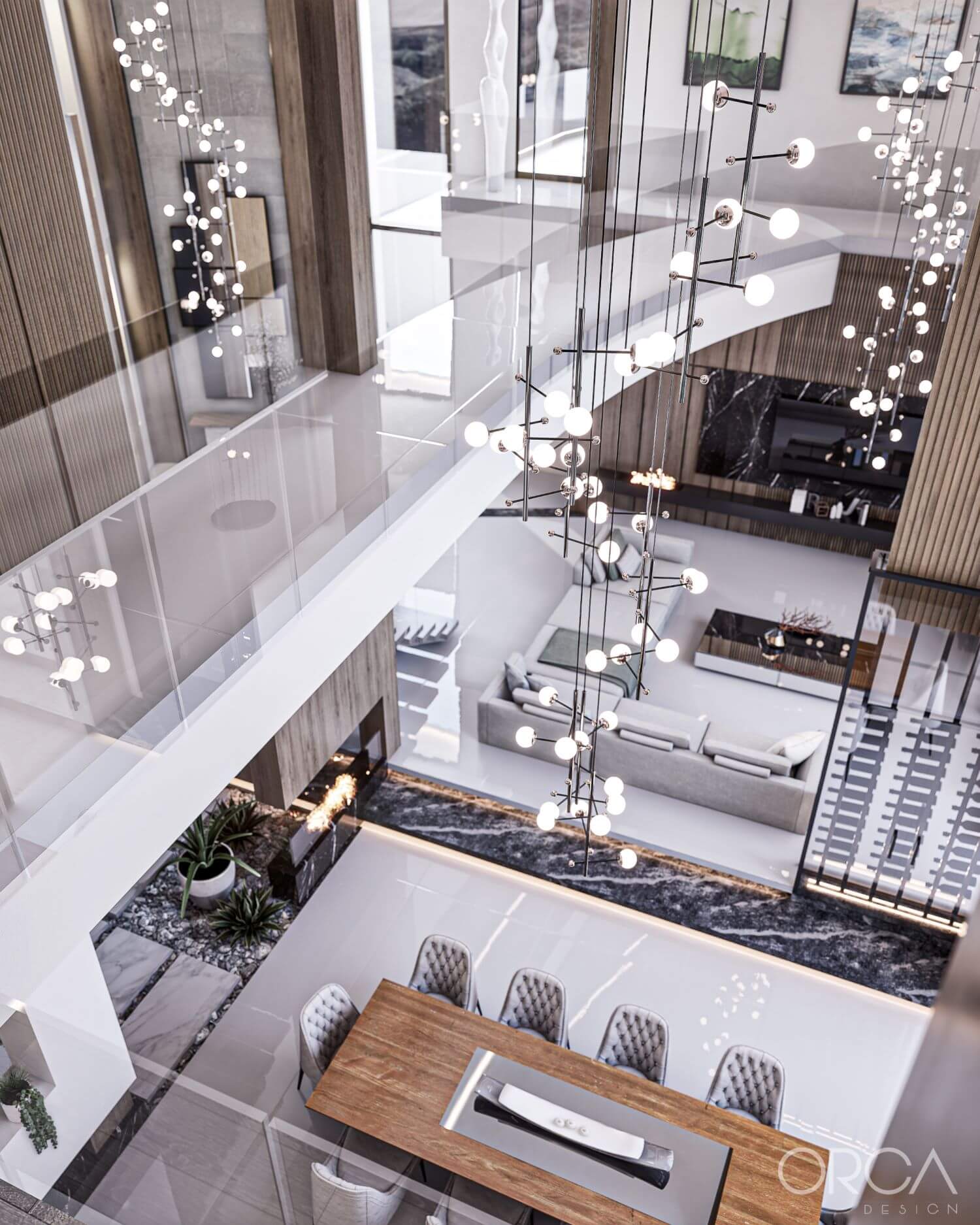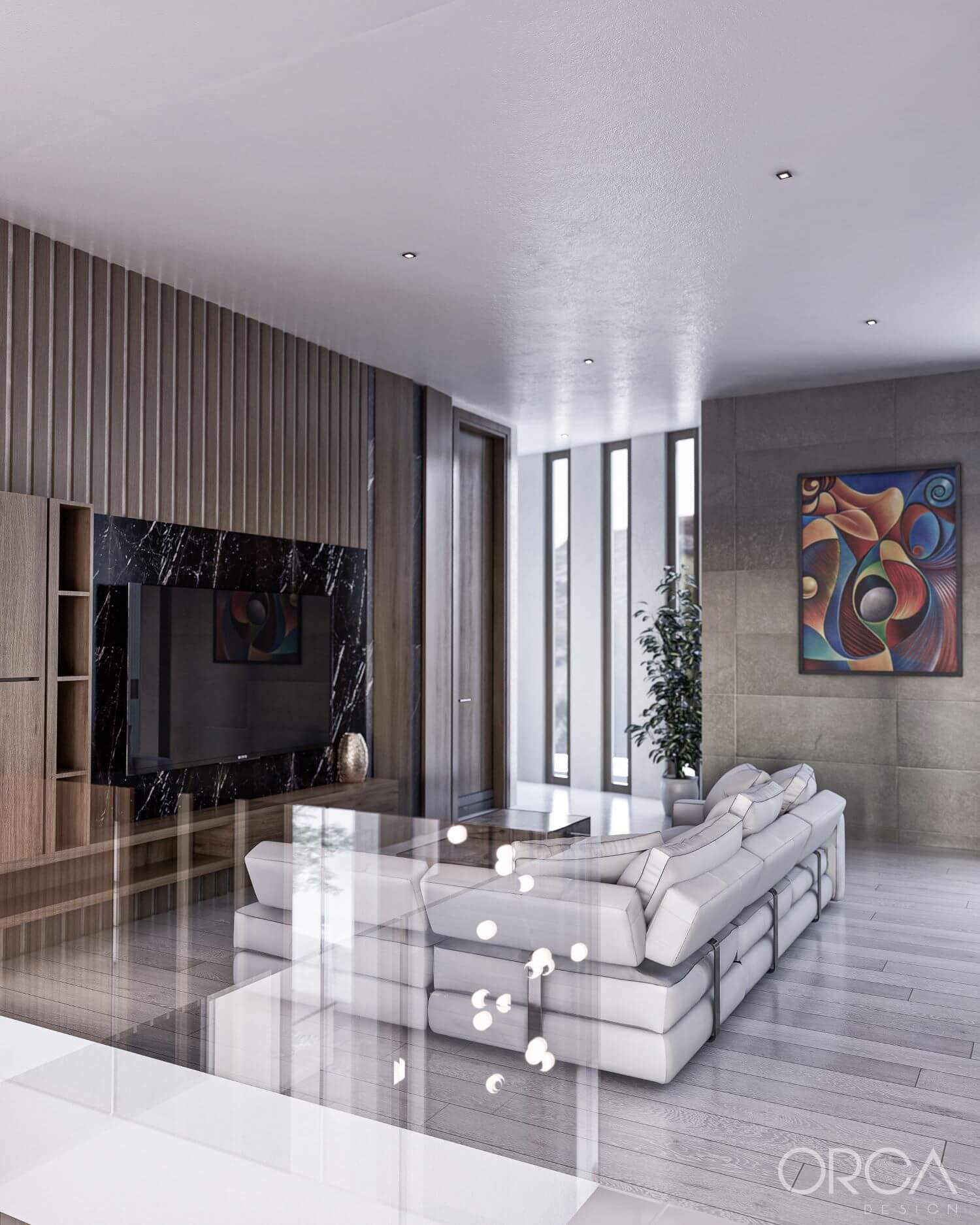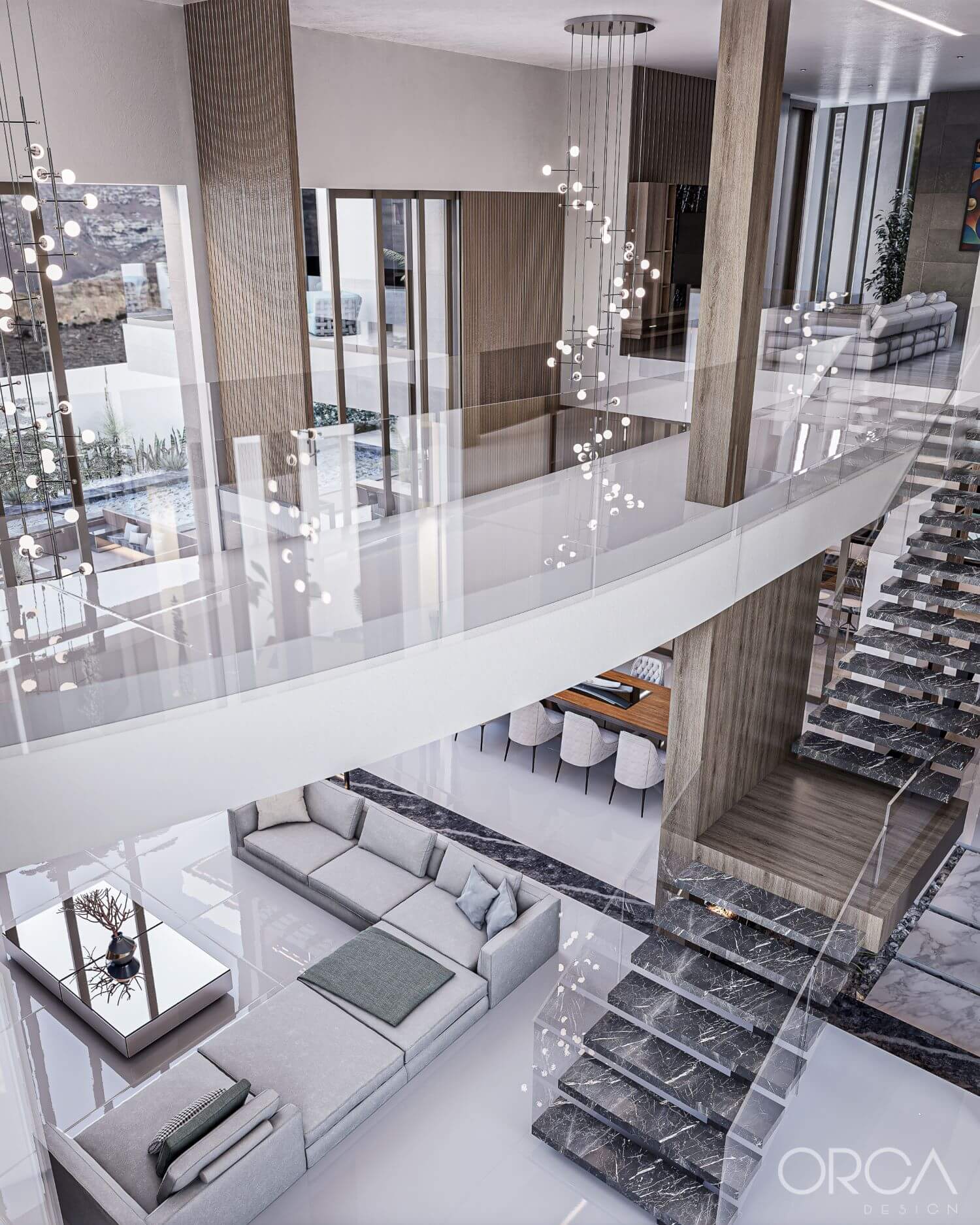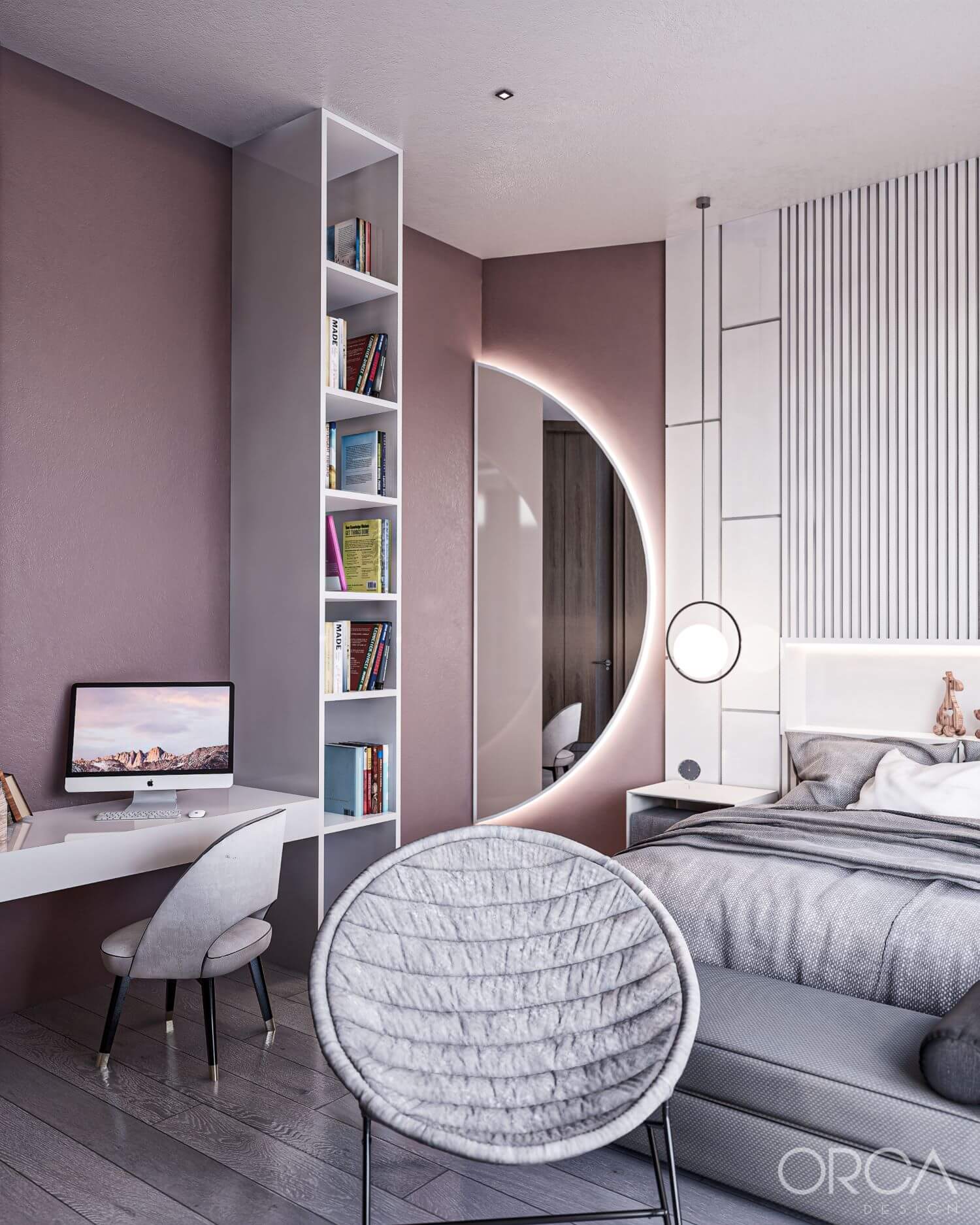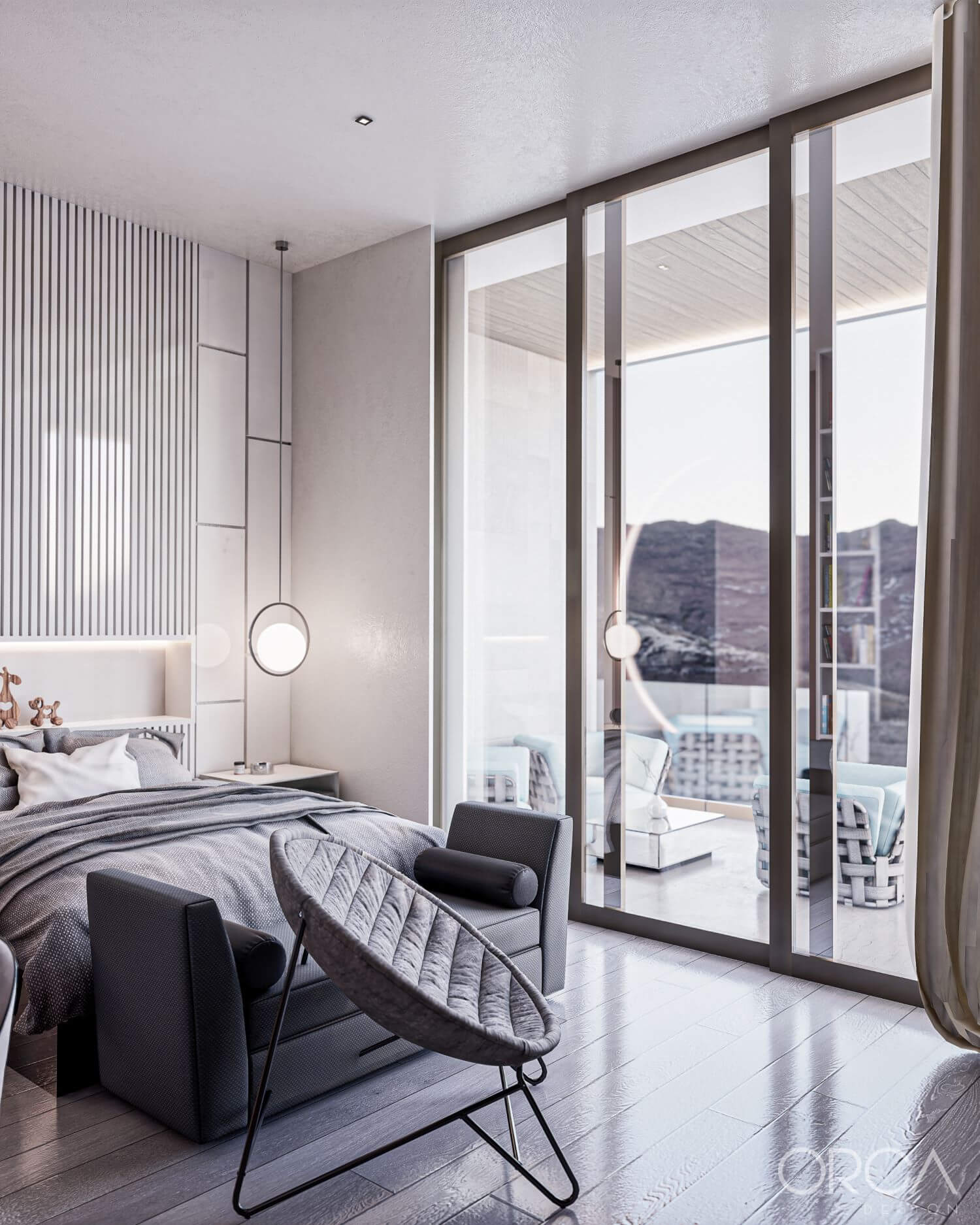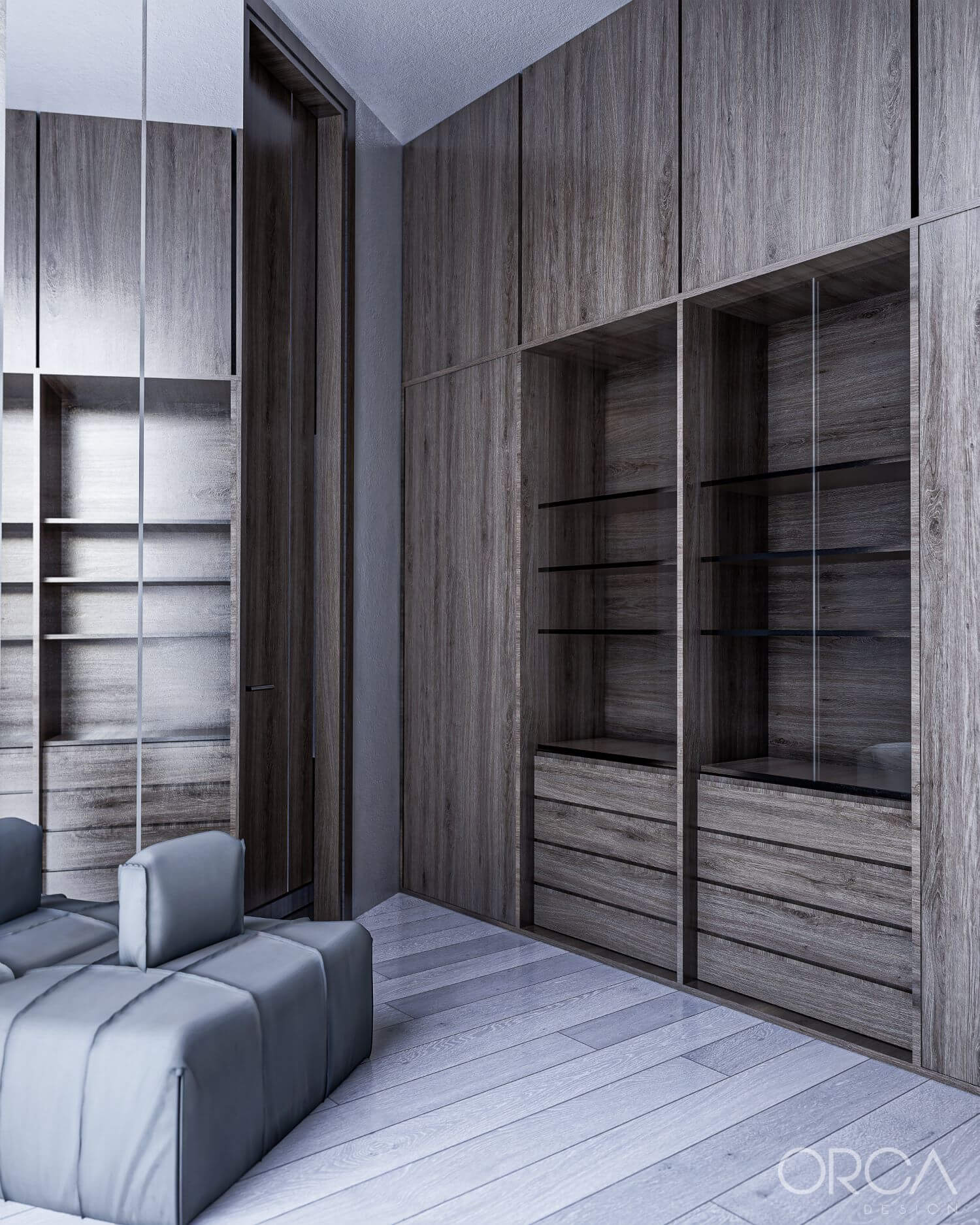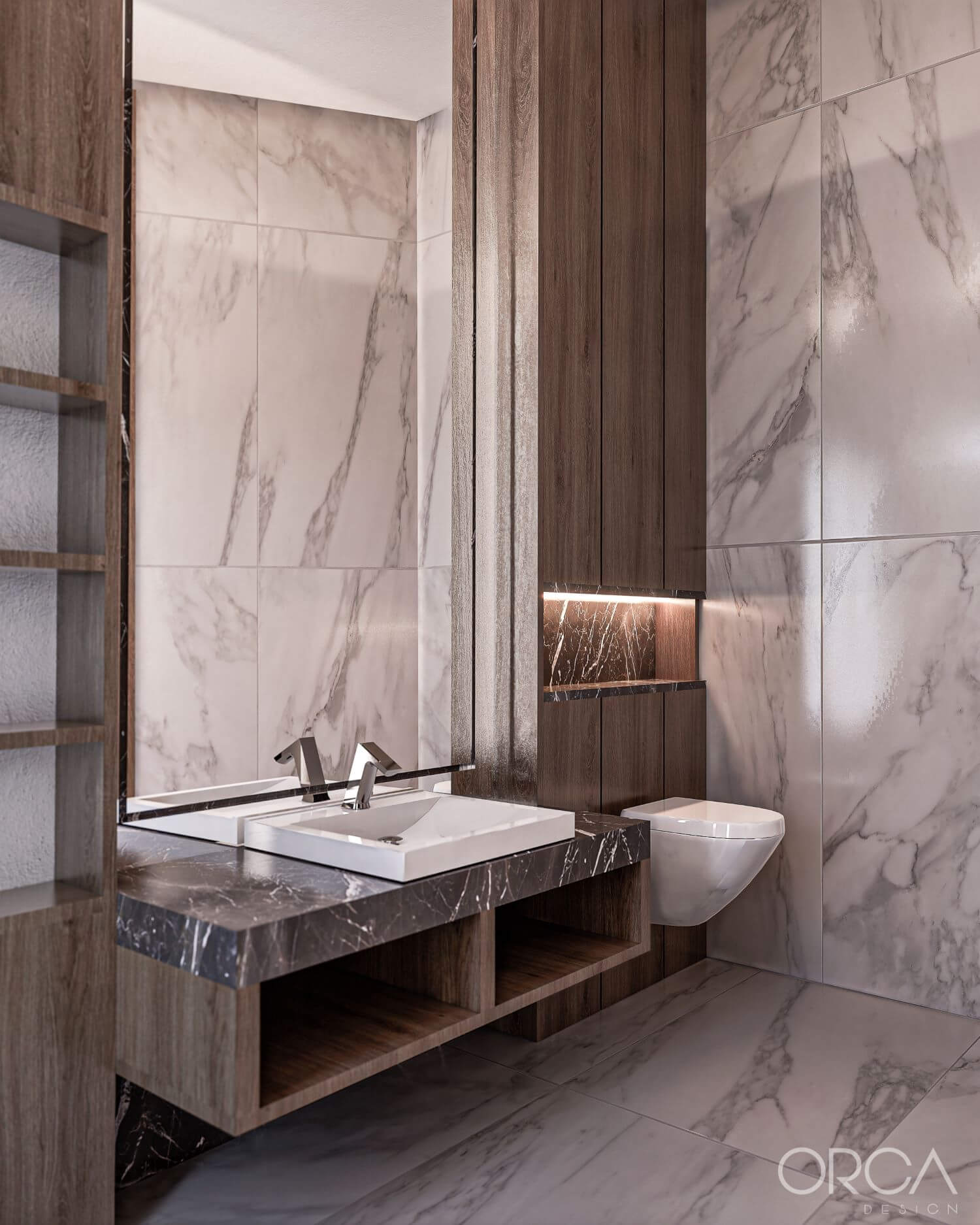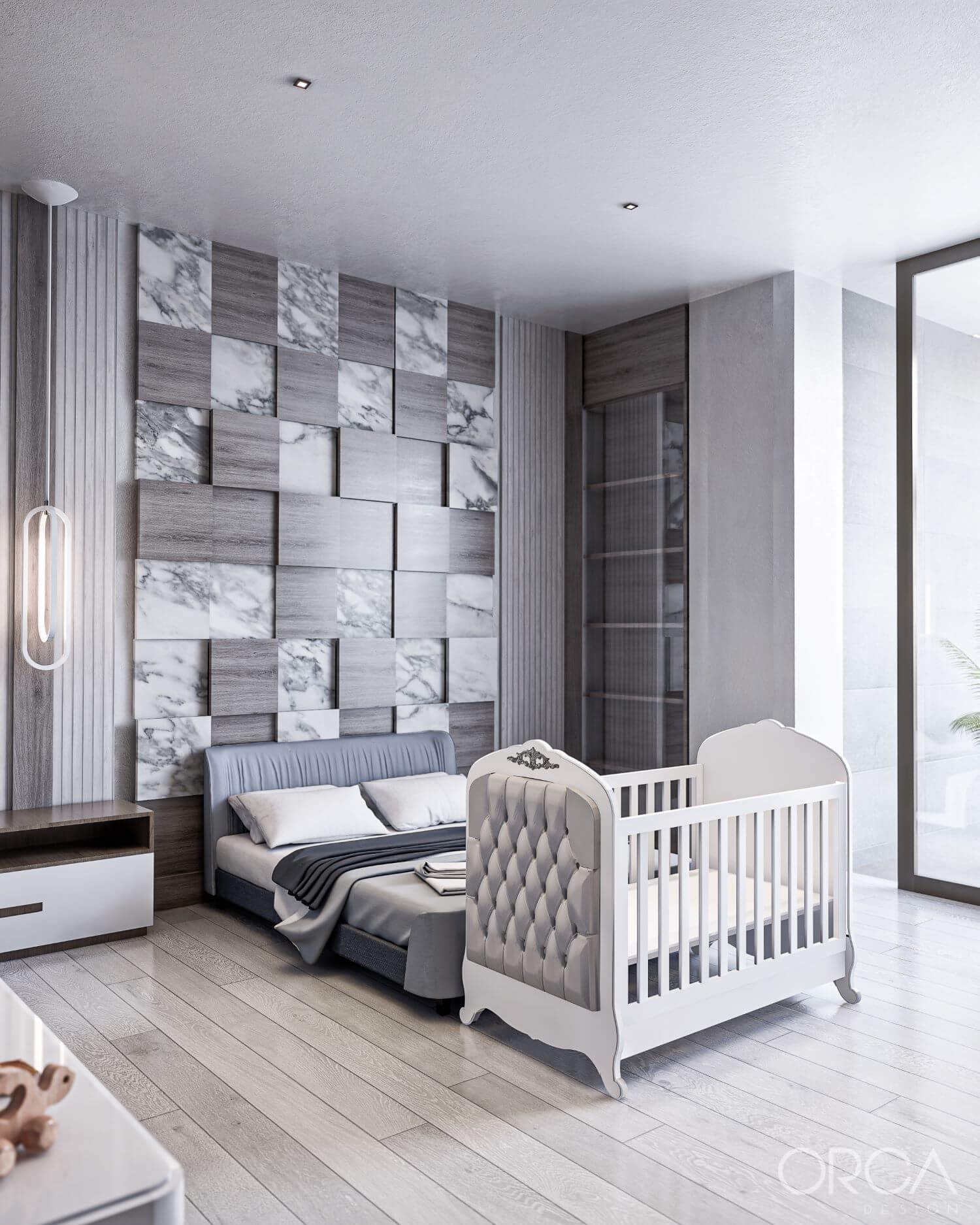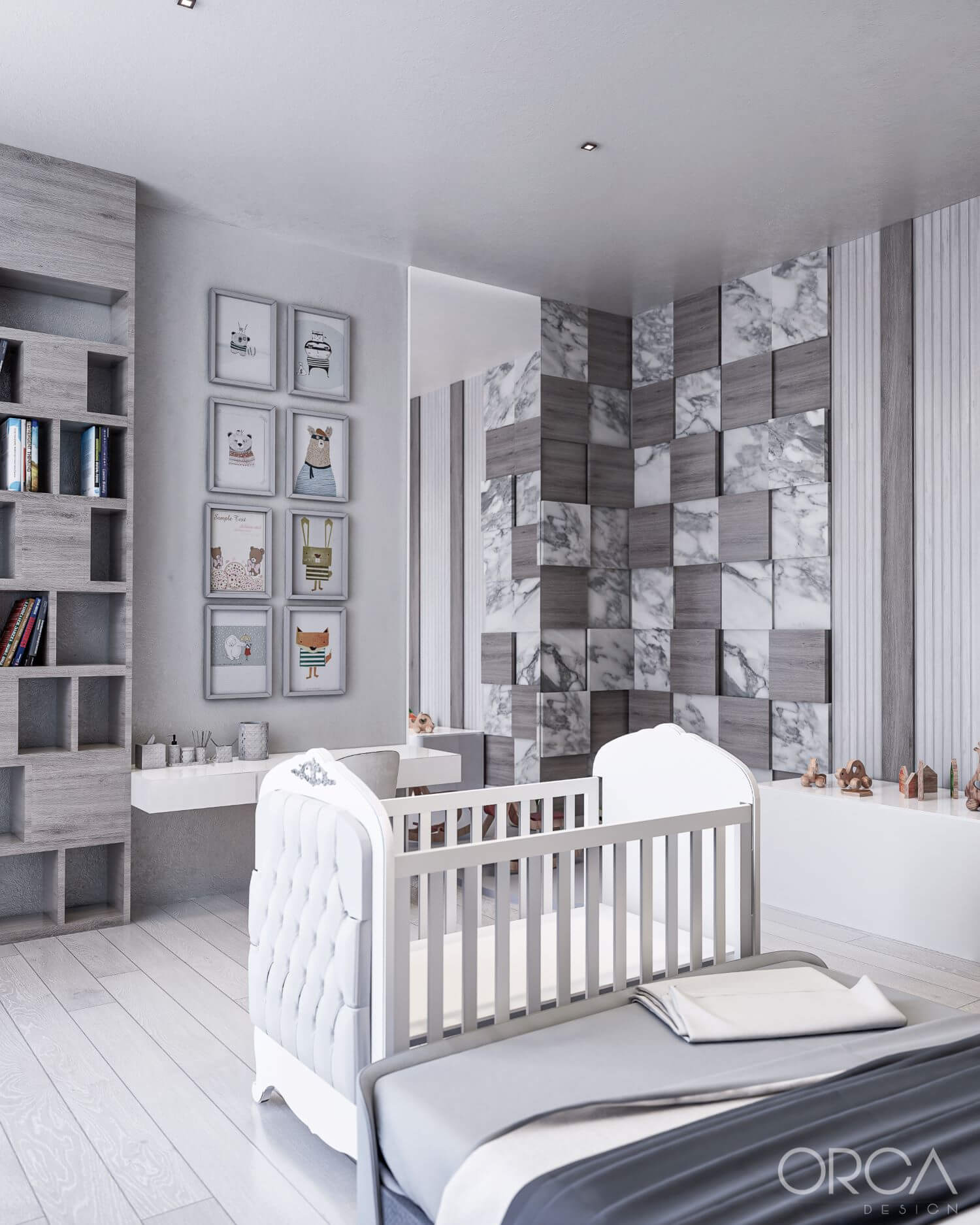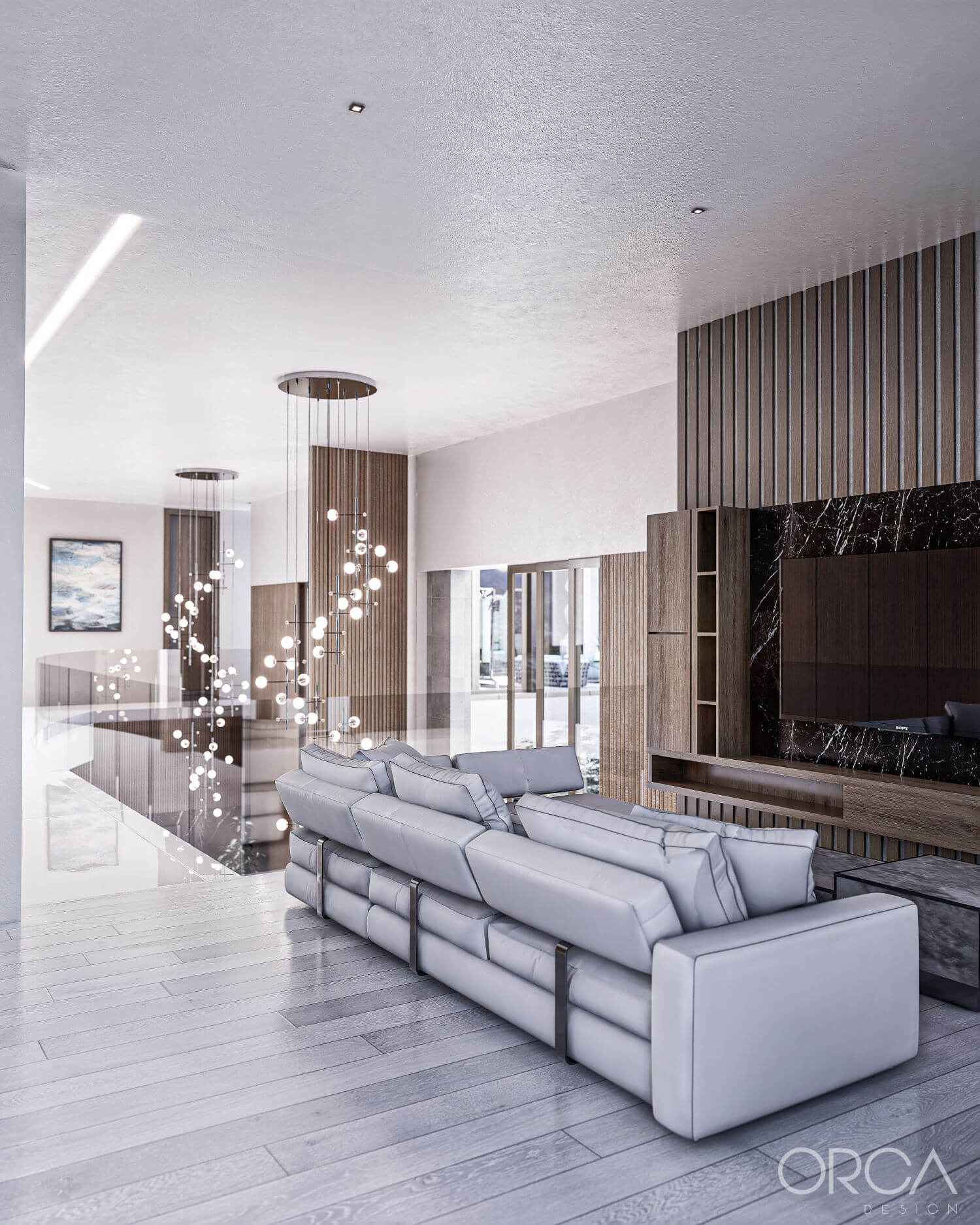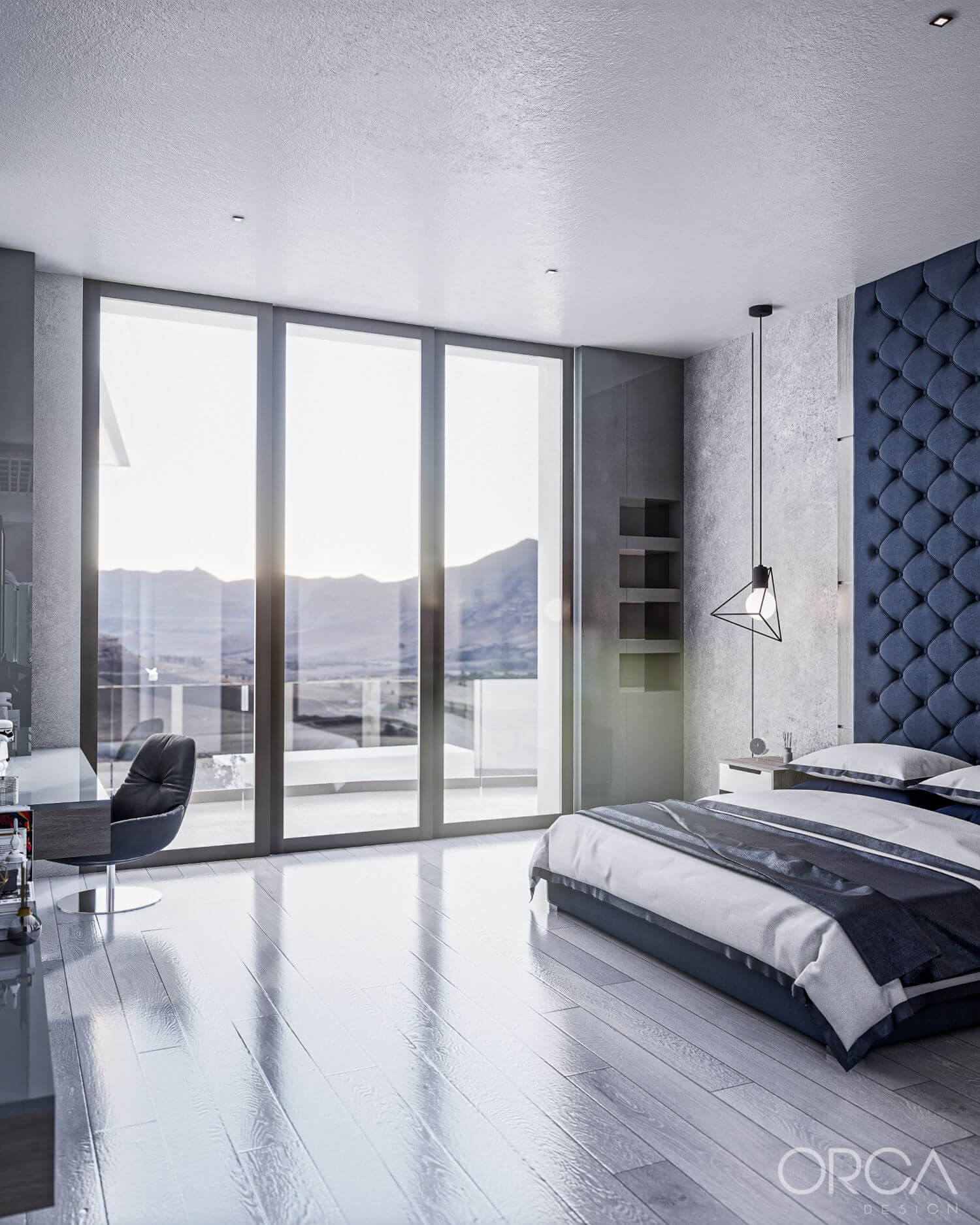 ---