At Sence Architects, we are convinced that houses should be designed for maximum efficiency and usability. This philosophy formed the basis of our Harmony Home project, where we strived to make the most rational use of every square meter space ", said Iryna Petskovych, CEO of Sence Architects.
Our vision for Harmony Home was to create a minimalist yet breathtaking interior. We employed a light and natural color palette to evoke a sense of calm, and the clean and flowing lines of the interior seamlessly connected different areas of the house. A light camel-colored sofa group and coffee tables with natural textures contributed to the overall ambiance.
In terms of materials, we chose those that were as close to nature as possible, both in terms of visual and tactile qualities. For instance, we used stone travertine for the kitchen countertop and apron, stoneware for the flooring, and natural wood for the fronts.
Lastly, we incorporated rounded shapes in the design of the sofa, armchair, and partition between the sofa group and the entrance area to emphasize the interior's visual softness.
Overall, the Harmony Home design project features a natural interior that perfectly balances modernity and comfort while remaining connected to the beauty of nature.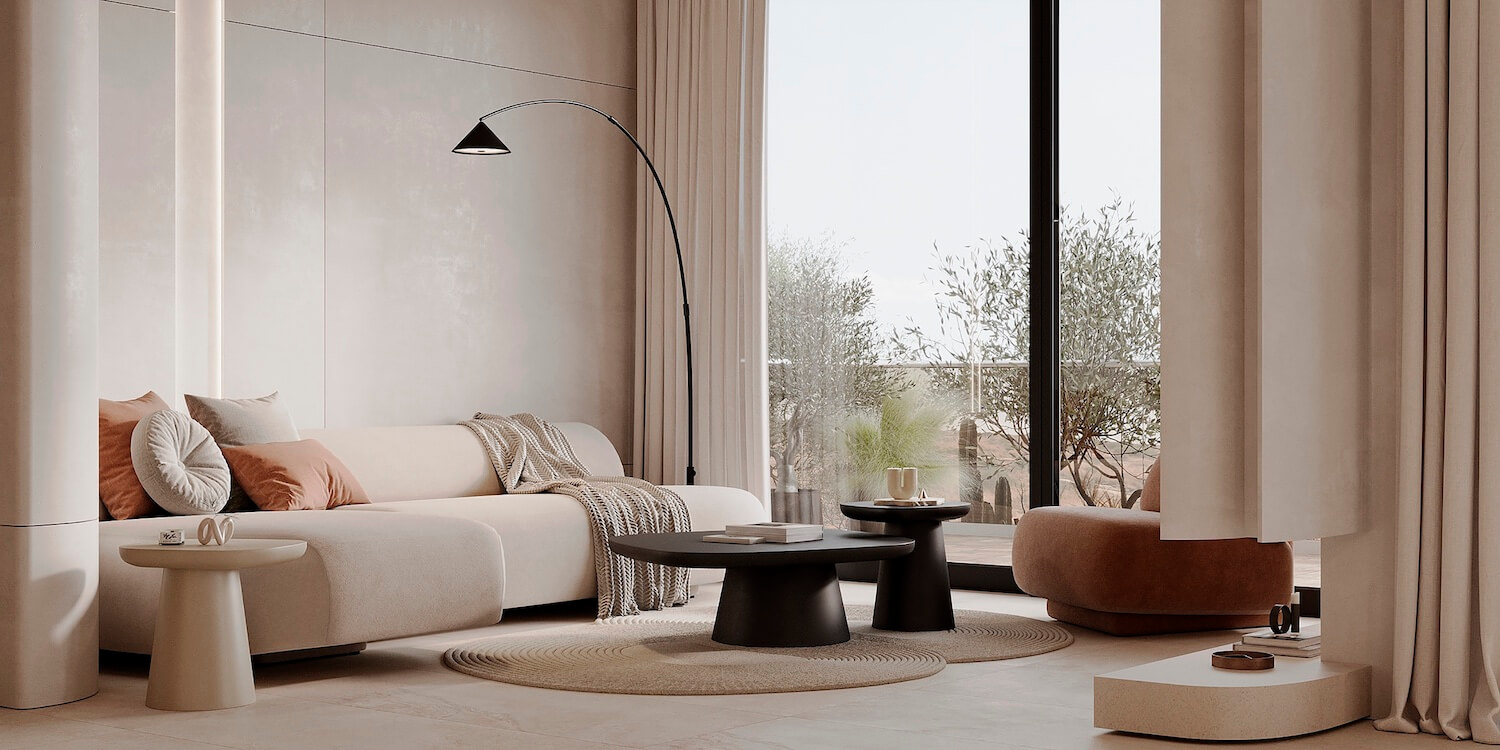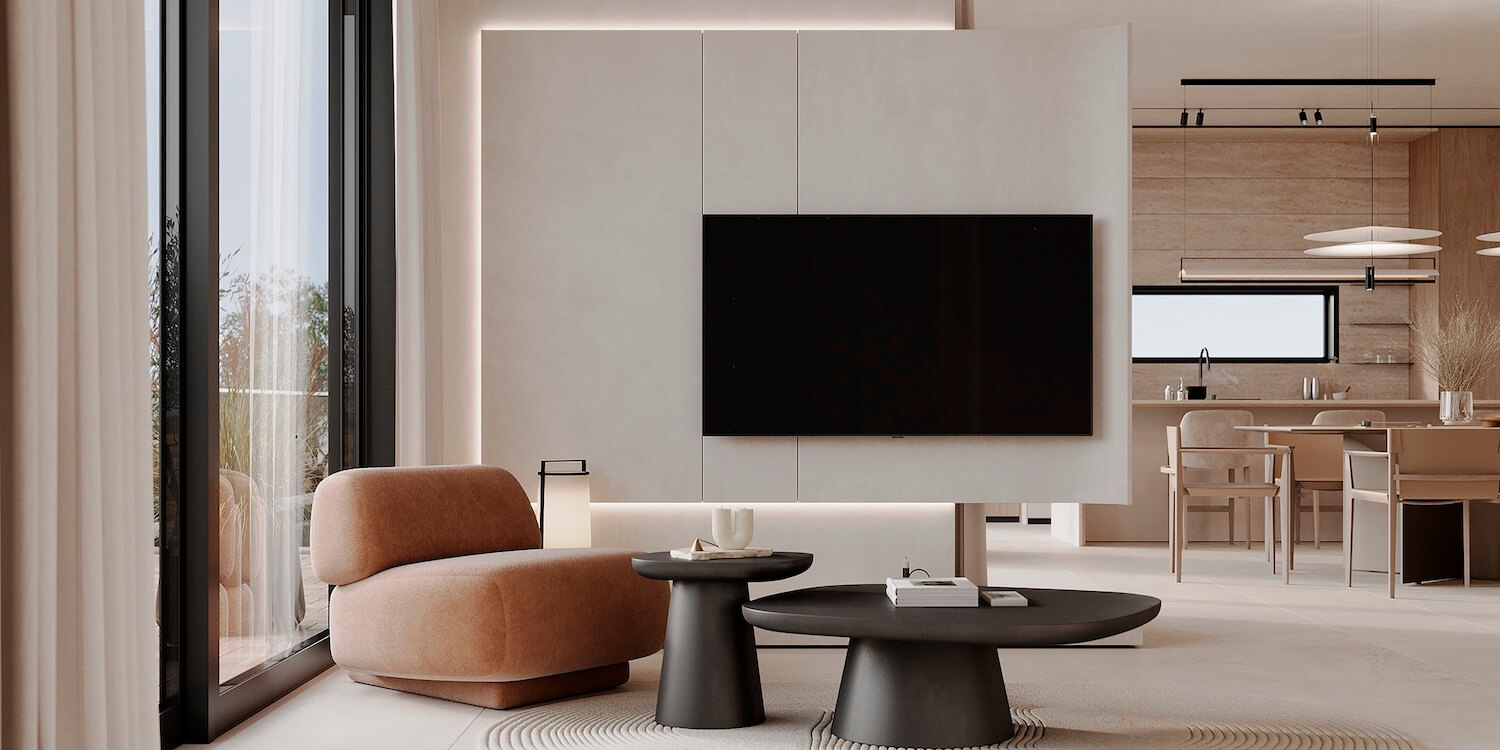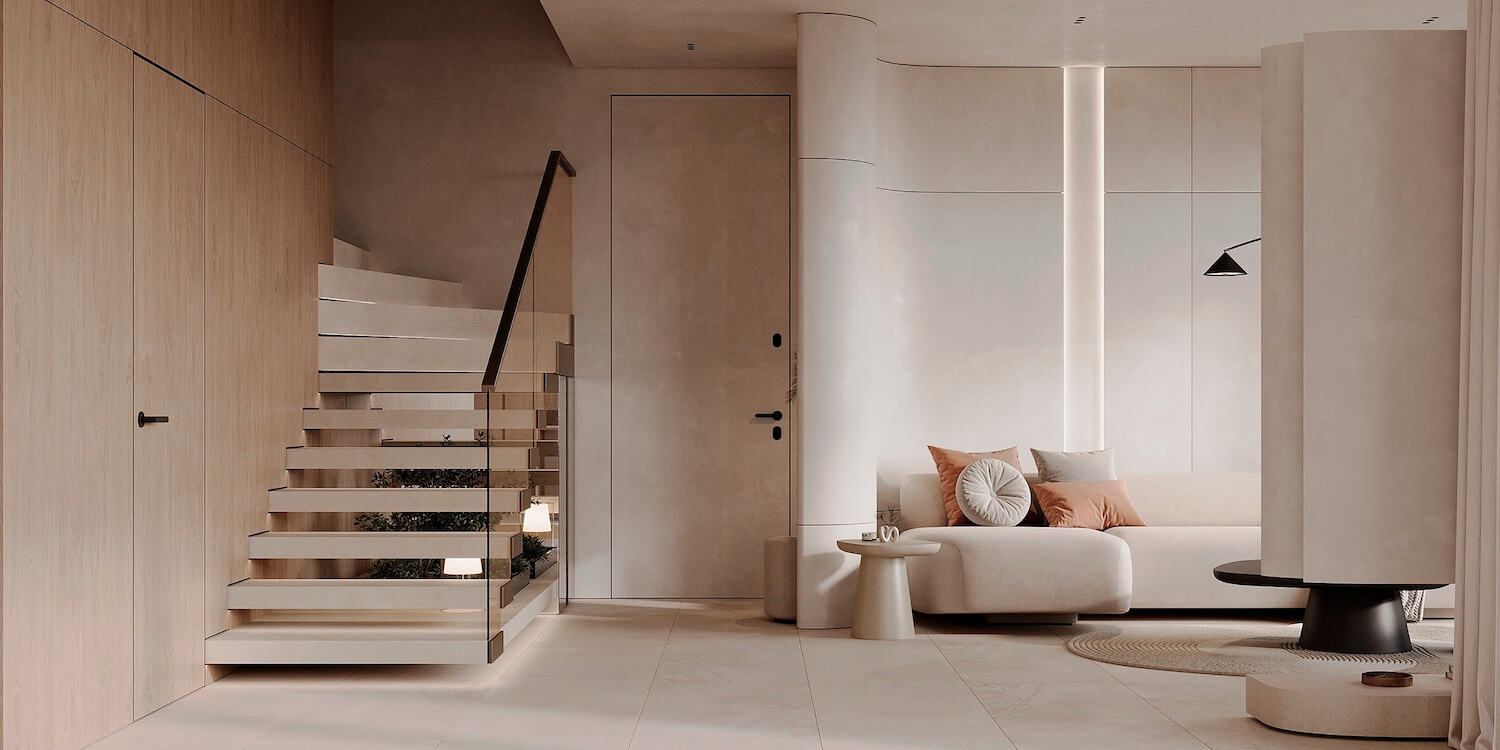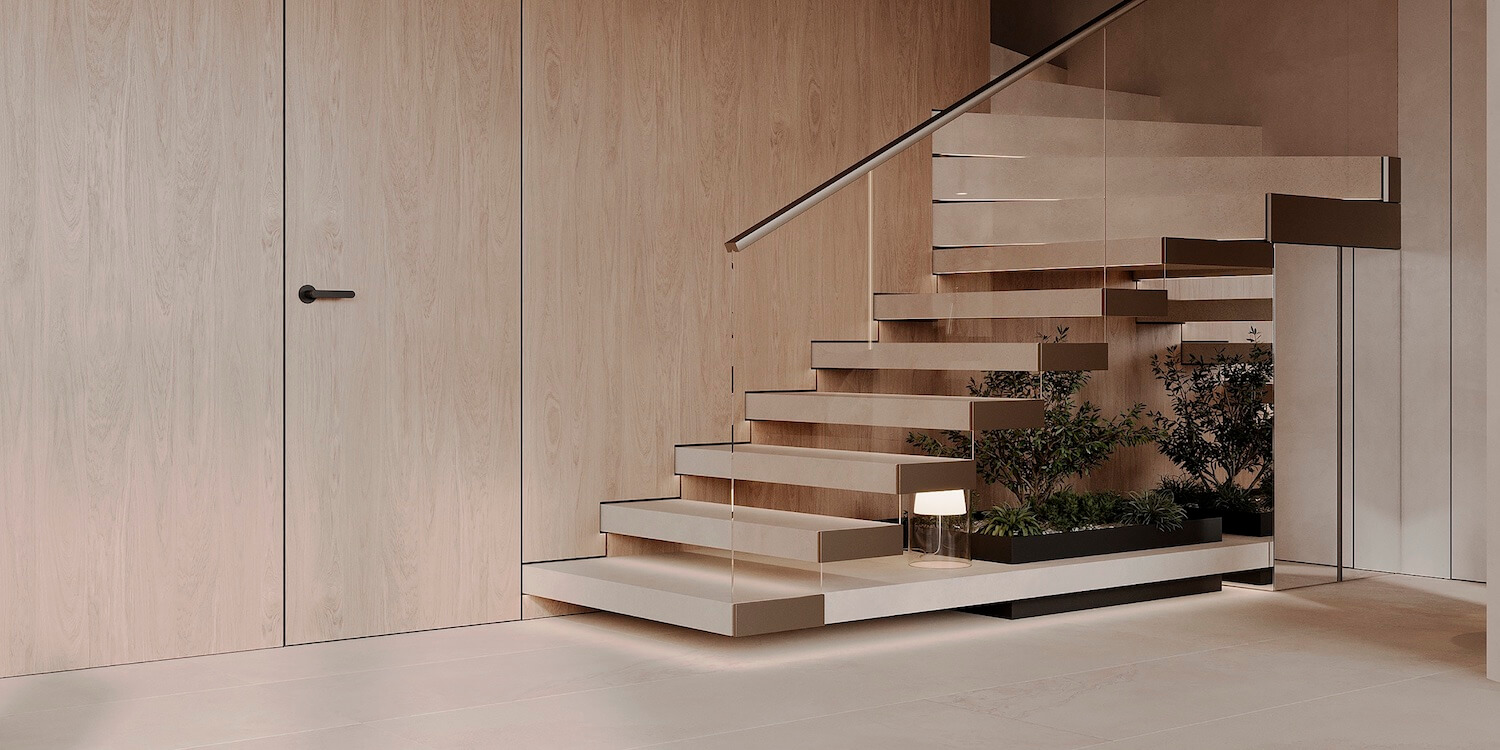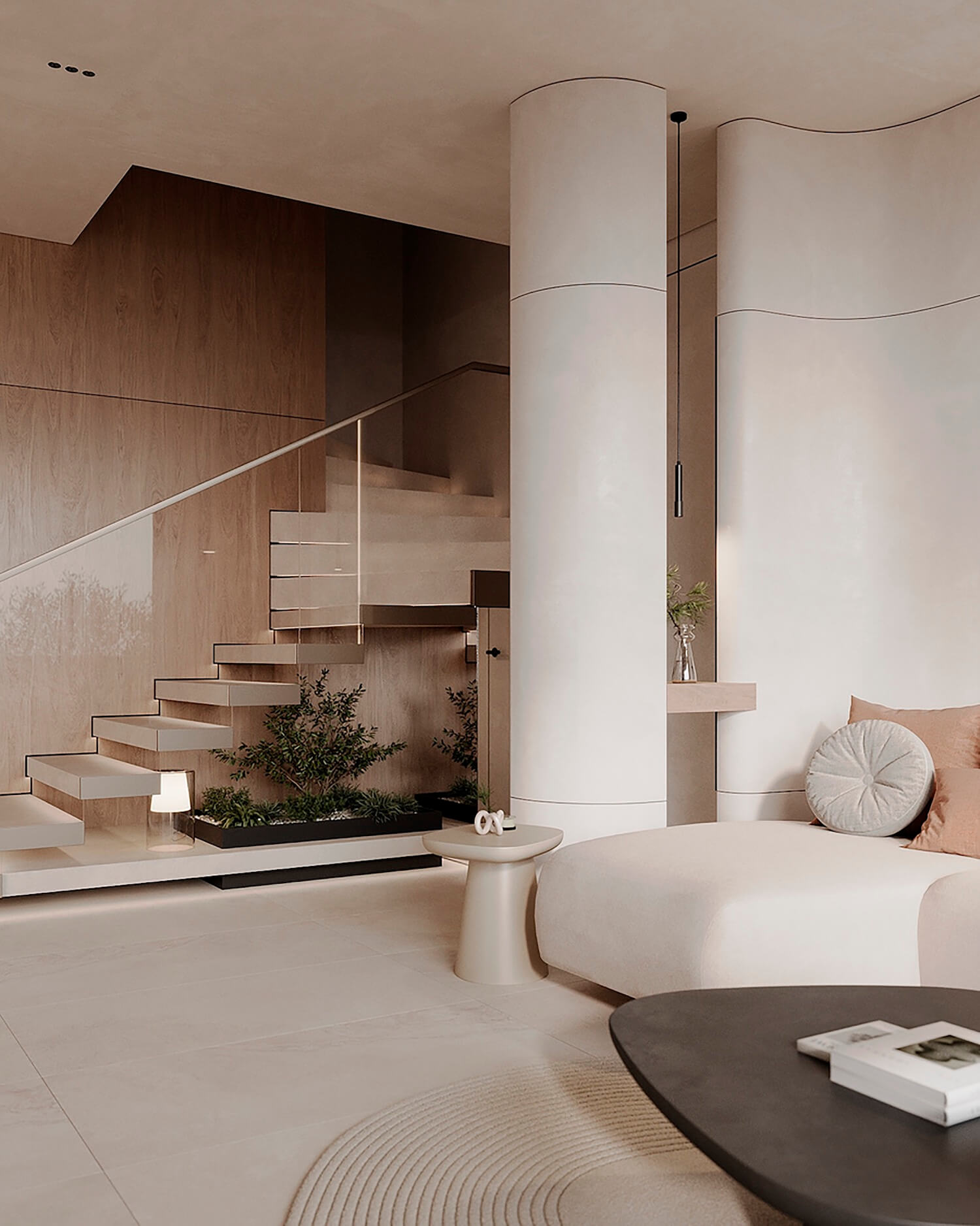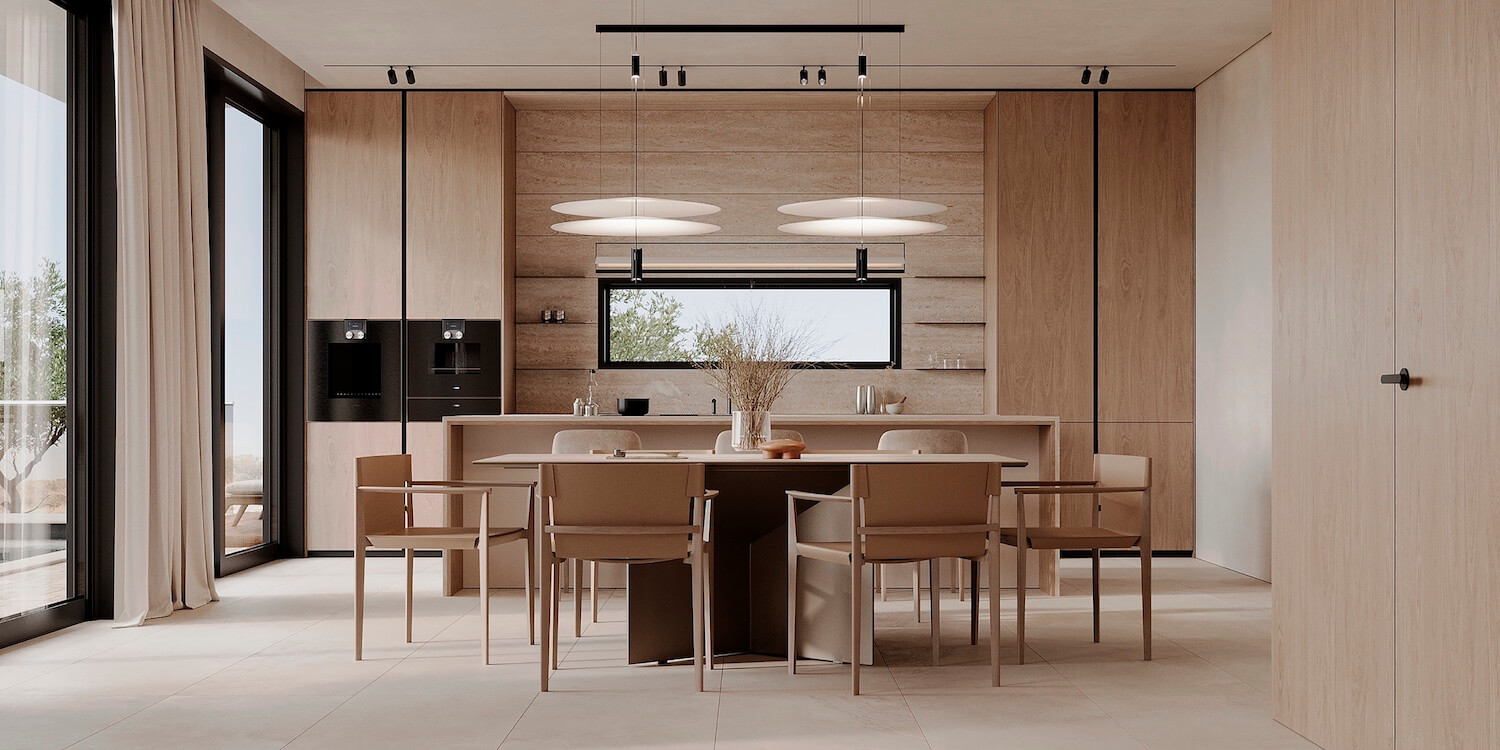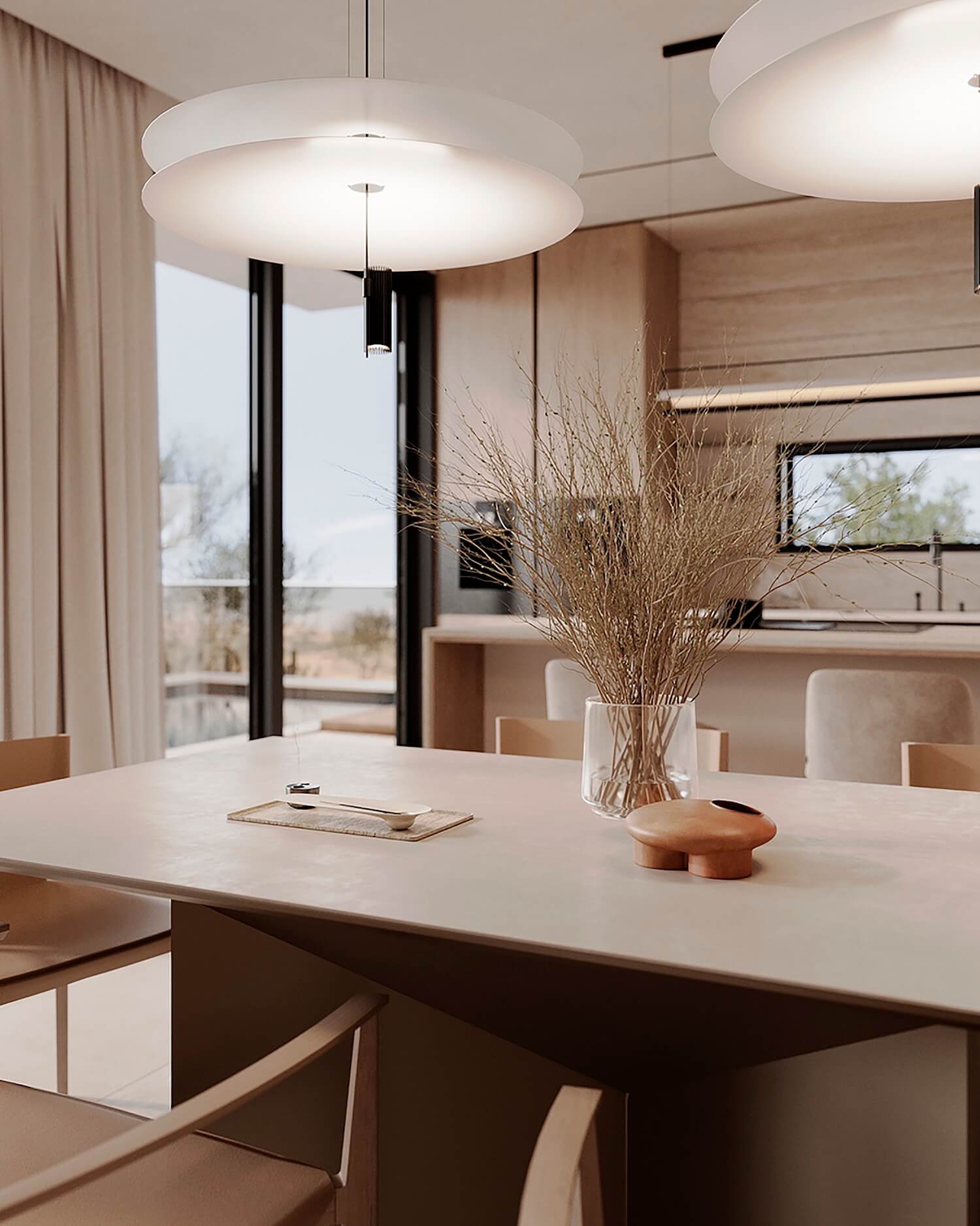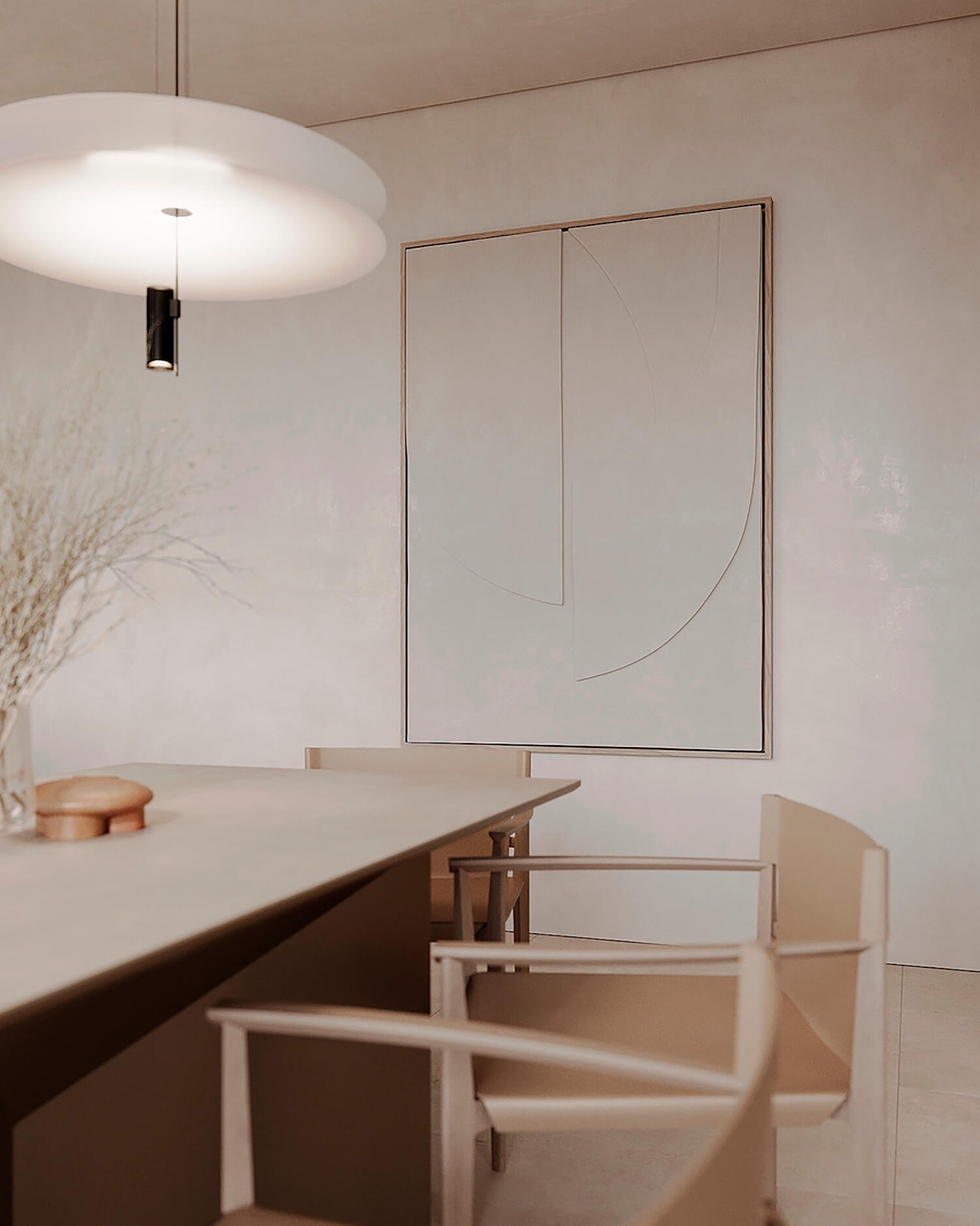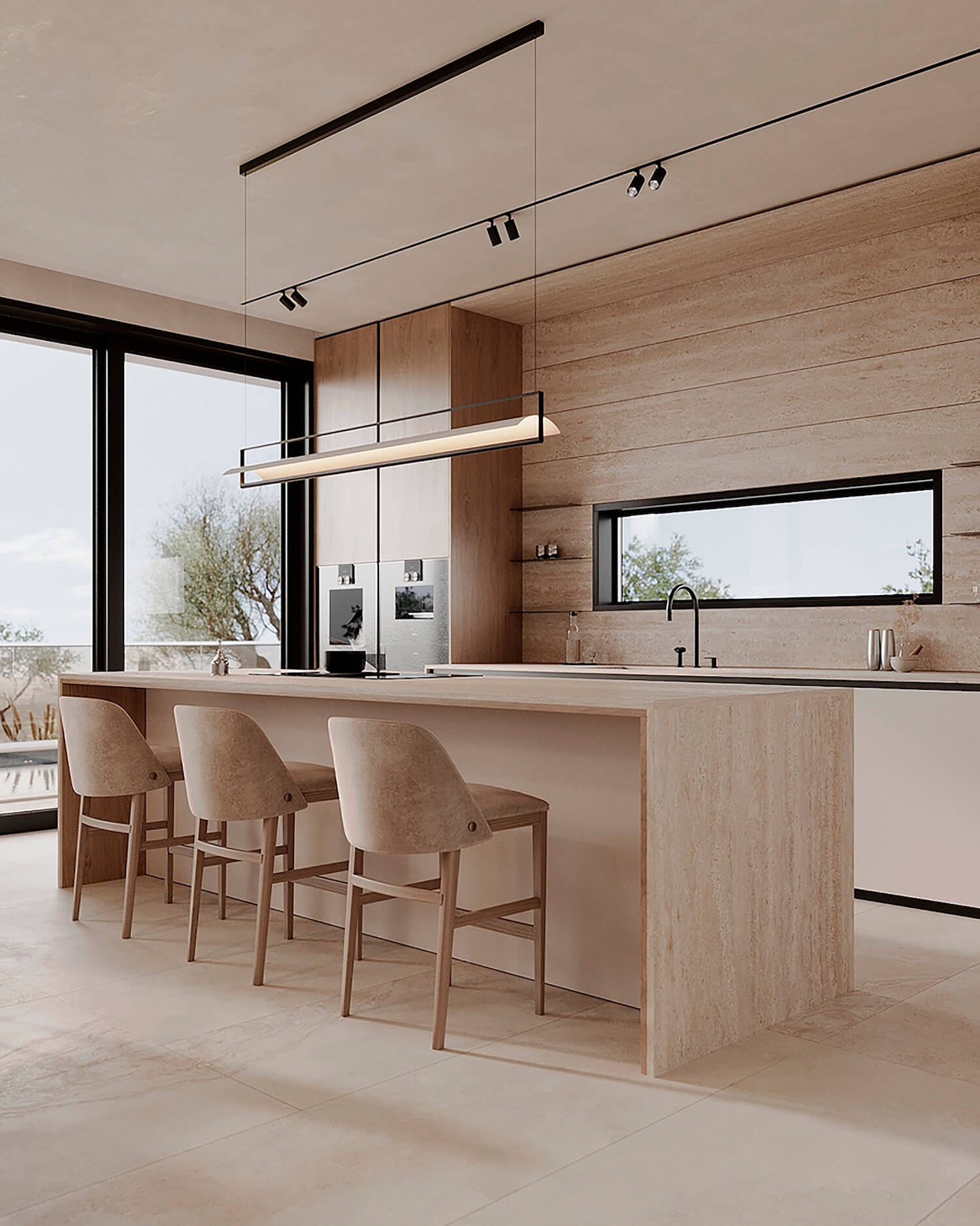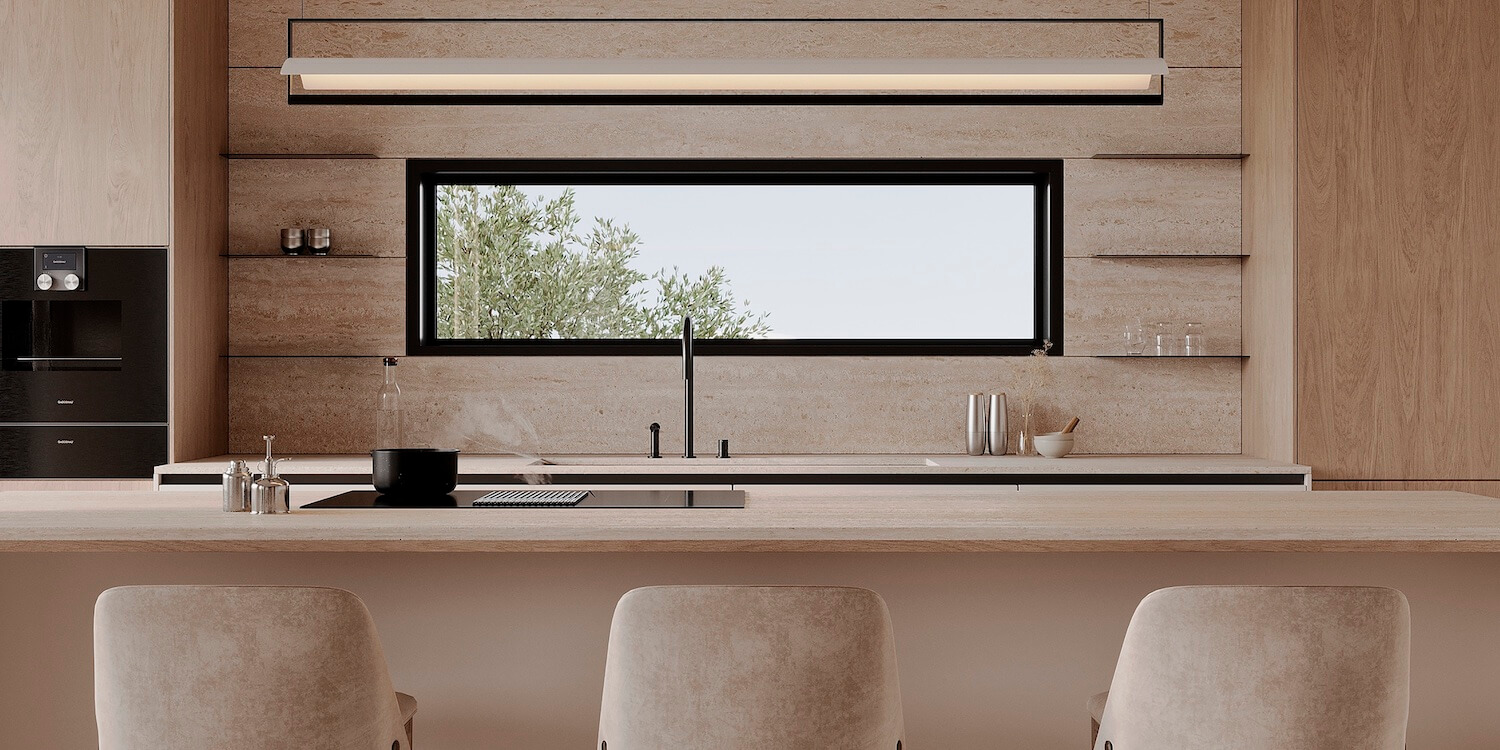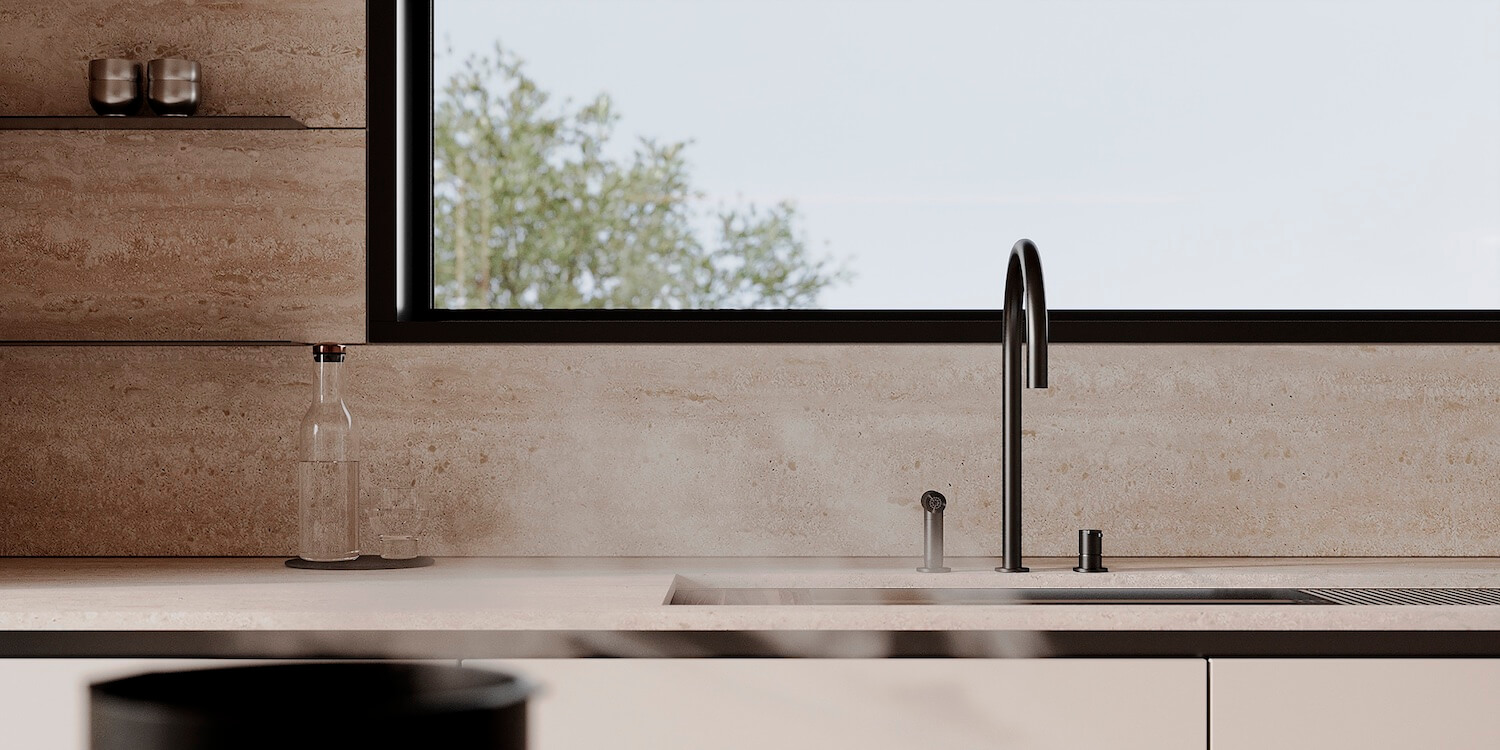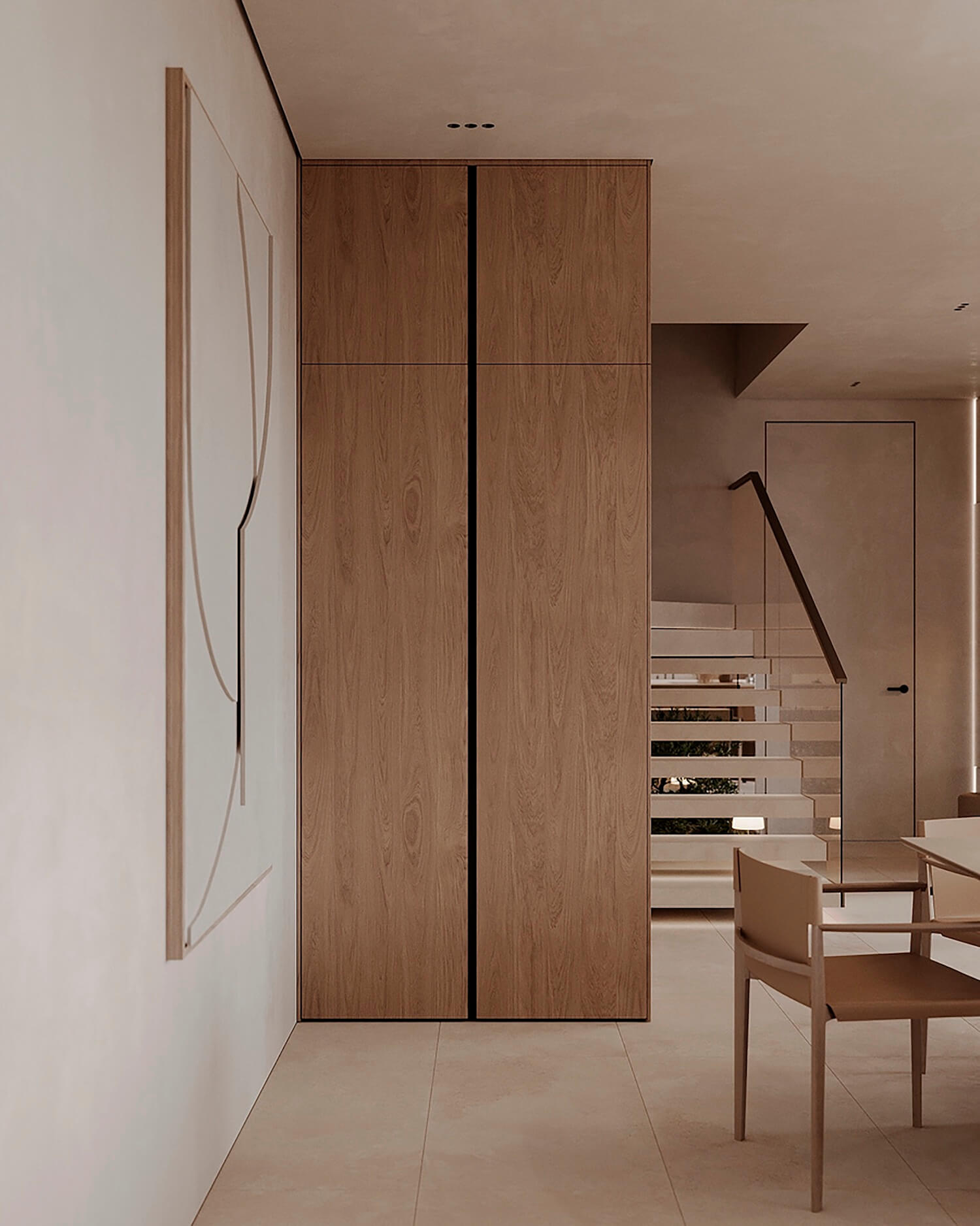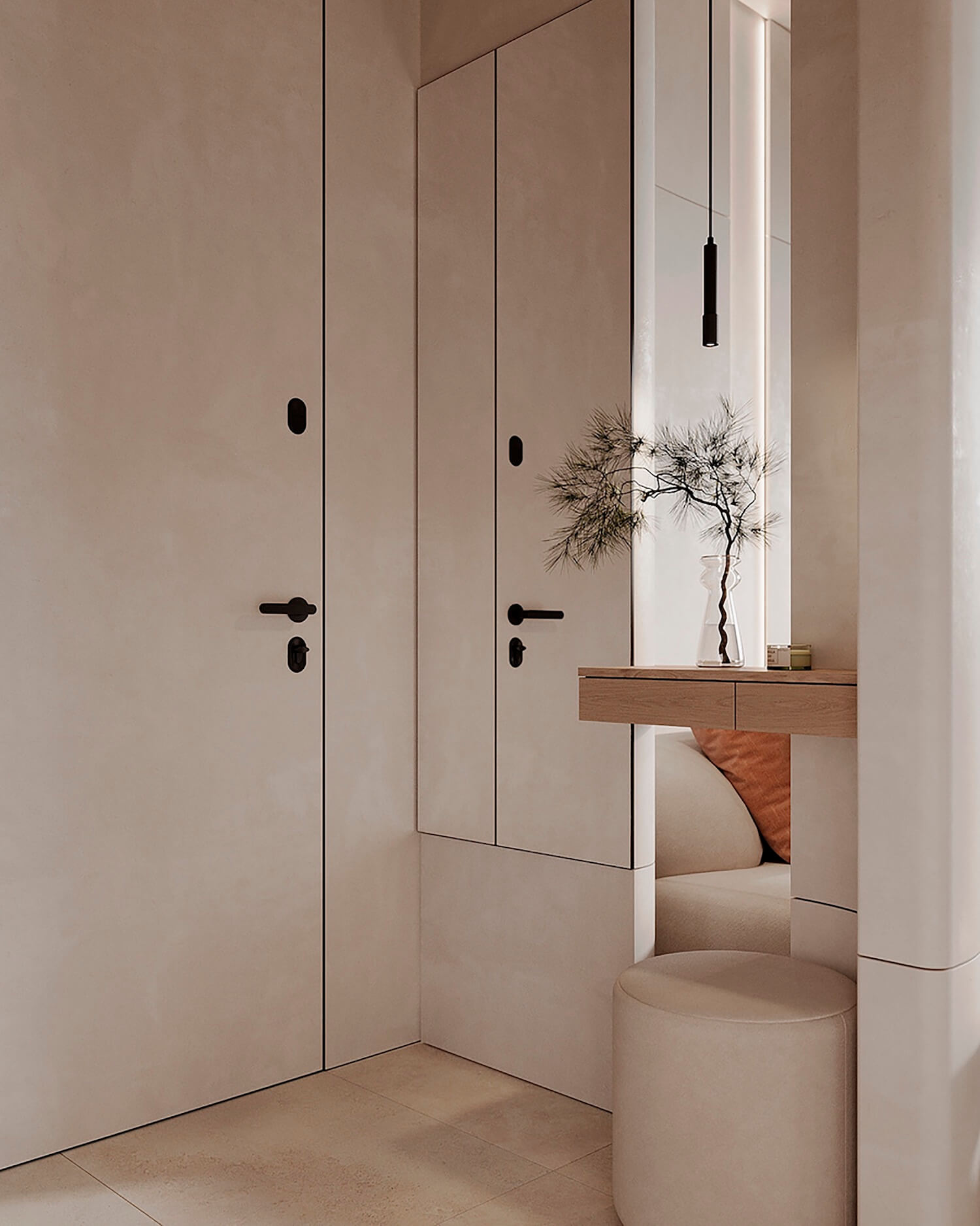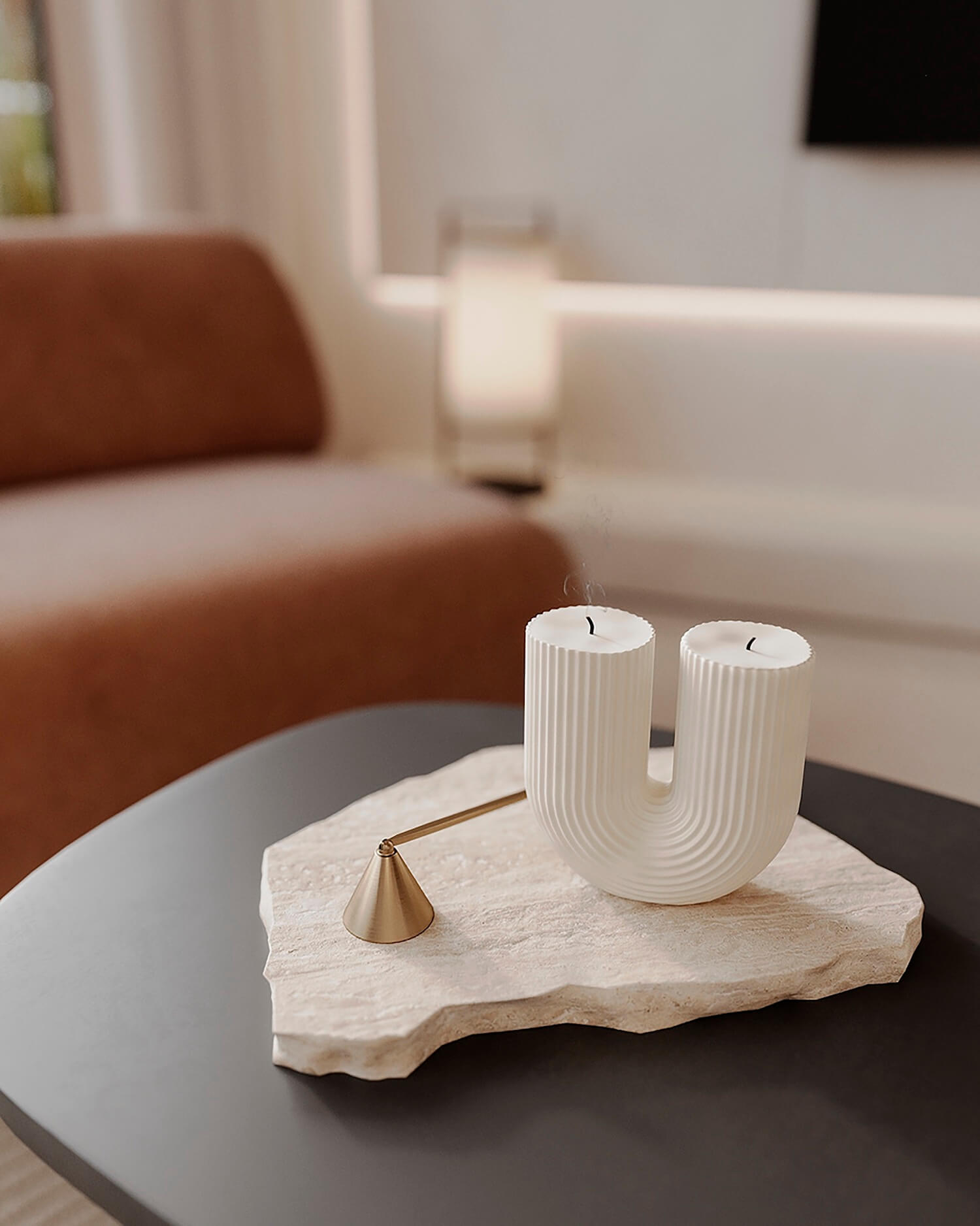 ---