Samohvalov Architects: This is a concept of a private house, based in Kyiv, Ukraine. The house is designed for a couple with children. The main idea of this concept is based on open-space areas with many windows and a lot of natural light.
Name of the project – "Hide white" – speaks for itself. There is dominates black color with addition of bright accents. We break the general opinion of dark colors and prove that they can make coziness and warmth.
The house has two floors. On the first floor there is open space with hallway, kitchen and living room. Also behind the wooden partition you can see bedroom with open bathroom and wardrobe.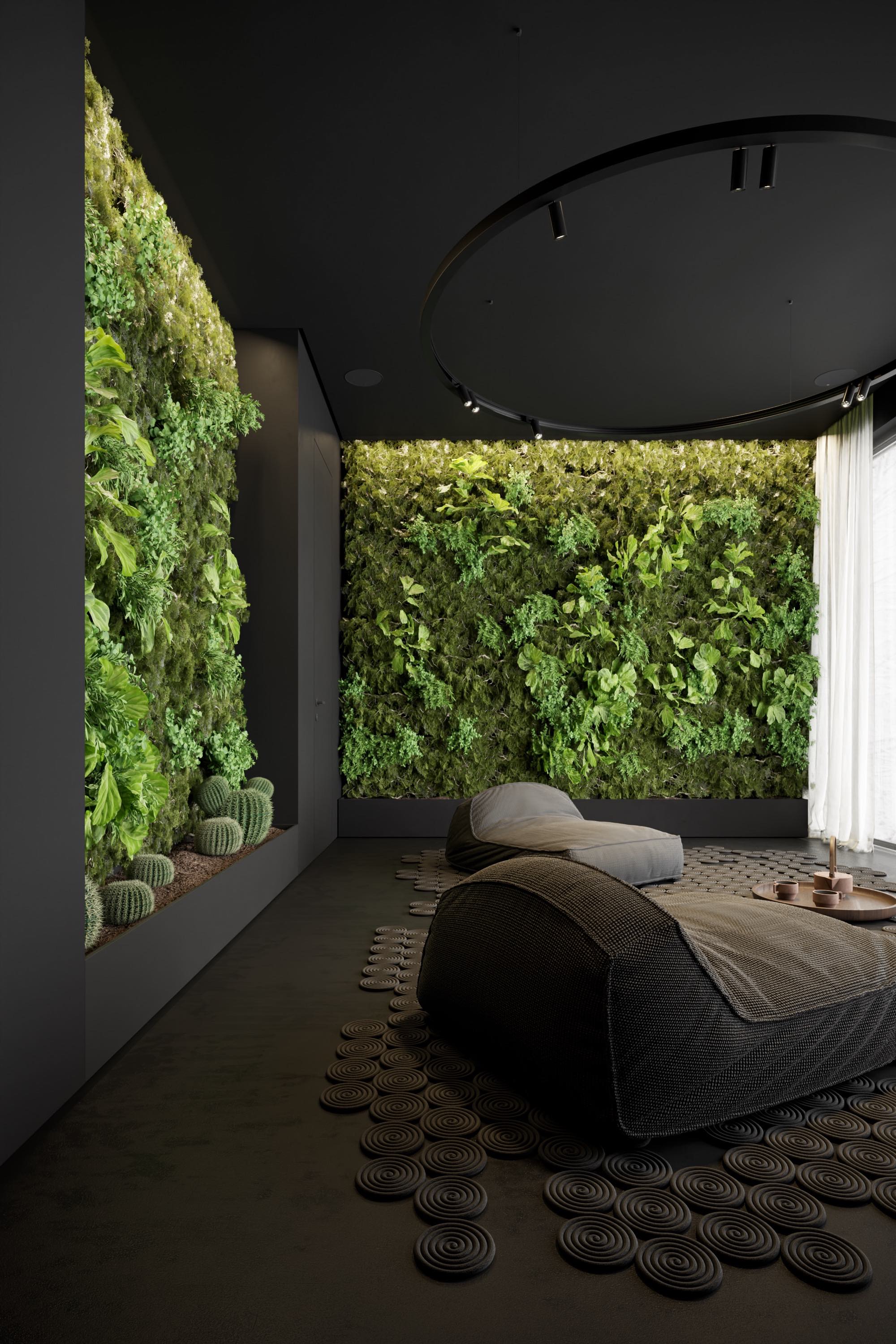 image © Samohvalov Architects
First and second floors are connected with wooden stairs with backlight. Second floor includes big resting space with accent of huge green walls with live plants. Also we designed child room and study here. Child room stands out from the whole house because of it bright warm colors. It is designed for two kids.
This private house is made for people, who love space with minimum walls and maximum light.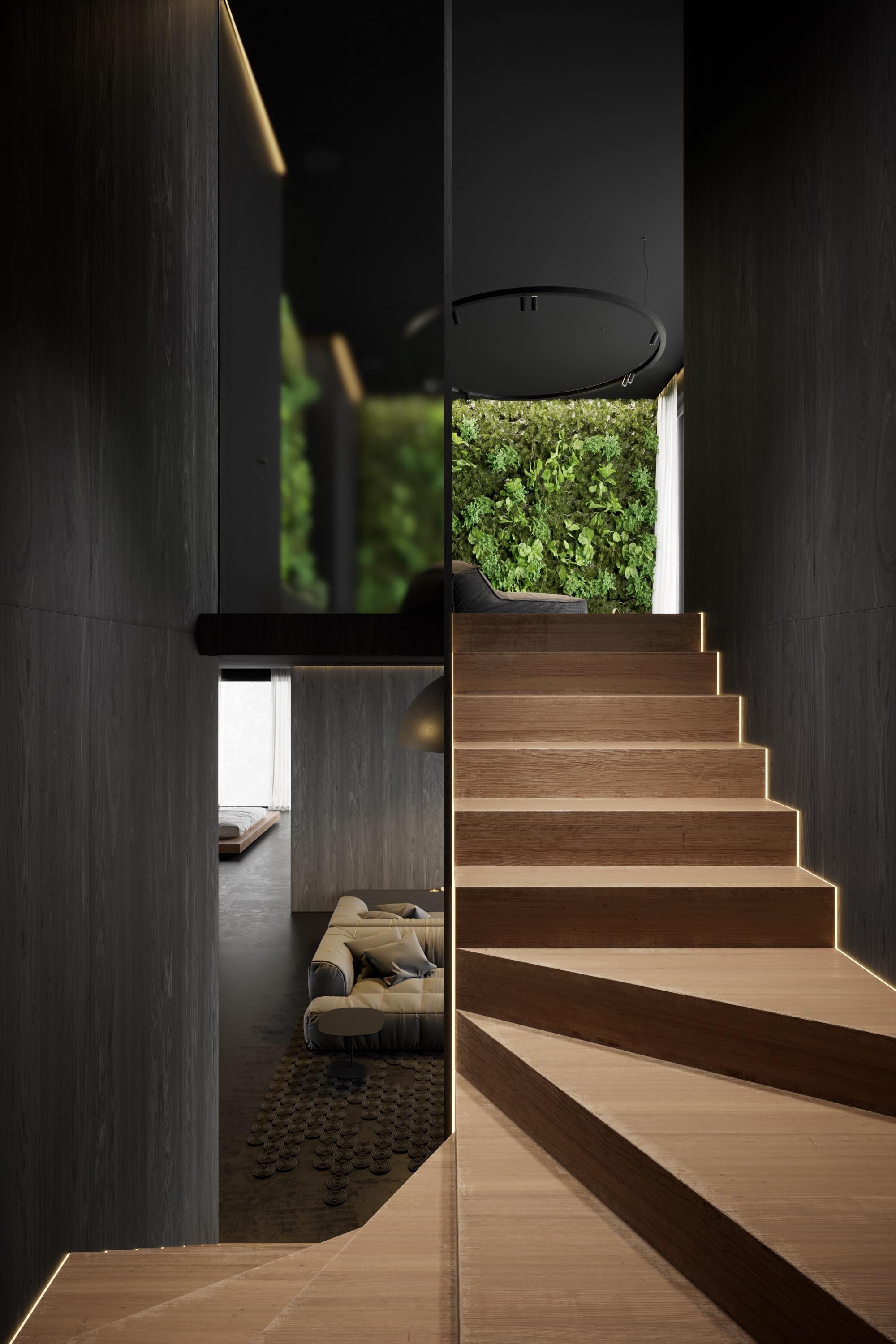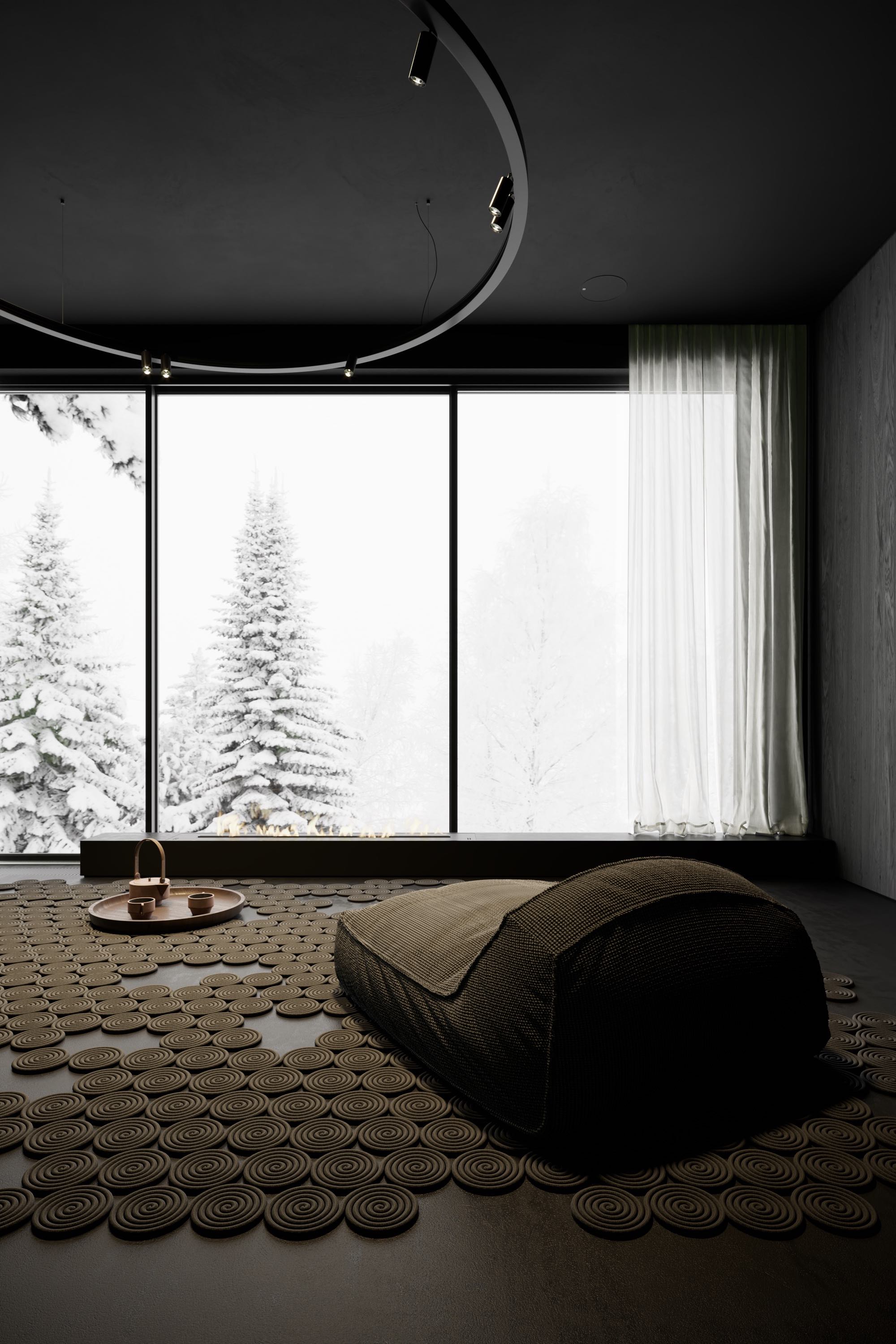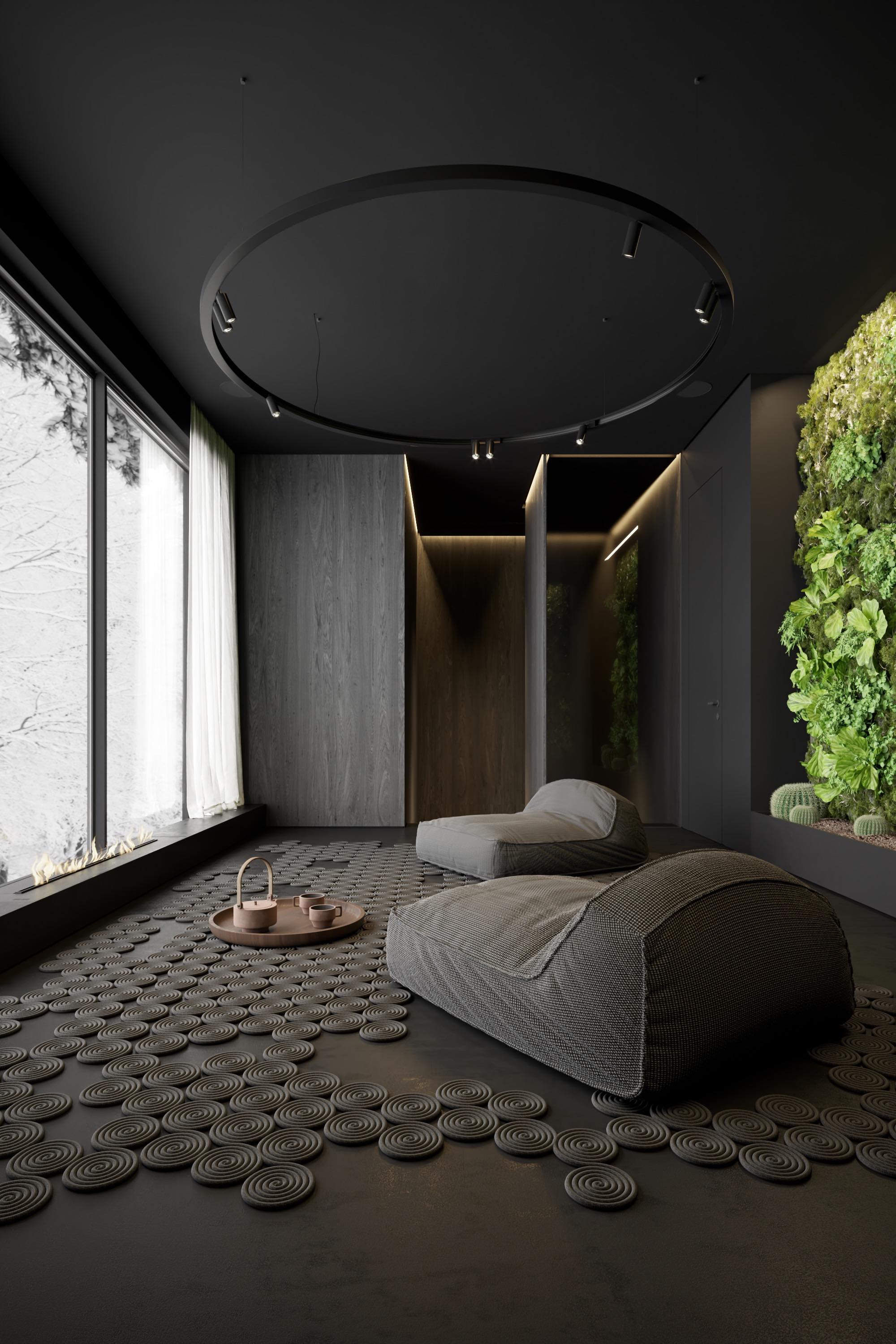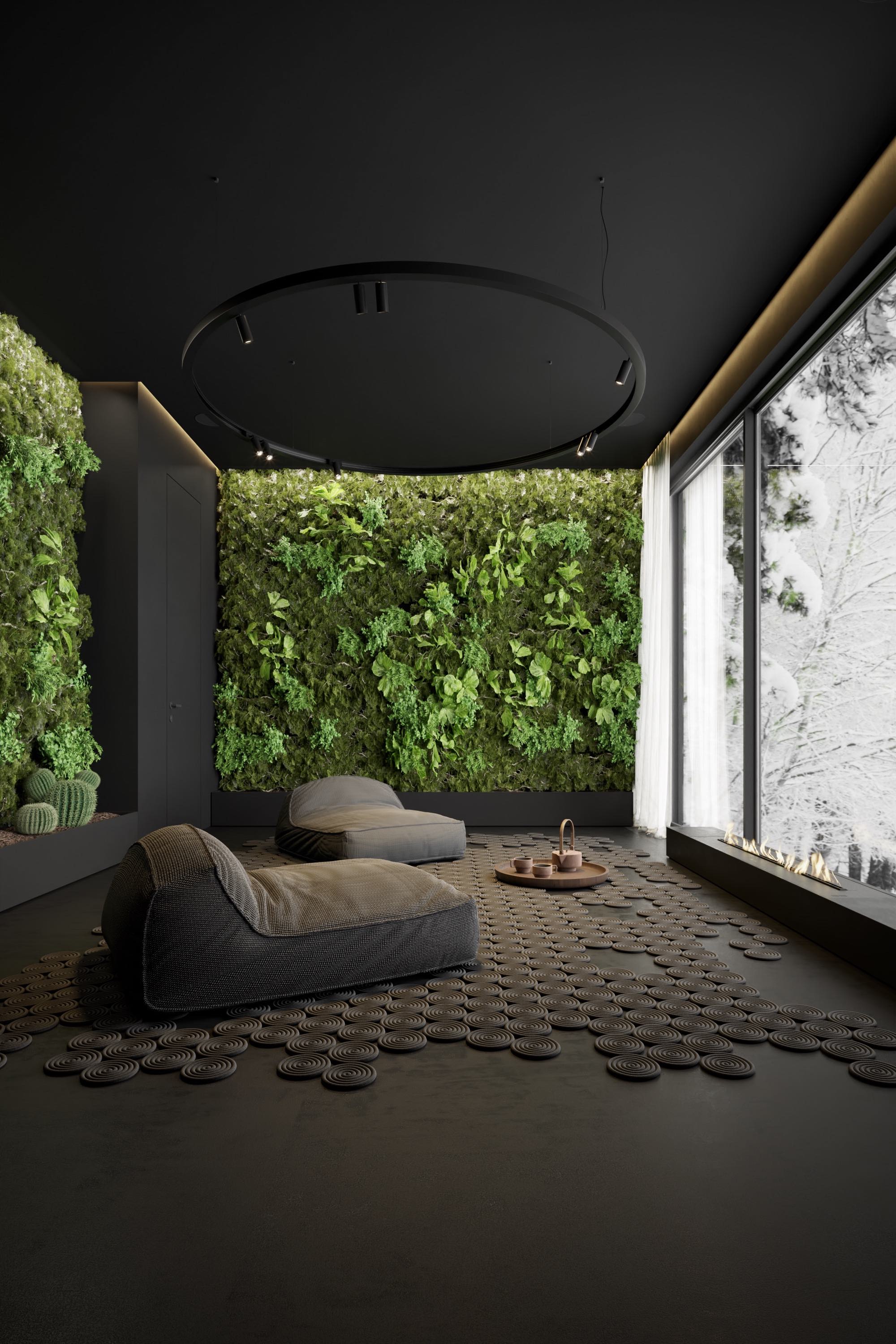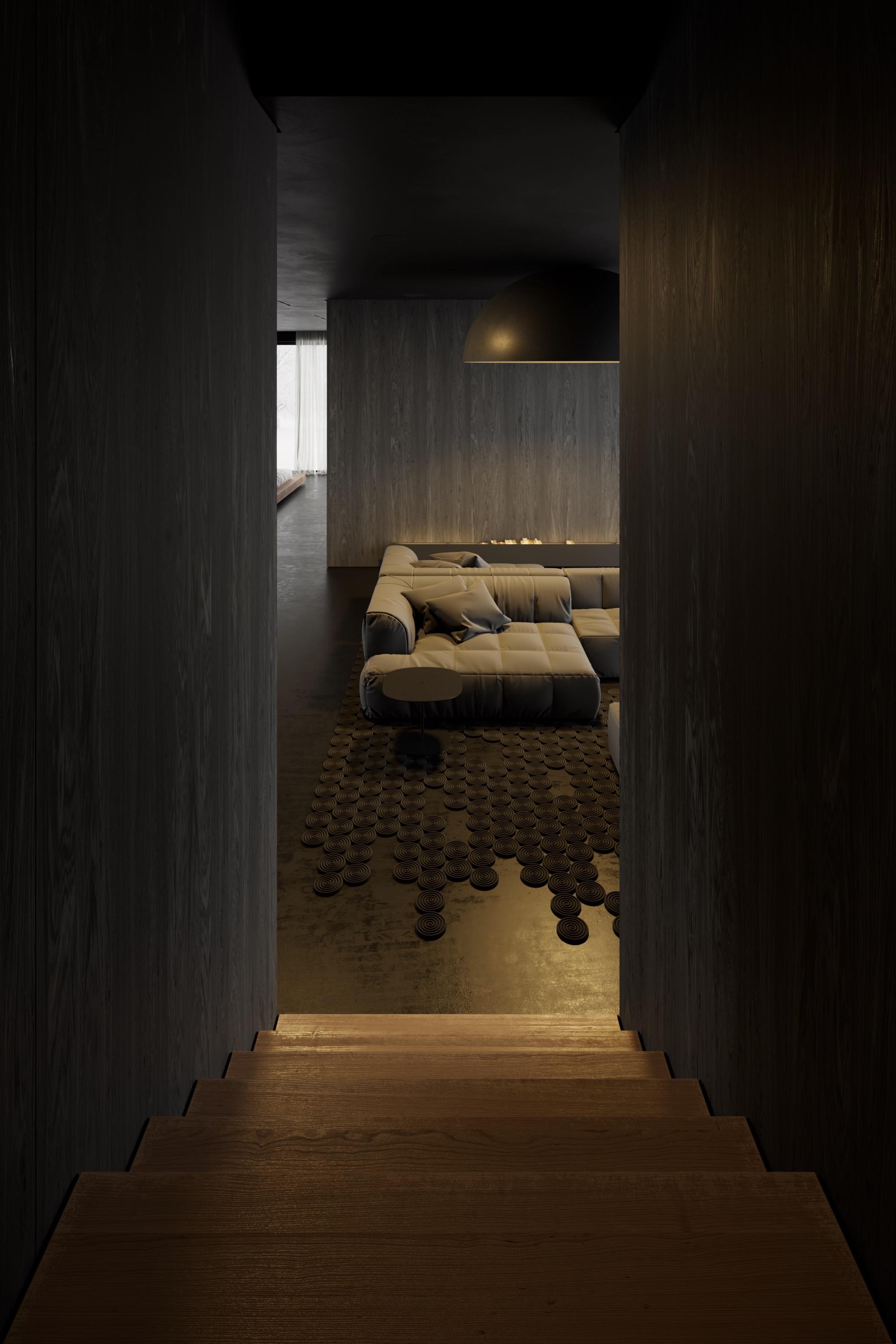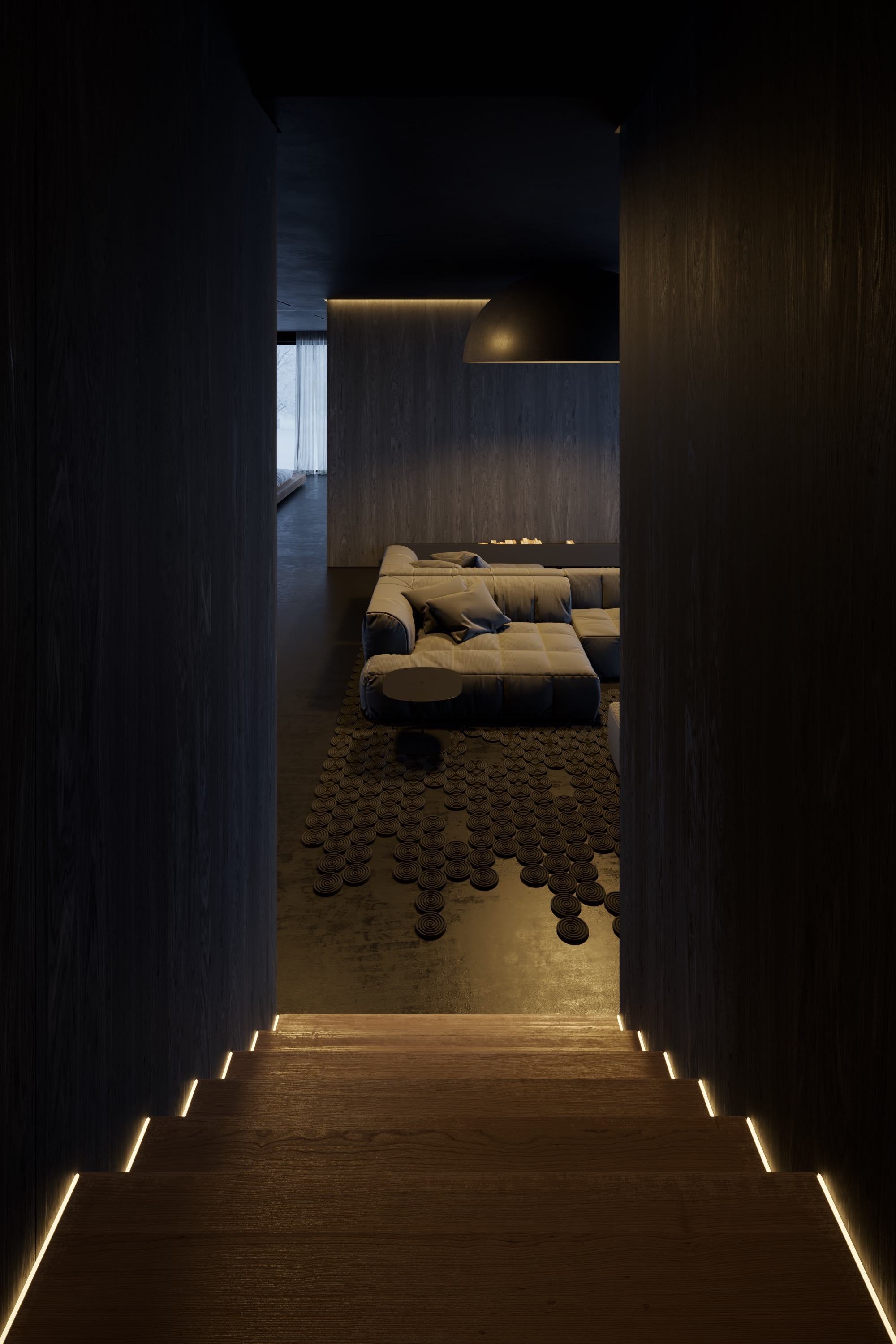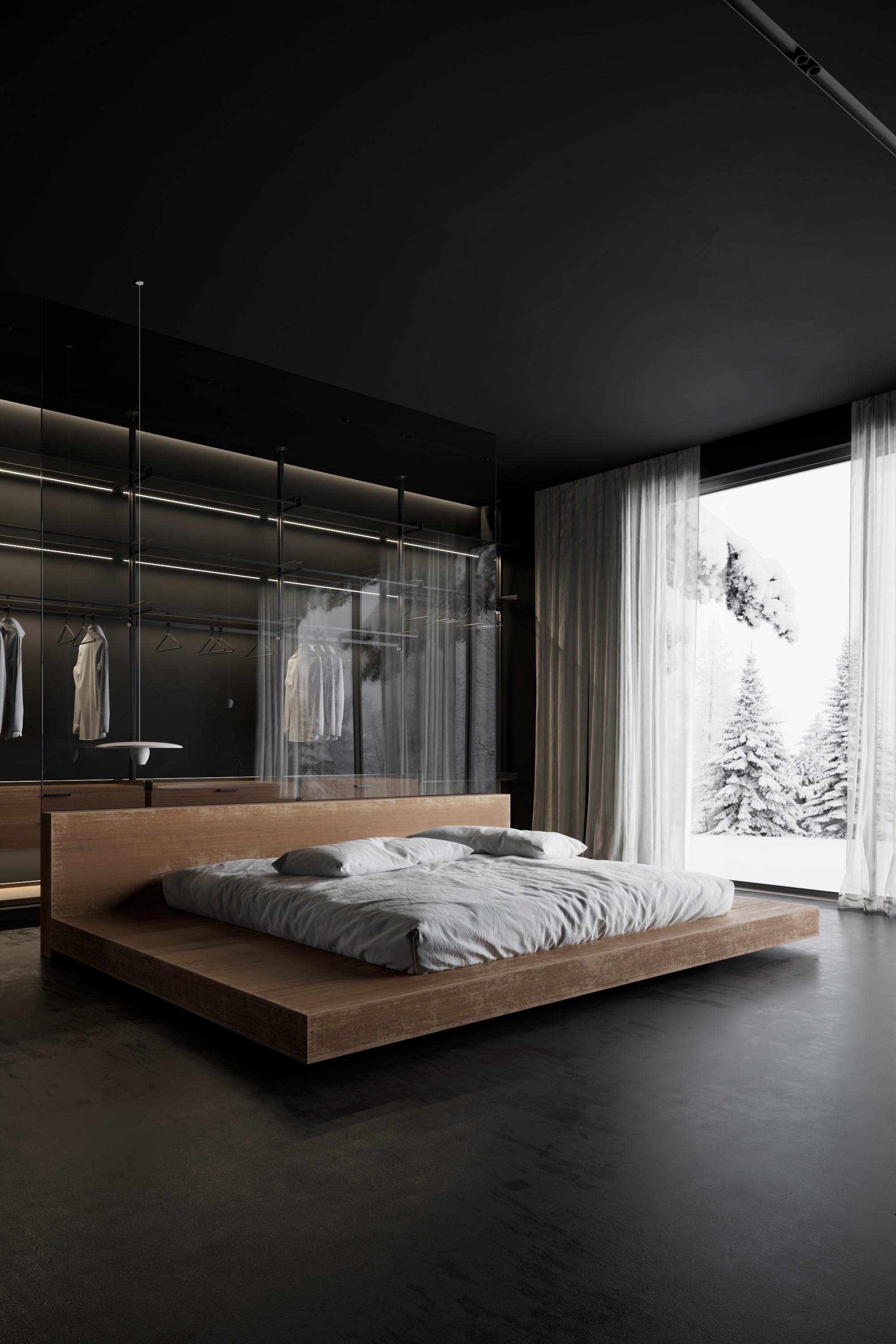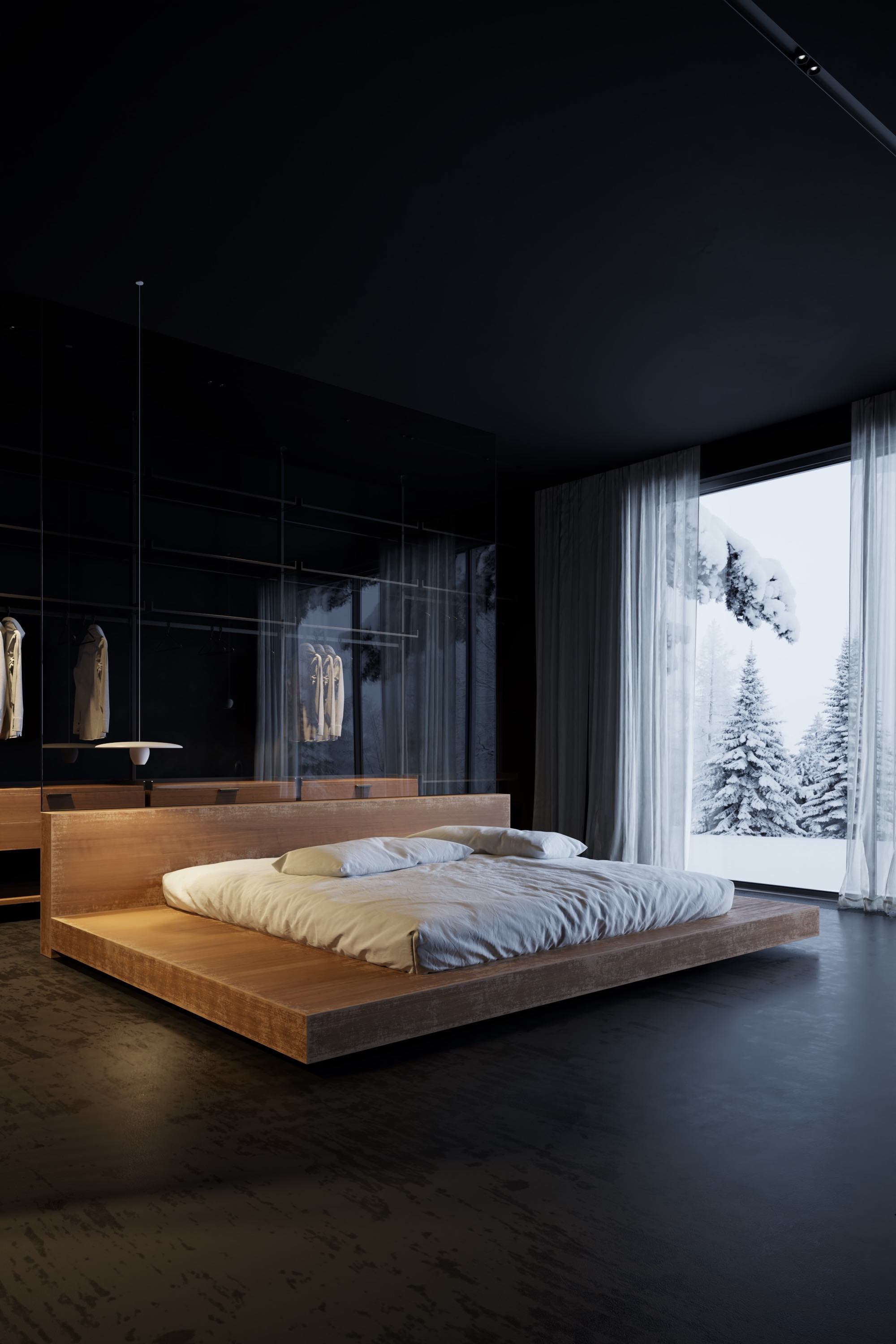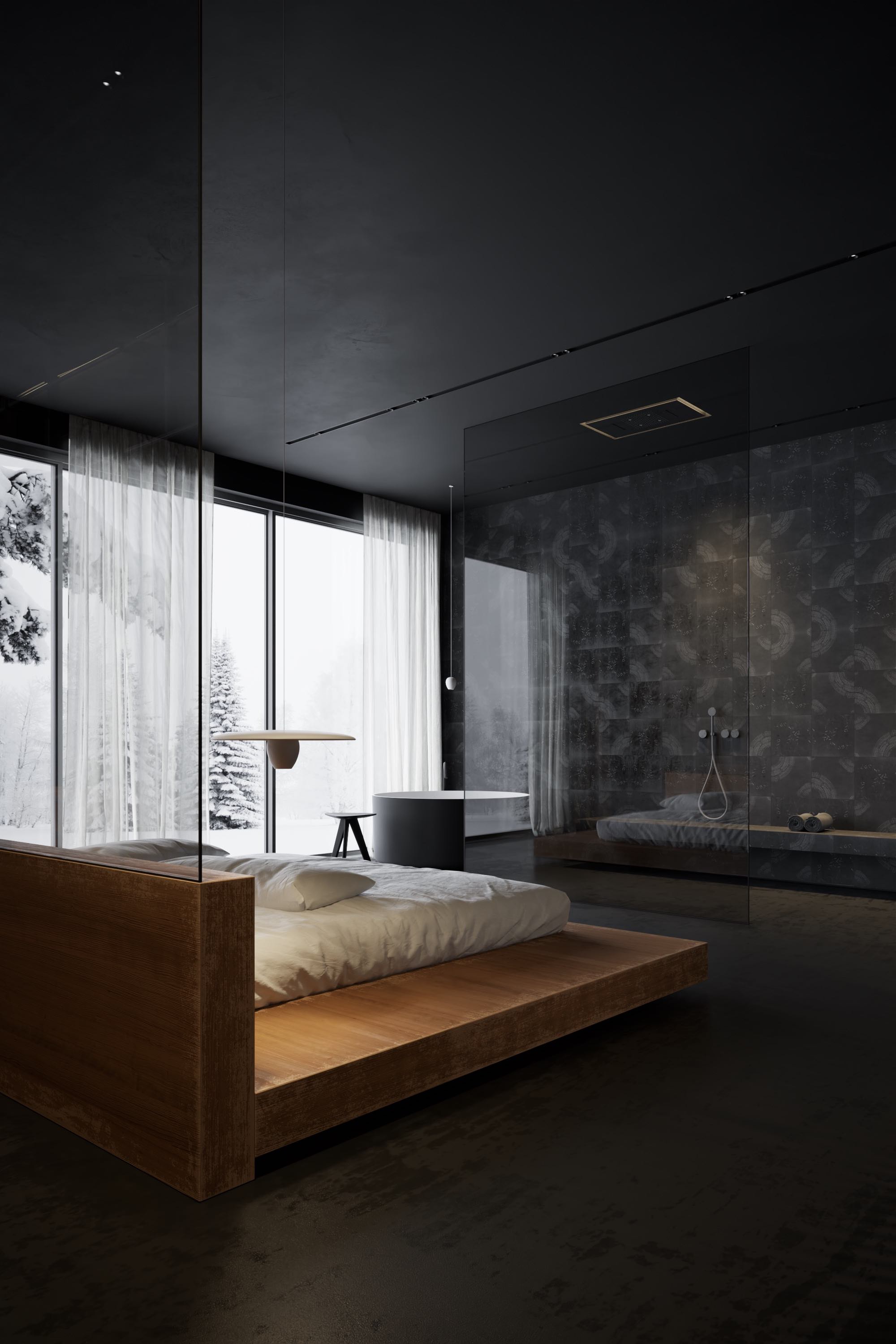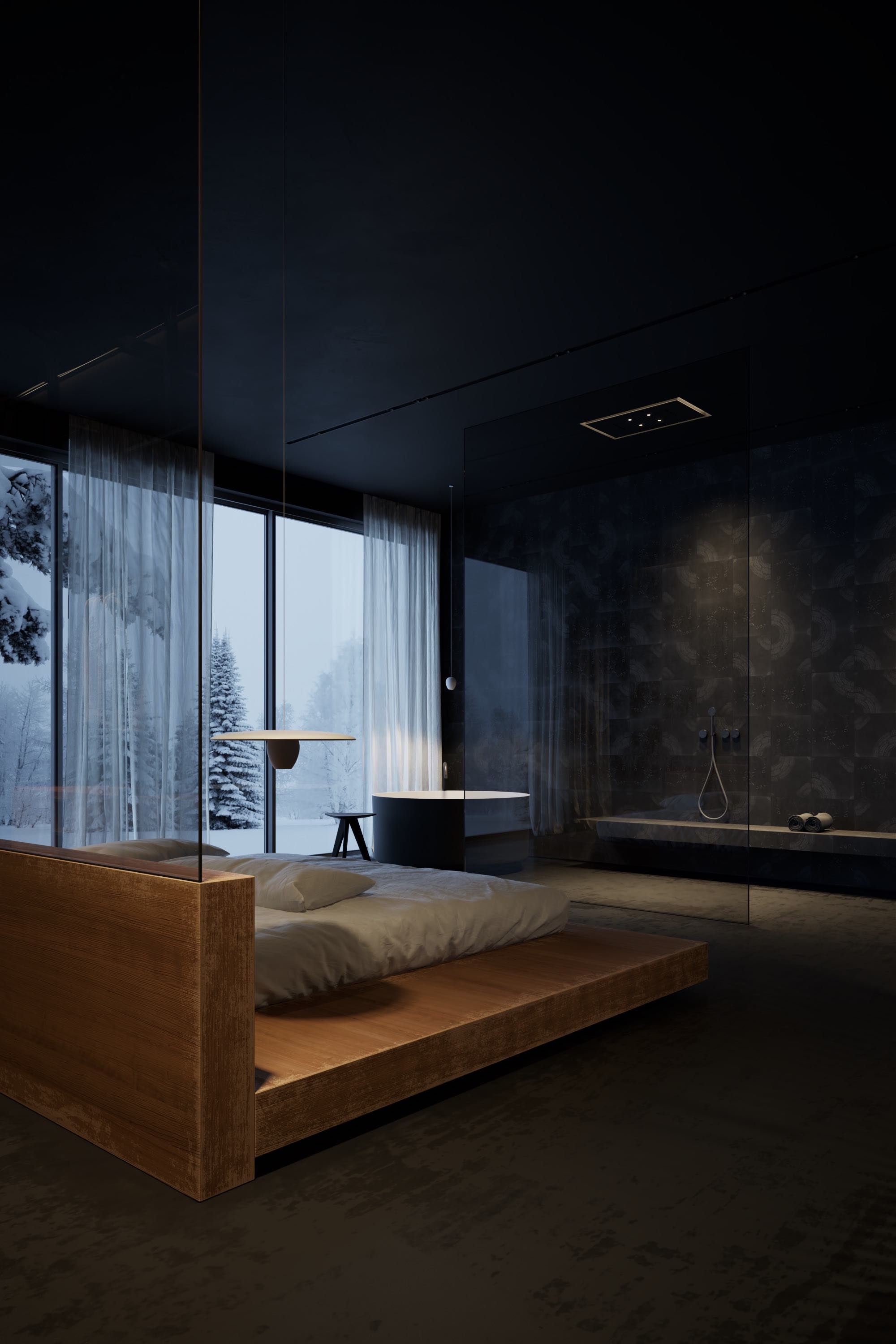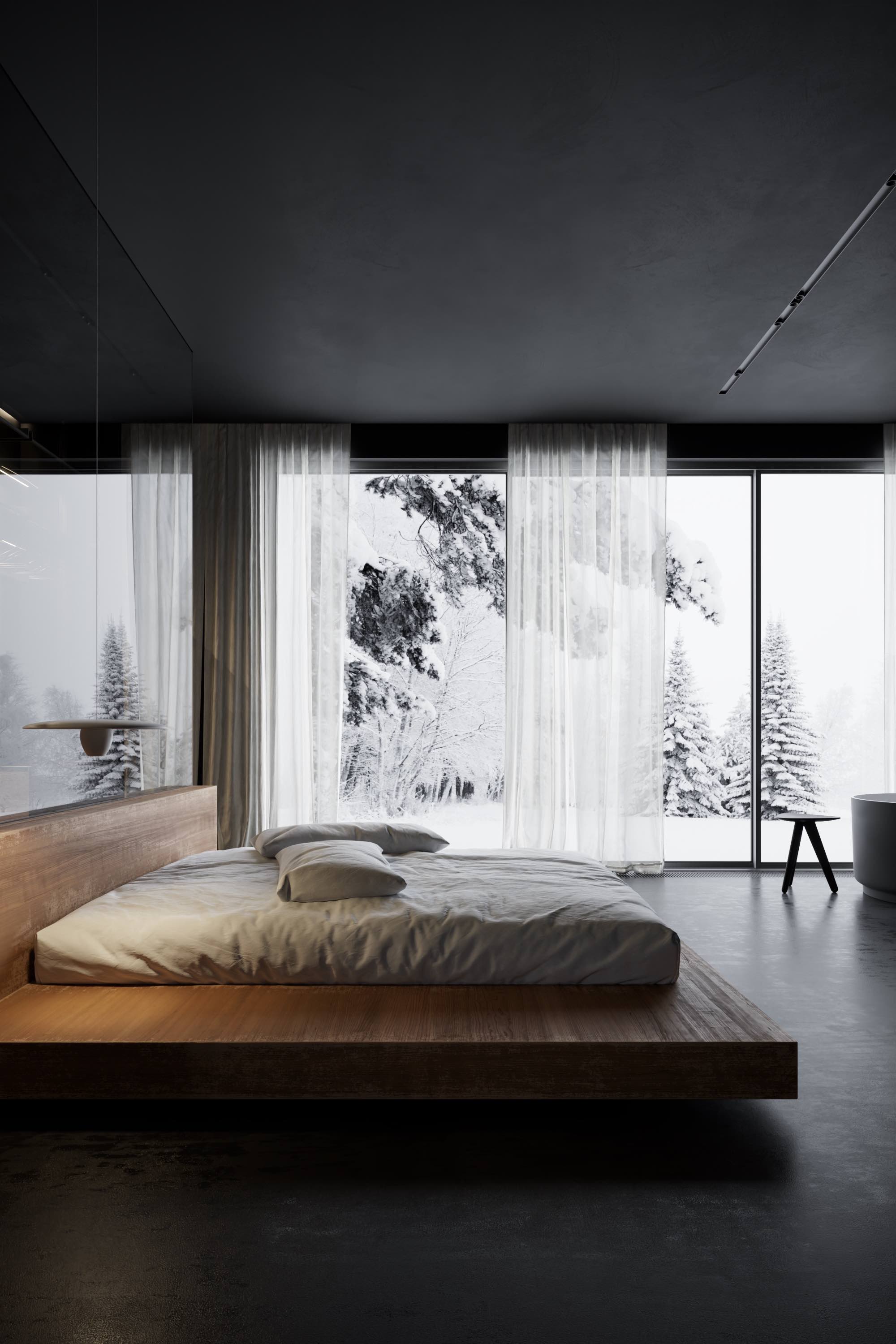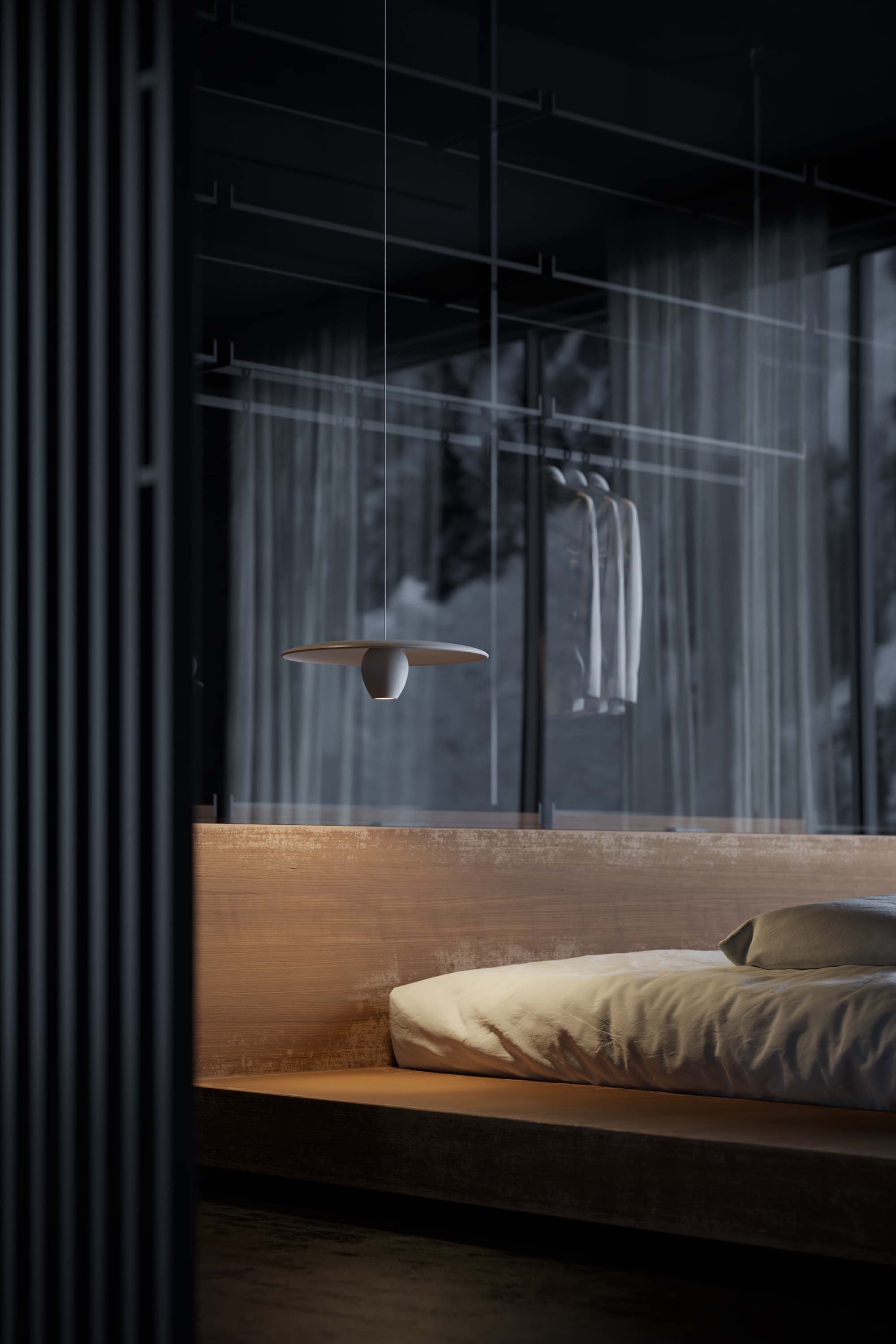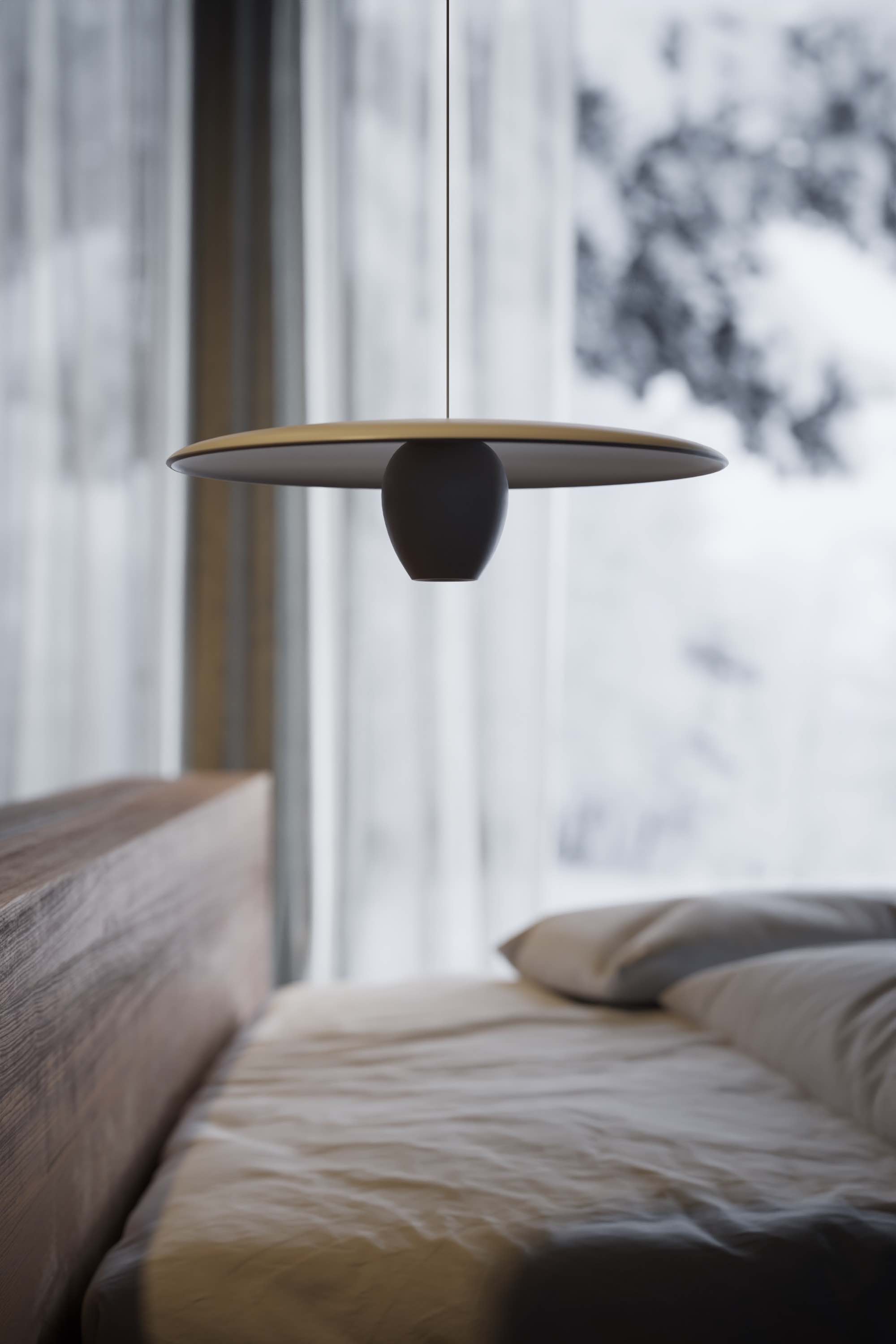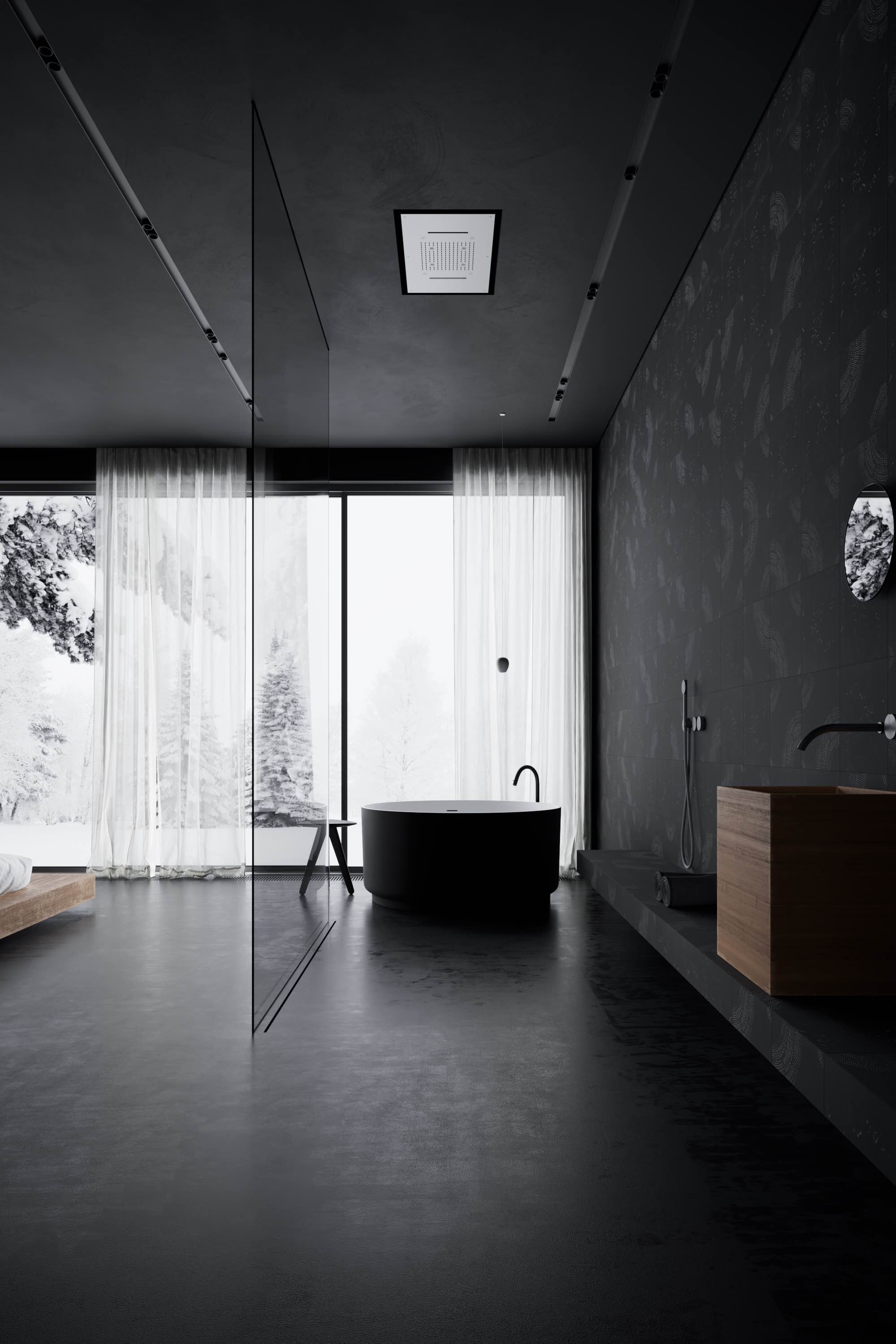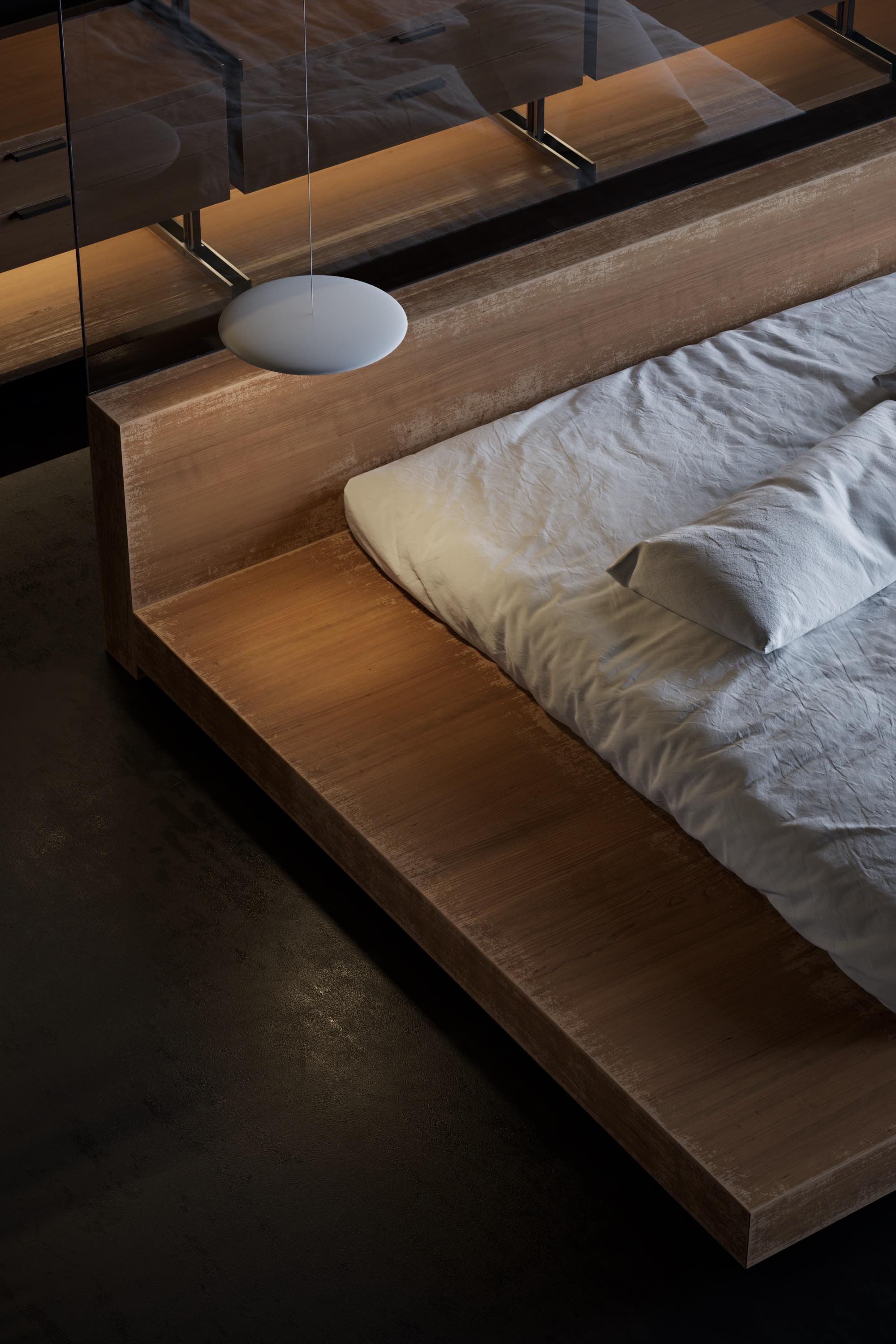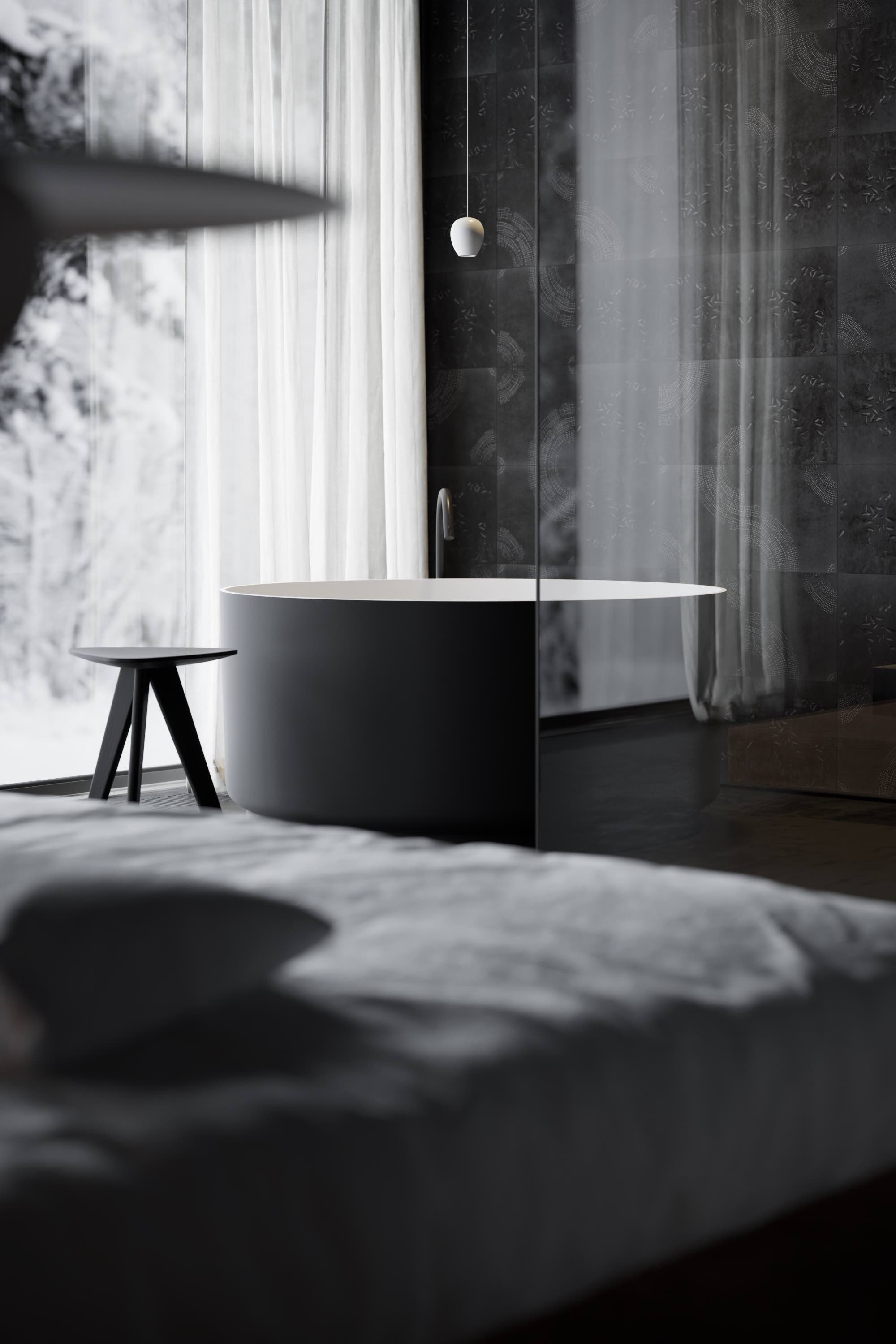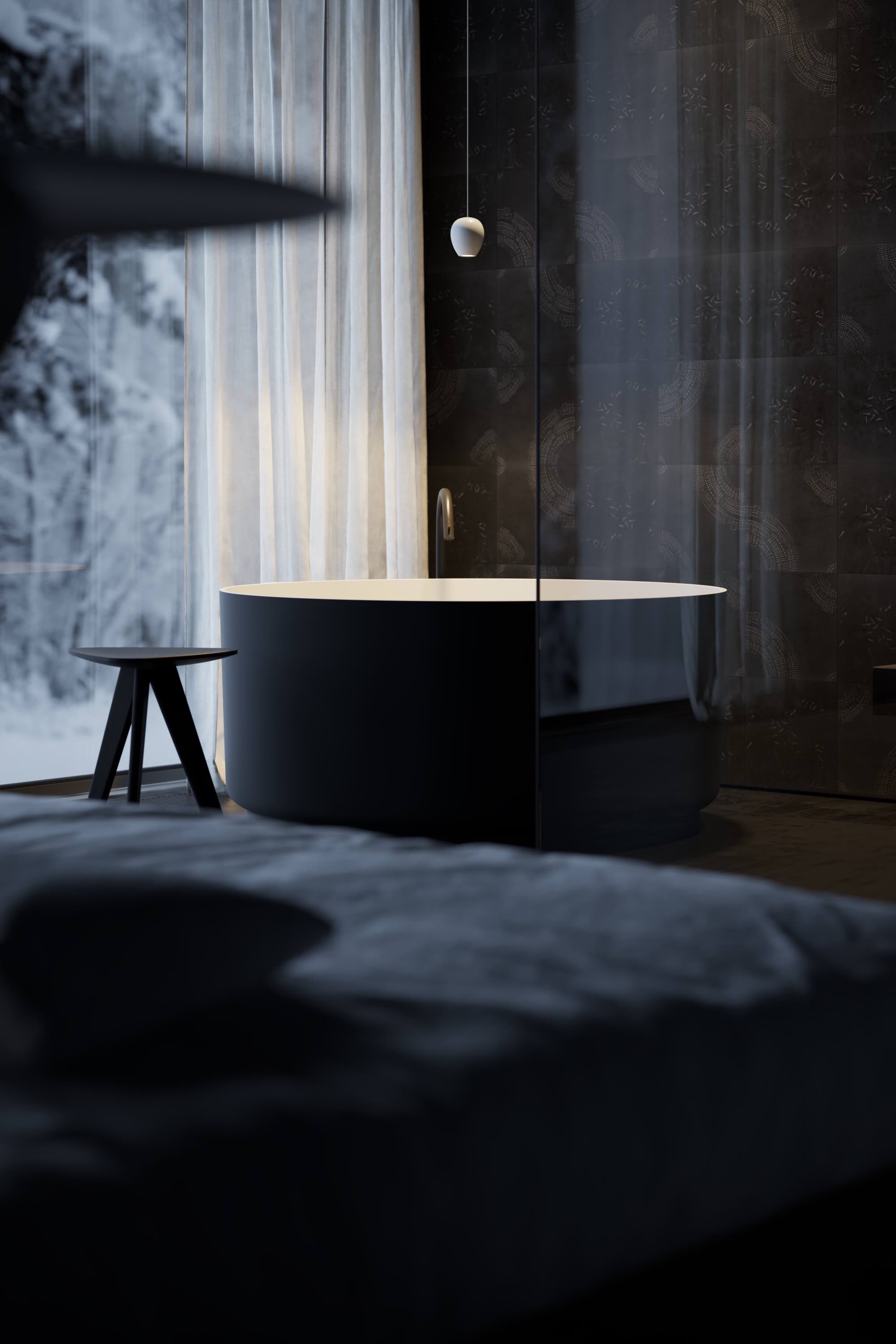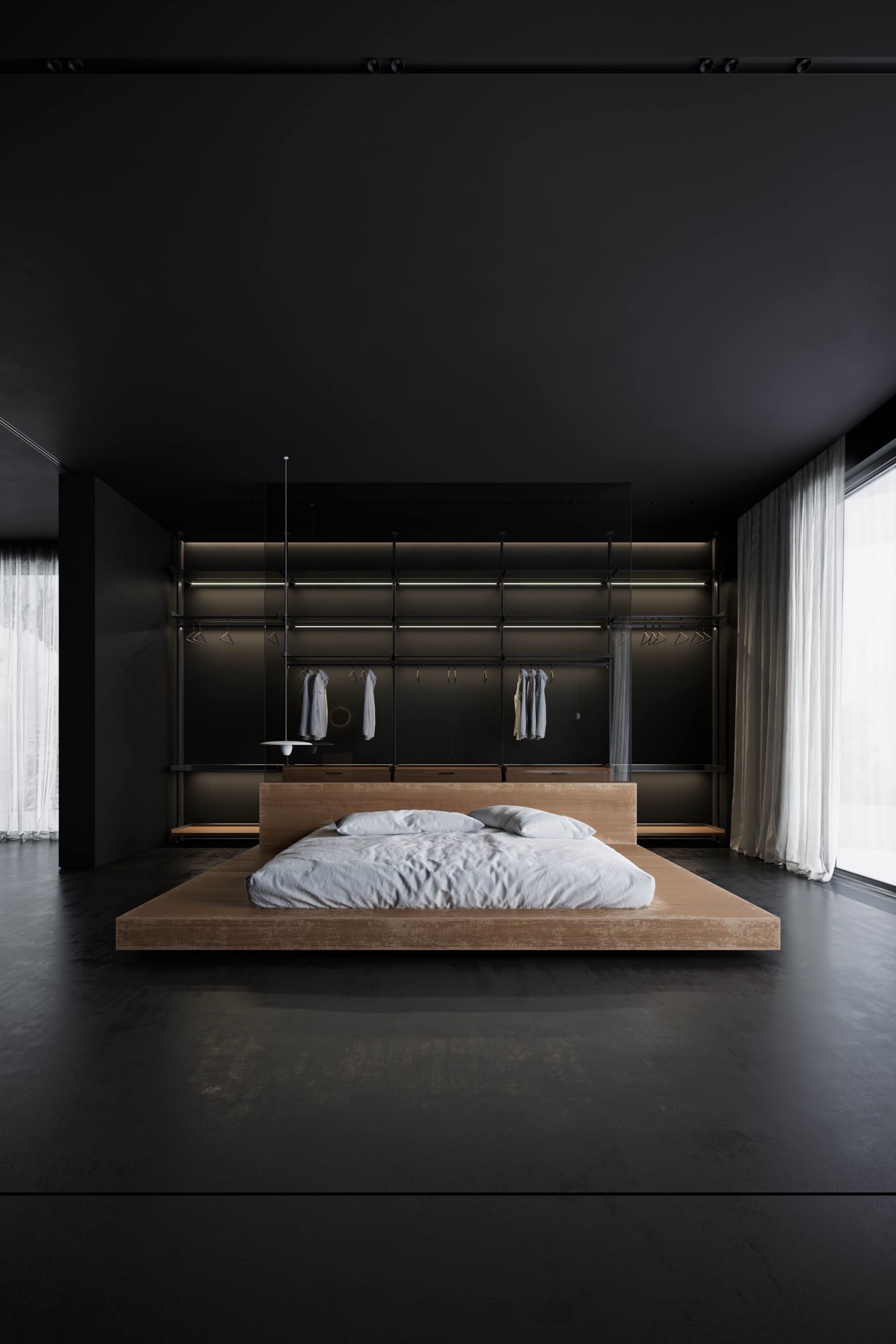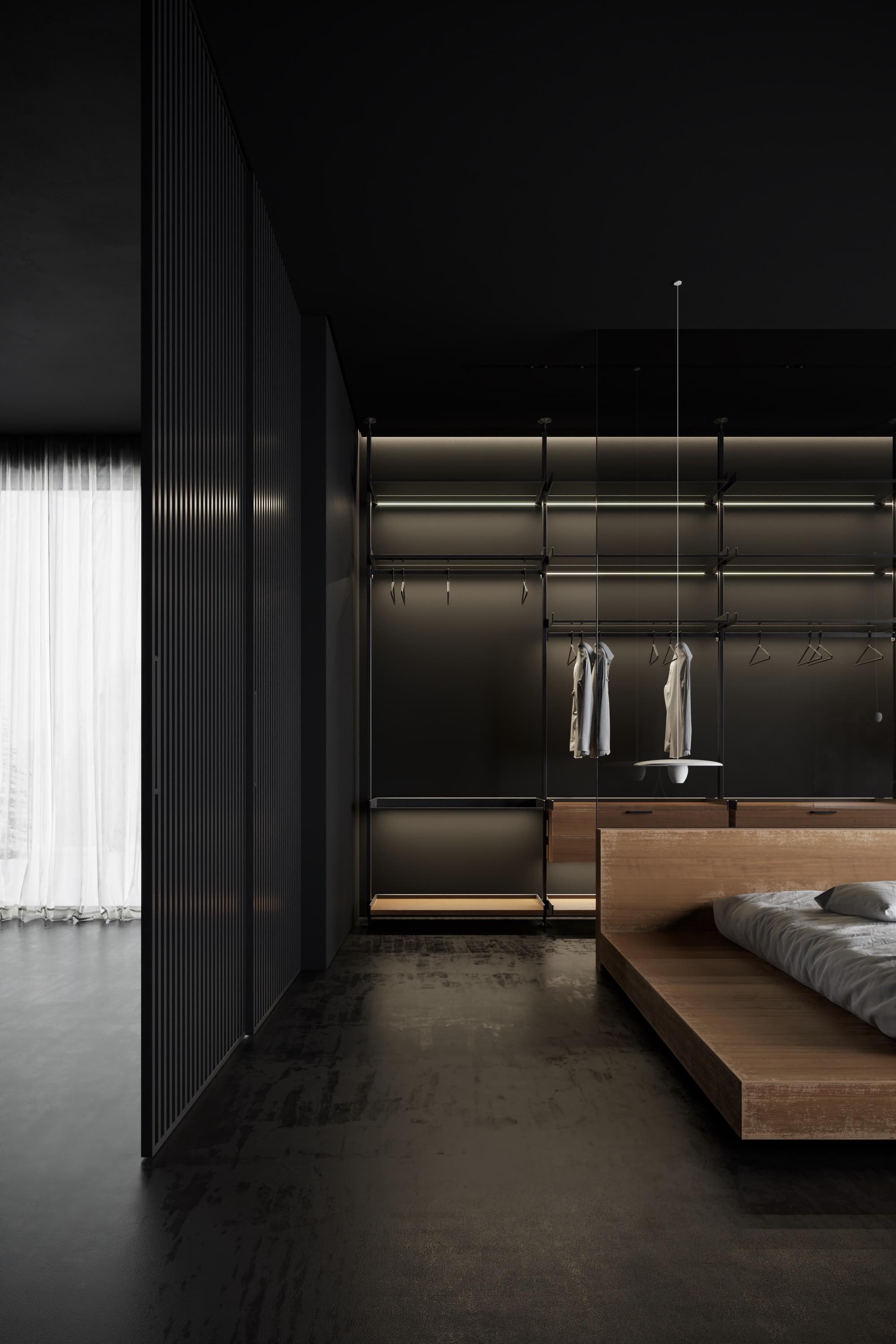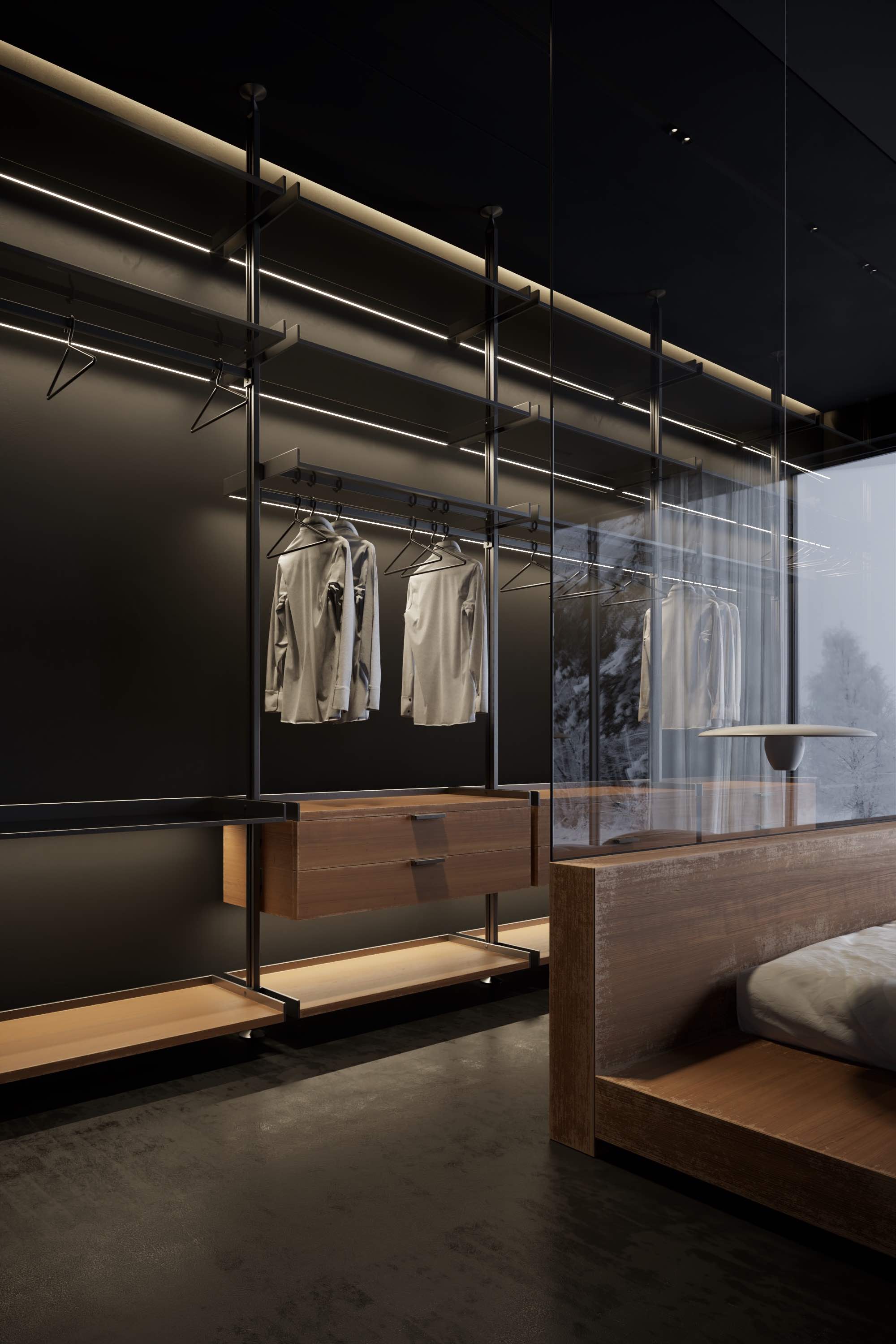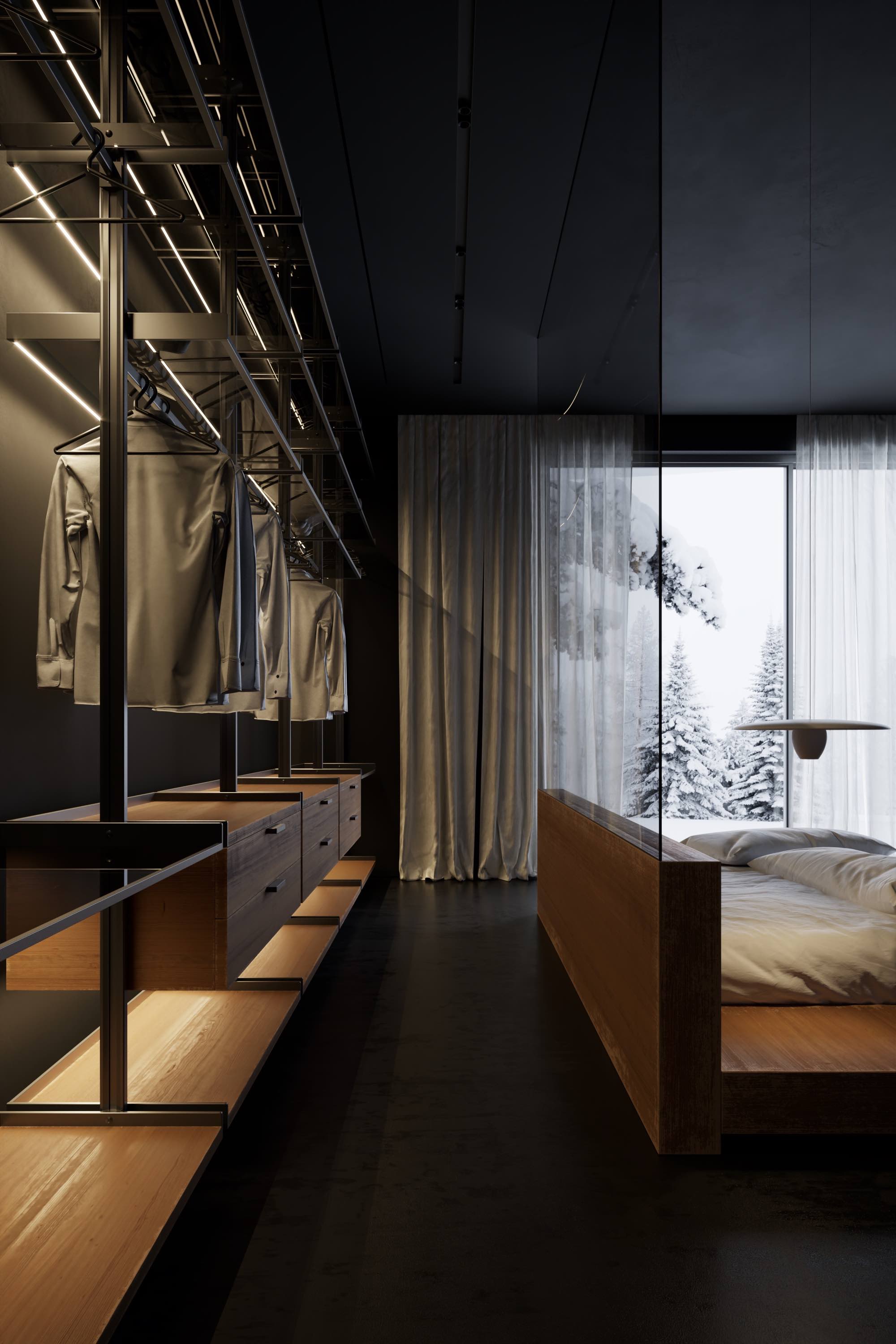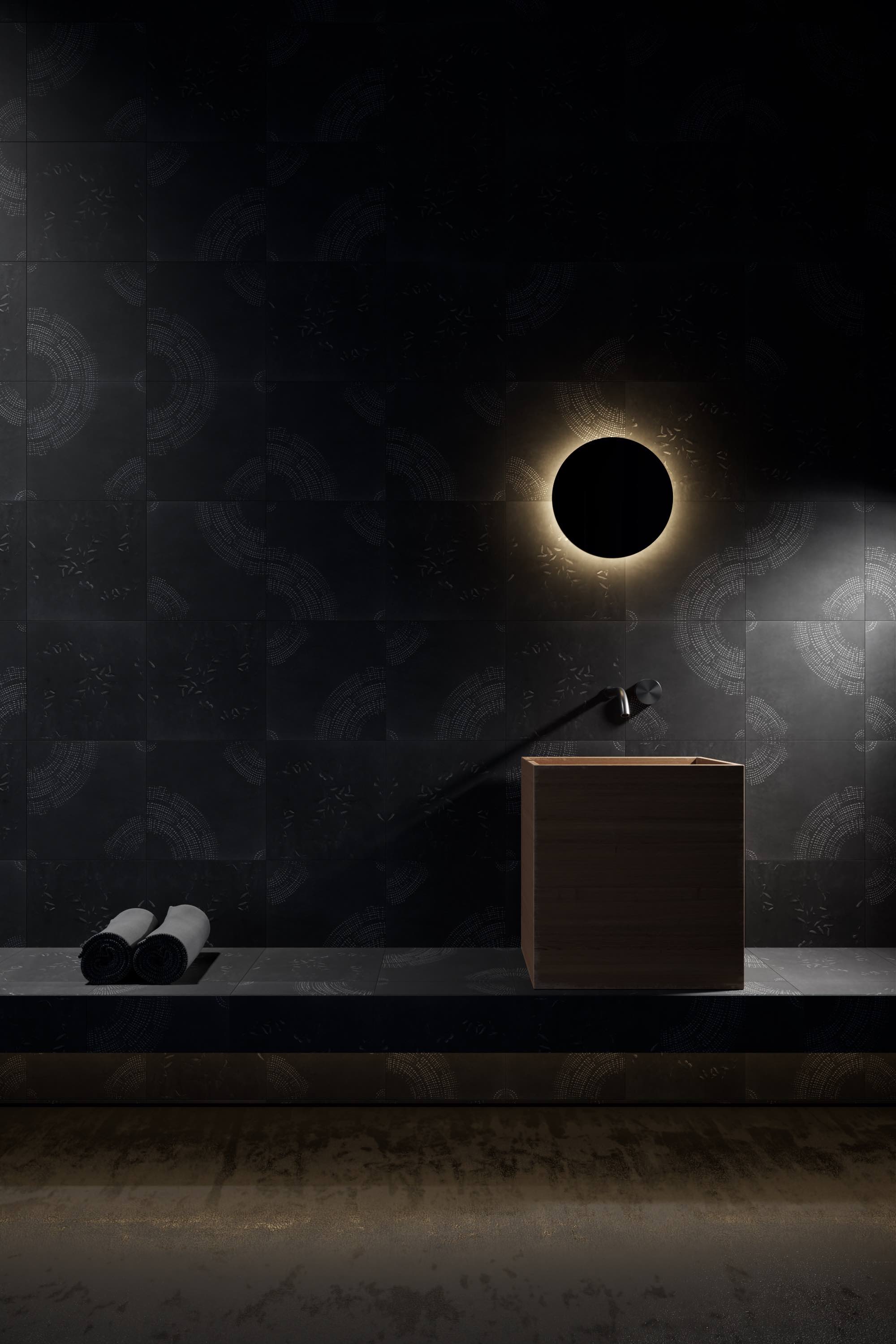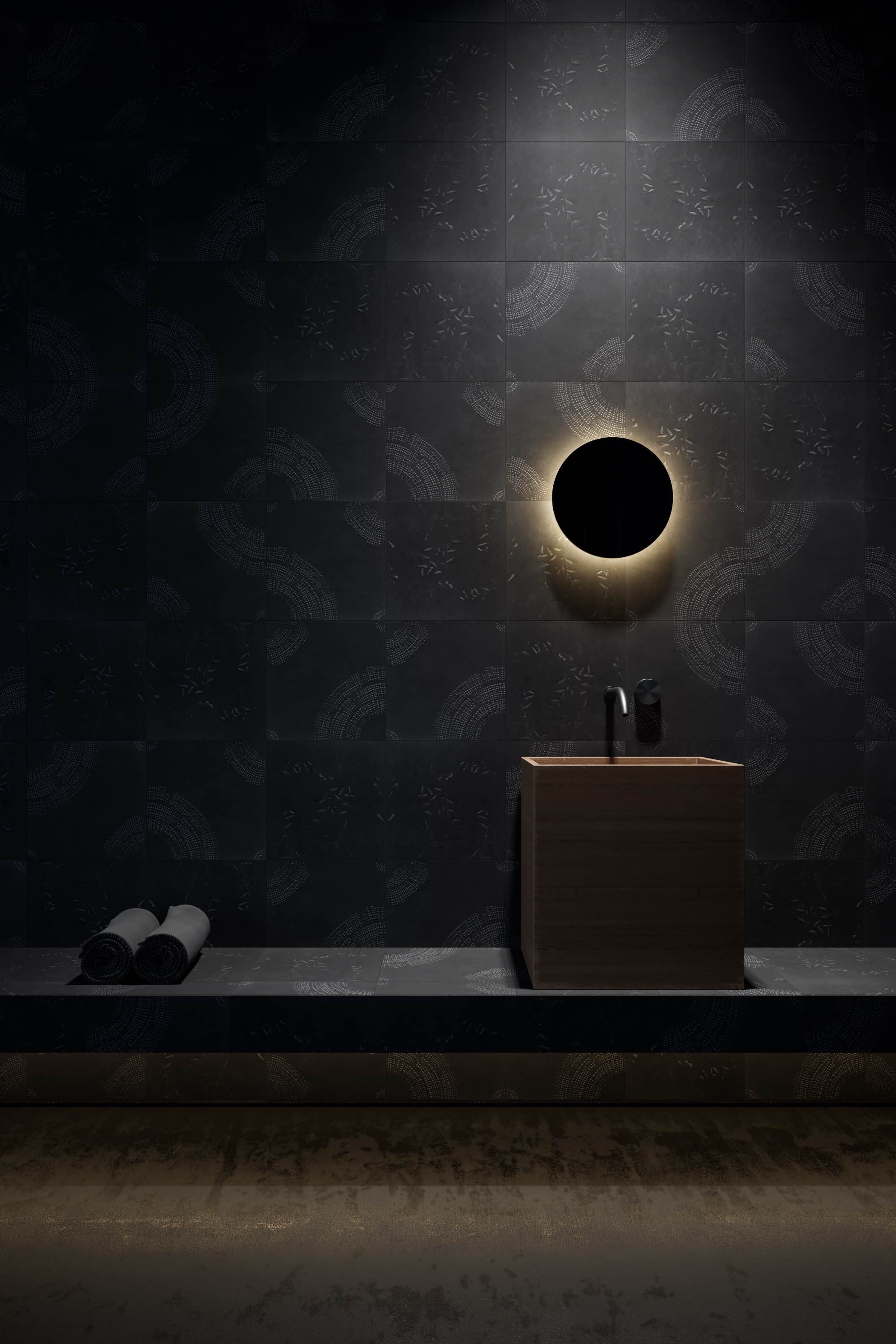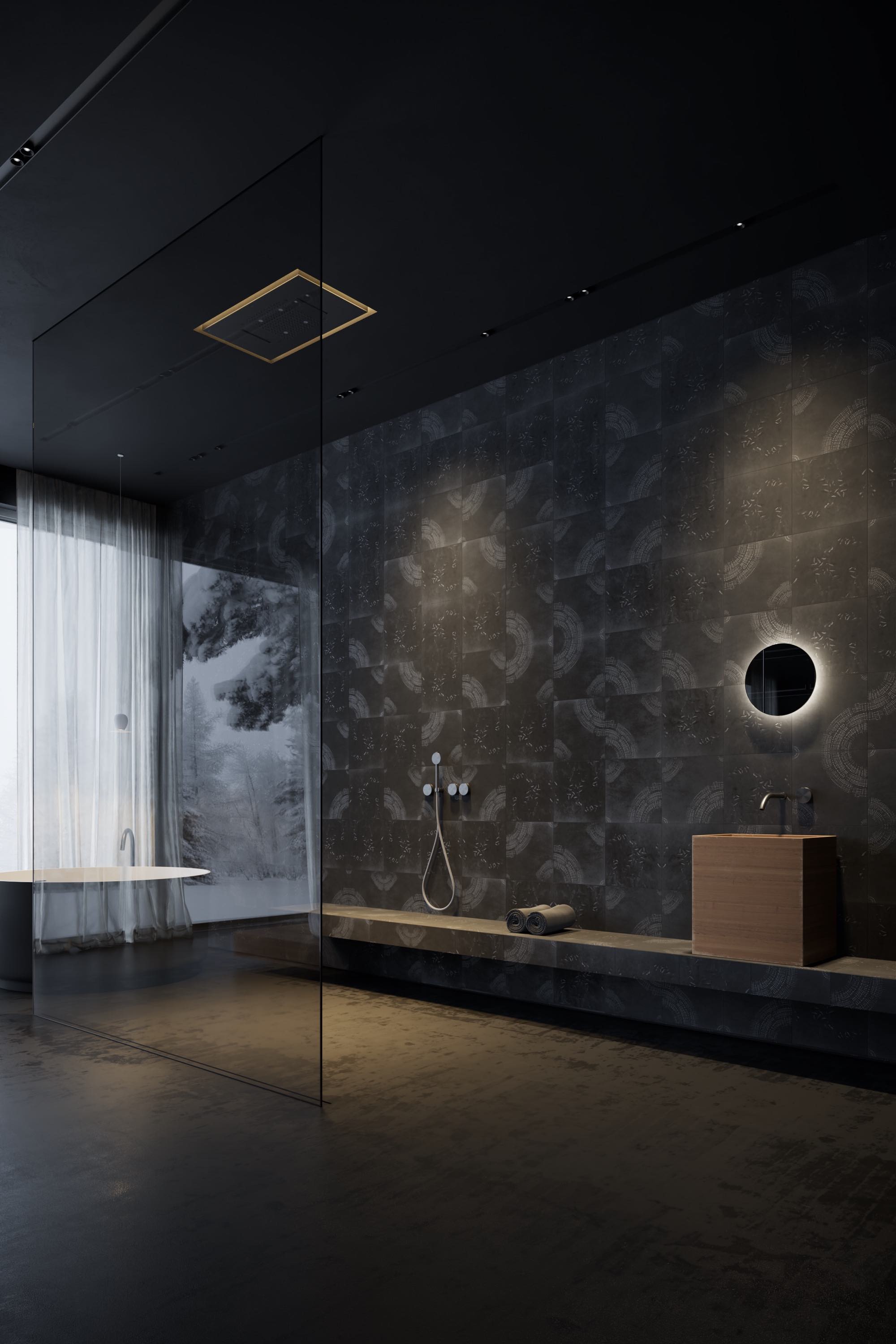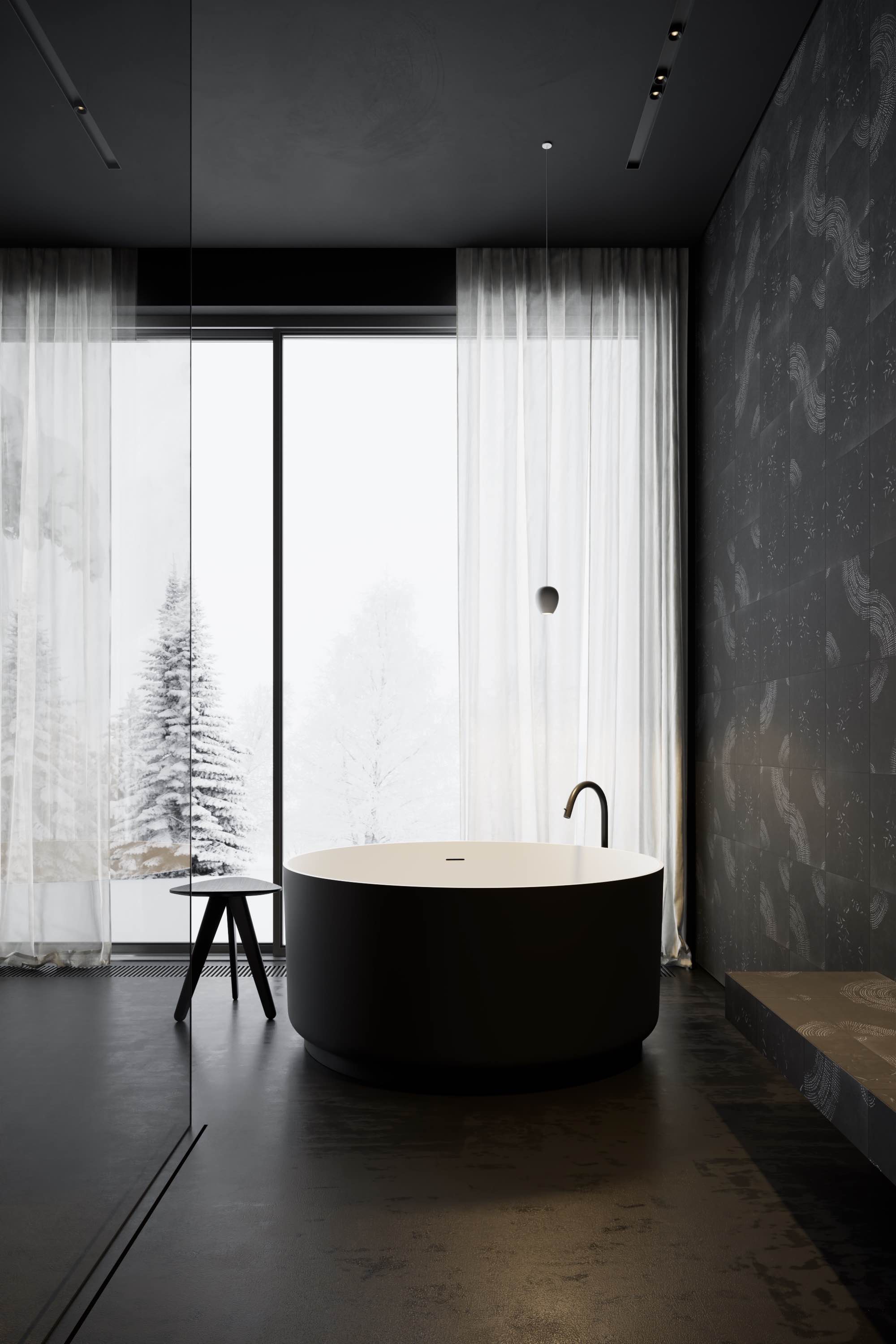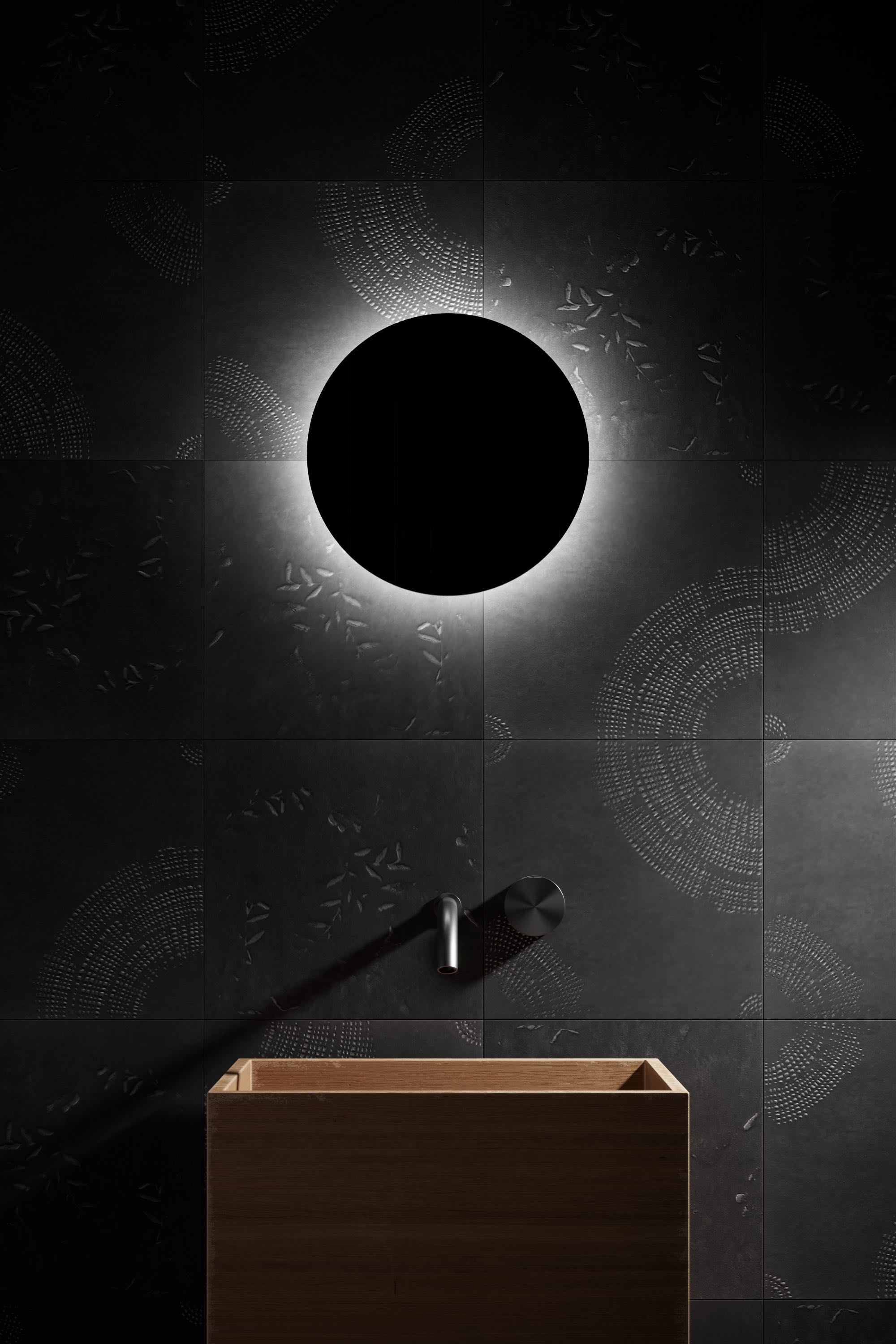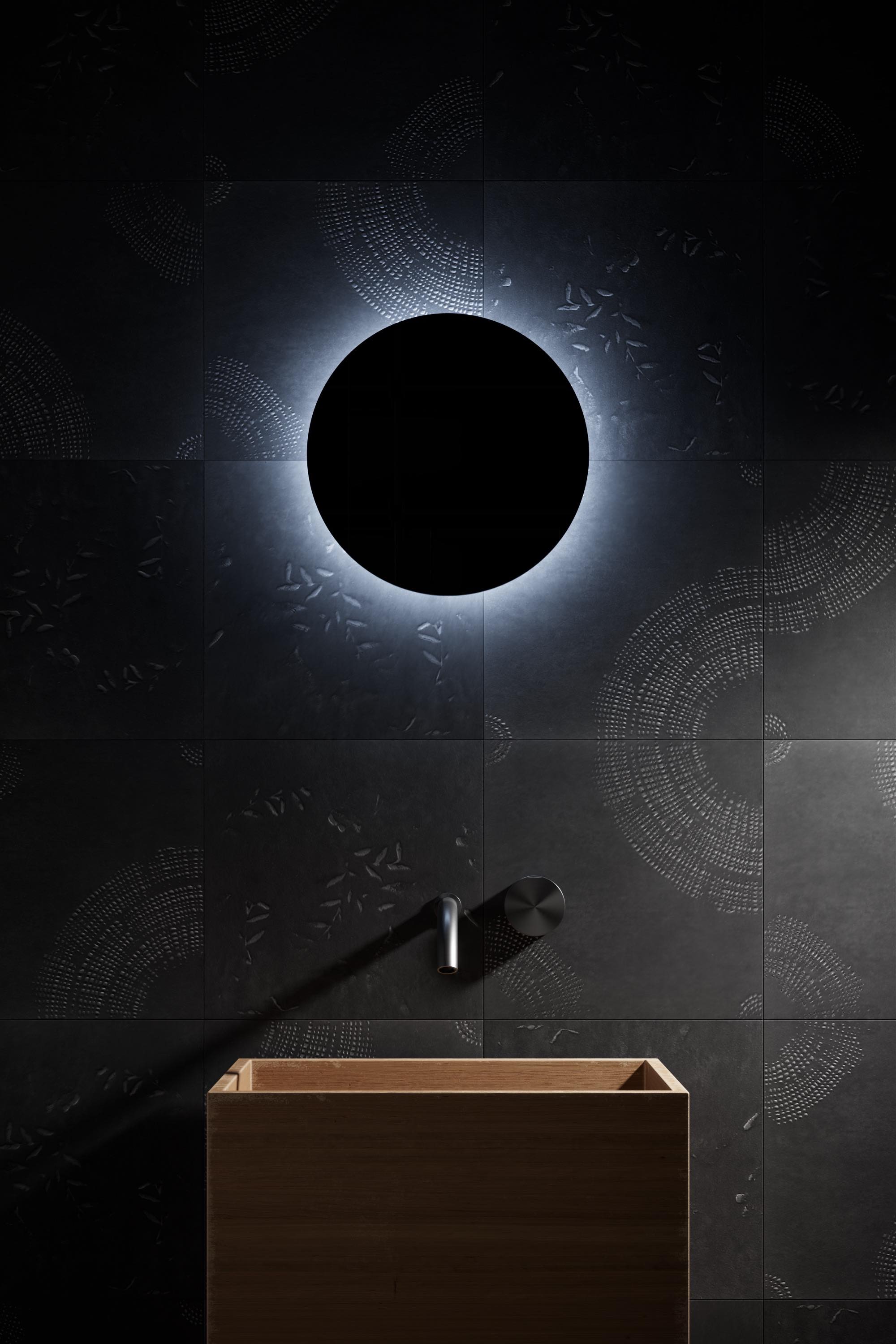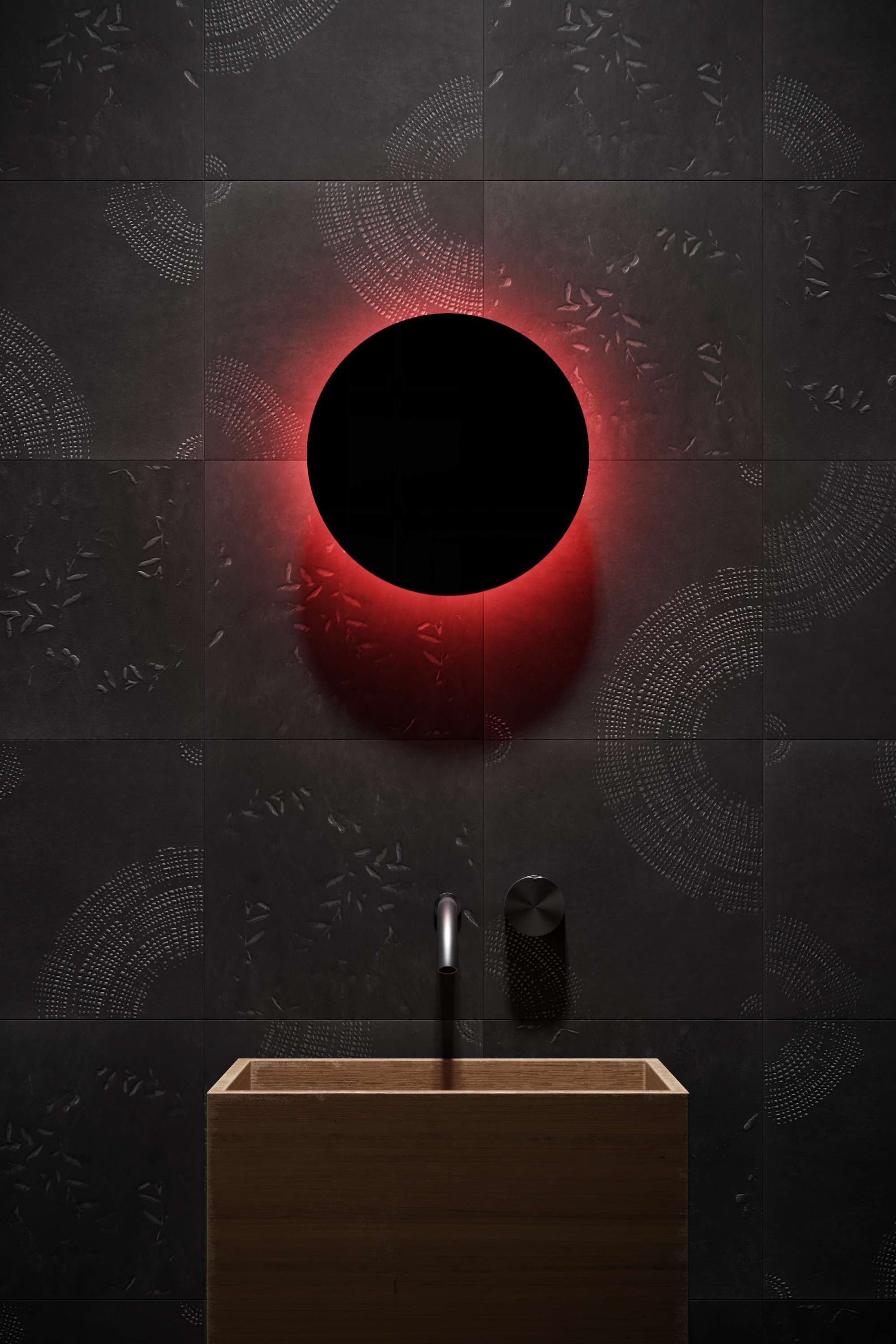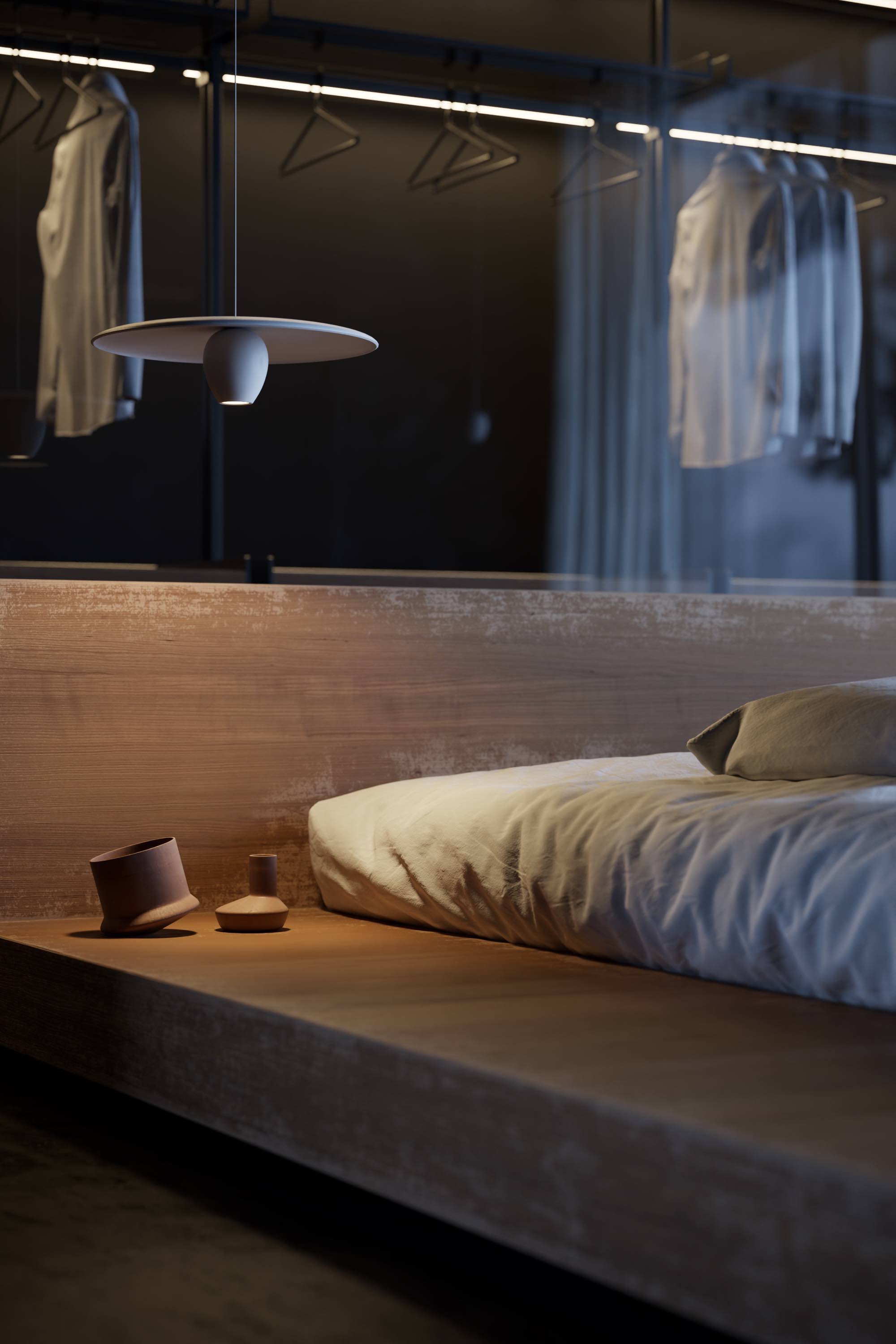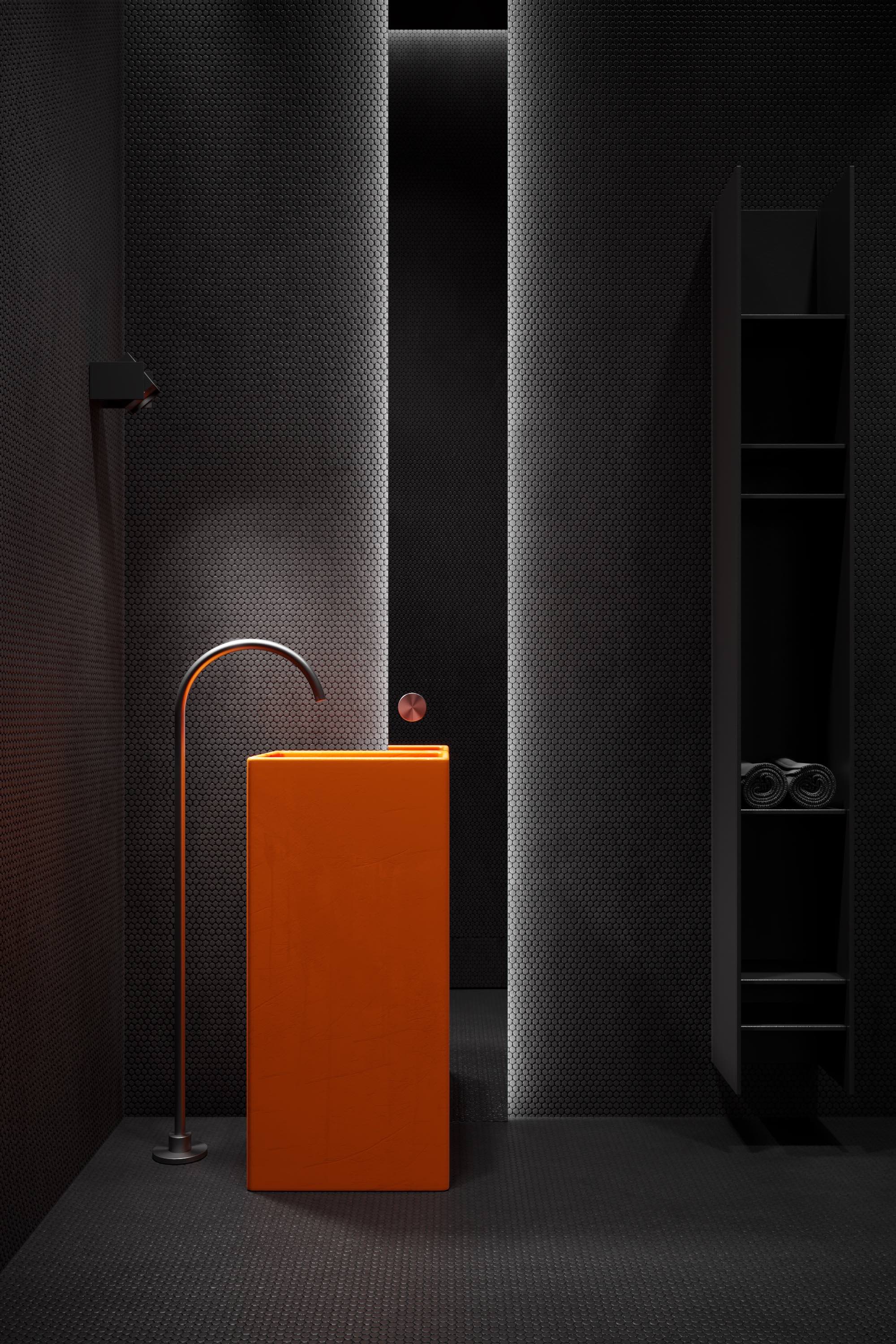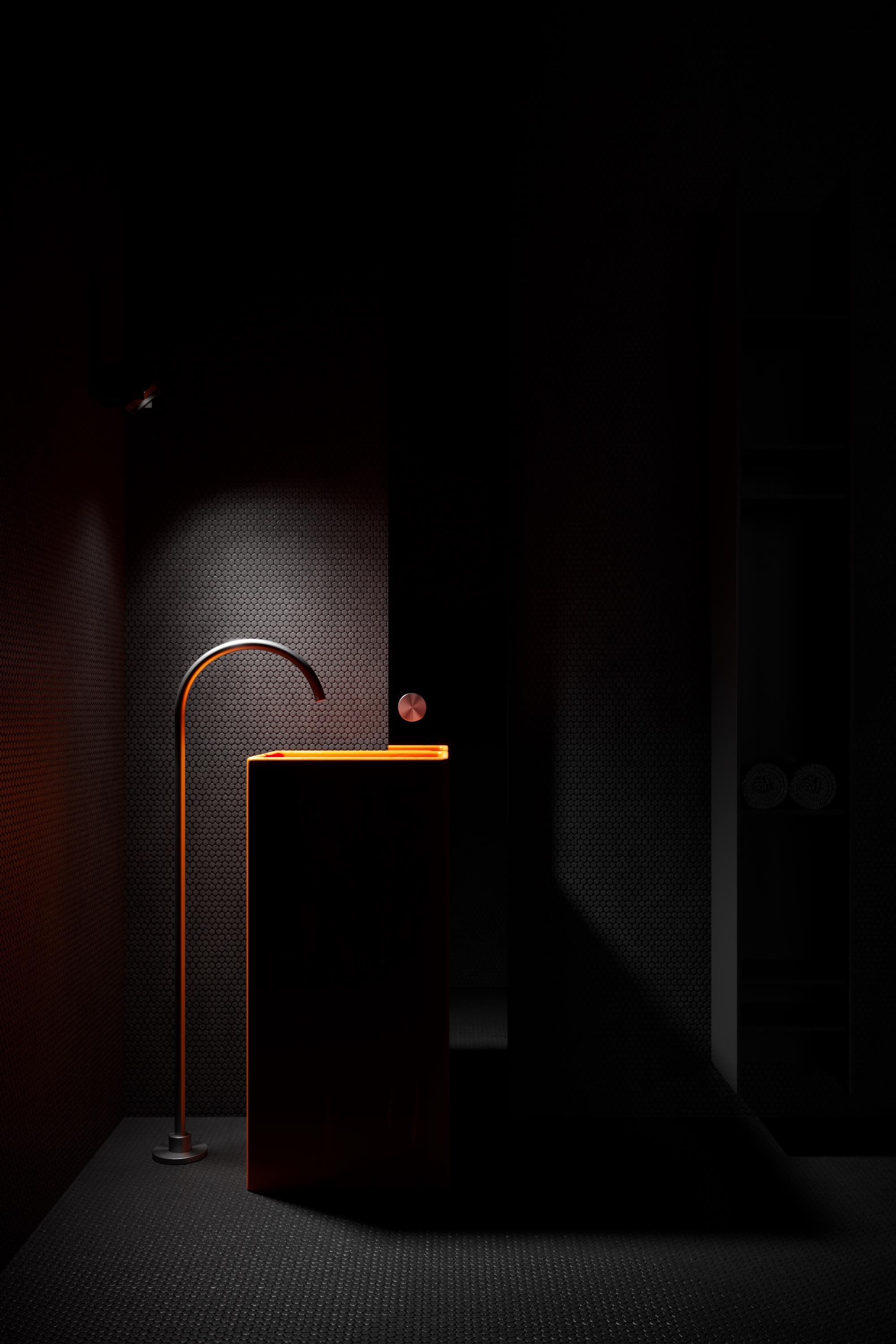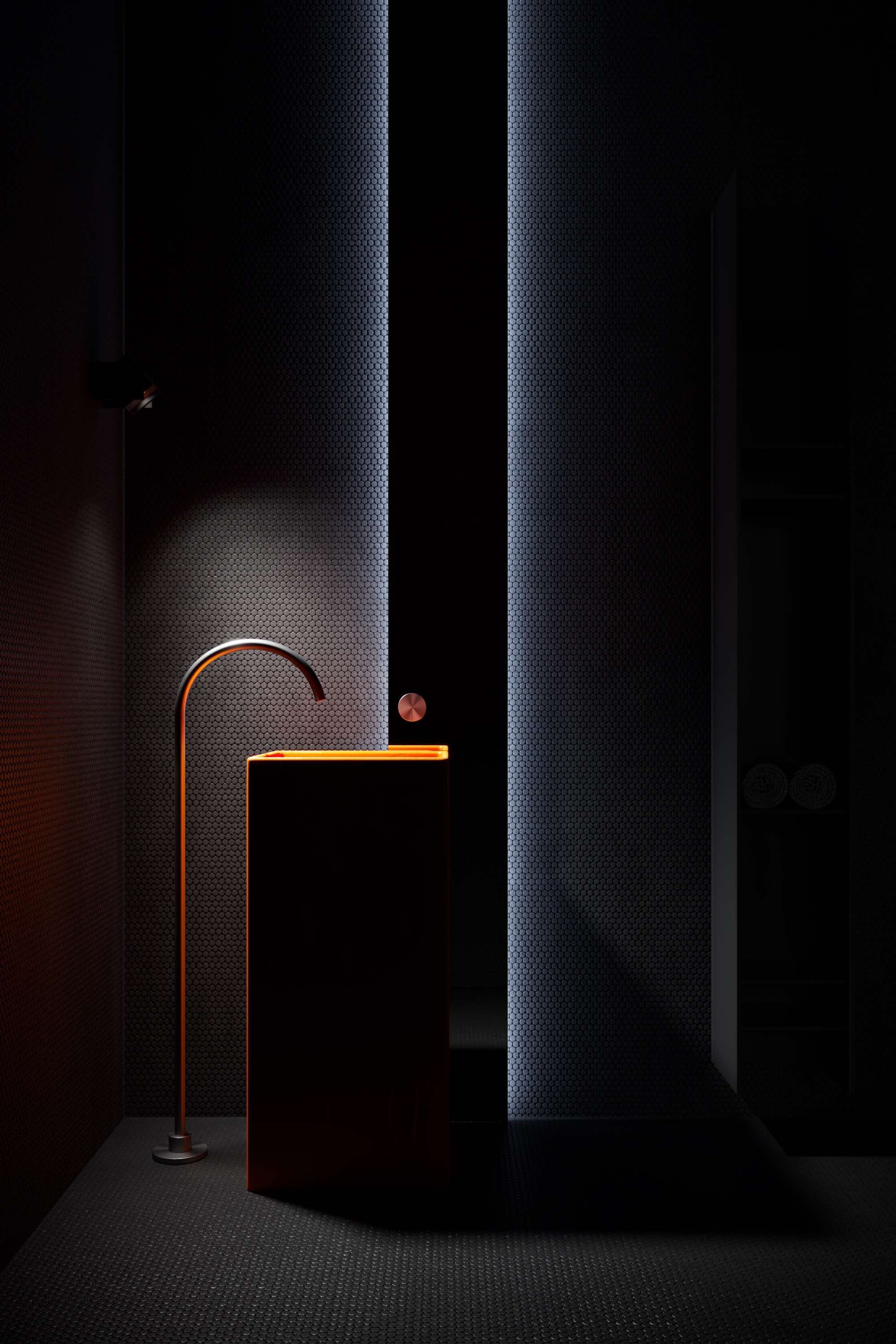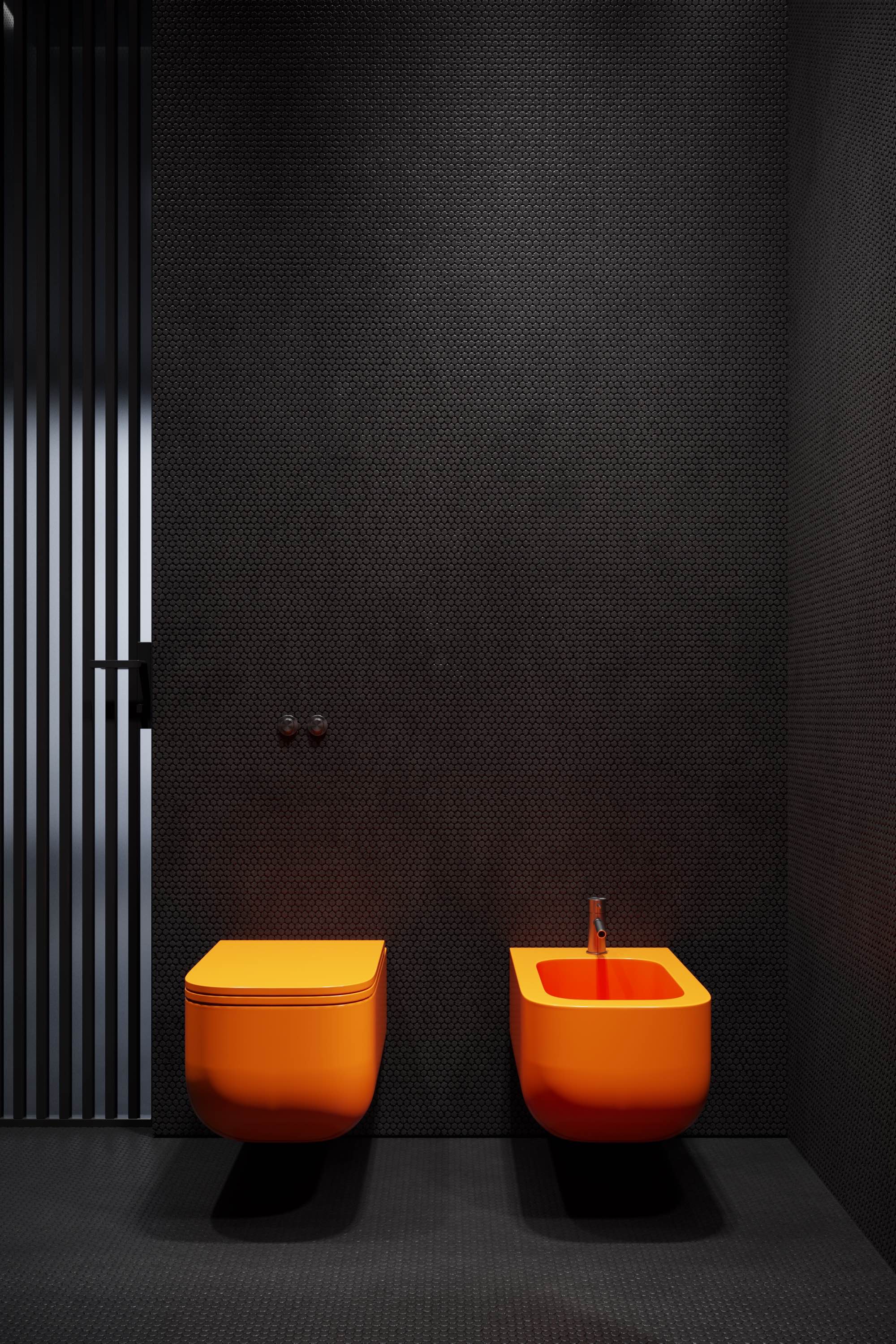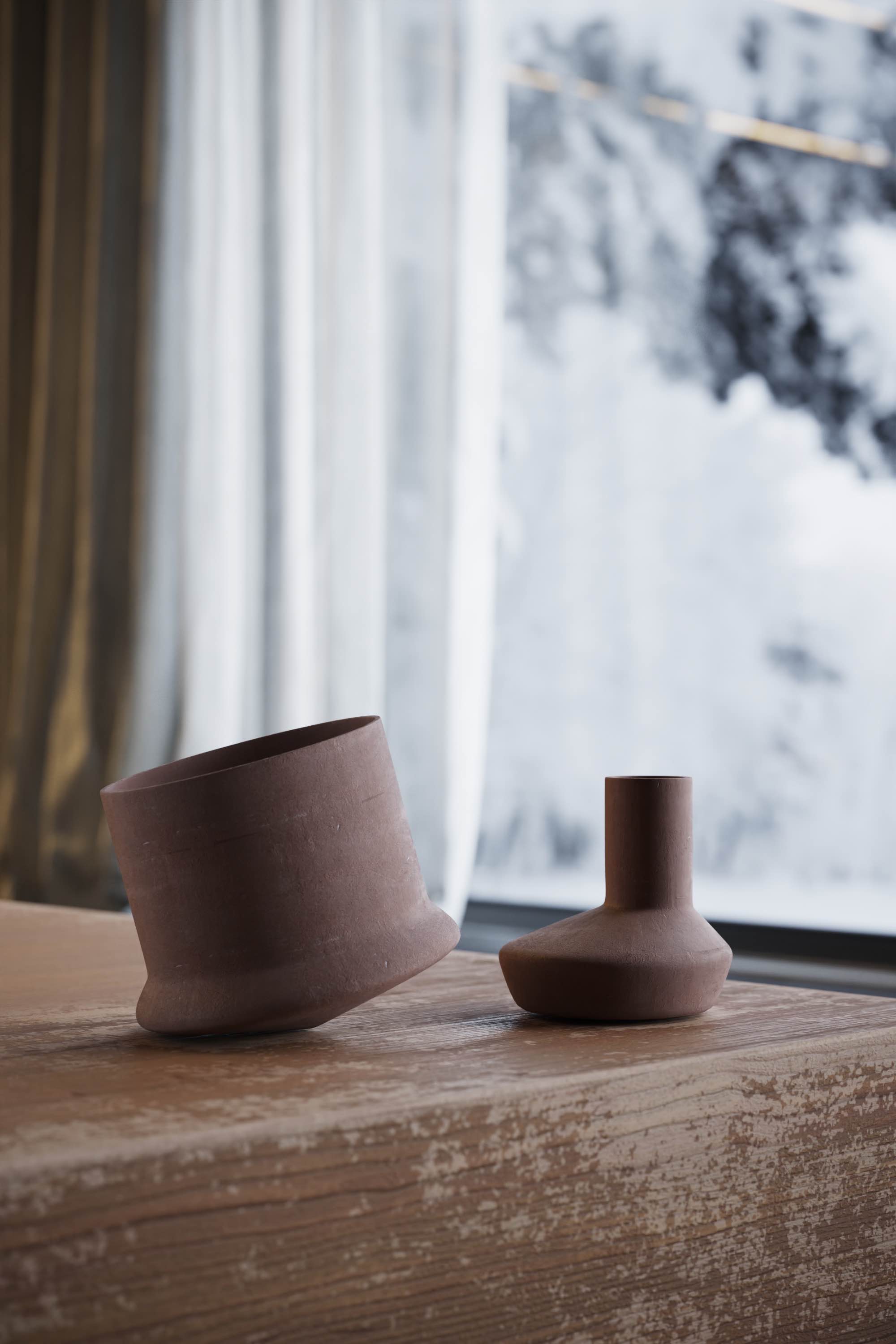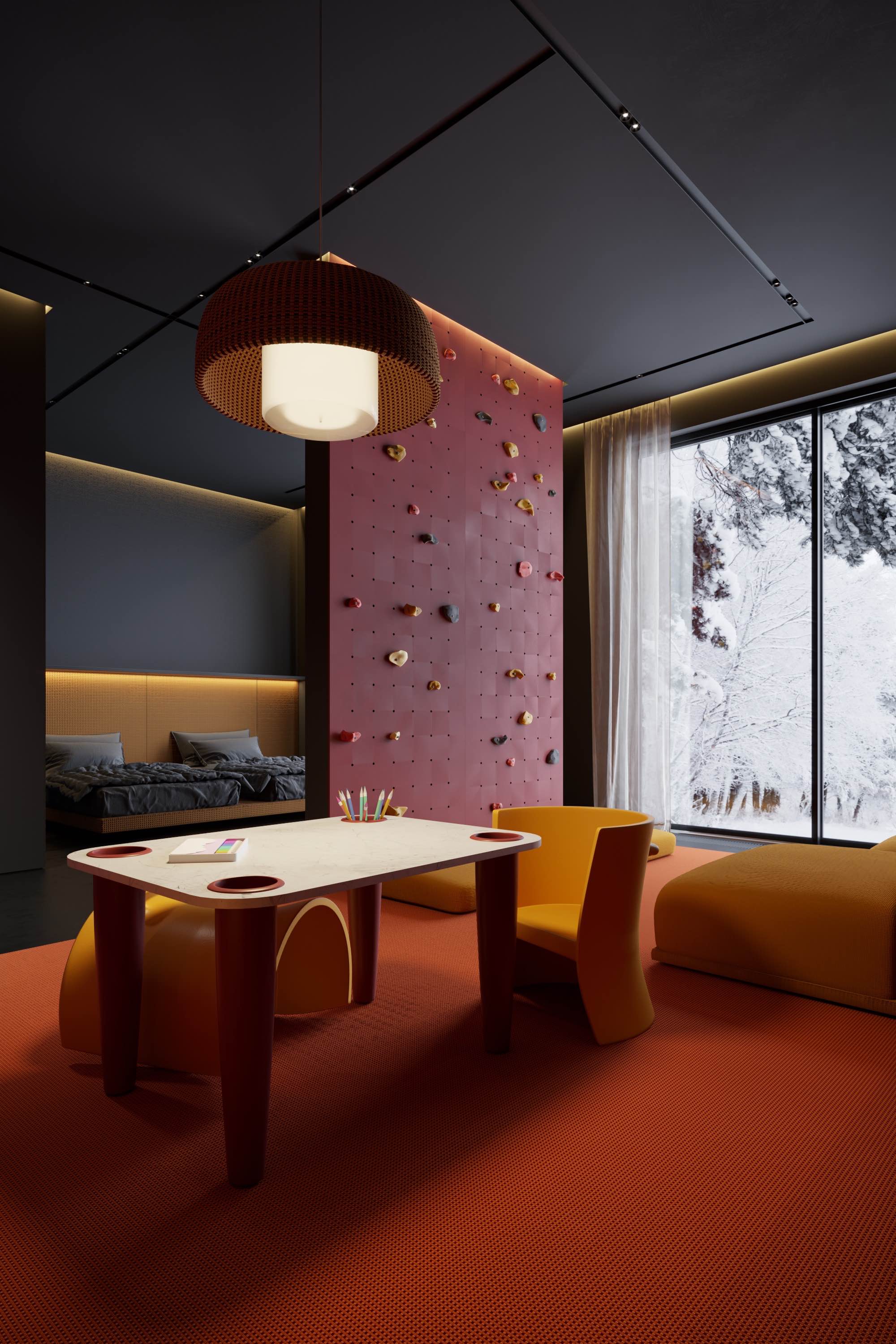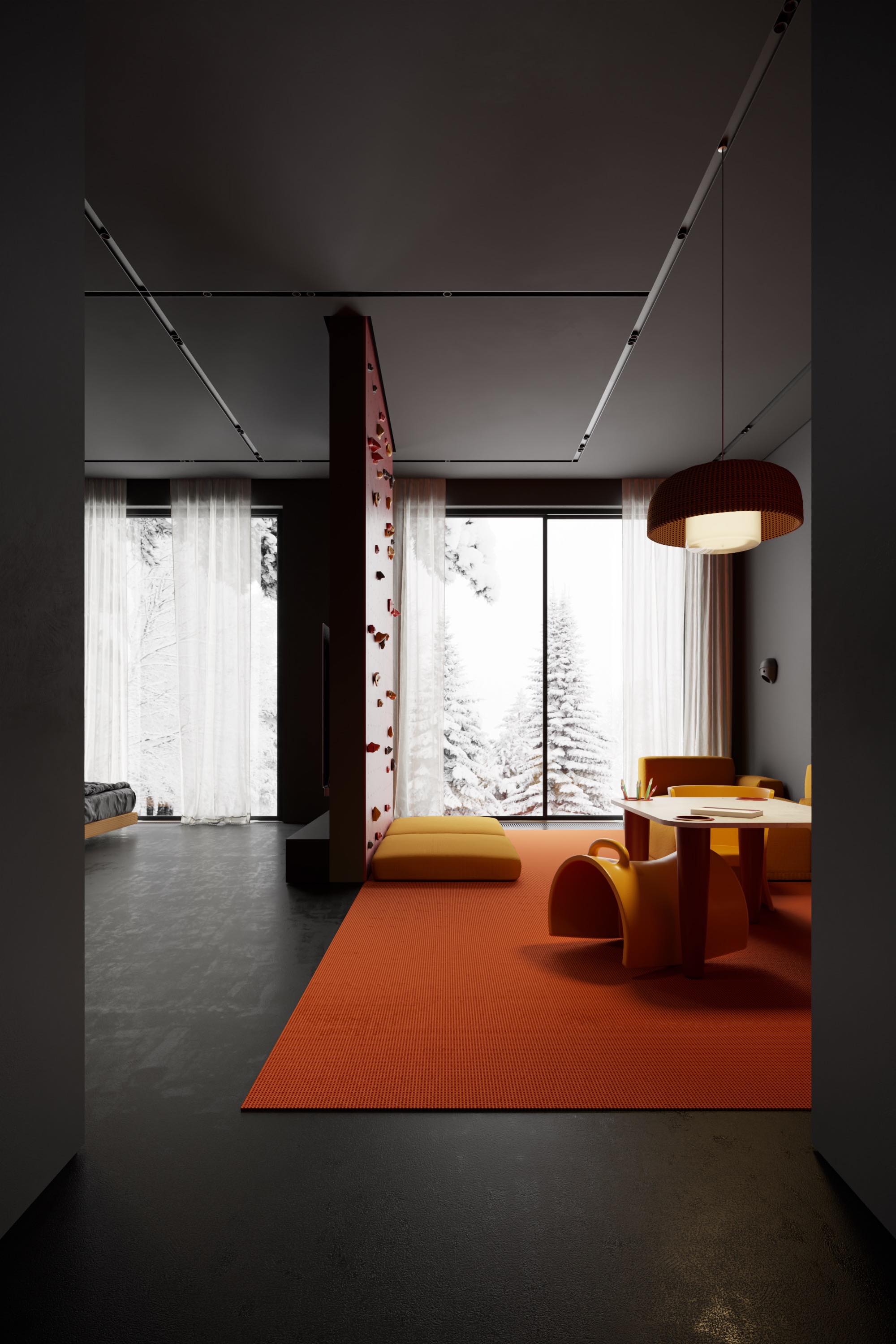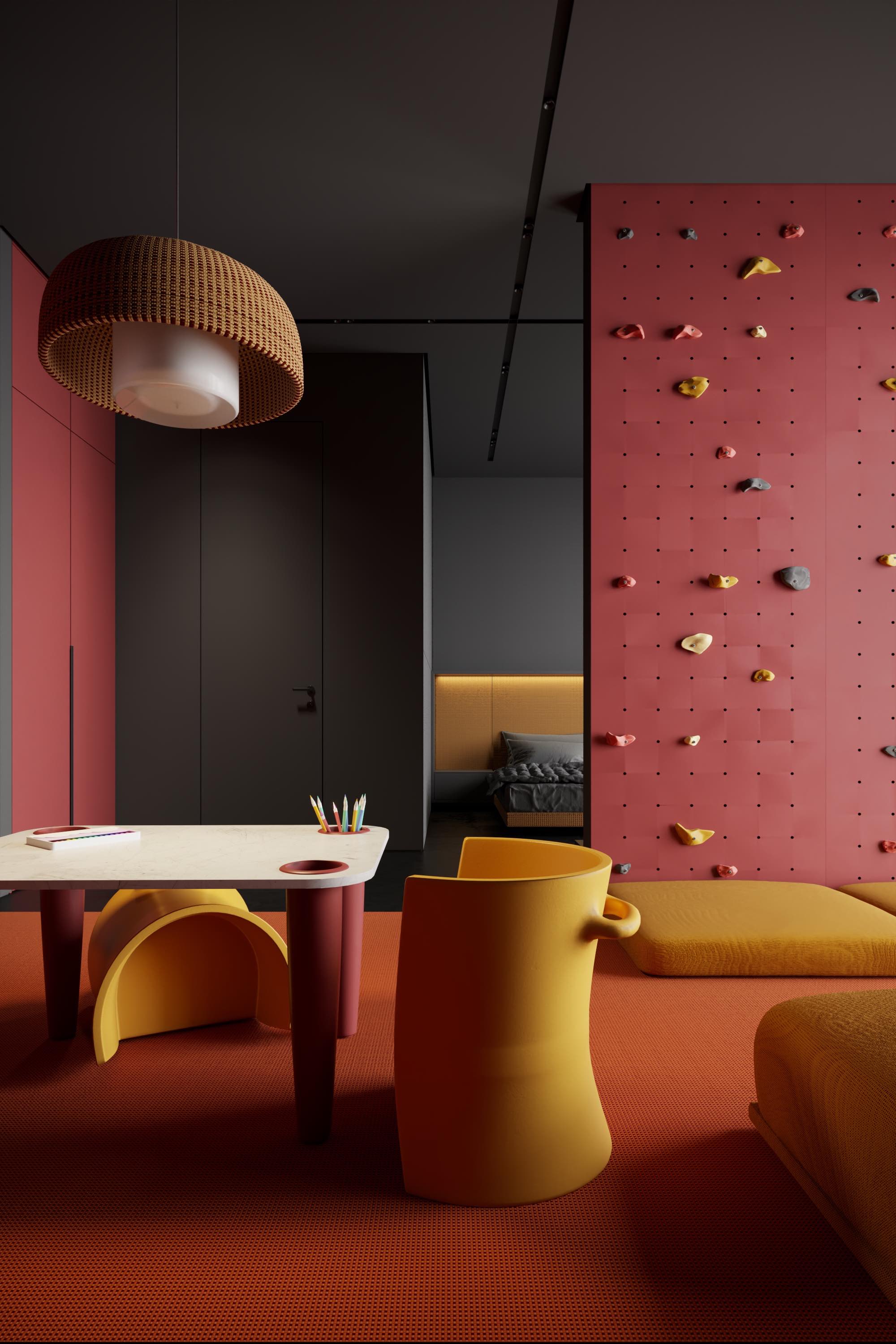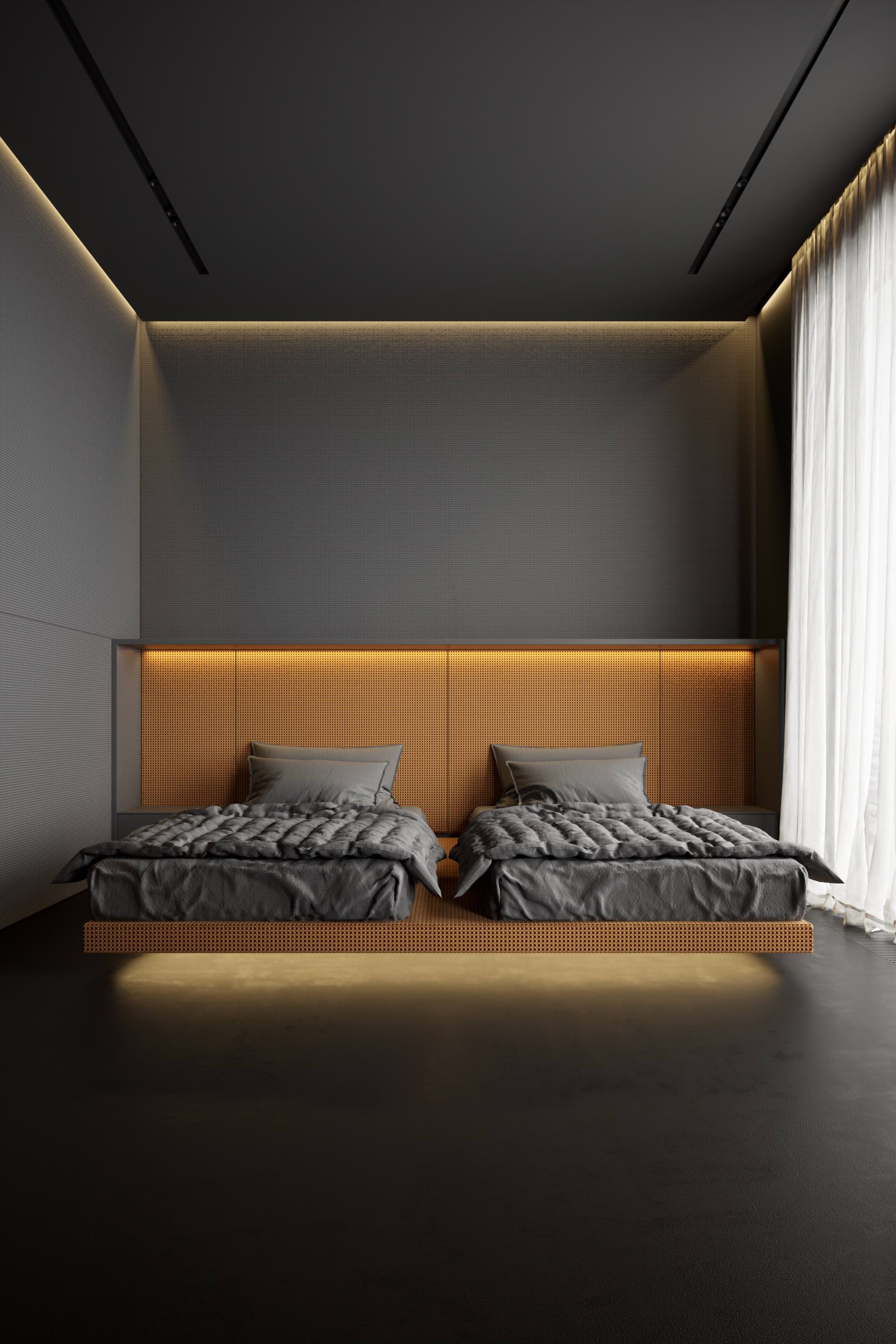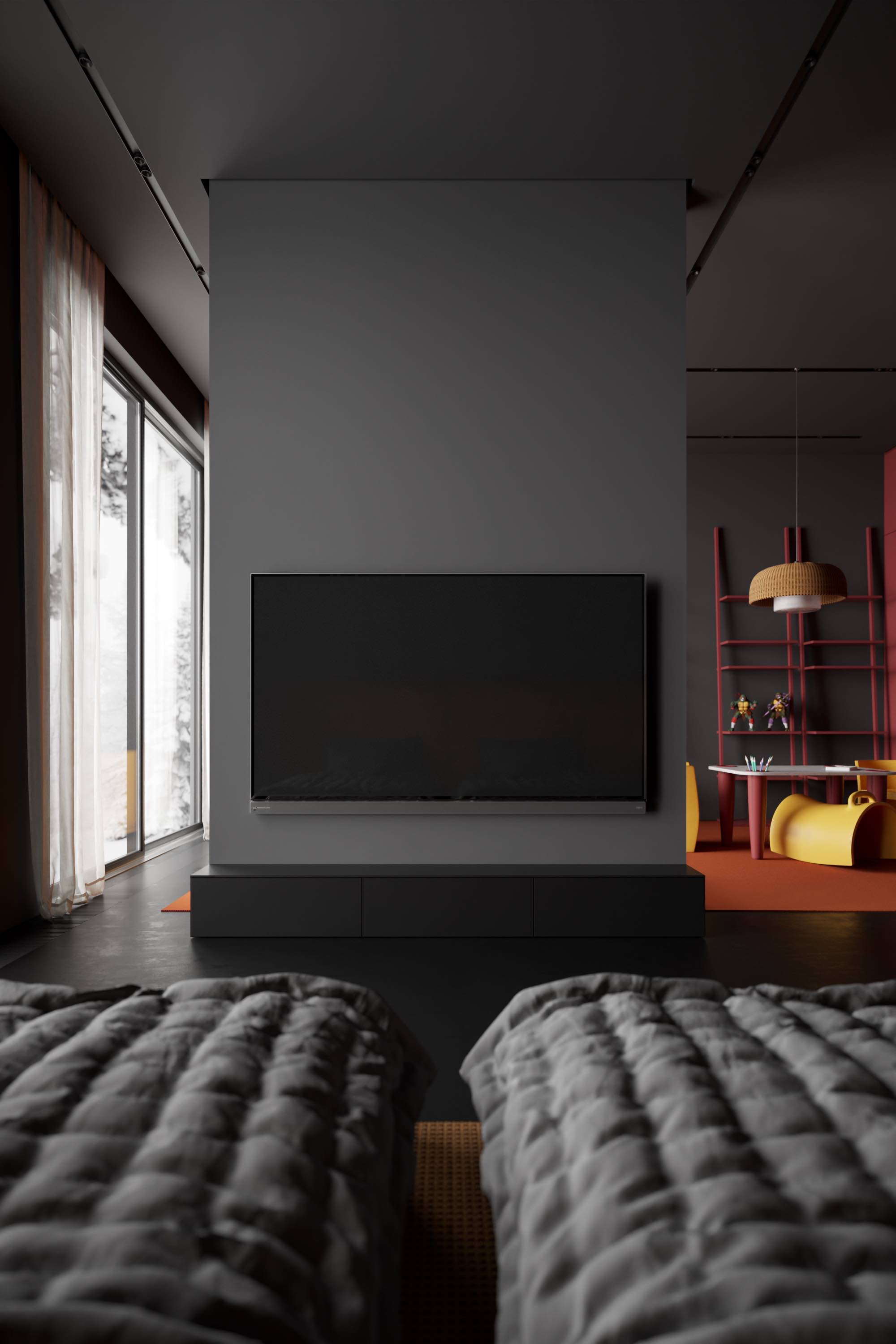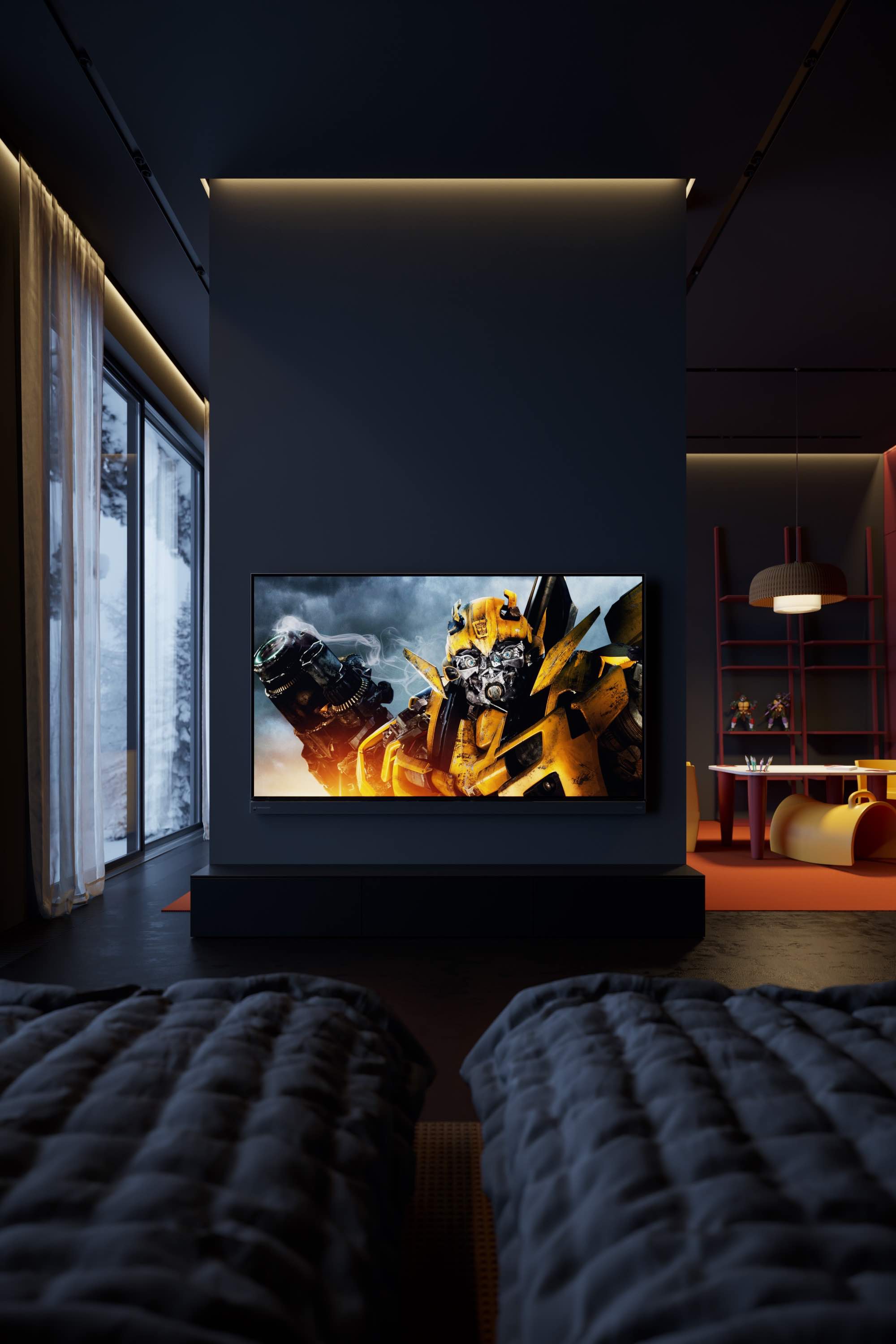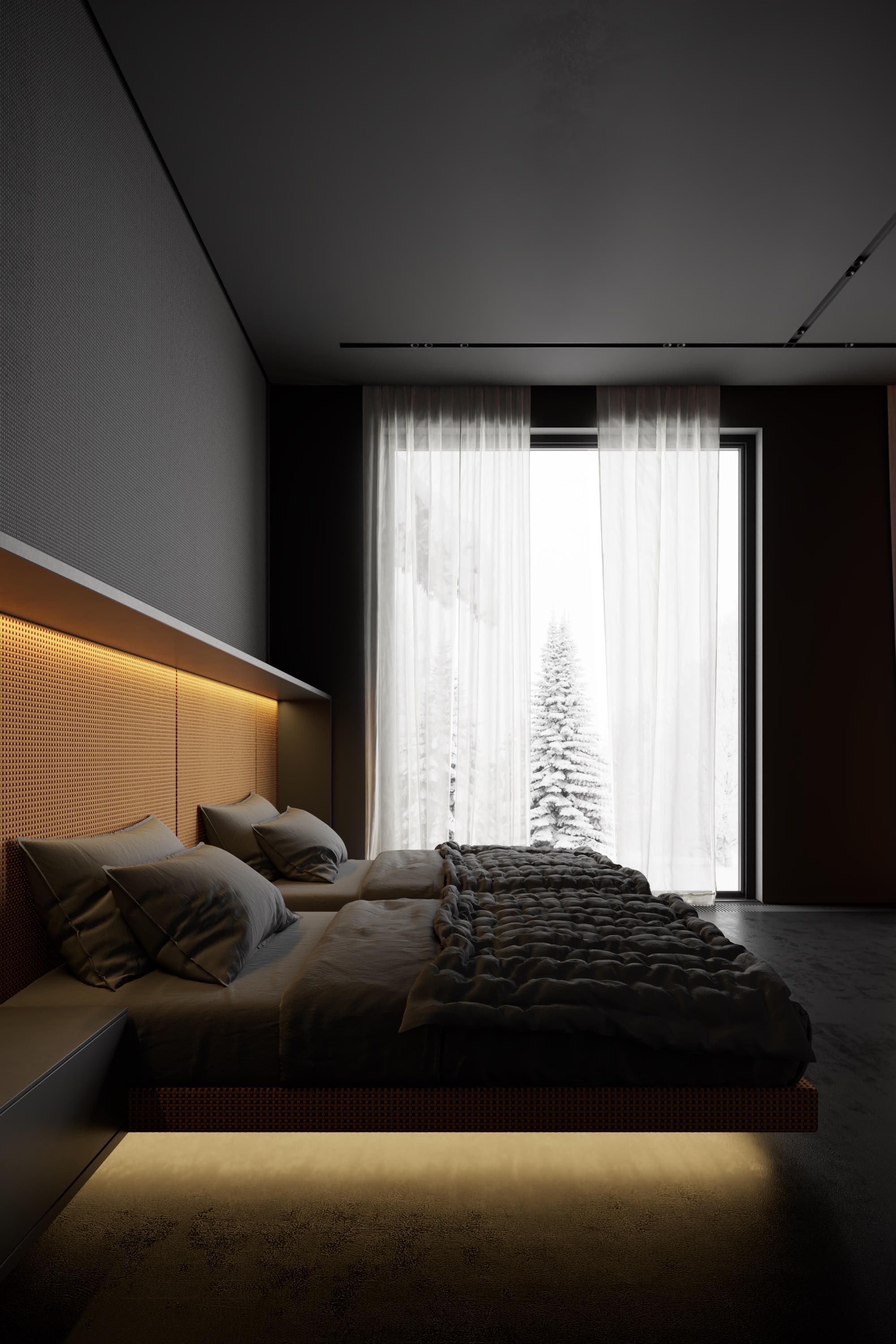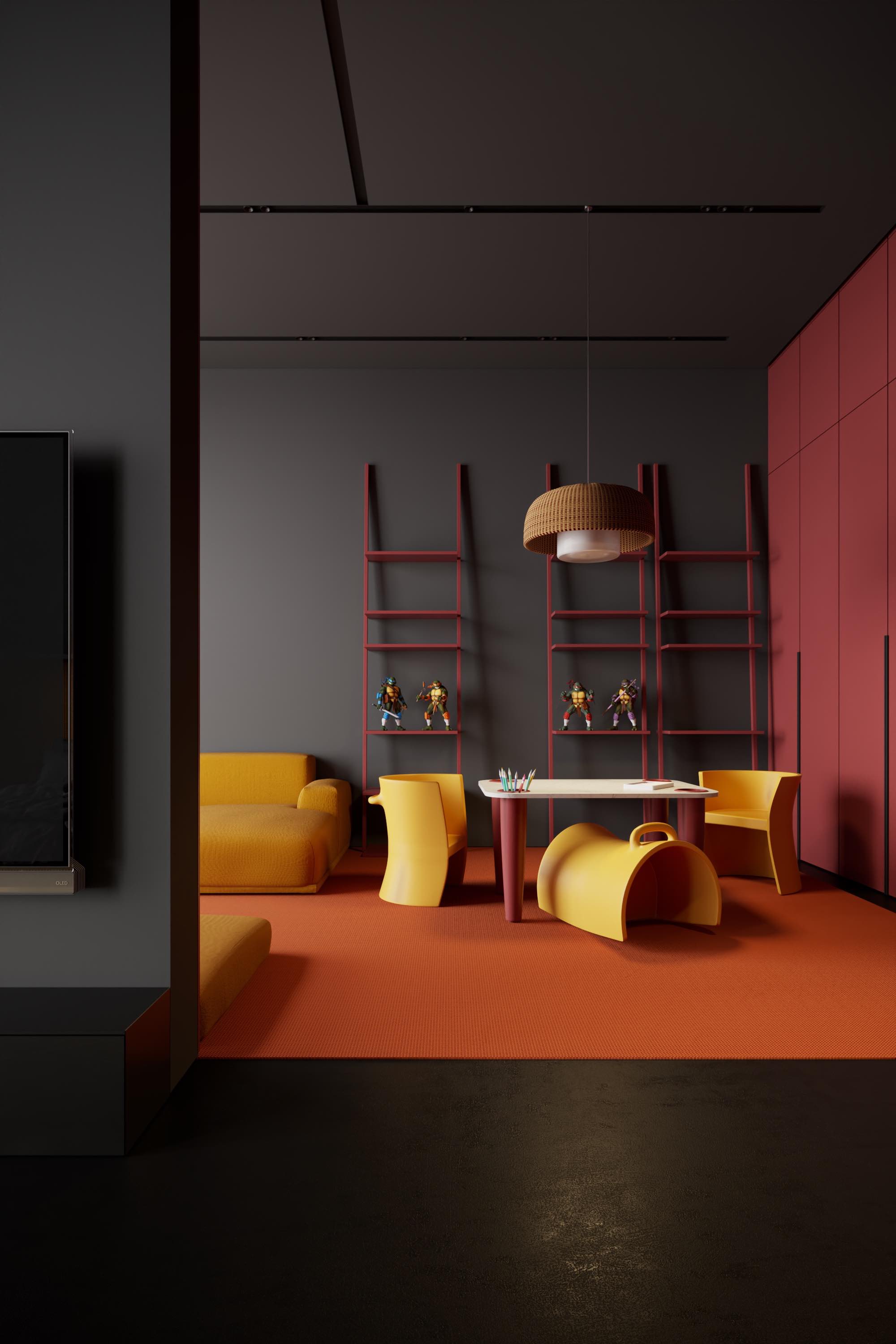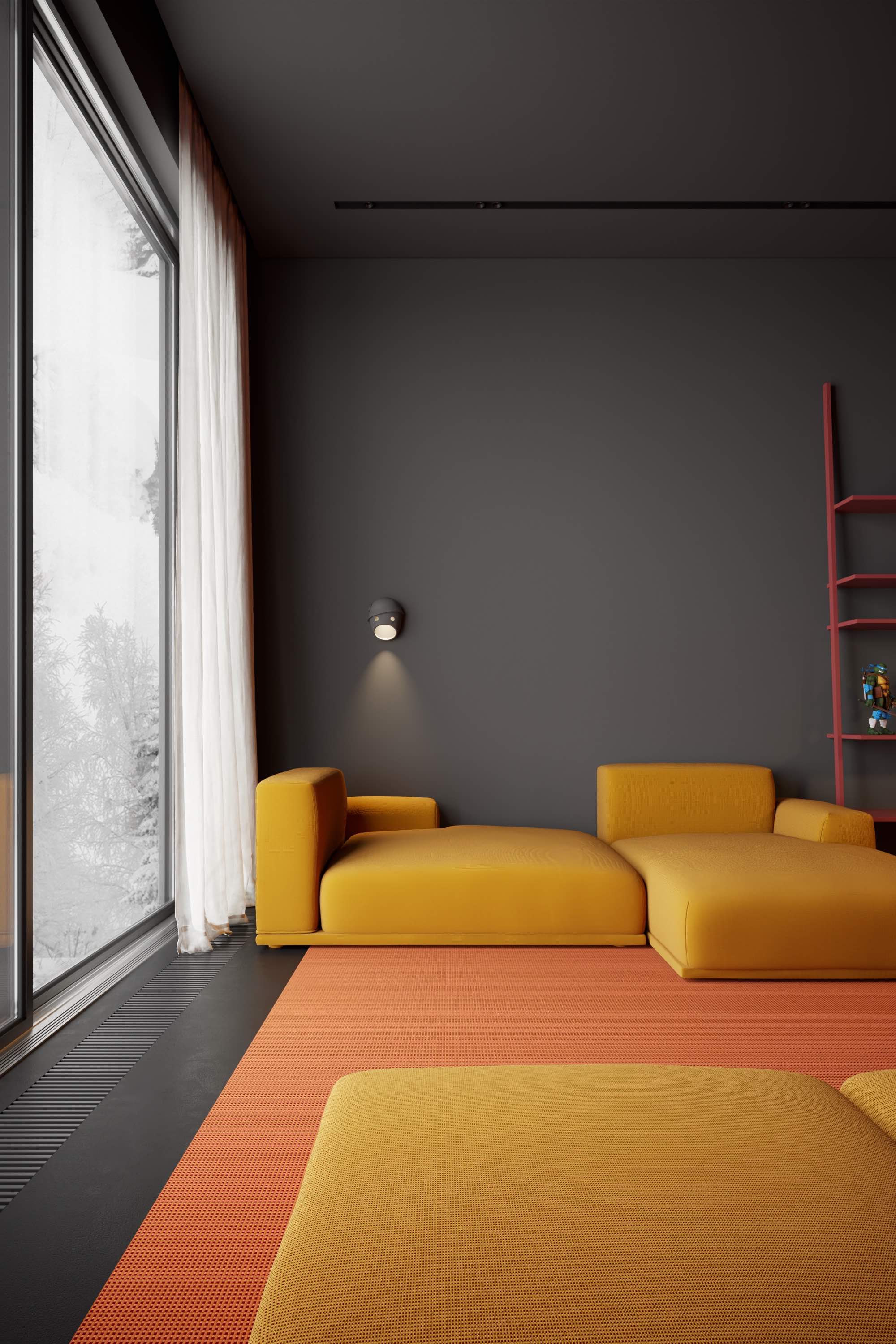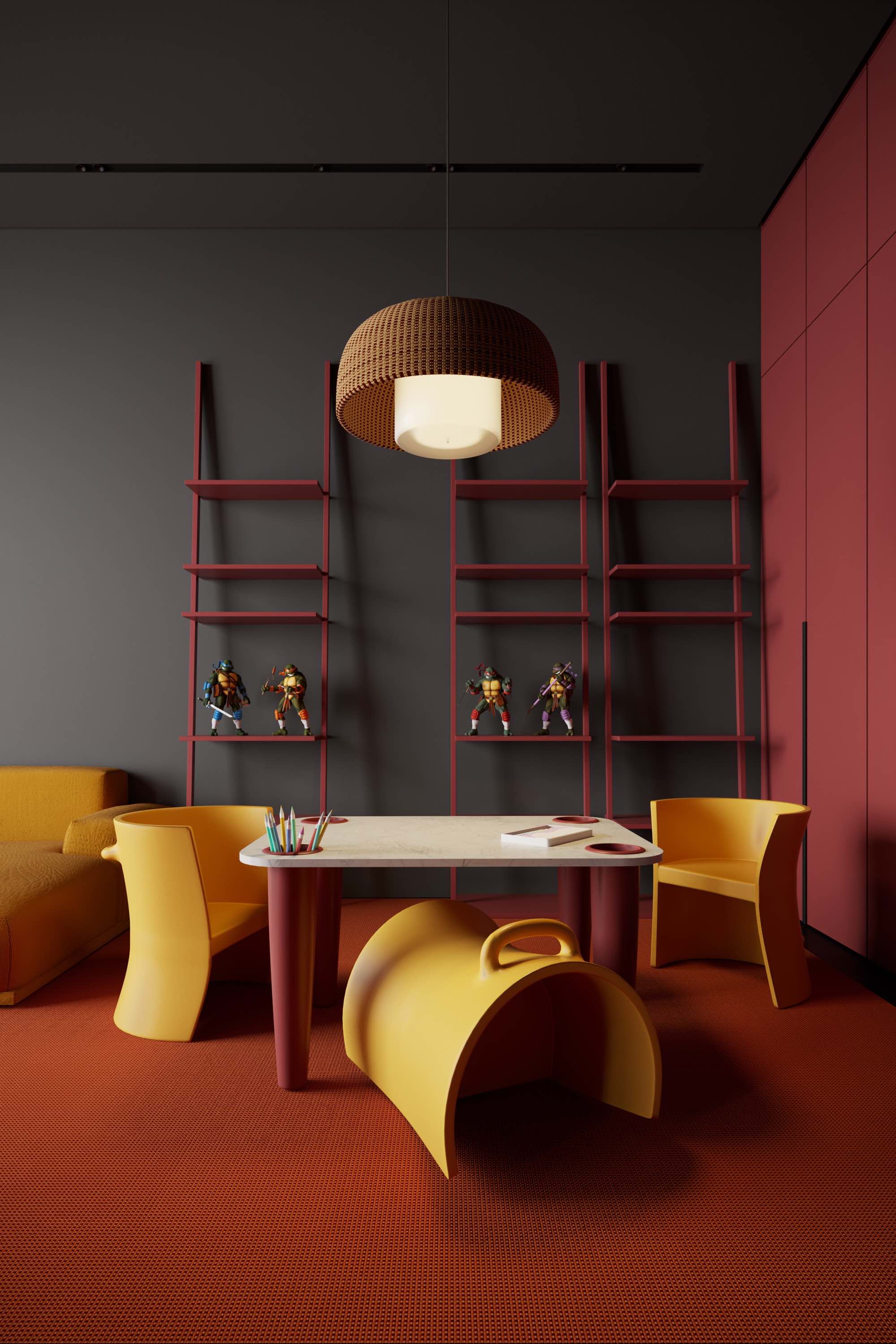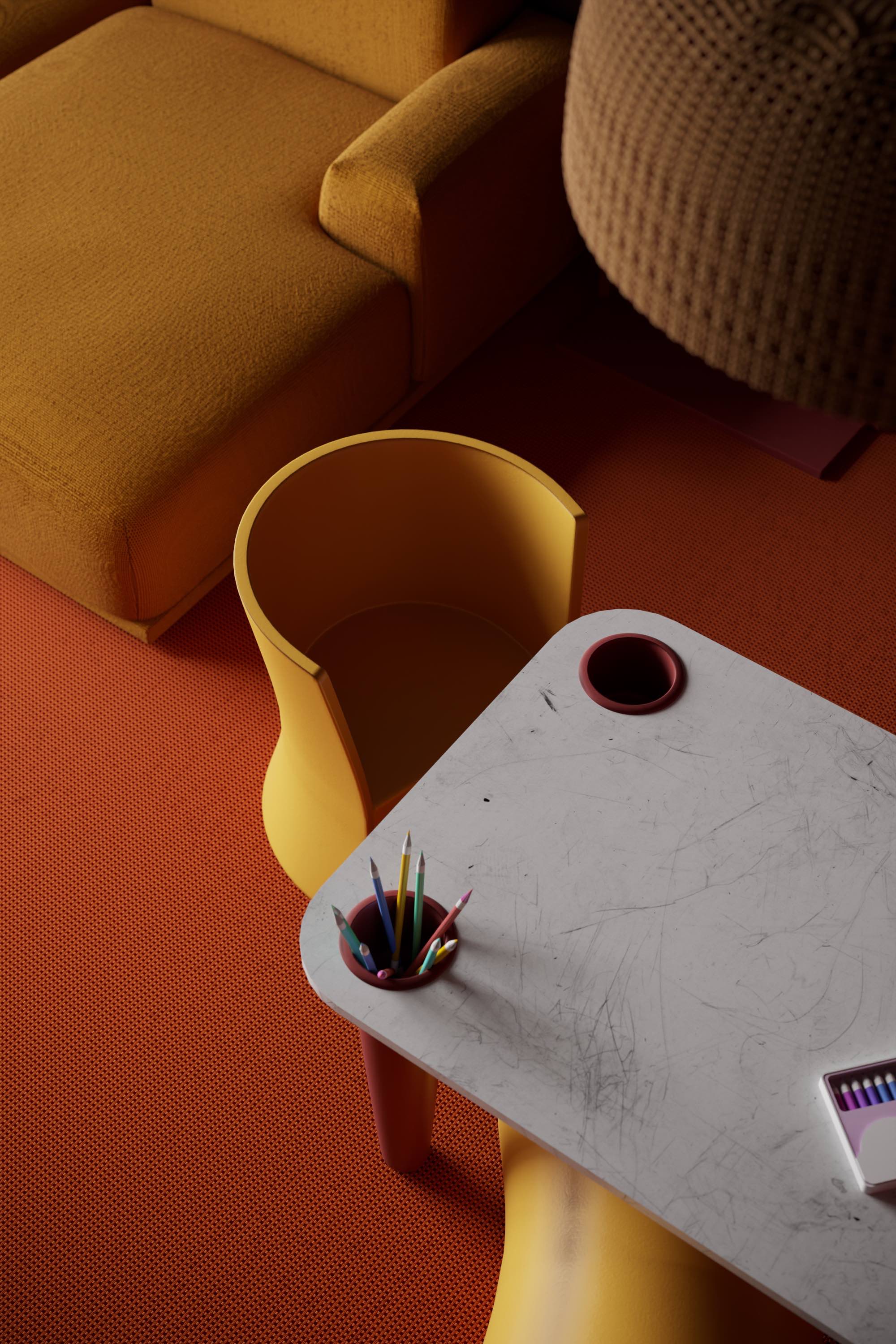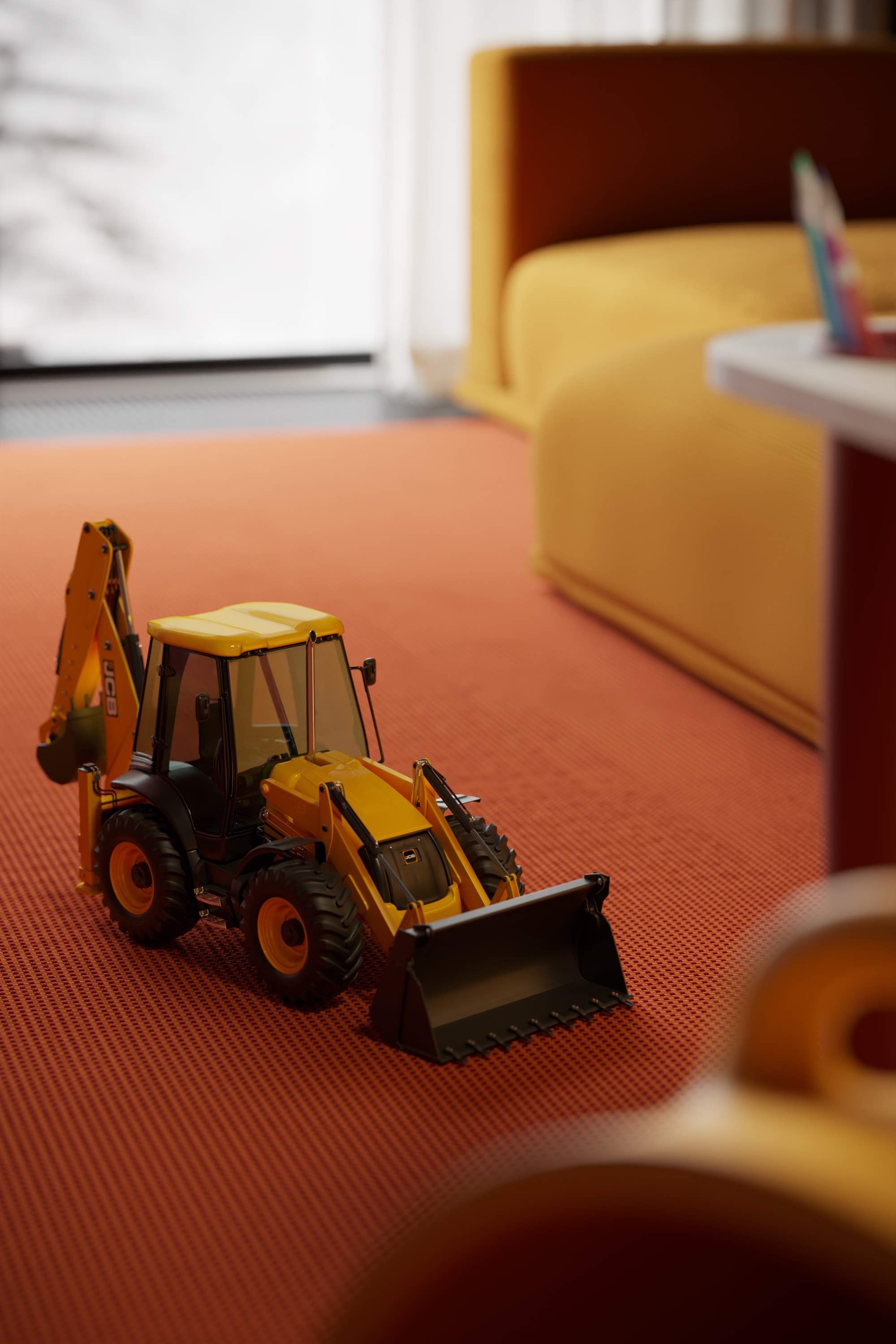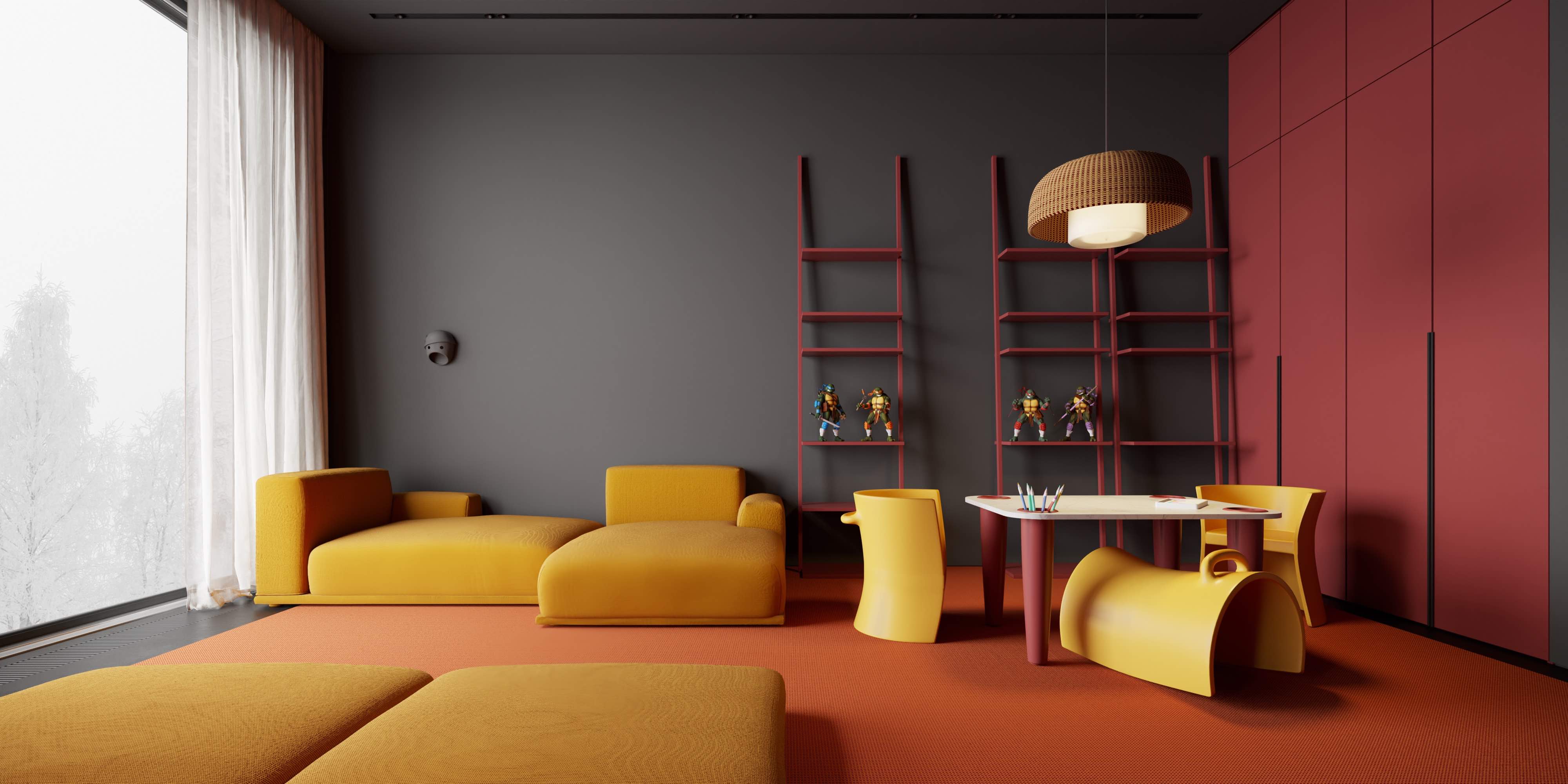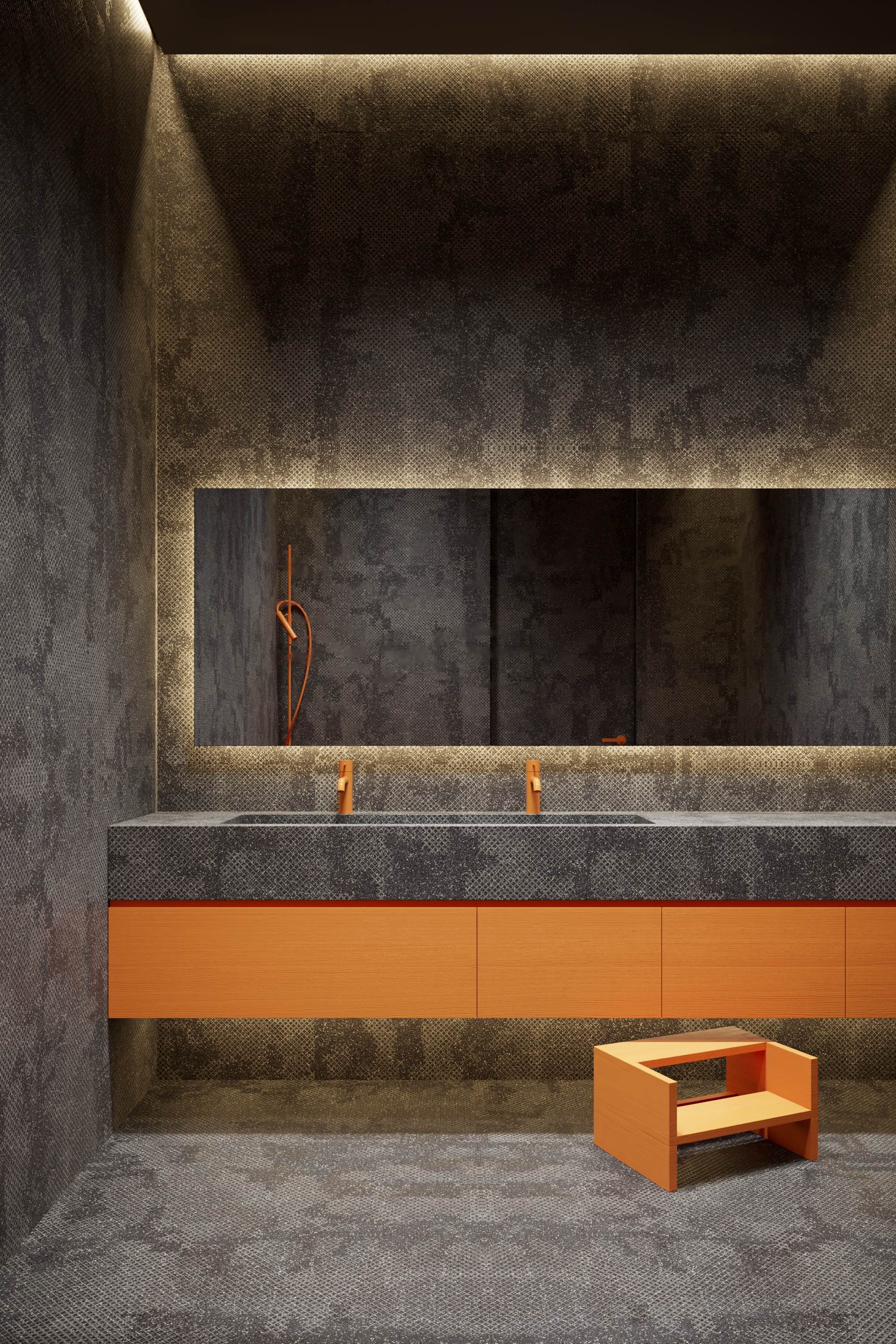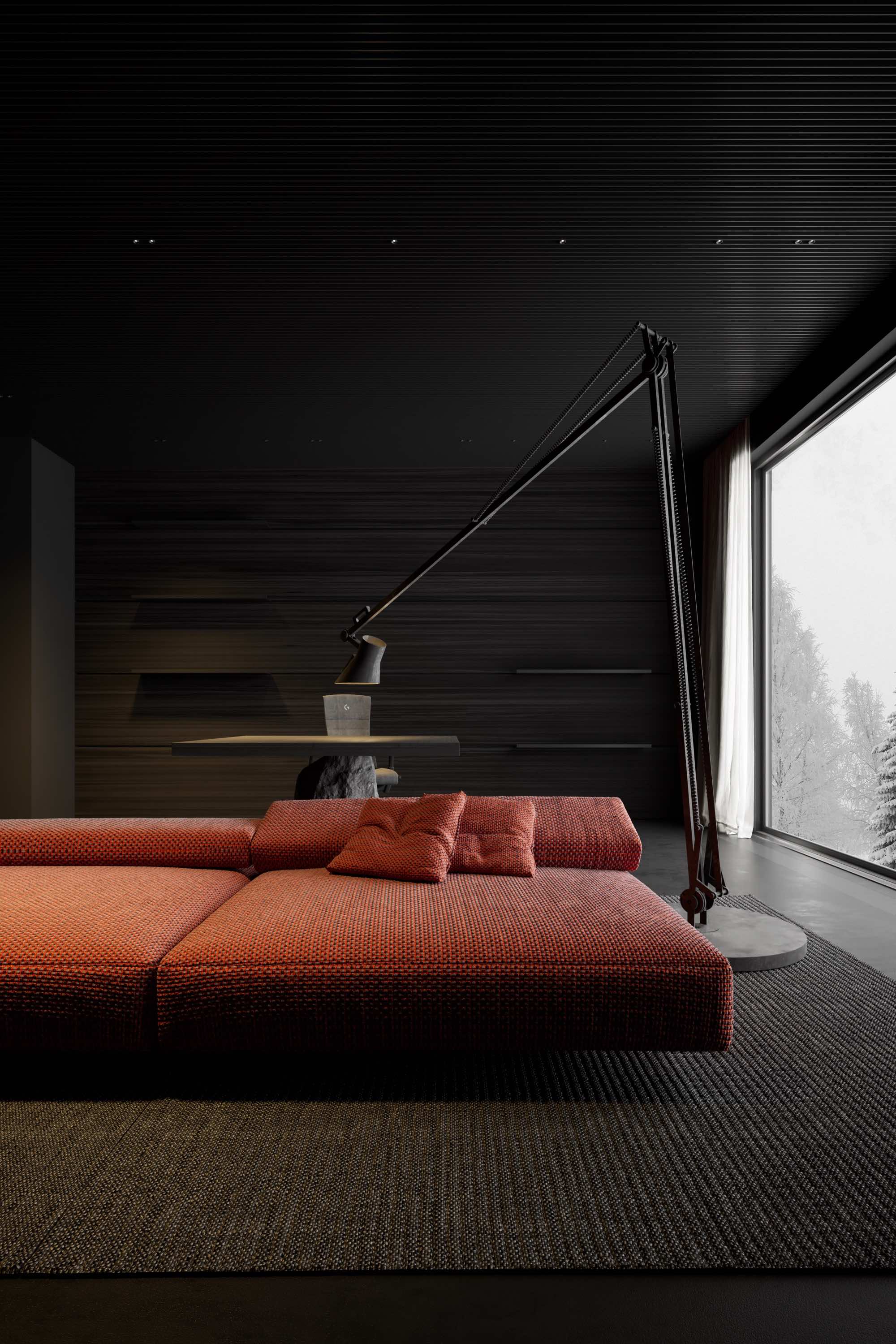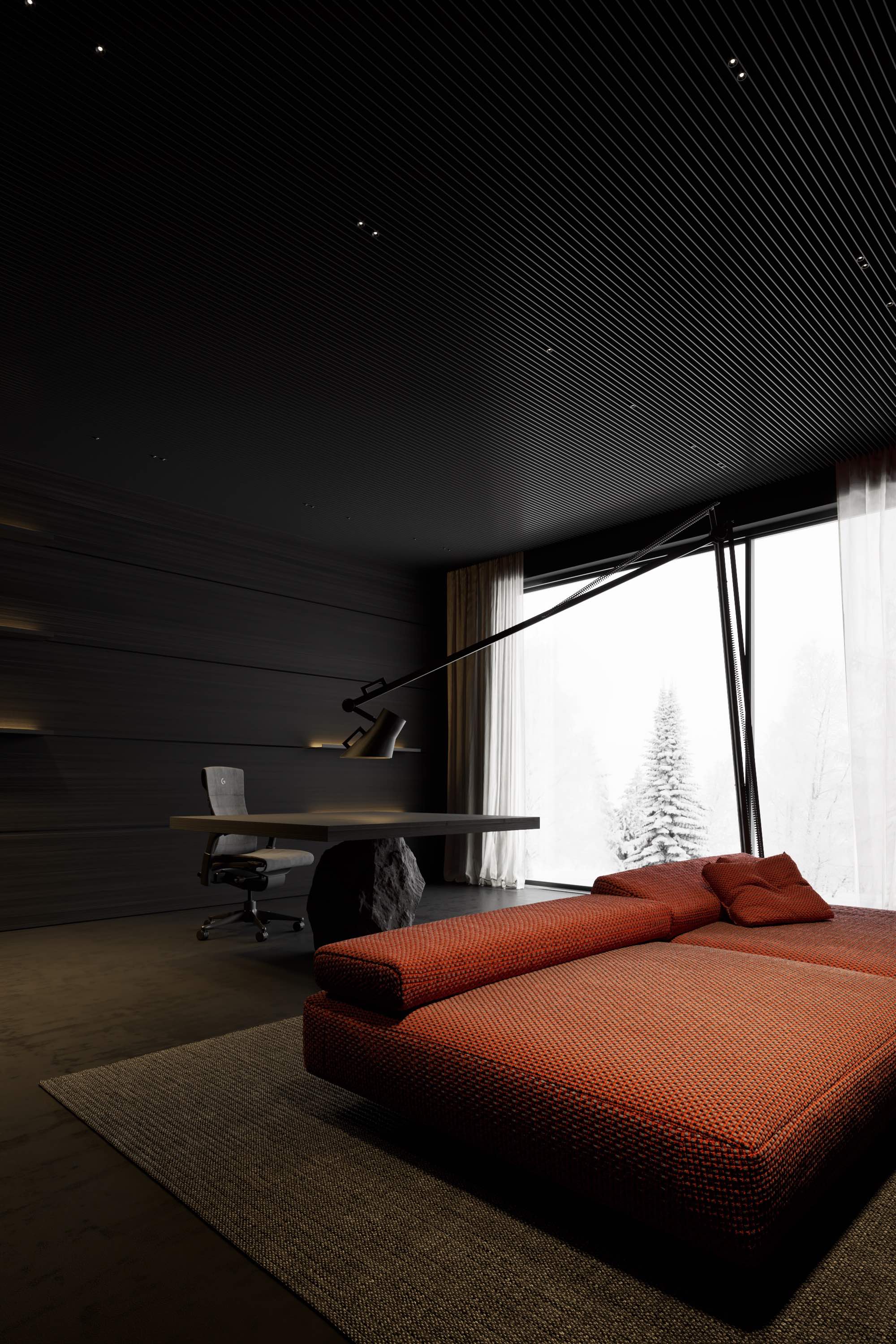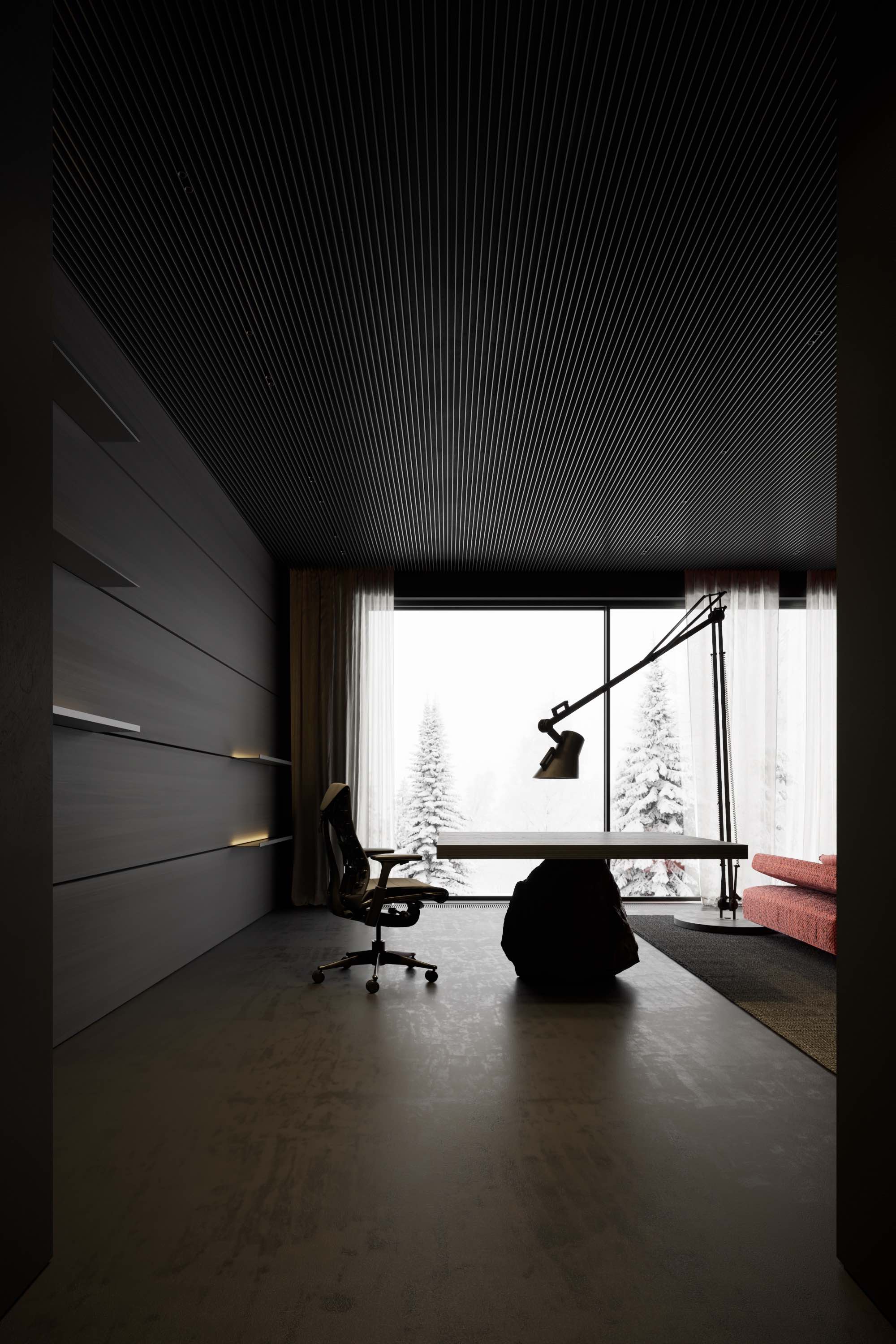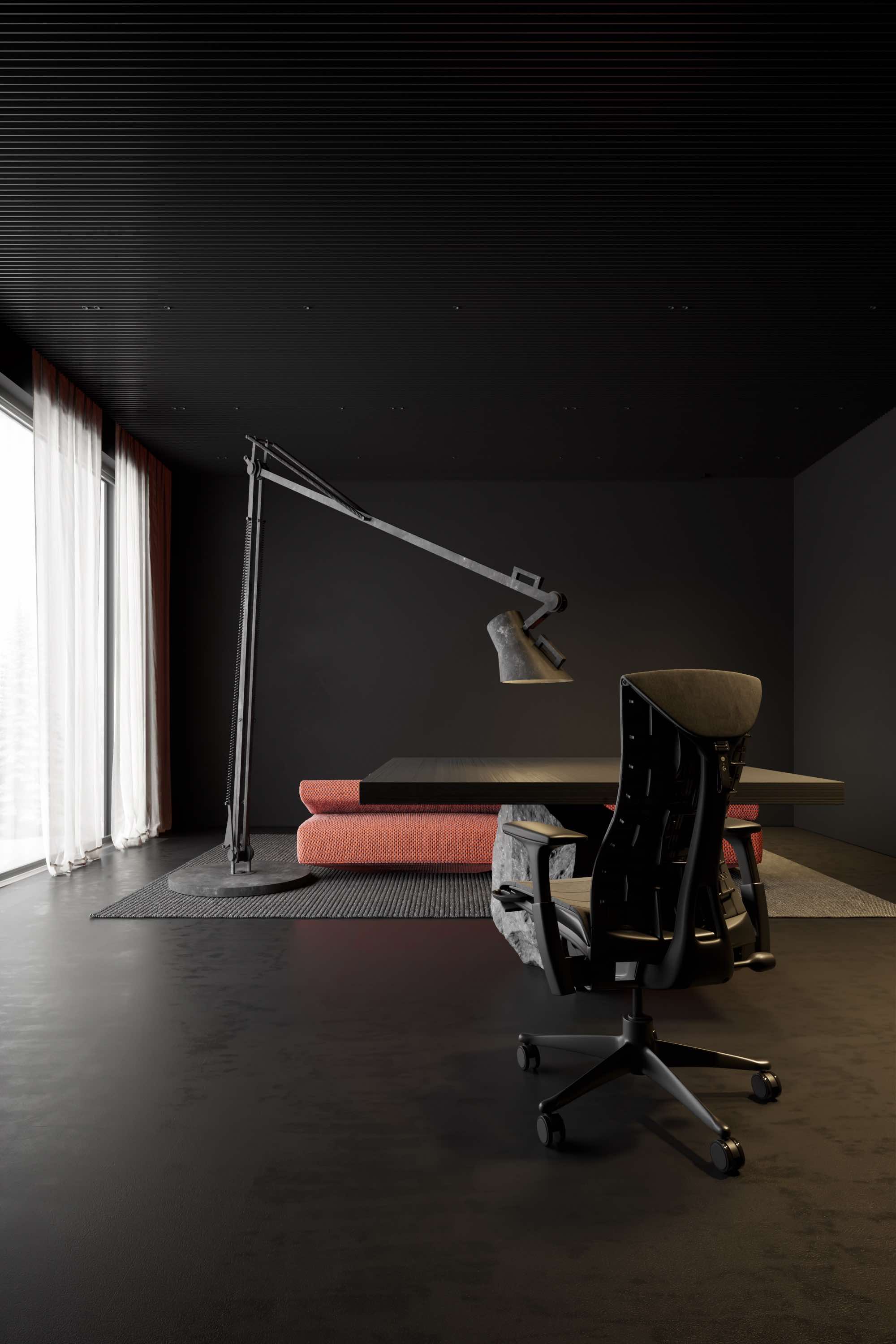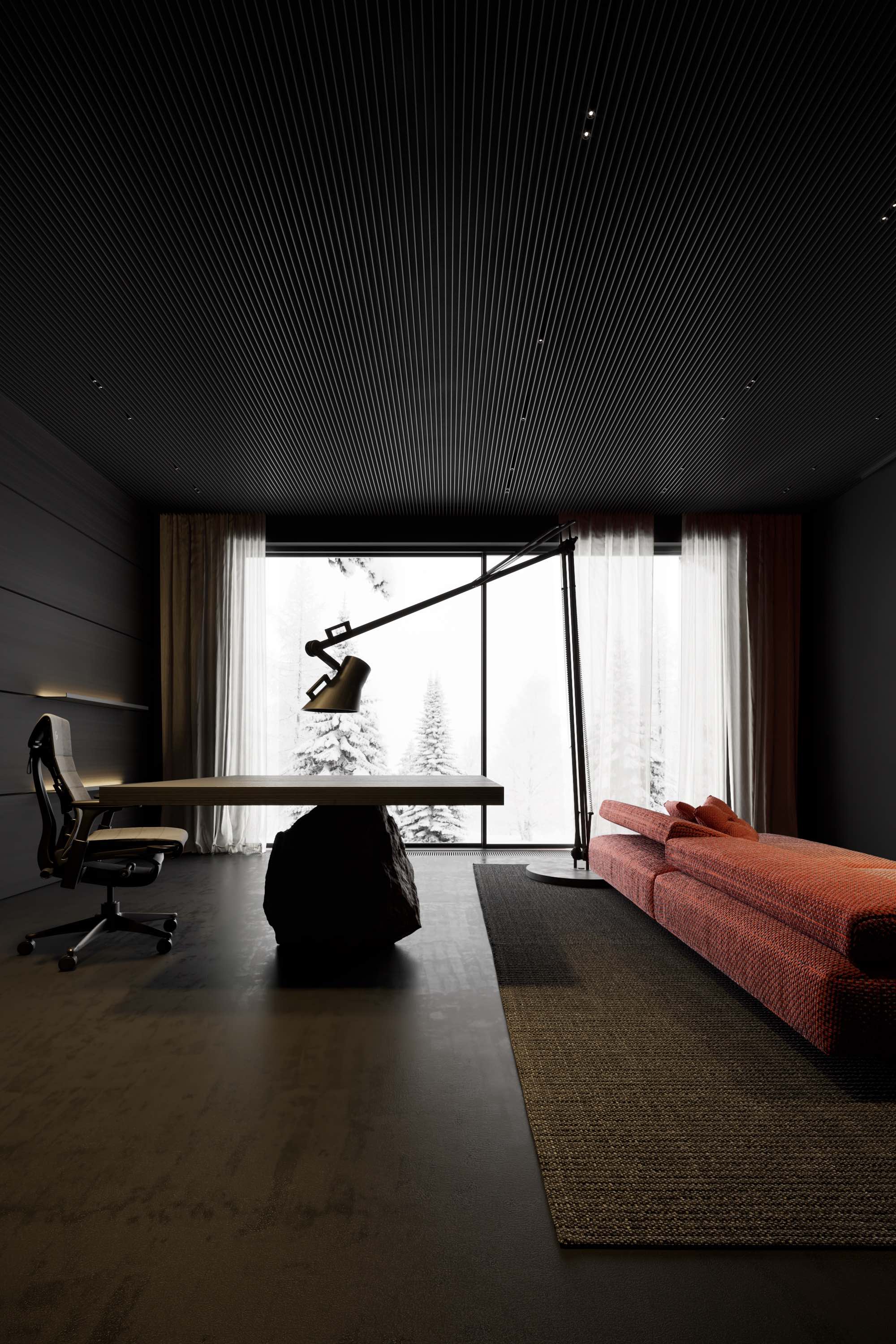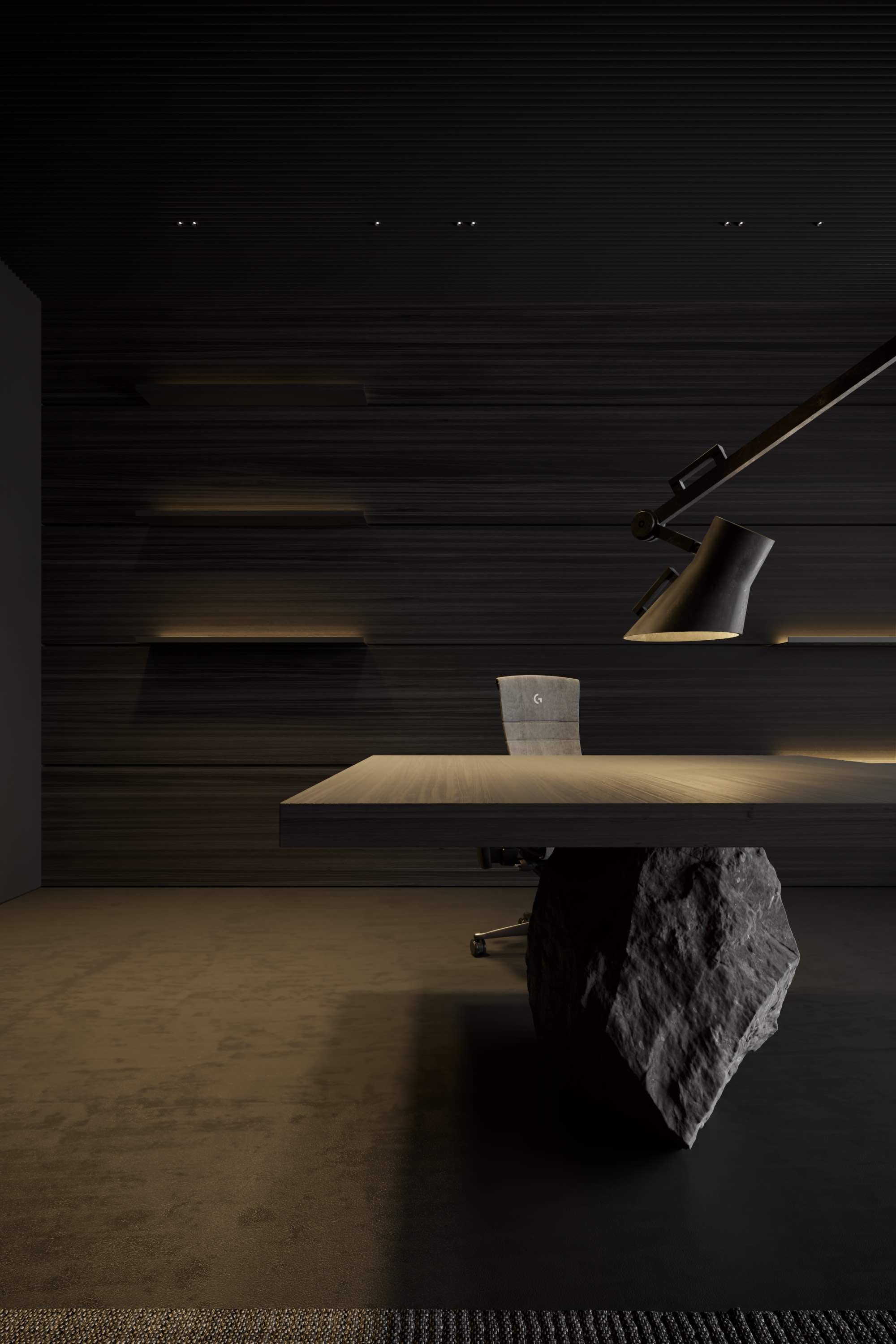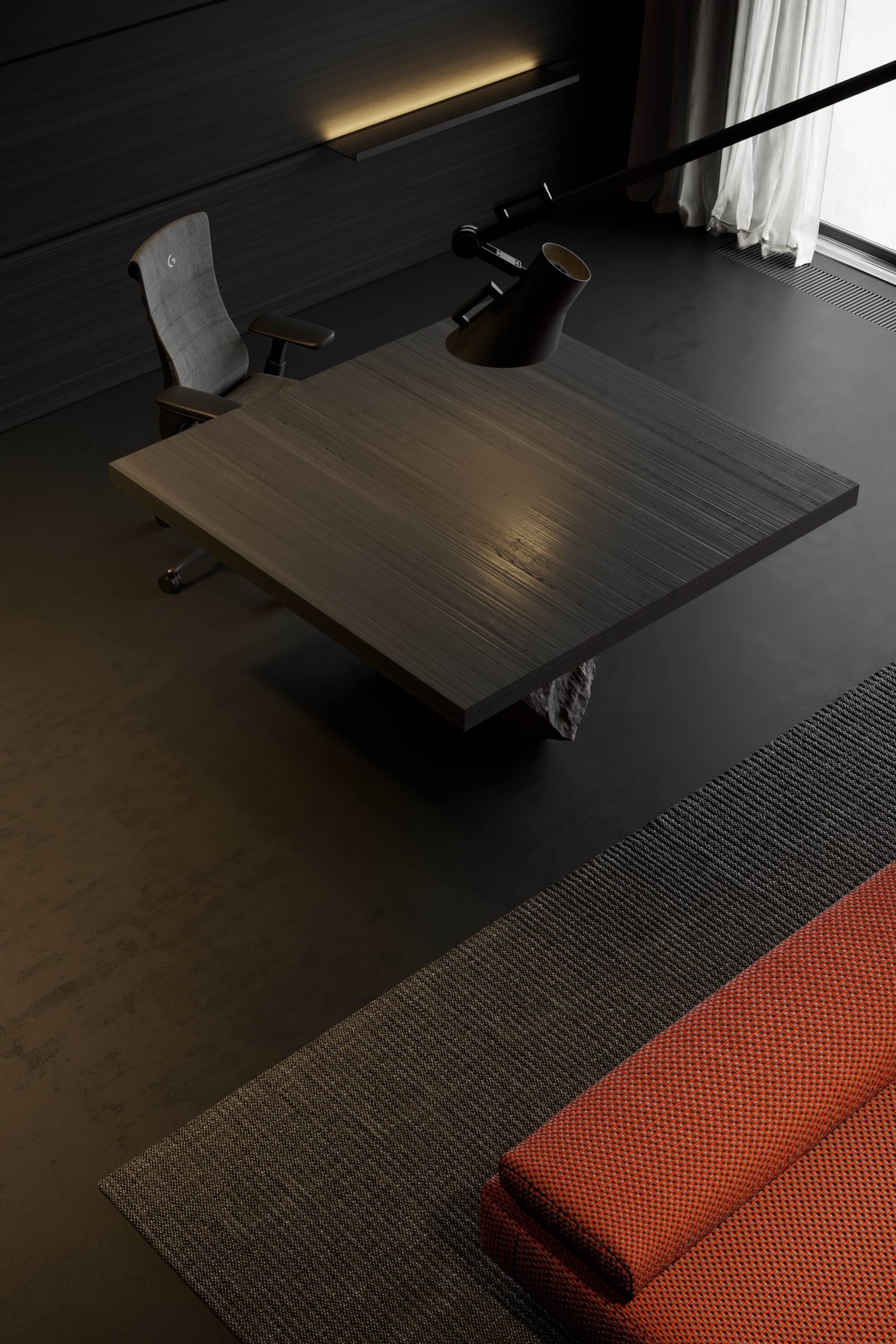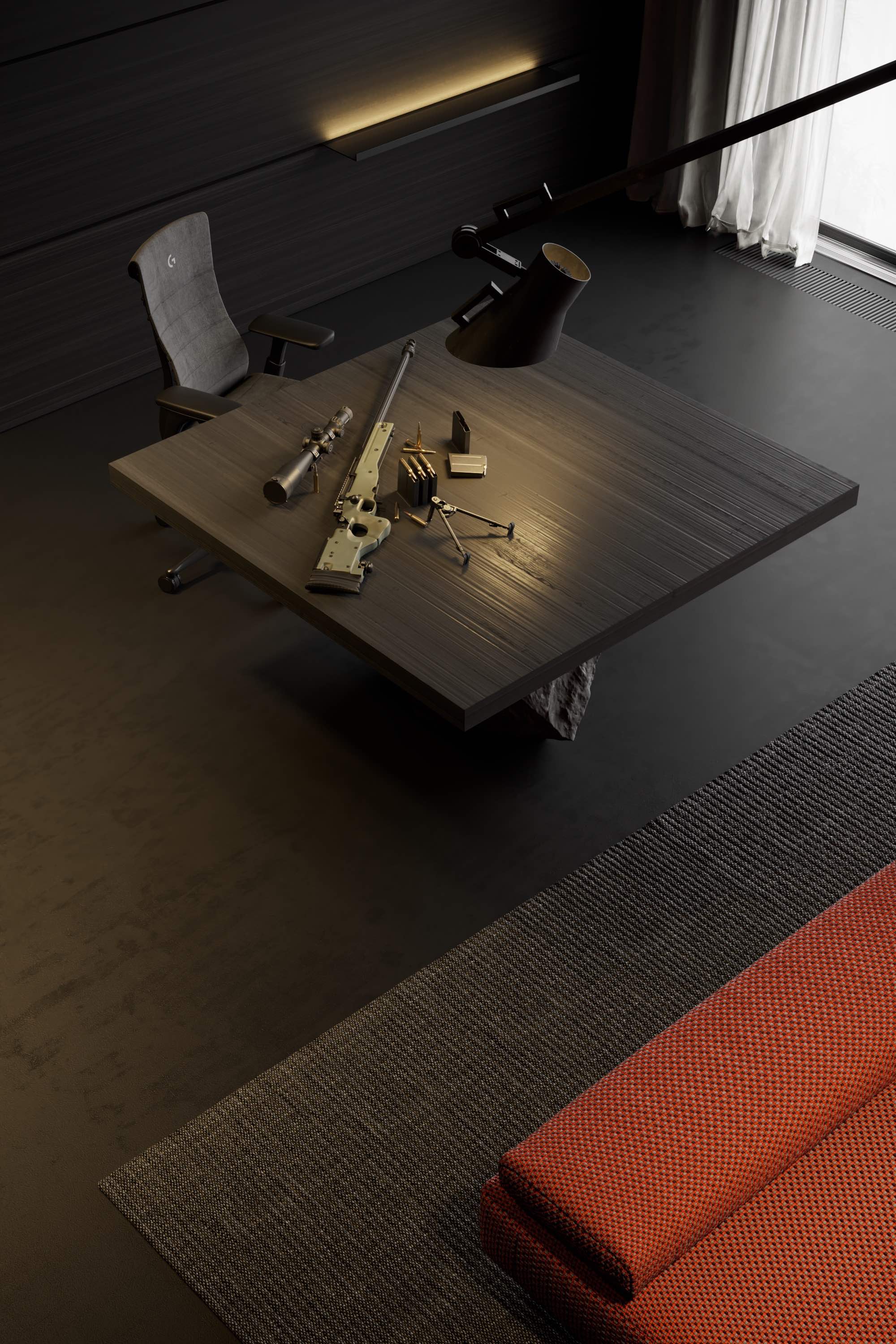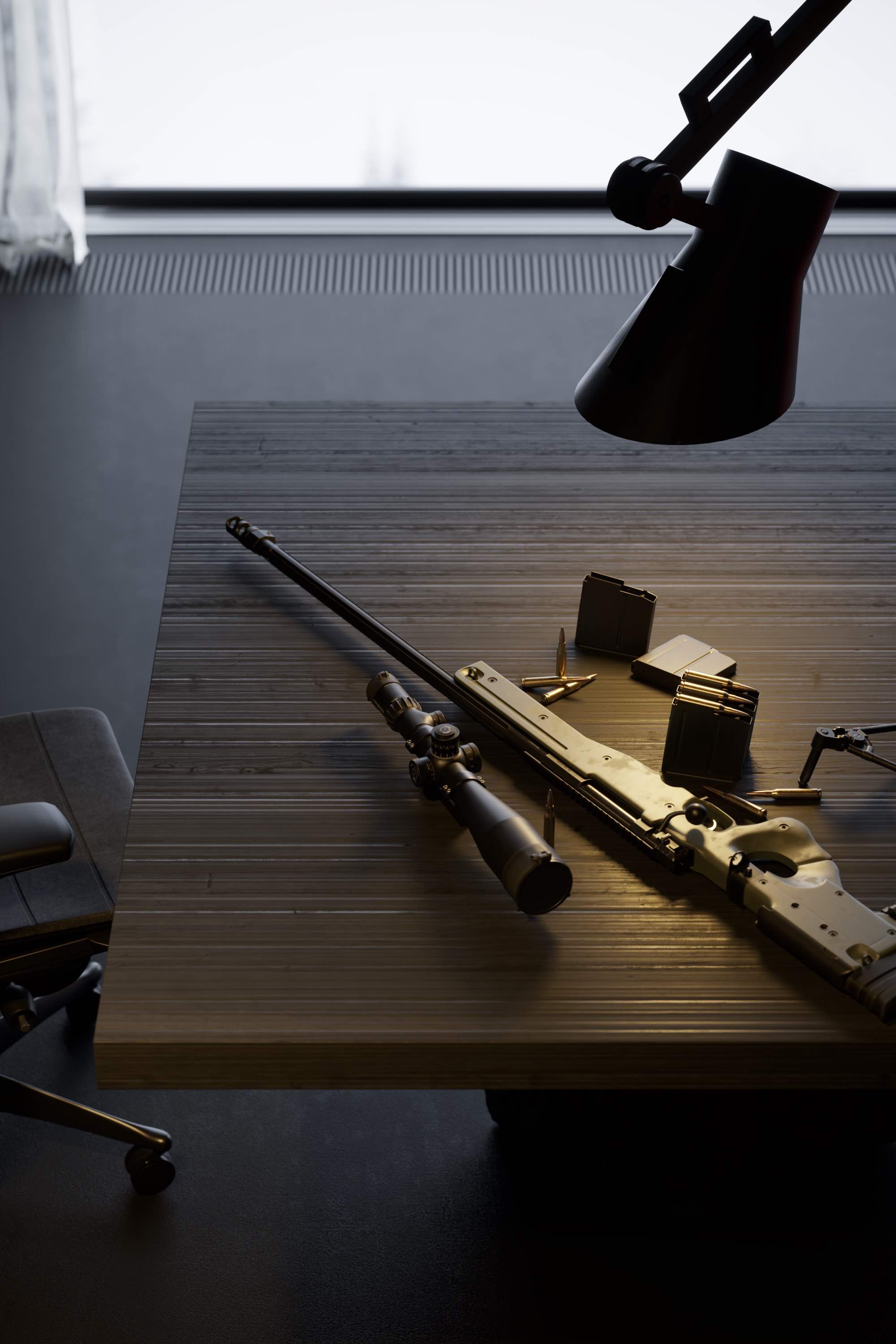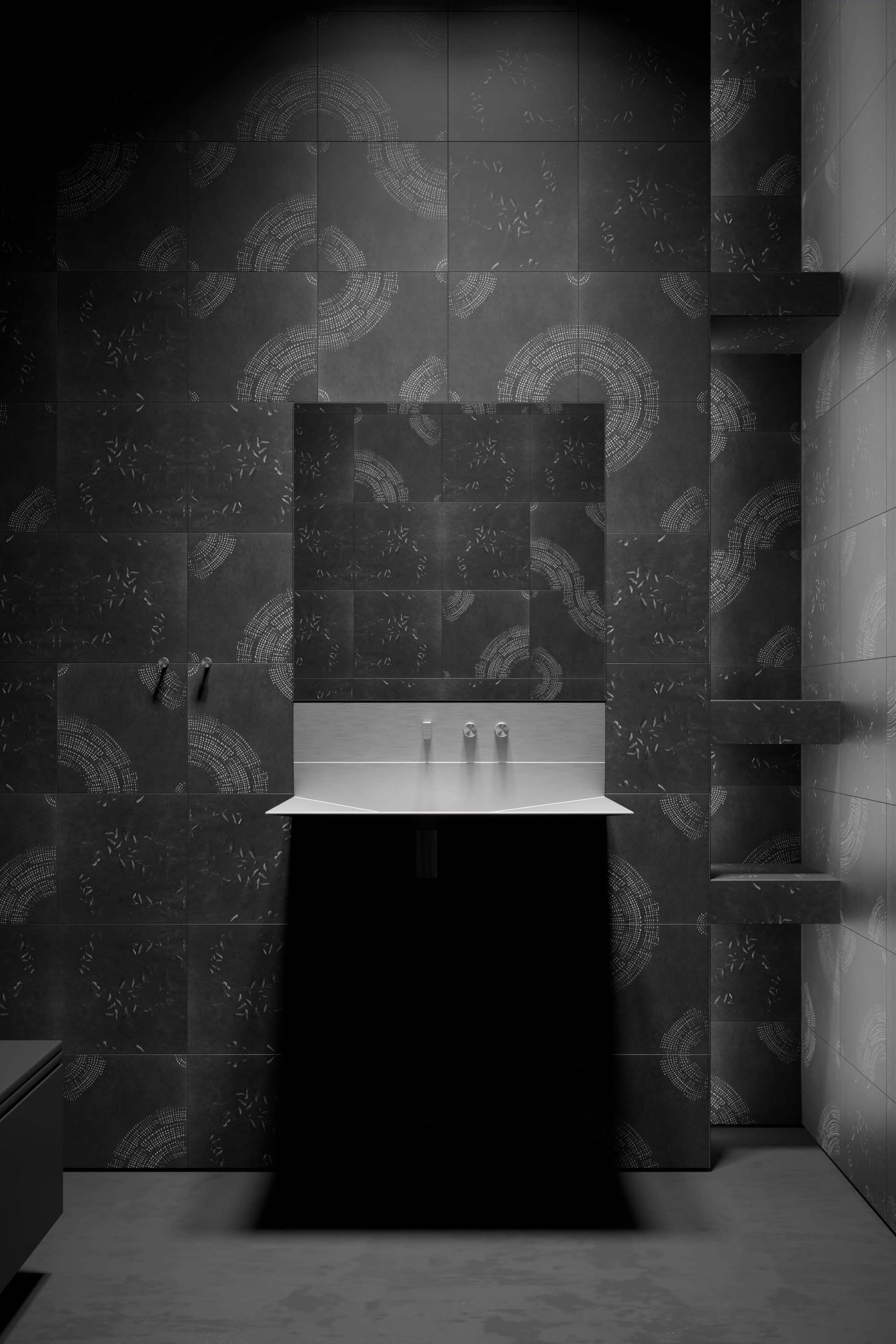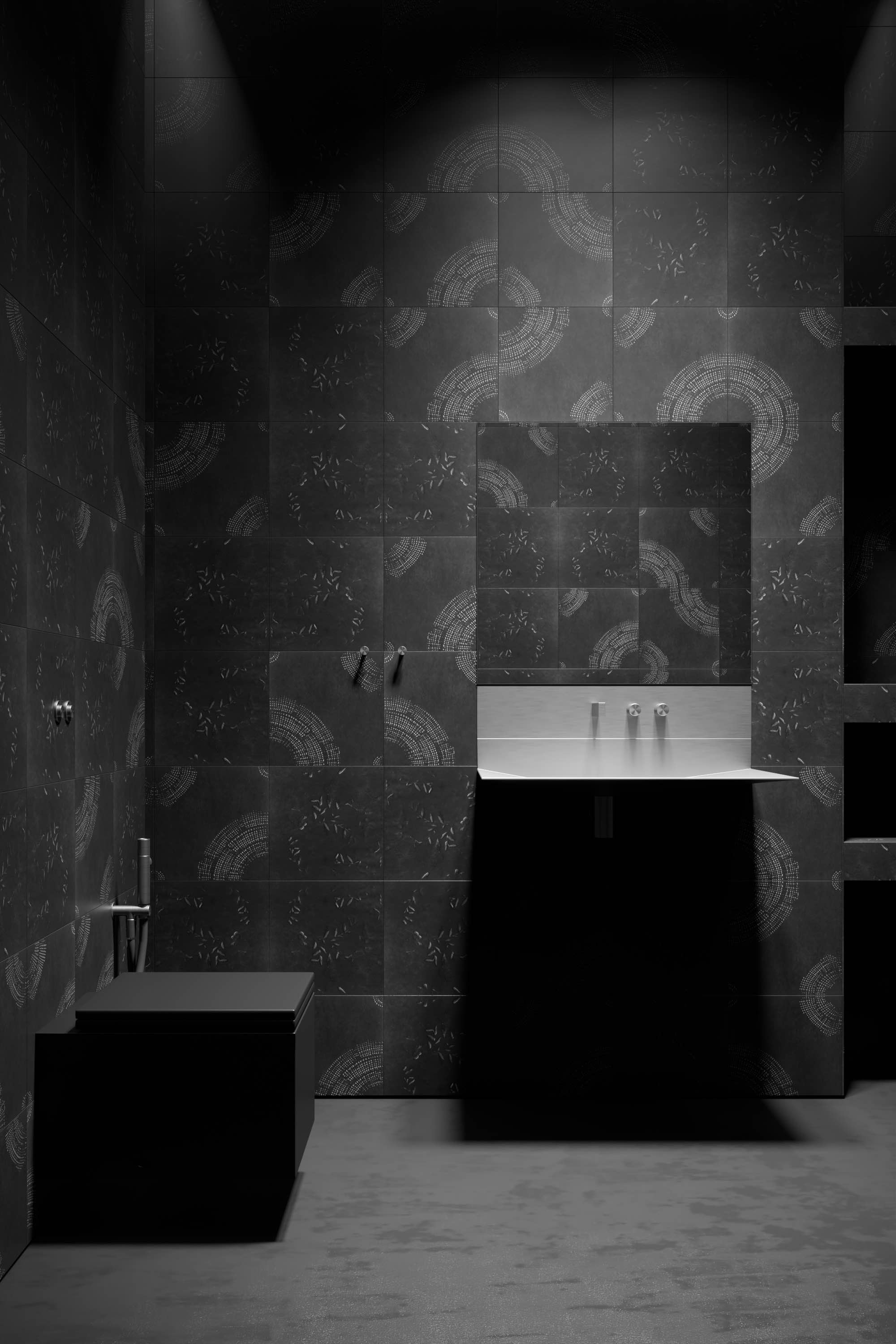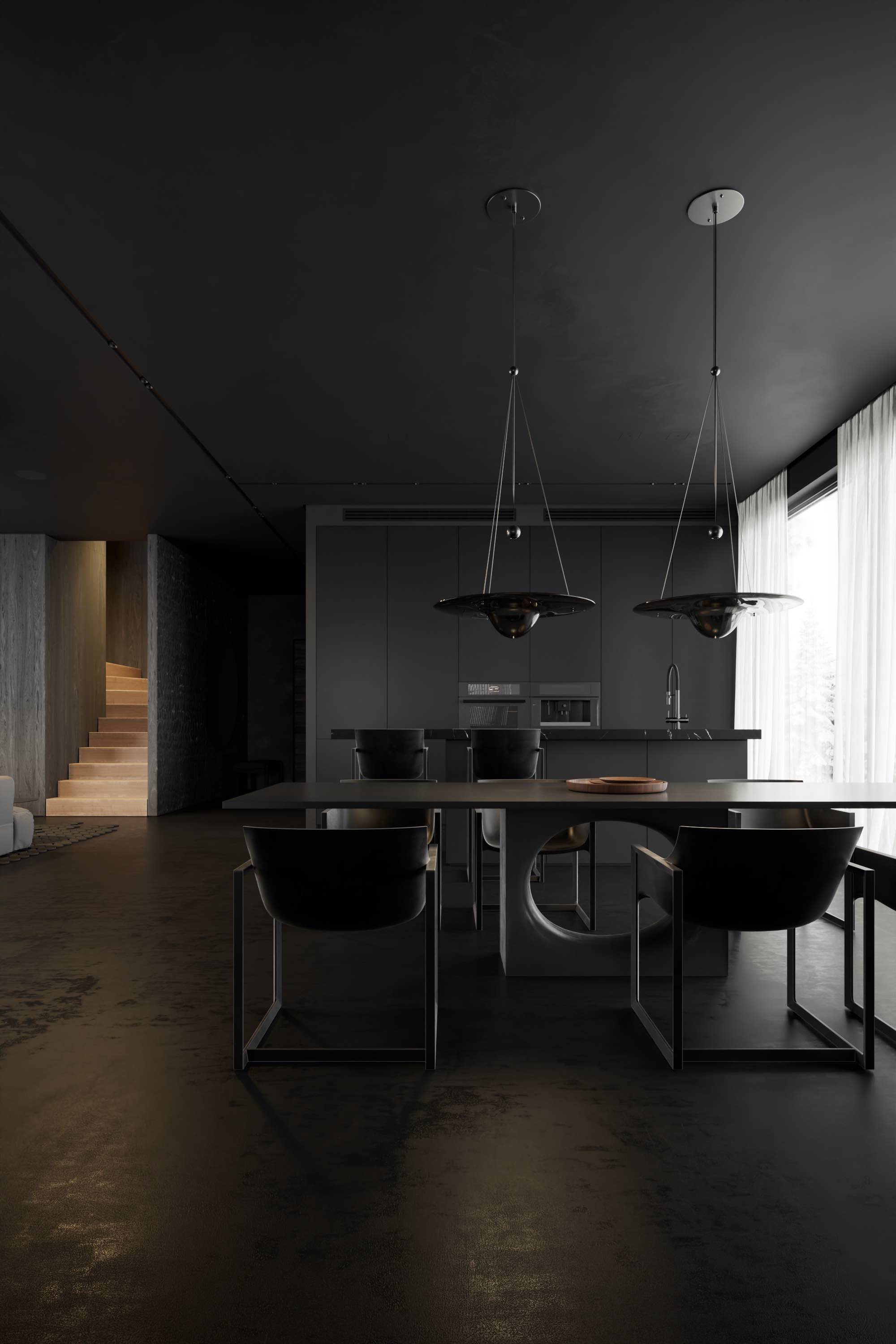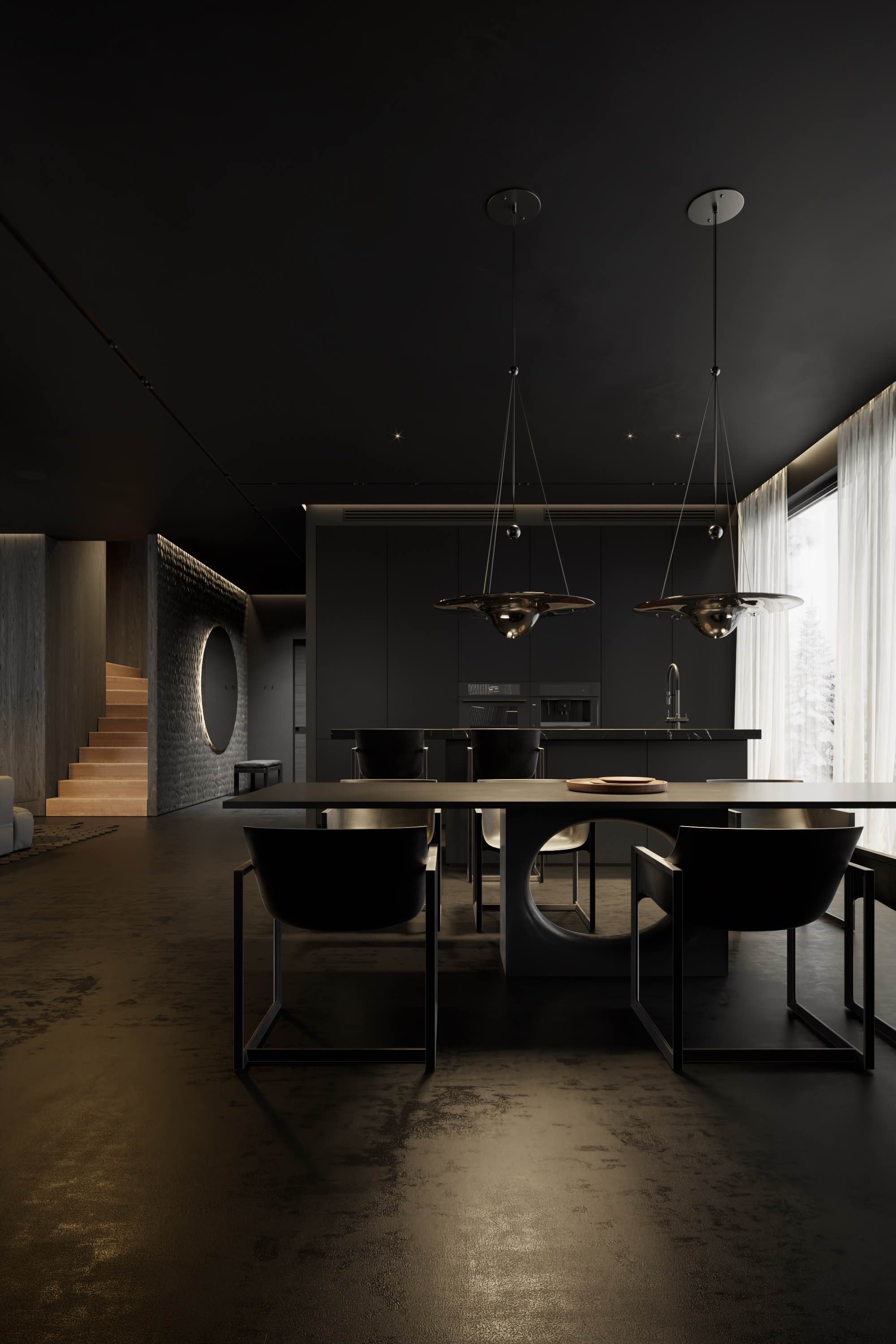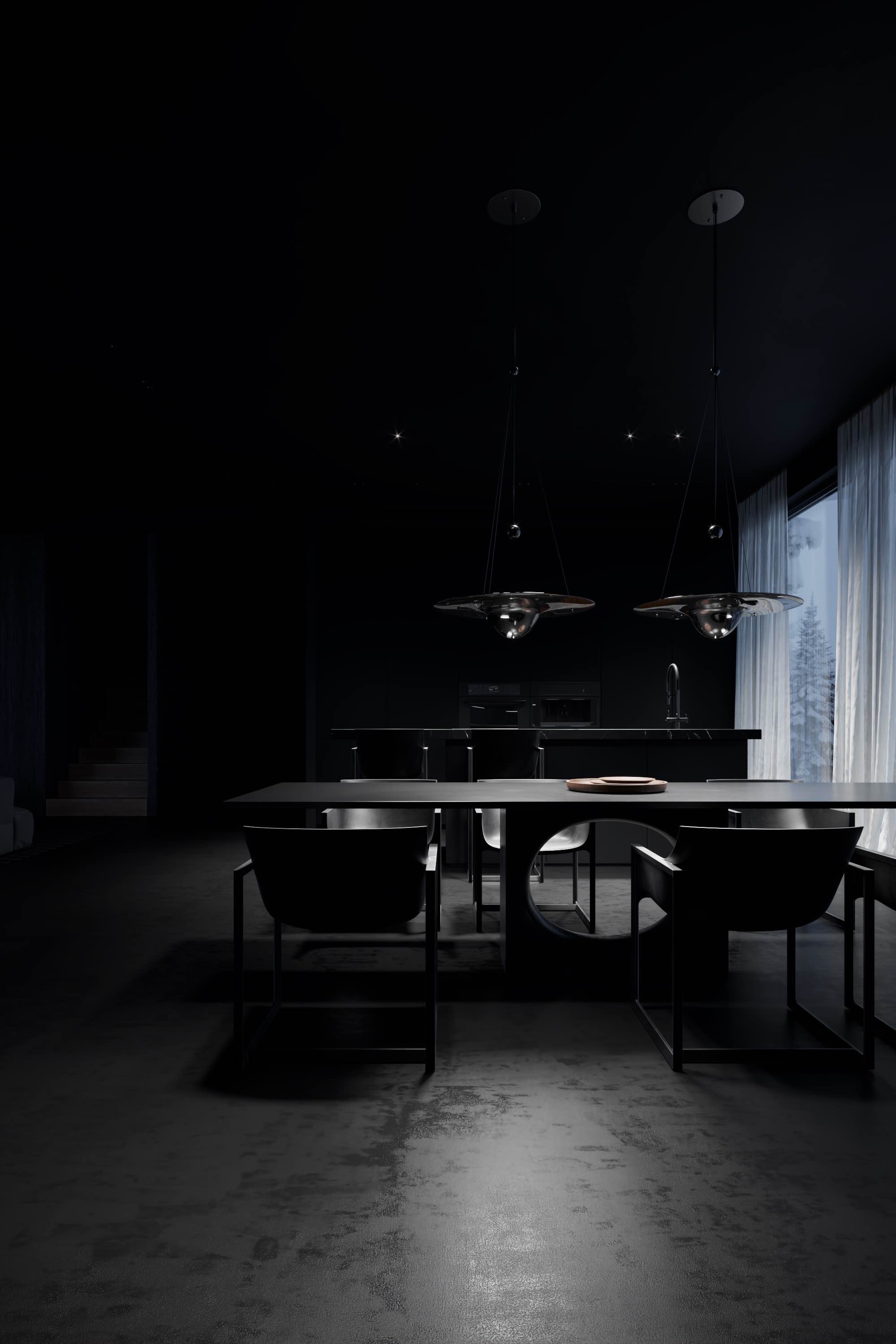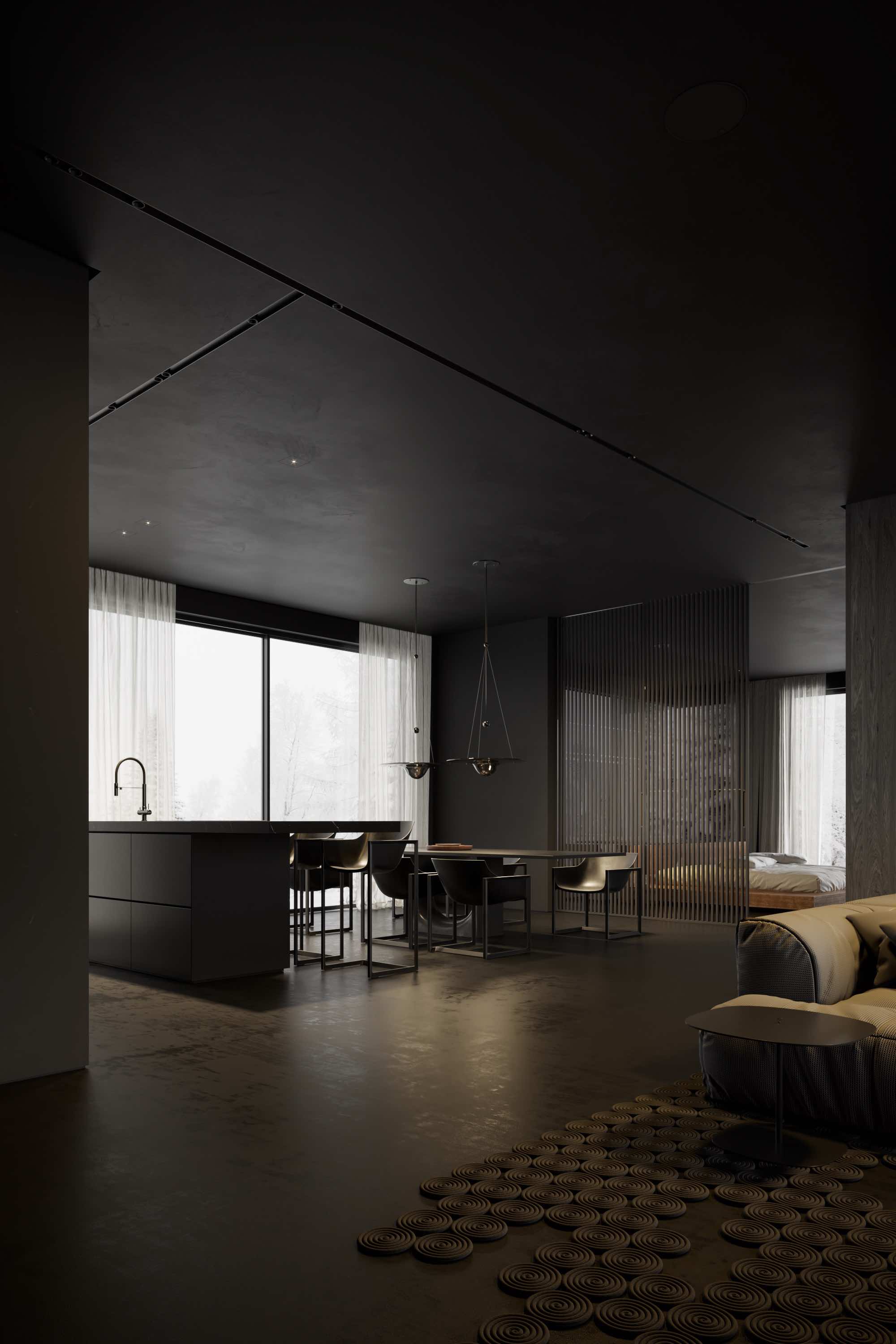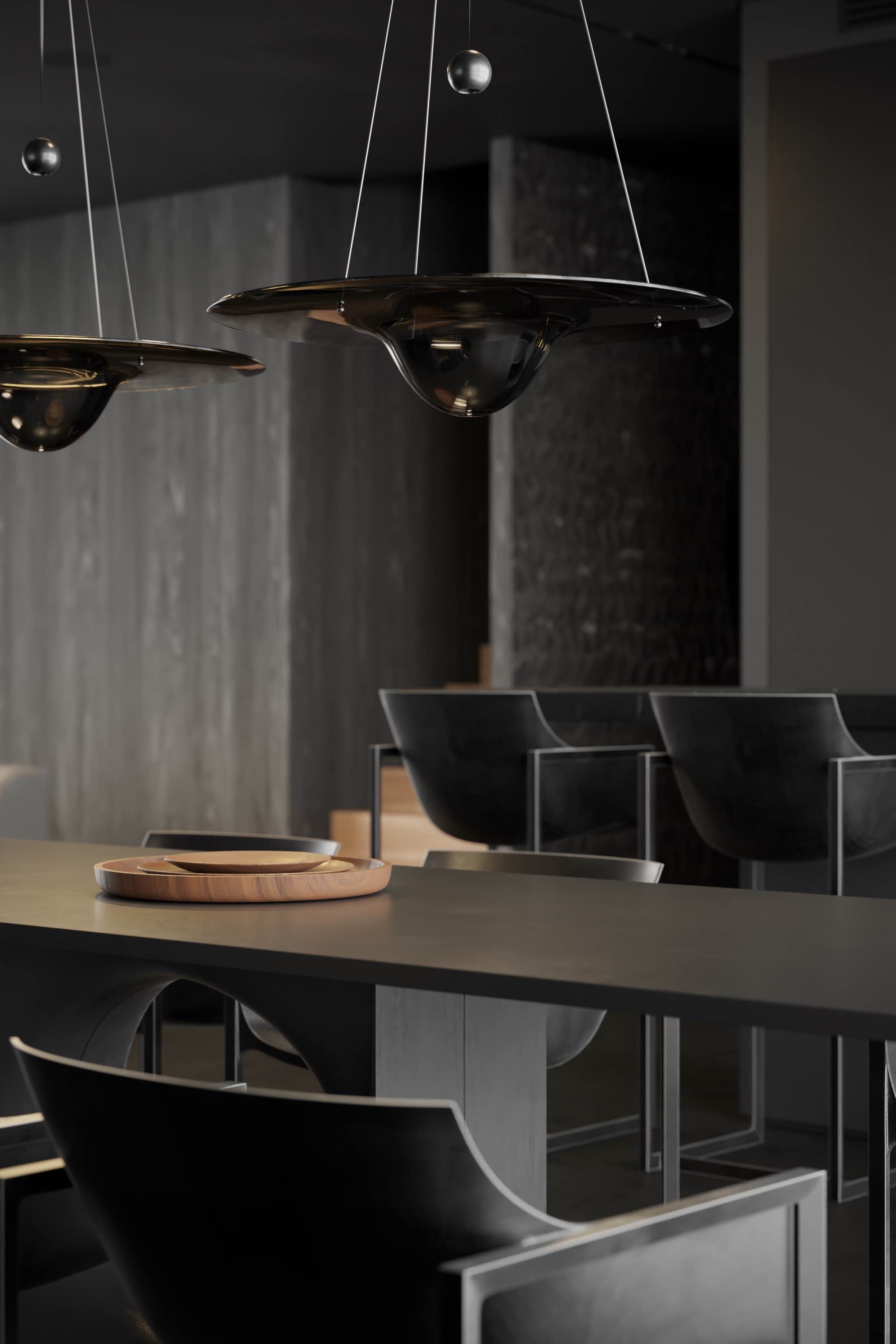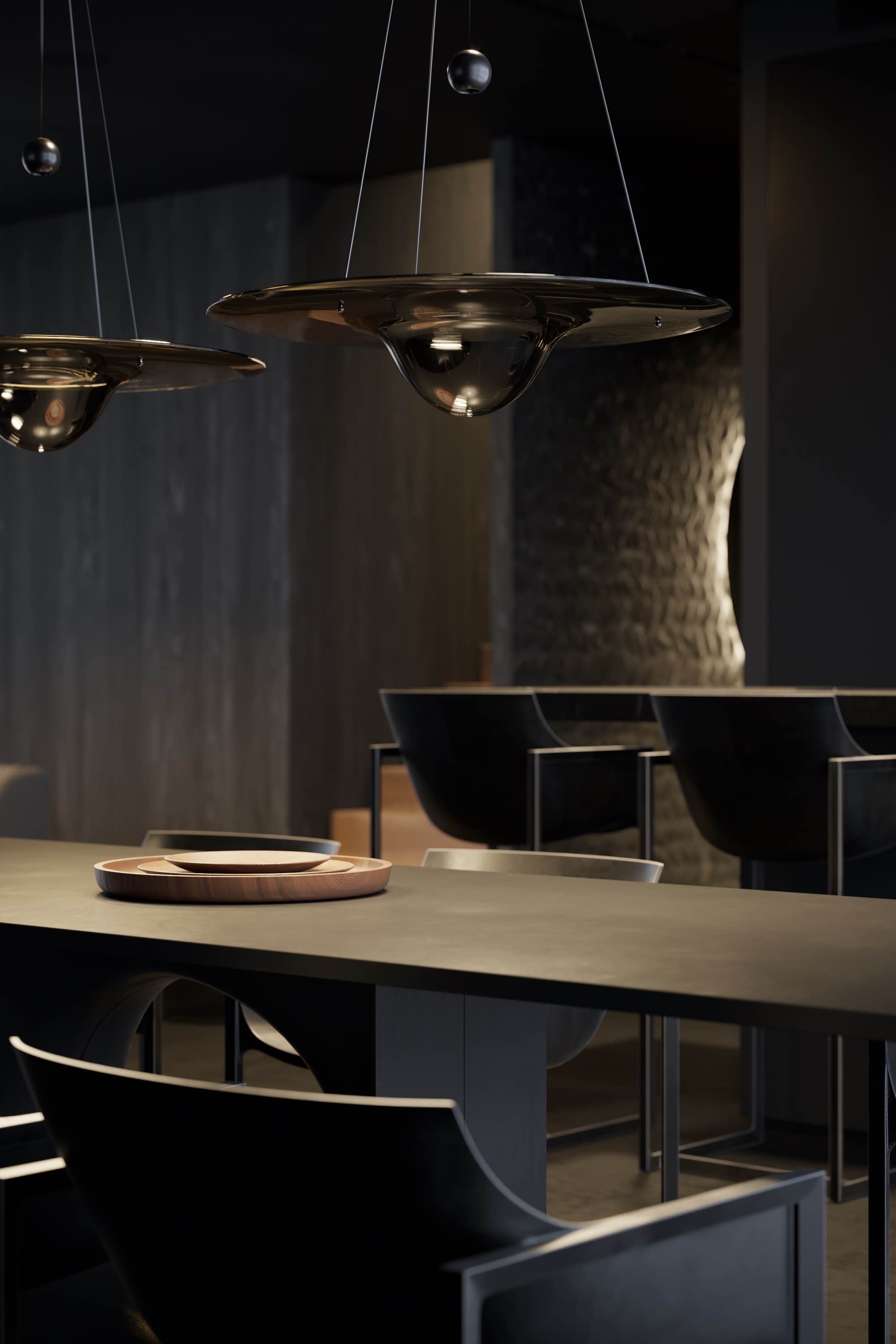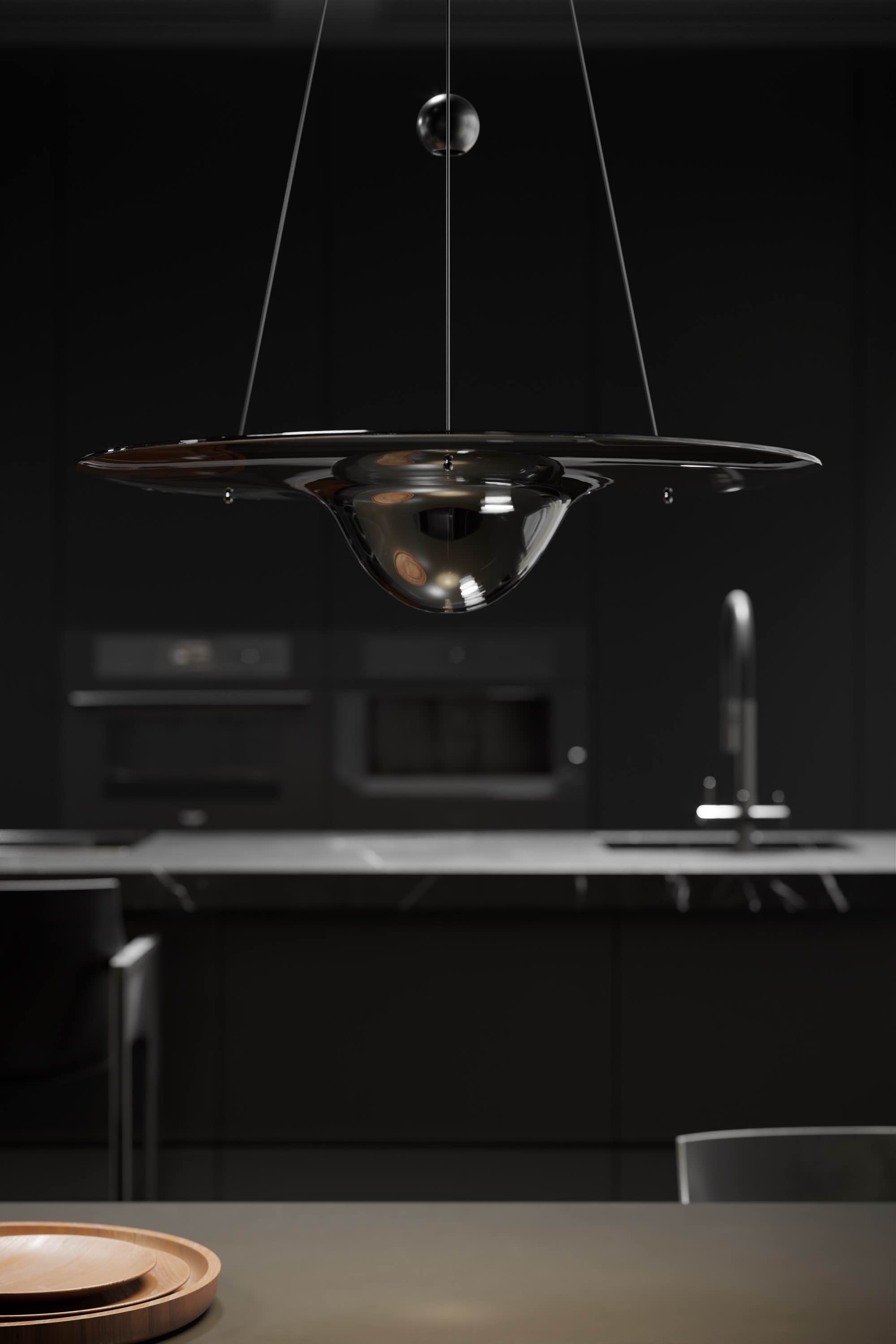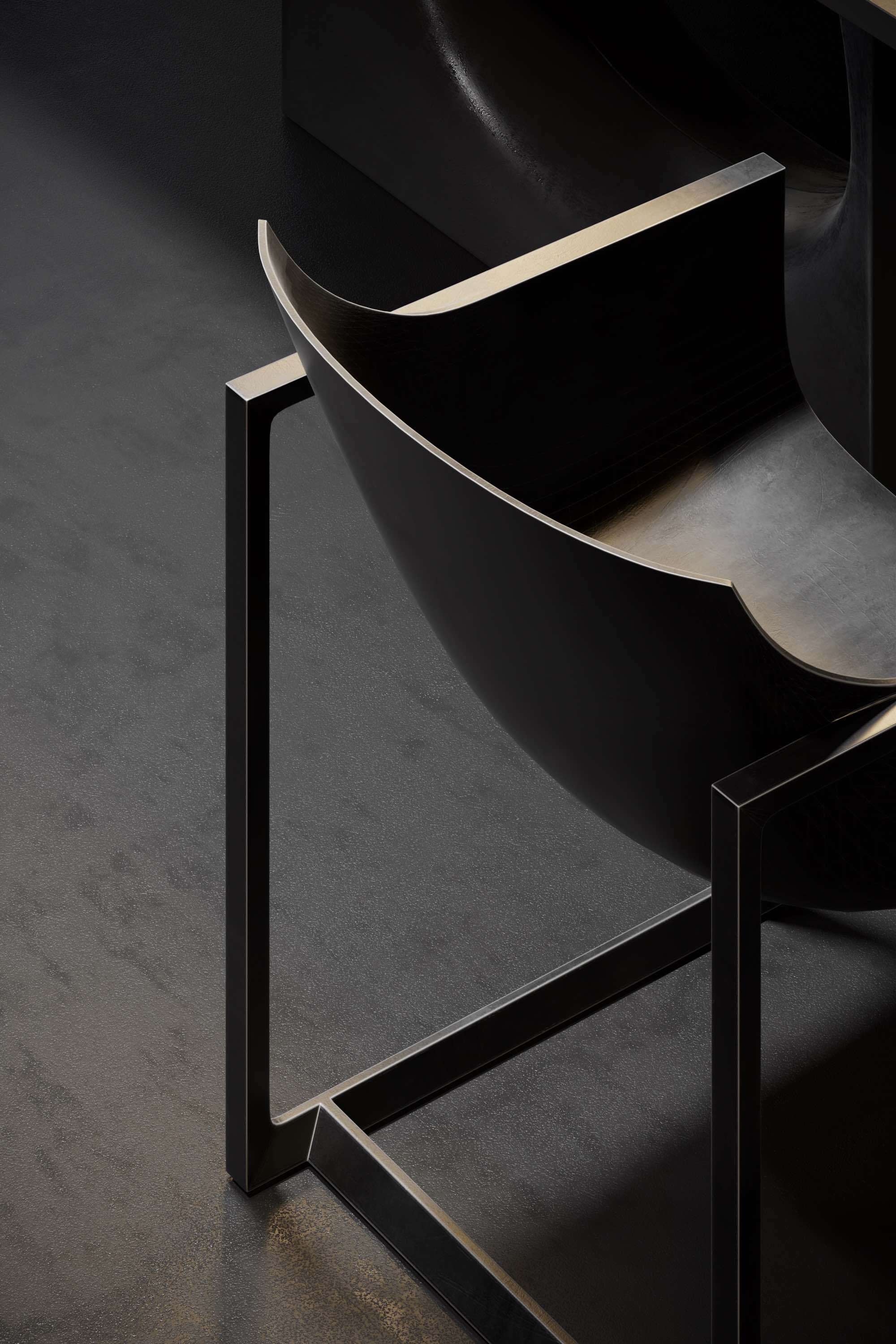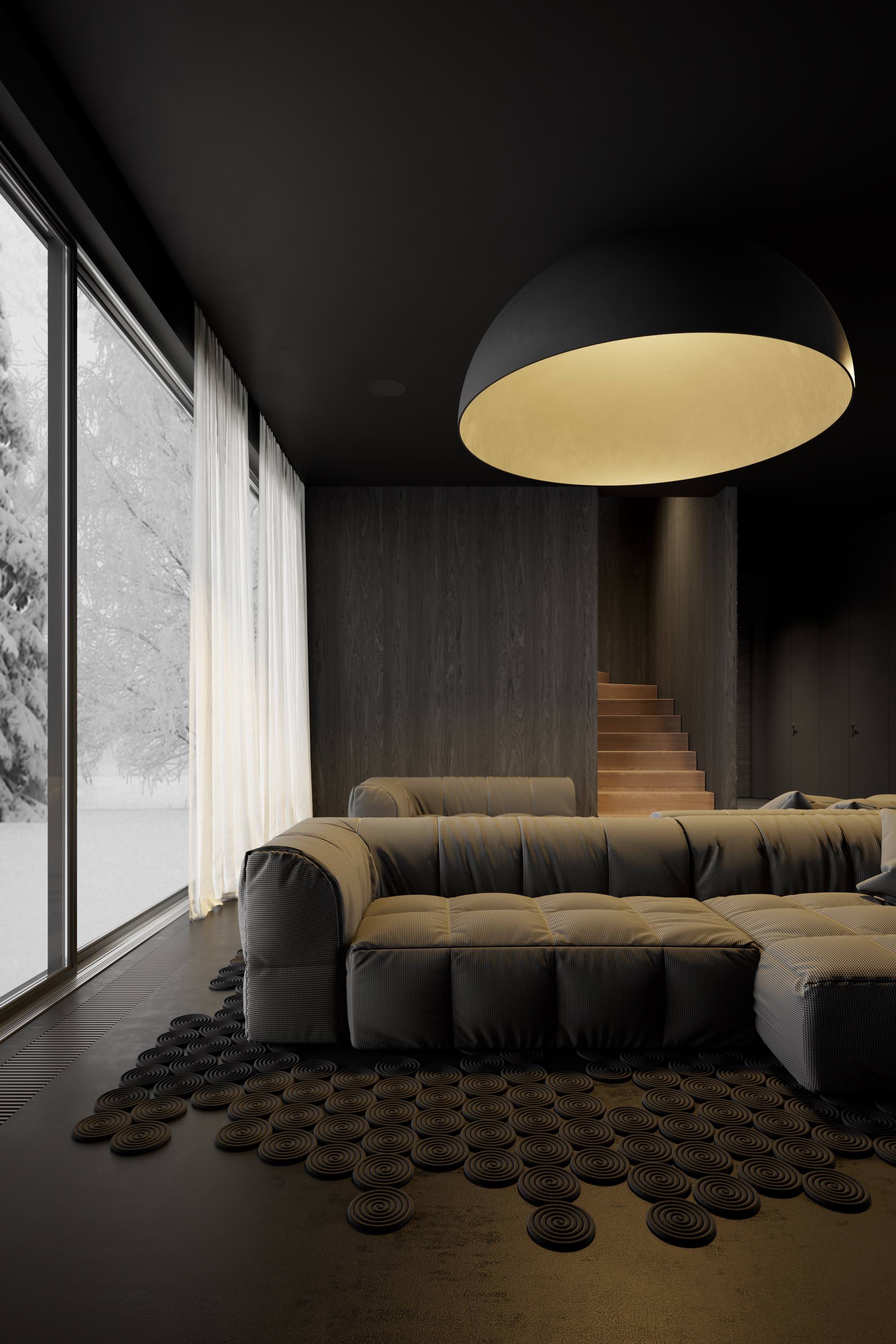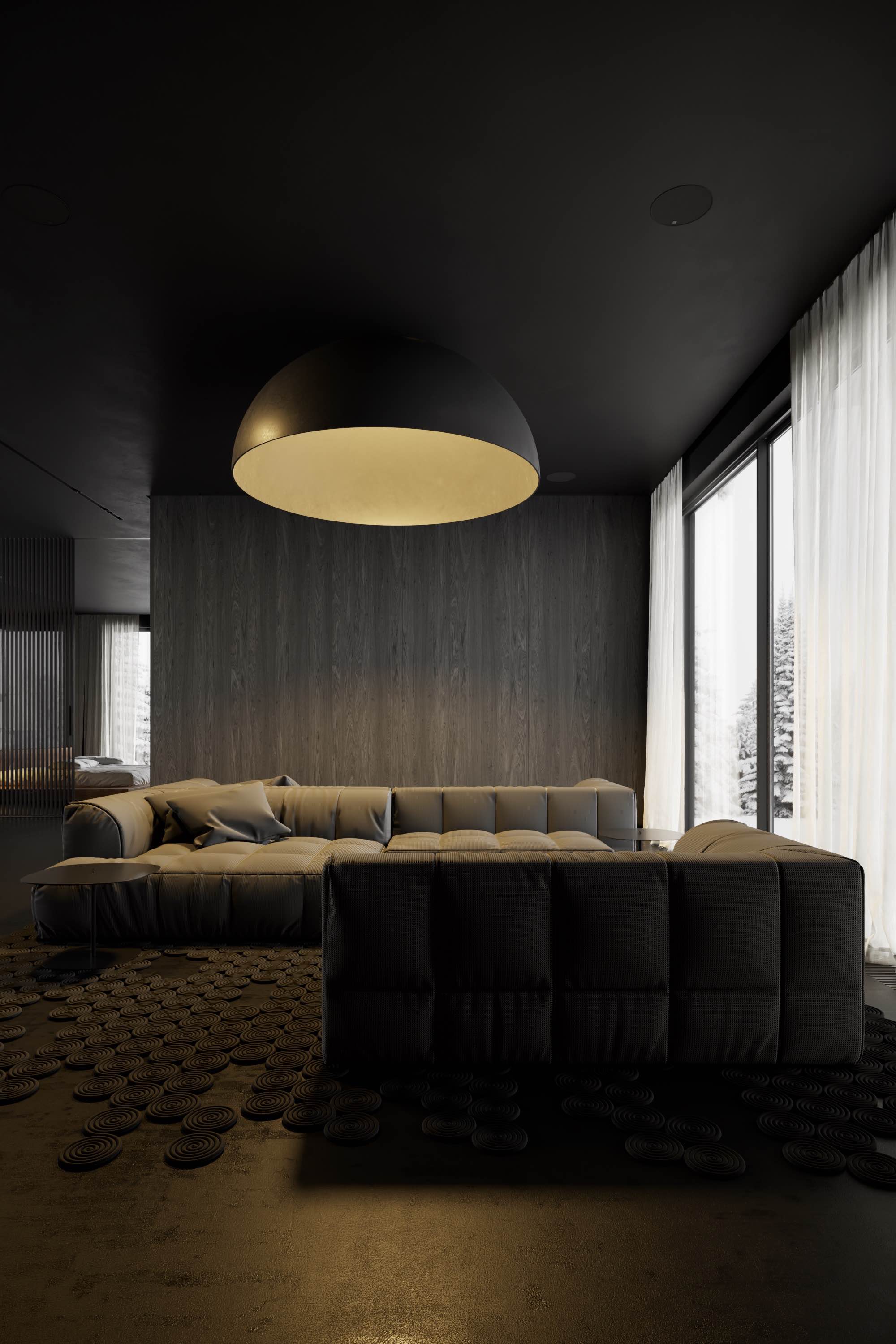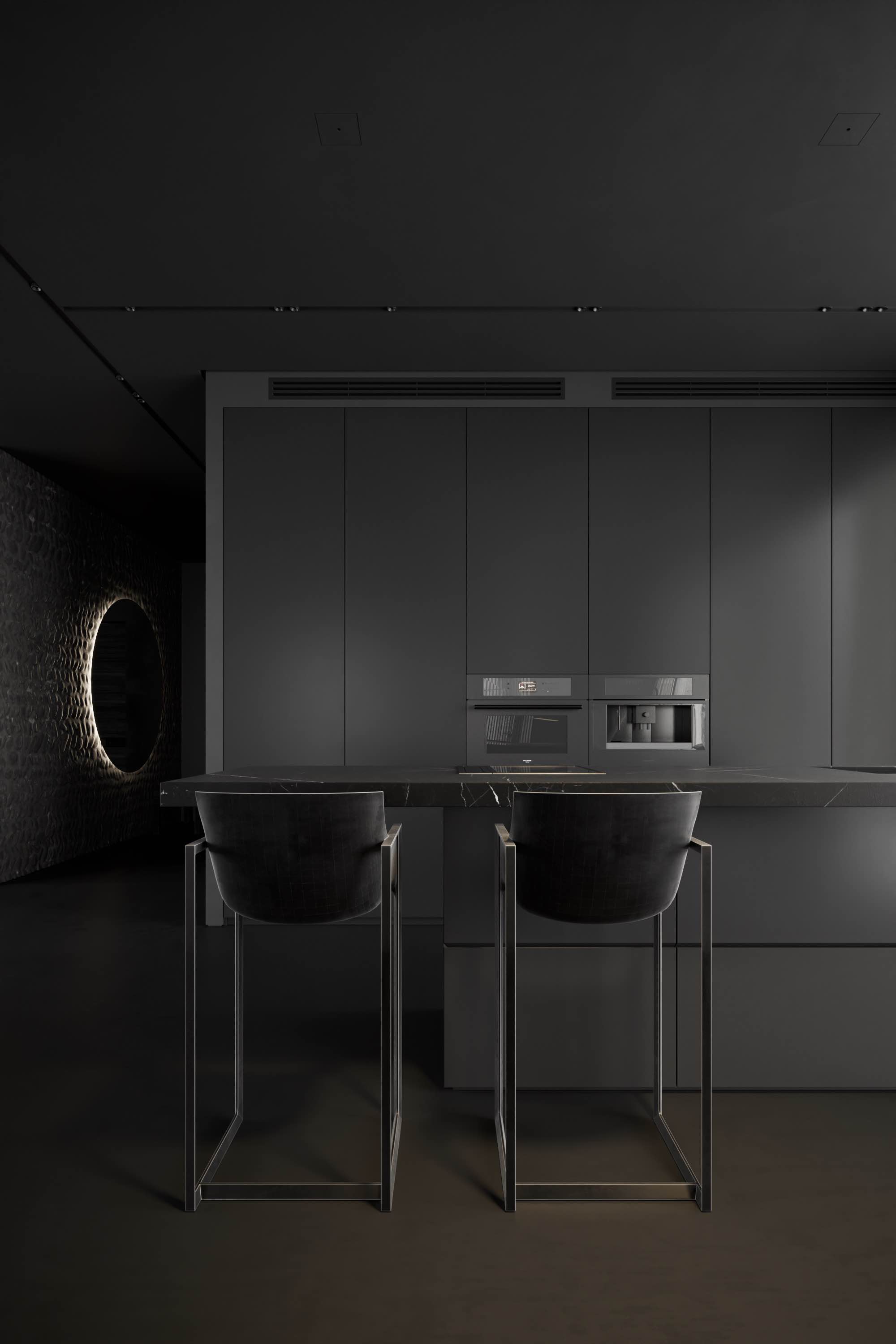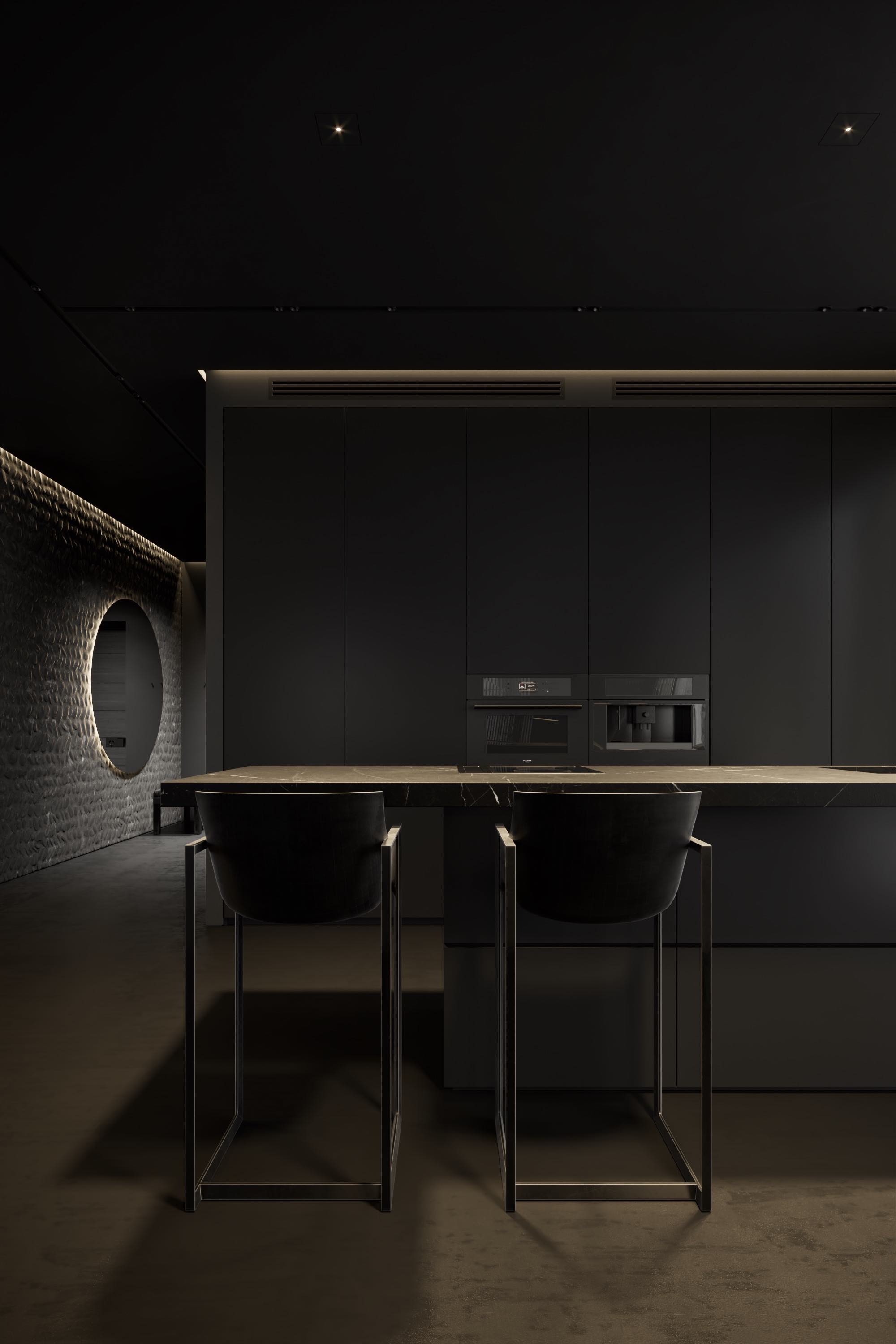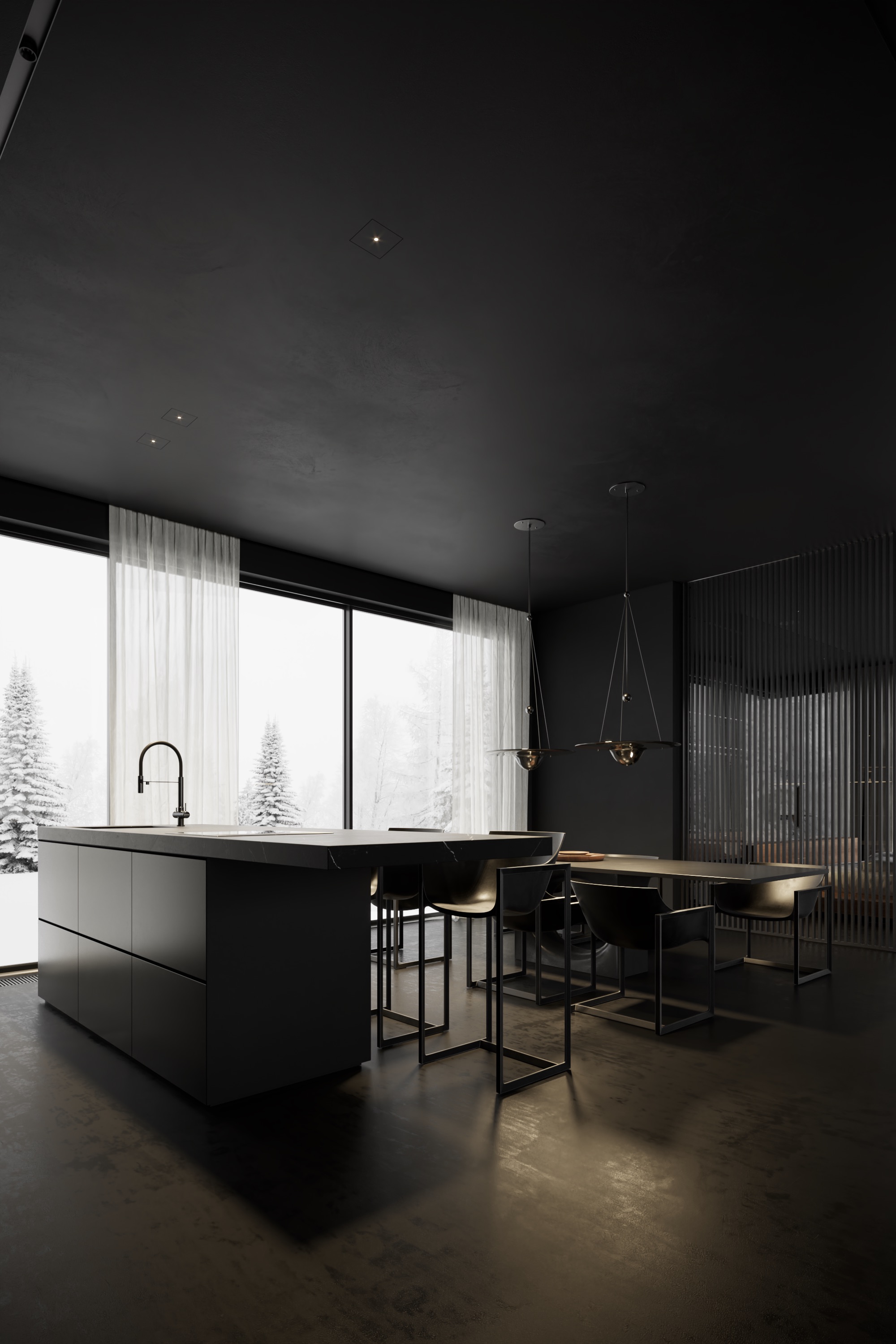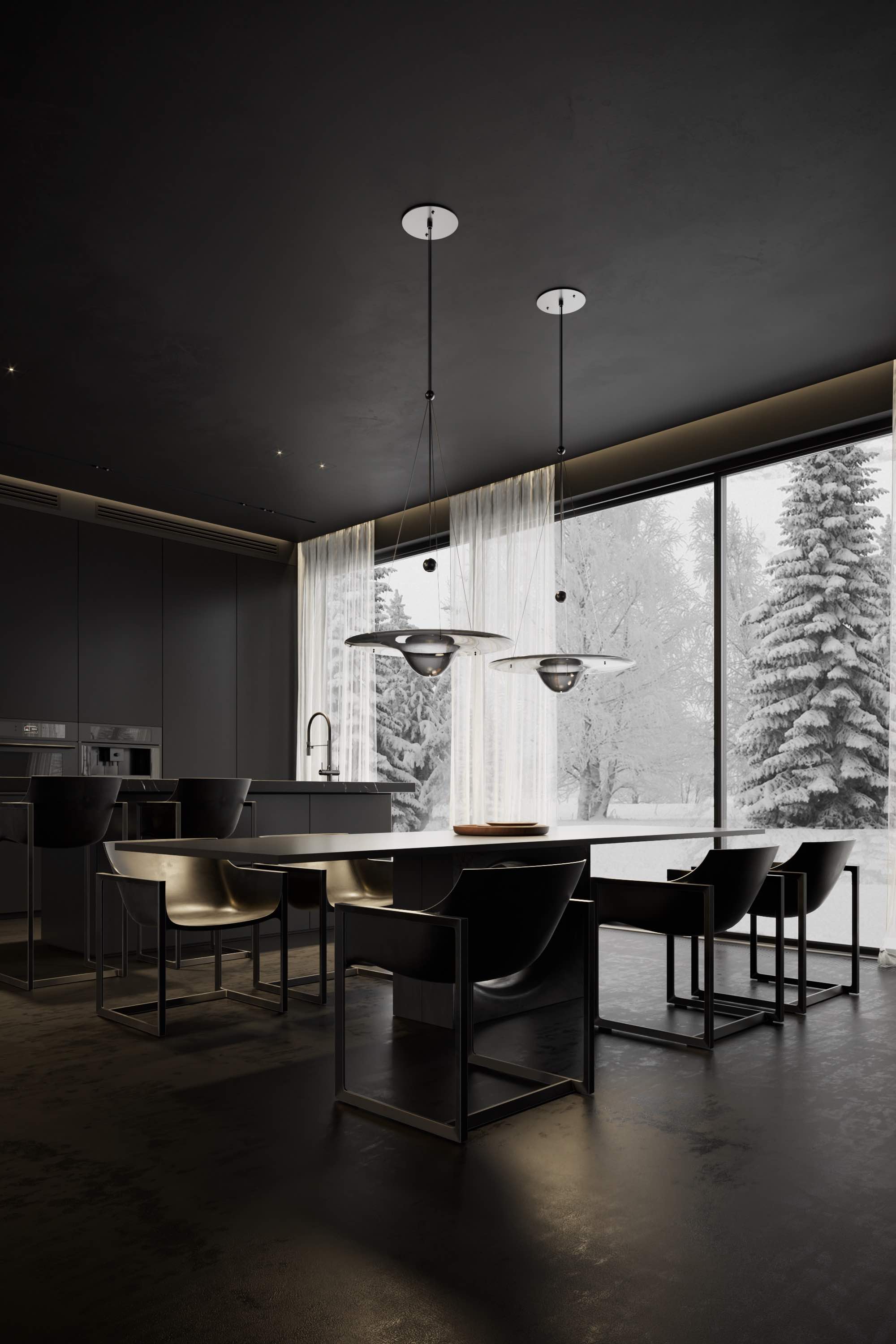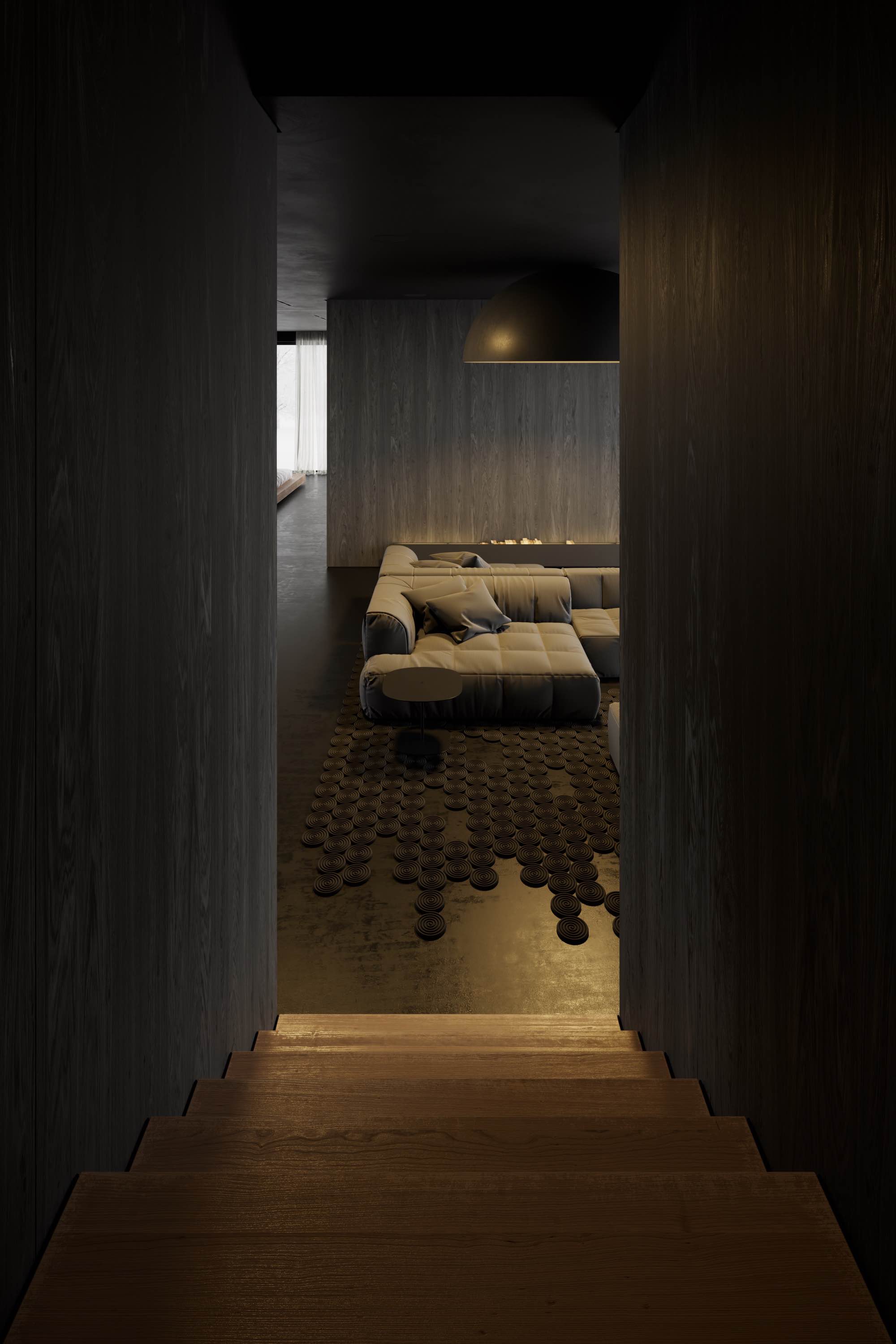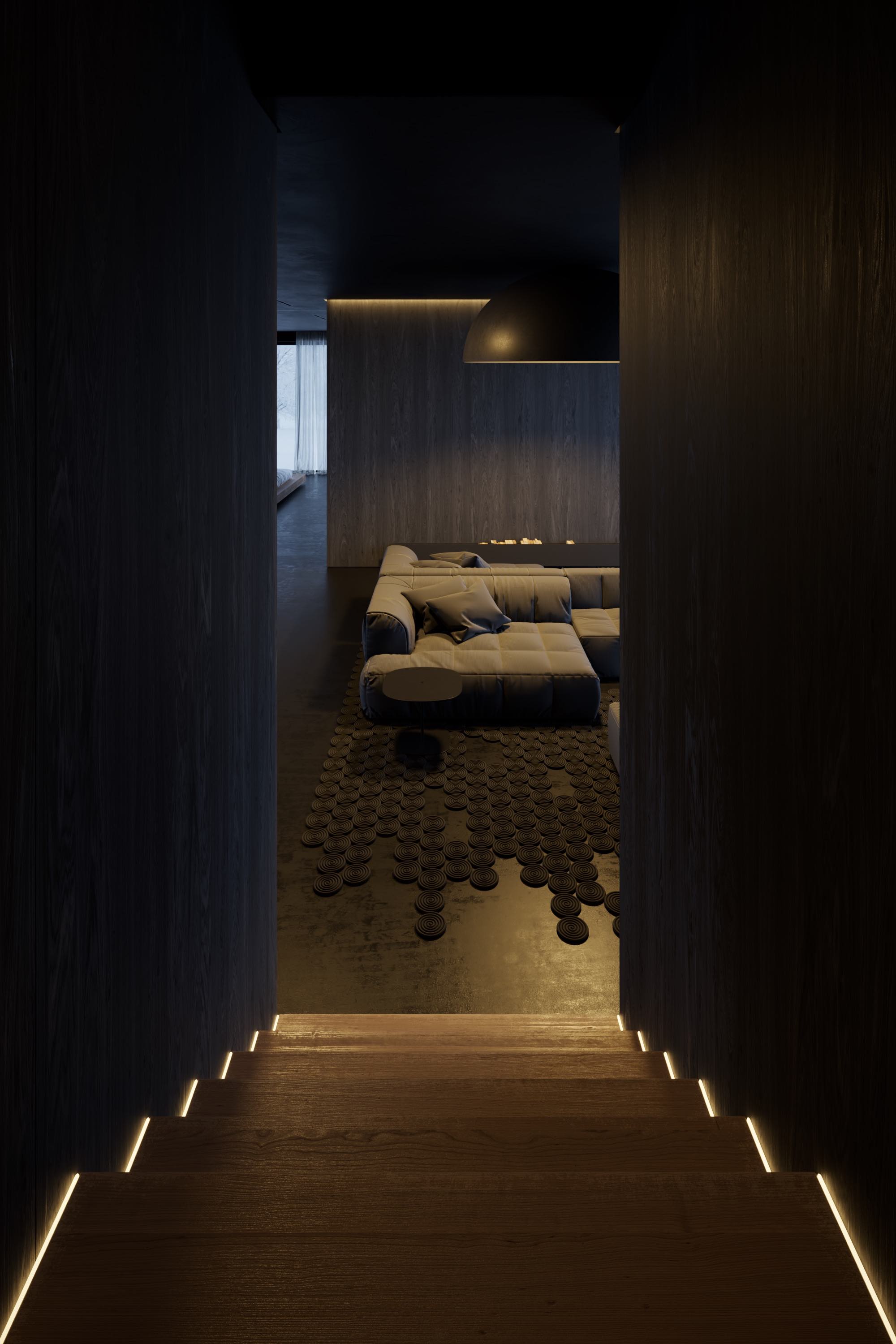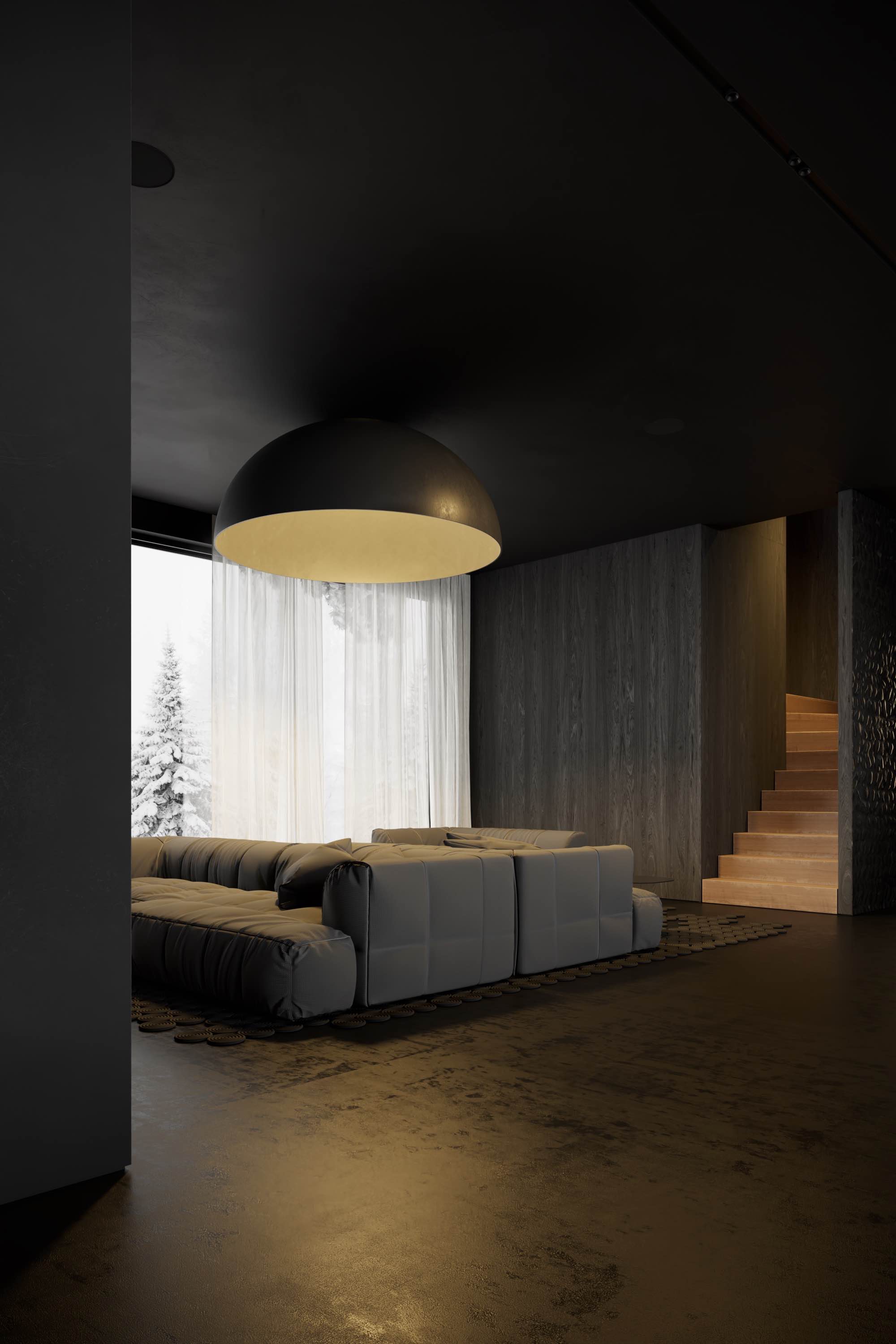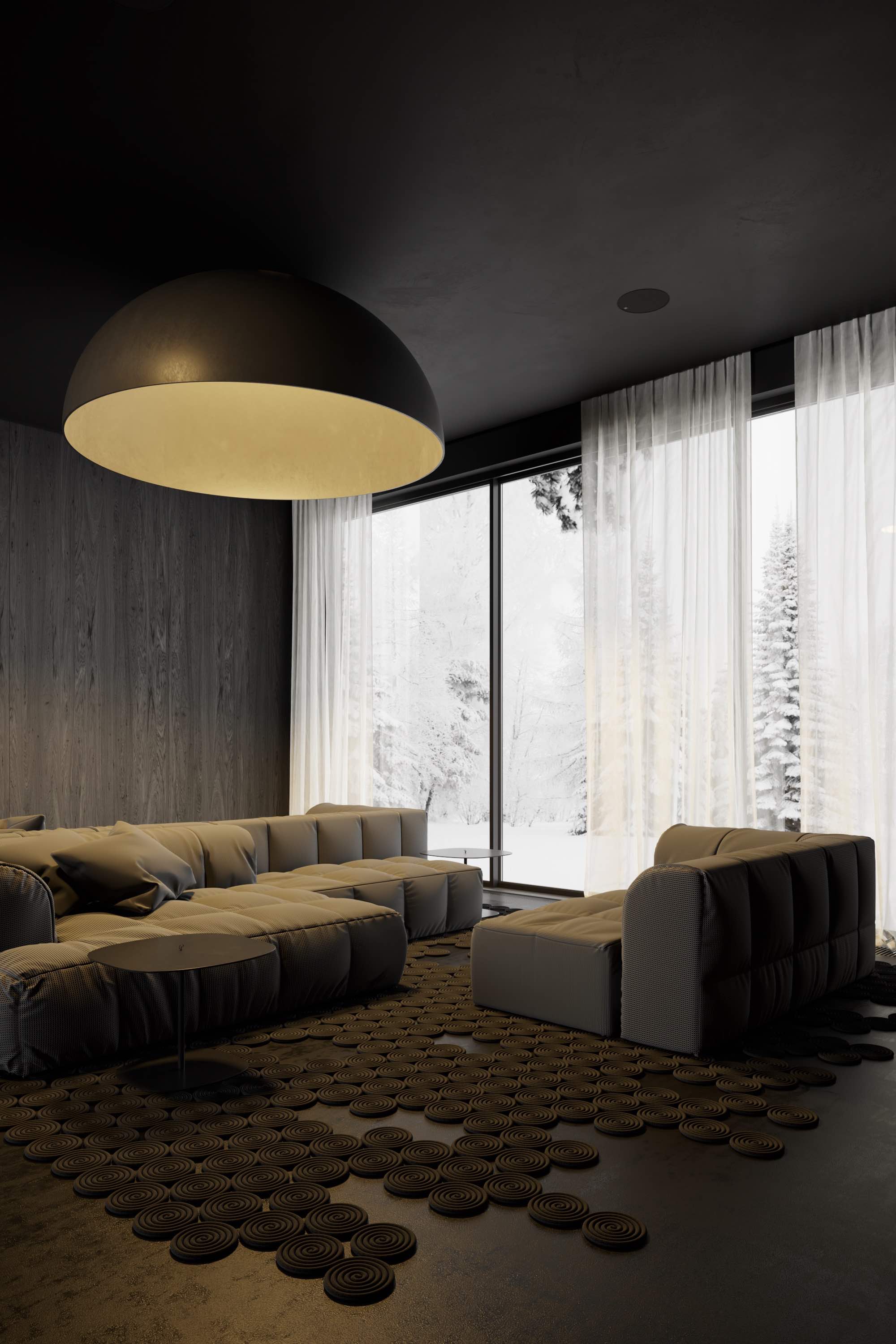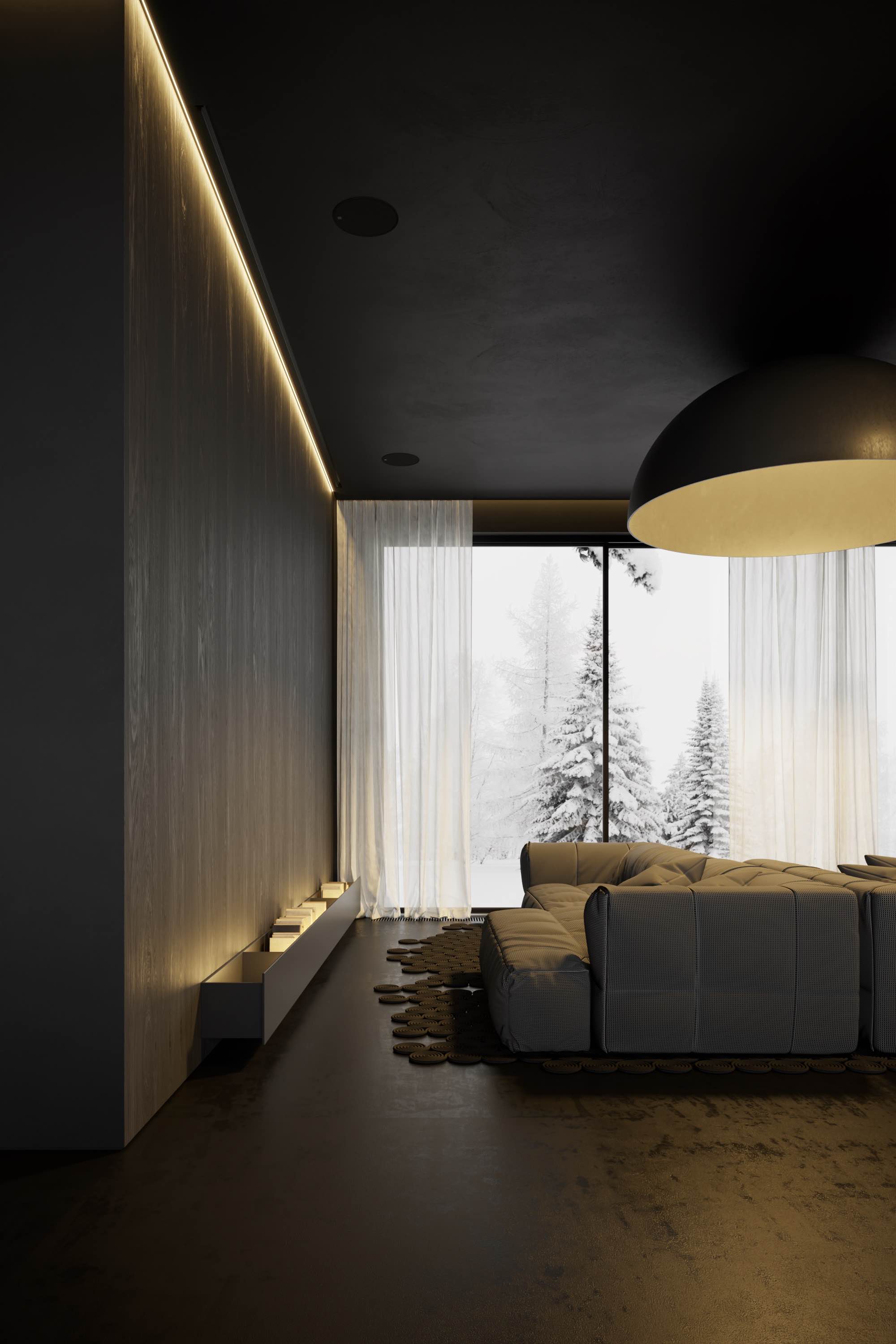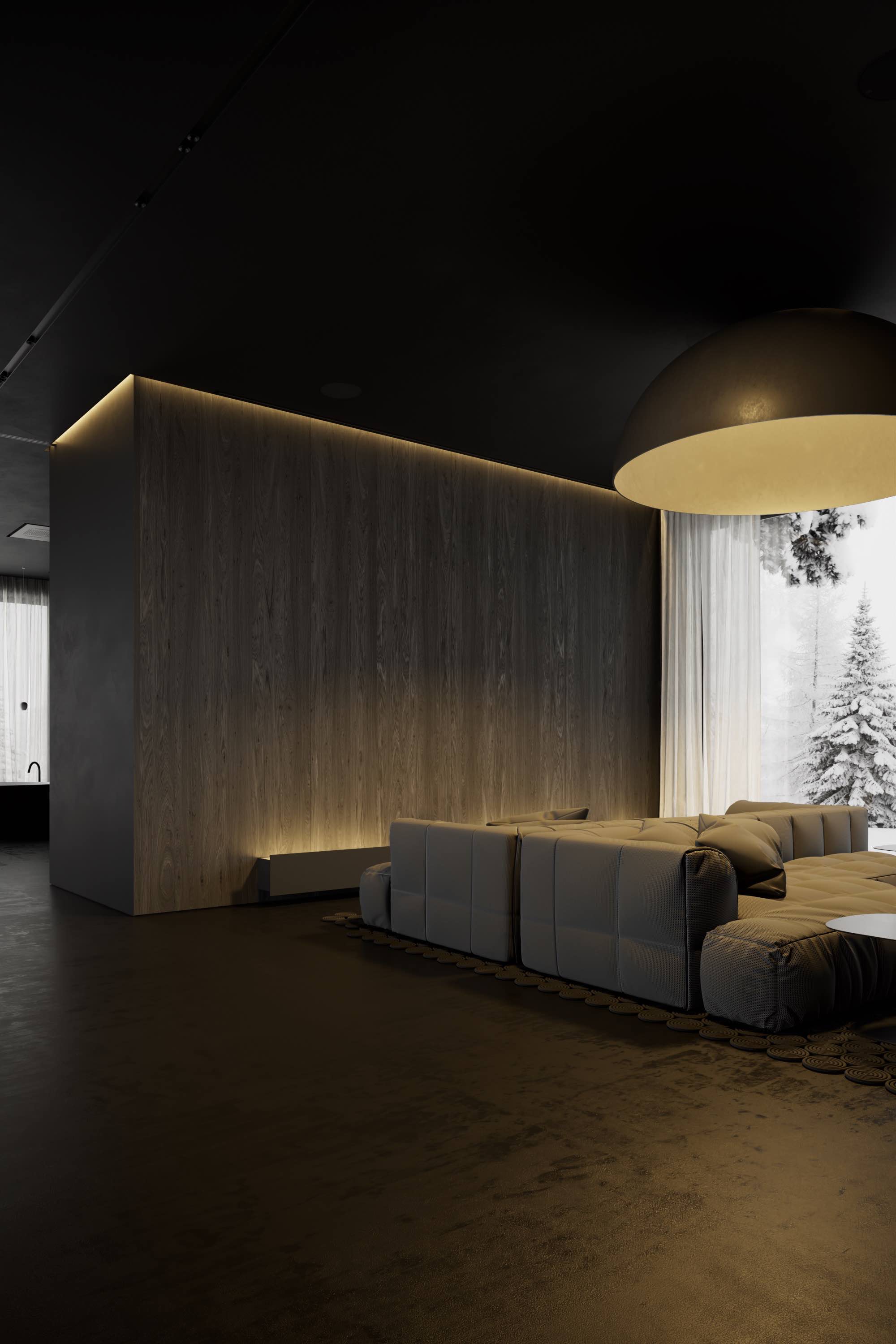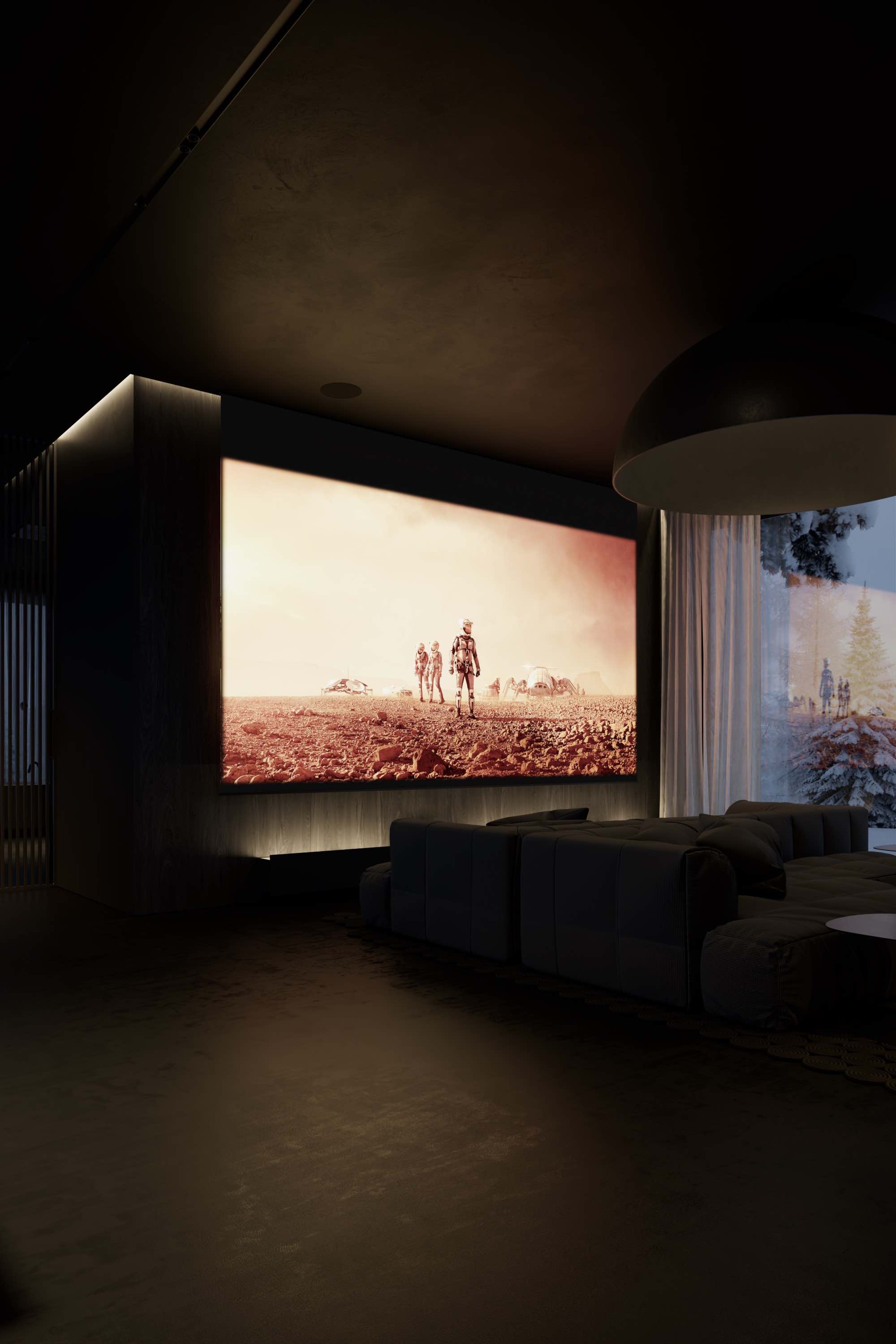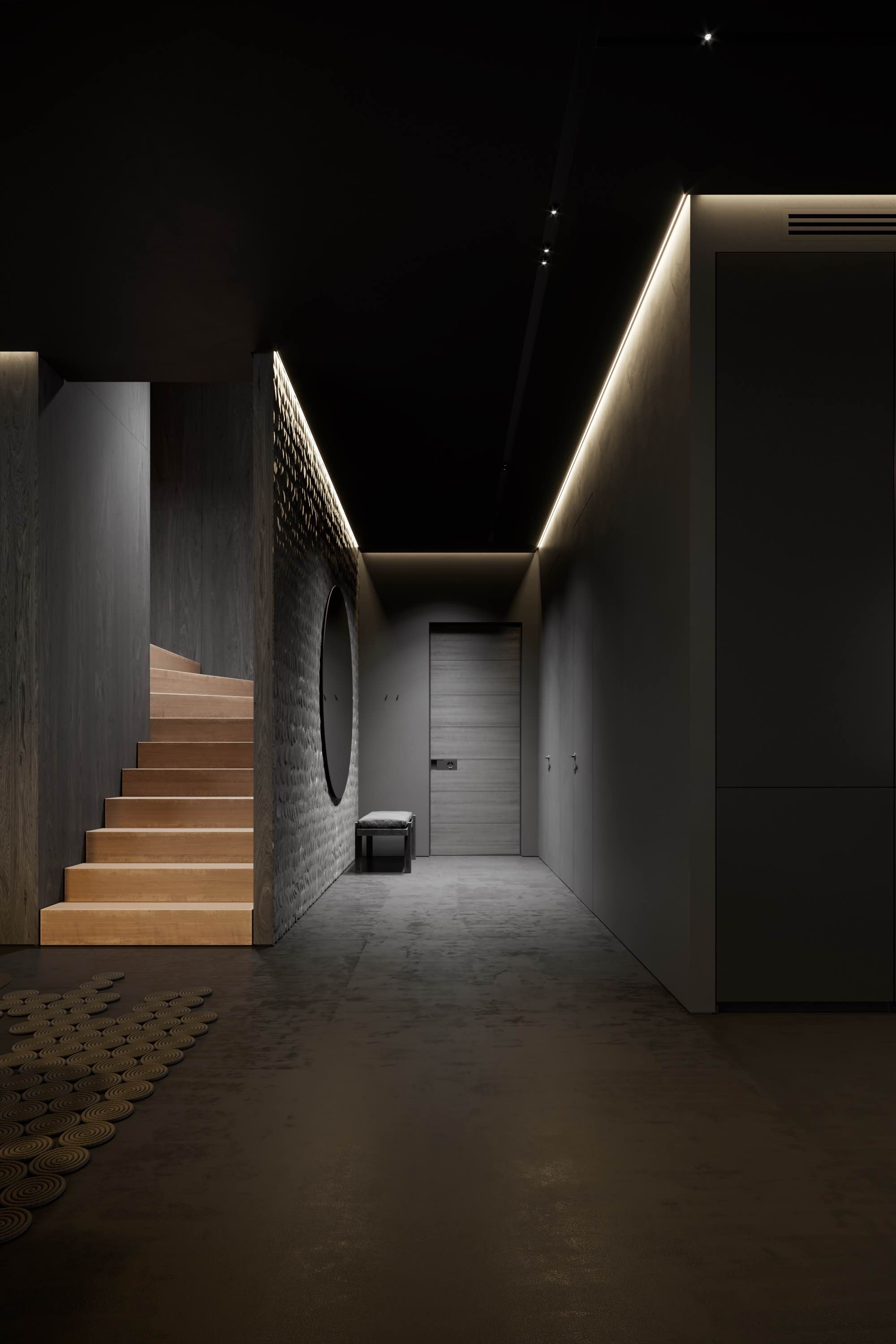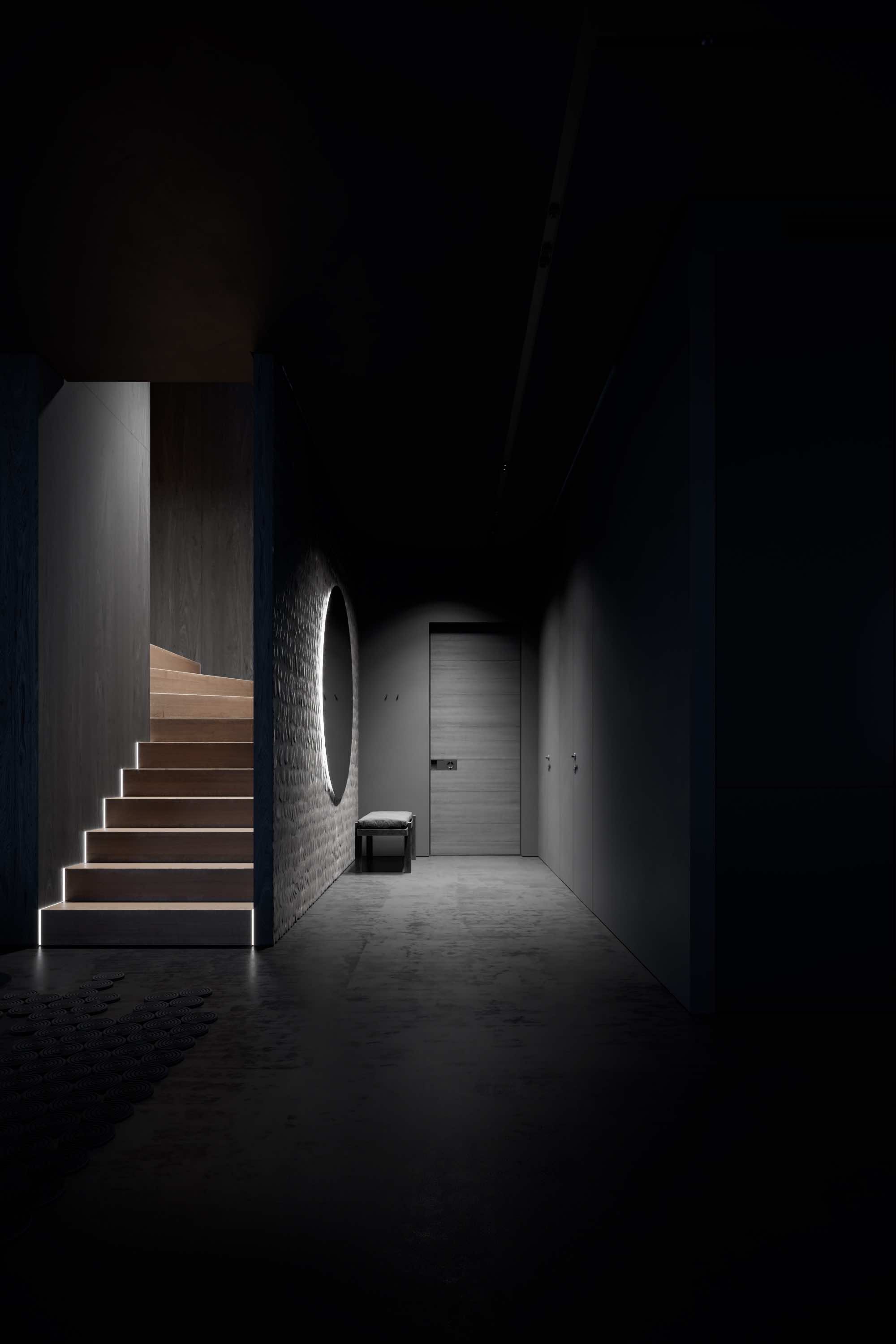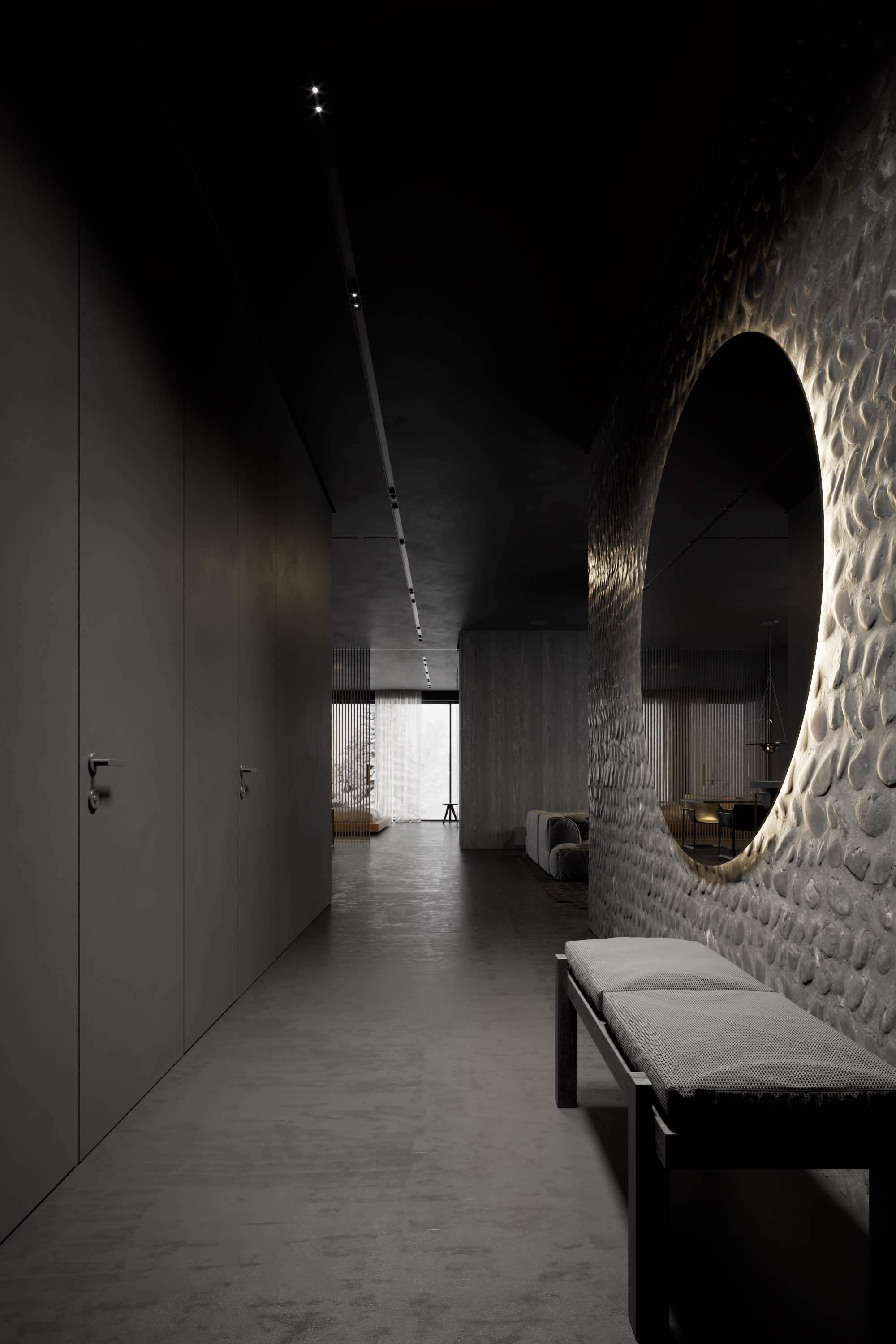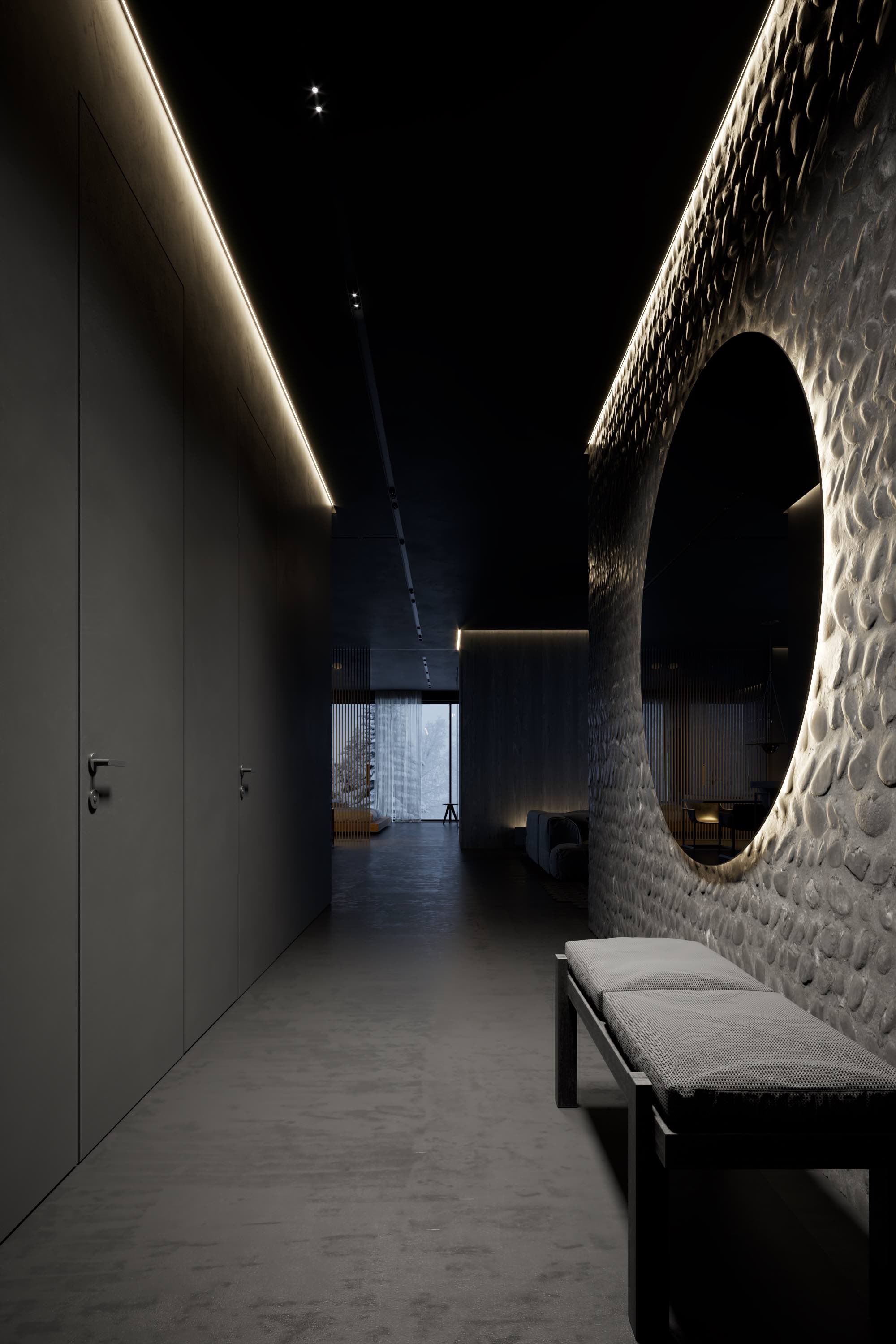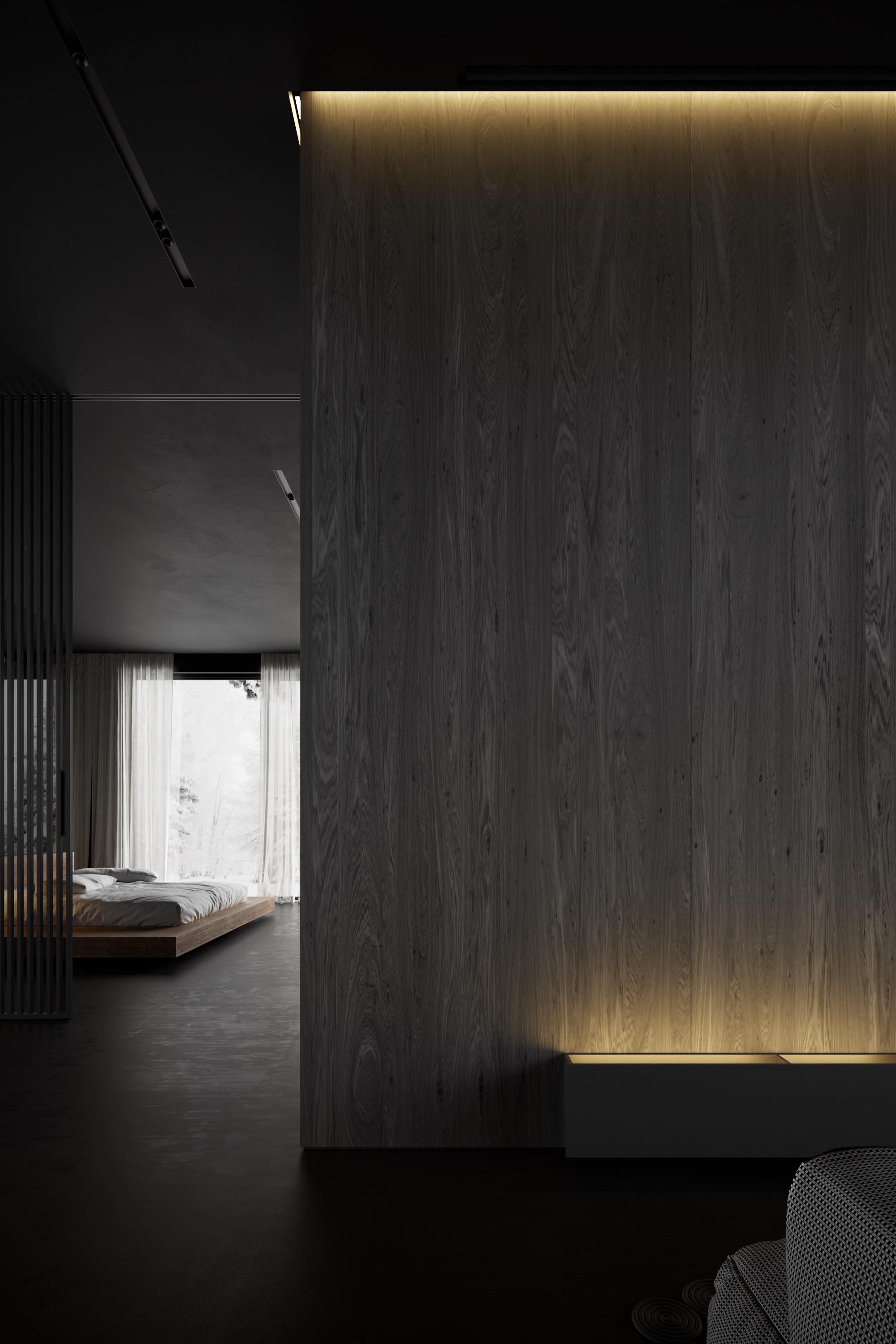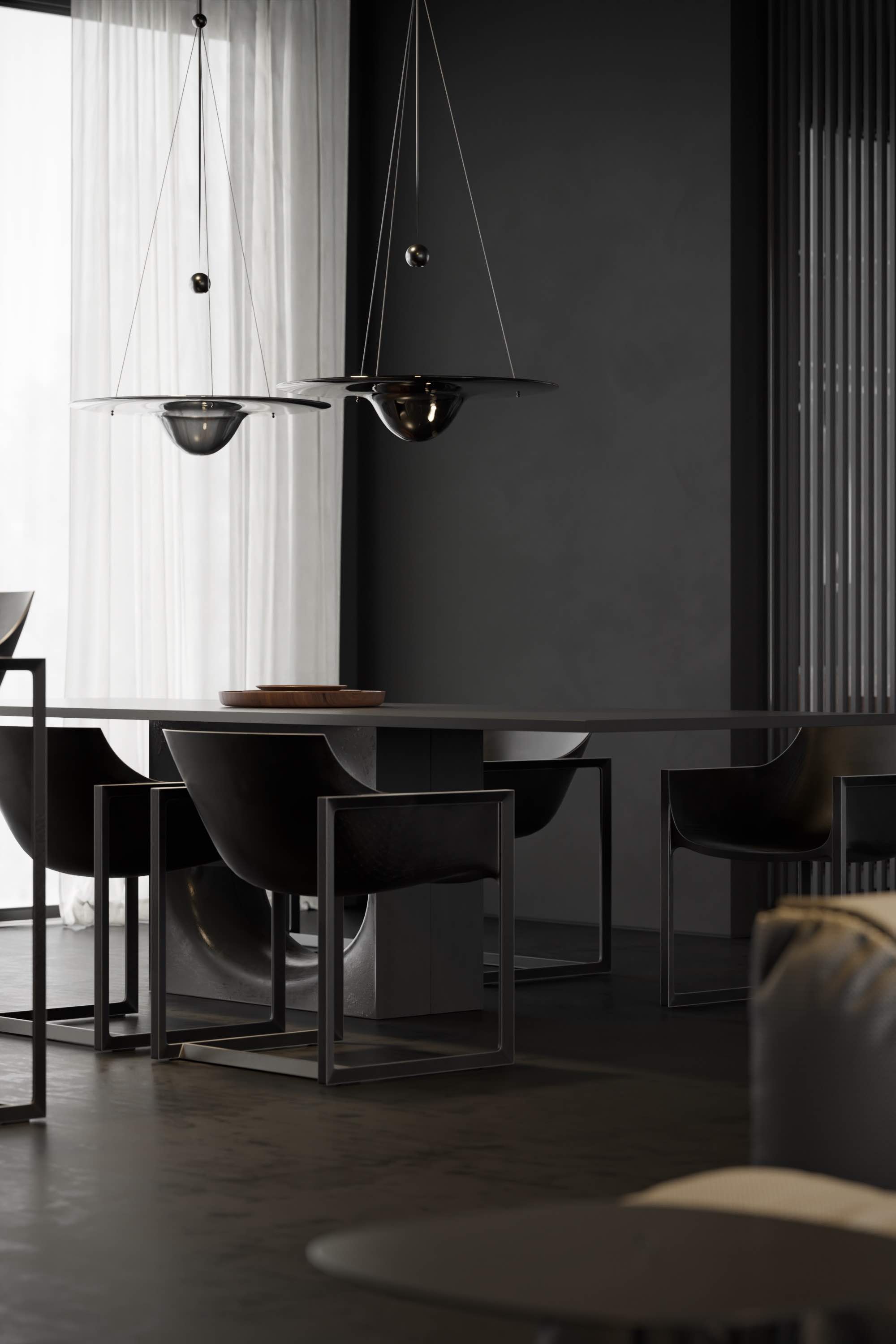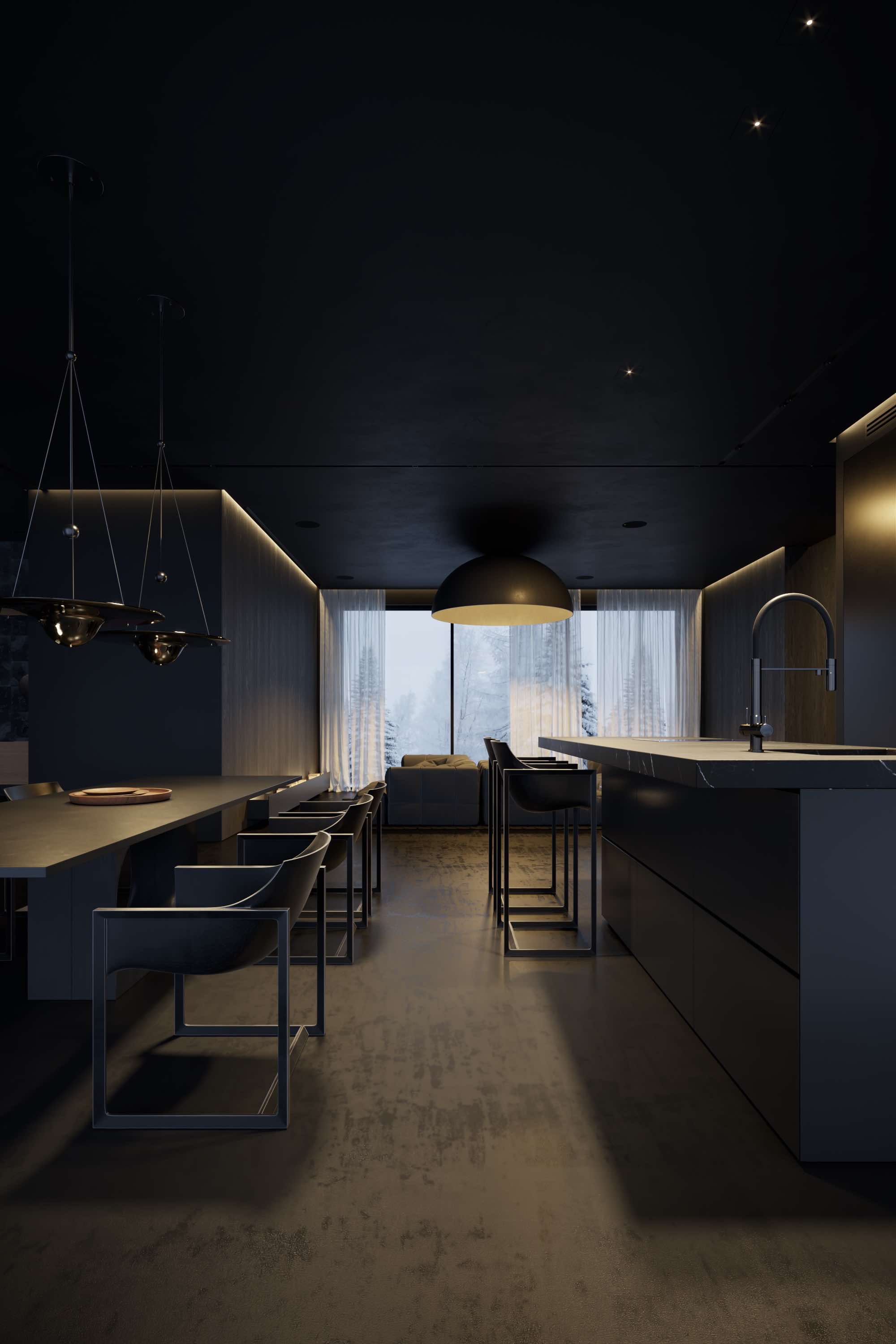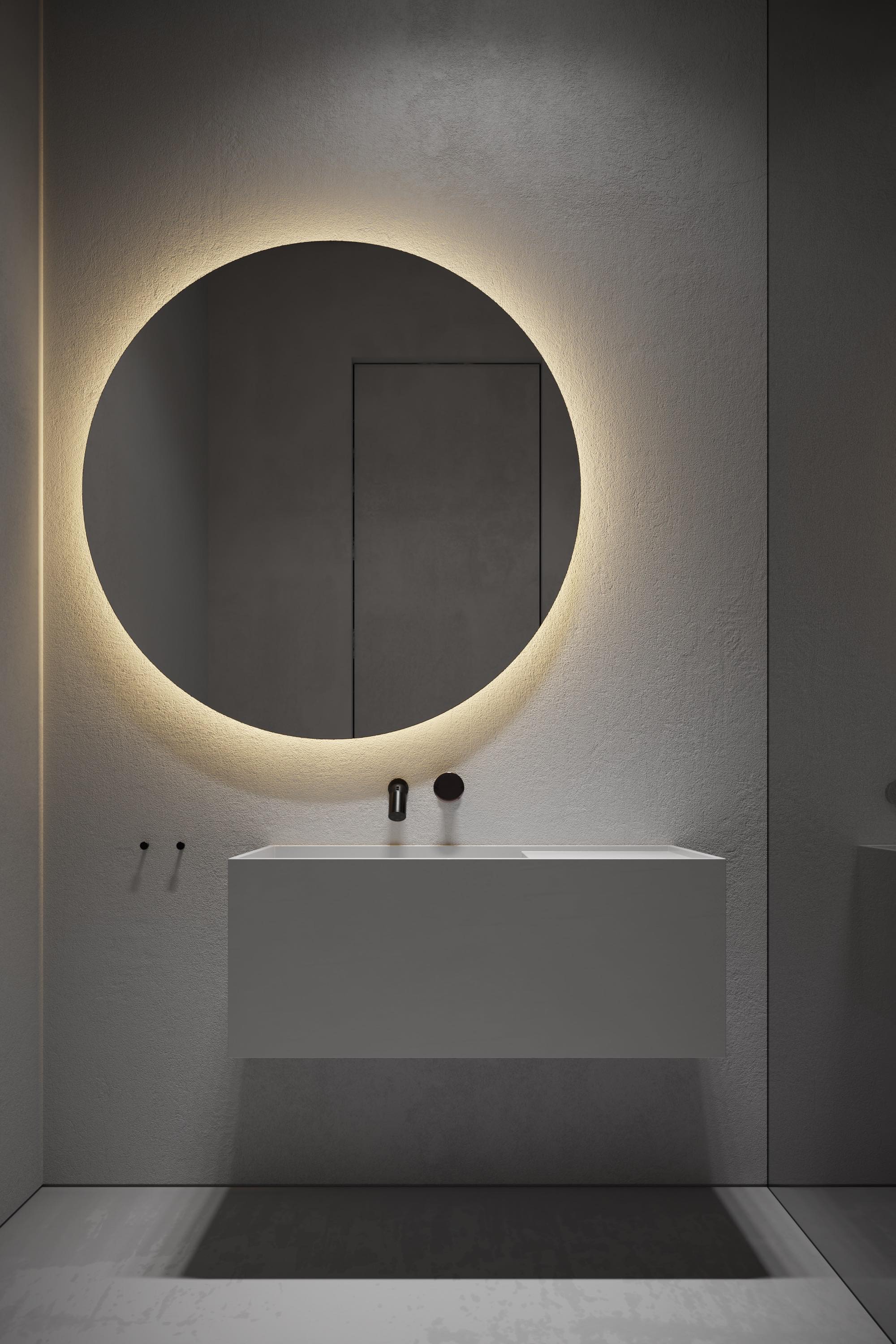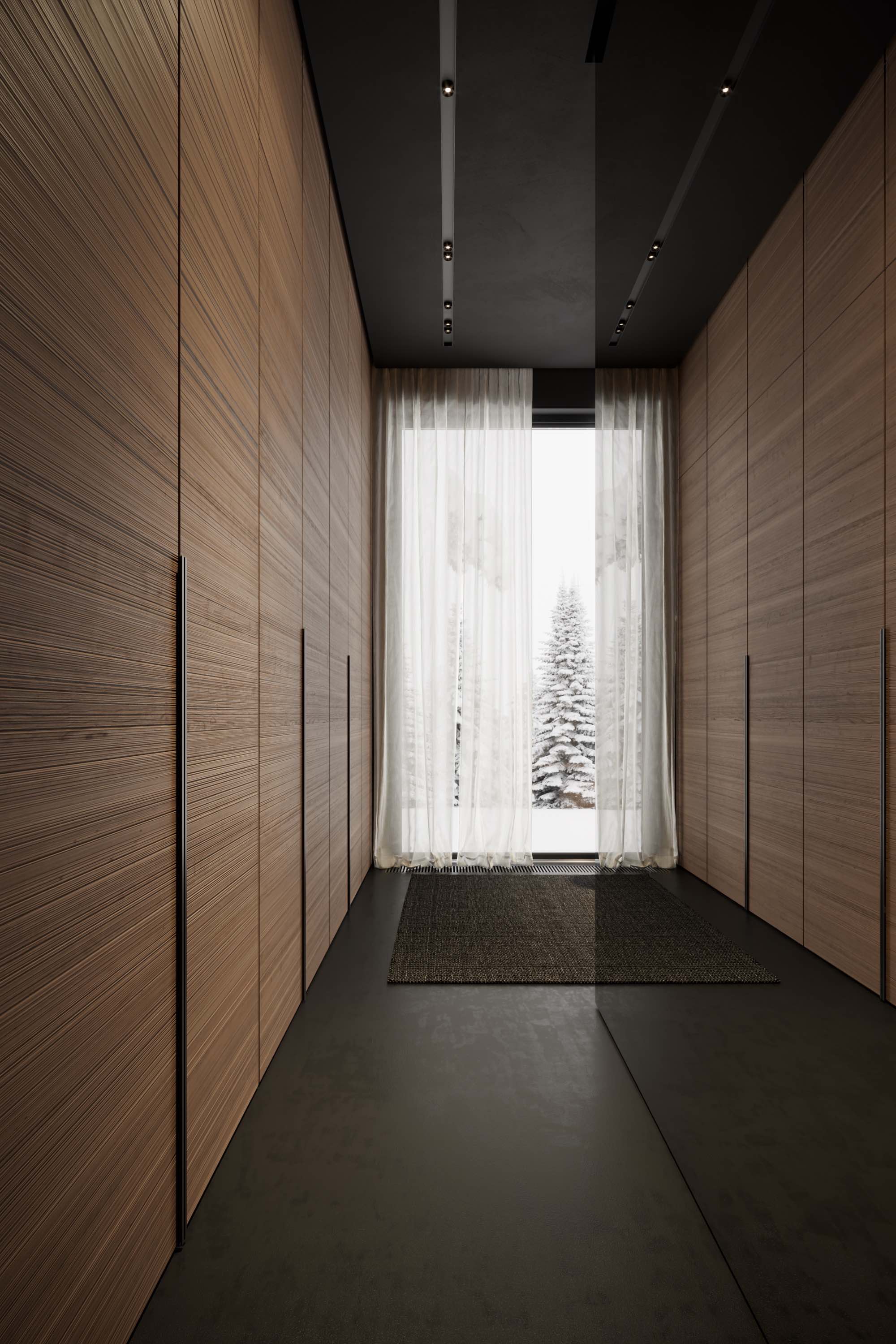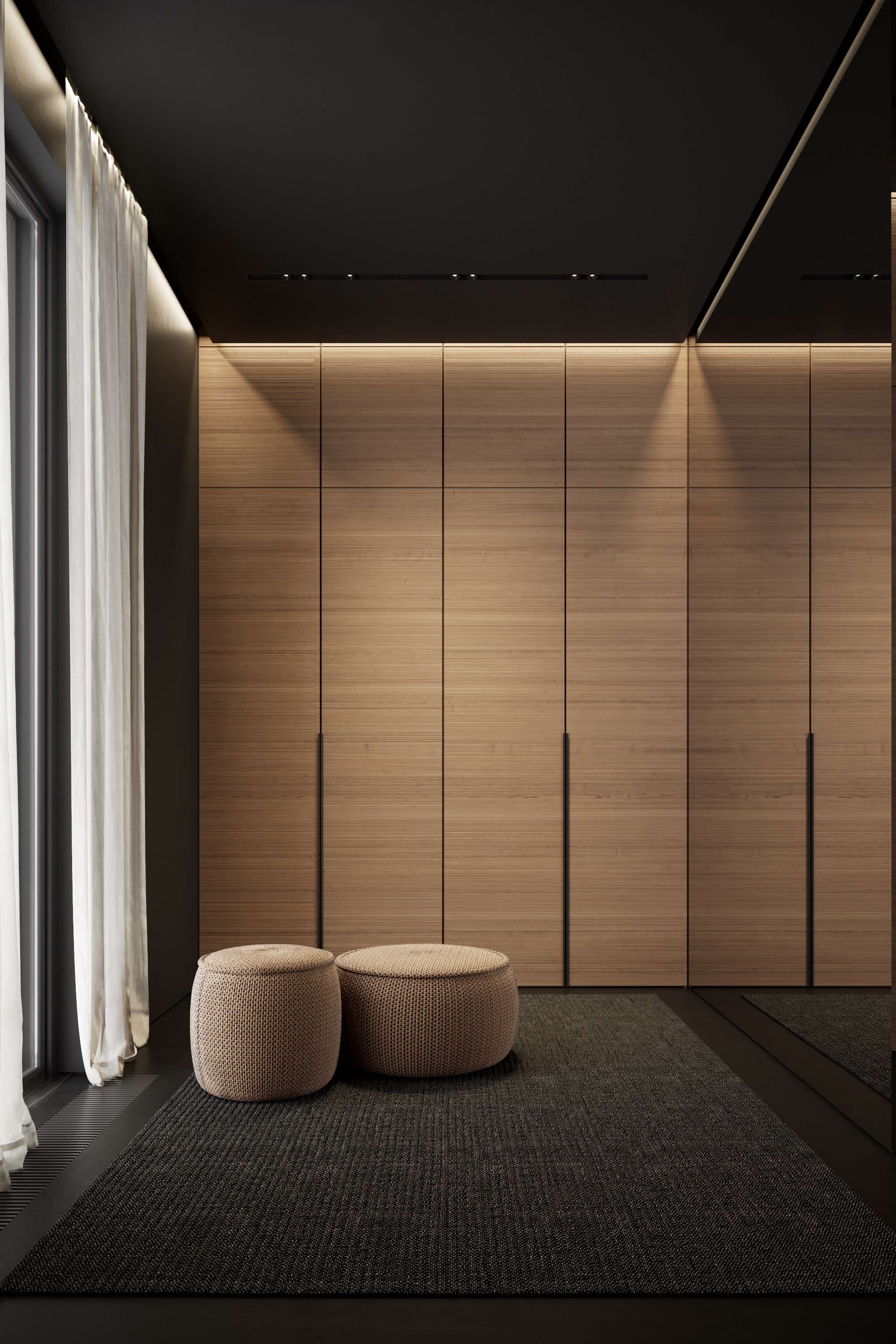 Connect with the Samohvalov Architects
---