Tzagkarakis + Associates: "Περιγραφή, kéras [Greek: κέρας]: the horn, hard permanent outgrowth found in pairs on the heads of certain mammals"
One of the main inspirations for this project is the «Horns of Consecration», a symbol of the Minoan civilization.
This geometry is translated through several elements of the design of the house. The plot is located 2,6 km west of Agia Galini village, in the southern coasts of Rethymno, Crete.
The plot offers unobstructed views to the southern Cretan Sea as well as the small uninhabited Paximadia islands. The building is positioned following the topography lines of the plot, where it drops to the sea. This allows for maximum views throughout the house.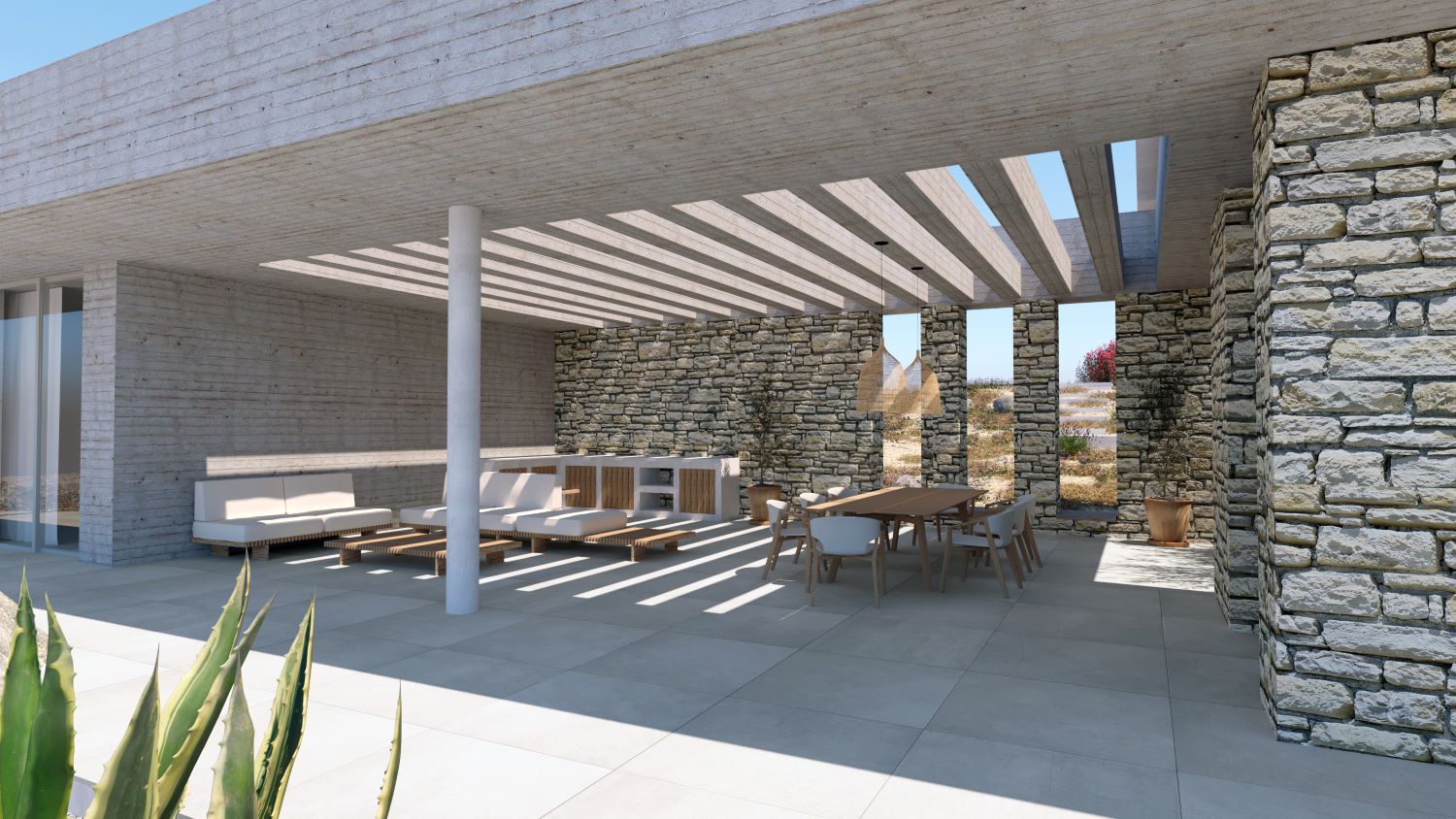 The house is formed by two main volumes, one housing the living areas (kitchen, dining, lounge, spa, exterior seating and dining) and the other housing three en-suite bedrooms as well as the master suite.The two volumes forming the house are curved mimicking the geometry of the symbol that inspired the design, the Minoan "horns of consecration".
Two curved exposed concrete slabs are formed over them, sheltering both indoor and outdoor living spaces, seamlessly connected to one another.
Entrance:
The entrance to the house is located at the north side of the plot. A covered space will be created above the entrance door, using a "floating" slab above a pillar inspired by the Minoan "horns of consecration".
Upon entering the house, will be a large glass panel with unobstructed views to the sea and the Paximadia islands.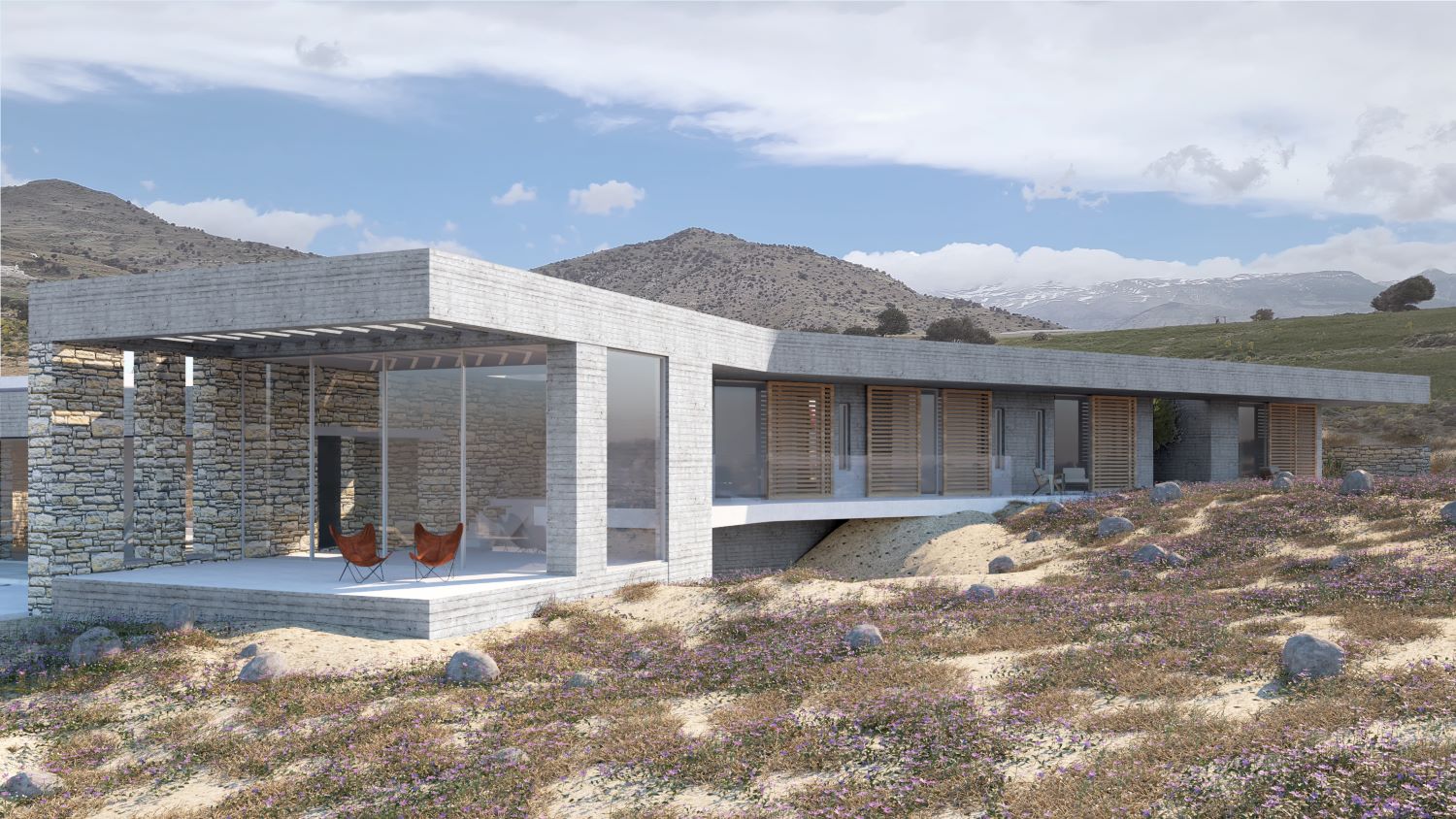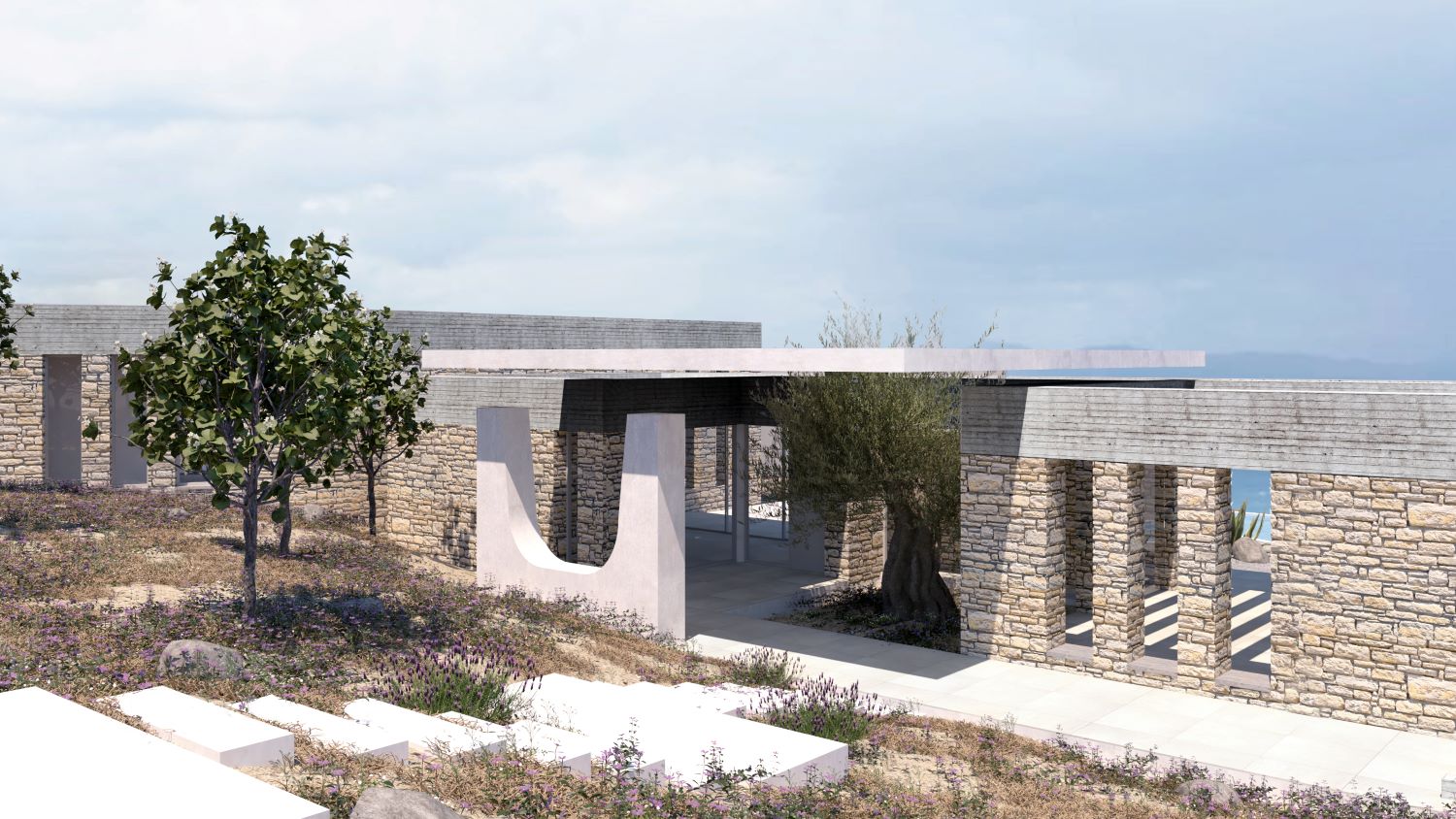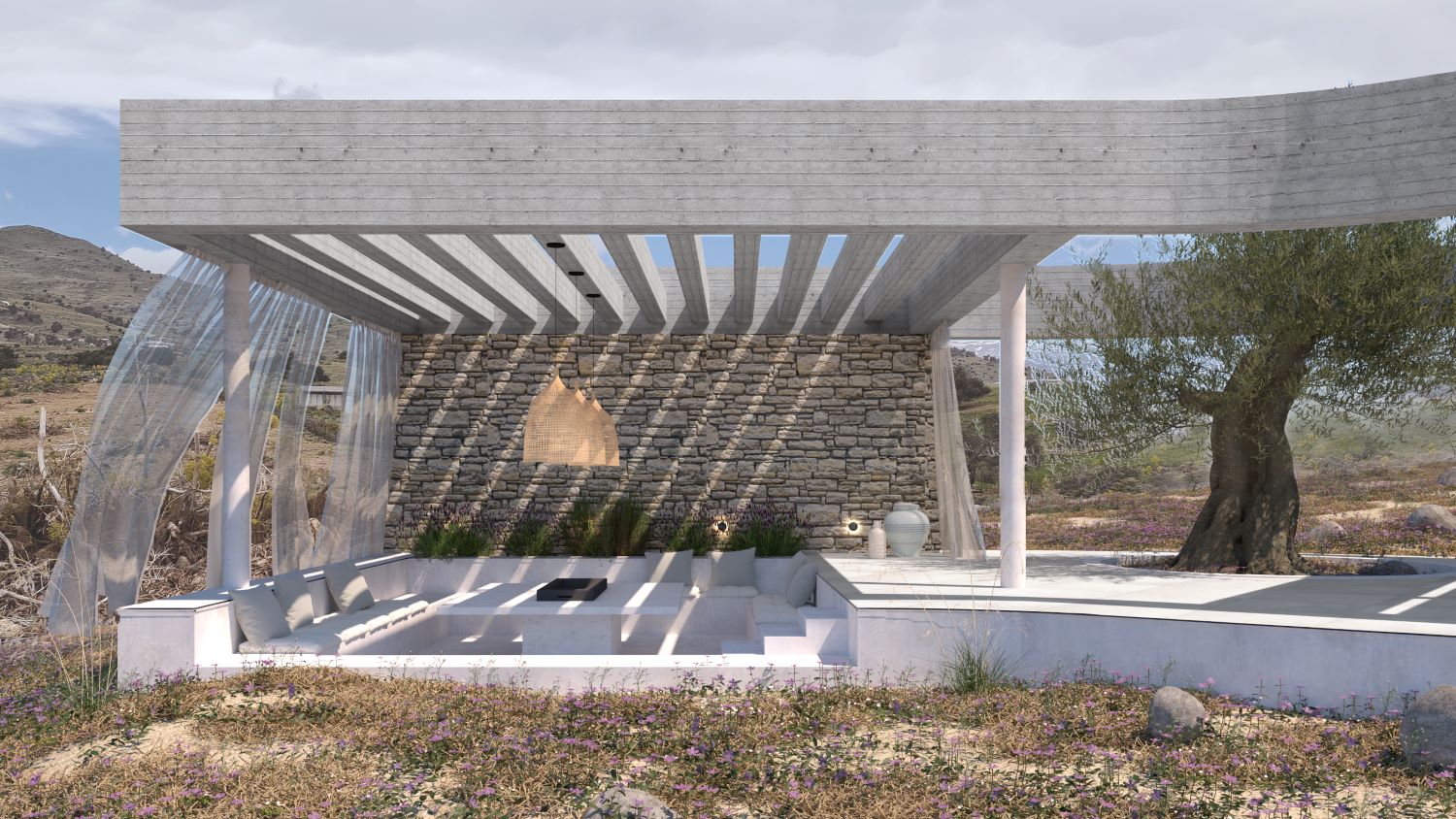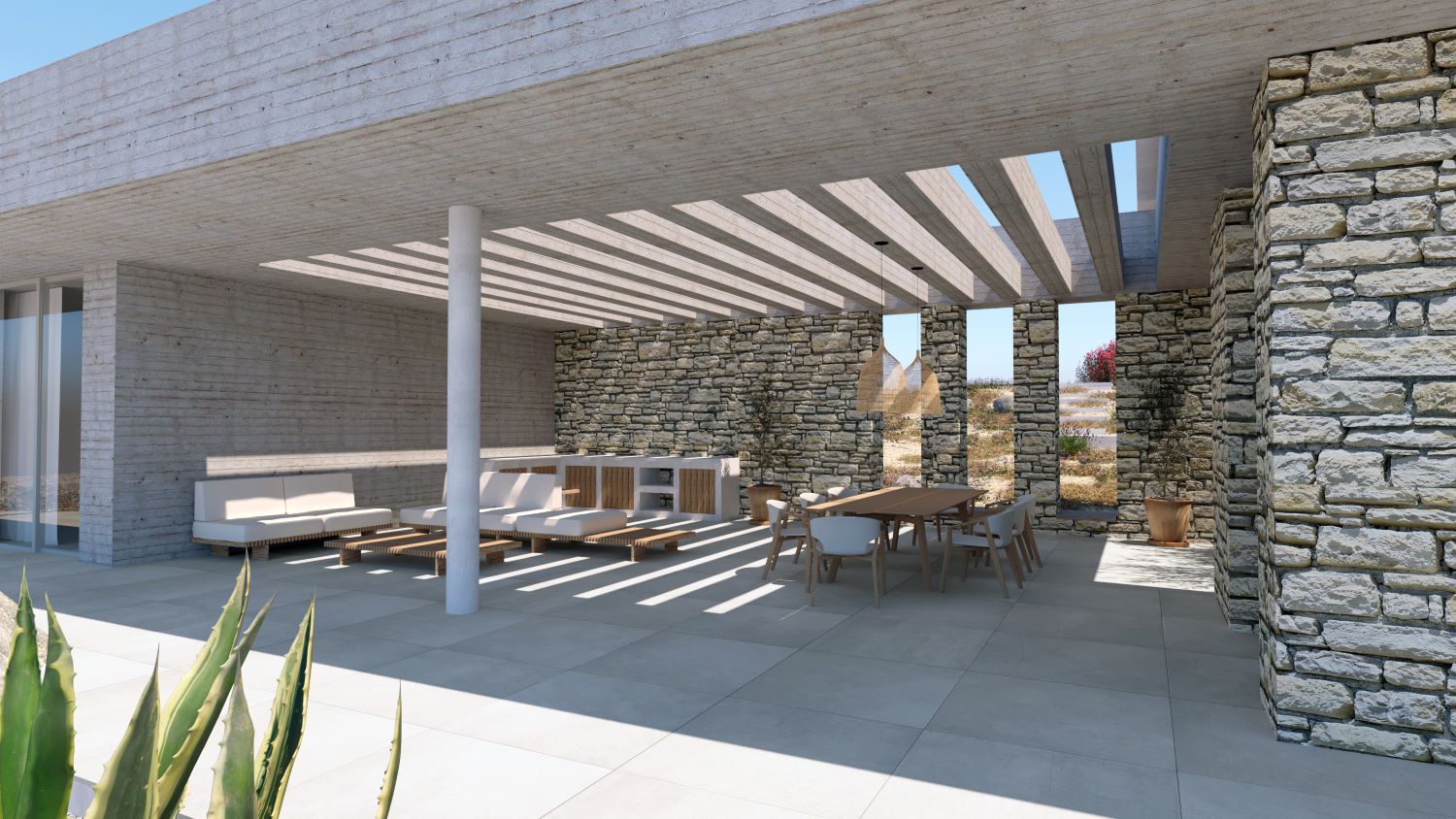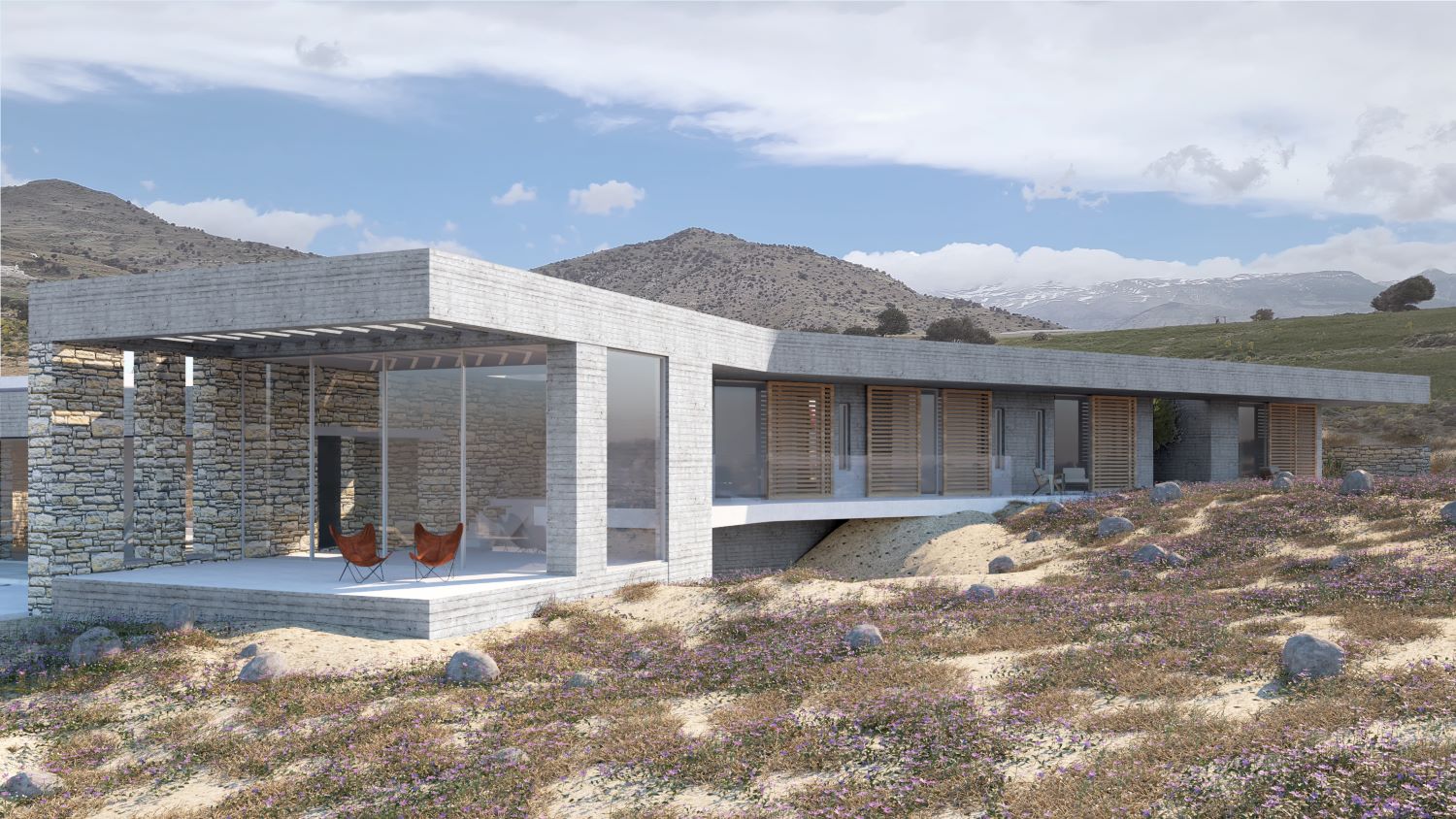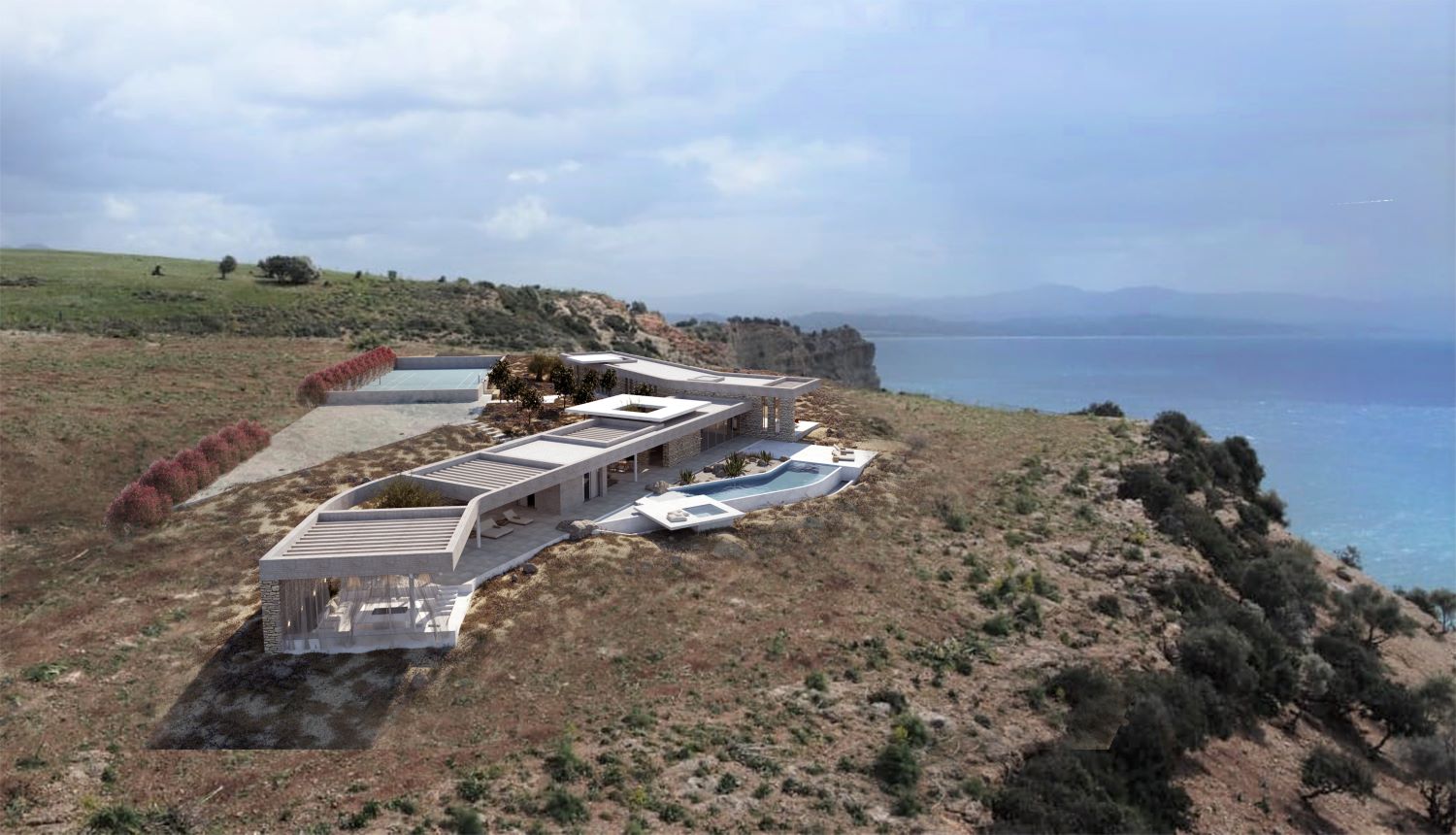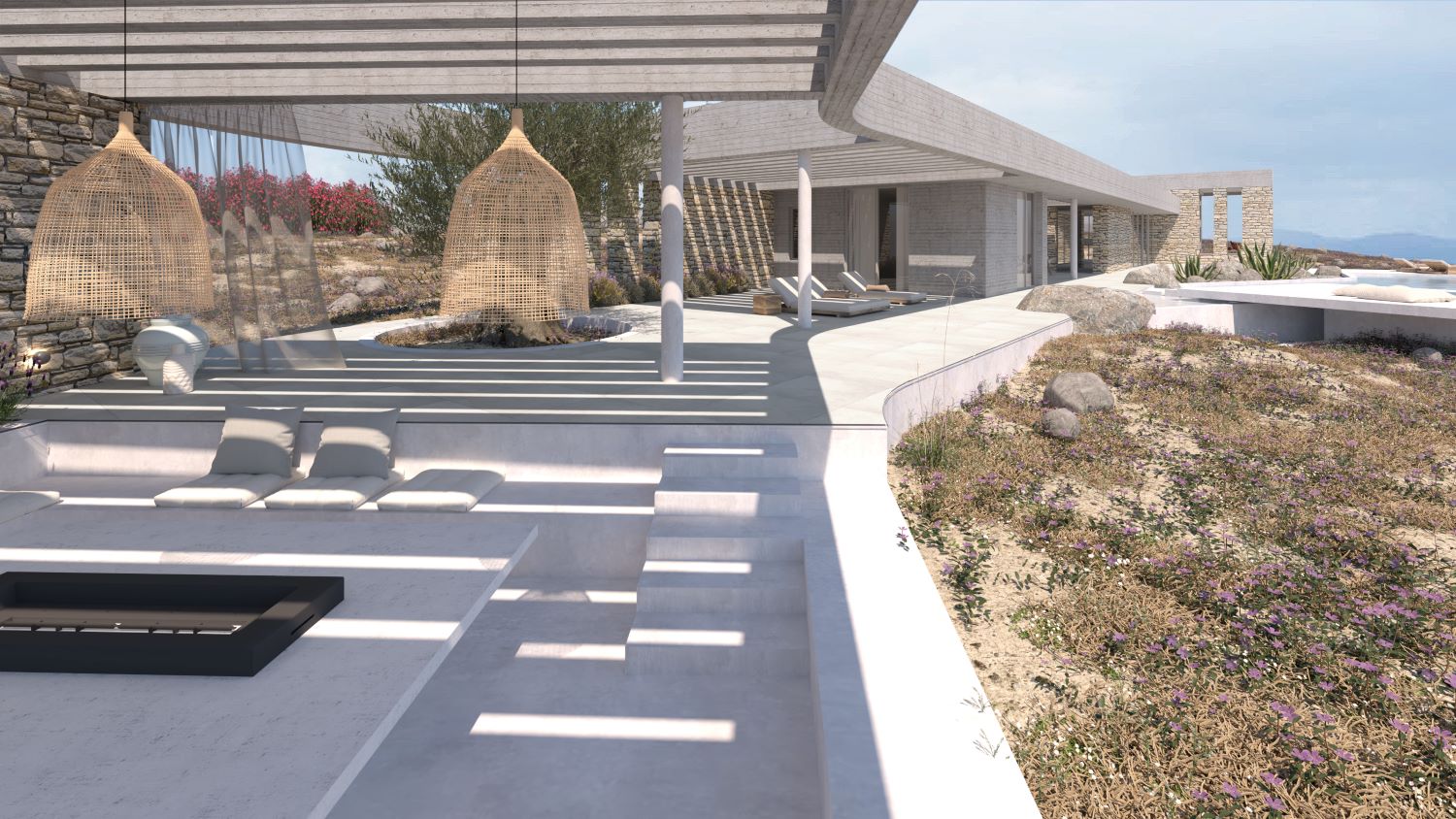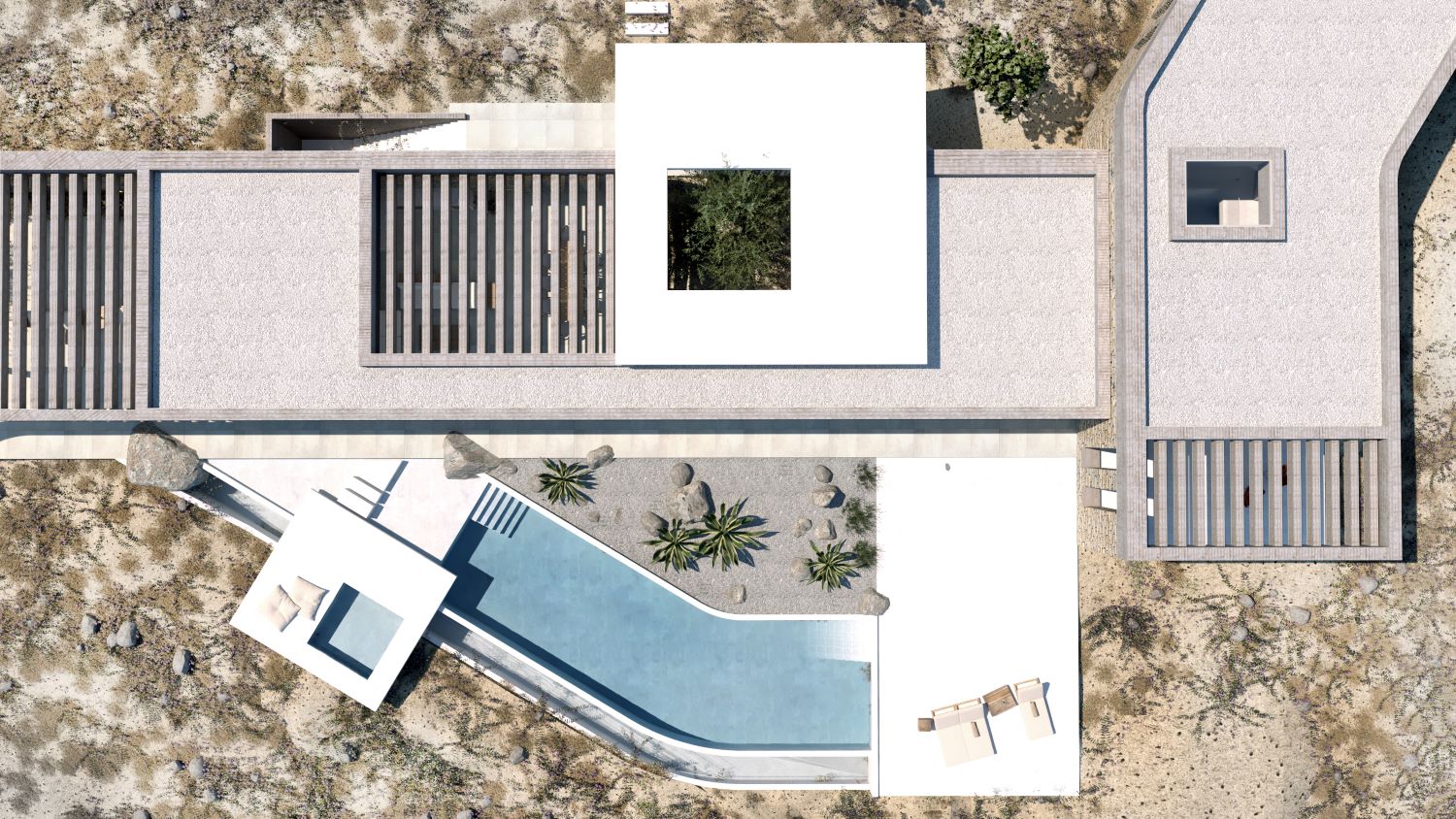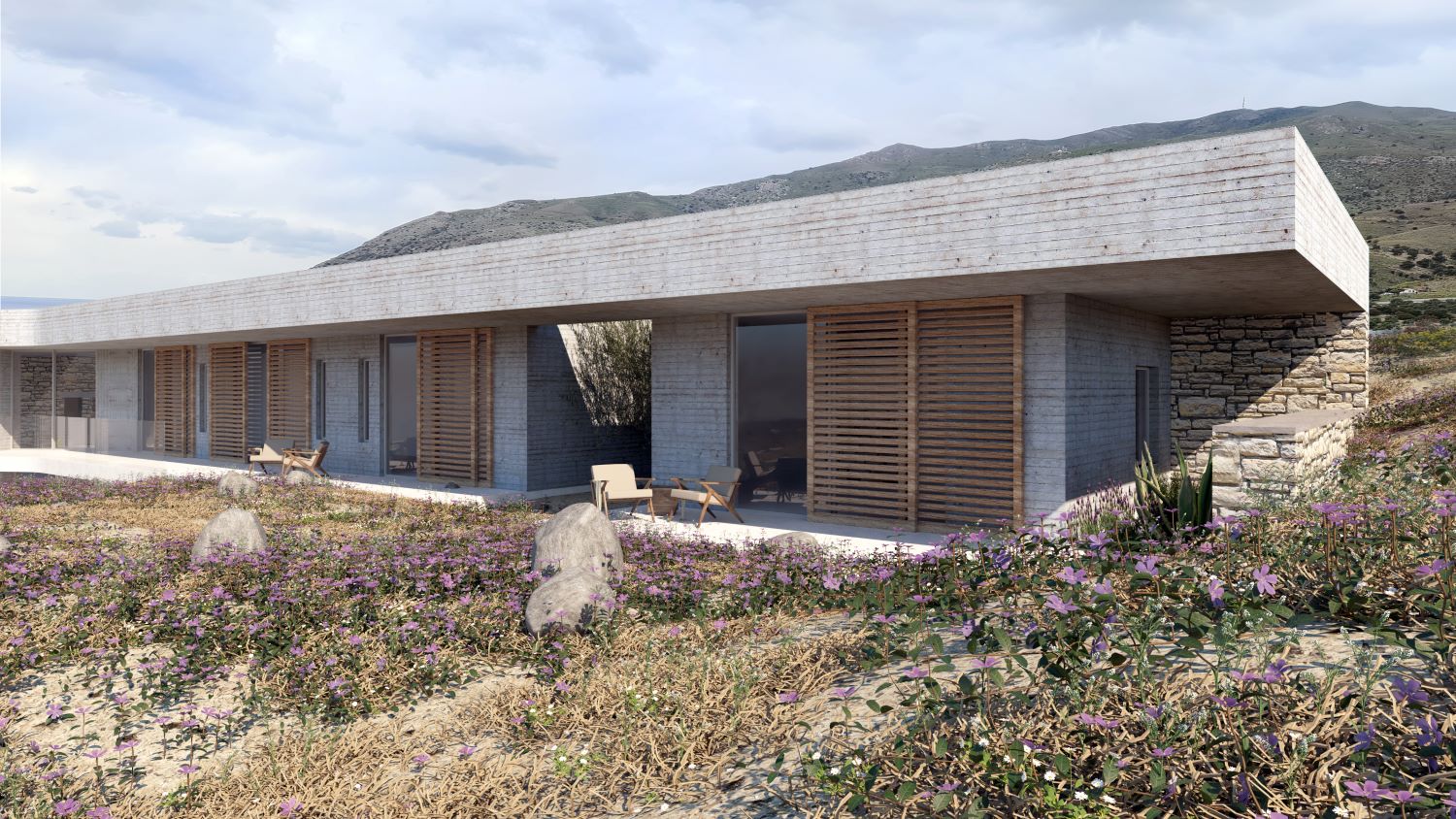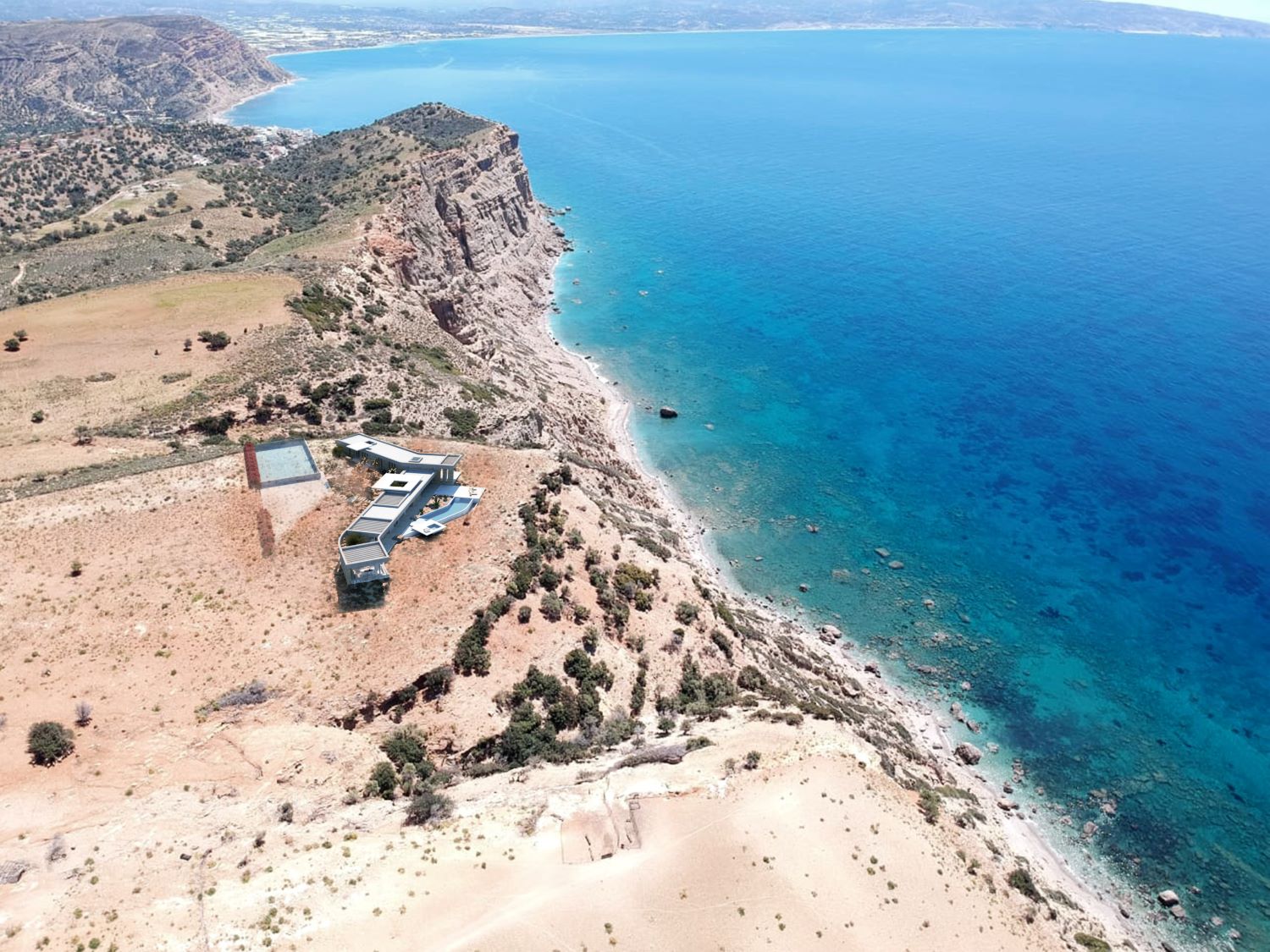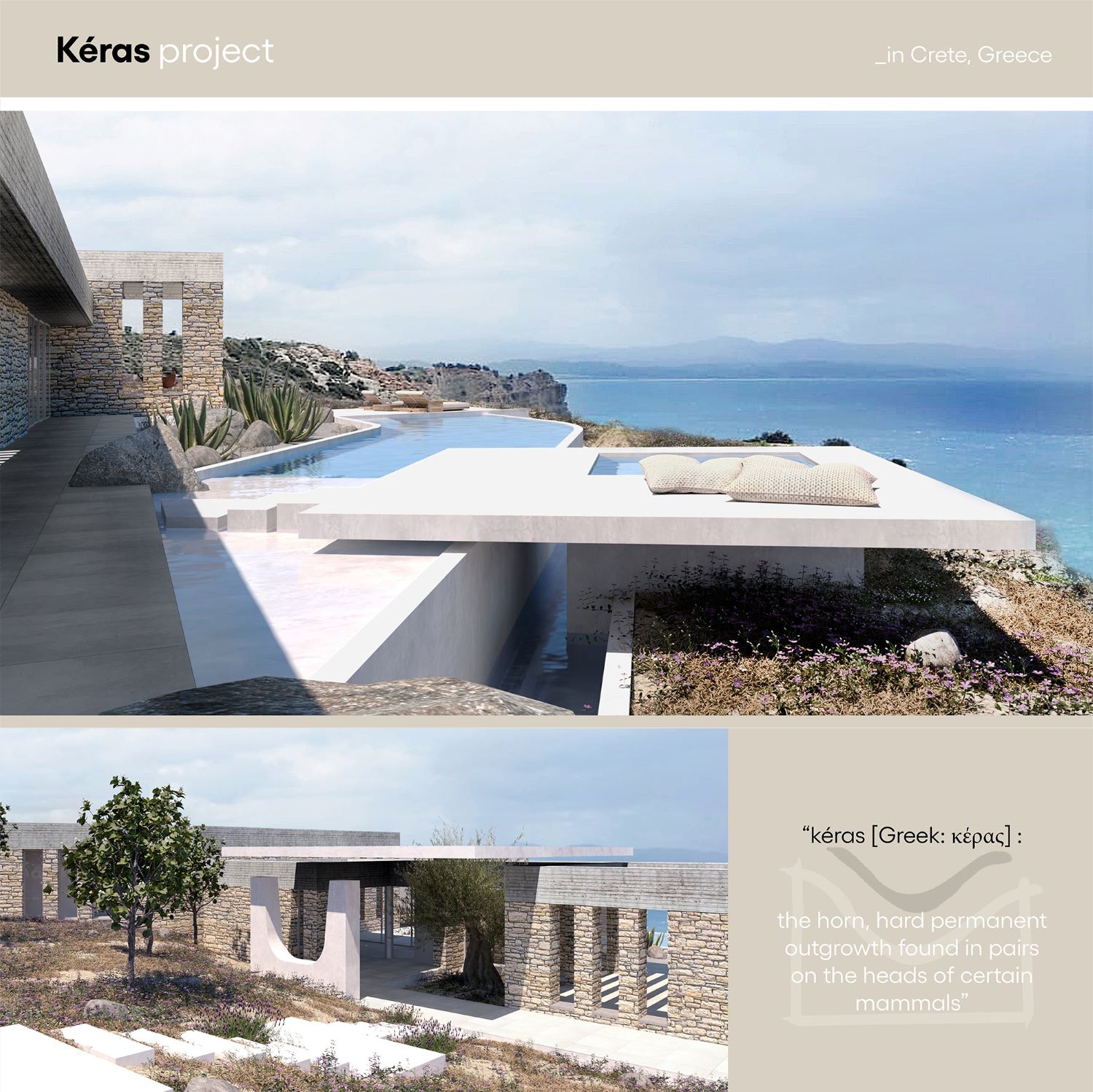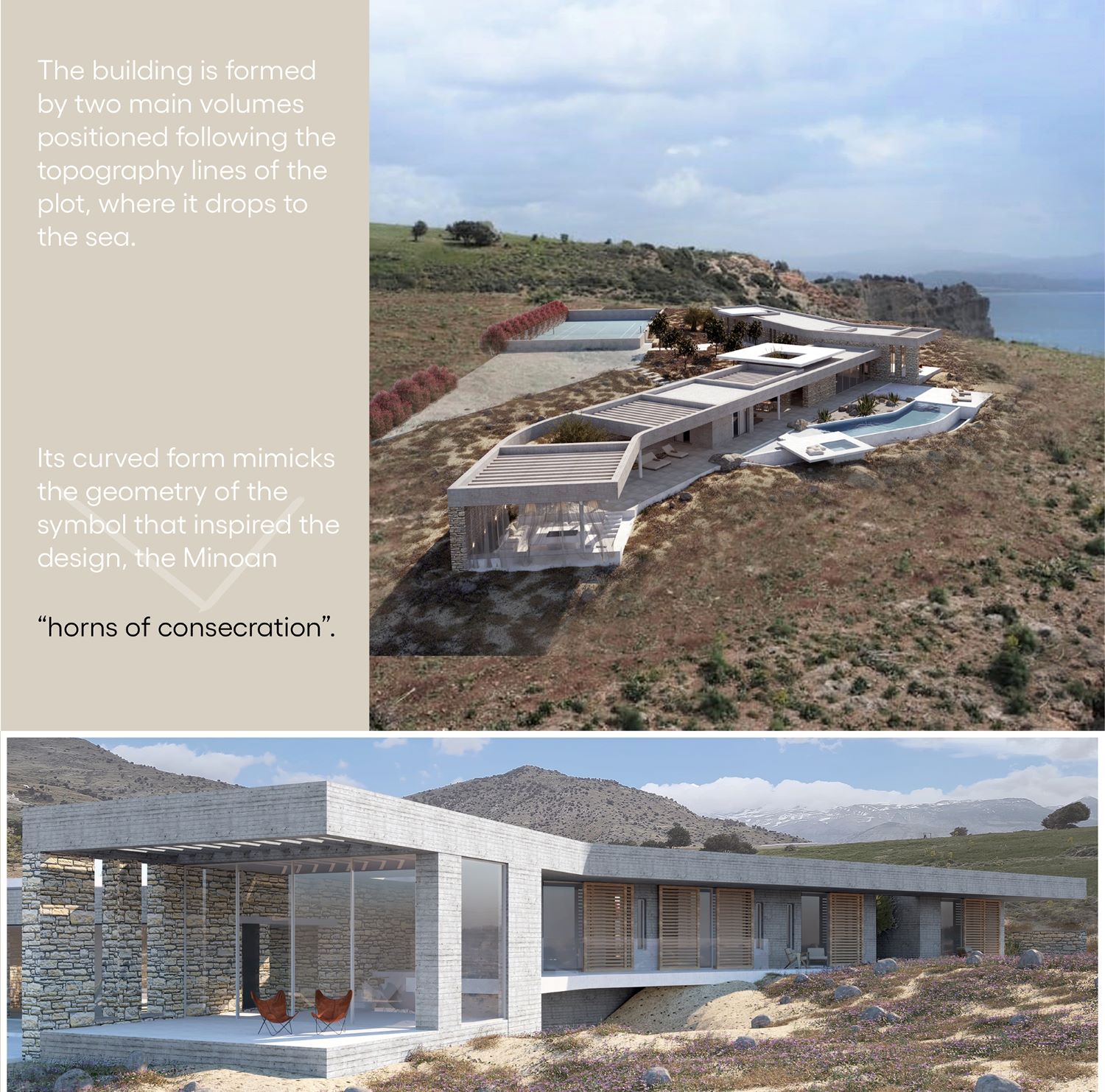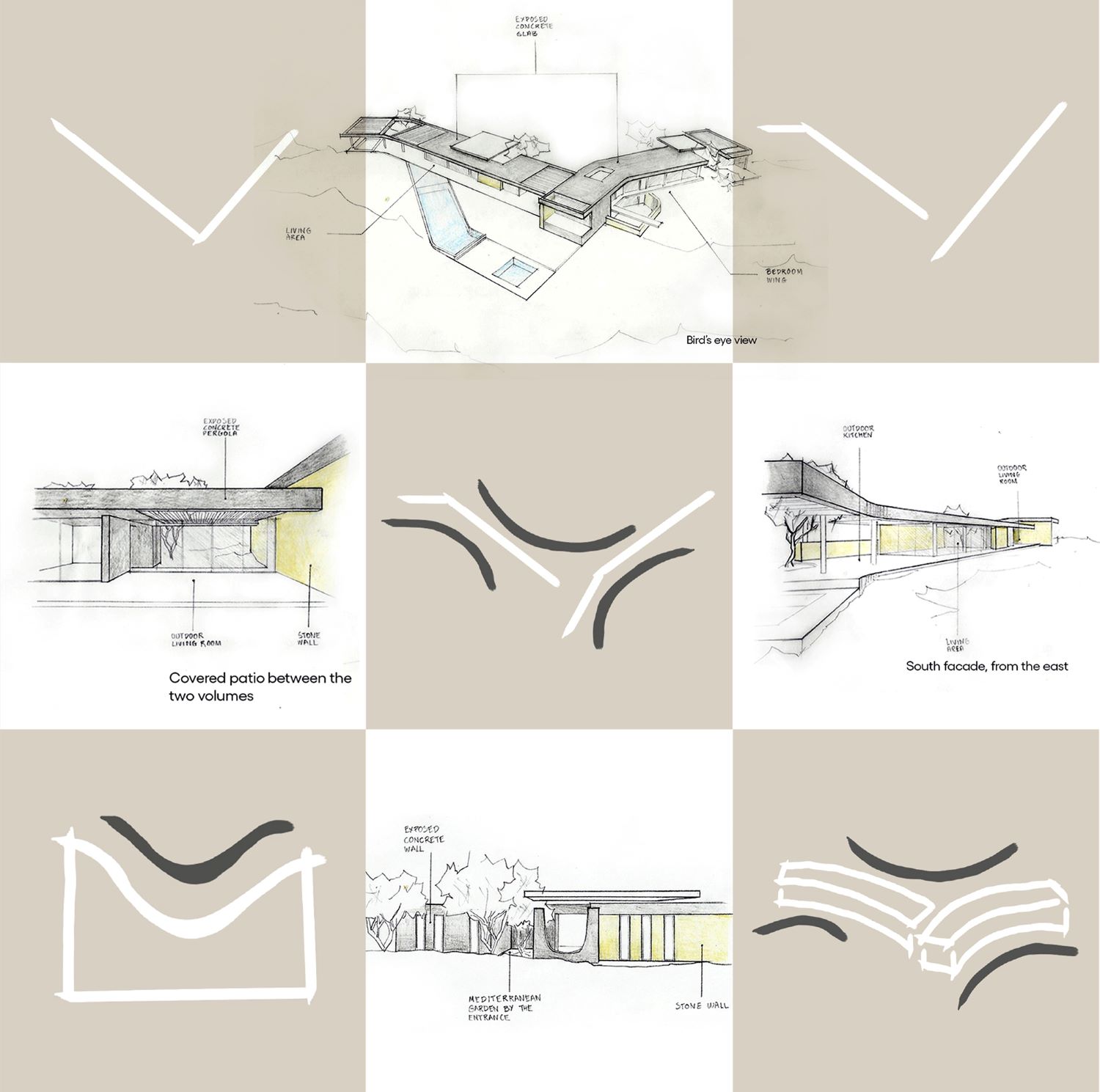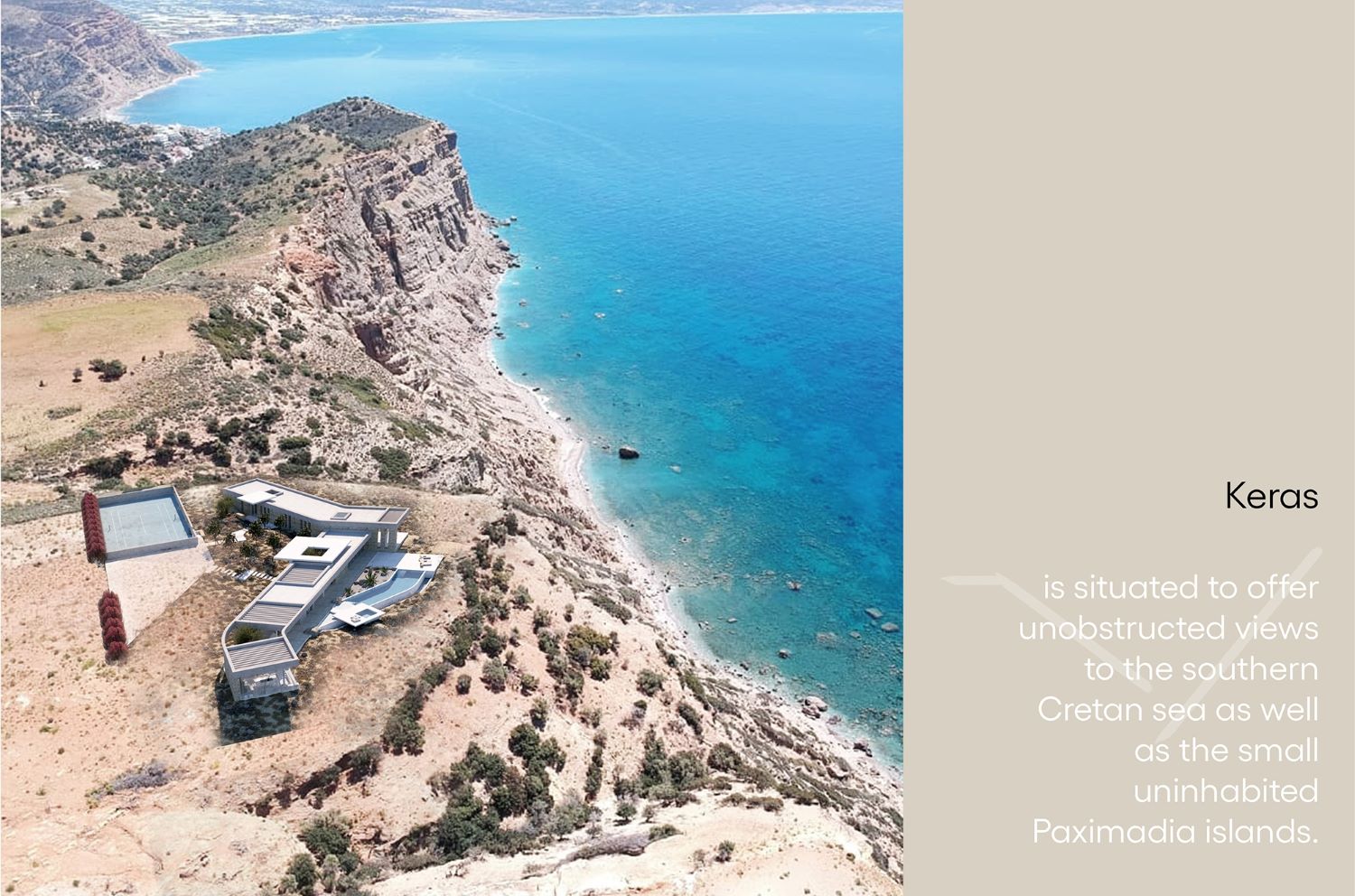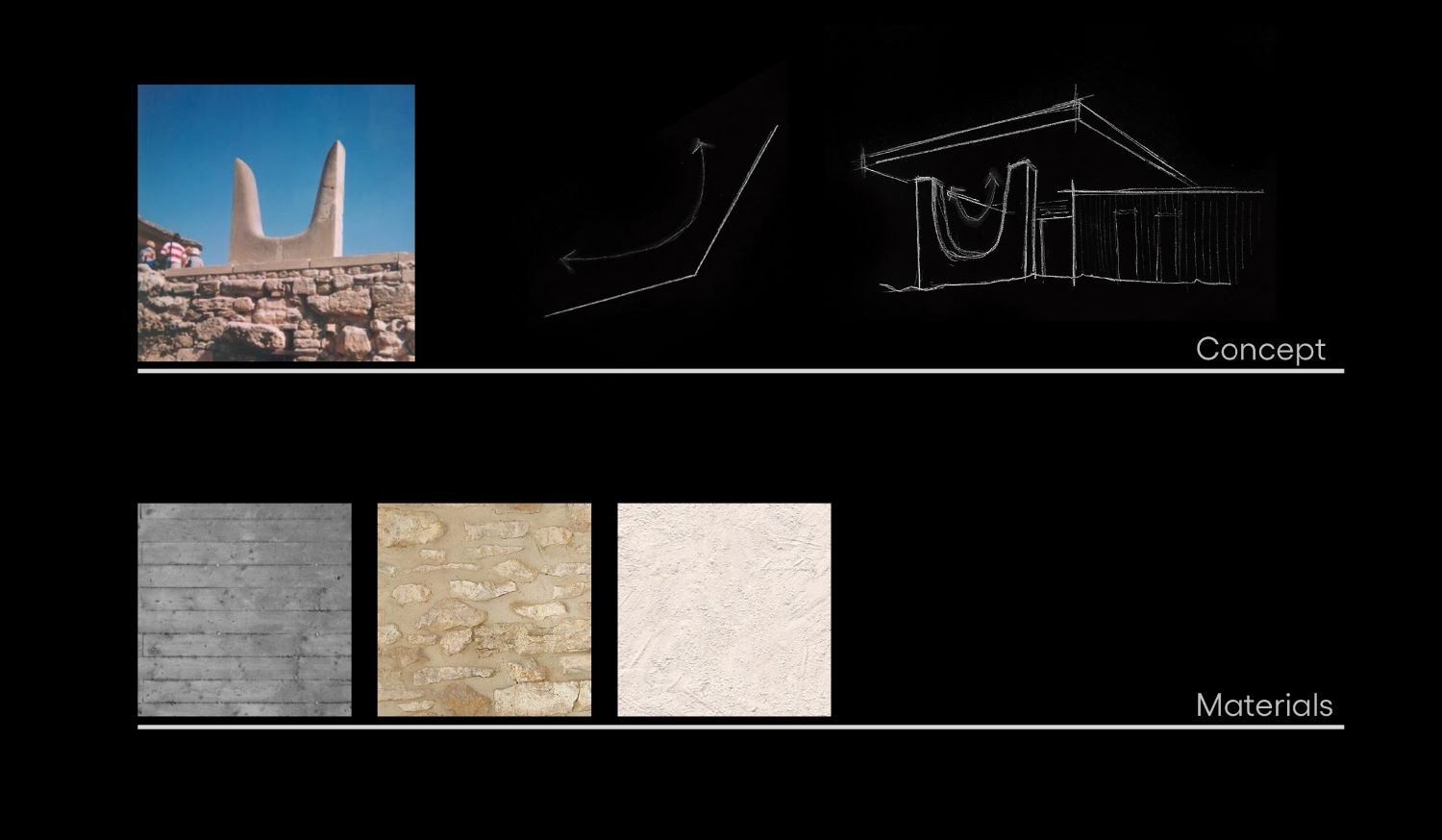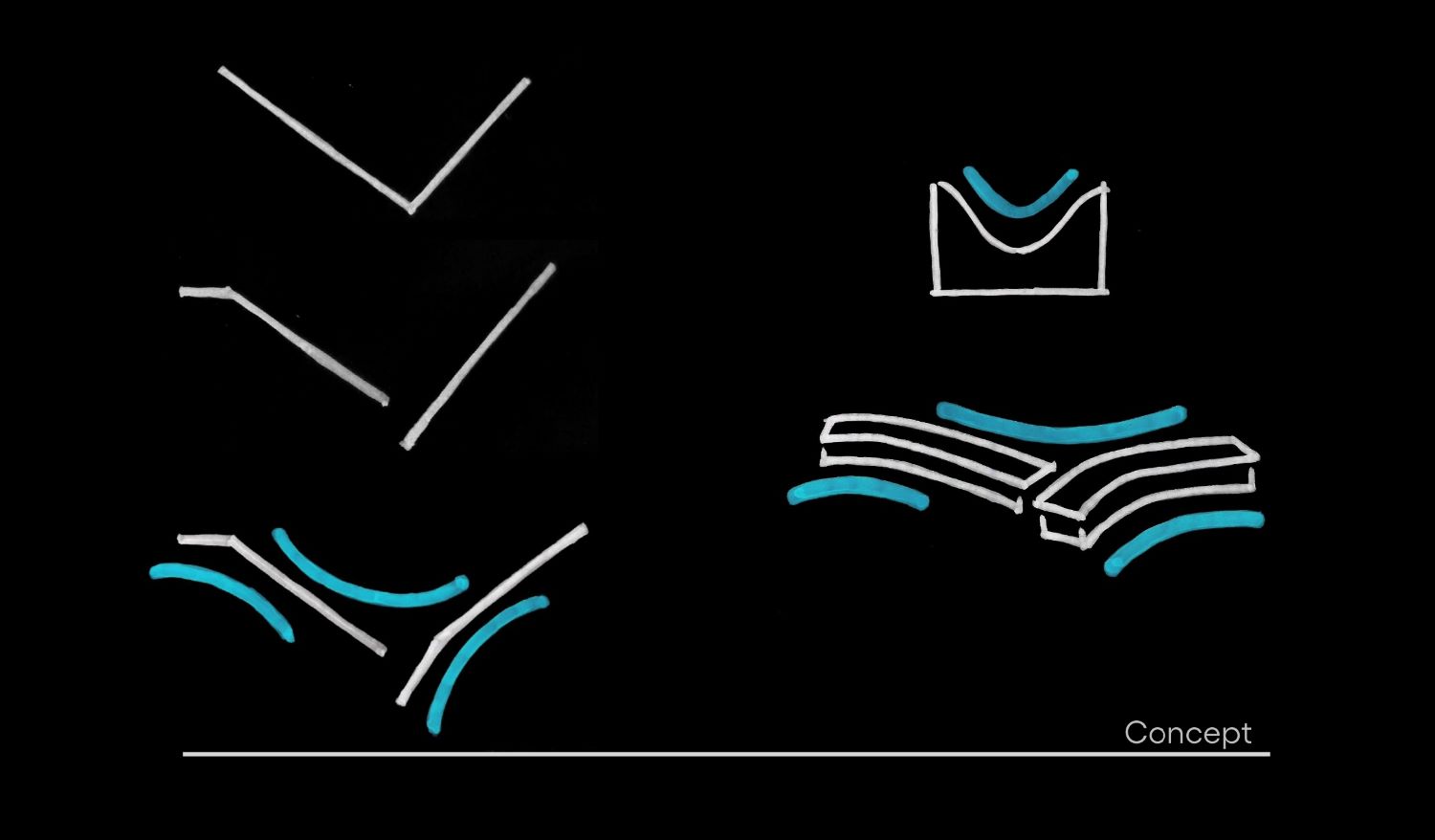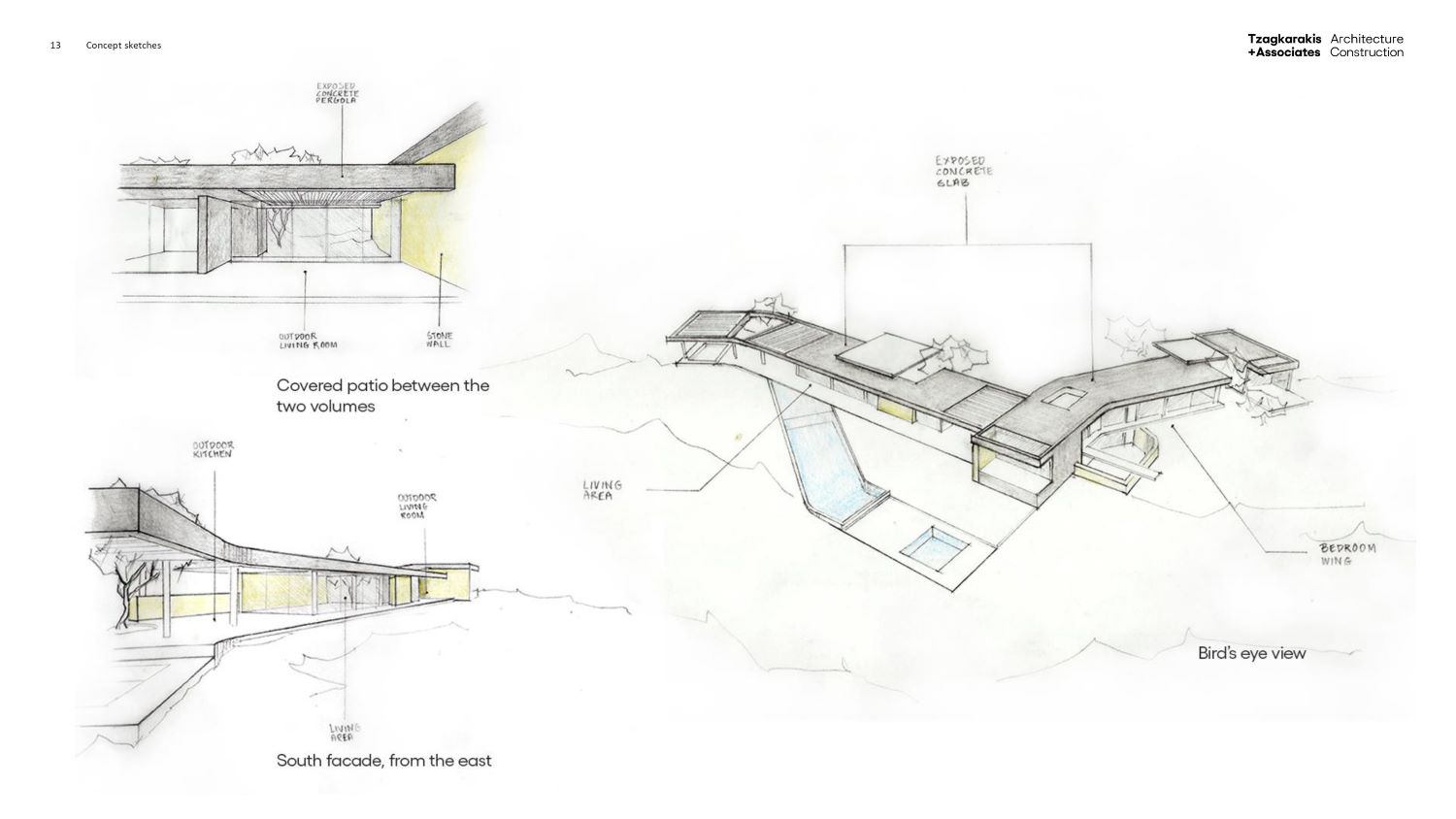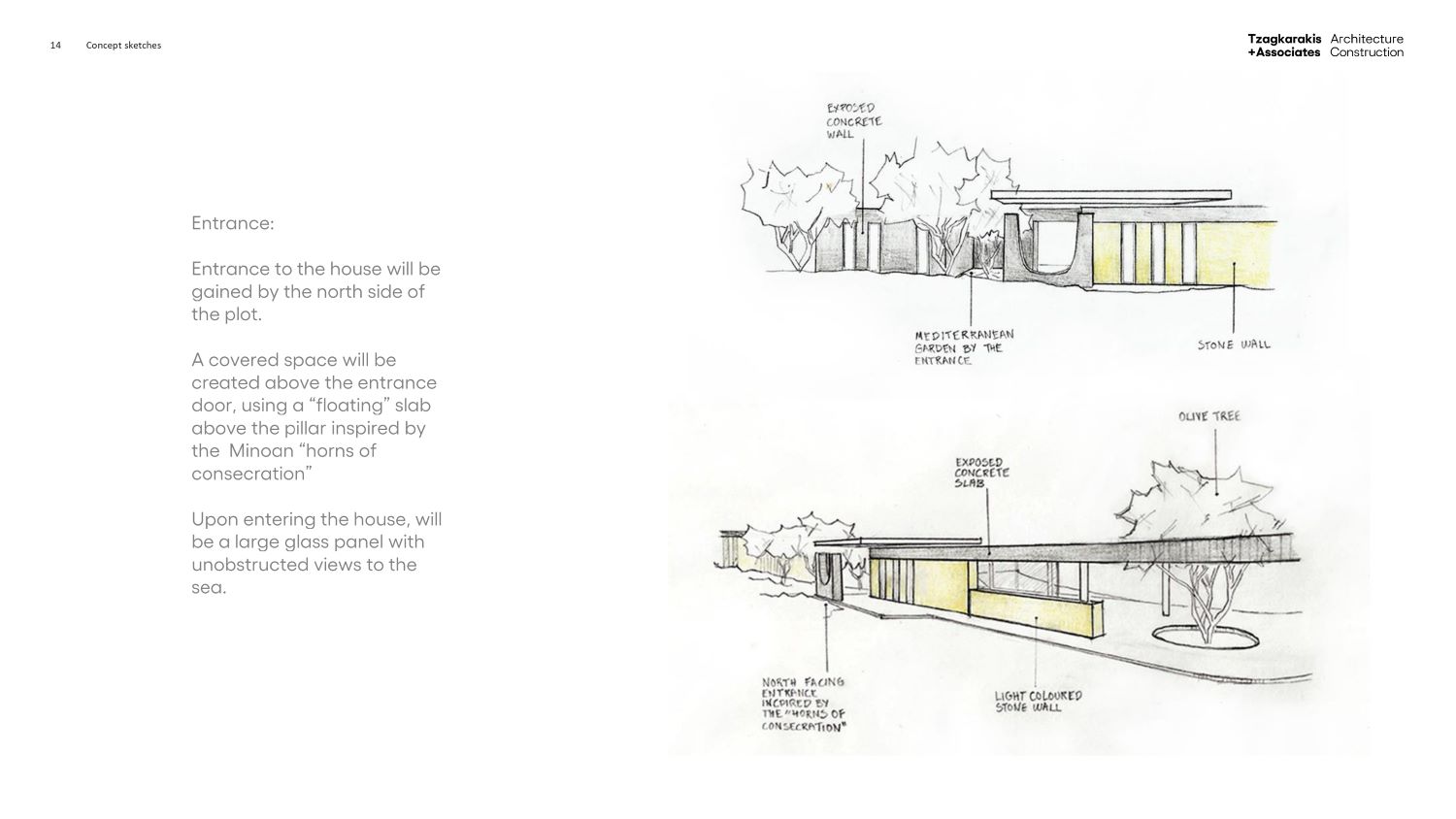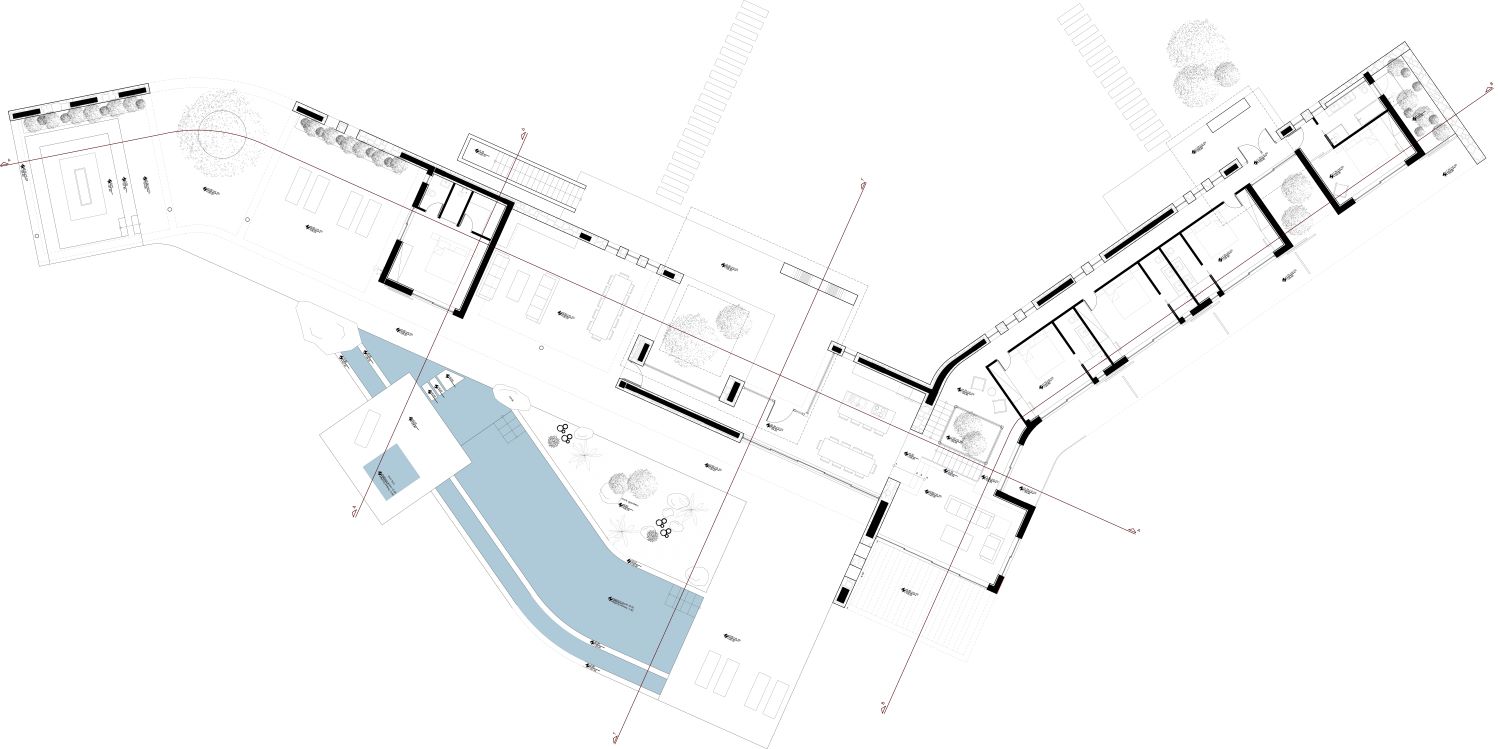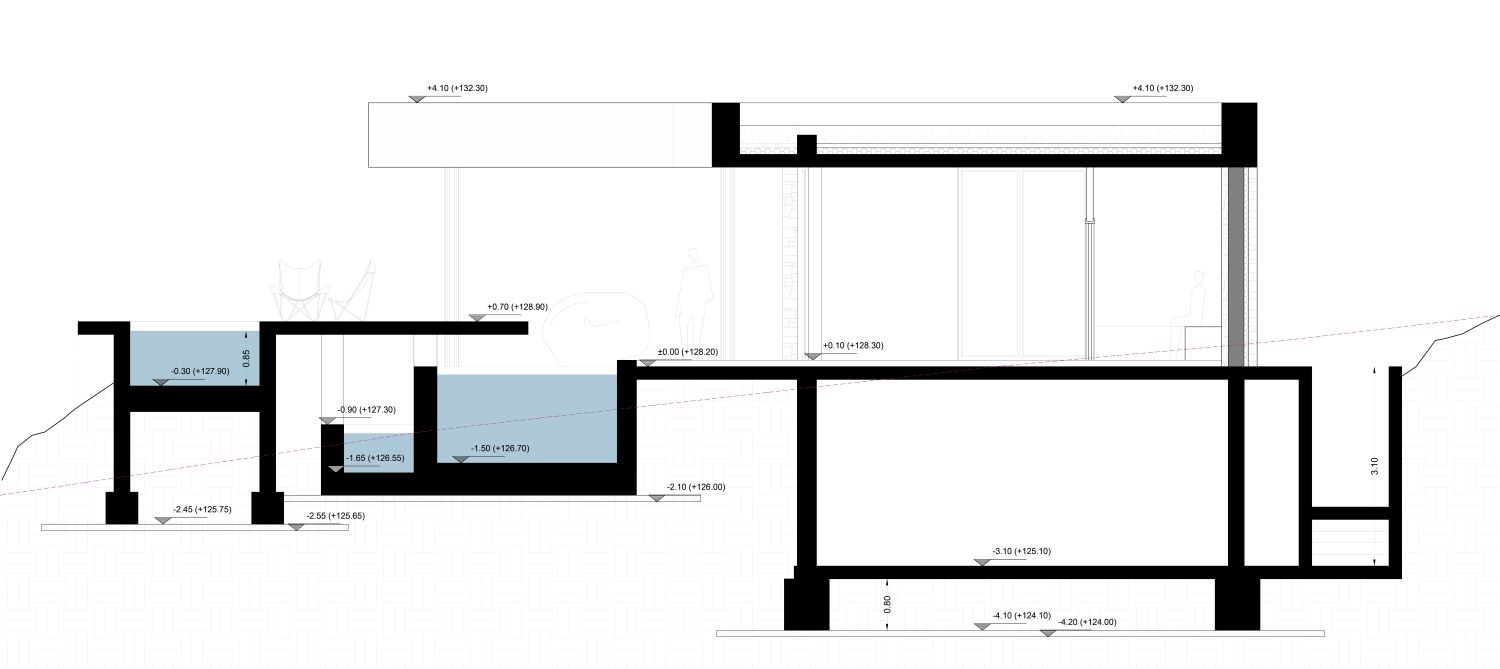 Connect with the Tzagkarakis + associates
---