Didformat Studio: There are several points in the design of this bathroom.
1- The main idea of ​​the tub is taken from the dew.
In the tub, the user feels himself in a drop hanging on the wall, which is a metaphor for the dew hanging from the leaf.
2- In this bath, natural sand and stones by the sea have been used for flooring.
In general, the forest and the sea play a role in one place. The contrast between all the components of this bath has a kind of balance and proportion.
Please pay attention to the details of the scene.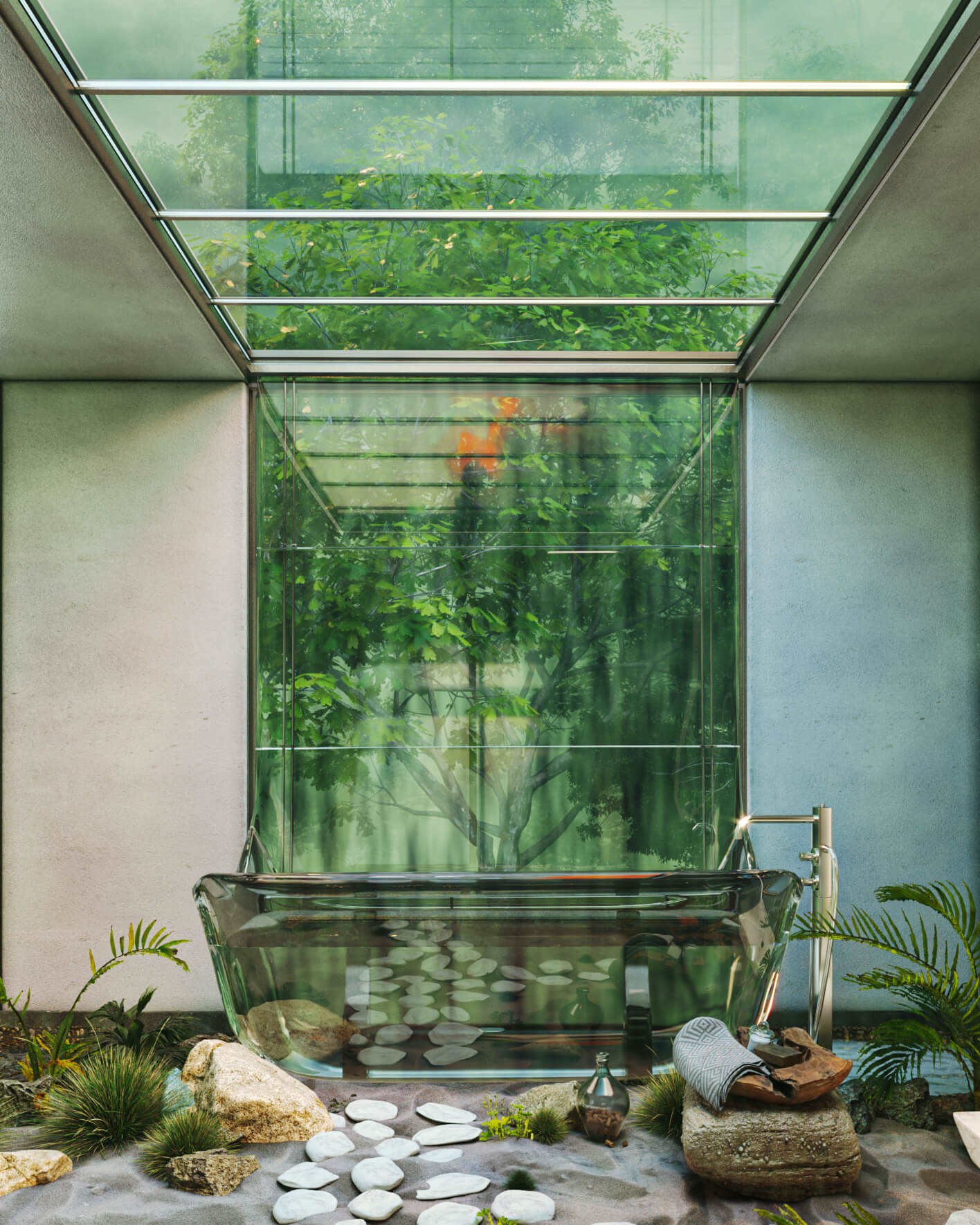 image © Mohammadreza Norouz & Amirhossein Nourbakhsh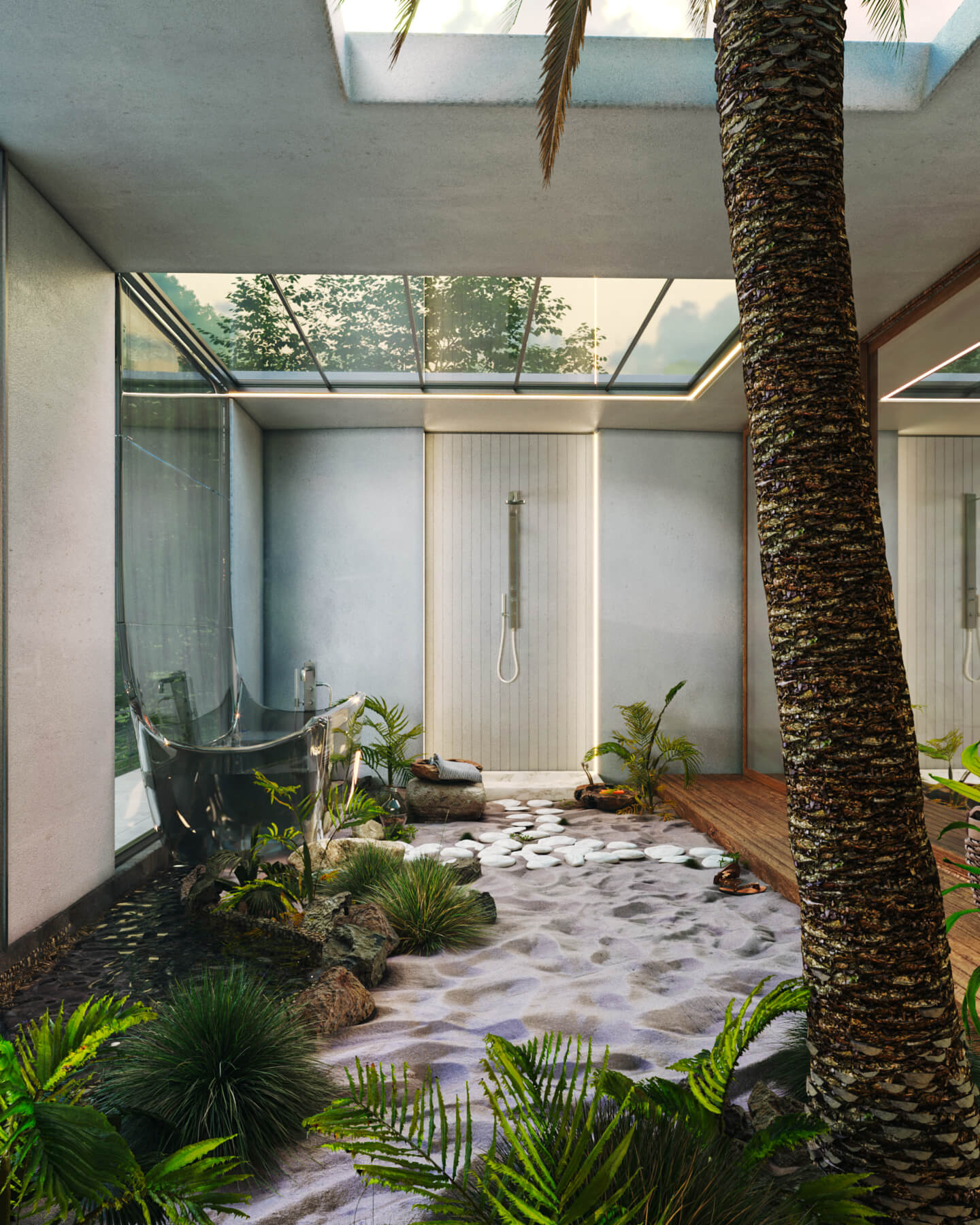 image © Mohammadreza Norouz & Amirhossein Nourbakhsh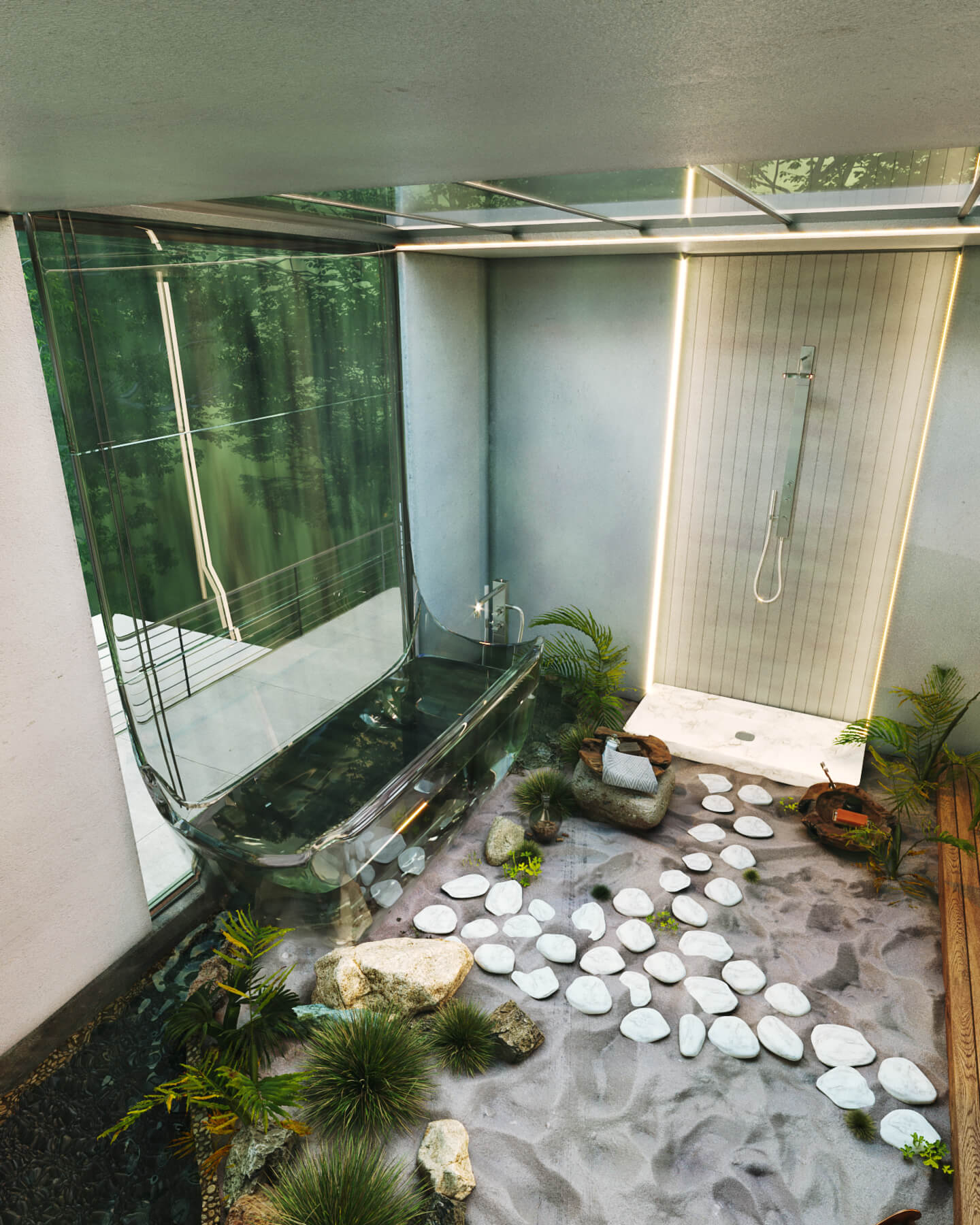 image © Mohammadreza Norouz & Amirhossein Nourbakhsh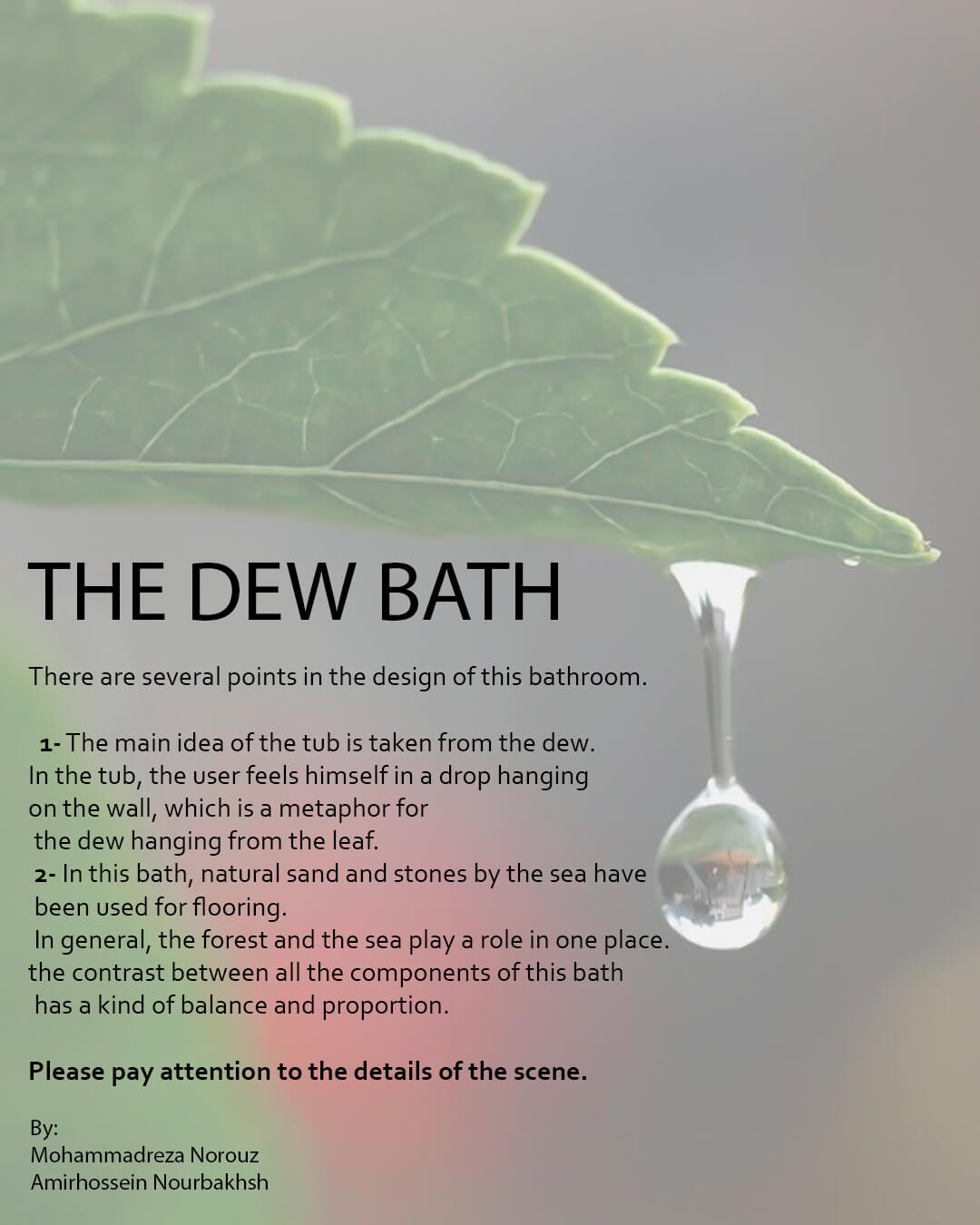 Concept
Connect with the Didformat Studio
---