AIYA bureau: Stylish penthouse full of art and designer furniture. The 190 m² penthouse on the 41st floor with panoramic windows offers 360-degree views of Moscow cityscape.
The key point is impossibly high ceilings make the space very airy. Housing a huge living room with a kitchen and dining zone, a master-suite, two kids rooms, a cabinet, three bathrooms and a laundry, the space has soaring ceilings that let the light in and windows that allow the owner to take in the views of Moscow City, the Moscow River, Vorobyovy Hills and beyond. The core of this design project is dark monochrome finishes that would be great for furniture in neutral colors and sophisticated shapes. The design process was a bit complicated because of angle-shaped panoramic windows. We chose a curvy sofa by Edra and armchairs by Moroso to accentuate the extraordinary shape of the space.
Designing an interior of a luxury property requires a balance. How do you fulfill your client's brief while creating something worthy?
This penthouse was created not for specific customers, but for demonstration and future sales, that's why before starting the design concept we imagined the portrait of the future owner. Will it be a single businessman, or a couple of celebrities, or a family with kids? We decided to show how this penthouse could be planned for a modern family with kids or planning to have them. We settled on a contemporary concept with designer furniture and a lot of art to ensure the space felt warm and welcoming while retaining a gallery-like ambience.
This penthouse must be a comfortable home for its owners and at the same time an impressive place to entertain guests, as a place that wows them the moment they step inside. We should also combine everyday life comfort and wow-effect, and make the space with 5,2 m high ceilings comfortable to live in.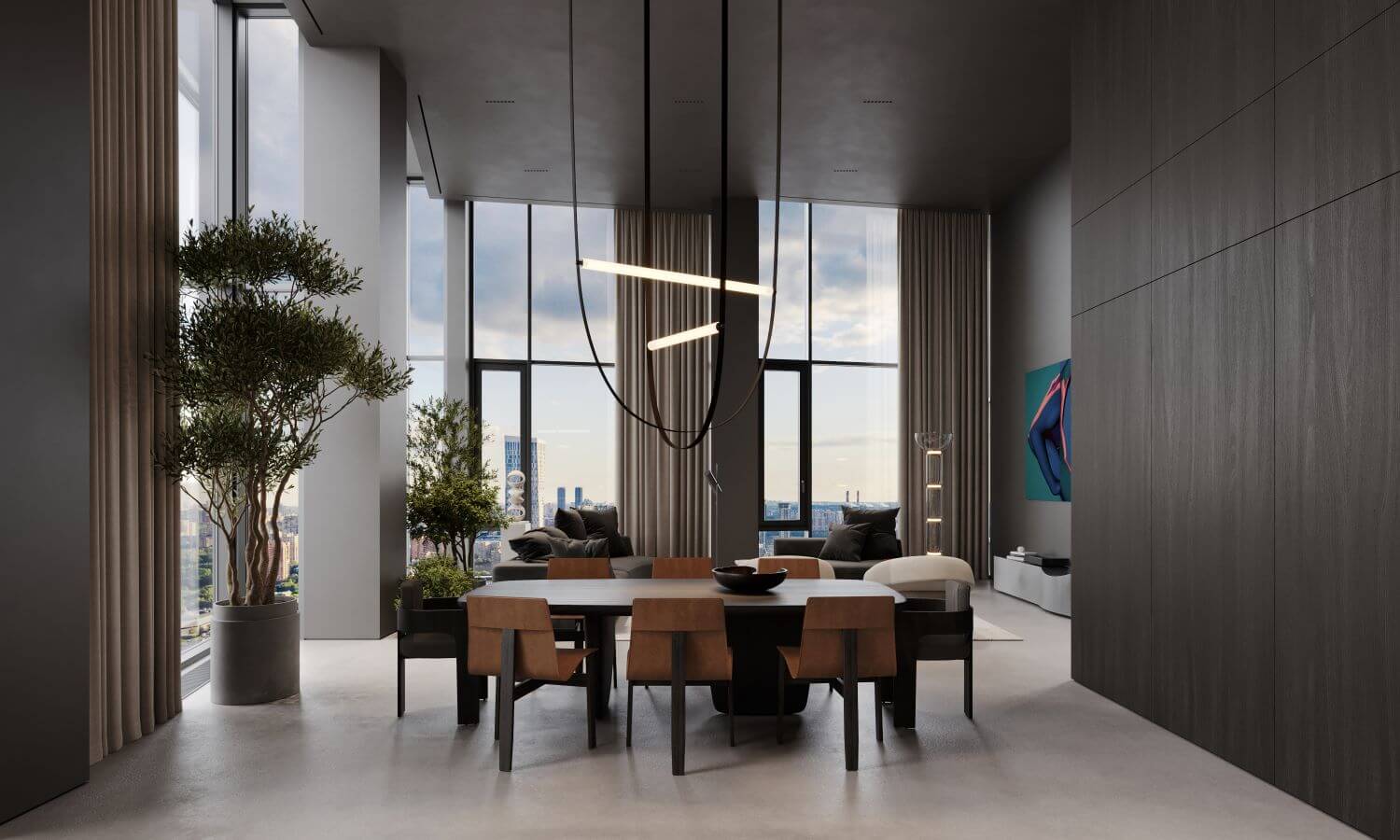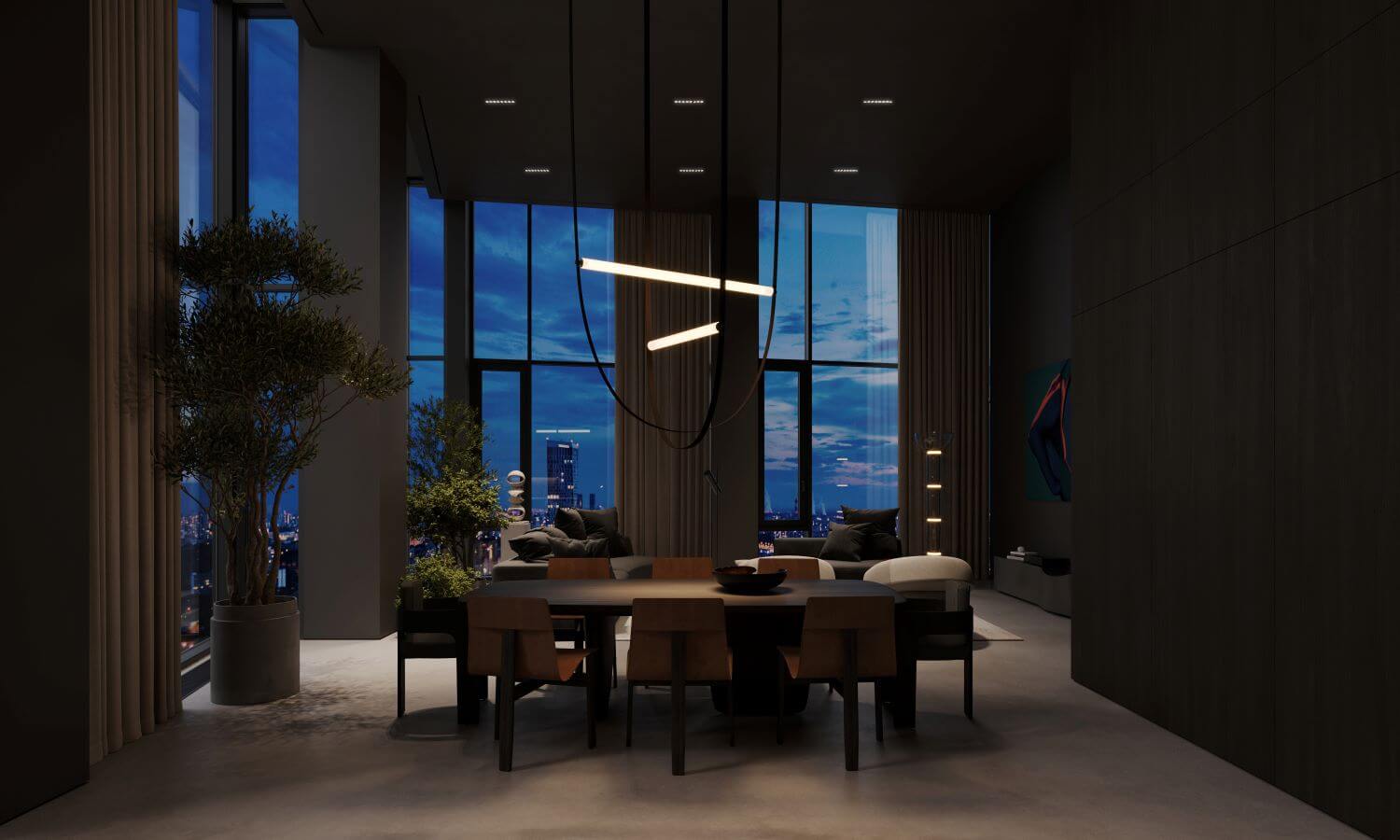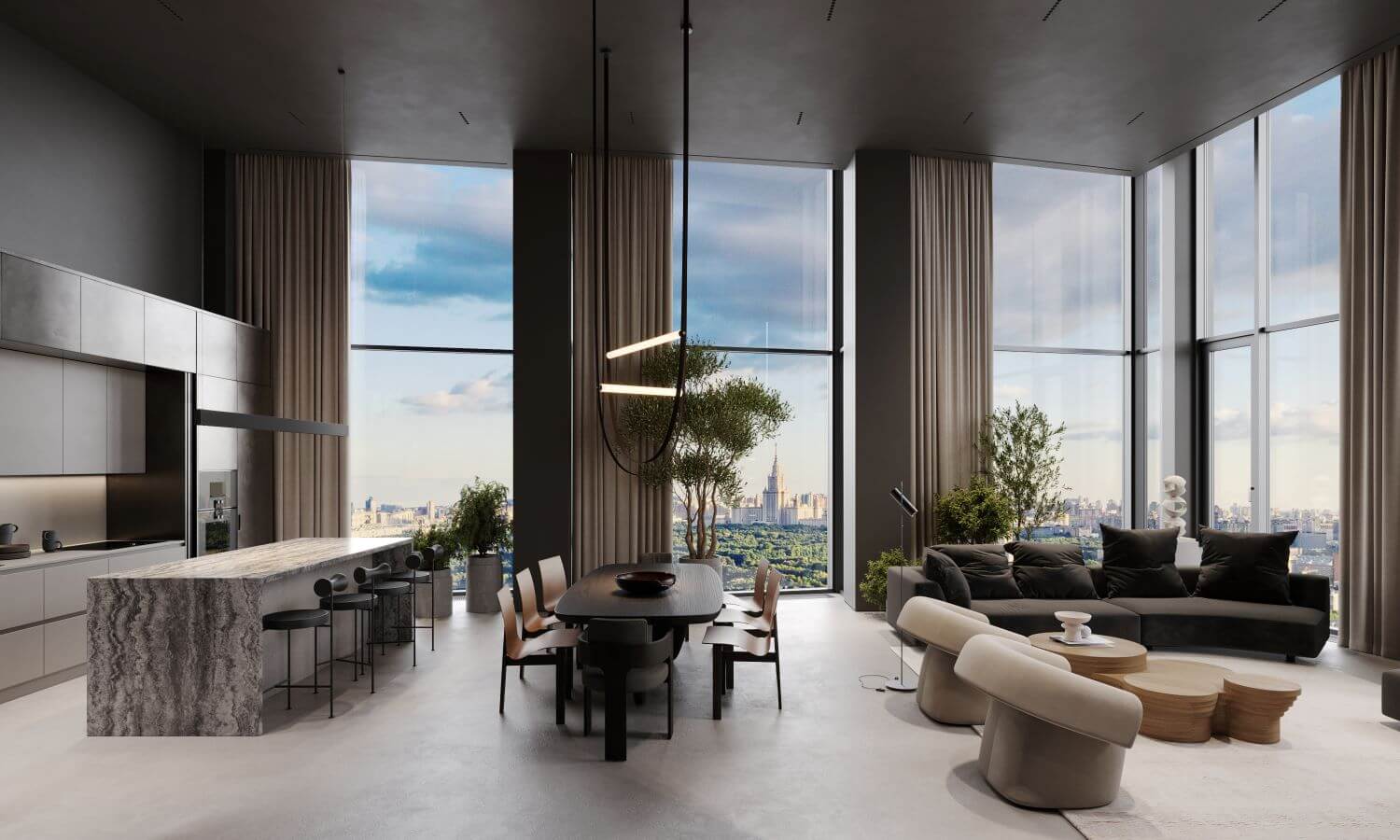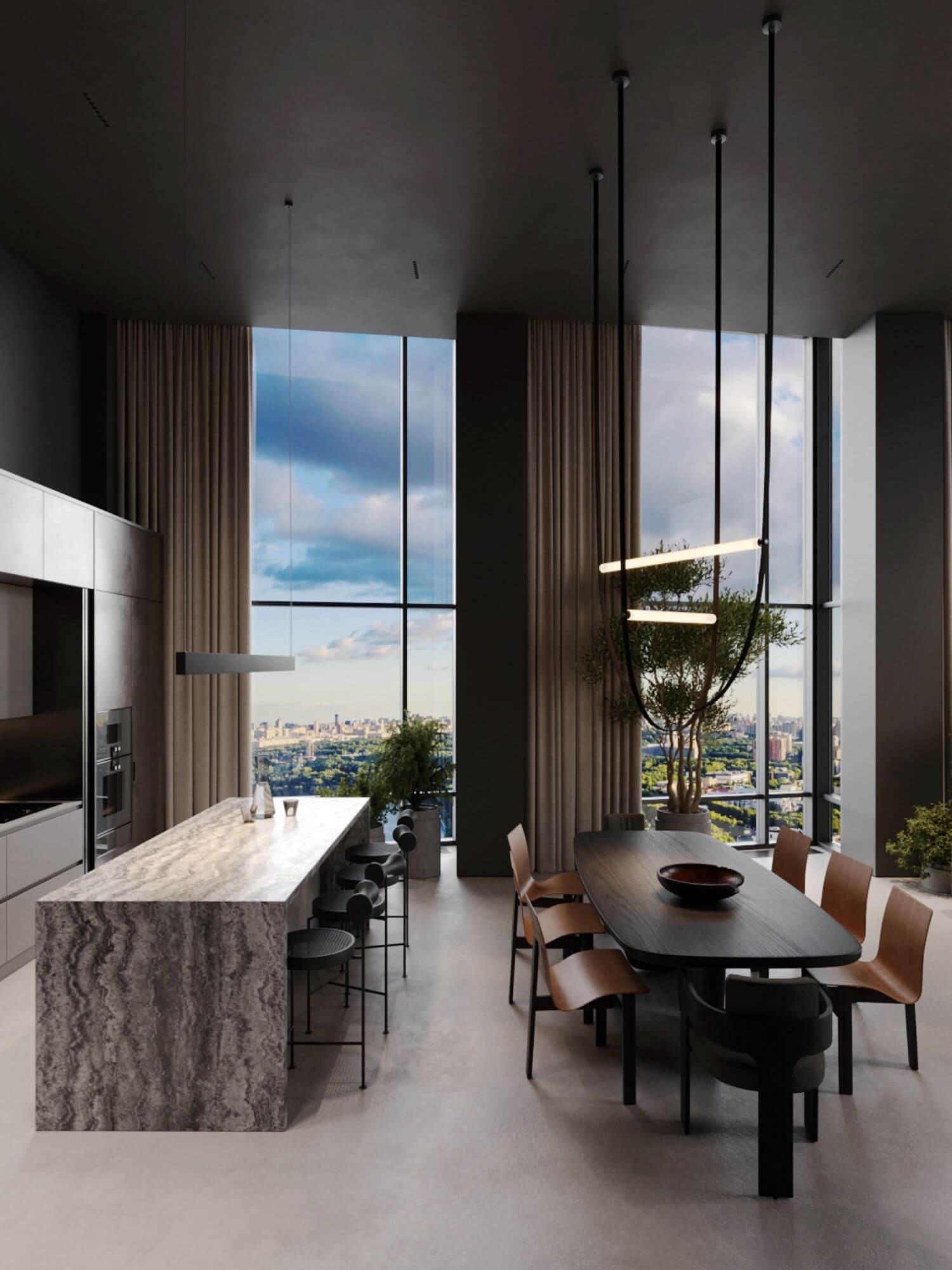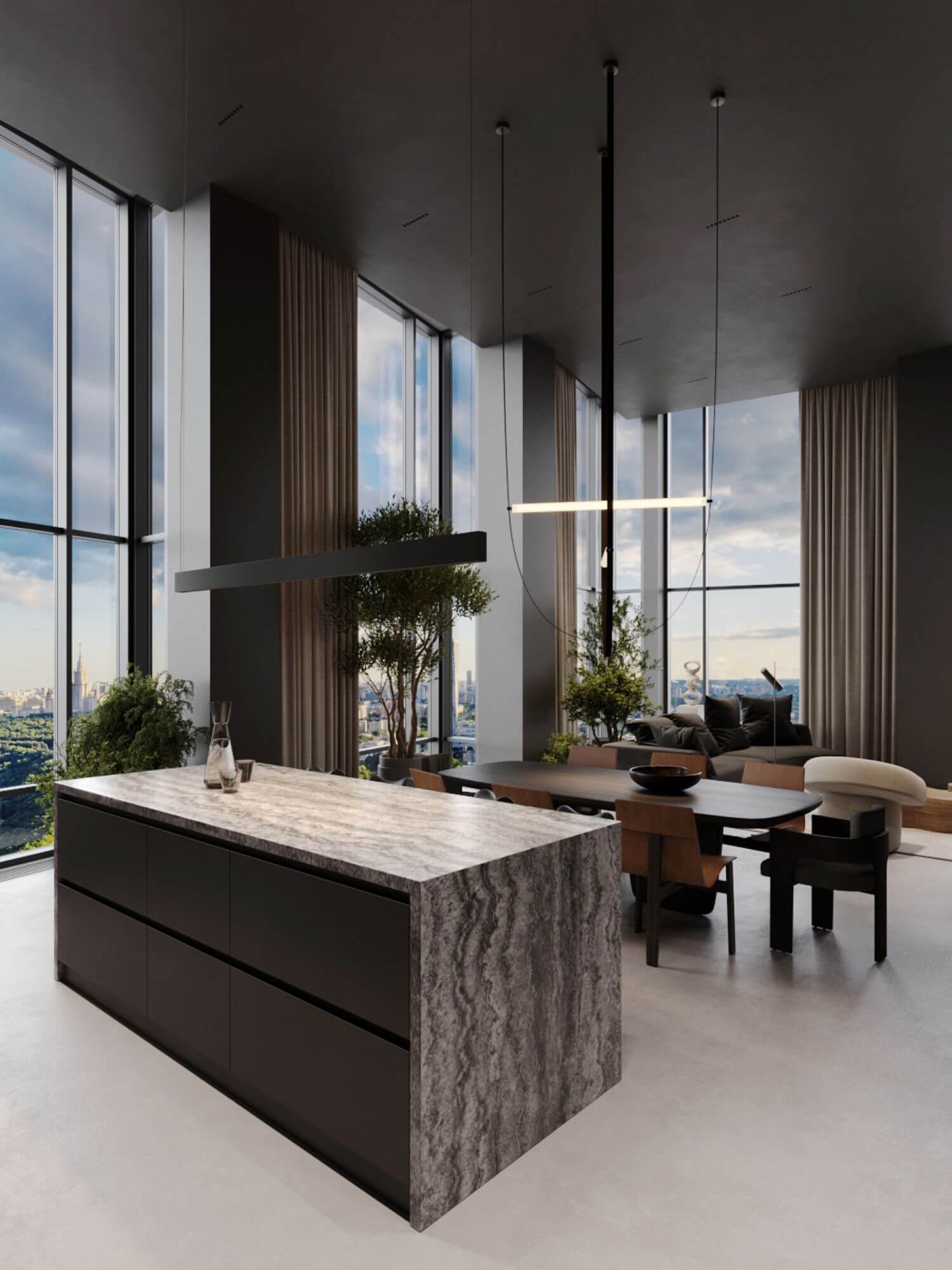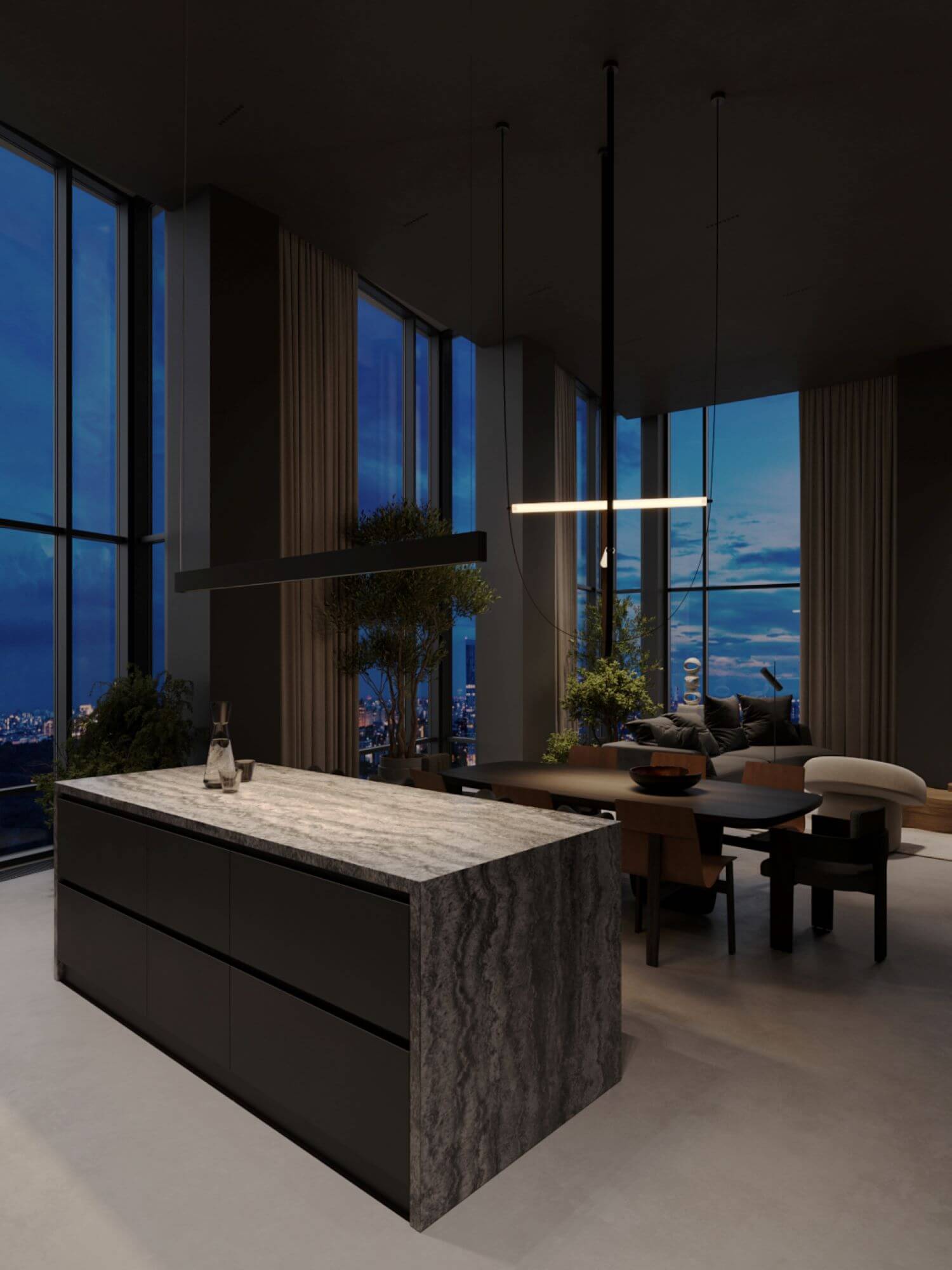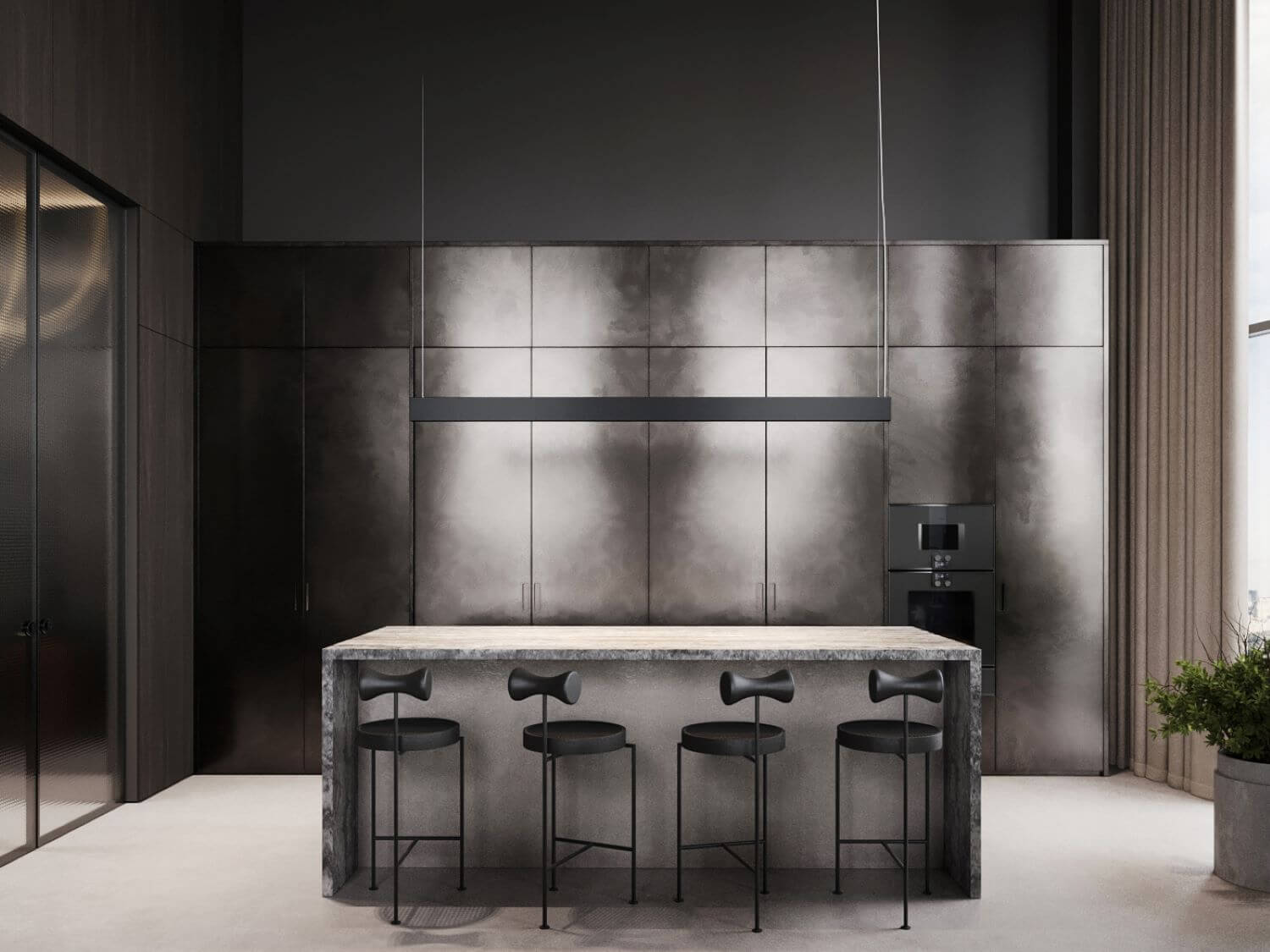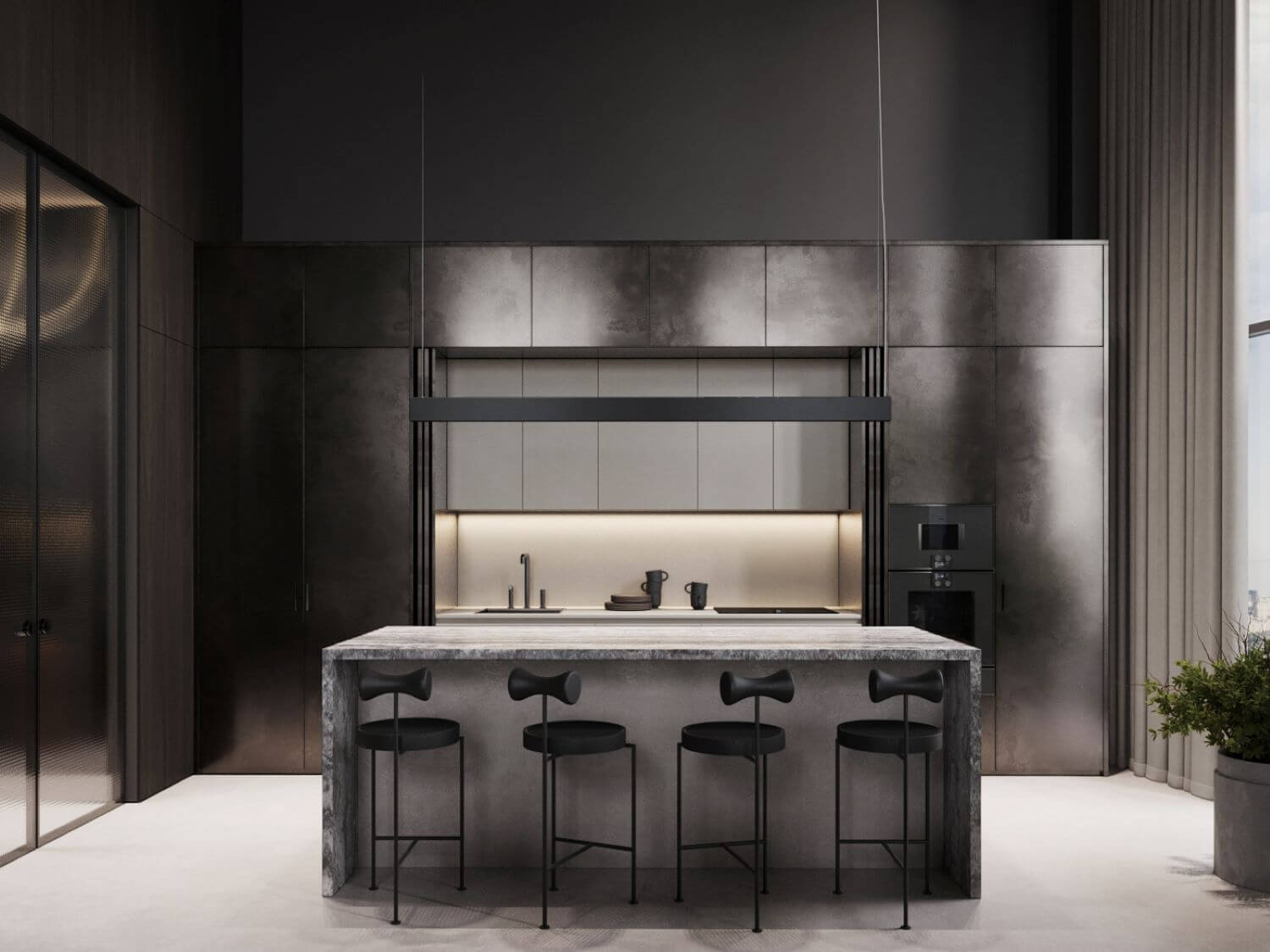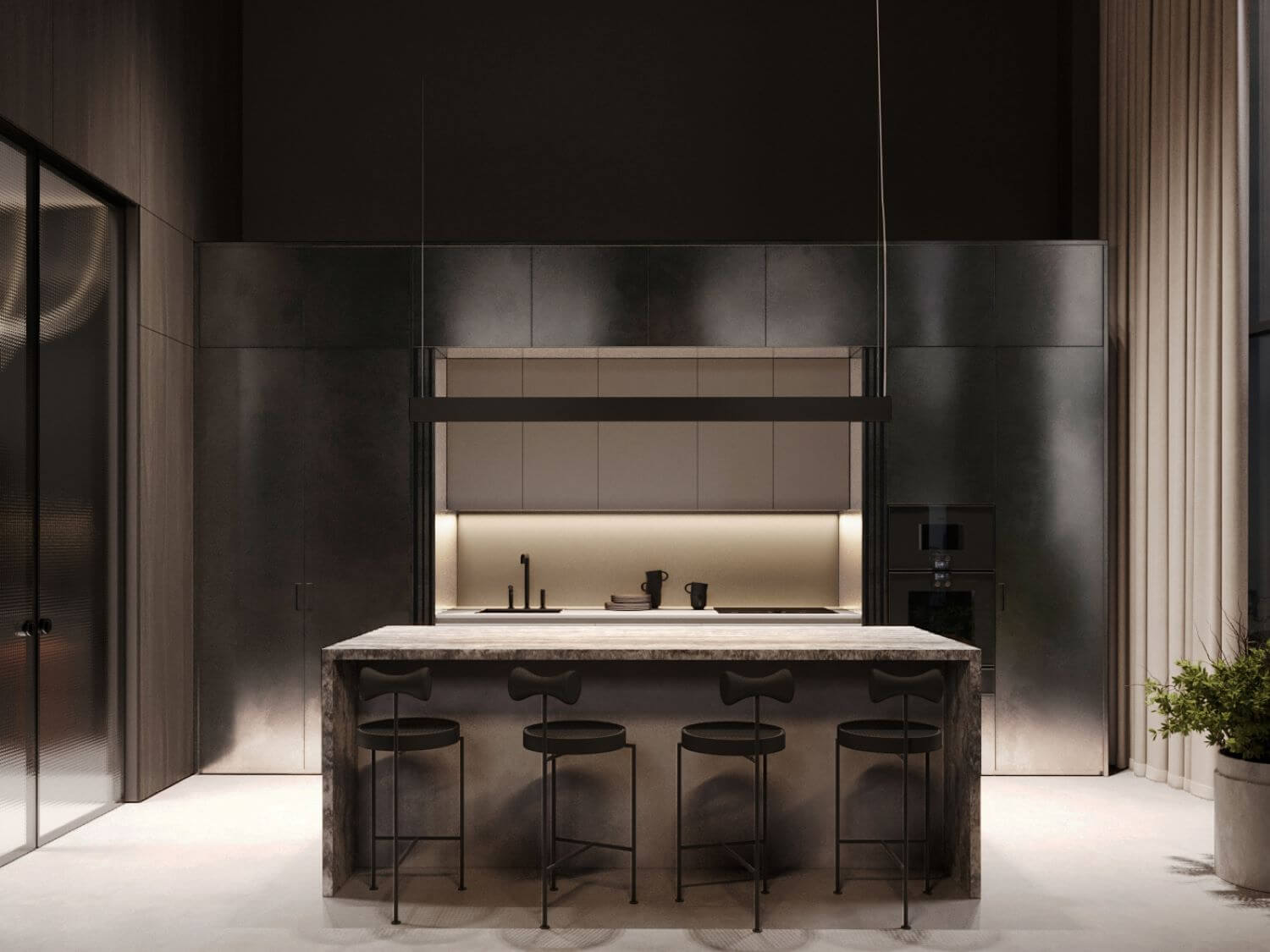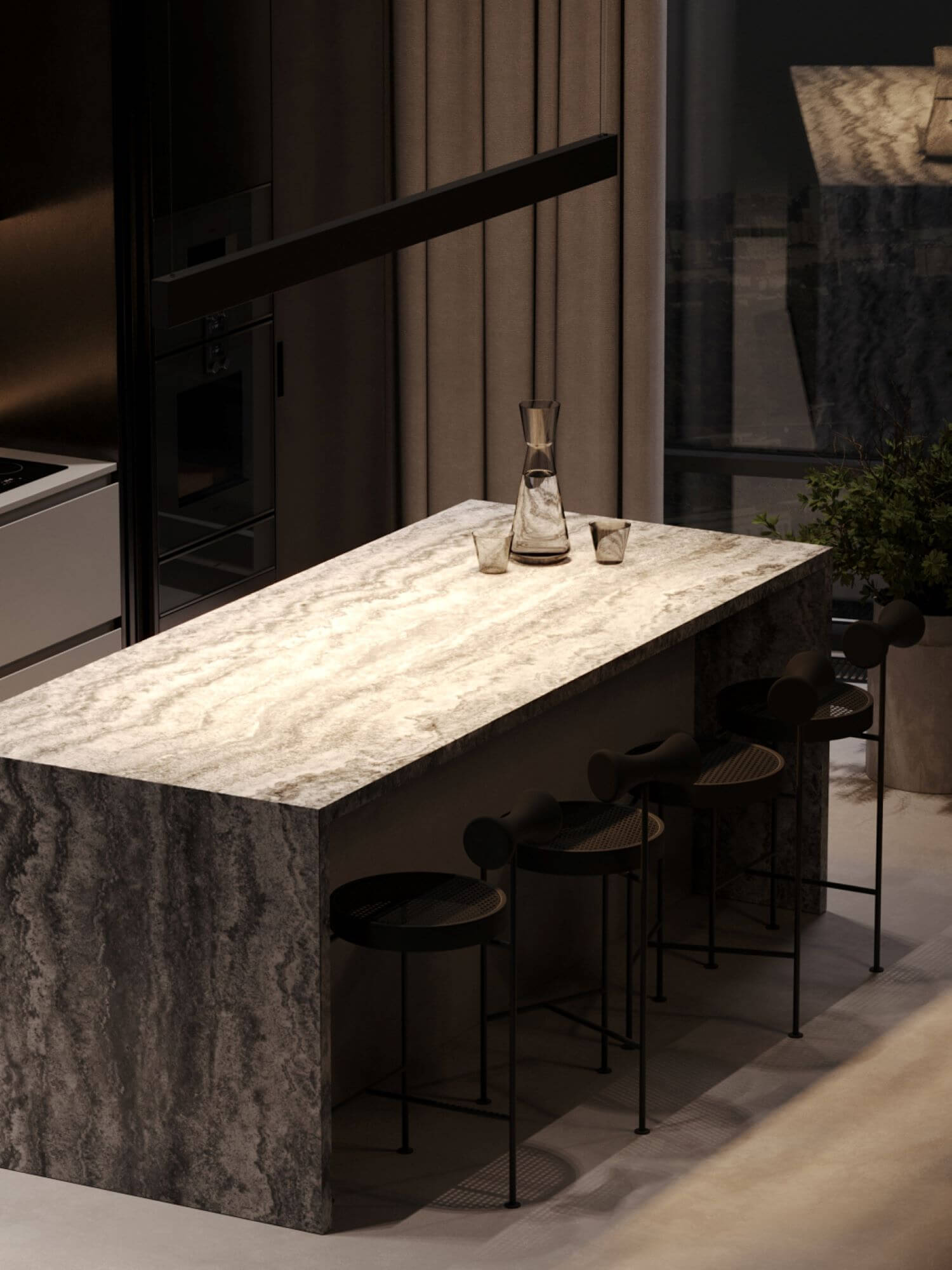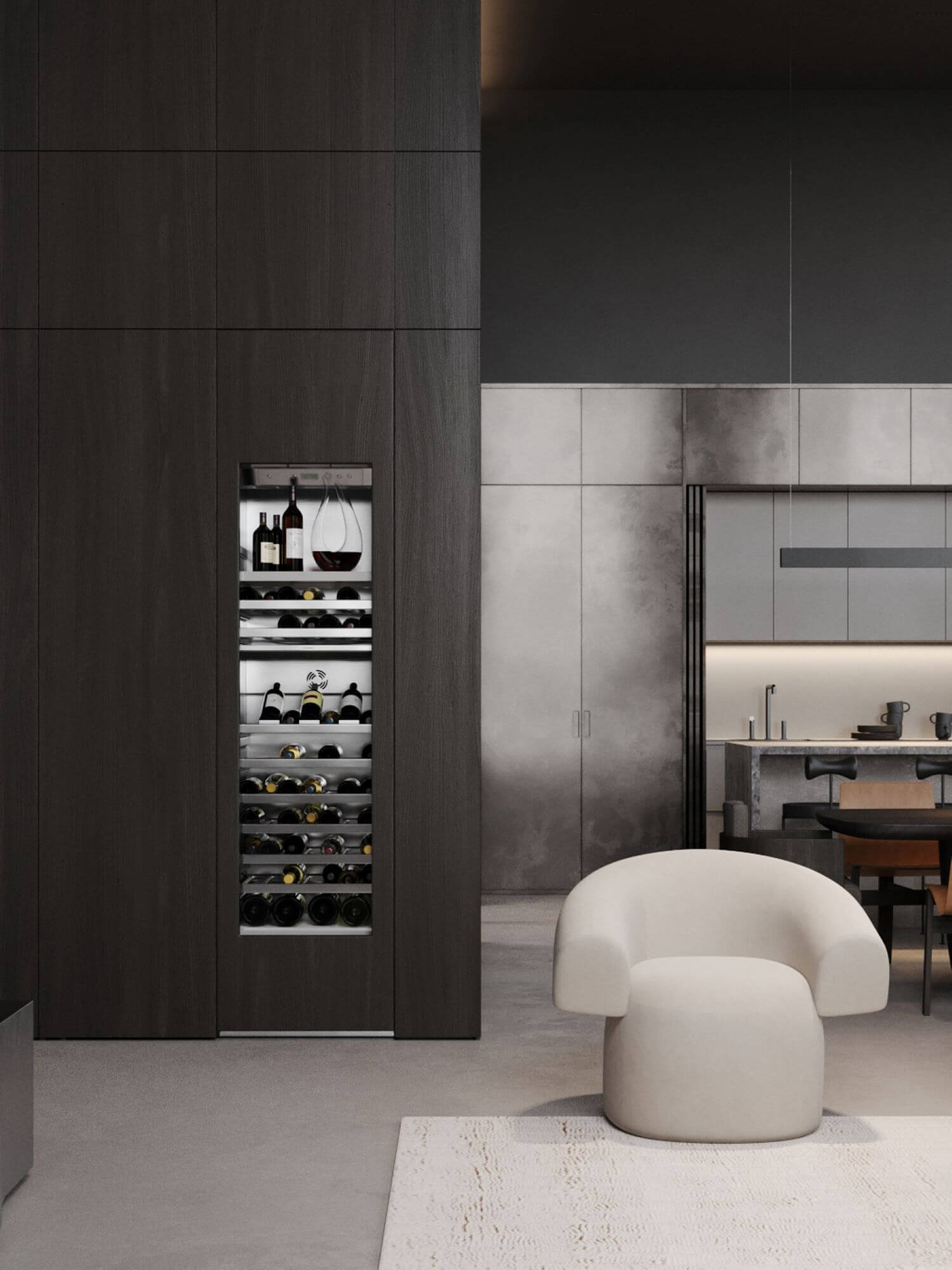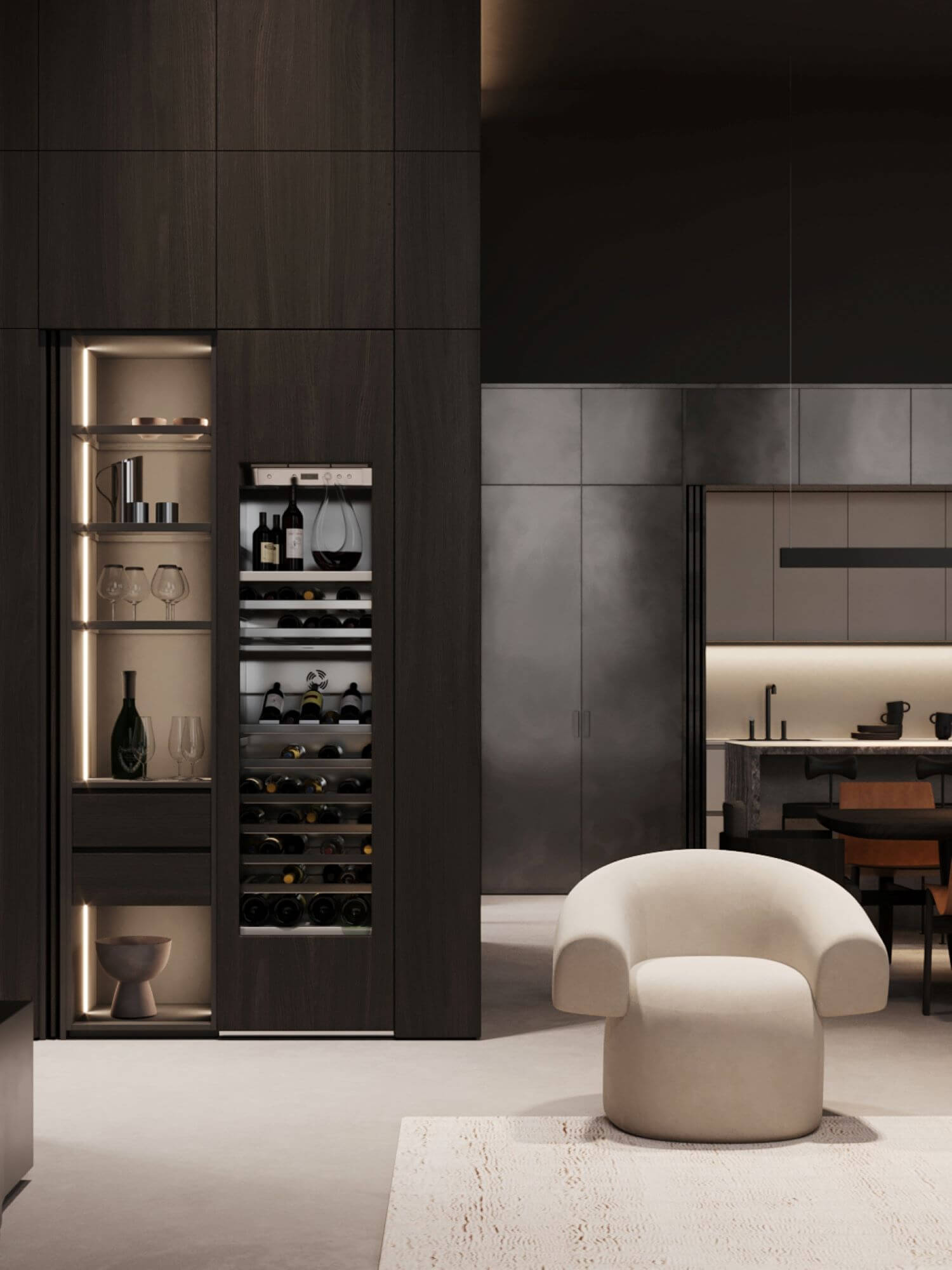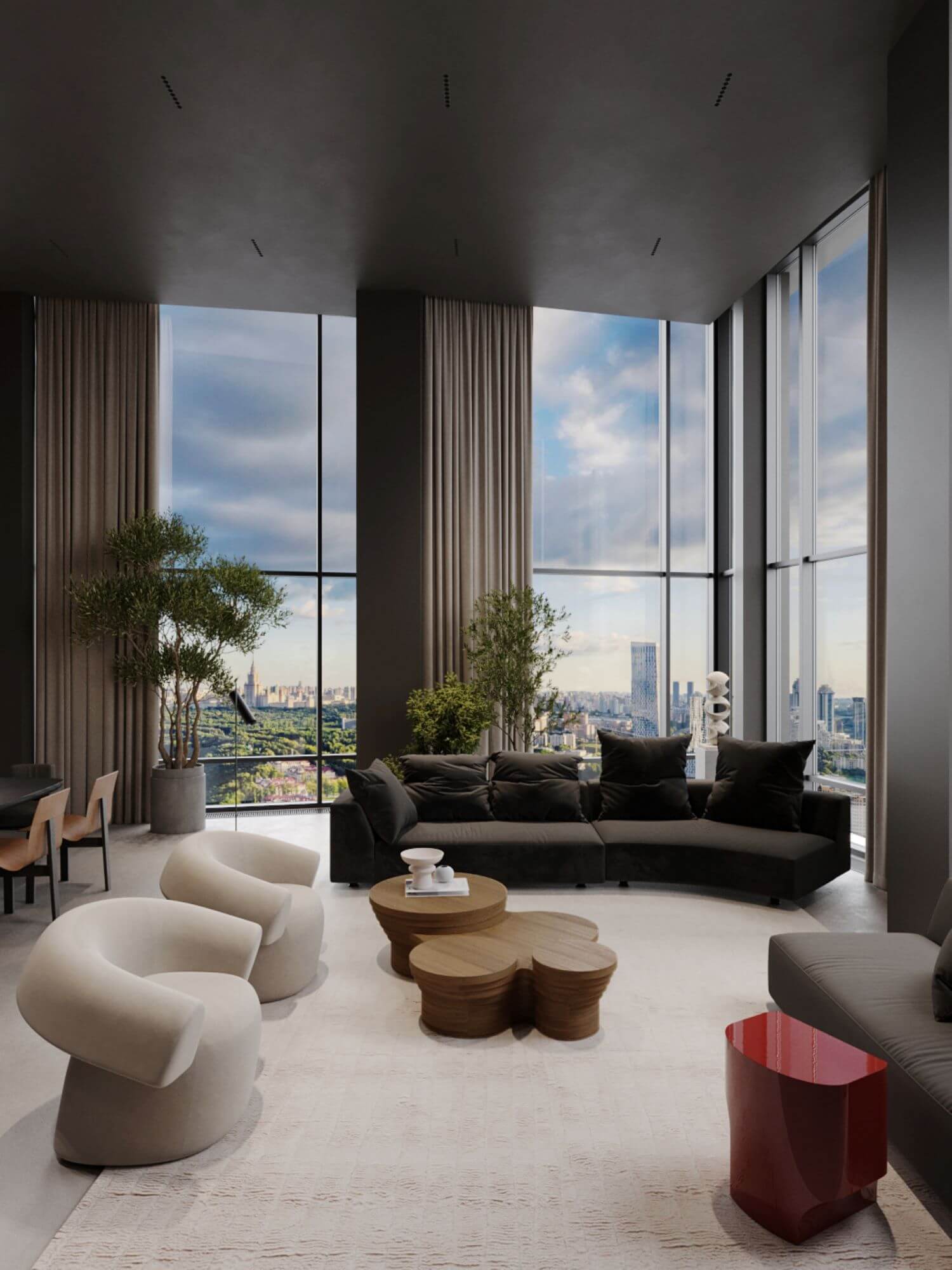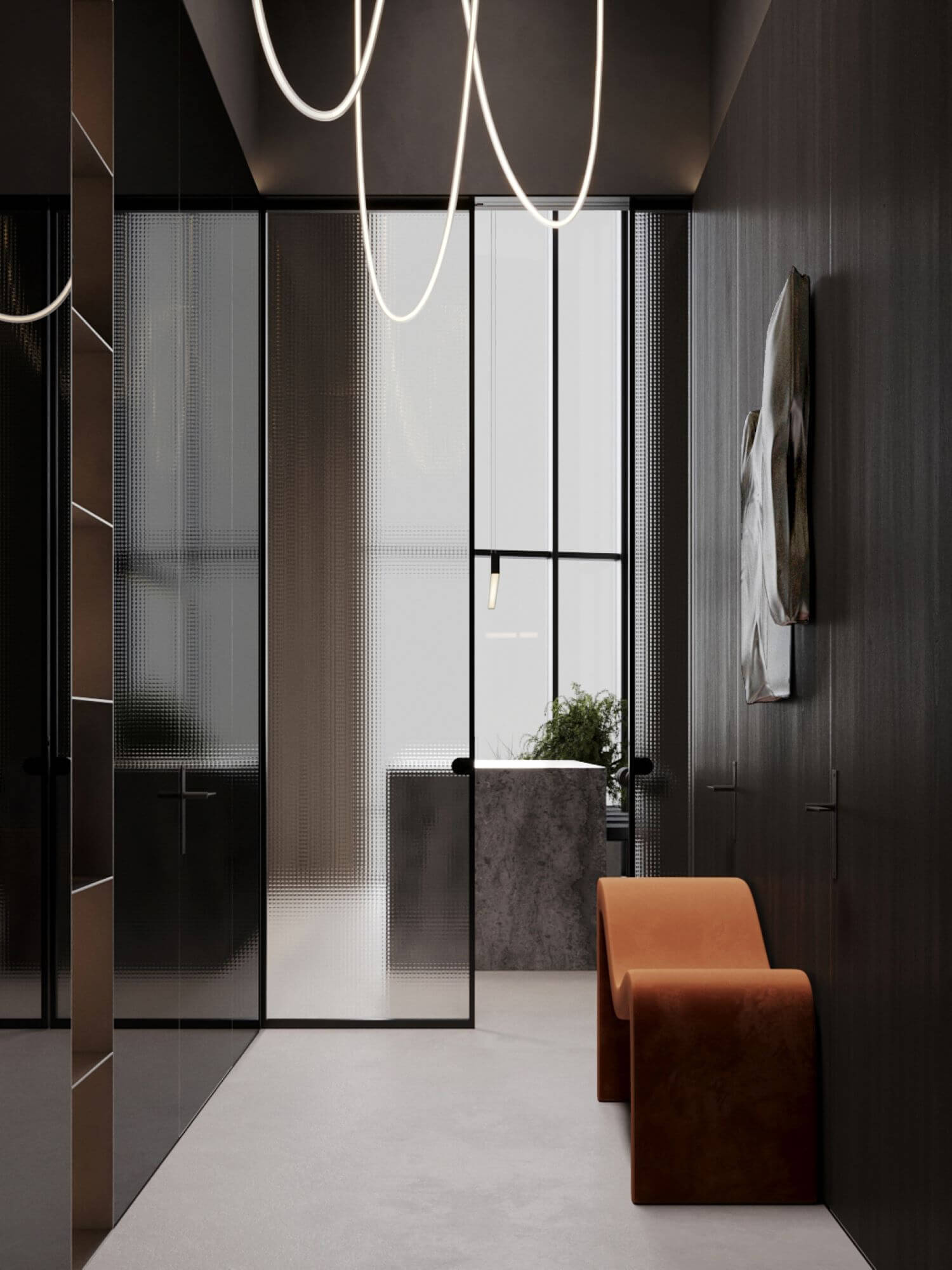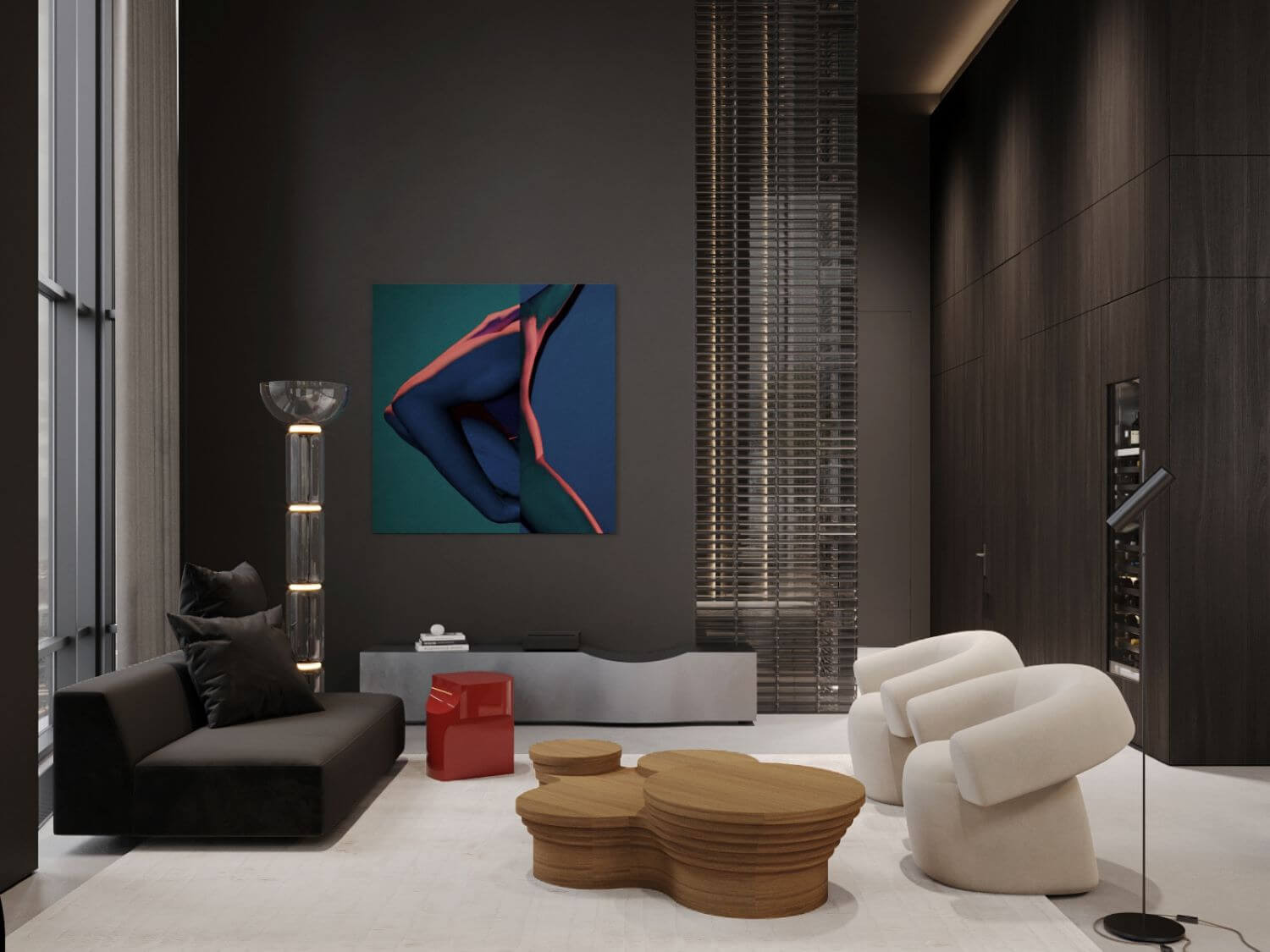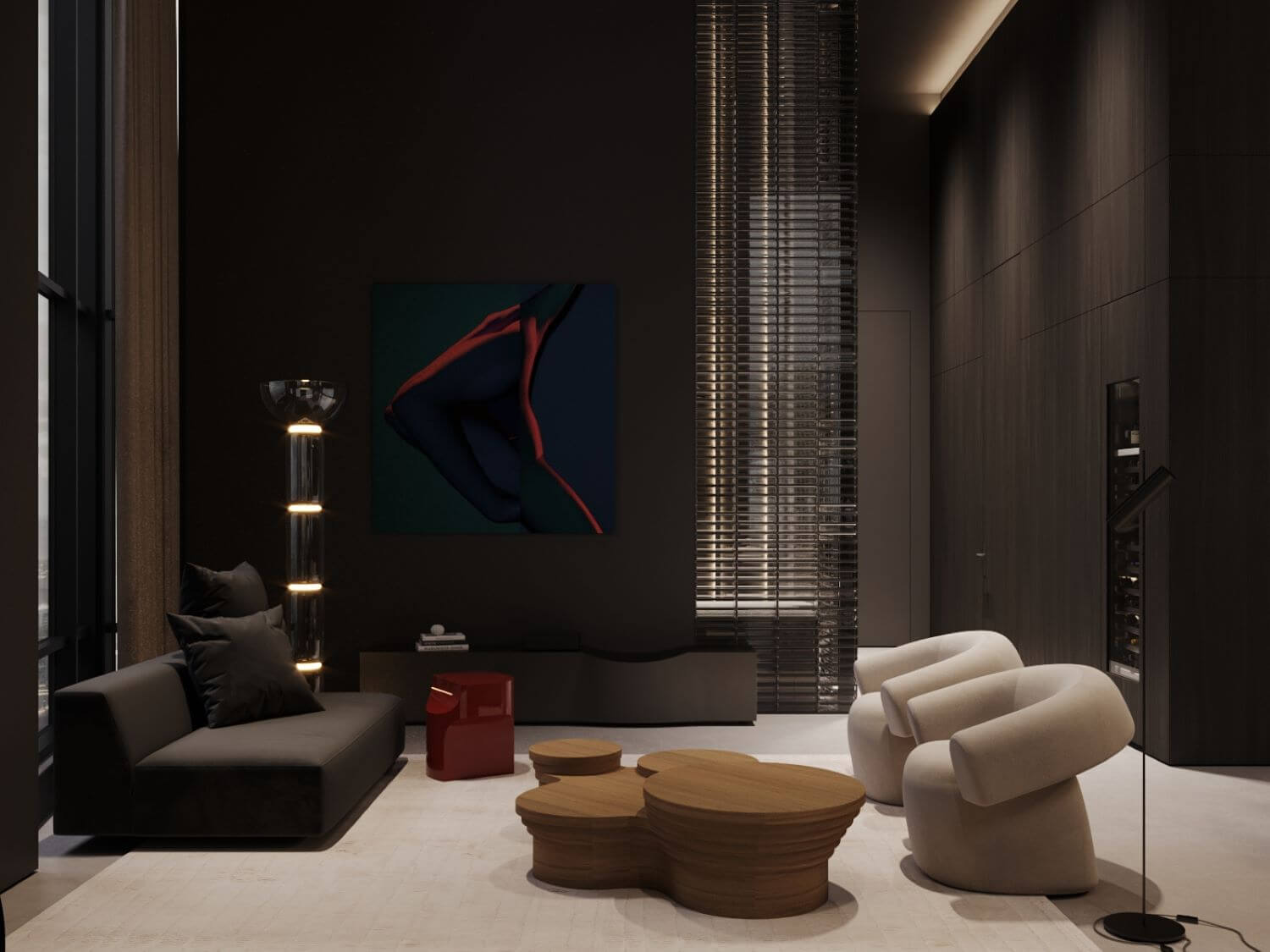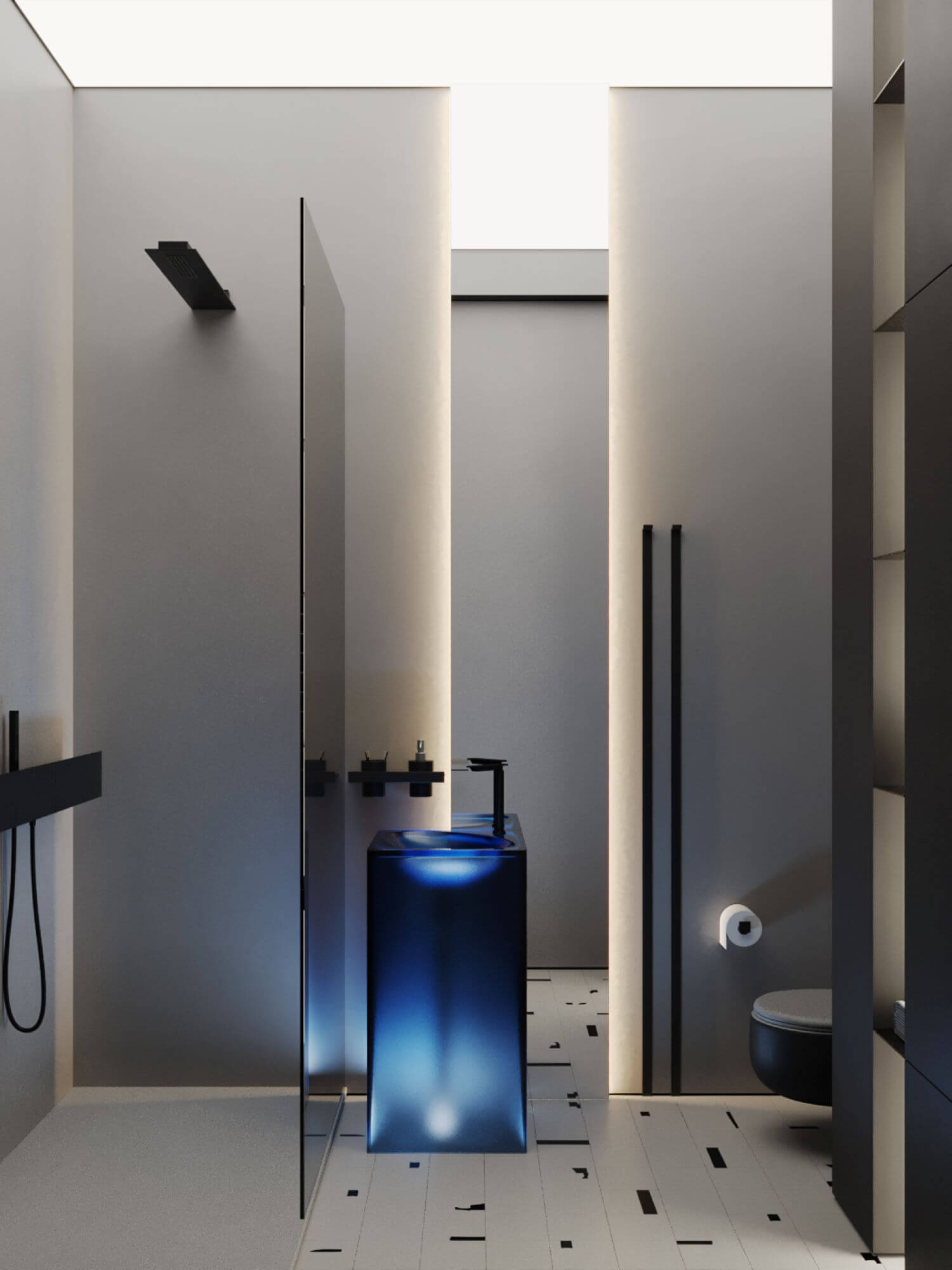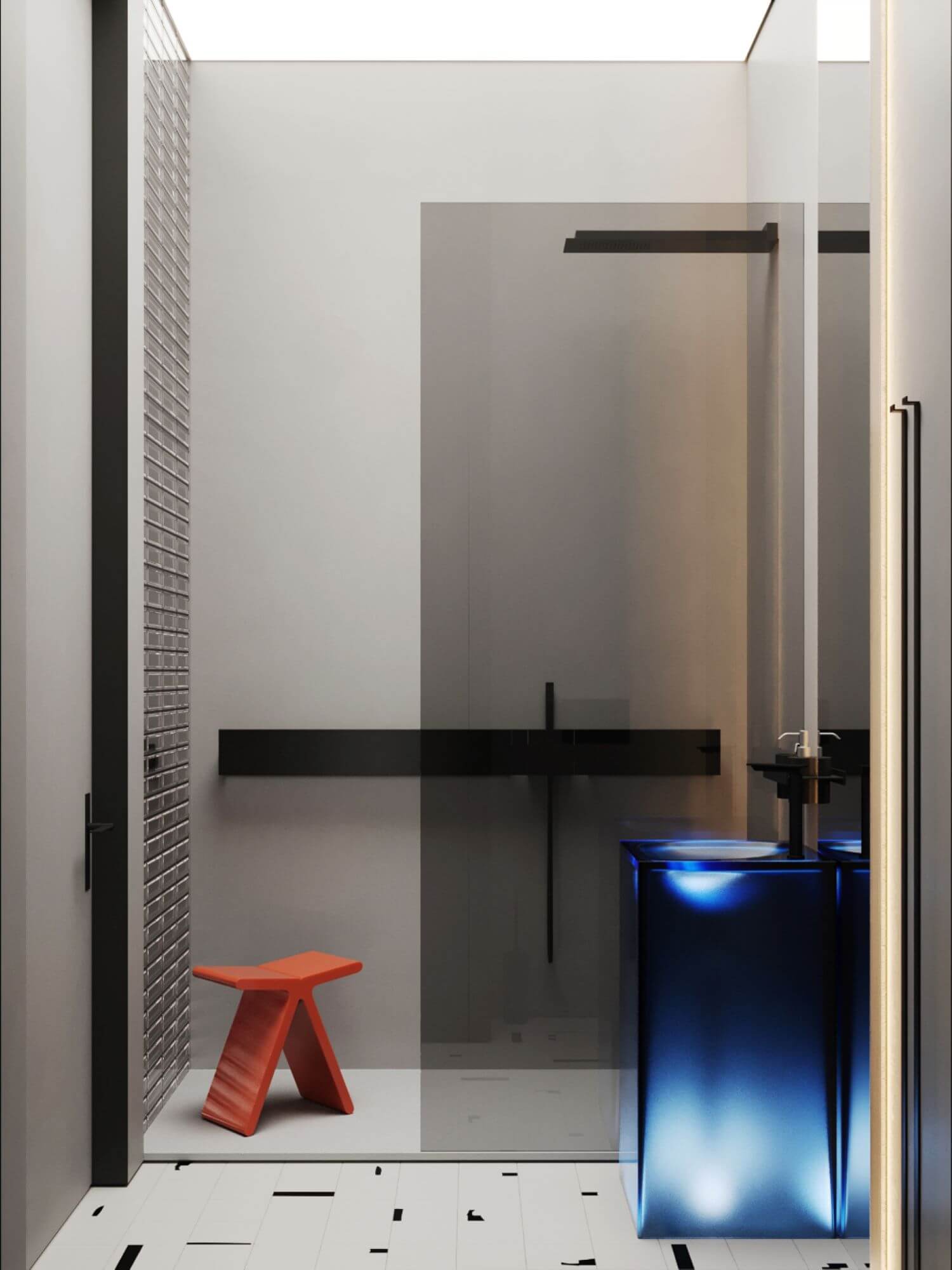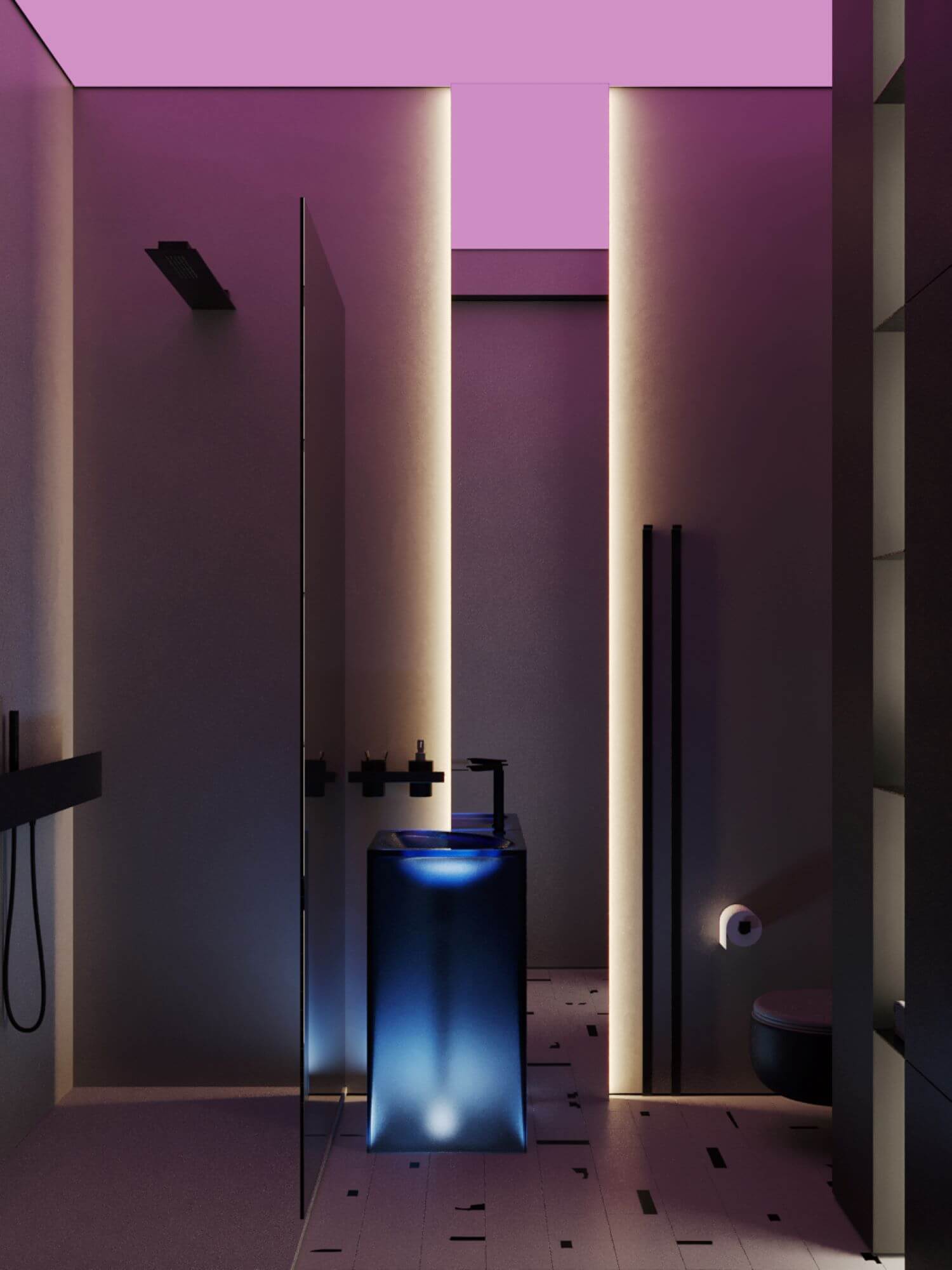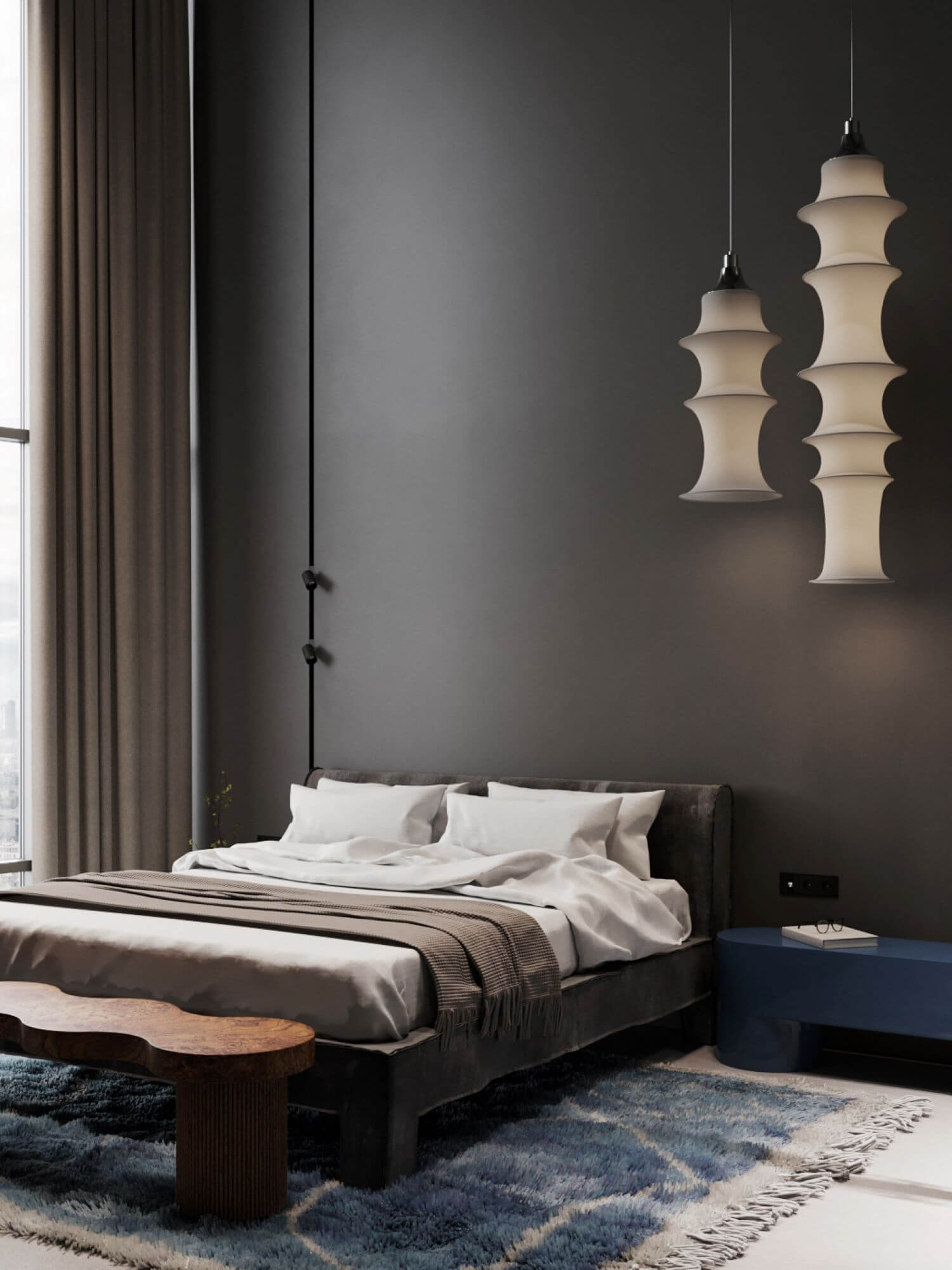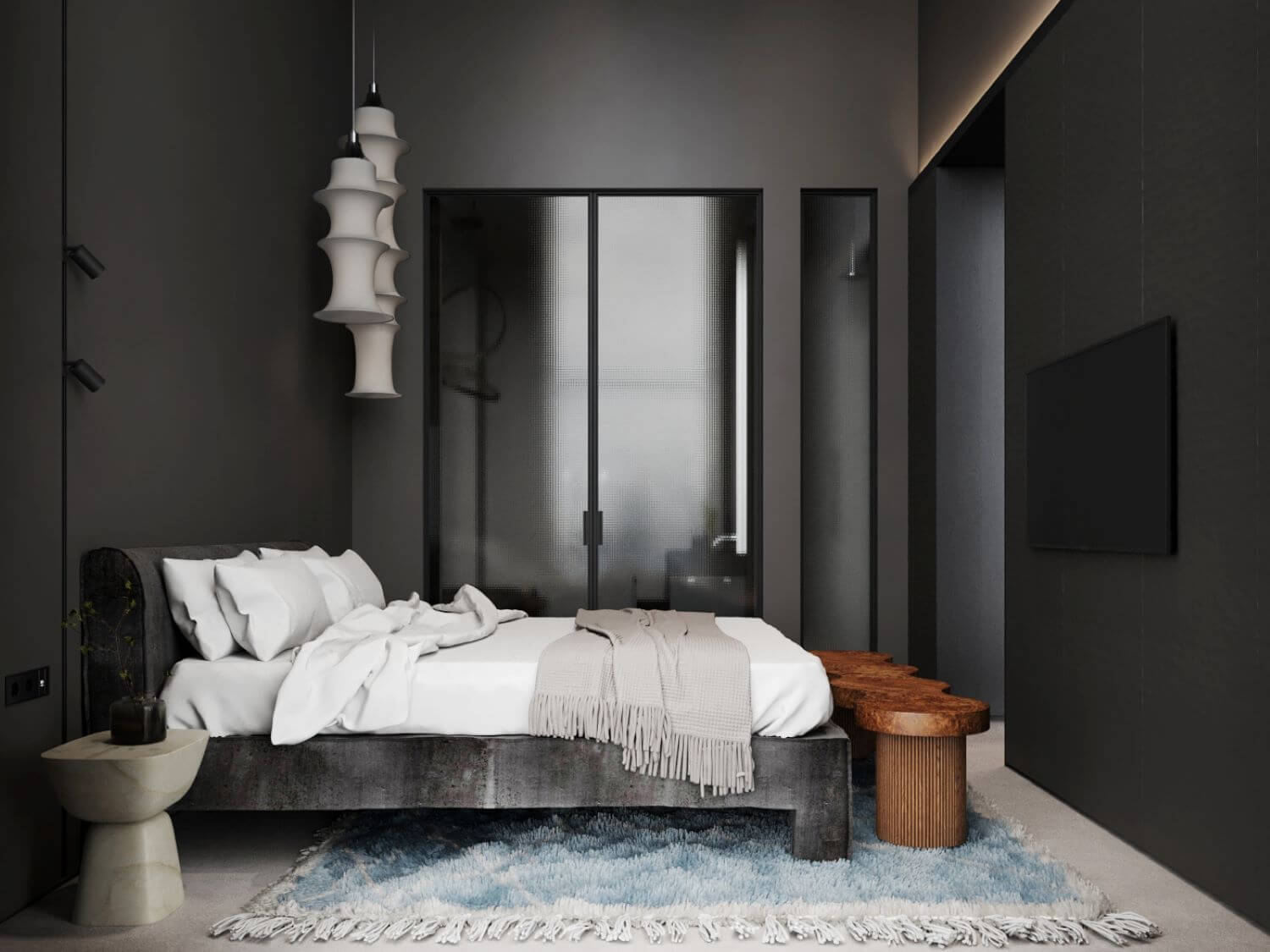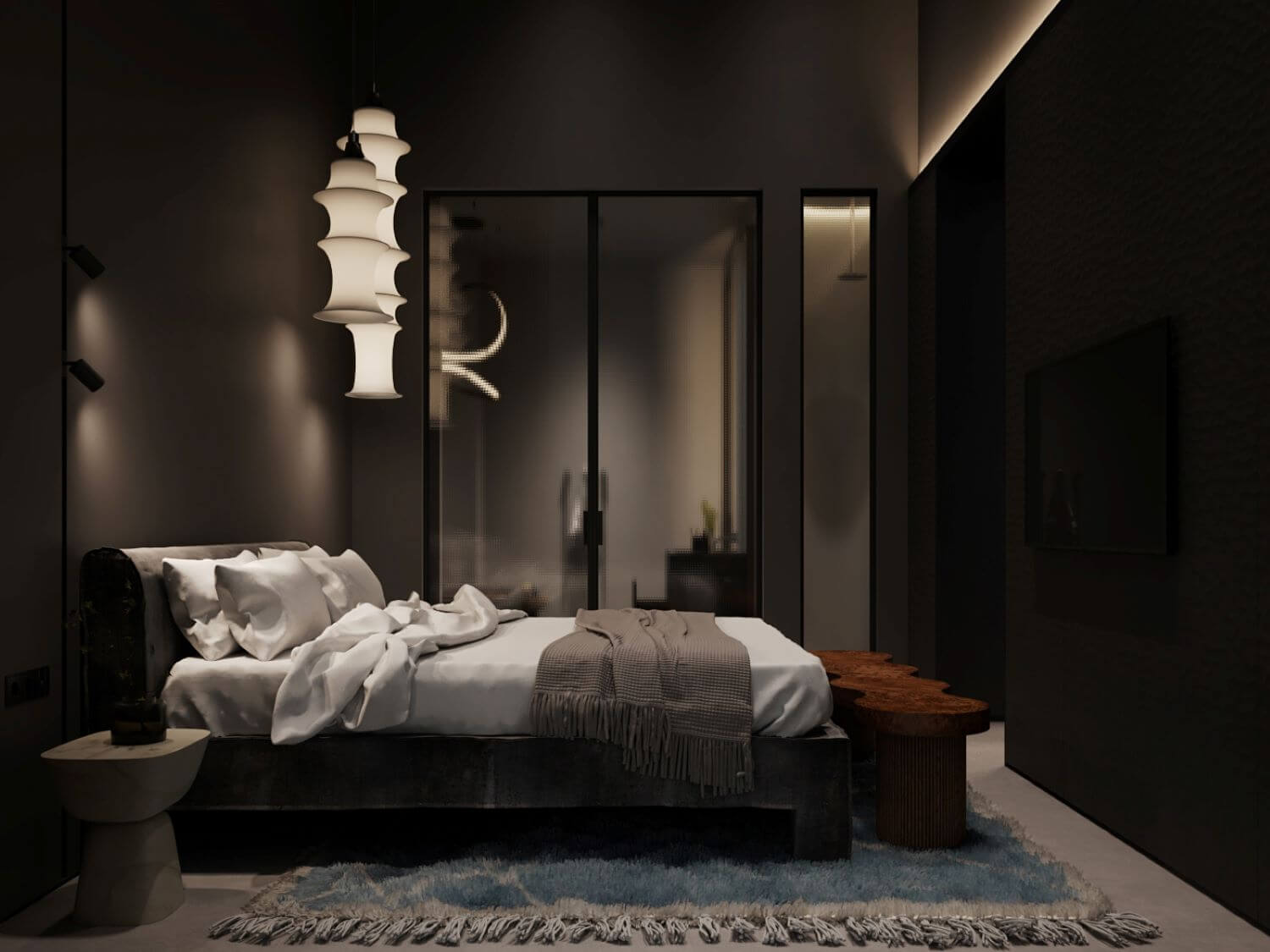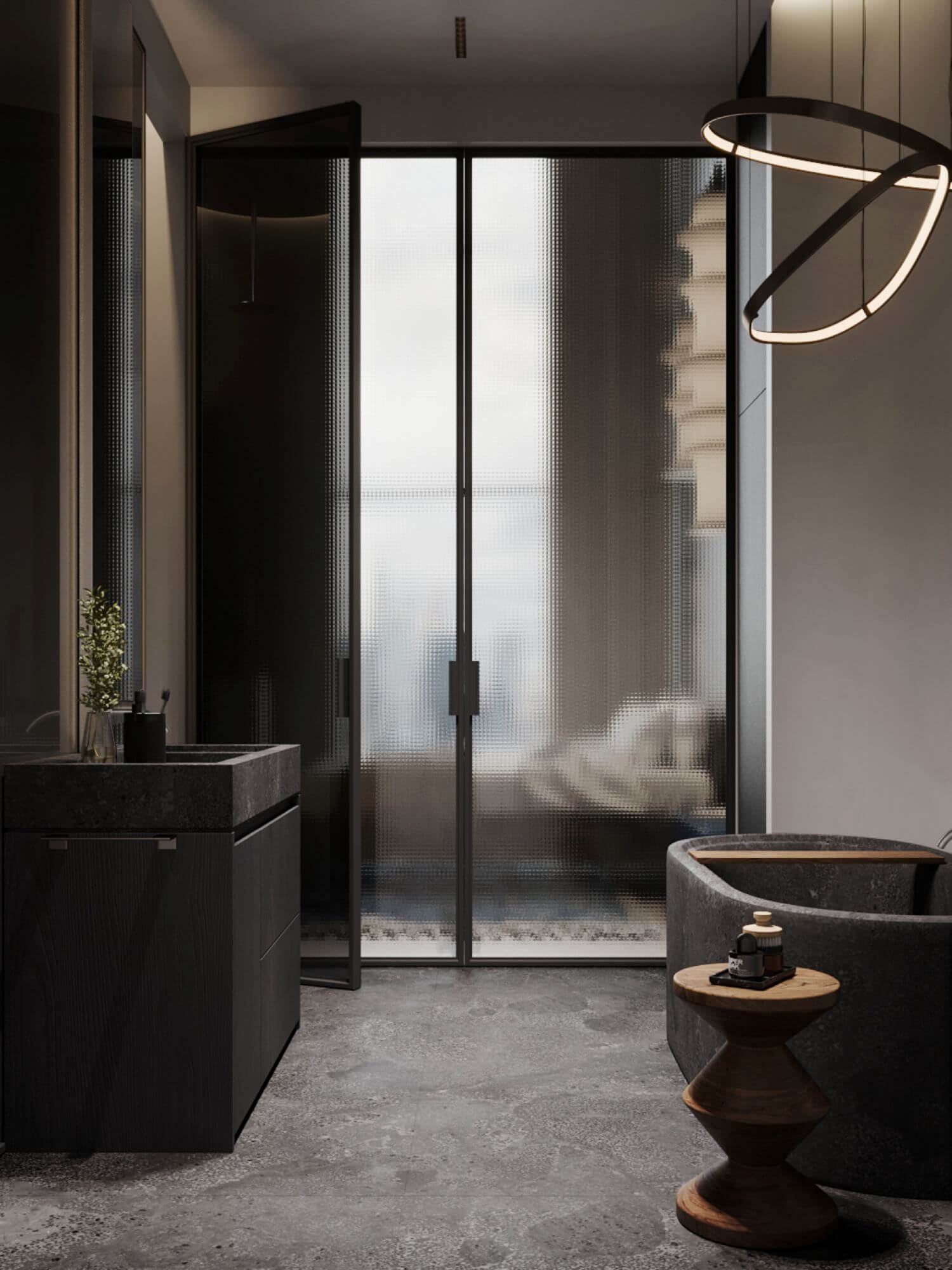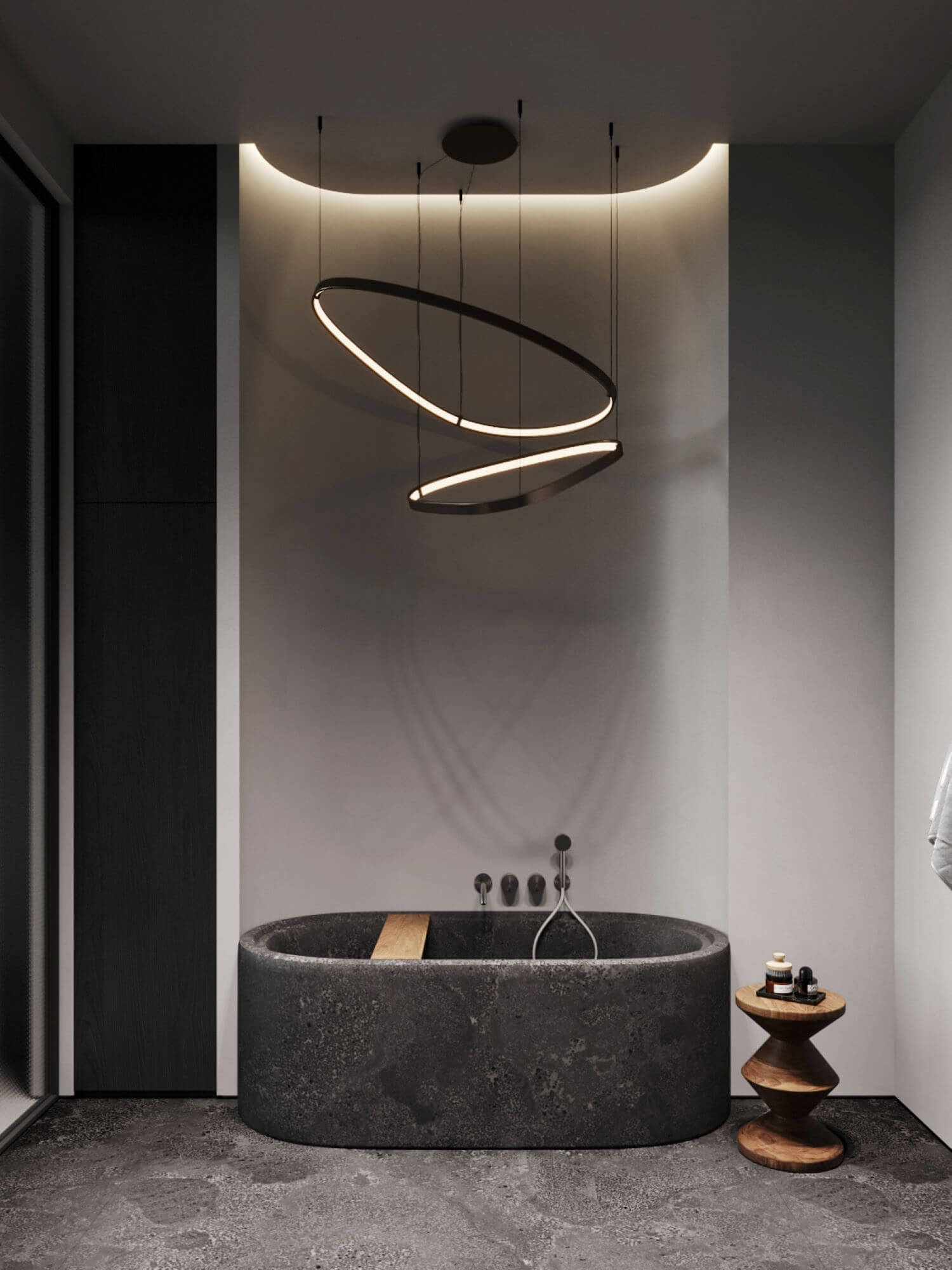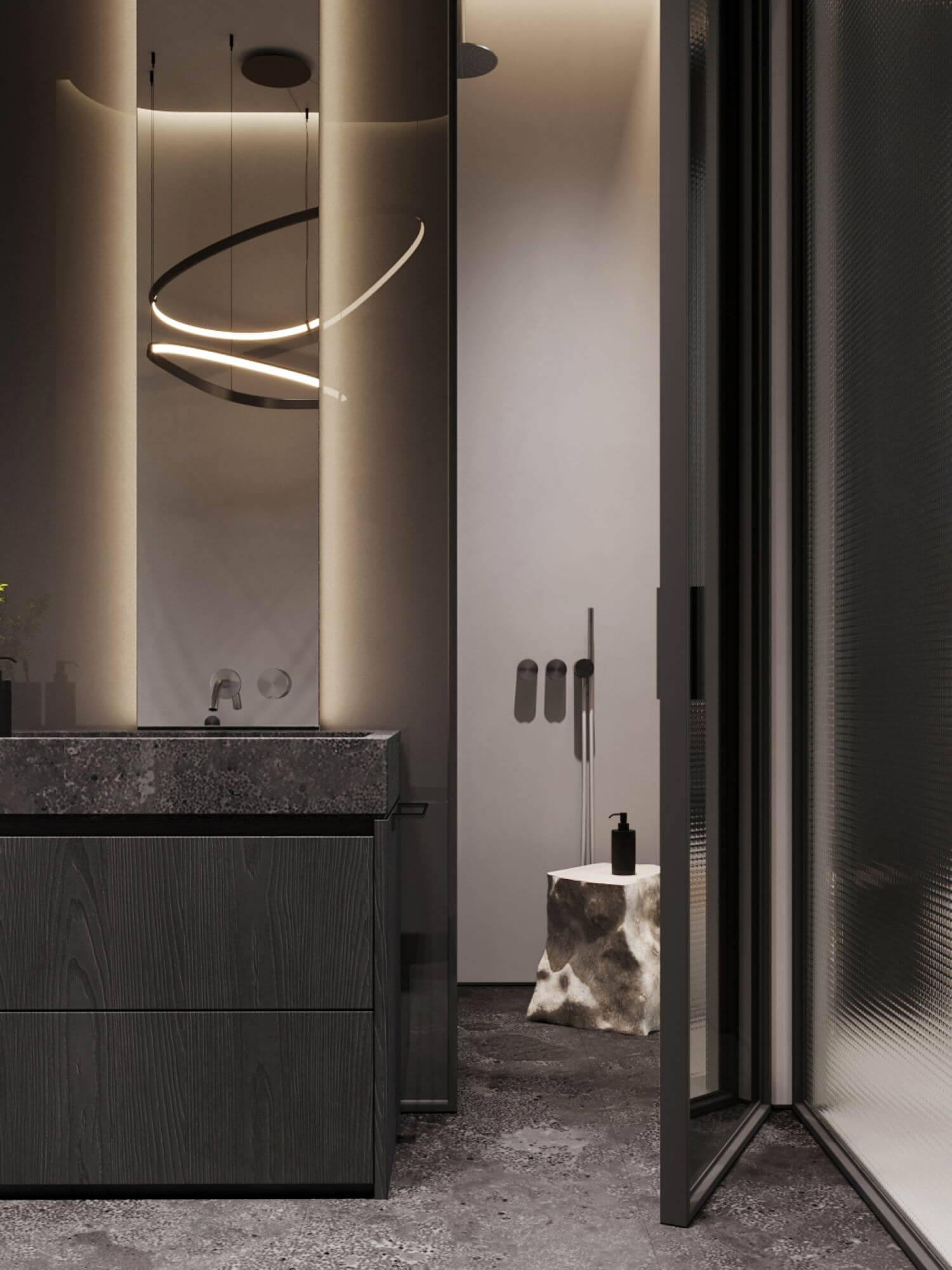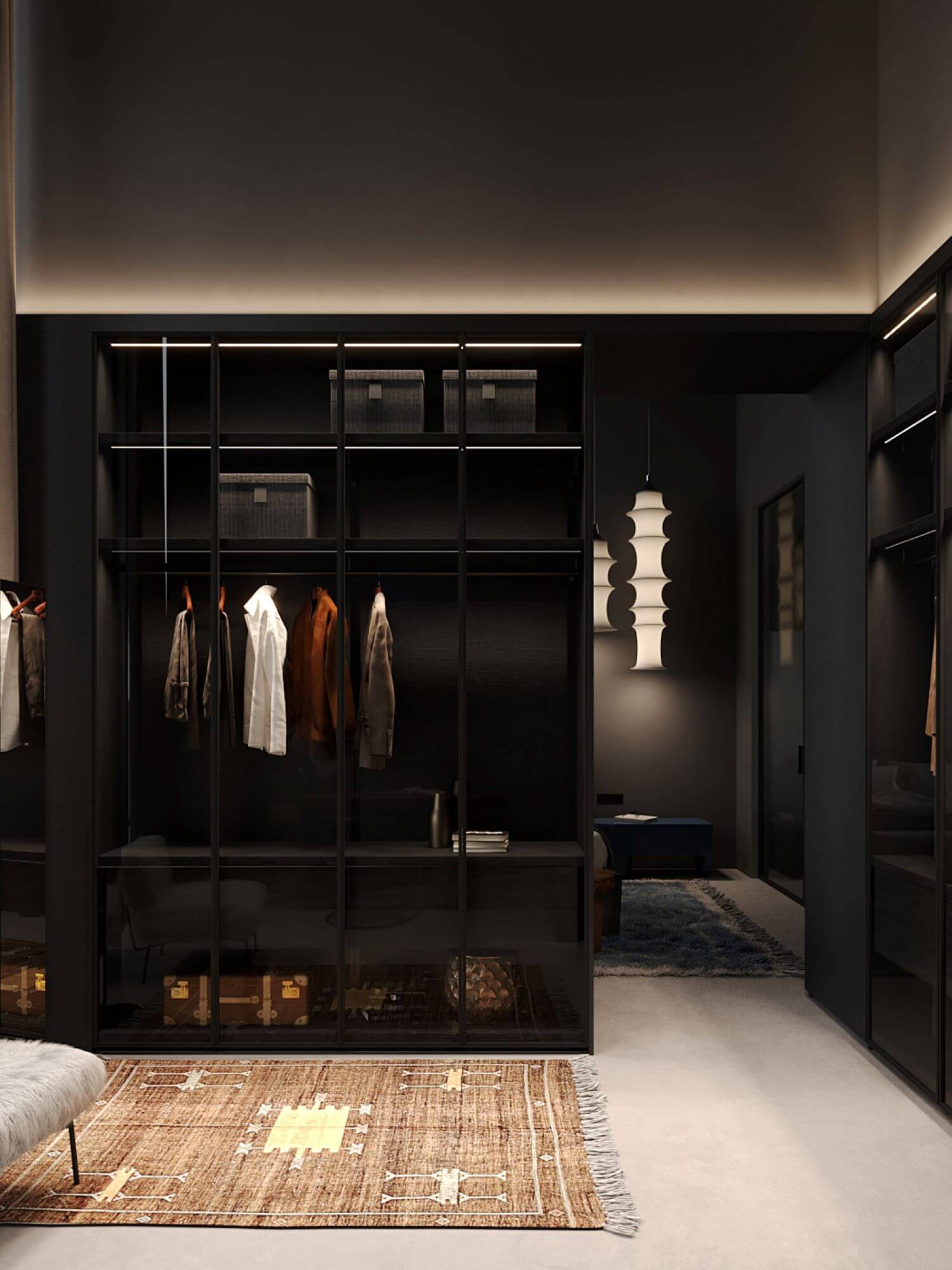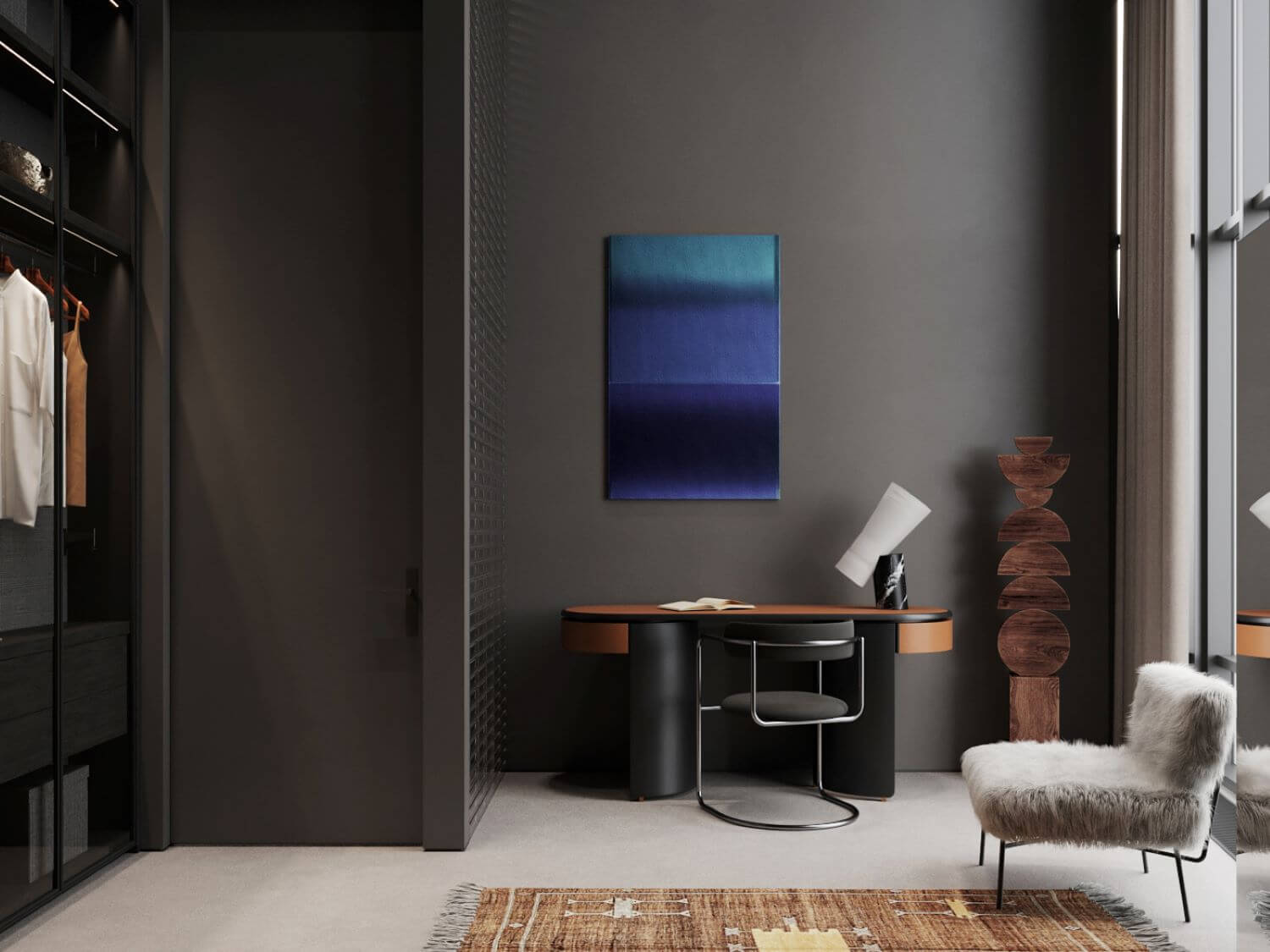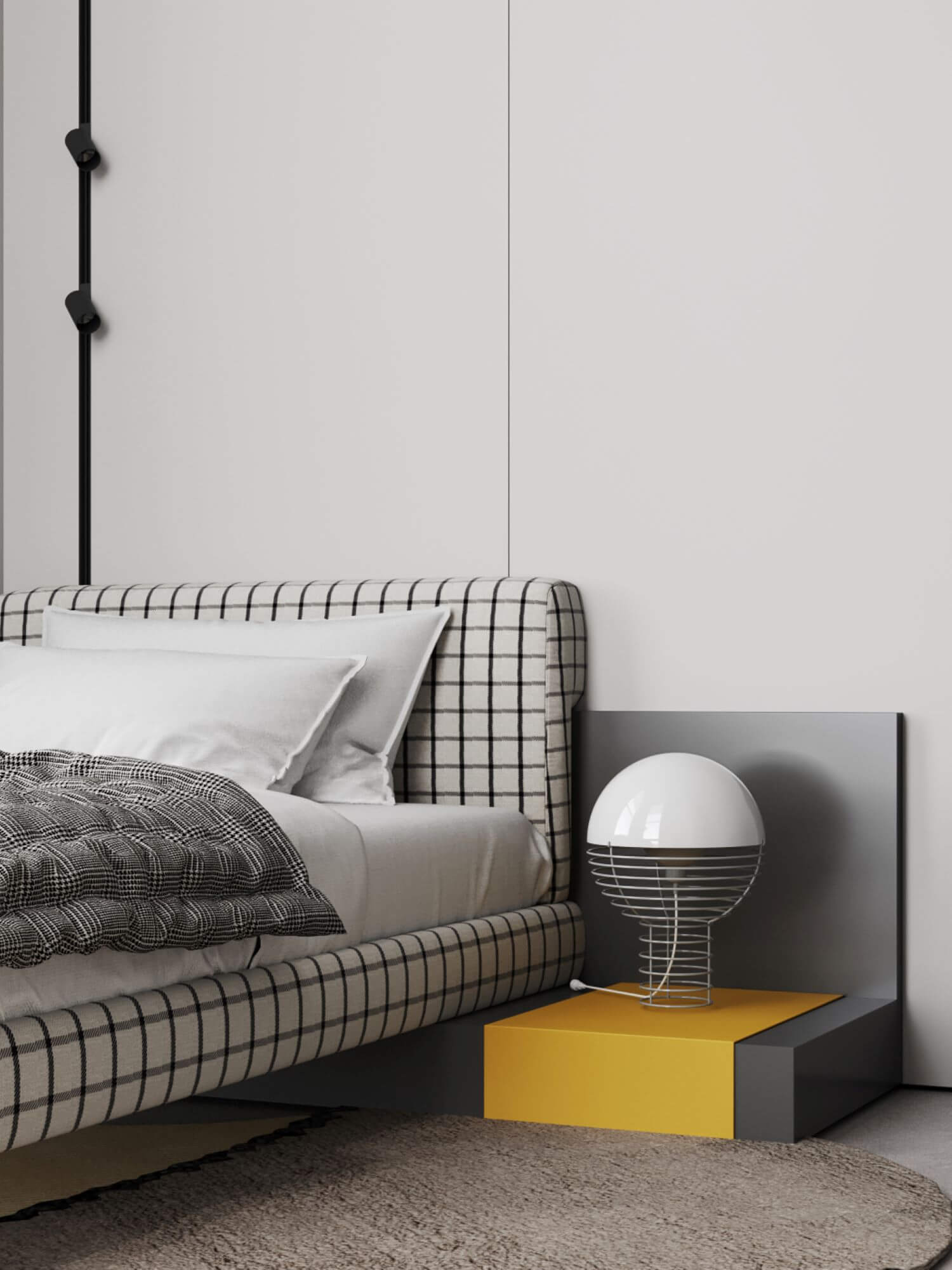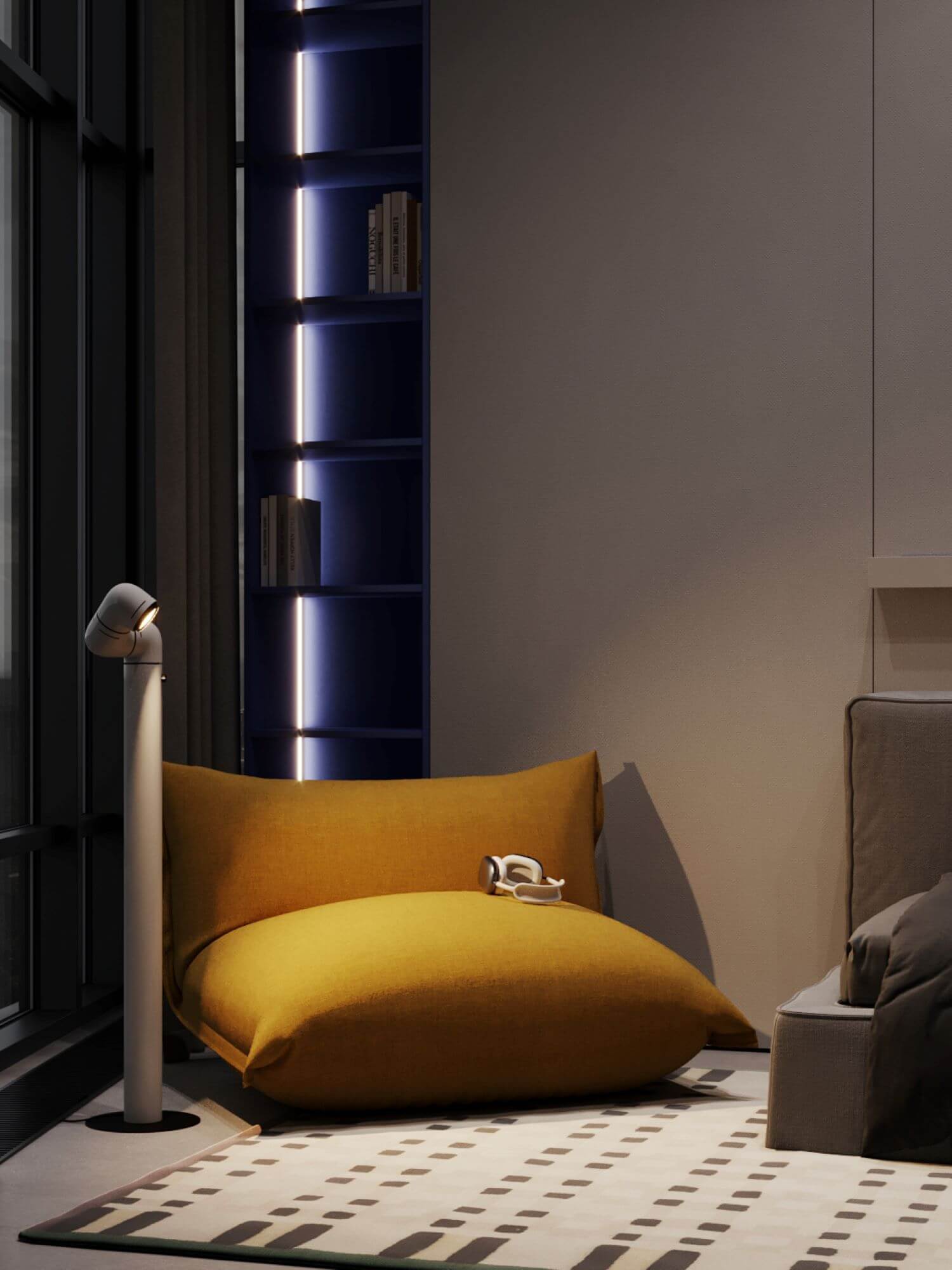 ---