Estudio Esmero: The Y House is a single family residence currently under development in upstate New York. The design uses a traditional 'house' profile to create three separate wings (one for the family, one for guests, and one for a creative studio) that curve into each other at the center and form the main gathering spaces. Each wing provides privacy for its users while at the same time encouraging them to get together in the central living room. Outside, the wings help to create three curated exterior spaces and amplify the views of the Hudson Valley, the nearby creek, and the surrounding meadow.
The entrance to the residence sits at the center of the home at a point where the walls curve away from each other to create a covered patio. Similar to a traditional dogtrot house, the entrance is designed as a semi-external see-through space that creates continuous views across the landscape. However, it also provides an entrance sequence that slowly progresses from being fully outside to finally being invited into the heart of the home as you turn the corner.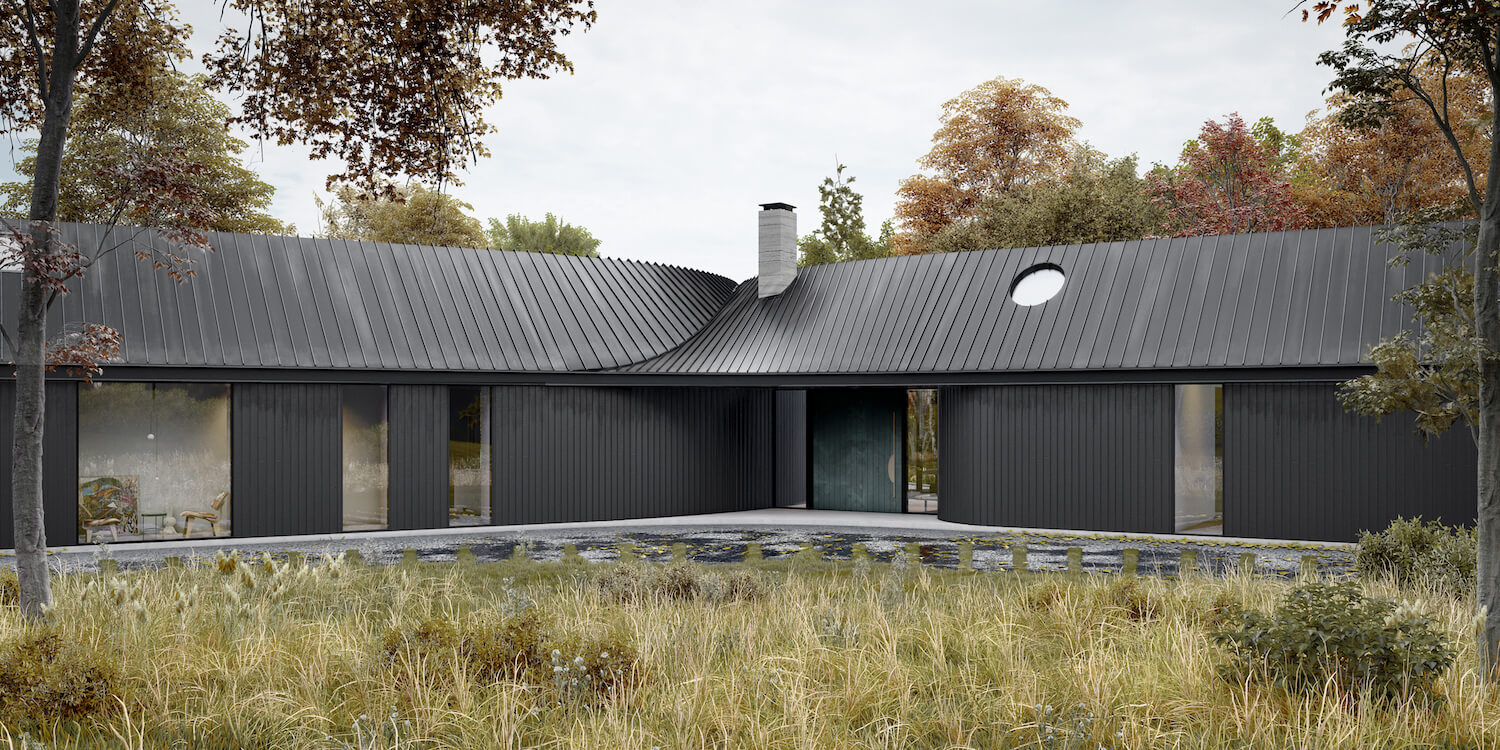 The house has a large suite for the family, two guest bedrooms each with their own bathroom, a large work studio/performance space, and a continuous communal space that includes an expansive living room with an open kitchen and dining area. The central living space is protected behind the curving wall of the entrance but opens up to produce expansive views of the Hudson Valley. Behind the kitchen, buffered by a large walk-in pantry lie the guest bedrooms. On the opposite side, a hallway leads to the main suite, which includes a large walk-in closet and bathroom with a soaking tub. Back across the main entrance, above a two door garage on the basement level sits the work studio and performance space.
The building is constructed of prefabricated structural insulated panels (SIPs) that are clad in shou sugi ban cedar siding. The roof is made with traditional standing seam metal and the home uses radiant heated concrete floors to provide efficient and unobtrusive climate control throughout all of the living spaces.
Each of the wings provide ample privacy and a sense of physical separation for its users. The scale of windows and number of openings decreases the further you move away from the center to reinforce the interiority and quiet nature of the home. The effect is a residence that is abundantly open and embraces its surroundings at its heart, but that provides protection and calm at its perimeter.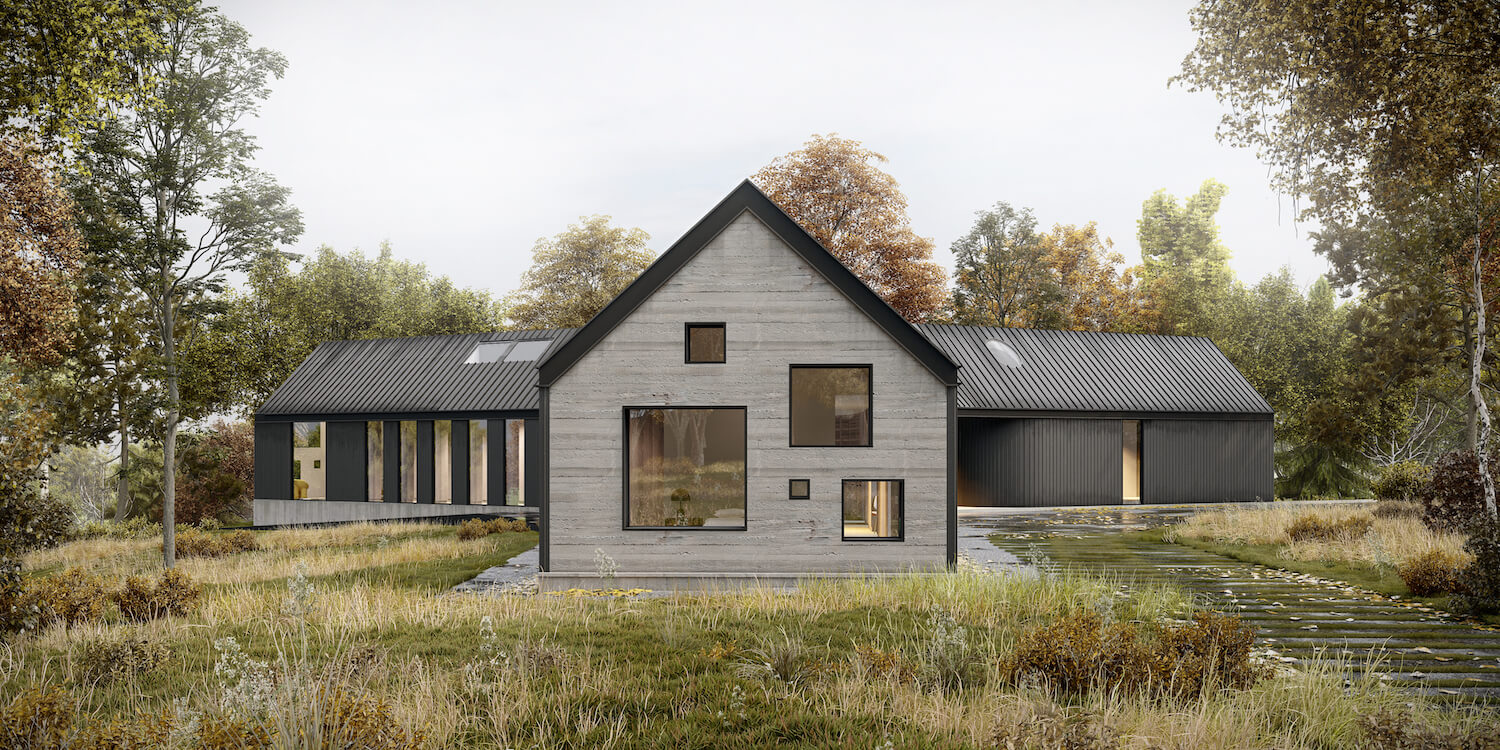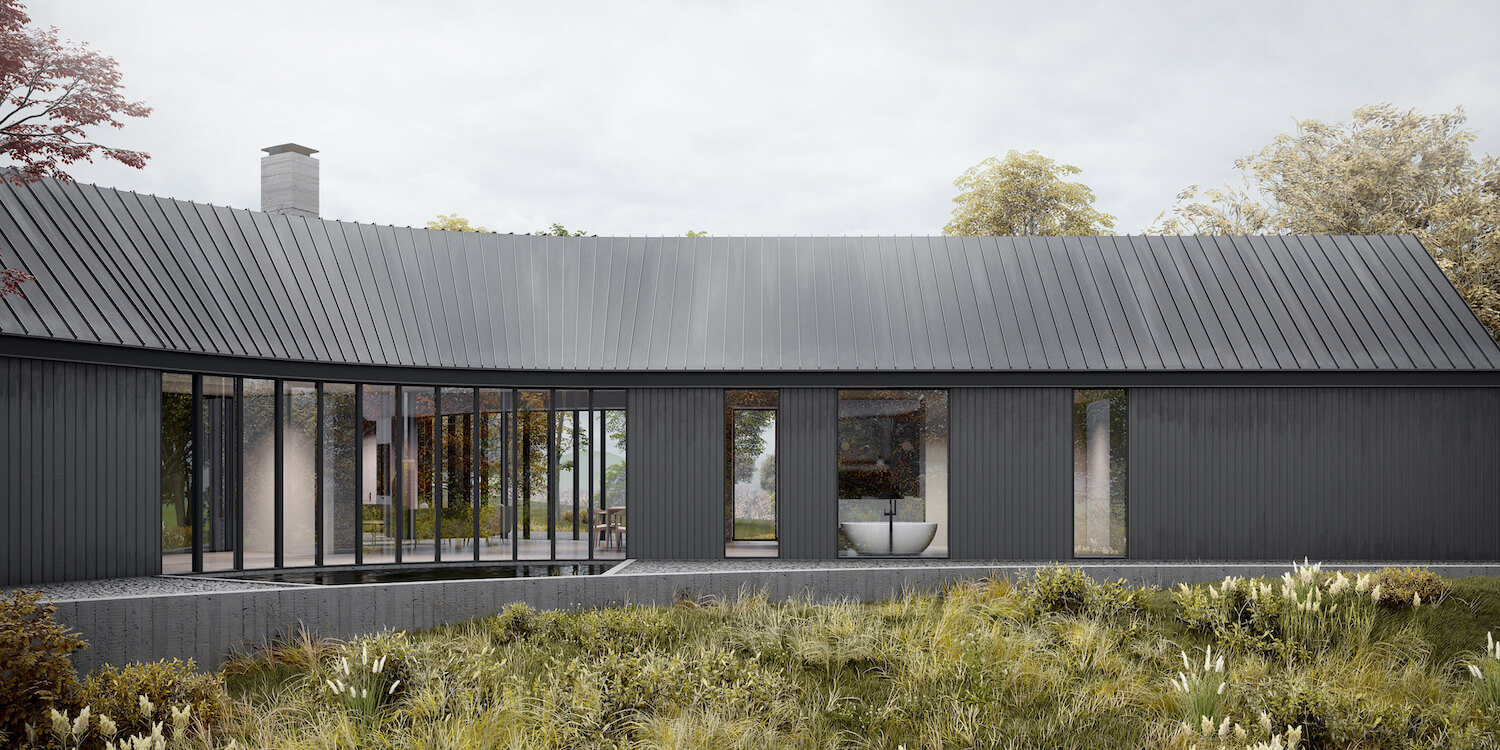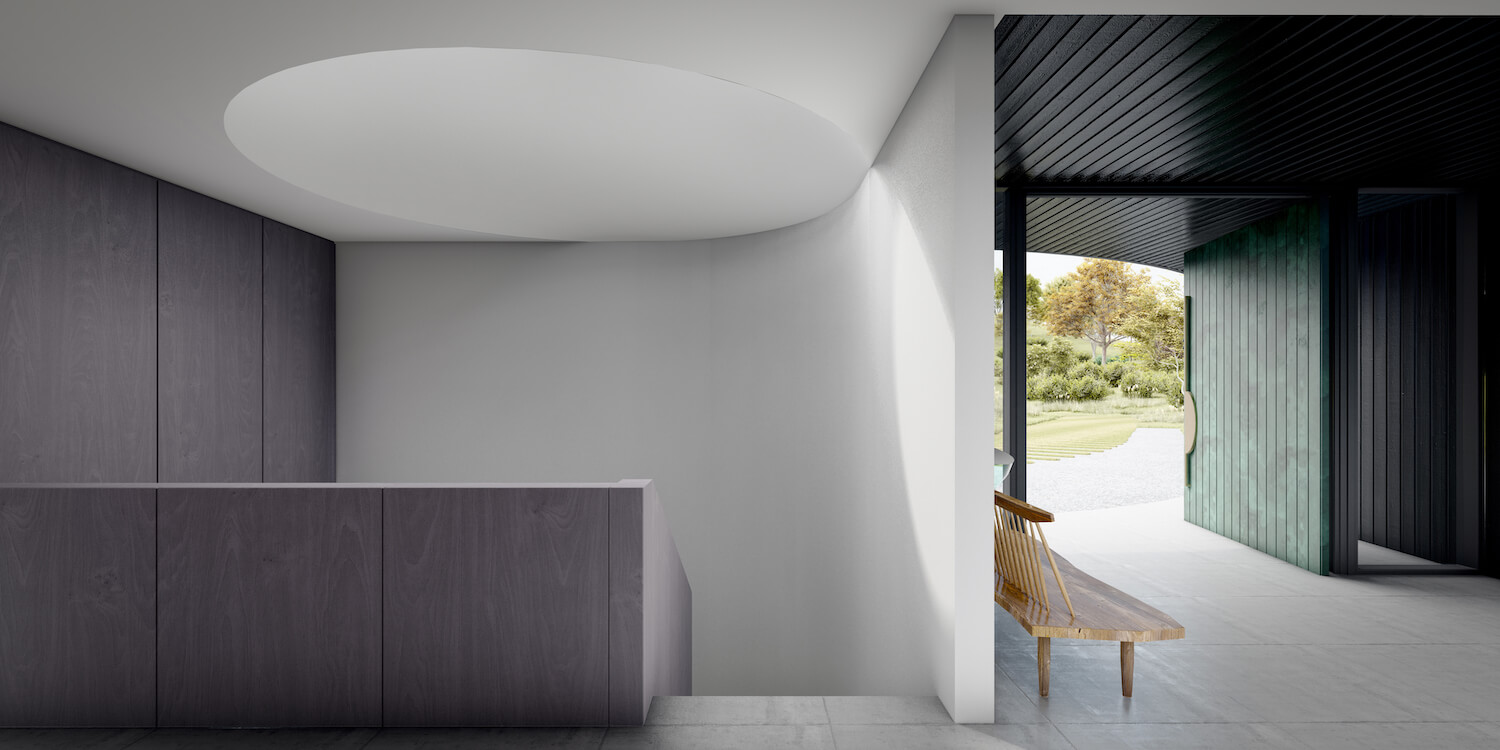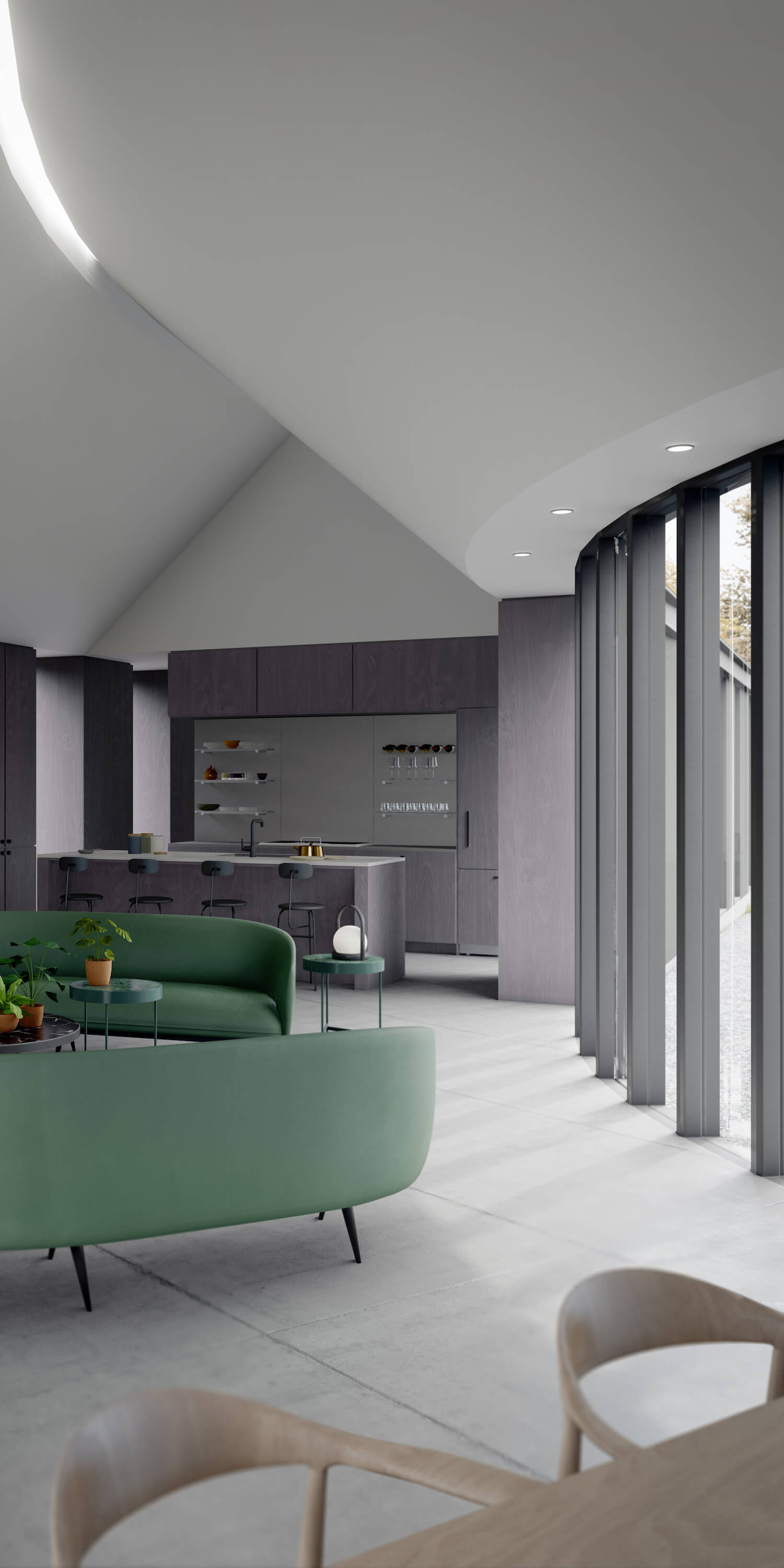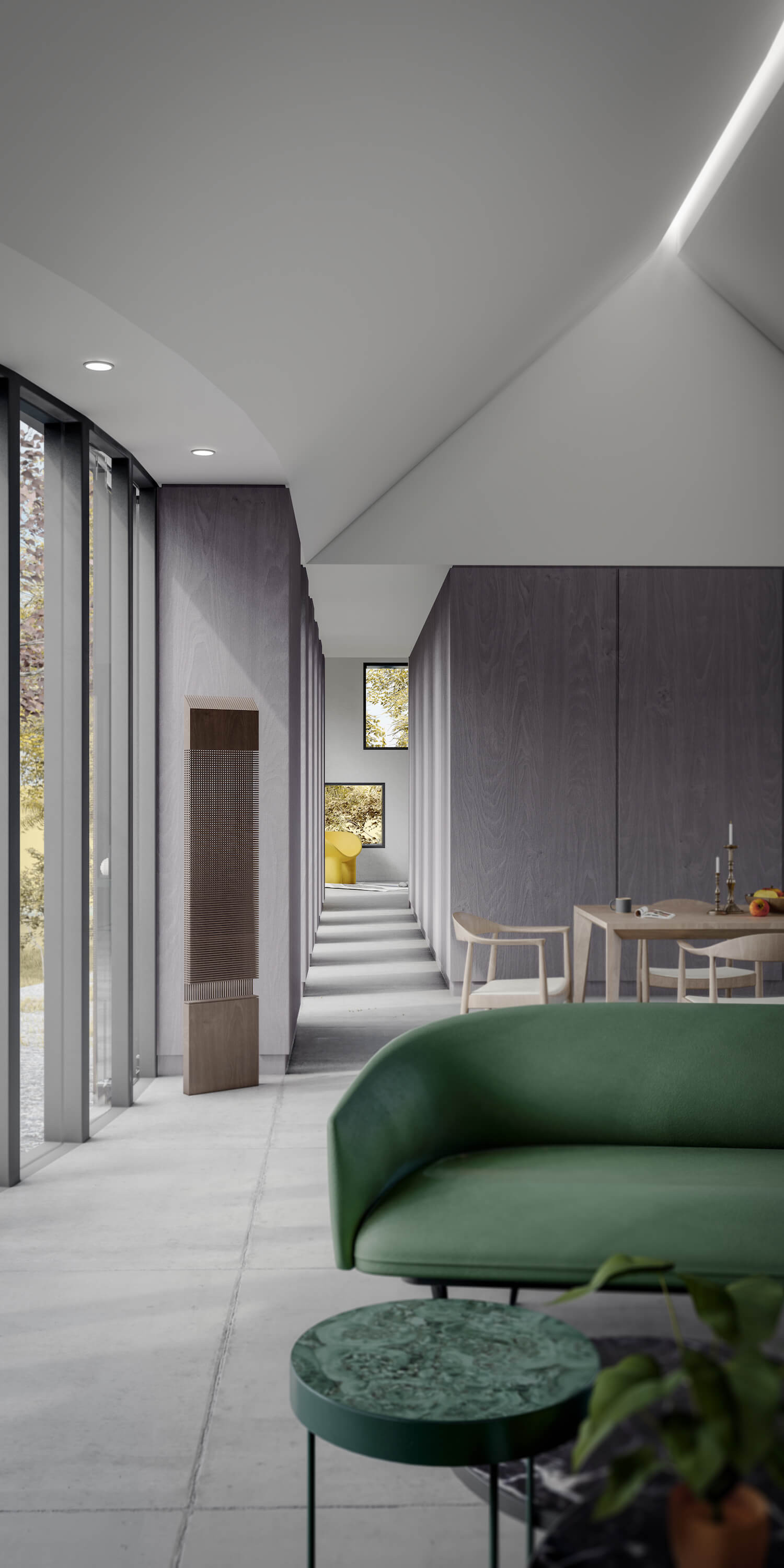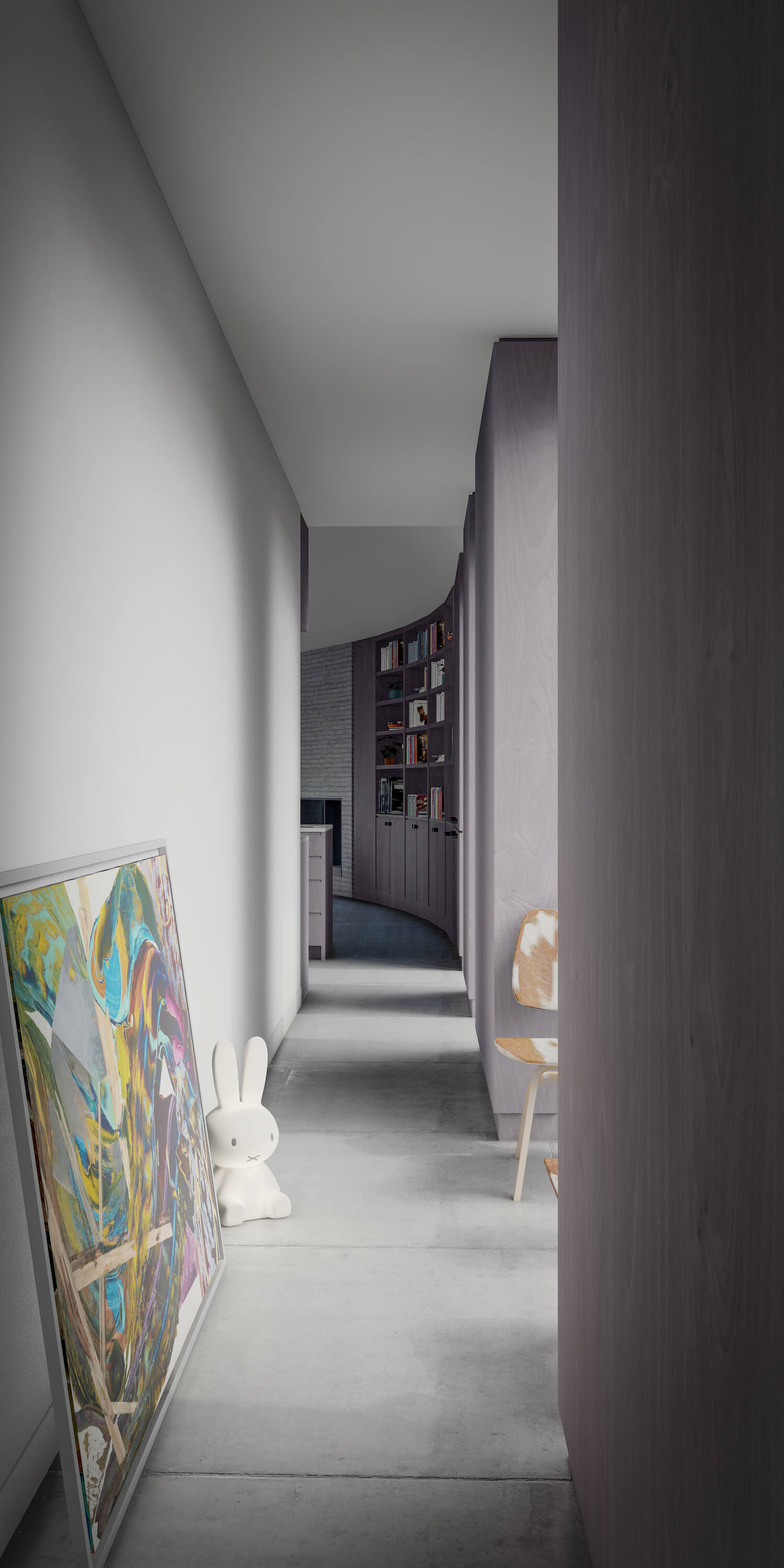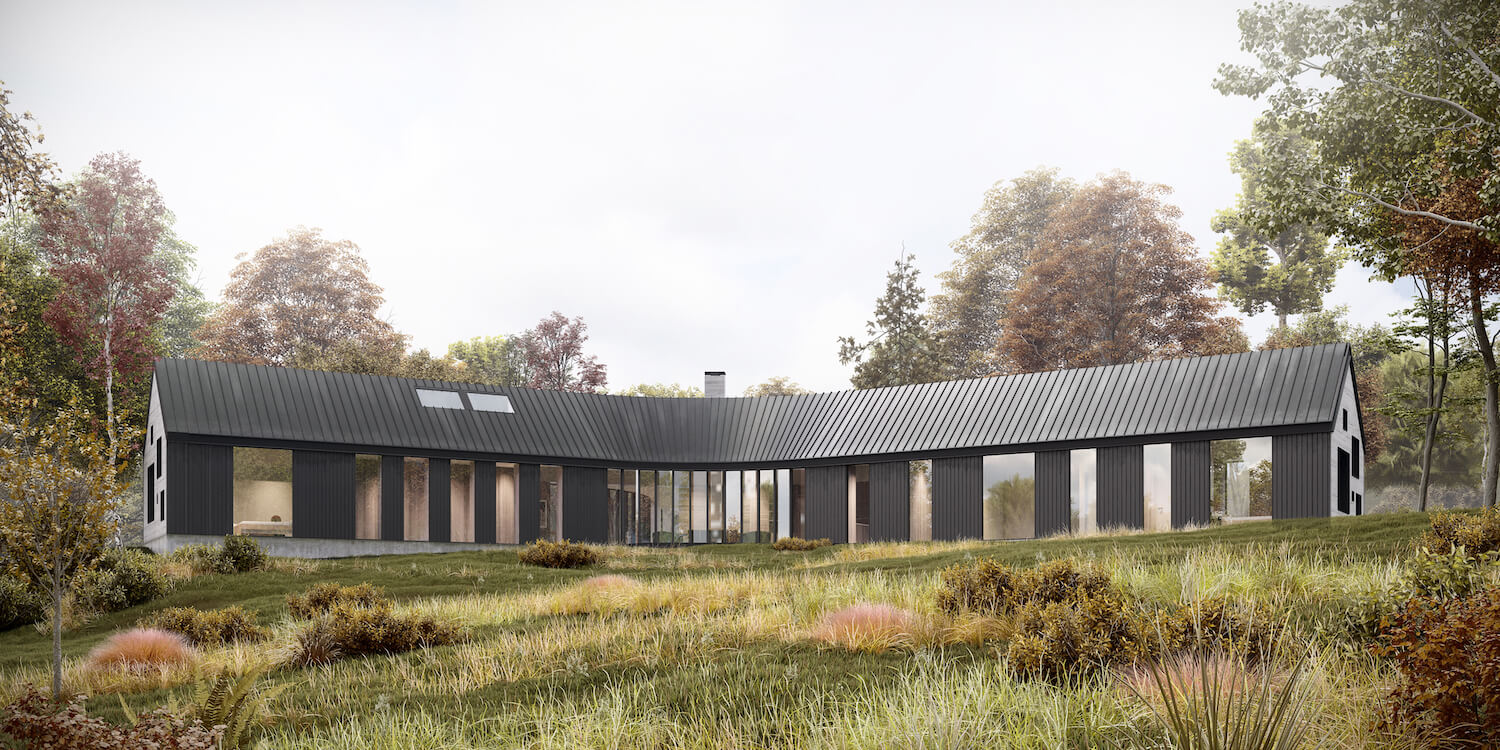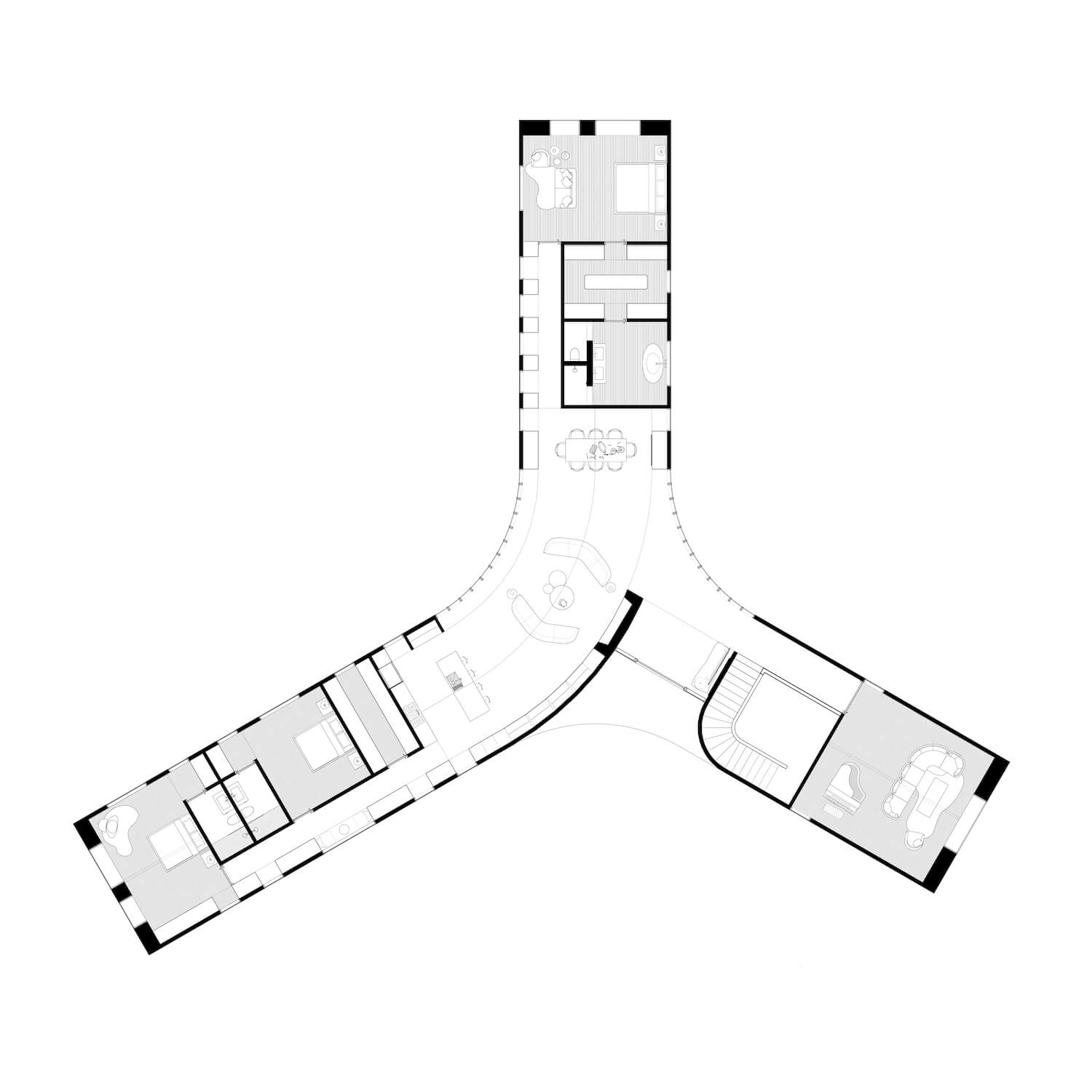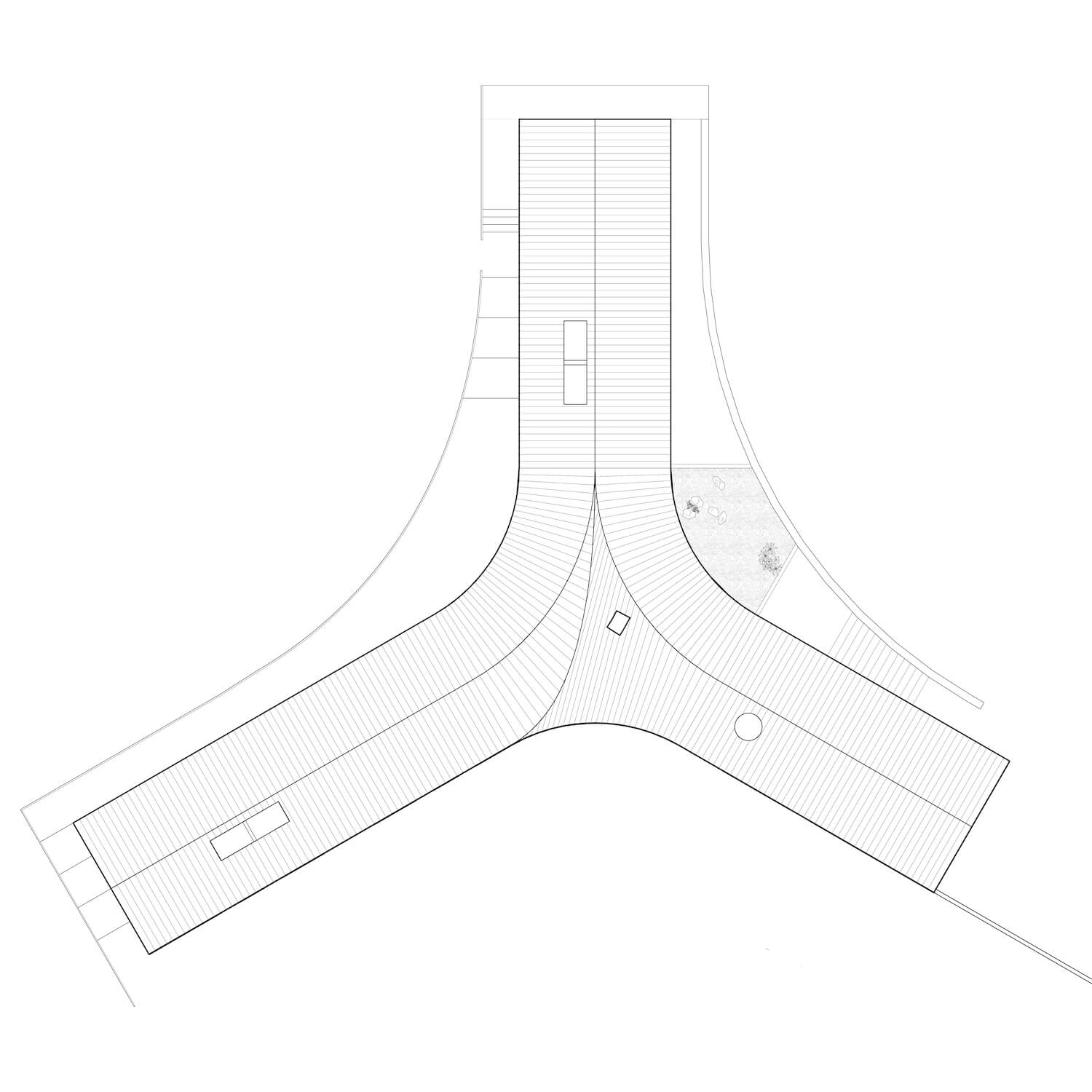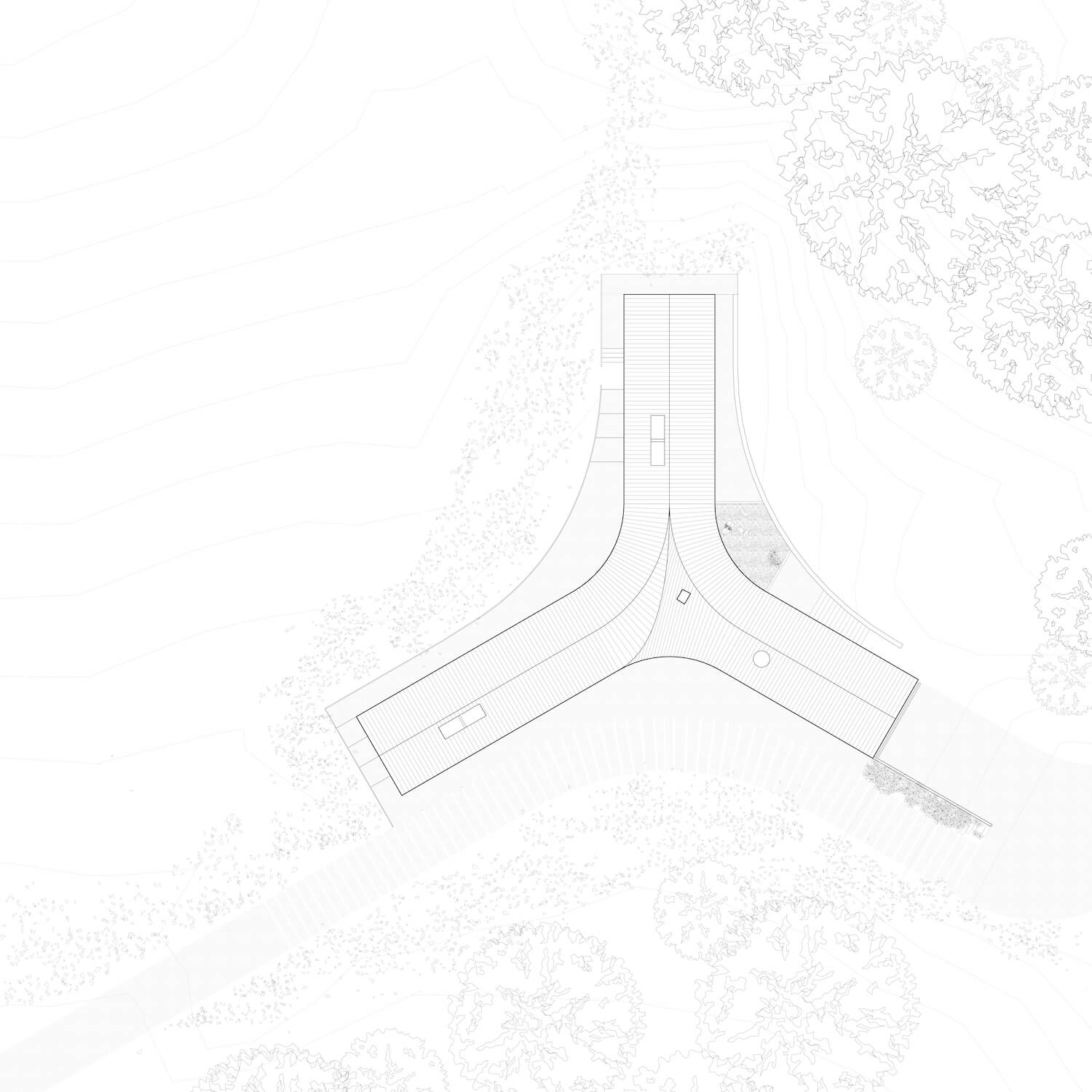 ---