Fatemeh Shabestani: In this project, I tried to create a pleasant atmosphere by combining environmentally friendly materials and traditional Spanish architectural style and show a calm life in it.
I came out of the broken lines and used the curved volumes to create a more relaxed feeling.
Using high walls, I increased the air circulation in the space. I used pots, pottery, brick walls and mats in the space to help reduce the humidity and make the space more pleasant.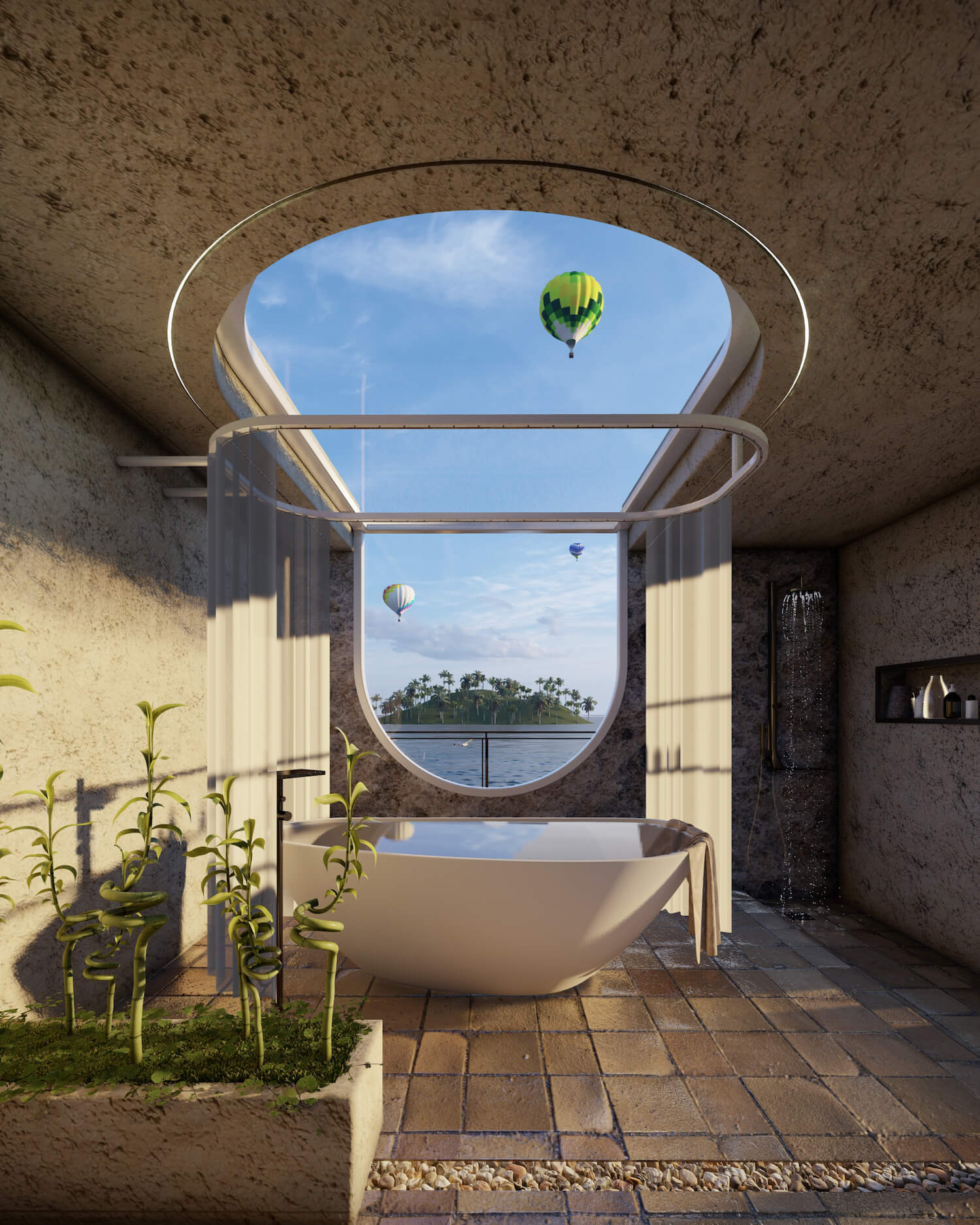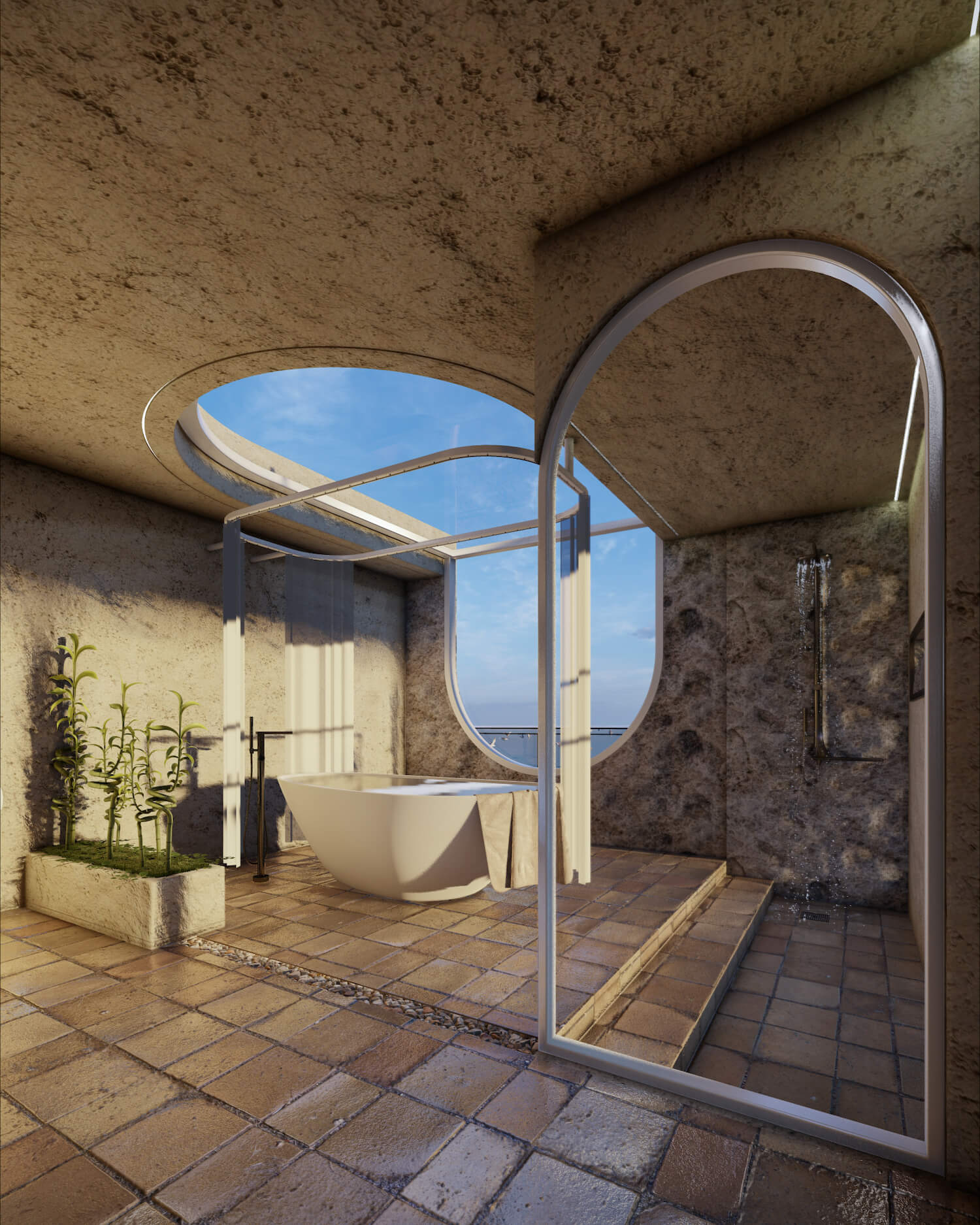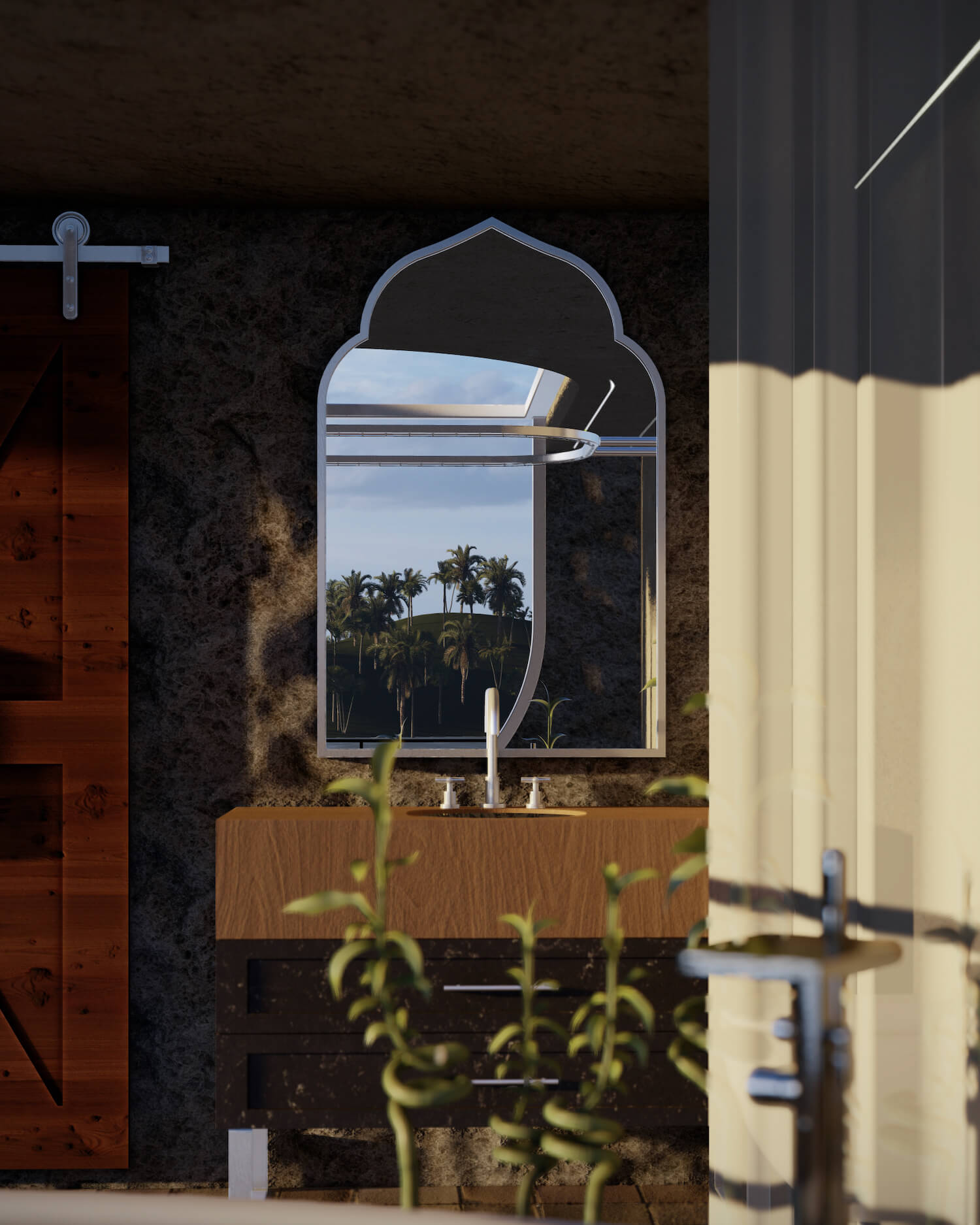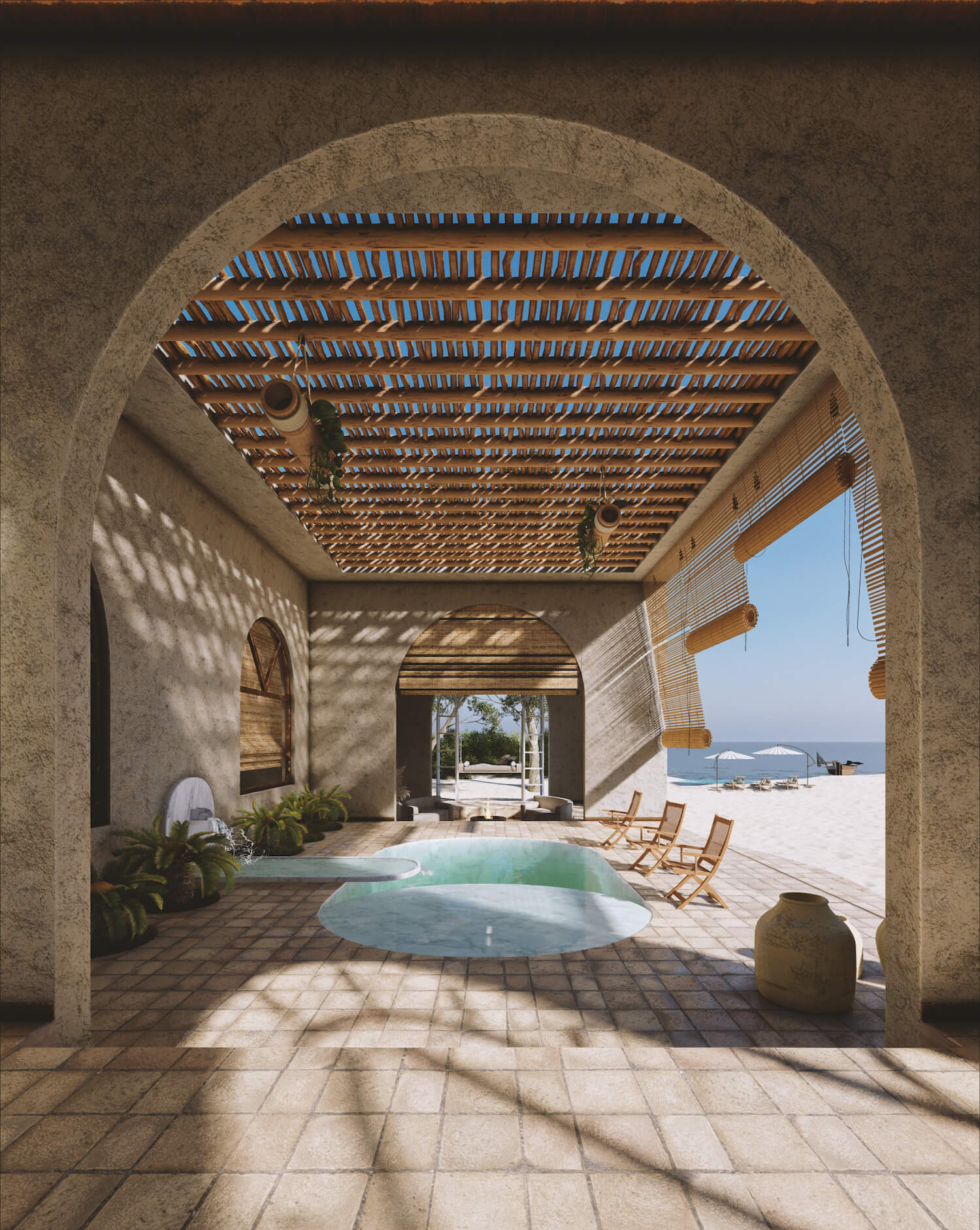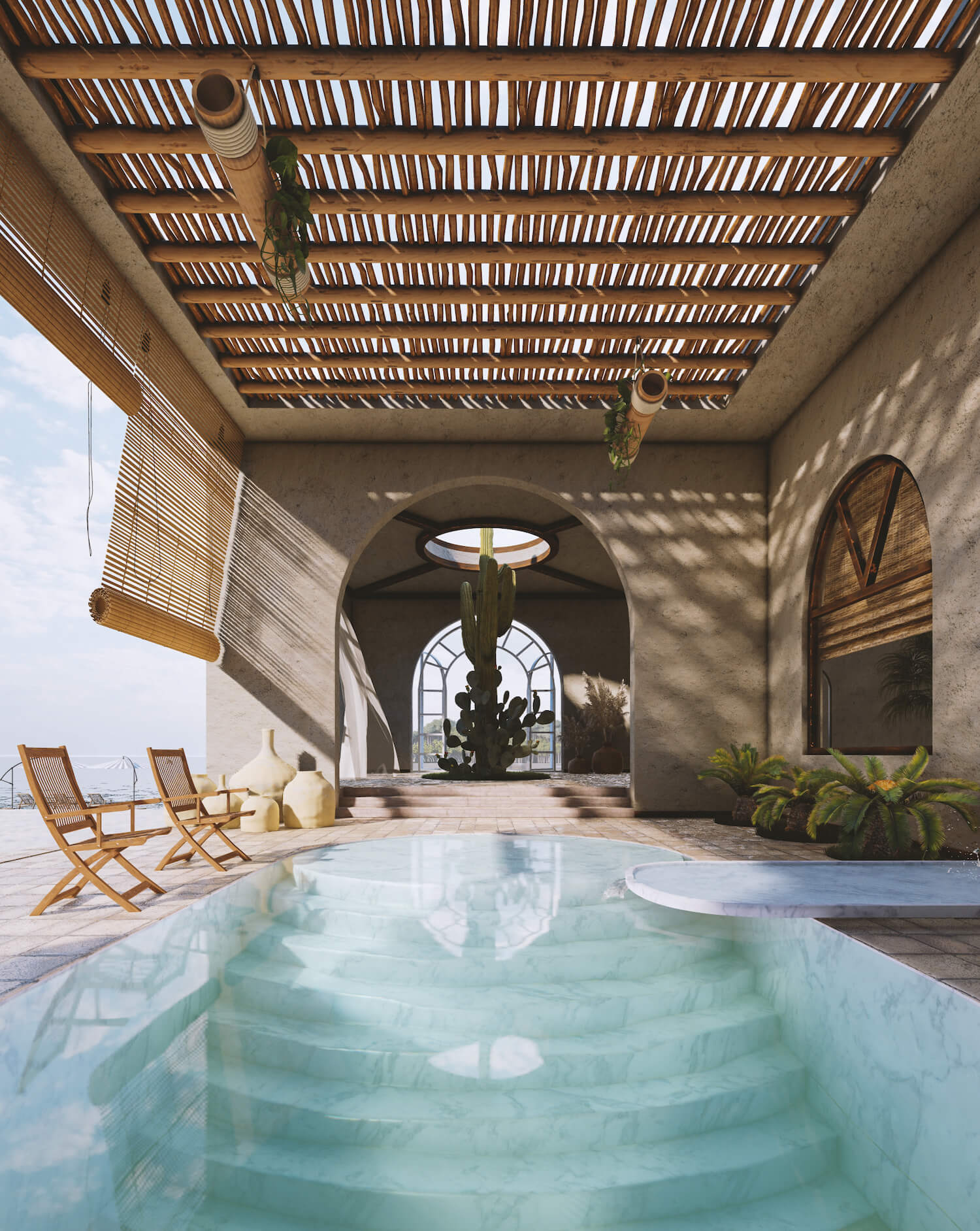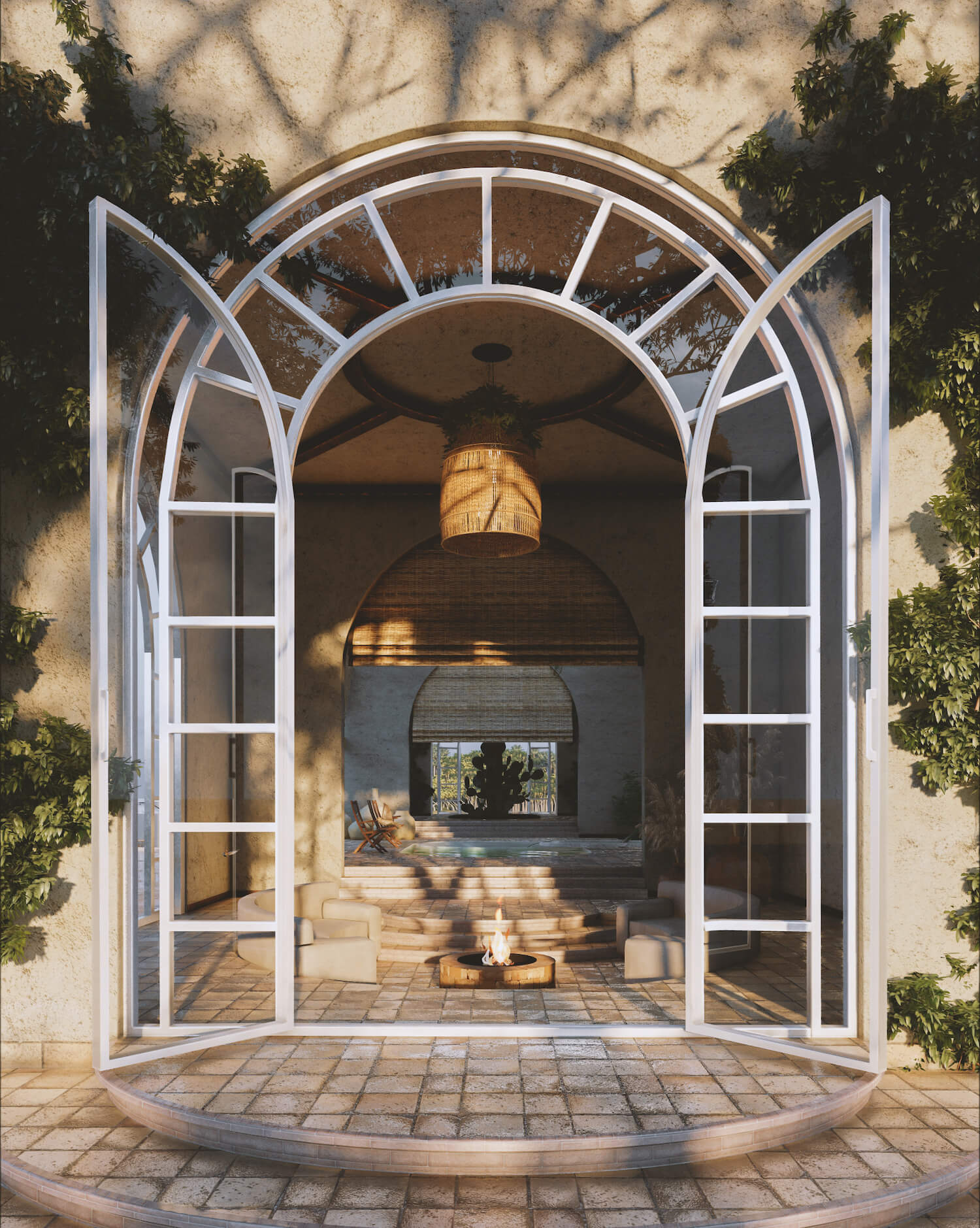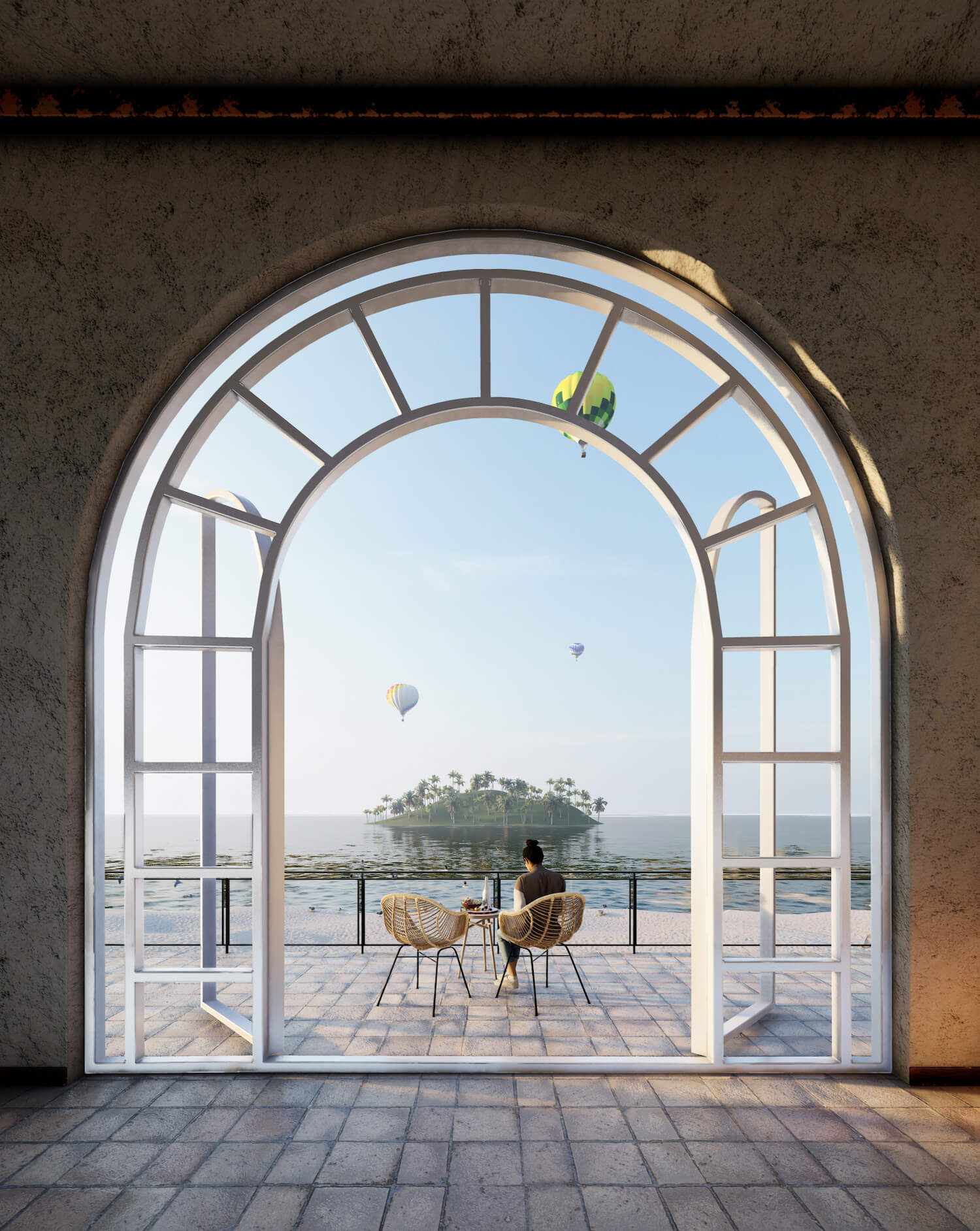 ---