The ANTIREALITY has designed "Summer house" in a rocky seaside with panoramic view.
Project description by the architects: One of the key design intents was to create a building that would be completely open to the surroundings, providing the possibility to observe and engage in direct contact with nature. The concept of a one-story summer house with a panoramic view of the sea was designed with seasonal recreation and weekends outside the city in mind.
image © Anti Reality
This 85-square-meter large building is set in a rocky seaside area with direct contact with water. The house comprises two principal parts: a living space and a swimming pool located on the roof. In the building plan with a triangle-based layout, one can distinguish a central living area and an external passage with a panoramic view of the seaside. The structure of the building is based on three structure cores that contain: a bathroom, a kitchen, and a bedroom. These cores are situated inside an open multi-functional space that serves among others as a living room and a dining room.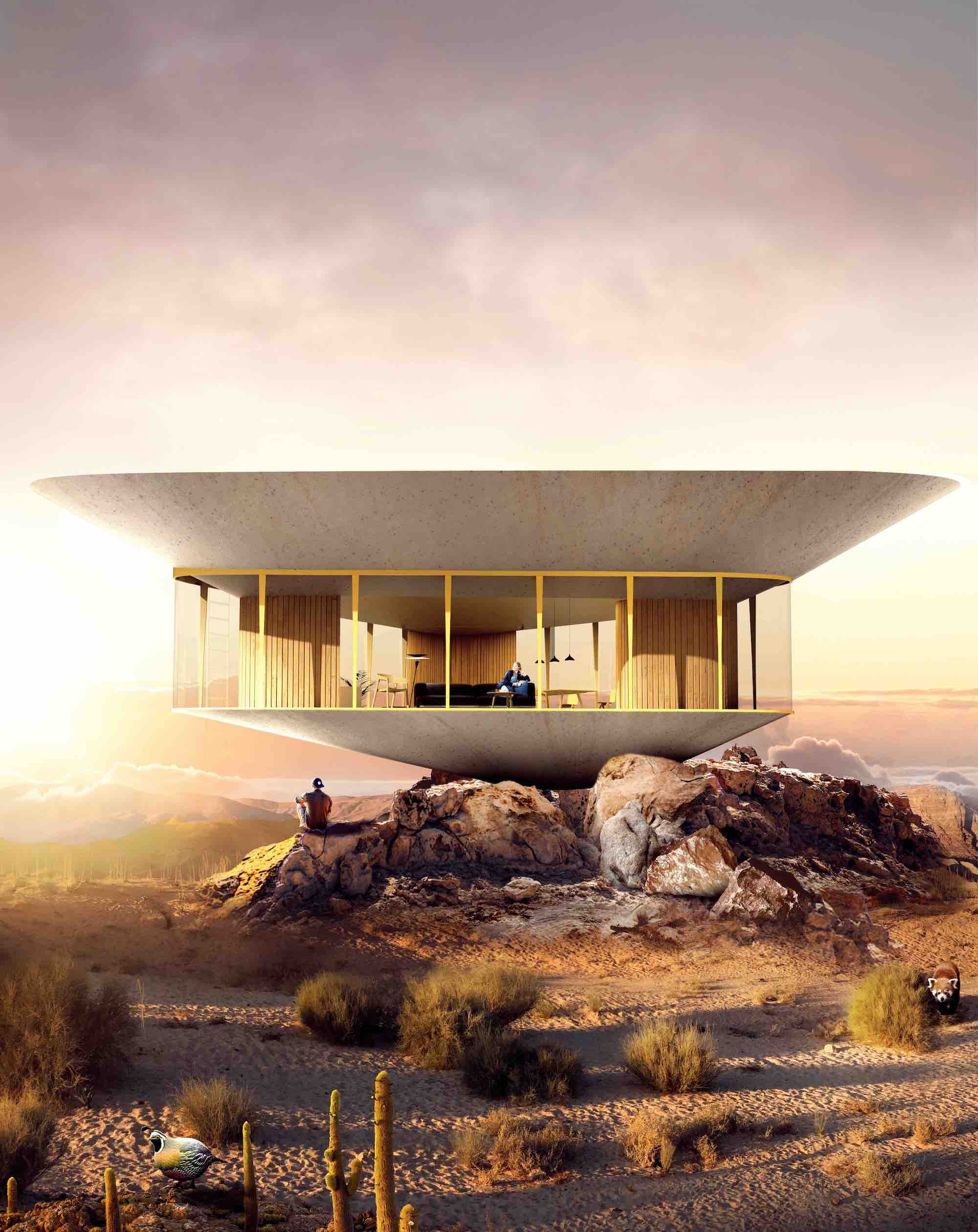 image © Anti Reality
These small oval rooms (located inside of structural cores) constitute the only permanent element of the interior. The living area is determined by a mobile panel wall that allows one to freely arrange the space. This gives the building the opportunity to be adapted to the current needs of its users.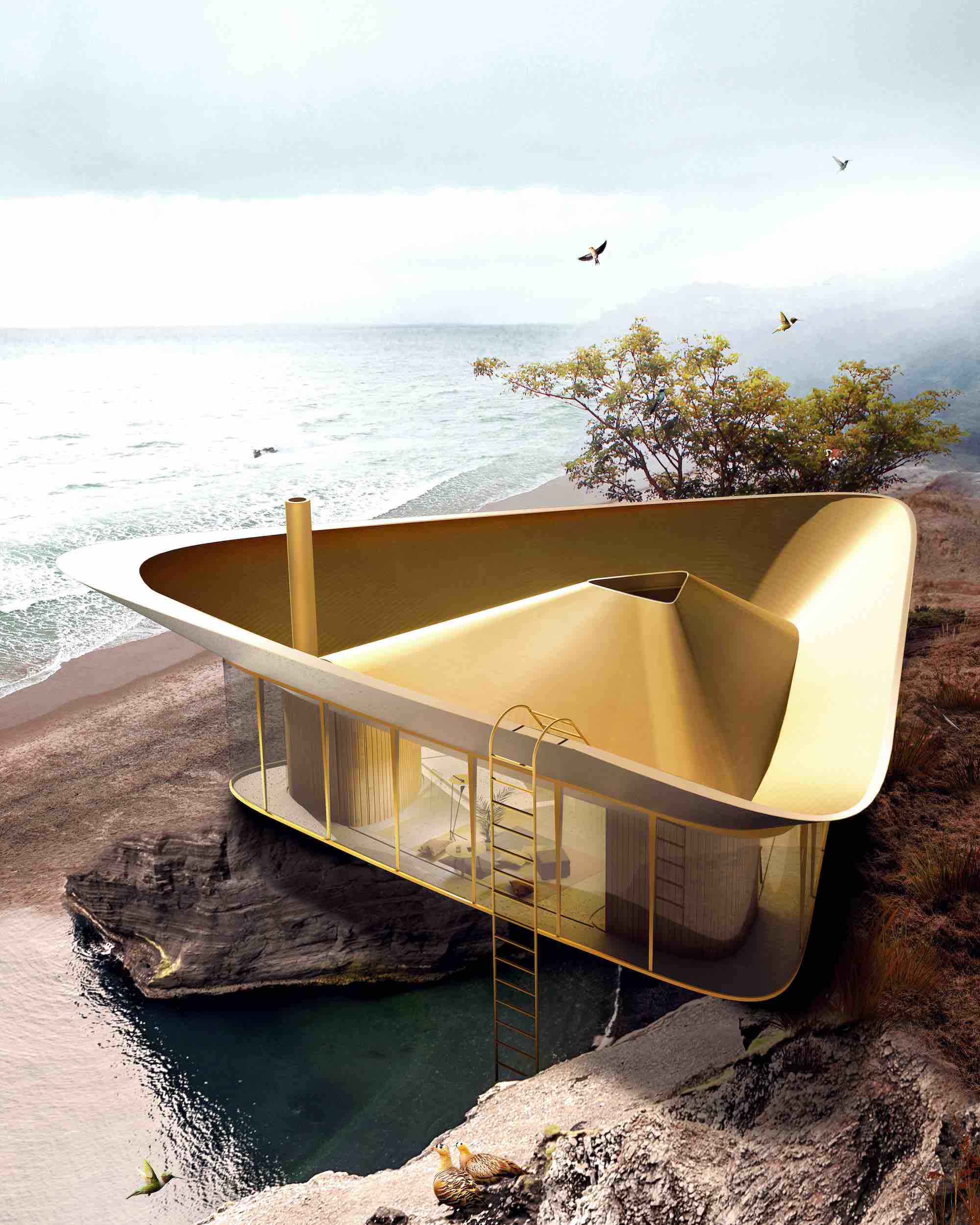 image © Anti Reality
Not only the building interior but also the roof space was opened up panoramically to the surrounding landscape. Reversing the roof structure allowed this space to be transformed into a swimming pool. The water level in the reservoir can be controlled by using a siphonic drainage system. Roof outlets located over three structure cores, allowing water downpipes to be led through the building interior into the inspection chamber. This system allows one to control the water level as well as to completely drain the roof.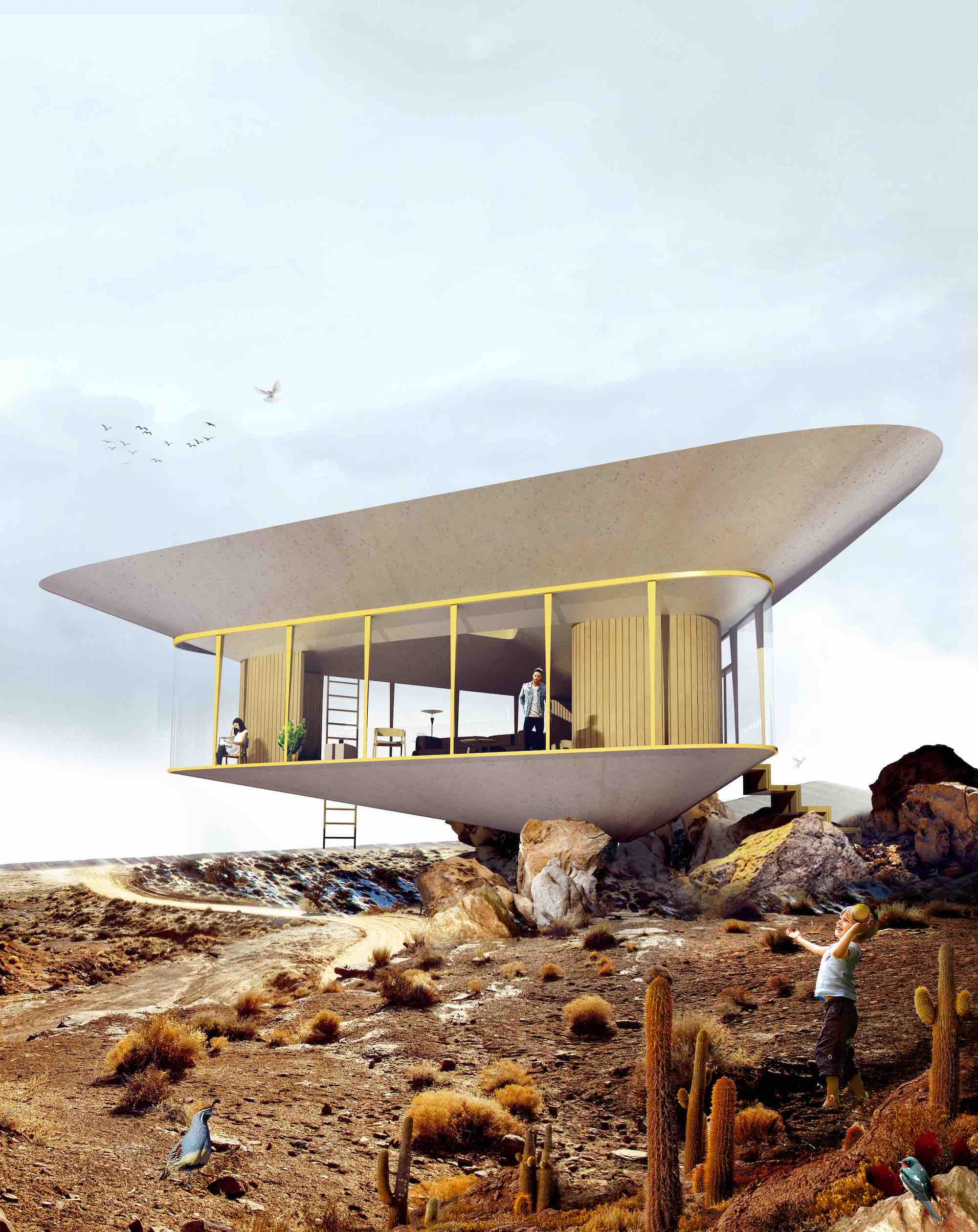 image © Anti Reality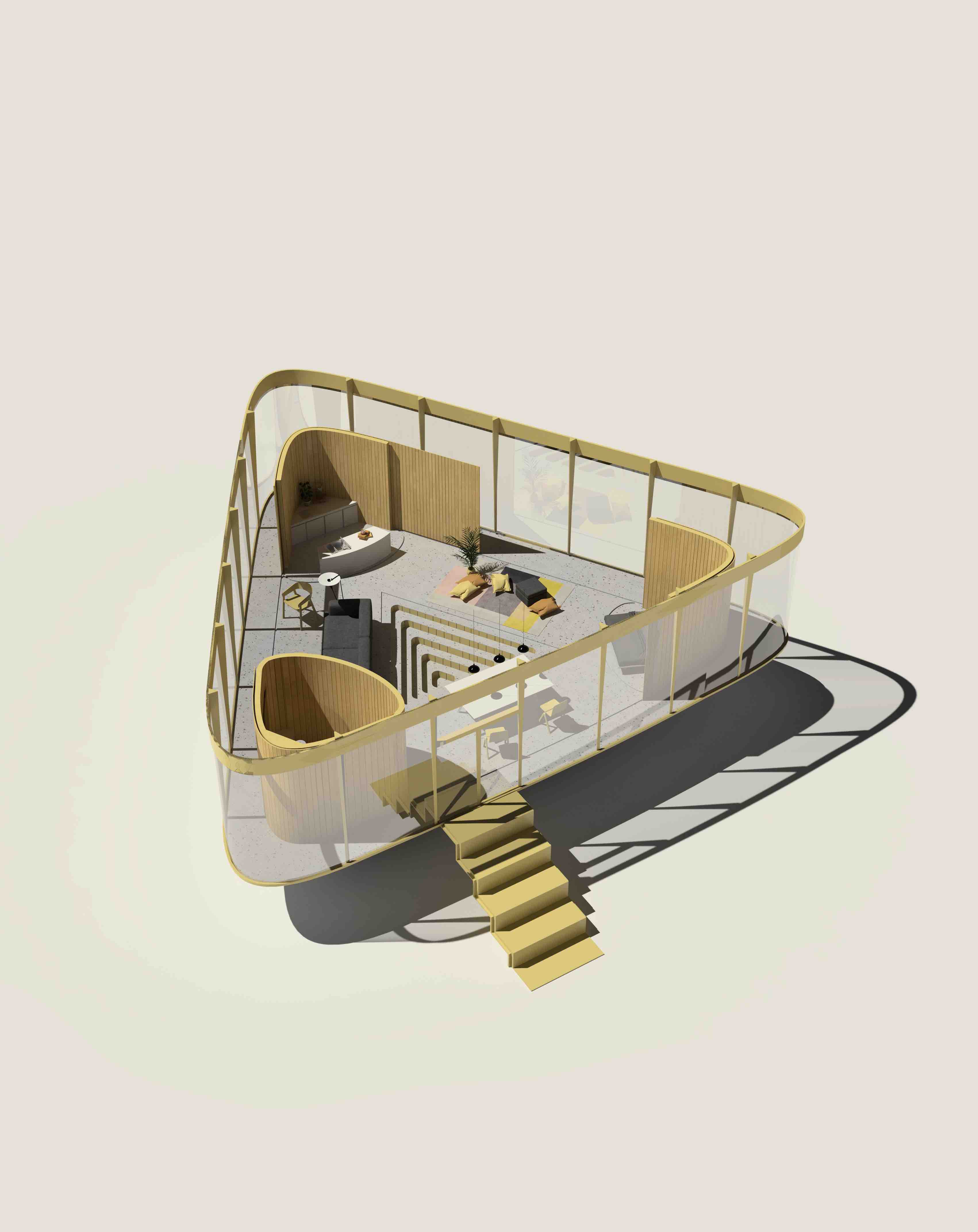 image © Anti Reality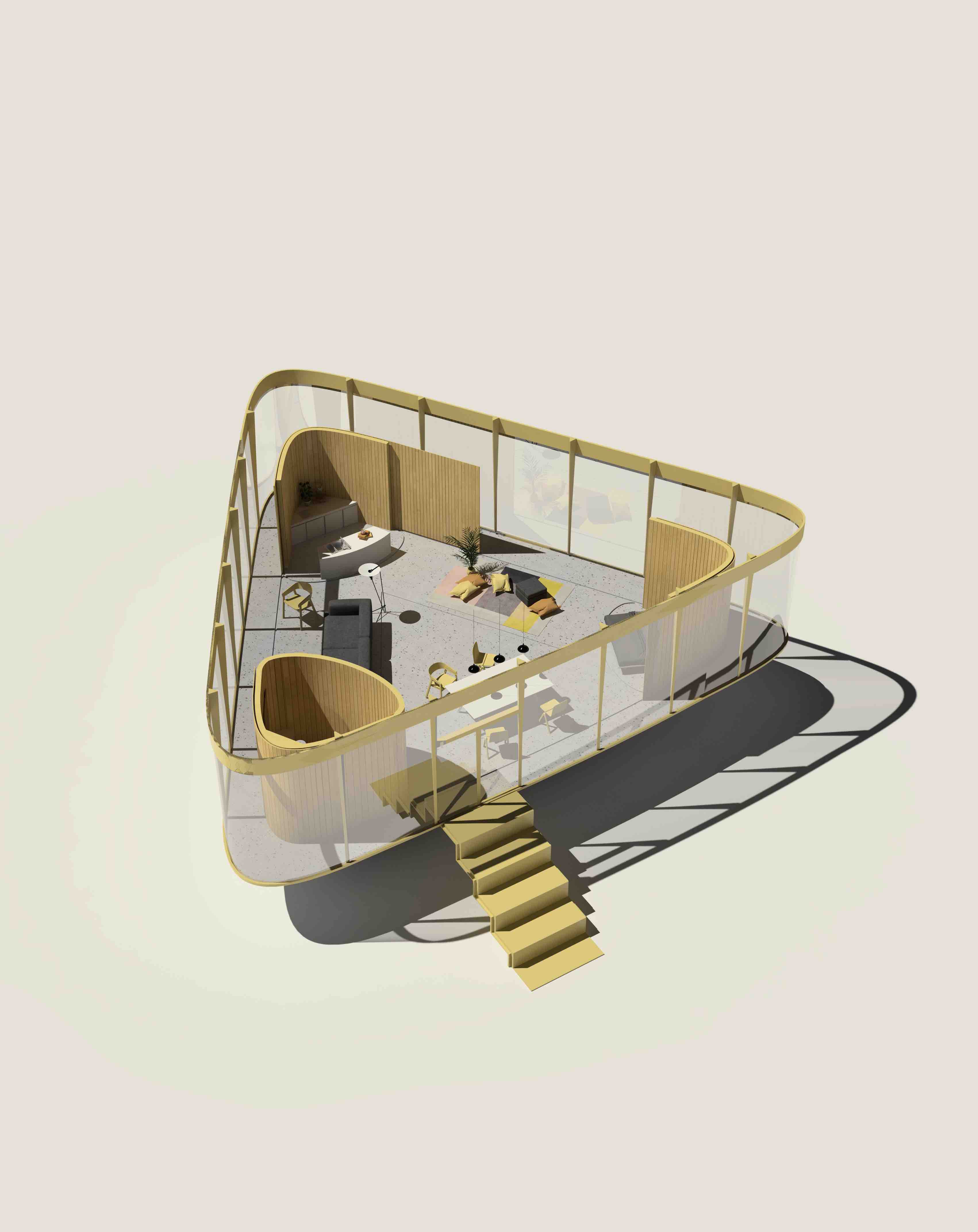 image © Anti Reality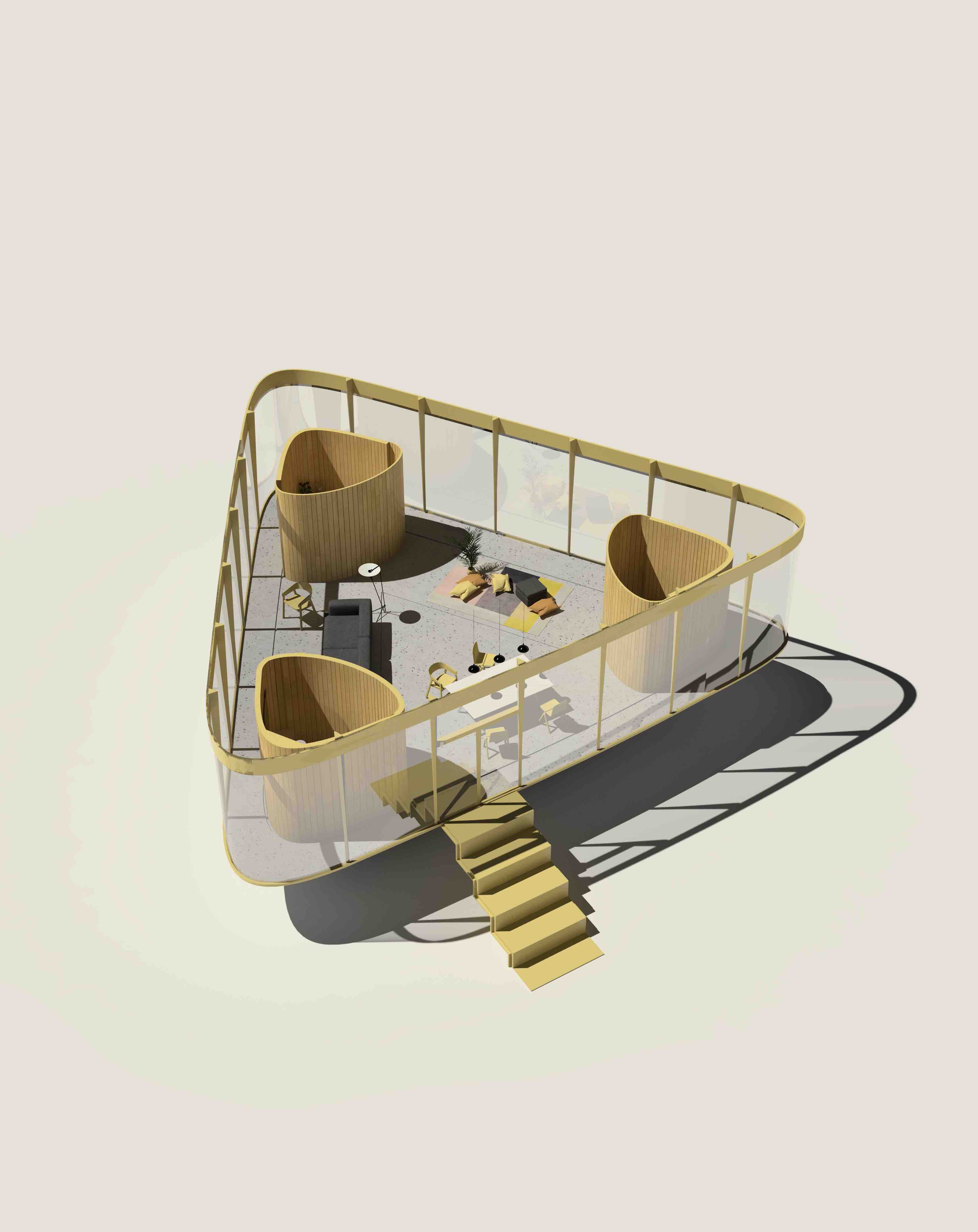 image © Anti Reality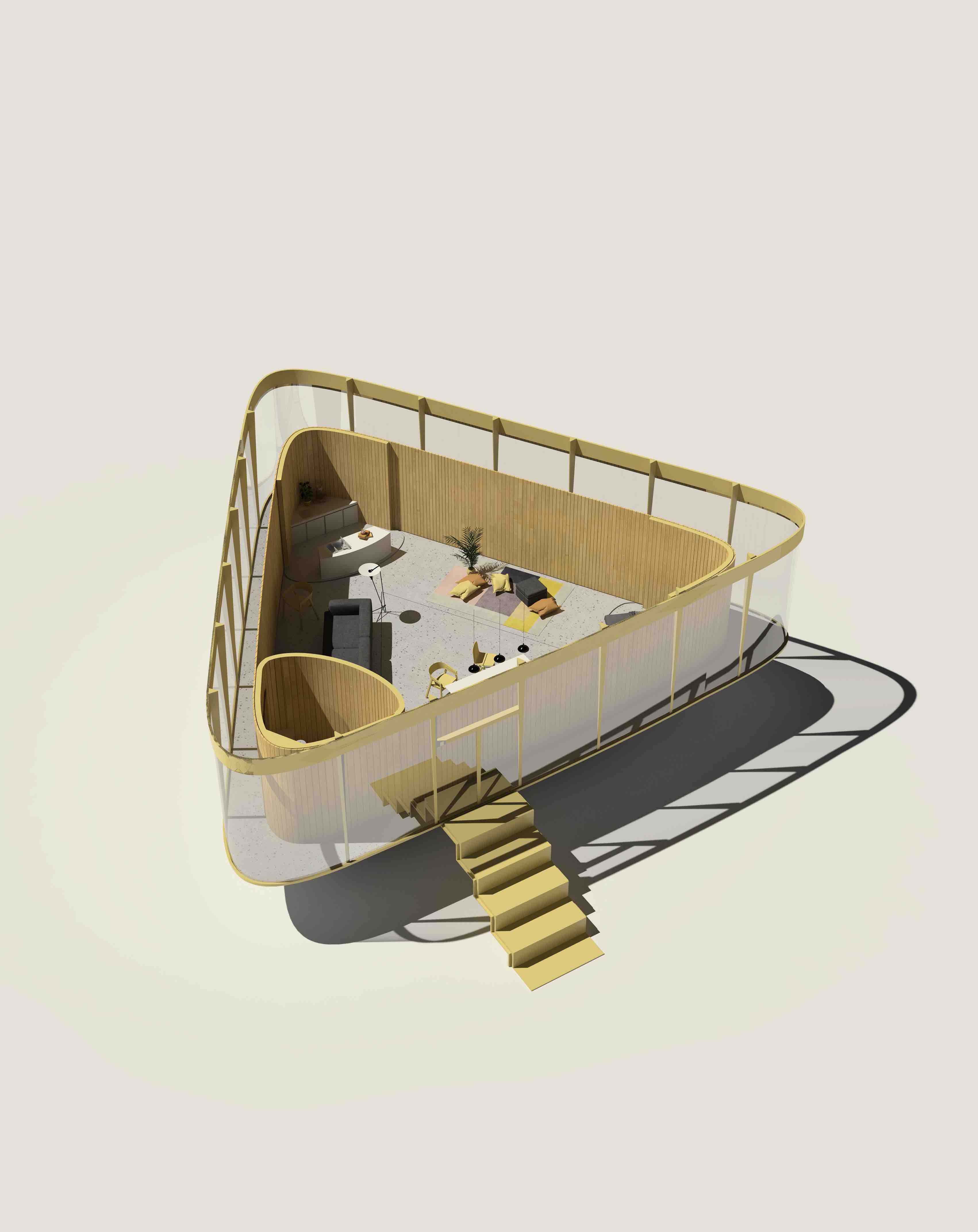 image © Anti Reality
---
Architect: Anti Reality
Area: 85 m²
Tools used: Rhinoceros 3D, Vray, Adobe Photoshop
---