Inverse Studio18: This project is for an upcoming bridge design proposal, conceptualizing the idea of using local sustainable local materials such as Bamboos (treated) as our primary construction material for the bridge construction.
Taking the inspiration of the Double Decker Living Root Bridge in Meghalaya, we wanted to design an organic structure like it was grown from the two ends and bridging it.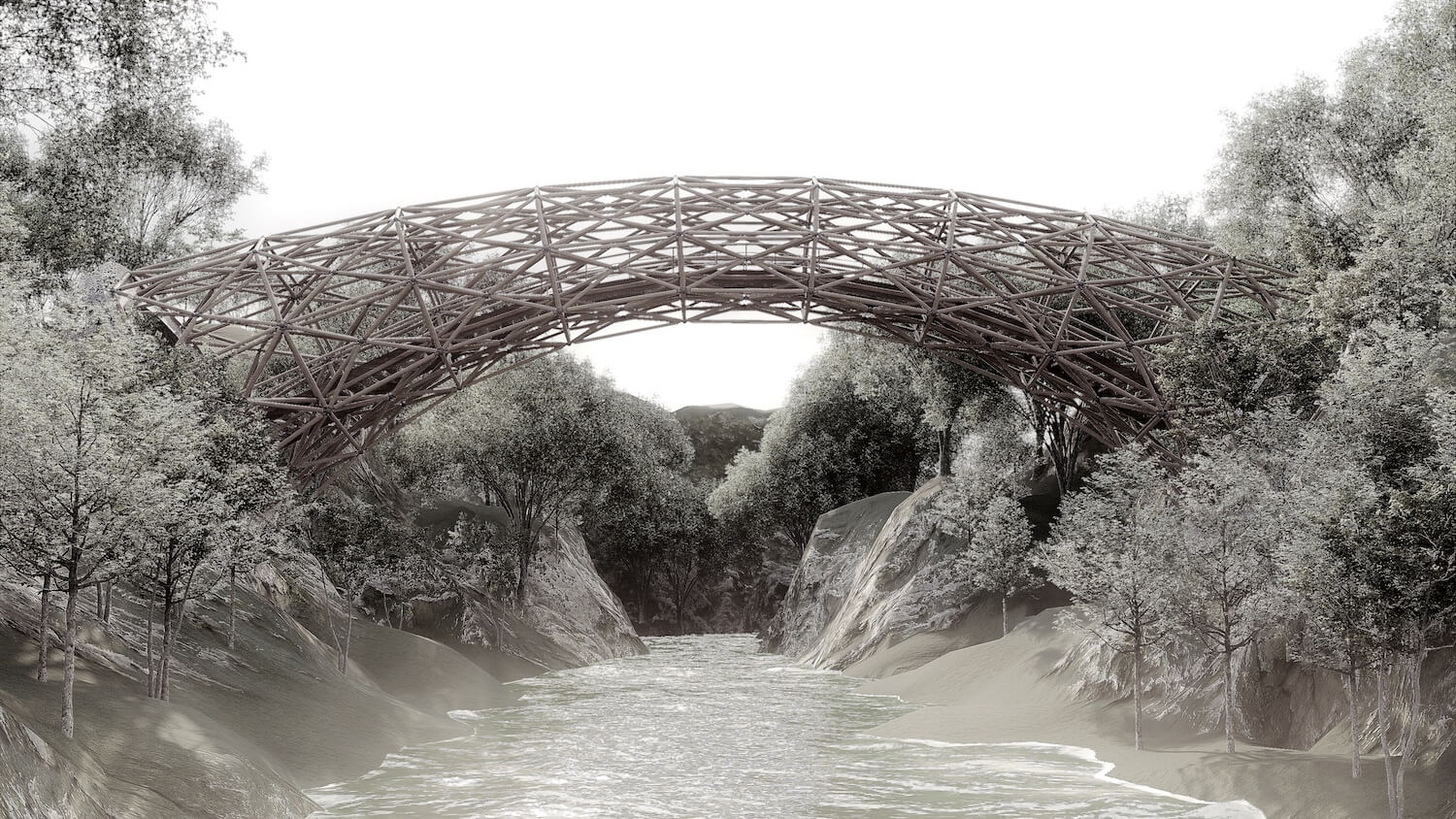 With the use of modern techniques, materials, and technologies, we wanted to engage the vernacular materials by enhancing them, improving their uses and performance to their life cycle.
We Also took our inspiration from the traditional bamboo cane seats also known as "Mora" made in the Northeastern regions of India. These seats are sturdy and structurally sound. With the increase of scale and using steel bolt connectors, we could achieve this structure.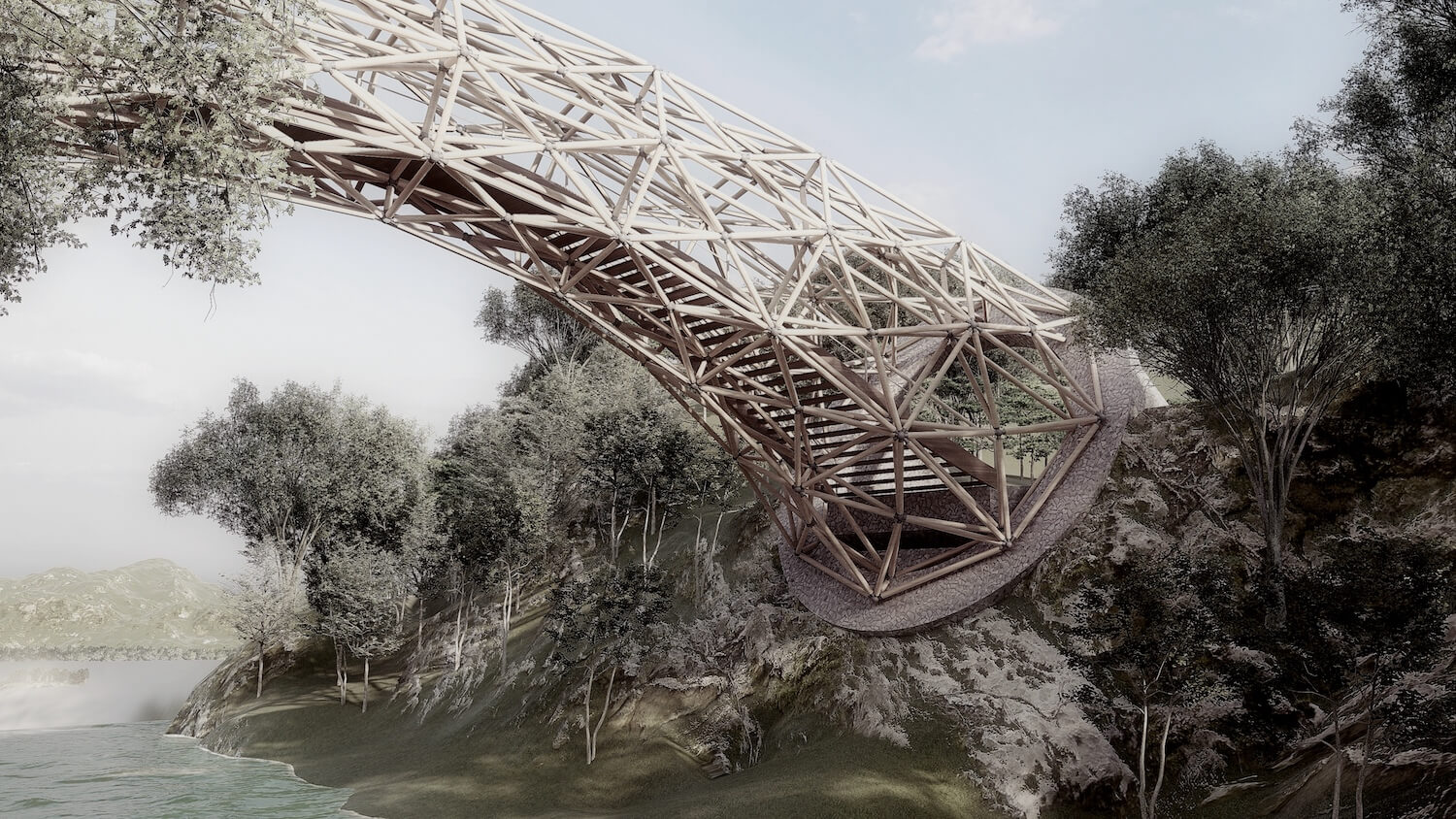 Design Process:
The Design follows a double tubular Arch structure crossing through the stream. Initial sketches are given below: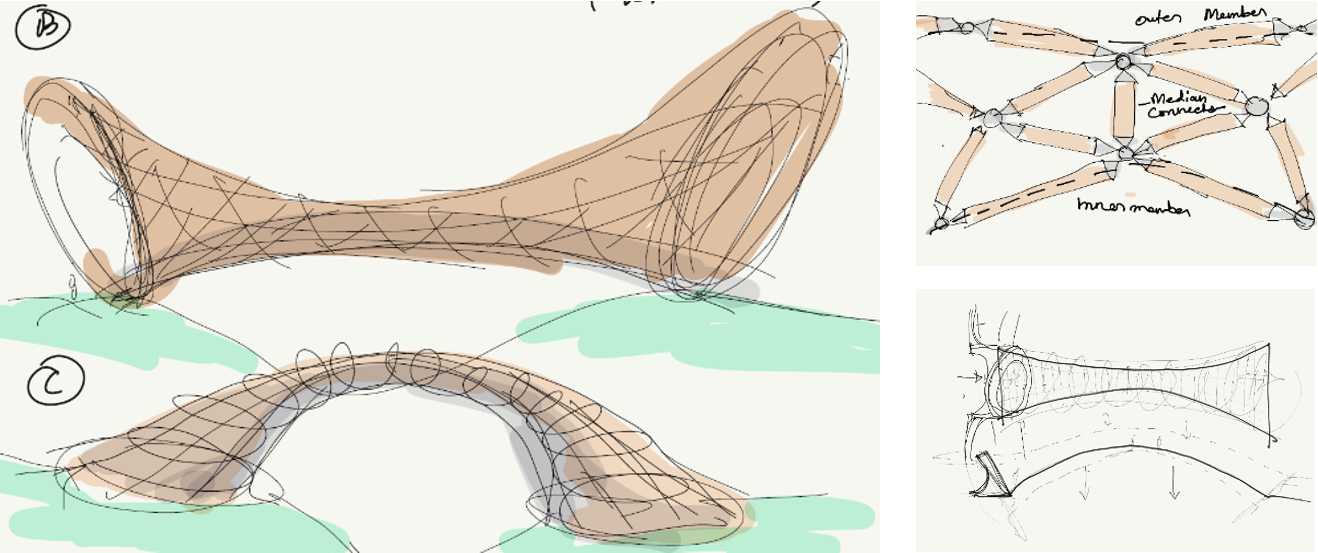 With the Use of Generative Structural Design, we could explore a variation of forms and parameters, while simultaneously analyzing the structural load studies from Karamba.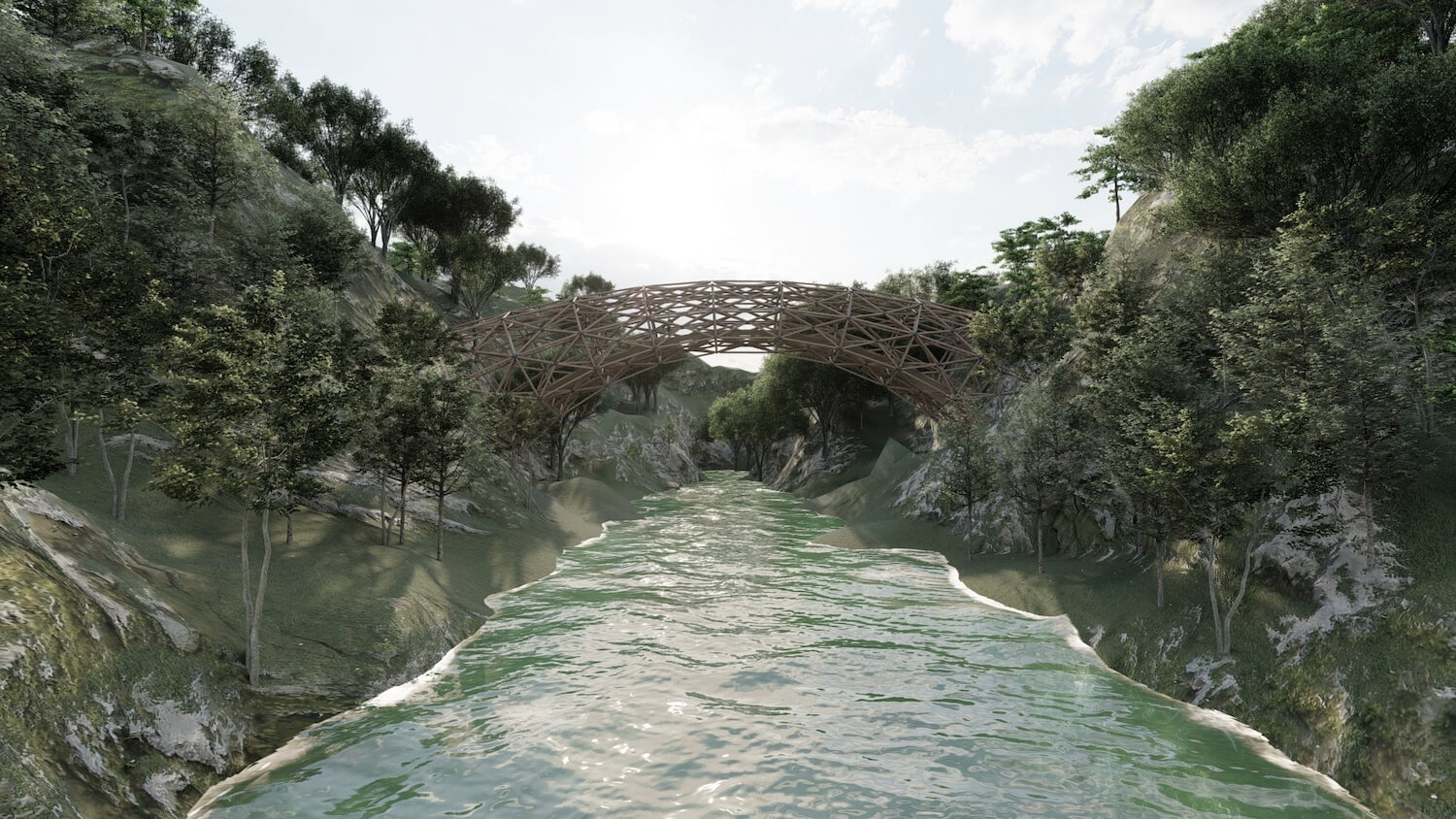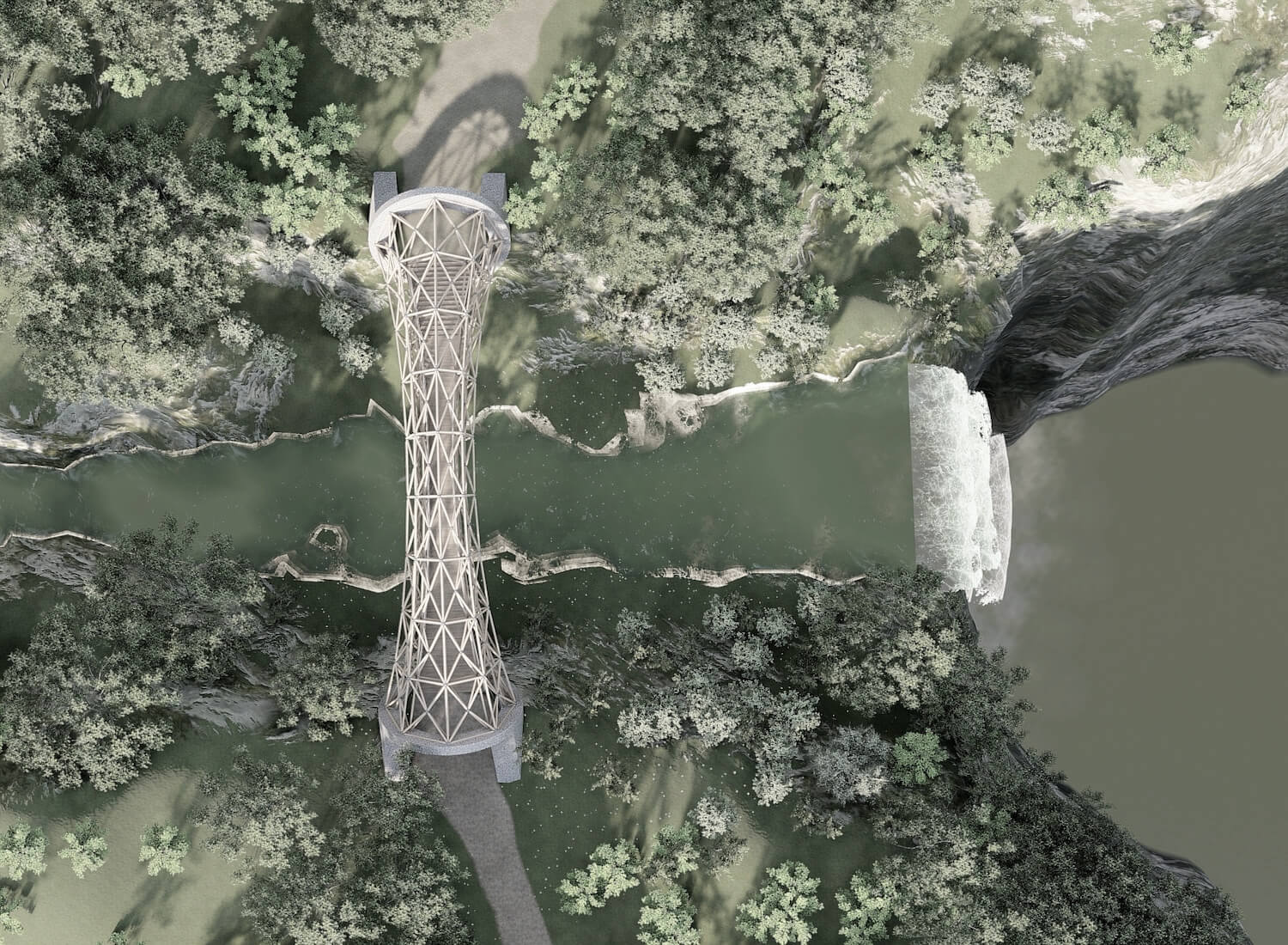 ---