Kerimov Architects: A three-story villa of 780 sq. m is located in Jurmala, on the banks of the river, on a fairly small site surrounded by trees that need to be preserved as much as possible. The task was to make a compact middle-rise building within a given area easy to perceive, so-scaled to the environment, and not bulky.
Three elements should be embodied in the architecture of the house: nature (forest), water, and the city. The used materials, such as wood and architectural concrete, correlate with the natural and urban context. The visible architectonics of the villa is expressed in the rhythmic alternation of transparent and impenetrable, dark and light, verticals and horizontals, the ratio of volumes and heights. The villa looks harmonious, holistic, and light.
On the -1 floor, there is a garage, a laundry room, and technical rooms. The first floor is for a public area: there is a kitchen, a living room, a private living room so-called salon, a room for staff, an office, guest bathrooms, and a dressing room. The second floor is more private, with a master bedroom, an office, two kids'/guest rooms, bathrooms, a dressing room, and a large common hall. On the third floor, there is a second kitchen and a sauna with access to the terrace. Each level has its own viewpoints on the surrounding landscape.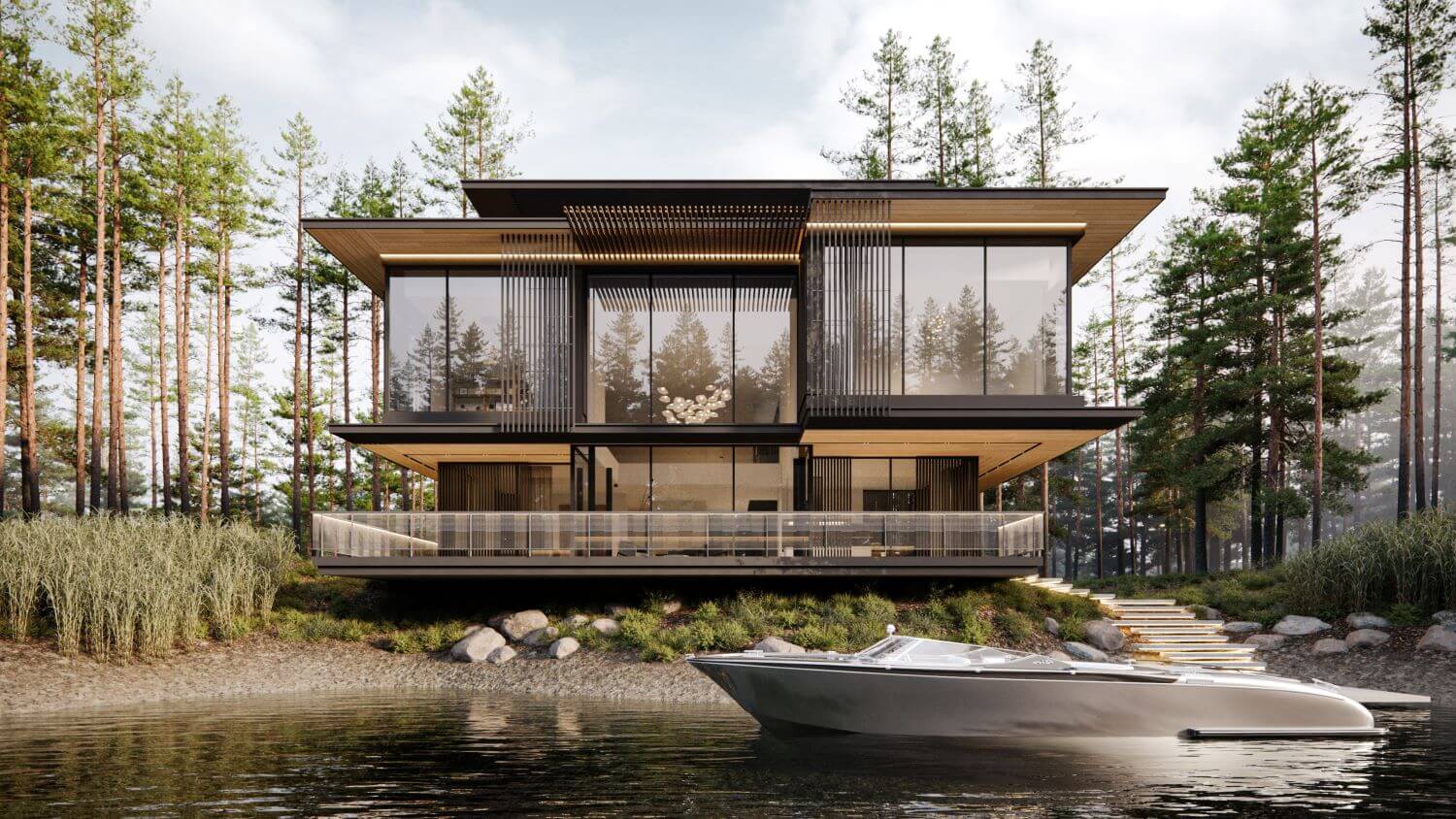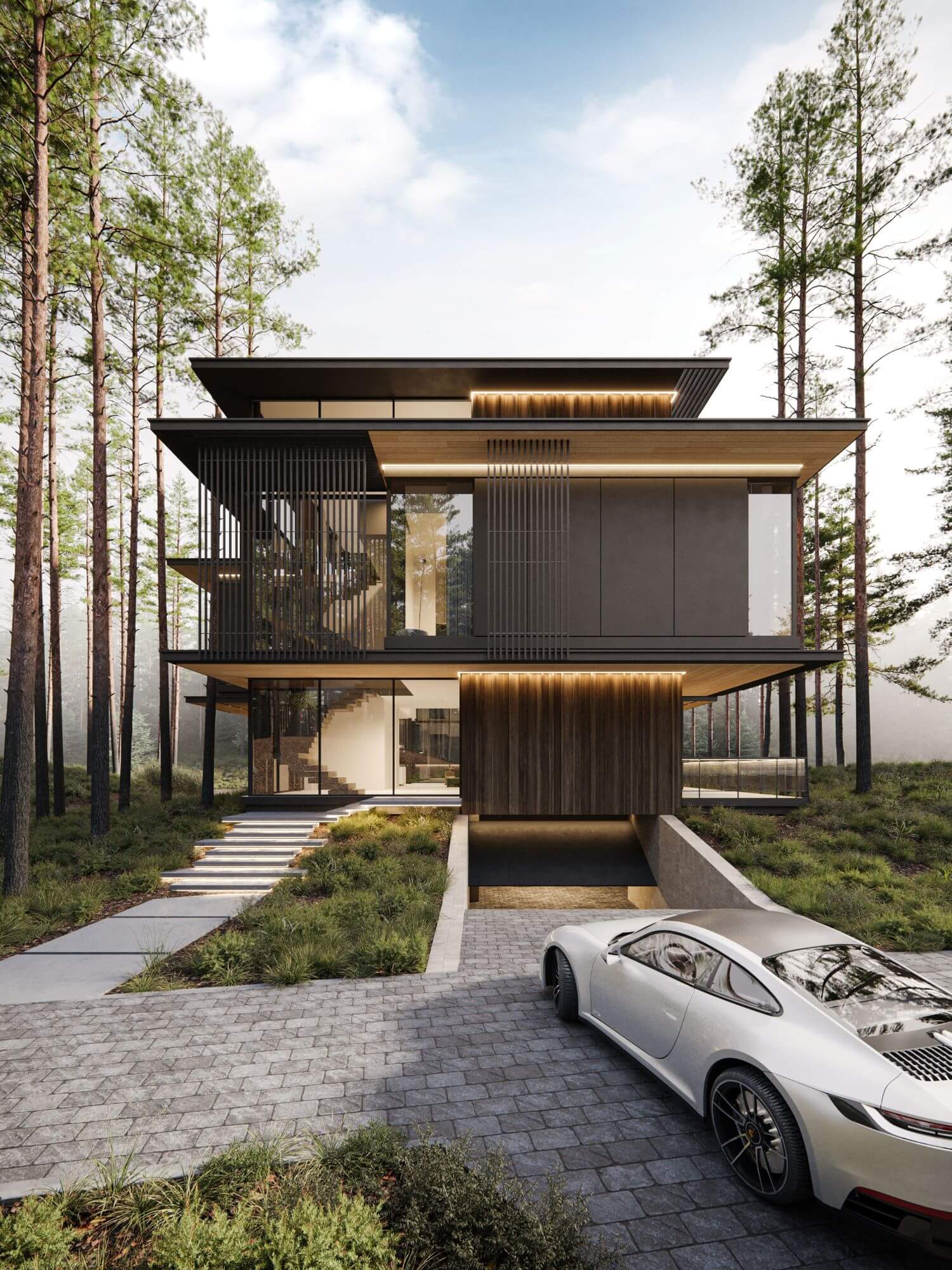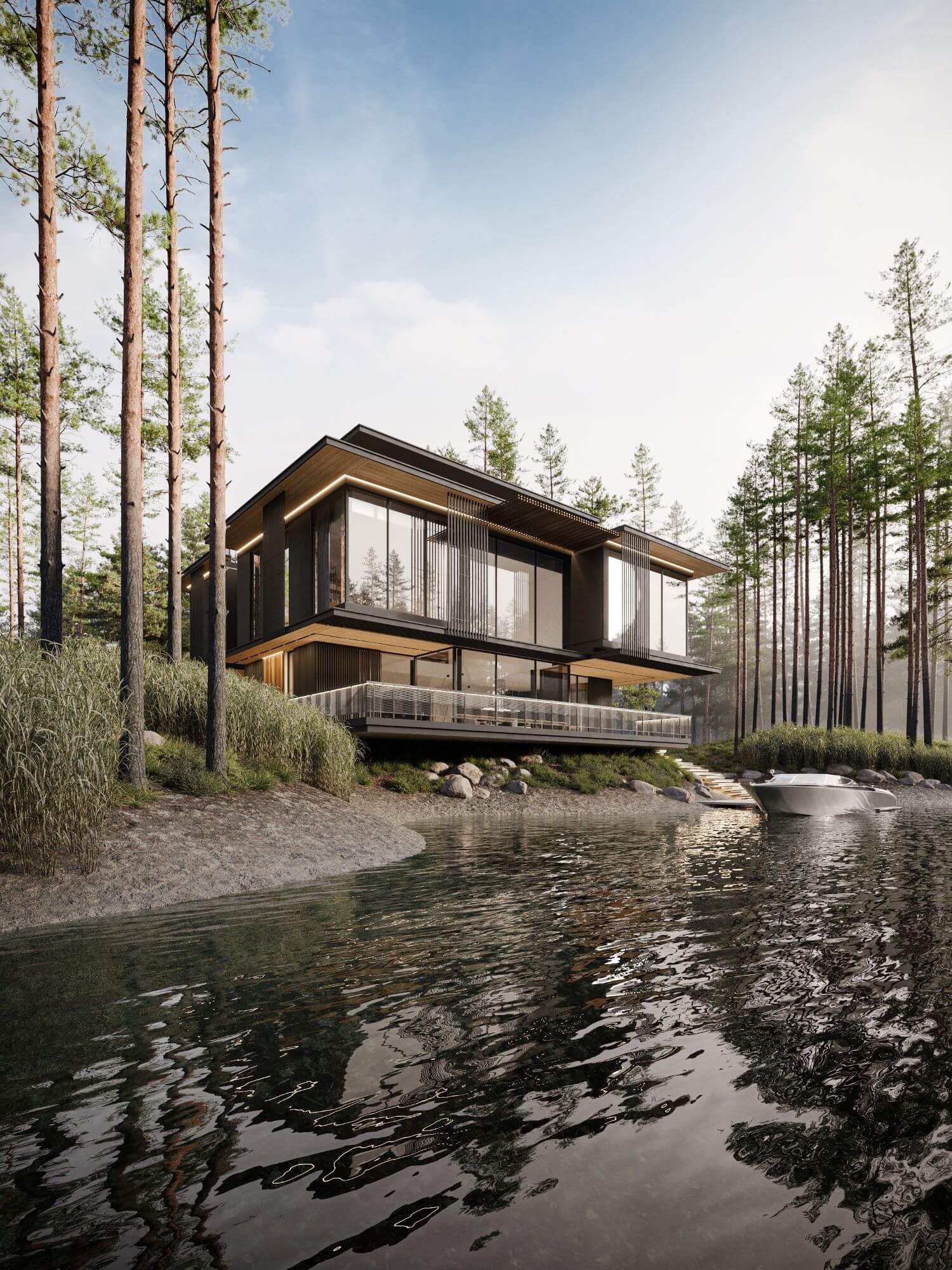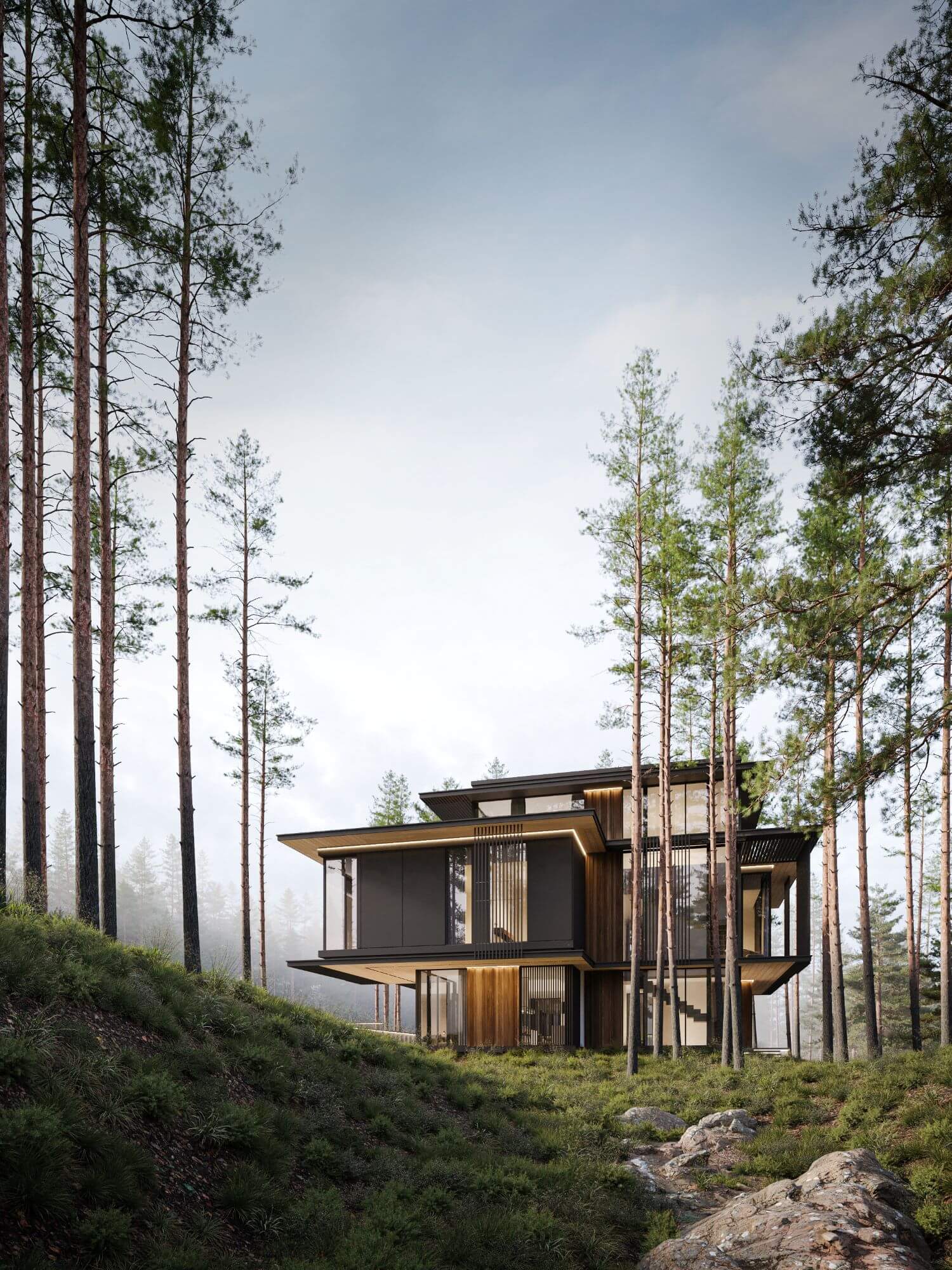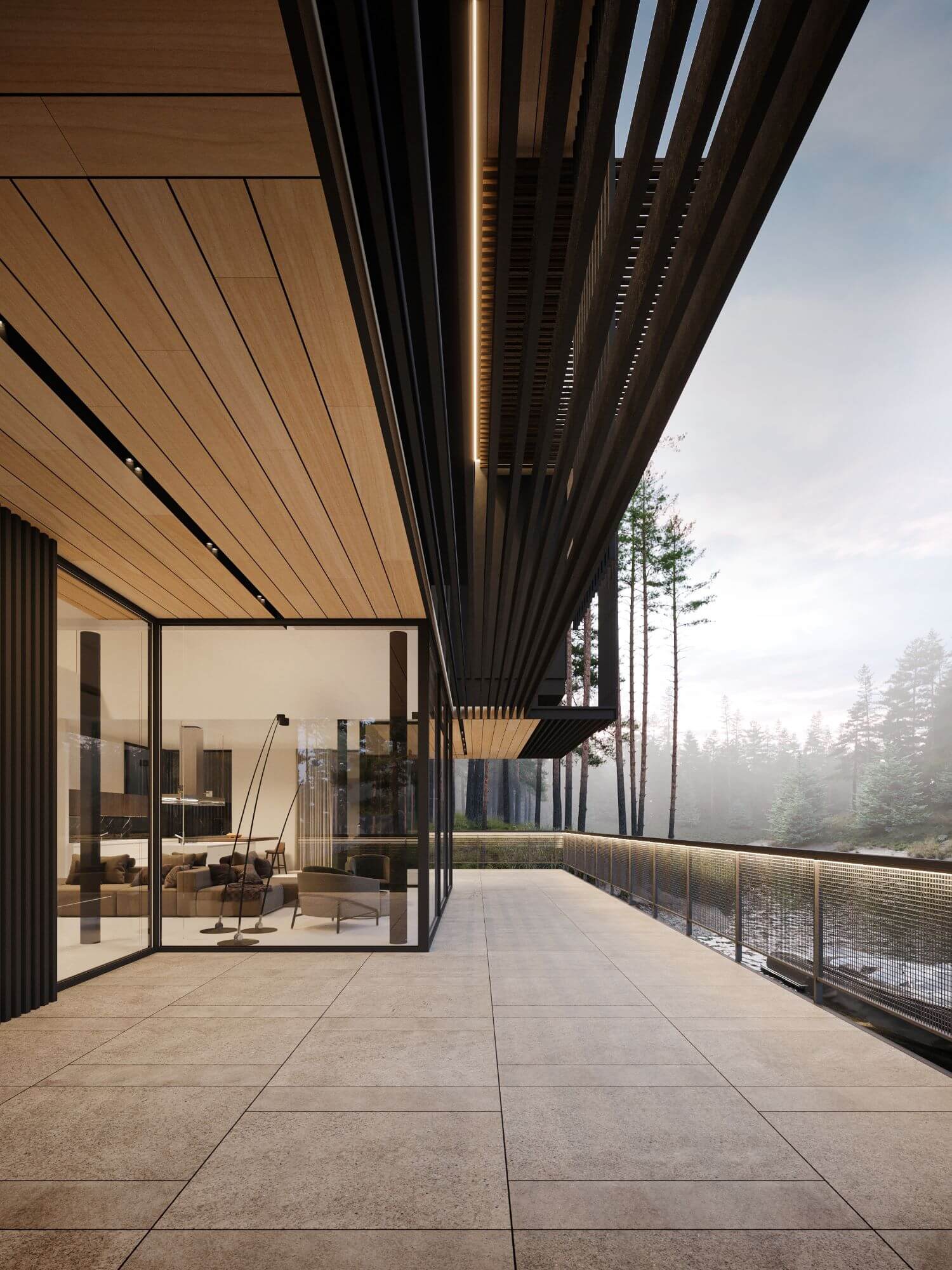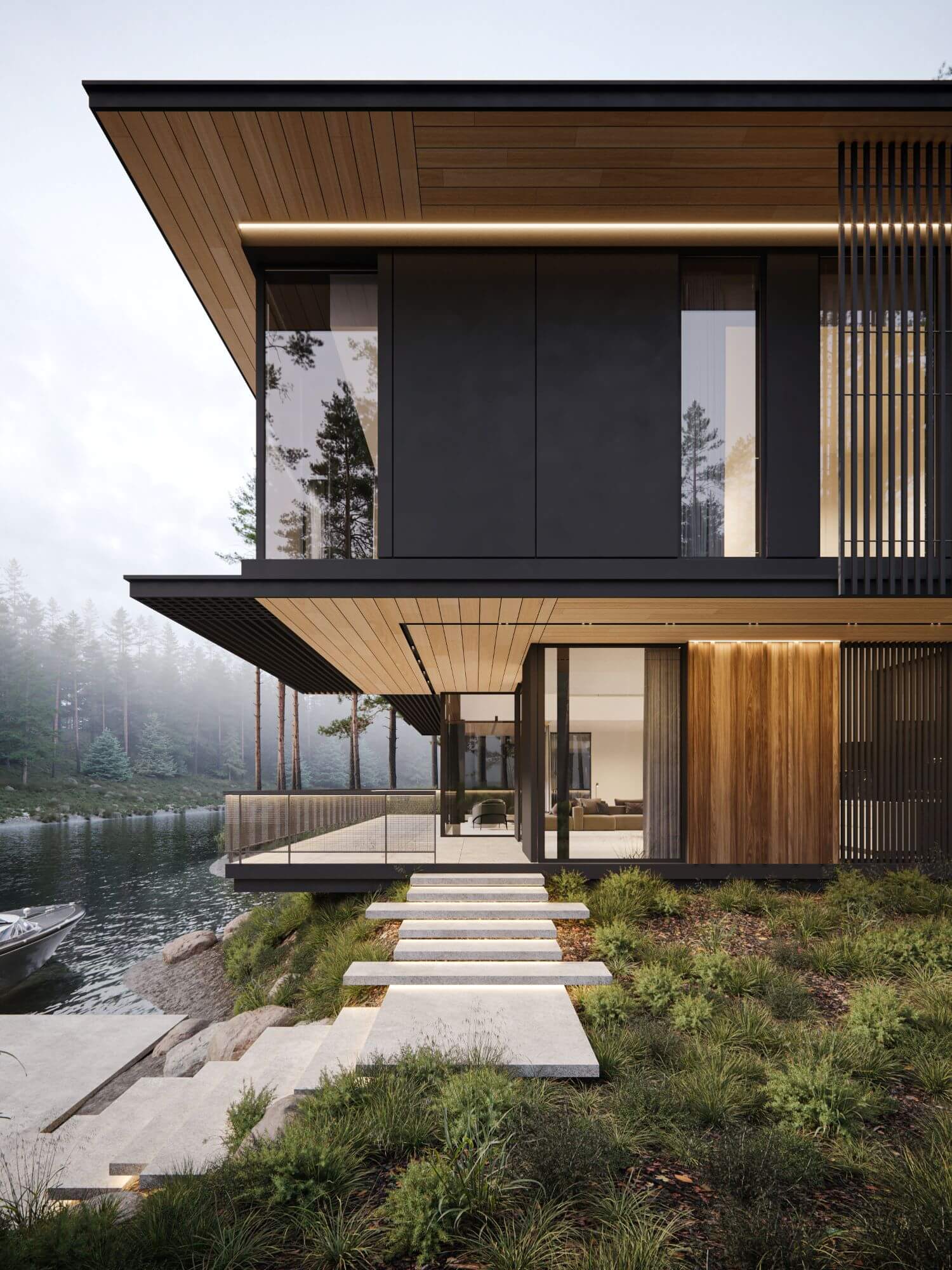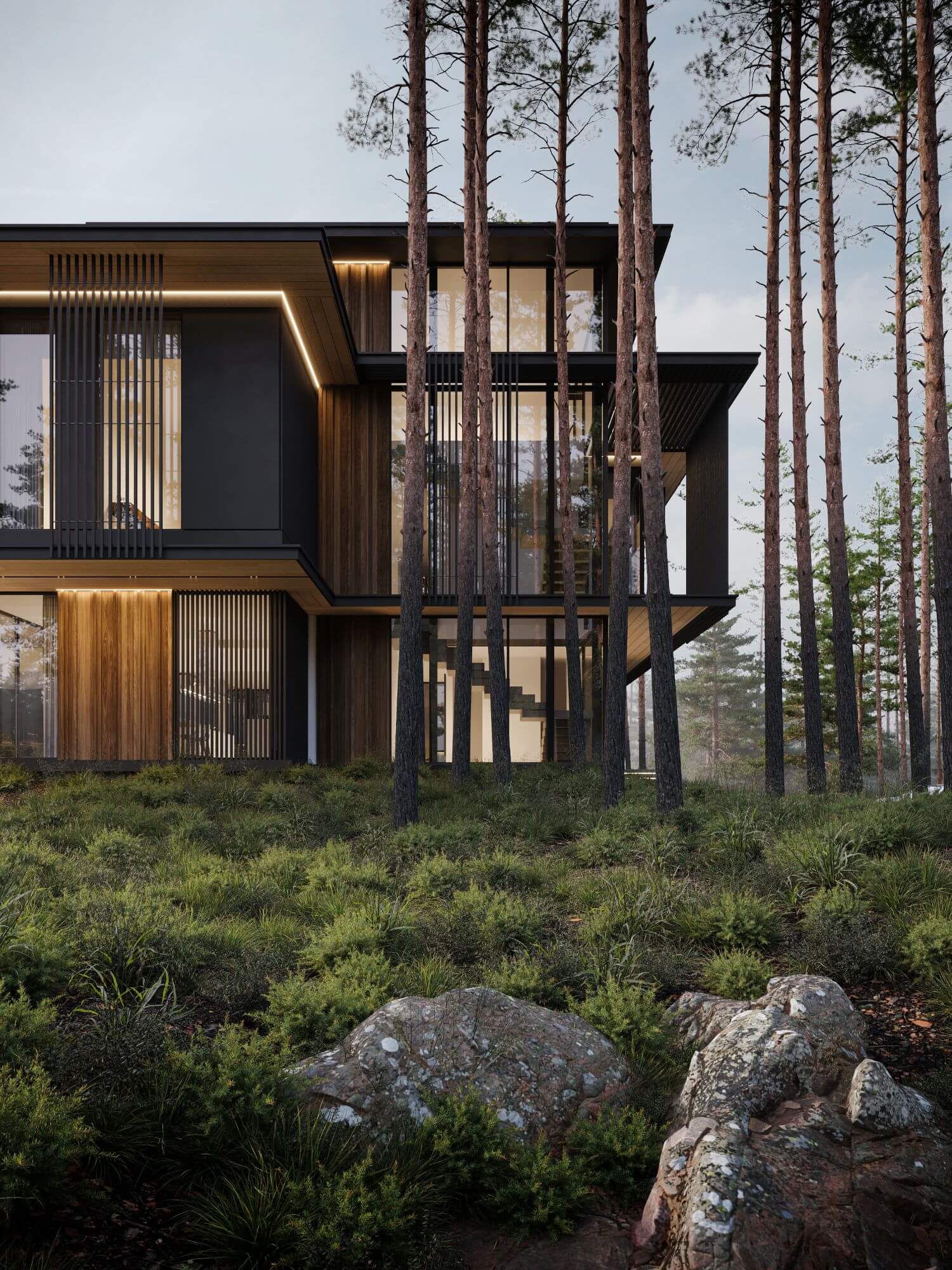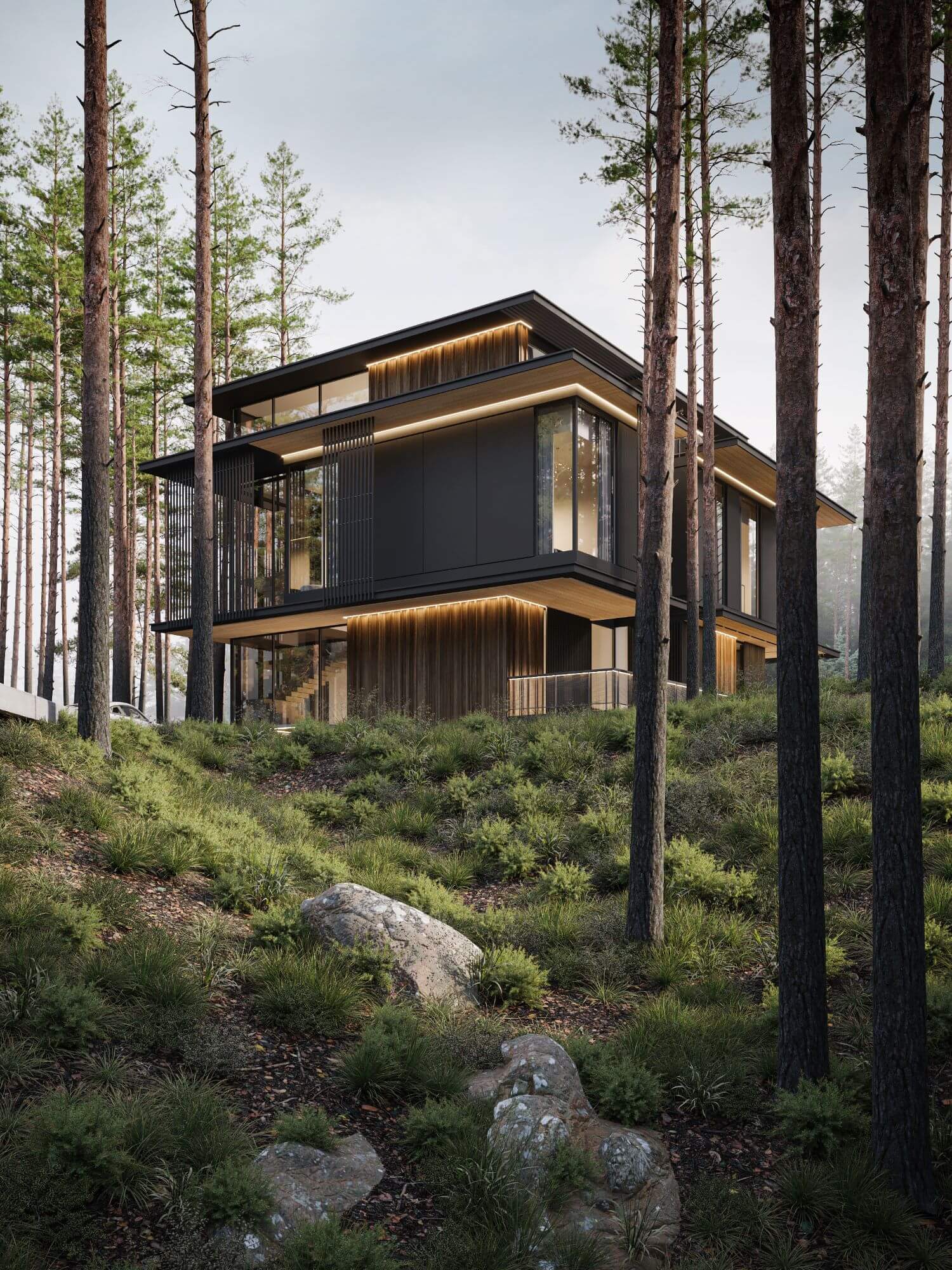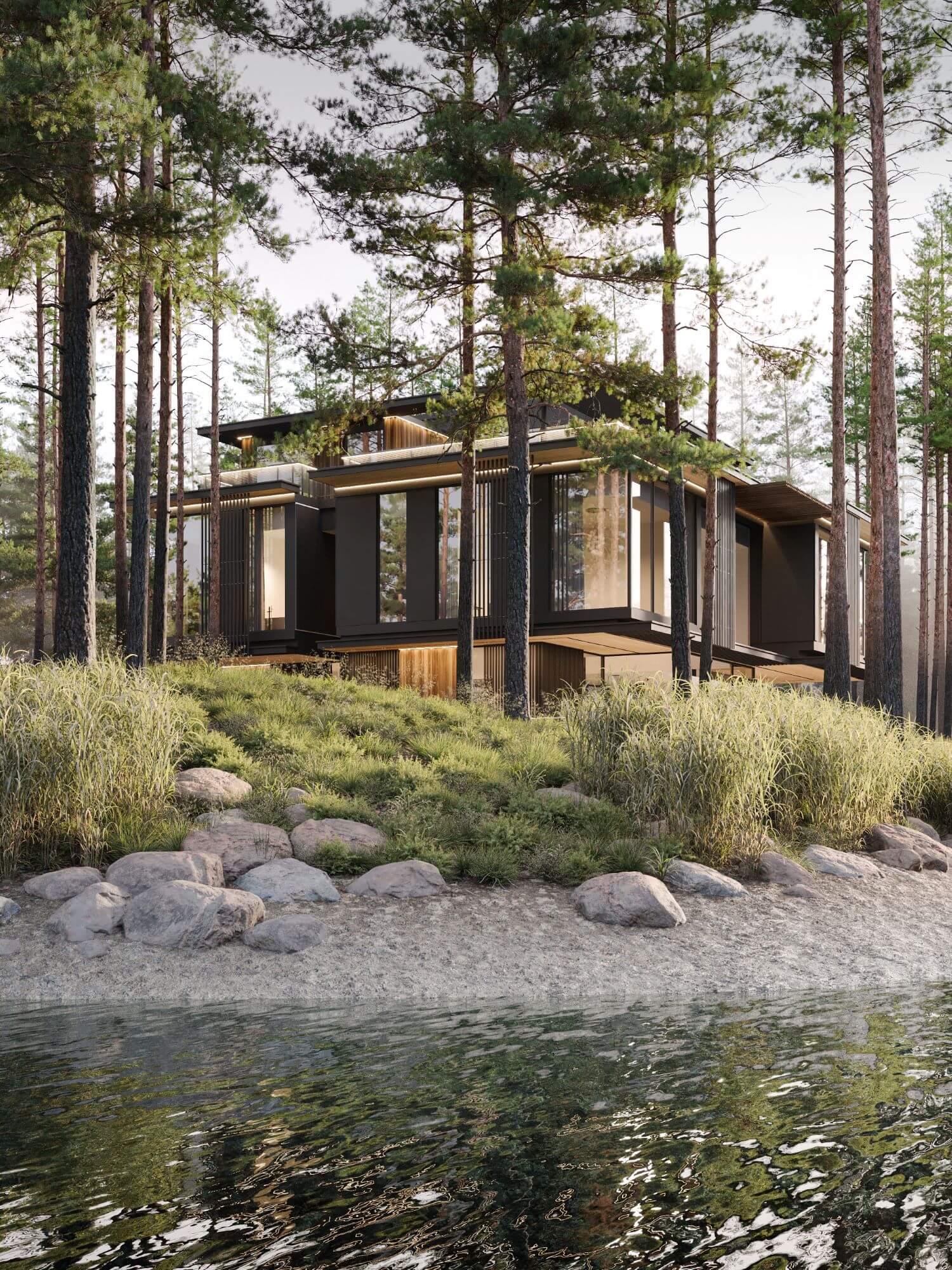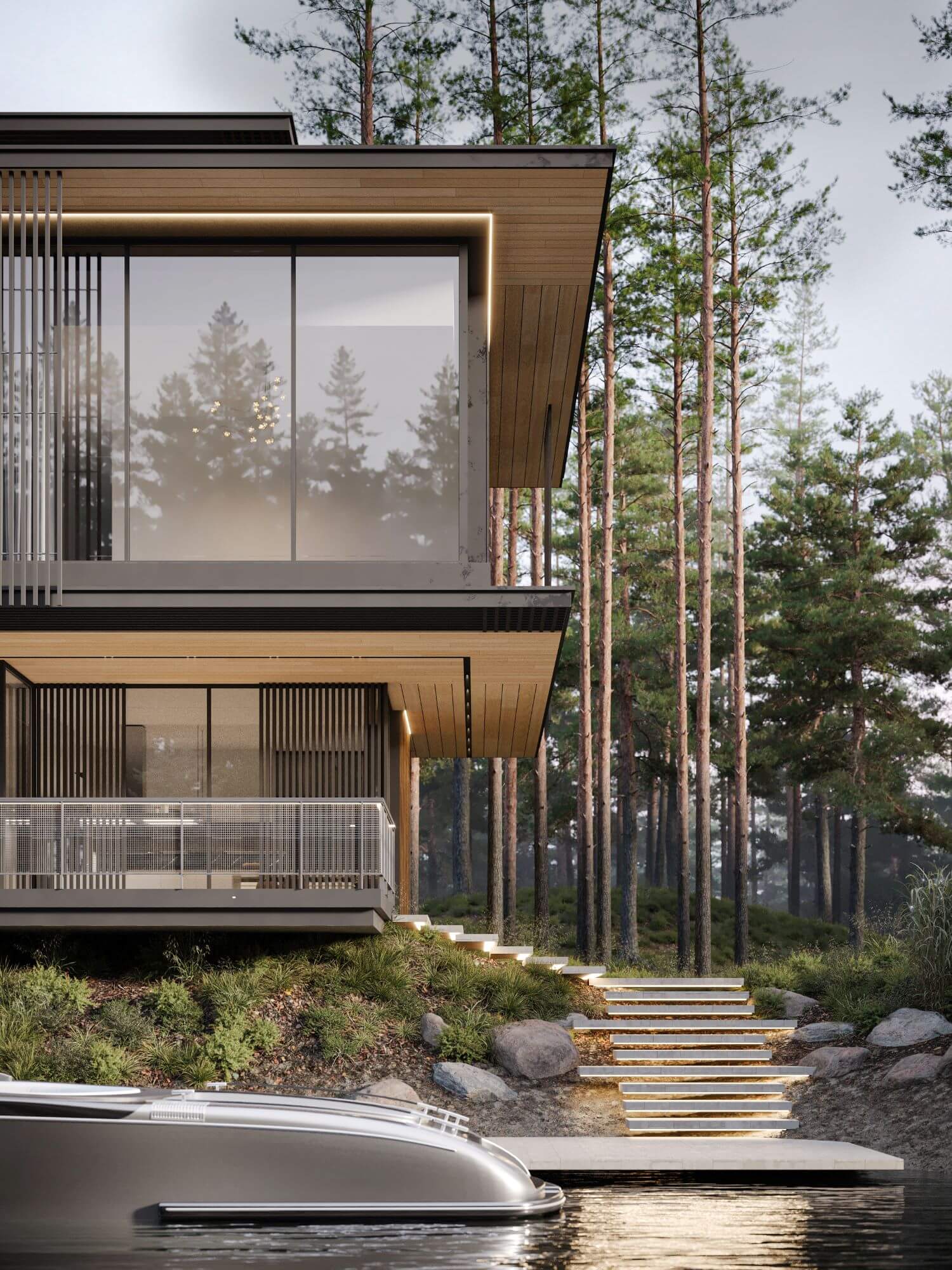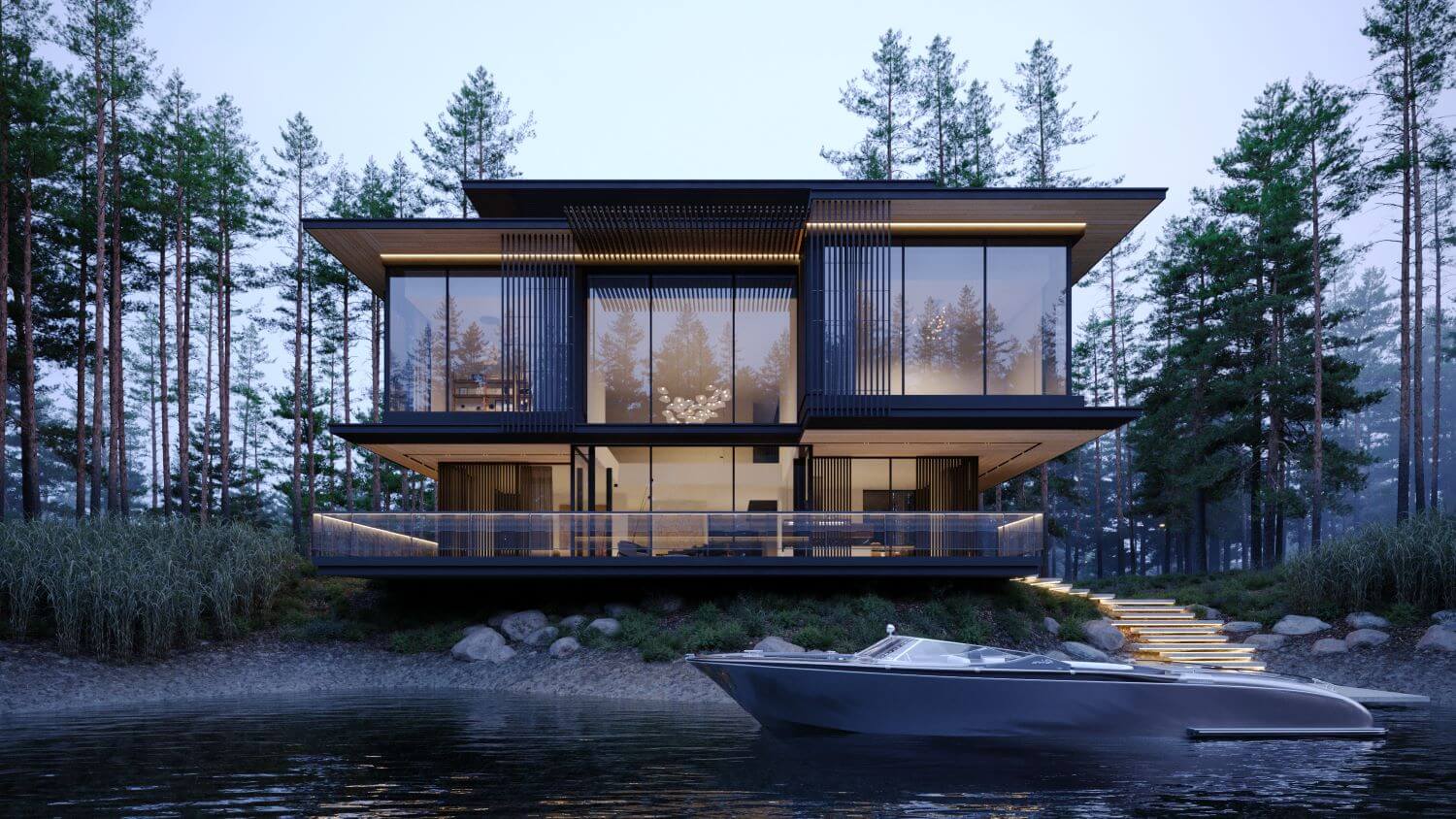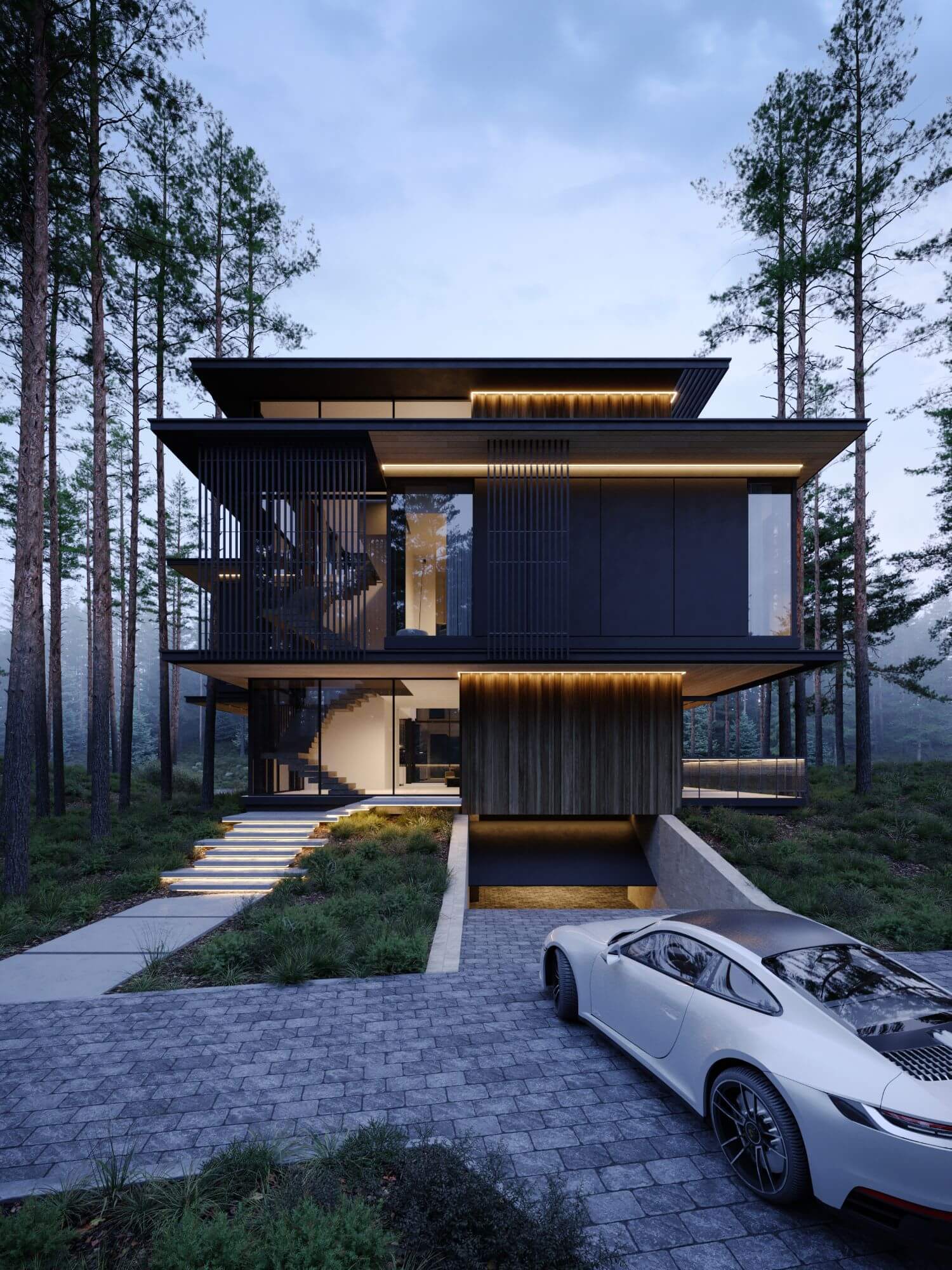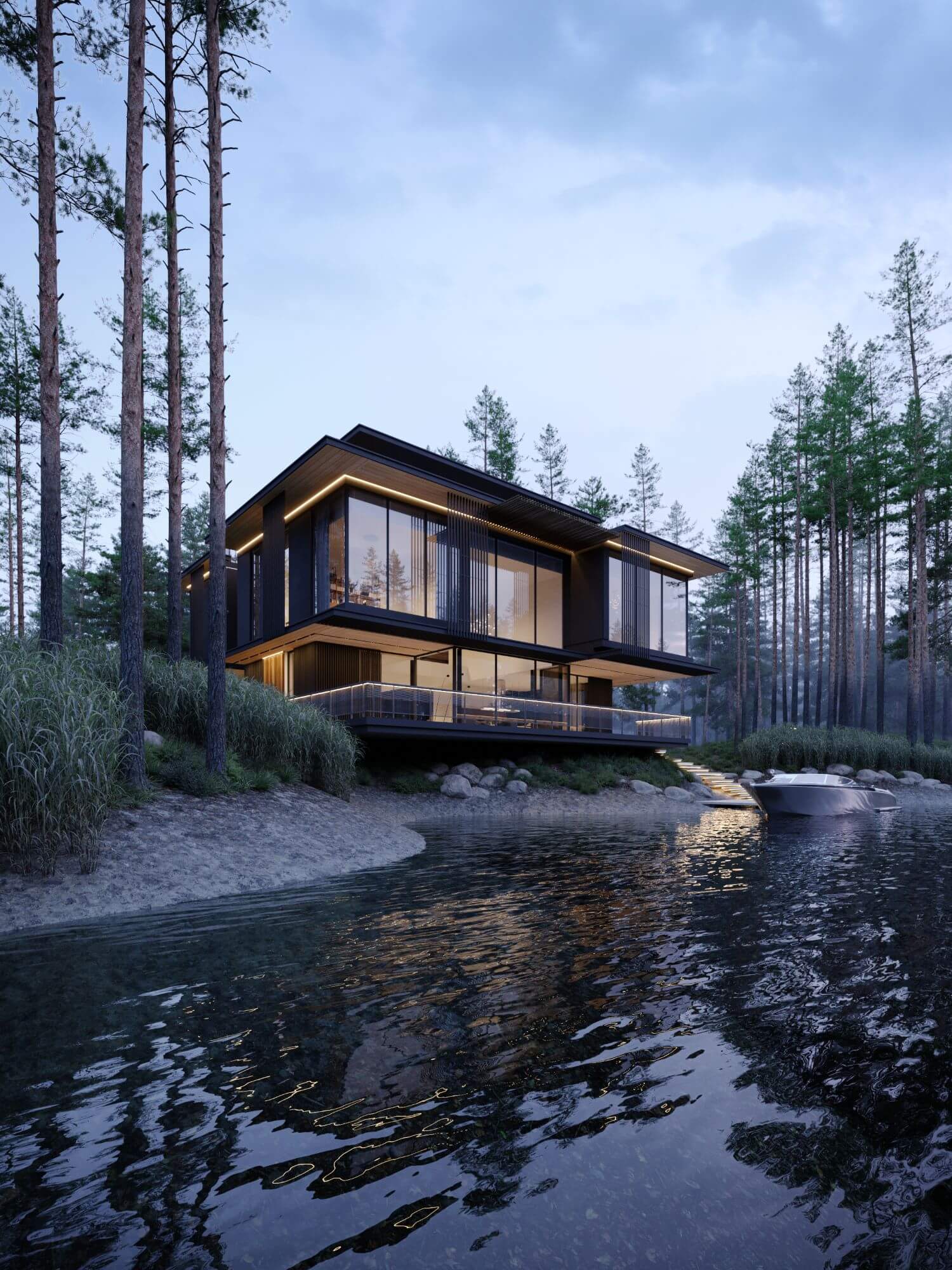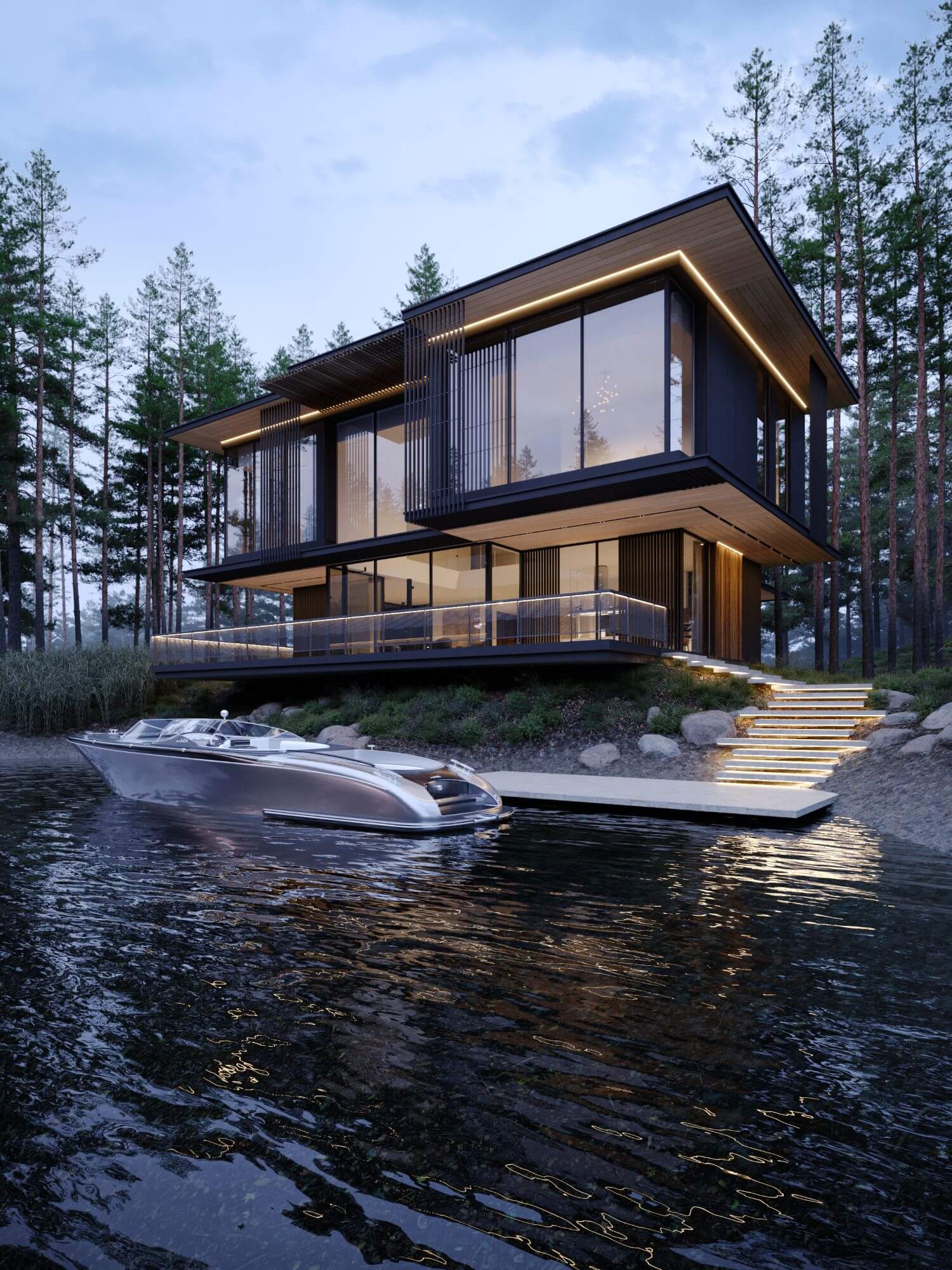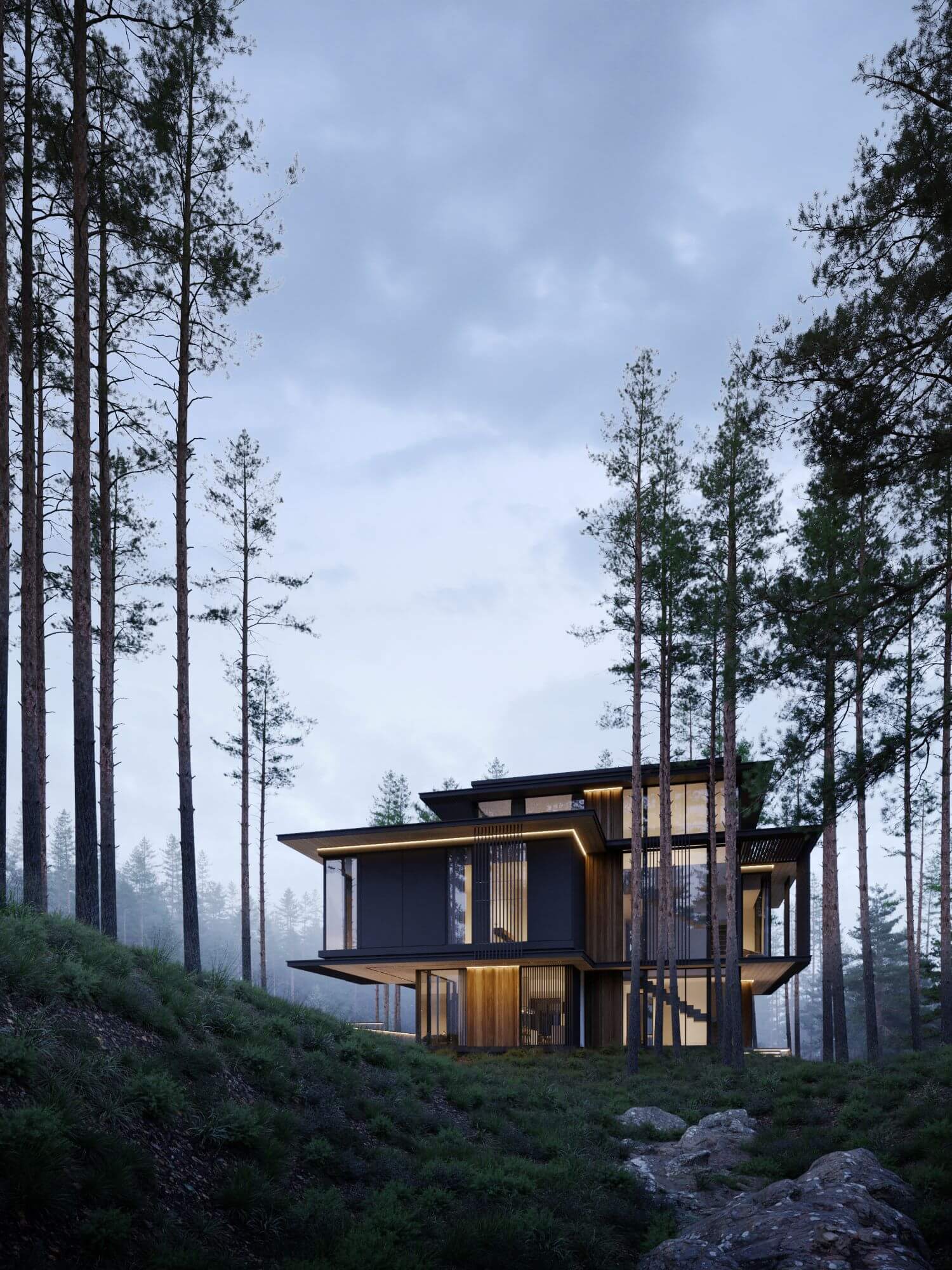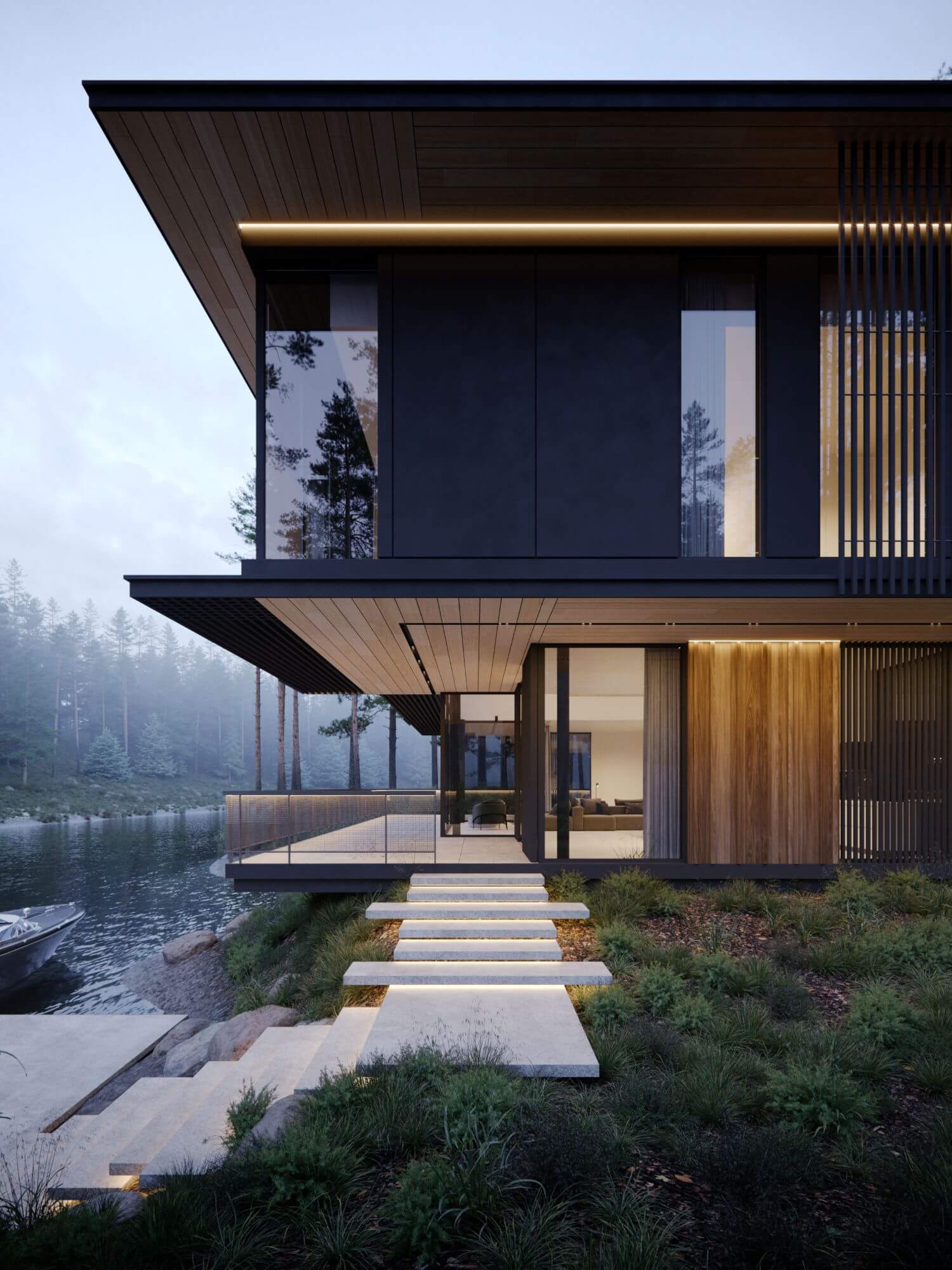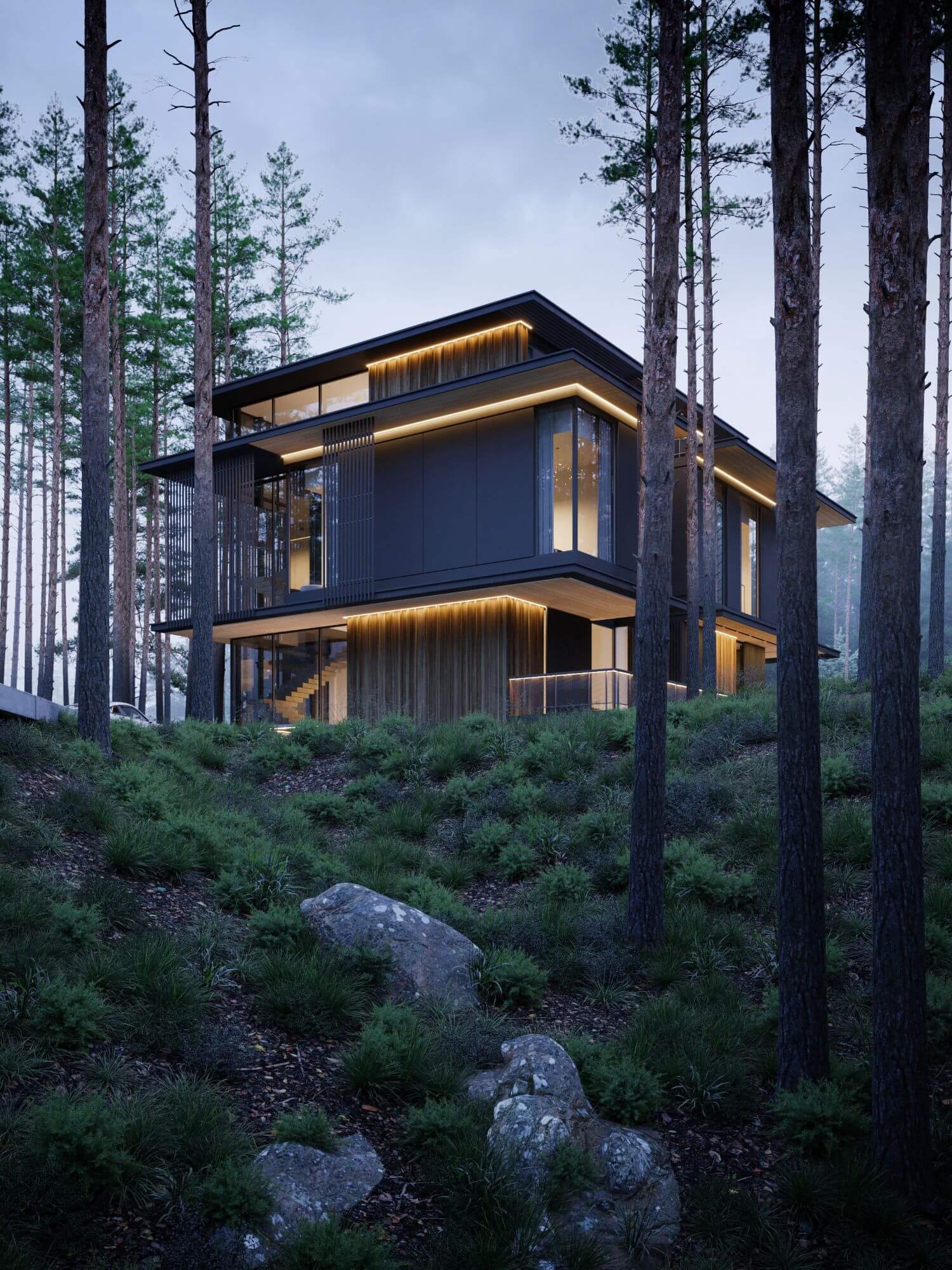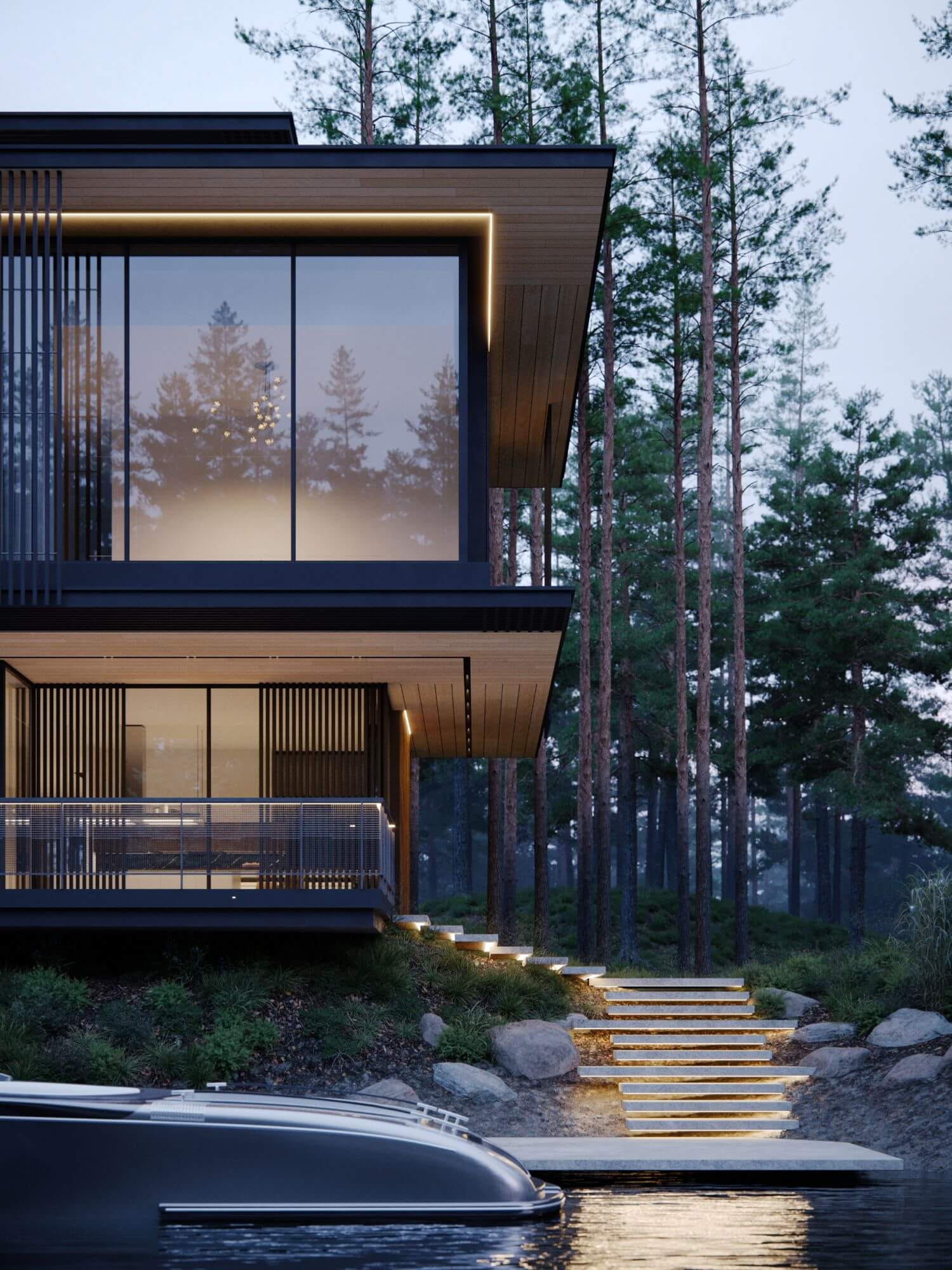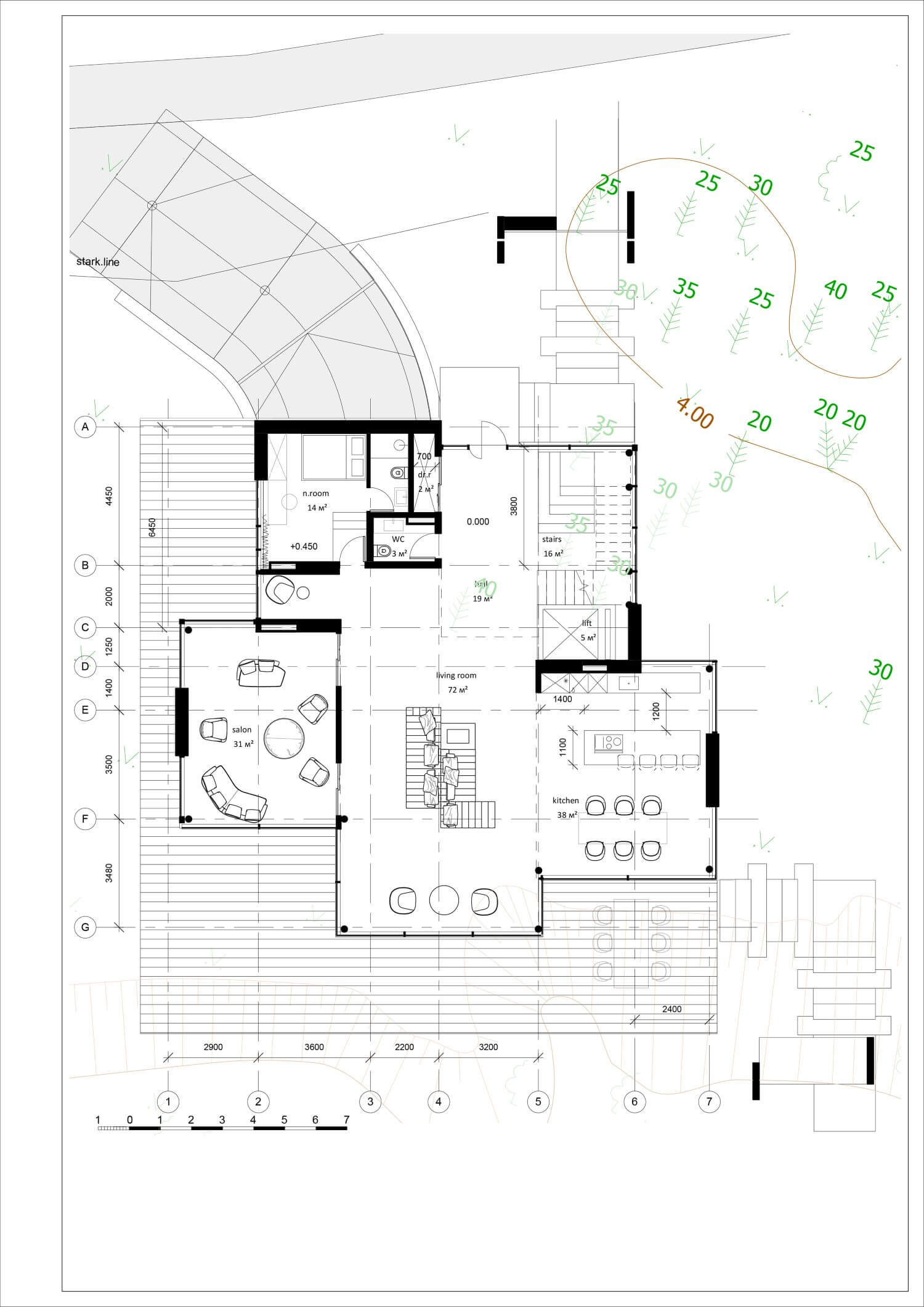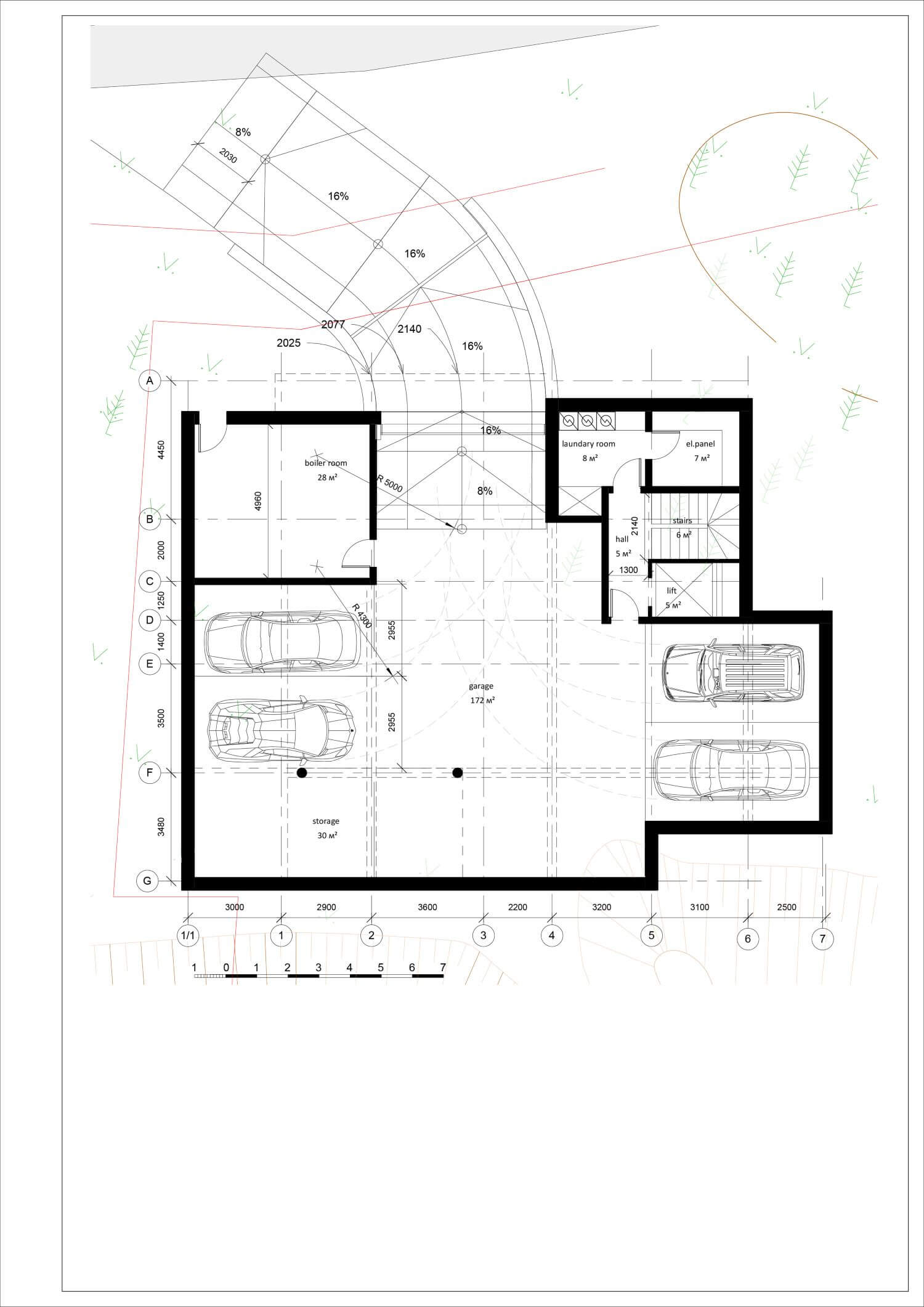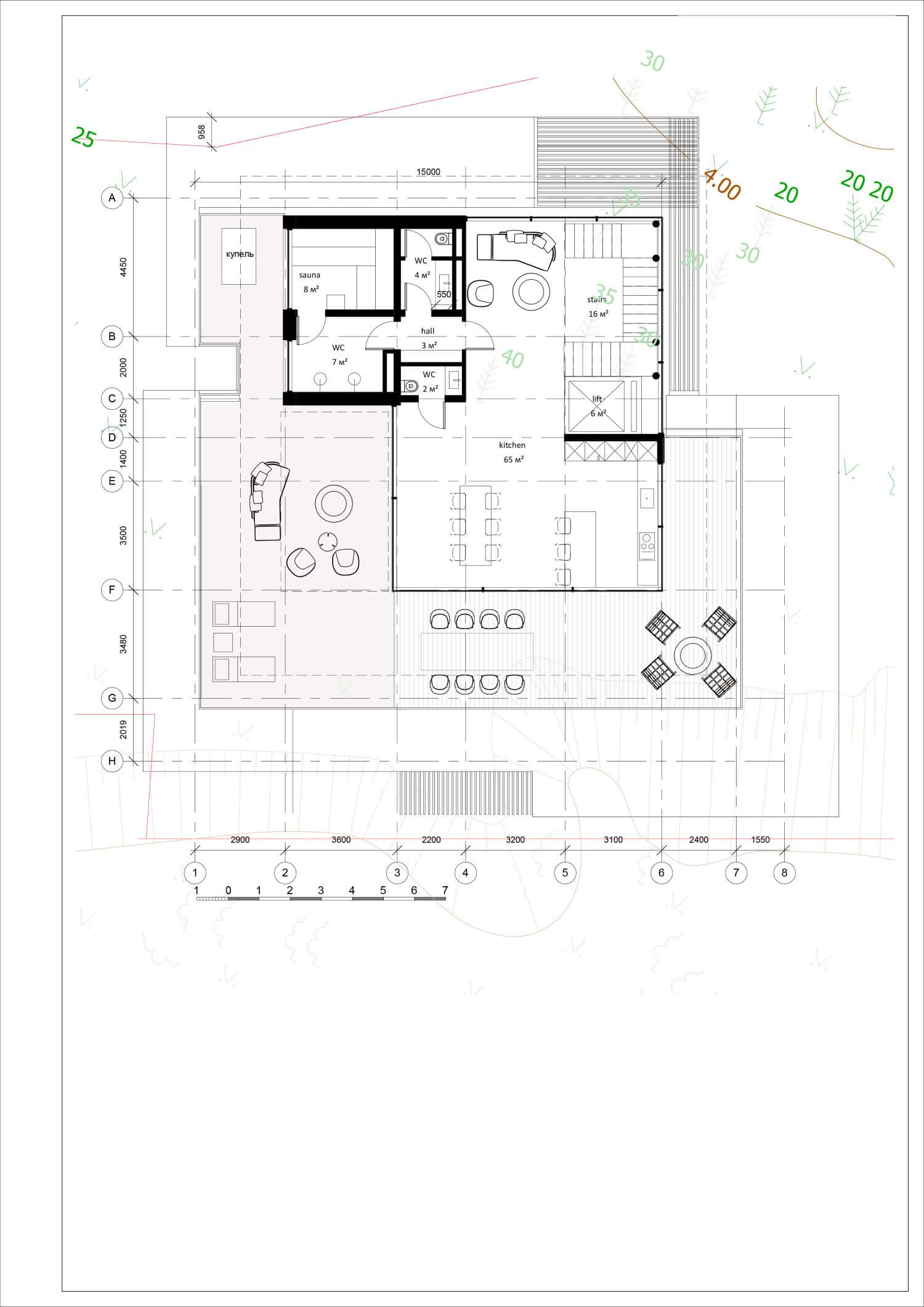 ---