Therapinterior Architecture & Interior Design: In this hotel, which was designed in a retro modern style, functional spaces that combine energy and serenity were created. It was aimed to reflect the dynamism, mystical and luxurious spirit of Ibiza with sculptural furniture in organic forms and fabrics in different patterns in warm tones.While reinforcing the comfort of the Mediterranean climate with linen fabrics, fun and unusual designs were created with leather and metal details.
A comfortable seating scheme is included in the waiting area. The construction of different textures, sizes, colors and forms is presented in a contemporary way in the wall sculpture made of natural stone, wood and metal materials. In the exit section to the terrace, it is aimed to give a spacious perception as much as possible by using natural stone in light earth tones.
In the terrace section, fabrics in geometric patterns and warm tones were used. In order to increase the feeling of comfort in this area, a carpet in neutral tones with different geometric patterns was used. Marble coffee table, completely organic forms and provides the possibility of use from every angle. The tropical effect is reinforced with the flower bed arranged behind the sofa.
The pool section has an organic layout scheme. A completely contemporary tea-time section welcomes the sunbathing area, which focuses on comfort, arranged in a row. Using a combination of modern organic forms, natural and innovative materials, a language that focuses on both sincere and extraordinary feelings was used in the space.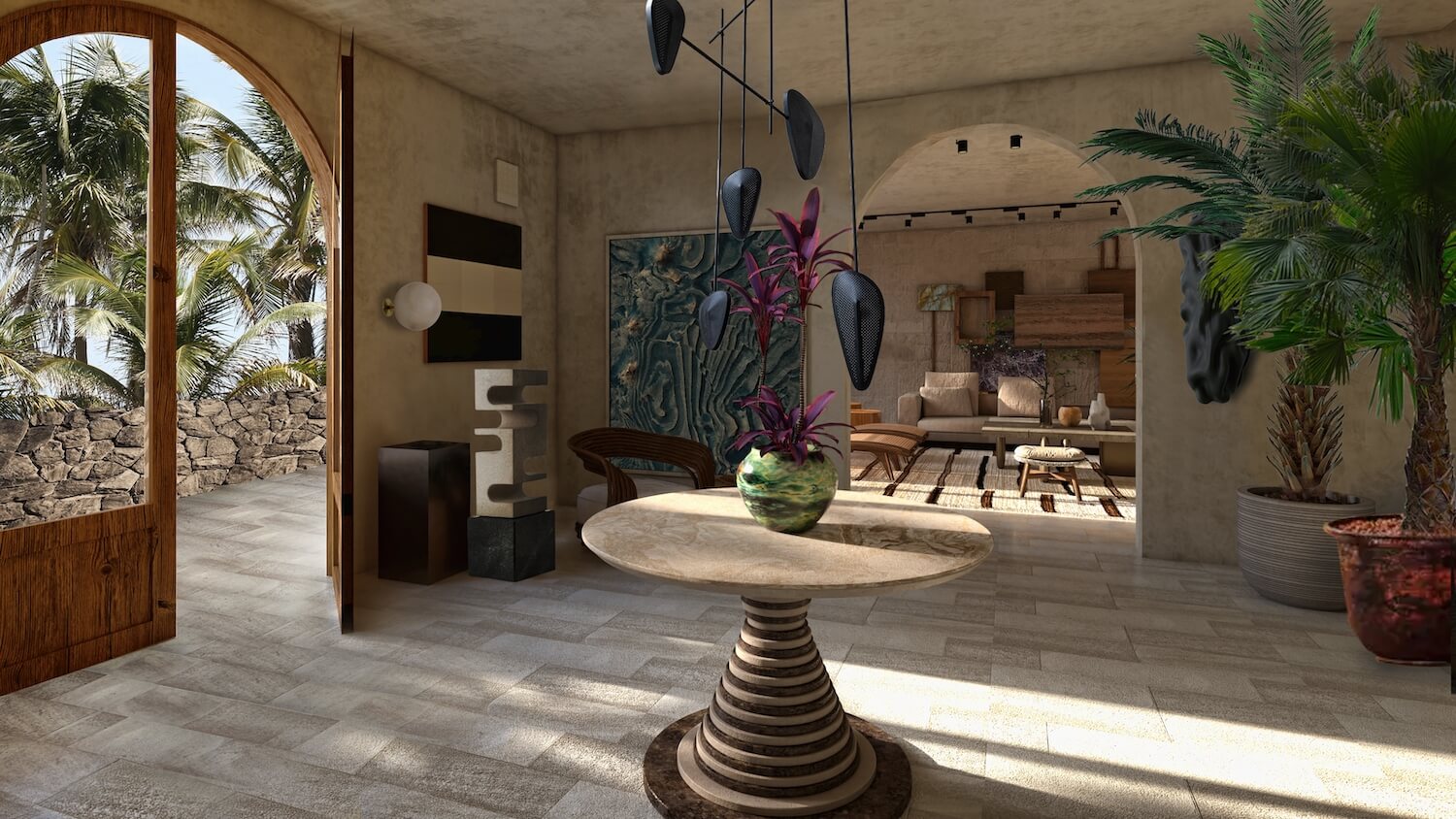 Just like all parts of the hotel, every corner of the restaurant creates a common feeling when they are separate and combined. Functionality and comfort were prioritized in seating groups. All furniture has been designed in a contemporary and unusual language specific to the space, taking into account ergonomics standards.
The restaurant is designed with three separate seating arrangements. One section is for small sitting groups, the middle section is for large dining groups, and one section is for large groups, in a lounge session scheme. Wood, mosaic and natural stone are used in wall coverings. In the floor covering, natural stones with two different patterns in the same light tones are placed facing different directions, separated by brass laths.
A multifunctional approach was followed in the design of the private room. A spacious, one-of-a-kind, meditative and luxurious space with multiple functions was created in a single unit. Generally, walnut wood and natural stone materials were mainly used. Continuity perception of the space has been increased with hidden doors and cabinets and glass doors running on a single line.
The wall sculptures used in all areas are Tart Contemporary designs. Furniture specially designed for the hotel waiting area and restaurant has been designed and located in the space, intuitively bringing together the geometric-organic, contemporary-historical texture.
A natural and dramatic effect was created by using tropical plants in a sculptural manner with flower beds in sophisticated details in all areas.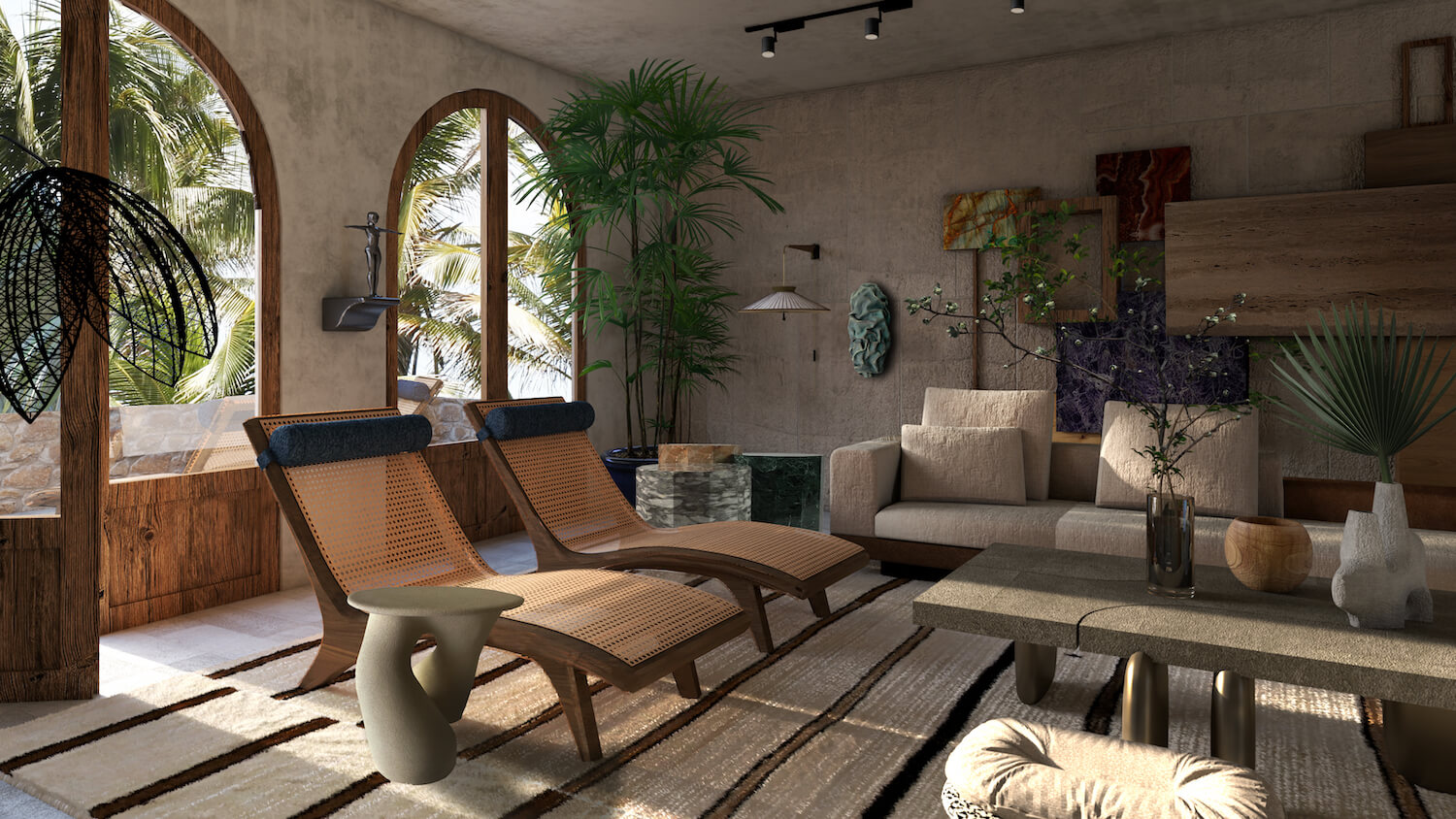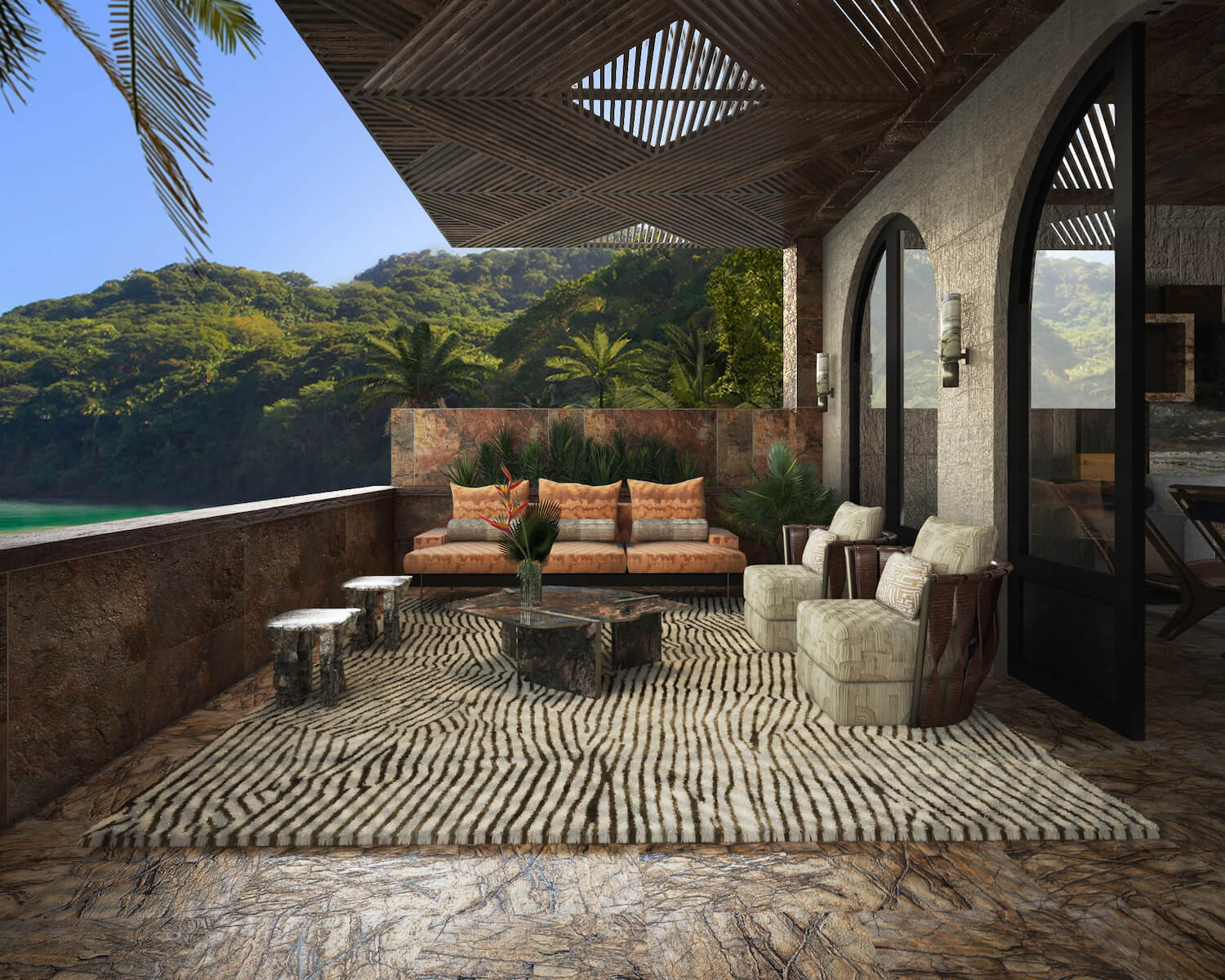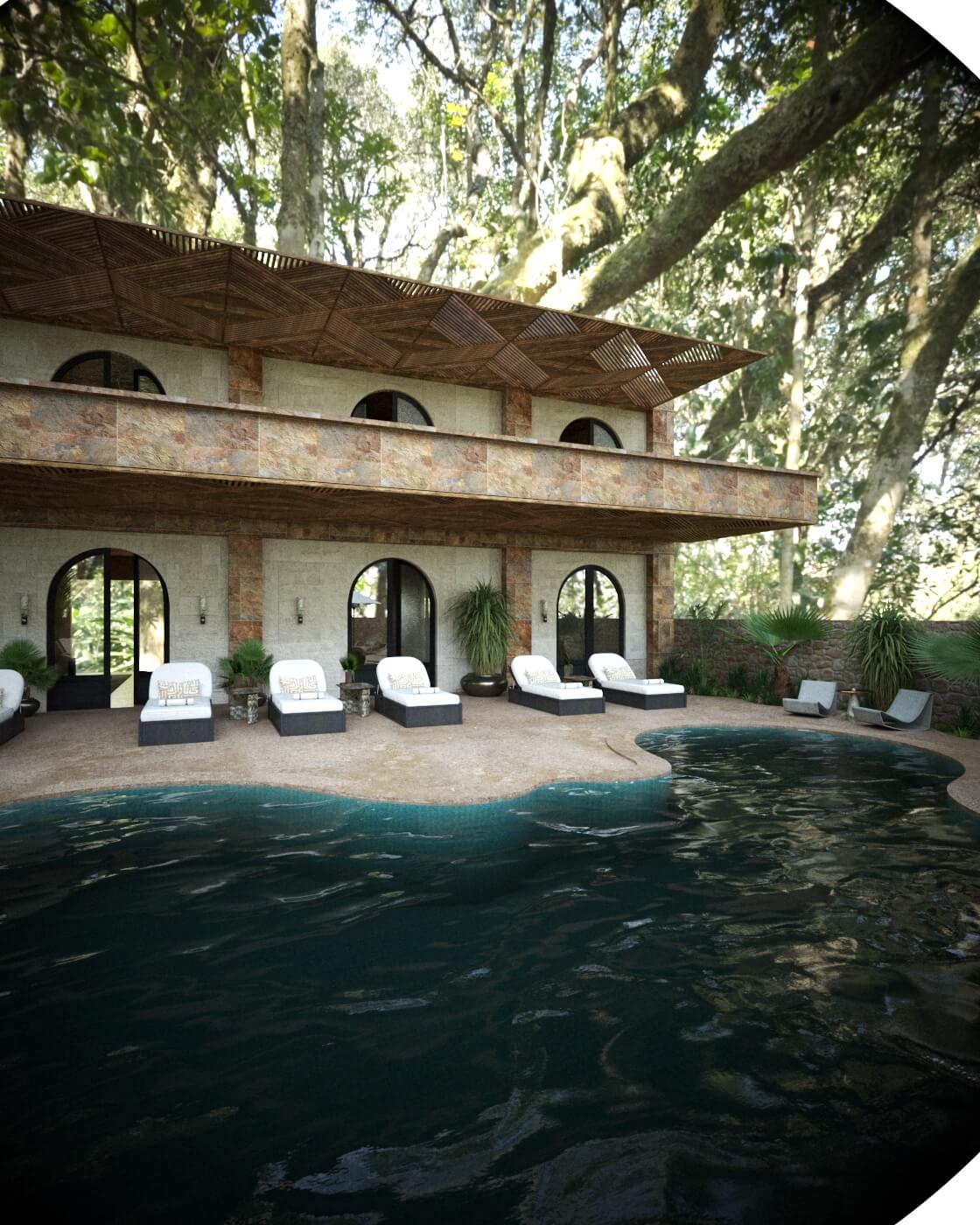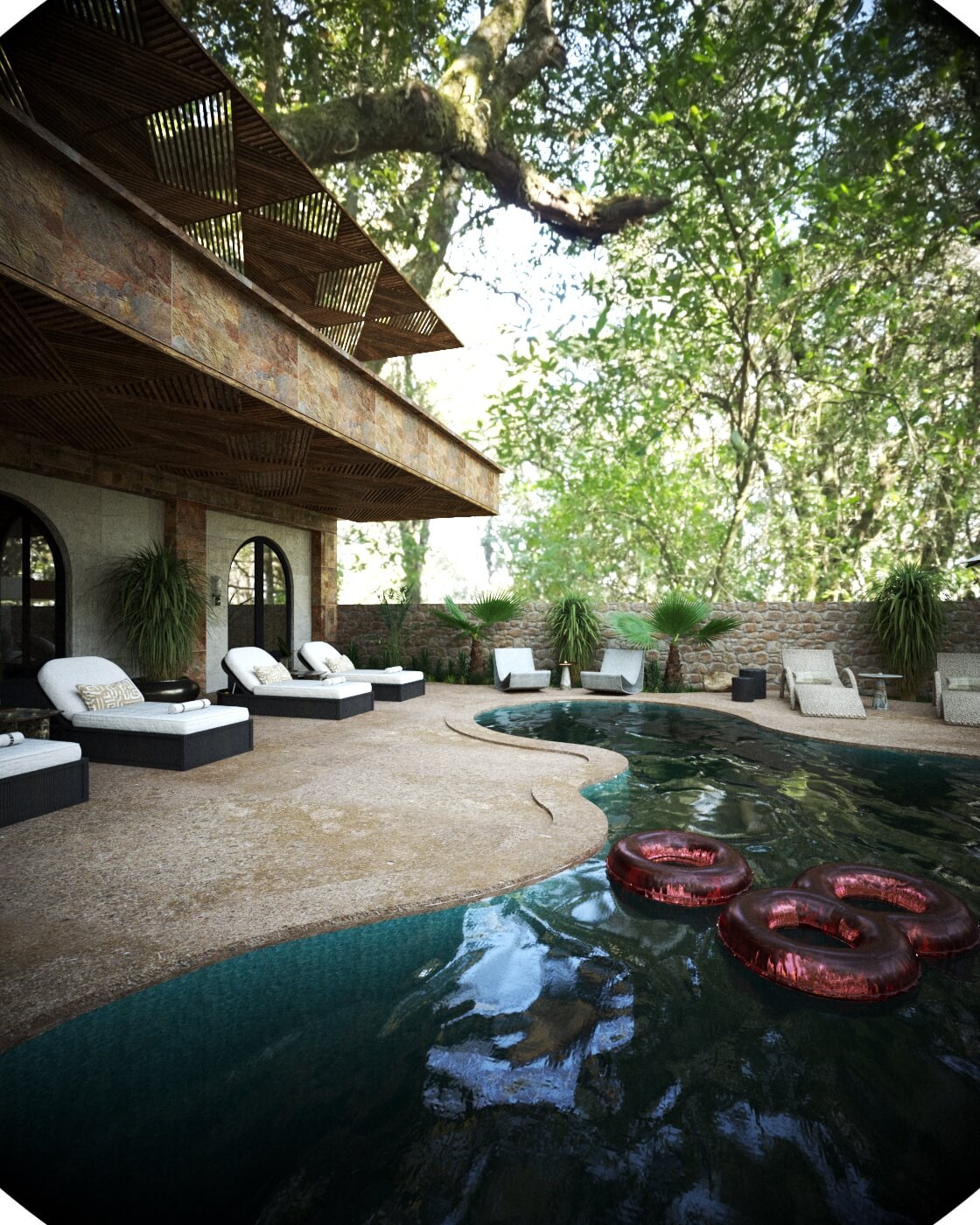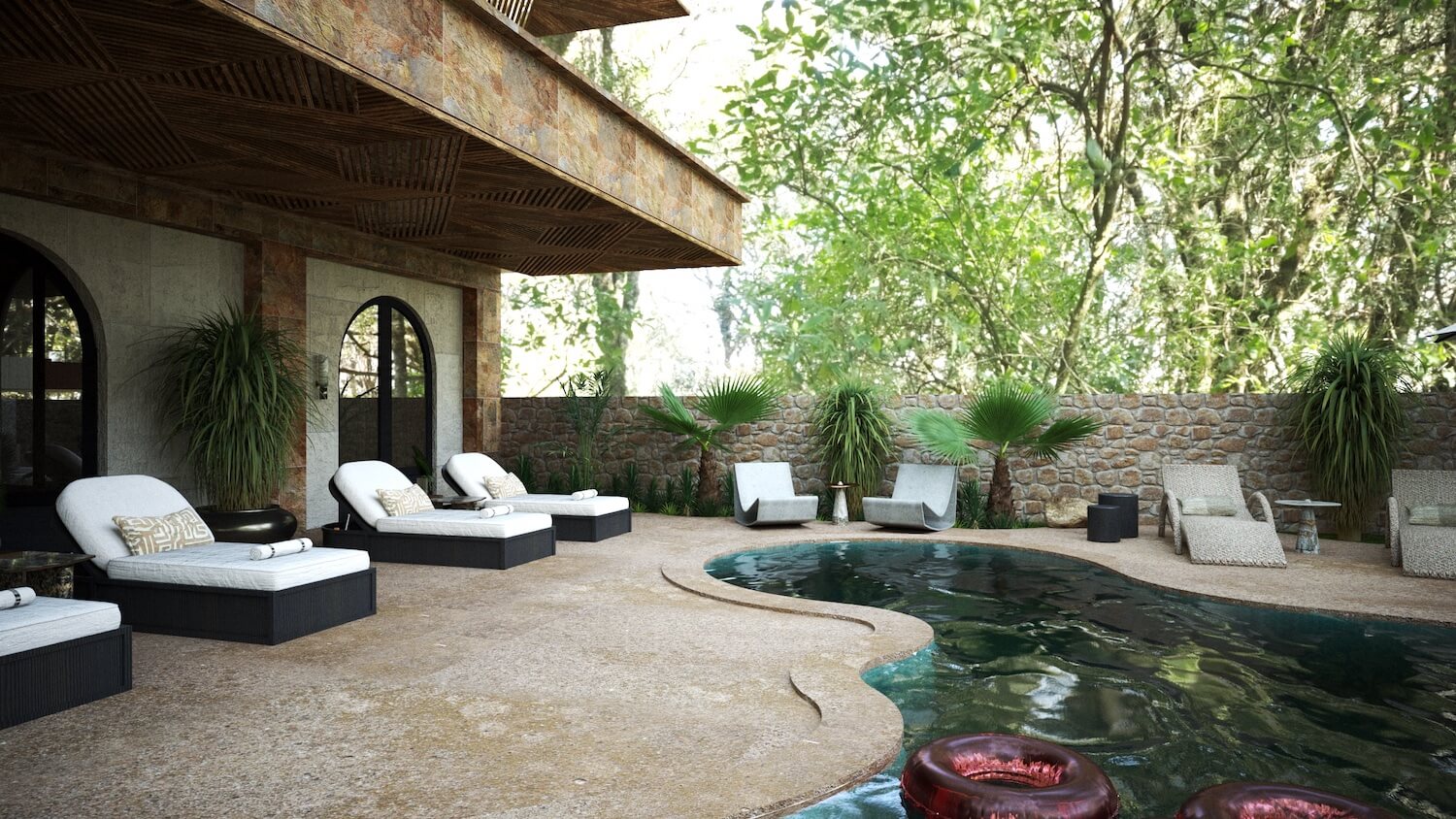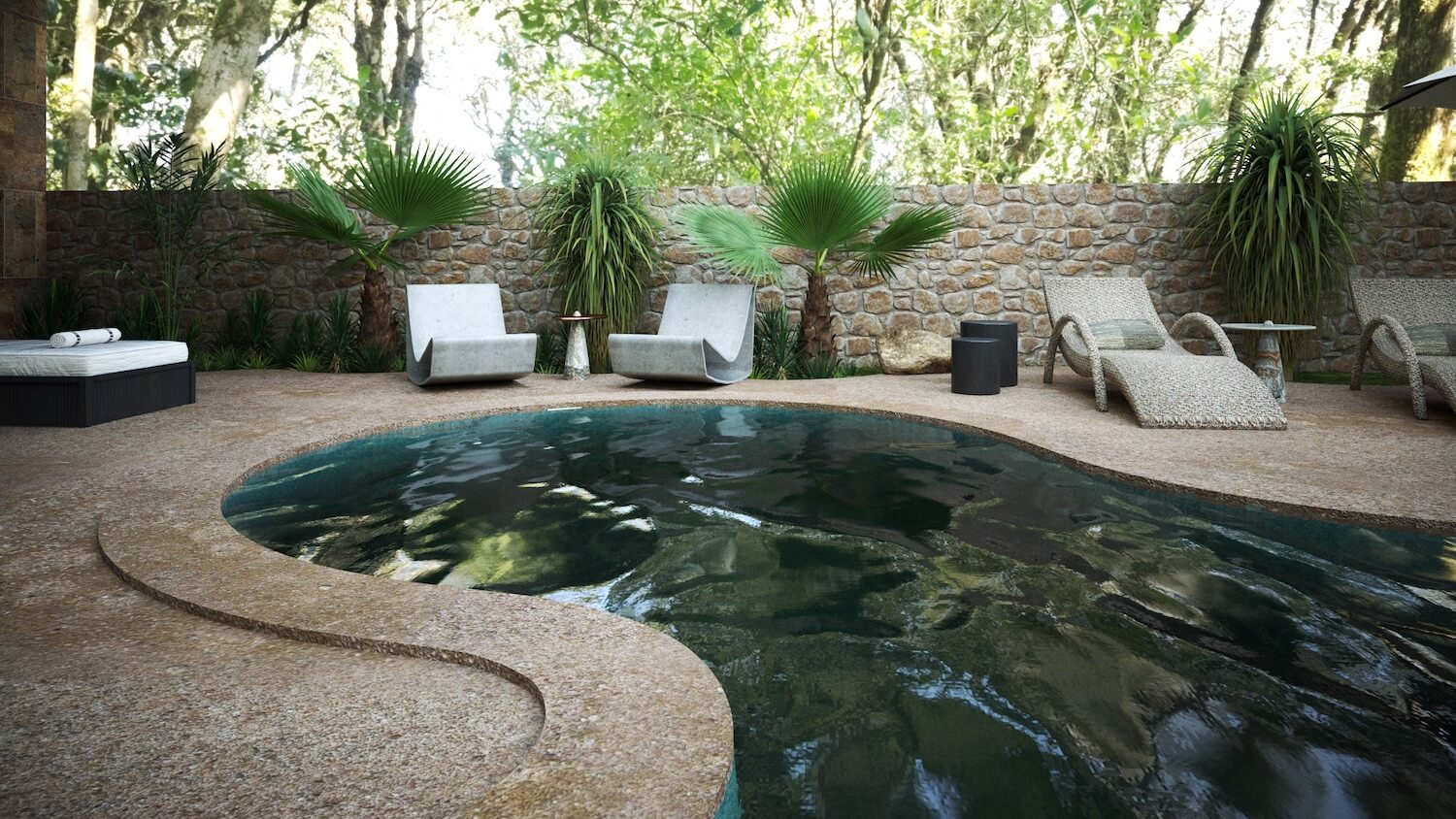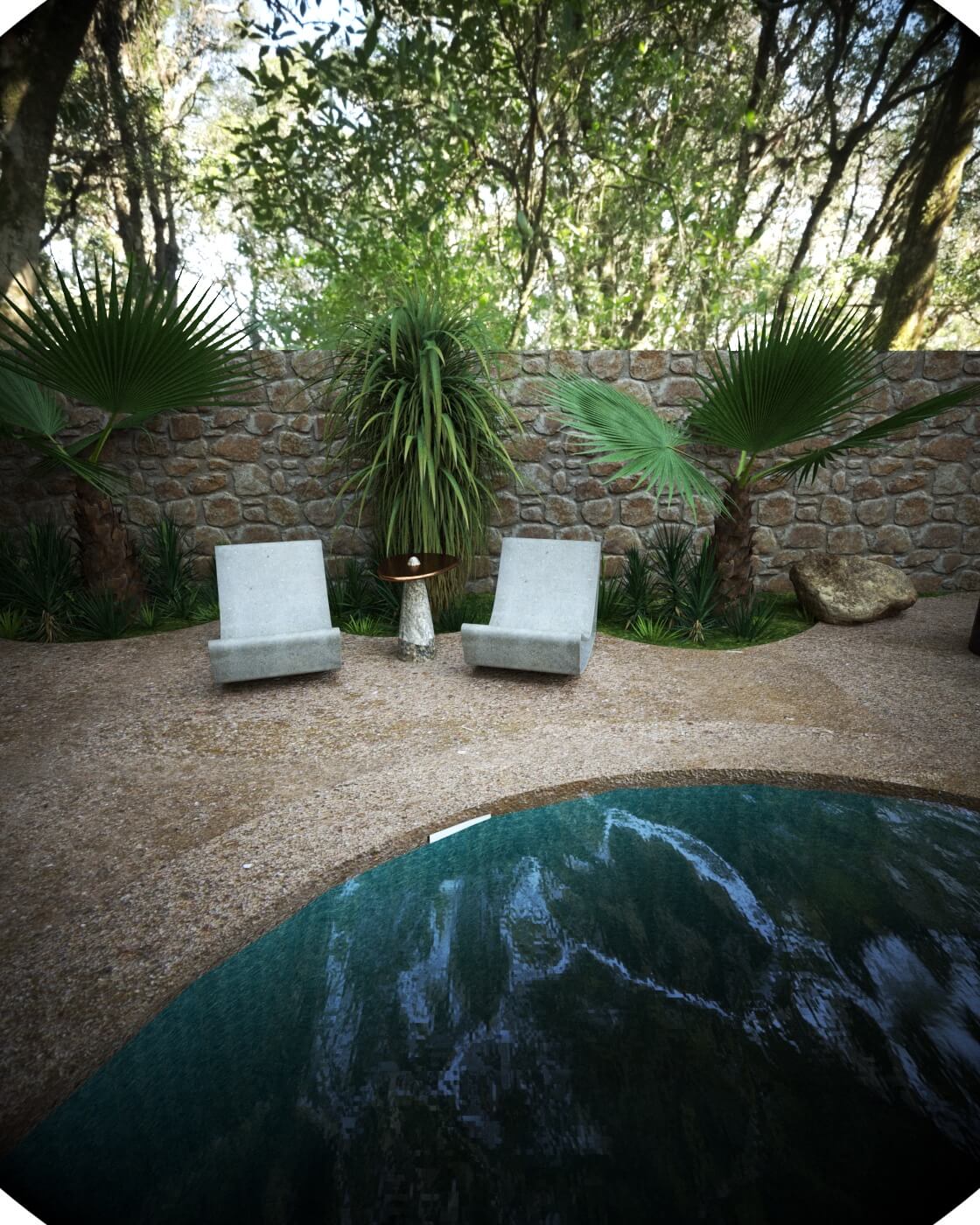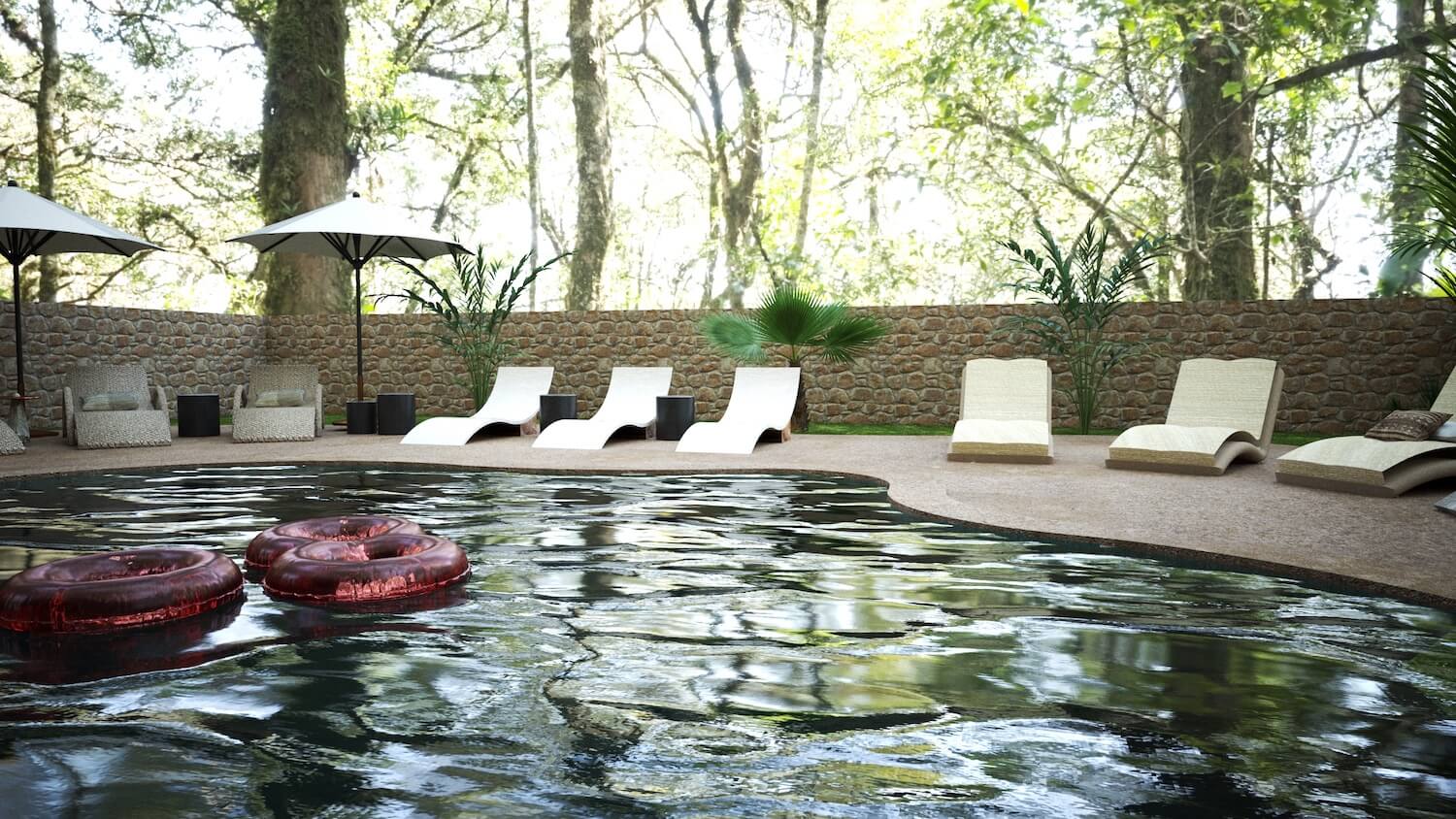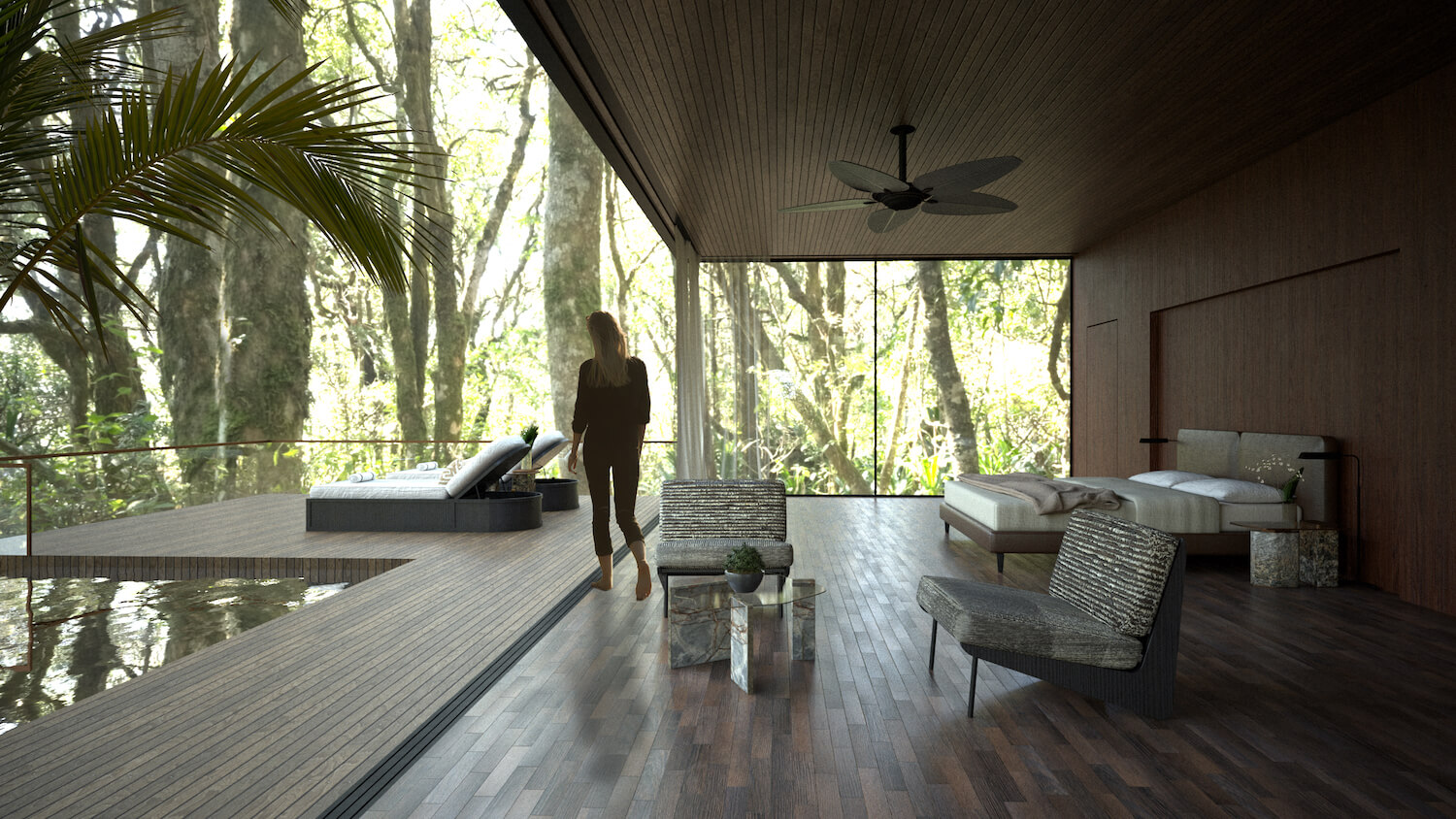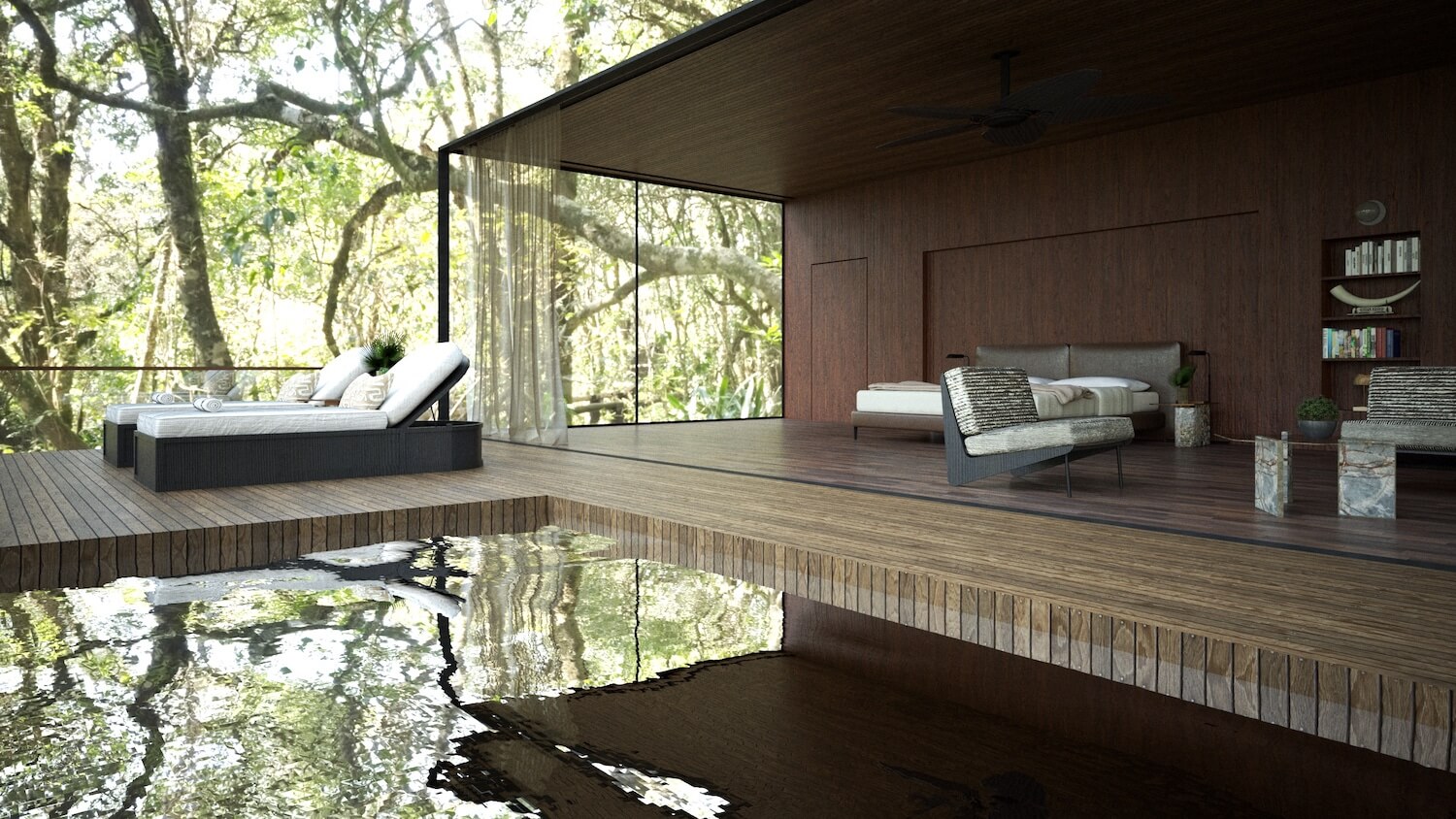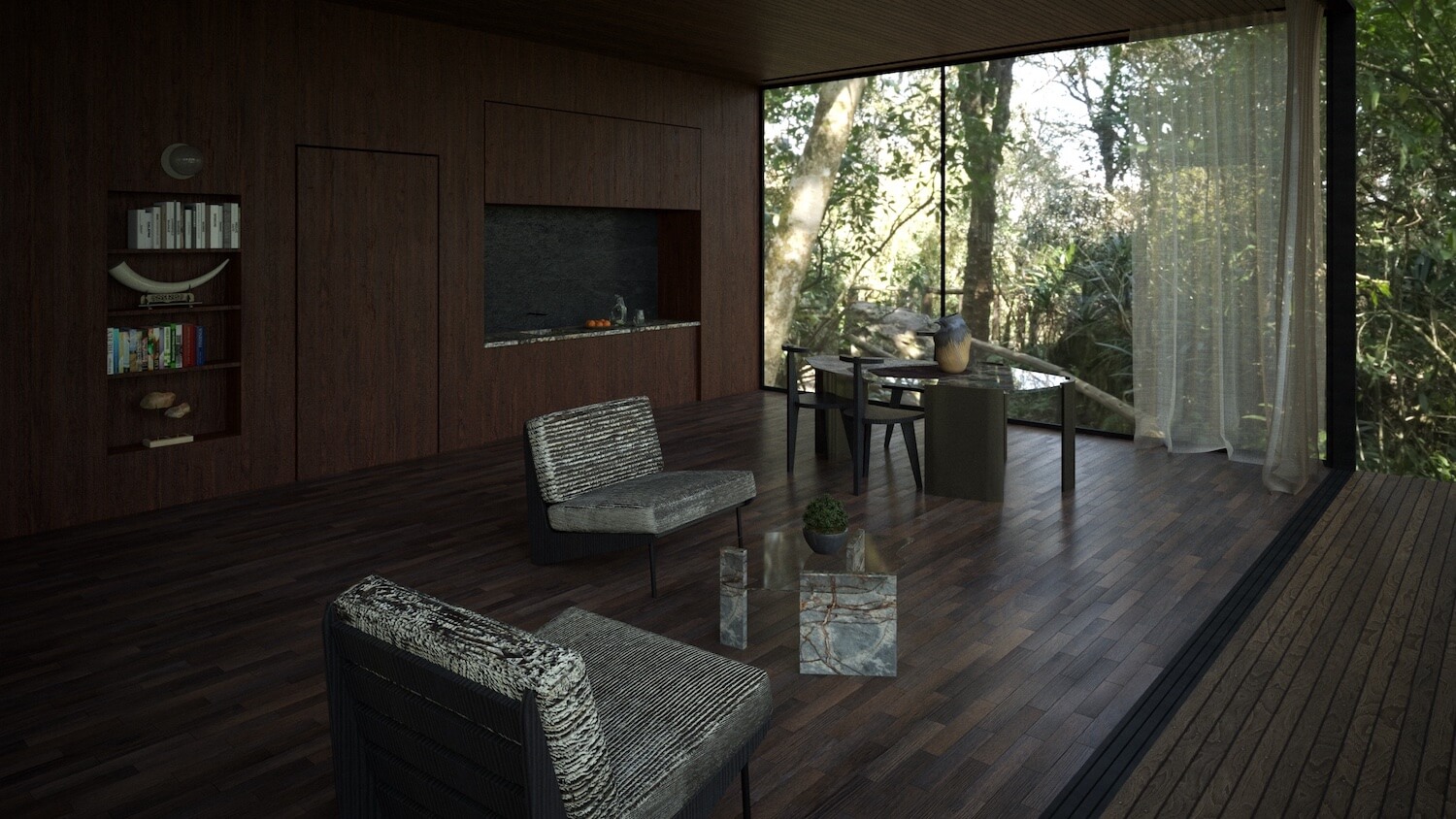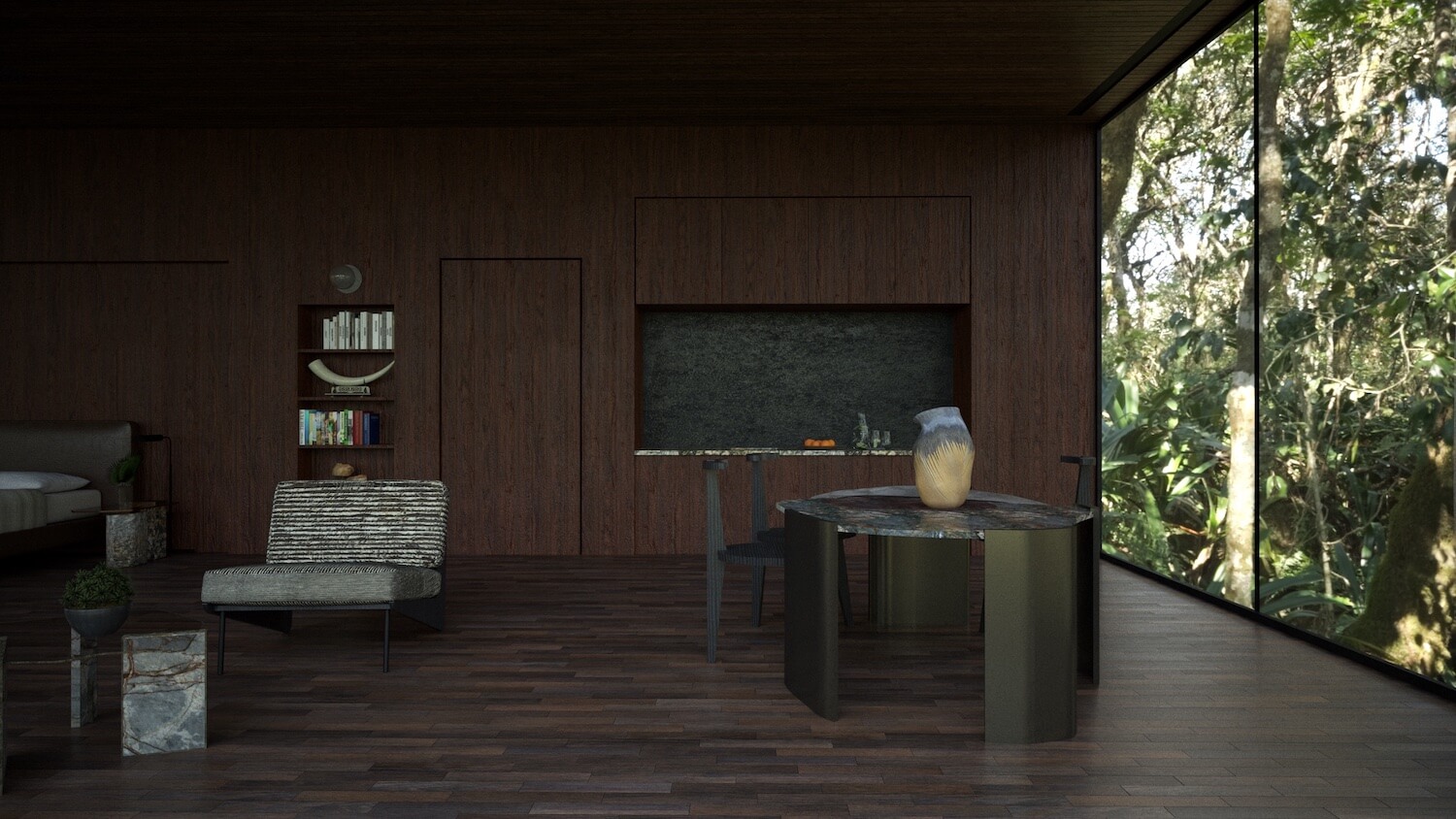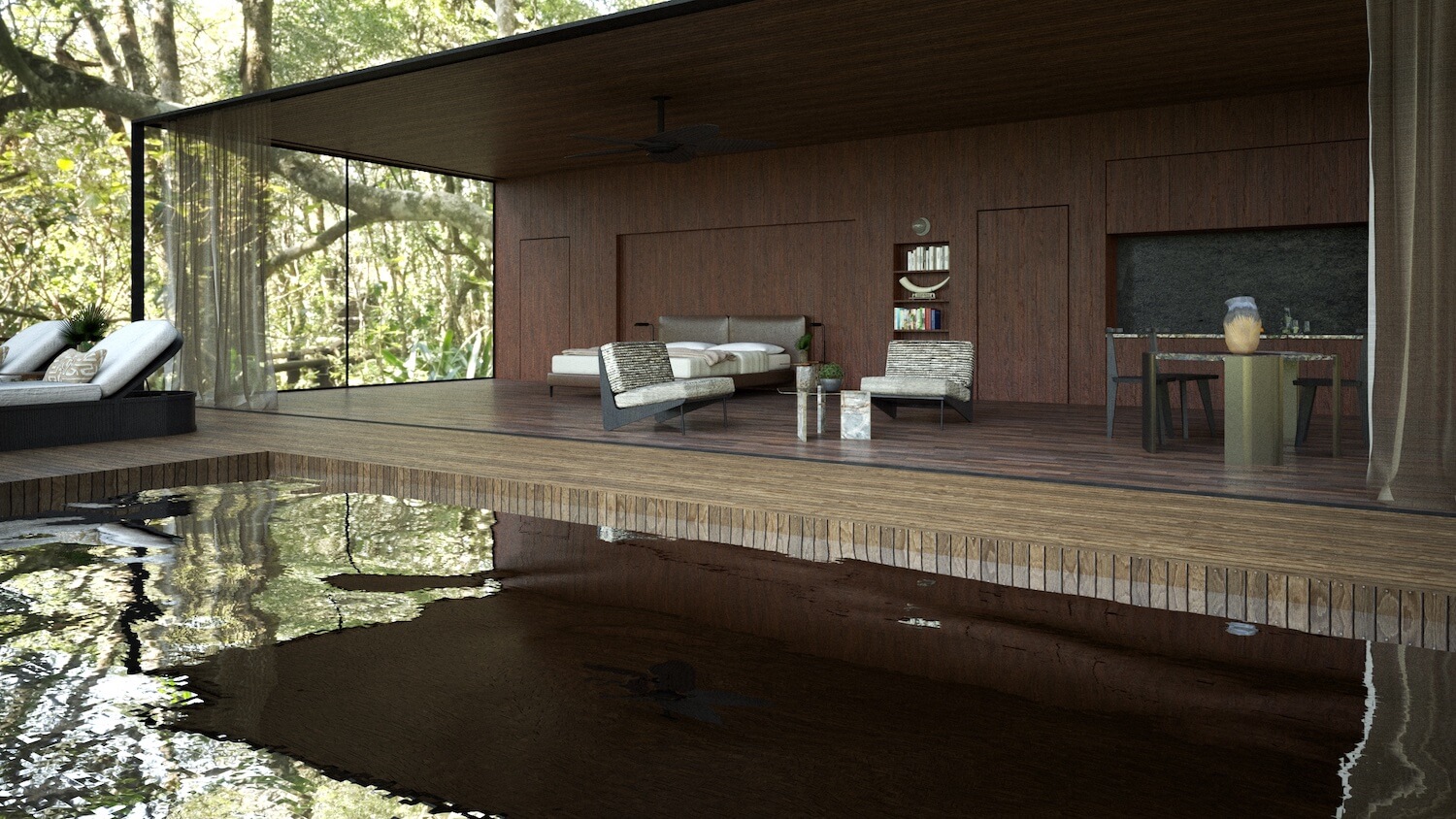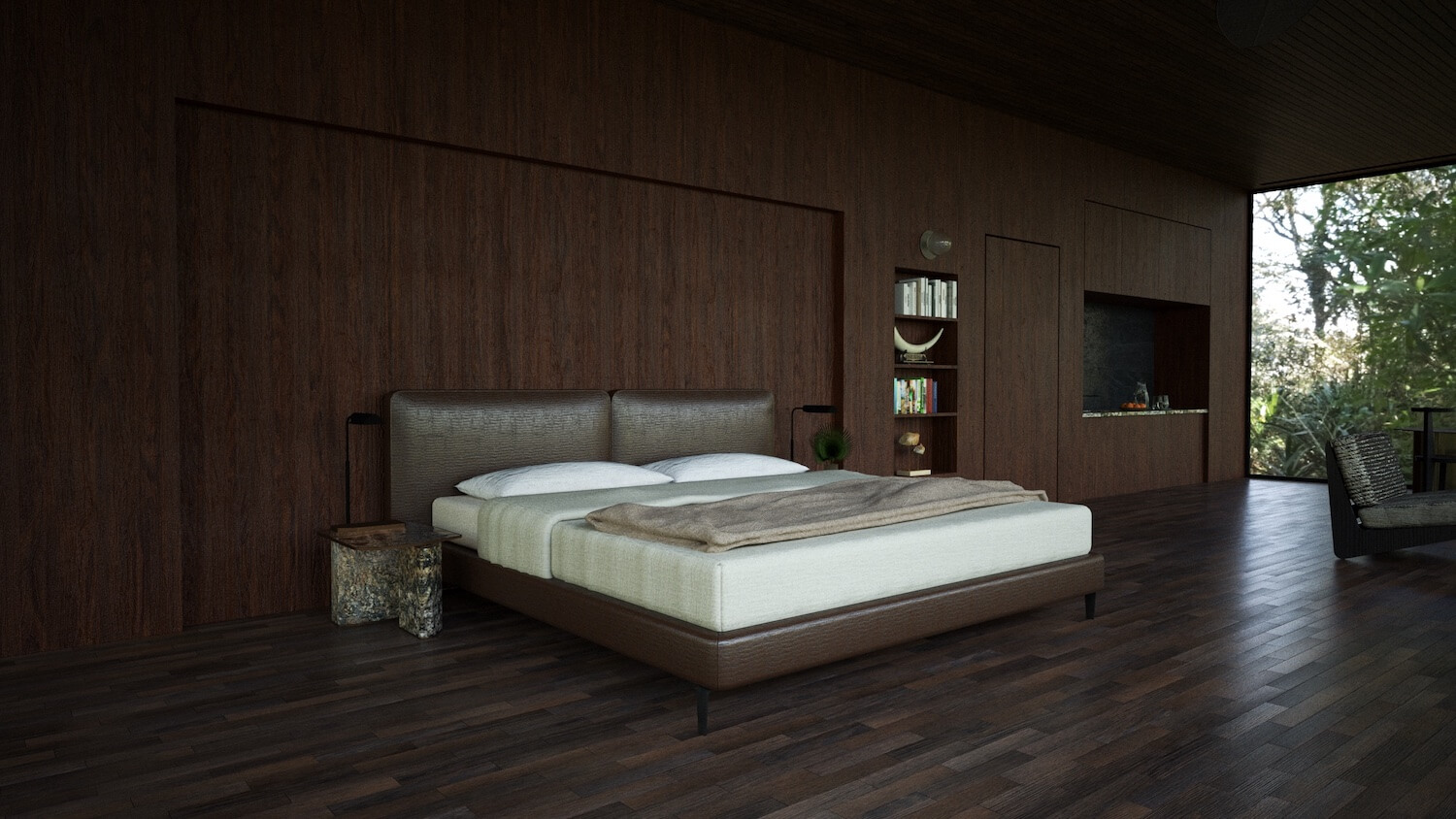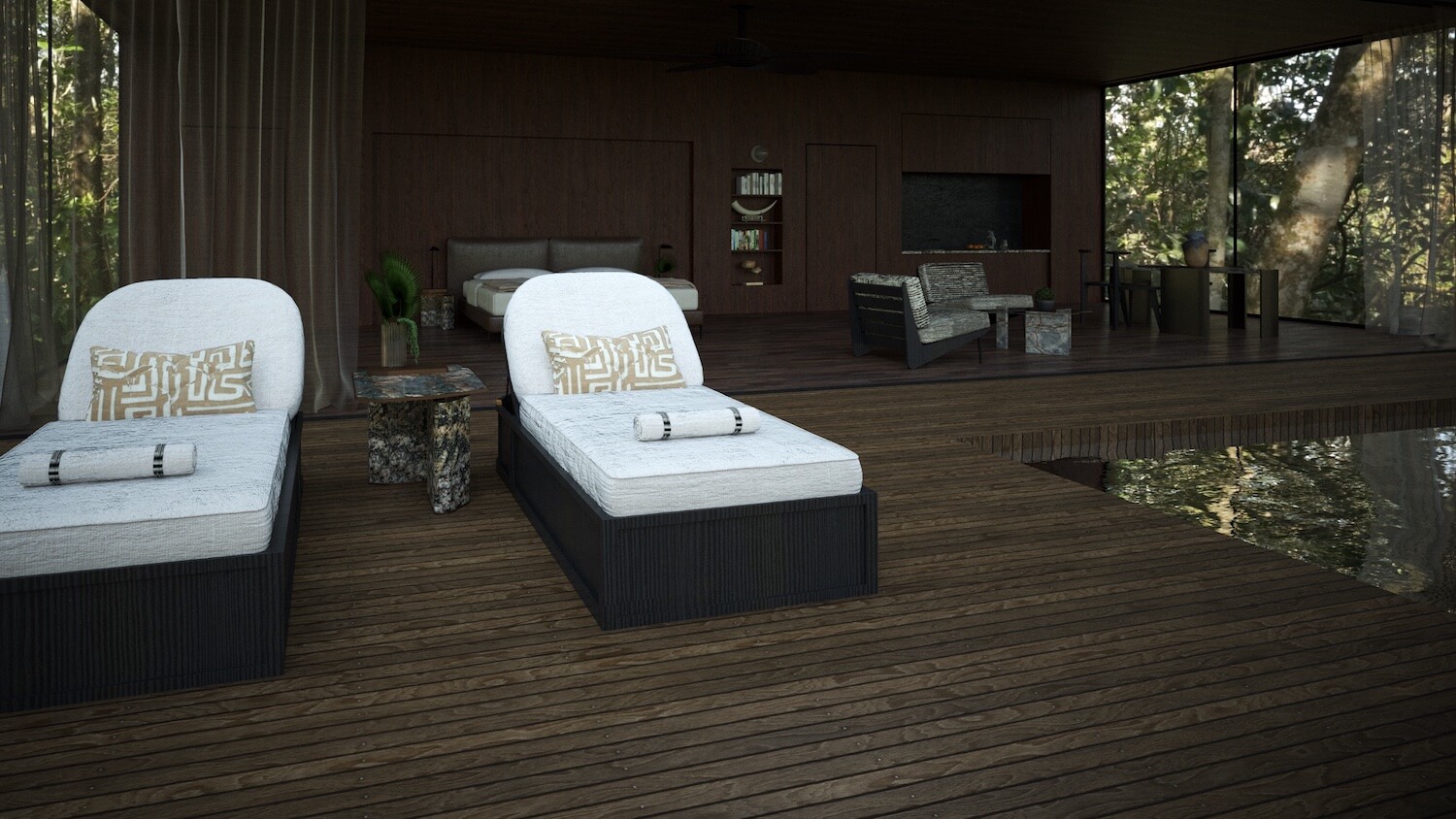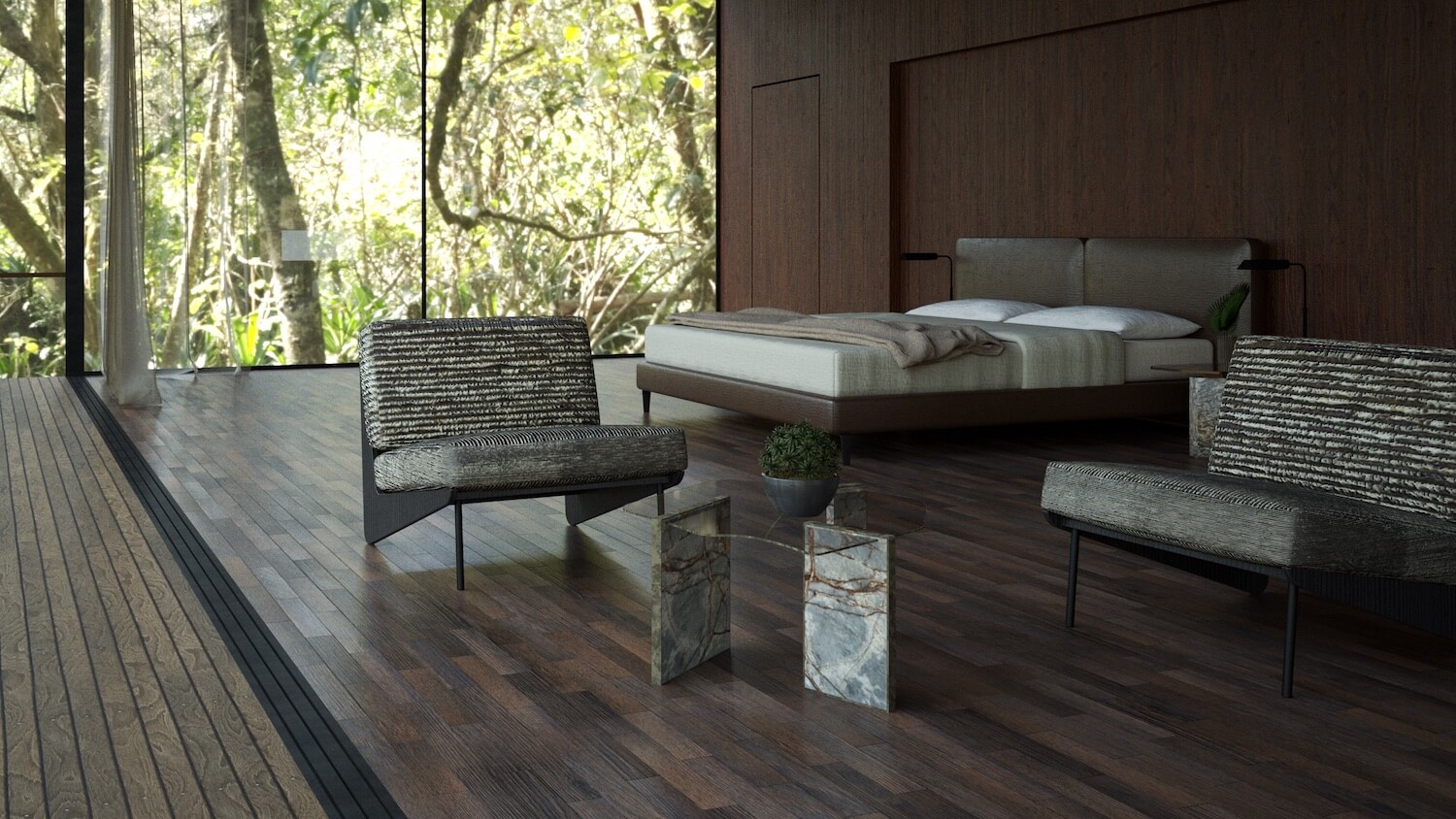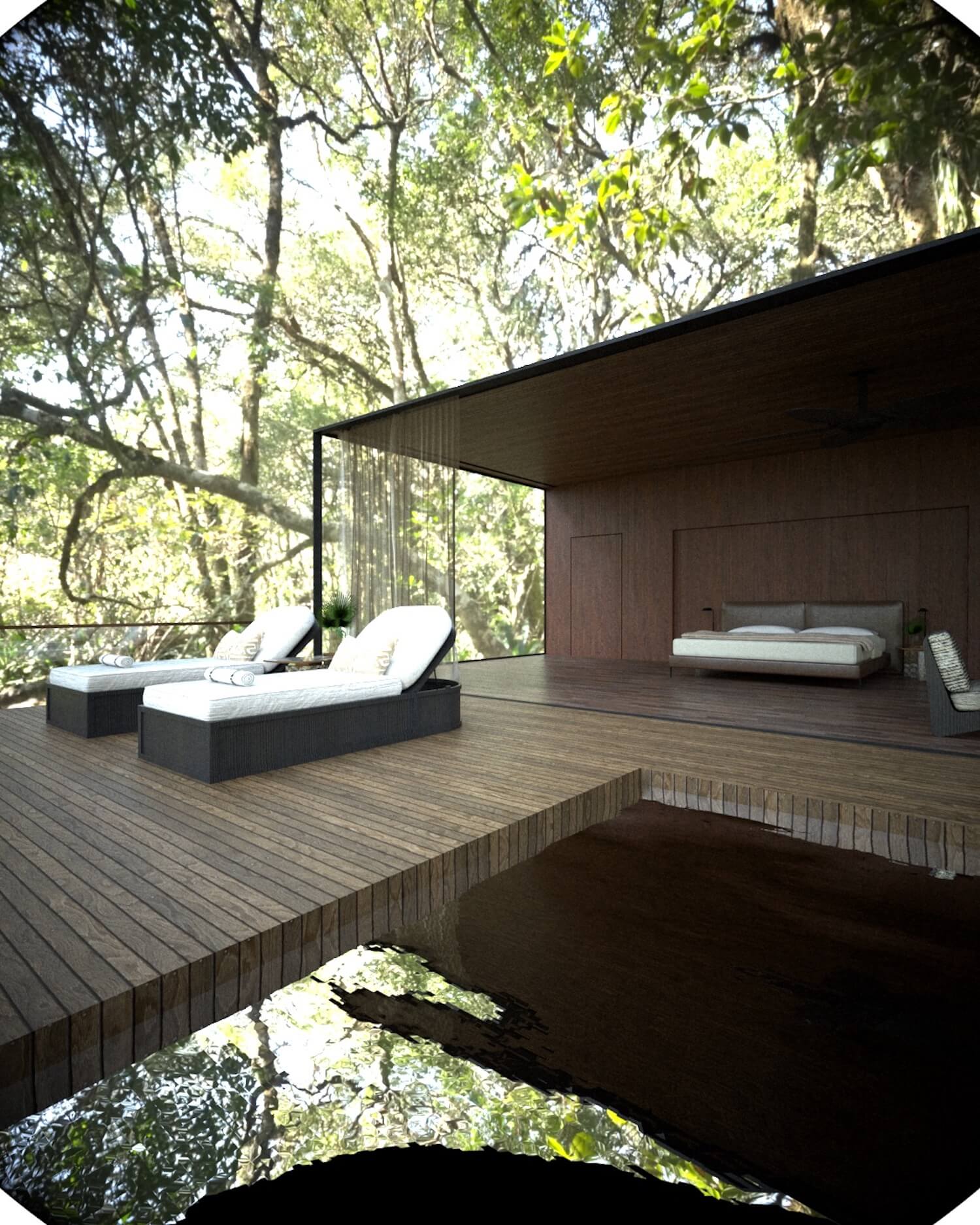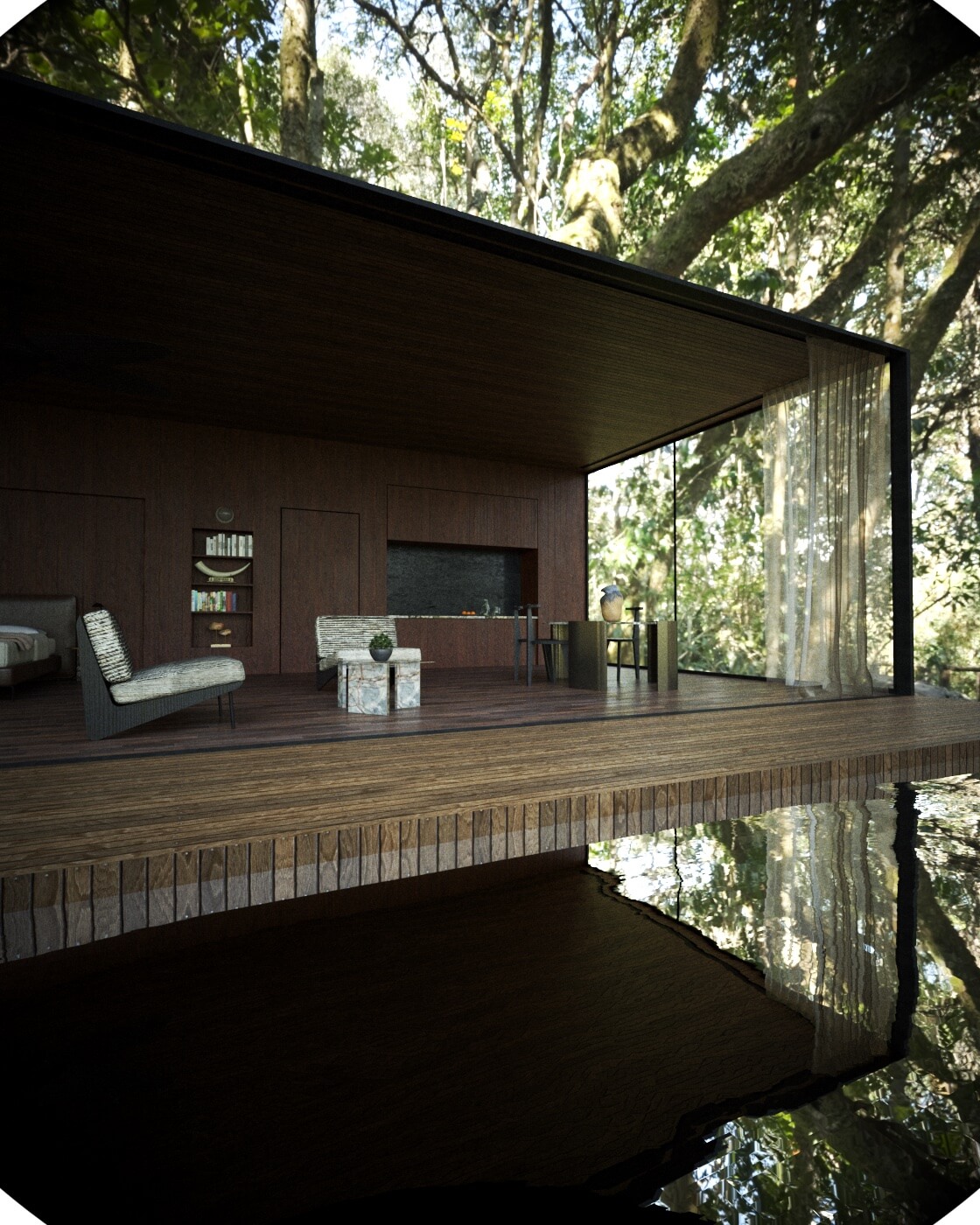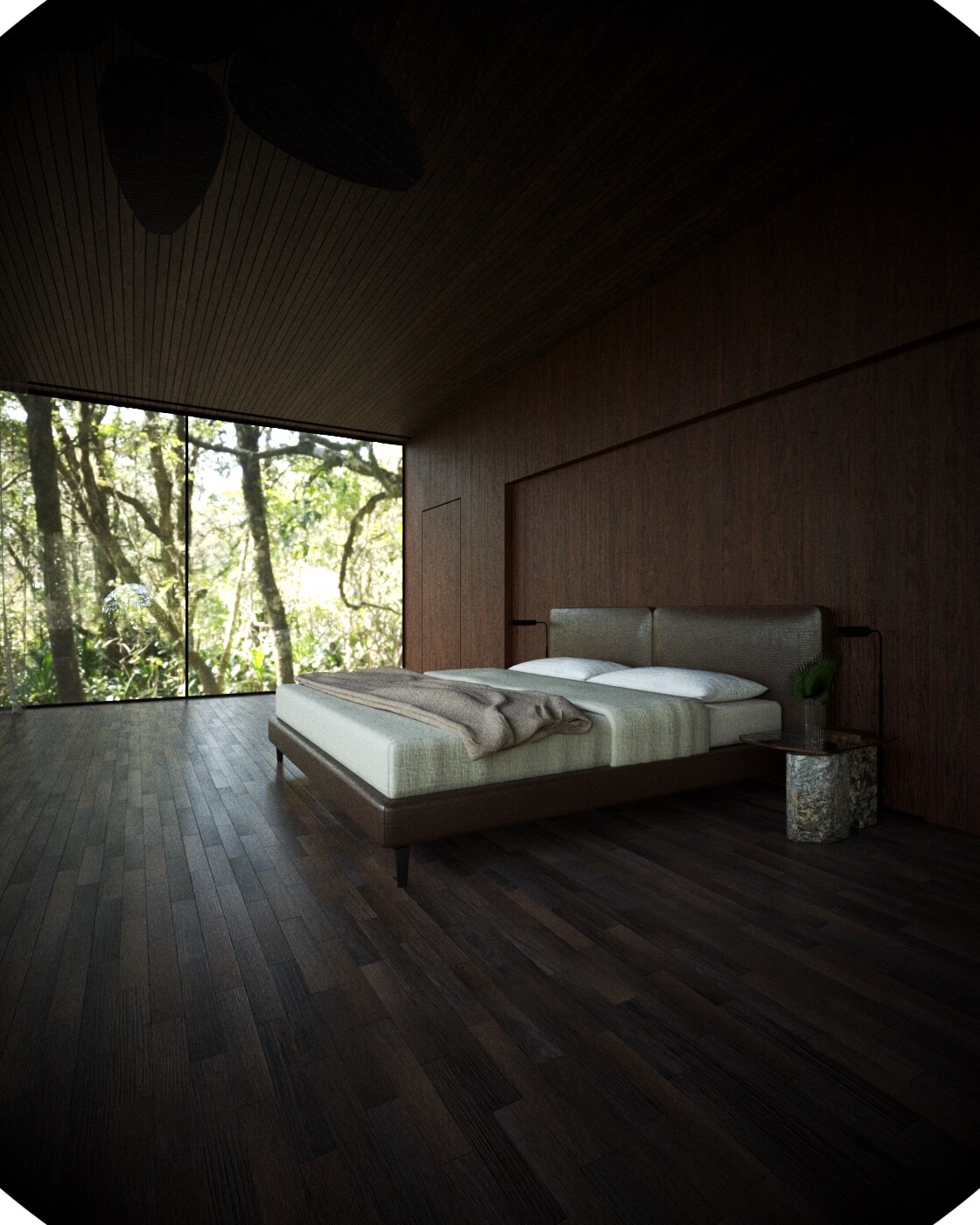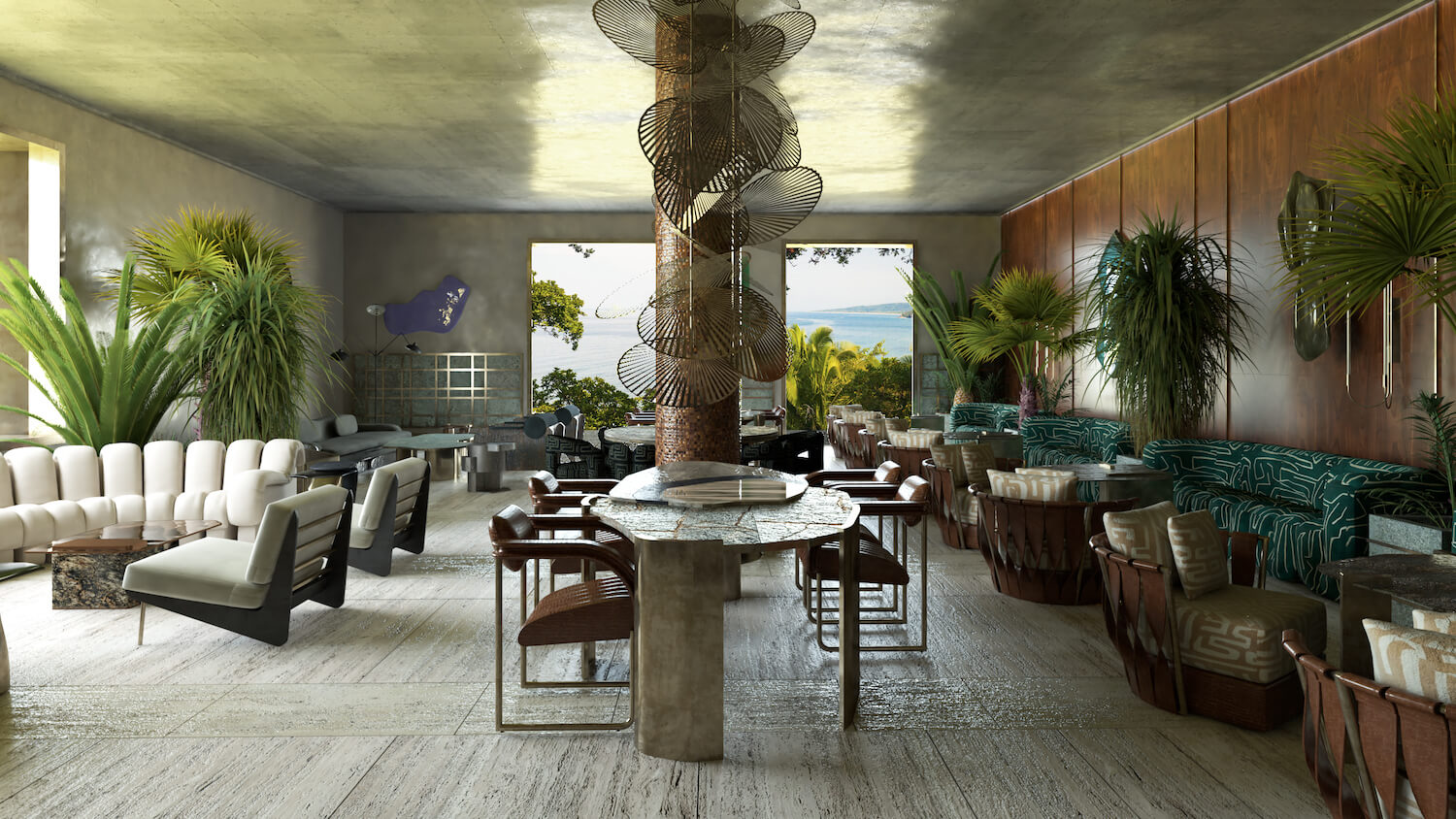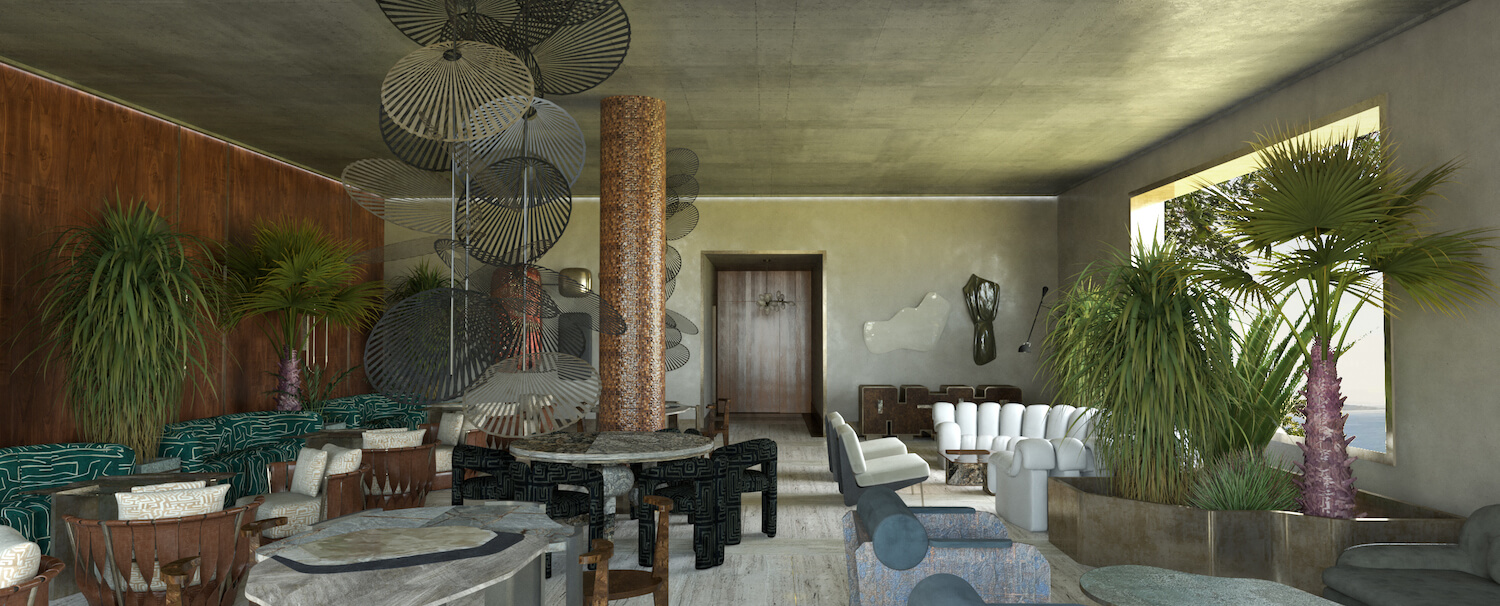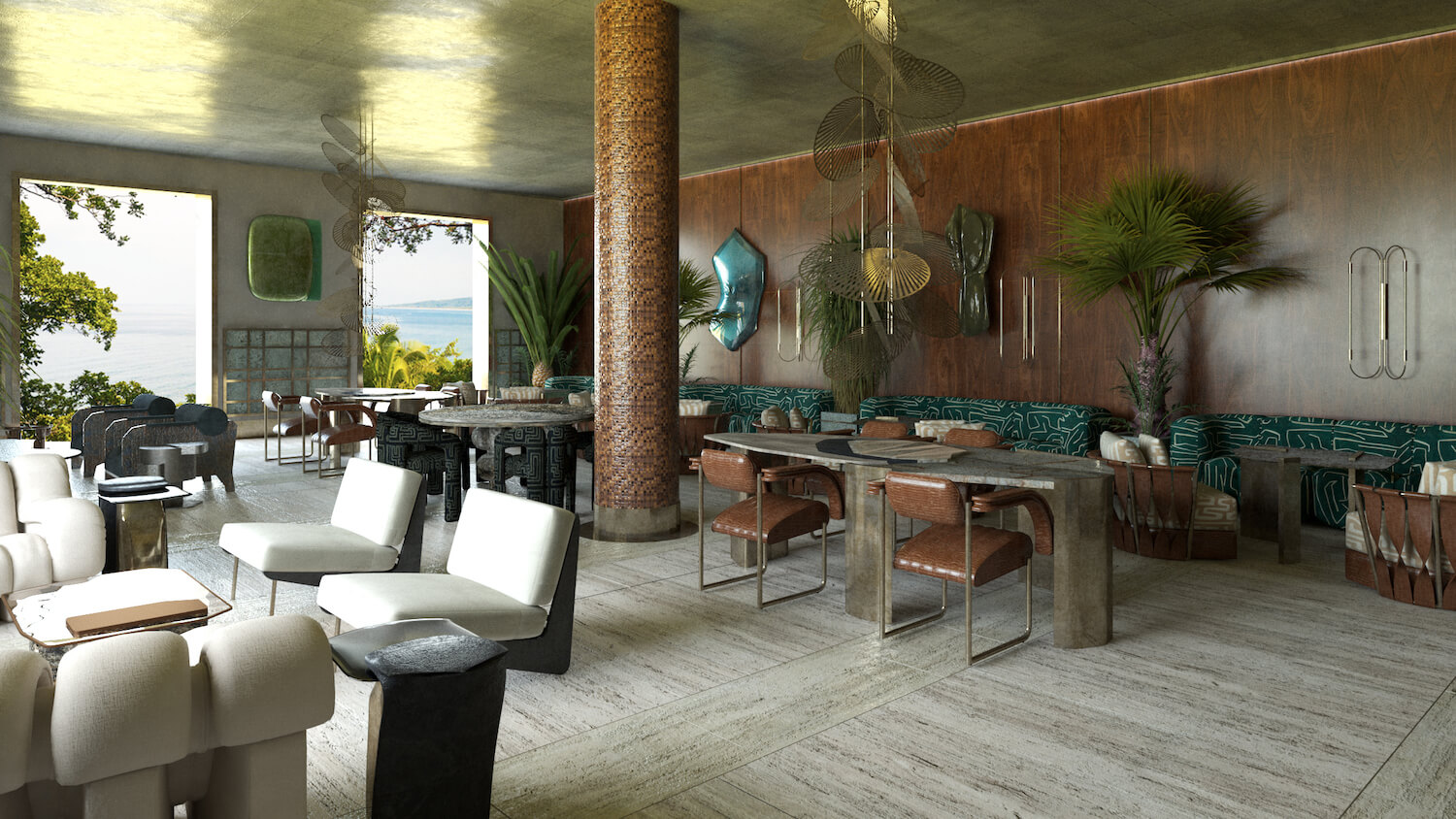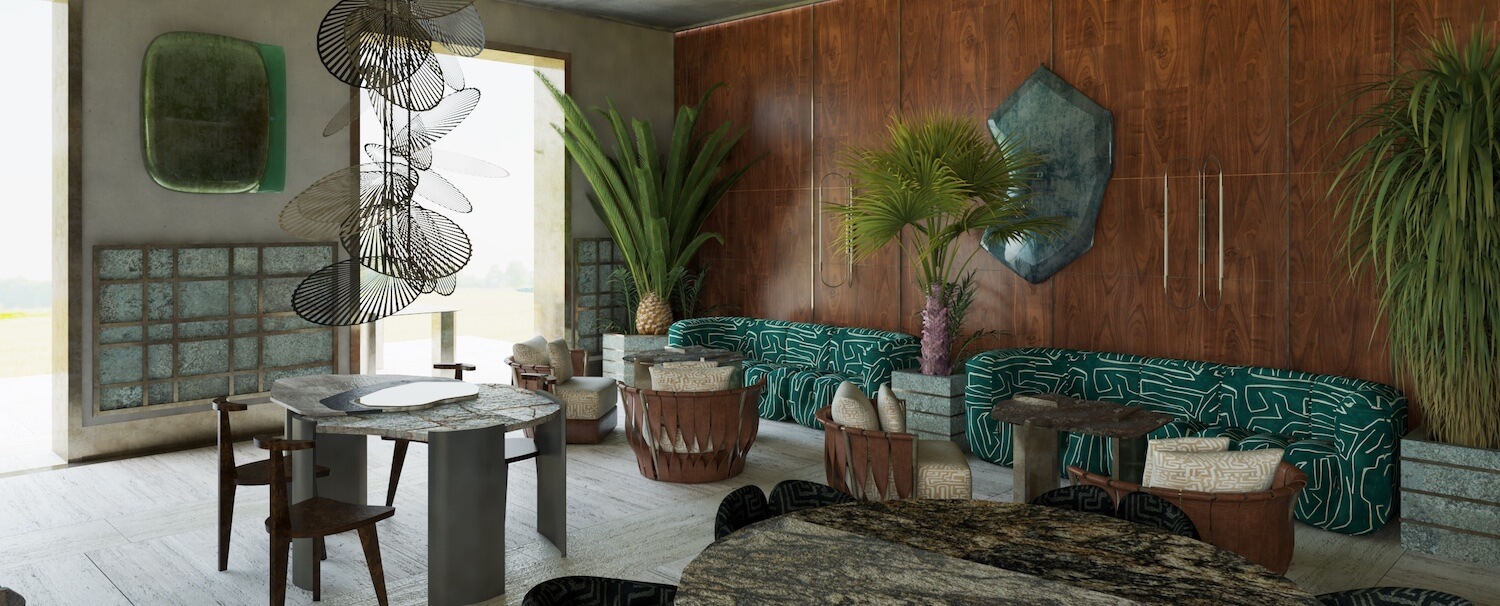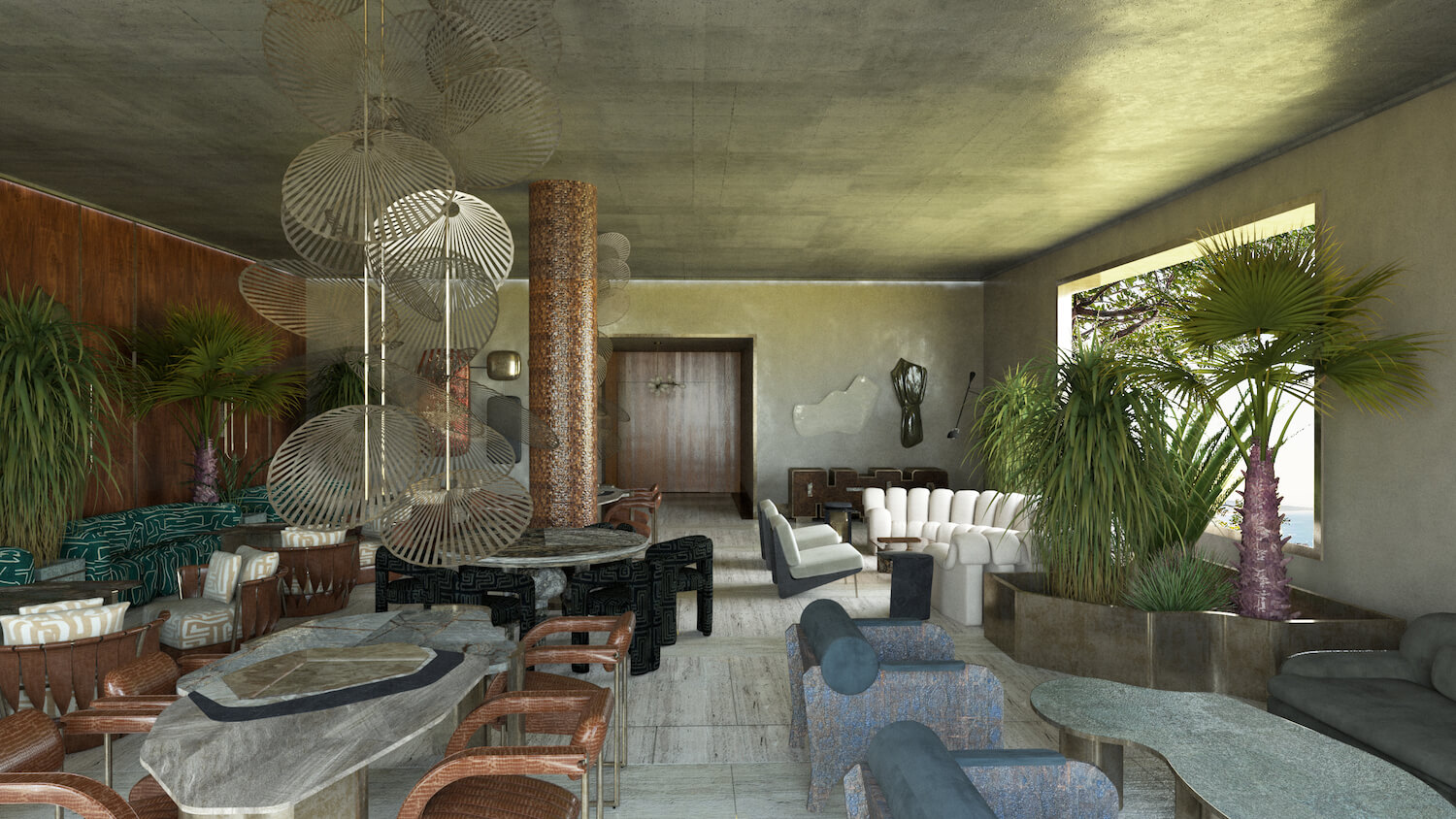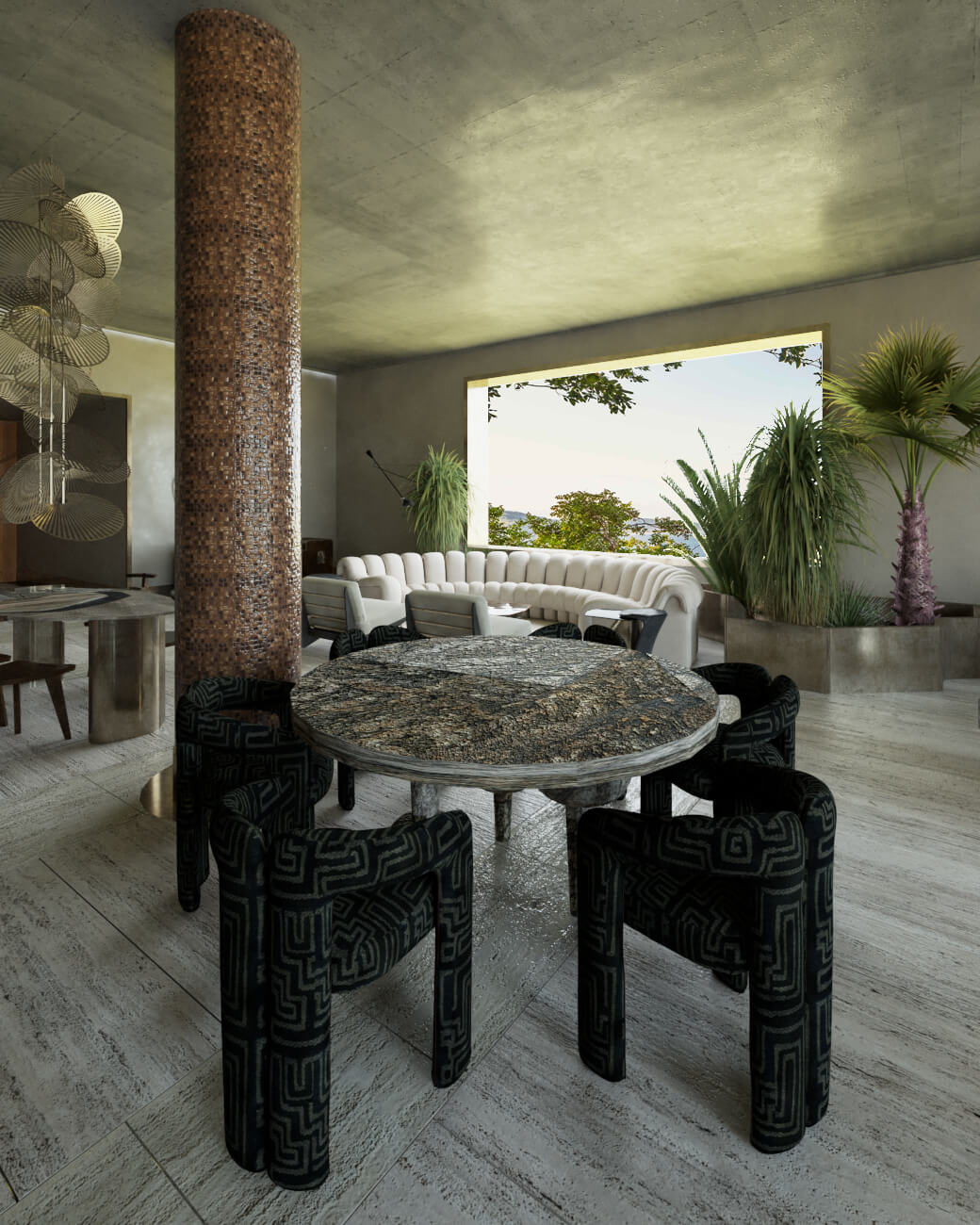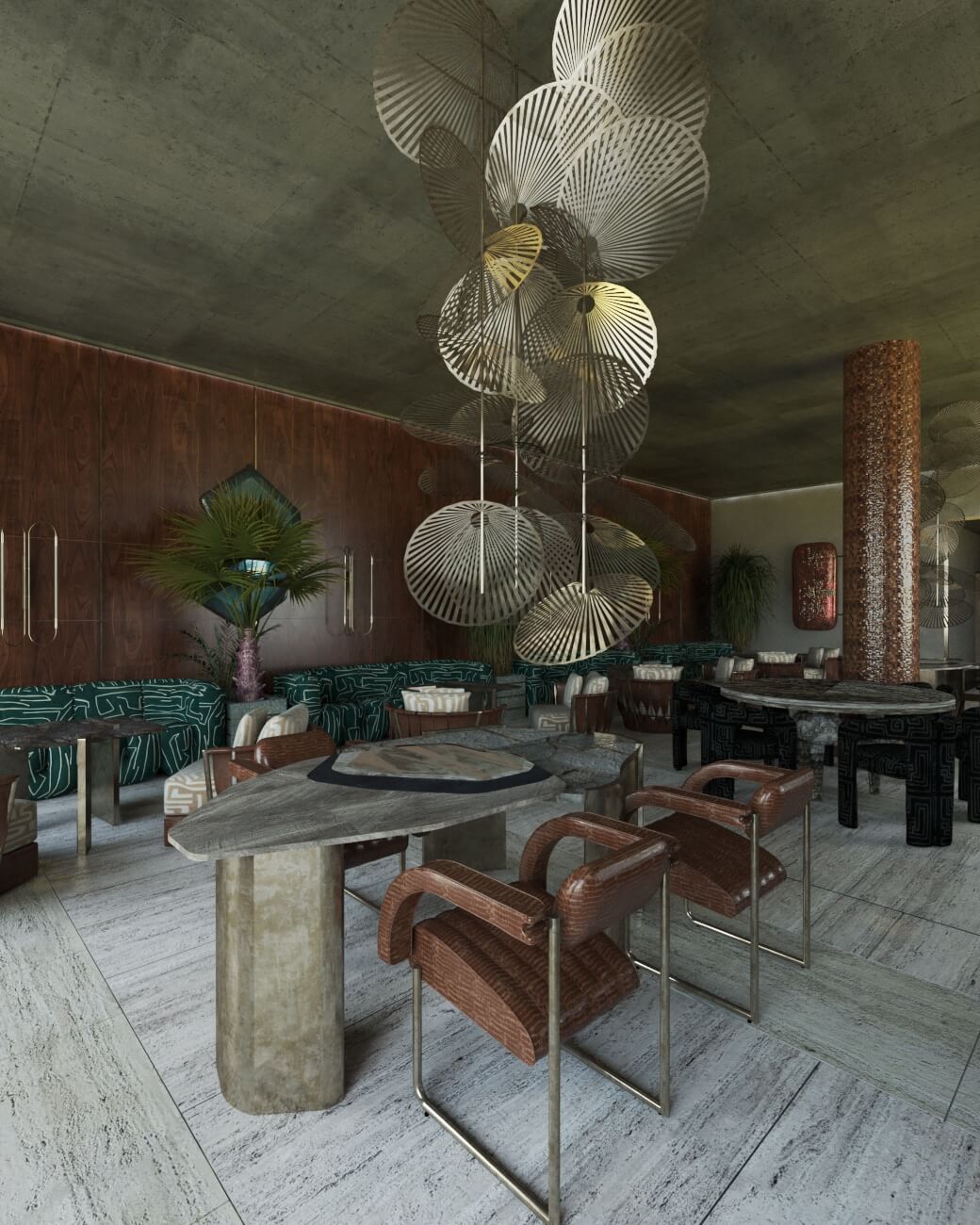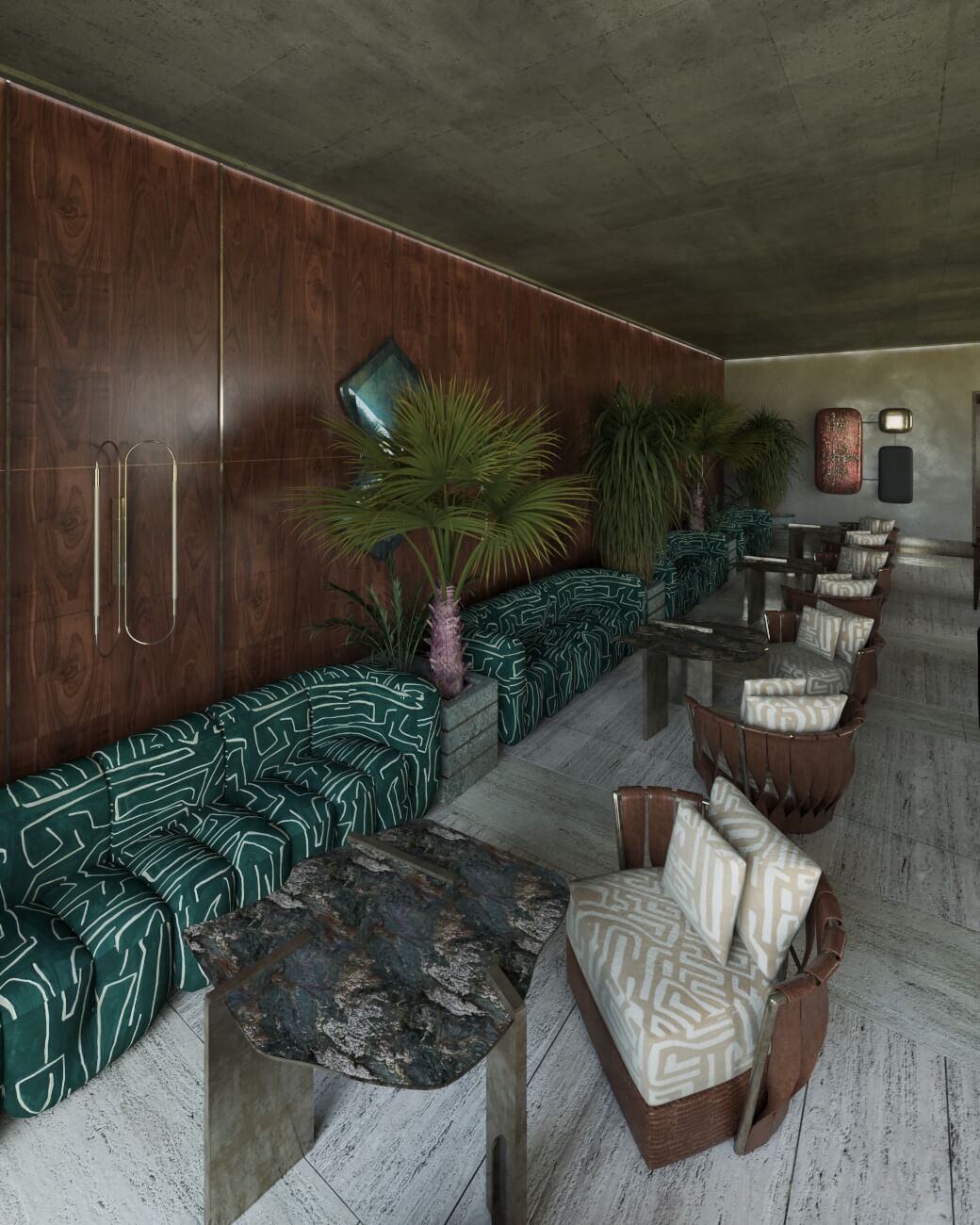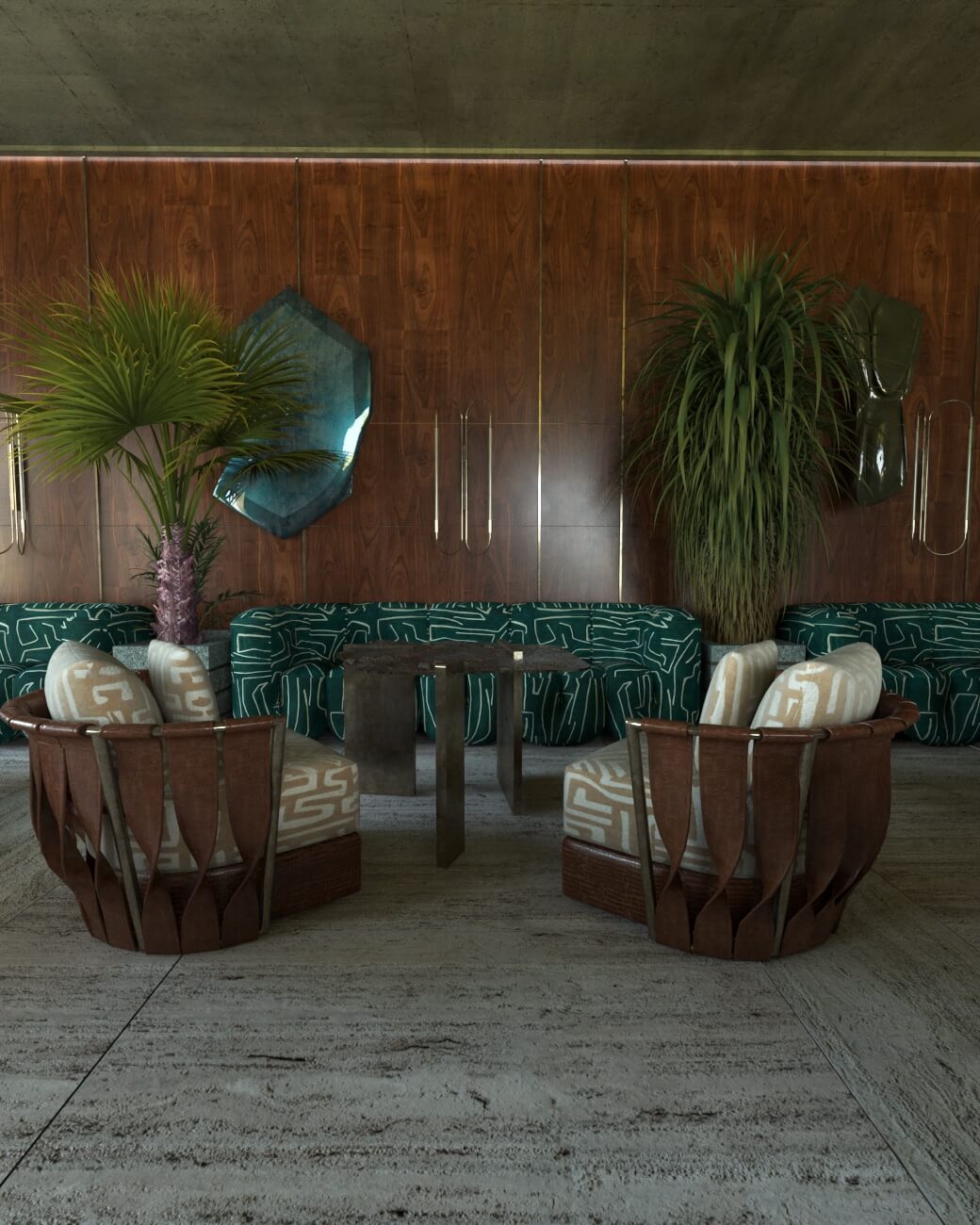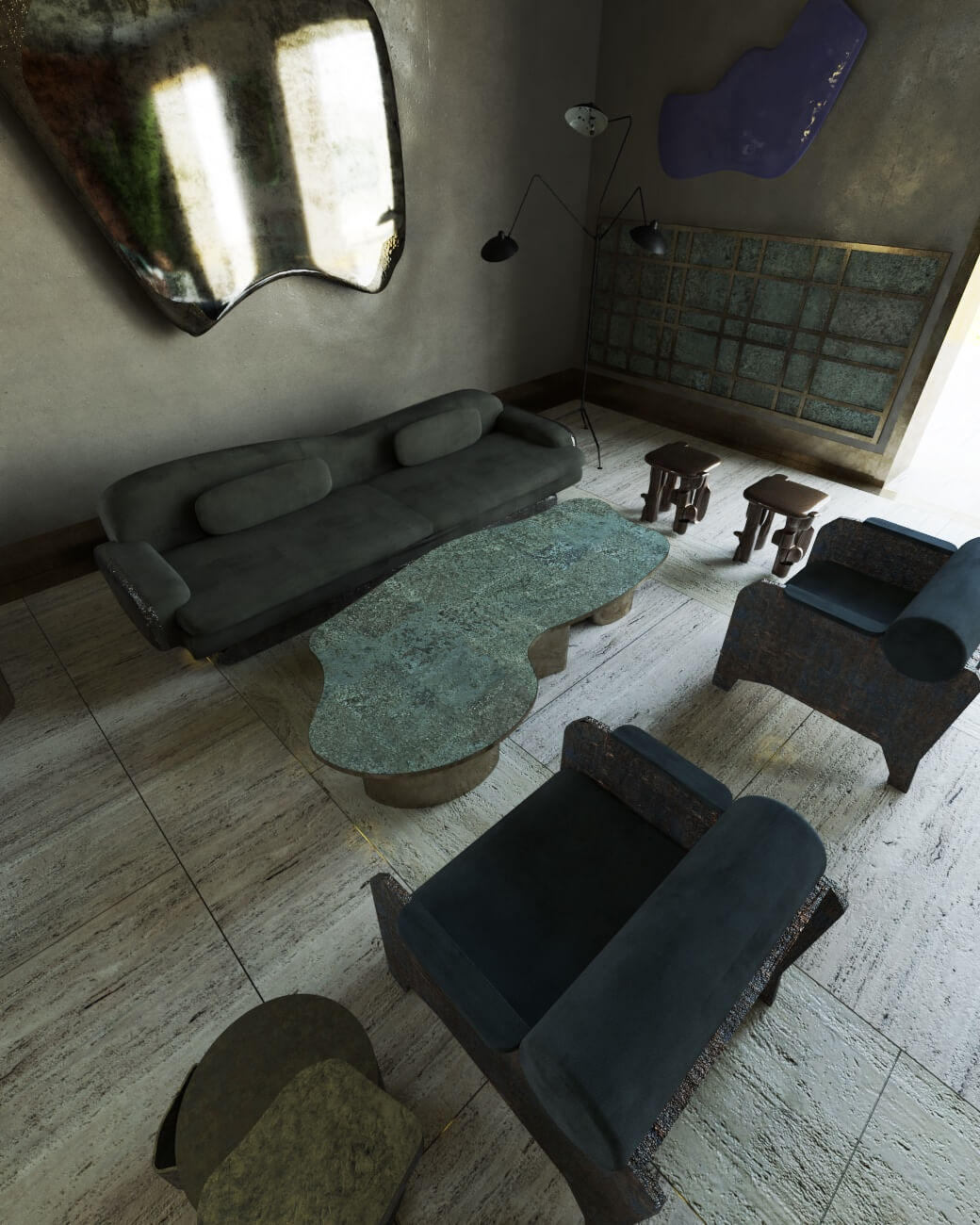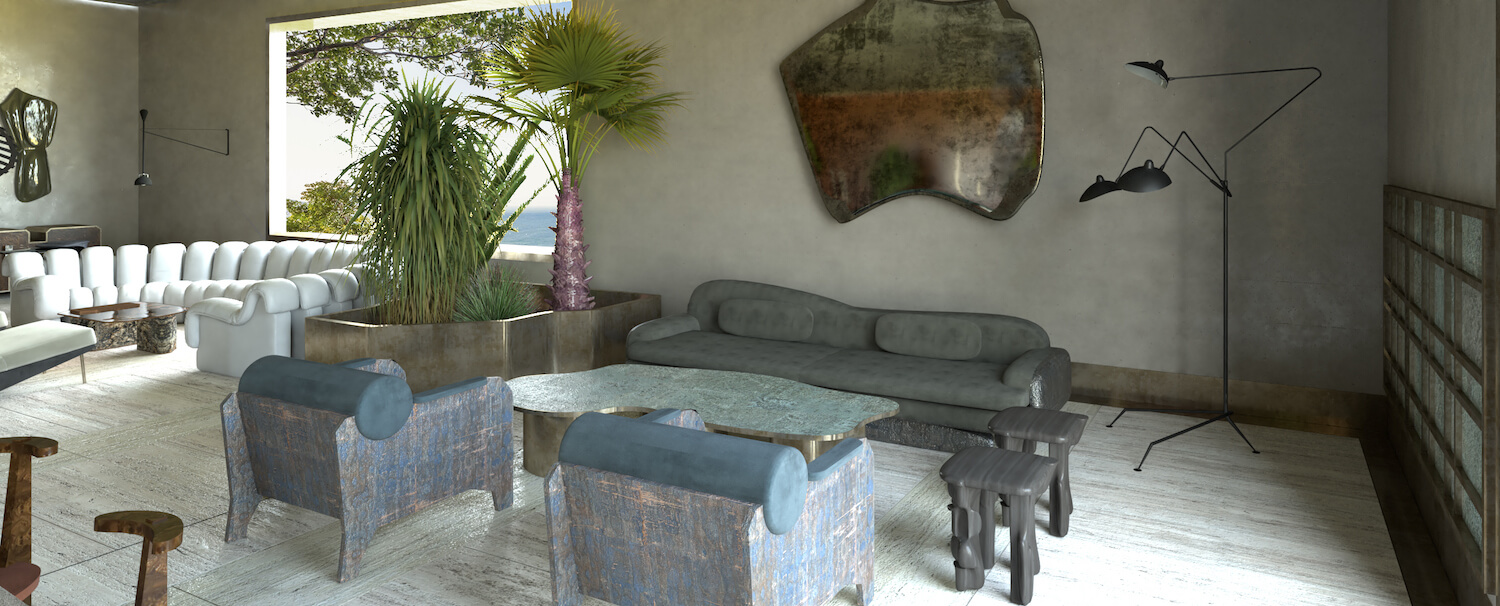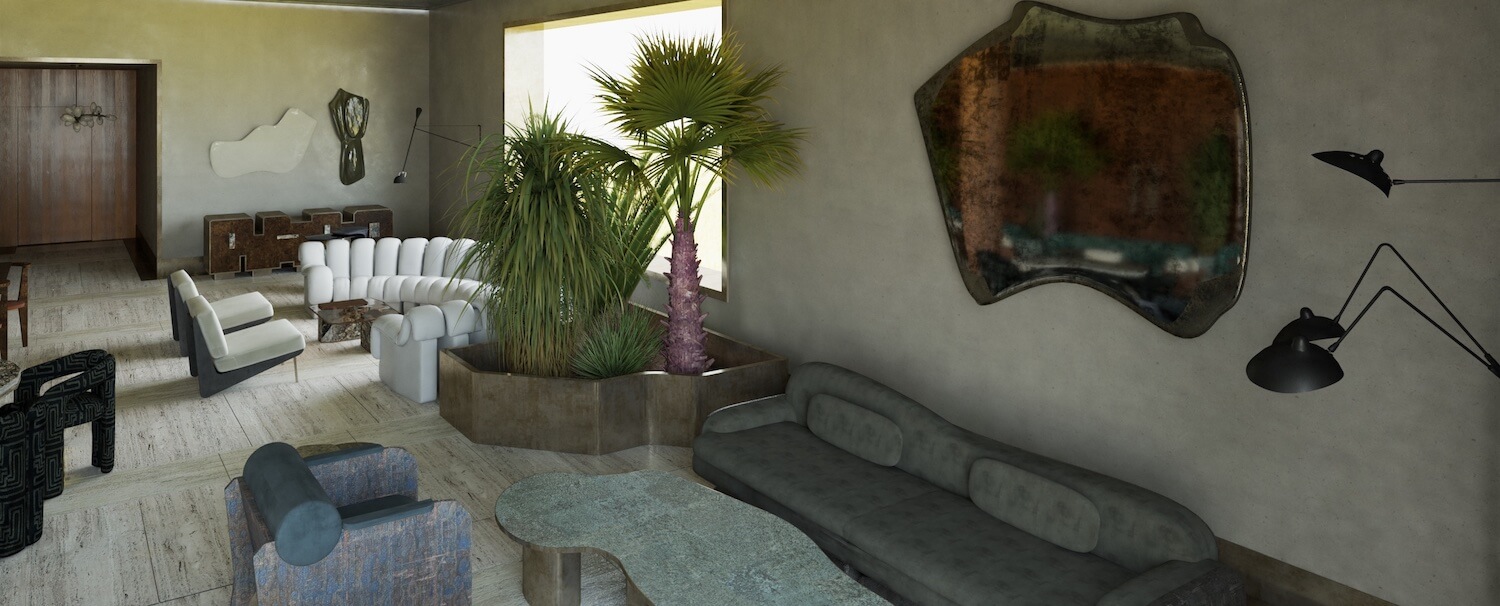 ---