The Twin Voids is a bridge park-monument concept for Guadalupe park in San Jose, Silicon Valley, designed by Amirali Merati Architects.
Architect's statement: San Jose is the fourth poorest city in terms of city green canopy cover in Silicon Valley. Radical increase in the density, scale and connectivity of tree canopy is a necessity for urban biodiversity. Therefore, this proposal is to remove the existing parks on both sides of the Guadalupe River and replace them with dense forest patches of local trees. To compensate for urban parks, our newly designed bridge monument will offer all the greenery and facilities of the old parks: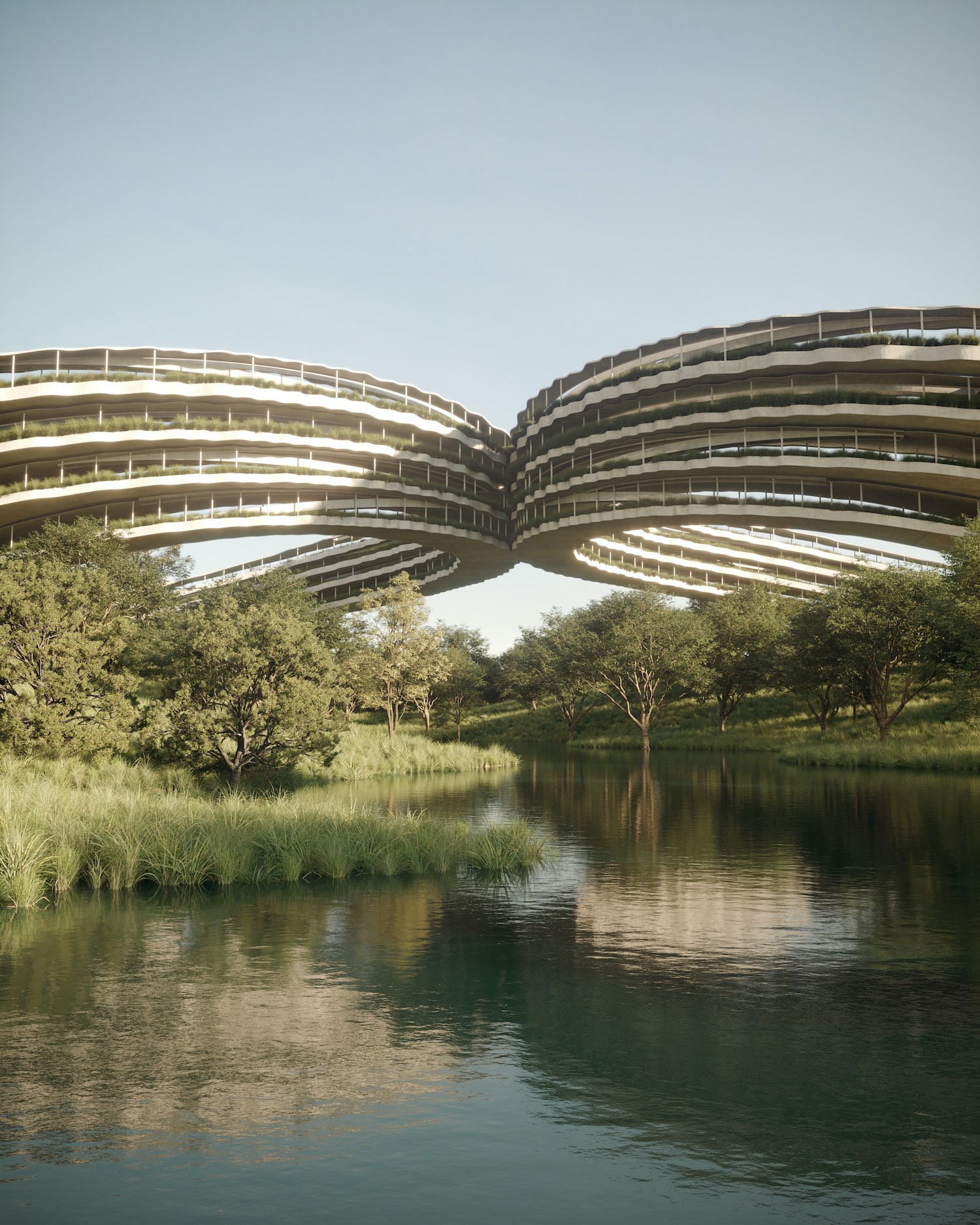 image © Amirali Merati Architects
The monument is shaped around two expansive voids. It neither has an inside nor an outside. One would experience the space as it constantly oscillates between within and without via multiple horizons. The two circular multi-level bridges, meeting each other halfway over the river, provide more than 7,000 feet of green paths with slopes ranging from 3.5% to 15% for different uses. This quality makes the space accessible for all the citizens for recreational purposes: to juggle, run, cycle, wheelchair and leisurely walk to enjoy urban surroundings.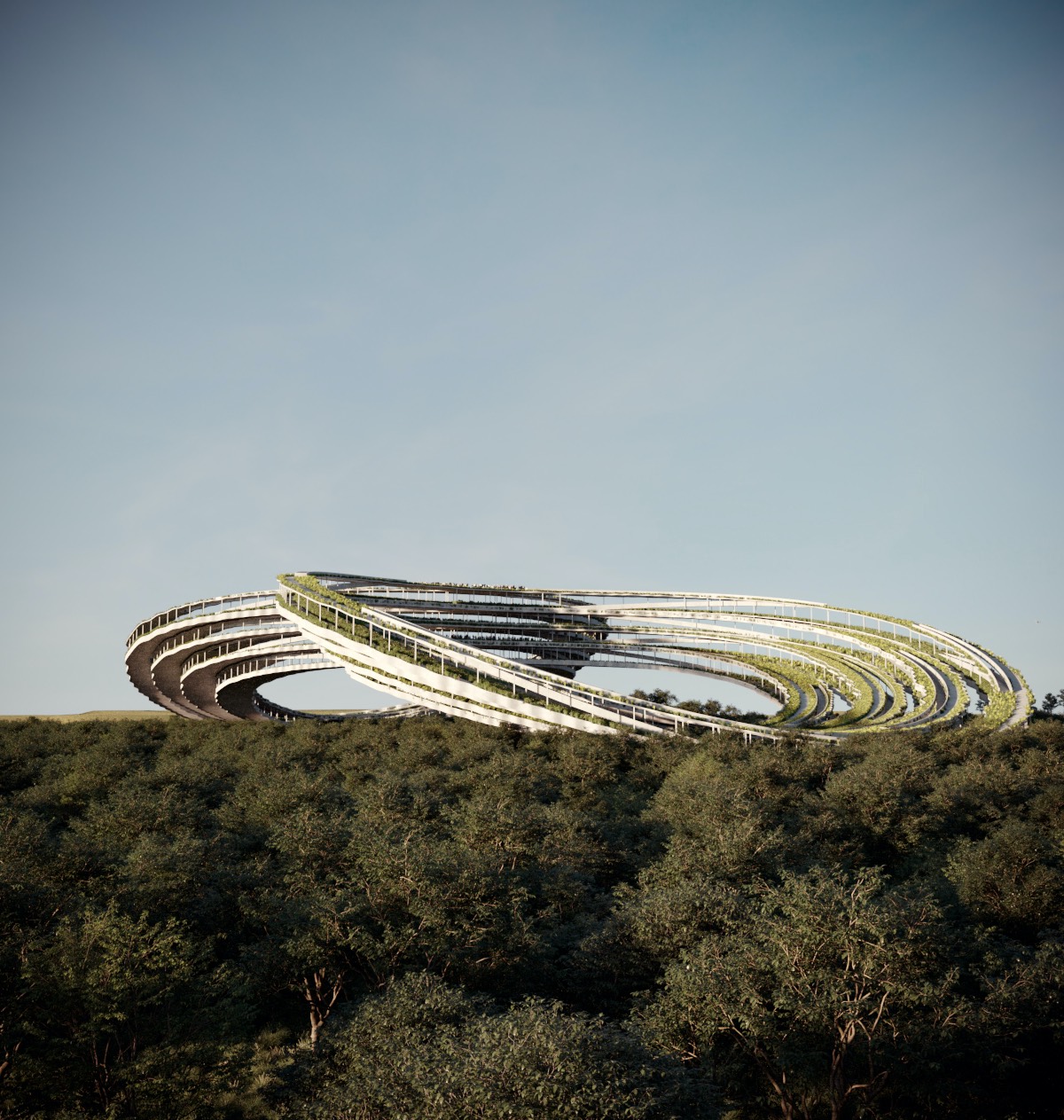 image © Amirali Merati Architects
Once connected by the greenery of our park-monument, the two dense tree canopies, will have the efficacy of a singular continuous patch, which not only complements the green matrix of the site`s neighborhood but also will increase the overall patch size.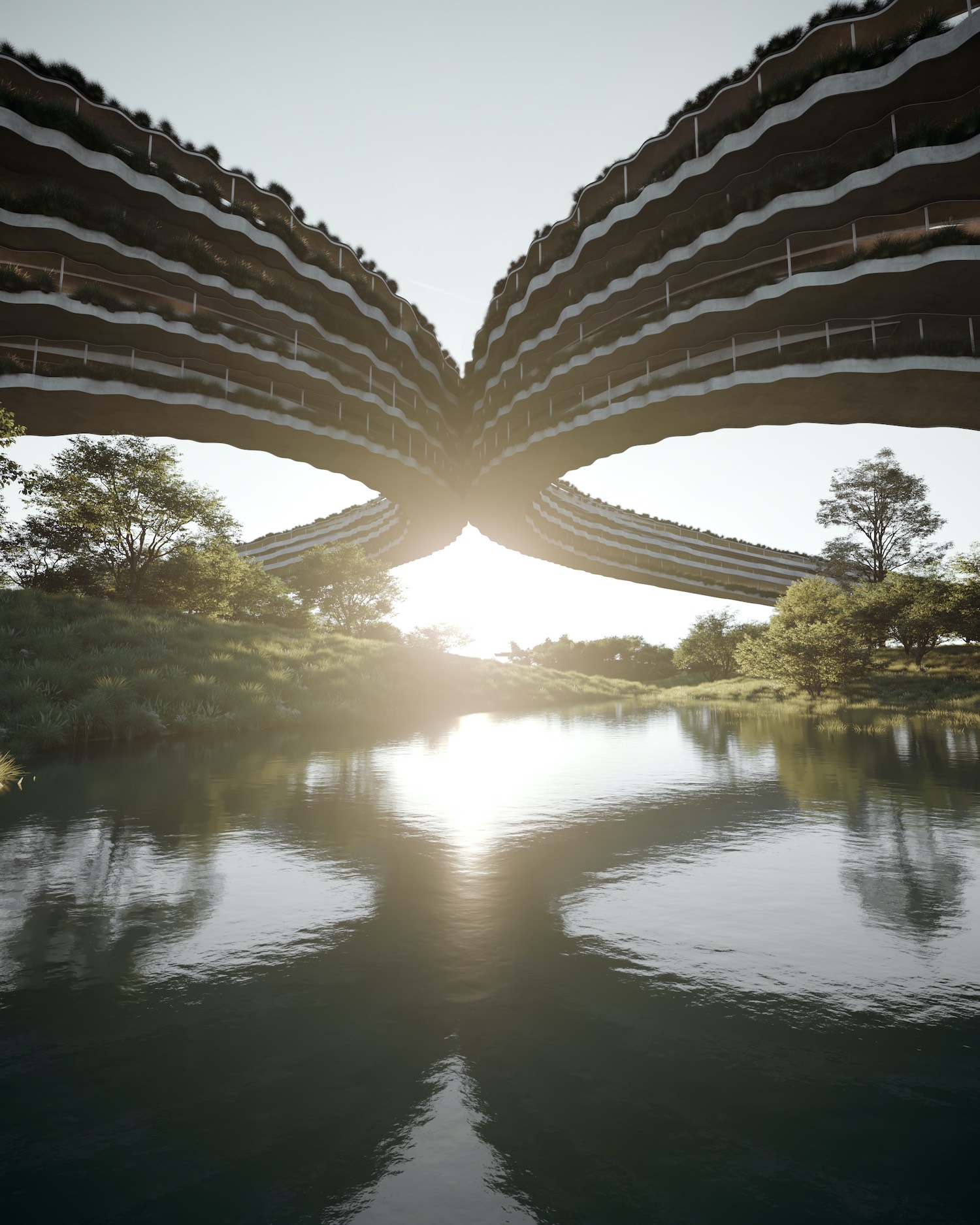 image © Amirali Merati Architects
As an urban destination, this monument, unlike its historical precedents, is designed to have an impact on the neighborhood's urban life. It increases the urban permeability, embraces the citizens, holds them in, offers silence and shelter.From the sky, it resembles two cosmic touching spirals. At nights, the monument glows with mild dims of light. In darkness, it alludes hanging gardens, signifying the Babel of the future.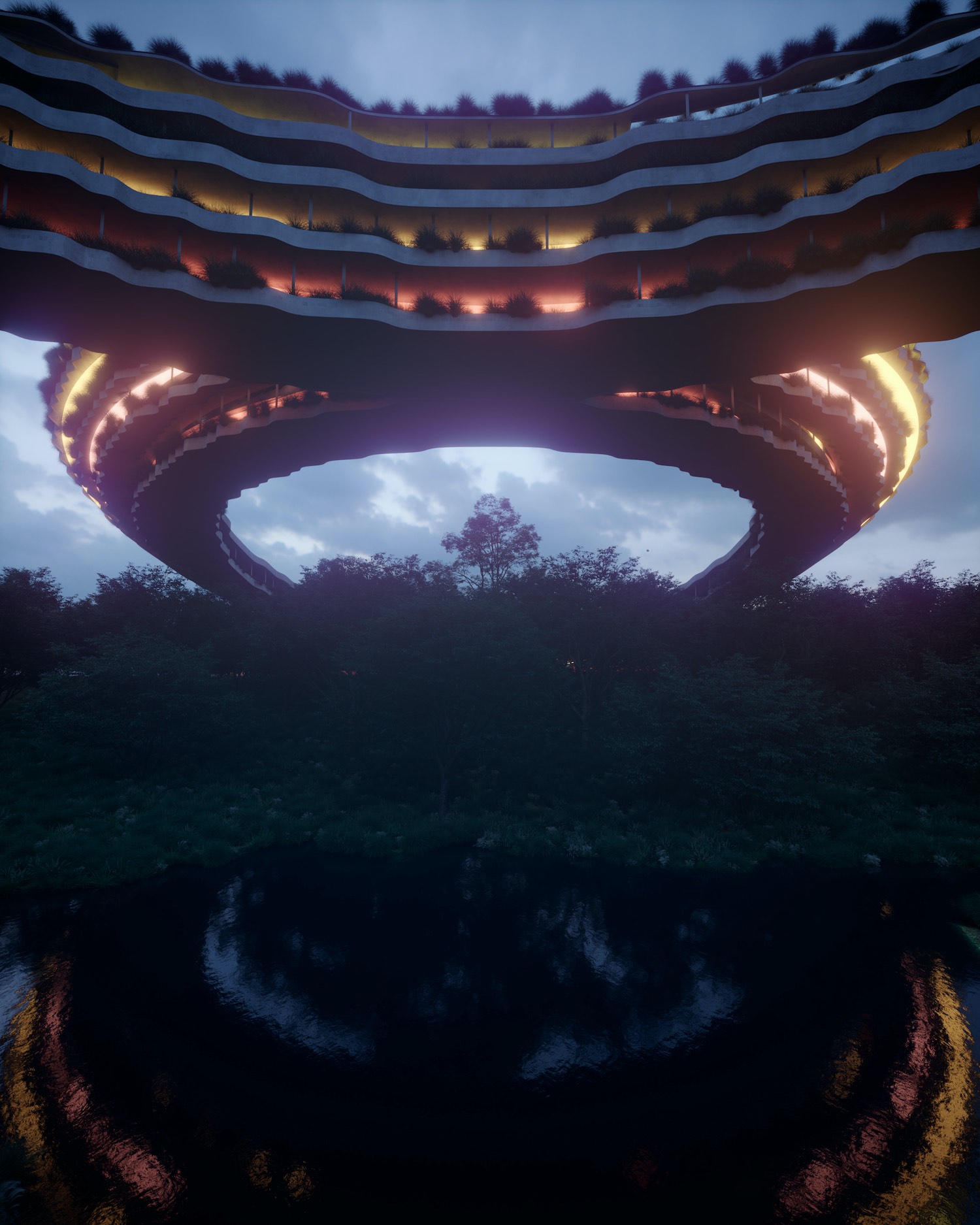 image © Amirali Merati Architects
Connect with the Amirali Merati Architects & Alireza Kazemirad
---