Mirna A.Emad: Uluwatu villas is a project that consists of 4 standalone single floor vacation villas in Uluwatu, Bali. The architectural concept behind the design was to create a minimal form with local materials that can easily integrate with the surrounding environment and gives a welcoming impression.
Open plan hosting living area, dining, open kitchen and two bedrooms with attached bathrooms, all of the spaces mentioned are with at least one side of full height glass wall therefore maximum sunlight and connection to the nature is guaranteed. The furniture design played a big role in delivering the message of a vacation home that feels more like part of the nature. Raw textured wood, rough stone, and authentically designed pieces all over the space.
You can easily recognize the wide input of greens inside the home, big banana leaves, Manioc or Cassava and bamboo in the landscape, so studying the local plants and reflecting them on the design with a big part of the process indeed. When mingling around the landscape you will surely catch the tropical vibes, where placing the chaise-longue on a rock like deck which acts as an island inside the pool and being surrounded with high green leaves is how the scenery looks.
So combining all of the factors above we ensure a relaxing, meditating yet fun one of a time Balinese experience which was the client main objective throughout the process and we were so keen to deliver in each aspect of the design equation.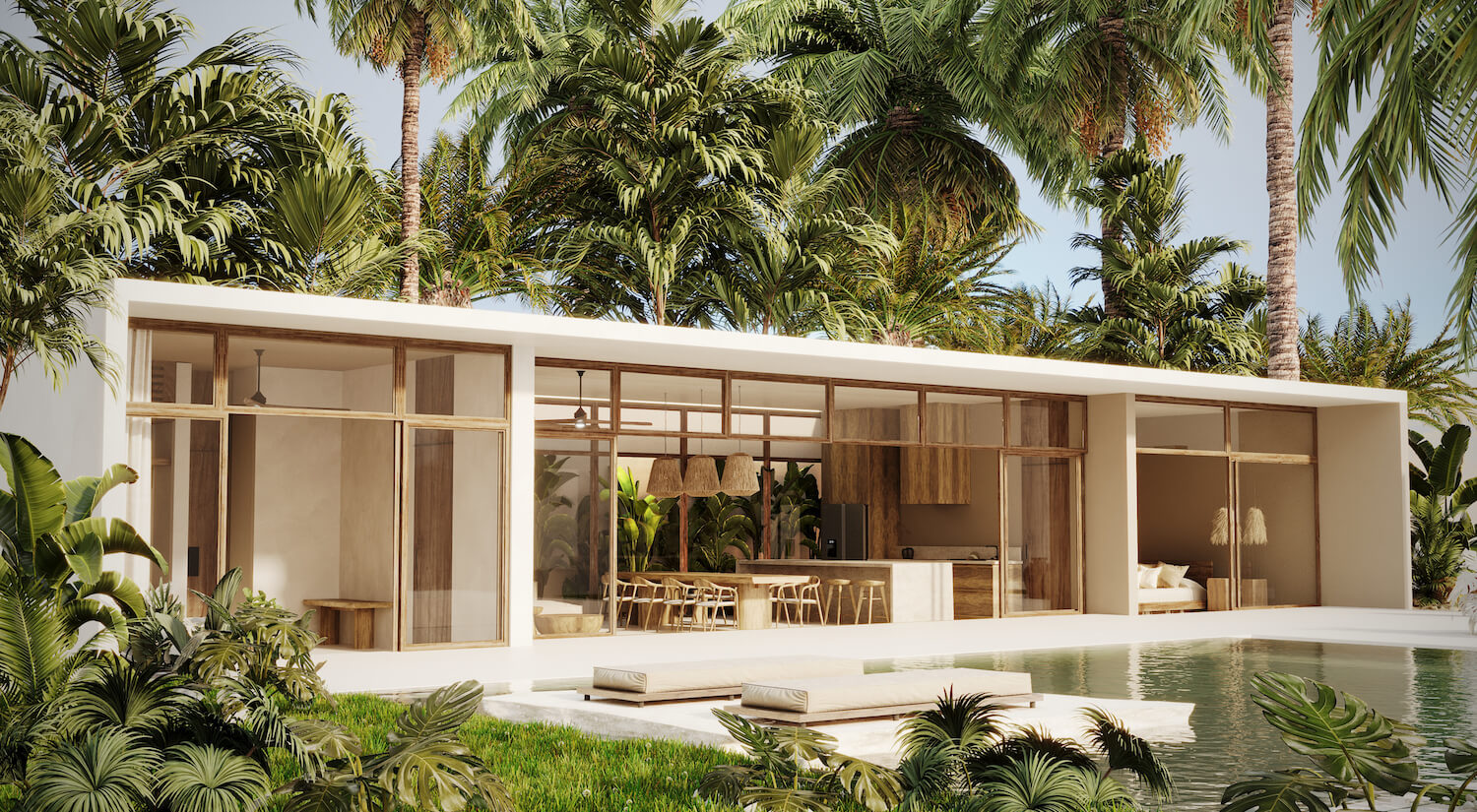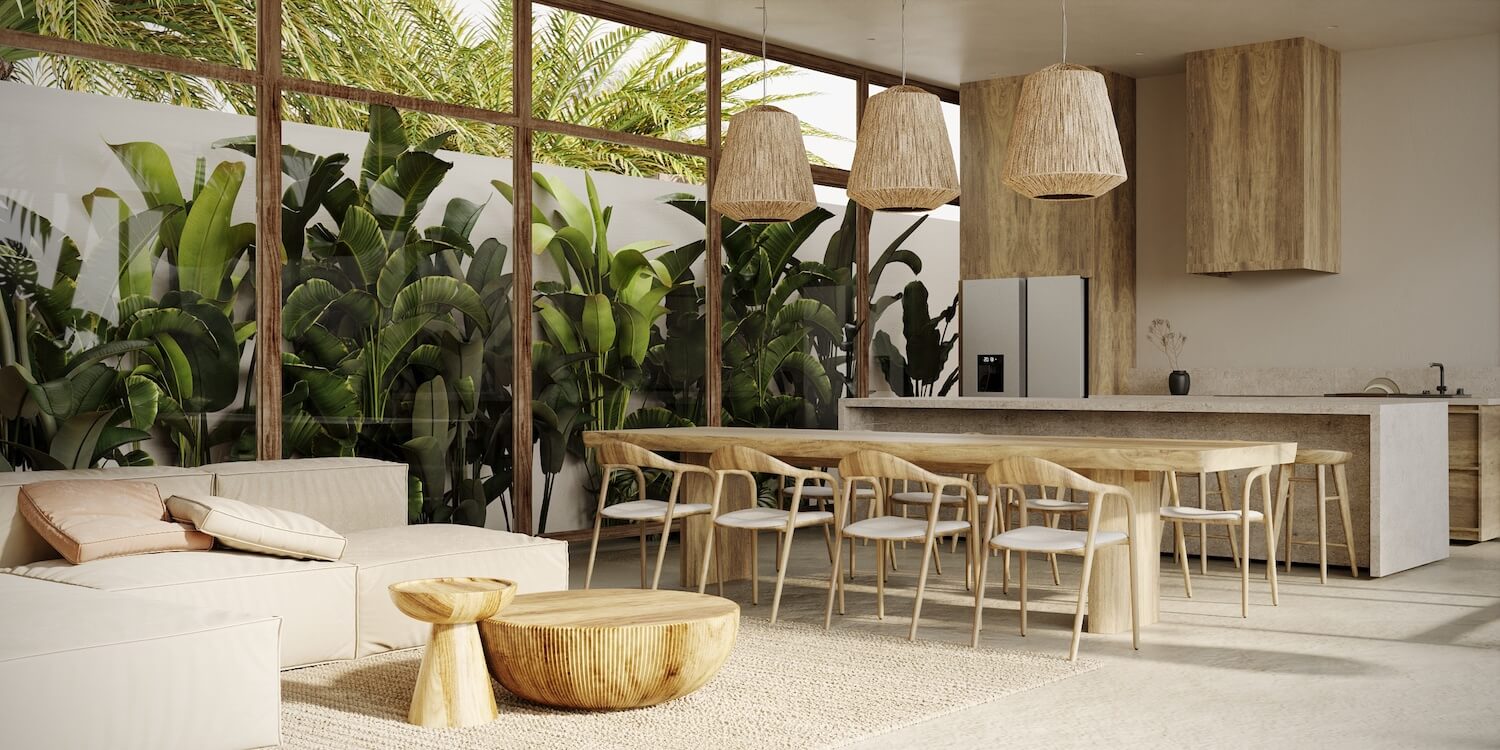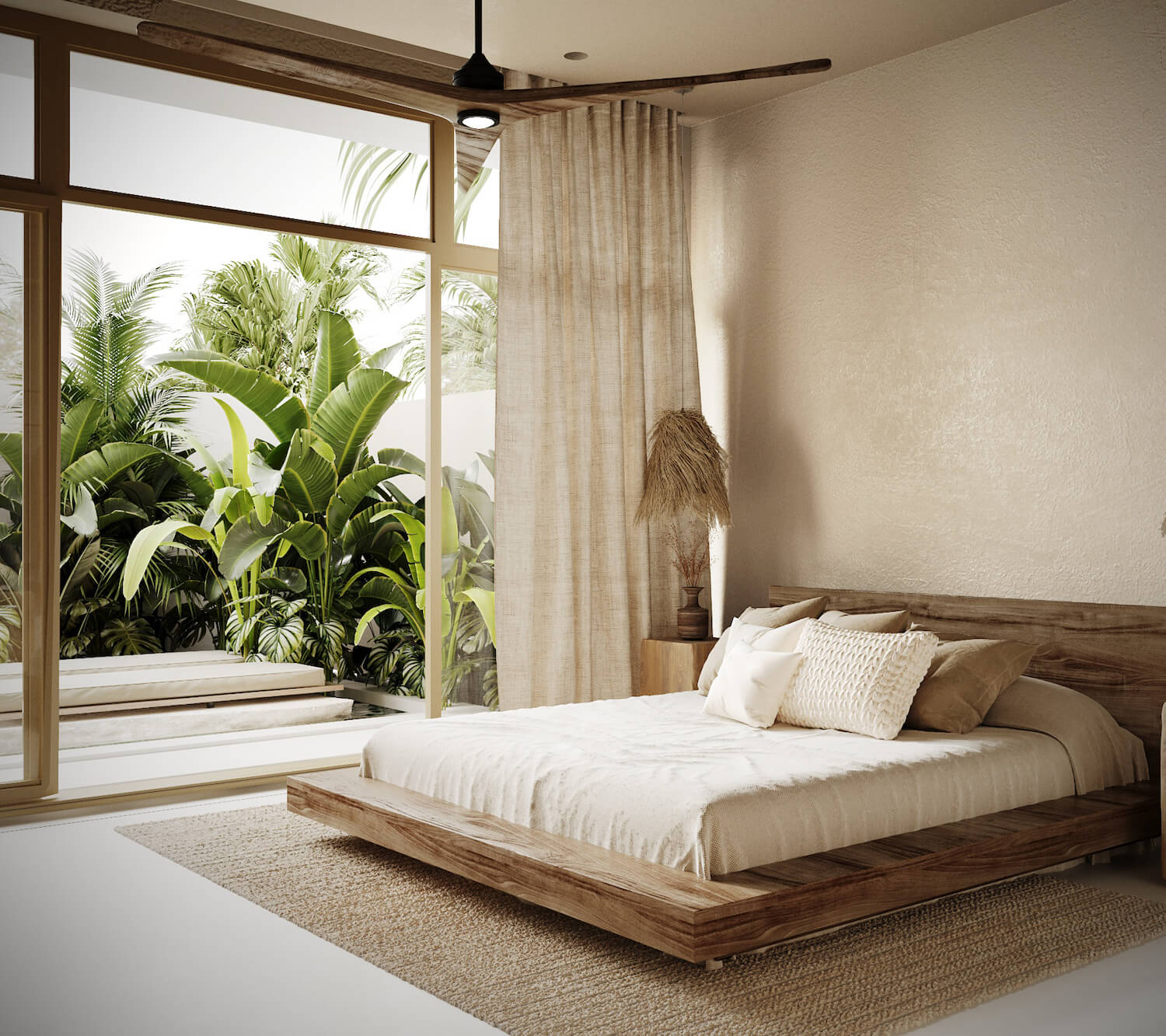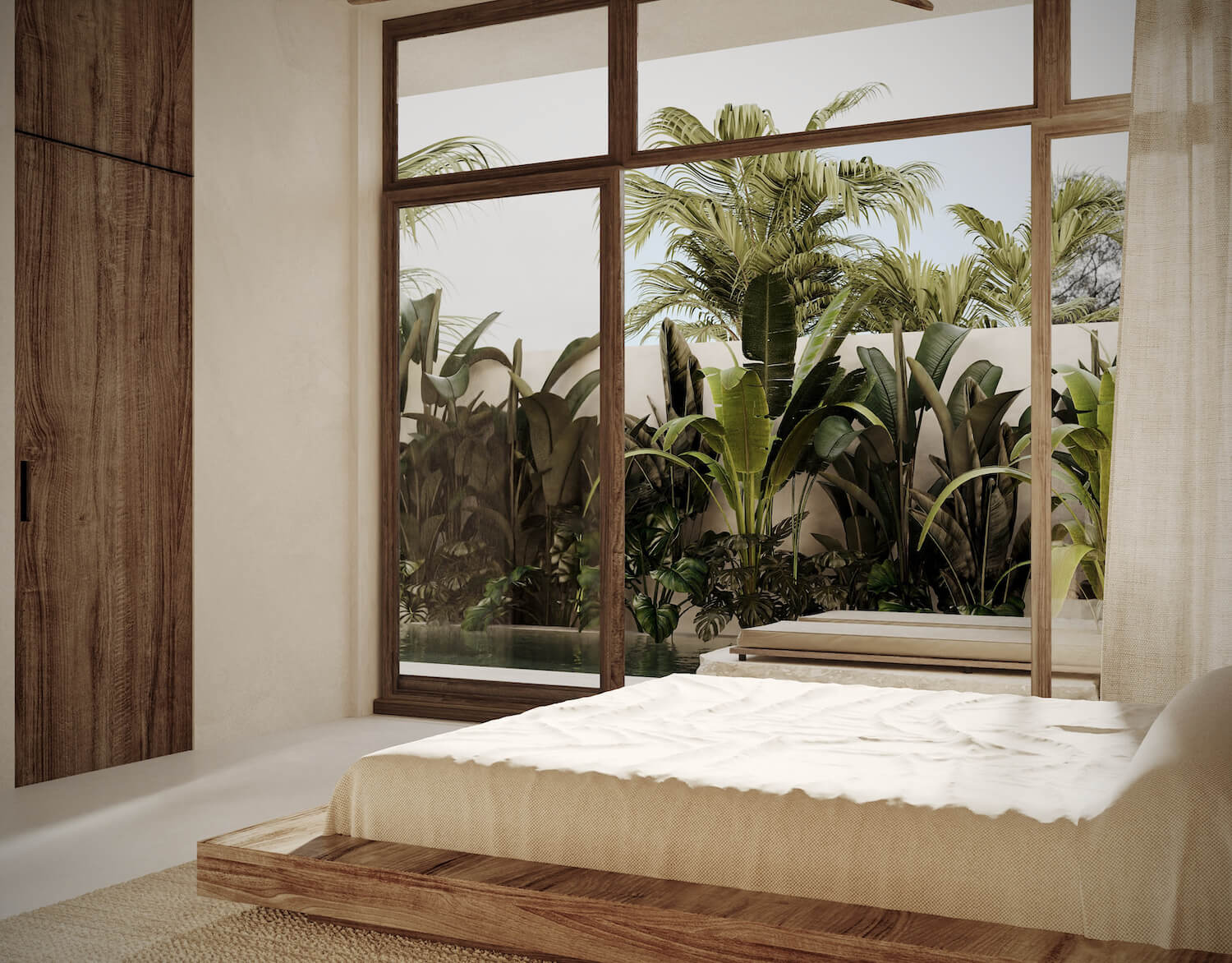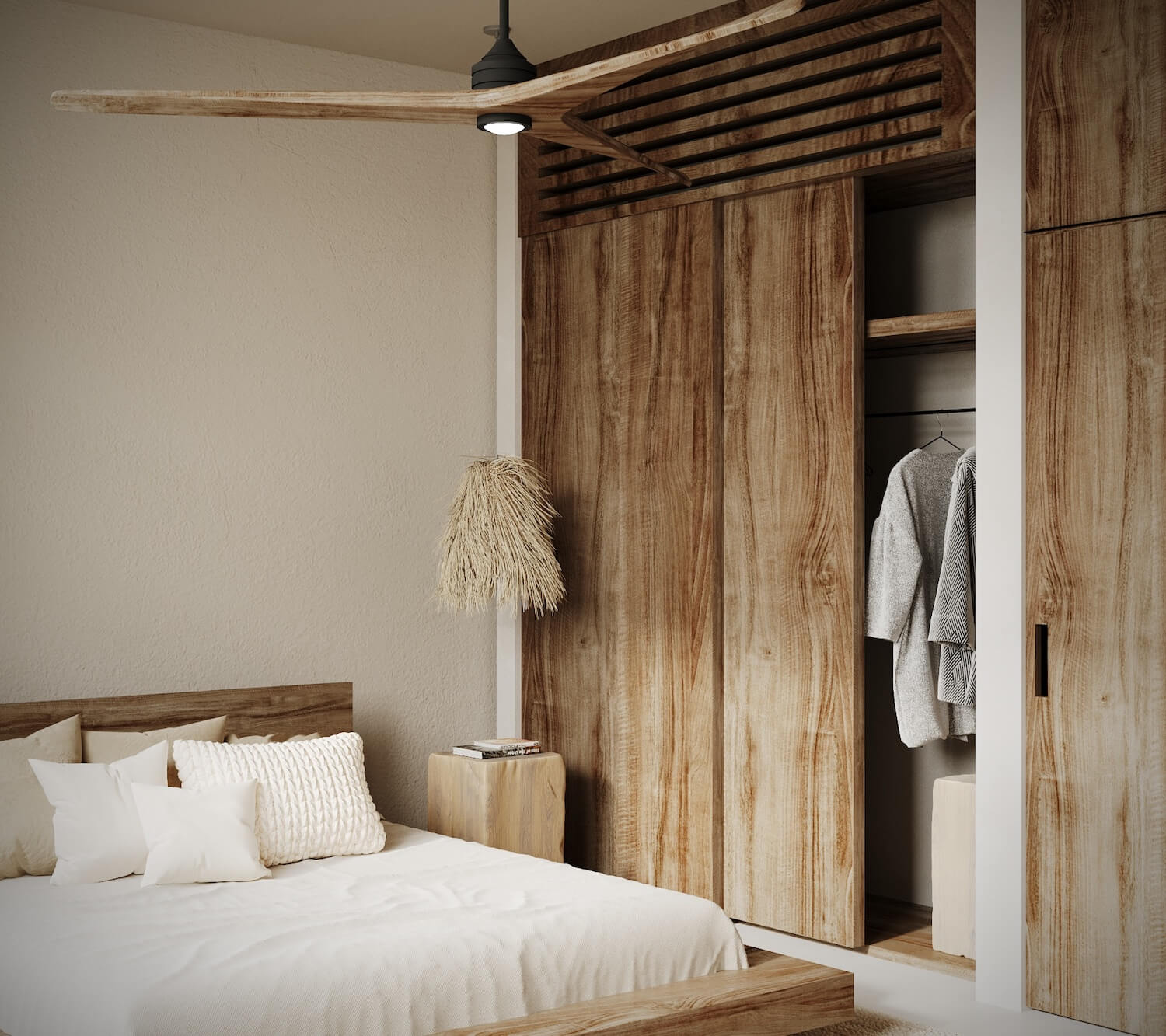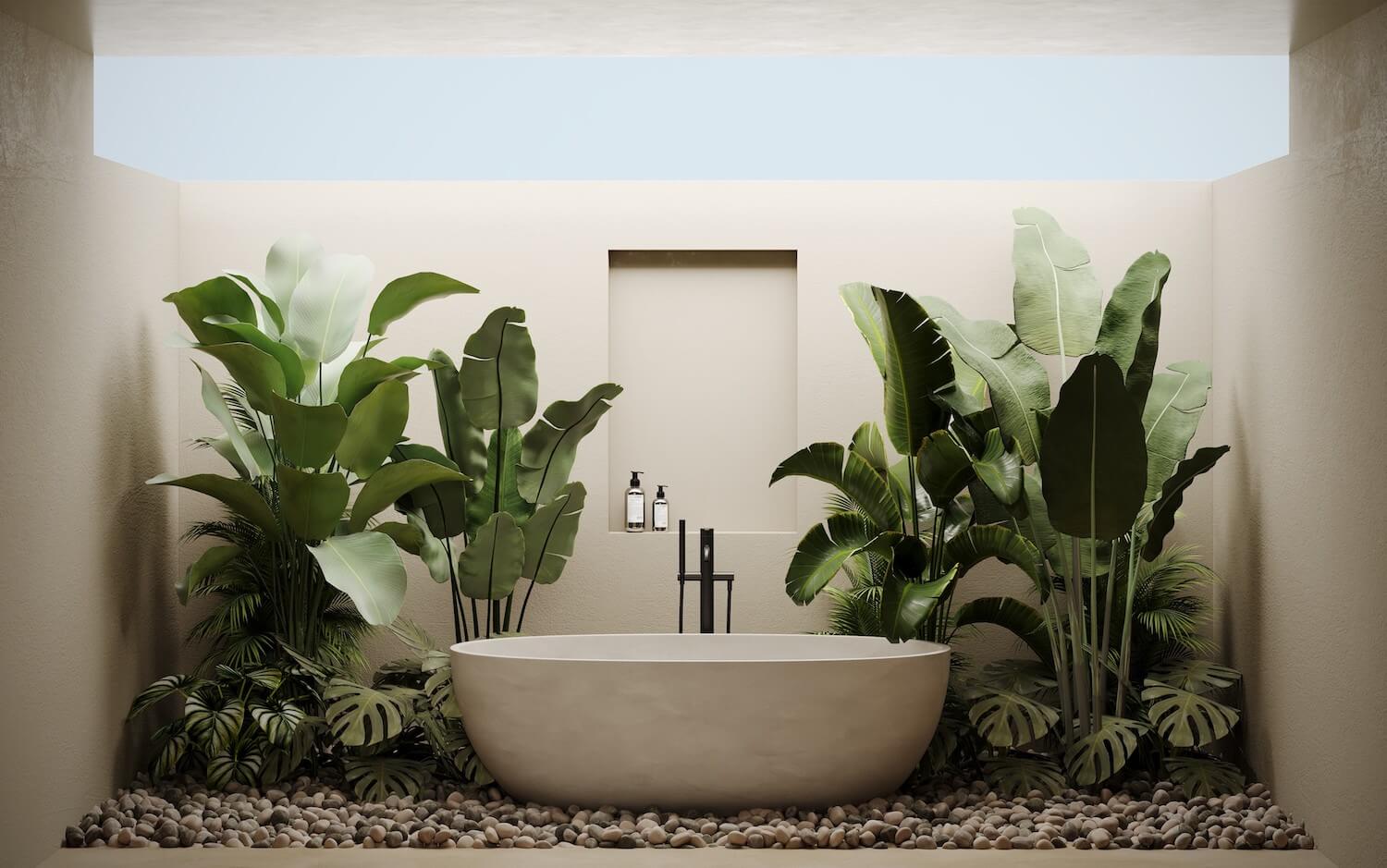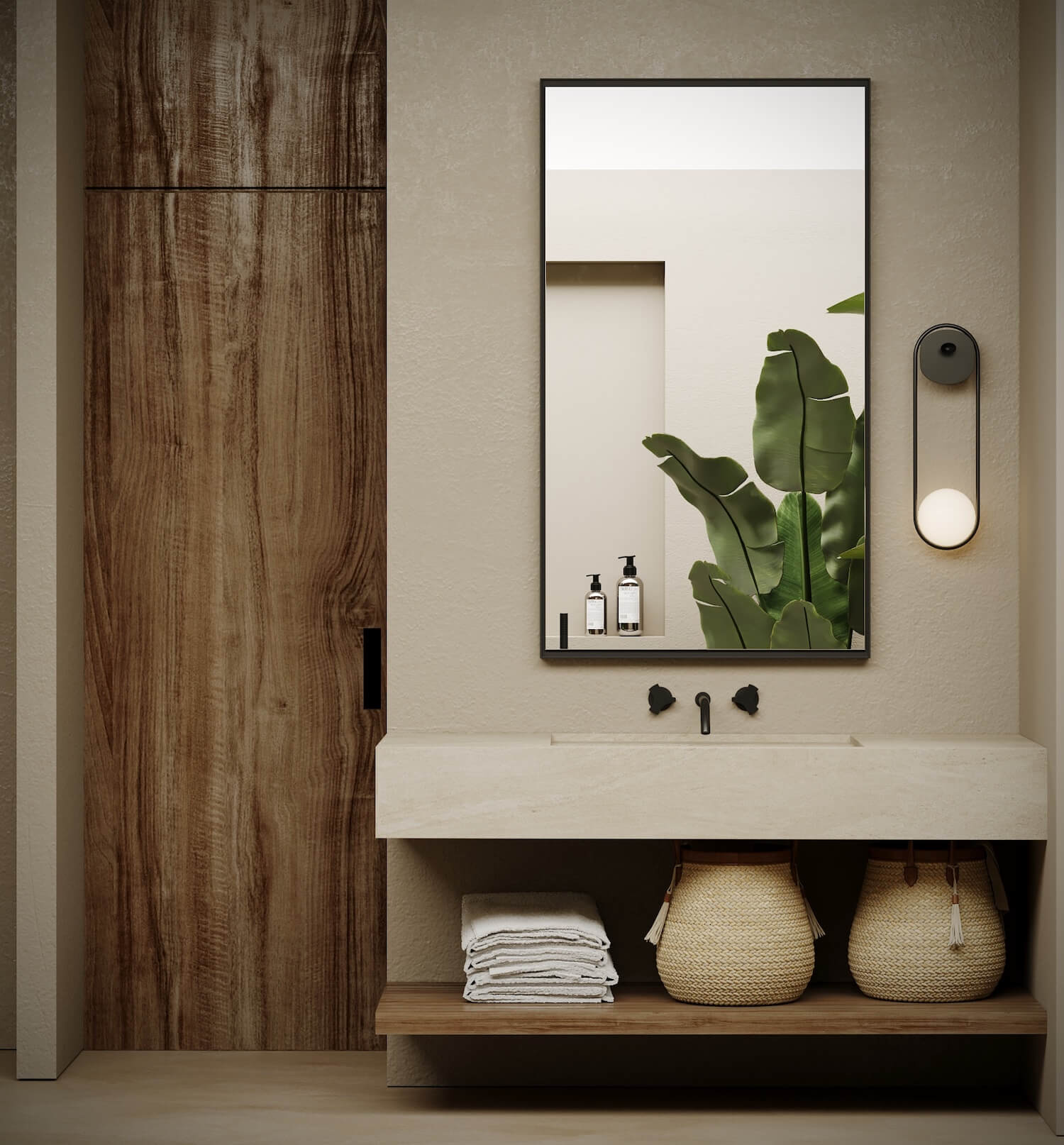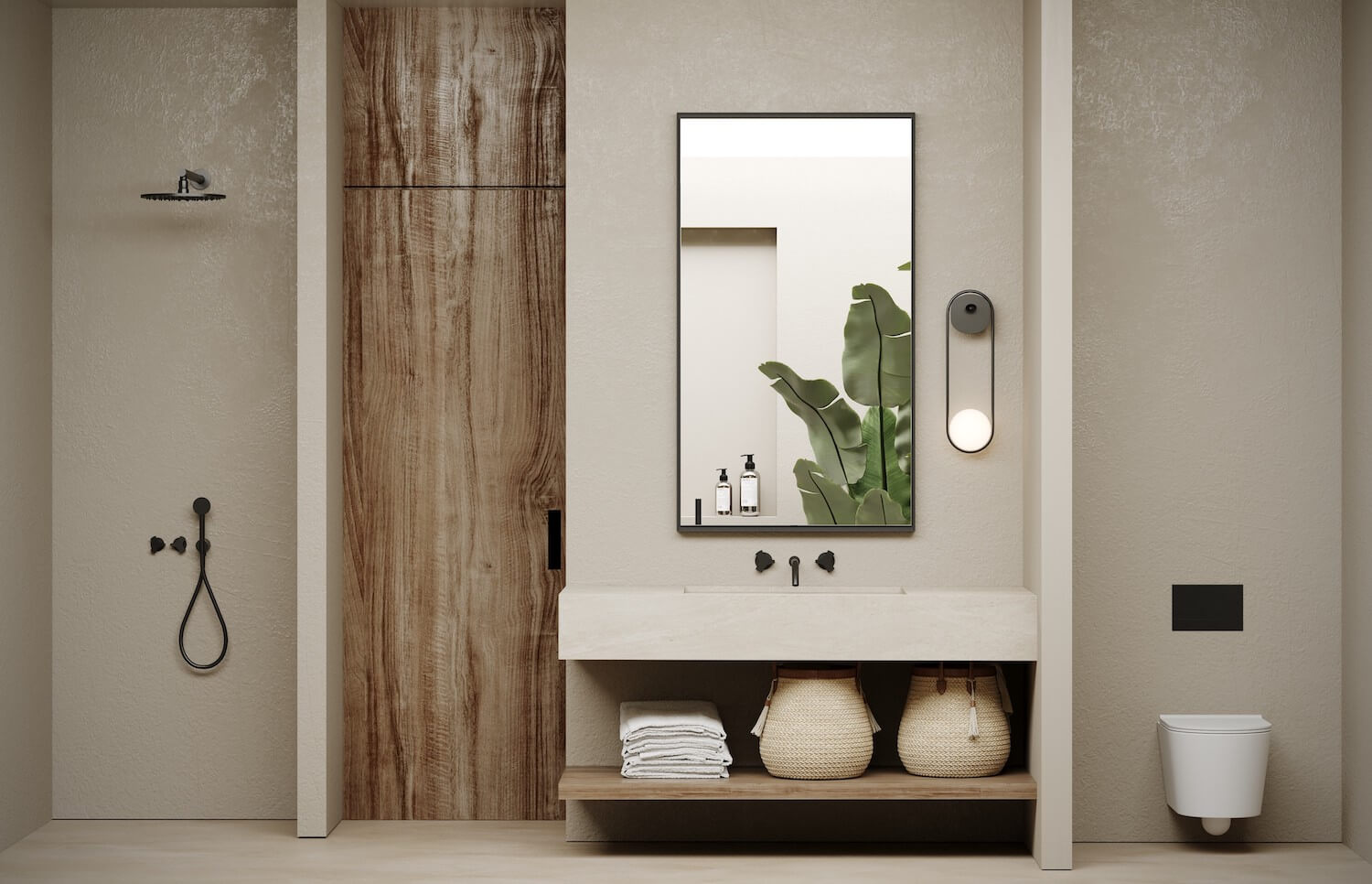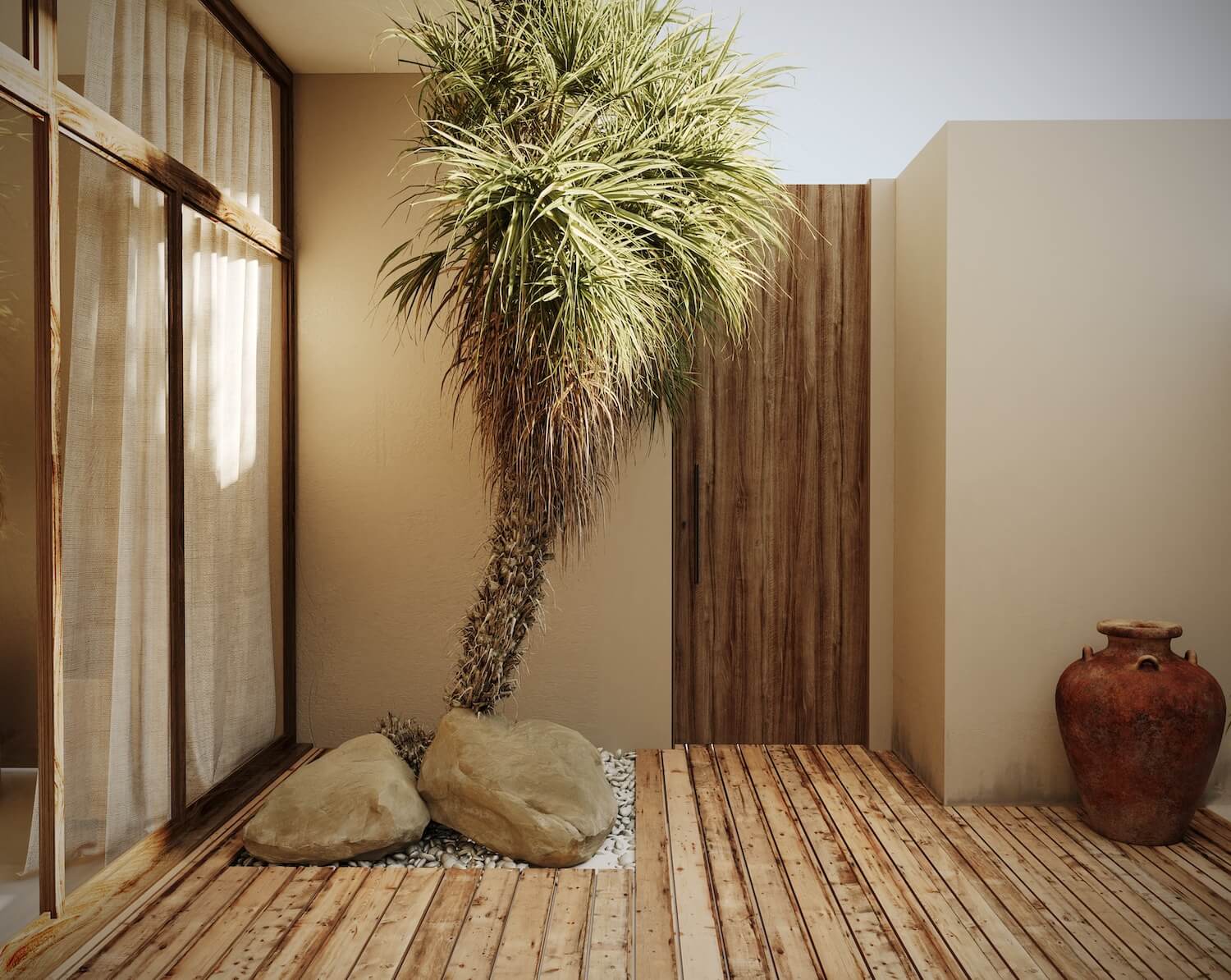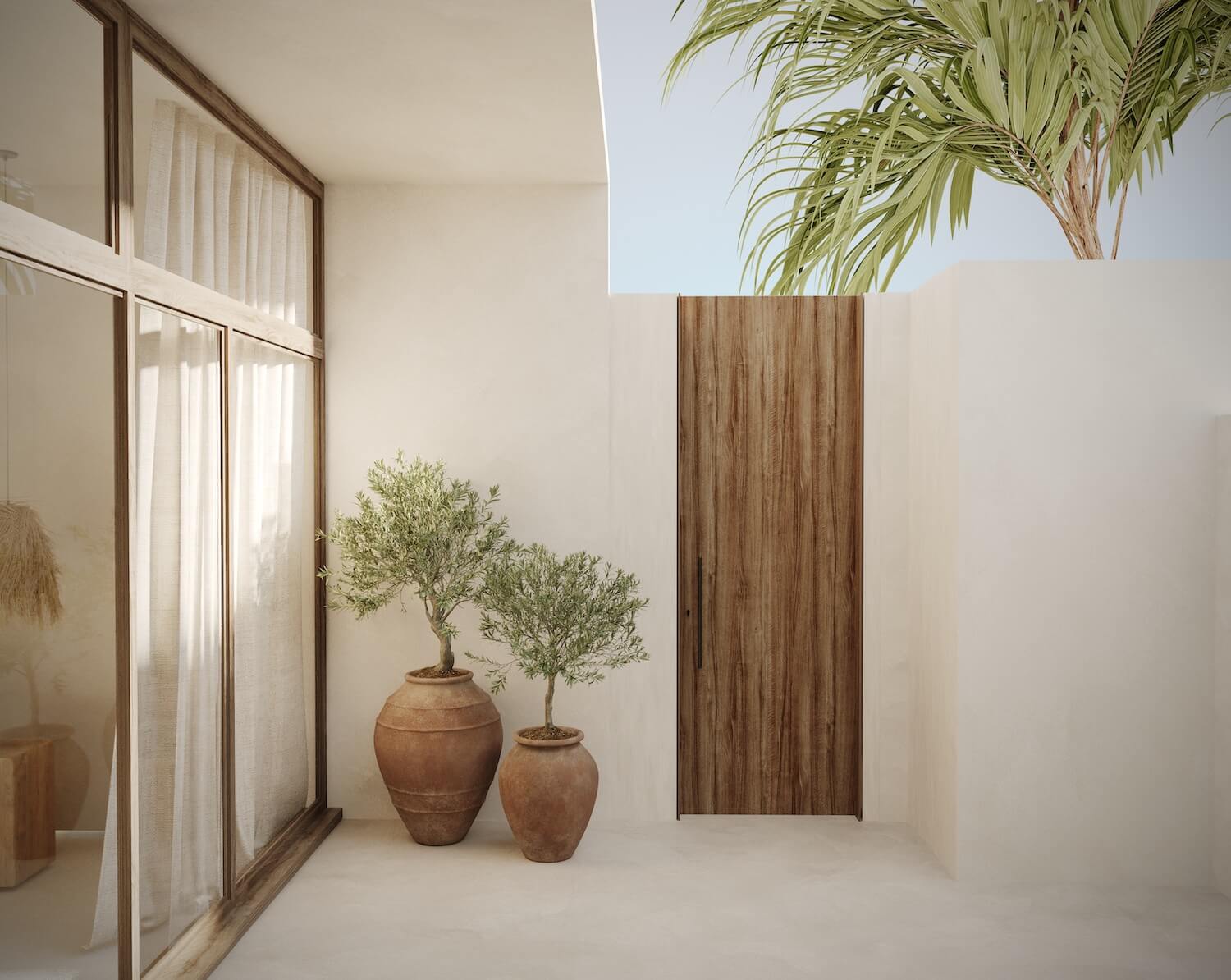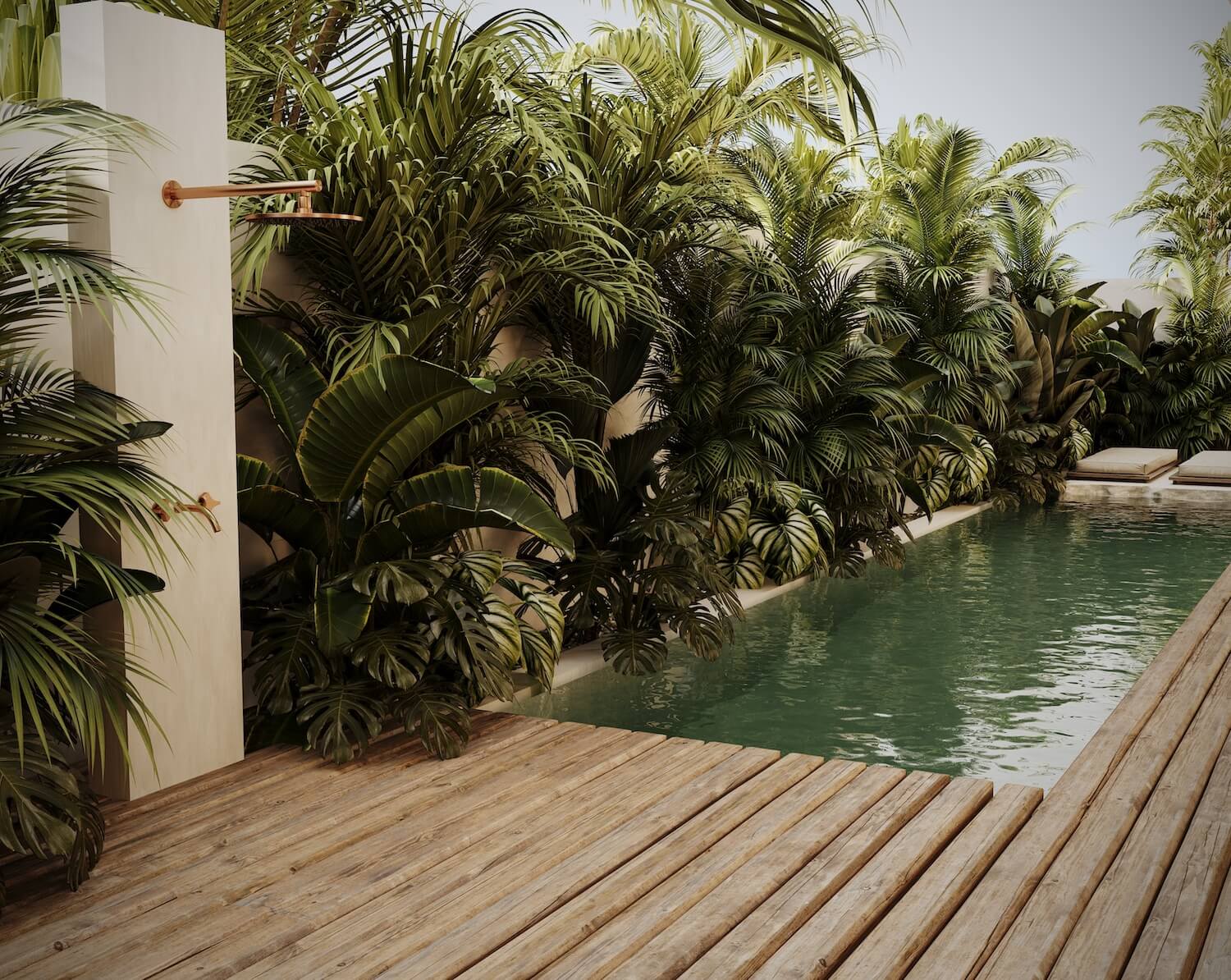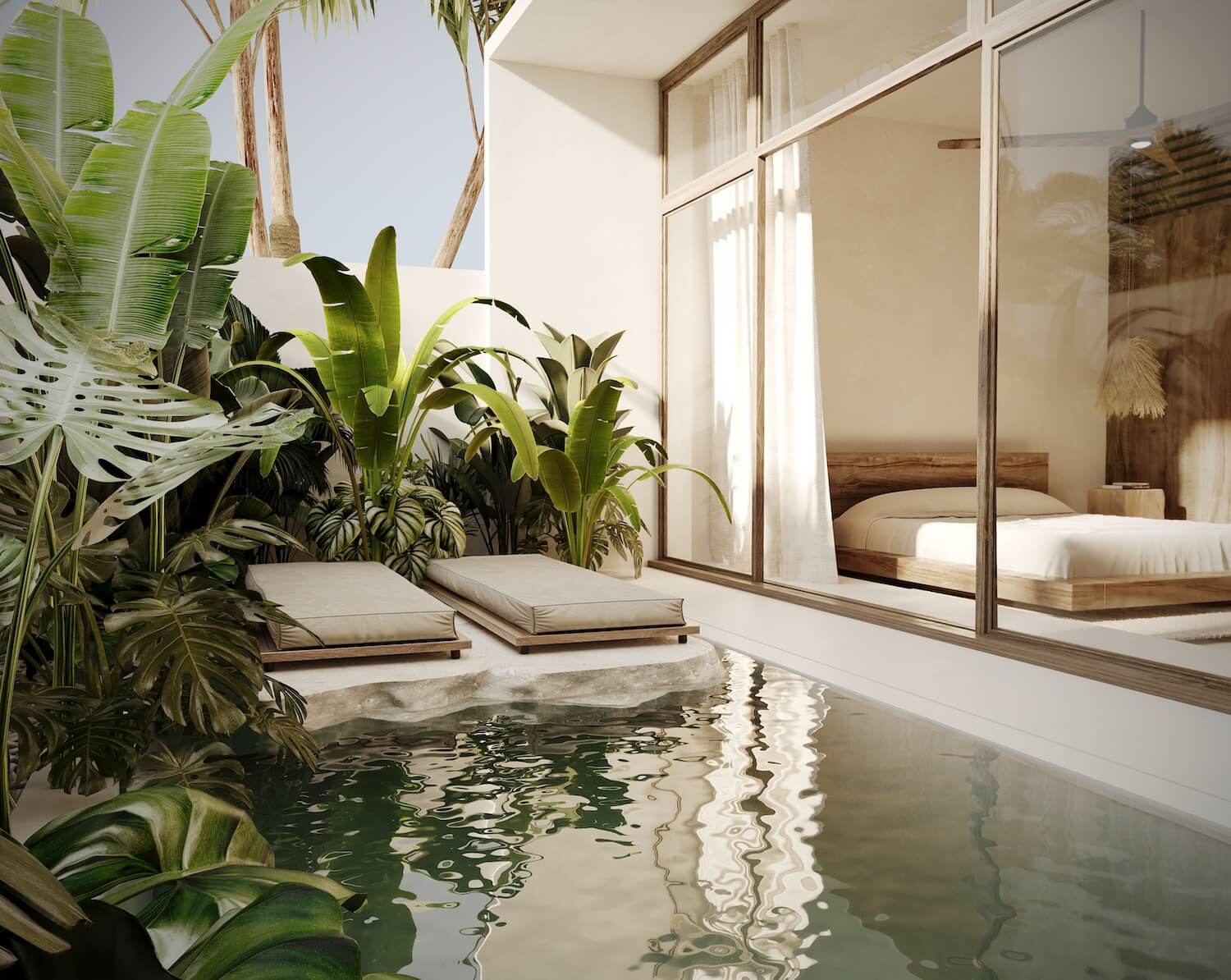 ---