Therapinterior Architecture & Interior Design: As Therapinterior, we approach the space with a comprehensive and special approach, far beyond decoration. We believe that the most enjoyable environments are a reflection of nature. Peaceful spaces are the result of a study of balance, symmetry and perfect proportions. We create unique spaces that focus on design integrity by considering all the details in the design and implementation process in the light of personal suggestions and current design trends, as well as space rehabilitation philosophies such as "Zen, Wabi-Sabi, Feng shui and Vastu Shasta".
Space and people are in constant interaction. It is very important to establish a connection with the place and to create an emotion for the user. With the aim of creating spaces that reflect the right energies and integrate with the user, it is our starting point to design spaces that truly reflect the user, outside of time and standards. We produce projects to realize the potential of the space by placing the user at the center of the creative process throughout the entire project process.
Our project owners, who have great energy, stated that they are tired both mentally and physically from the chaos and hustle and bustle of city life, so they want to experience spending a part of their time away from urban life. They stated that they love Tuscany, but they want a place without heavy rustic details without breaking with the local structure and cultural texture of the Aegean. In line with this whole framework, we set out to design a space that is physically and spiritually distant from urban life, that is elegant, focused on artistic and serenity, but does not look like urban life with functional and technological details.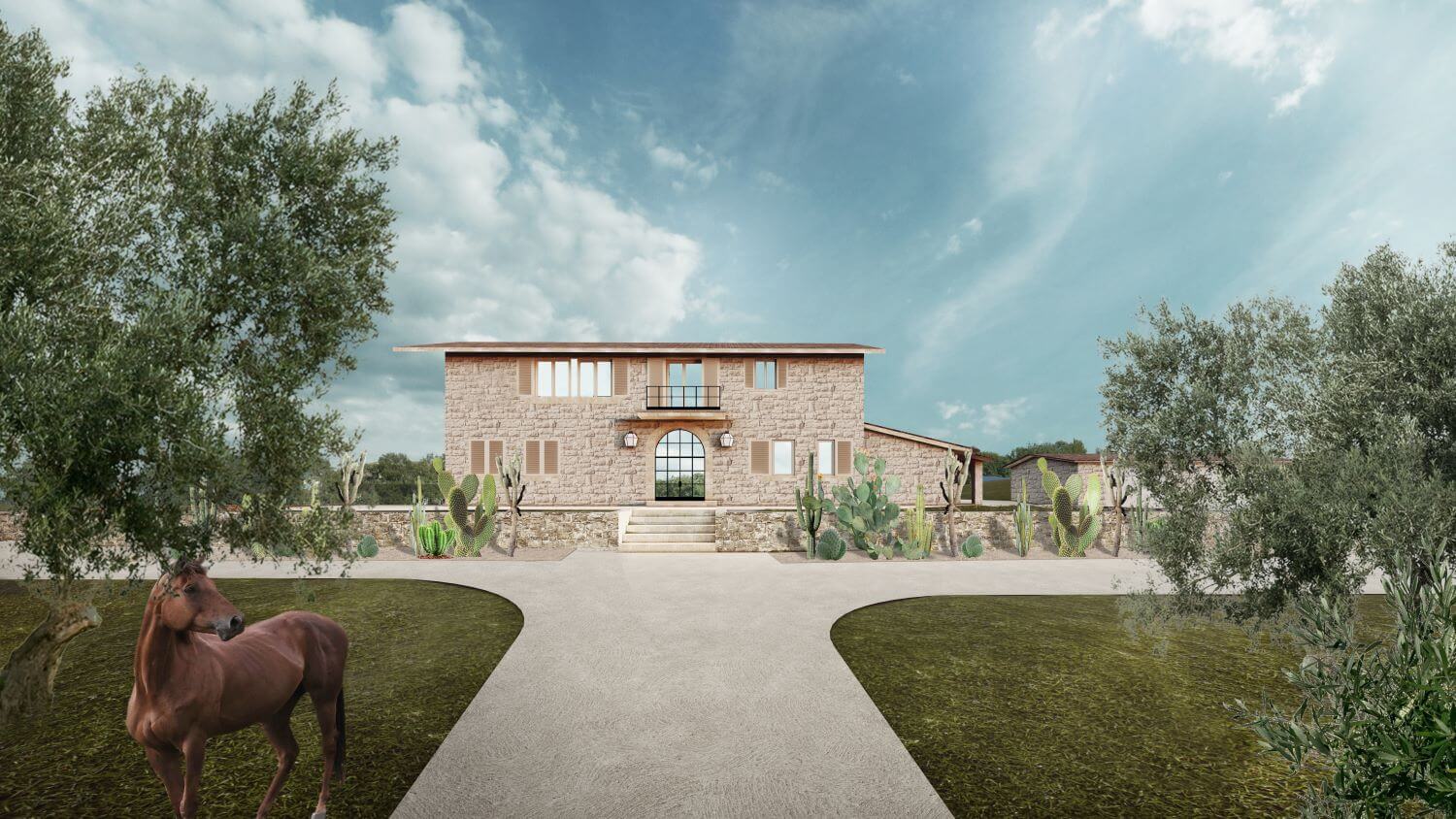 In this project, we wanted to feel peace, functionality, a simple and meditative atmosphere that relaxes the mind. We have approached the space from many different aspects to create a dynamic yet serene space that incorporates more than one style. First of all, the common points of these three themes were determined in order to create a space that emphasizes the Tuscan style, which is a very traditional style, and is based on the local texture of the Aegean region, but which is minimal and catches the trends of the age. The color palette, which mainly includes earth tones and pale cream tones, natural materials, geometric clean lines were included. For example, while furniture and materials that can be cleaned as easily as possible and have smooth surfaces were preferred in the kitchen, more textured and organic forms were preferred in the living room.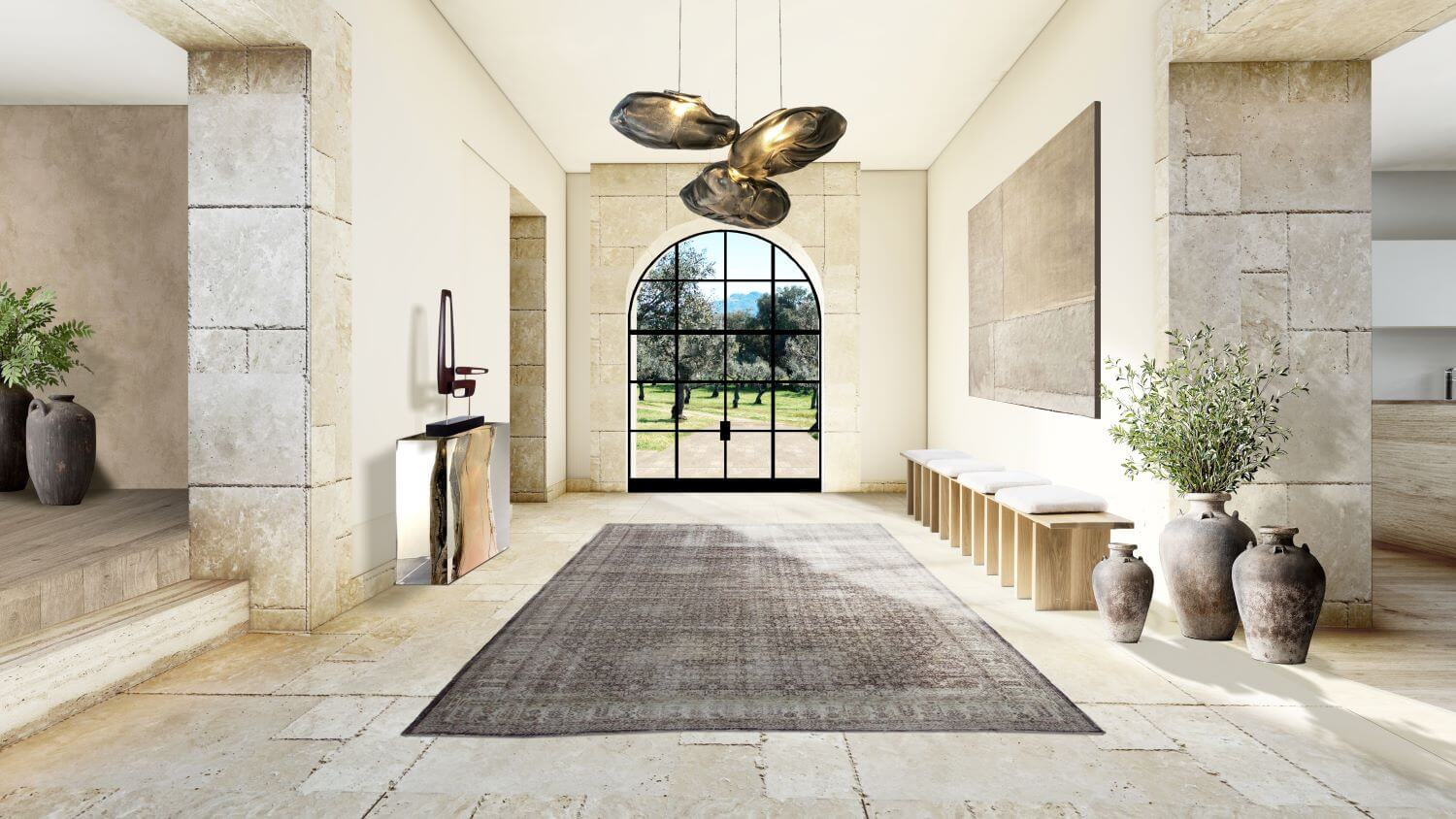 In this project, we aimed to create a space inspired by the artistic and serene energy of Tuscany, designed with wabi sabi, which relates to zen and zen, compatible with the Aegean local texture, climate and living culture.
The entire space was designed within the framework of the basic aesthetic principles of Zen philosophy, Saving (Koko), Simplicity (Kanso), Naturalness (Shinzen), Asymmetry (Fukinsei), Mystery or Subtlety (Yugen) and Silence (Seijaku).
First of all, in order to create a healthy space, some arrangements were made in the layout of the rooms in order to make use of the location and orientation of the building according to the prevailing climate. Direction of airflow, arrangement of power lines, etc. All these regulations play a very important role in ensuring the correct energy flow. For this reason, it is necessary to arrange all the installations in accordance with the indoor layout.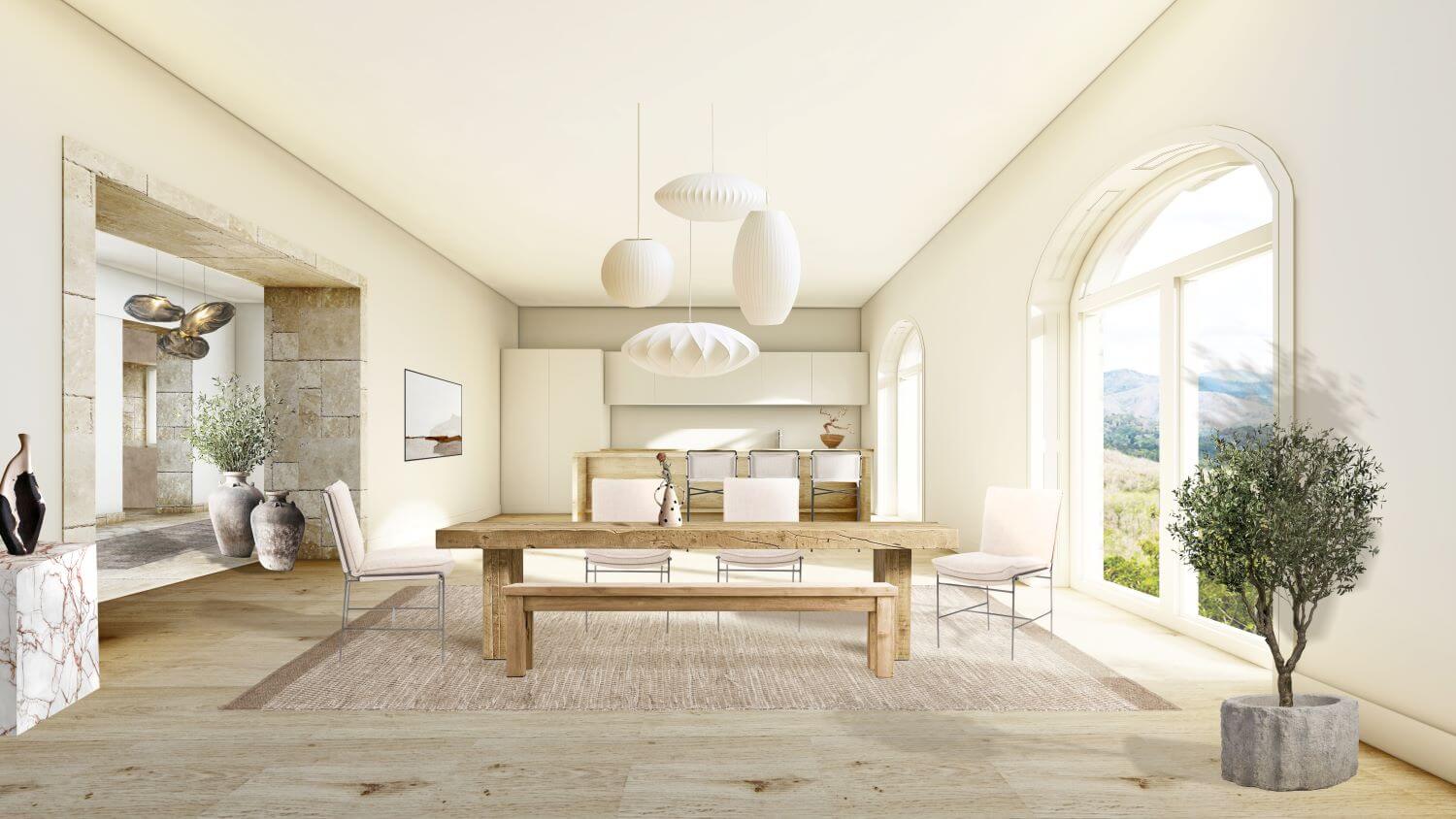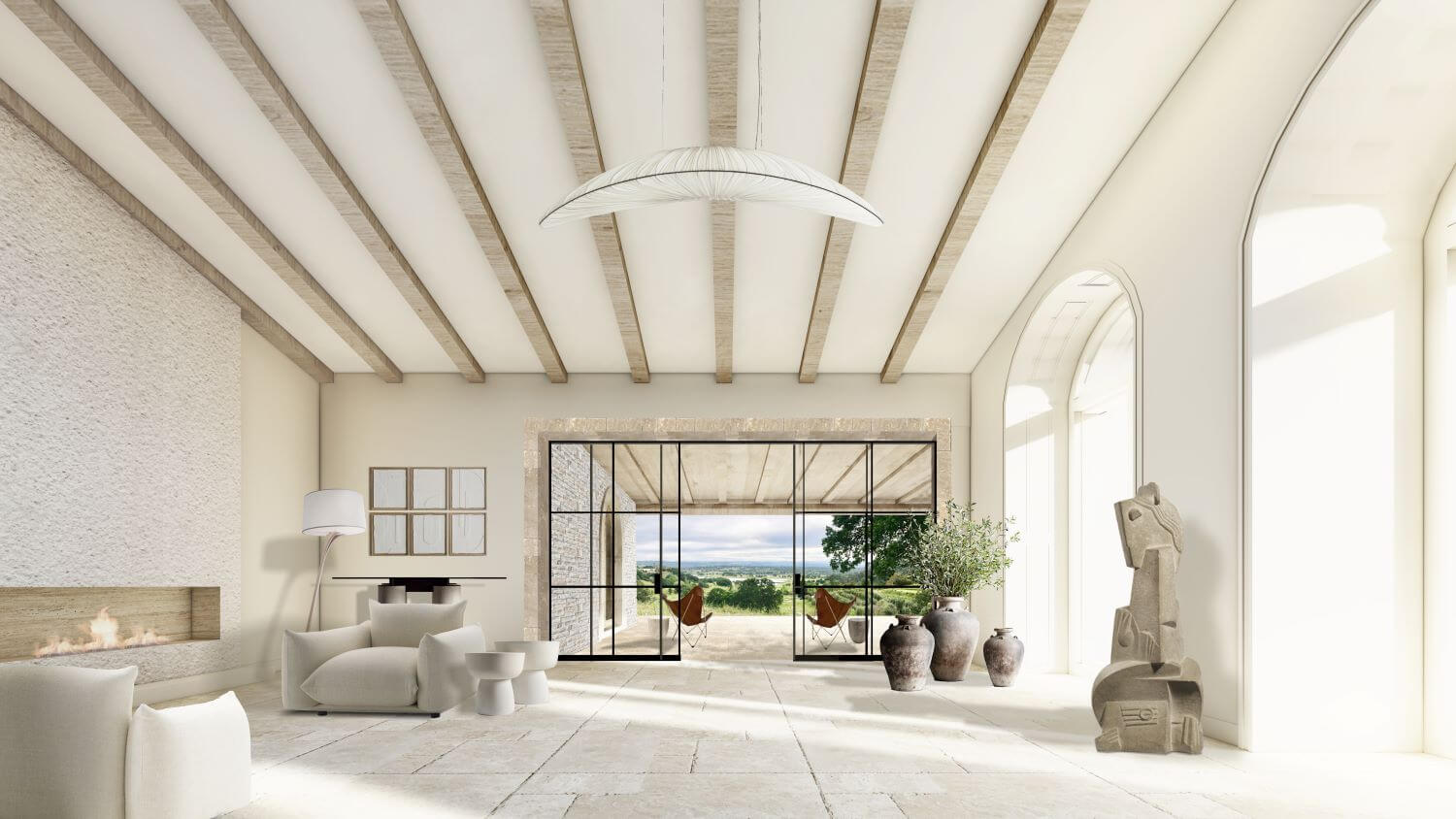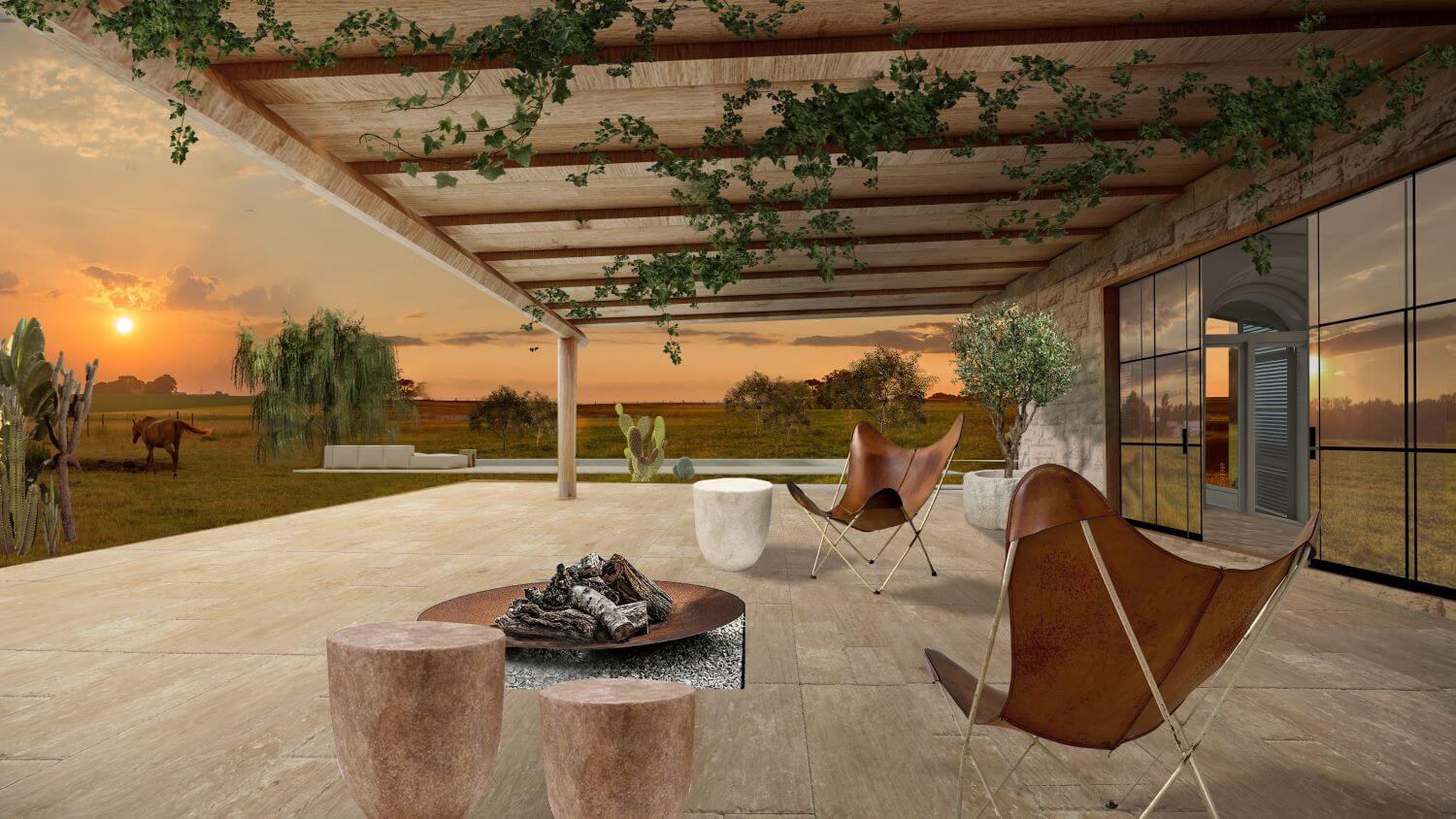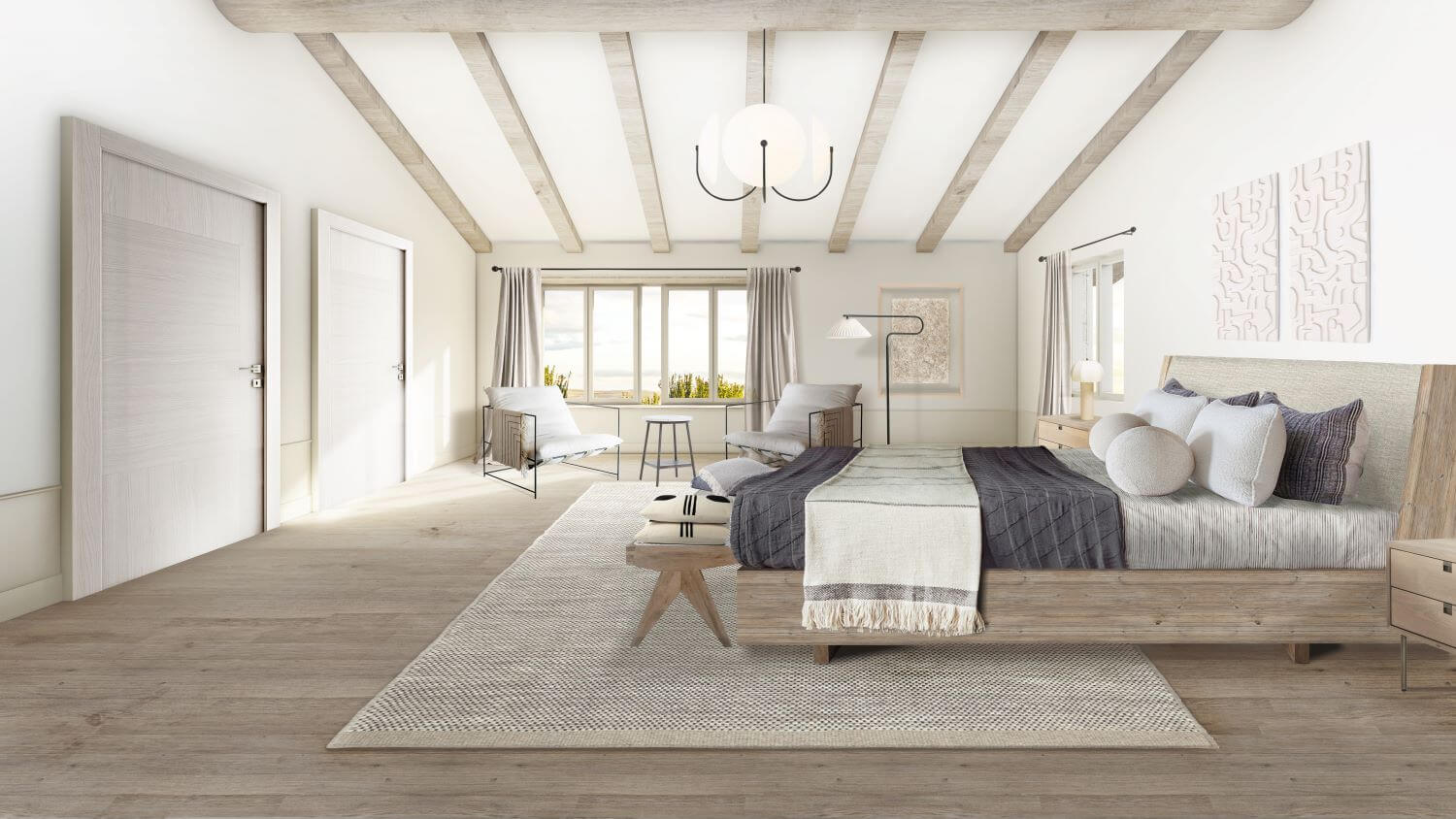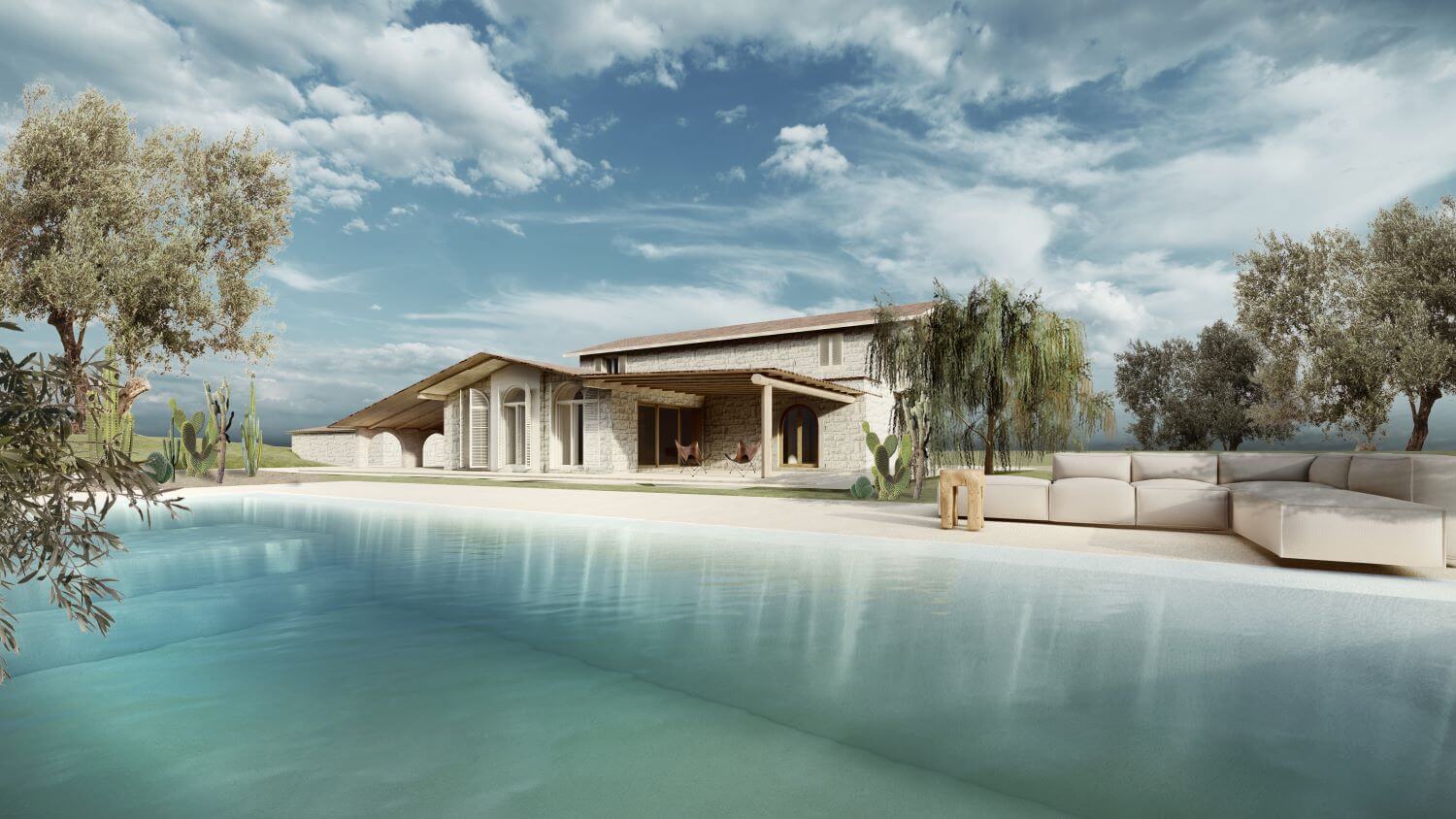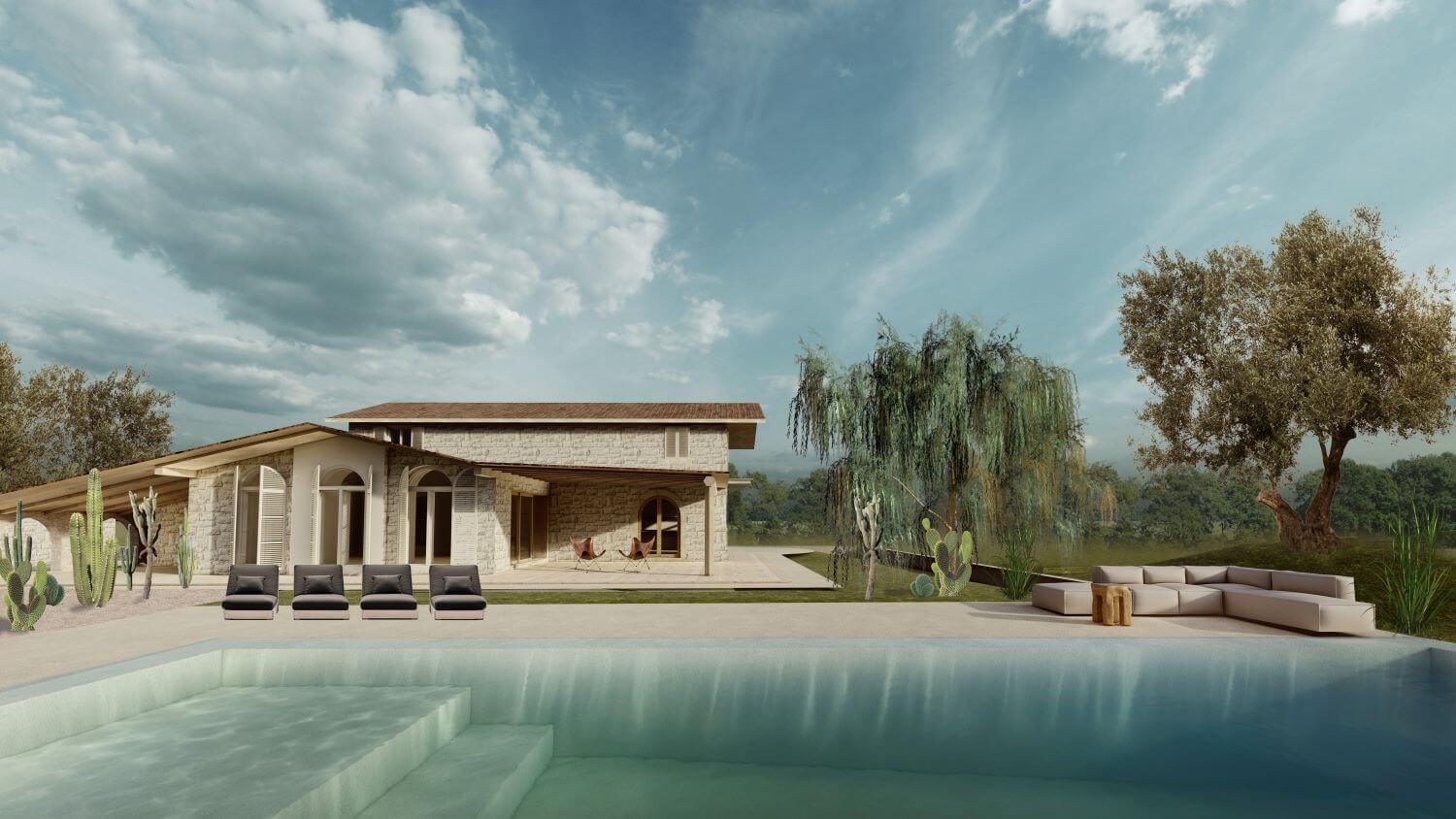 About
Therapinterior is an interior design & architectural design firm that creates versatile, experiential residential, hospitality, commercial and retail environments as well as contemporary product designs collections.
Therapinterior studio has a multidisciplinary team of designers, architects, construction and renovations focused on the highest level of detail and creativity.The firm specializes in design and implementation projects from A to Z in commercial projects such as hotels and restaurants, as well as luxury private residences, airplanes and yachts.
---