MCORP: Whitewood AE House is a two-story house in the cottage village of Whitewood. The cottage is surrounded by birch trees and placed on complex terrain. The main feature of this cottage is the view from the entrance hall to the birch grove and a large area of glazing, which creates a single stained-glass window as if erasing the boundary between the rooms.
Due to the competent zoning of the site, we were able to arrange everything you need for a replete country life: a campfire area, sauna, sports field for the whole family, garden swing, and even mini-golf. The accent of the composition of the site was a bonsai (niwaki), which will be visible from anywhere on the plot, it is complemented by shrubs of azaleas, stone backfill, and sakura, which give the plot motifs of a Japanese garden. For this project, shrubs and perennials that feel well in the penumbra under the existing birch grove were selected. Below the relief is a sauna complex with a bath for four, a pre-bath, bathroom, and relaxation area.
FLOOR PLANS
​​​The building has two floors - the ground floor and the basement floor. The main entrance is located on the first floor. There is a dressing room, an office at the entrance, the parent's bedroom with a private dressing room, a children's room, and a shared bathroom. The bedrooms have access to a balcony overlooking the hills and birch grove. On the basement floor is the living room, where it is assumed, a dining and seating zone with a projector and a corner fireplace. The kitchen is slightly removed from the living room. There is also a children's room, a bathroom, a technical block (pantry with laundry room and furnace room).
The exits to the porch are organized from the living room and the children's room. There is a barbecue zone on the porch.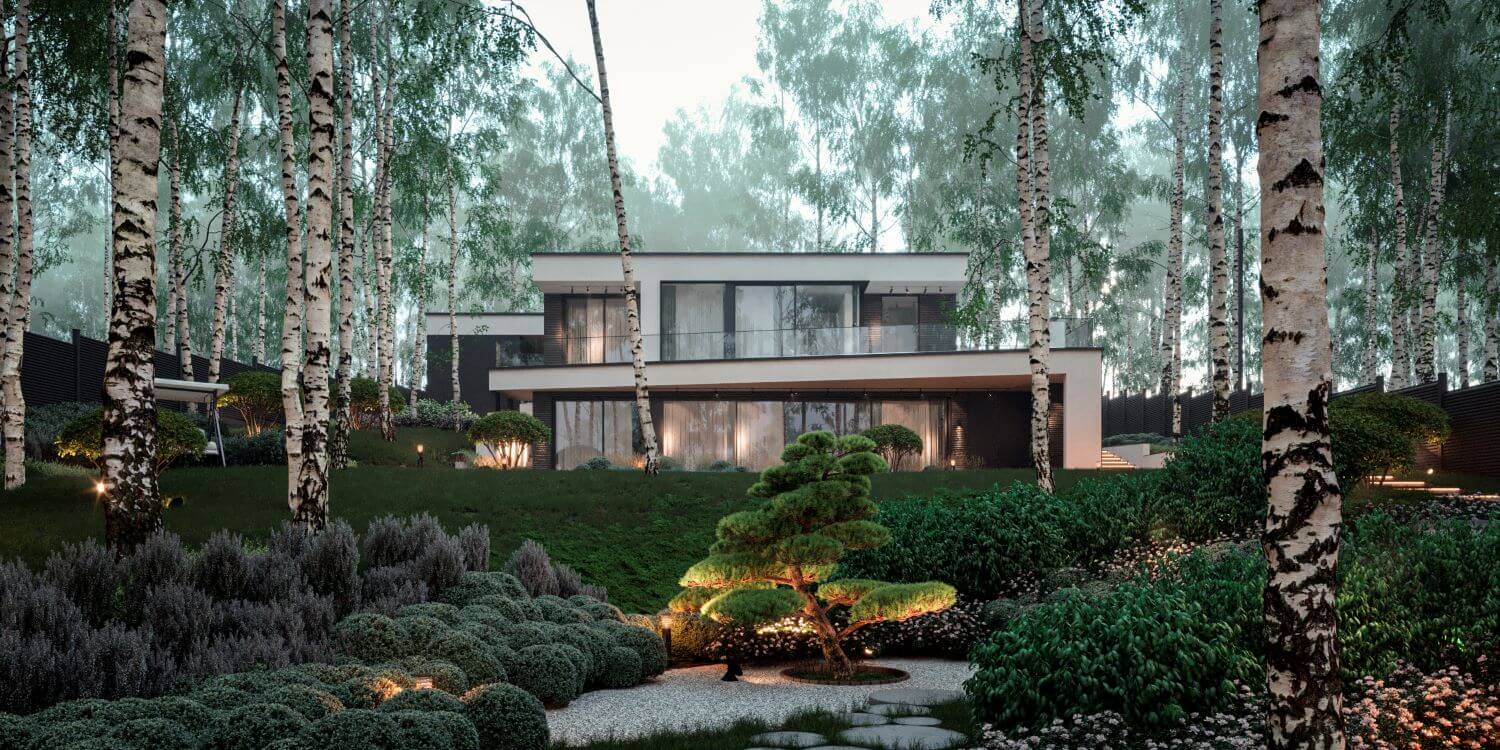 ​​​​​​​Elevation Solutions​​​​​​​
Materials: clinker tile - Ströher NO6 Glanzstück, decorative plaster RAL 9010, decorative plaster RAL 7016.
The finishing materials of the house are dictated by the design code of the Whitewood cottage complex. Black, white, and hues of gray are the colors of the bark of the birch trees. And also, the colors of the houses in the village.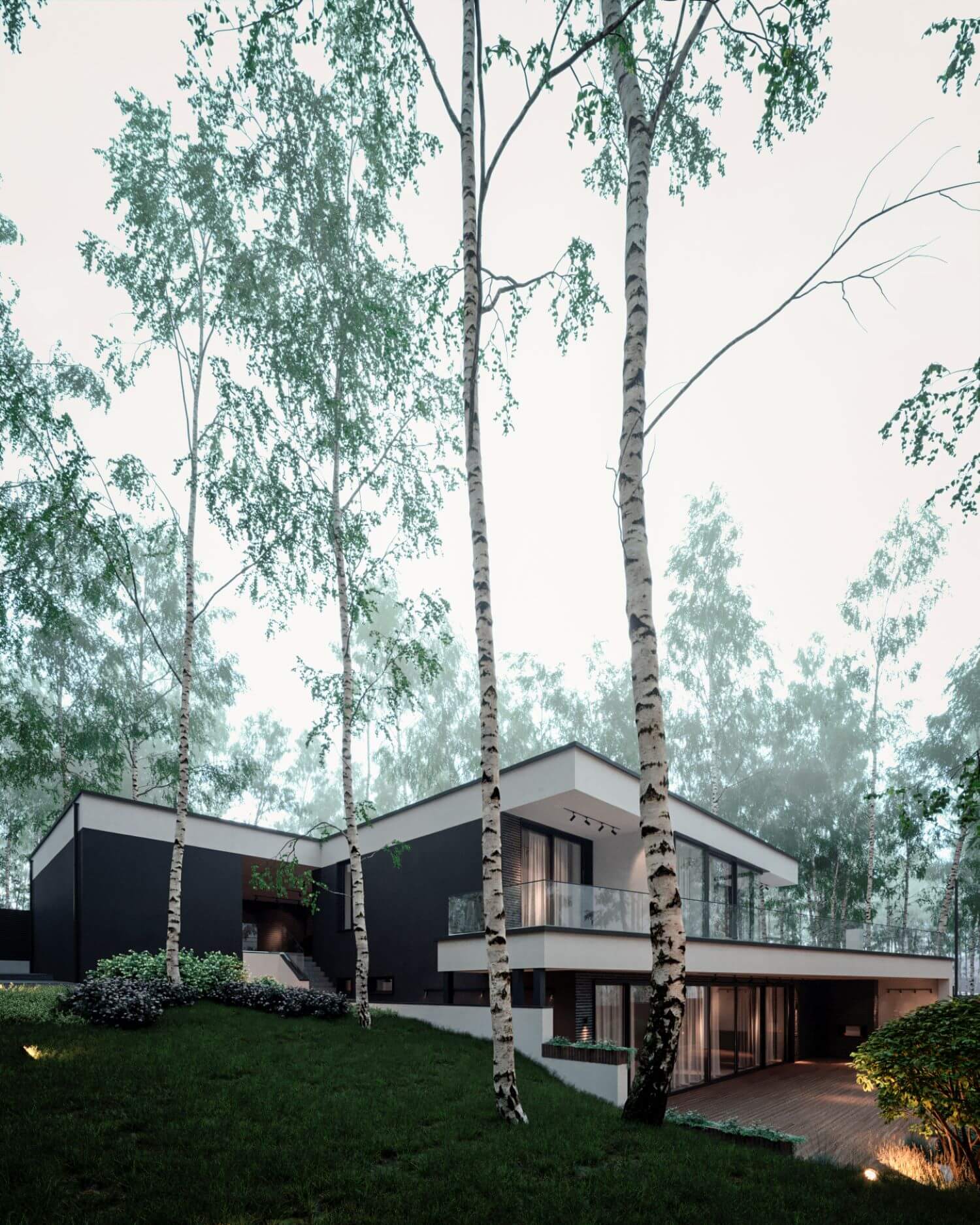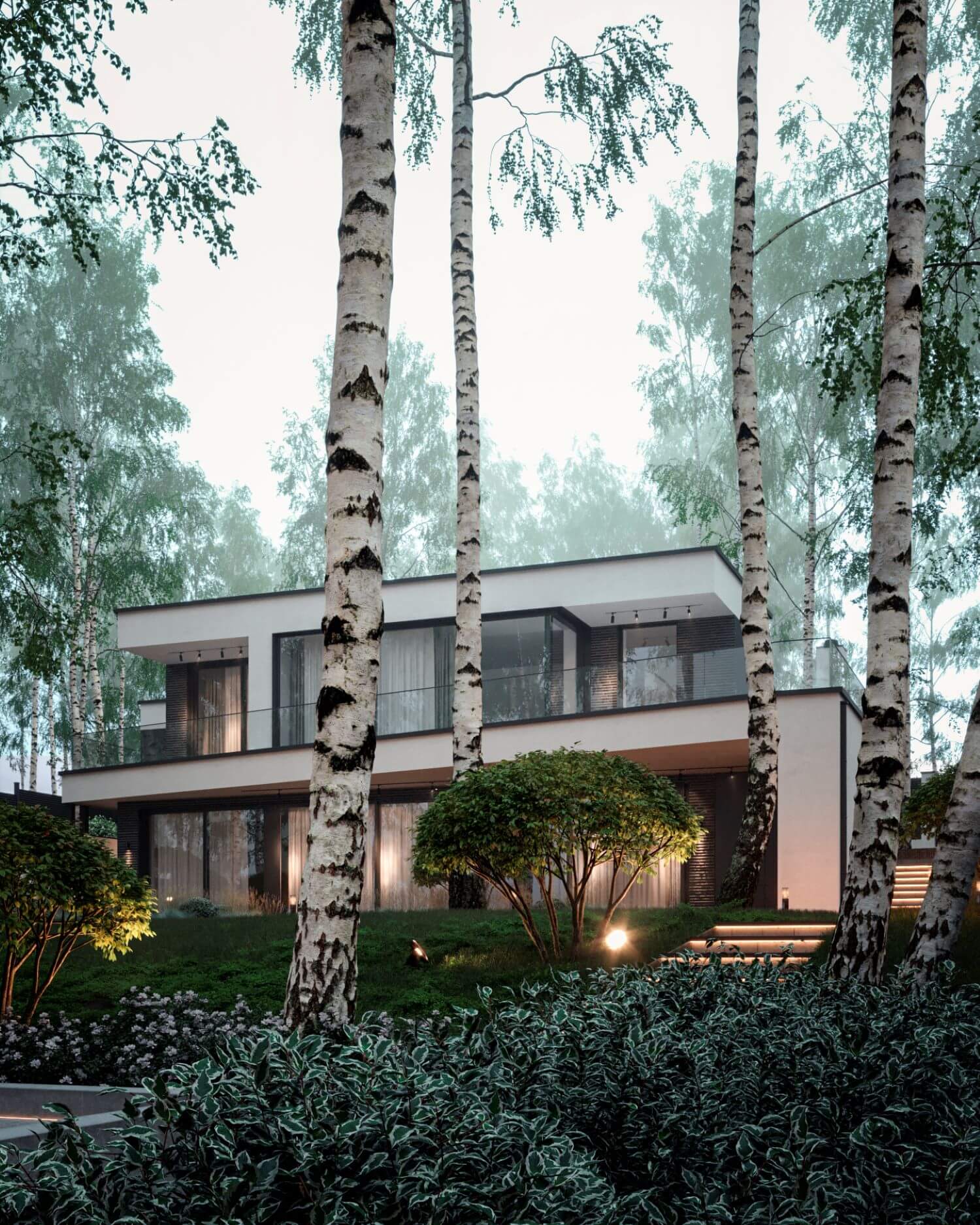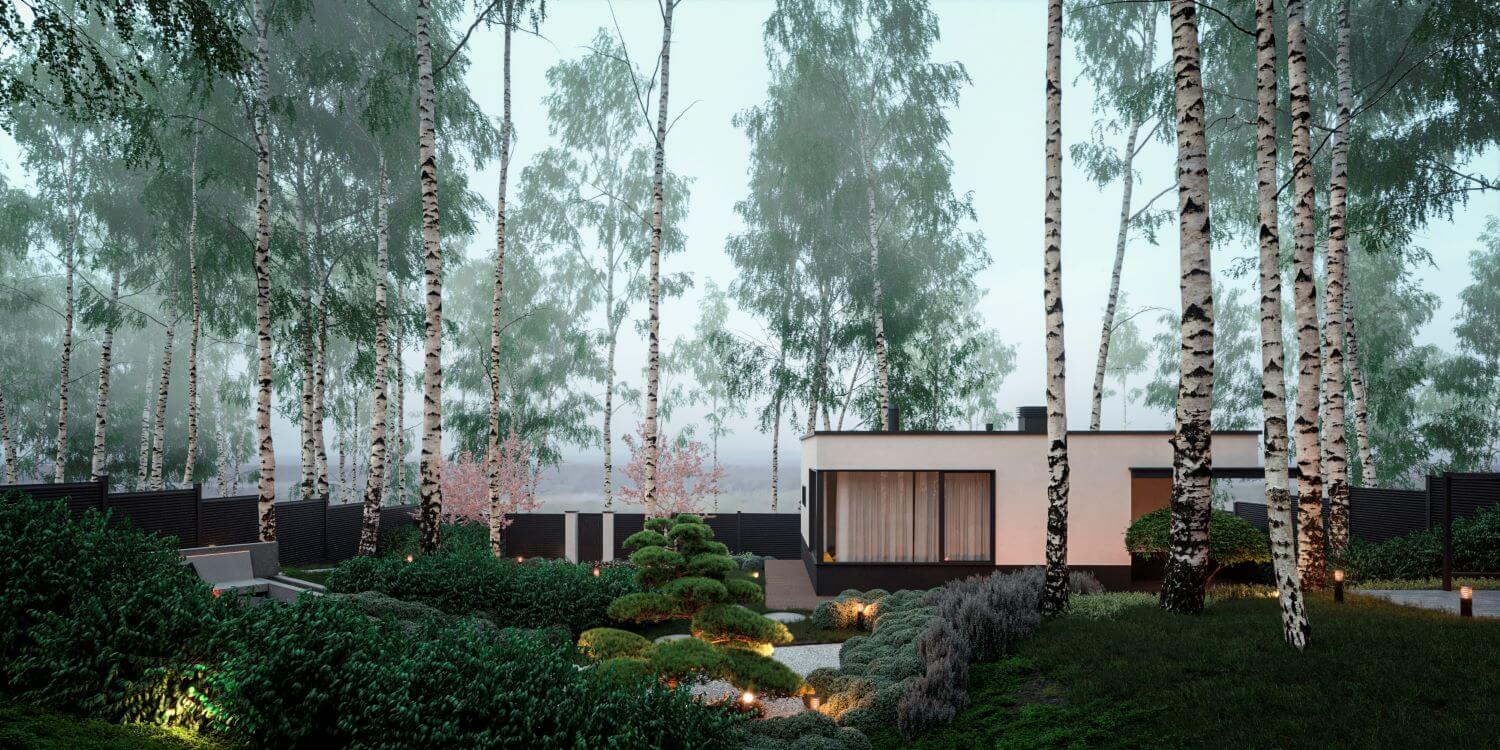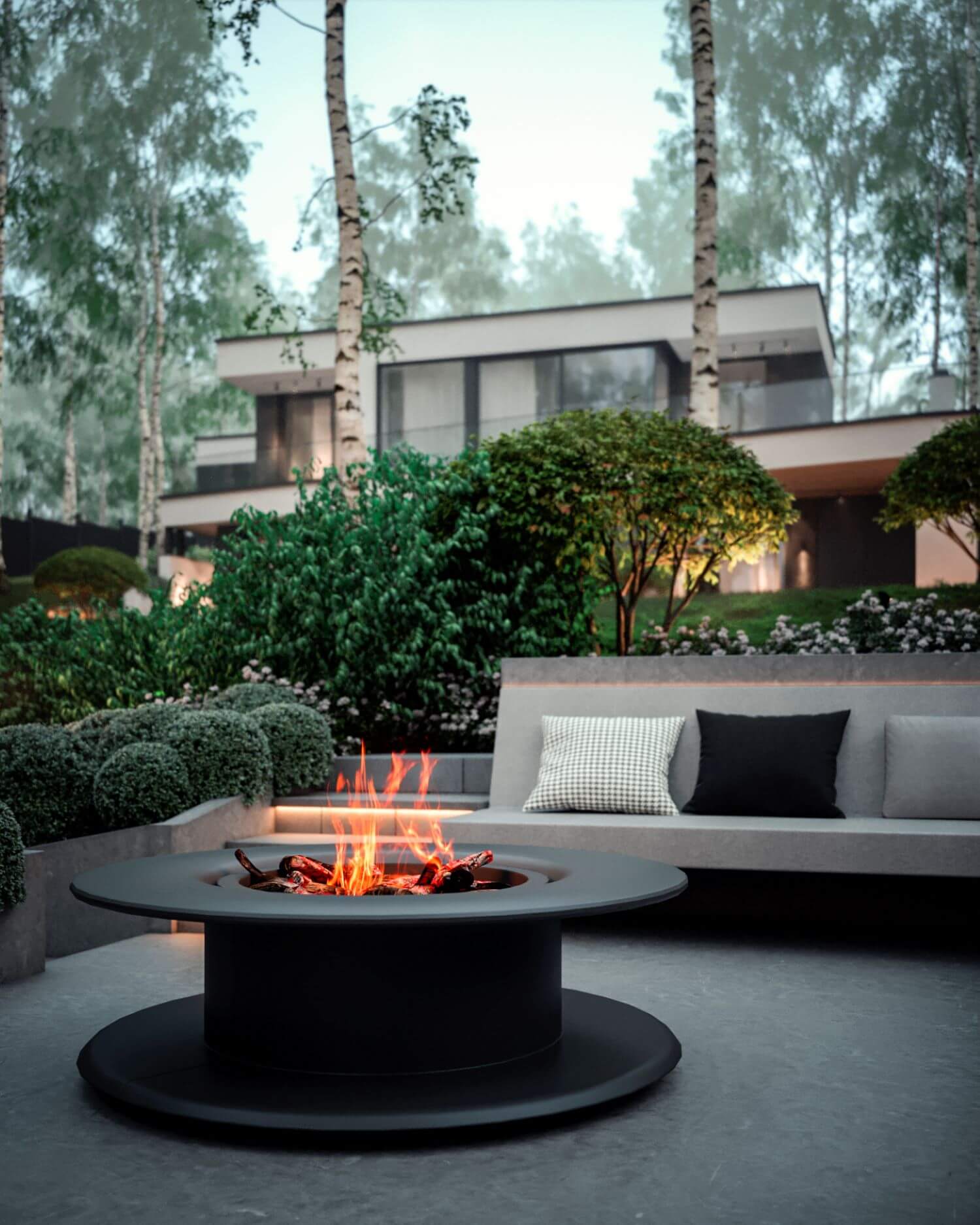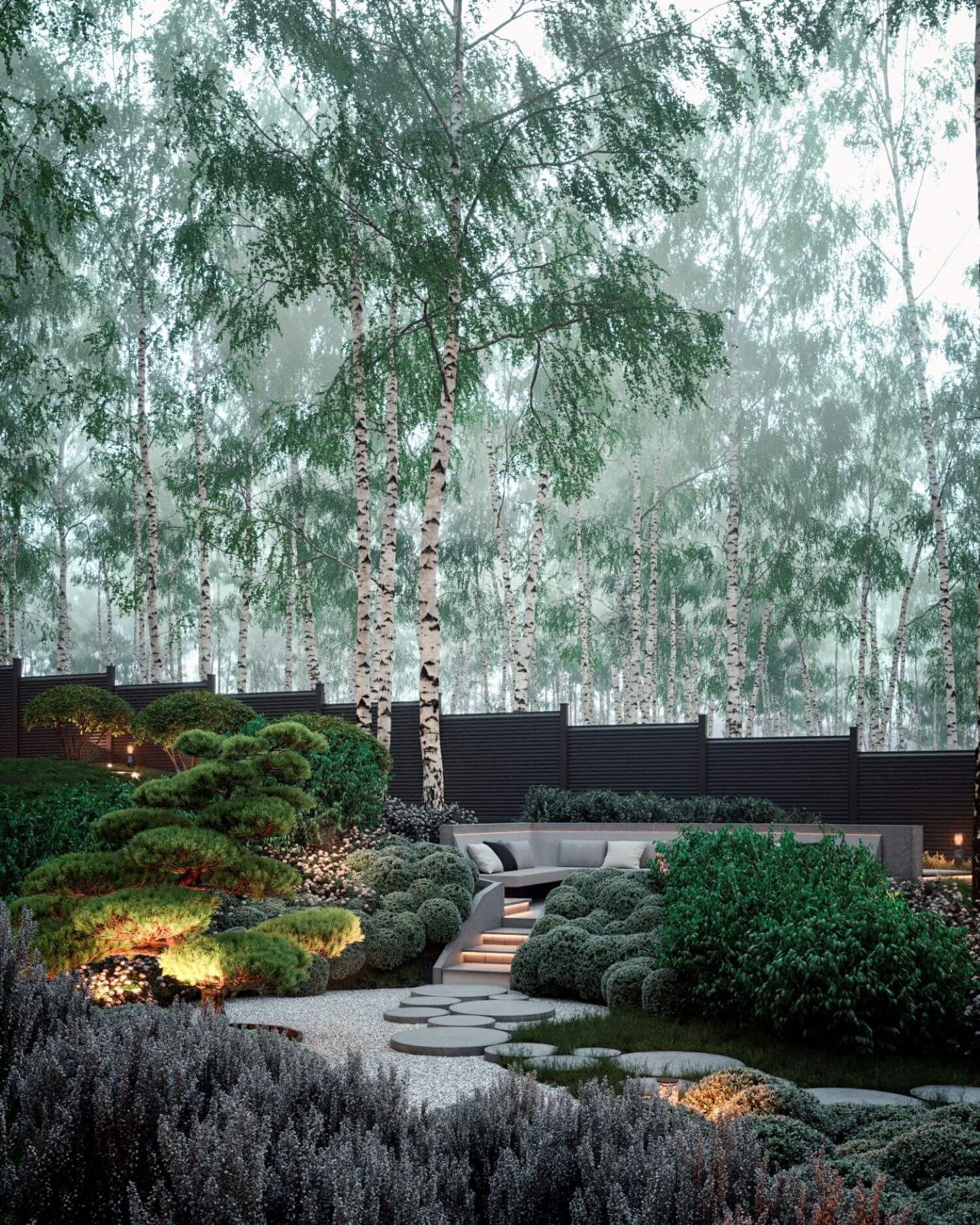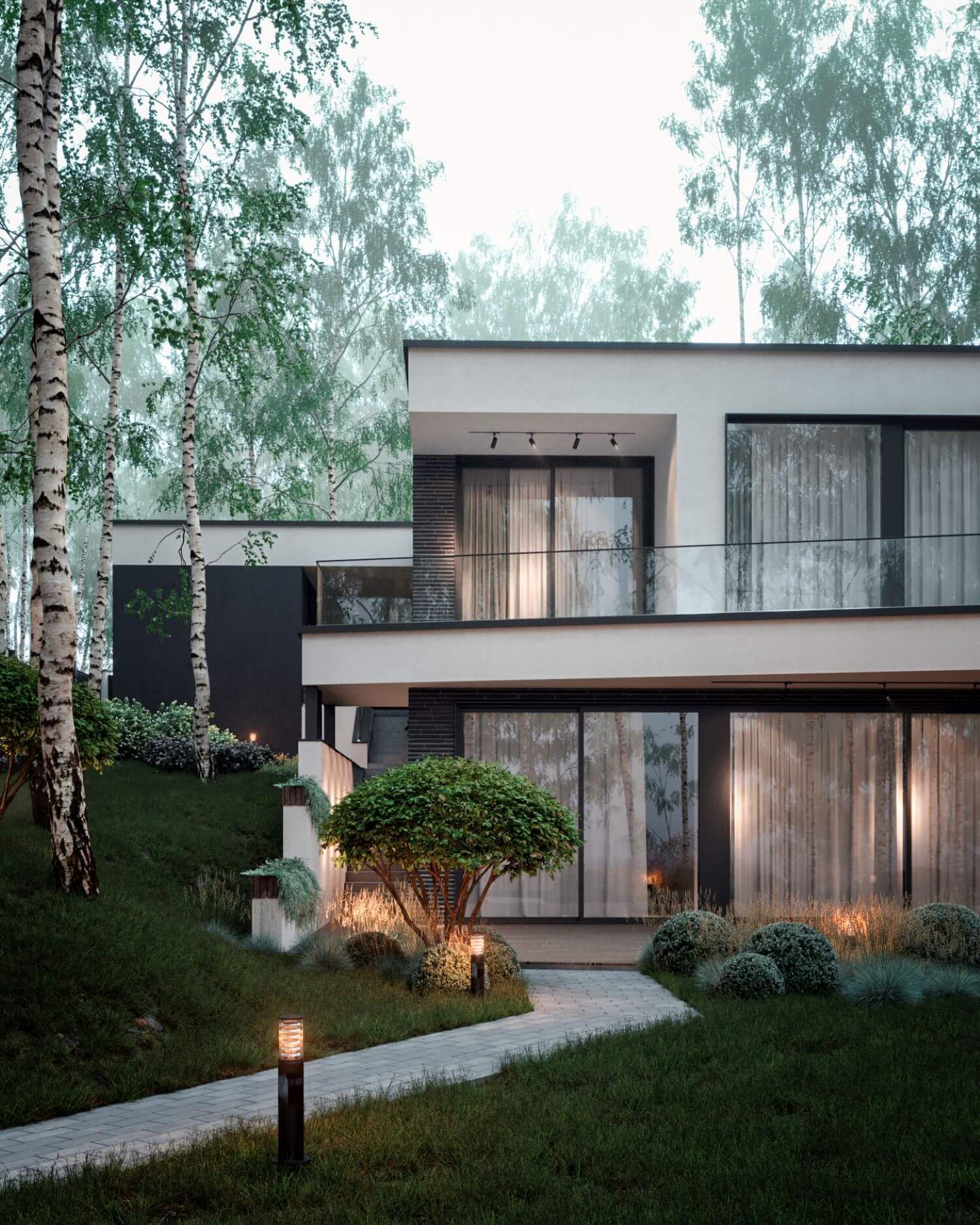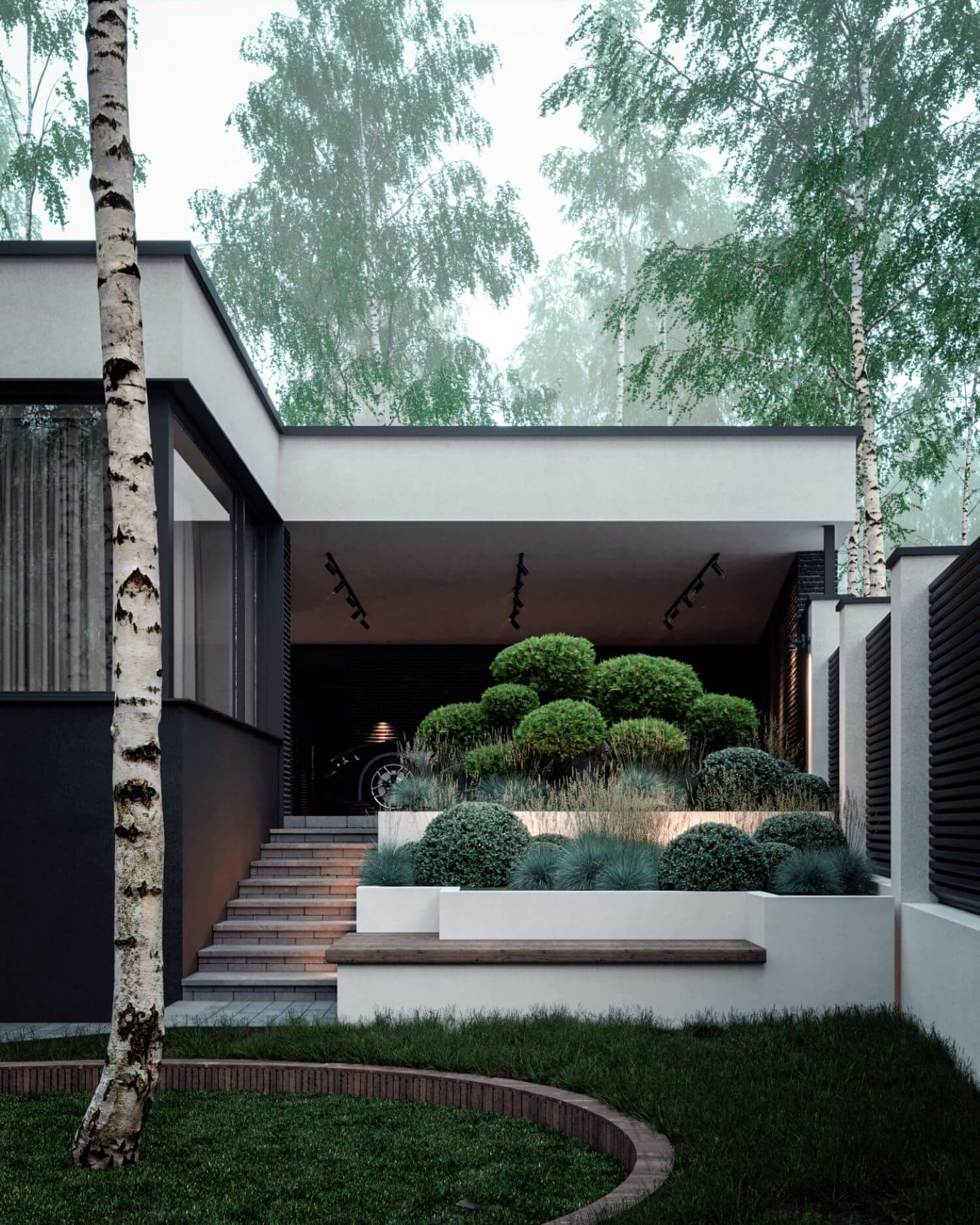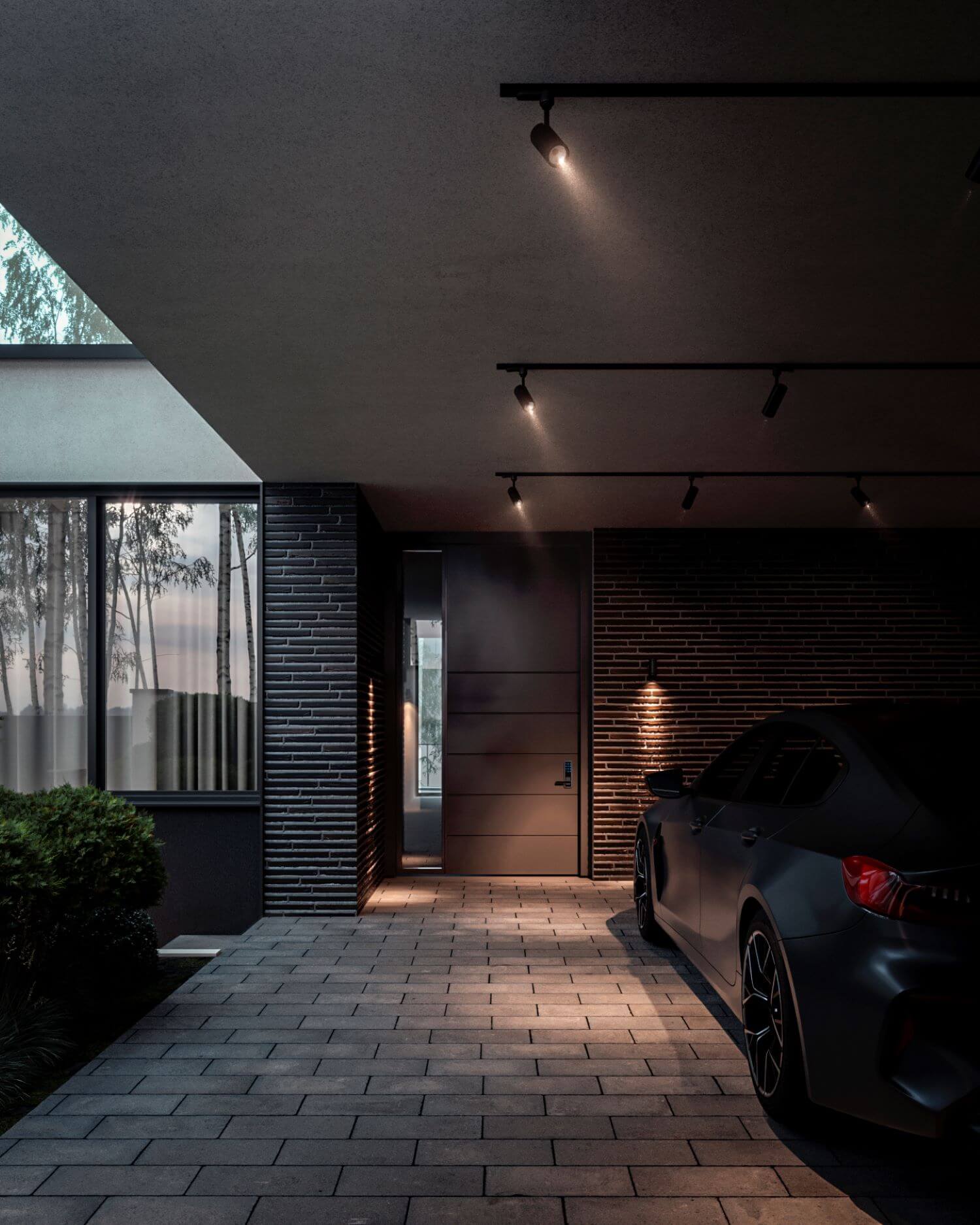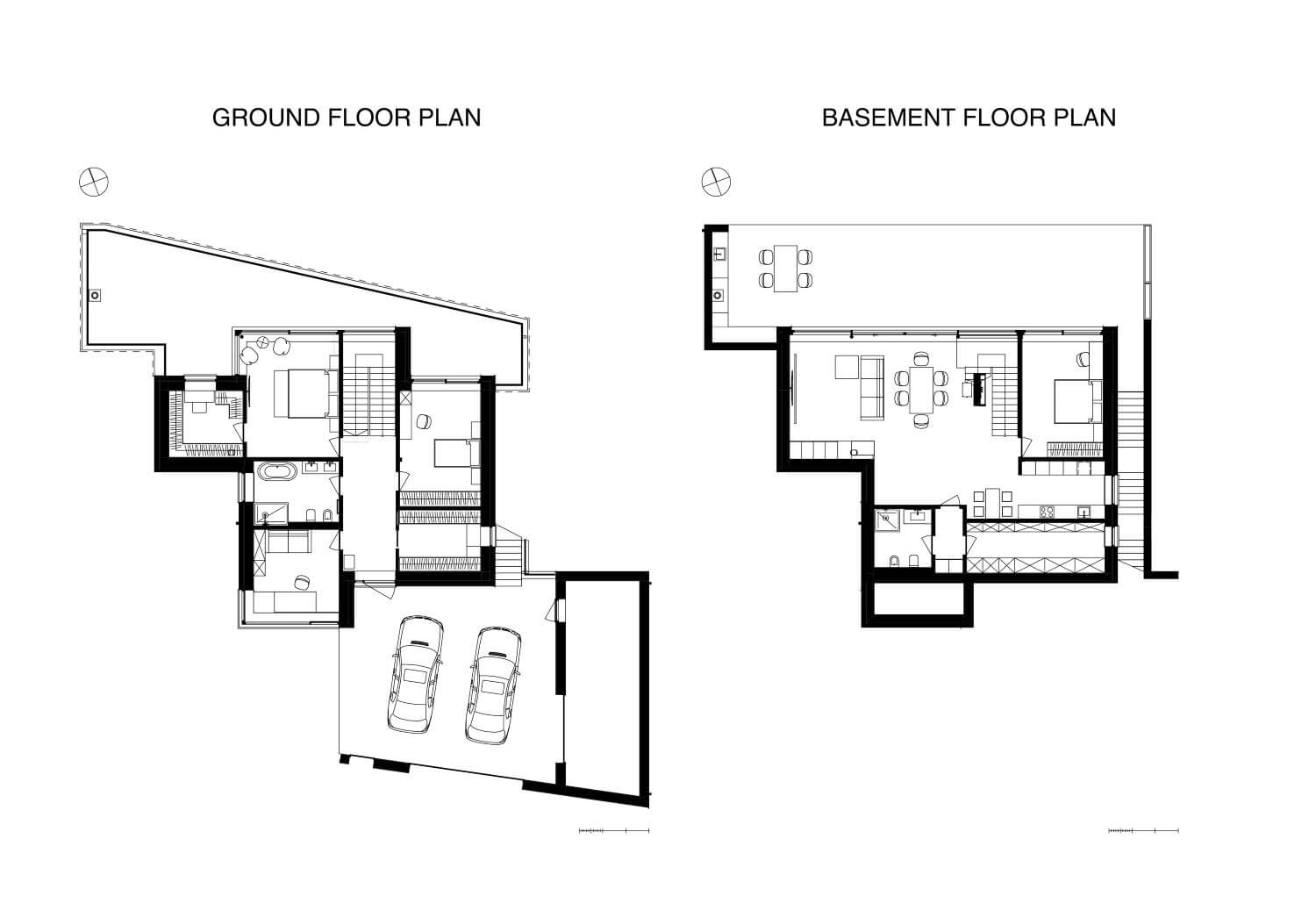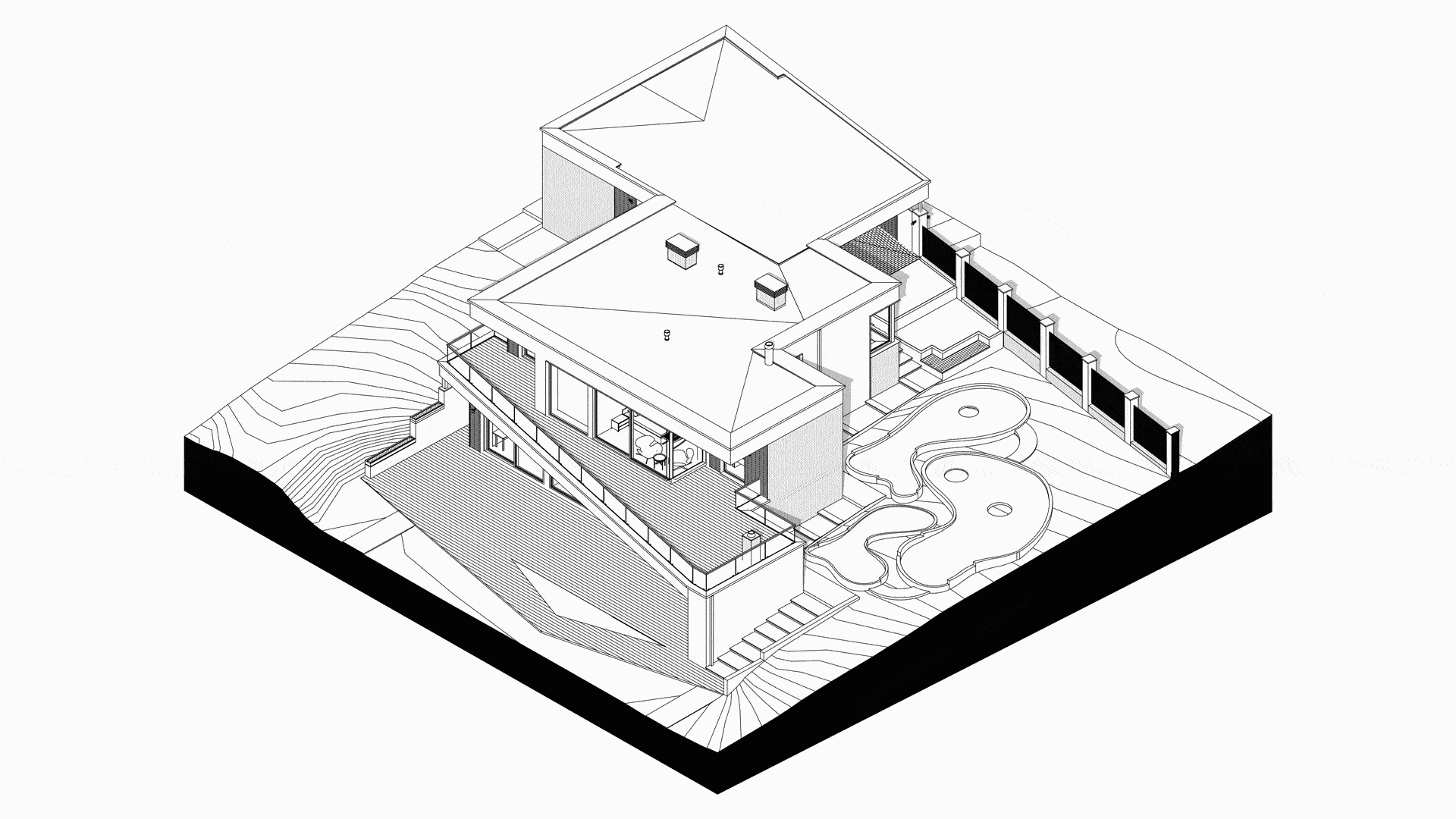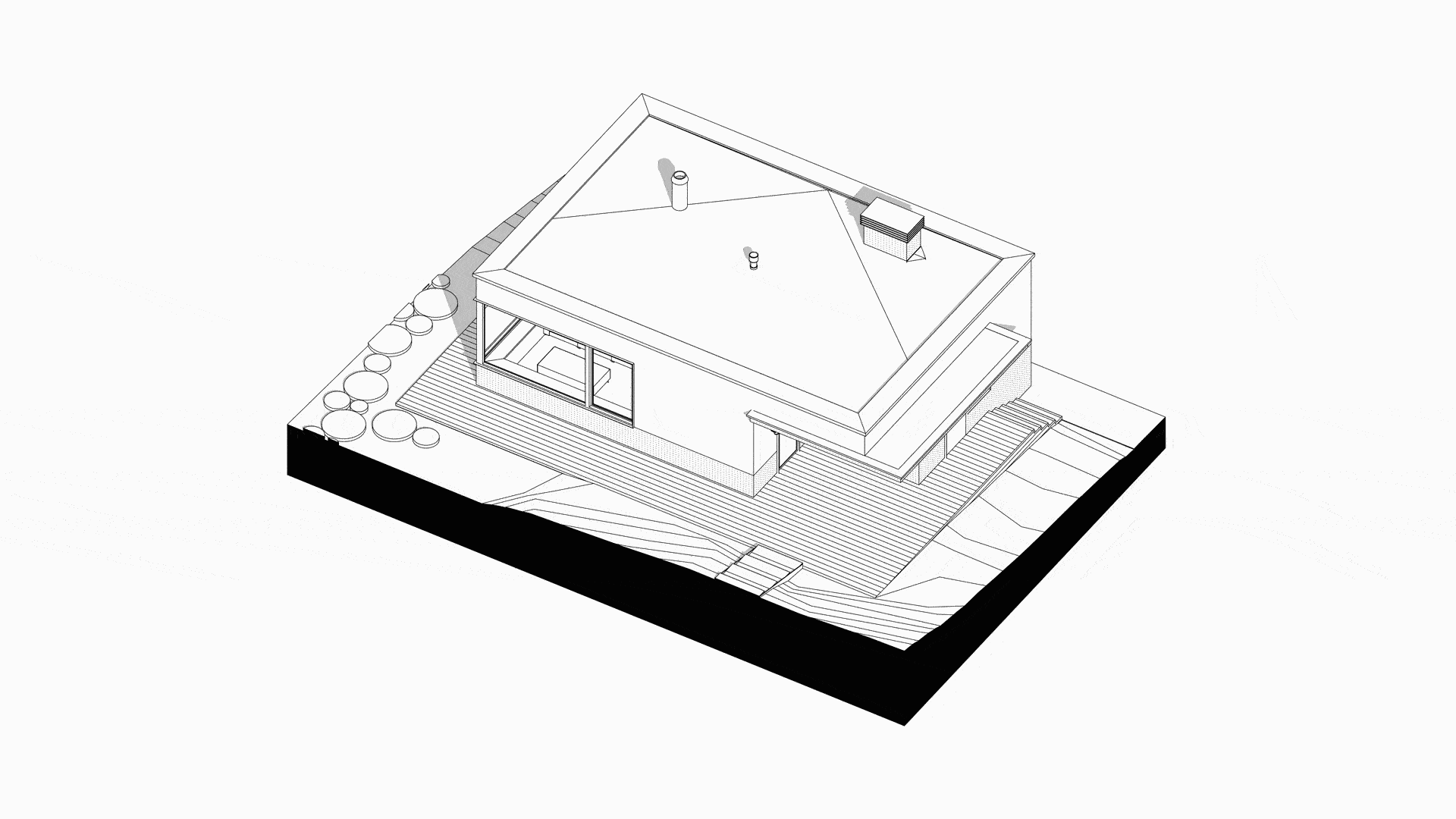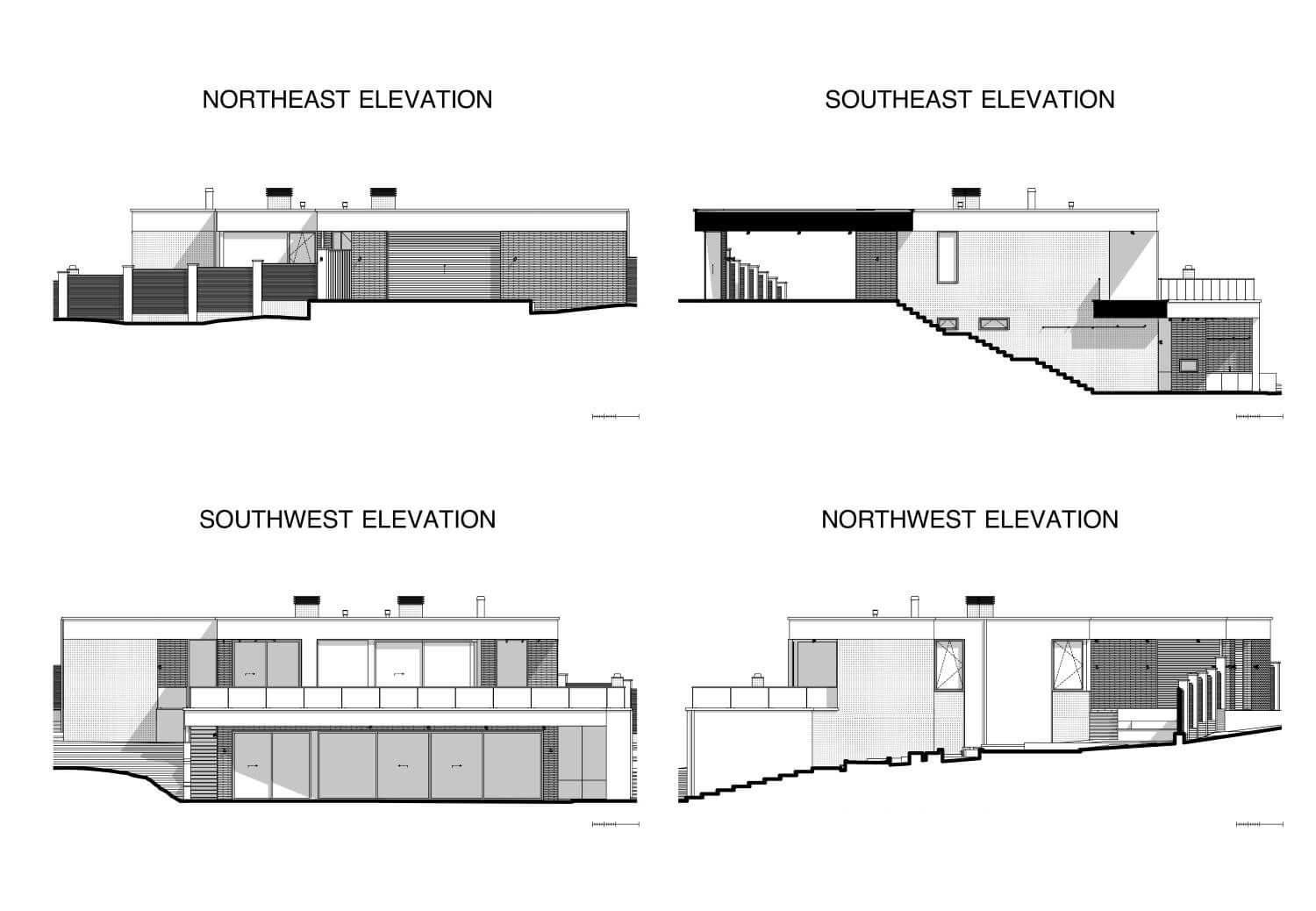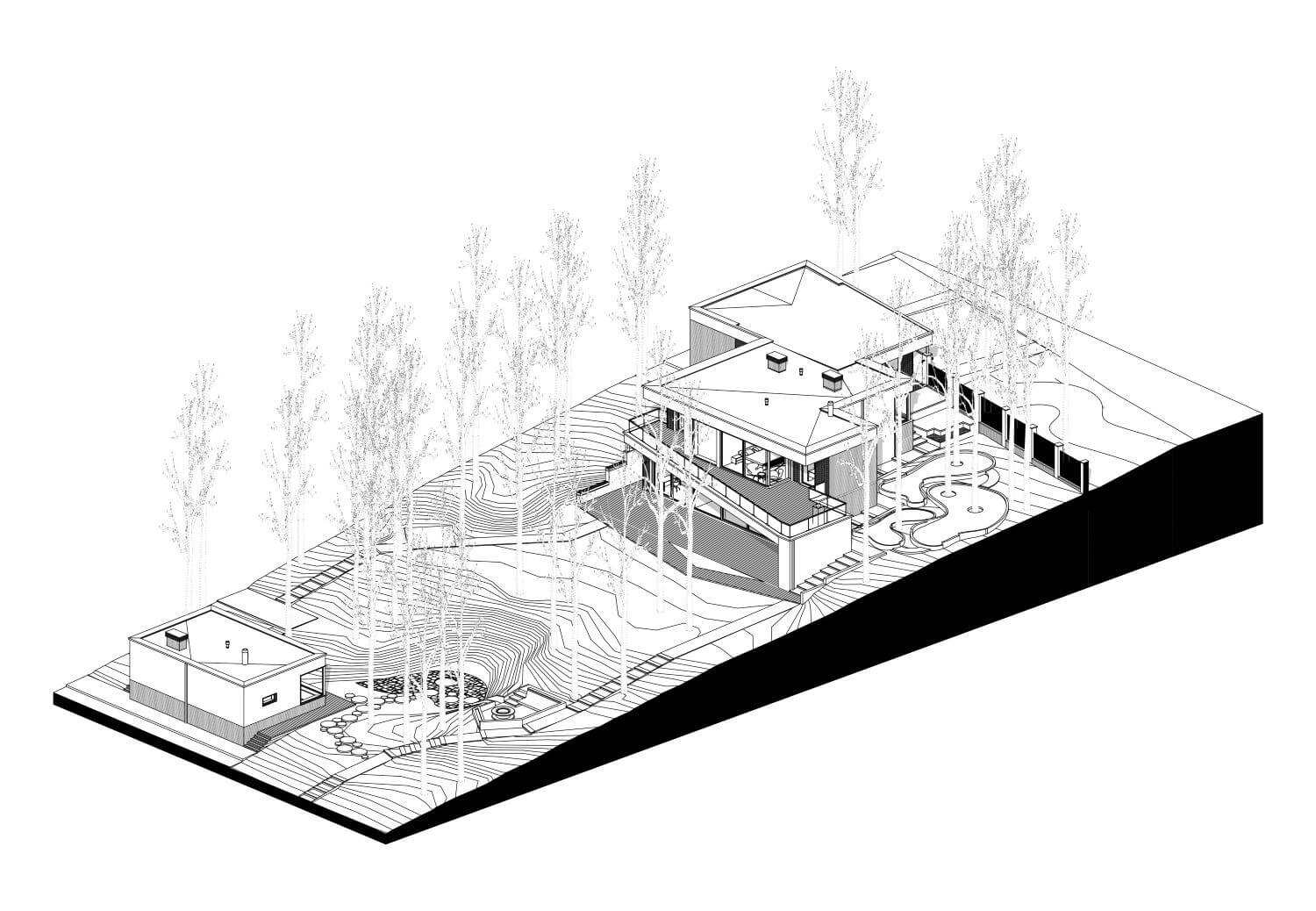 ---