Mutemba Architects: Sapanca S&M House is a chalet project that has been reconsidered due to the changing usage needs and some structural needs of a family of 3. A unique chalet design consisting of the letter M attracts attention with the unique snow view of Sapanca, and aims to create a living space that adapts elegantly to its location, in which the feeling of light, comfort and flow plays the leading role.
On the ground floor, there are common living areas, an industrial kitchen and a natural fireplace that will warm you up, there are 2 guest bedrooms and bathrooms, and the upper floor is designed as a parent bedroom and a children's room.
Furniture details and materials aim to create an elegant yet strong sense of space. The lighting setup has been created specifically for the artworks and designs throughout the house. With its directly connected indoor and outdoor spaces, the use of natural materials and its tireless forms, our winter tale design offers a life experience that creates a refined impression consisting of the letter "M" but at the same time makes everyone feel that they can truly live and feel comfortable in the space.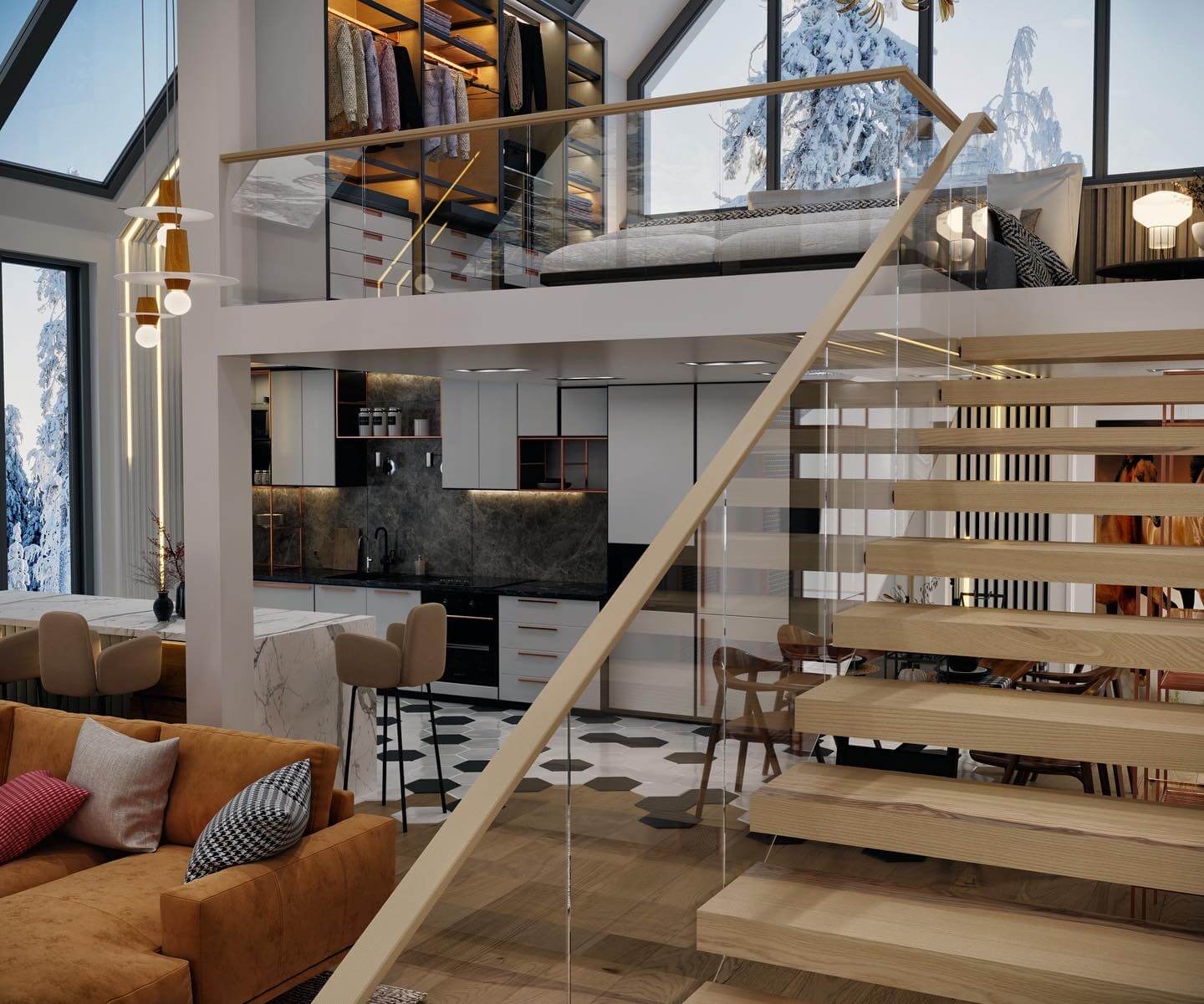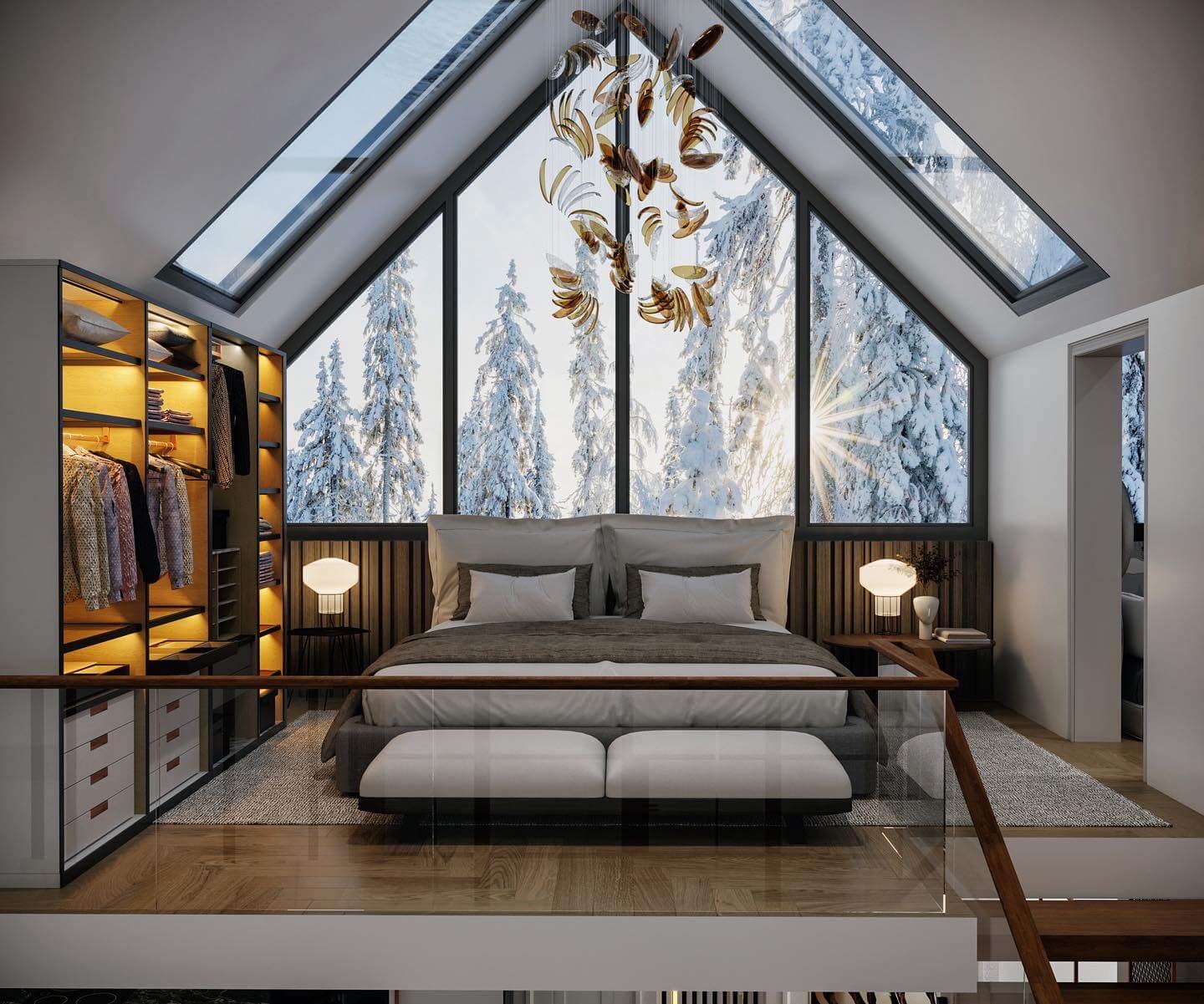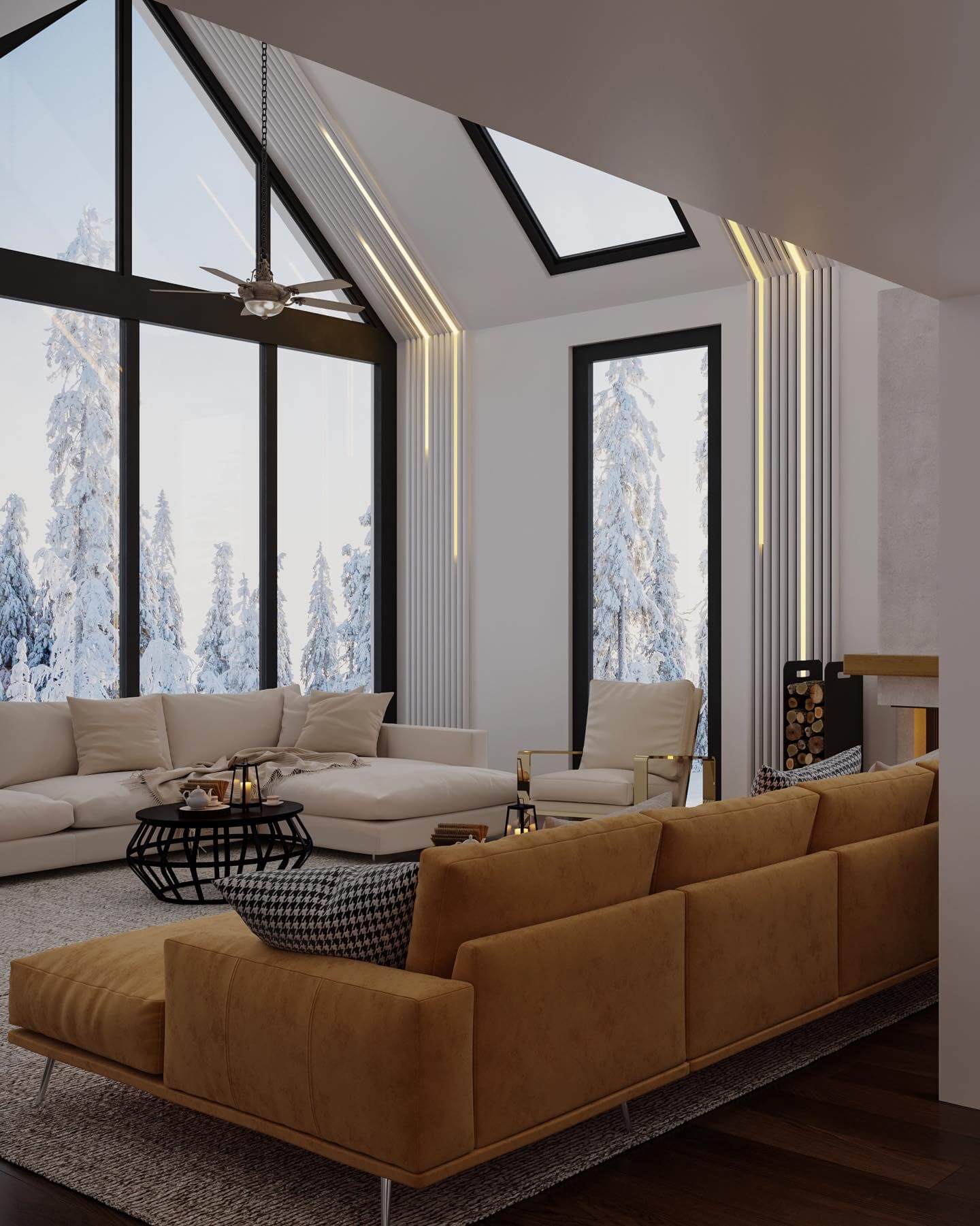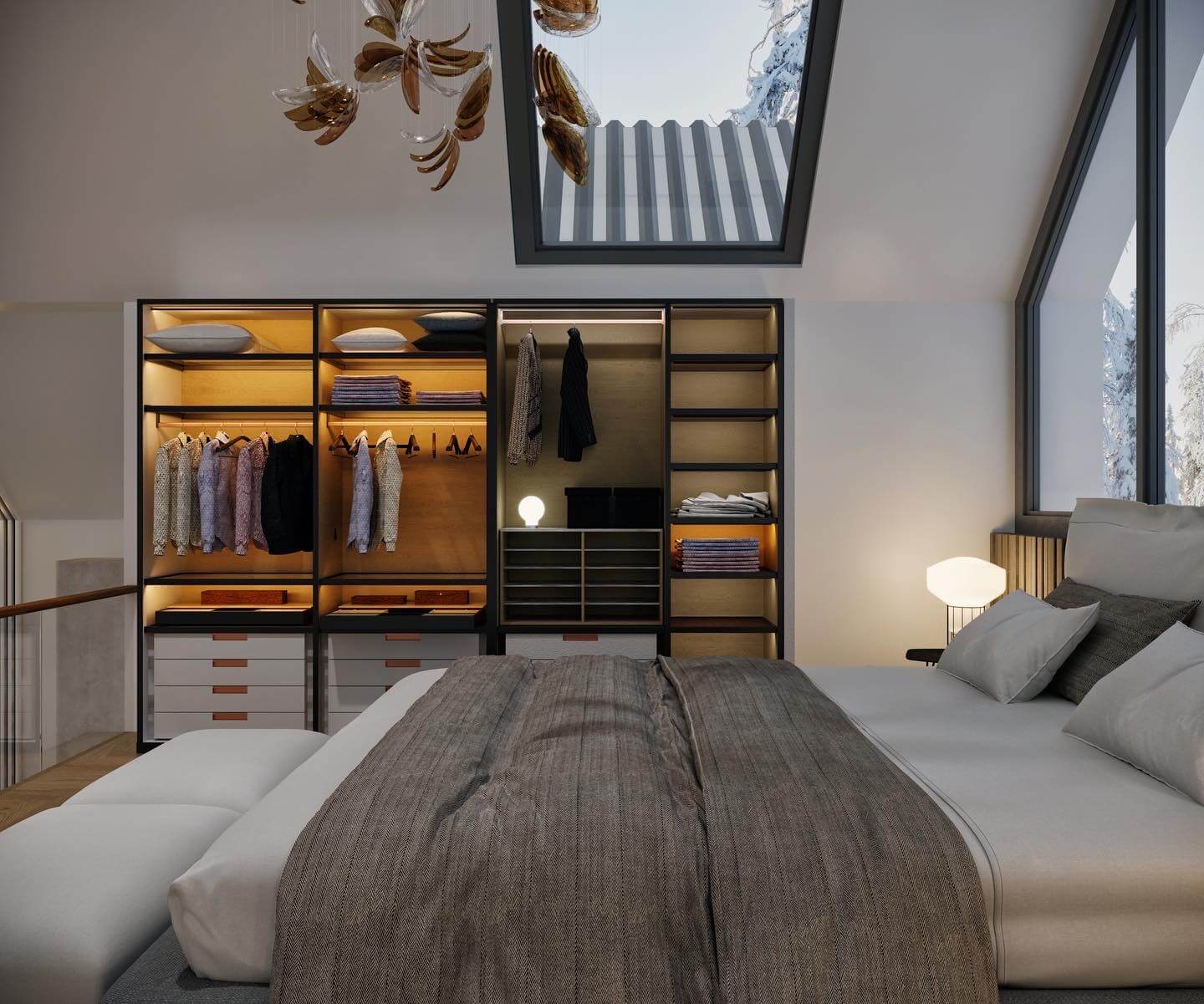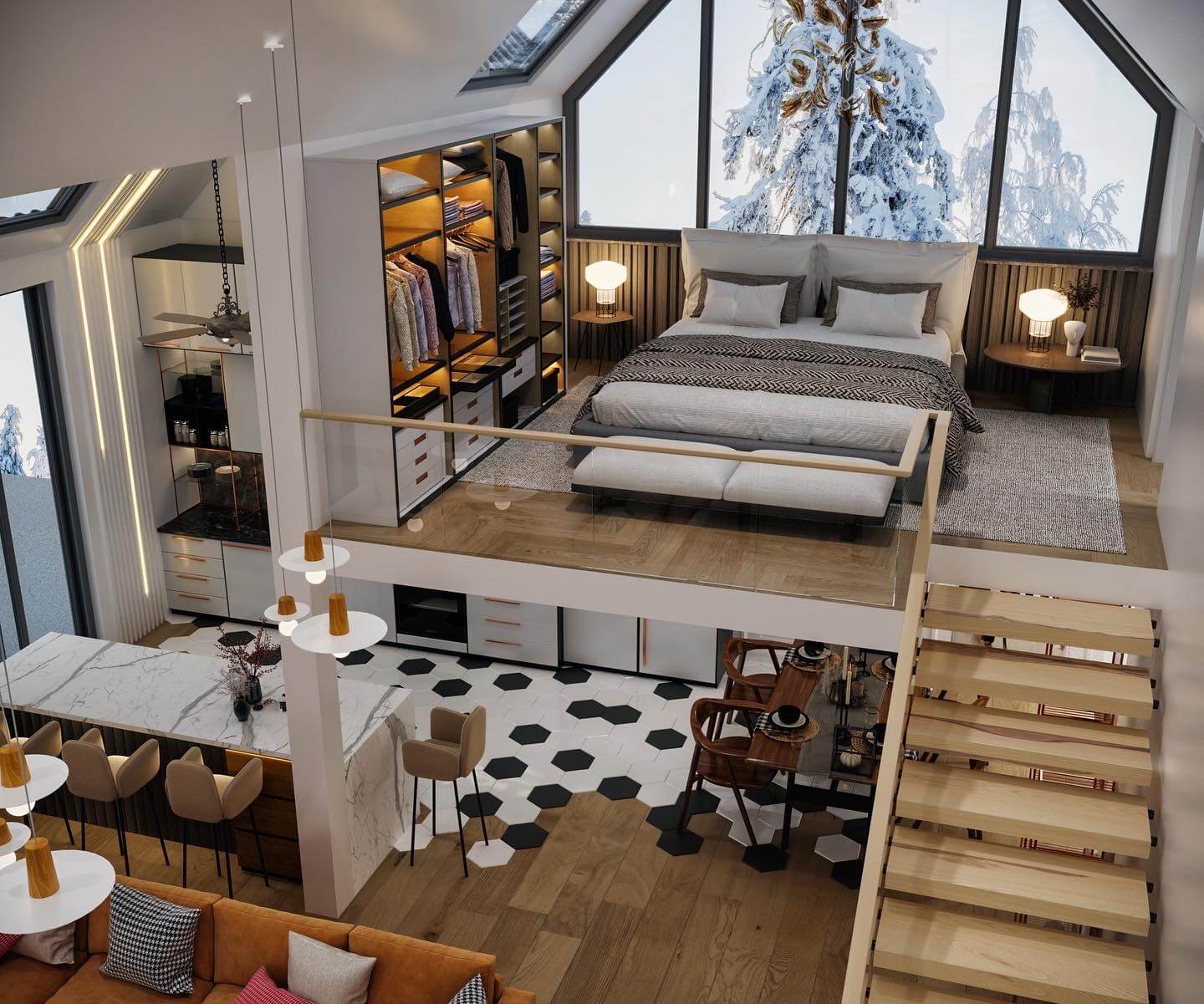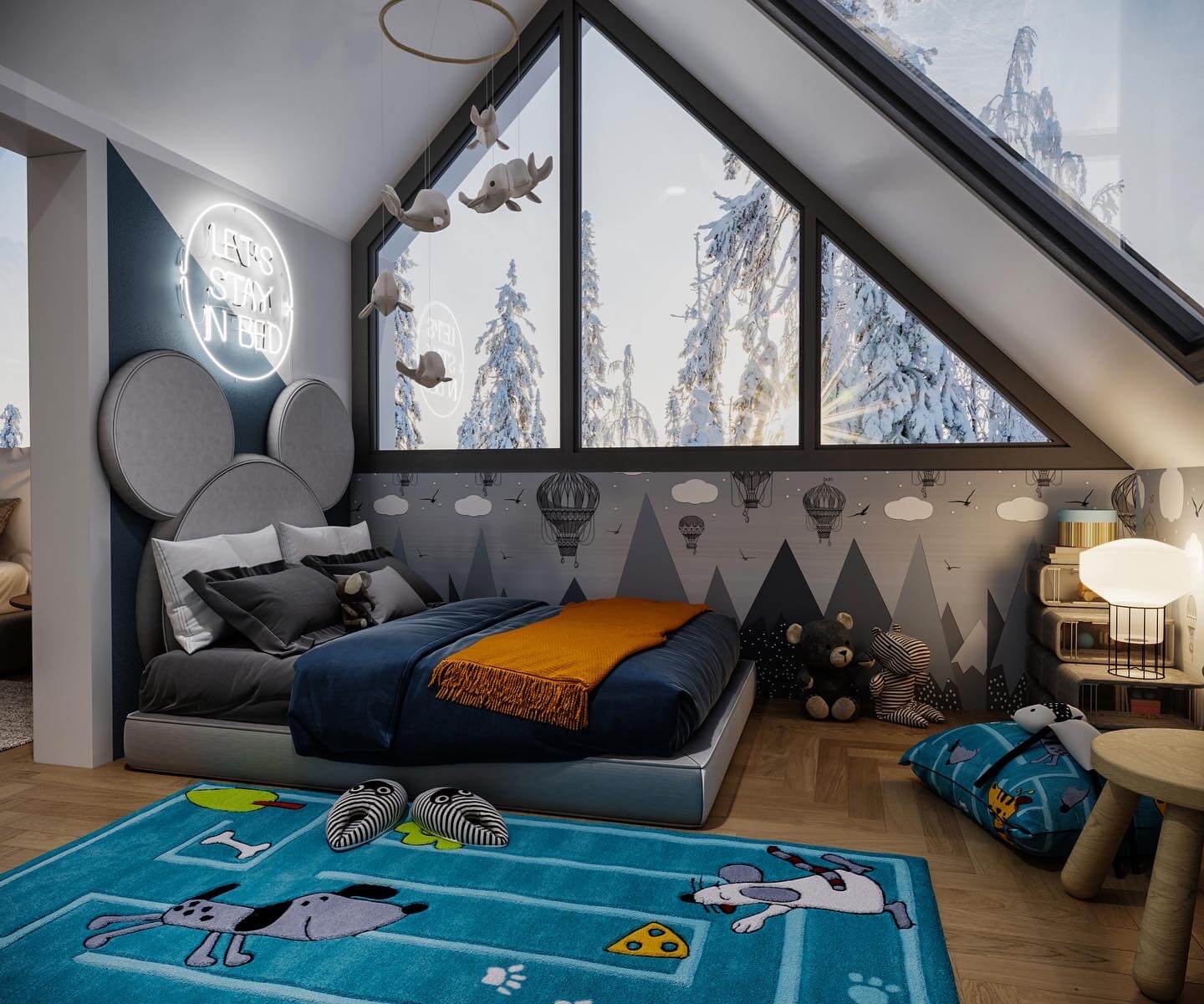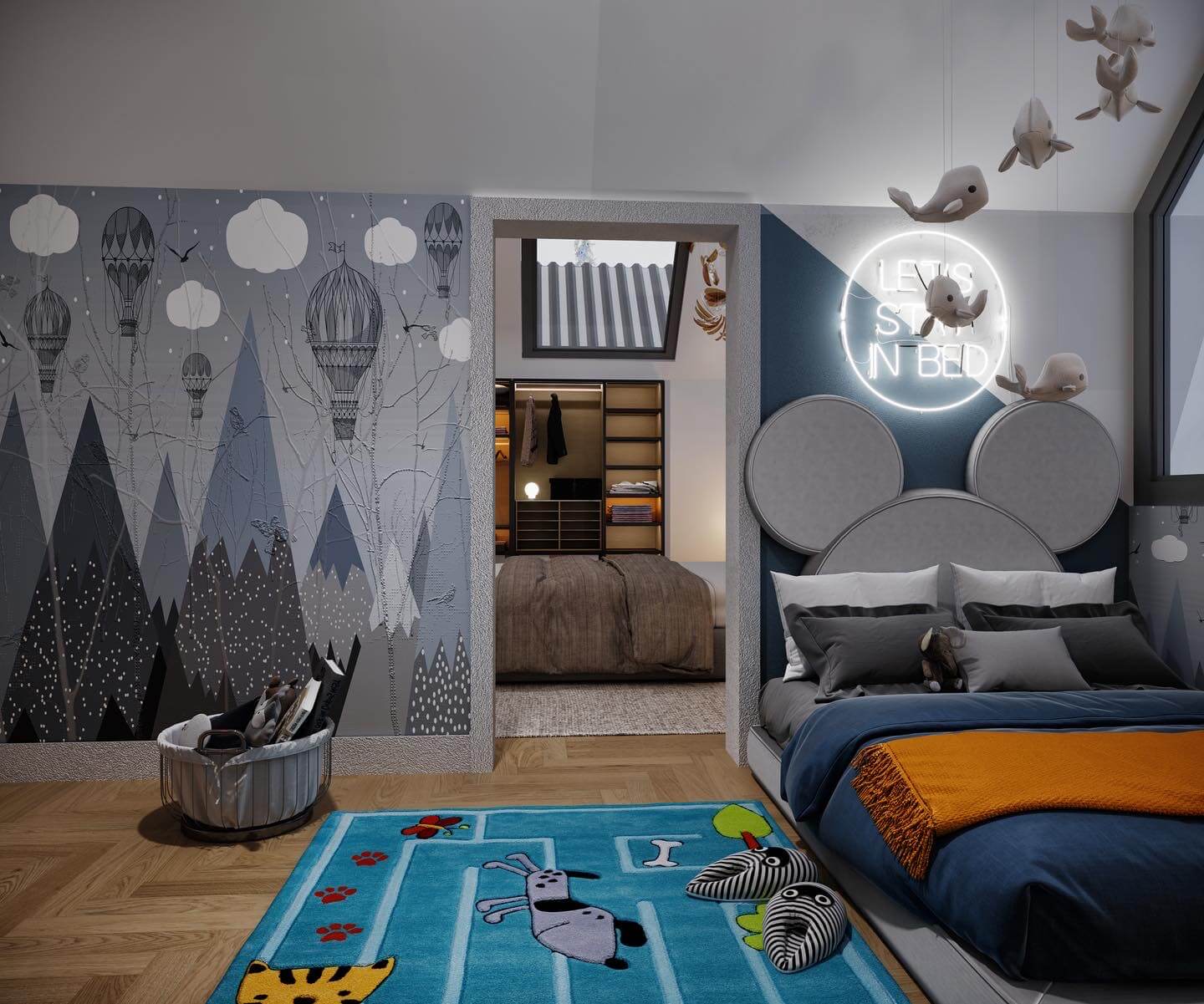 ---