Environment:
Karlen + Clemente: The primarily rectangular-shaped land, with a wide front facing north, is located in the town of Rio Tercero, in an environment in the process of urbanization with medium-sized lots and whose building code requires removals on all sides of the land, in different proportions.
Use:
Functionally, the project is essentially a dwelling for permanent use, where the ground floor is exclusively social and services, and the upper floor is essentially nocturnal, with a large balcony that expands towards the front that allows you to enjoy the urban landscape that surrounds it.
On the street are the vehicular and pedestrian entrances respectively, generously removed to allow vehicle parking and provide a better perspective. Inside the main hall, the vertical circulation nucleus stands out and, assembled in strips, forming the entire possible width of the land, the social area of ​​kitchen-dining room-living room that opens onto a gallery with views towards the patio. Upstairs there are 2 bedrooms with bathroom and master suite with dressing room and private bathroom.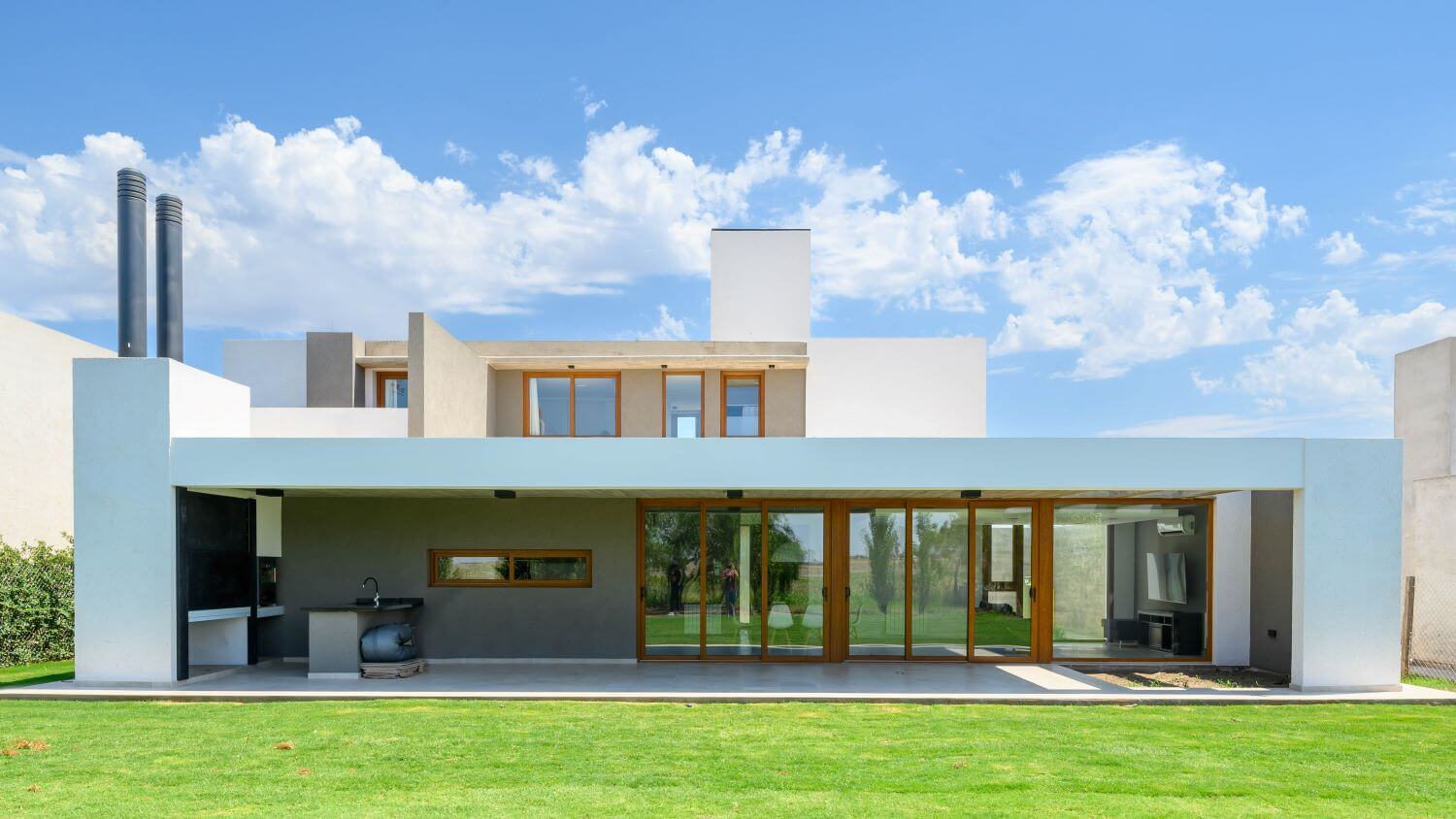 Character:
Aesthetically we try to achieve pure and clear shapes, working by opposing blind material planes and concrete with areas of transparency and openness.
As a result, the house appears heavy on its front façade, a product of the blind box that supports the garage and the entrance hall, while, on its back, it opens completely to the patio, seeking to highlight its horizontal character and connecting with the green areas.
The materials were chosen for their stony feel and low maintenance, and for this purpose, exposed concrete framed in horizontal boards, thick troweled plaster and extensive wood-like PVC glass carpentry was chosen.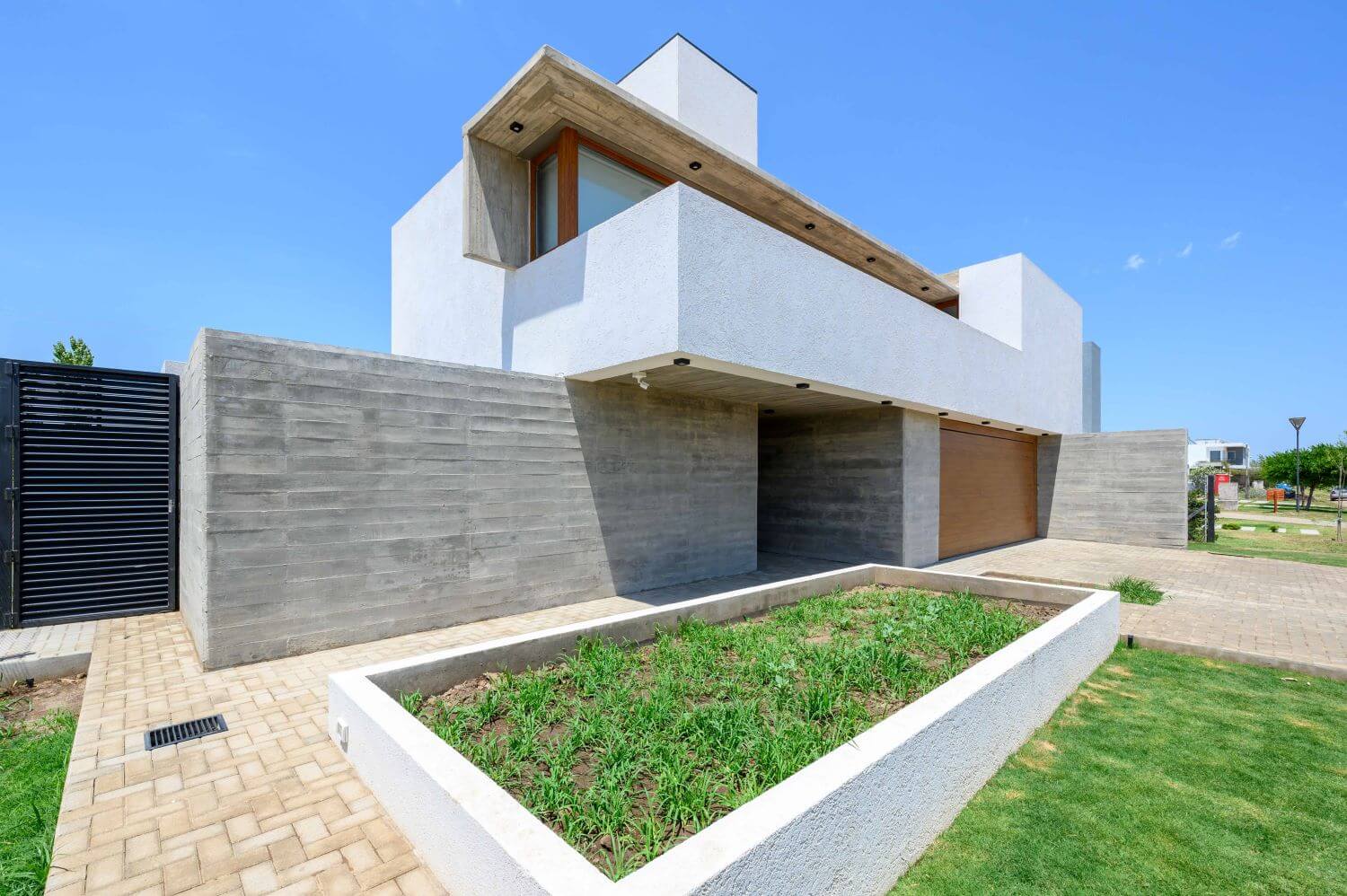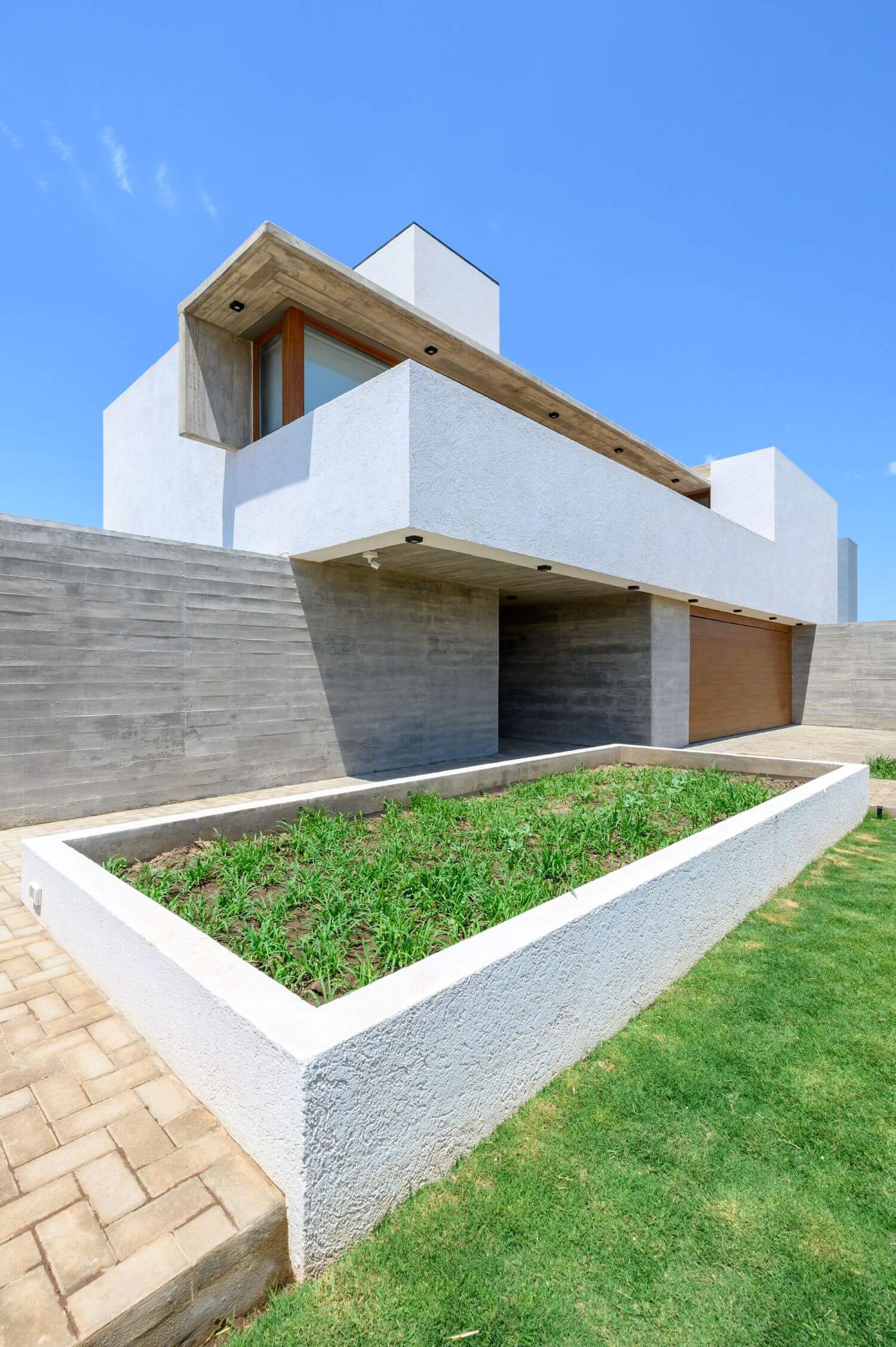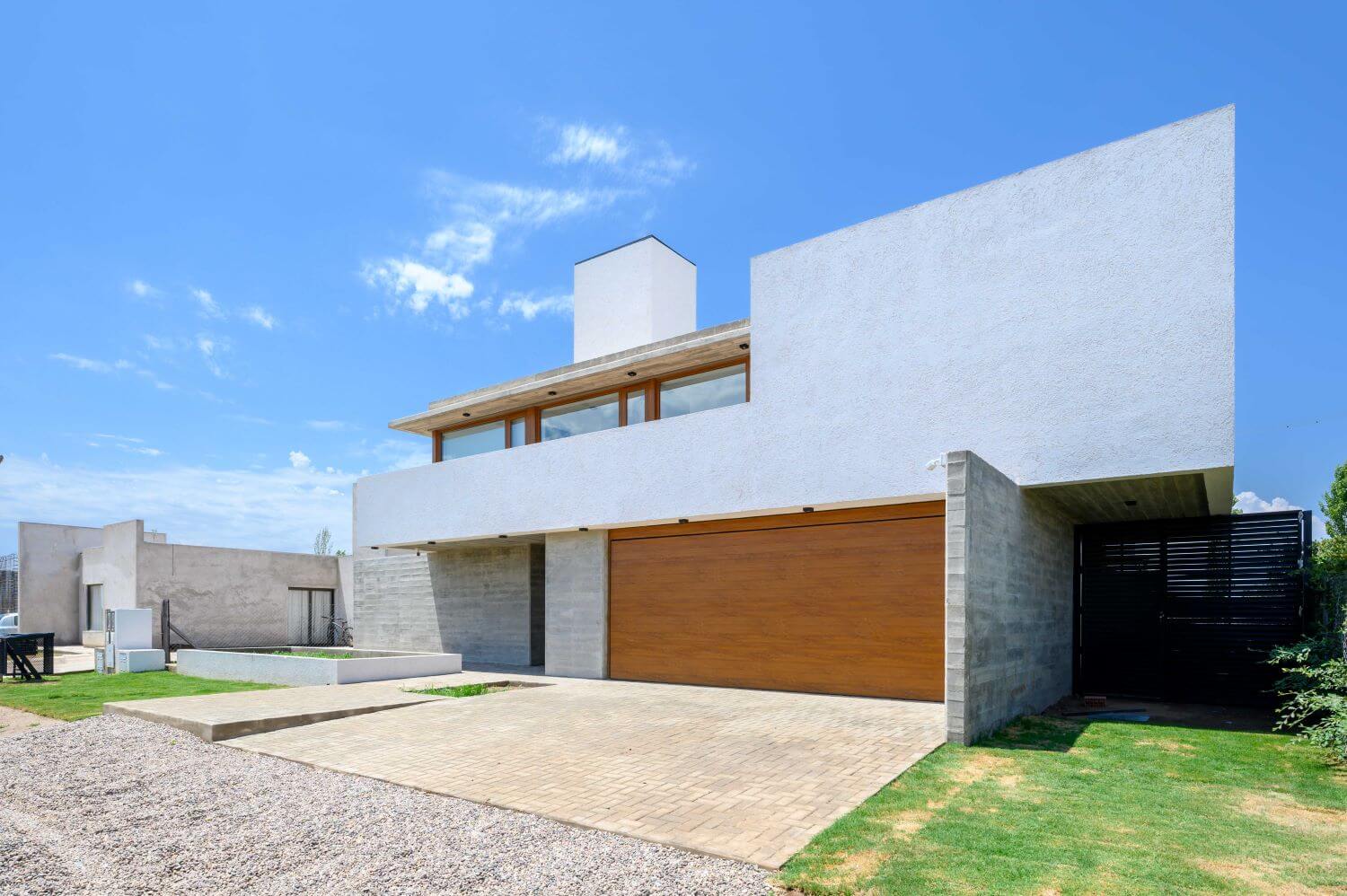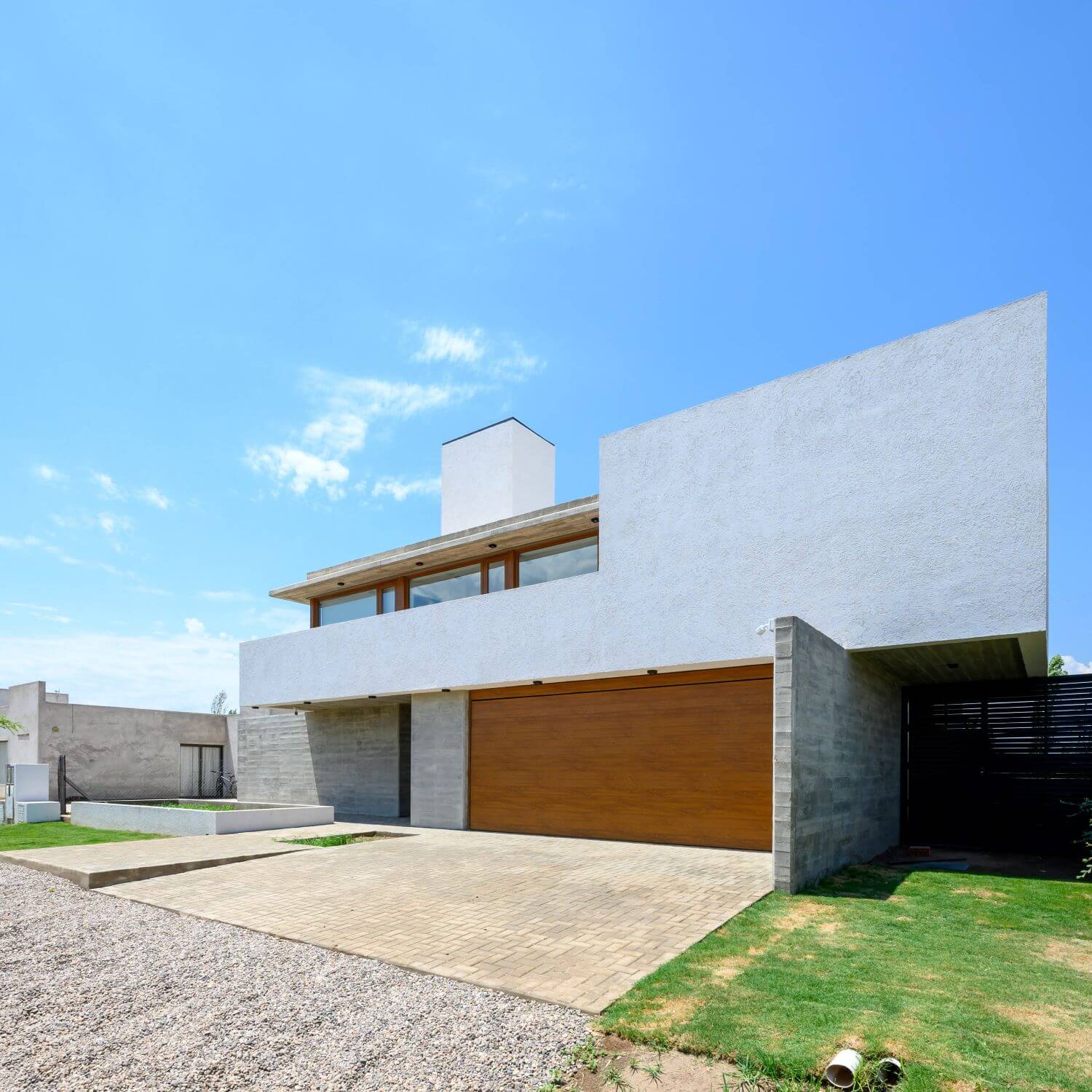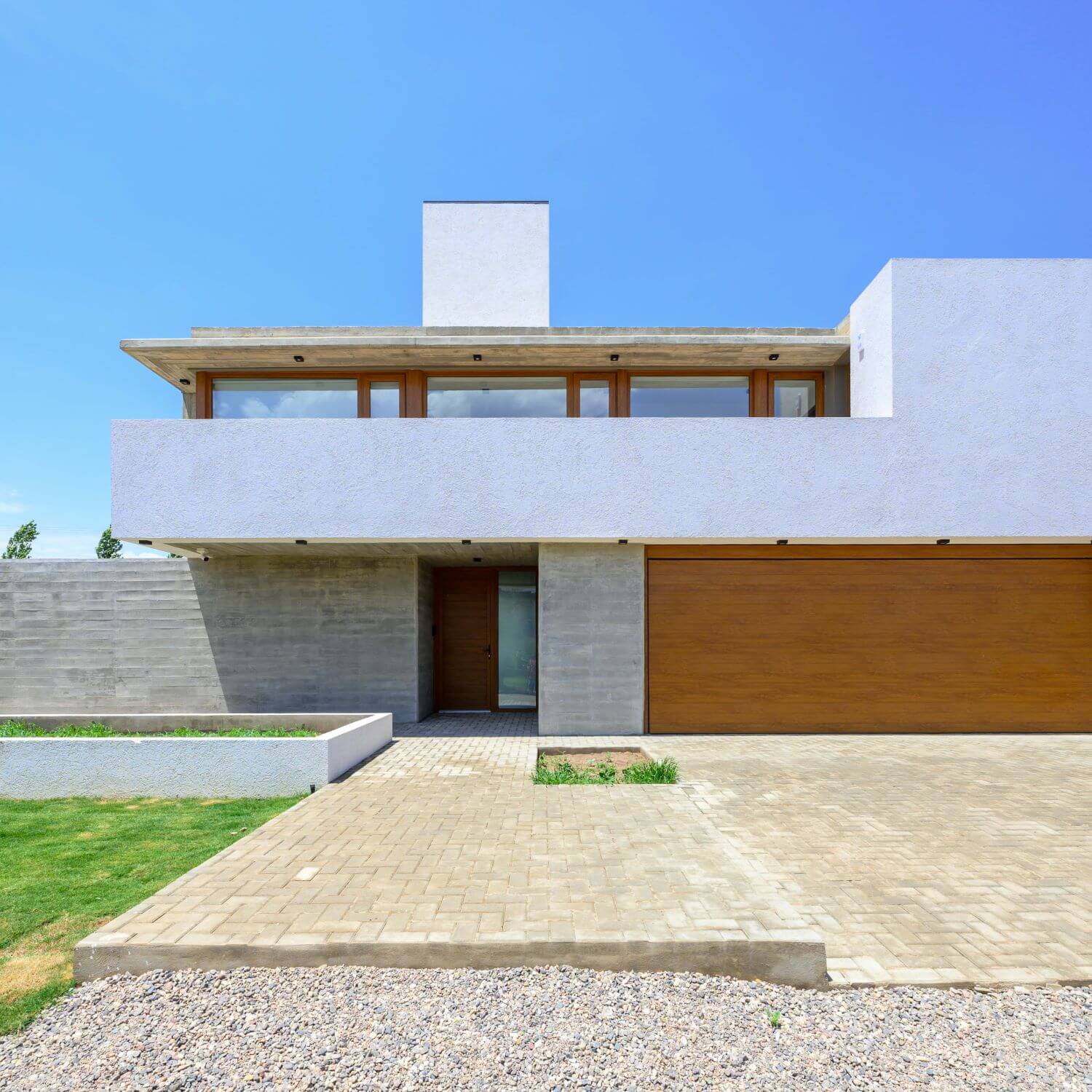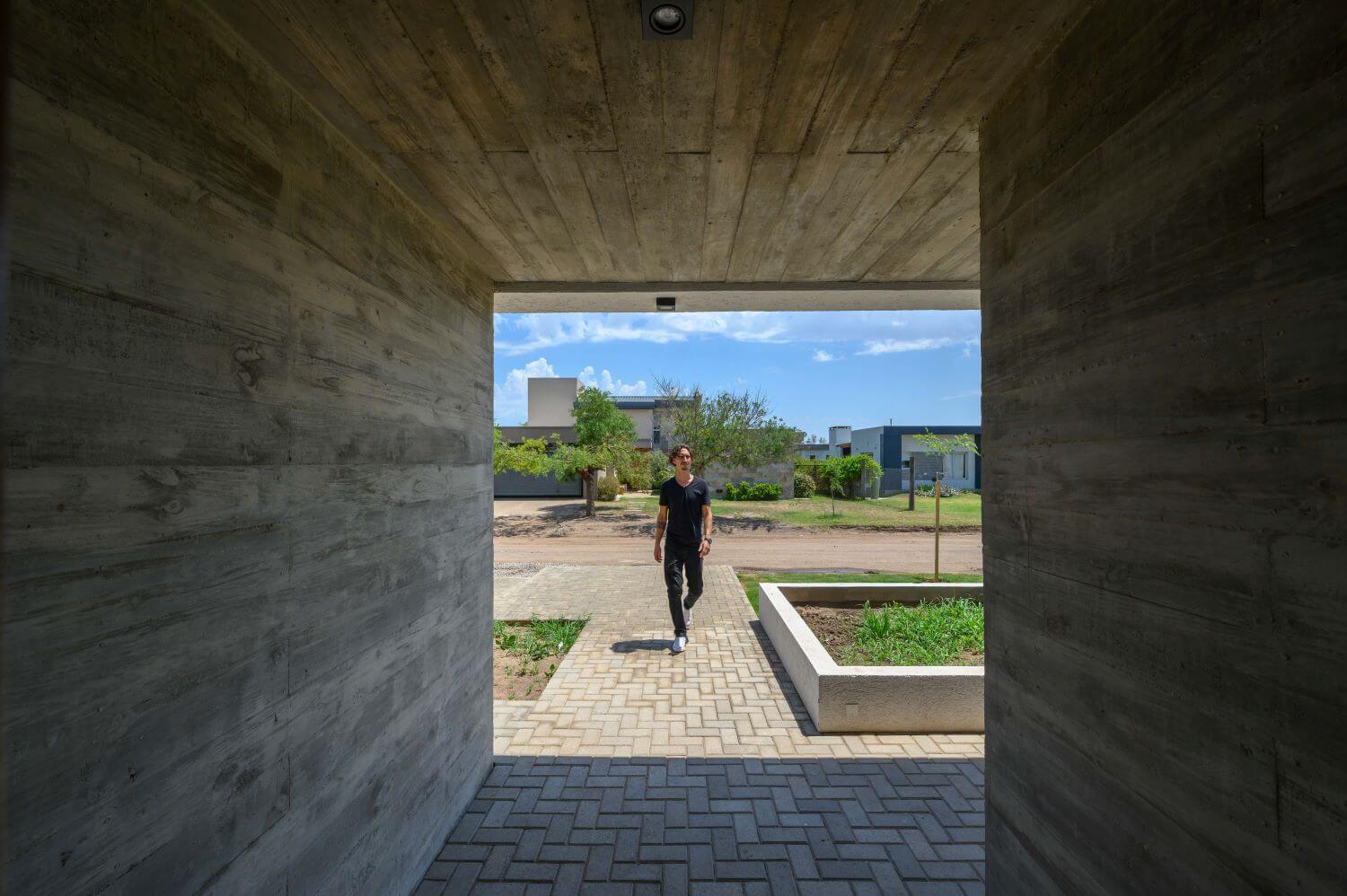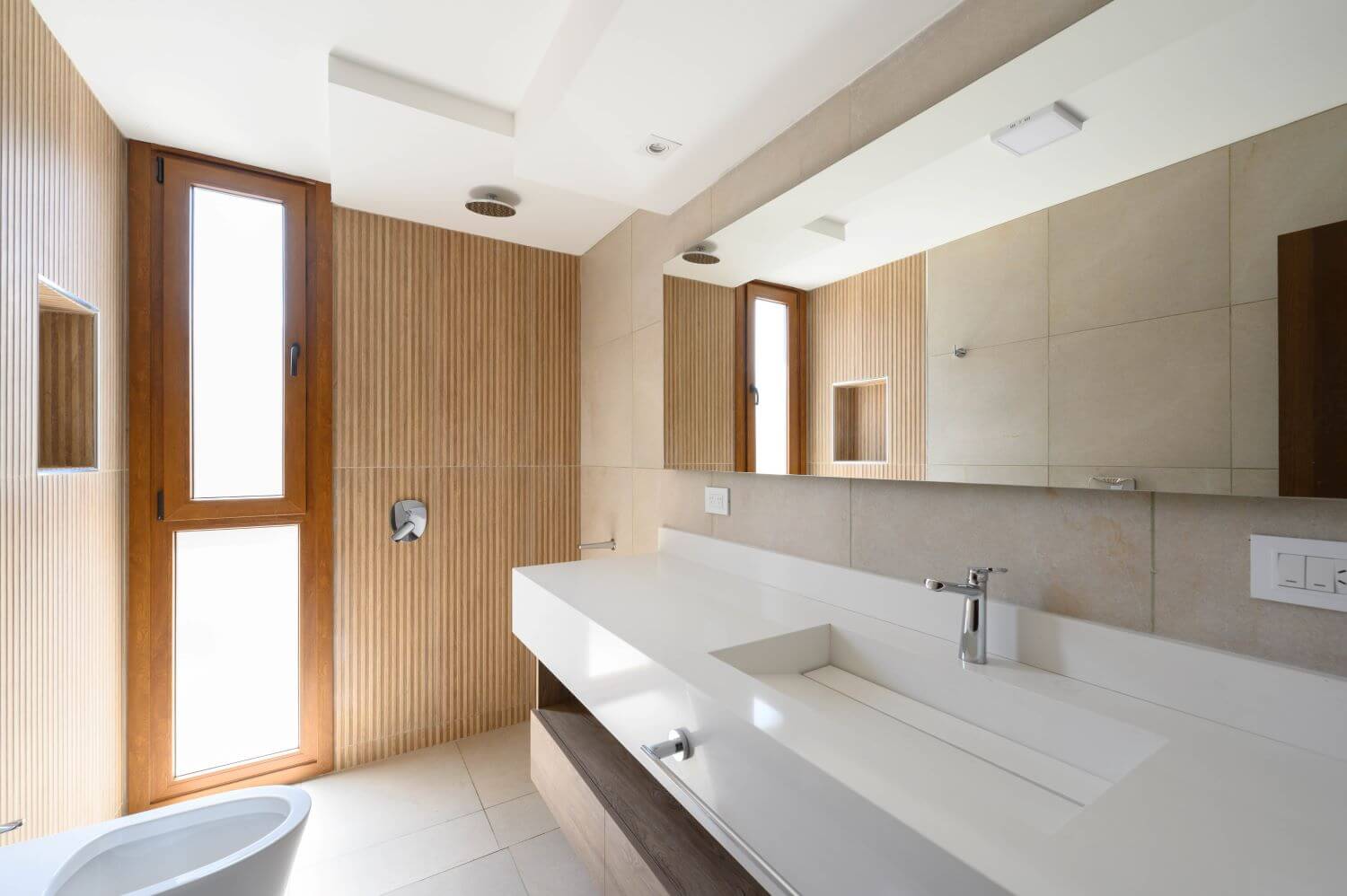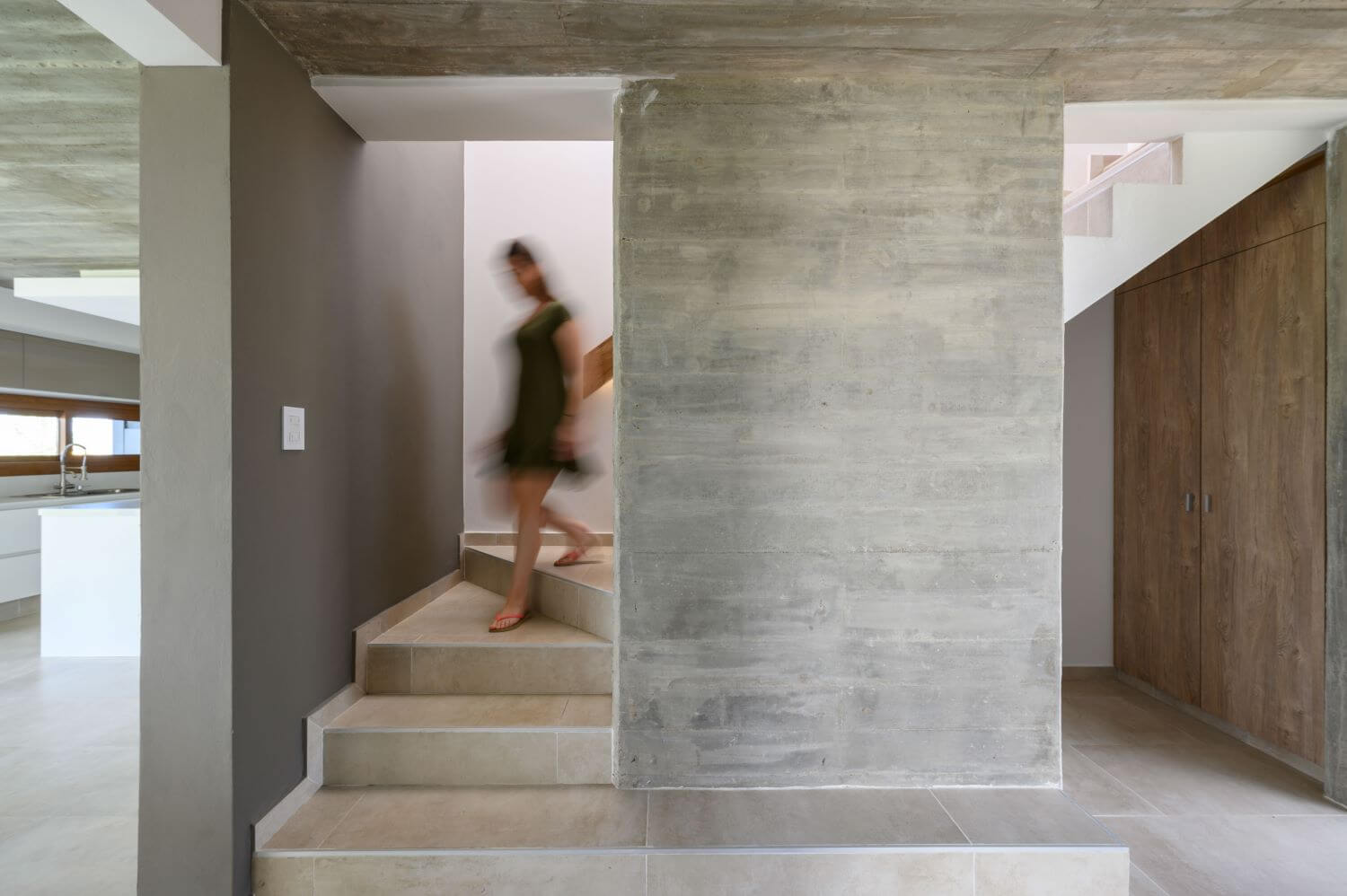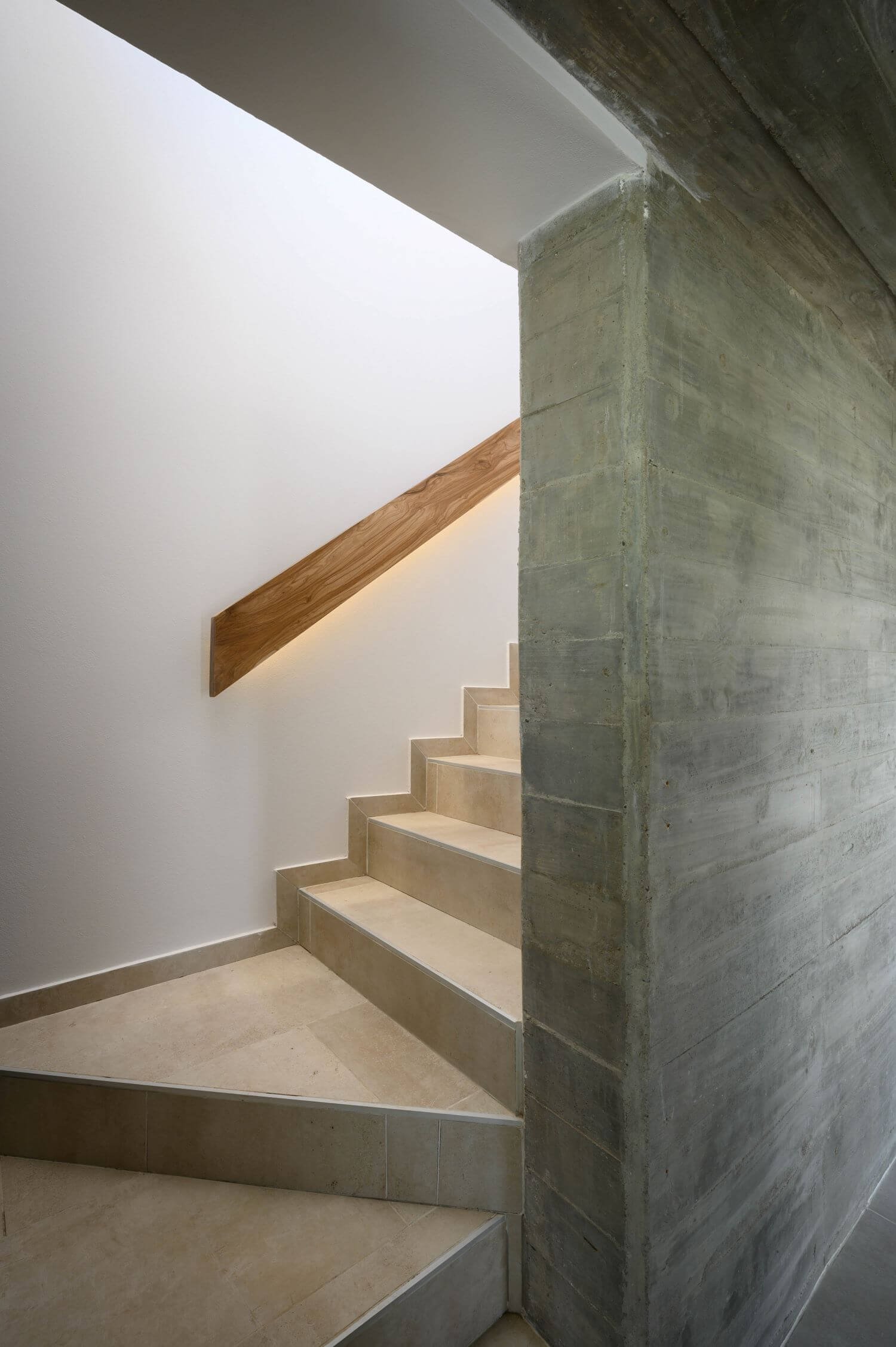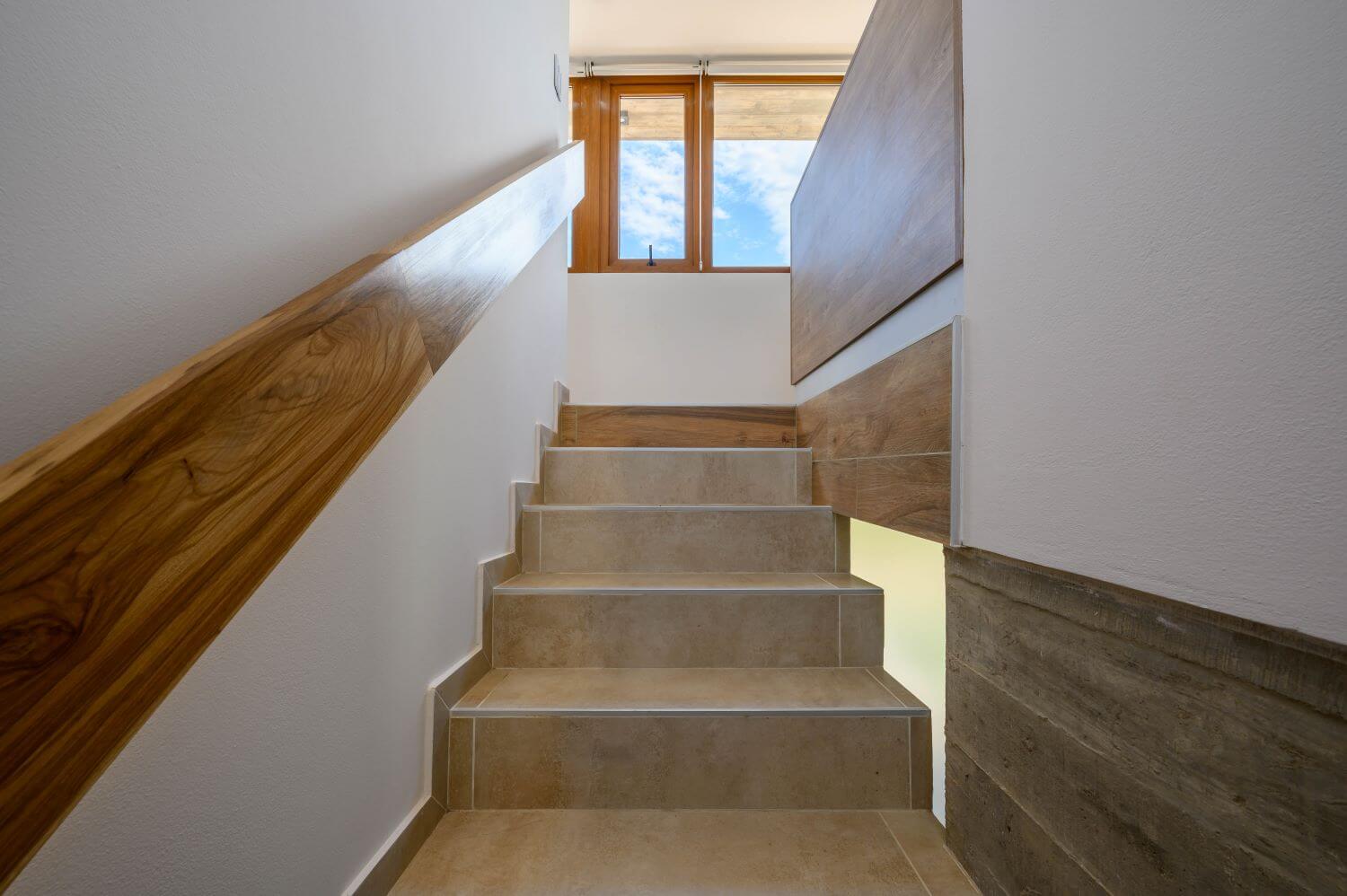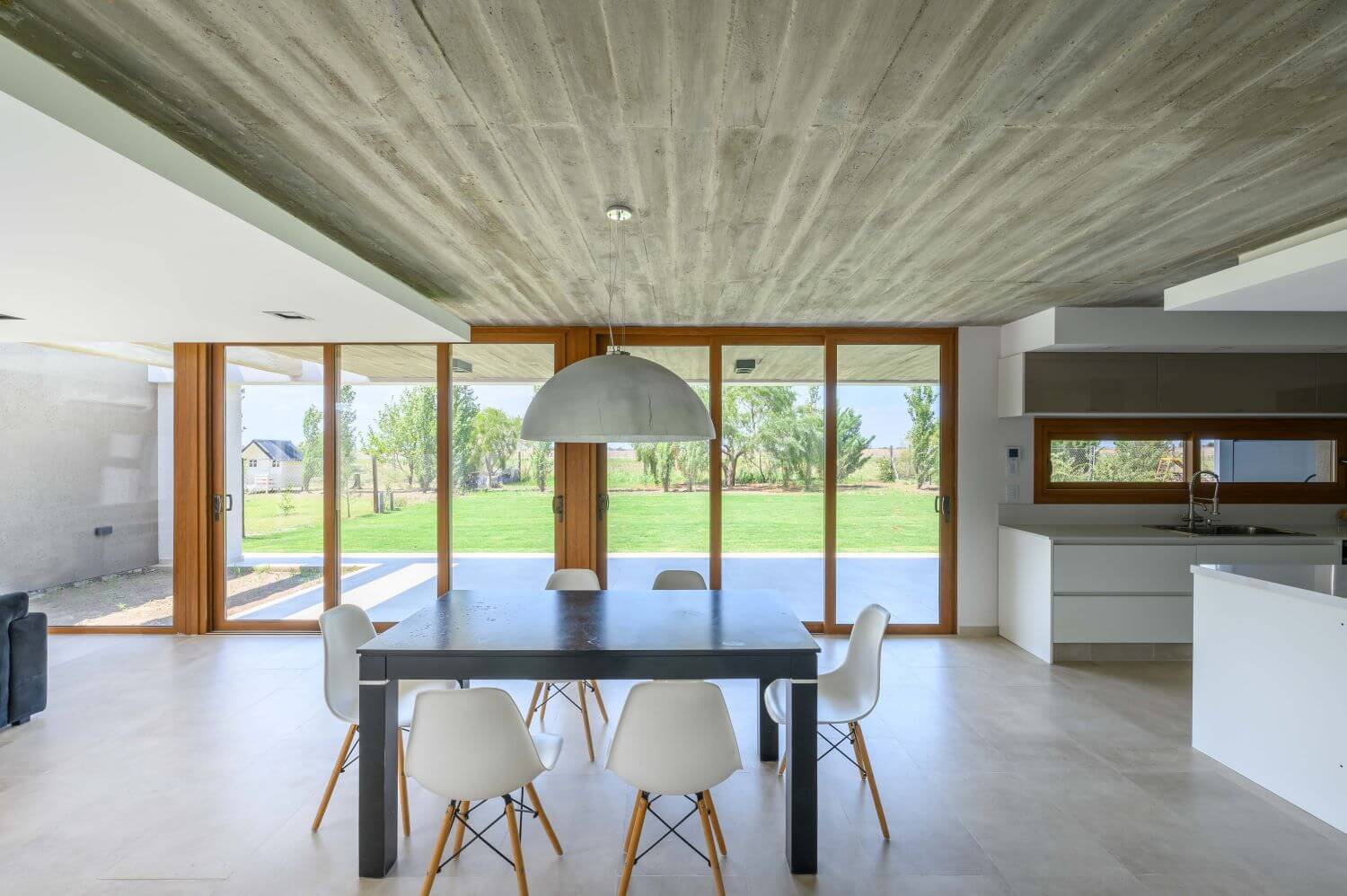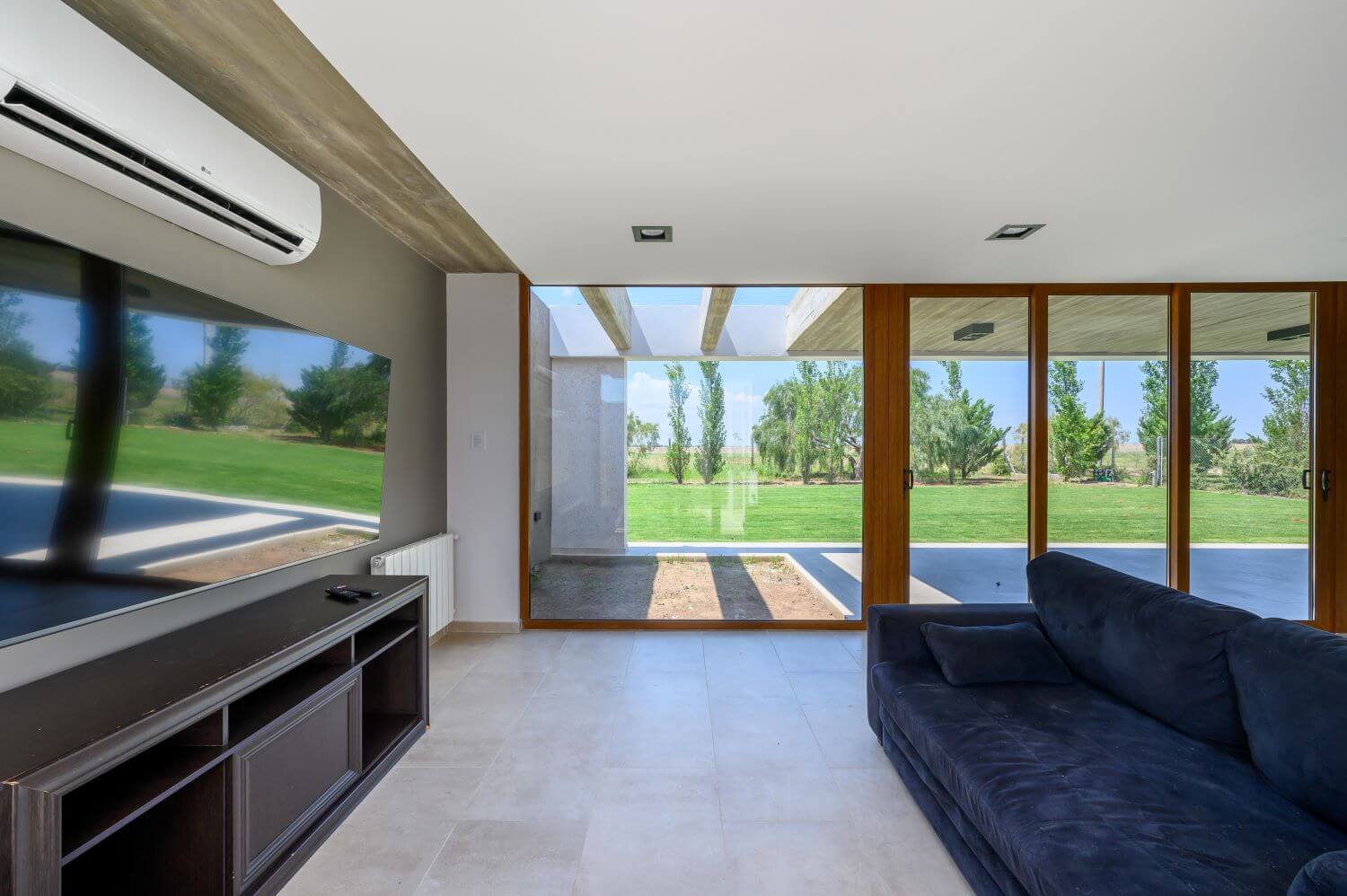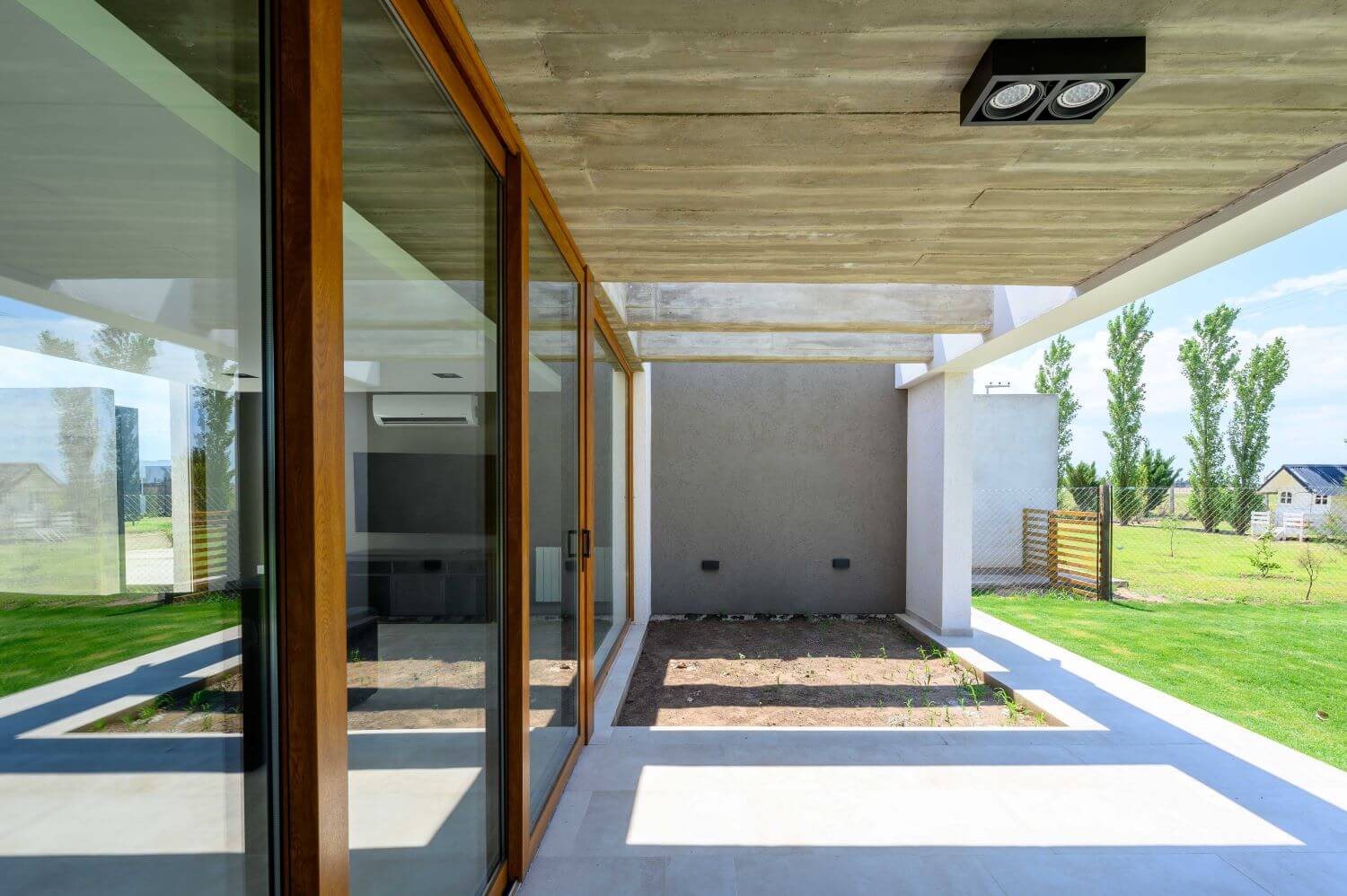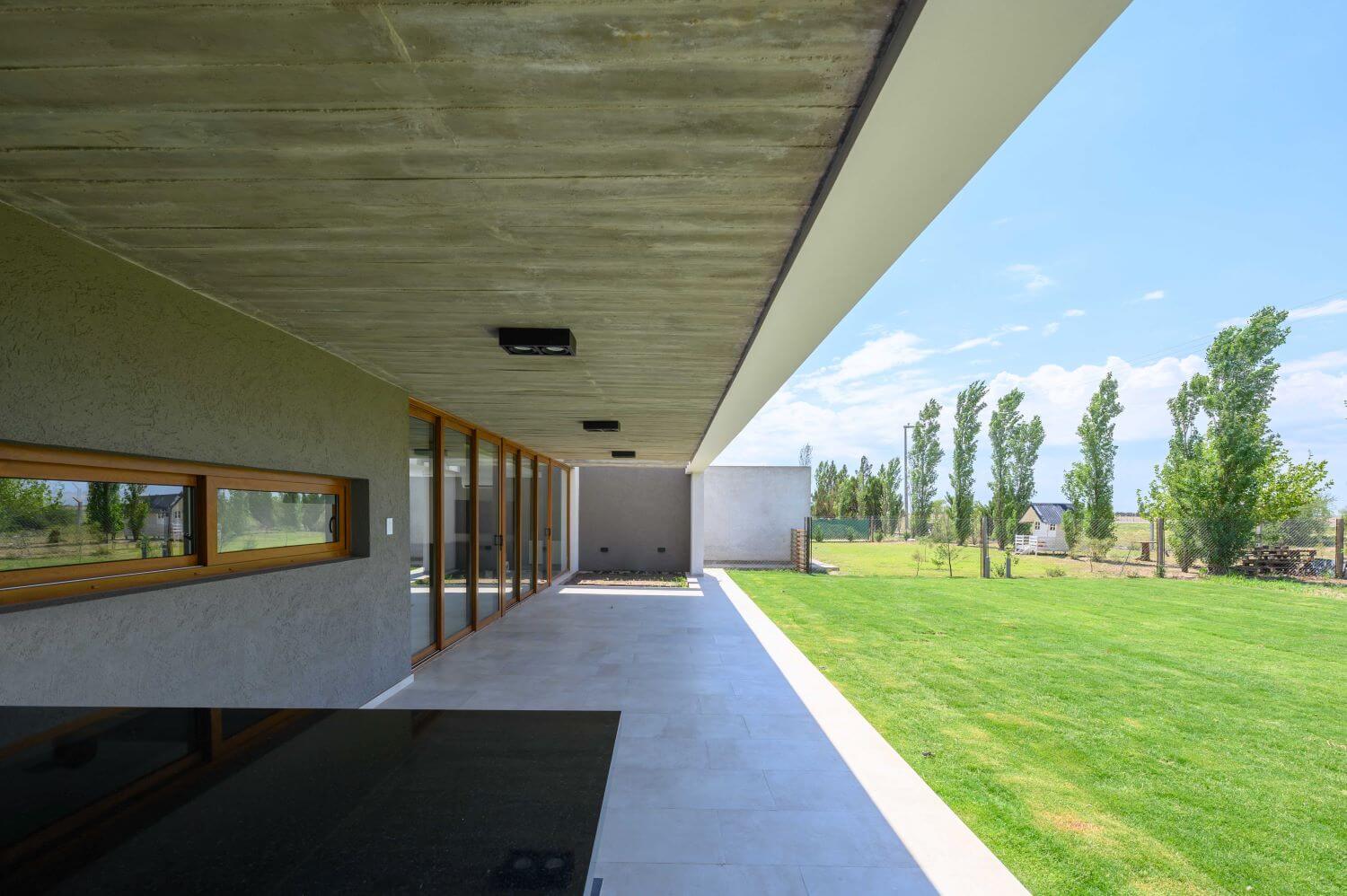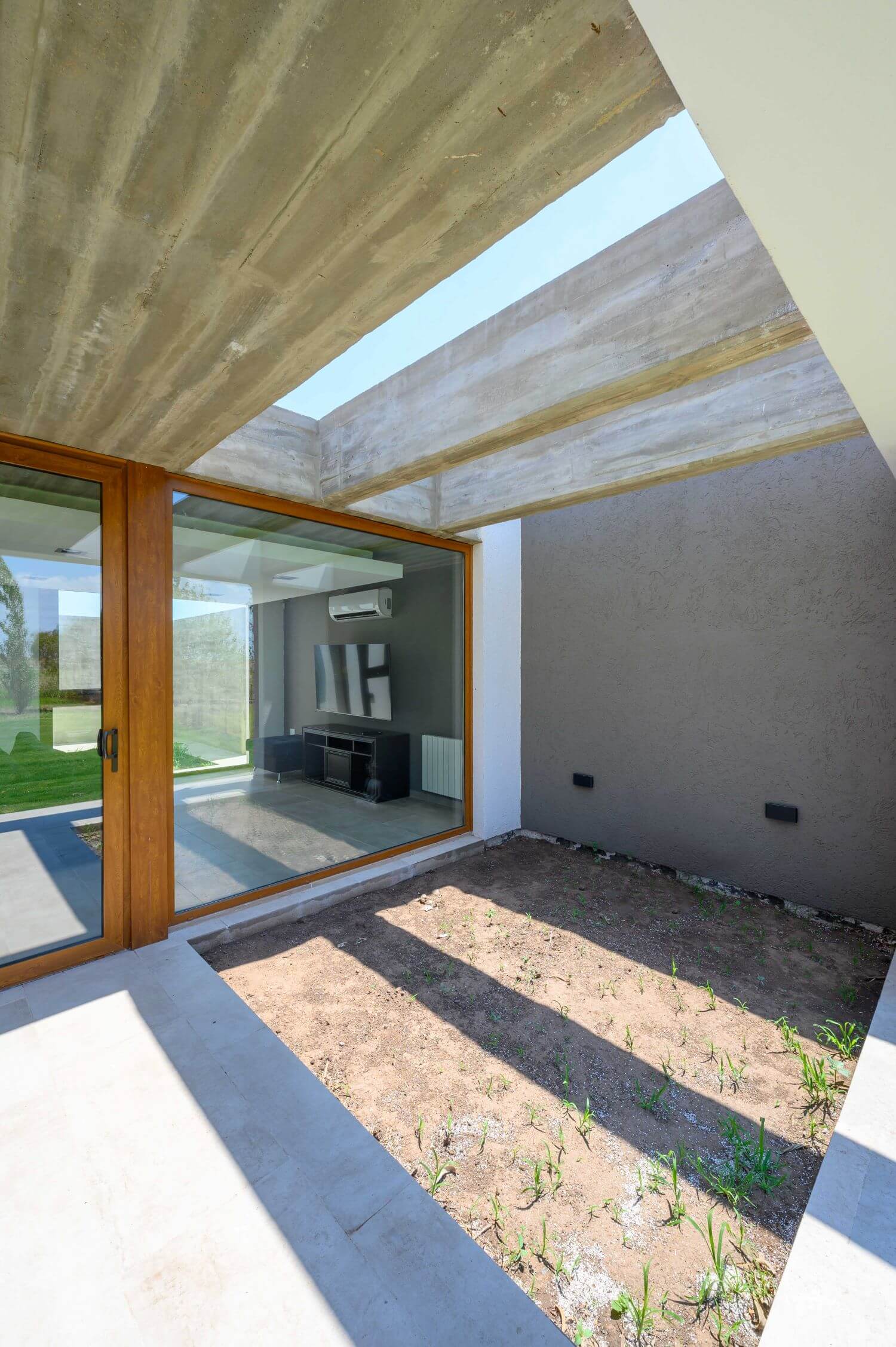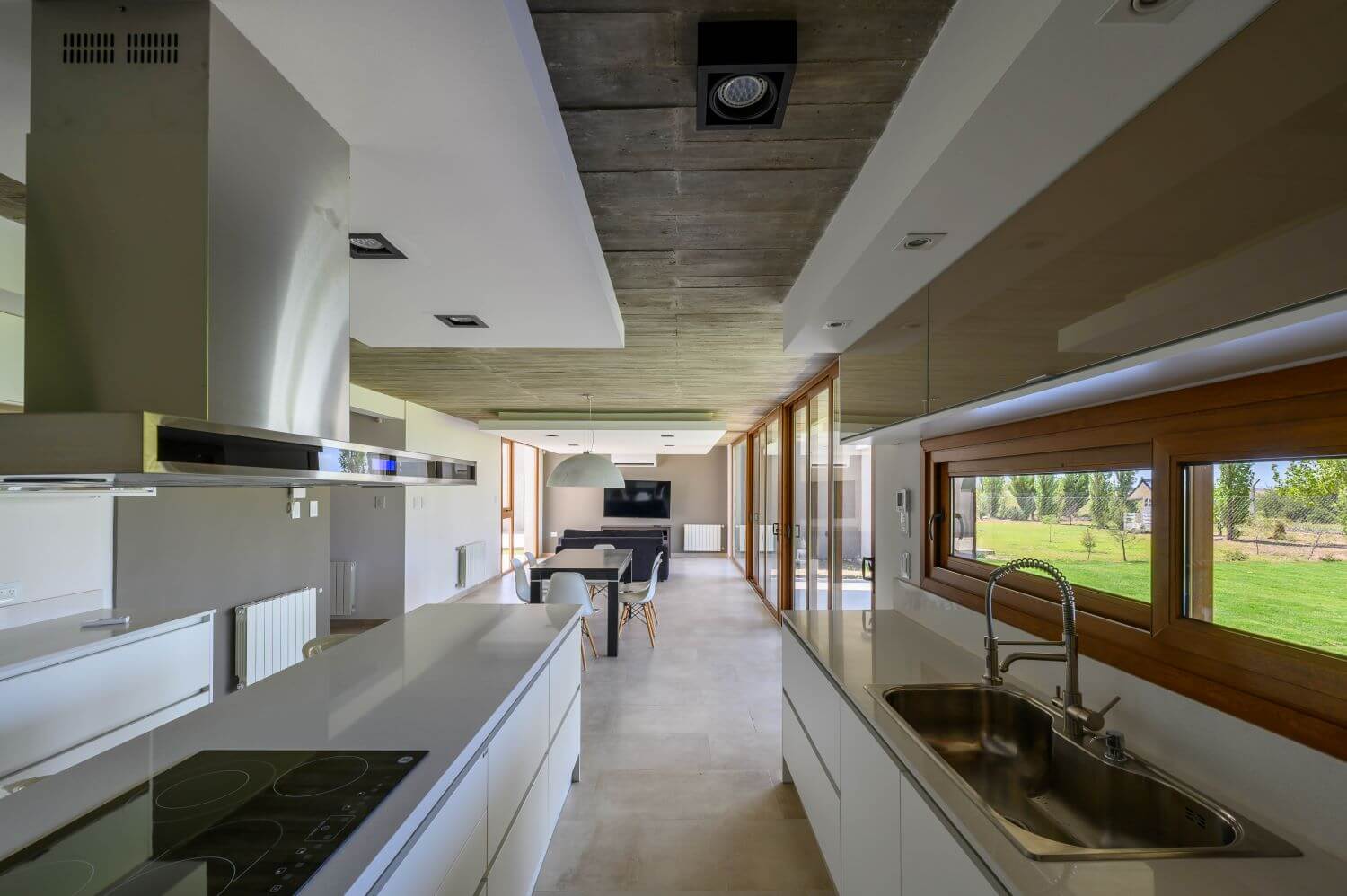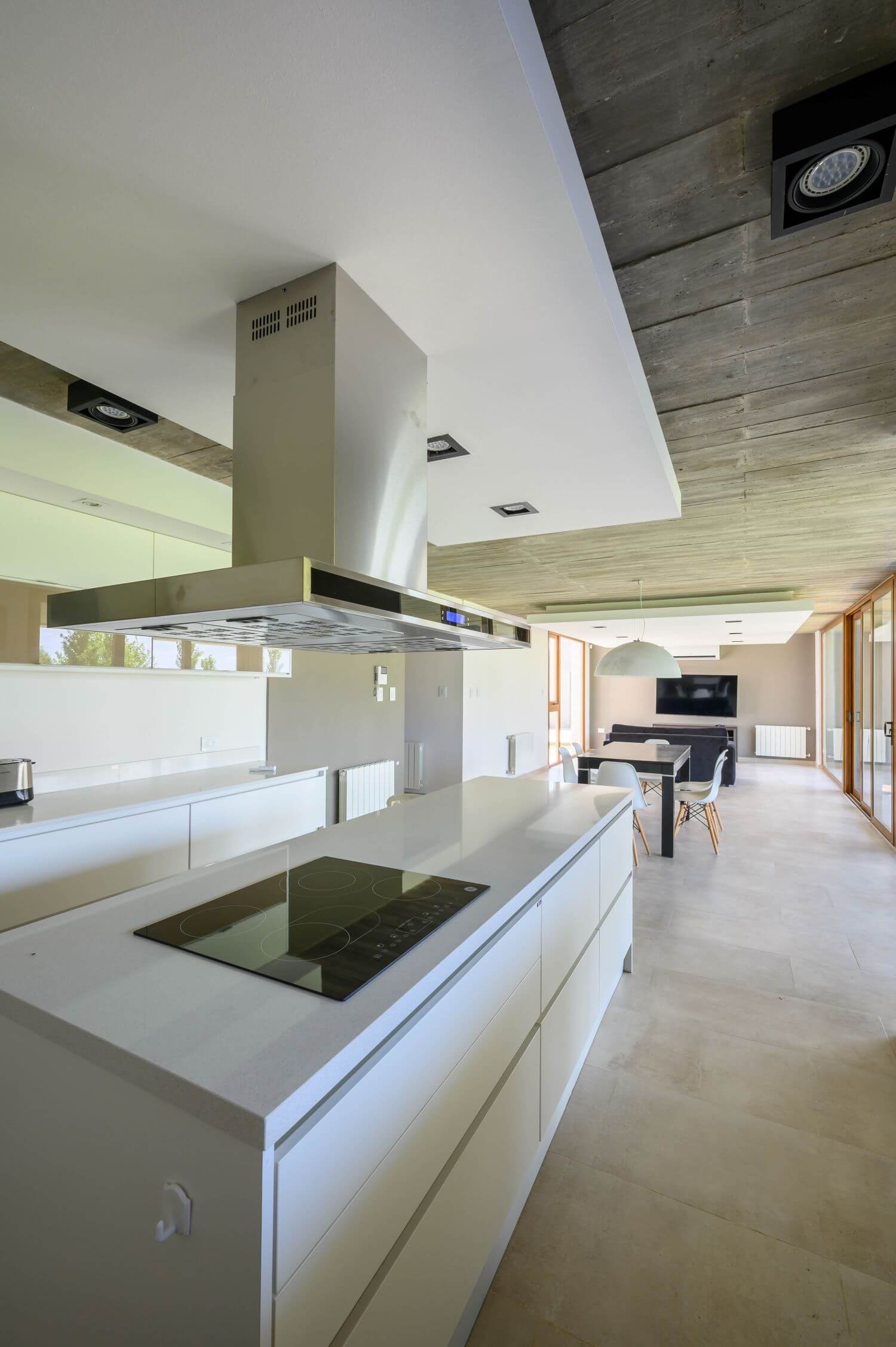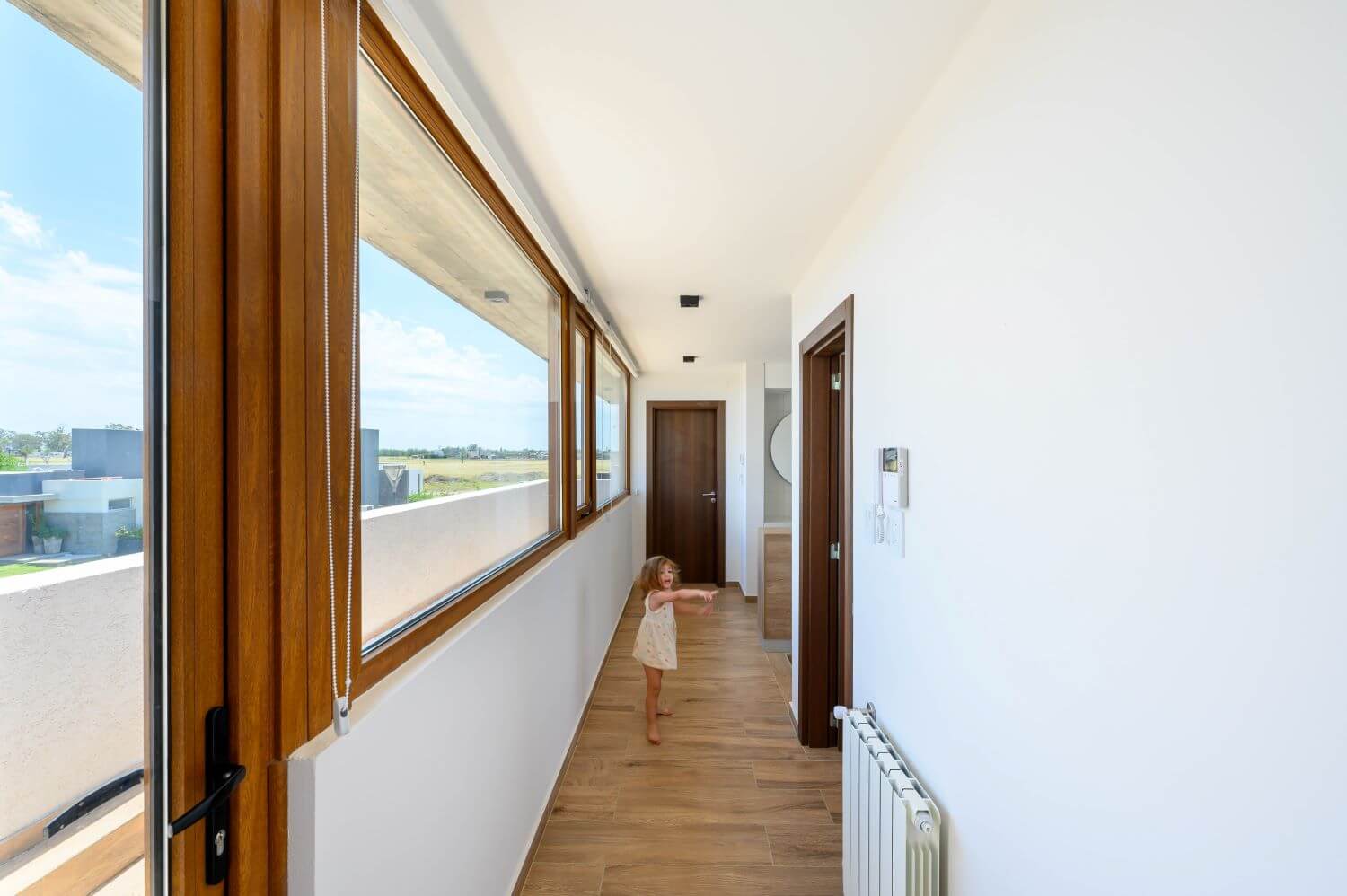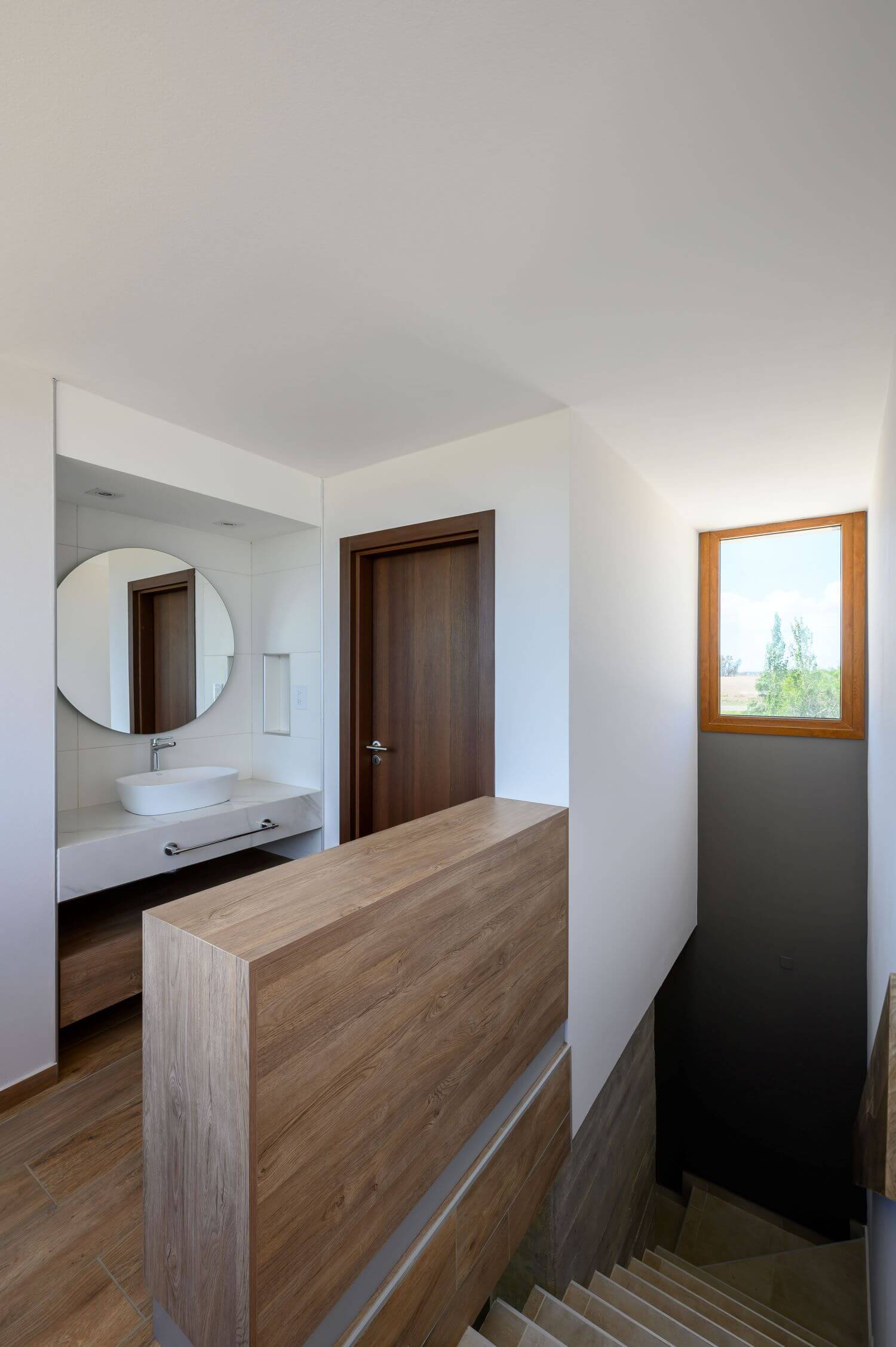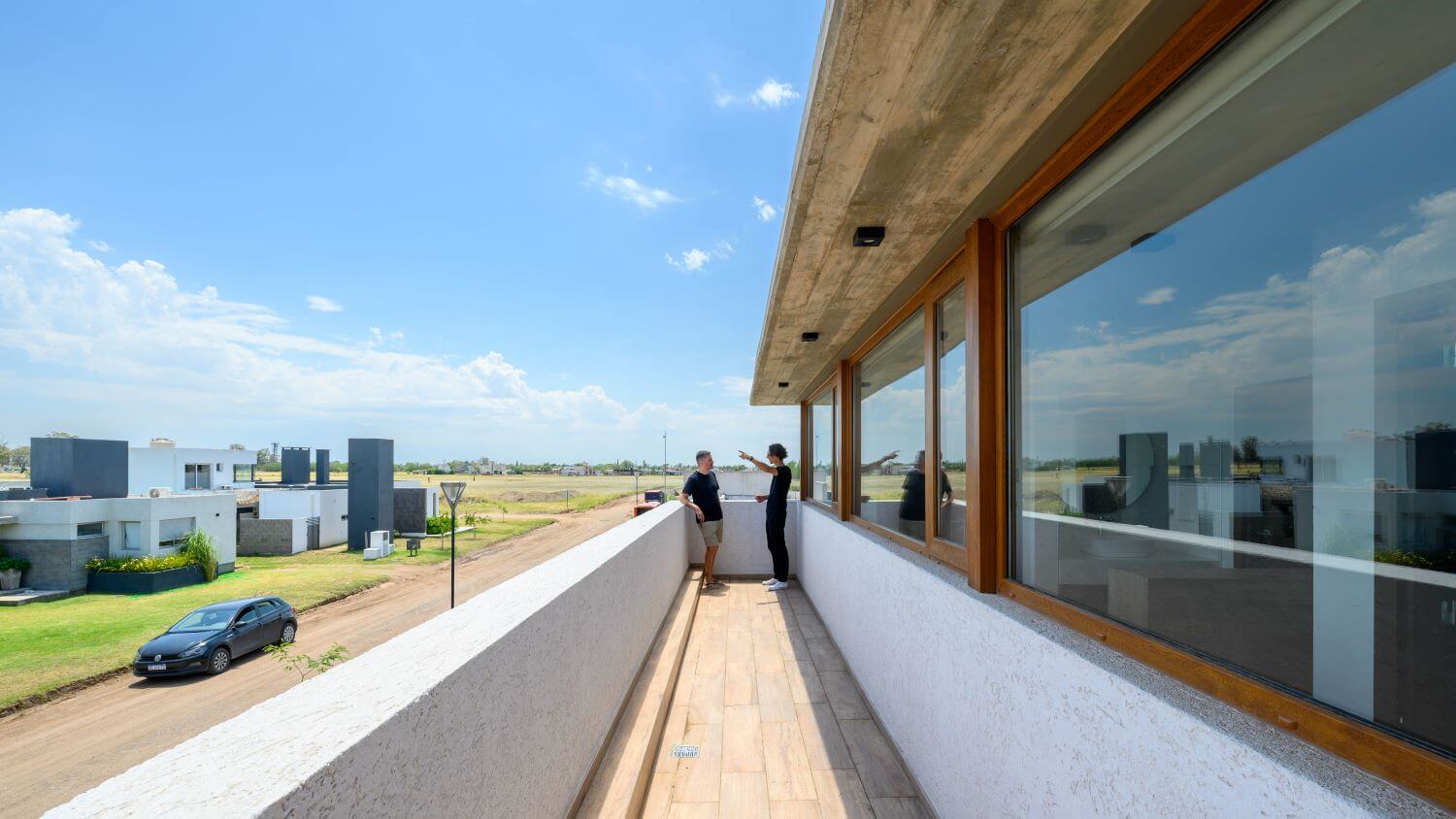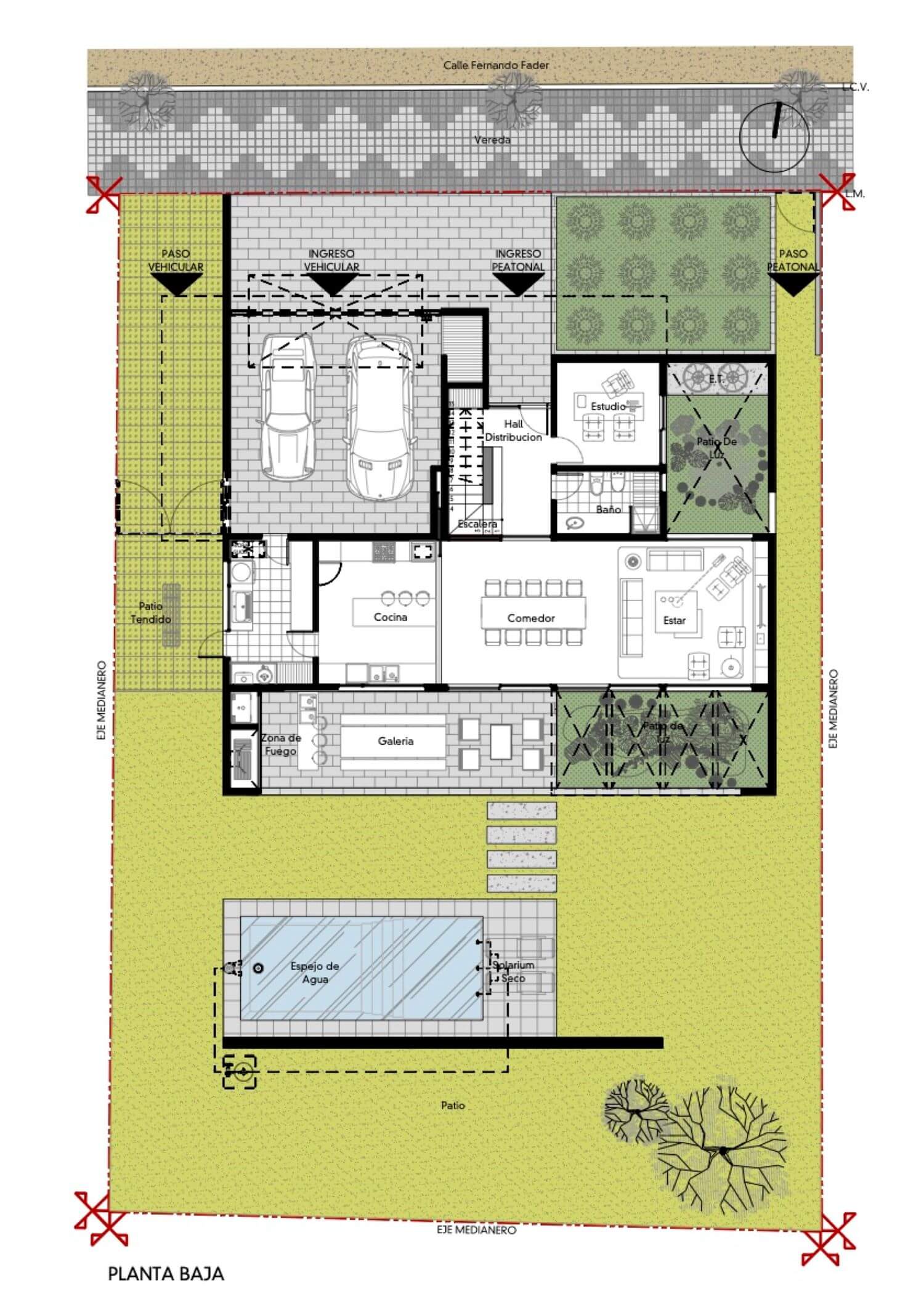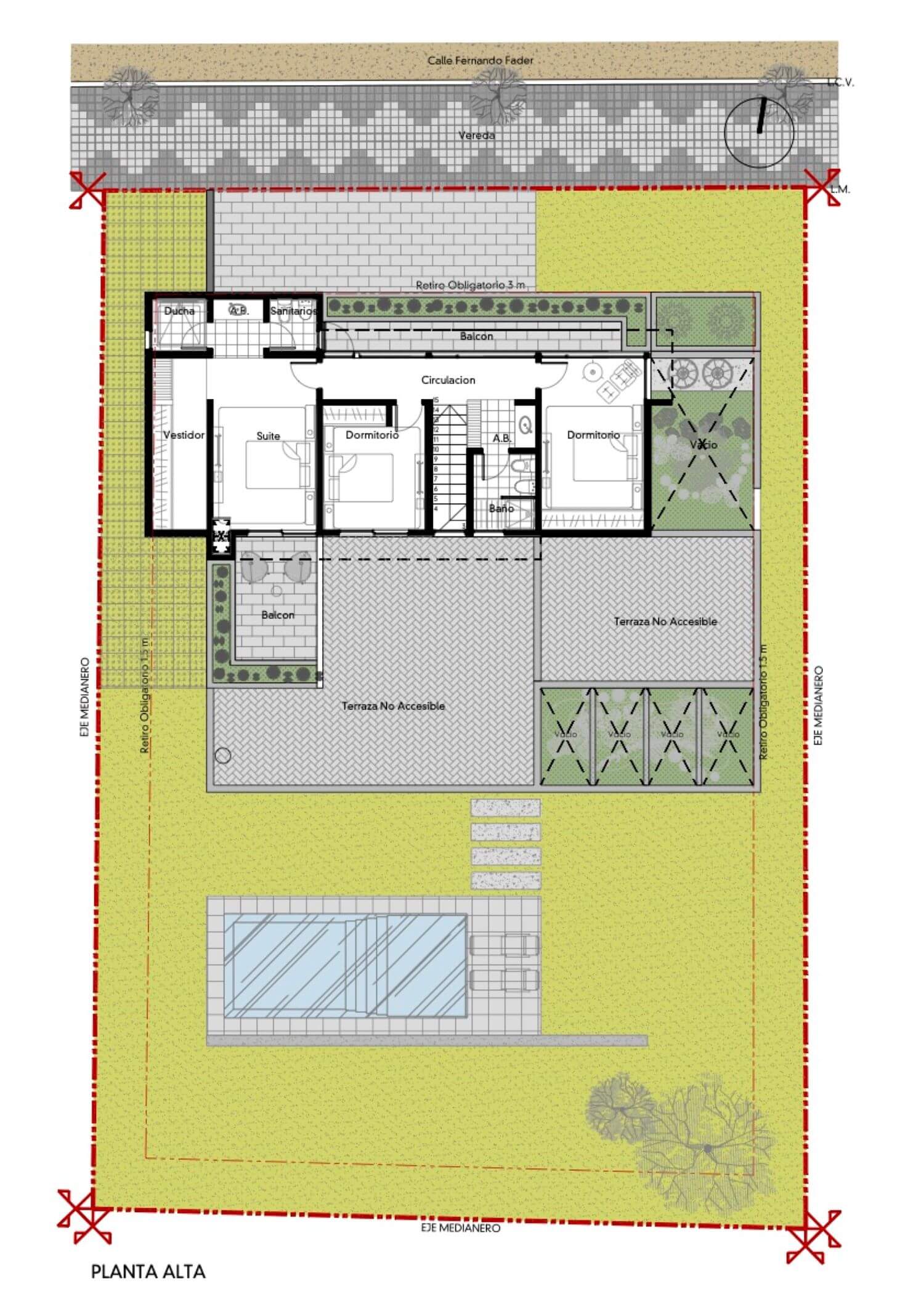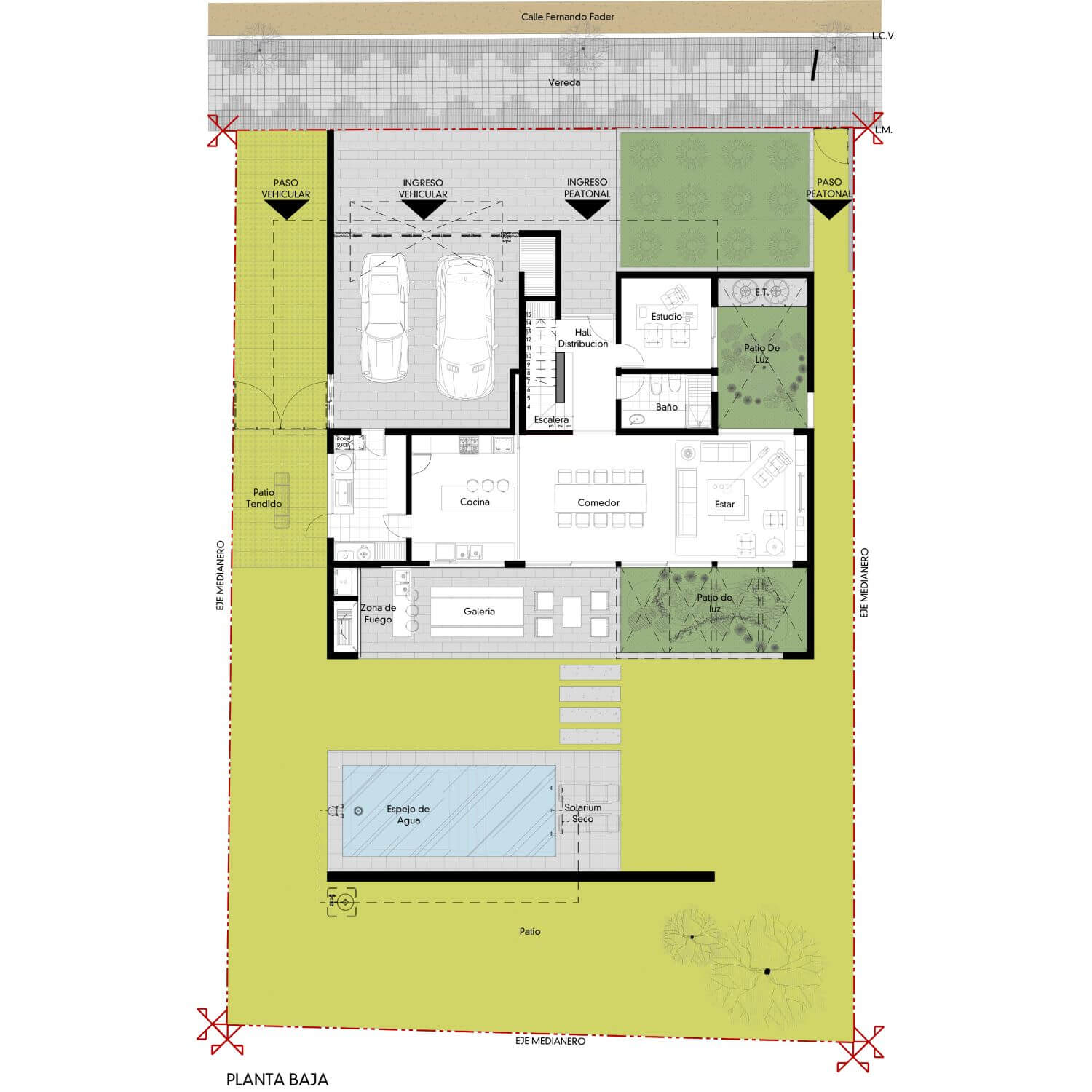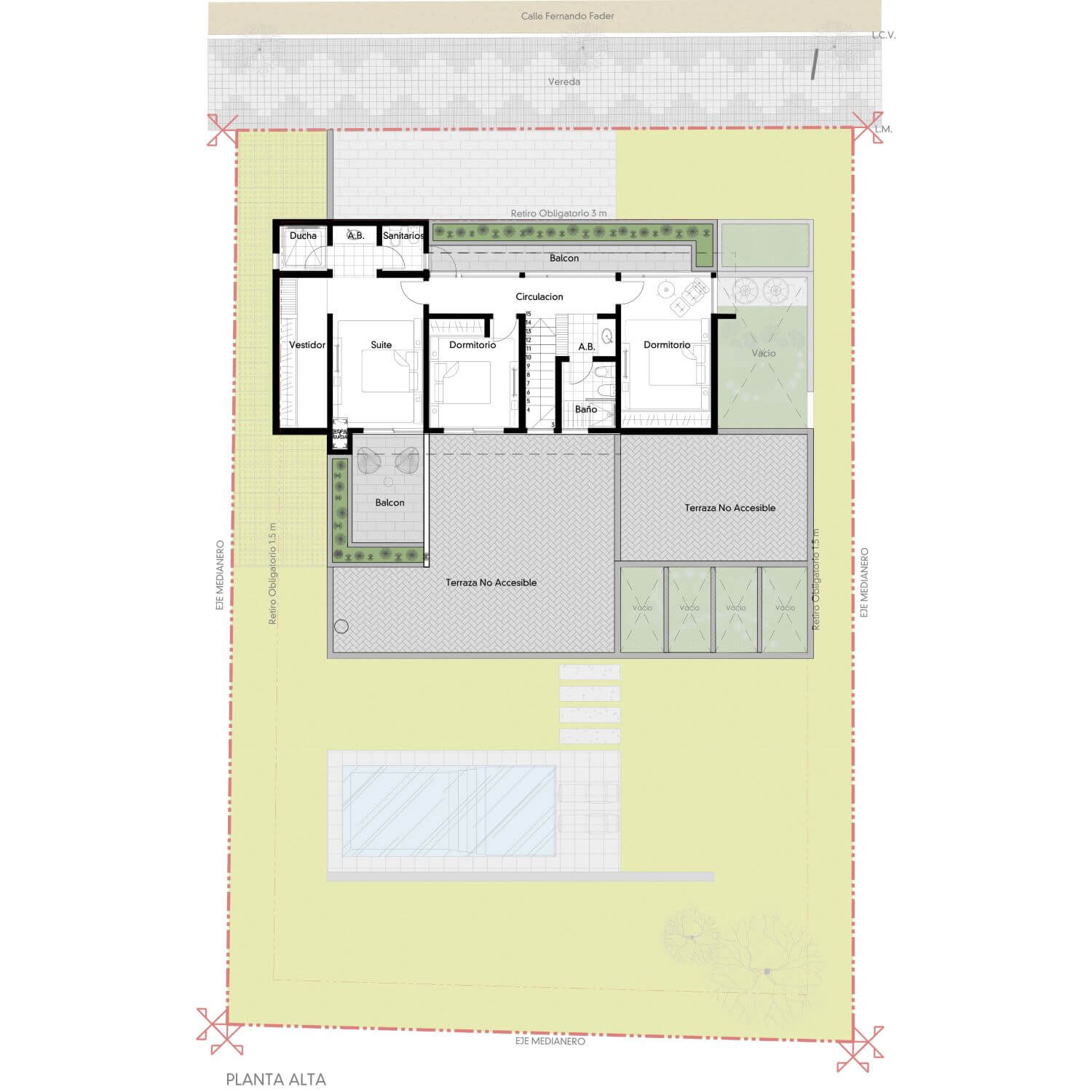 ---