Zeropixel Architects: We were asked to redesign an existing building which was built during the Venetian period at the aqueduct square of Splantzia, in the old town of Chania. Part of the building is located over the arcade of Roussou Vourdoubas which is an important archaeological site of the Venetian period. However, the place had extensive damages and stability problems and needed immediate restoration by the archaeological service.
Therefore, our proposal had to be limited to the minimum interventions possible that would allow us to transform the building into a luxurious short-term rental house. The building had undergone various additions and restorations until 2000 which caused cohesion problems in the masonry. The first part of our proposal was the restoration of such problems by repairing the mortars on the exterior walls and waterproofing the building's stone walls and roof with modern materials.
Furthermore, we restored the adjacent walls of neighboring properties by fixing any problematic areas and appling new traditional mortar as well as repairing an existing roof and damaged reinforced concrete. We decided to keep and restore the original floors as we needed to limit the use of heavy machinery that would create an impact on the building's balance. Our architectural proposal limited the modifications of the masonry on the part of the house that is not supported by the problematic arcade.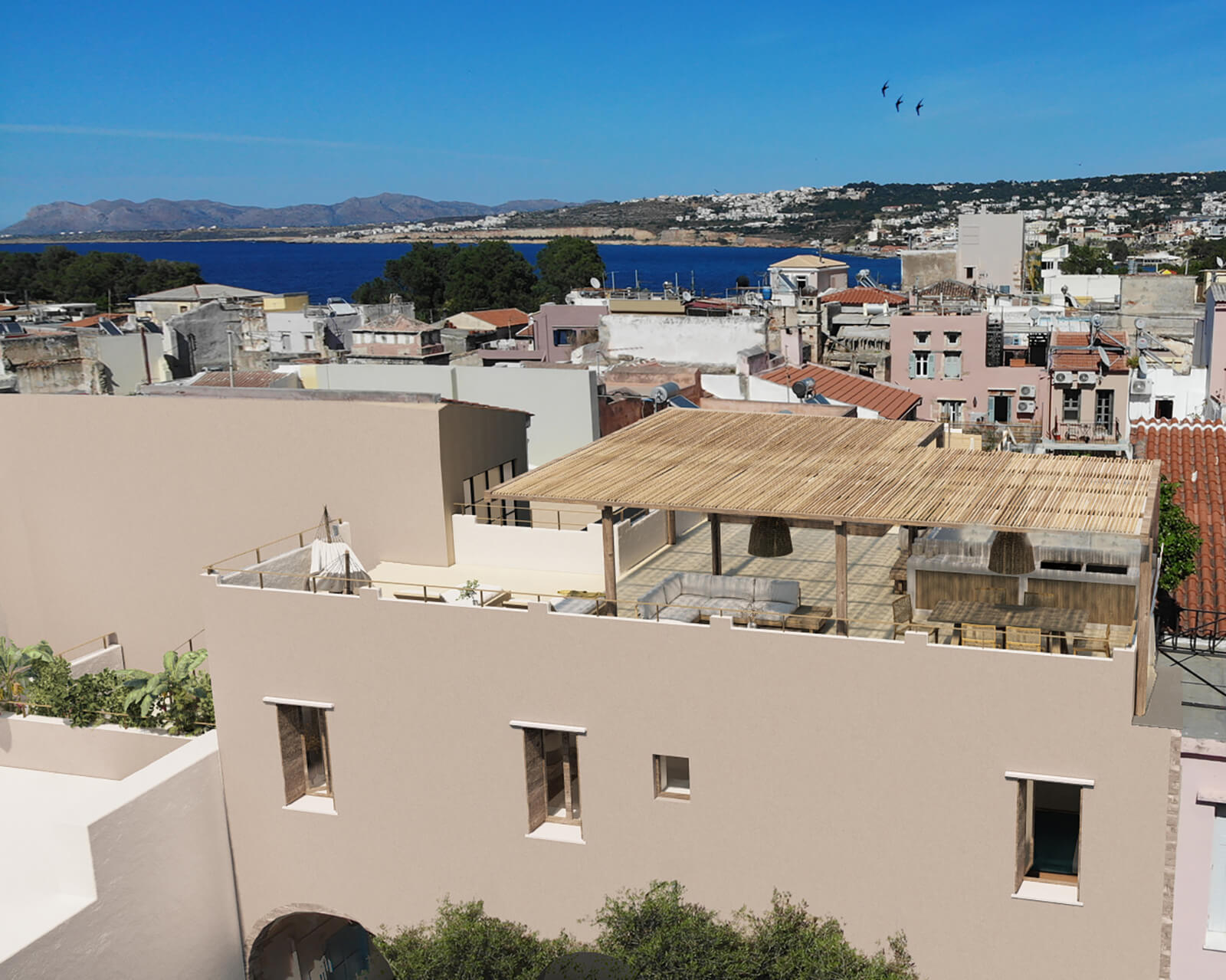 We designed fixed and mobile furniture, lighting and planting and as well as remodeling the roof. We created a rooftop overlooking the old port of Chania and the church of St. Nicolas of Splantzia. We designed this rooftop by adding an outdoor kitchen, a dining area, a lounge area, a custom jacuzzi area, a pergola and sunbeds.
The existing marble and wooden floors were preserved, the plastering of the internal and external walls was reconstructed using colored stucco veneziano mortar in order to integrate the building into the old town. In addition, we designed the rooms and furniture according to our architectural philosophy using solid oak wood in natural color combined with cashmere fabrics.
Our team also studied the lighting, using mainly indirect warm lights in order to highlight the exterior of the building and provide both exterior and interior spaces with an intimate feeling. Greenery added to each space in order to enhance the desired effect of luxury and relaxation in the heart of Chania old town.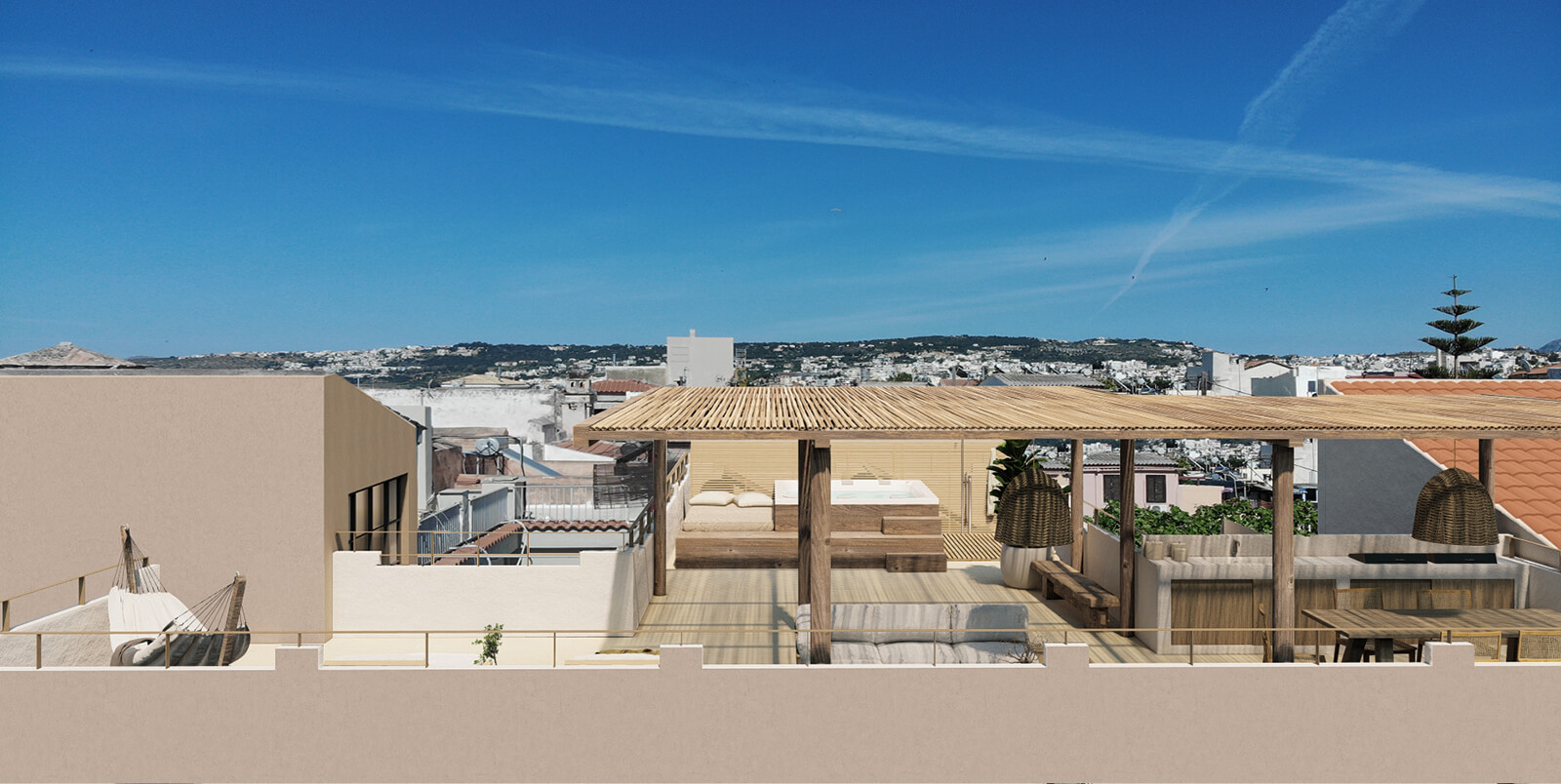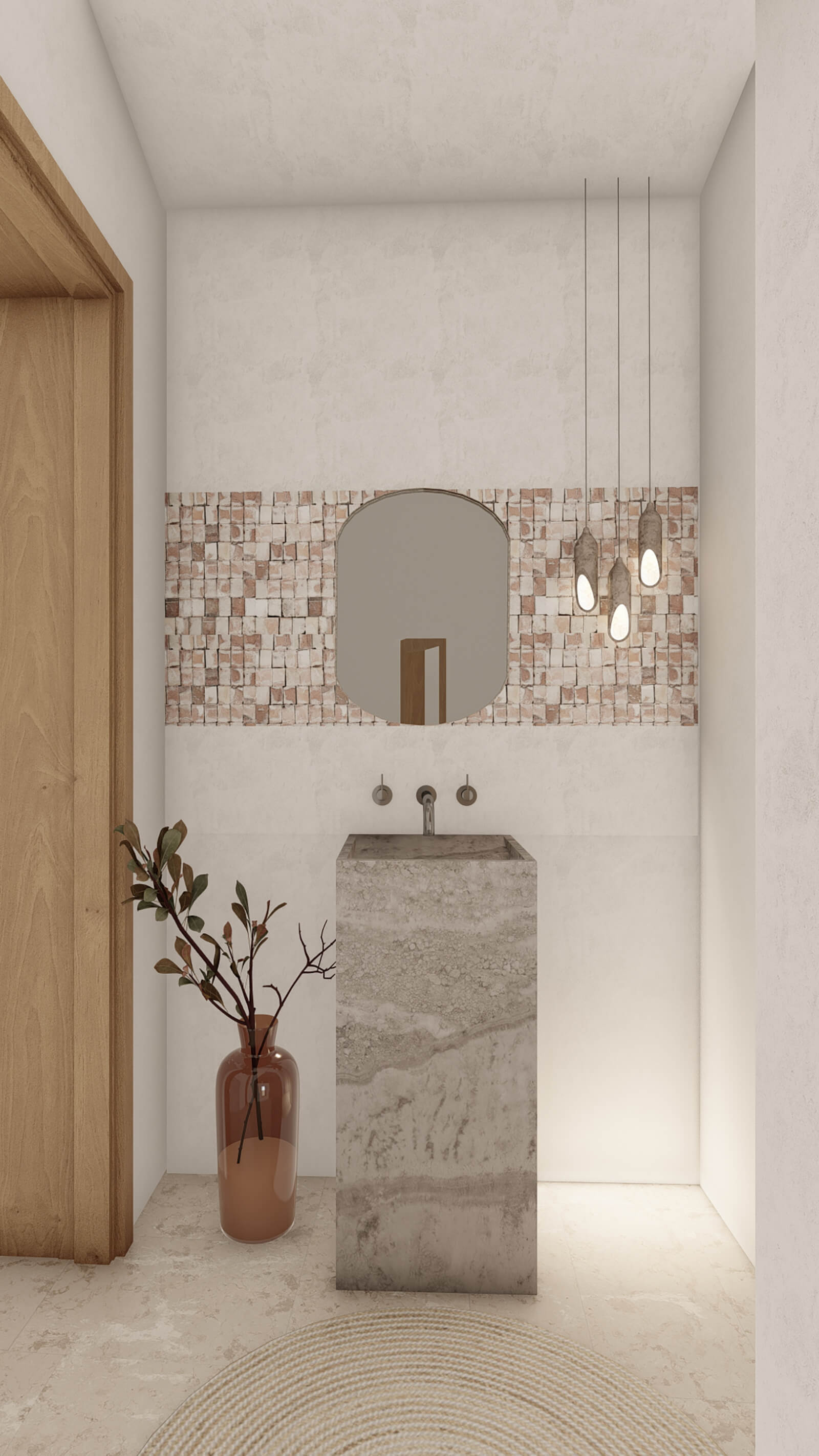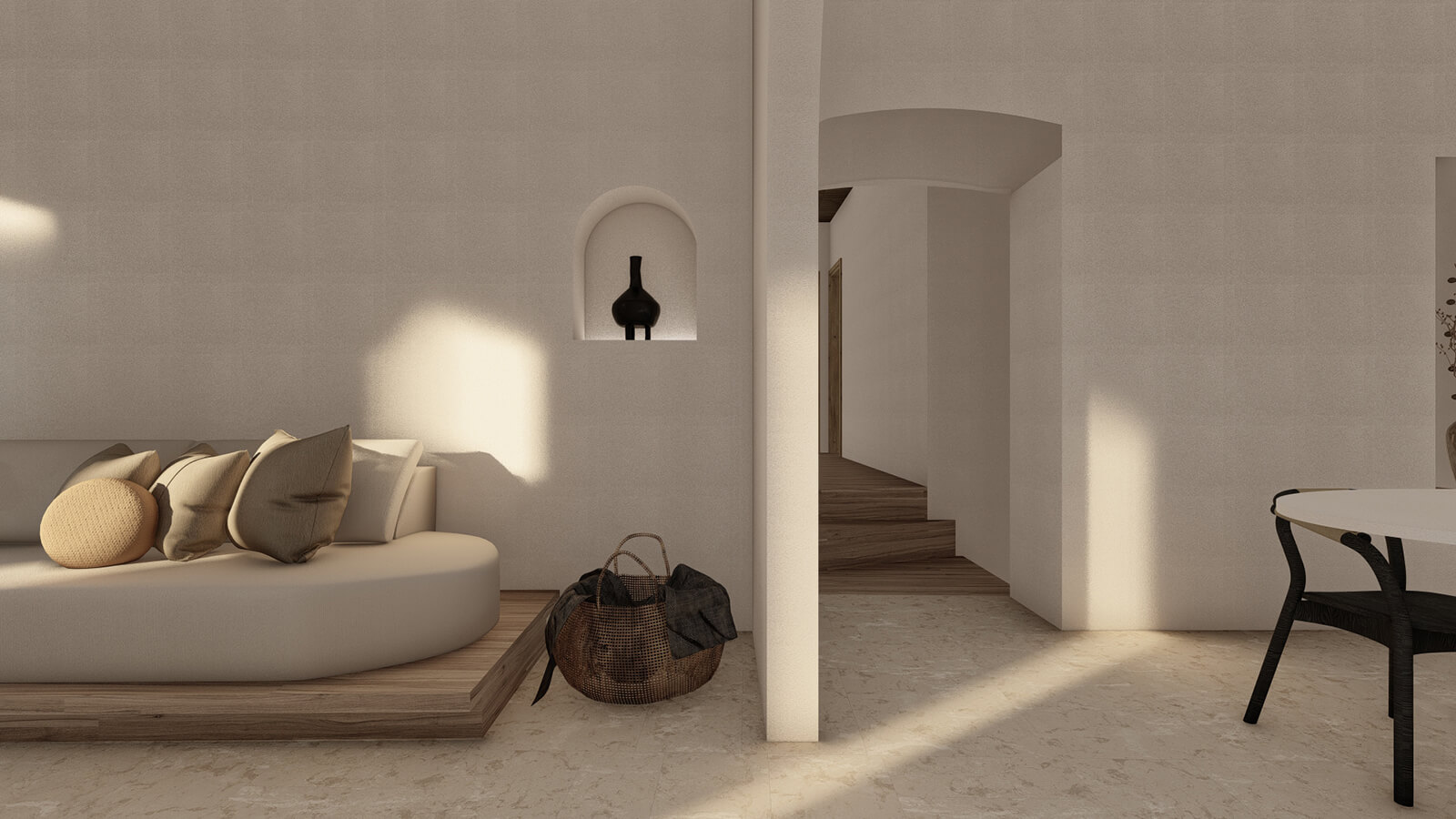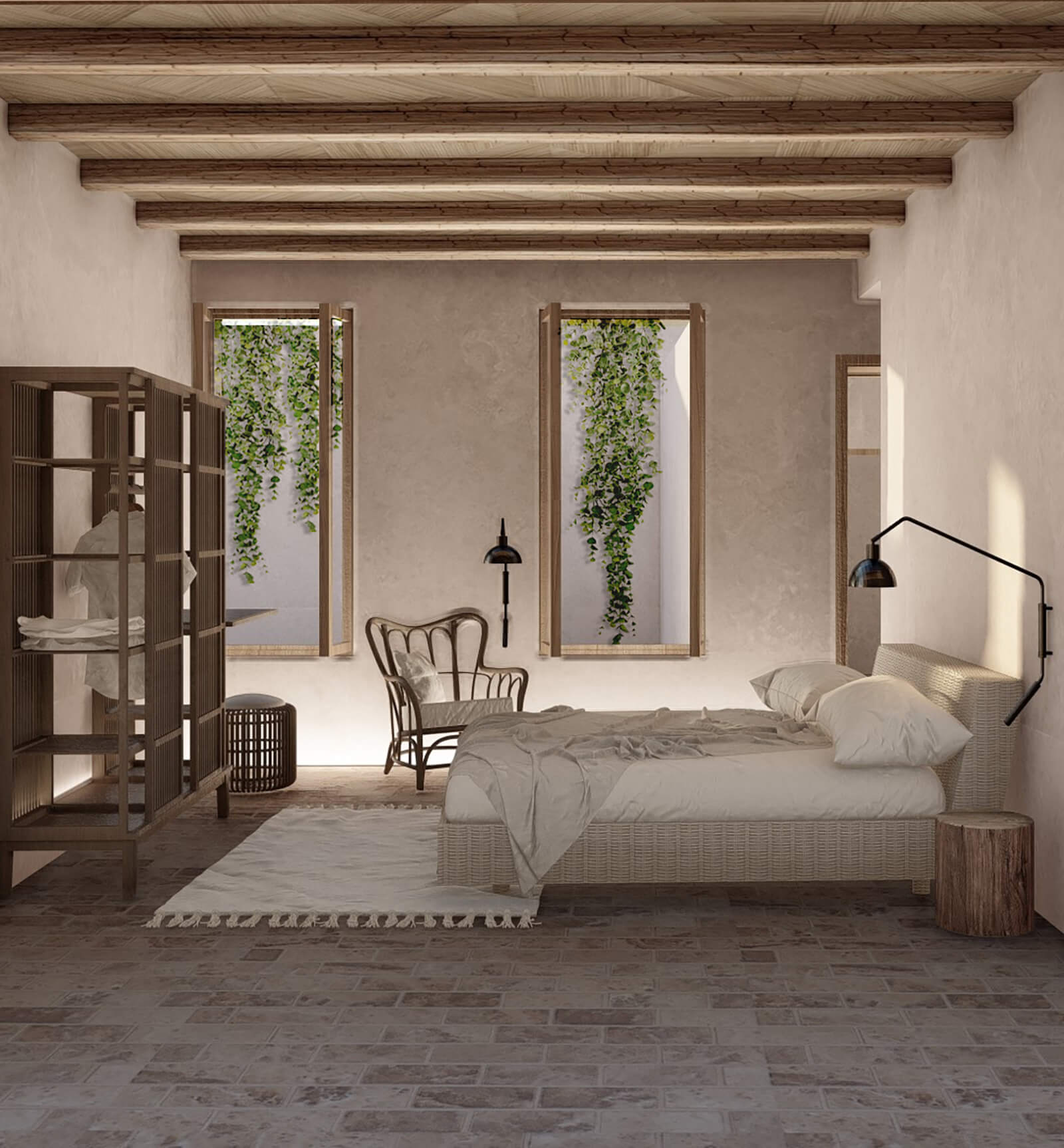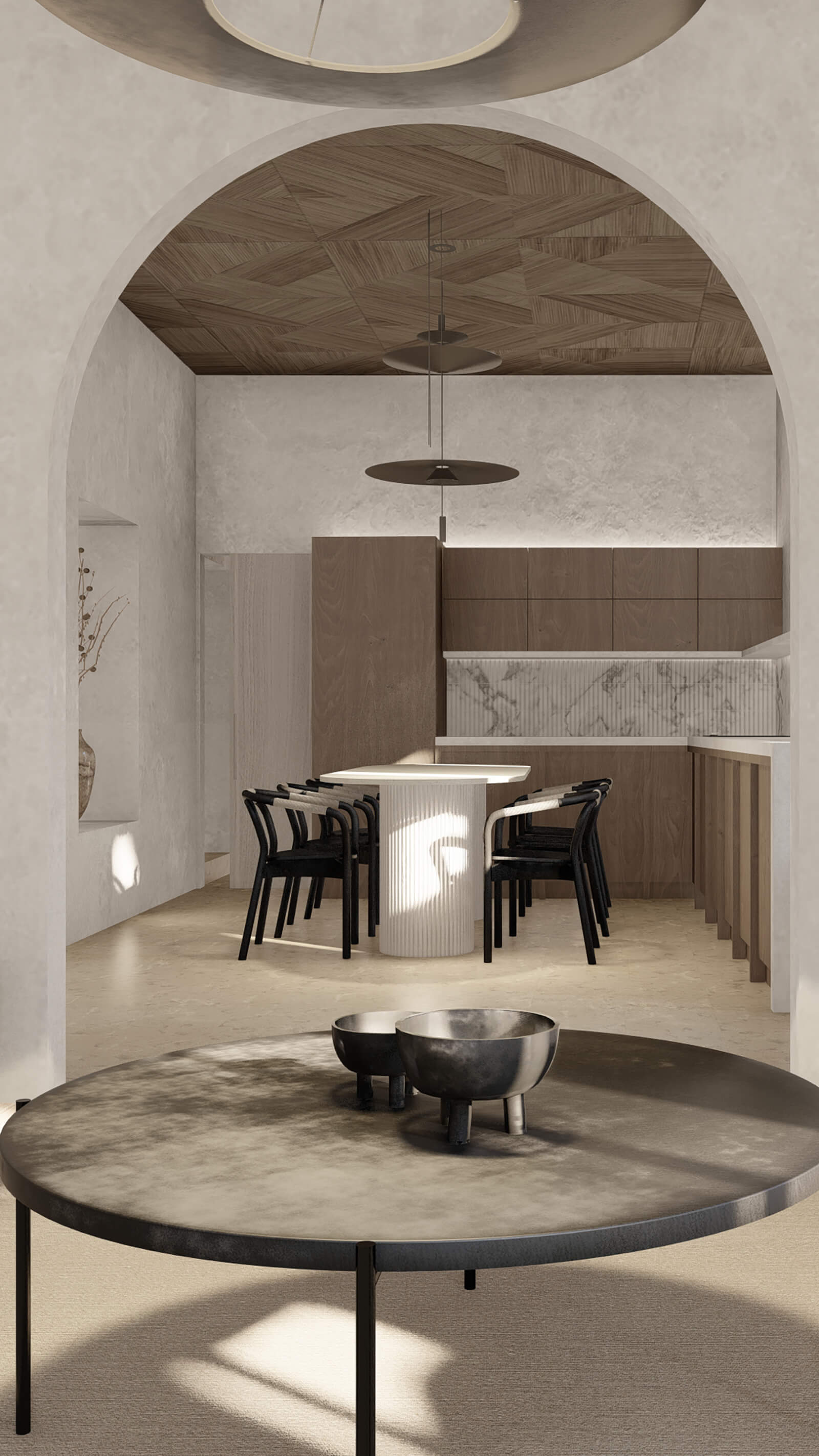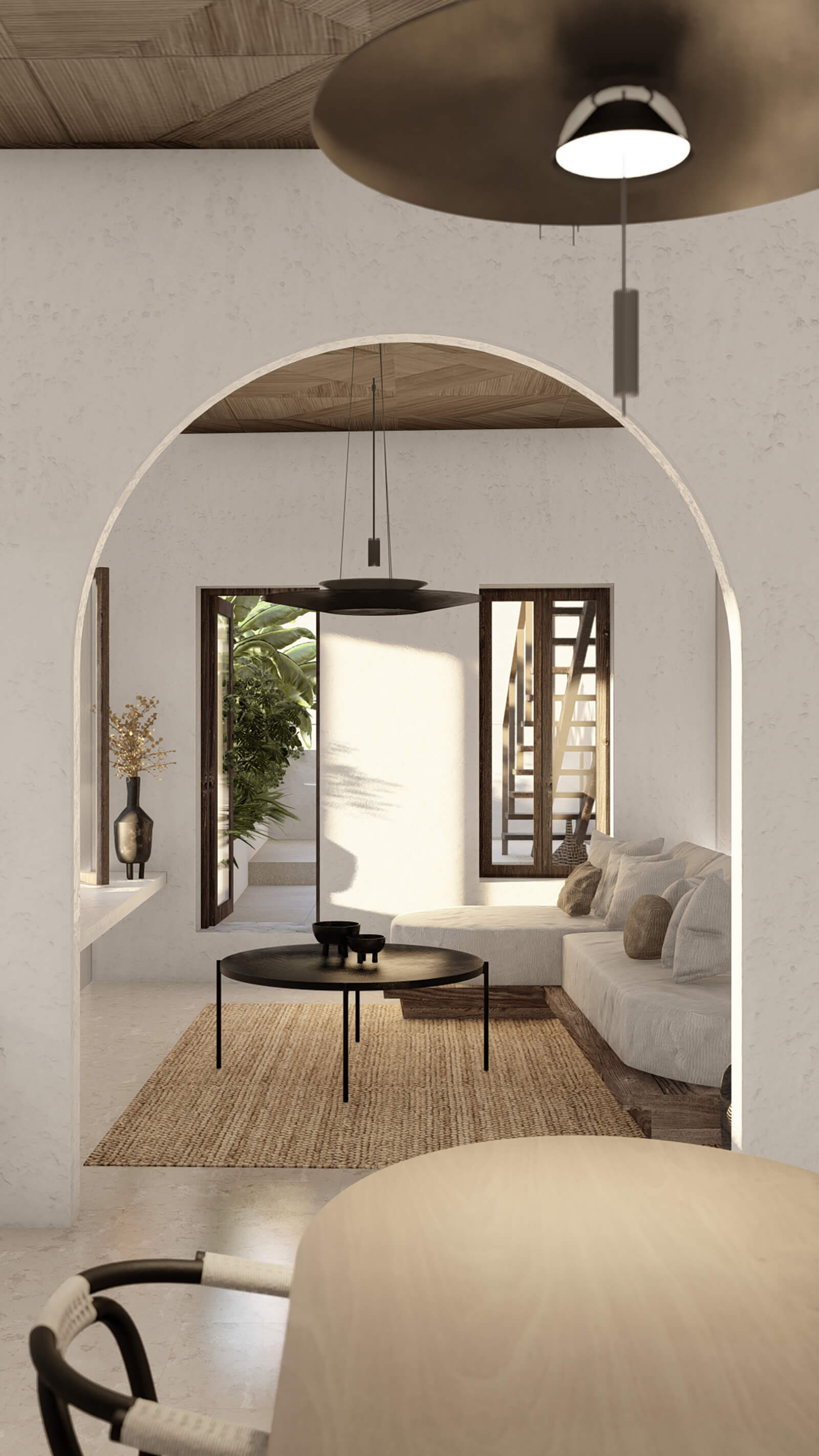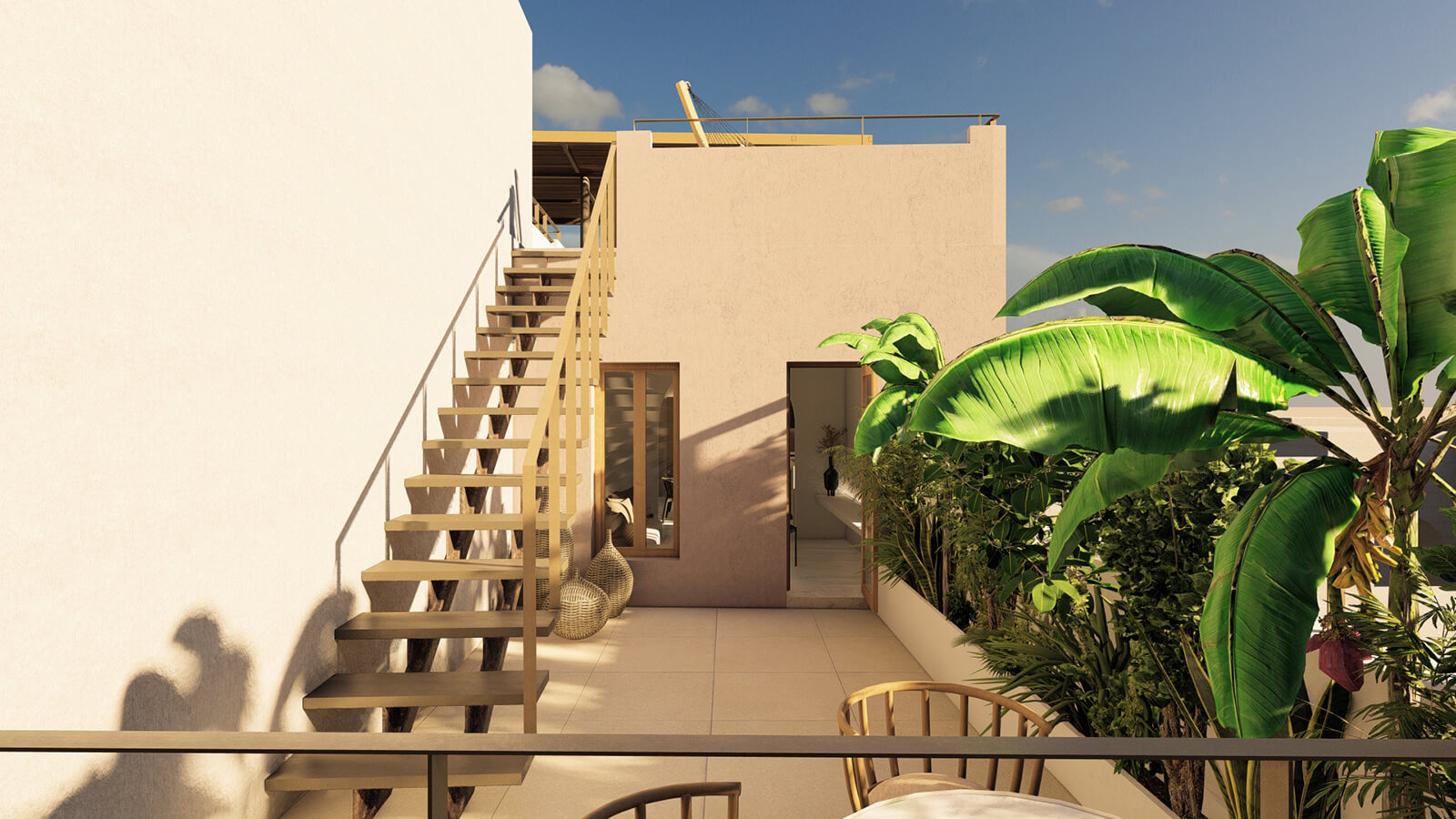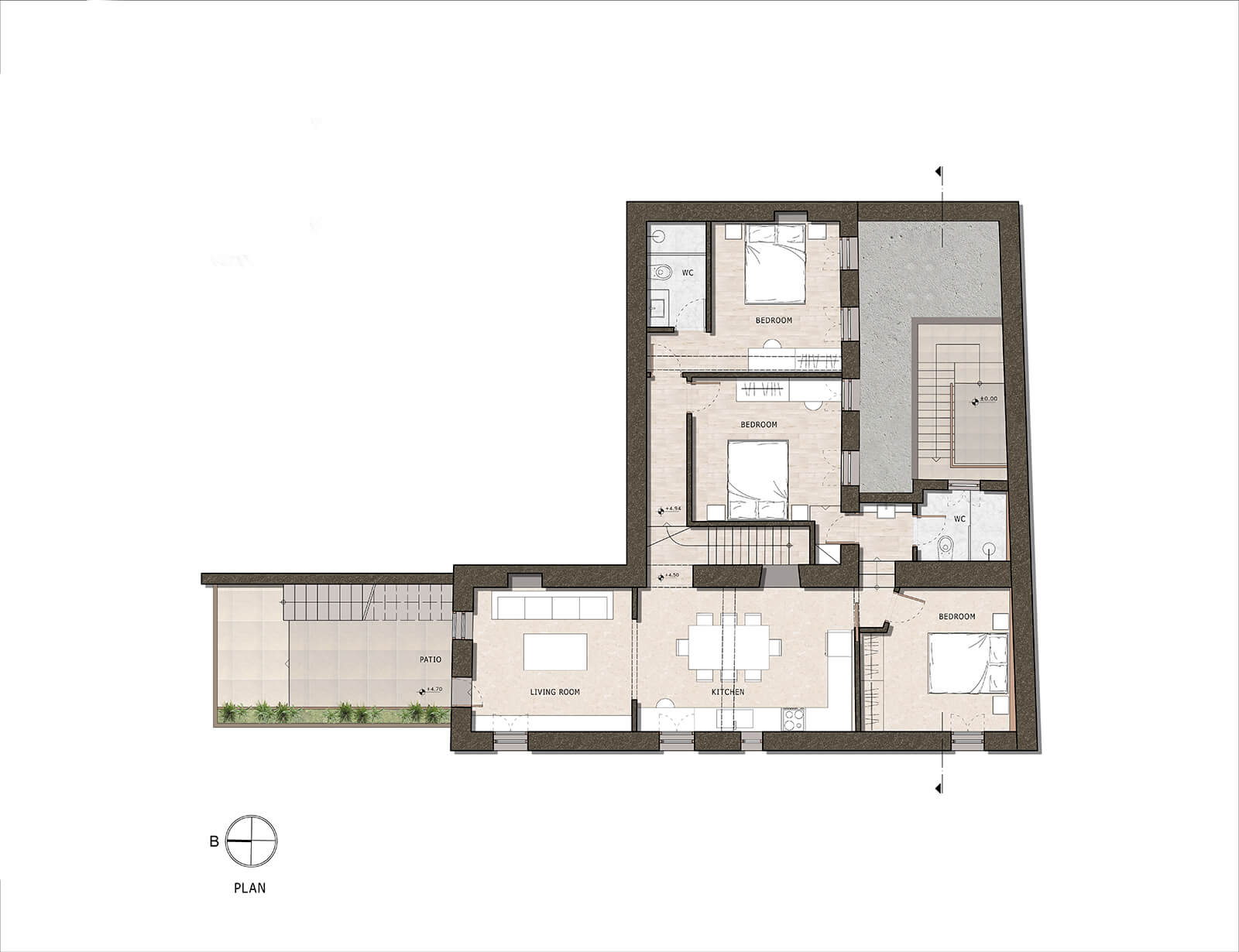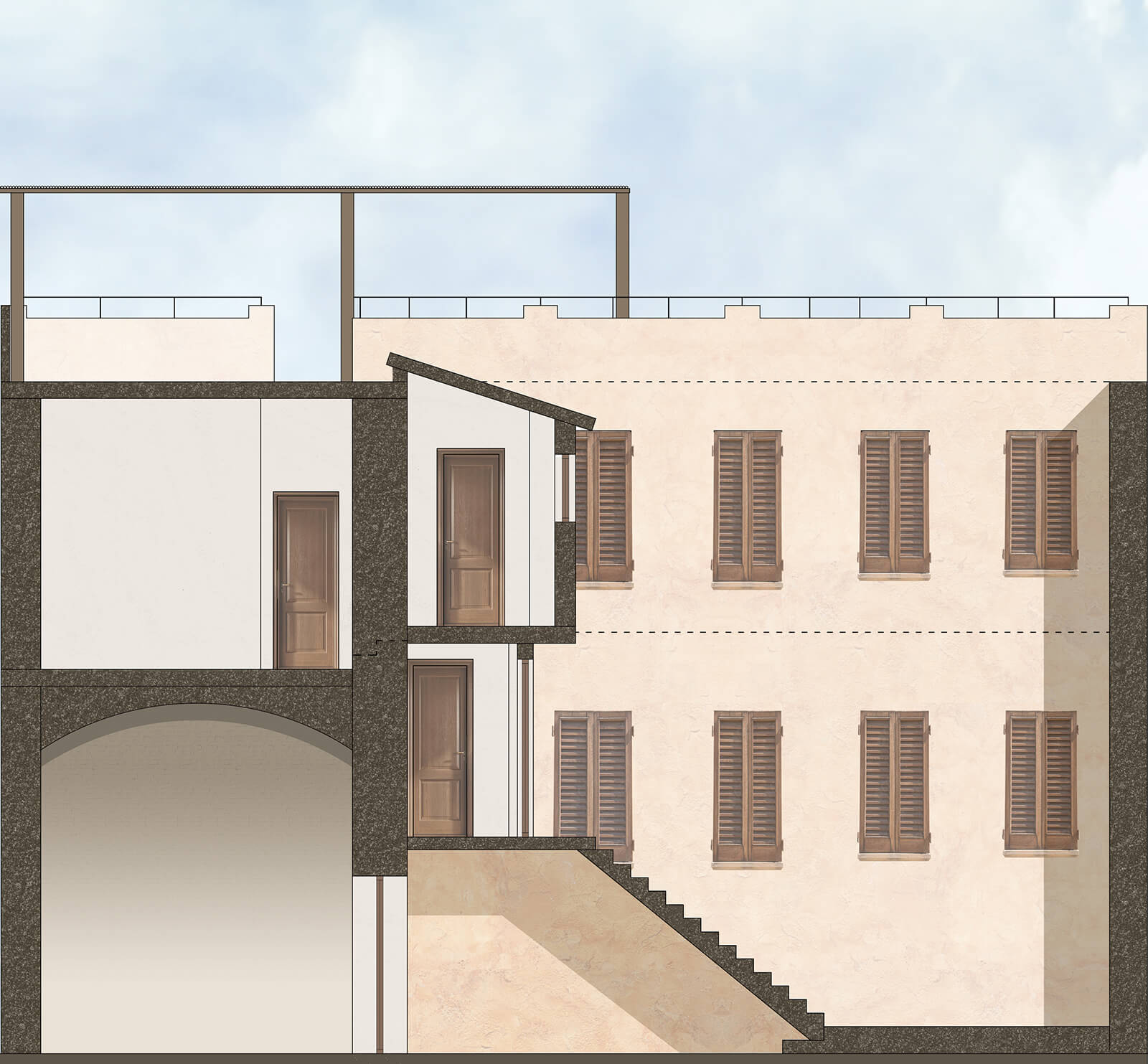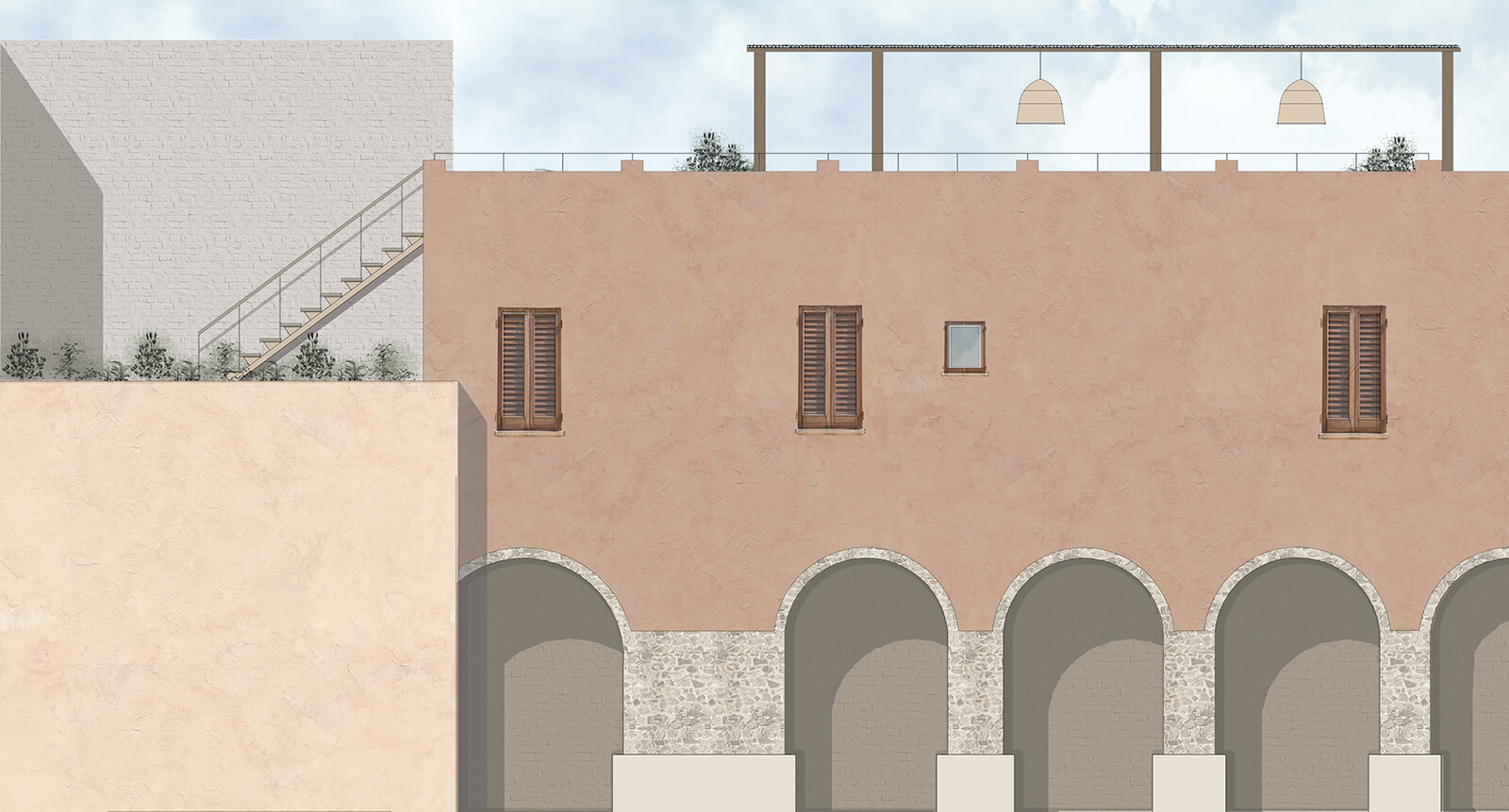 ---