Zaha Hadid Architects: The future Shenzhen Science & Technology Museum, located within the Guangming Science City, will become a pearl of the Guangzhou–Shenzhen Science TechnologyInnovation Corridor. The museum will be a key destination to learn and explore the power of science & technology and understand their impact on our life and future. Linked with universities, schools and innovation centres across China, the museum will form the region's World Class Science City, becoming a landmarkinstitution that will showcase and strengthen Shenzhen's global position as a leading centre of innovation and technology.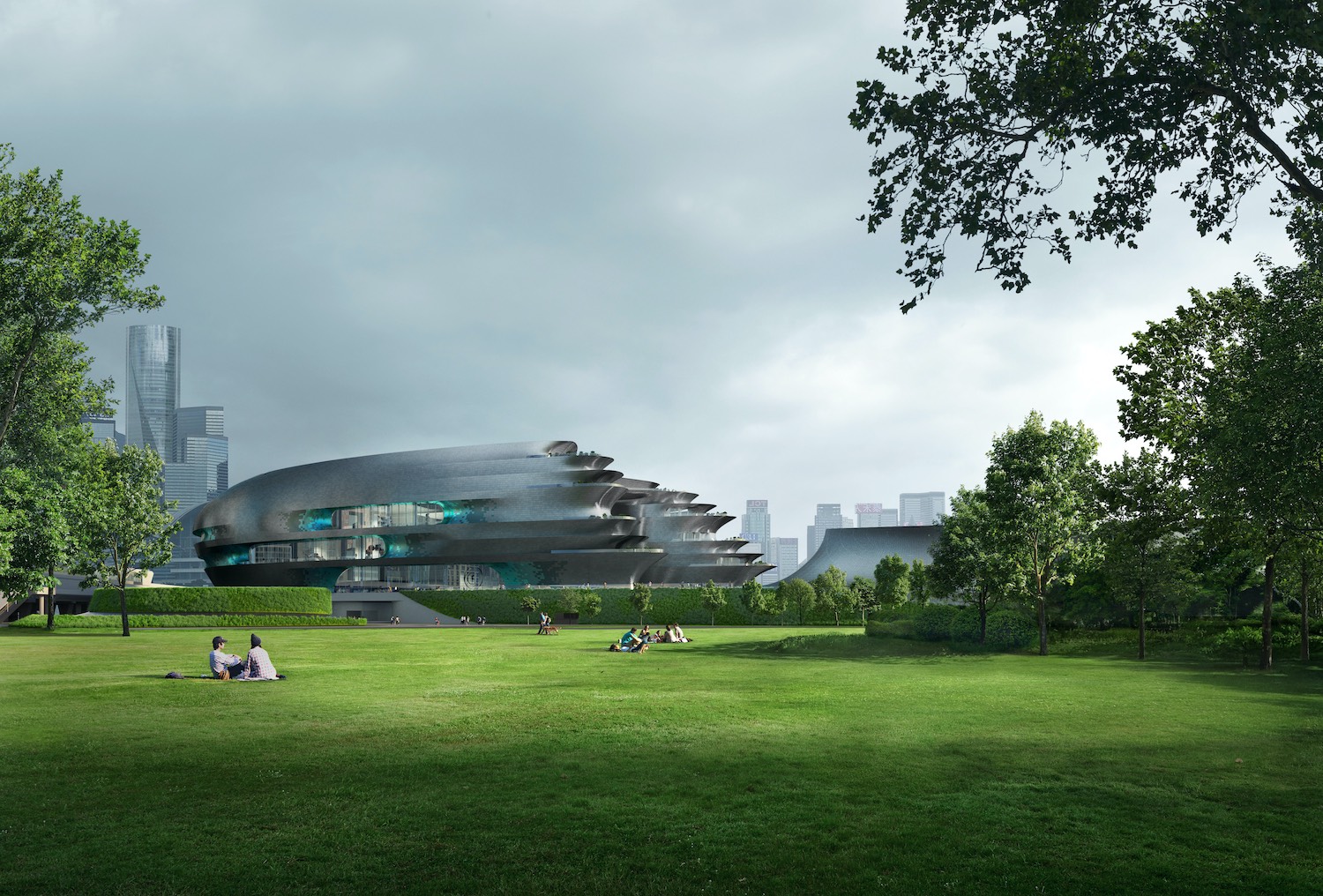 Visualization by Brick Visual
With a total area of approximately 125,000m2, the museum's U-shaped plan provides intuitive orientation and navigation, guiding visitors through its sequence of interconnecting public spaces, galleries and educational facilities centred around its atrium courtyard; defining a journey of discovery that unites the city and park withthe museum's inspirational exhibitions.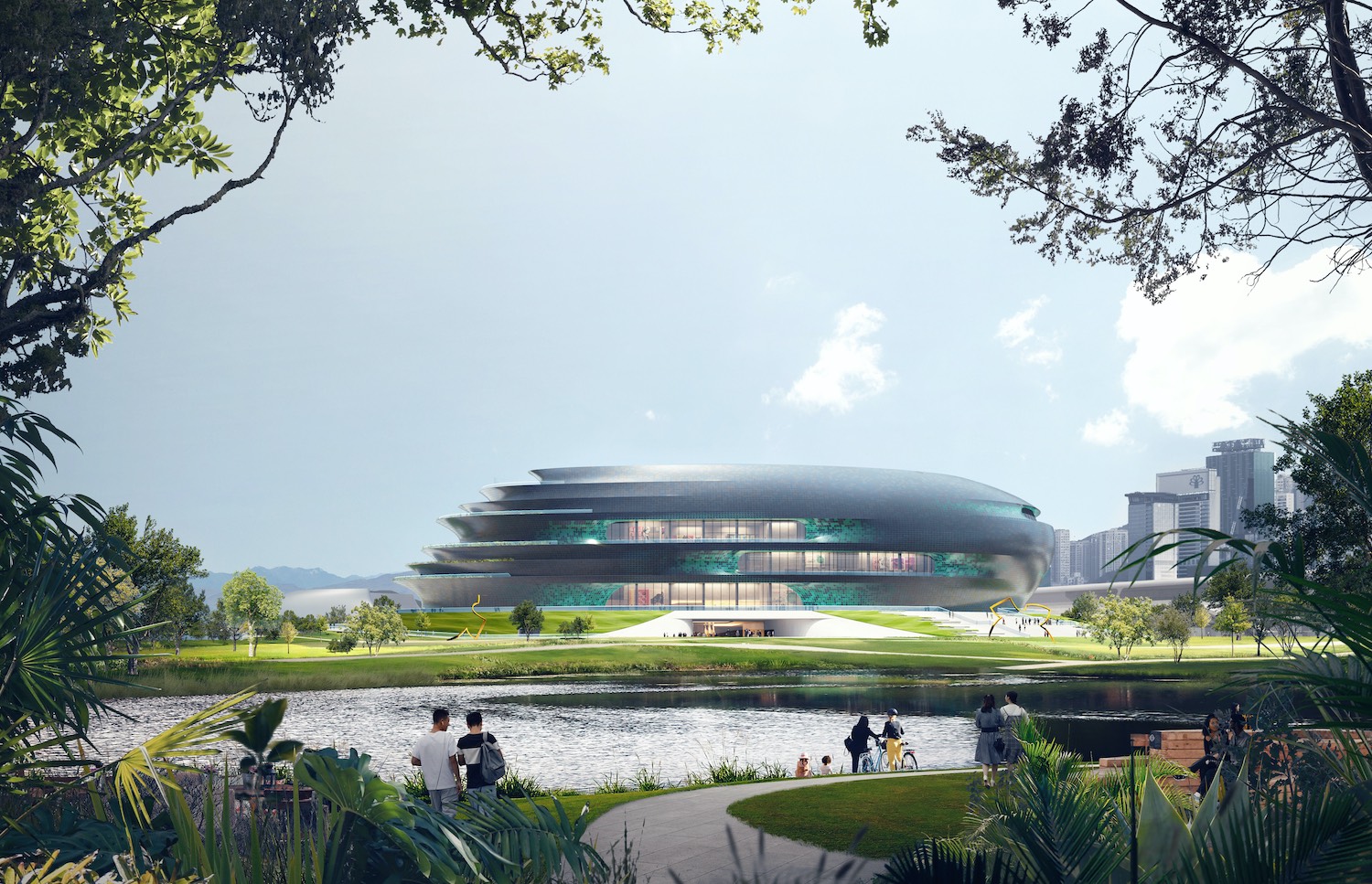 Visualization by Slashcube
Incorporating maximum adaptability as a basic design principle, the geometries, proportions and spatial experience of each gallery will offer visitors a rich and varied experience each time they visit. While some galleries can remain familiar and unchanged, others will change according to the type of exhibition showing at the time.
The geometric definition of the museum's envelope has been informed by its programme, echoing the spatial flow within its galleries and connecting the museum's central atrium with the public park to the west.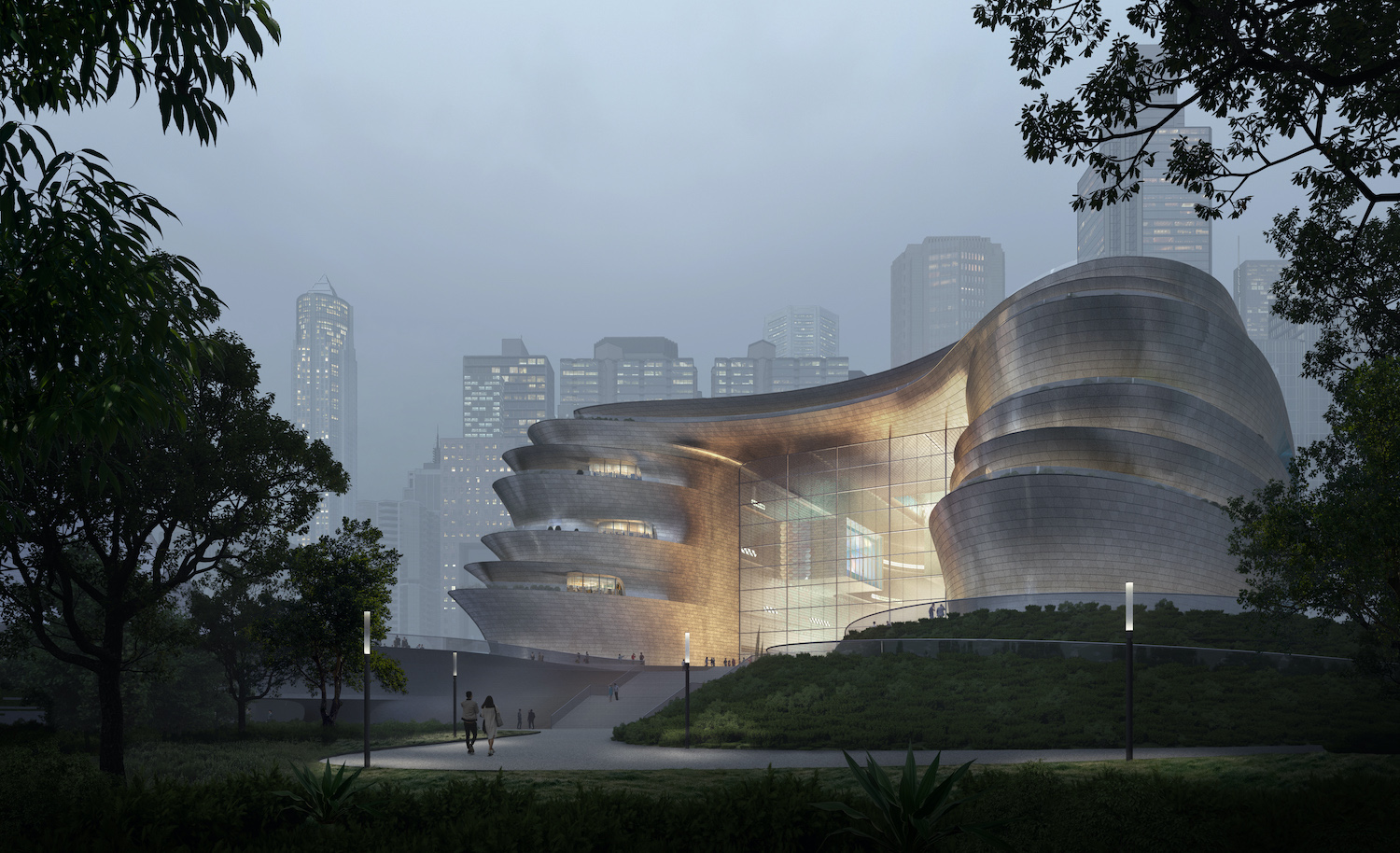 Visualization by Brick Visual

Visualization by Brick Visual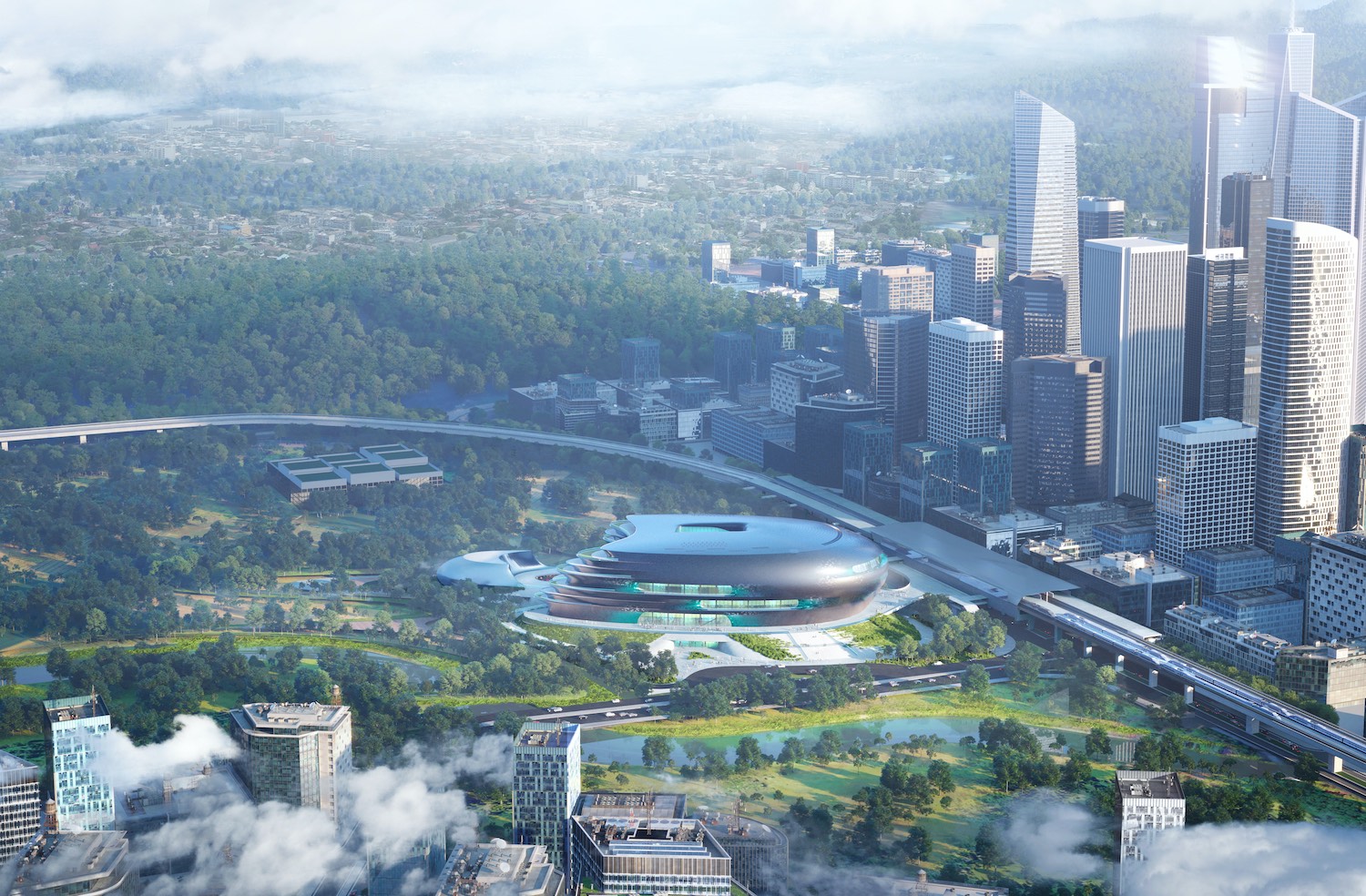 Visualization by Slashcube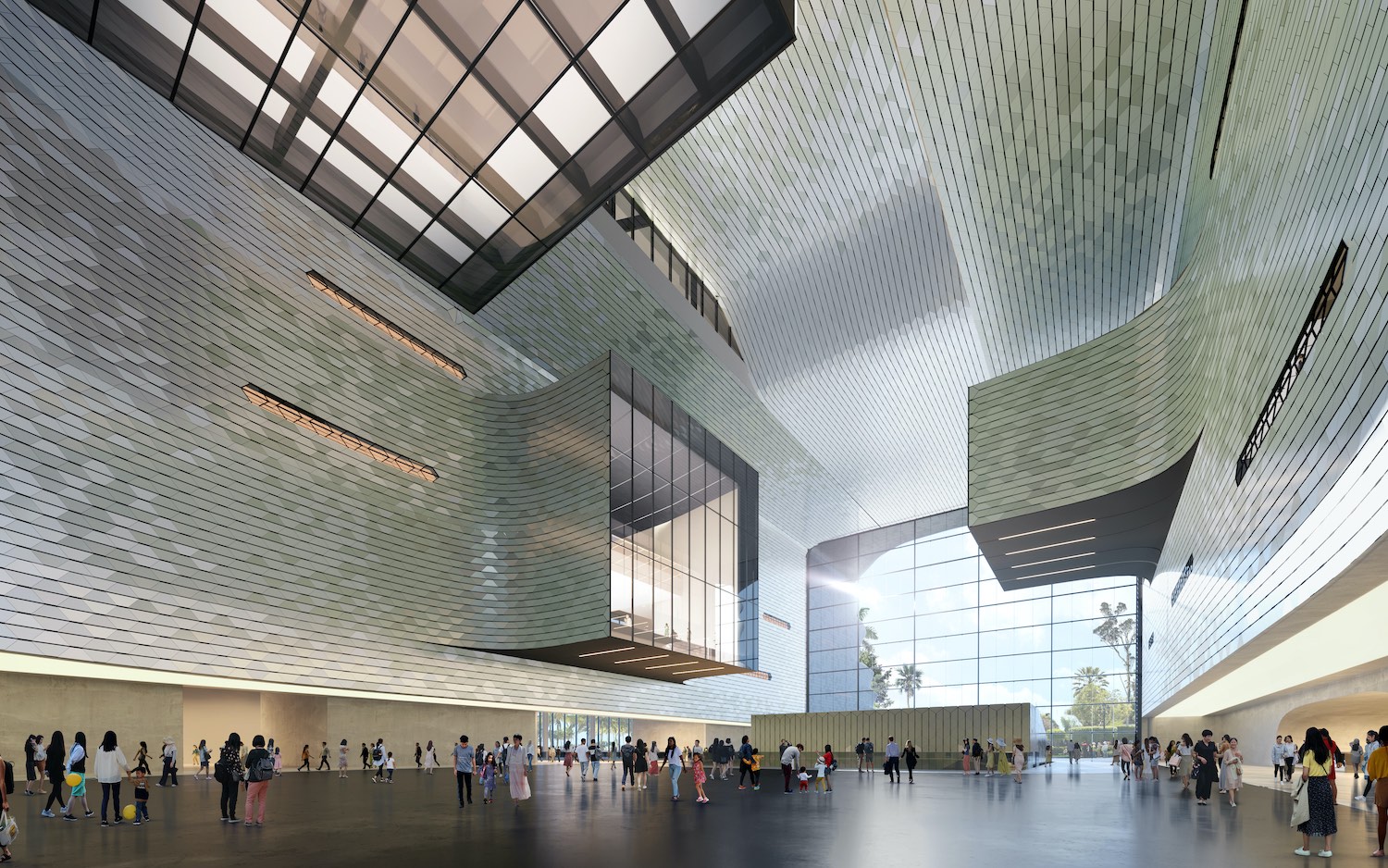 Visualization by Slashcube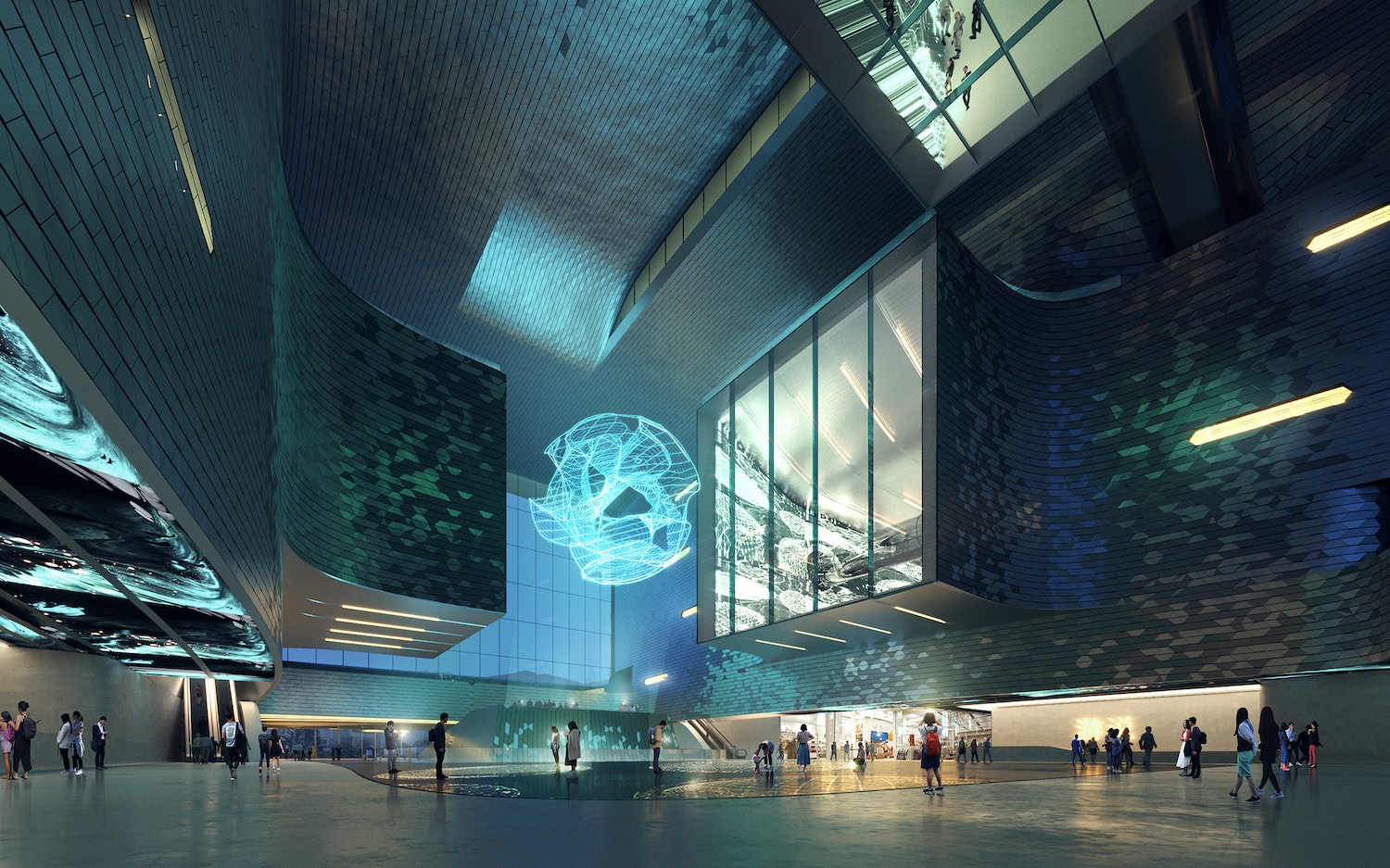 Visualization by Slashcube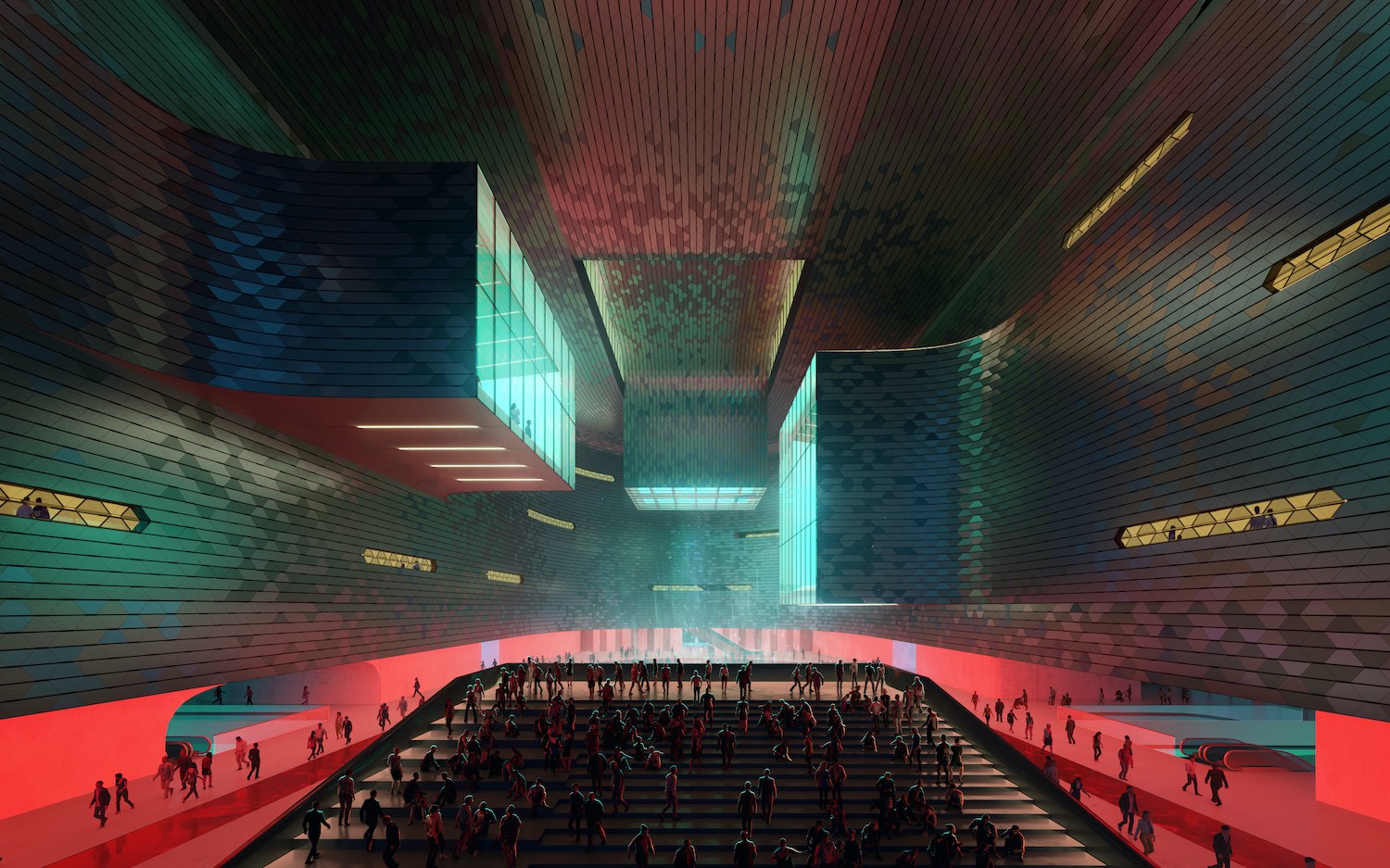 Visualization by Slashcube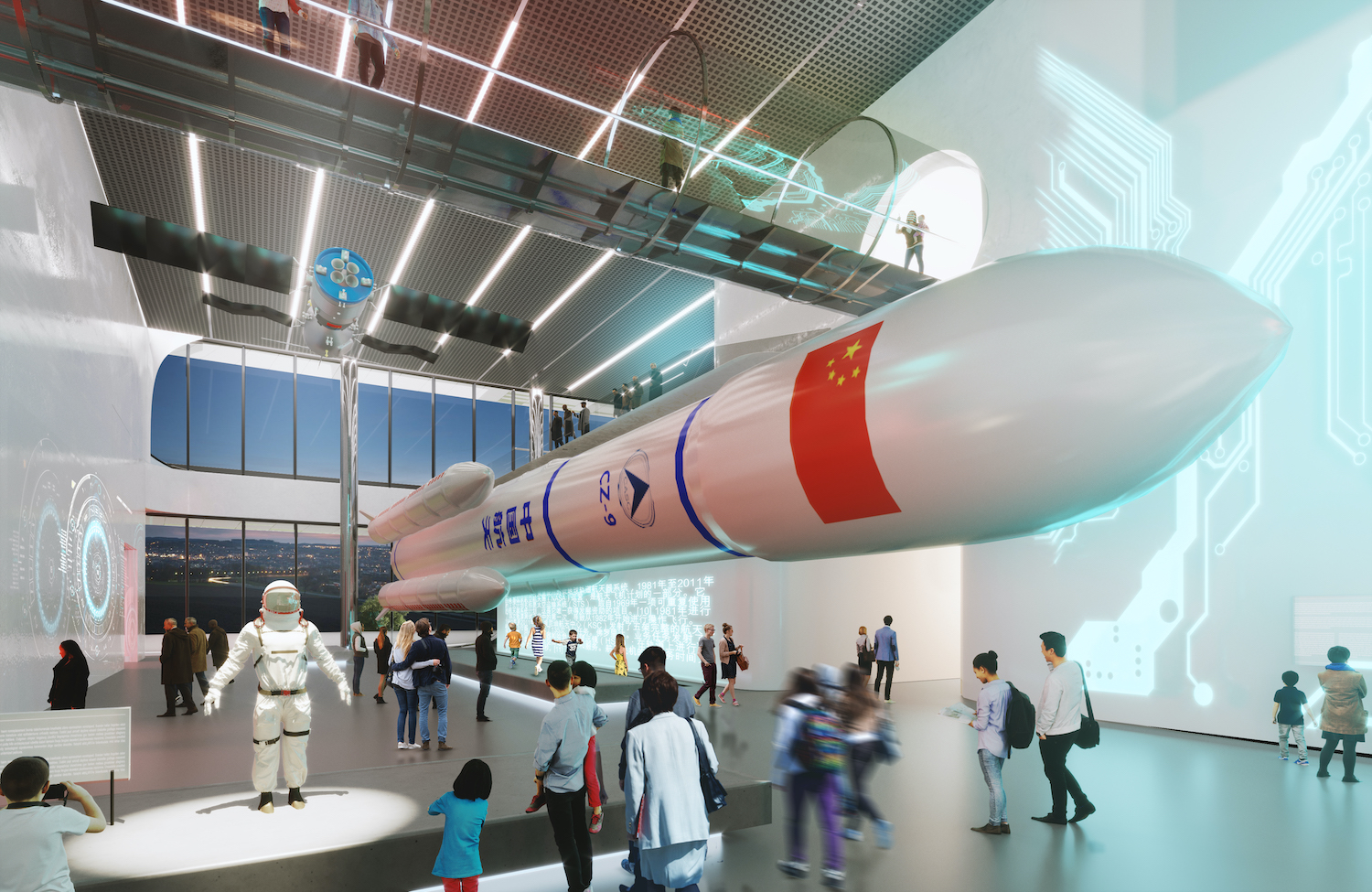 Visualization by Zaha Hadid Architects
Connects with the Zaha Hadid Architects
ZHA Principal: Patrik Schumacher
ZHA Project Directors: Charles Walker (Commercial Director) Paulo Flores
Simon Yu
ZHA Project Architect: Edgar Payan
ZHA Project Senior Associate: Lydia Kim
ZHA Project Package Leads: Juan Montiel, Jinqi Huang, Niran Buyukkoz, Saman Dadgostar, Julian Lin, Richard Wasenegger
ZHA Project Team: Berkin Islam, Cheryl Lim, John Kanakas, Sven Torres, Michael On, Yuxuan Zhao, Enoch Kolo, Karina Linnsen, Boyan Hristov, Bechara Malkoun, Mansel Haynes
ZHA Project Design Directors: Paulo Flores, Simon Yu
ZHA Project Architects: Karoly Markos Edgar Payan
ZHA Design Leads: Niran Buyukkoz, Saman Dadgostar
ZHA Project Team: Jinqi Huang, Berkin Islam, Billy Webb, Cheryl Lim, Christos Koukis, Federico
Fauli, Juan Montiel, Jurij Licen, Michal Wojtkiewicz, Bogdan Zaha, Michael On, Yuxuan Zhao, Enoch Kolo, Nastasja Mitrovic
Acoustics Consultants: Marshall Day Acoustics
Exhibitions Consultants: Art of Fact
Cinema Consultants: Teecom
Landscape Consultants: Gillespies
Specialist Consultants (Schematic Design Stage)
Façade Consultant: GYAC (Shanghai)
Acoustics Consultants: Acoustics & Theatre Design Division, East China Architectural Design & Research Institute
Green Building Consultants: Jorjun Green Building Technology, Guangdong
Specialist Consultants (Preliminary Design Stage)
Local Design Institute (Structure & MEP): Capol International & Associates Group
Local Design Institute (Architectural): Beijing Institute of Architectural Design
Façade Design Consultants: Dadi Facade Technology
Interior Design Consultants: J&A (Jiang & Associates)
Exterior Lighting Consultants: GD-Lighting Design Consultancy
---