Studio Bryar Ali: The project is a luxurious high-end residential locating at one of the prominent locations in Erbil city. Over a plot area of 170000 sqm, and with a built-up area of 32000 sqm, the buildings comprise.
A 2-level basement, a ground floor, and floor rising from 10 floors to 15 floors according to the building's location on site. The towers have 230 apartment units. Car parking circulation has been designed to allow smooth traffic flow into and out of the buildings.
The ground floor accommodates amenities that include a large all-day dining facility, with a large terrace overlooking the city. It also includes male and female gyms and a swimming pool. The spacious and very efficient unit designs serve to maximize the convenience of residents. All units have balconies with spectacular views of the city.
The modern international style of the façade adopts the use of a framework of architectural elements that create a unique overall image. External finishes have been carefully selected to achieve the best possible energy efficiency and other properties pertaining to sustainability.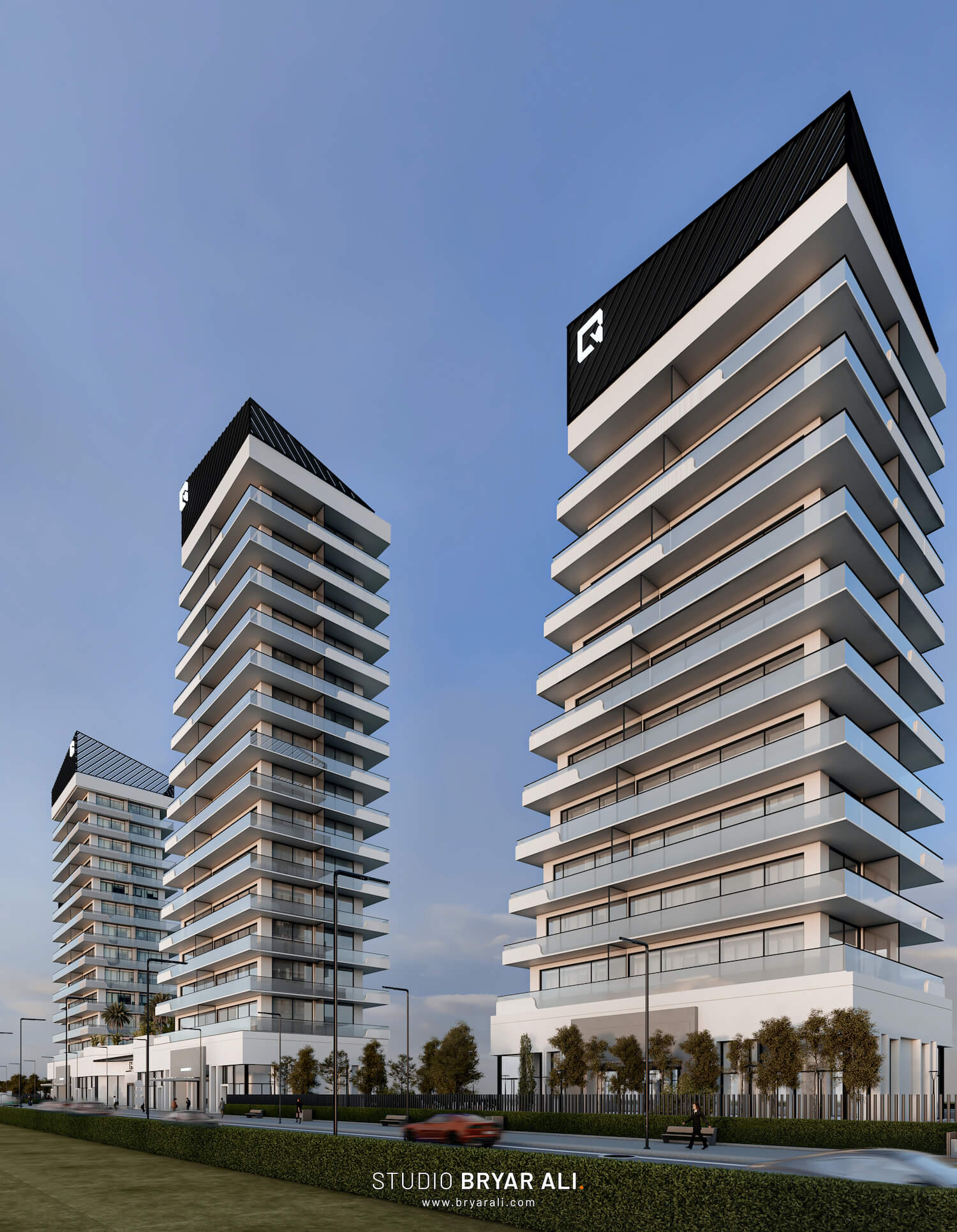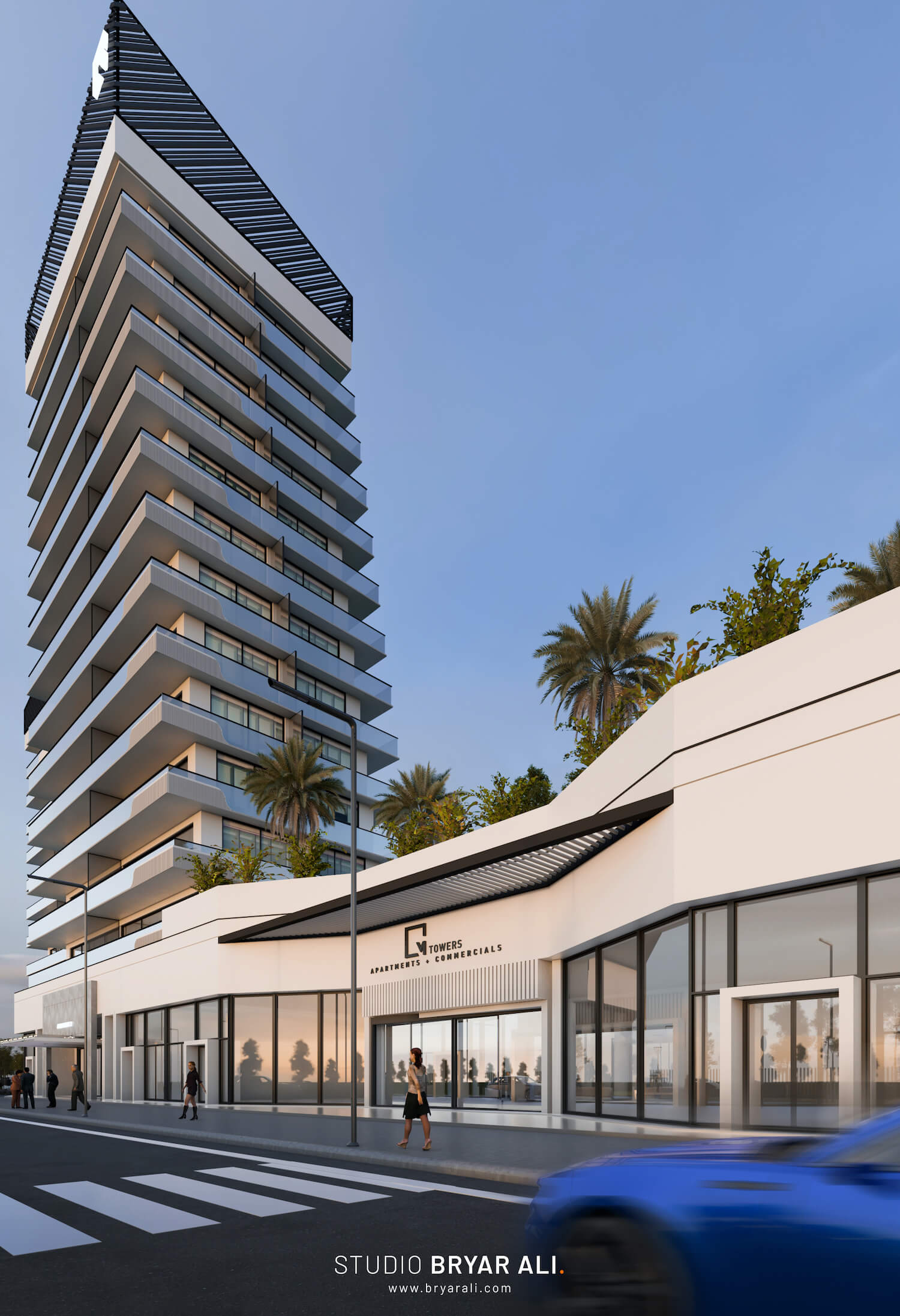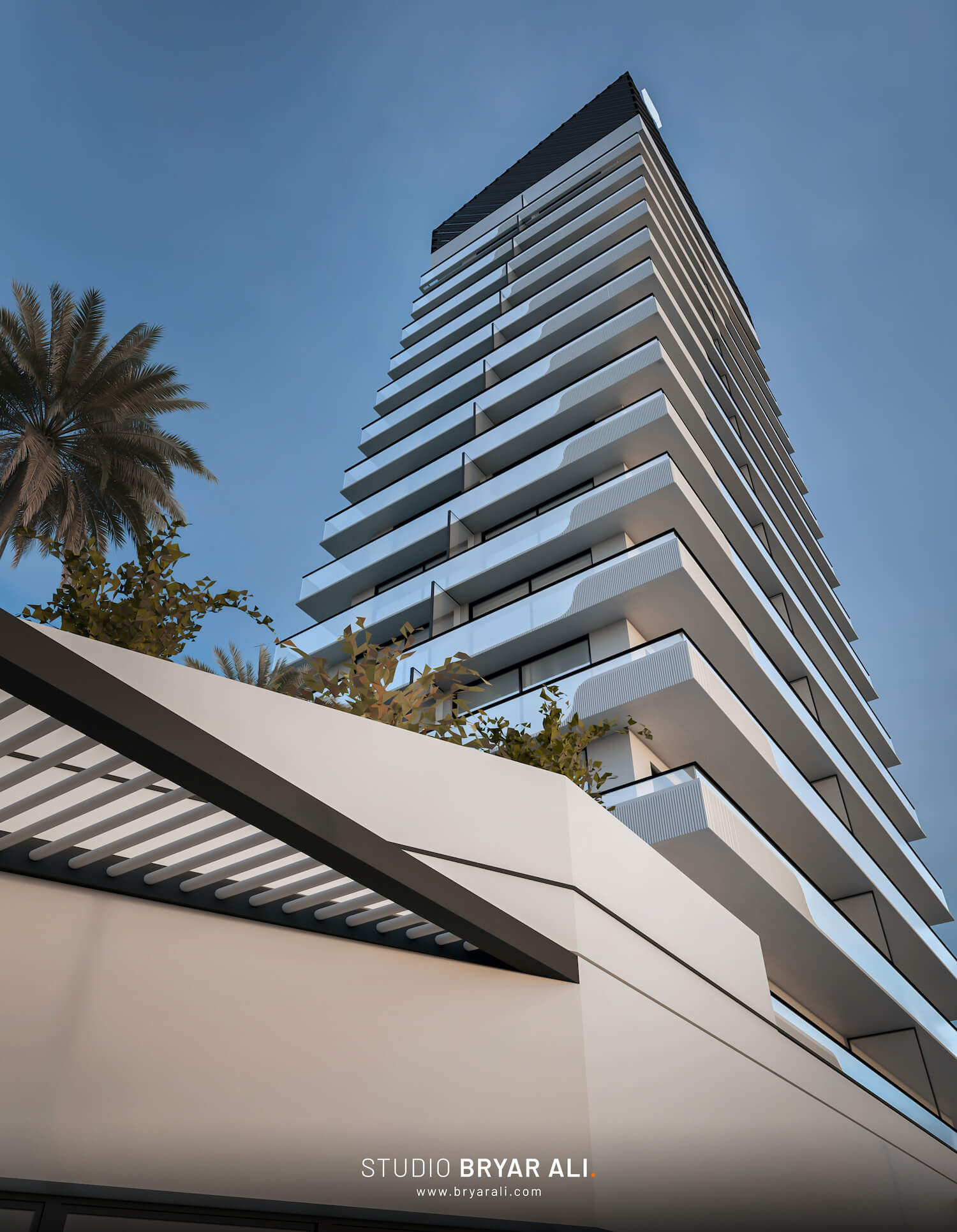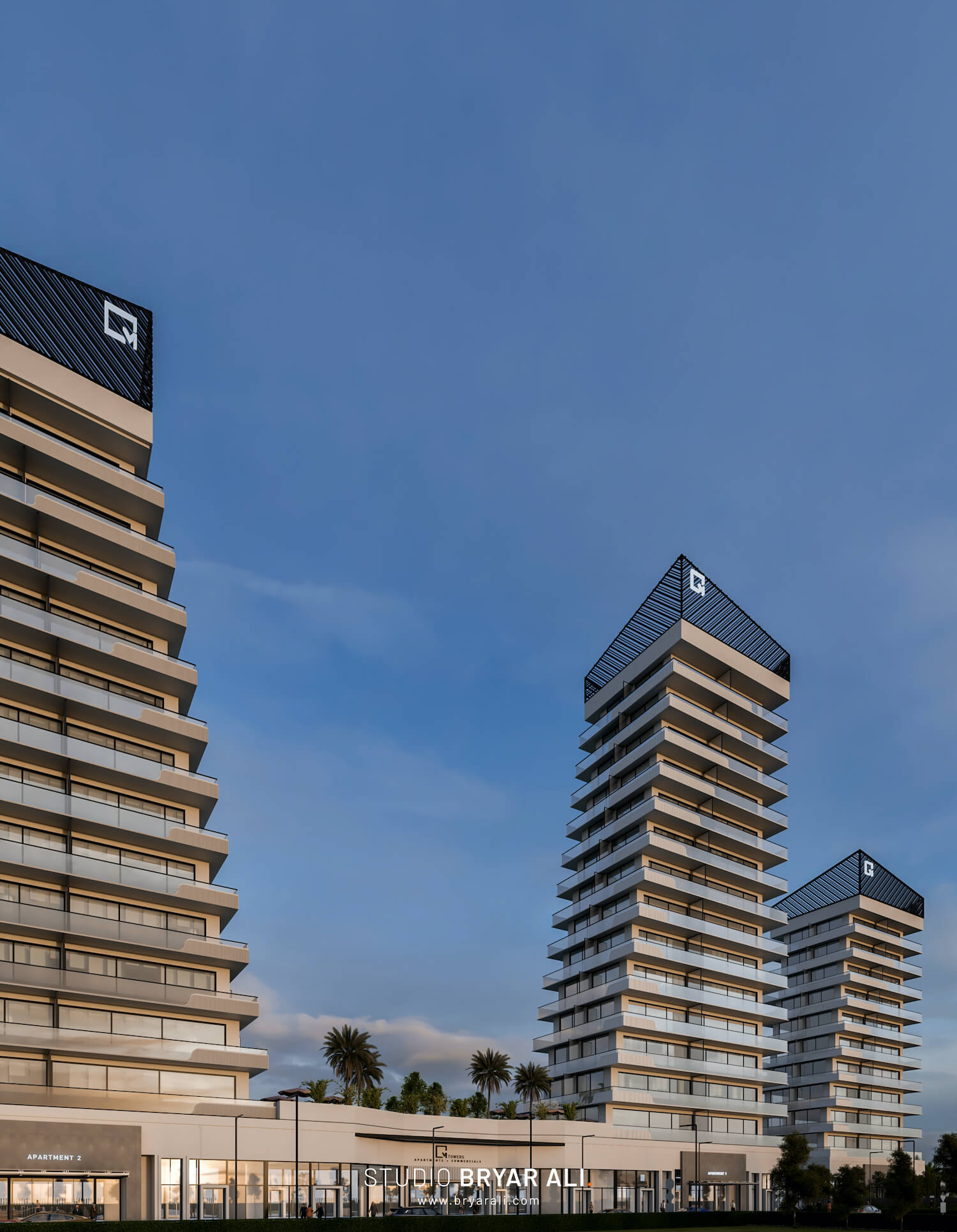 ---