As today's technological fields such as artificial intelligence and tech companies grow exponentially, the issue of public involvement as a decisive factor in the development of such technologies becomes urgent. The proposed project creates an interface between the public and innovation entities, laying the foundation for open-source, democratized technology. The Battersea industrial site, located south-west of London, offers the opportunity for chronological continuity, merging the character of the industrial era, materialized through the rehabilitation of the Battersea power station, with that of the informational era, all within a European tech capital.
The proposal envisions a technological hub that hosts the latest innovations in informational technology, artificial intelligence, digital media and industrial technologies and works with the public on improving ideas, products and policies that rule the tech and digital ecosystem. Therefore, the hub has a political function, empowering the people to decide what tomorrow should look like.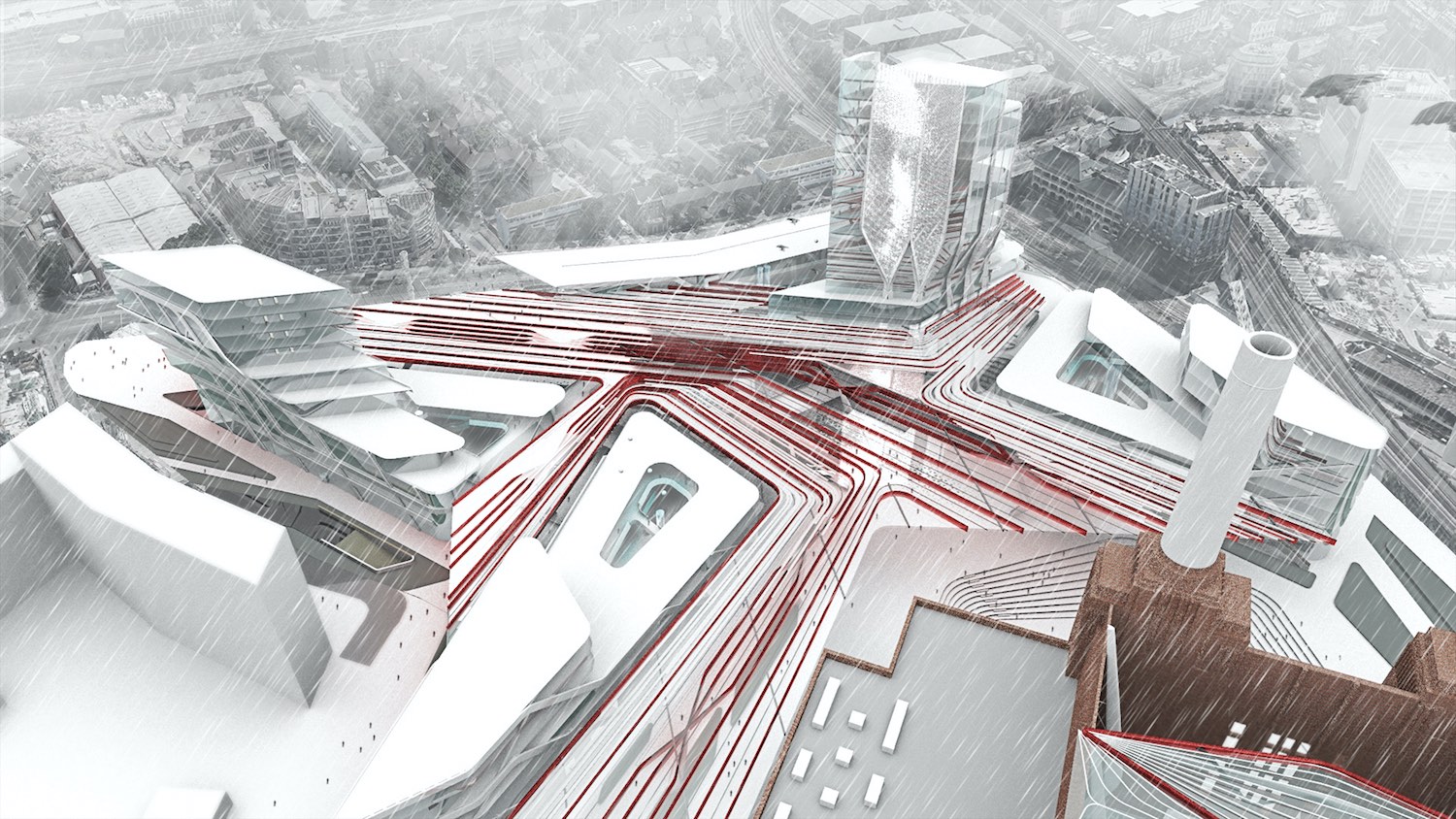 Aerial View
Paradoxically, this physically centralized hub strives to become a symbol of a decentralized, free, self-regulating market, and is doing so by fusing it with the public element and relying on its contribution to accelerate the growth of ideas. The former Battersea power station's interior has a symbolic character. The floating auditorium is a symbol of the intangibility of advanced technologies, yet it is open to the public, showcasing the latest iterations of artificial intelligence and other discoveries.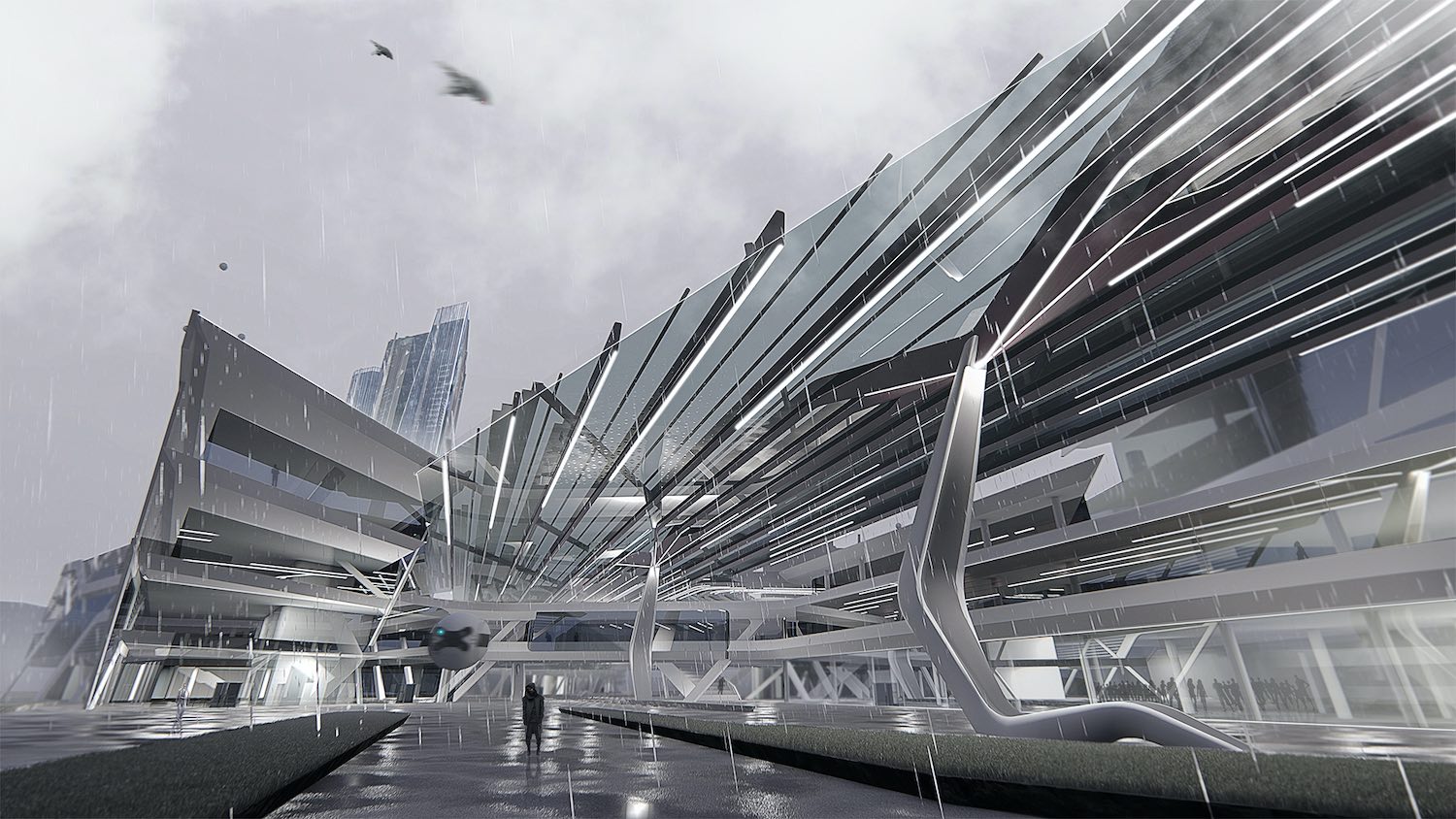 Exterior
The program requirements of the insertion are contextualized through hybridization of basic archetypes (tower block, longitudinal block, interior courtyard) and spatial navigability, emulated through digital simulations of optimal circulatory deviation networks inspired by Otto Frei's studies and Quelea agents simulations that imitate the movement of large crowds through space.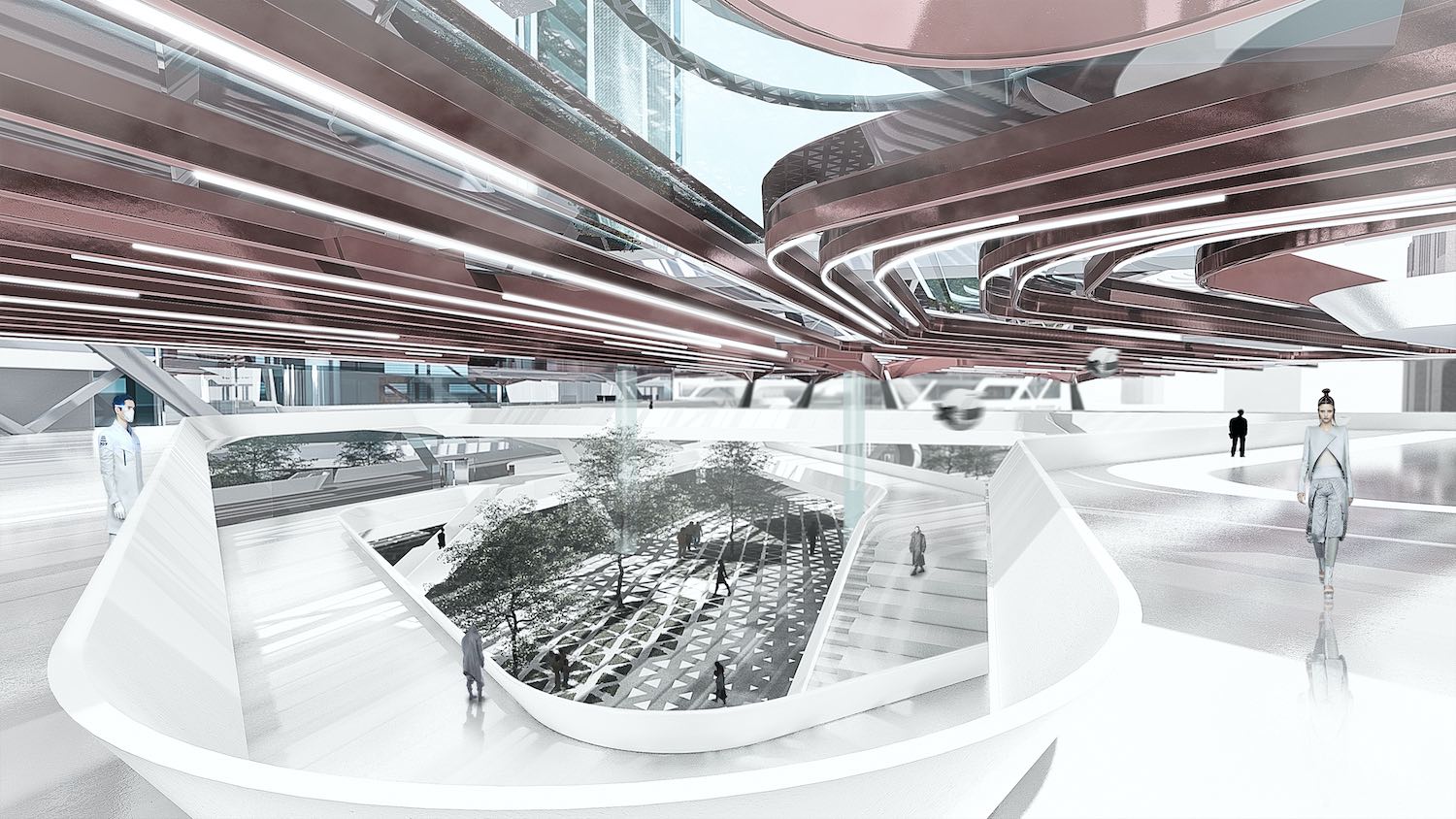 Public Space
Each of the four main sections of the building features a large atrium, which marks exhibition and feedback areas on the ground floor, workshops and other forms of interaction between the public and the innovation entities on the floors above, such as startup companies on the first two floors and large, developed companies on the floors above. While the first floor focuses on interaction and accessibility to the necessary facilities for promoting activities of the company, the second floor takes into account a potential organic scalability of the startups and negotiation of the rented spaces, according to the fluctuation of the number of employees, so that once they reach a considerable size, they can own a floor of their own.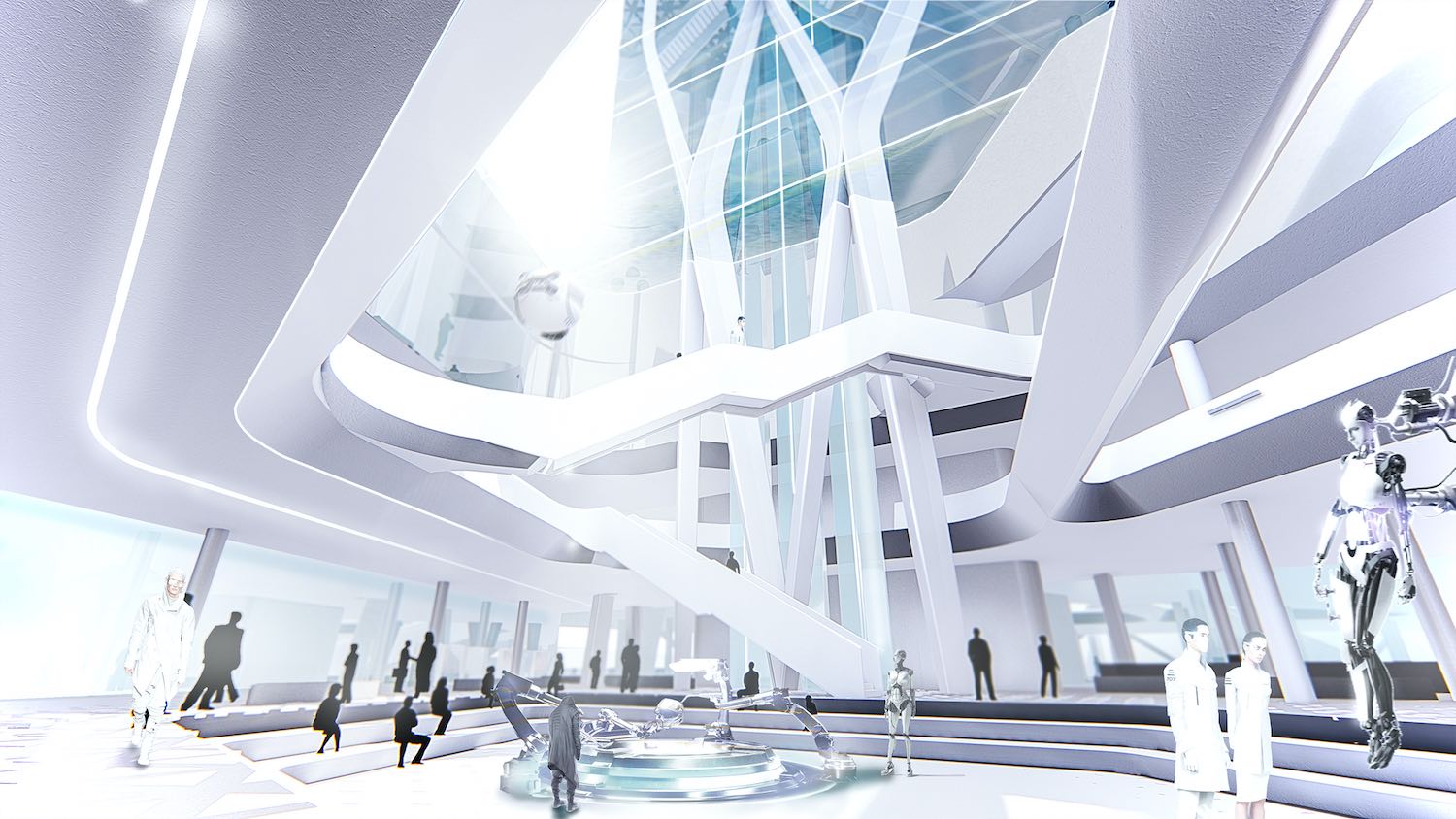 Exhibition
Therefore, the program evolves vertically, following the journey of a growing company, and encouraging informal interactions between startups, developed companies, investors, students and the general public.
Public Space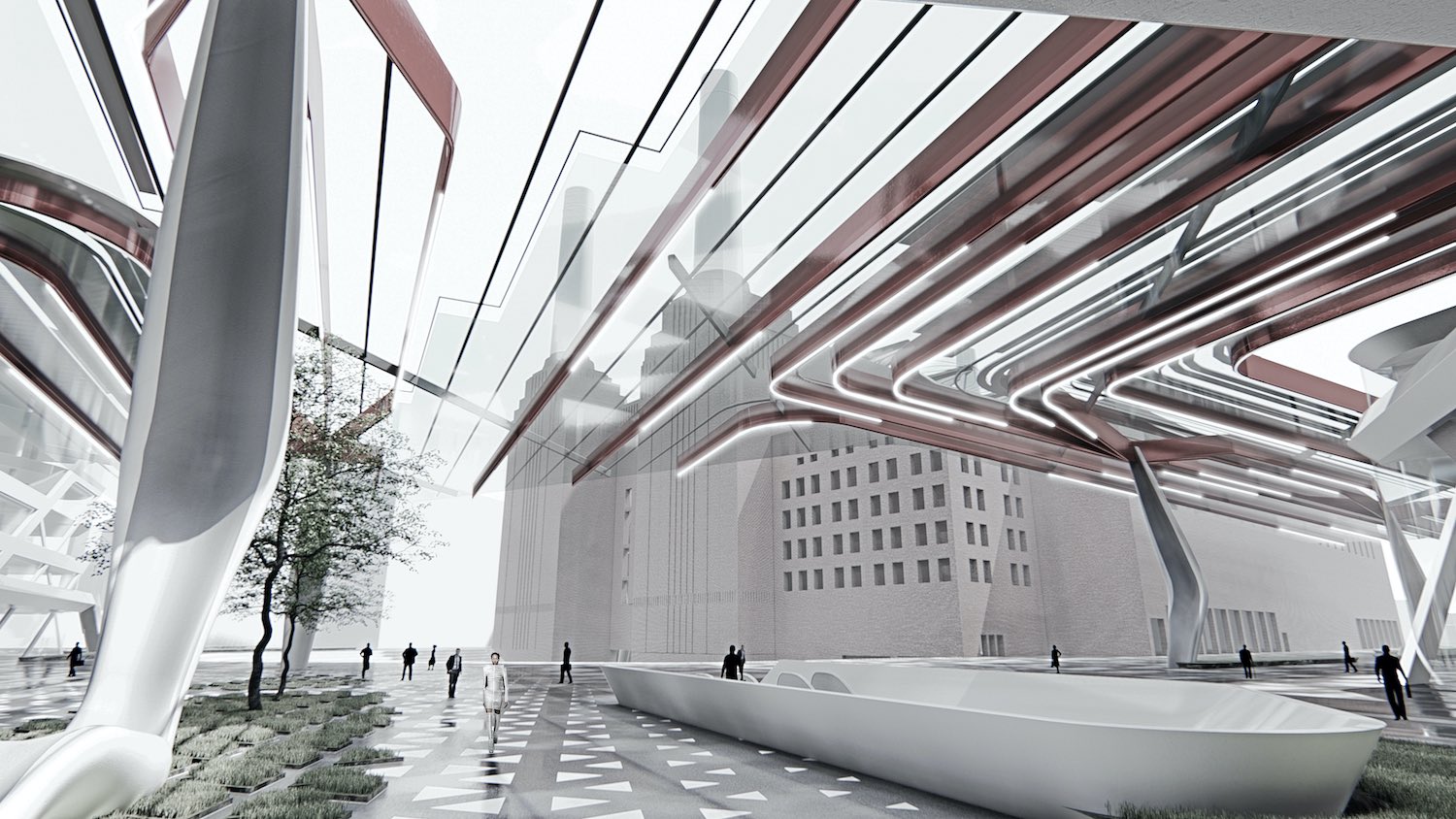 View towards Battersea power station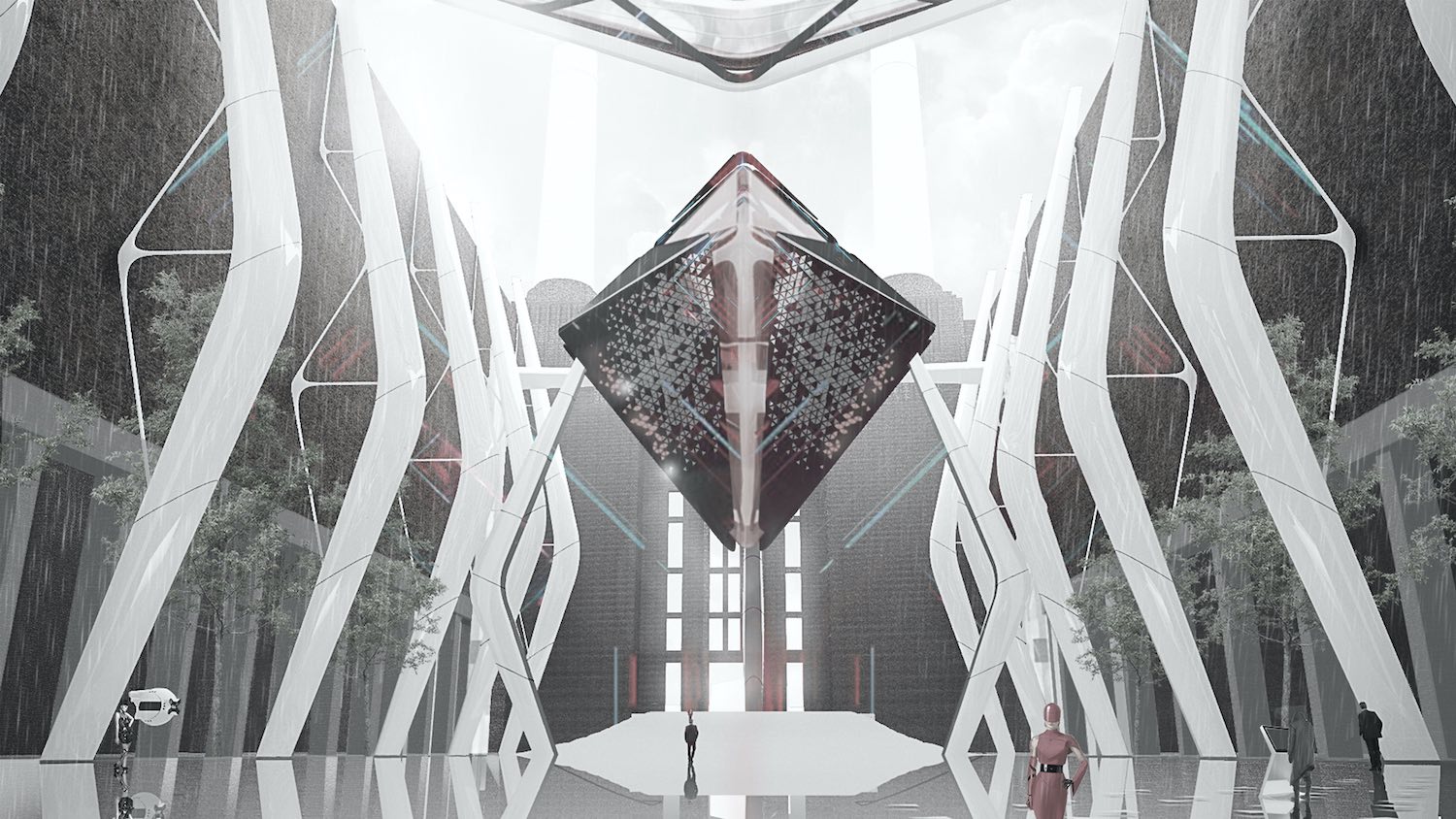 Battersea power station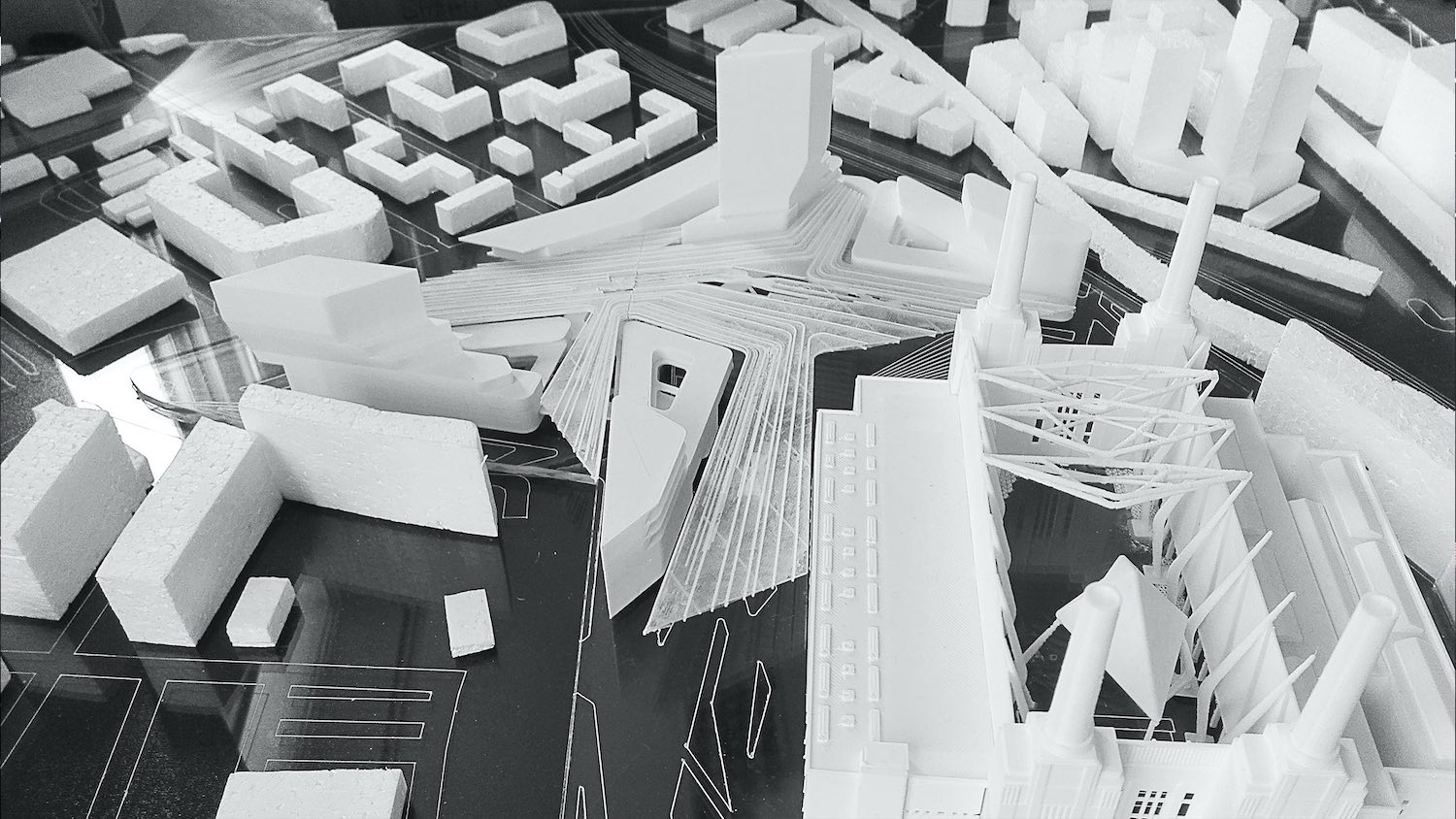 Model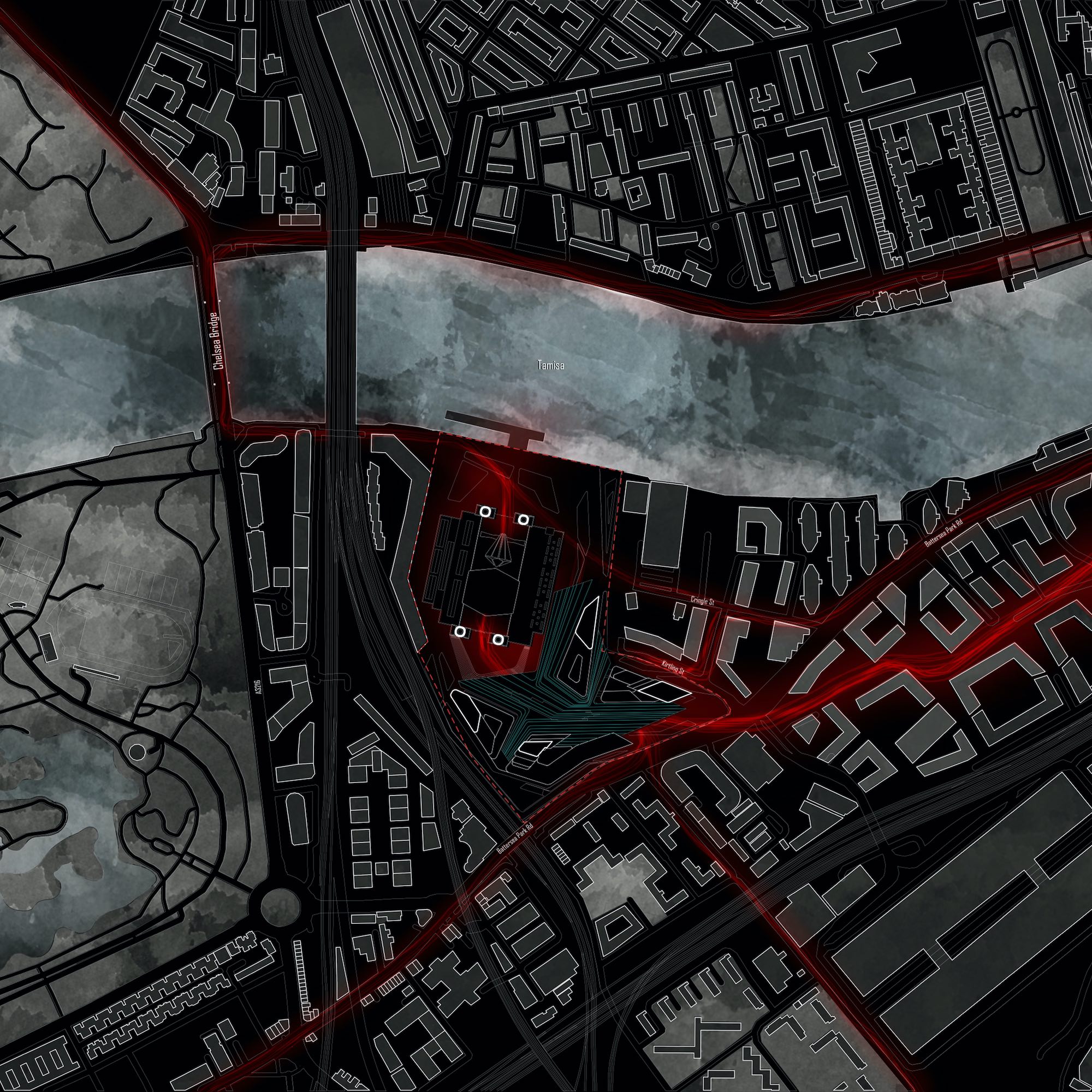 Master Plan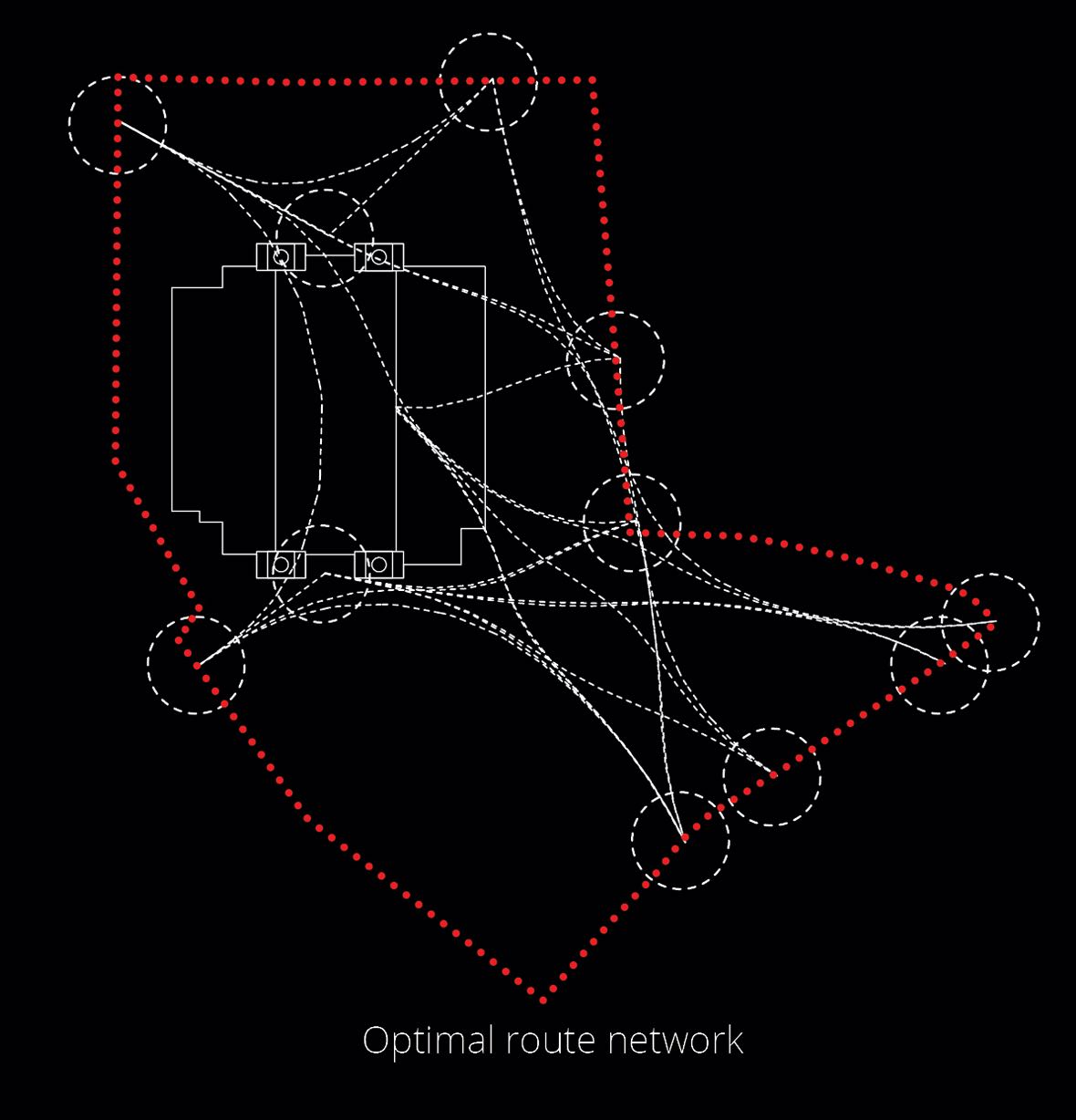 Optimal route network on site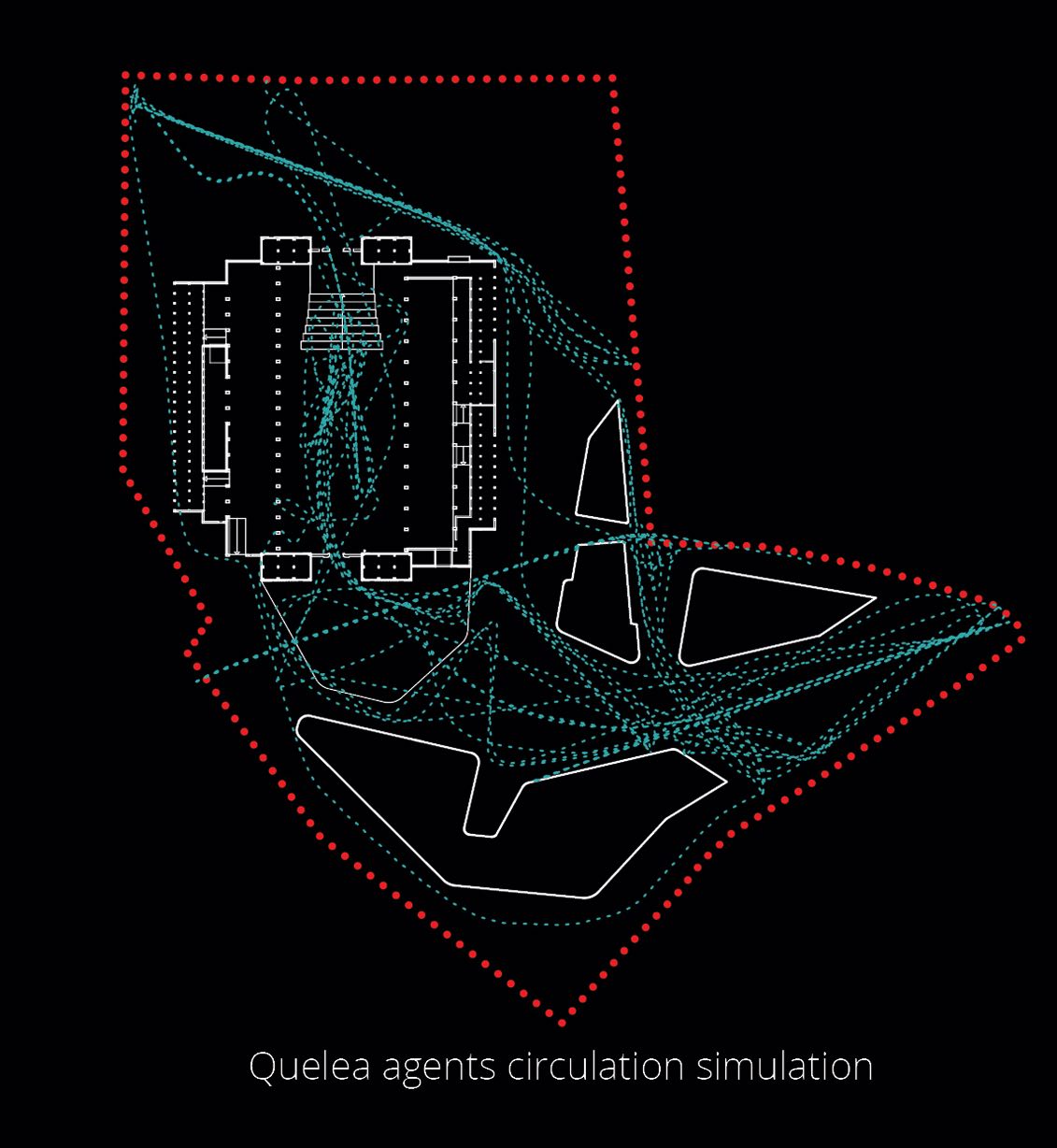 Quelea agents circulation simulation on site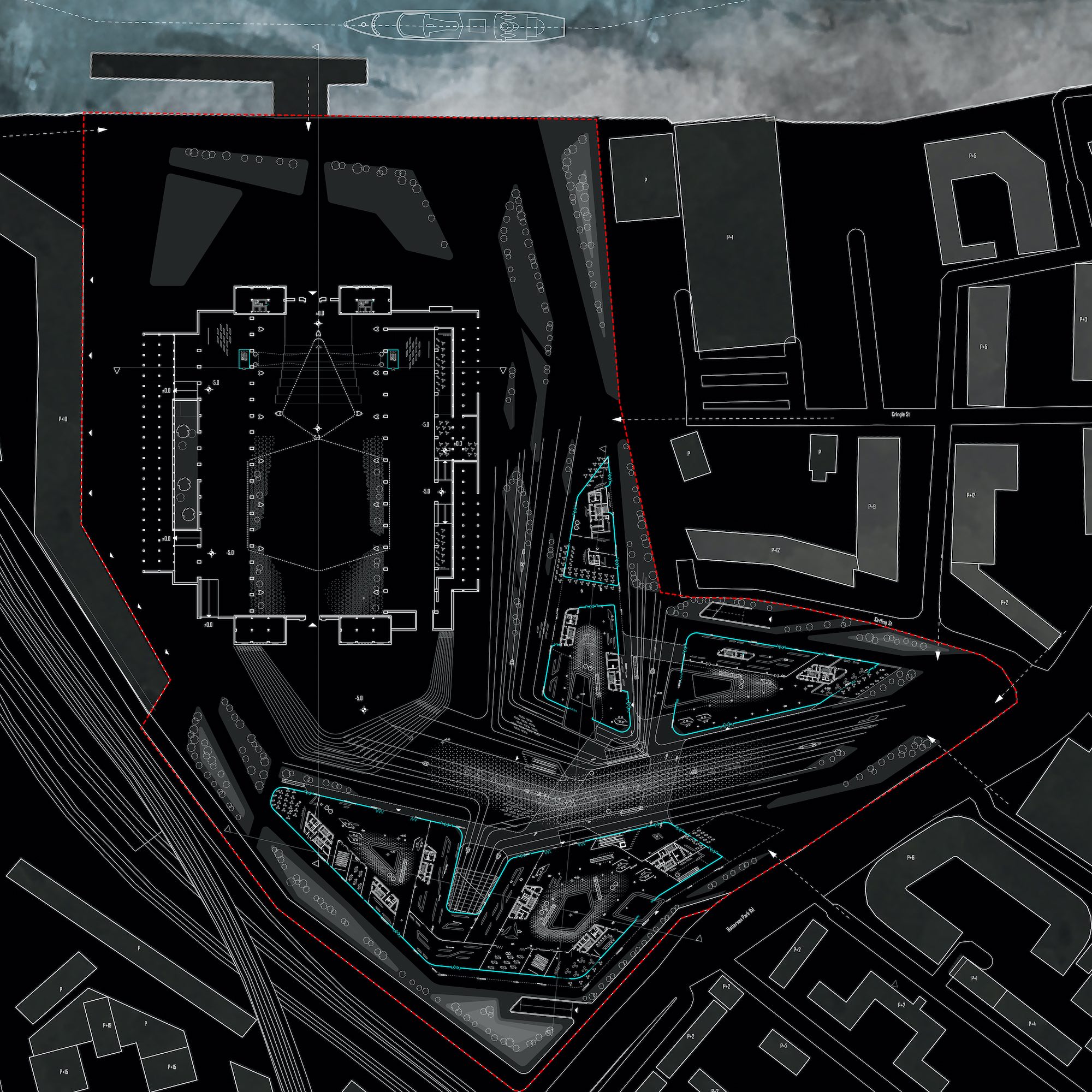 Site Plan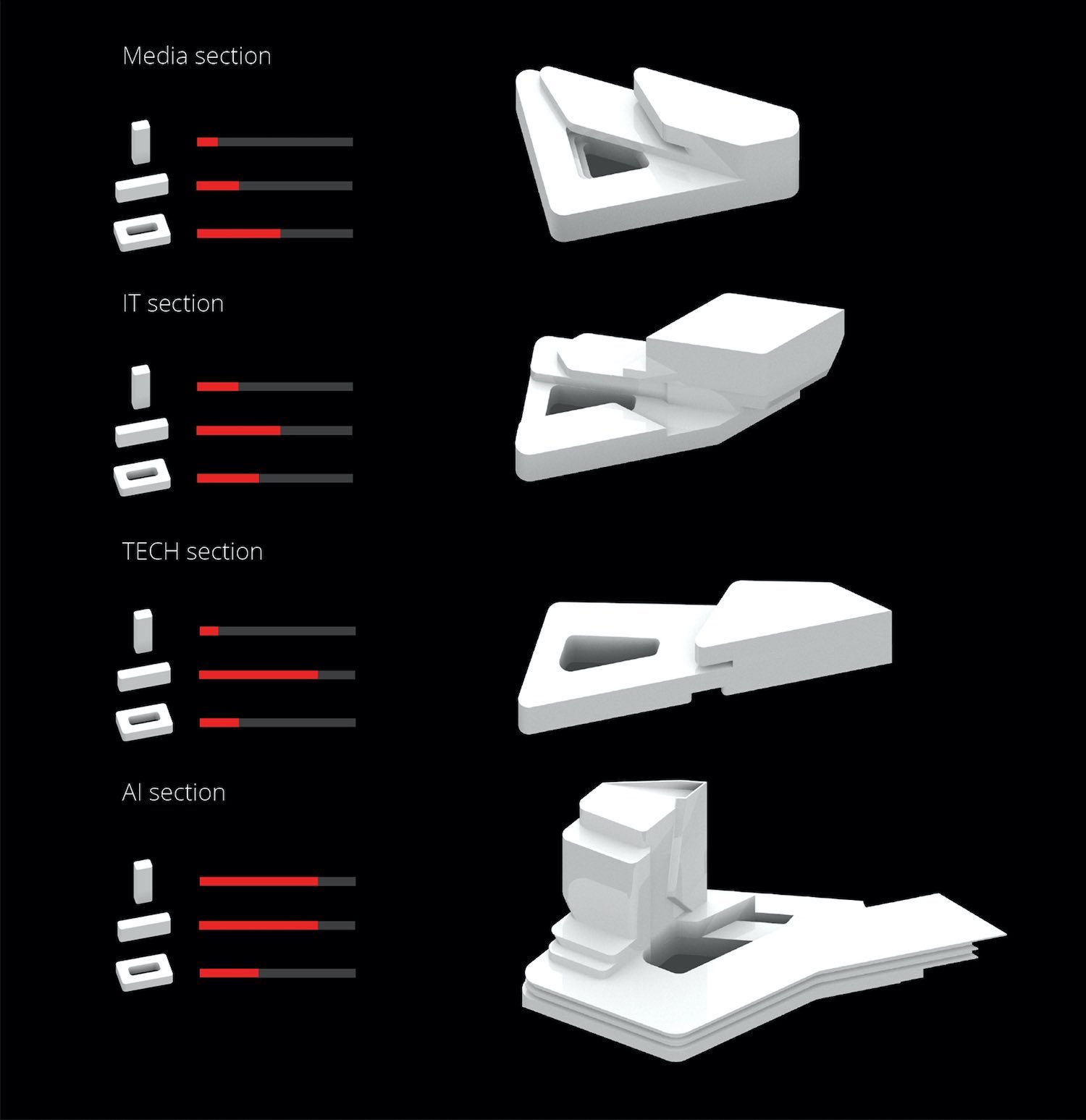 Massing through basic archetypes hybridization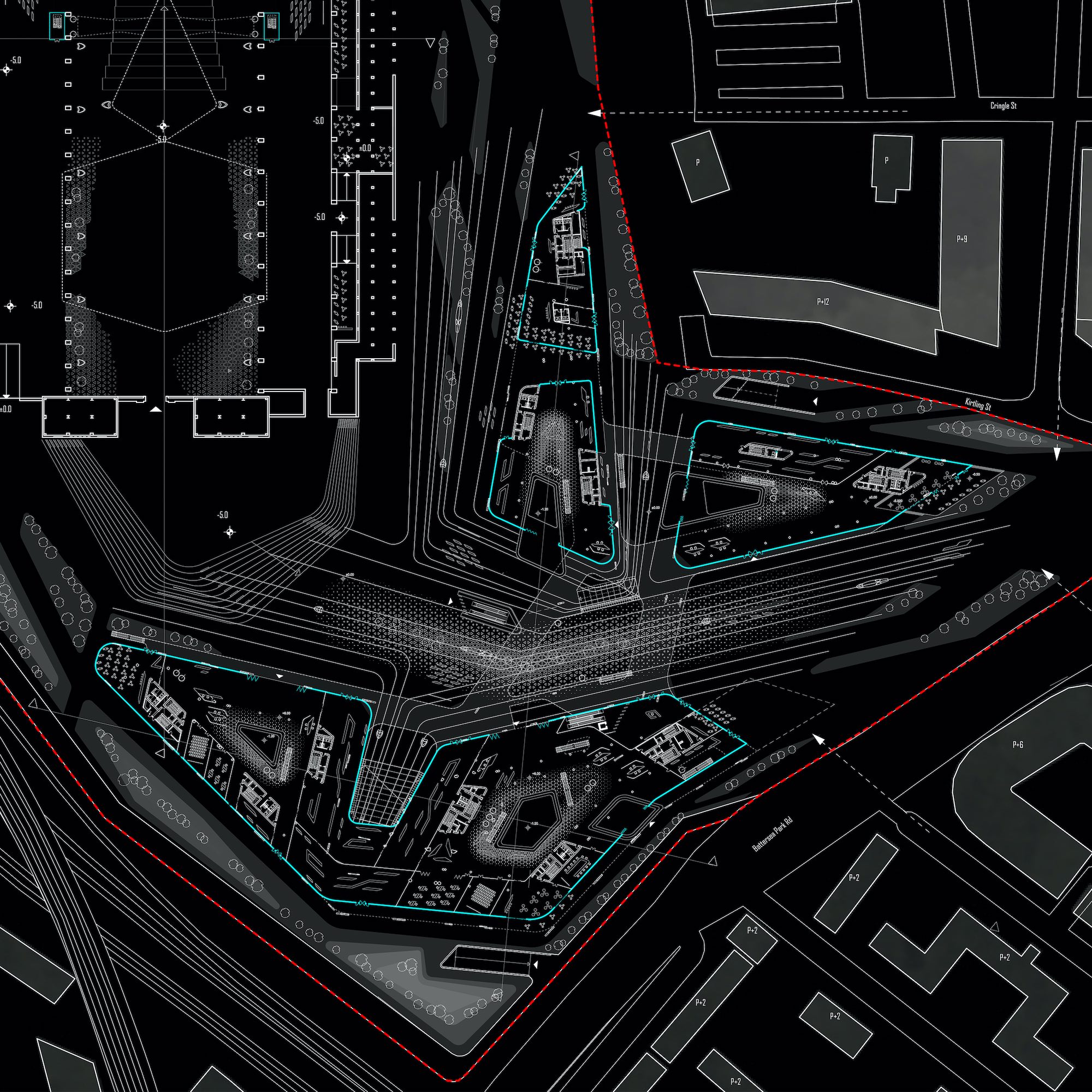 Ground floor plan public and exhibition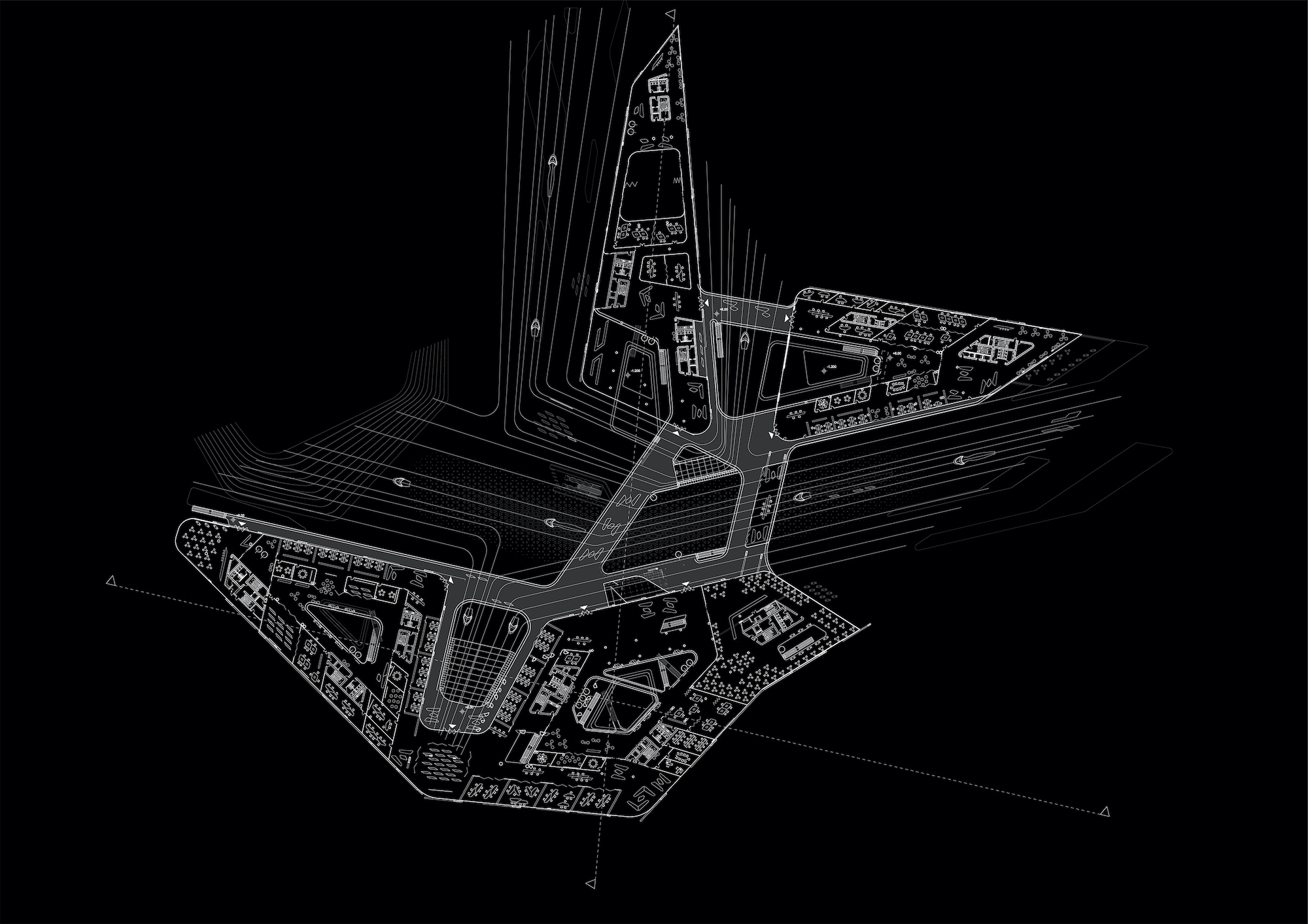 First floor plan coworking spaces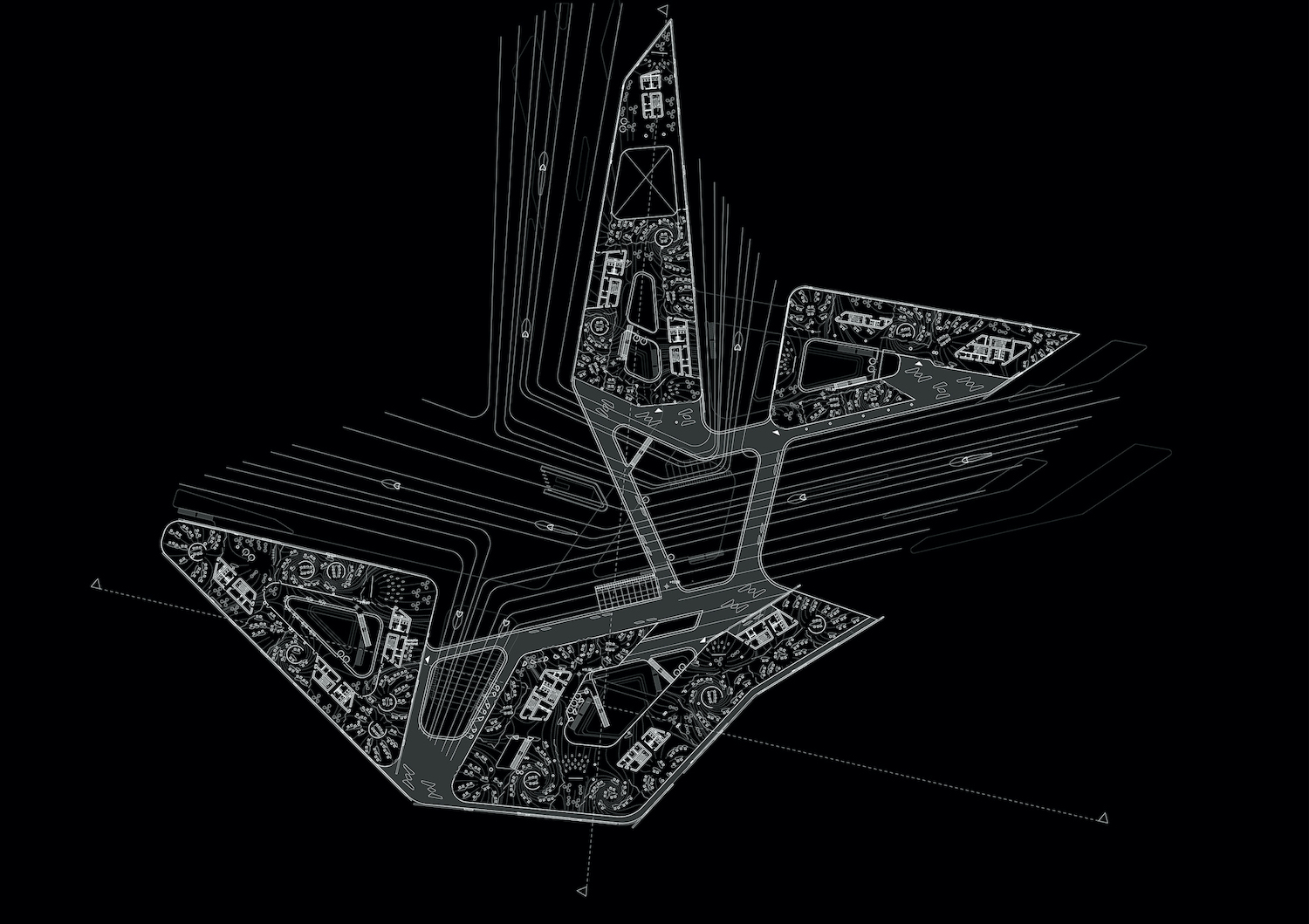 Second floor plan developing startups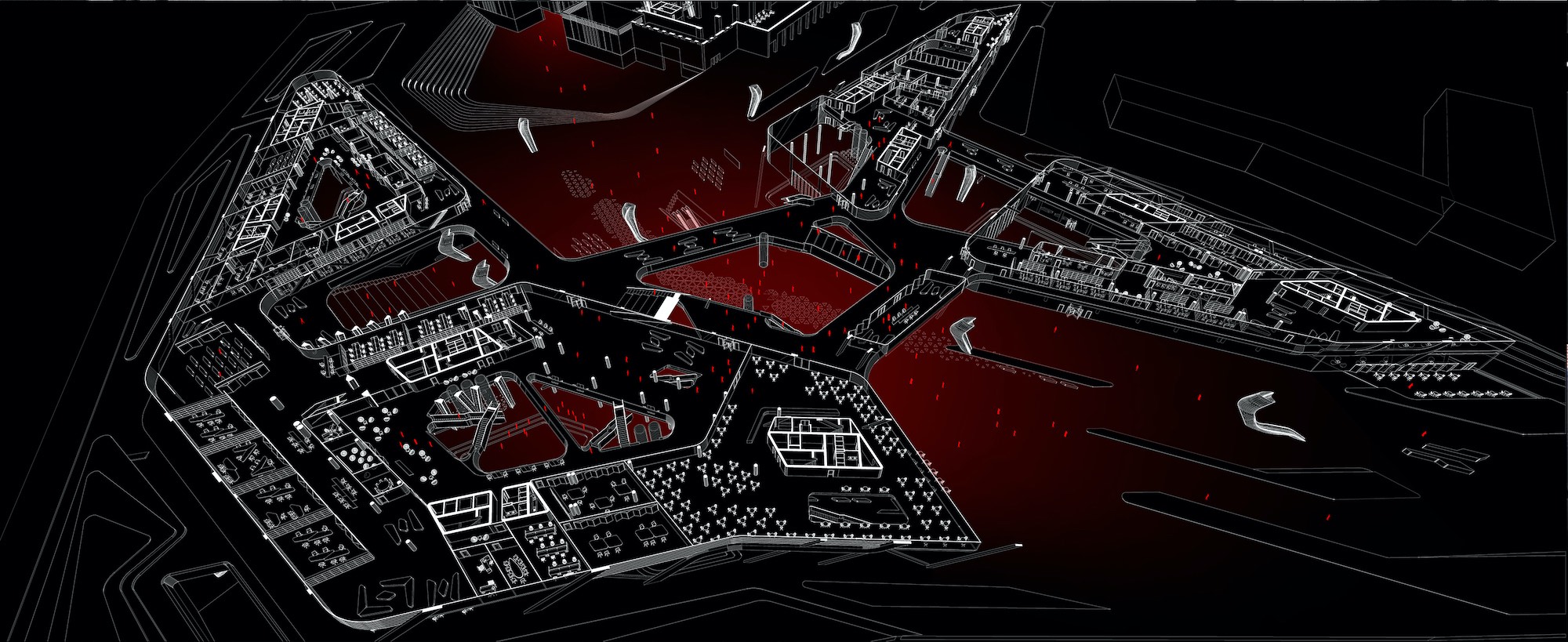 Public space spilling through the ensamble

Section through exhibition atriums and office spaces

Section through Battersea station and auditorium
---