Melbourne-based architecture firm Kennon, have announced the construction of Australia's first building with a solar-powered façade. The eight-story office building will be equipped with 1,182 solar panels that will produce more energy than it consumes.
CUUB Studio enthusiastically joined the creation of visualizations for this project, for us it was a new challenge and an opportunity to implement innovative ideas in collaboration with the main maestro of the industry. Photorealistic CG visuals can help emphasize the unique features of a building, showing not only the shapes but also how the object will fit into the environment.
The project has become a long-awaited response to the climate crisis in Australia. Most of the energy consumption in construction is in office space. The innovative architectural solution in 550 Spencer will allow the creation of a completely autonomous and sustainable building. According to Kennon, this is estimated to prevent the emission of 70 tonnes of carbon dioxide every year.
The majority of panels will be placed on the building's north facade. Also, the design of the façade will free up the roof and expand the possibilities for creating new spaces. In addition to the key ideas of the concept of sustainable development, the project is designed with the well-being and comfort of its users in mind. Here you will find a variety of view locations for inspiring work ideas, each place is filled with a riot of natural light and, of course, an impeccable internal infrastructure has been created.
CUUB team had an ambitious task to convey all the key innovations of the project with the help of visualization. We prepared interior and exterior renders, in which we symbolically demonstrated the work with sunlight and scientific discoveries. Also, we paid reverent attention to every detail of the internal infrastructure of the building, as the design was filled with unique materials and textures.
When developing scenarios for angles, it was important to take into account the view that demonstrates movement through the facade and close proximity to the park. Also, demonstrate the building's proximity to Spencer Street and show how the project looks from a standard eyeline height, but still captures the general view of the location.
Of course, the main object of our work was light - after all, it is it that stands at the center of the values of the project. On the most favorable sides of the facades, it was necessary to show the reflection of the warm golden sun on the solar panels. We offered our partner several options for lighting and variations of the overall atmosphere of the frame.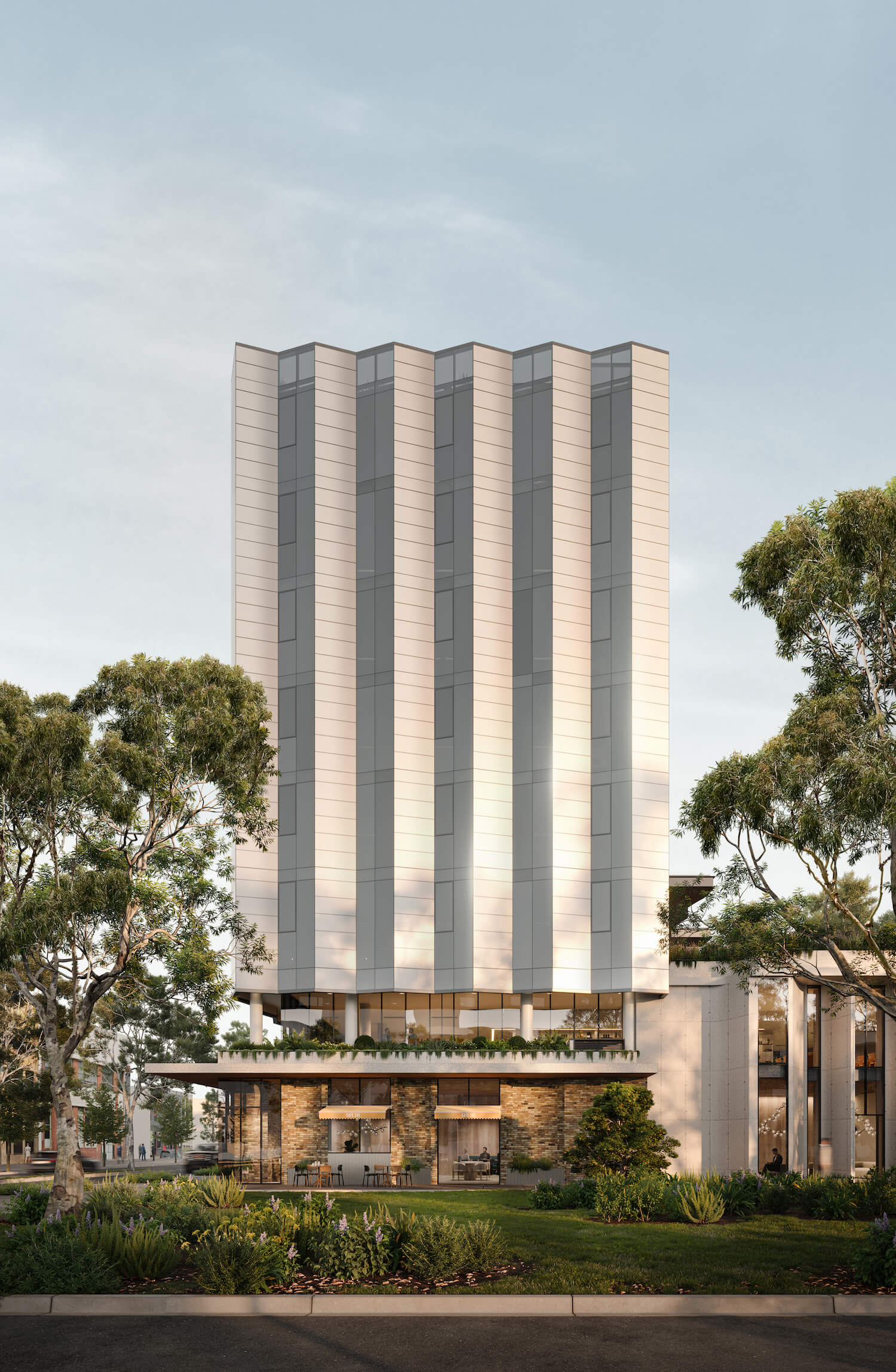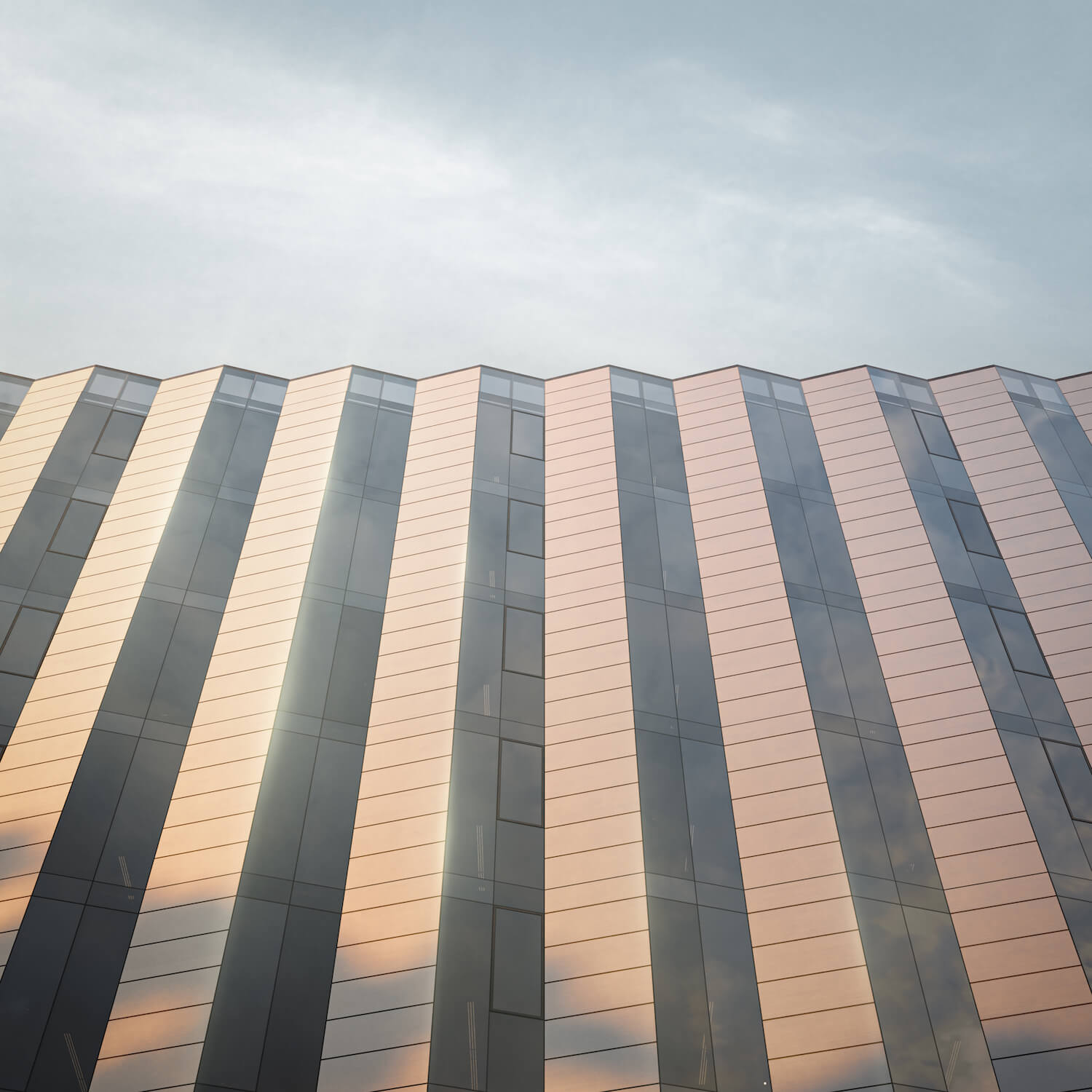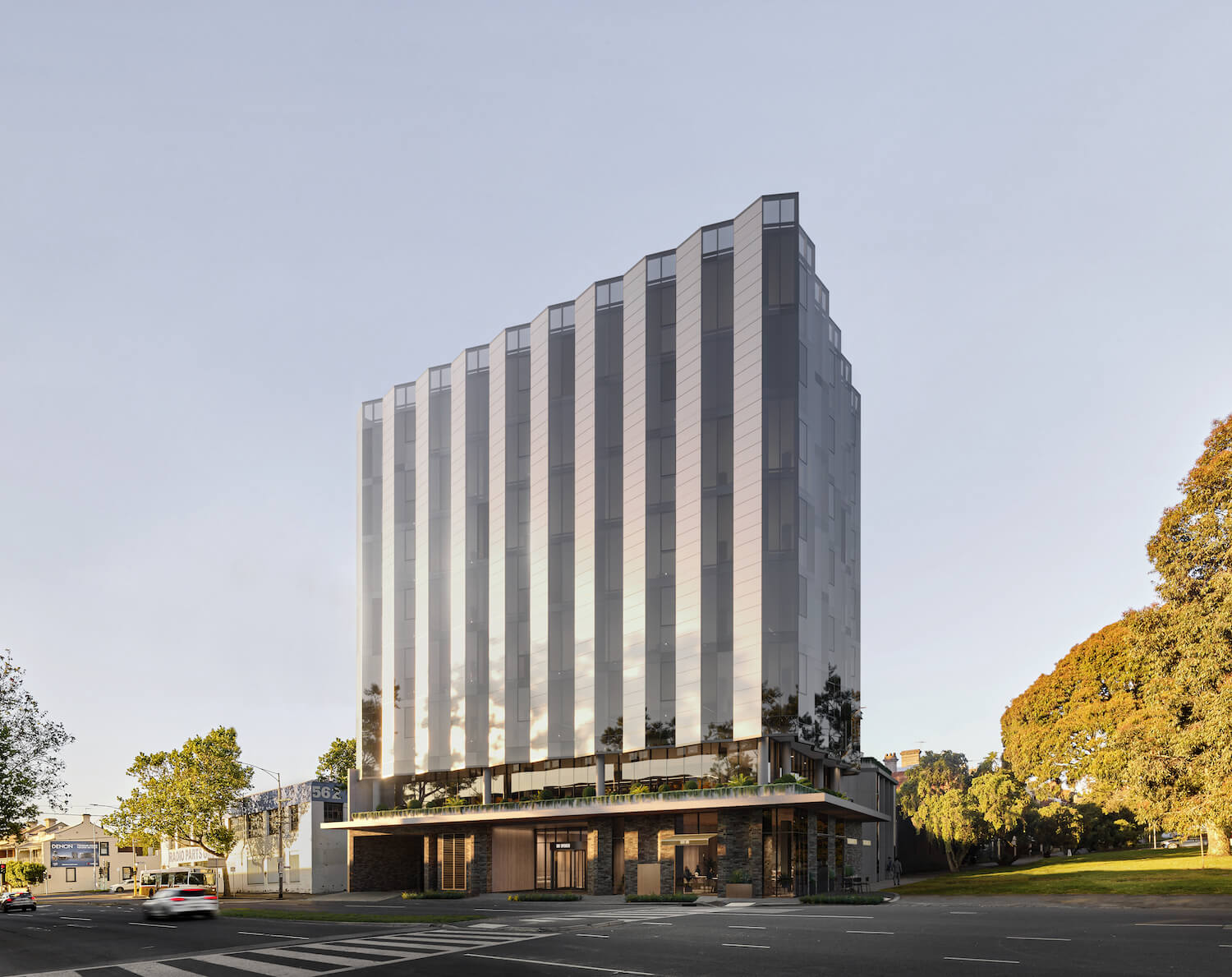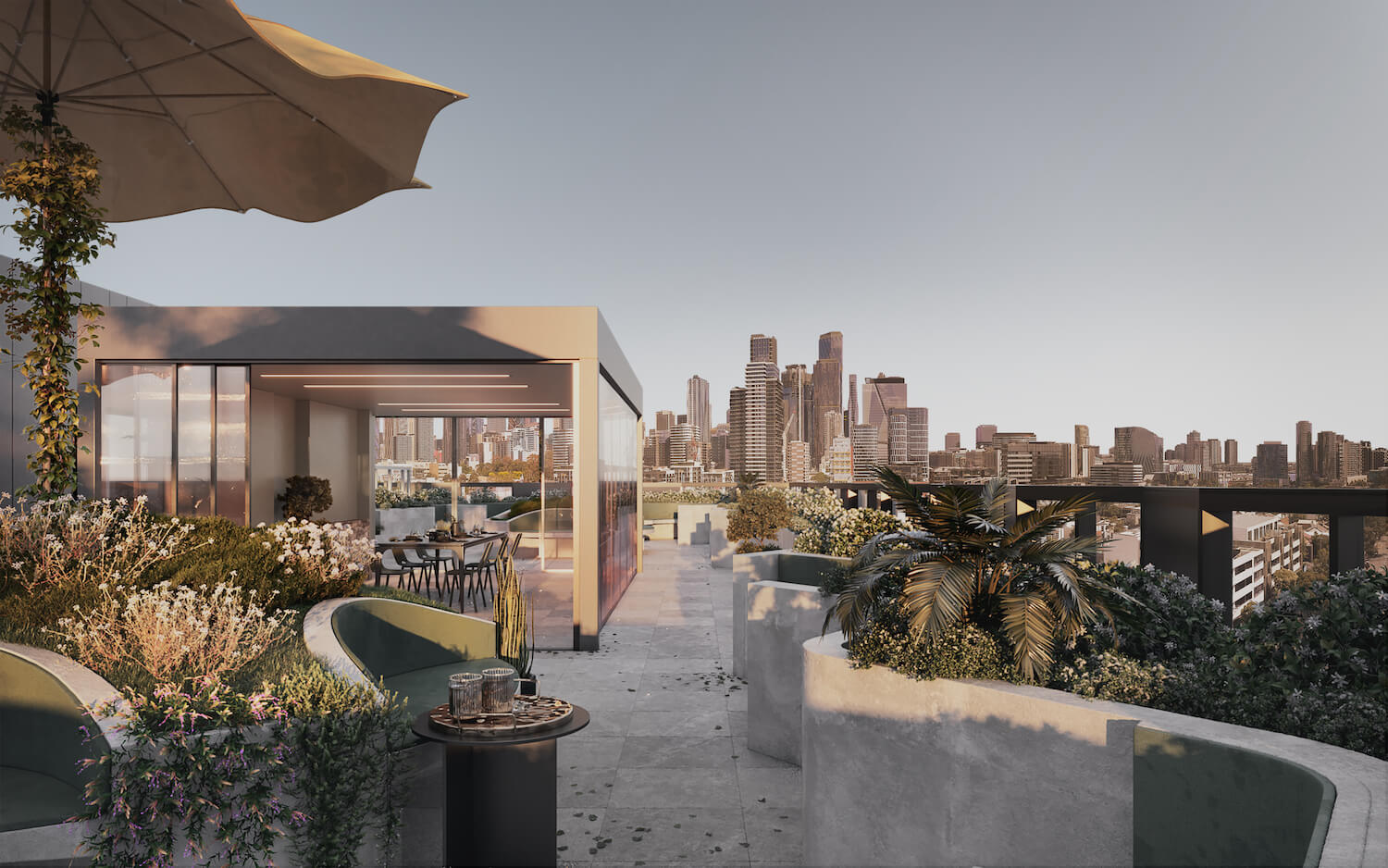 ---