QBO3 Arquitectos: The town of bocas de nosara is located a few meters above sea level. It is a valley irrigated by the Nosara river and surrounded by hills.
The project is developed just at the top of one of these hills and offers us spectacular views towards the valley and the pacific ocean.
The program of the house consisted of designing a modern home that could be enjoyed in different ways in its interior and exterior spaces, providing climatic comfort solutions with passive and active energy systems.
The first level is where all social areas intersect, with a central staircase that seeks to be the heart of the house, once inside, a new experience with an inside-outside feeling is revealed, Giving the guest the opportunity to enjoy the external space in the comfort of their living room, terrace or kitchen, thus connecting with the nature that surrounds the house.
On the second level, is a quieter space where the bedrooms are located with a large open terrace that allows you to enjoy the views of the mountains and the sea.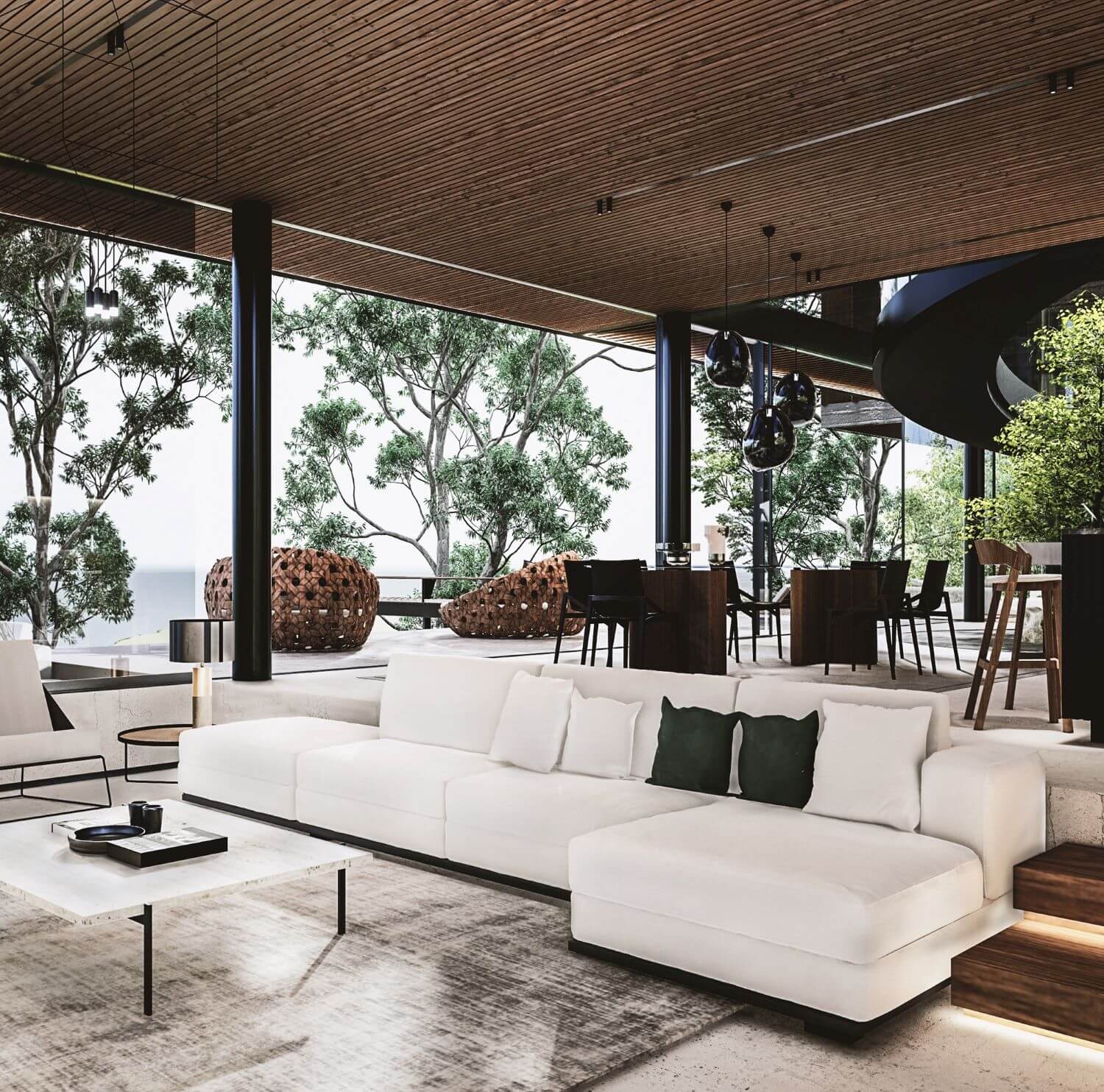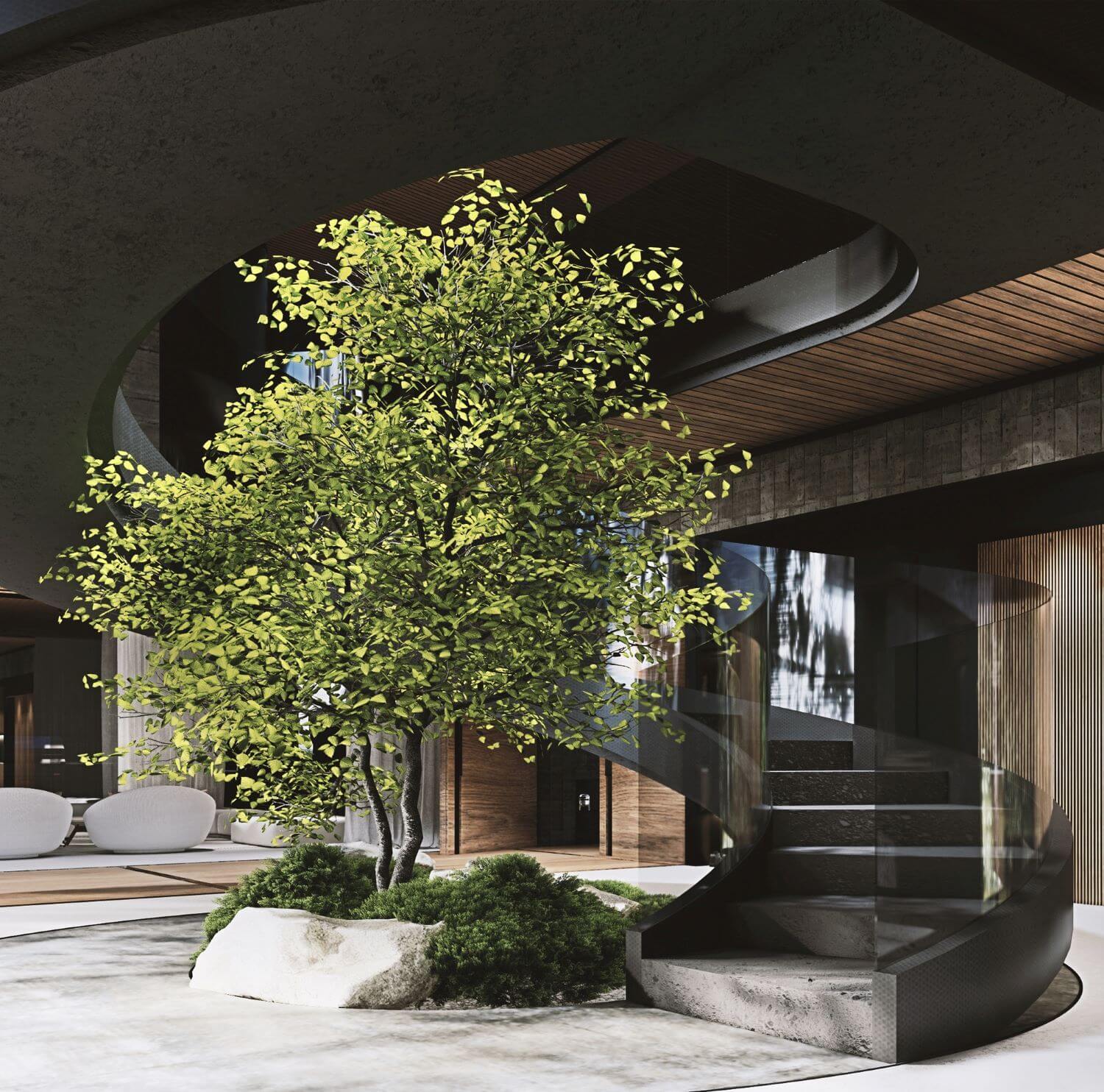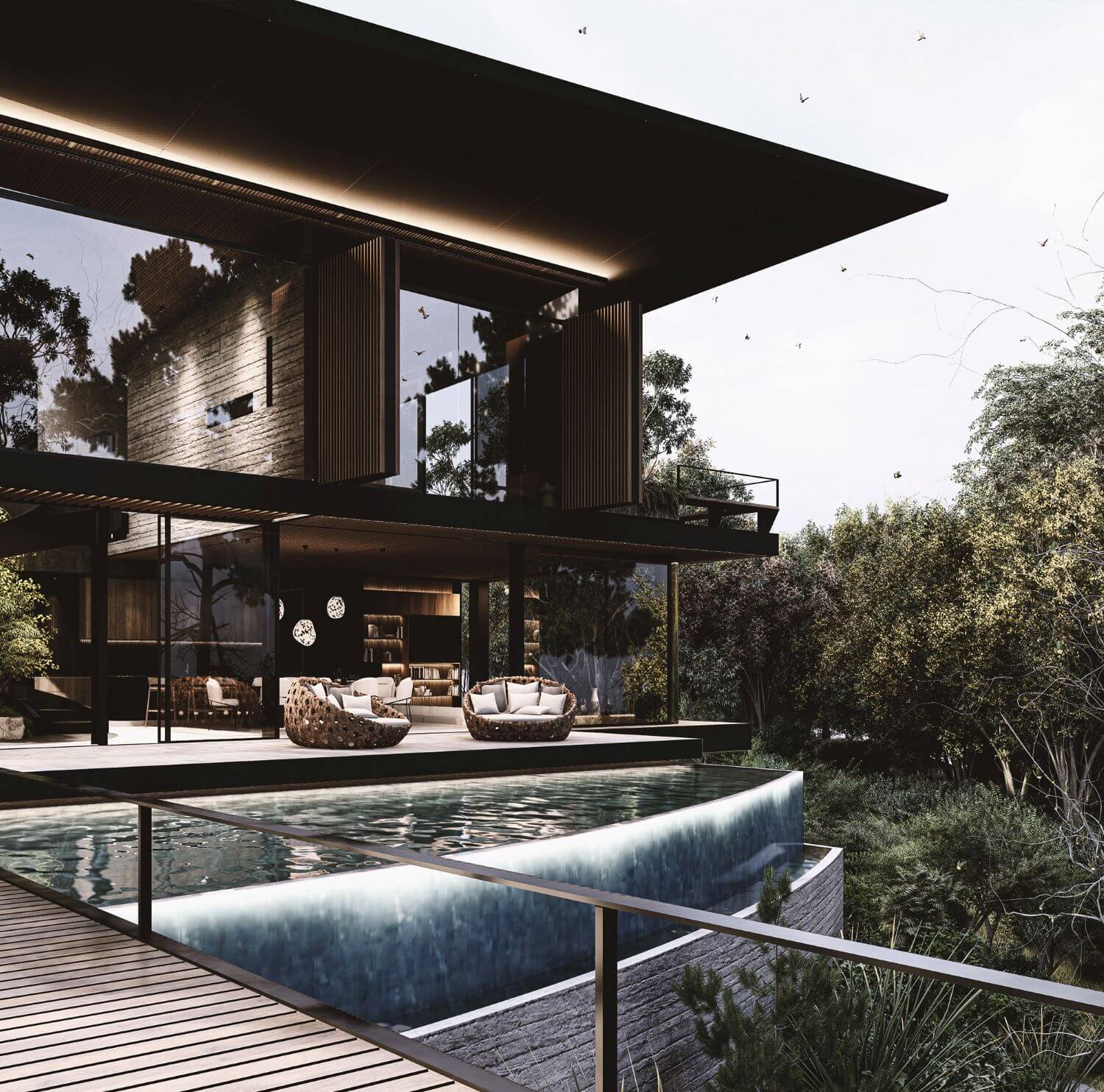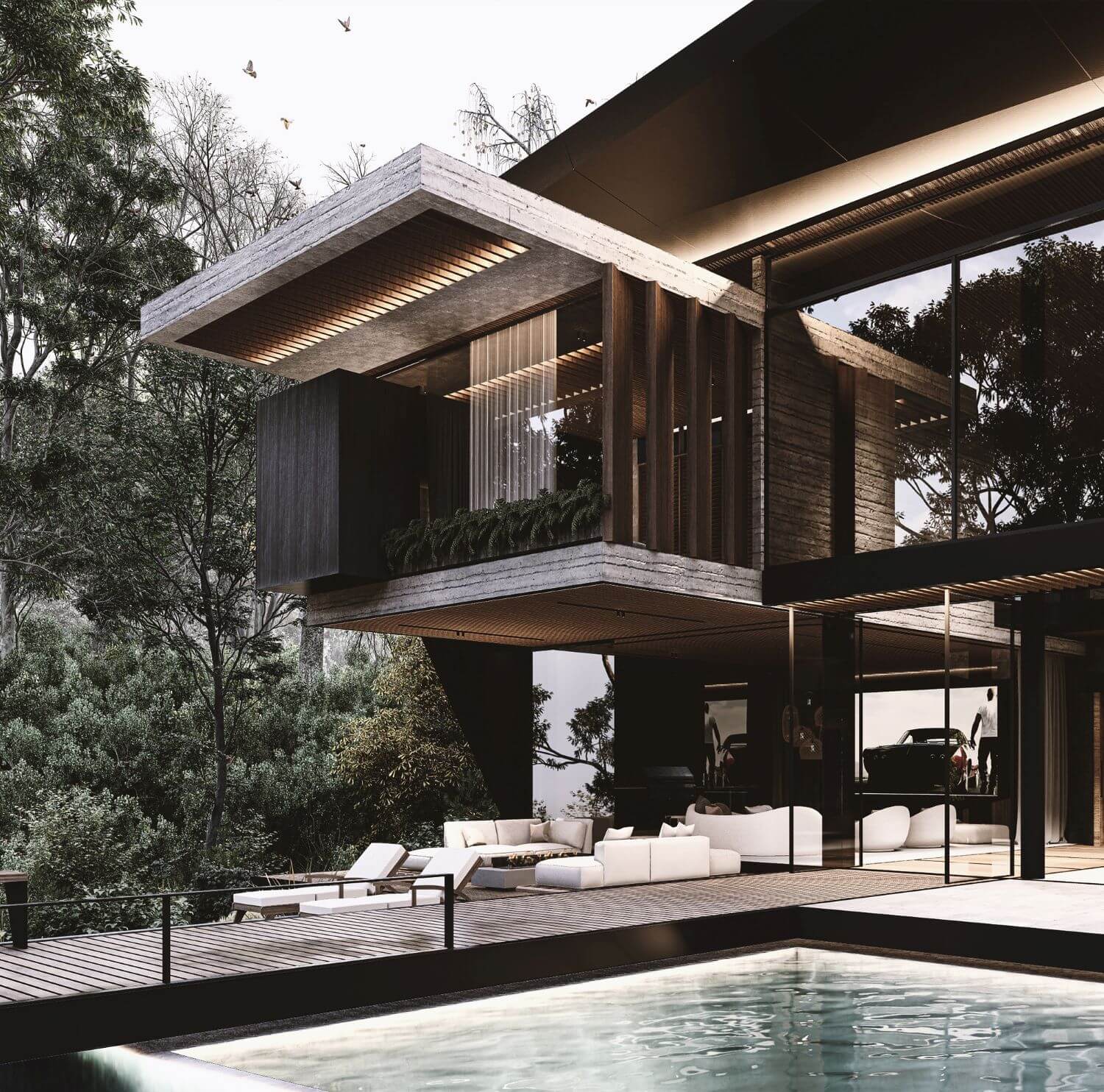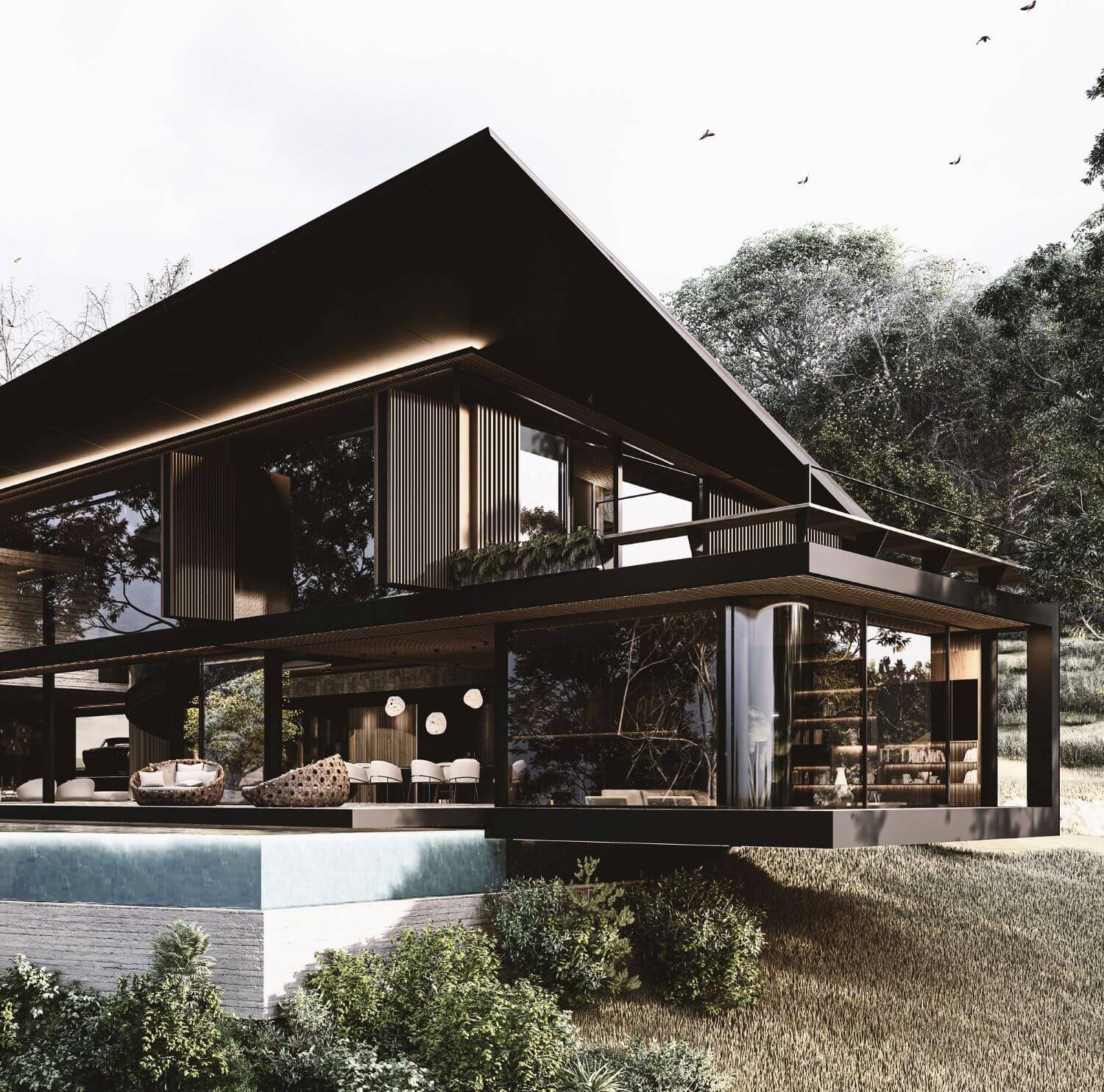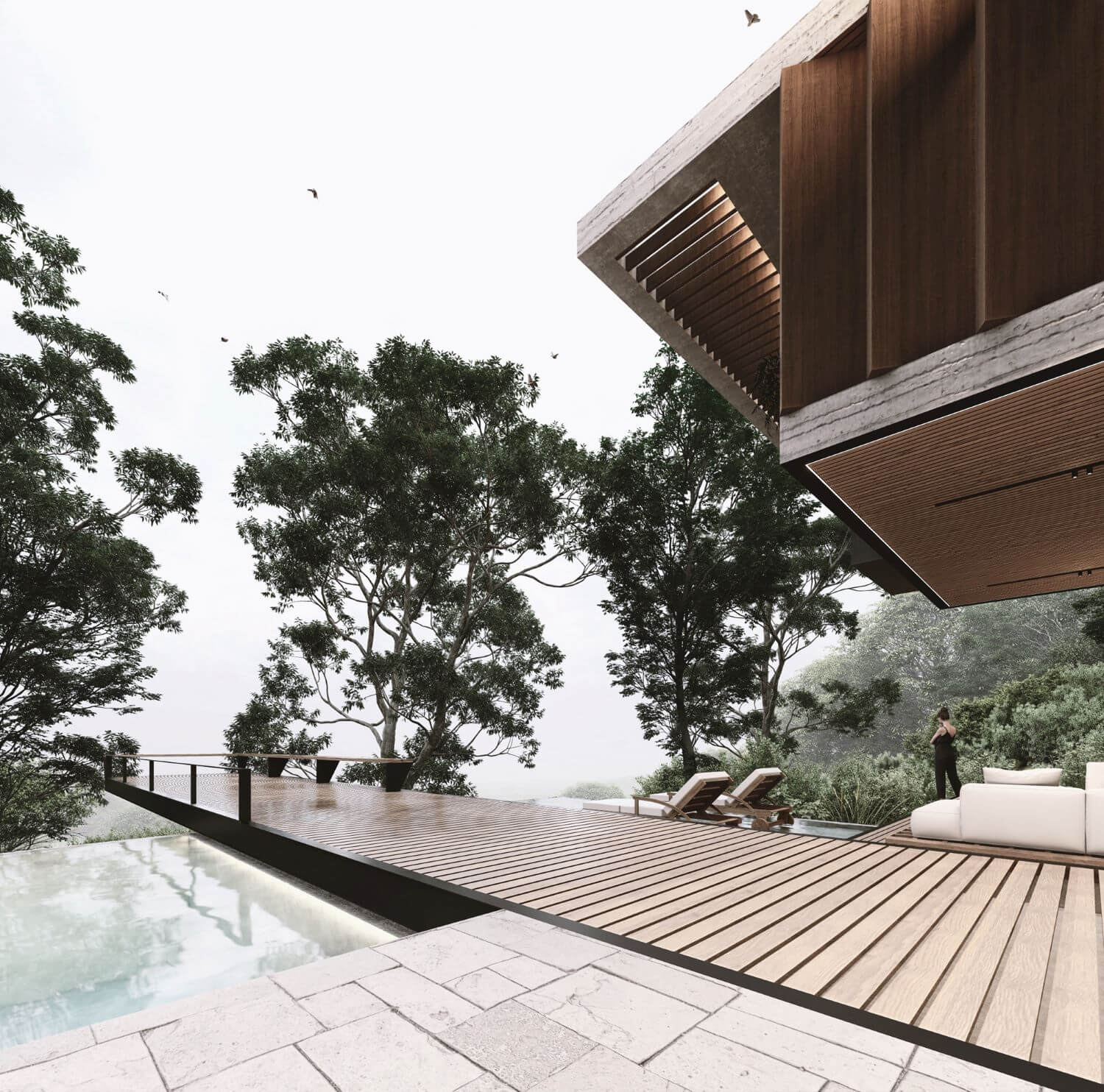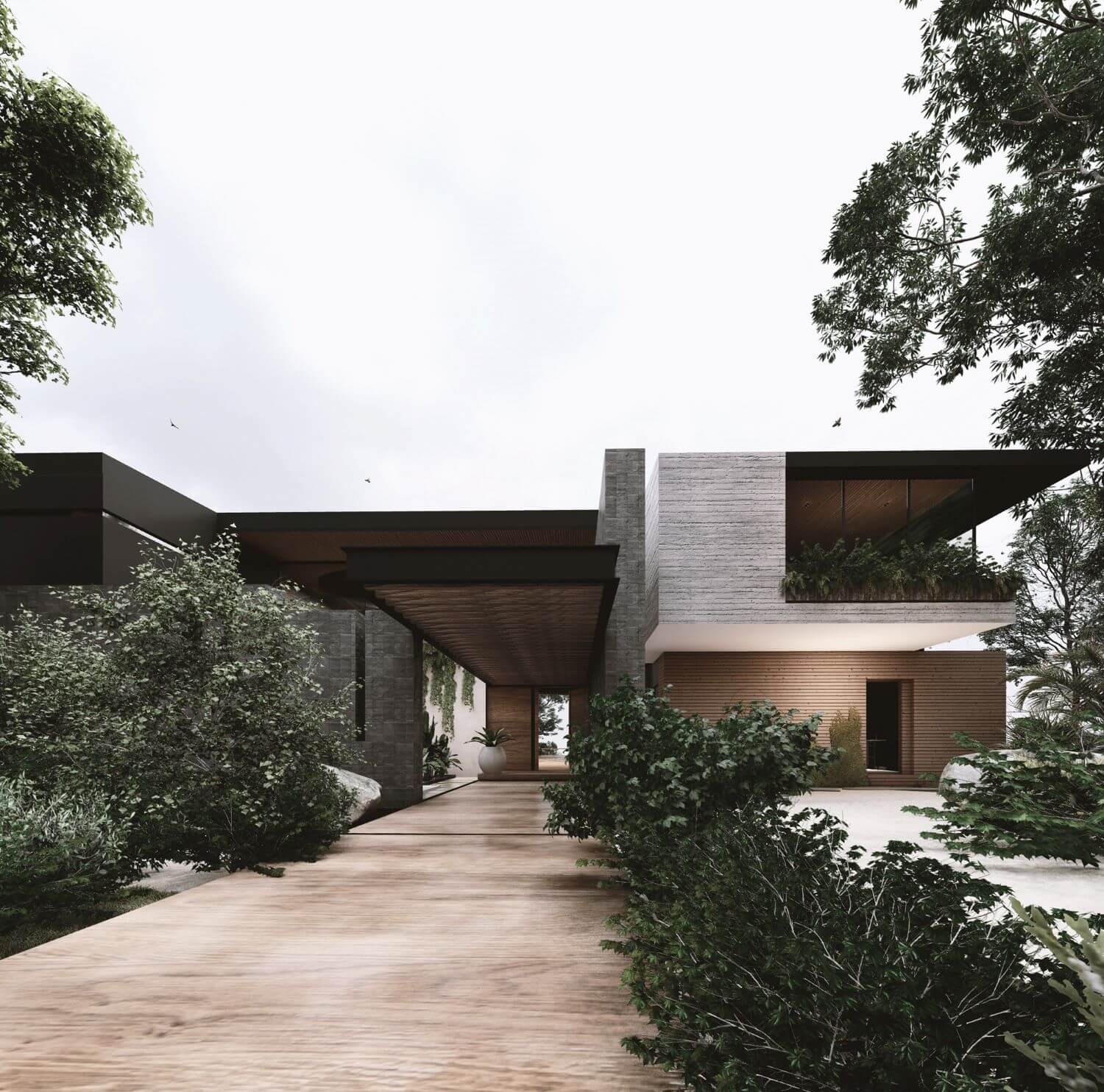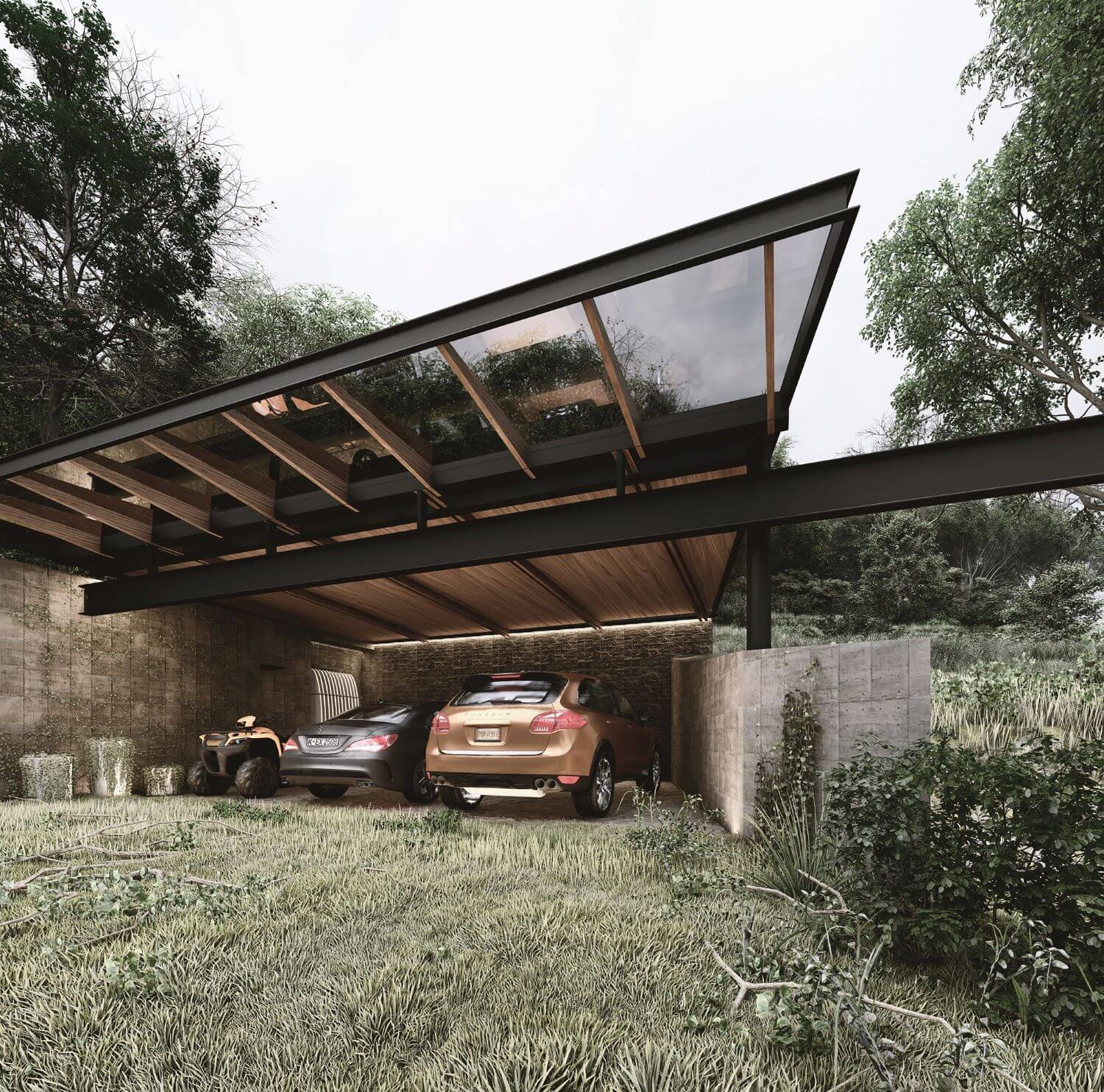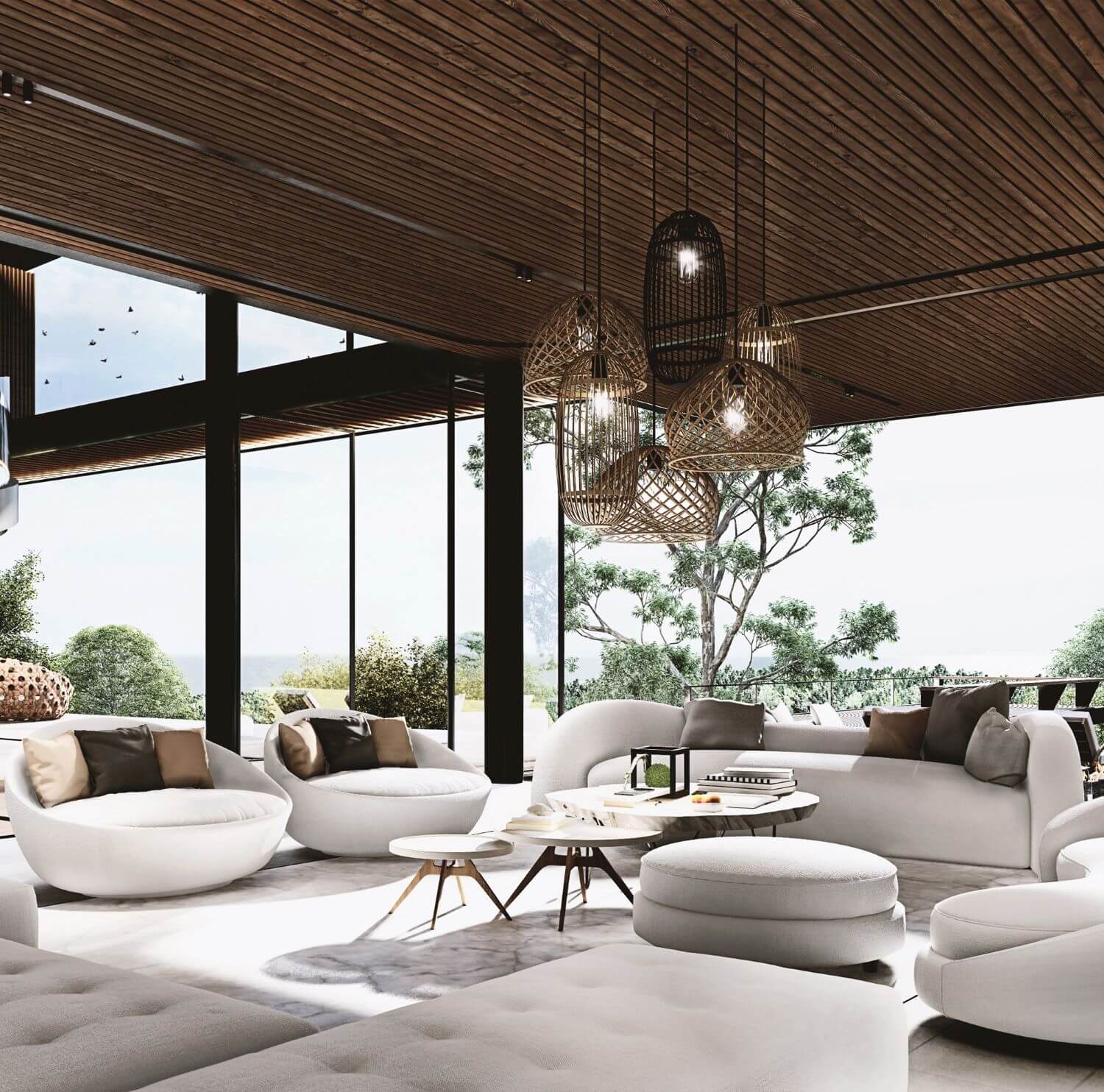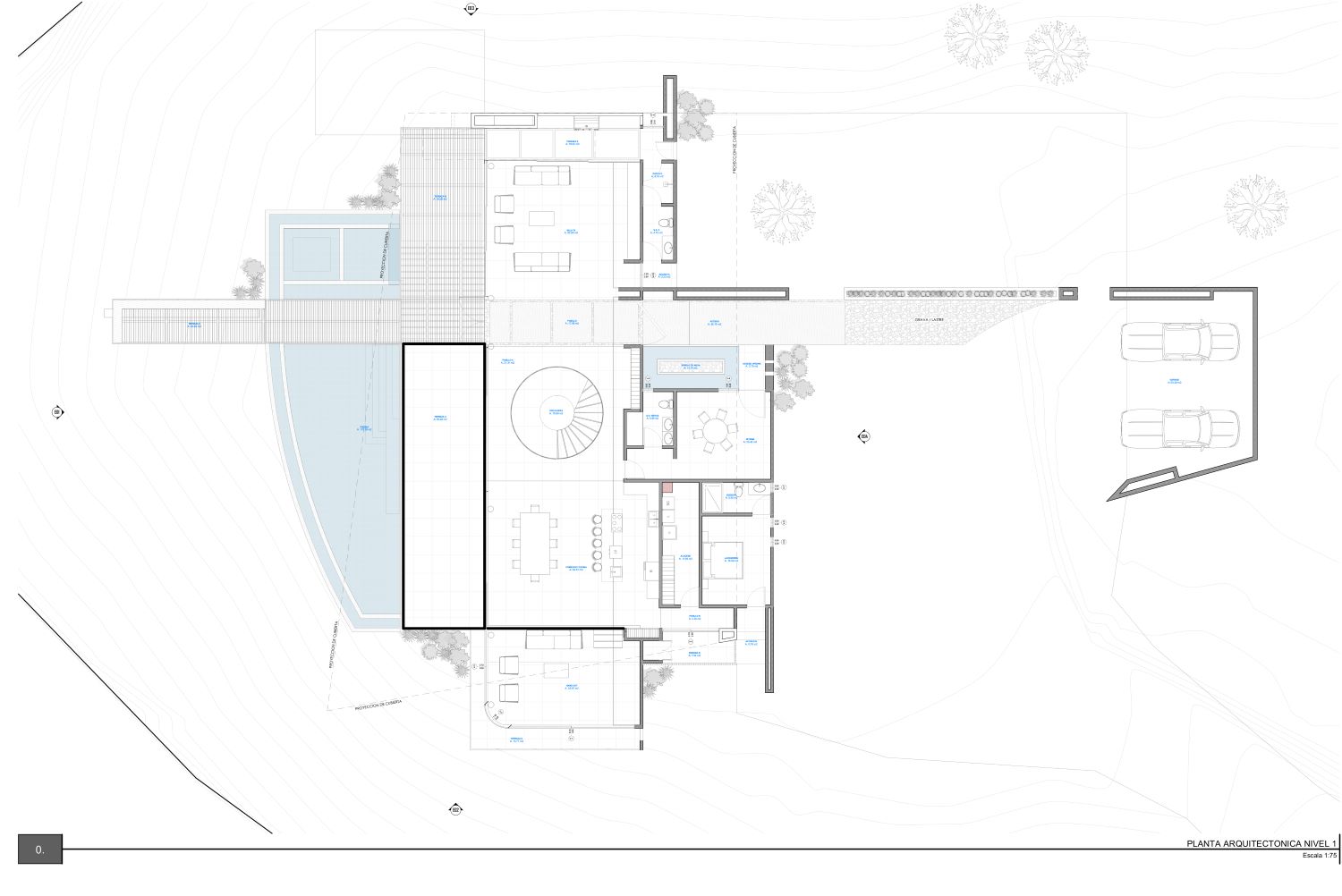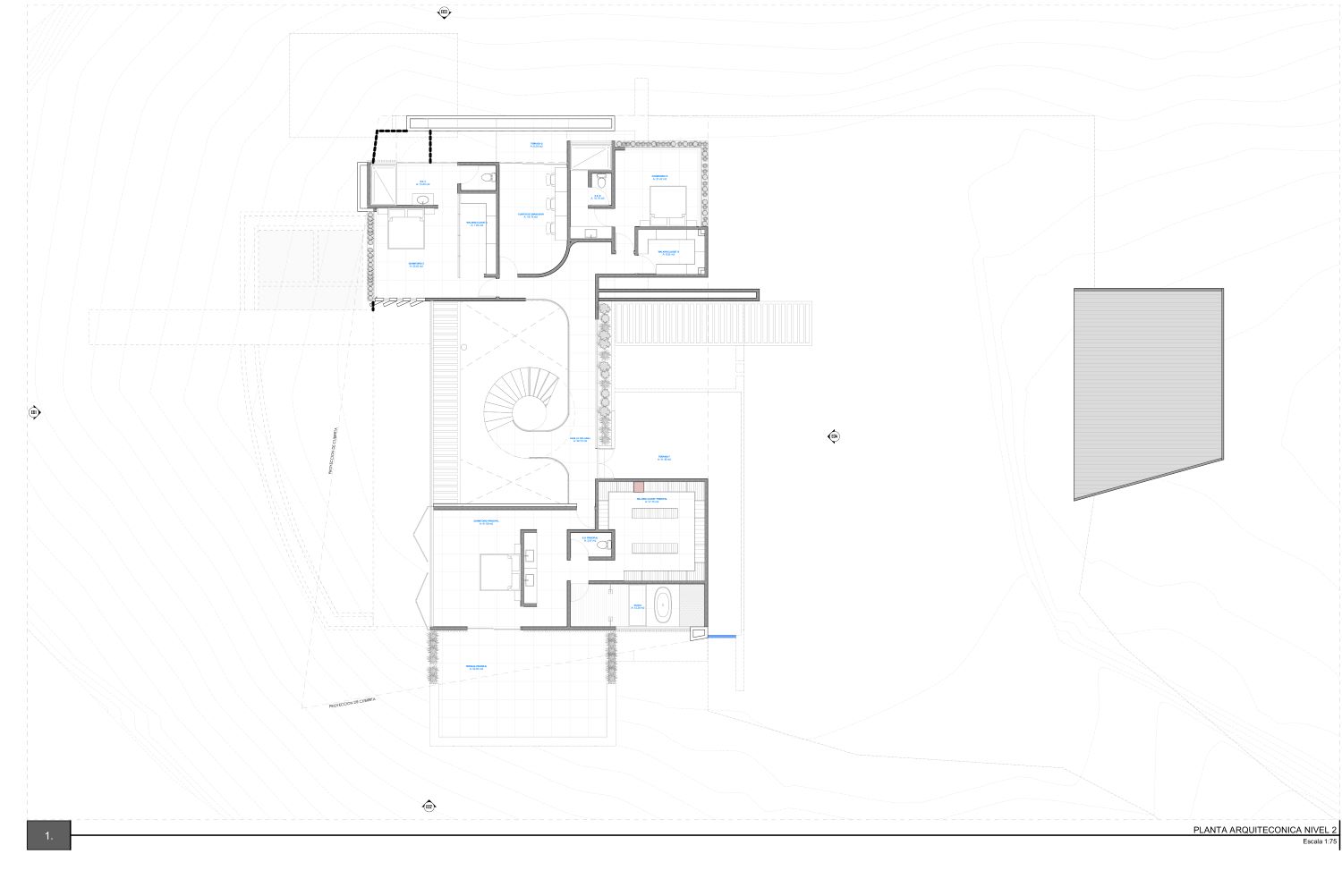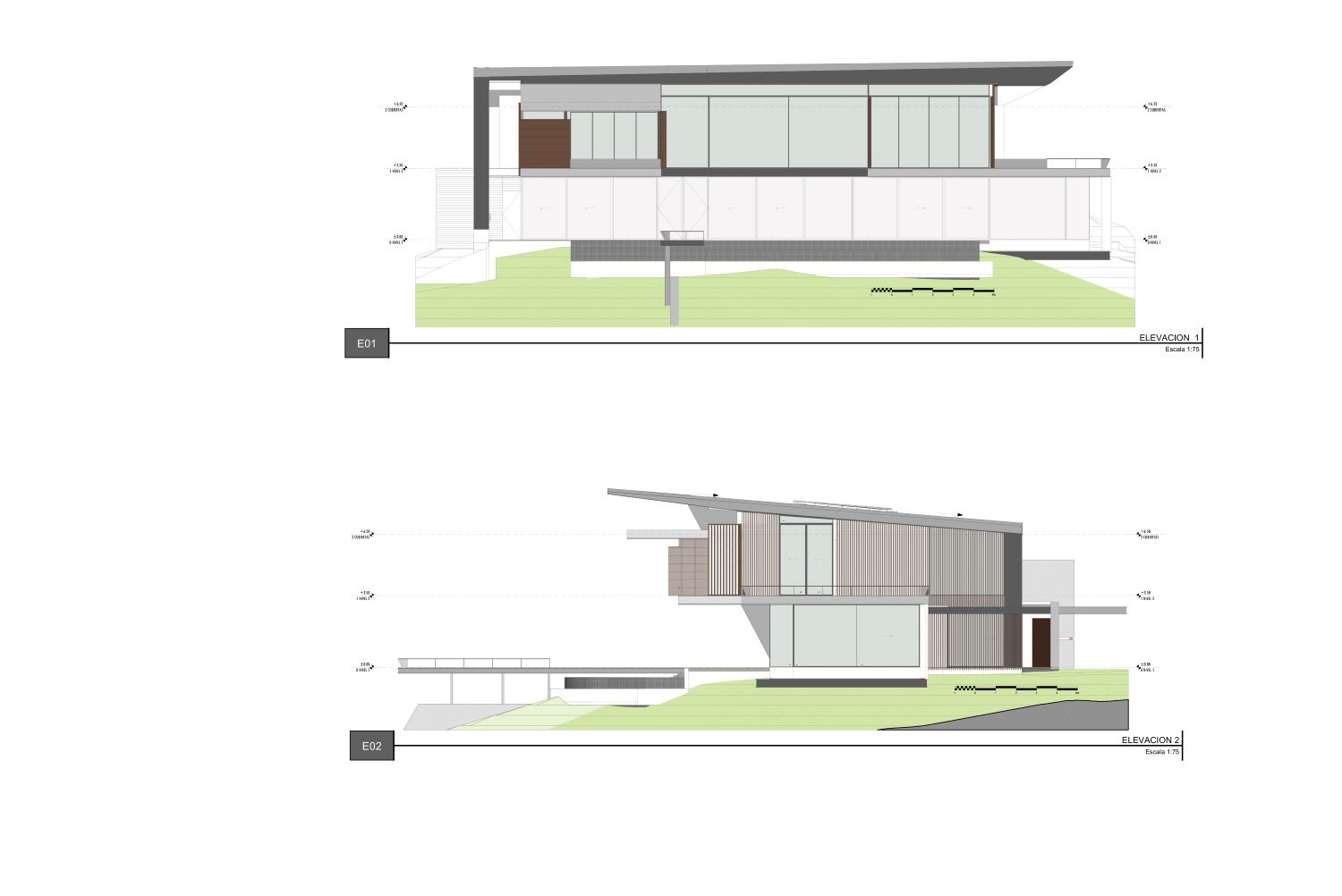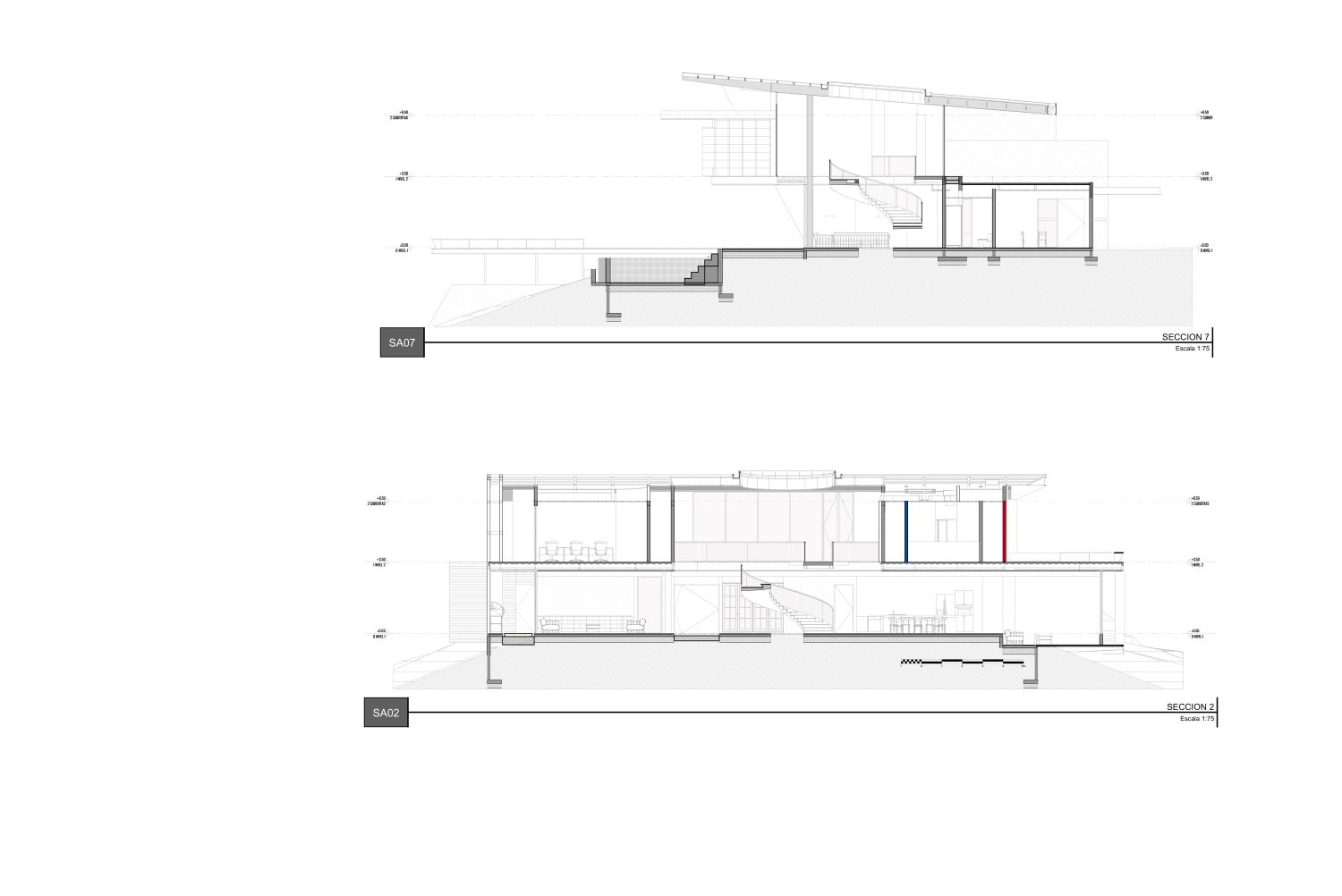 ---