Designed by OBMI's innovation lab, the concept responds to the challenges of developers and the needs of consumers. This model is a first for cities: an integrated resort experience in an urban center that reduces building footprint, provides wellness through intimate access to nature, and accessibility to an oasis without the need for extensive travel.
Leveraging vertical architecture minimizes the footprint in areas where land is precious in value and availability. This reduces the environmental impact on the surrounding land and encourages domestic travel.
Aera's design includes seven districts: dining, art, fashion, drama, garden, wellness, and family, and the sky deck includes a pool with a bird's eye view of the city to intrigue travelers and locals. Serving as an escape within the city, the walking trails lined with greenery allow for a true sense of escape from the stresses and challenges of the metropolis.
Just like a typical resort at an exotic destination, Aera offers intrigue for an entire family. A variety of moods to choose from, with separate active zones and quiet spaces, complete with effective noise isolation or curated sound landscapes. There is recreational fun for all ages, lavish spa offerings and a multitude of culinary experiences. This is an exotic vacation within driving distance, yet—a world away.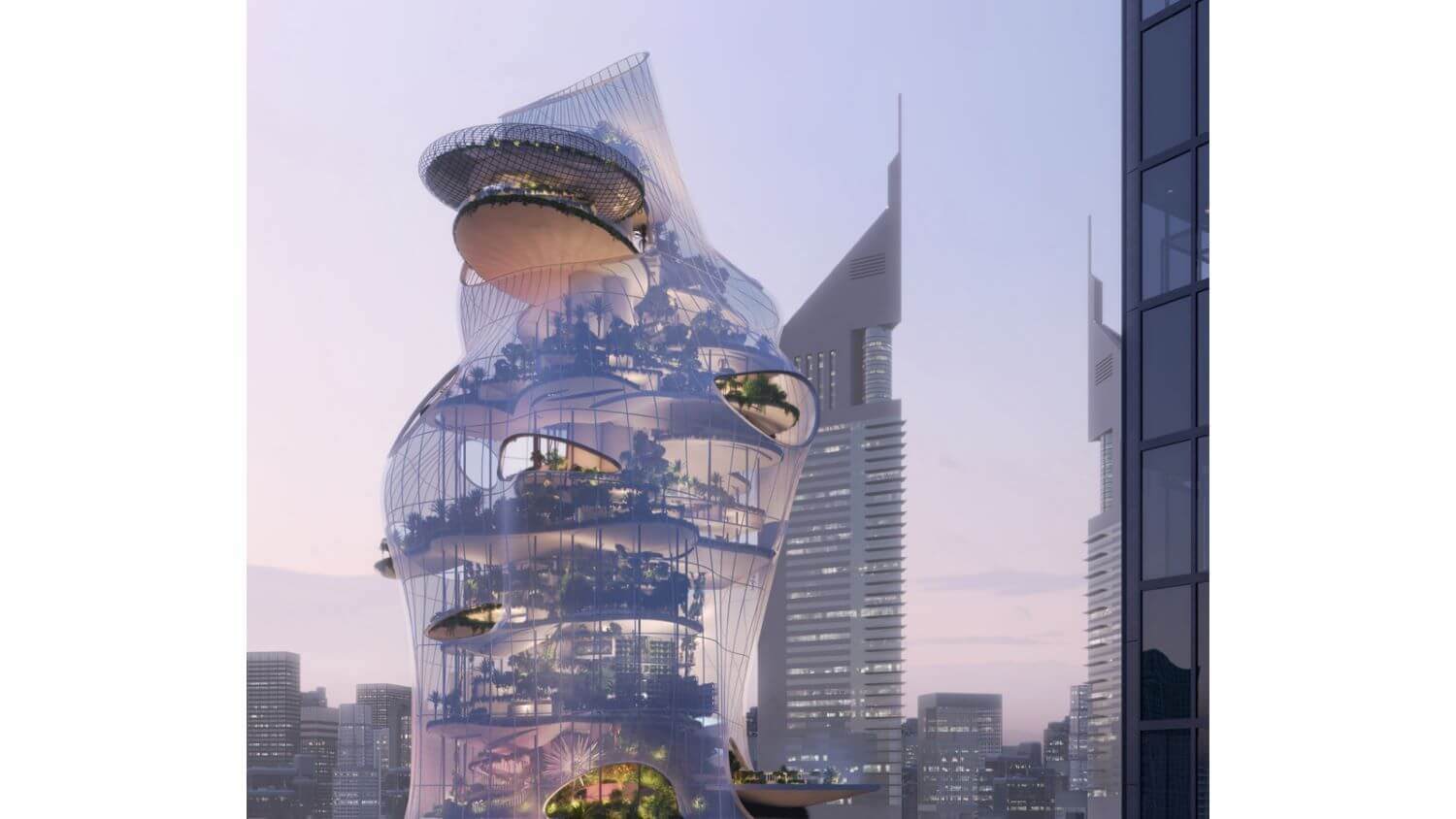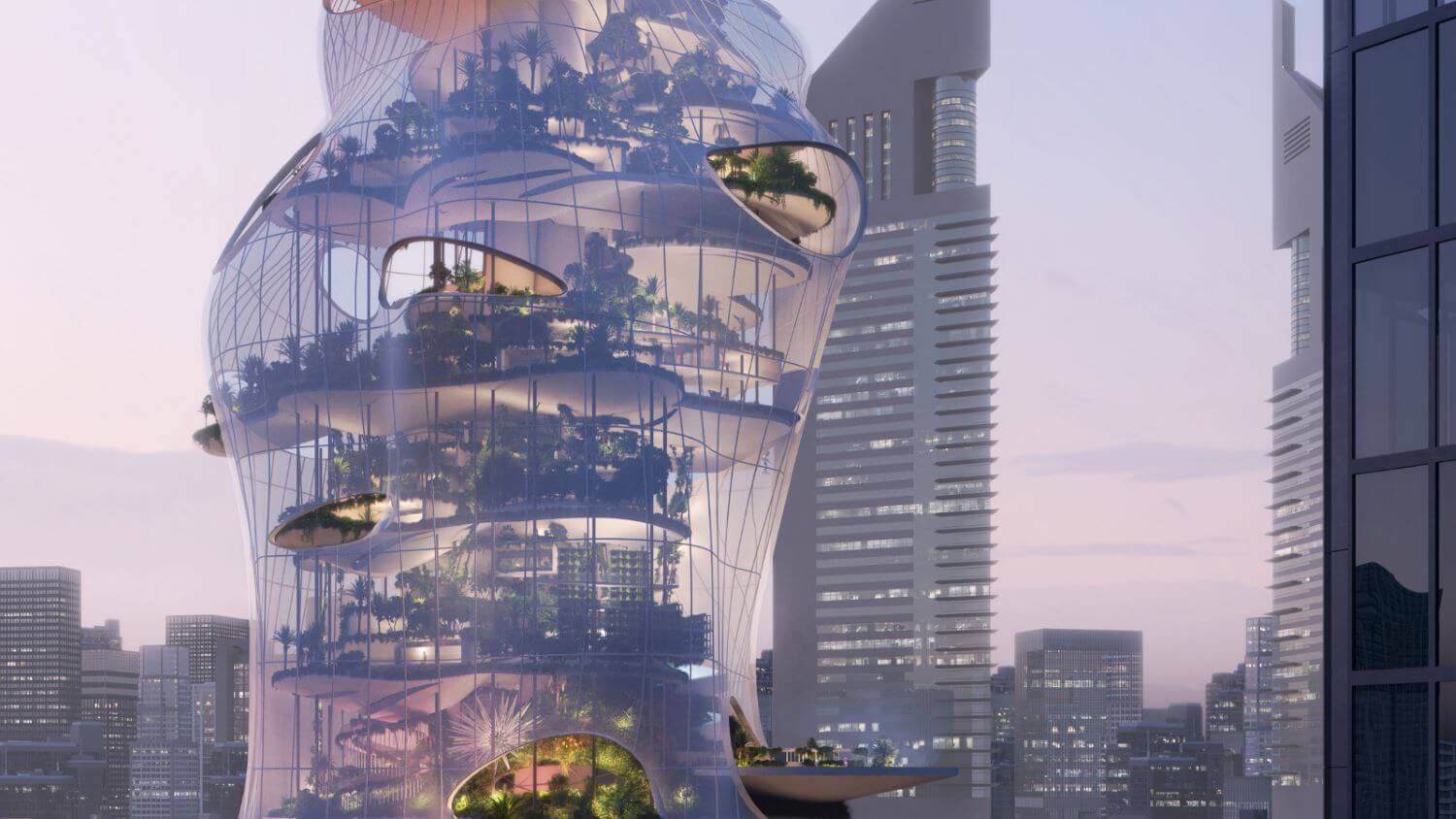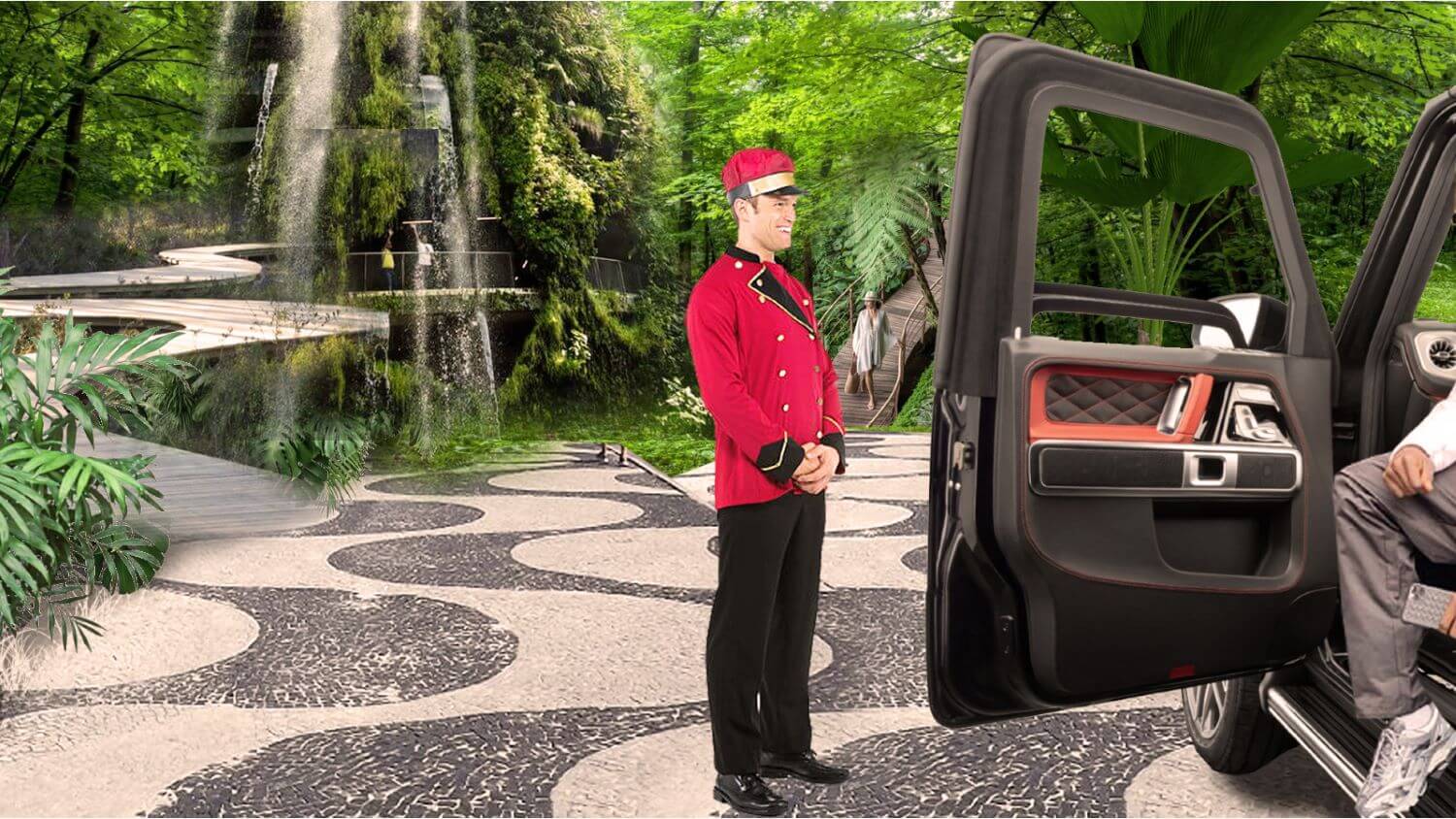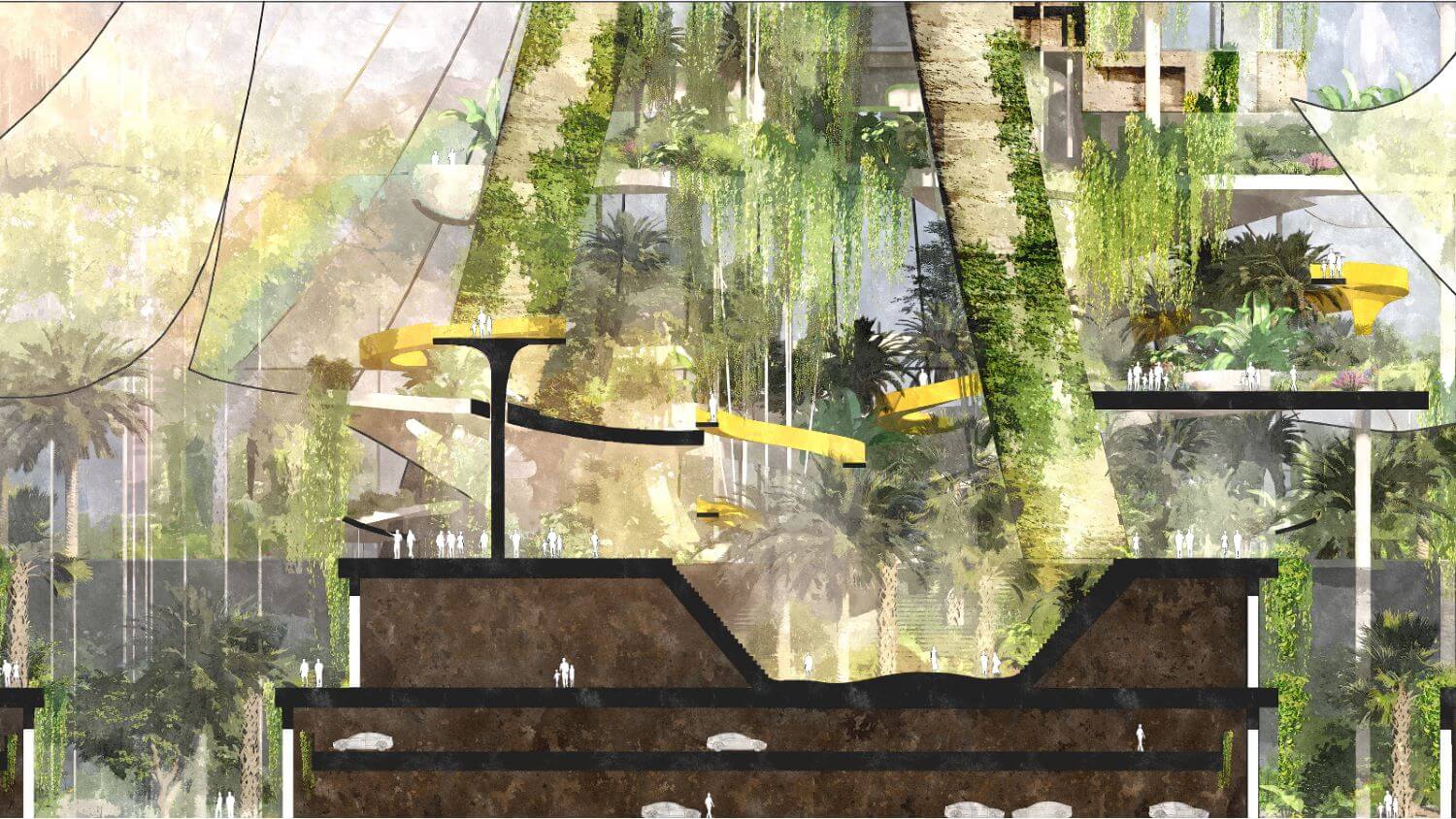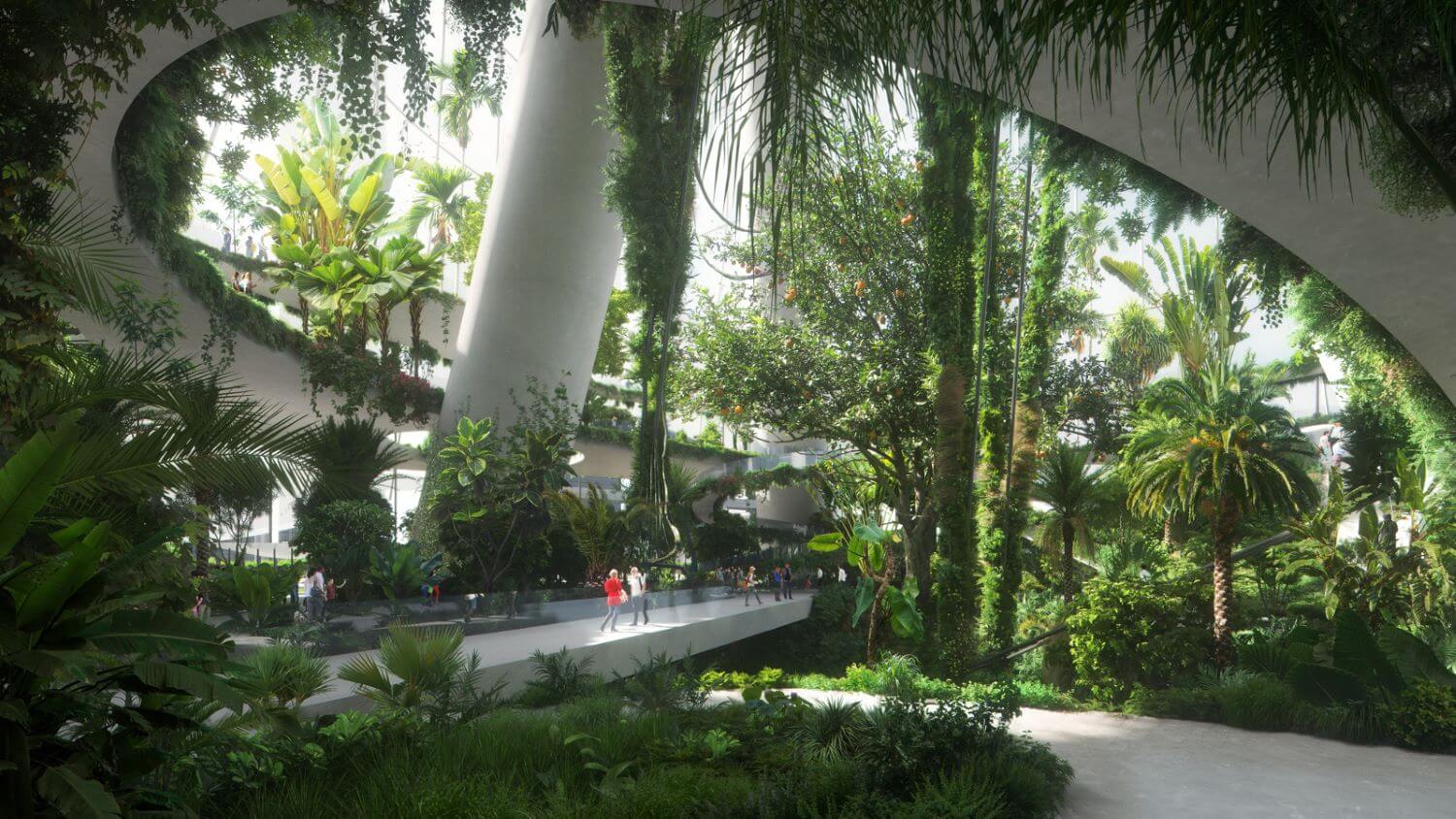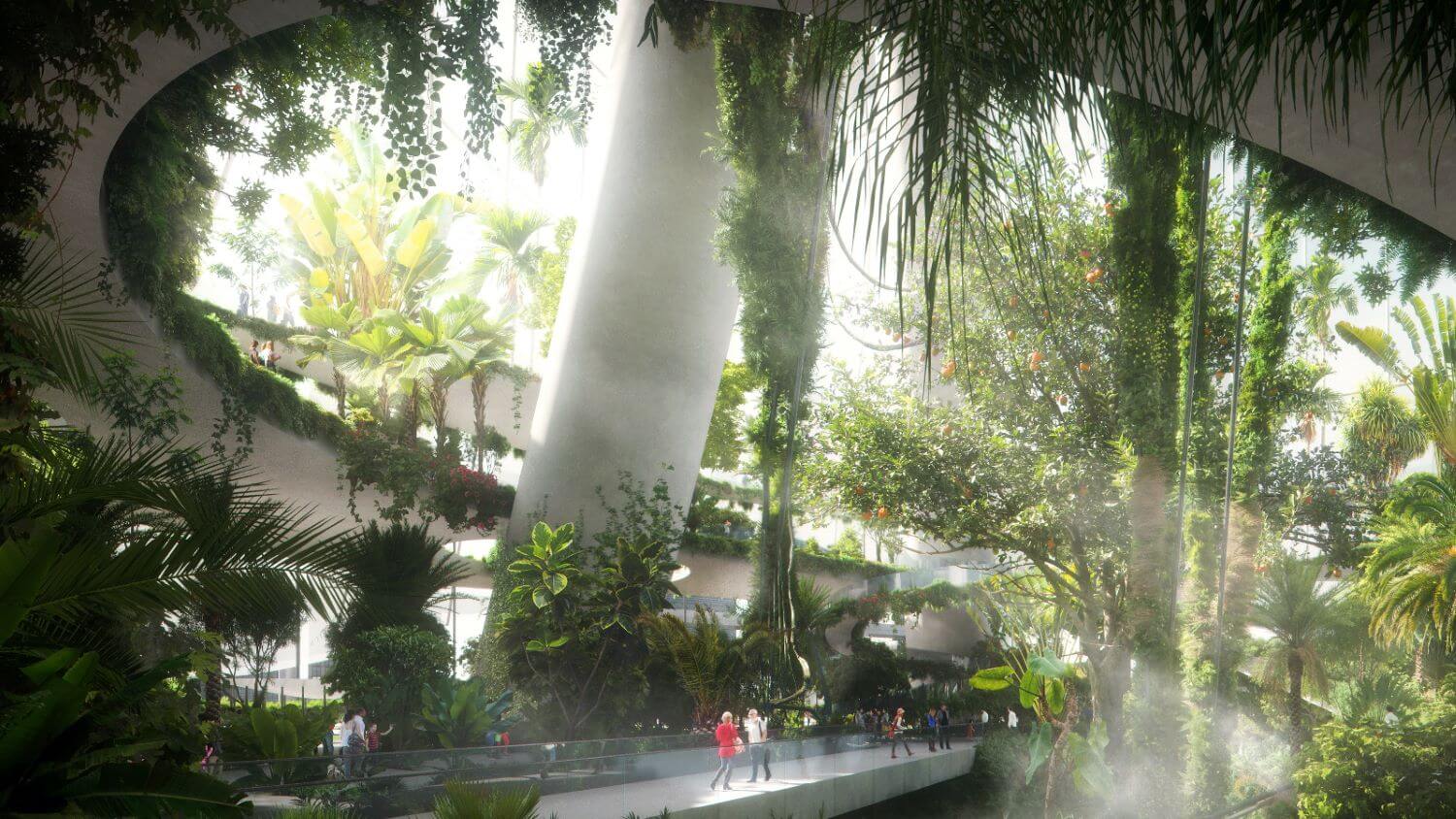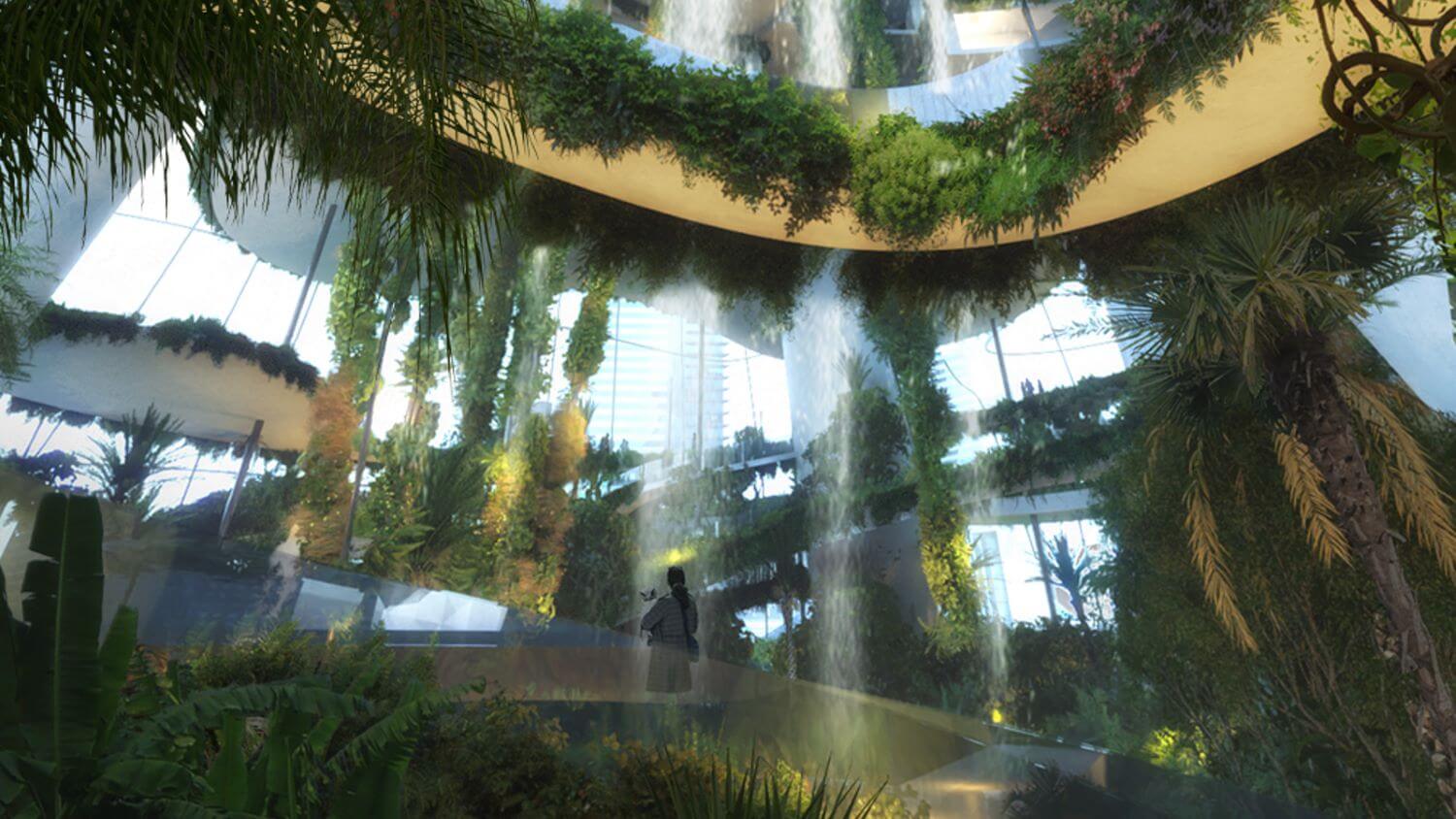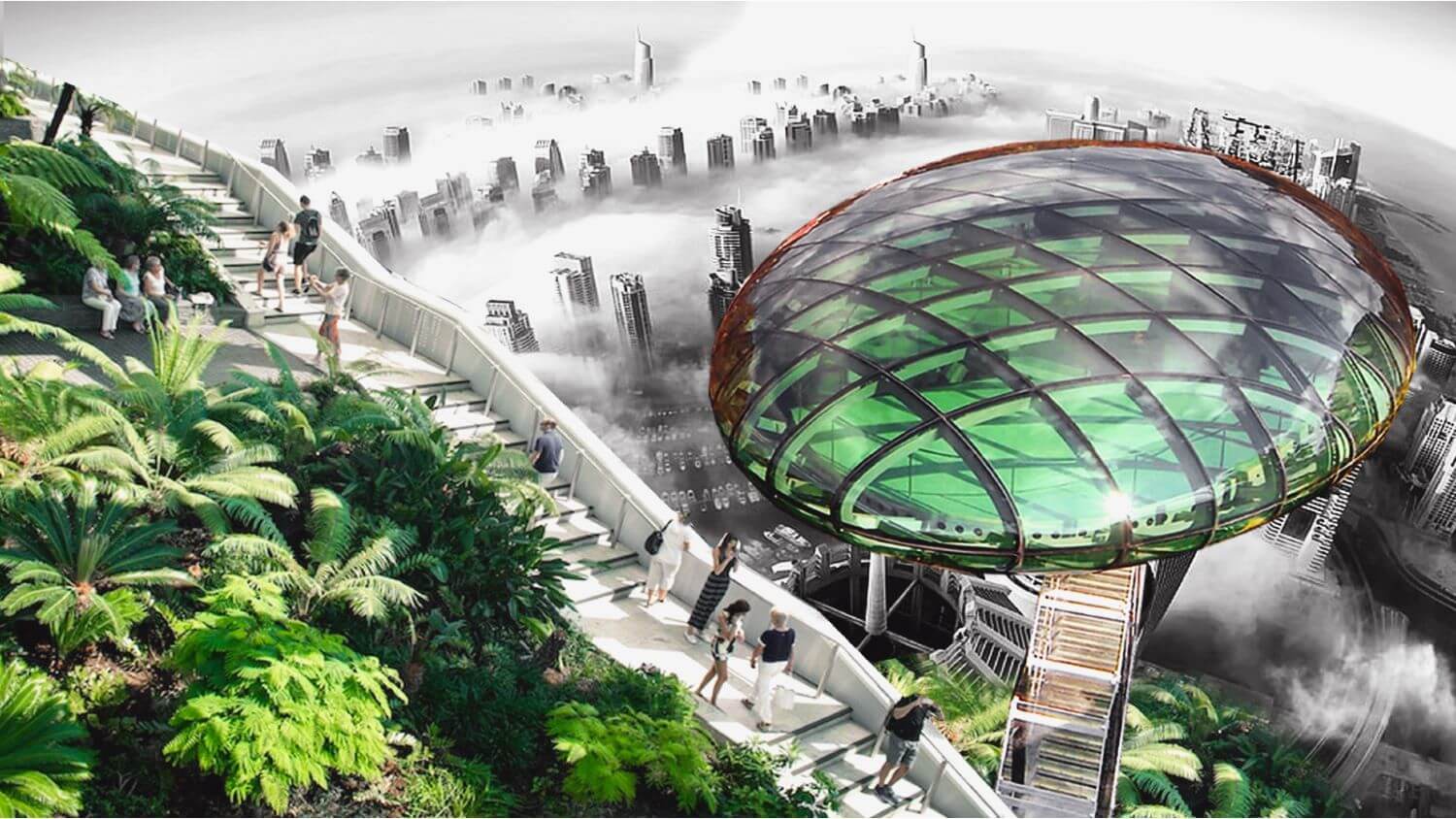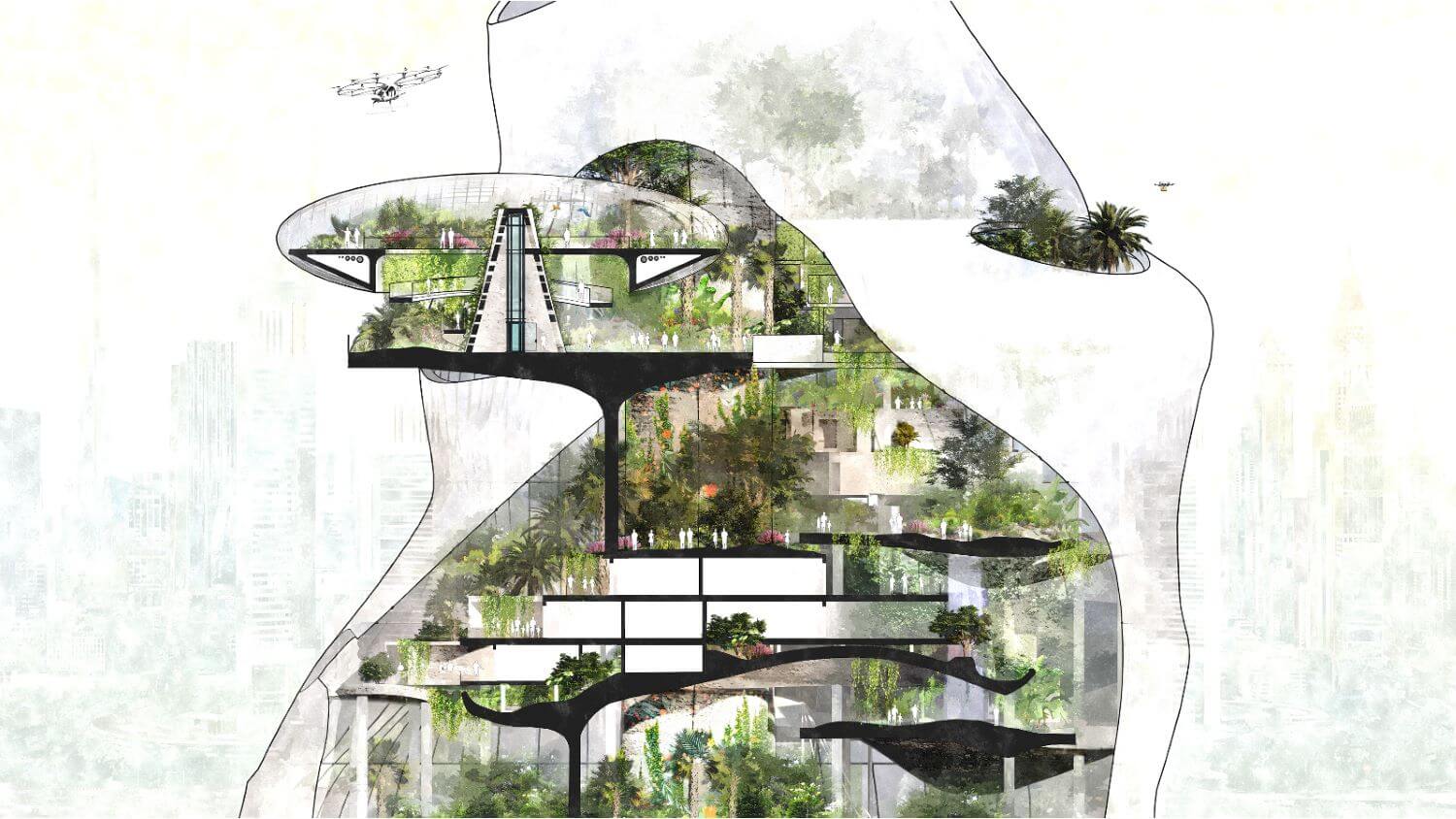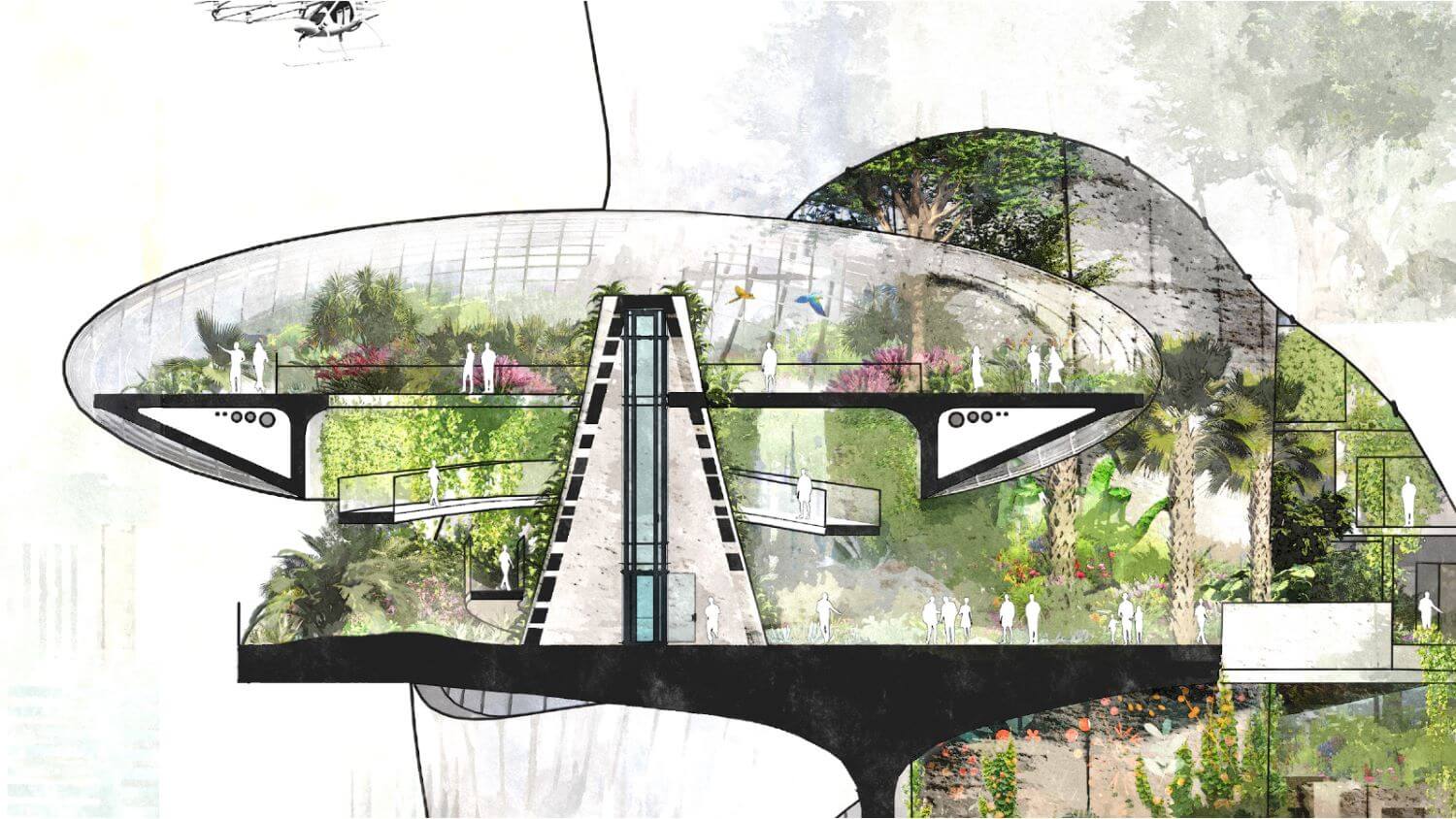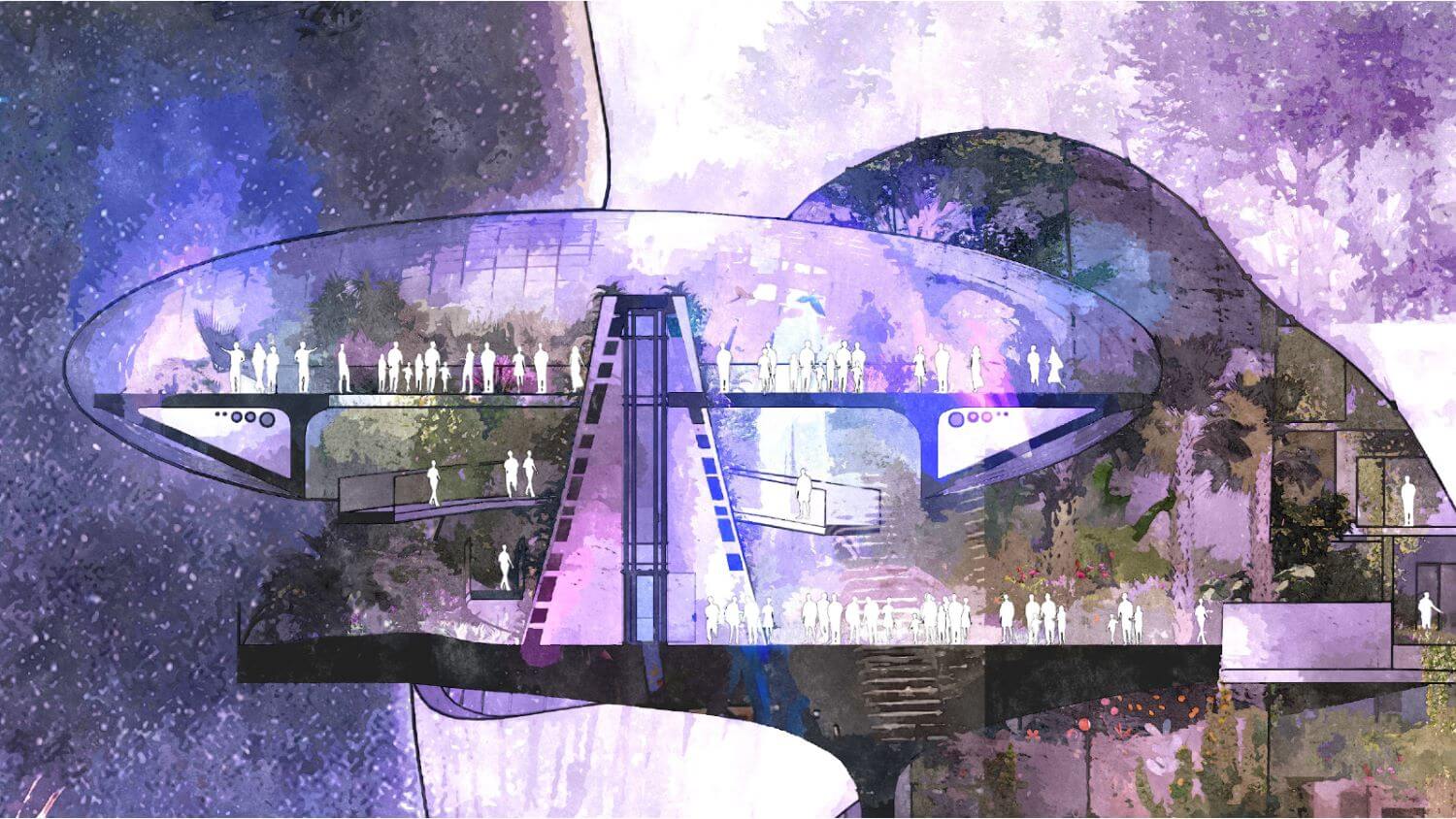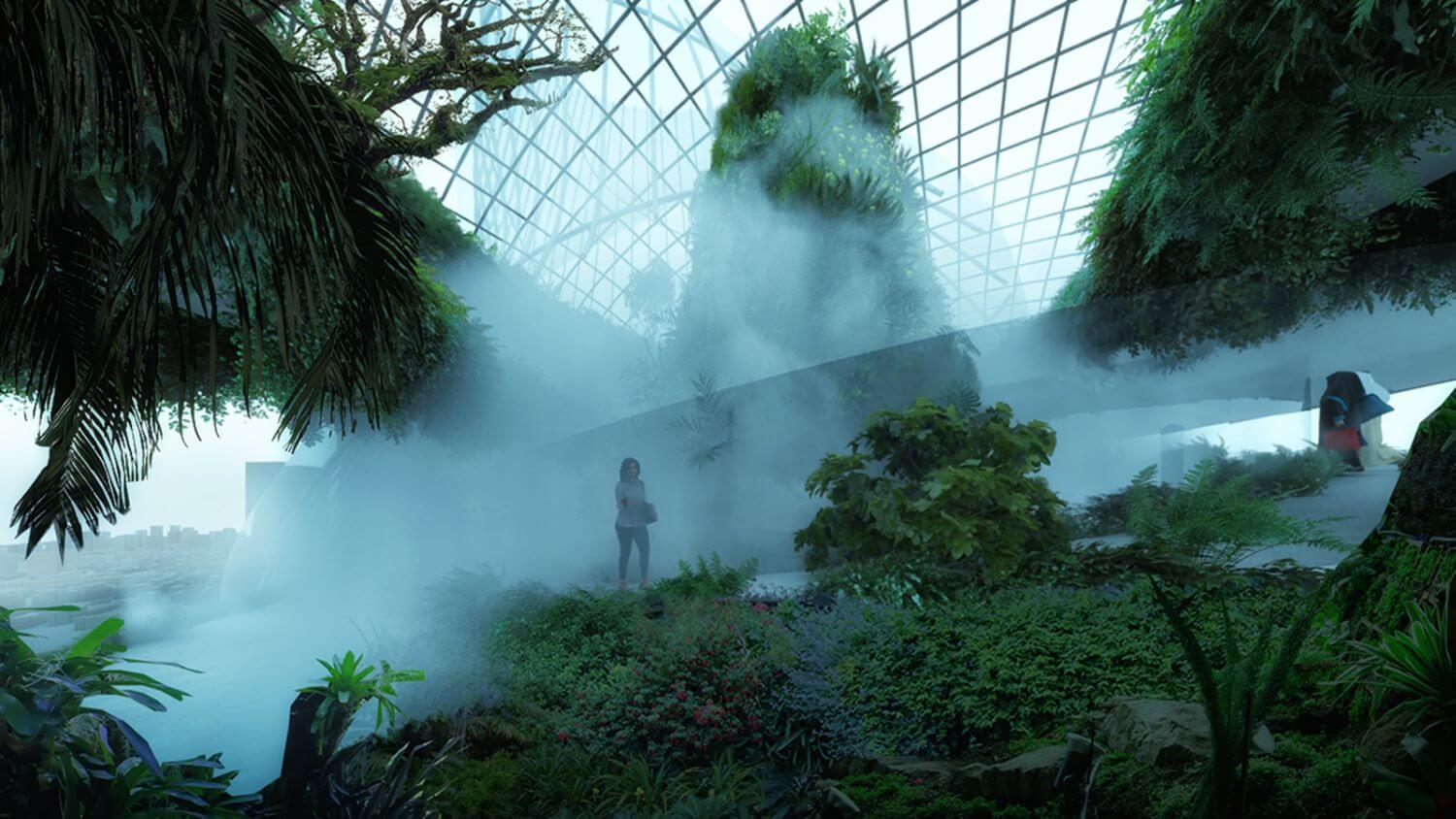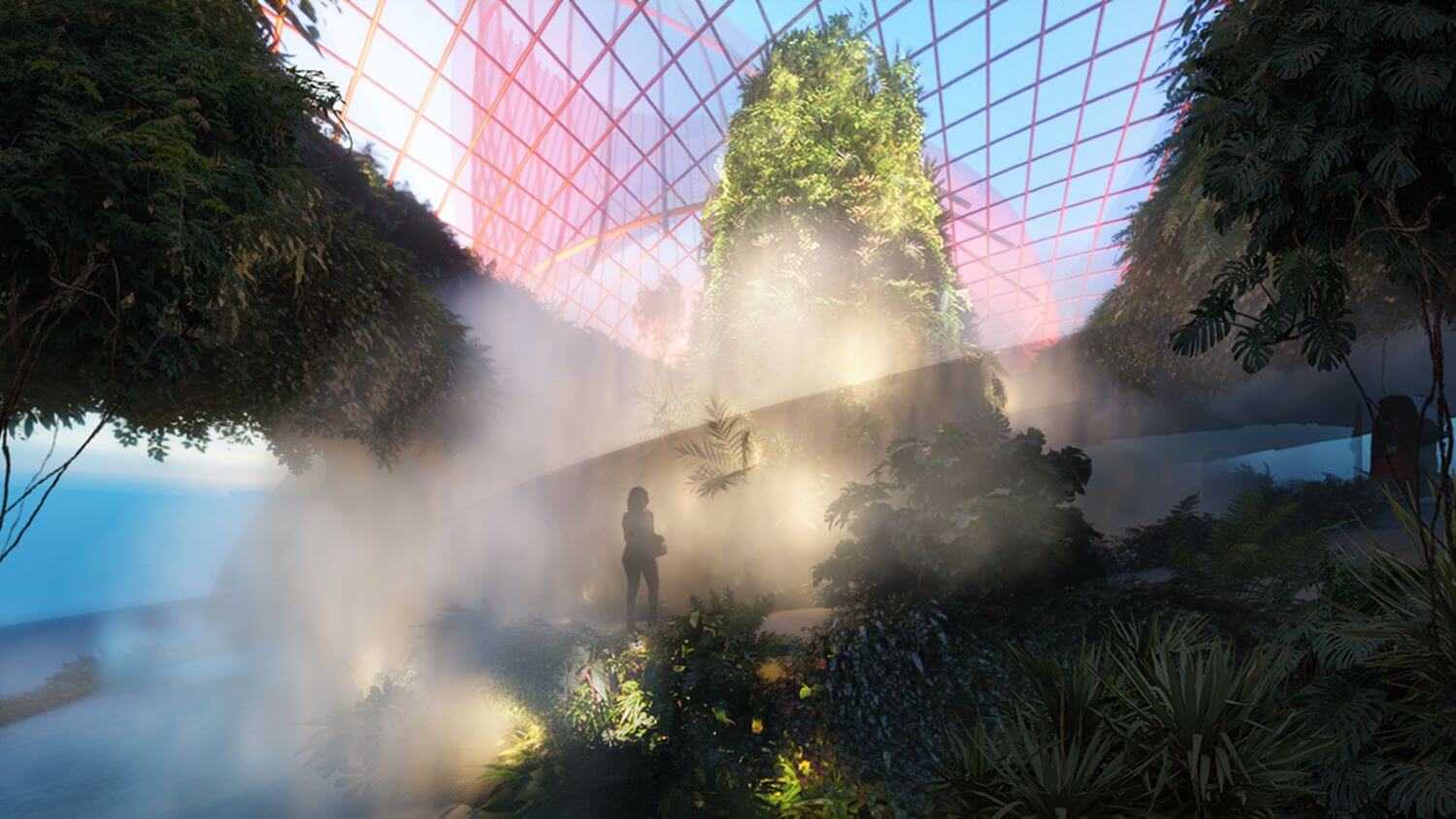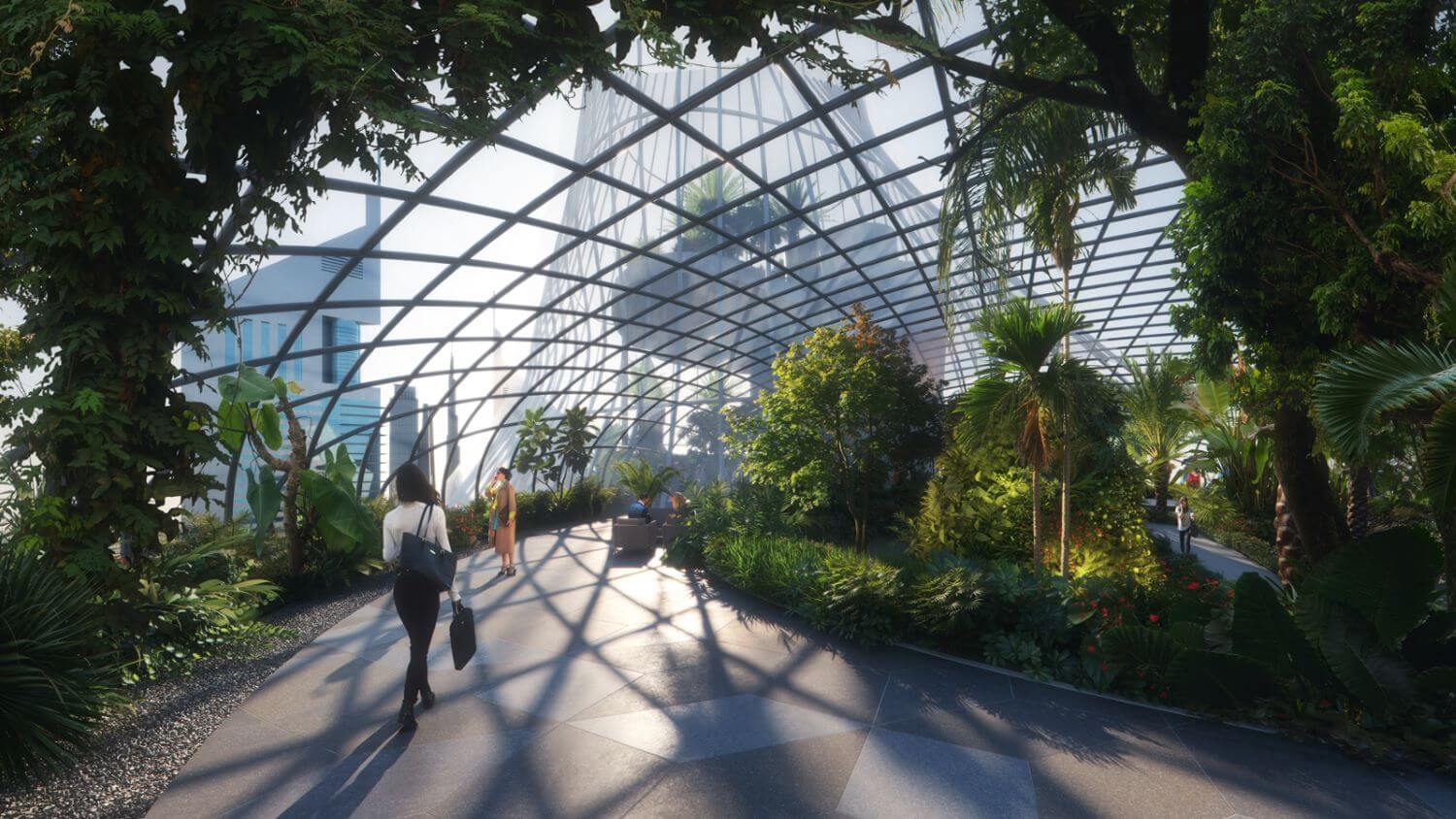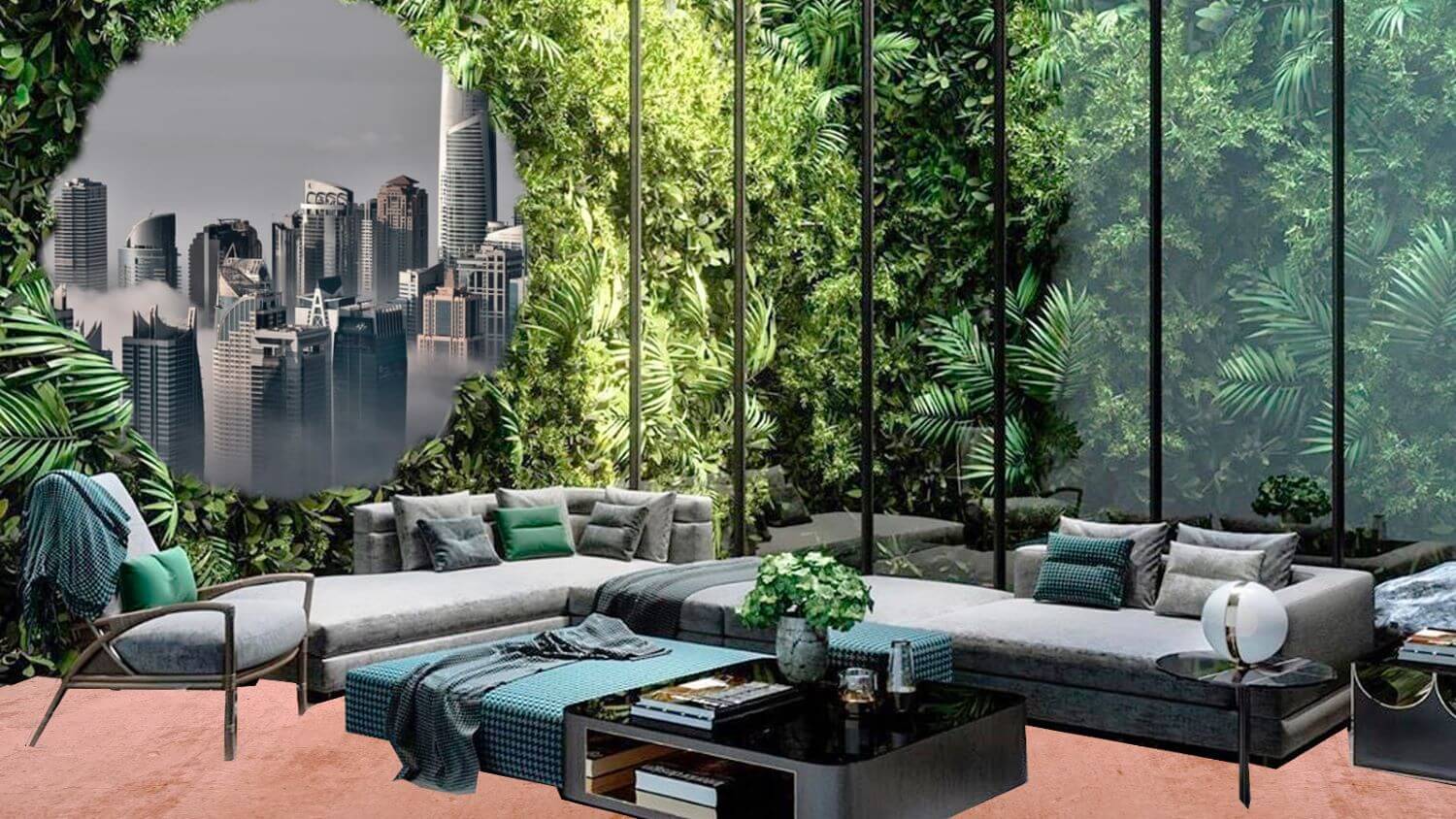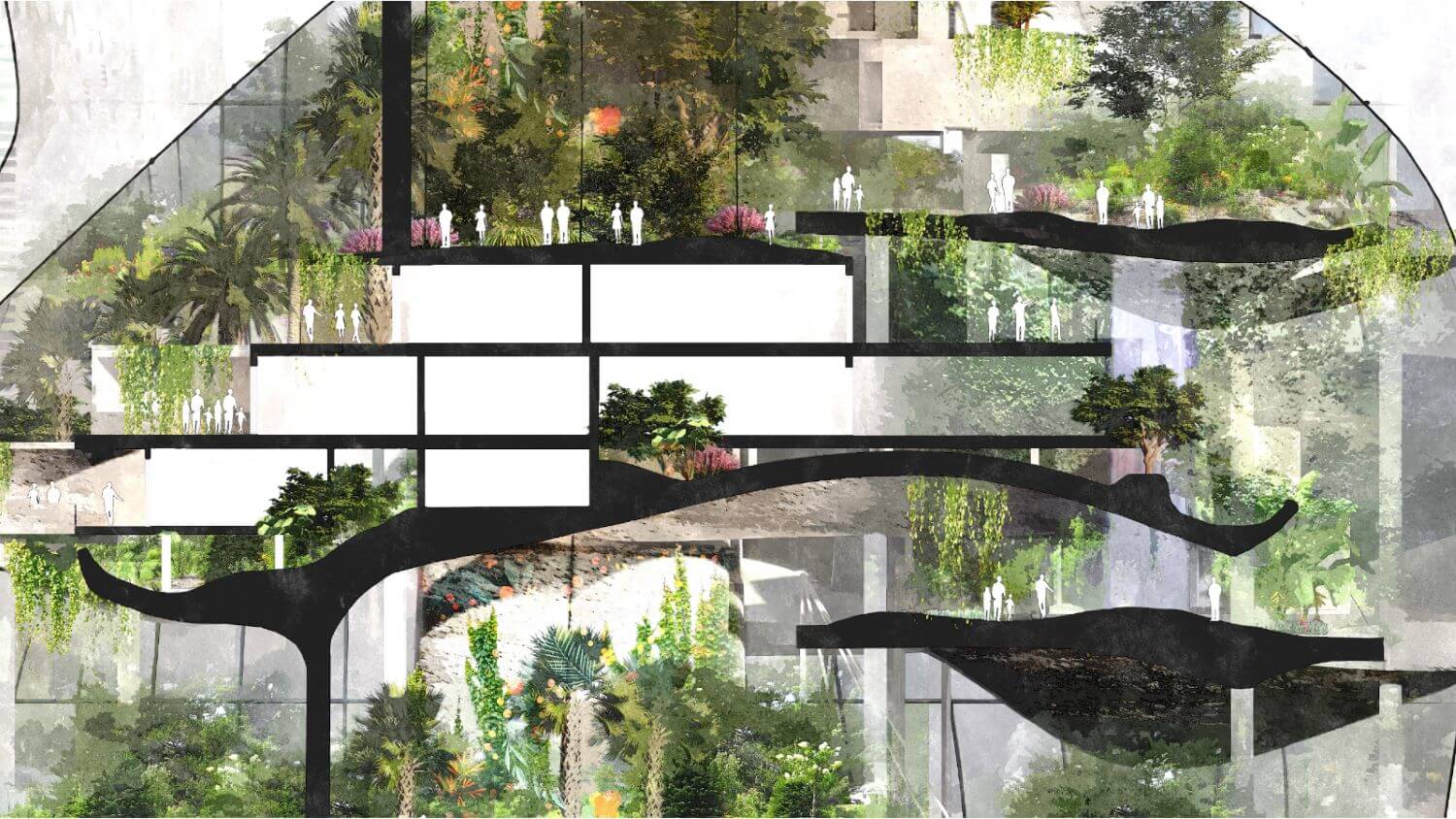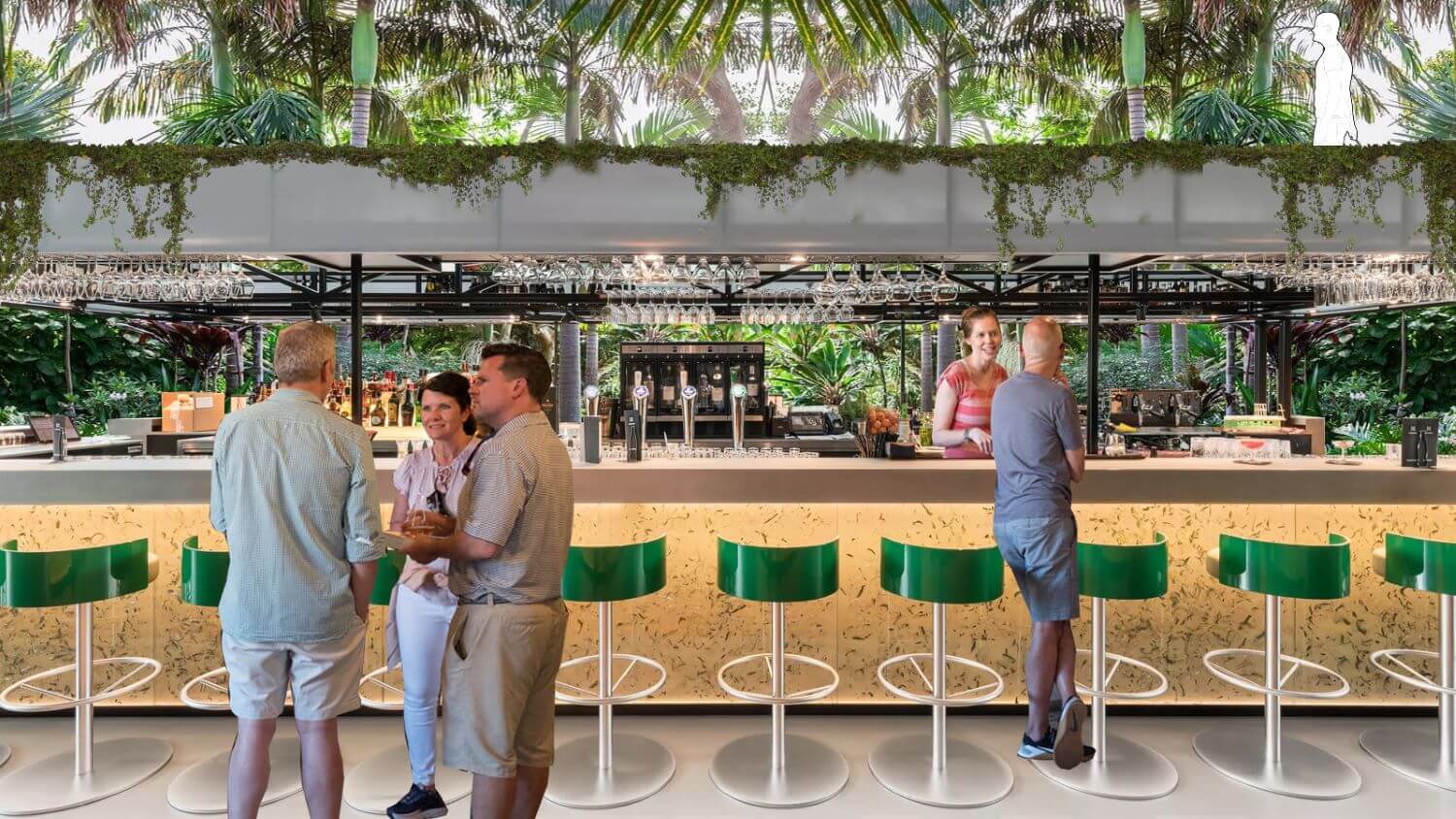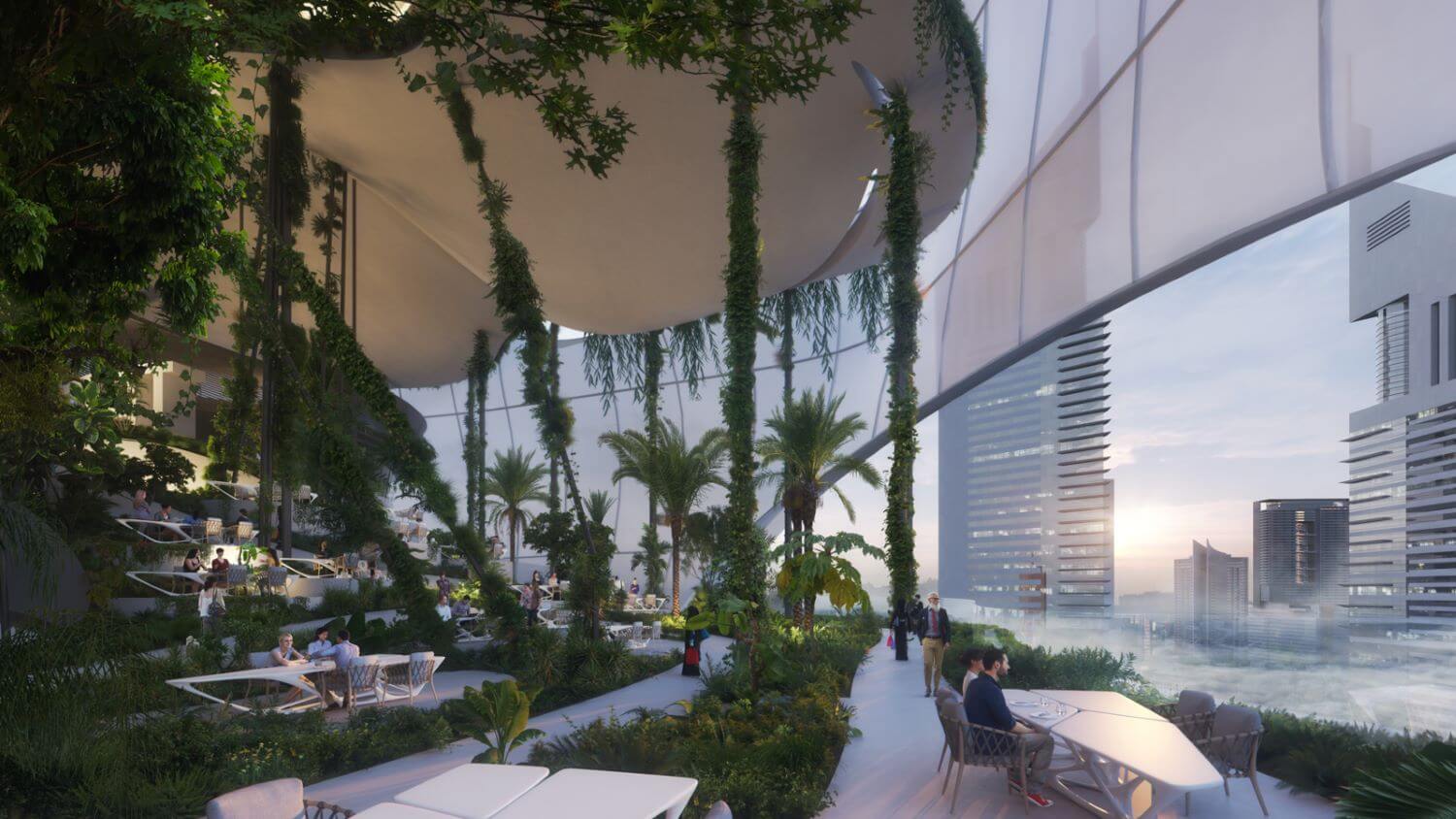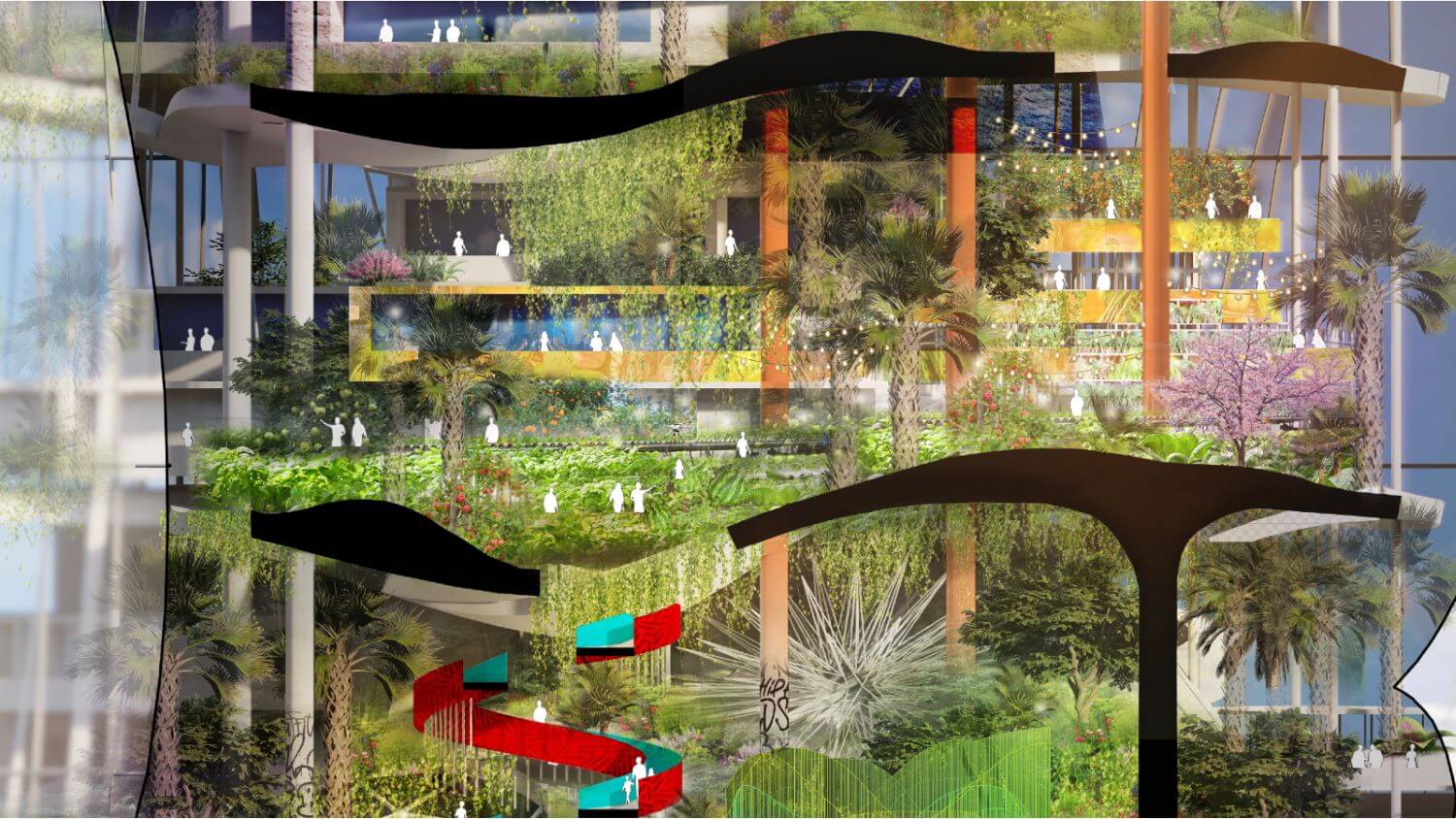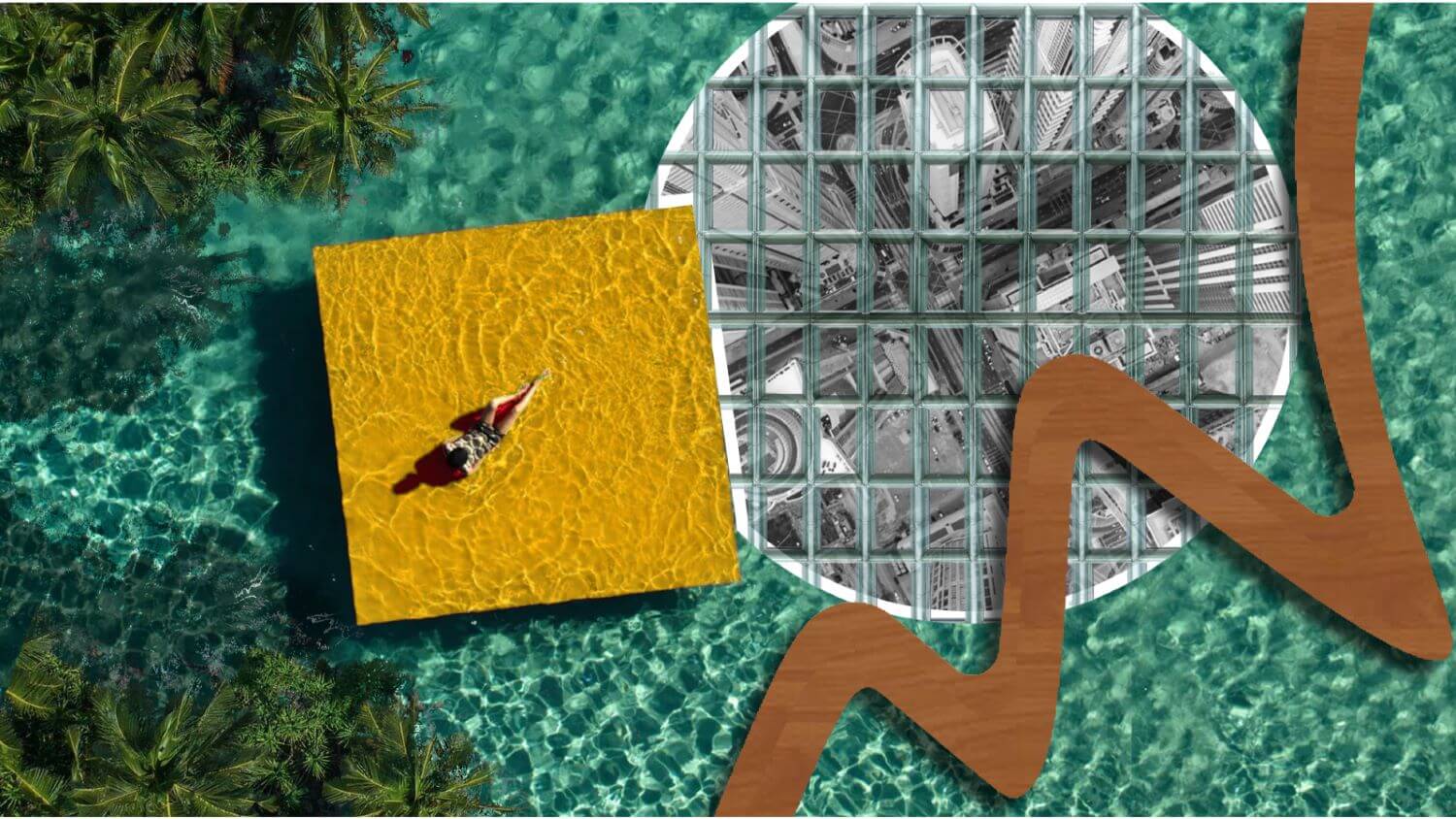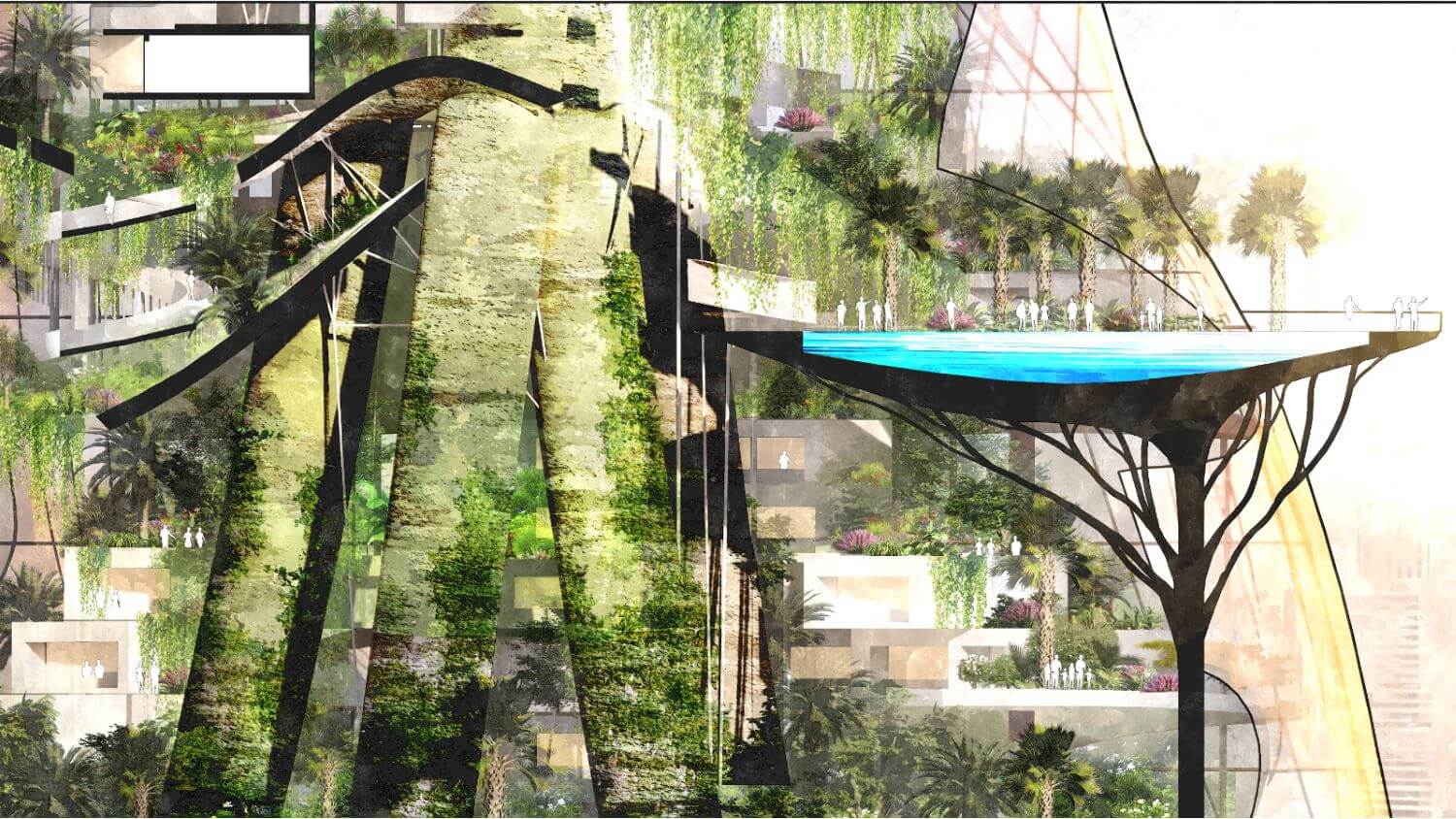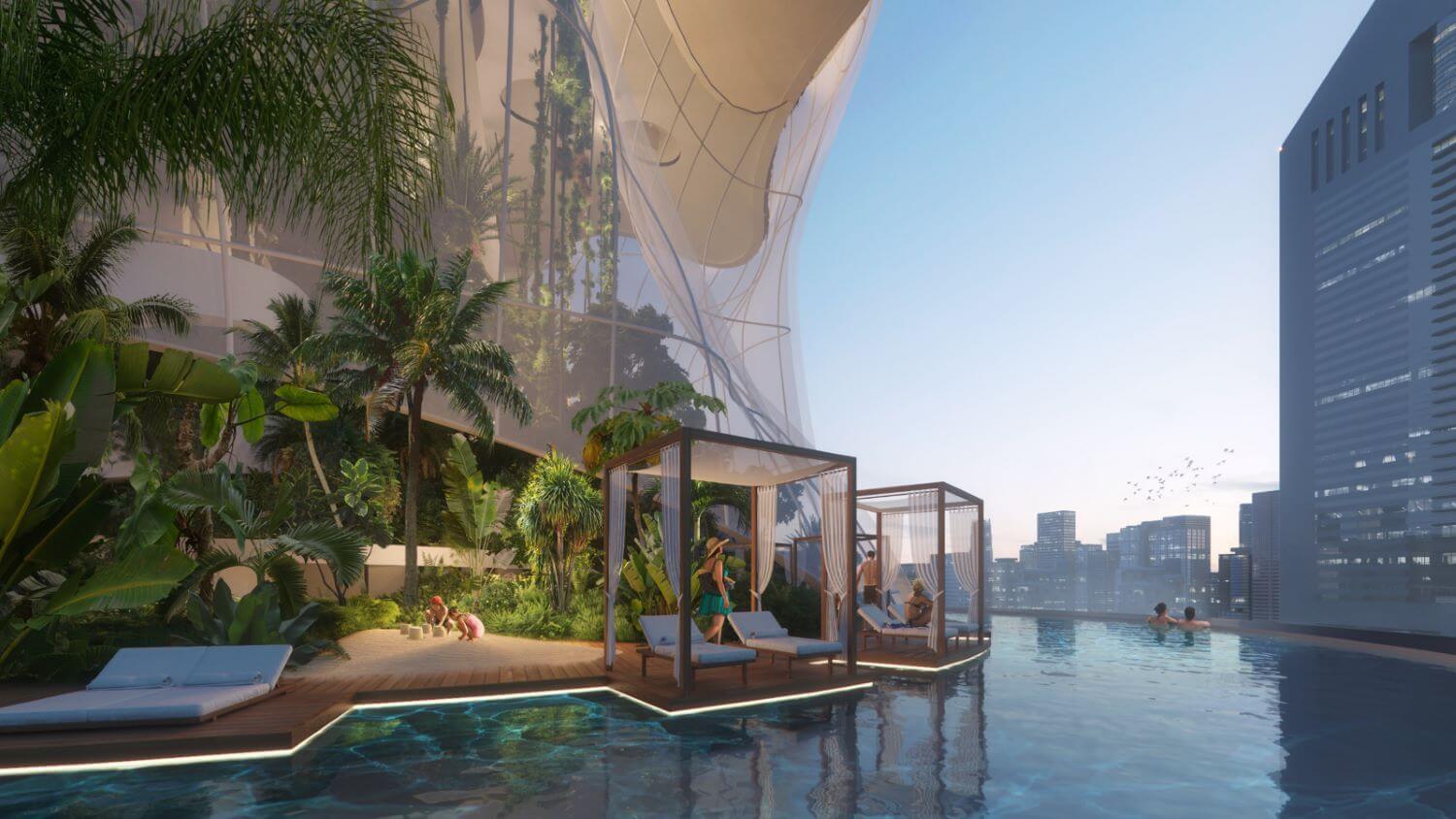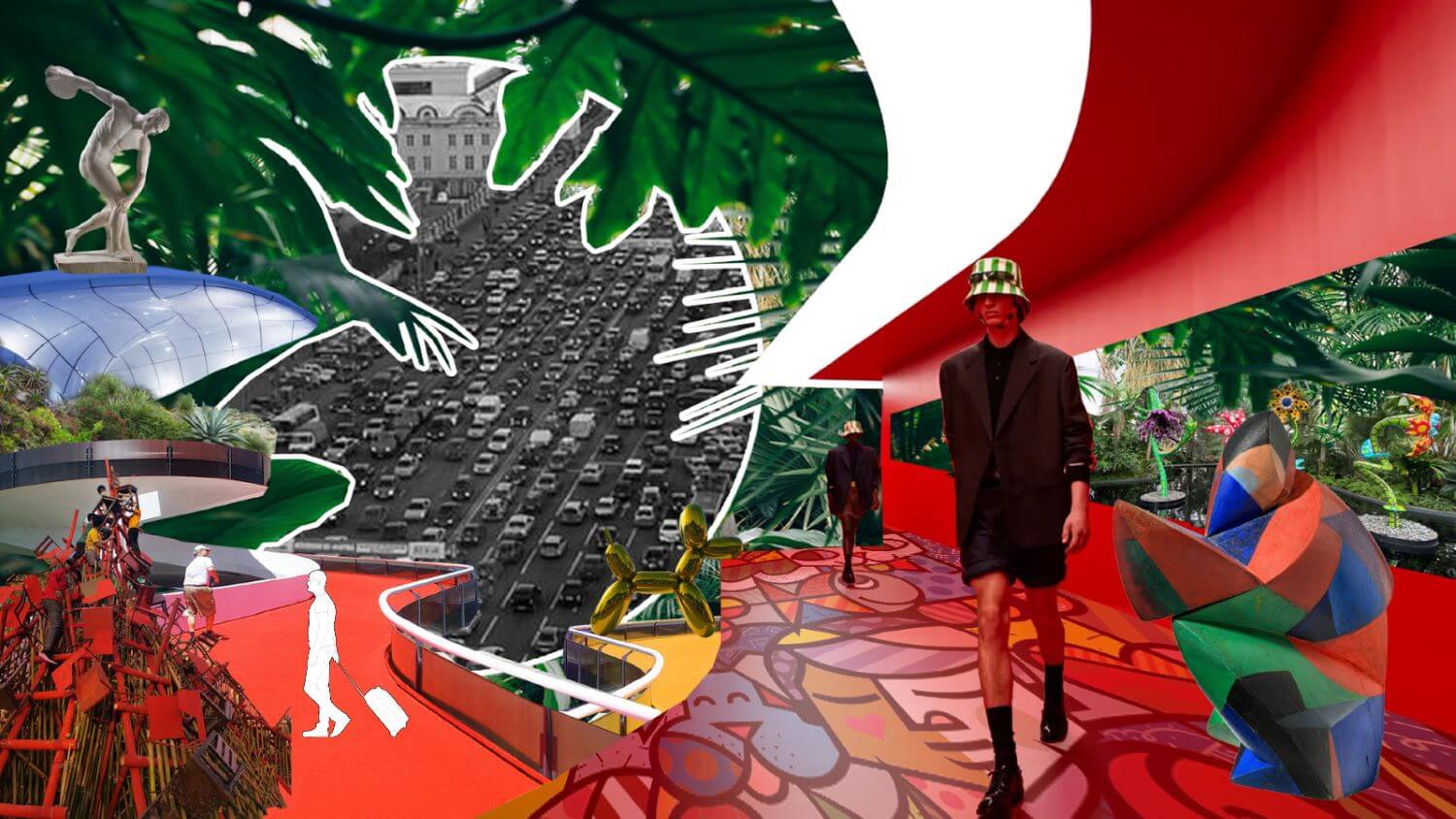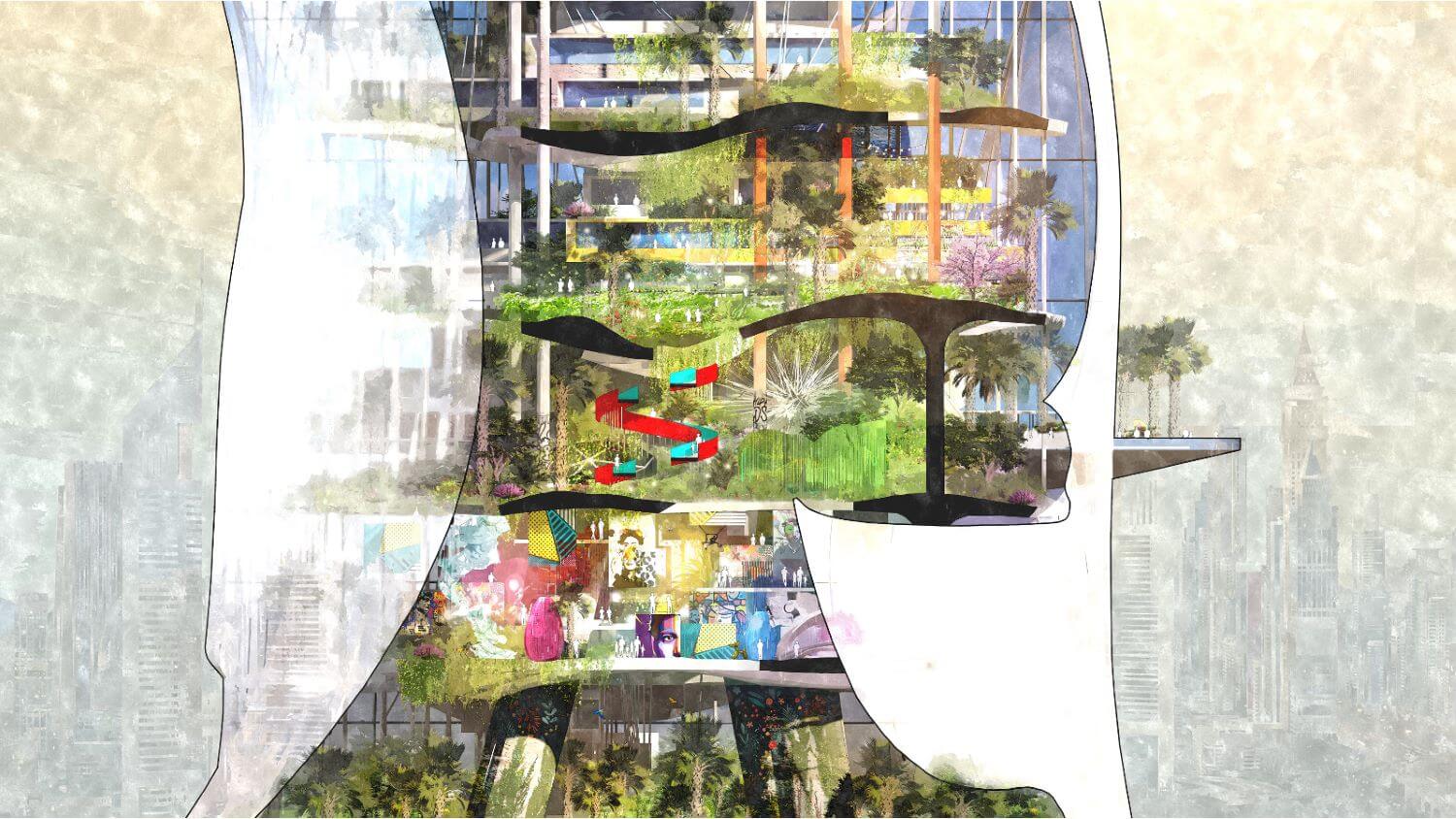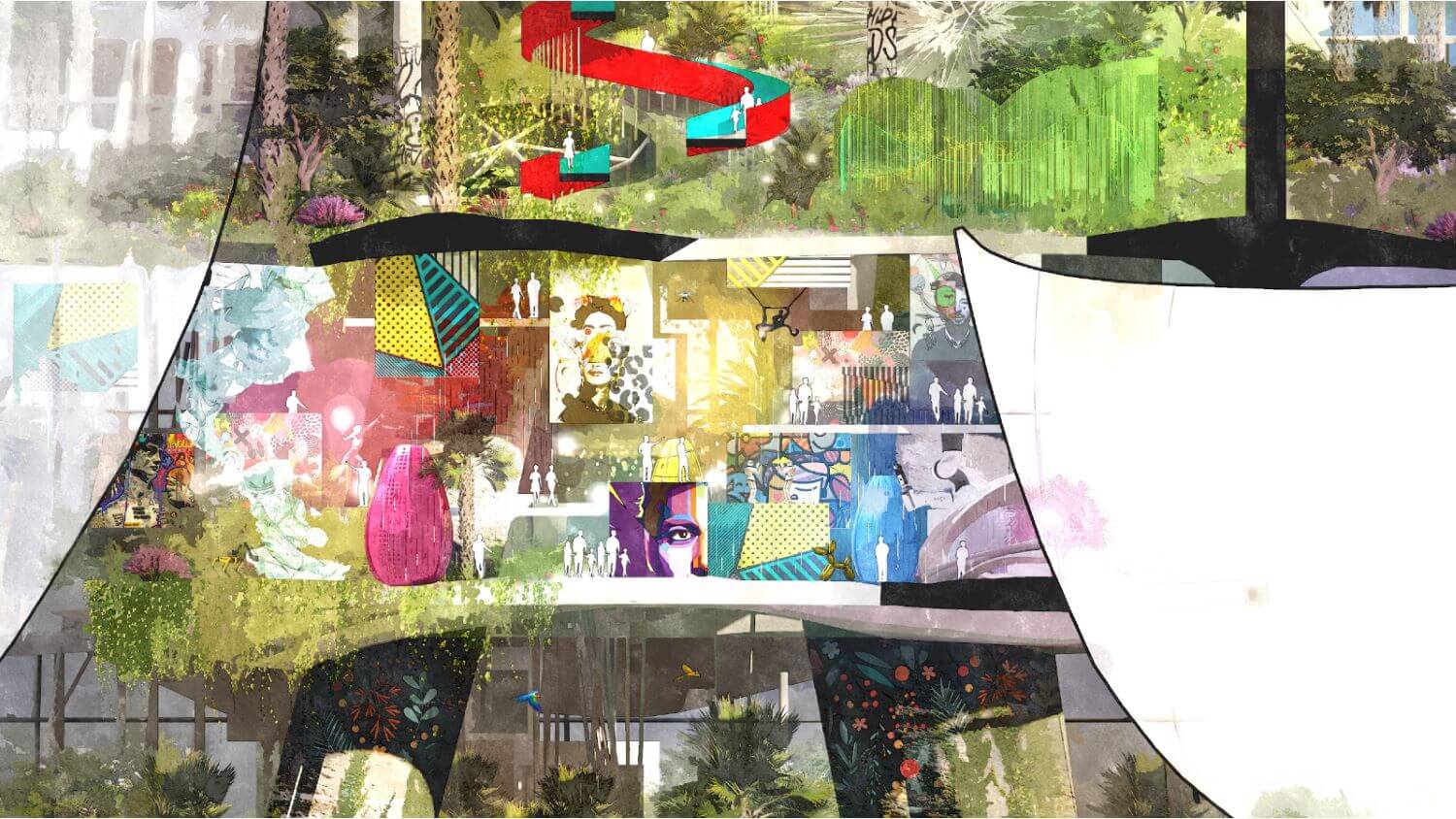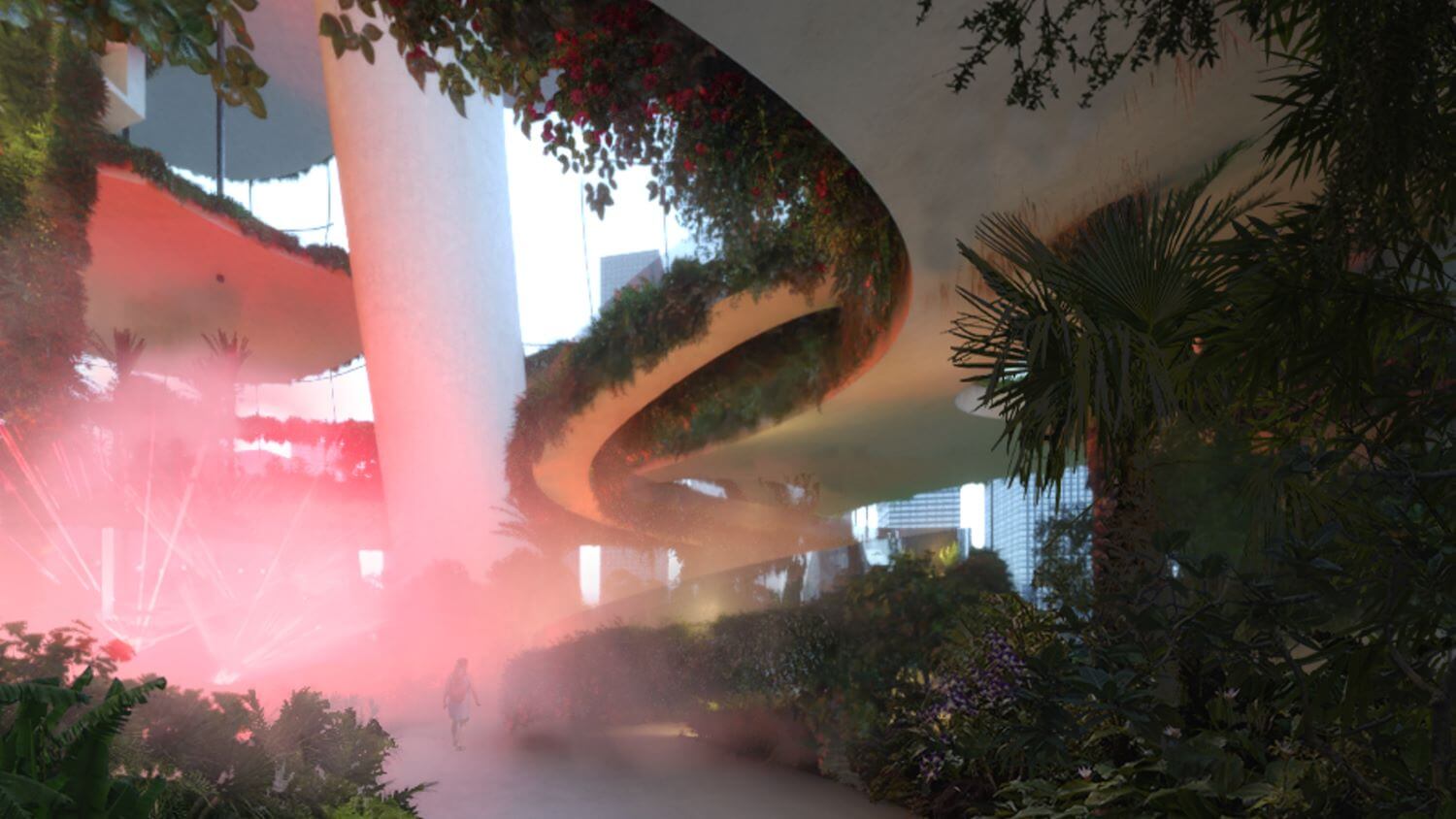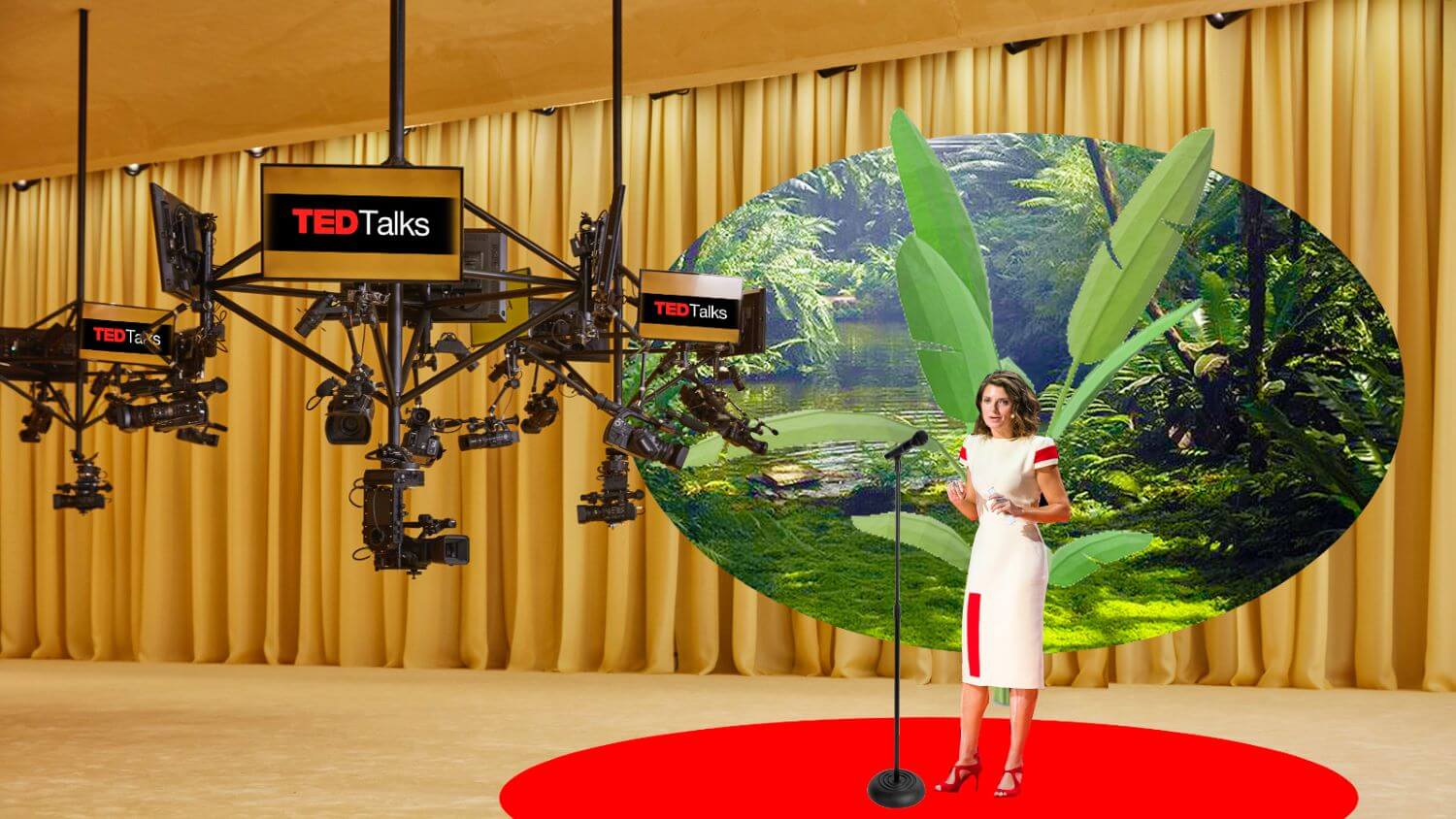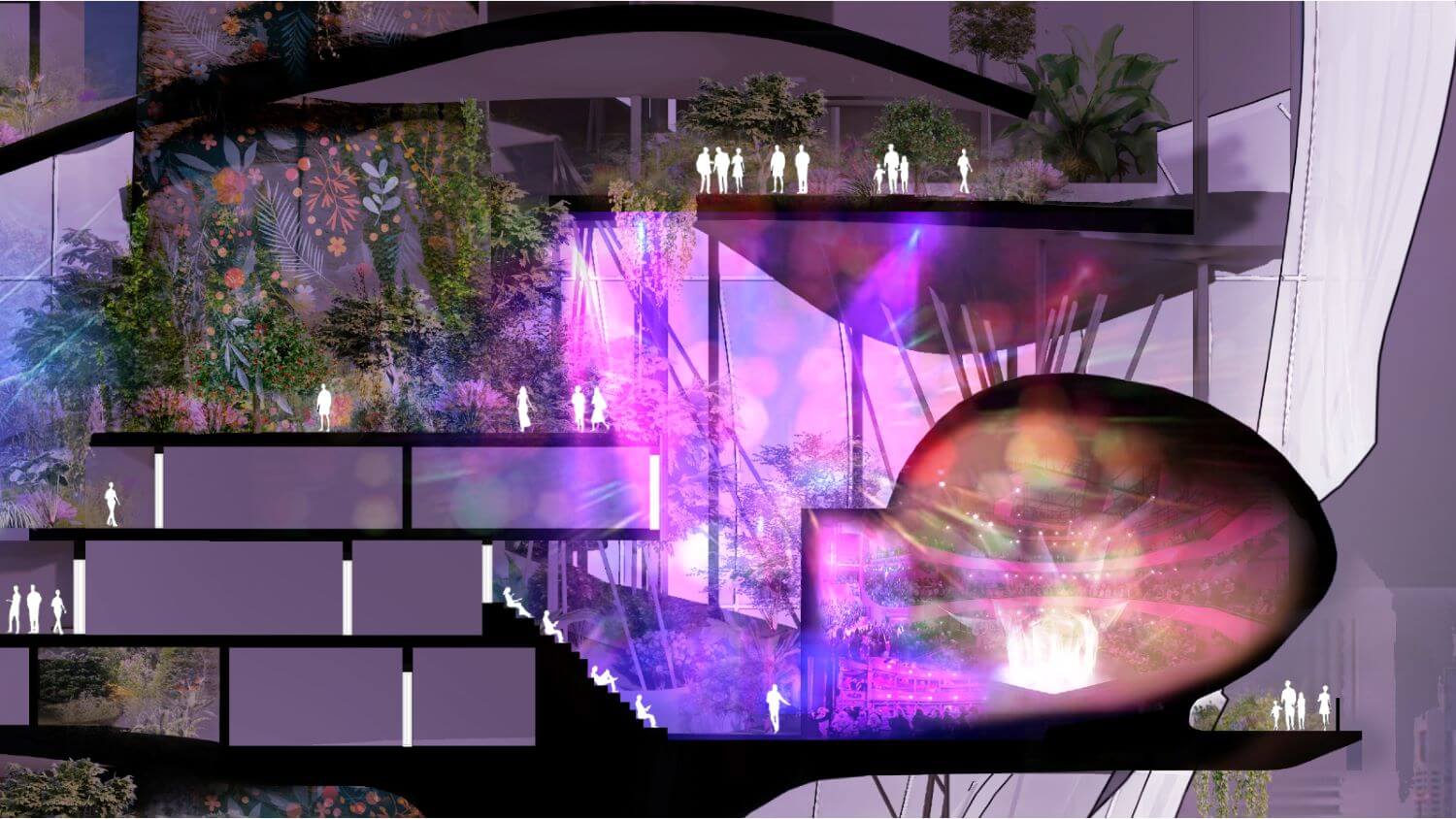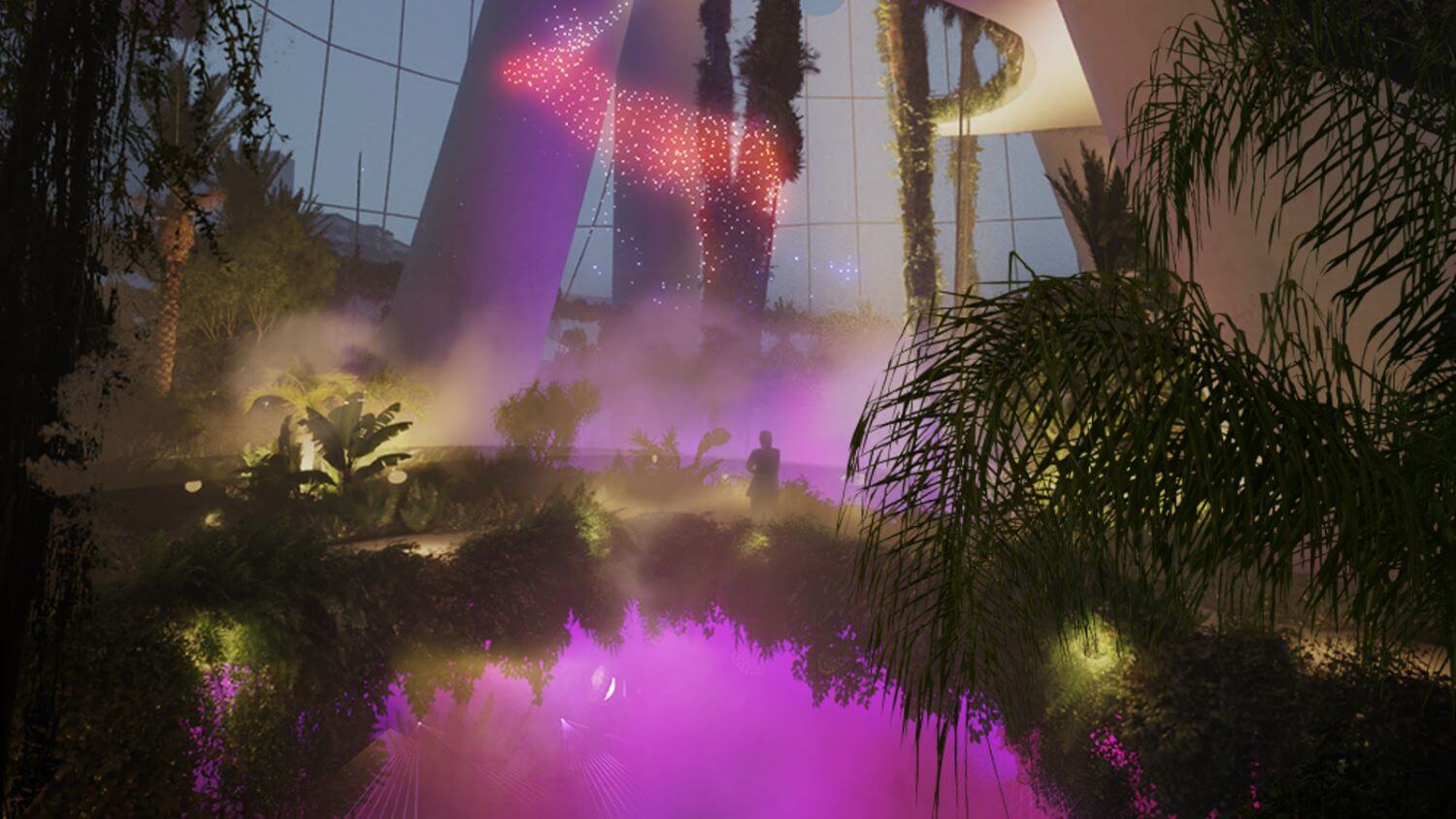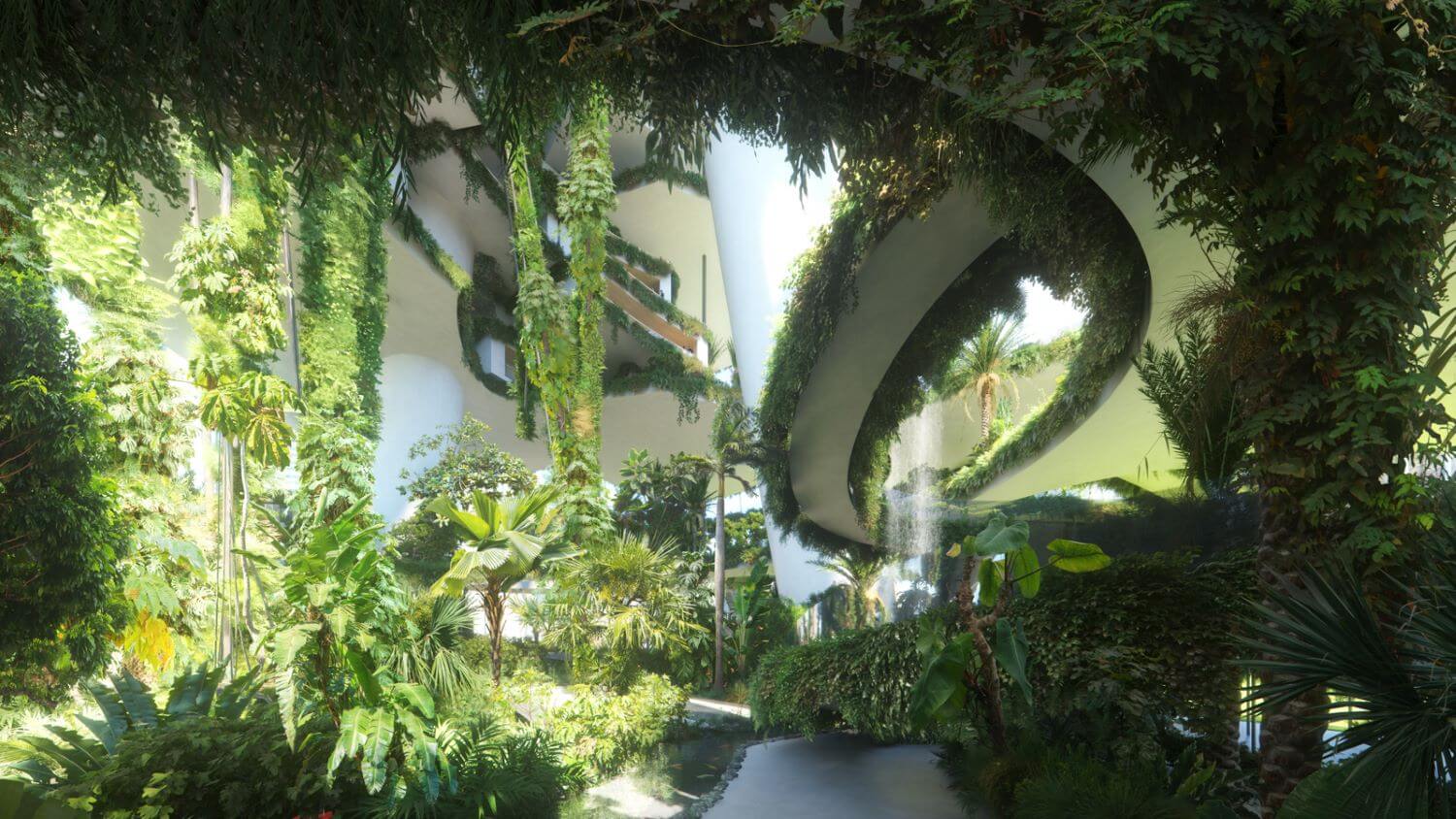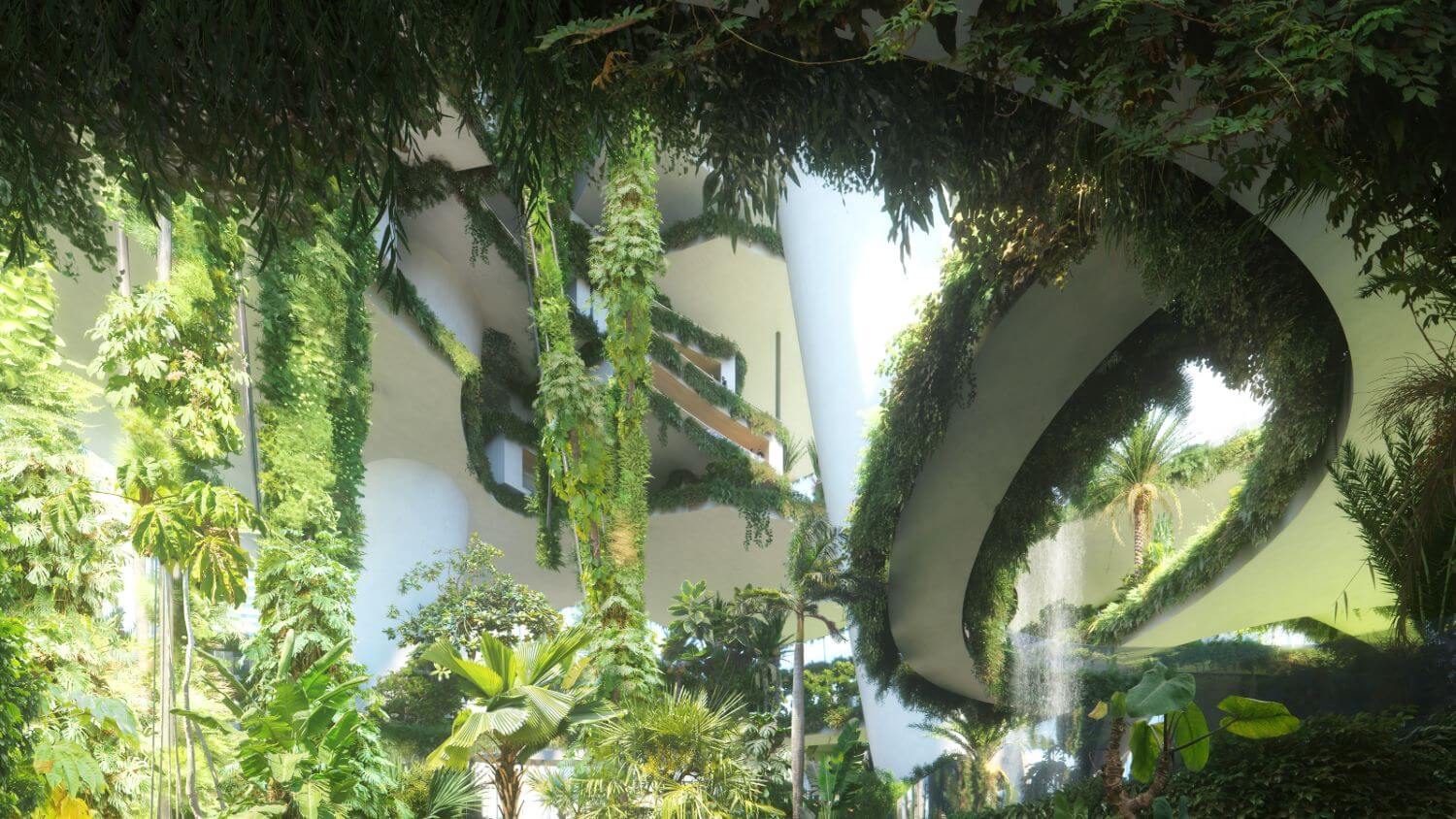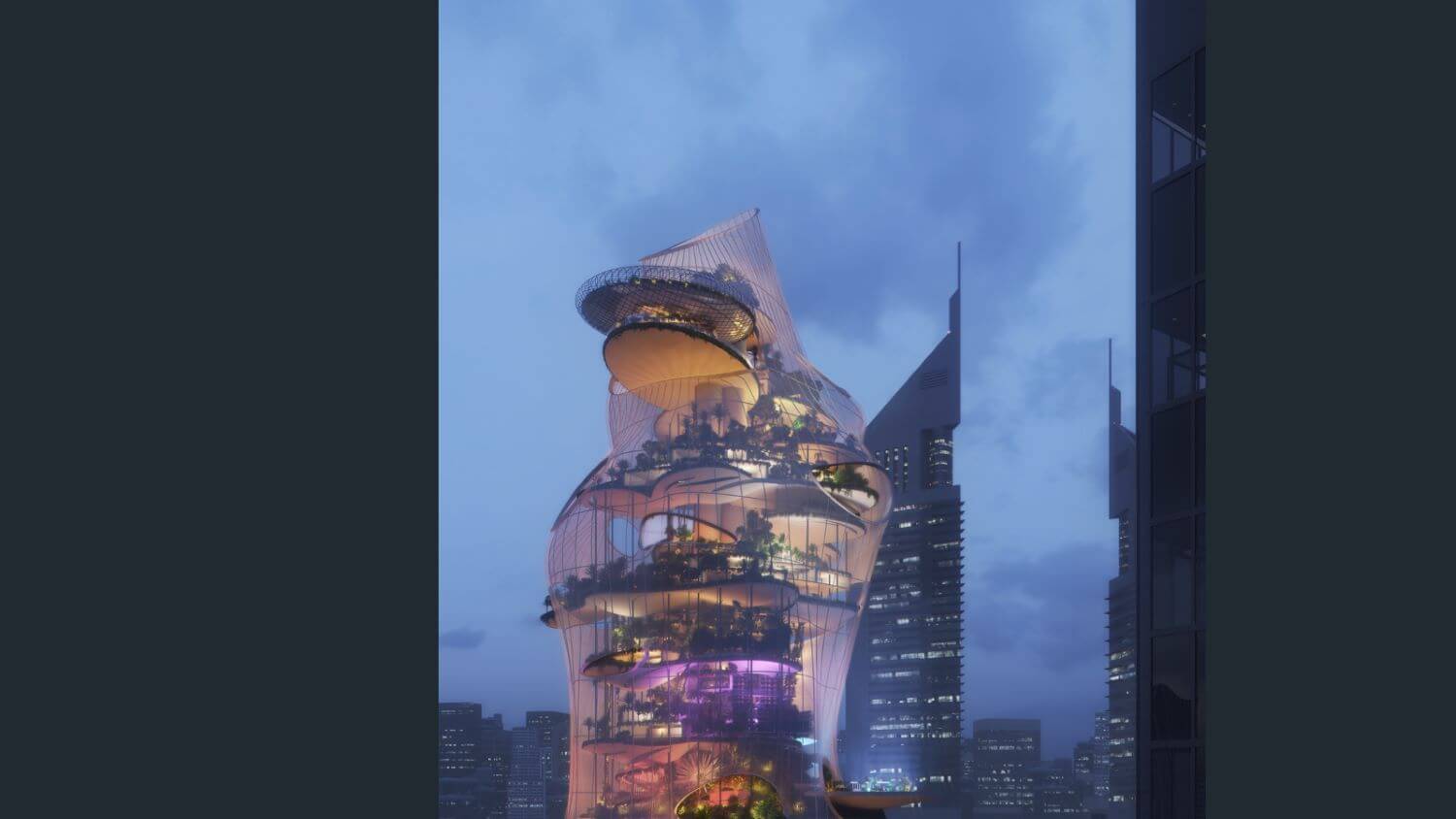 ---