180 Degrees Design + Build: The sonoran deserts of North Scottsdale have always been a place for quiet contemplation, incredible sunsets, long vistas and close interactions with wildlife and desert textures. The goal of this design process sought to intervene on the site with a home, which from the street has minimal impact and from the north, represents a minimalist mass which breaks apart with dynamic voids full of daylight, shadows and reflections. A resultant of these moves provides for both long access to views and a close engagement with the surrounding desert landscape.
Arrival to the house intentionally presents a minimal view to the overall home setting out an experience of discovery as you weave your way down the switchback drive to the auto court. As a guest, you make your way downward through a compressed exterior canyon, the main entry reveals itself as the entry court opens up with daylight and shadow play from the two-story volume.
The home itself proposes over 5,000 sf of livable area which is organized so each space is provided with its own unique vista. The intent is to capture both the long, horizontal views as well as the close desert textures. Moving through the plan is reminiscent of many of the desert canyons found throughout the southwest. Each move is a mystery and each reveal a surprise that includes every changing shadows and light. As you move into the northwest facing living spaces, the two-story volume is draped with a diagrid roof structure which casts continually changing shadows throughout the day. The main living space opens to a large court with a negative edge pool falling into the desert. Each of the private bedrooms, unlike traditional homes, are spread out in different zones of the house over two levels providing for an unparalleled sense of privacy and unique access to views for each.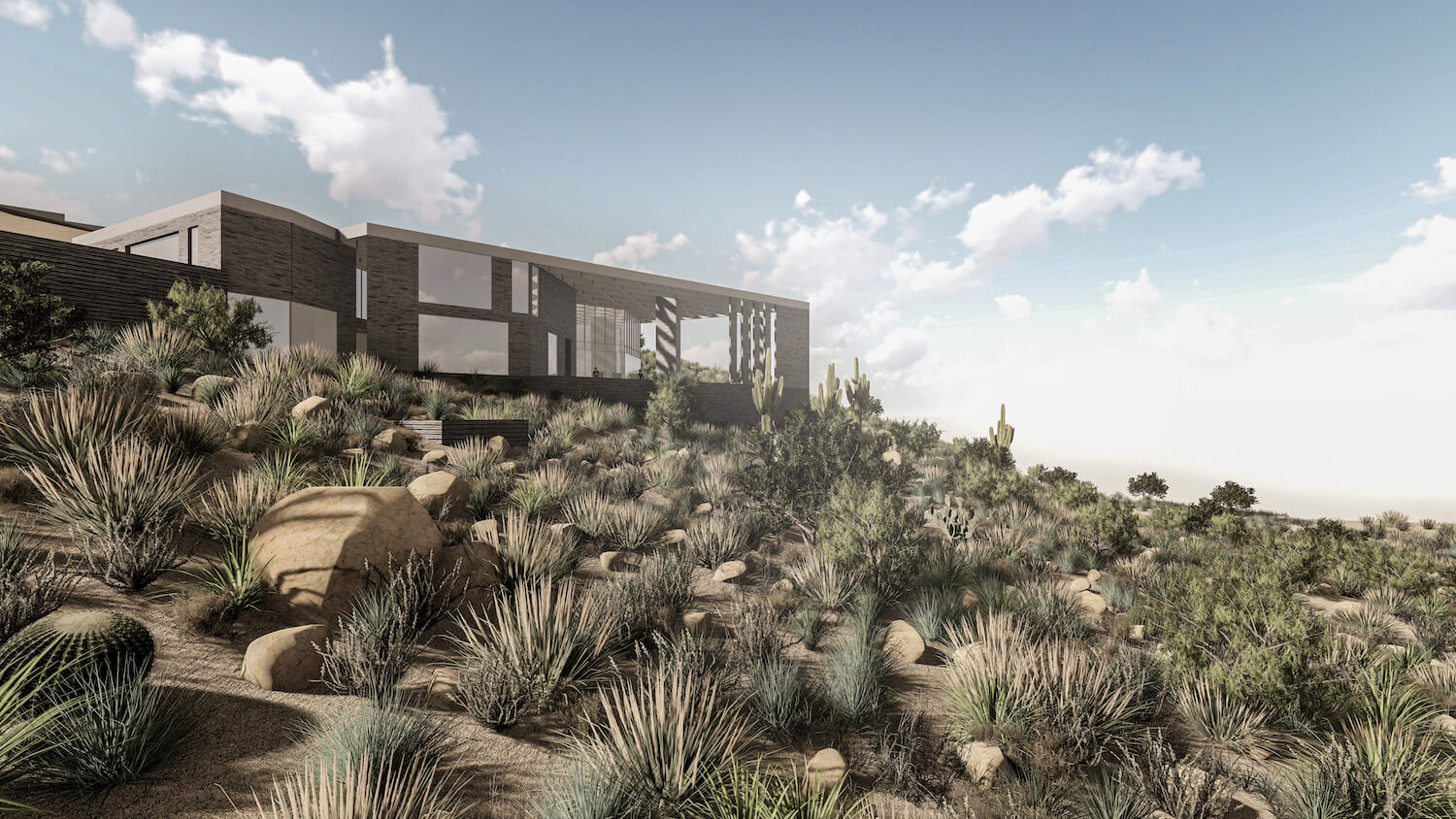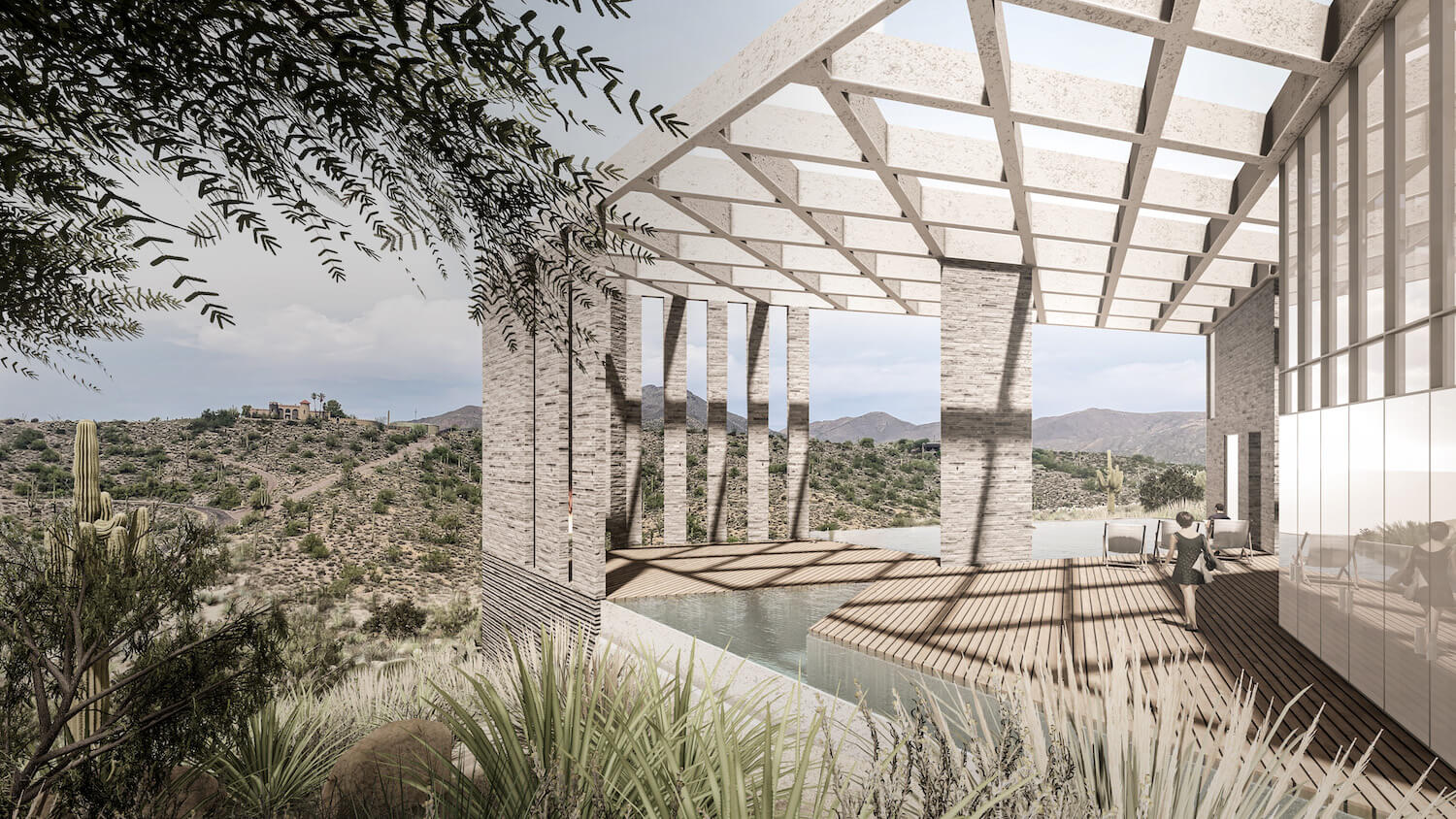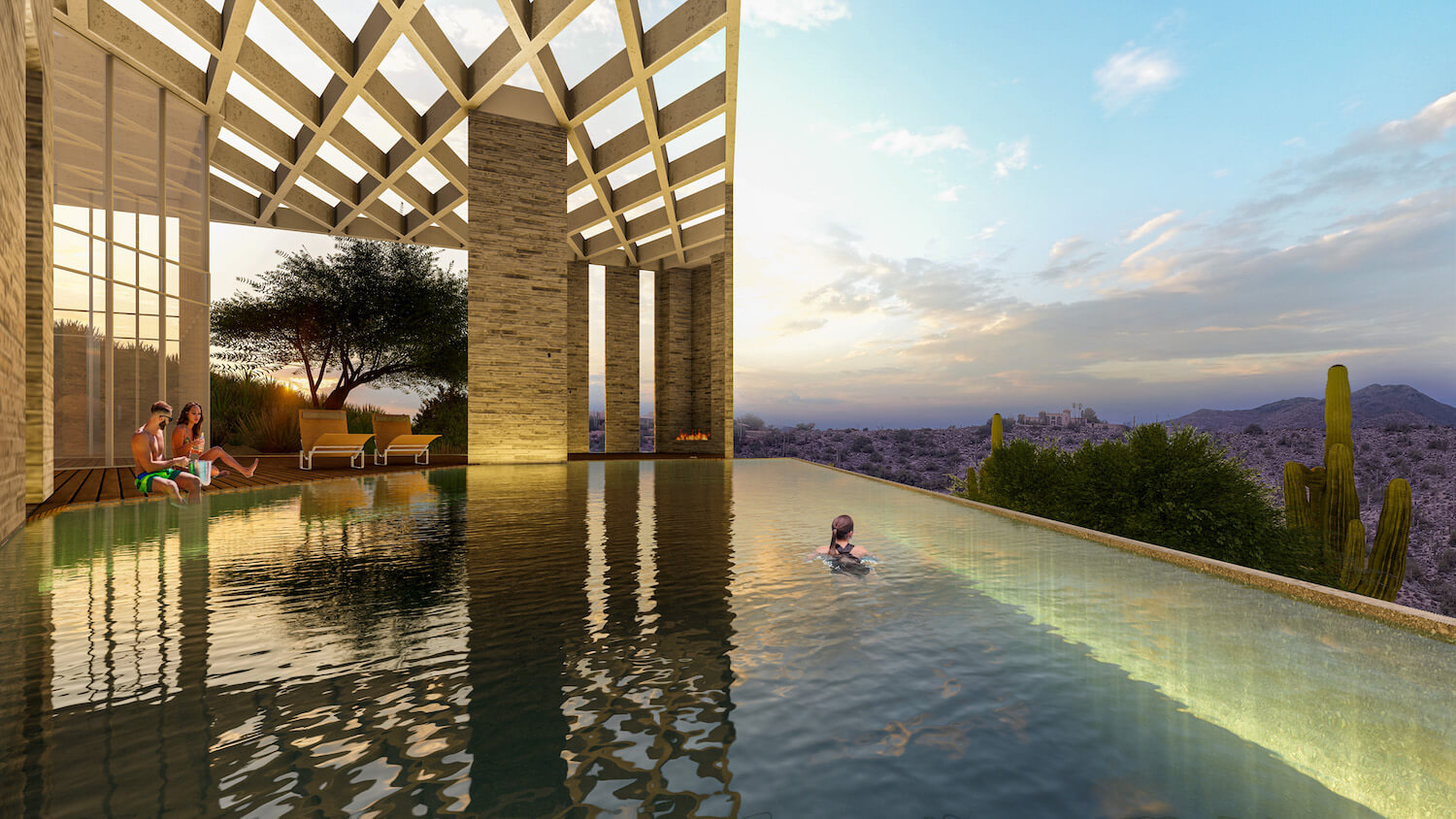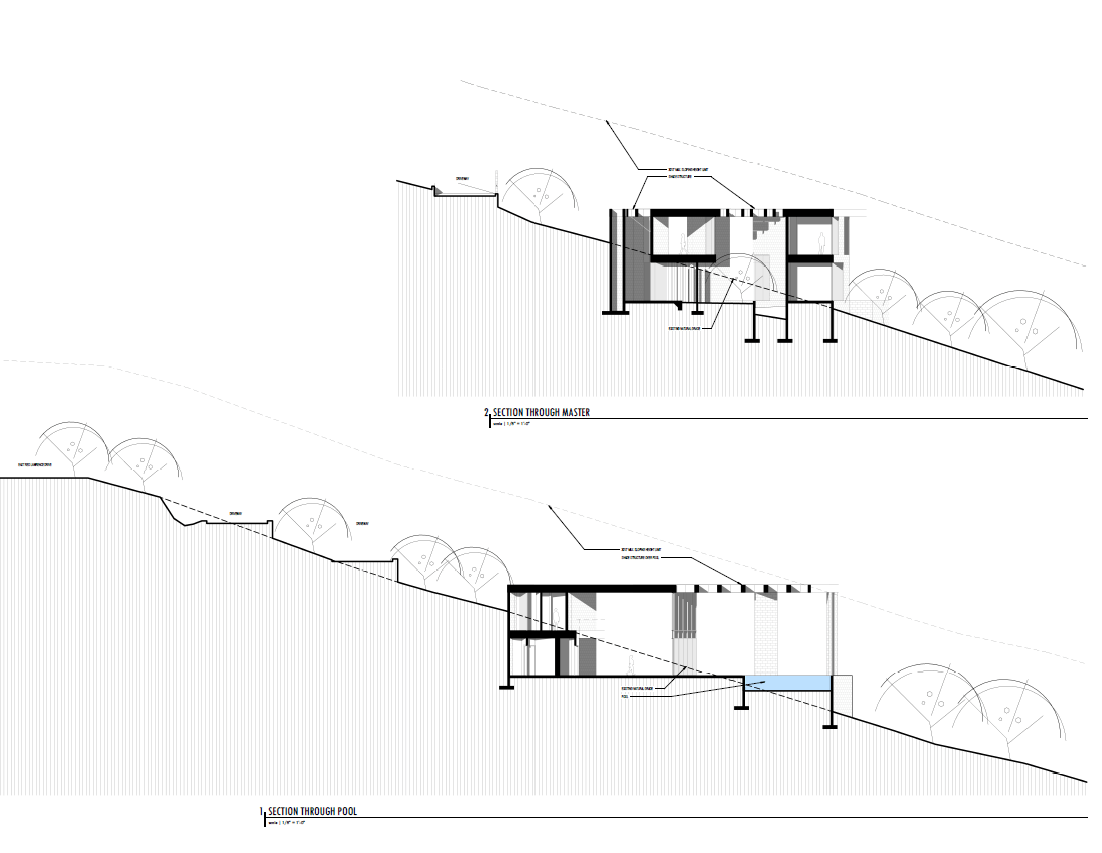 ---