Inspired by greenhouses and botanical gardens, James Tralie created the "Great Indoors: Dream Backyard" series to concept residential designs that integrate seamlessly with their surroundings. This project began at the beginning of quarantine and has continued as a means for the designer to bring the outdoors indoors. The first concept imagines a glass design with panoramic views of the grassy plains.
image © James Tralie
This home invites the resident to wake up surrounded by the calm, inviting natural world. The second design imagines a jungle-like room nestled in the middle of a grass-filled scene. This particular room features a wide-open ceiling with views of the night sky above. The final visualization portrays a backyard oasis in the middle of a desert. We see the Moon rising above a distant body of water with a swimming pool placed steps from the back entrance. A delicate curtain blows softly in the desert breeze.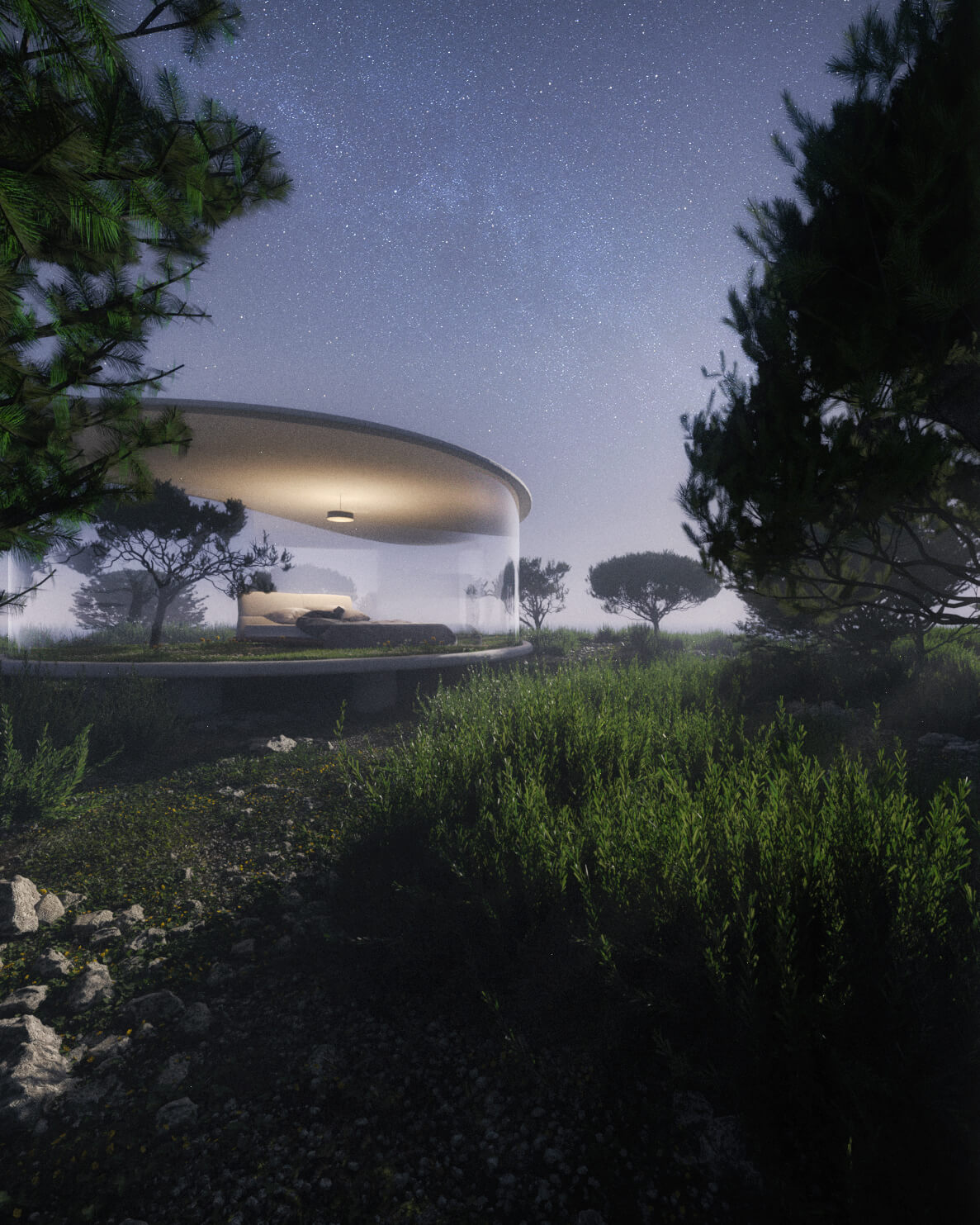 image © James Tralie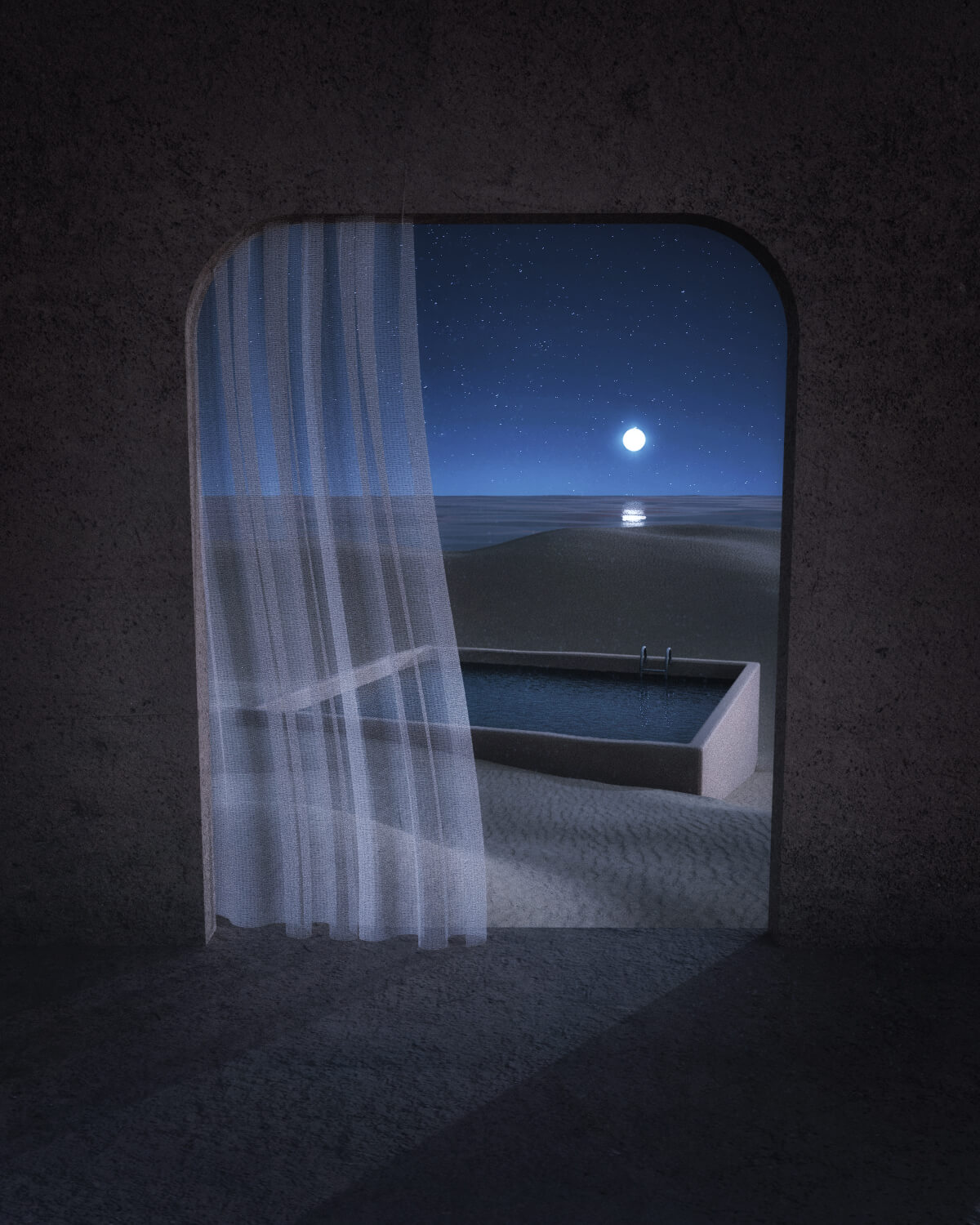 image © James Tralie
Connect with the James Tralie
---