Shabu Village is located in the eastern part of Huangpu District, Guangzhou. It has a long history, with a rich natural landscape. In order to improve the living quality and public facilities of the villagers, Shabu Village has been undergoing an old town transformation since 2010. This pedestrian bridge is also one of the new construction project. Unlike dragon boat racing on open water, Shabu has its own unique and exciting dragon boat curve racing on the narrow and winding river. 20-metre long dragon boat drifts and turns in the 6-metre wide waterway, and the slightest mistake will make the boat capsize. This traditional activity was so unique and repeatedly mentioned by the clients at the beginning of the design.
Since the site located at river bending point, the team decided to design the bridge as a drifting point for the dragon boats. The huge concrete blocks narrow the river to 9 meters, making it more difficult to pass the bends, meanwhile increasing the spectacle of the race and reducing the span of the bridge. Since the bridge is also surrounded by cultural and sports center, the design eventually not only limited to the bridge but also extend further to create a skate park and landscaped plaza.
Due to cost constraints, a simple structure is applied. the foundation of the bridge was built by reinforced concrete, while the bridge deck uses a steel box girder system. The silvery stainless steel contrasts with the rough beige concrete blocks, together forms a stiff and powerful design. Due to the difficulties of dragon boat racing, the team named this bridge "Qinglong Bridge". "Qinglong" in Chinese means Dragon Catching. A giant concrete block erects at the entrance of the bridge allows dragon boat racing champions to leave their names on it.
Office ZHU hope the proposal can provide a platform which allows the the unique dragon boat curve racing to flourish.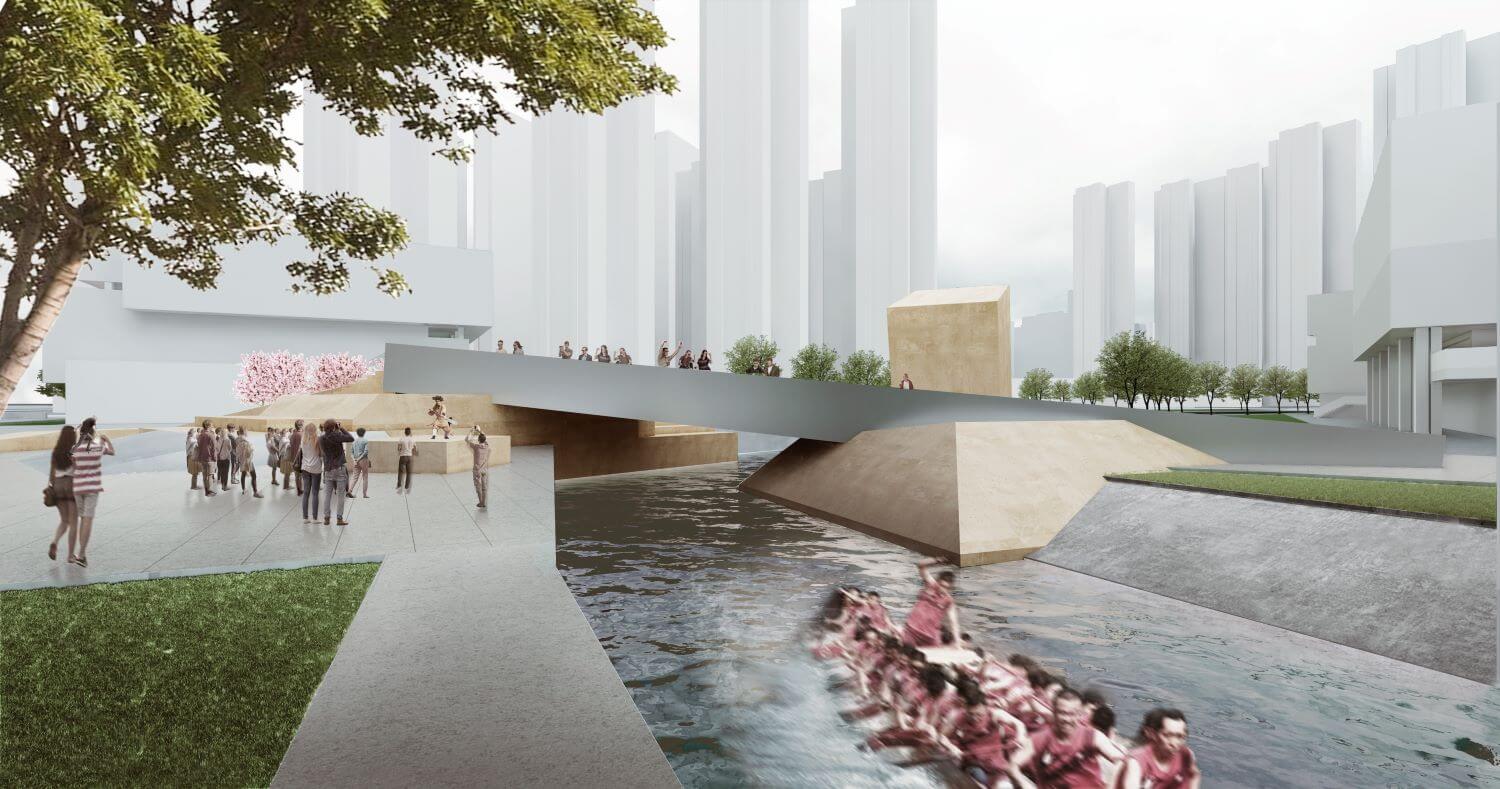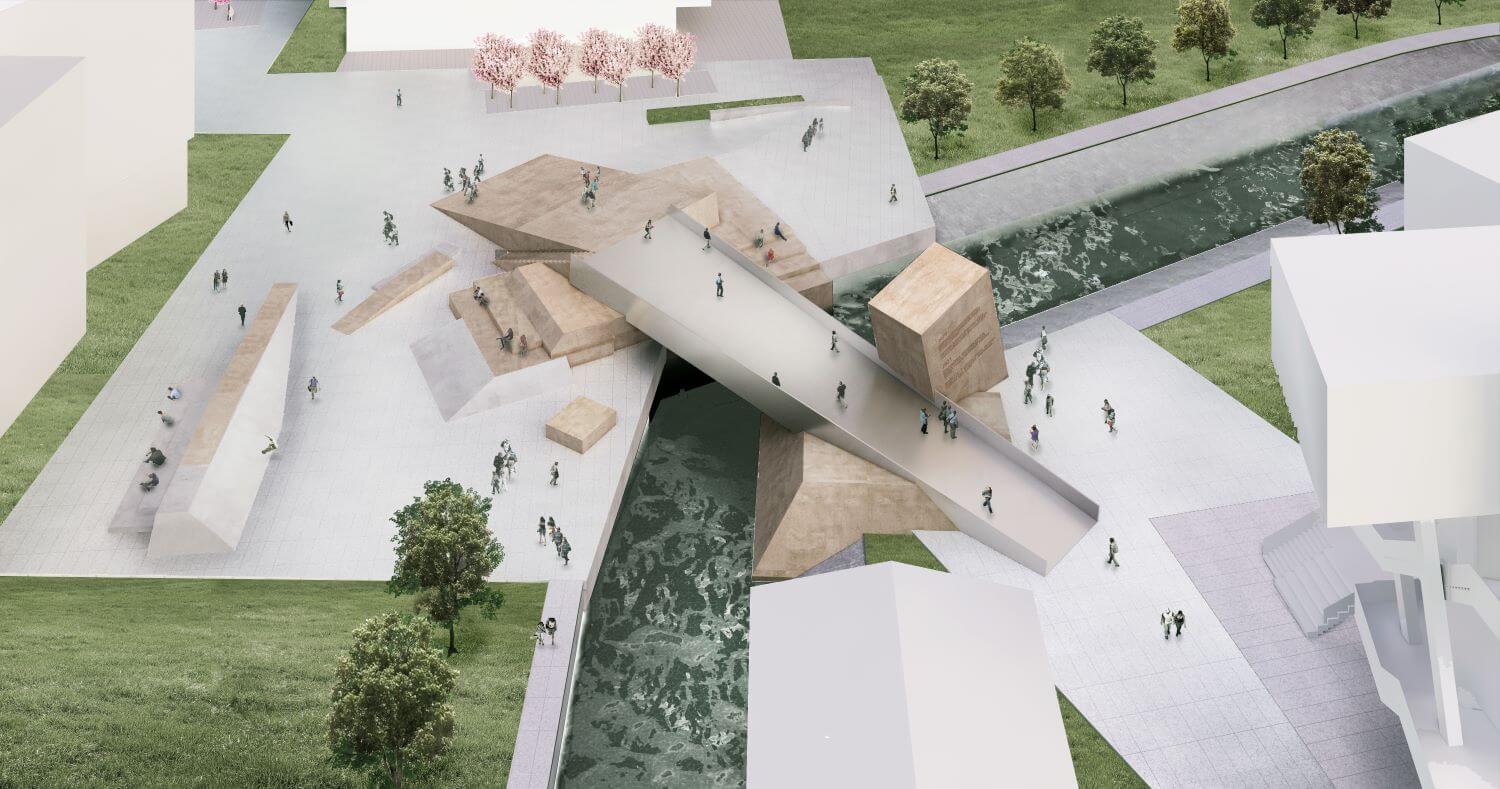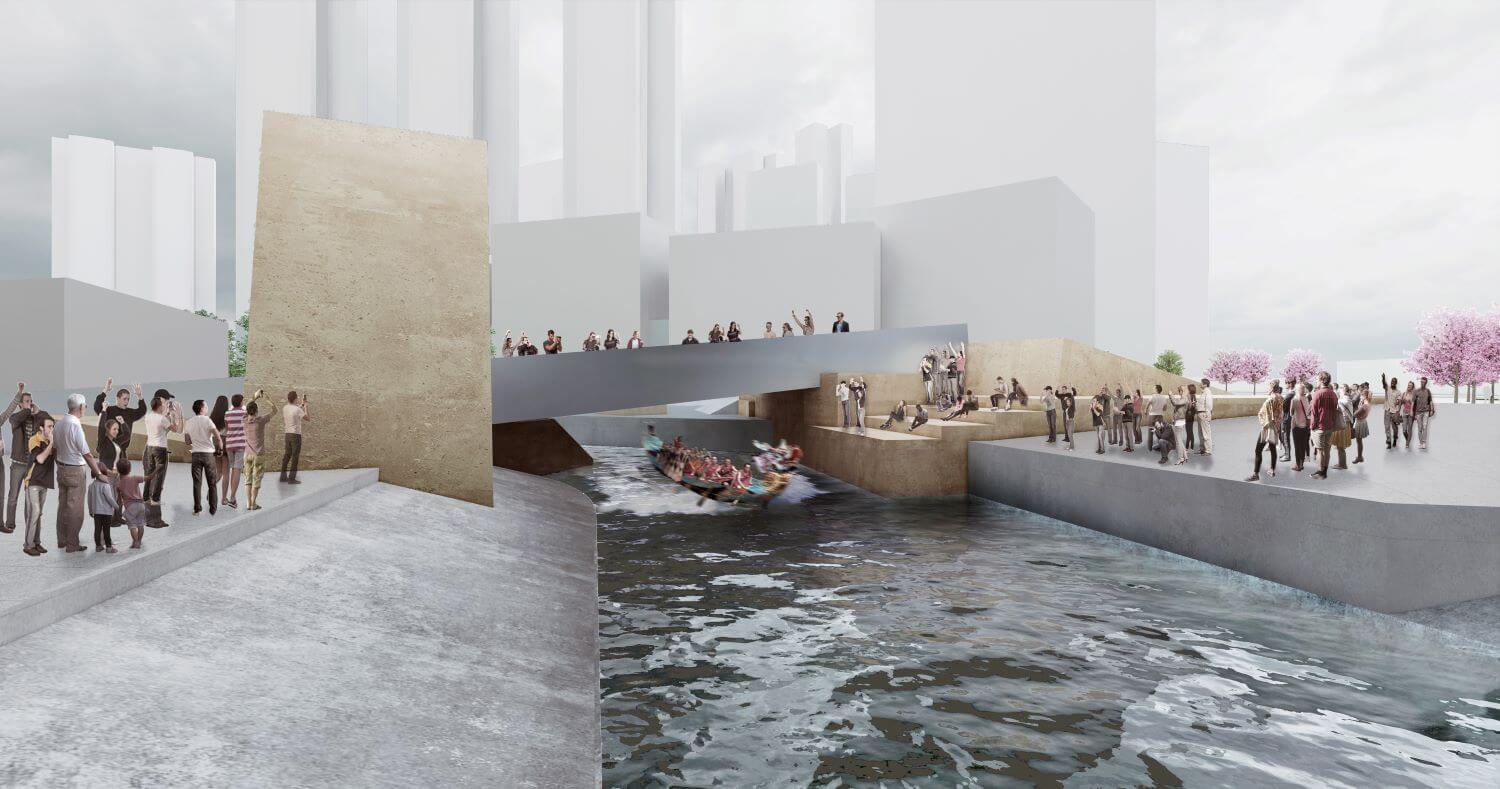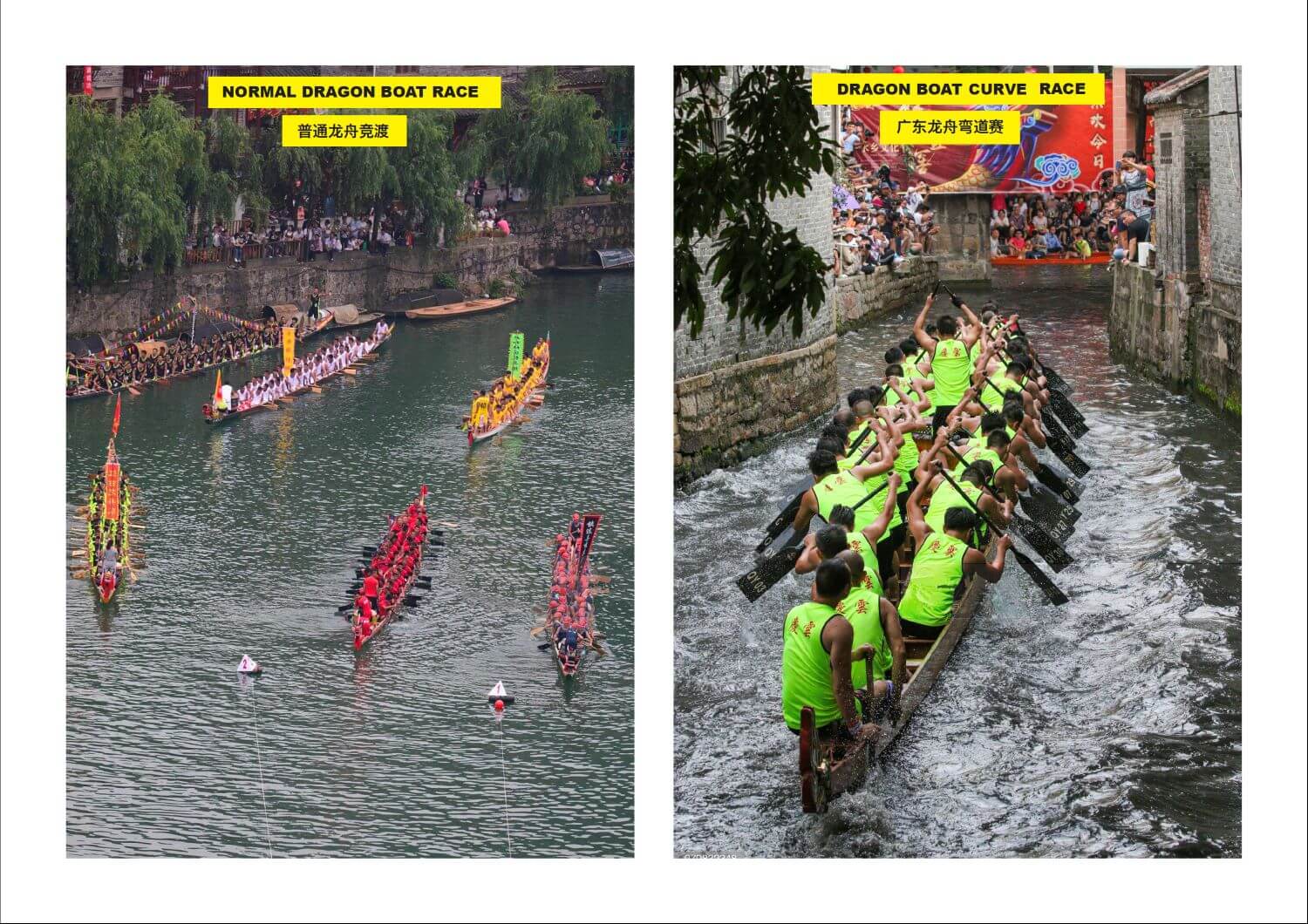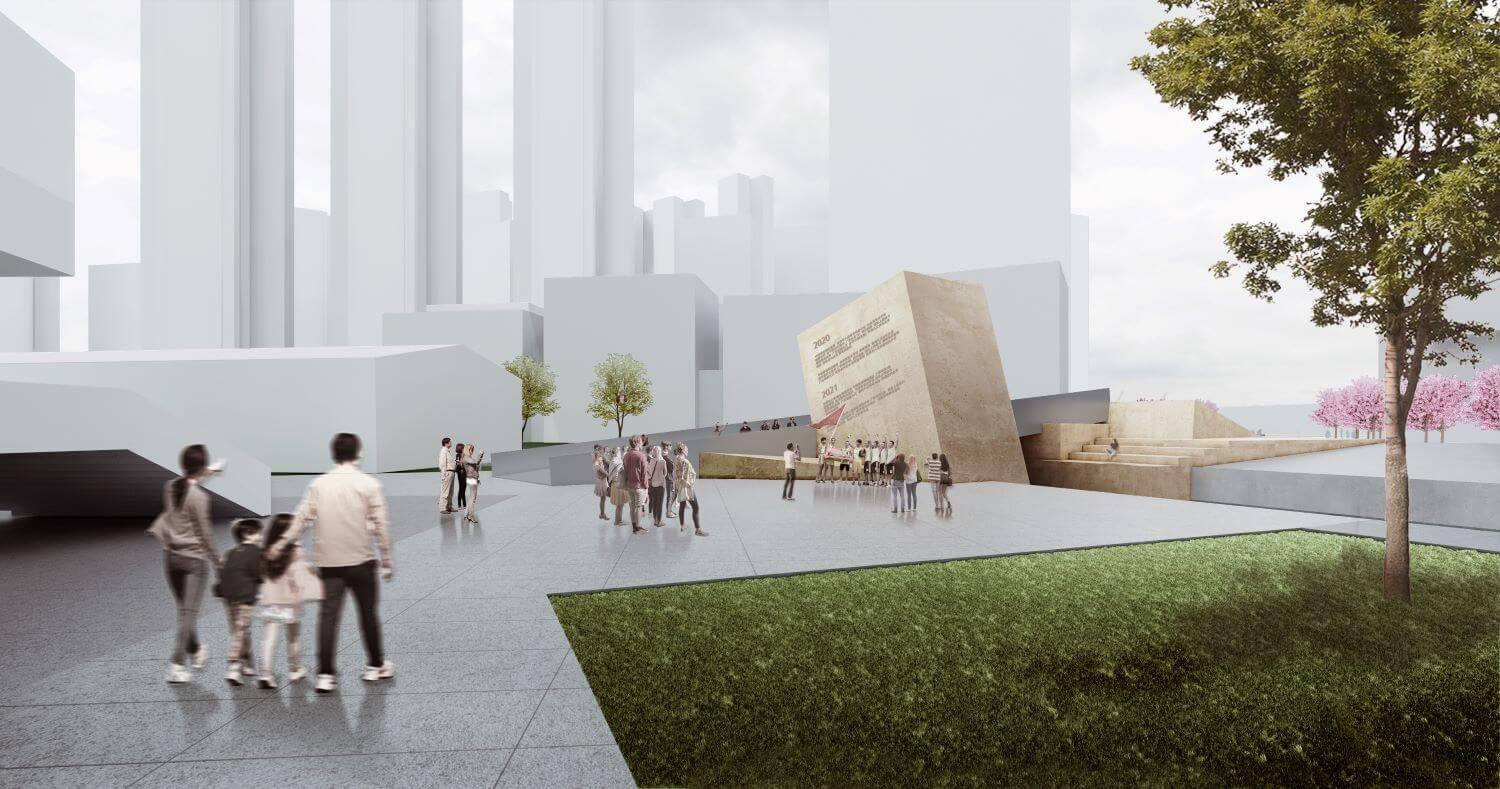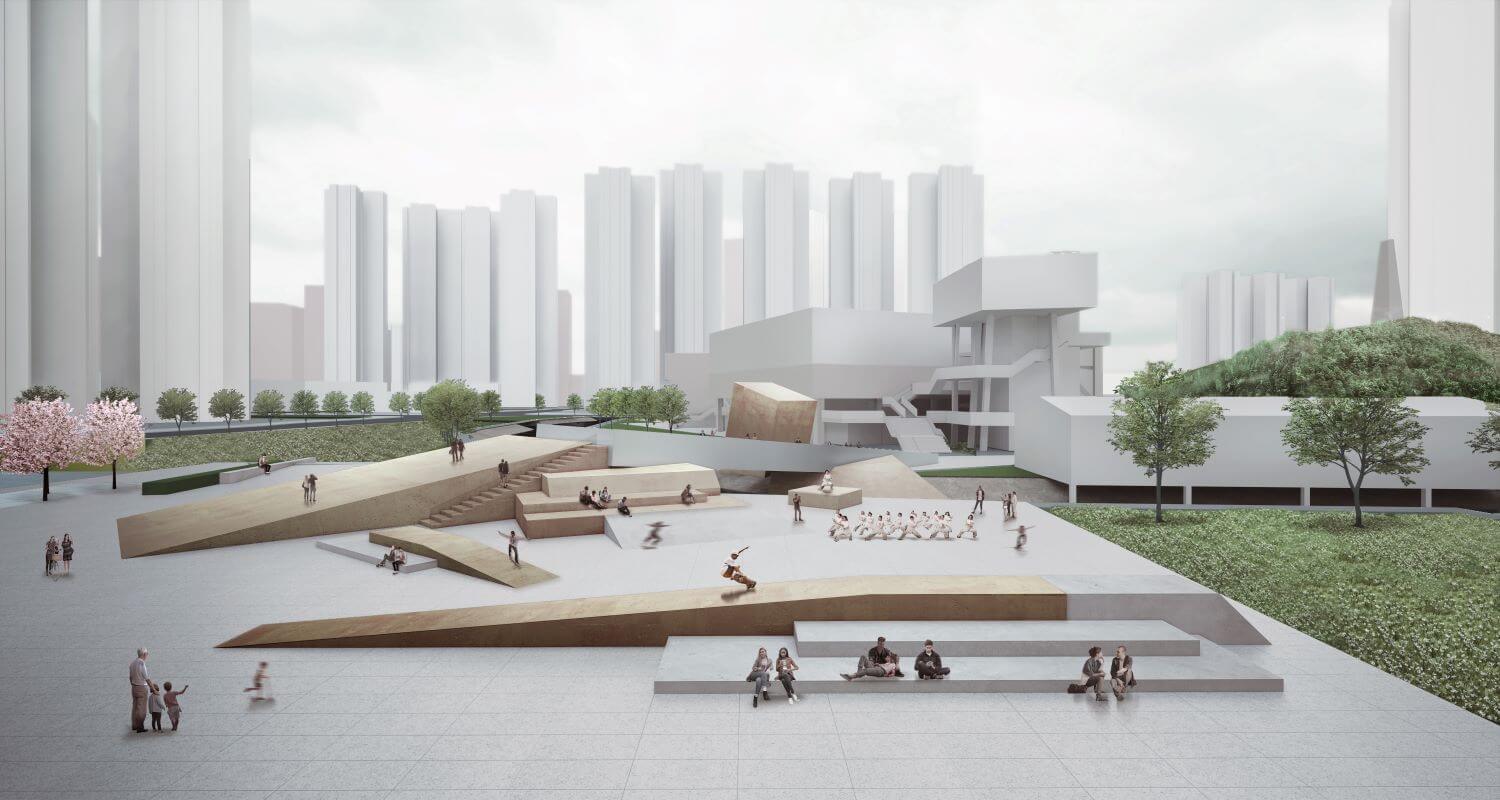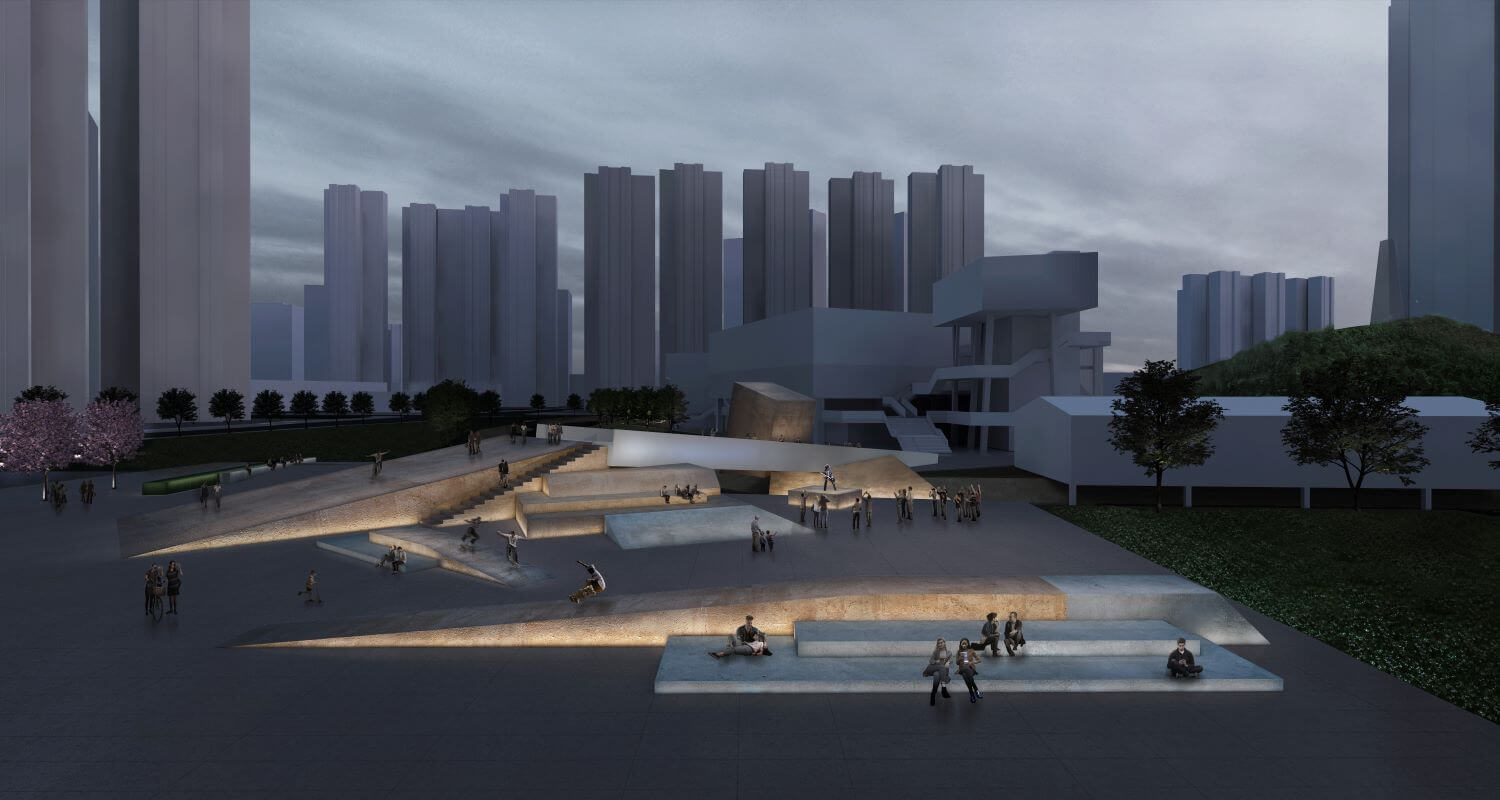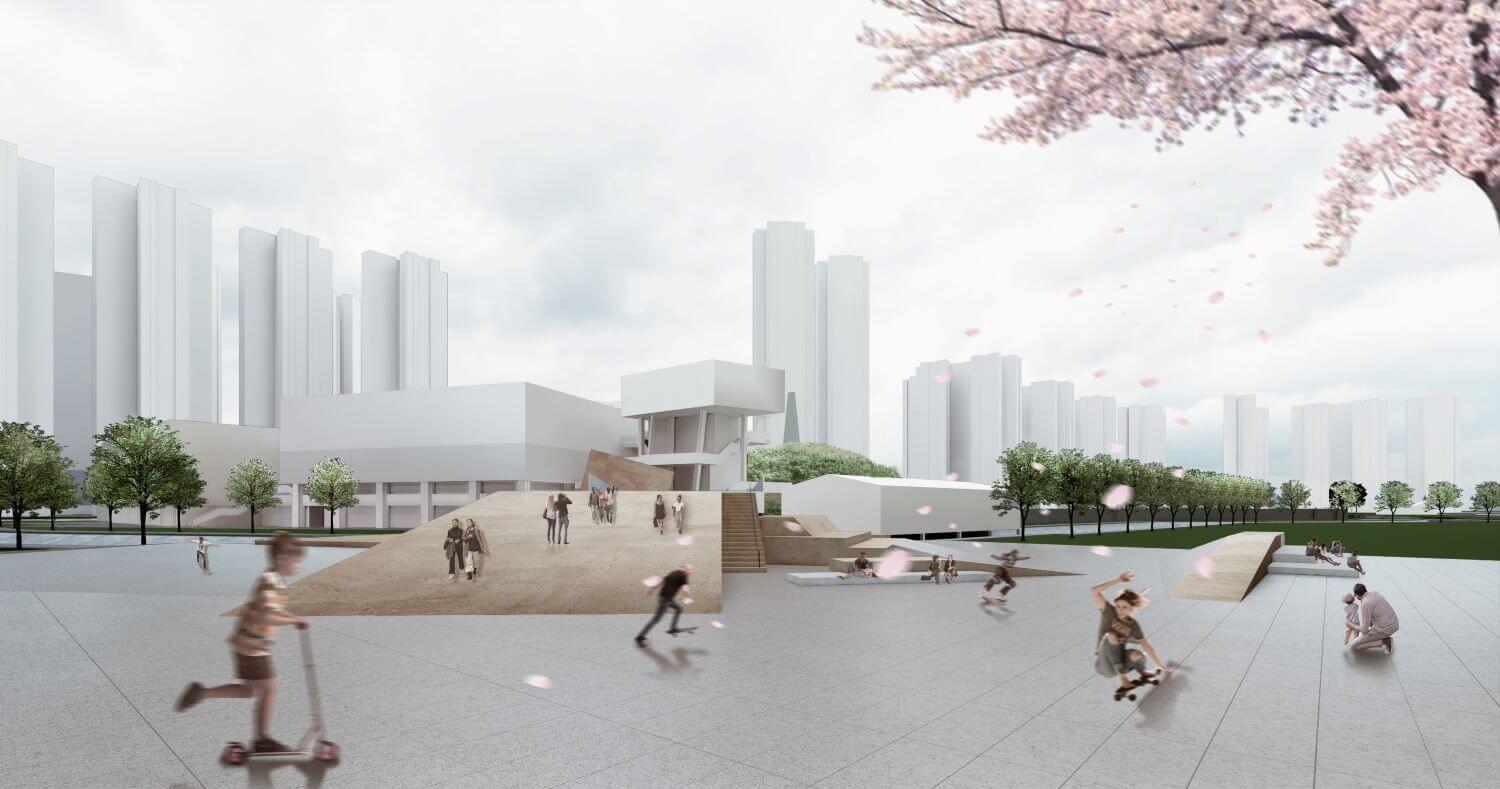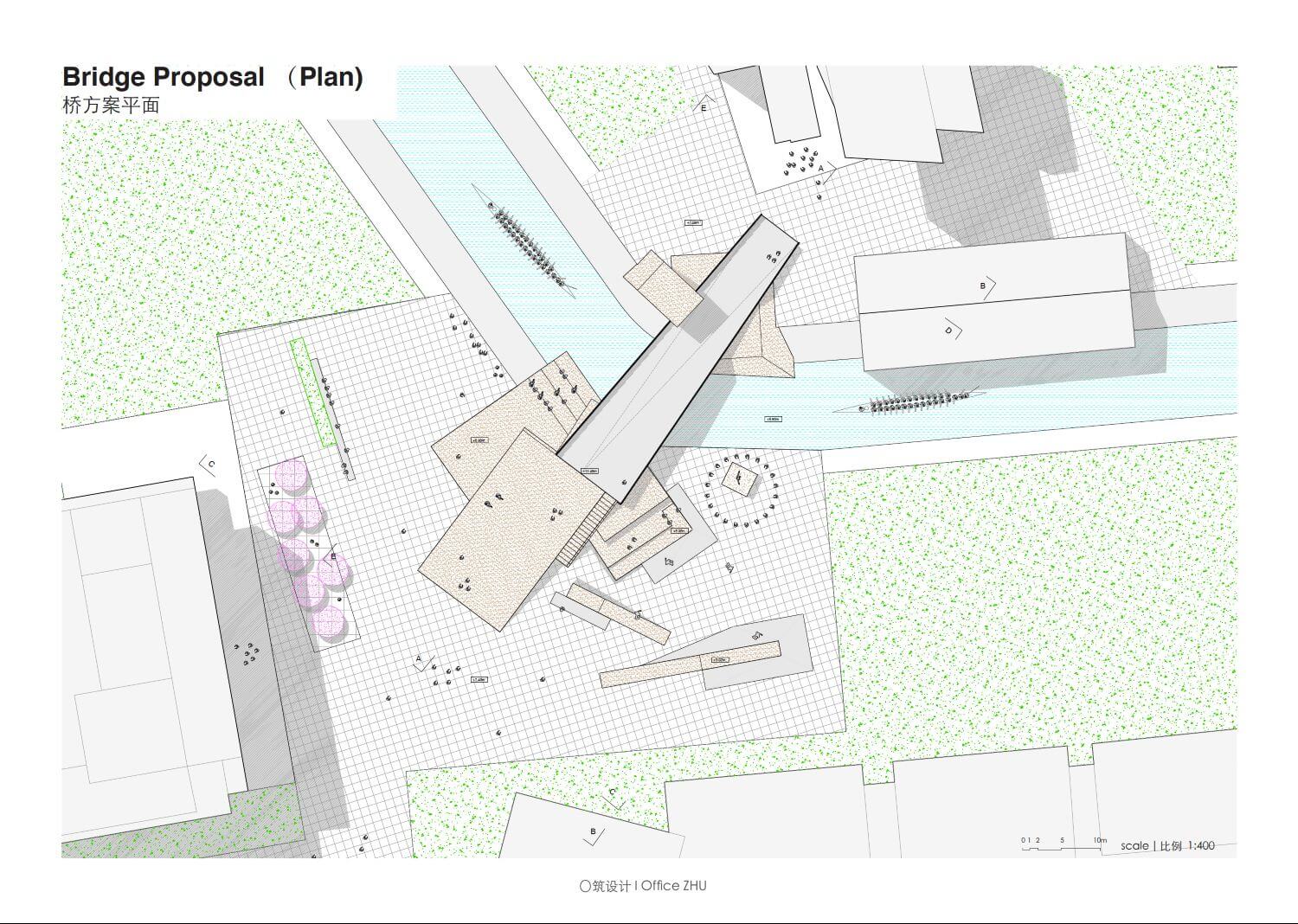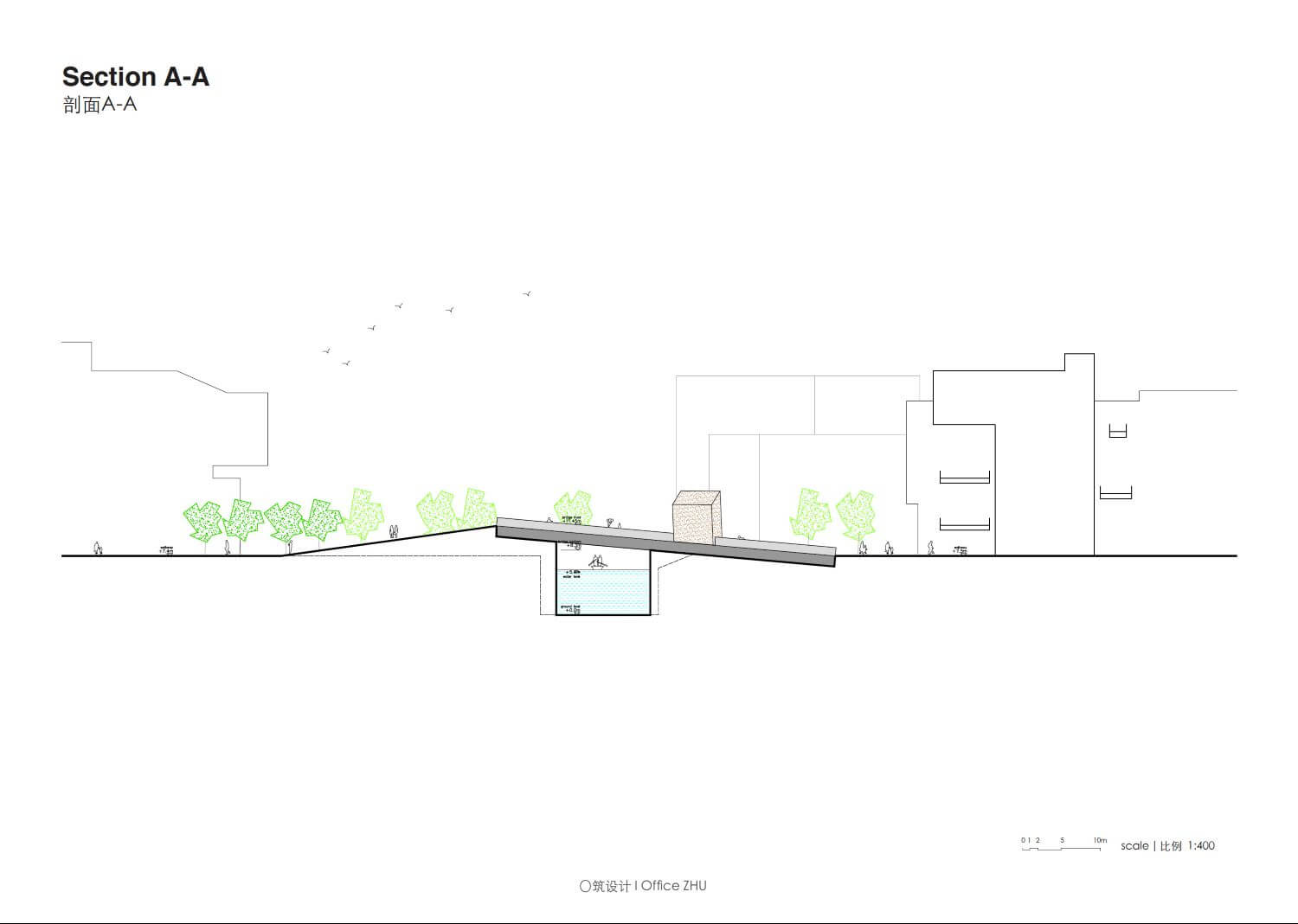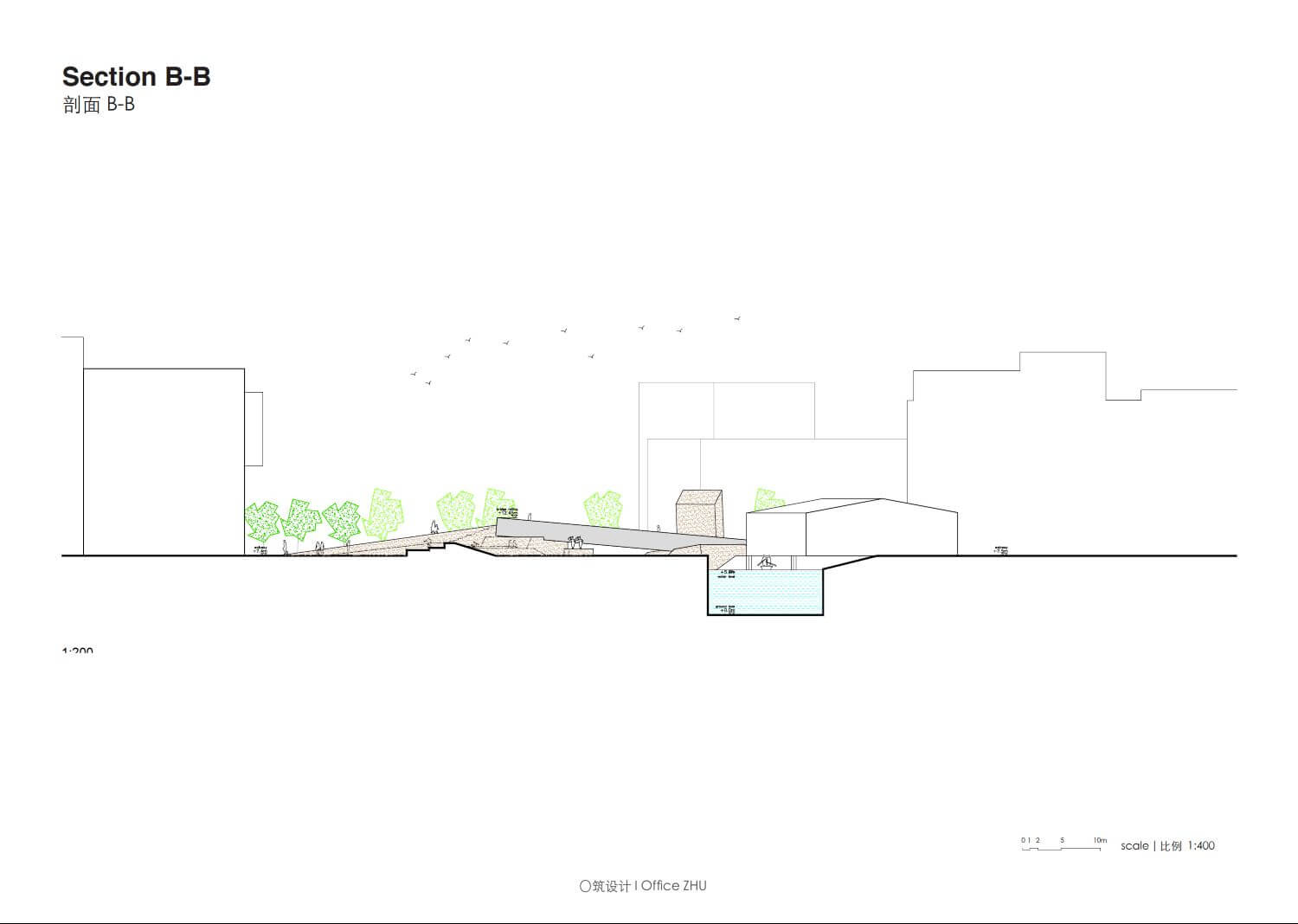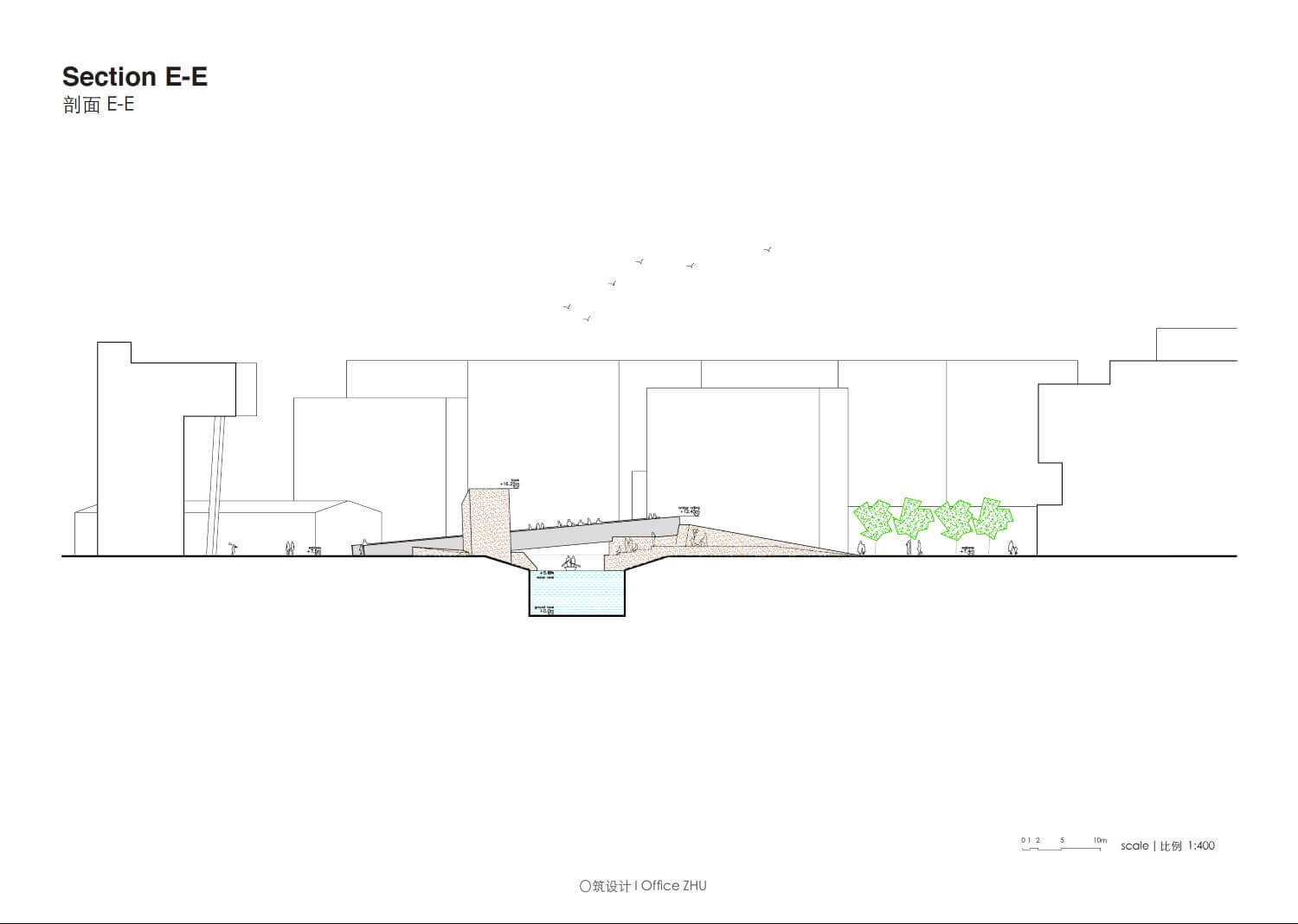 ---