Veliz Arquitecto: Shadow house is installed in a context in the middle of the forest under the opacity of the large trees, facing the views and the valley that unfolds splendidly at its feet.
The volumetric gestures that form the architecture contrast with the environment but at the same time textures and colors are proposed that harmonize with the landscape, opening up to the forest, making a kind of work of art to be framed in each room using nature as the best brush.
Thus, the north facade is almost completely hermetic, while the south and the sides open generously to the landscape. The sky inside is part of the interior through glass roofs, the usual transition of the spaces are a premise accentuating the fluidity between them and their projection to the outside.
The confluence of ancestral and contemporary materials (stone, wood, and clay on the one hand; steel, glass, and concrete on the other) and even the penetration of vegetation in what is built, is careful and controlled. The result of the dark colors in the interior are suggestive and create sensations of living in an elegant house and at the same time with a drama that makes it a different way of seeing architecture.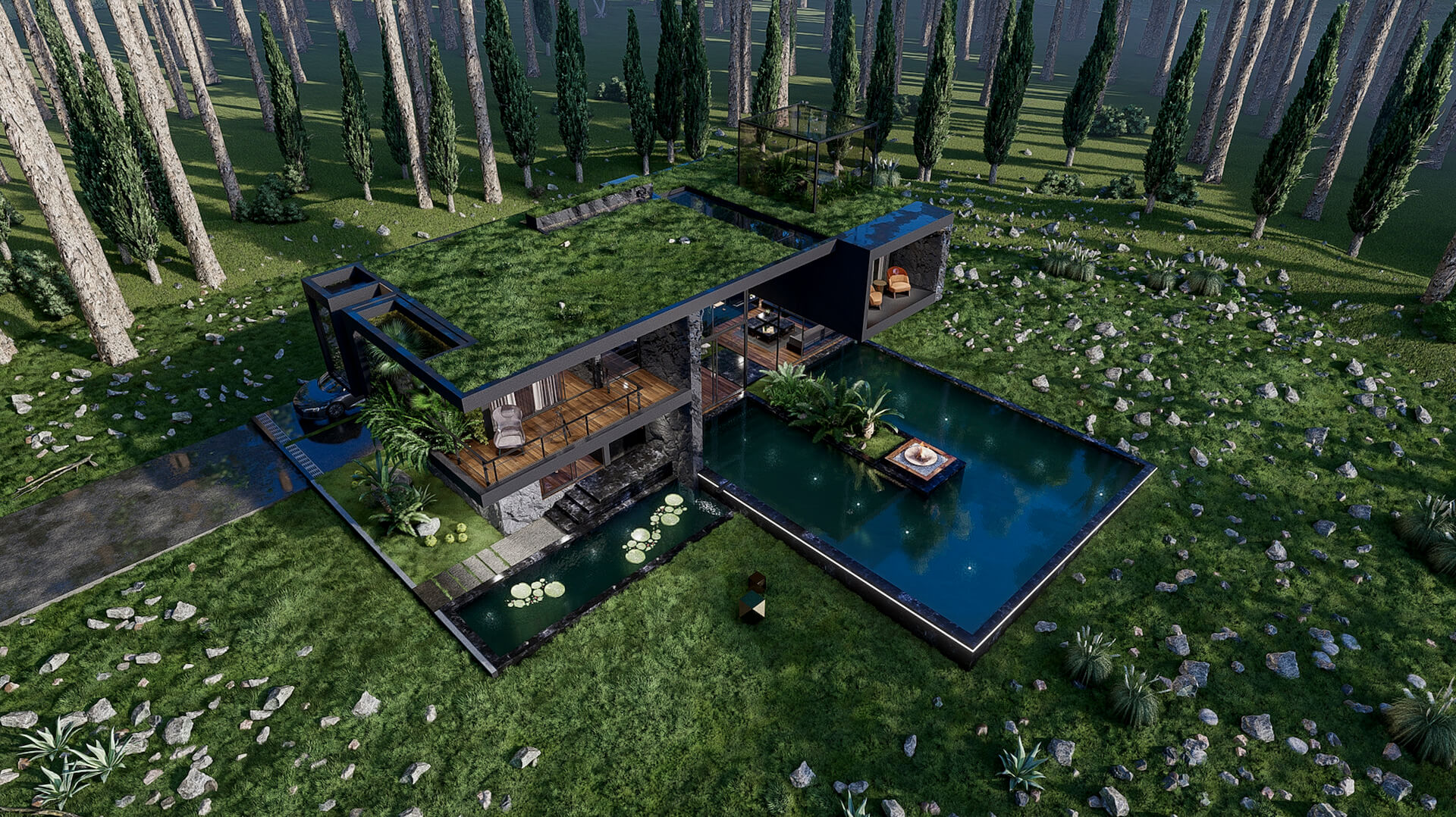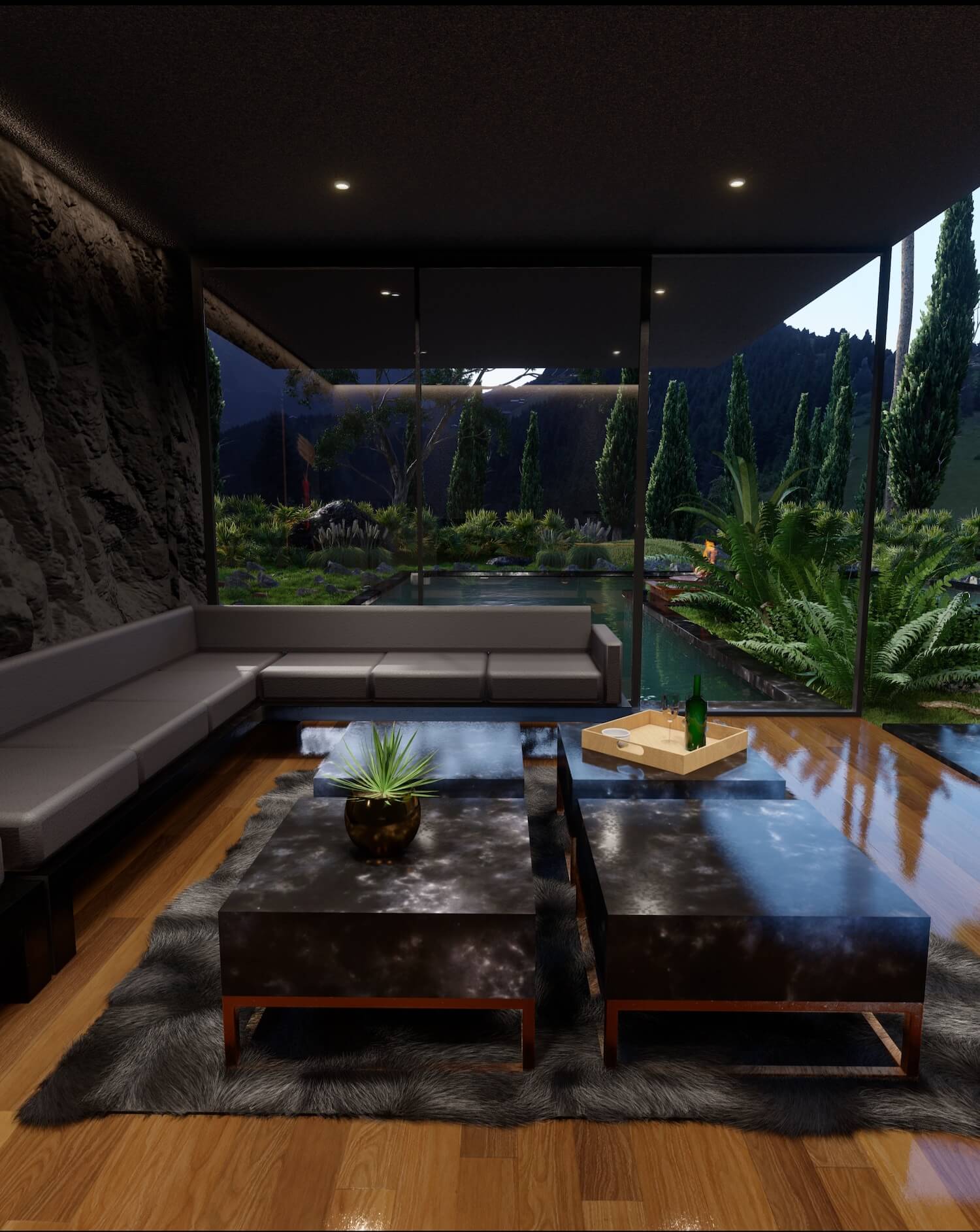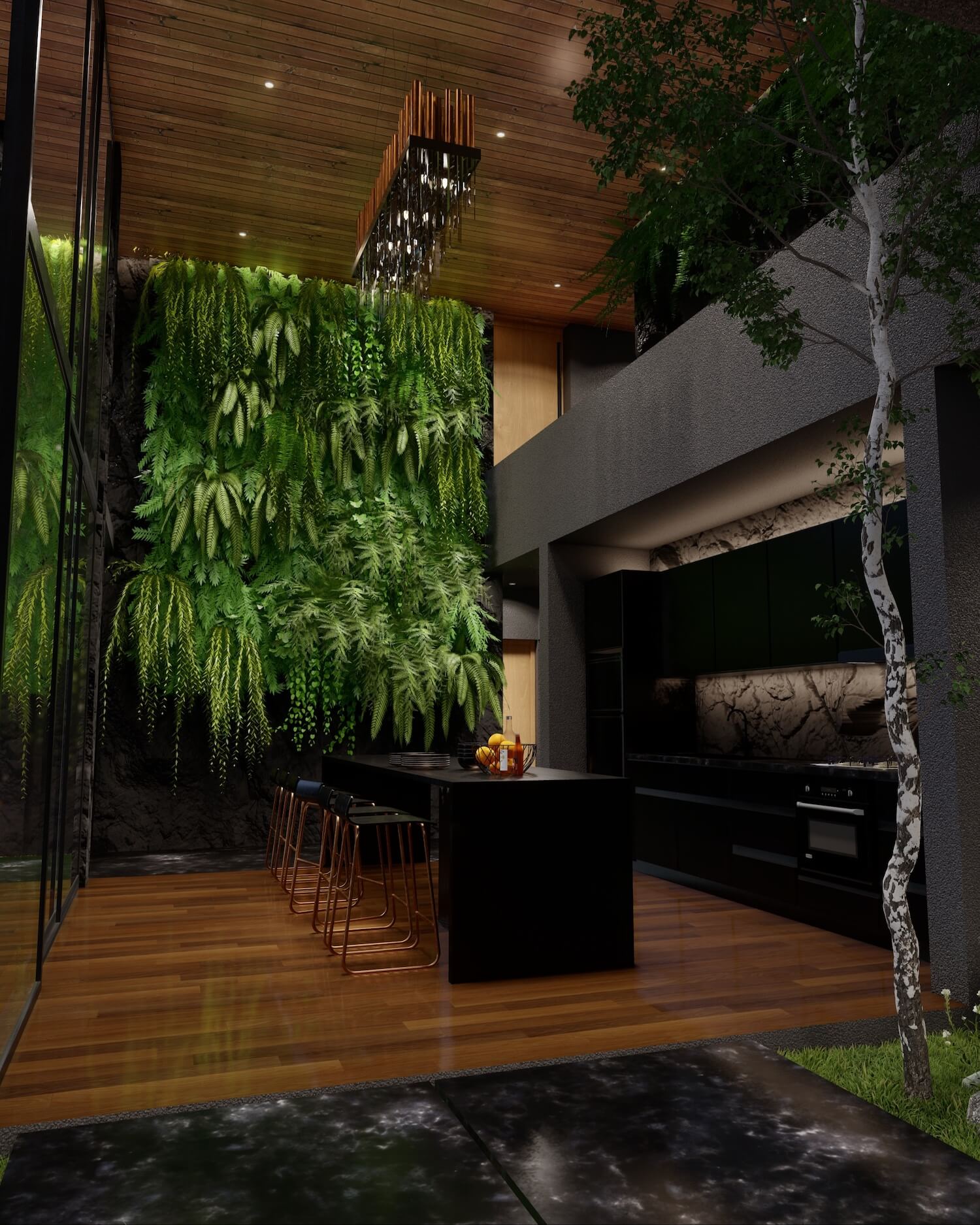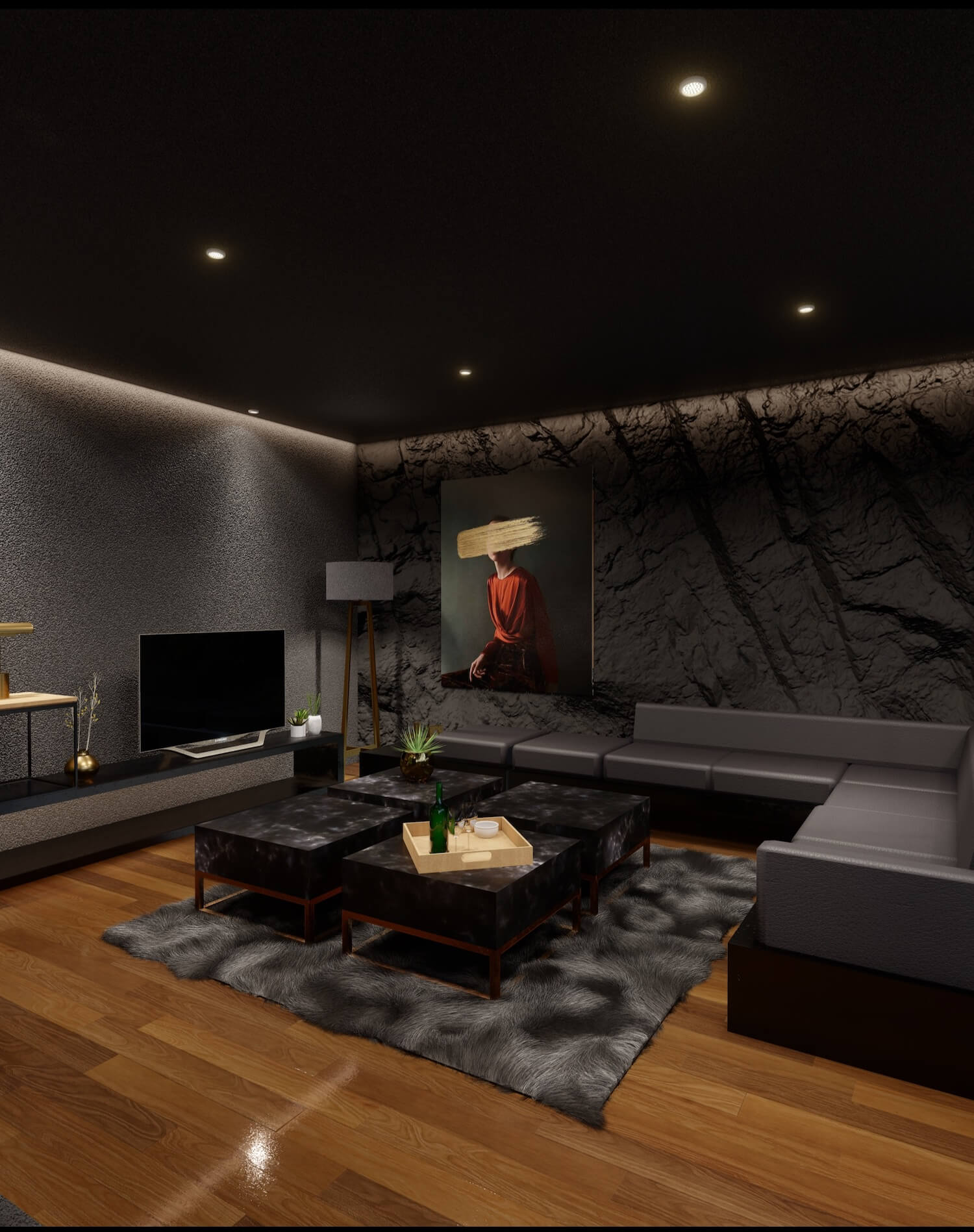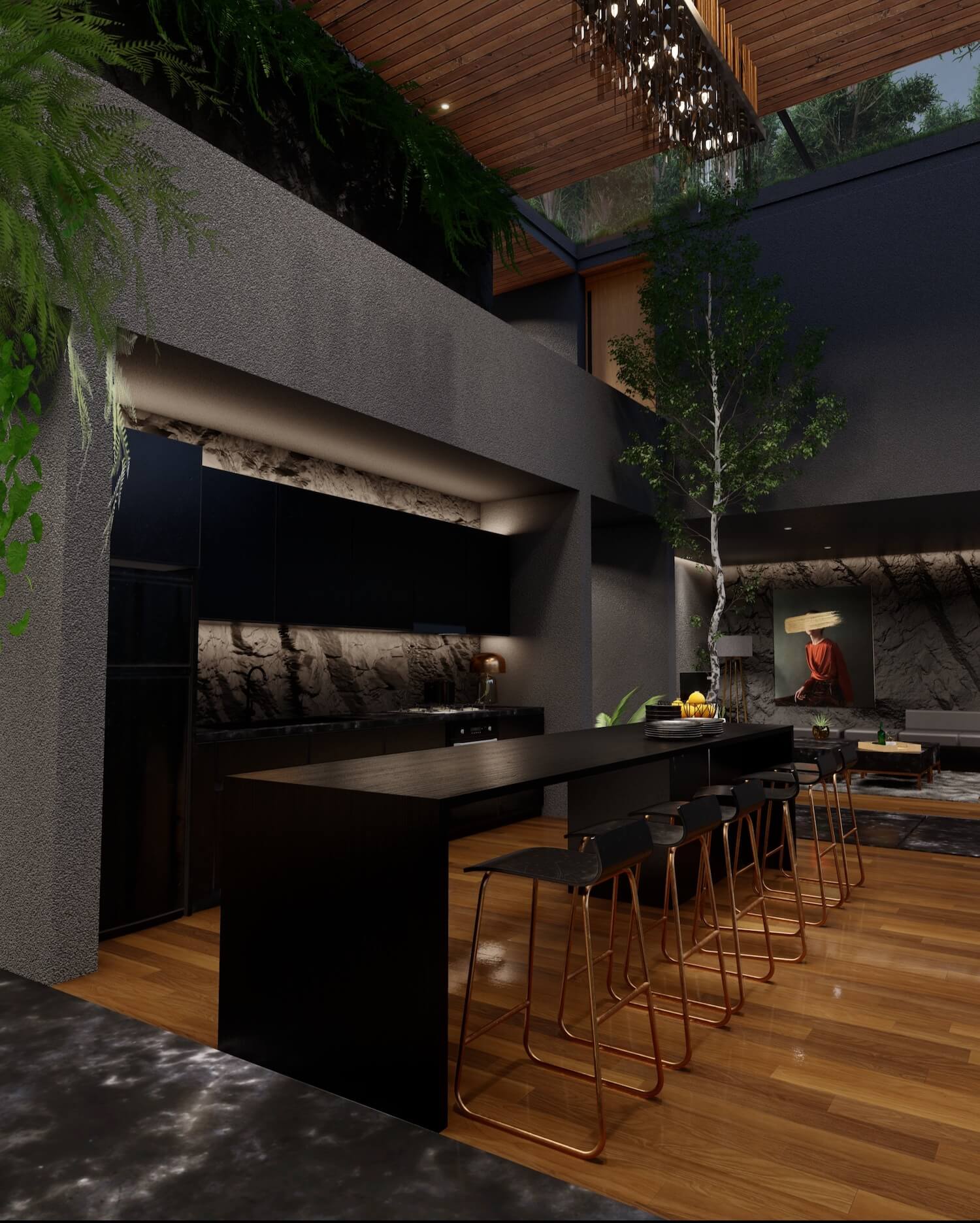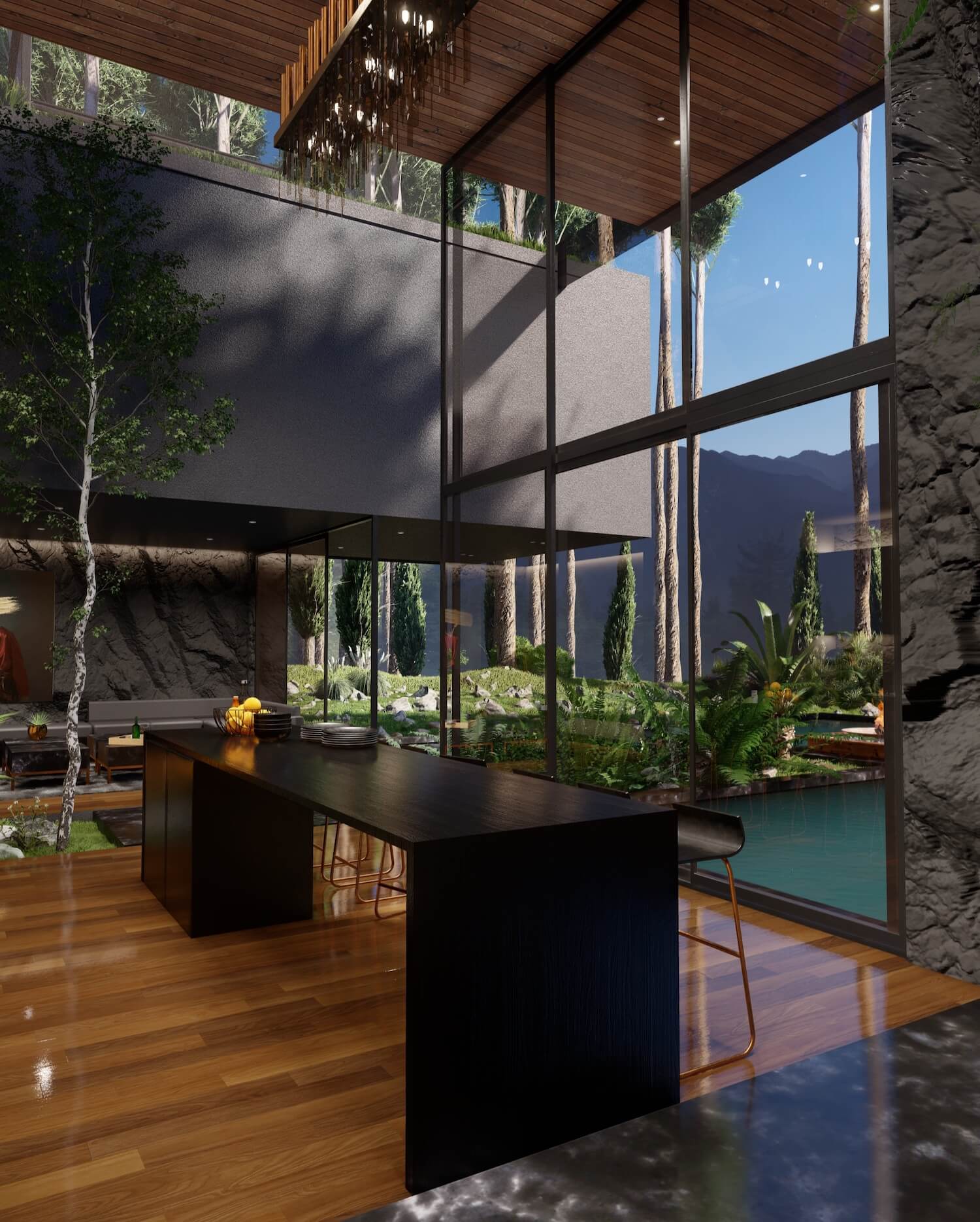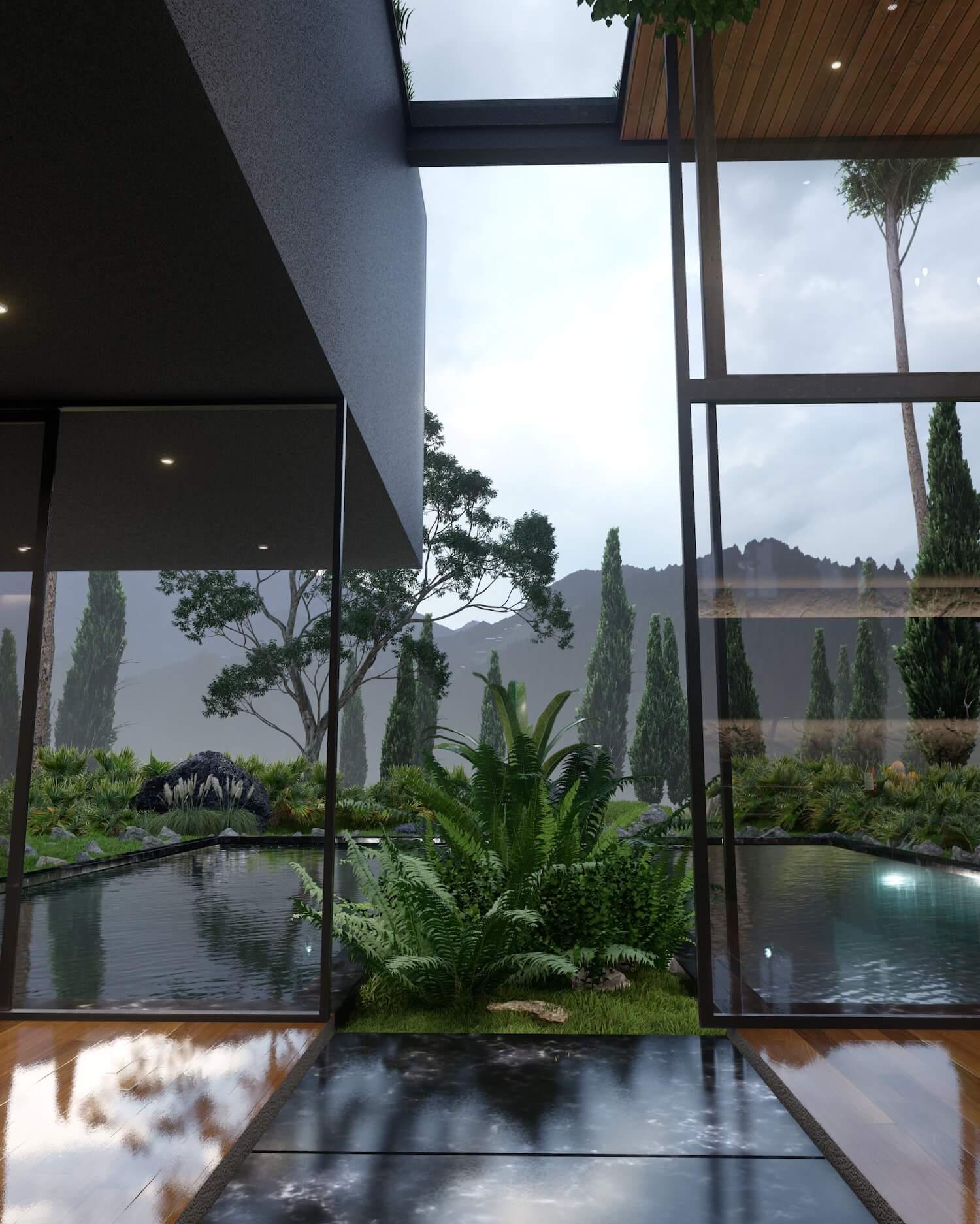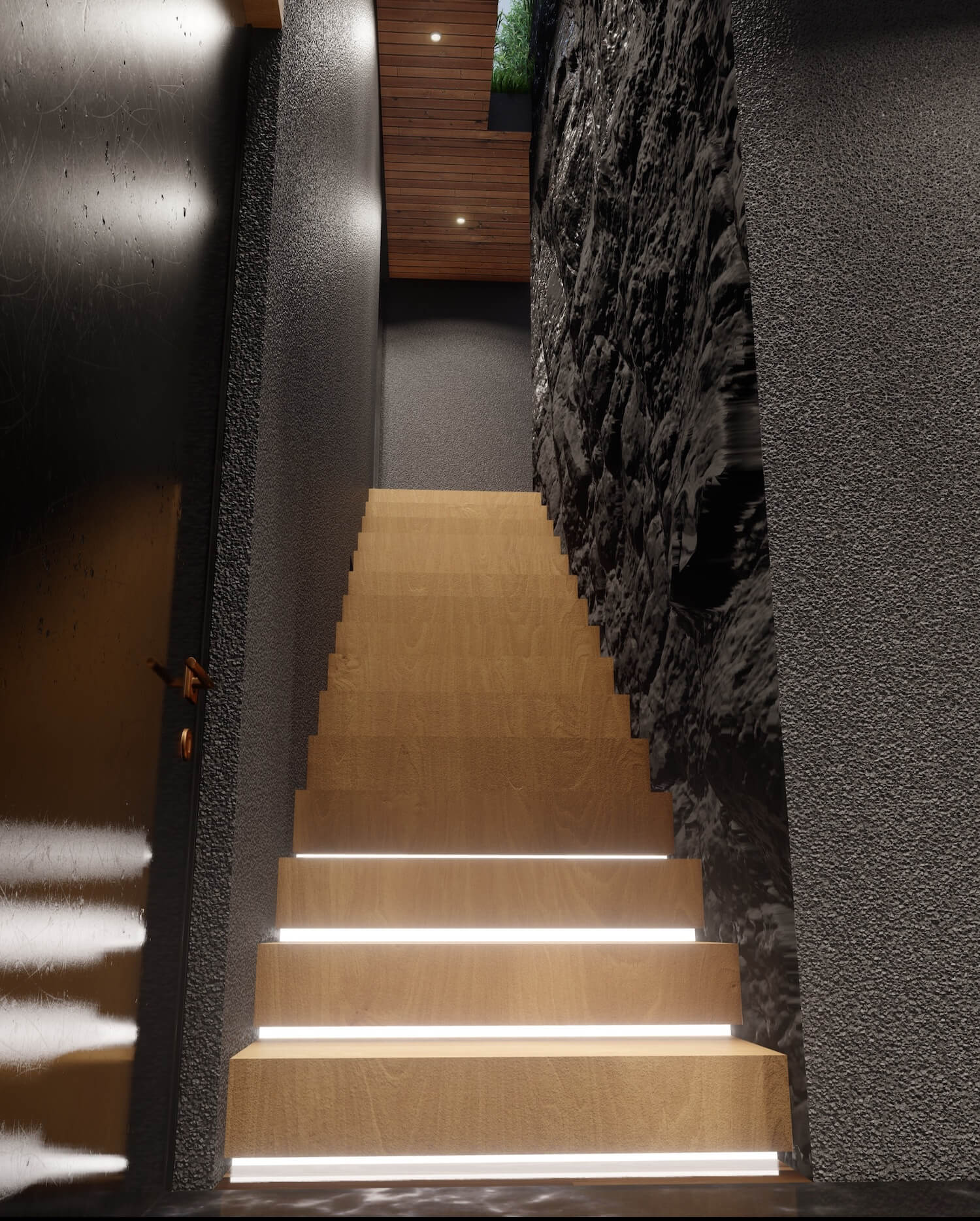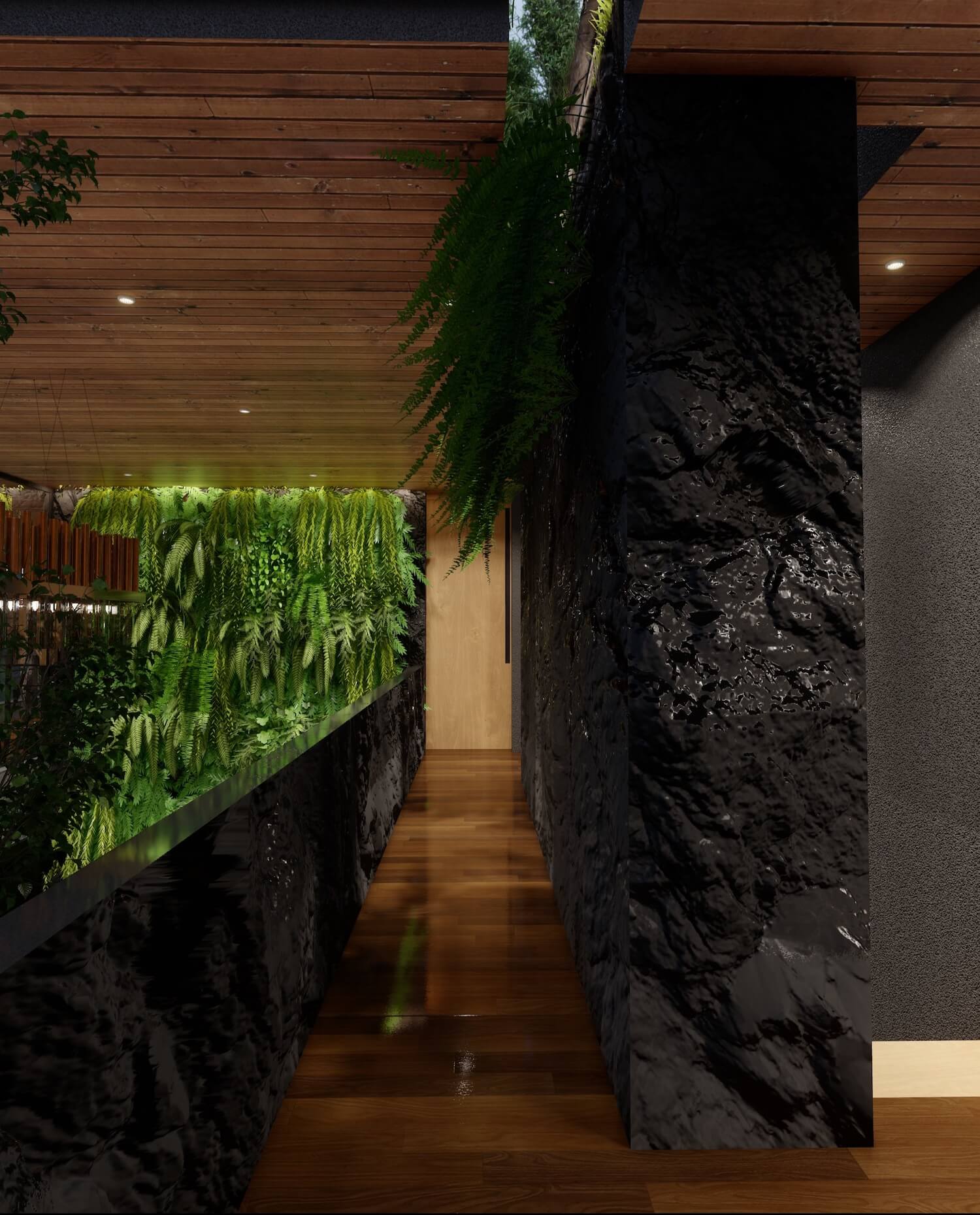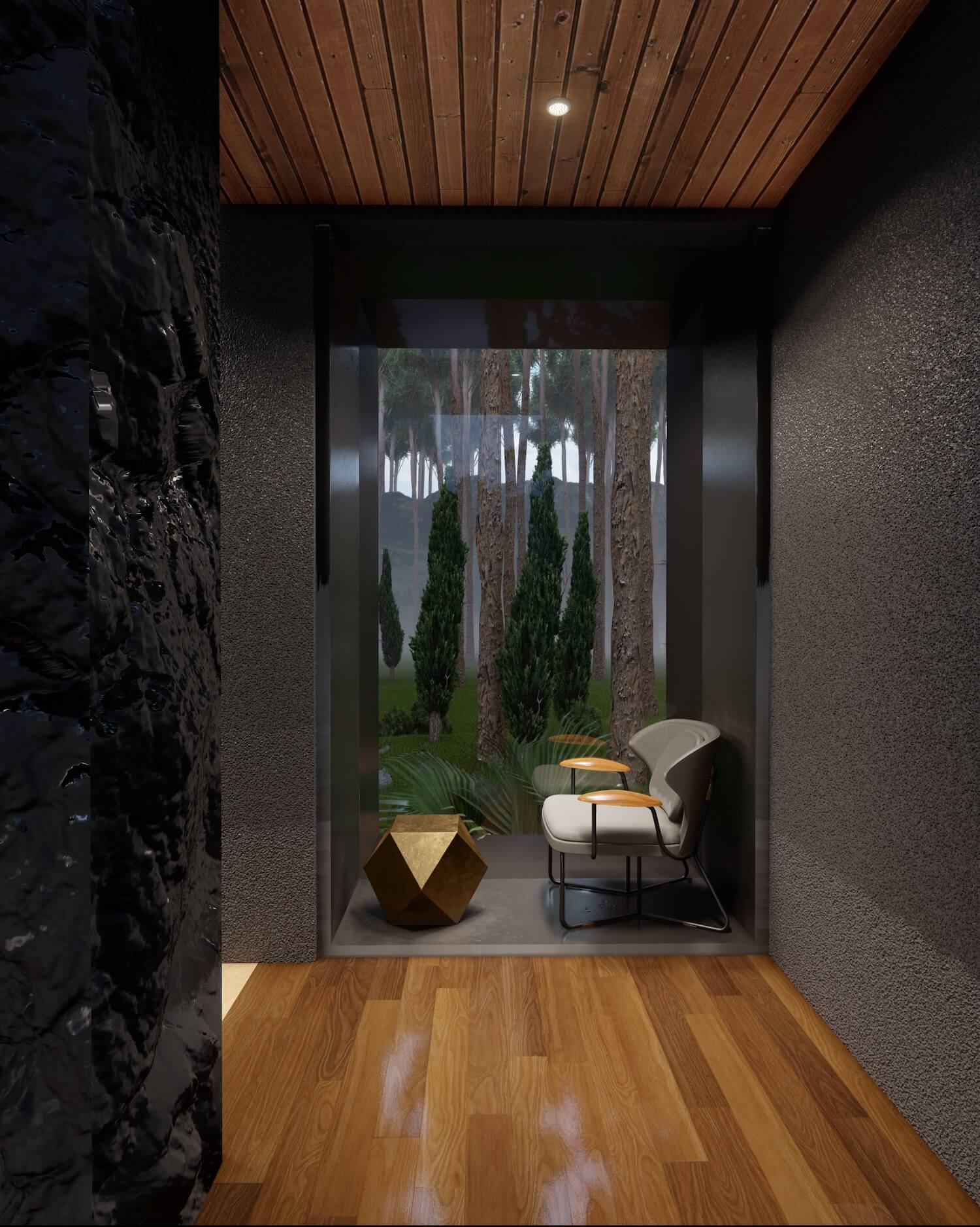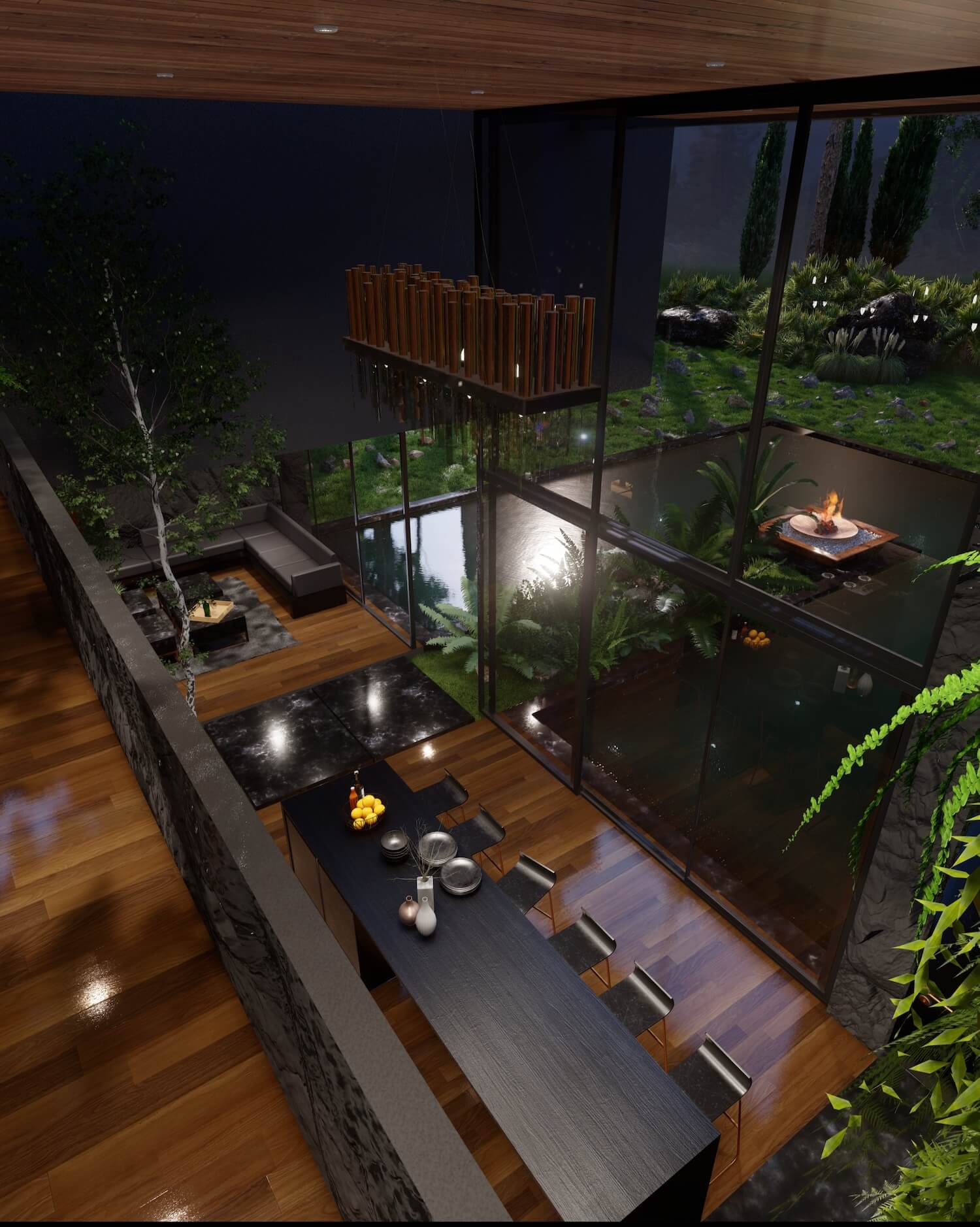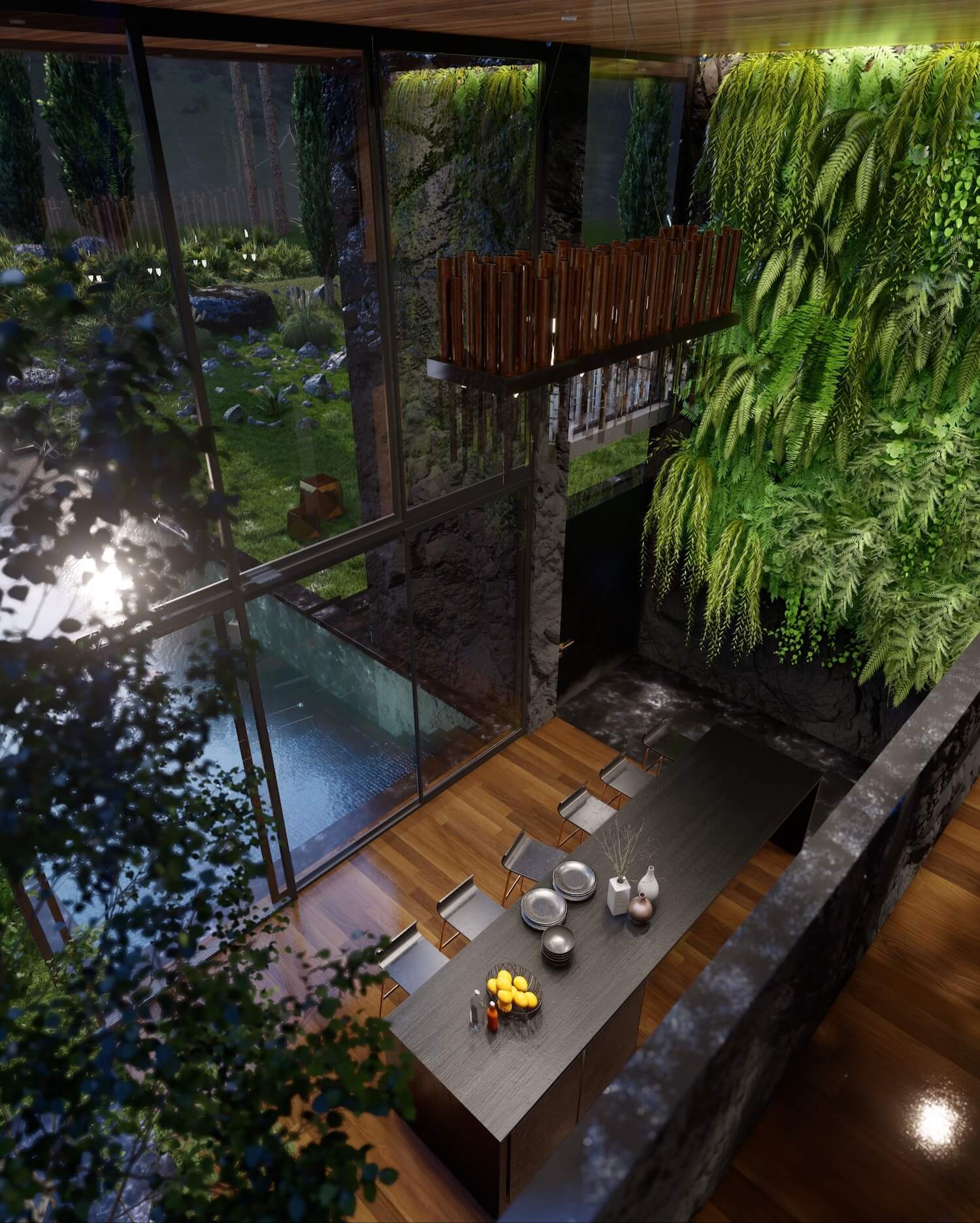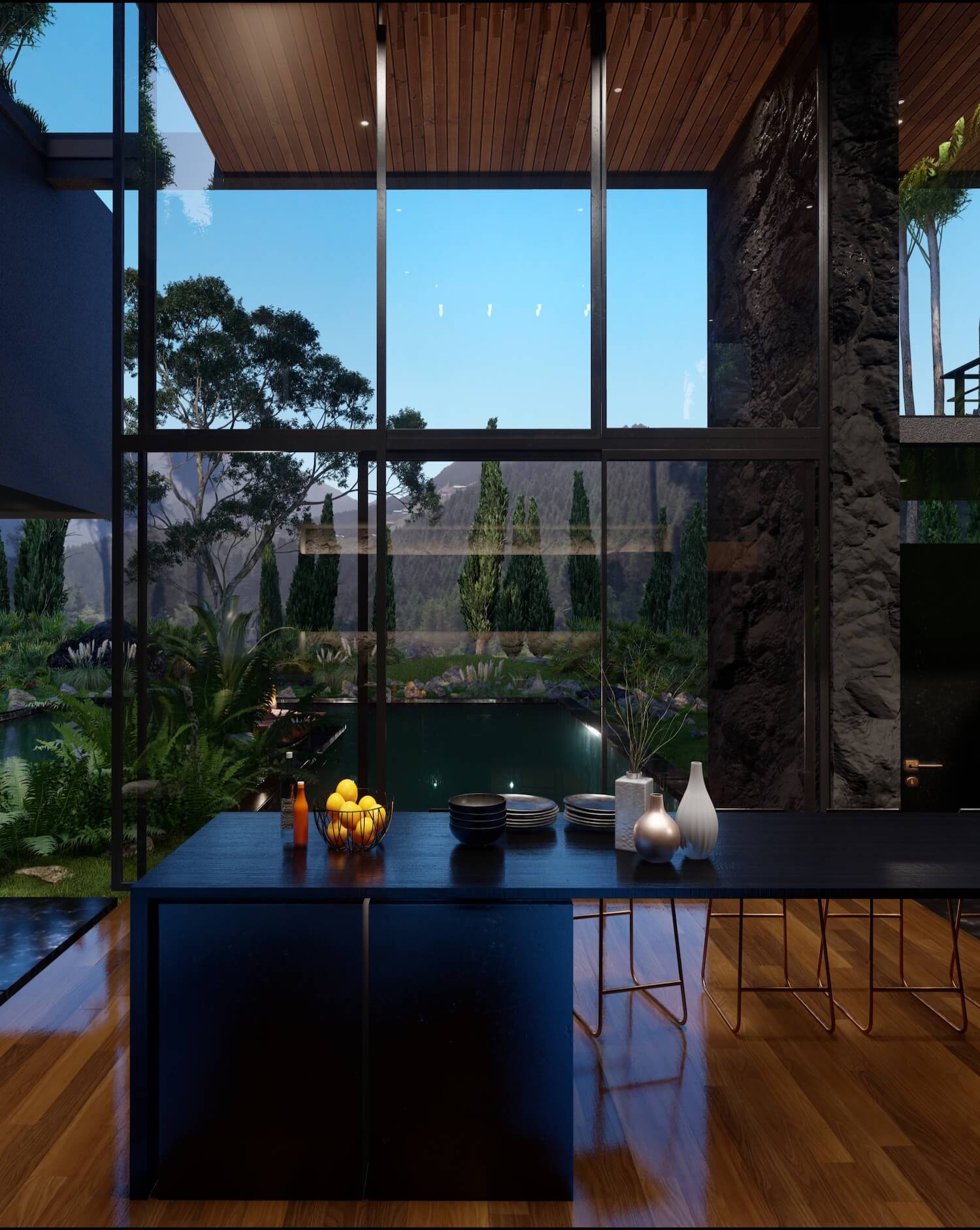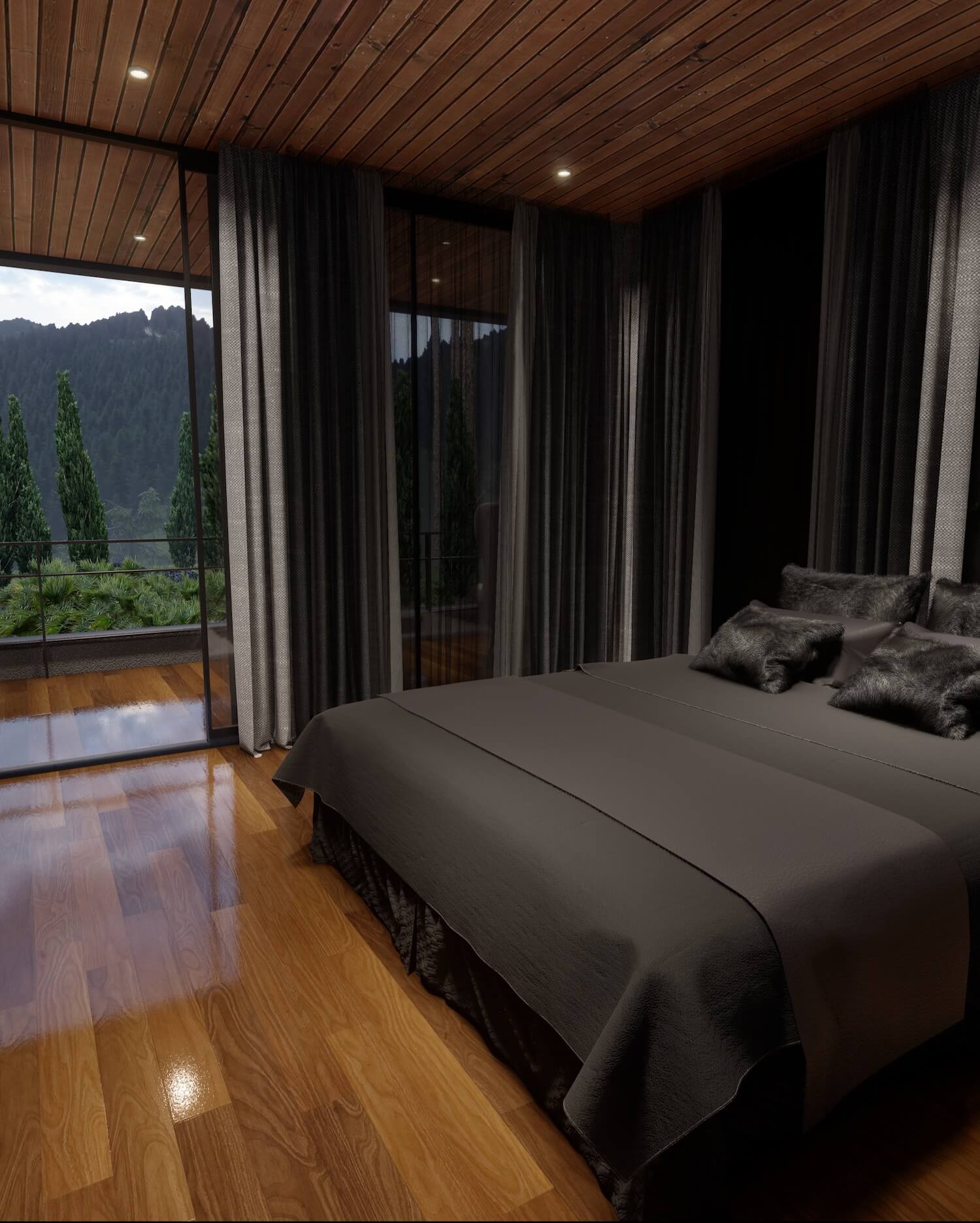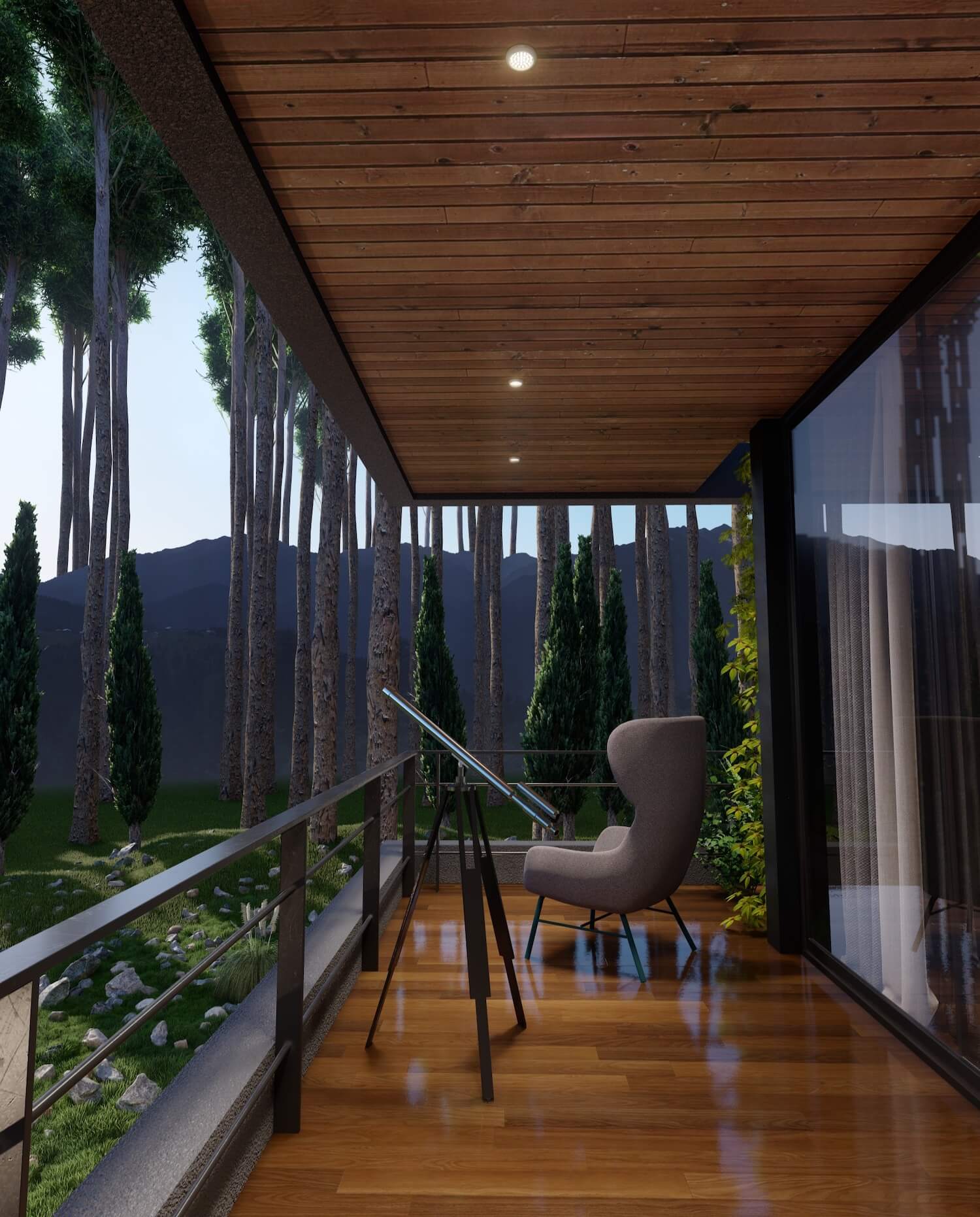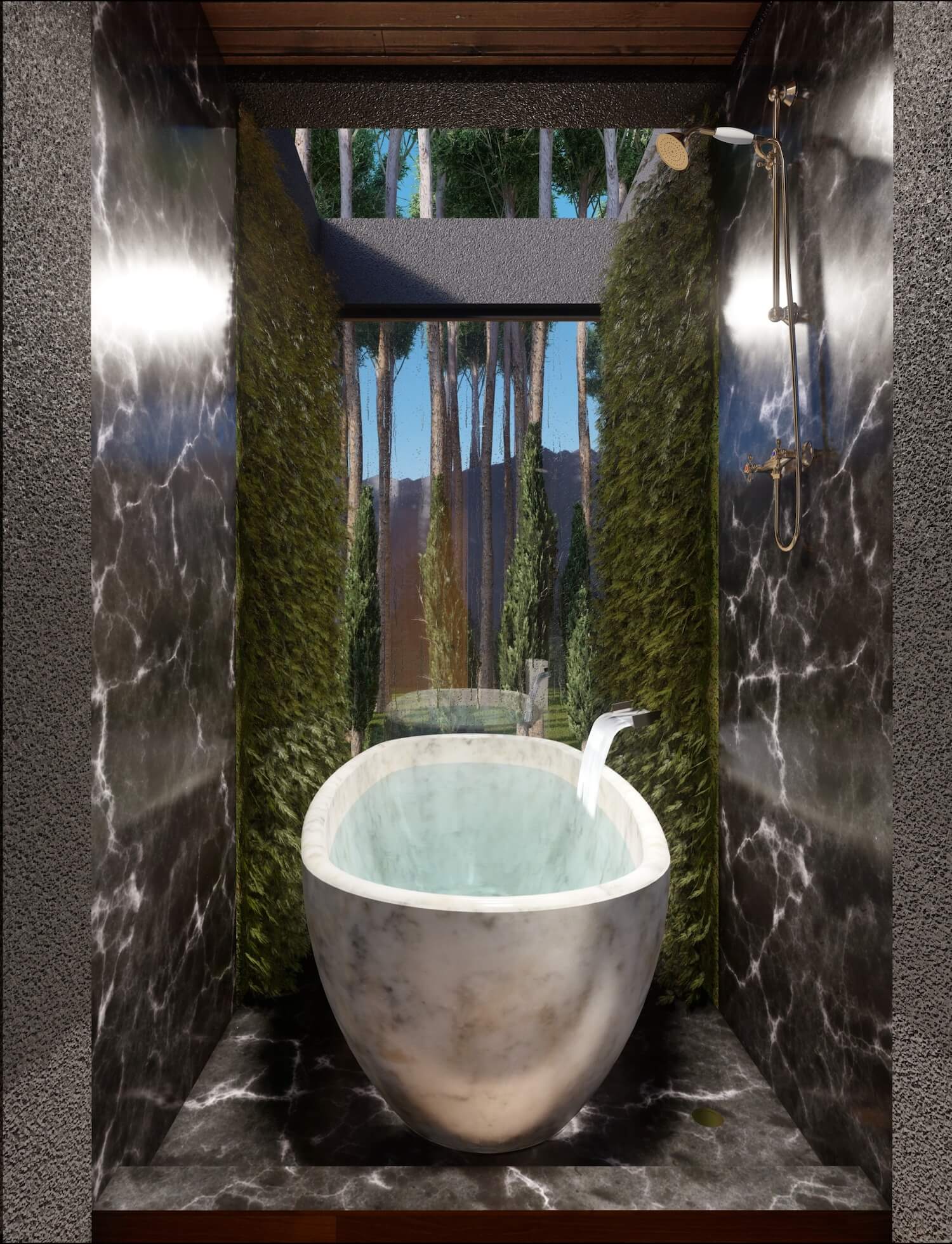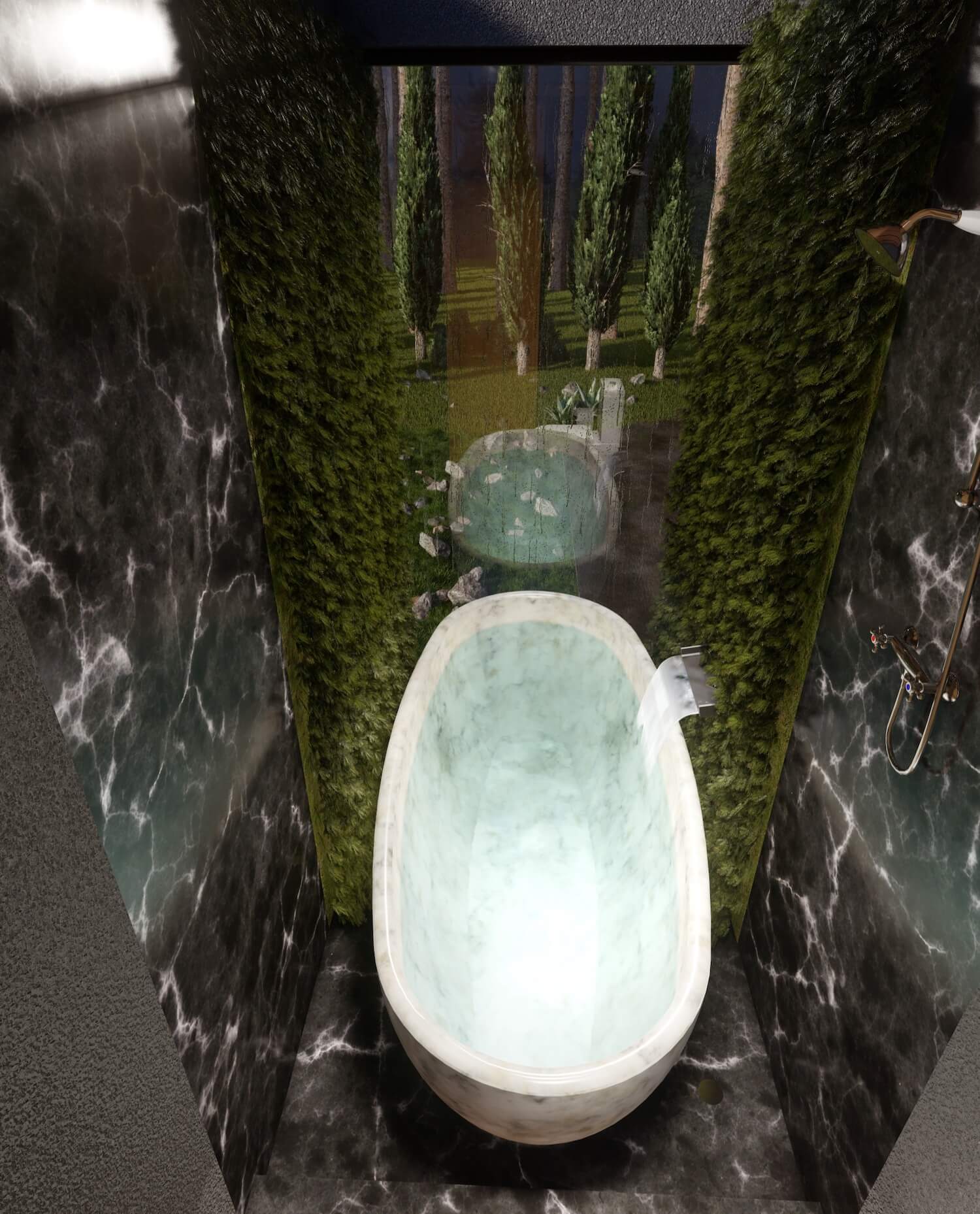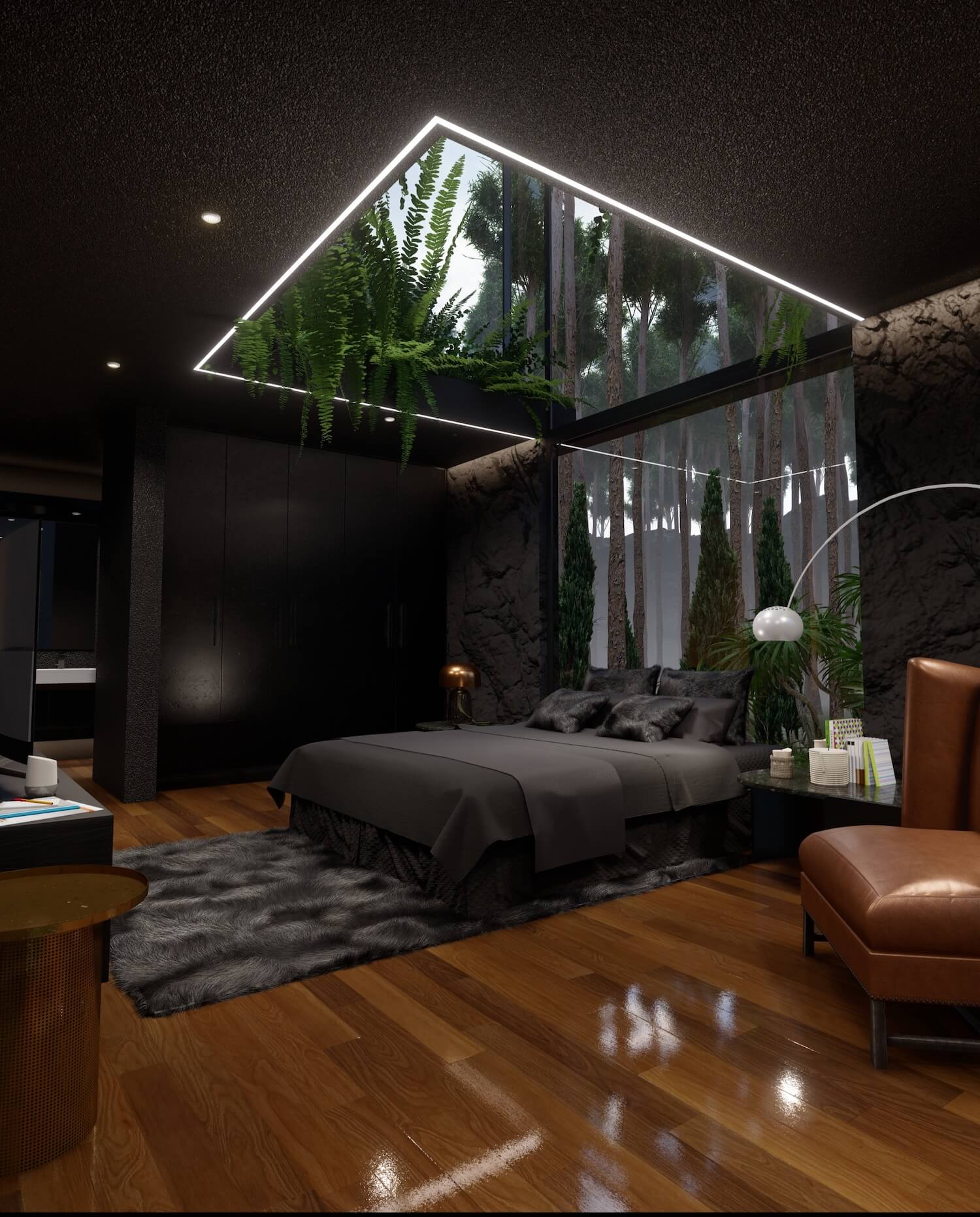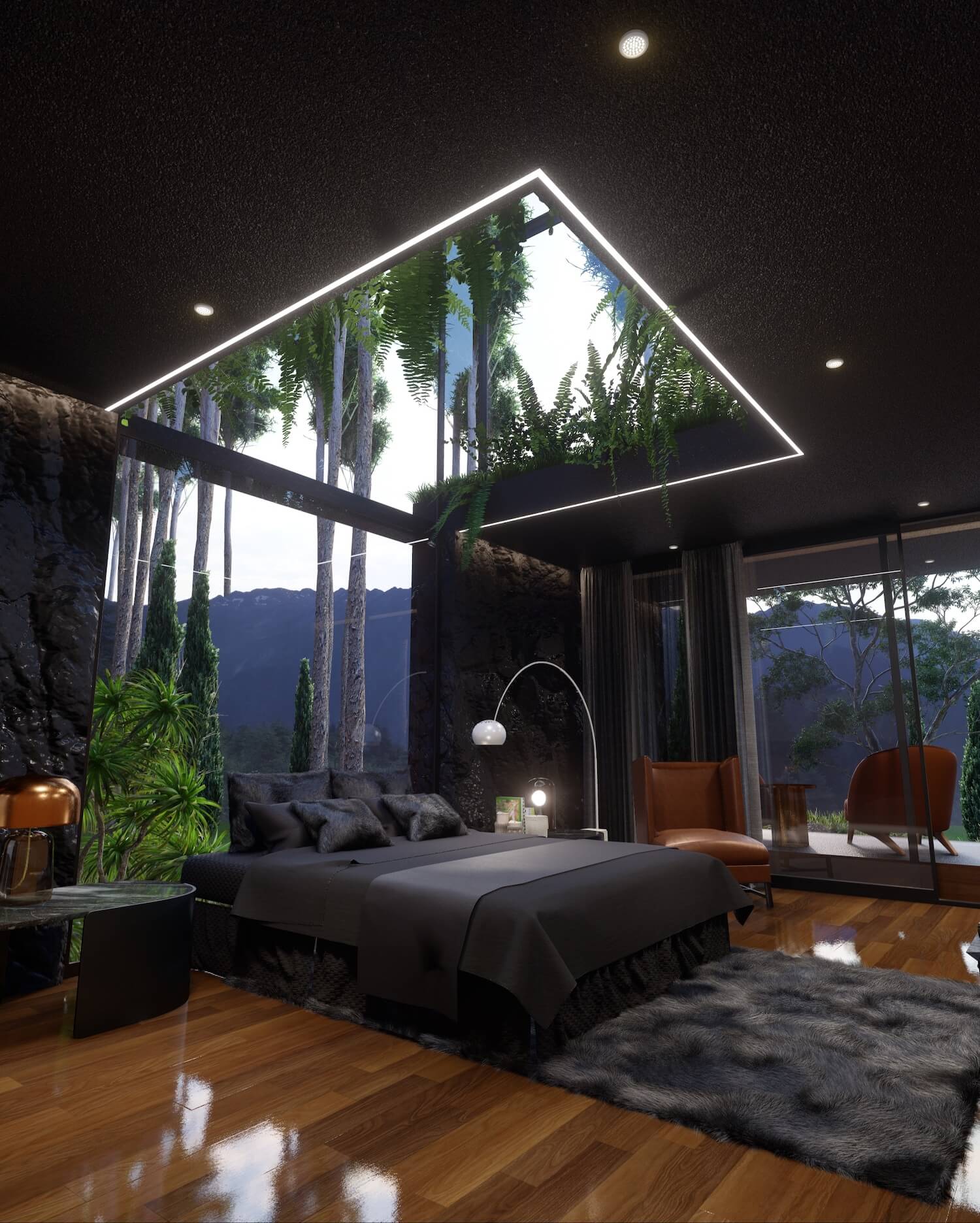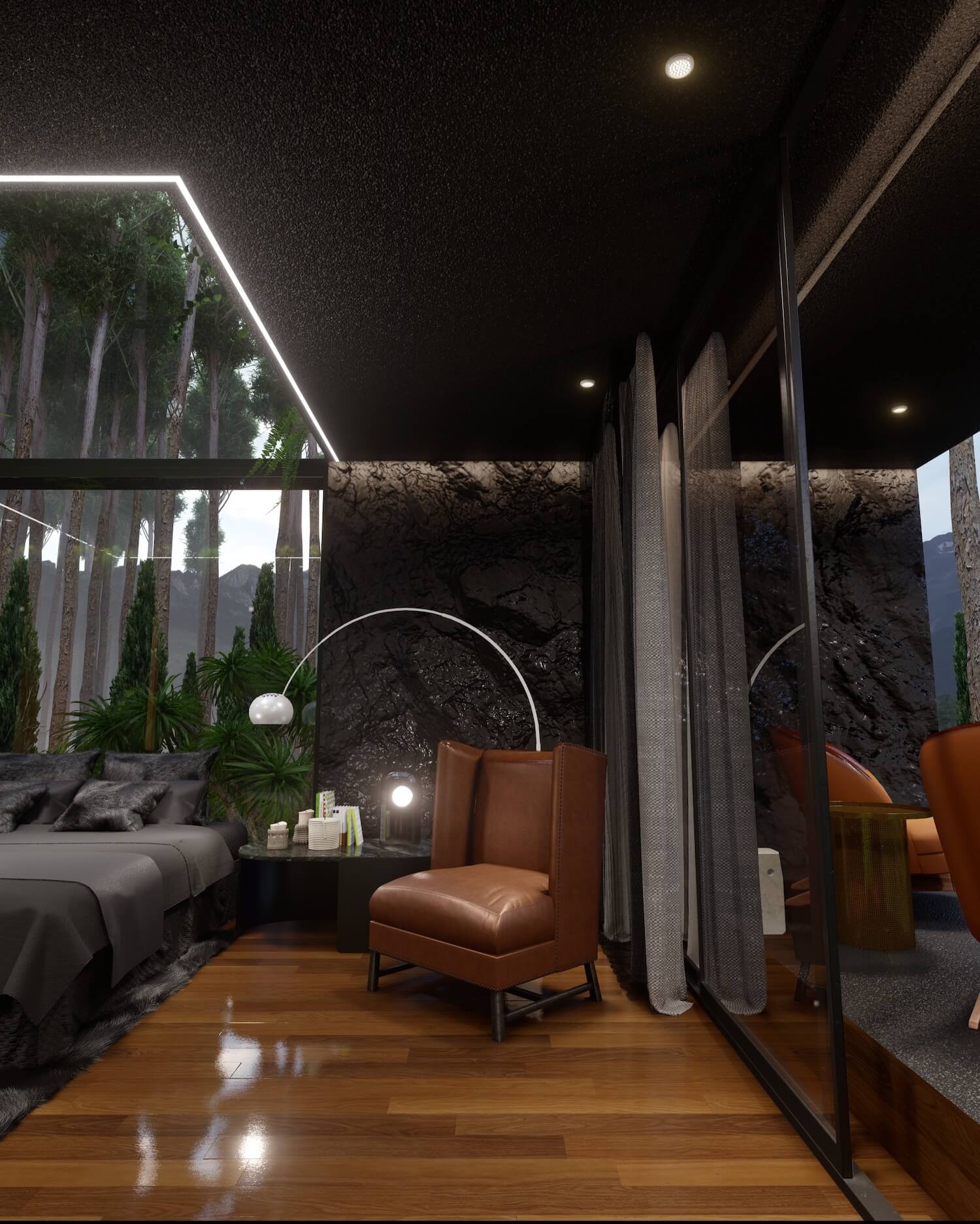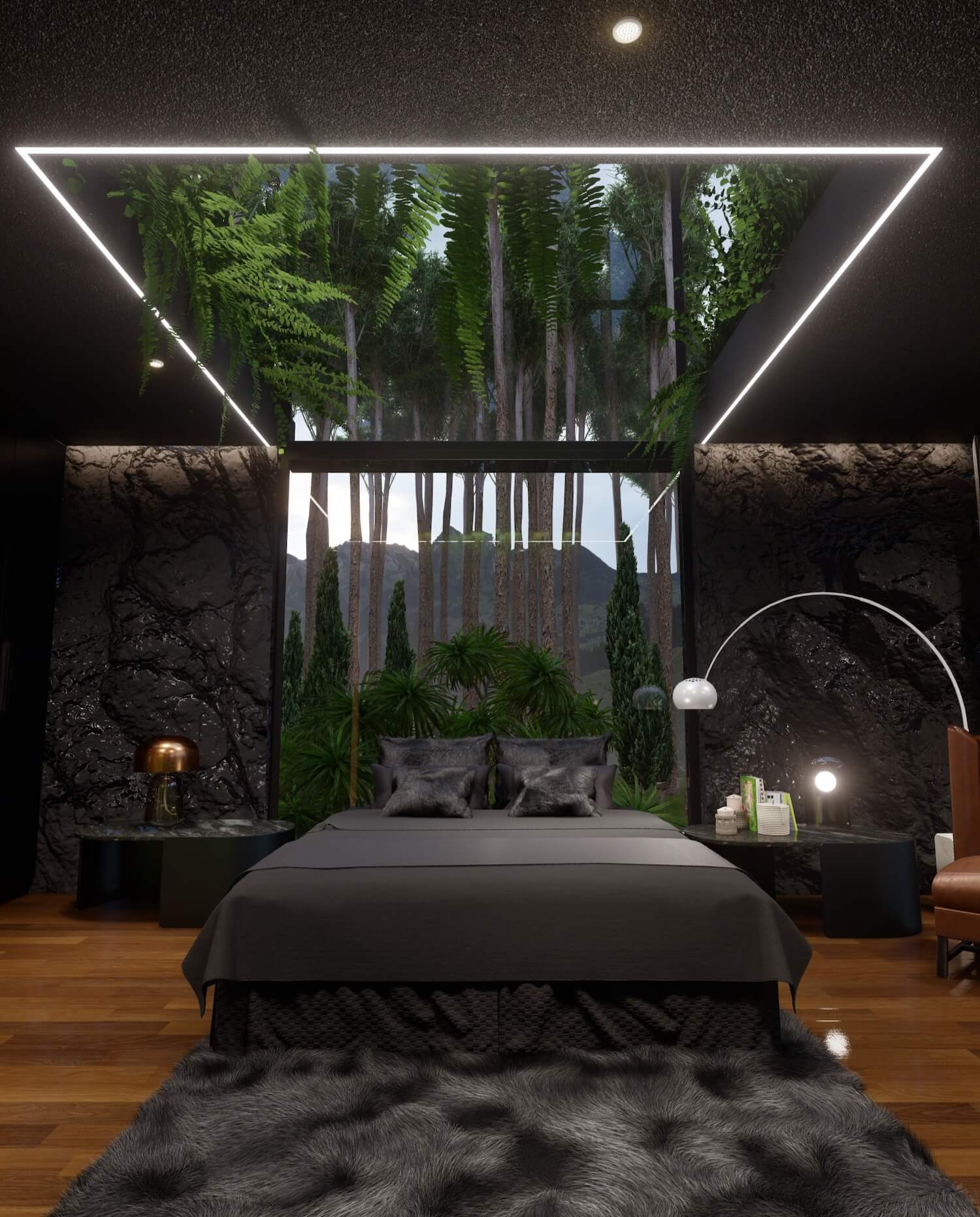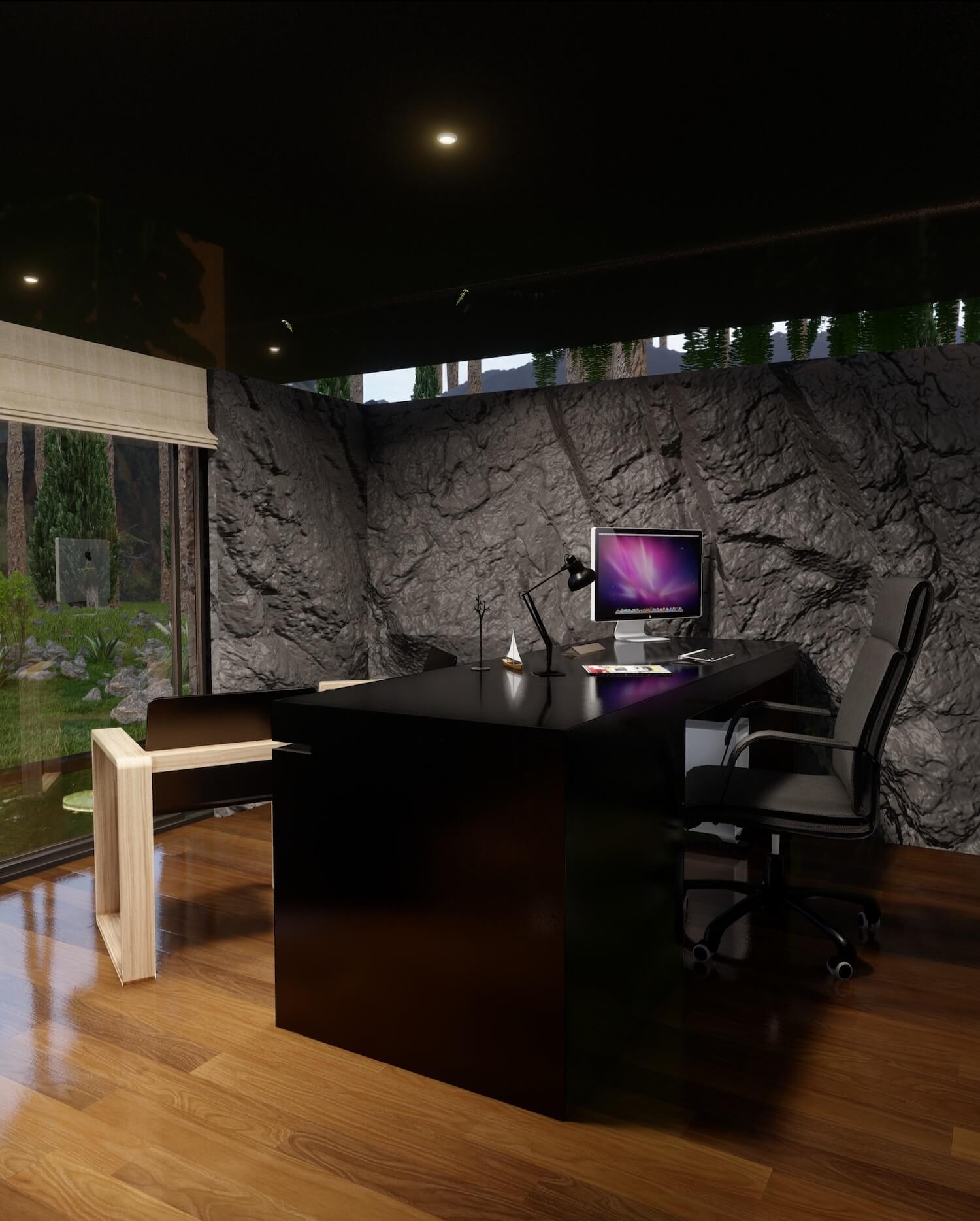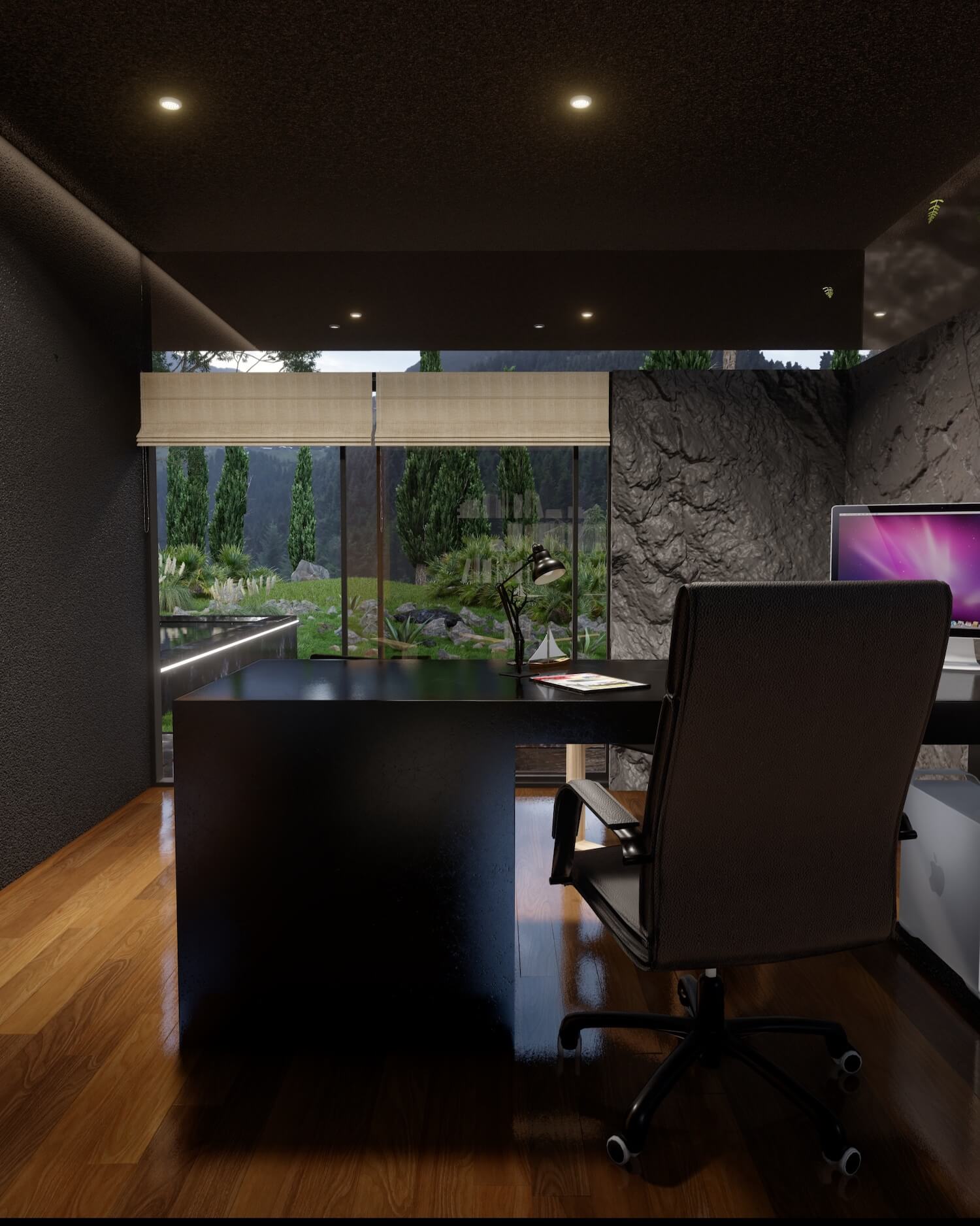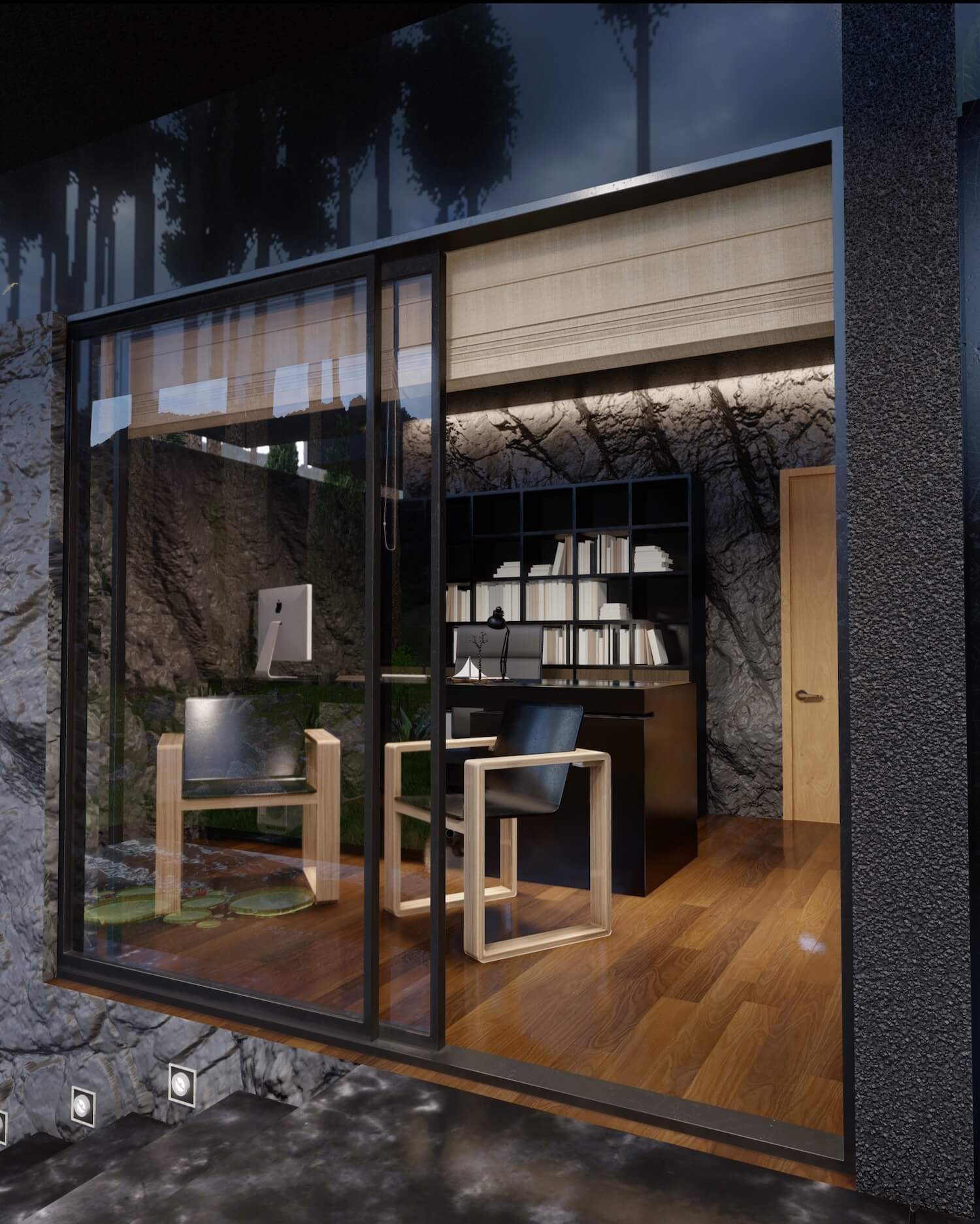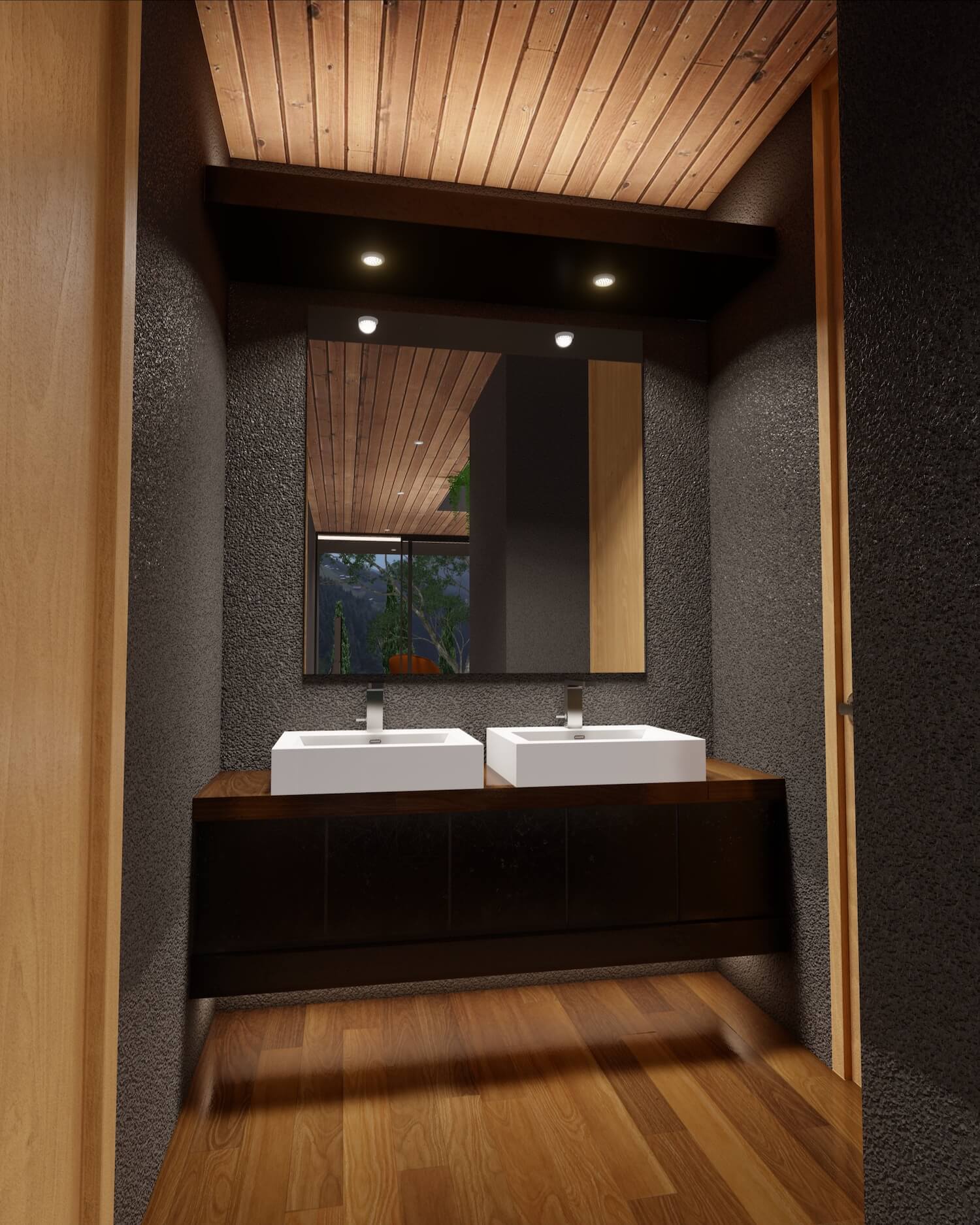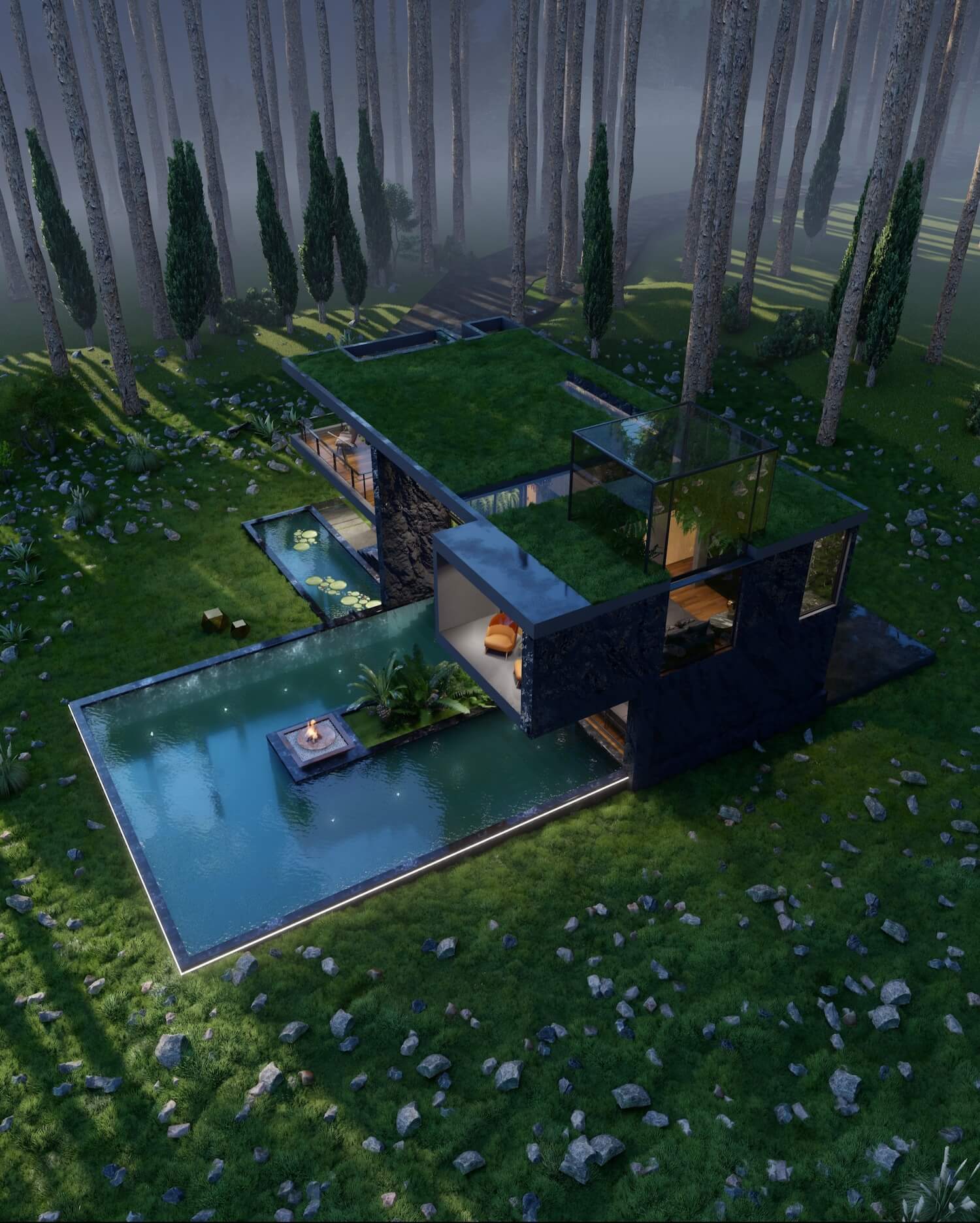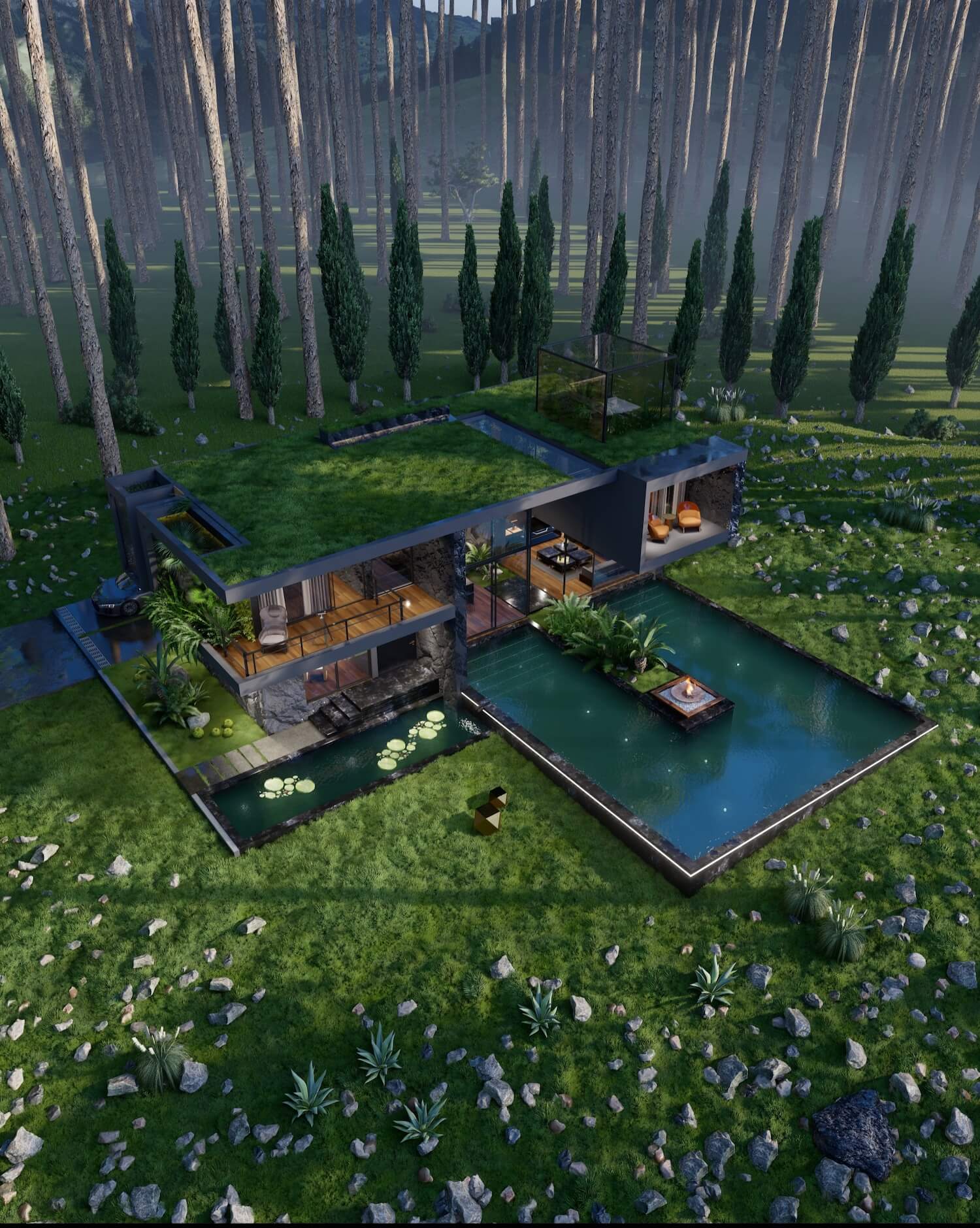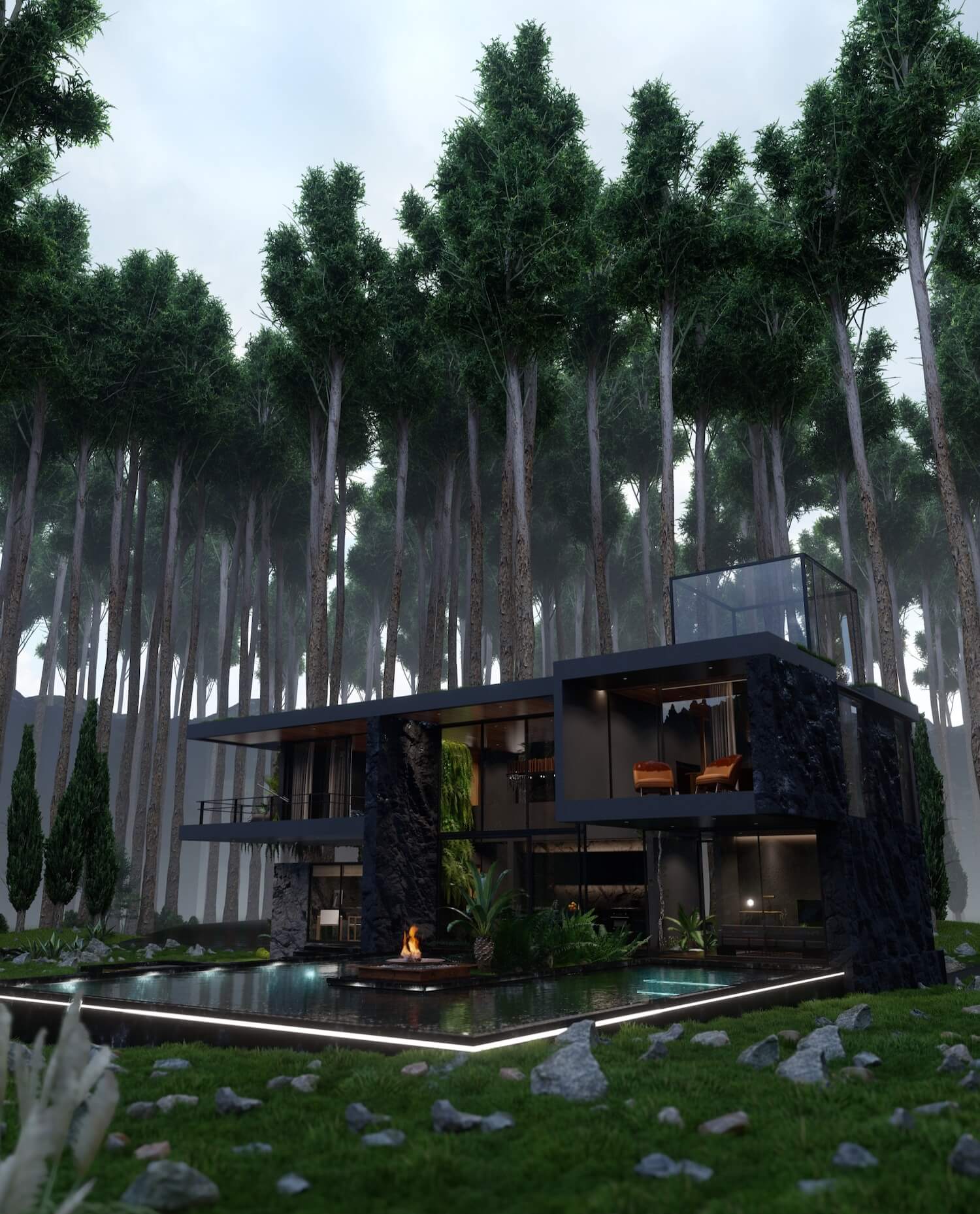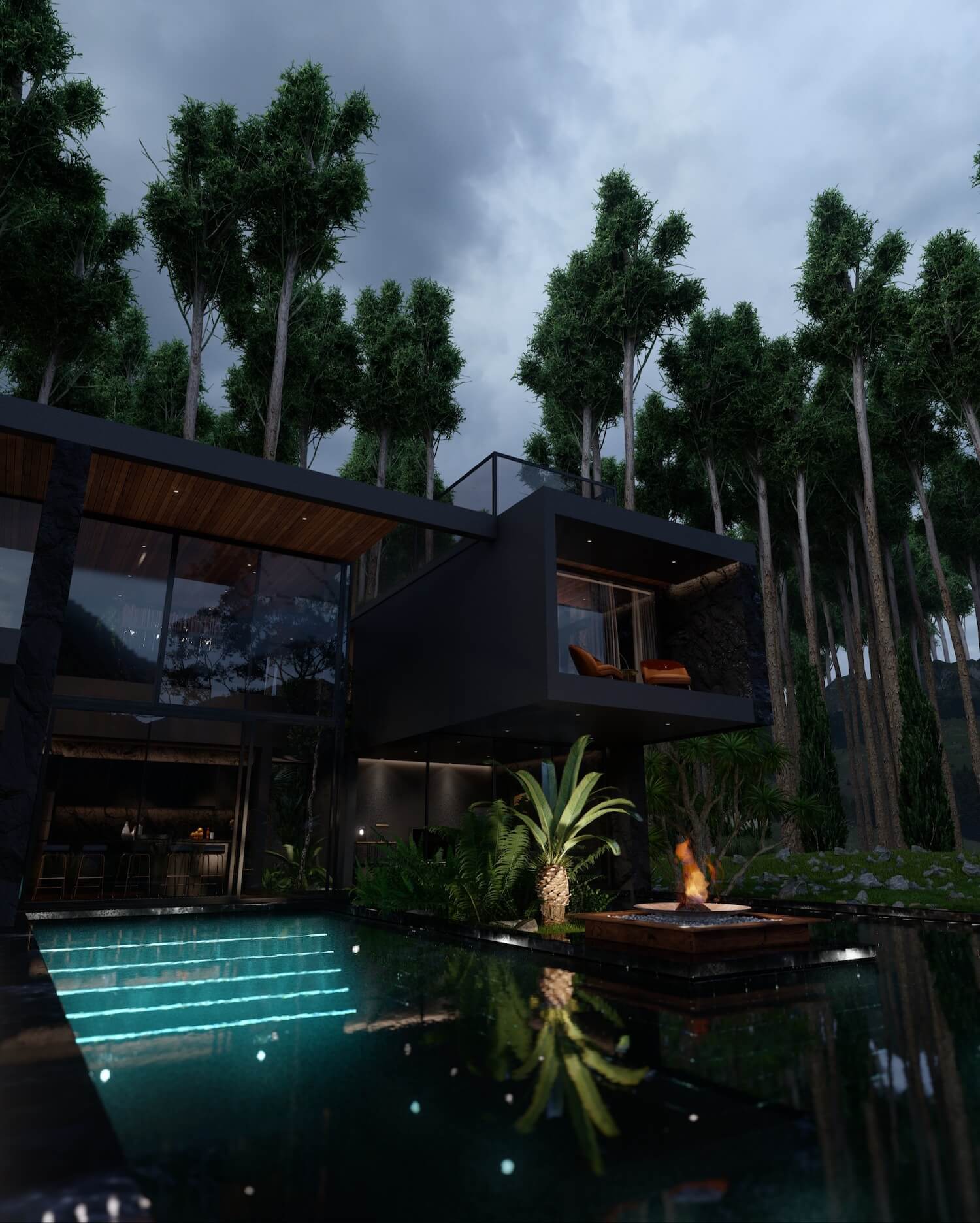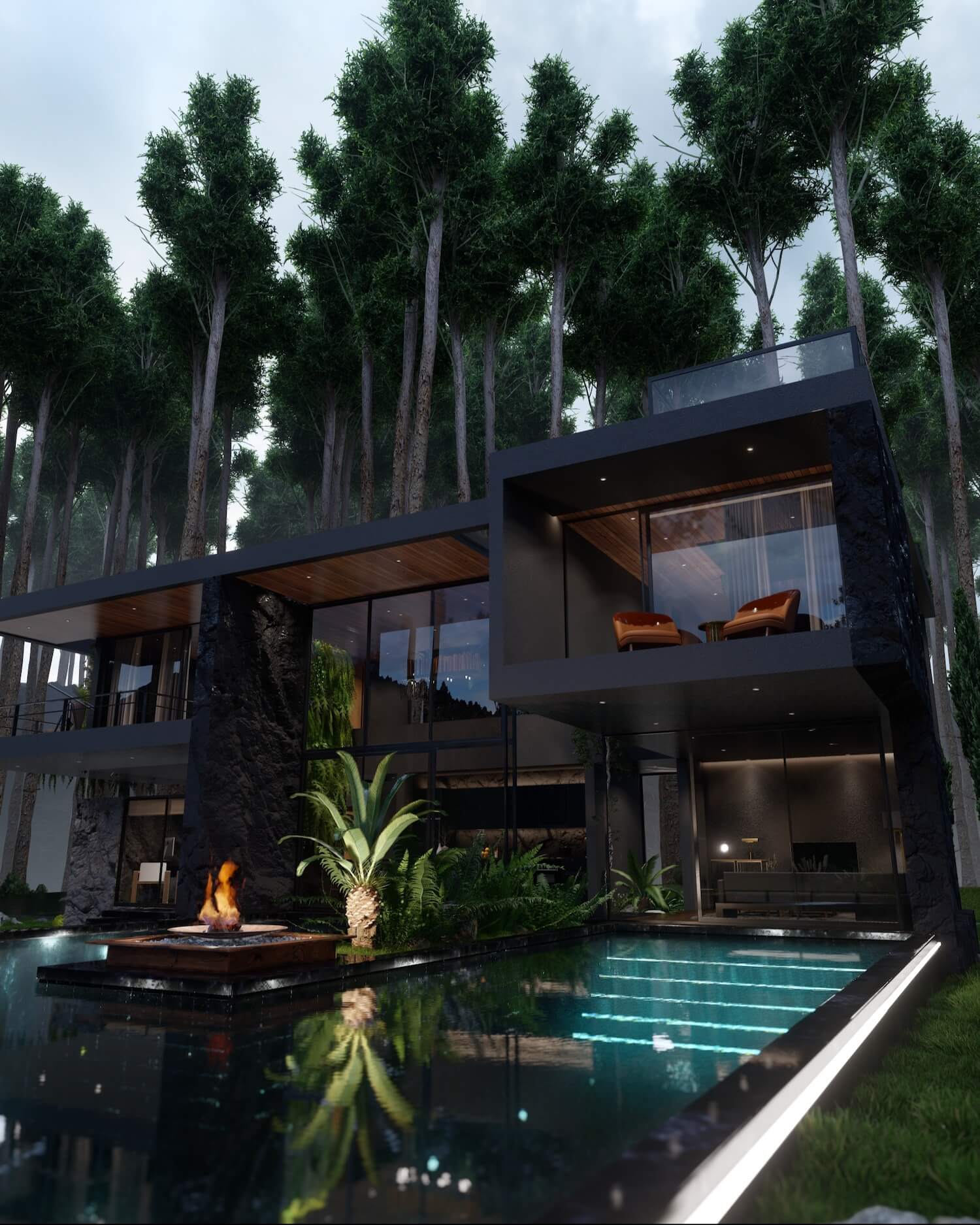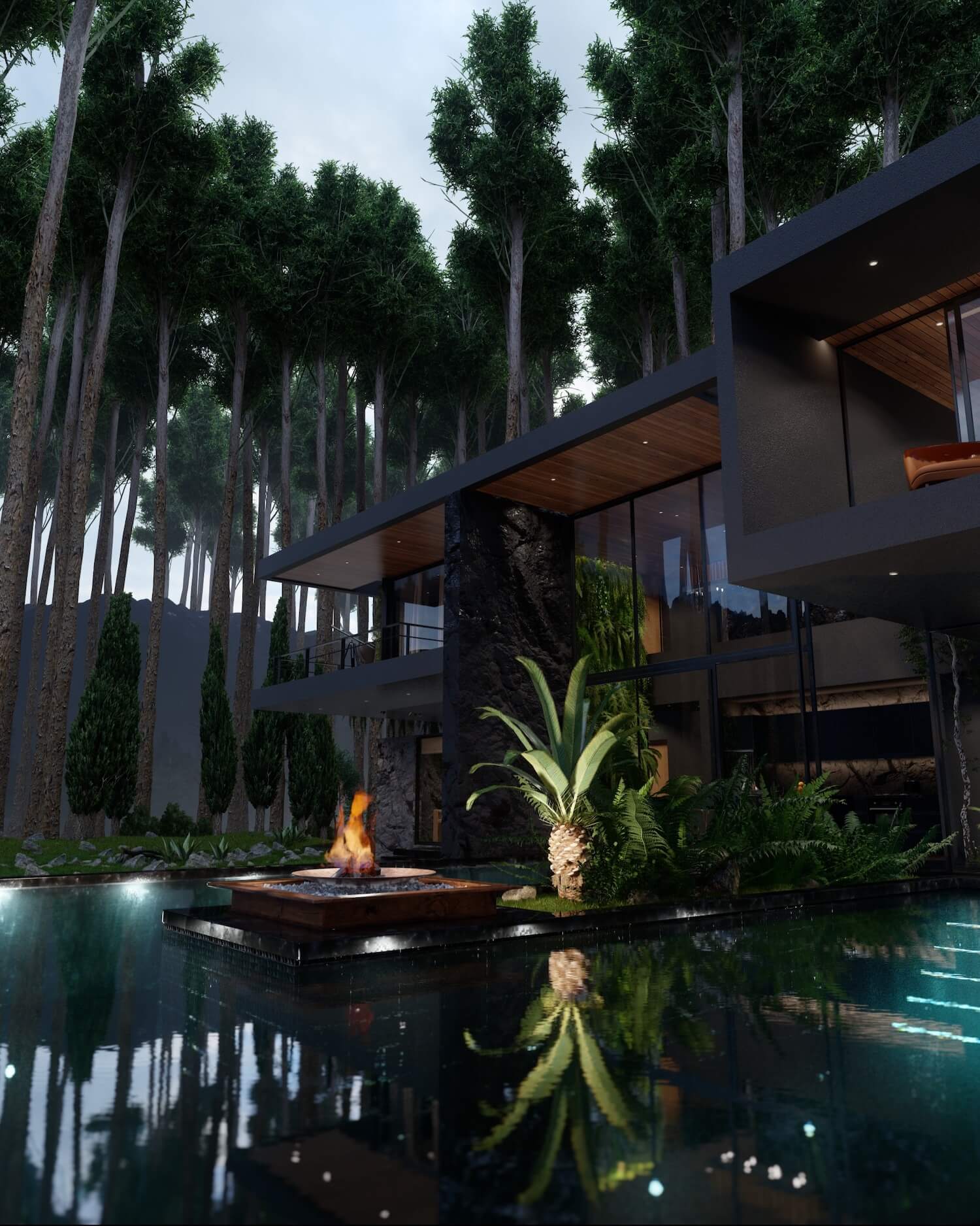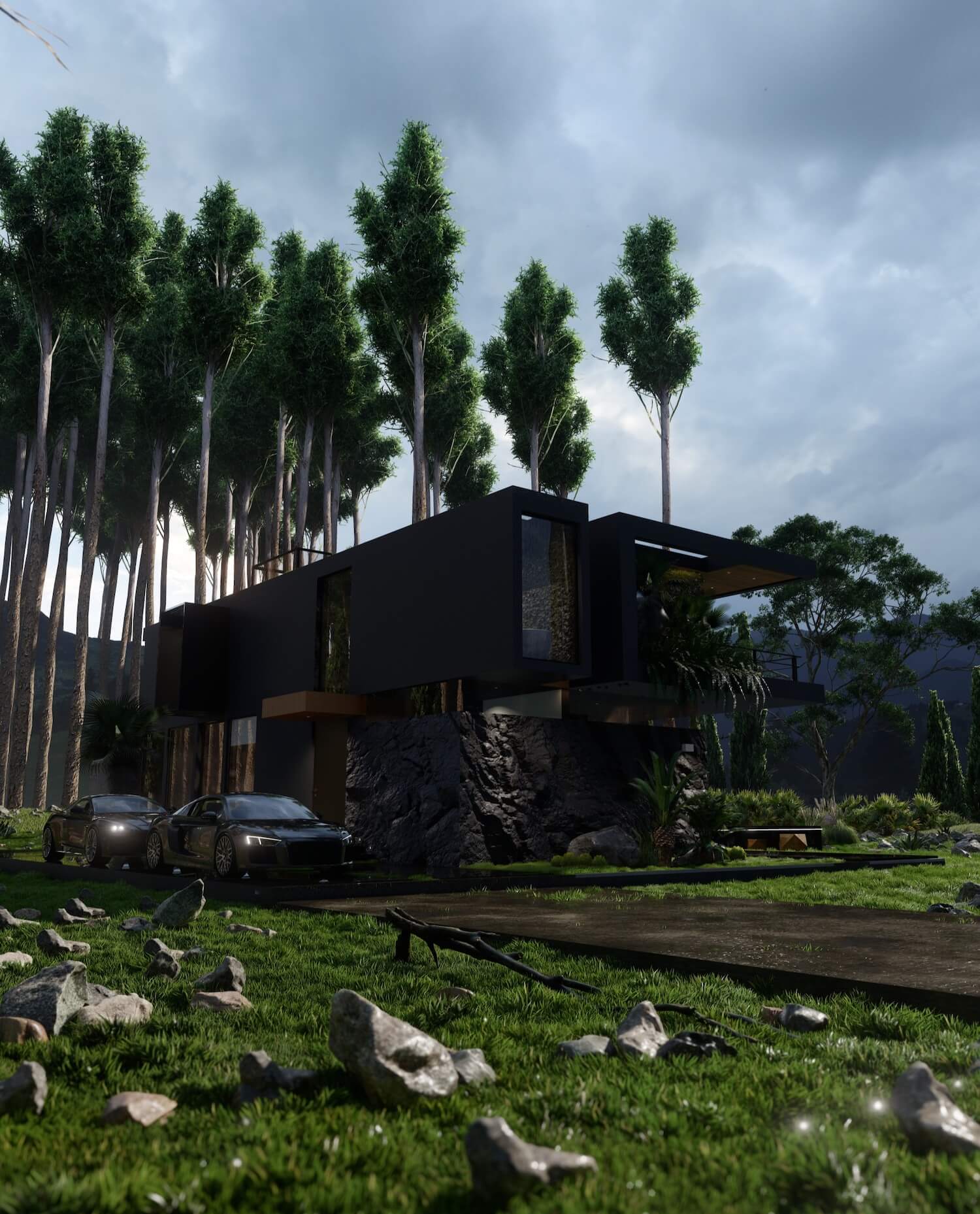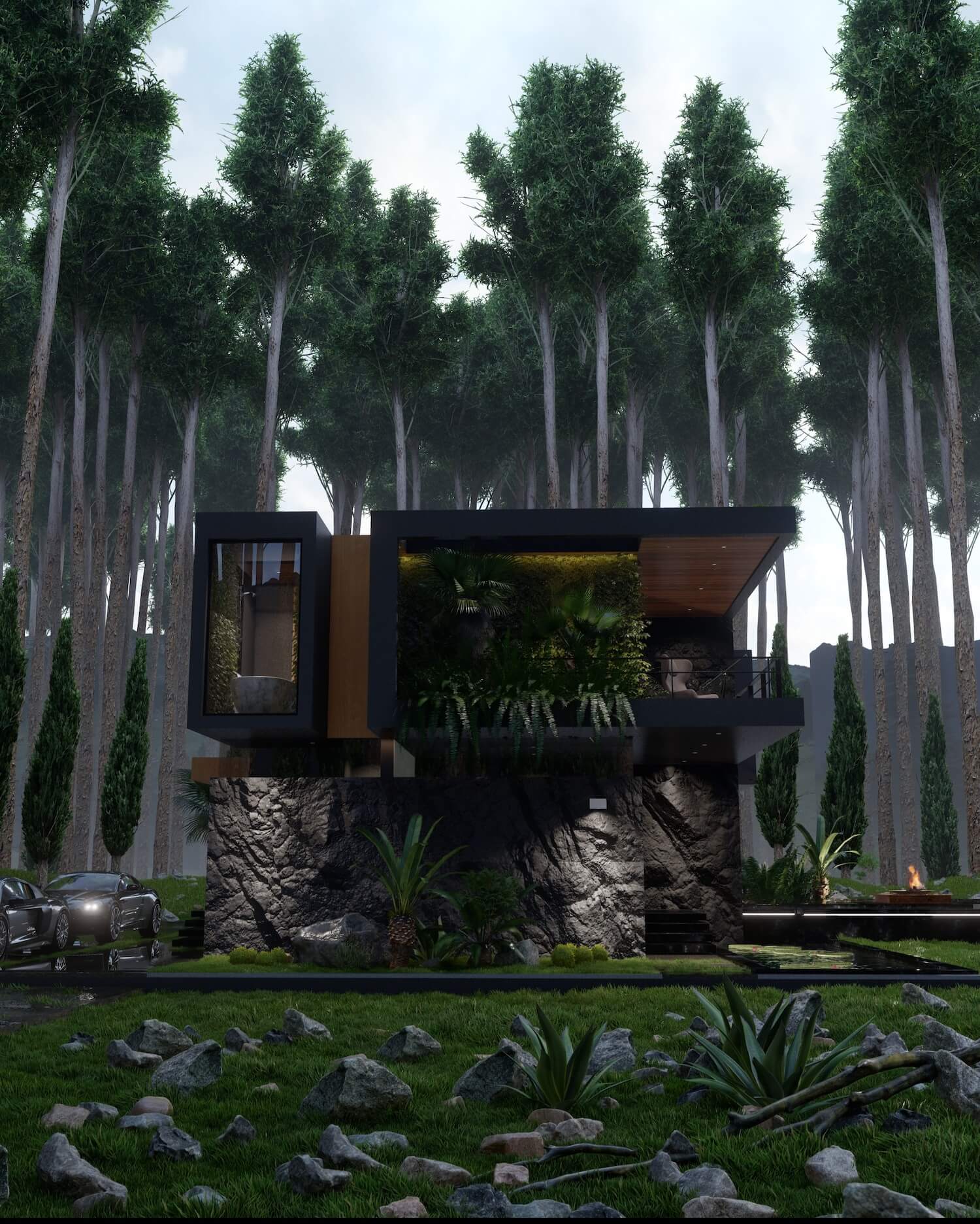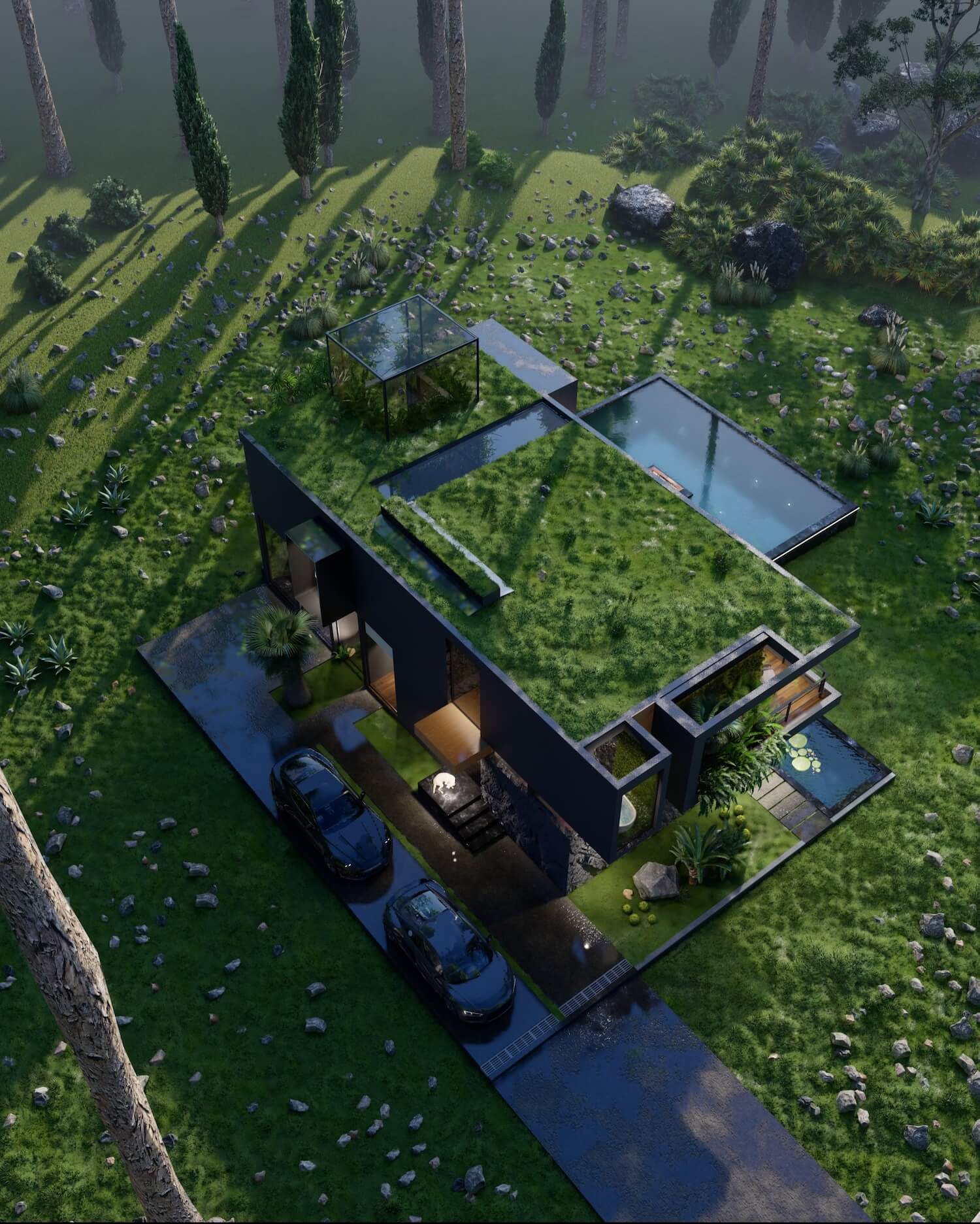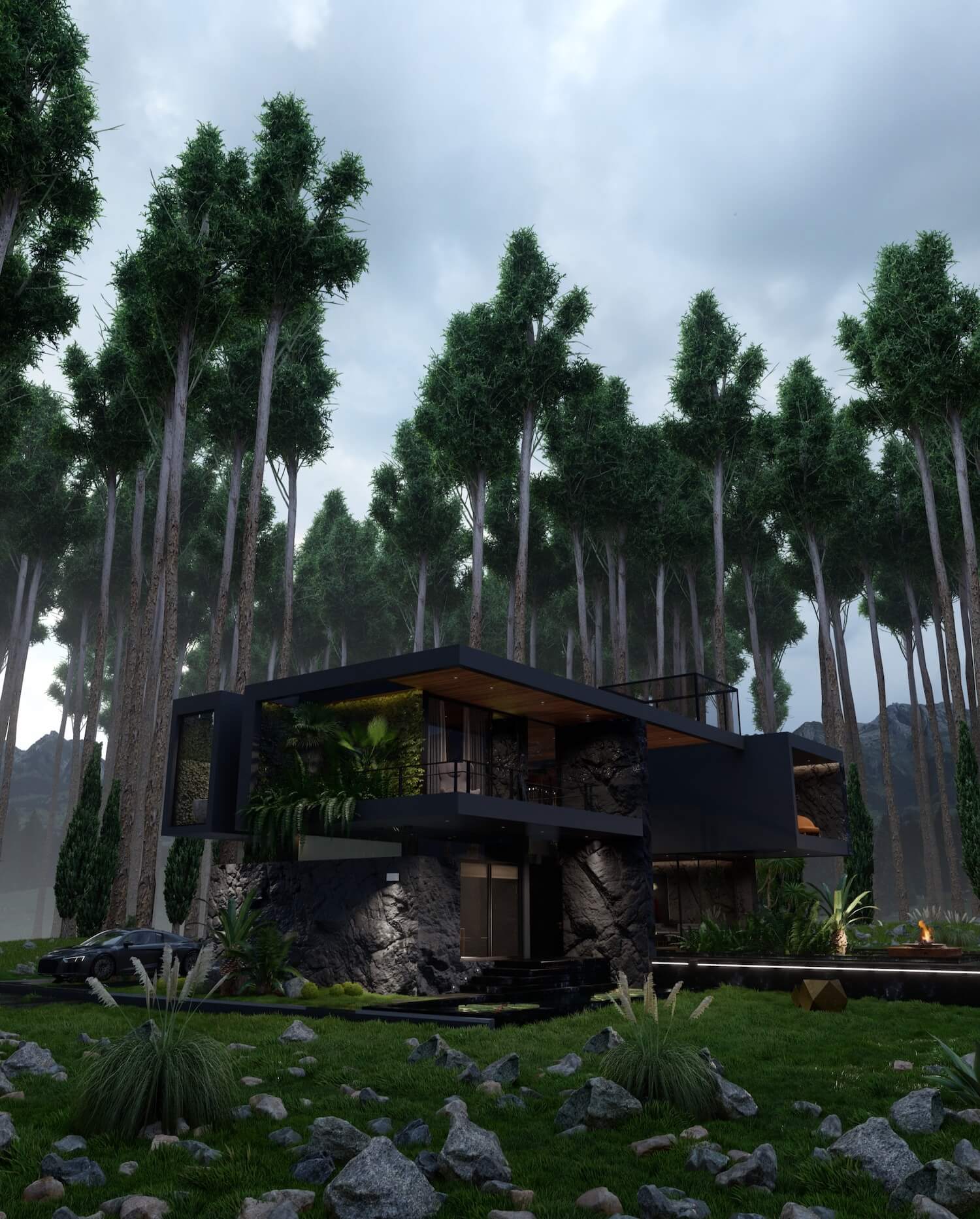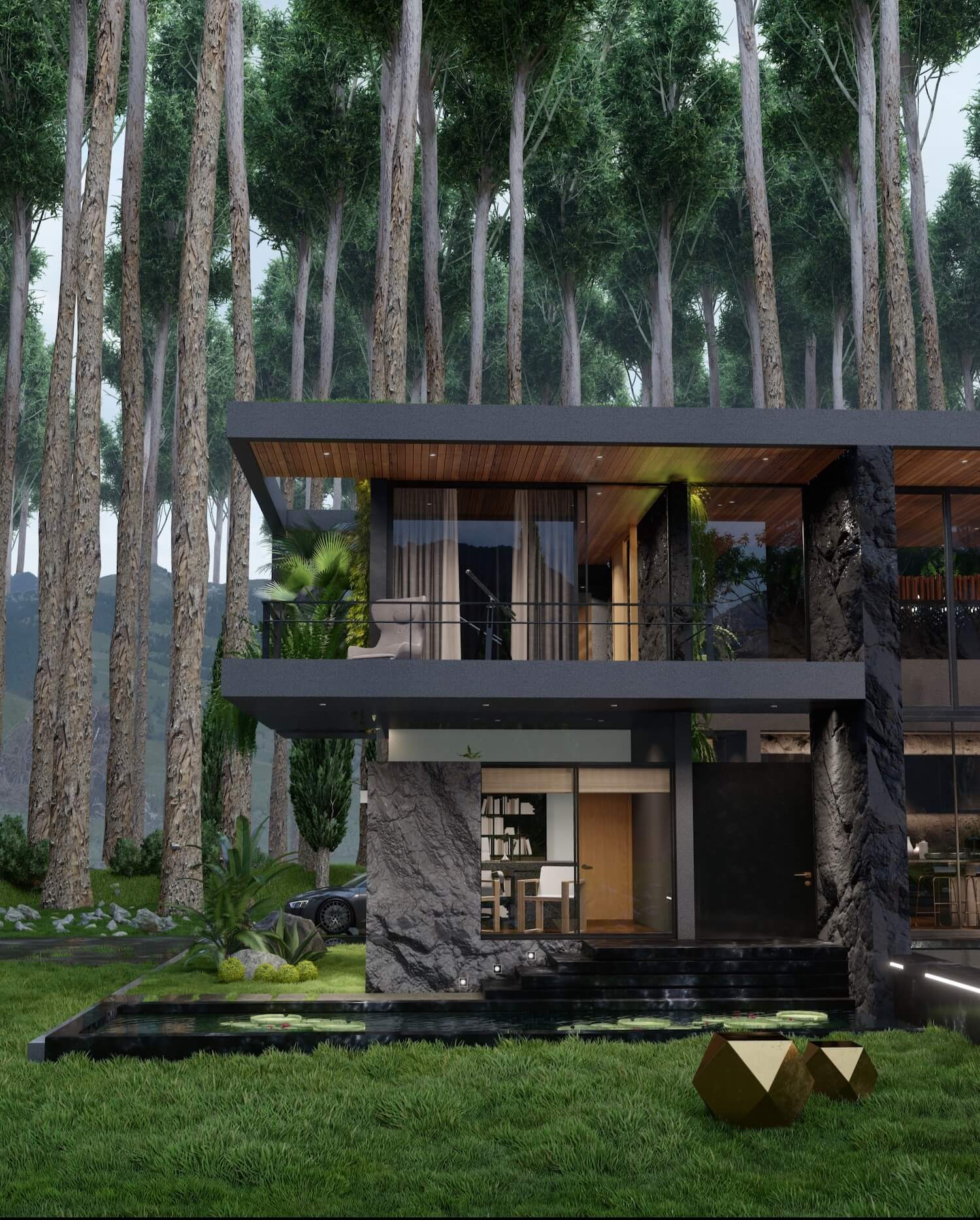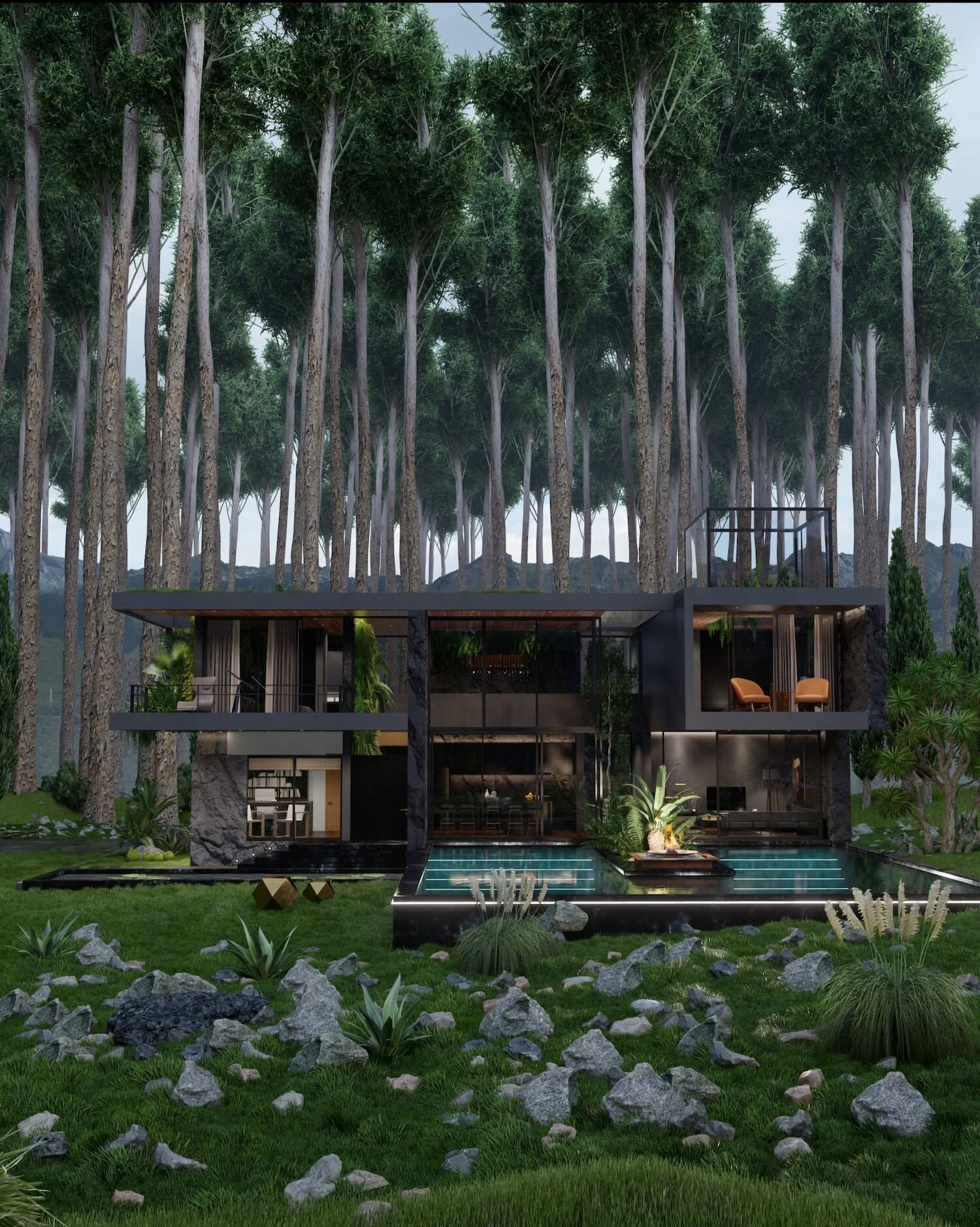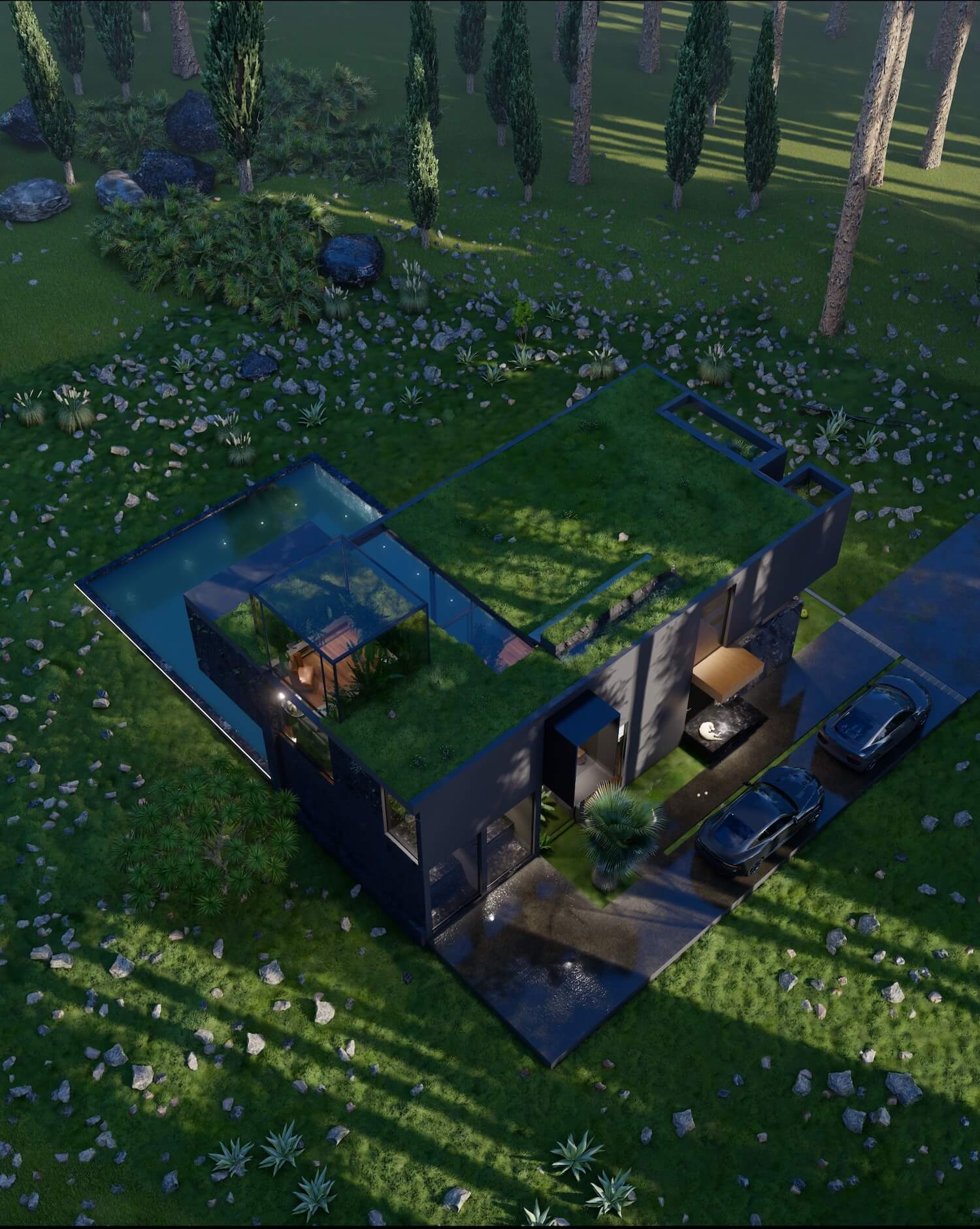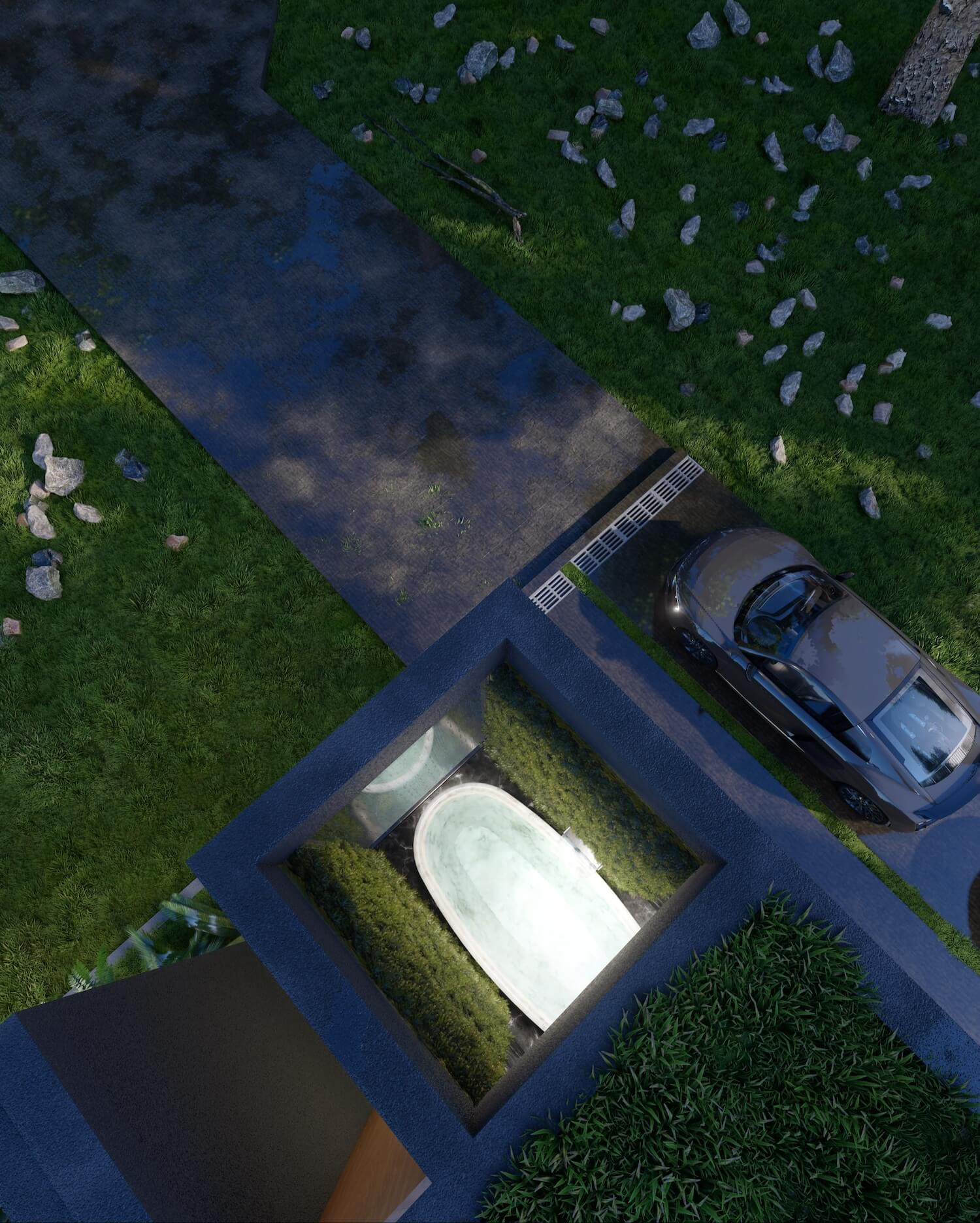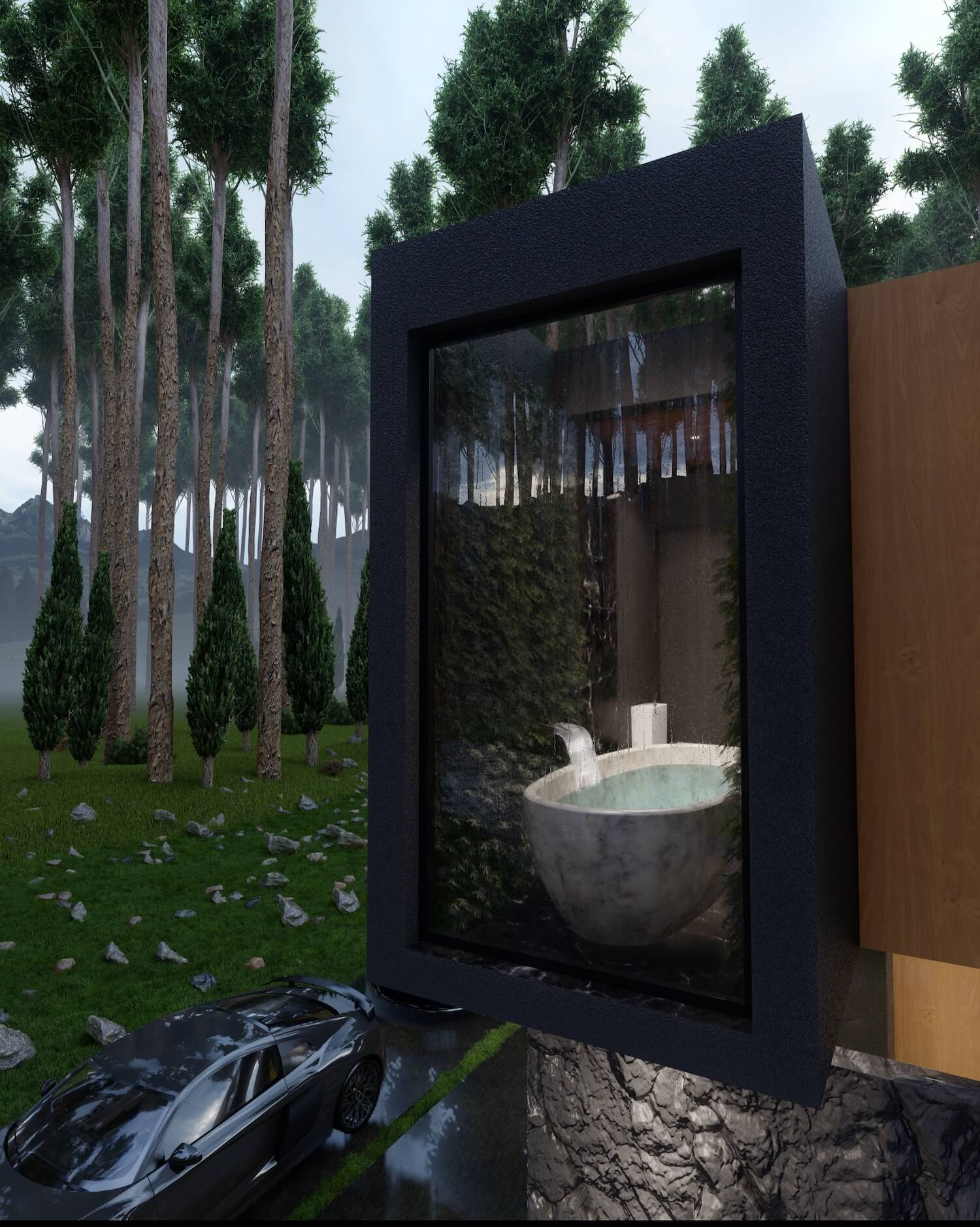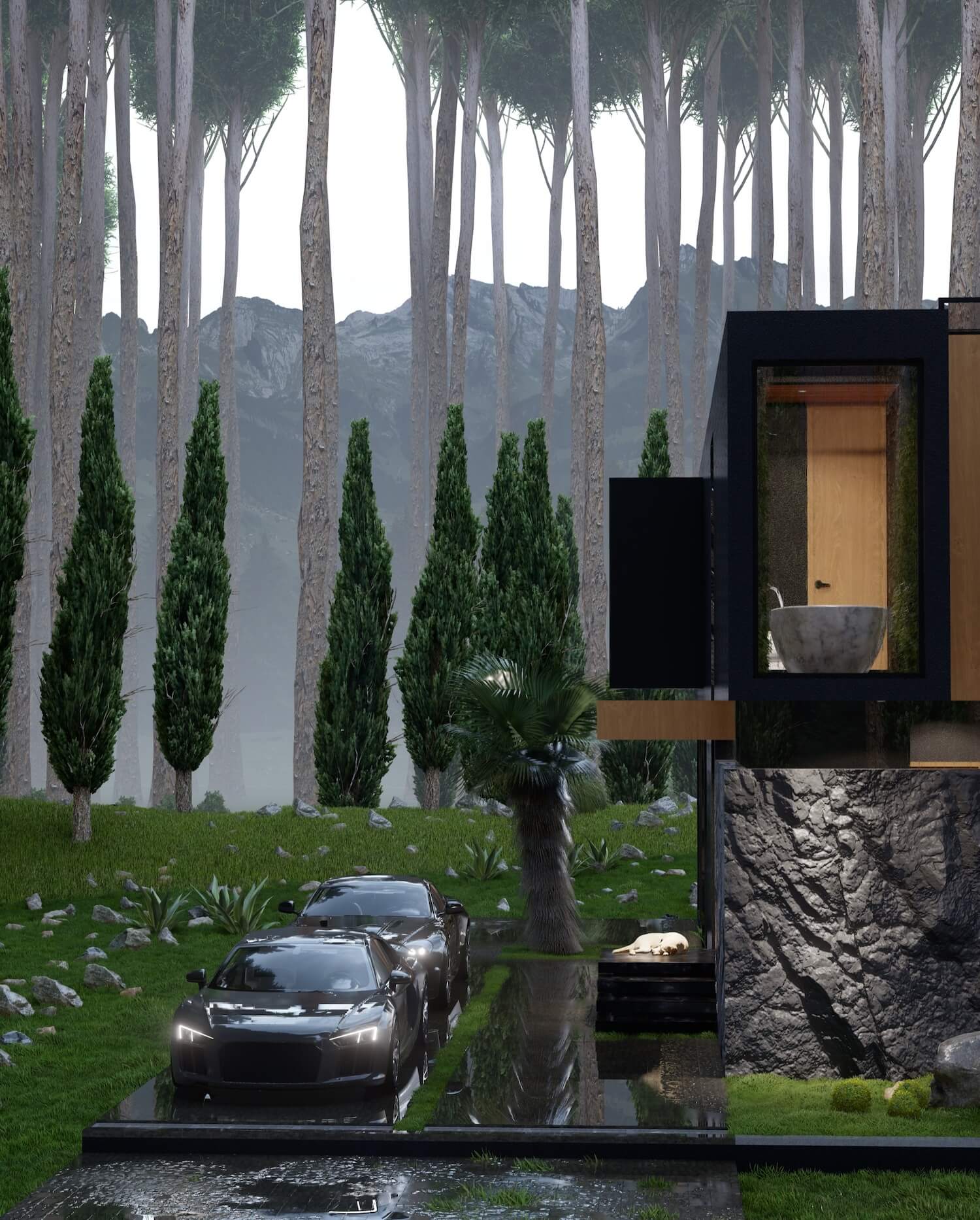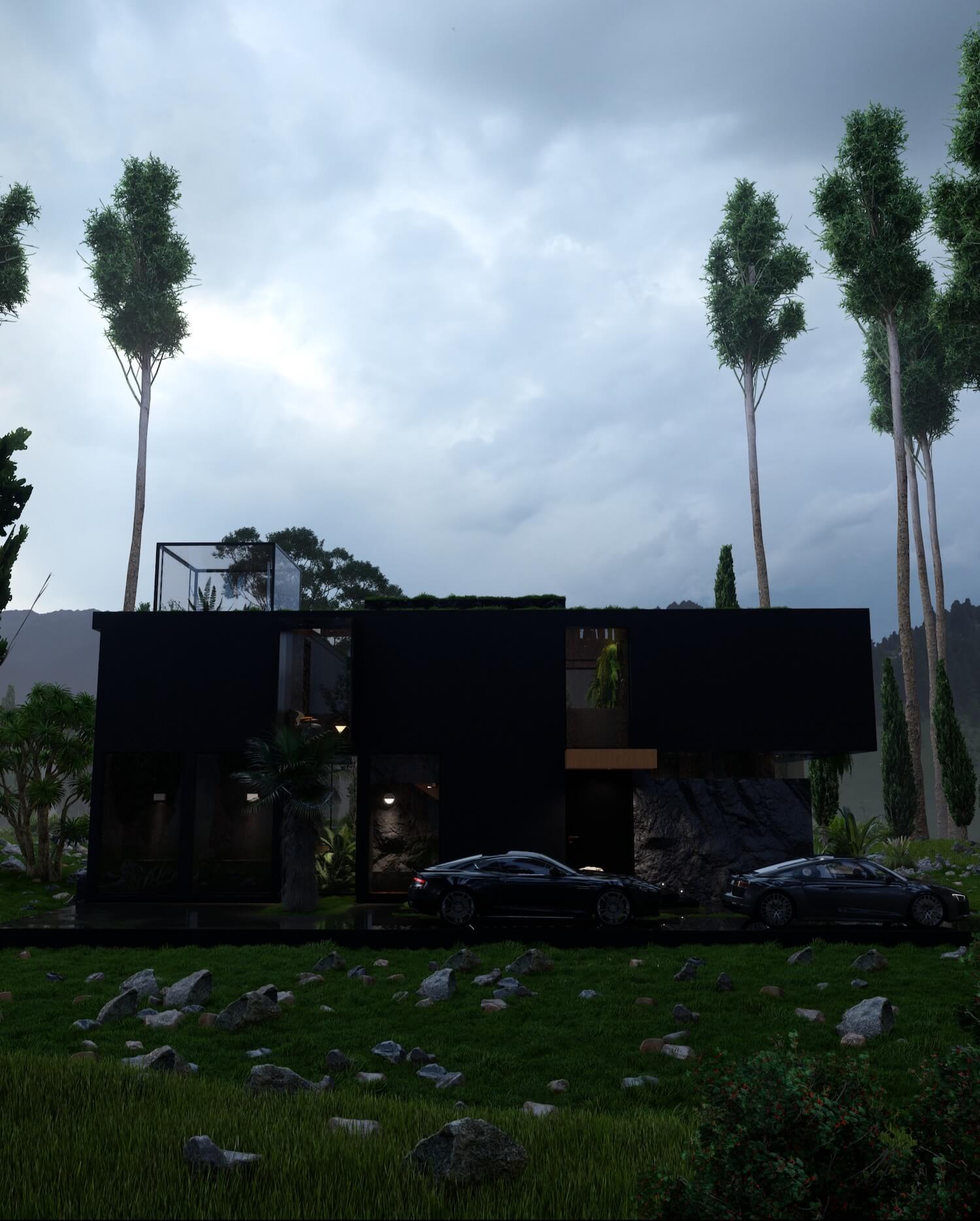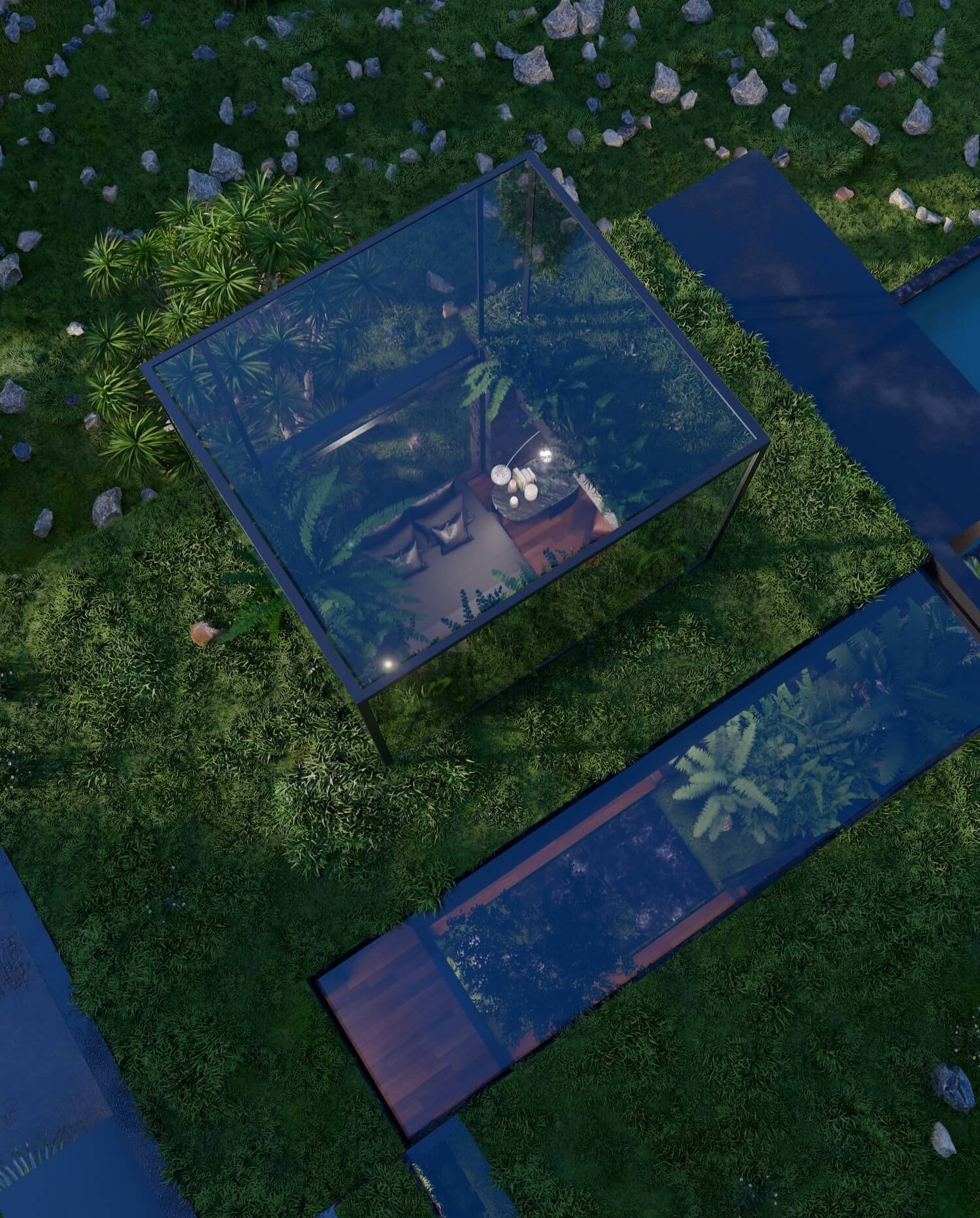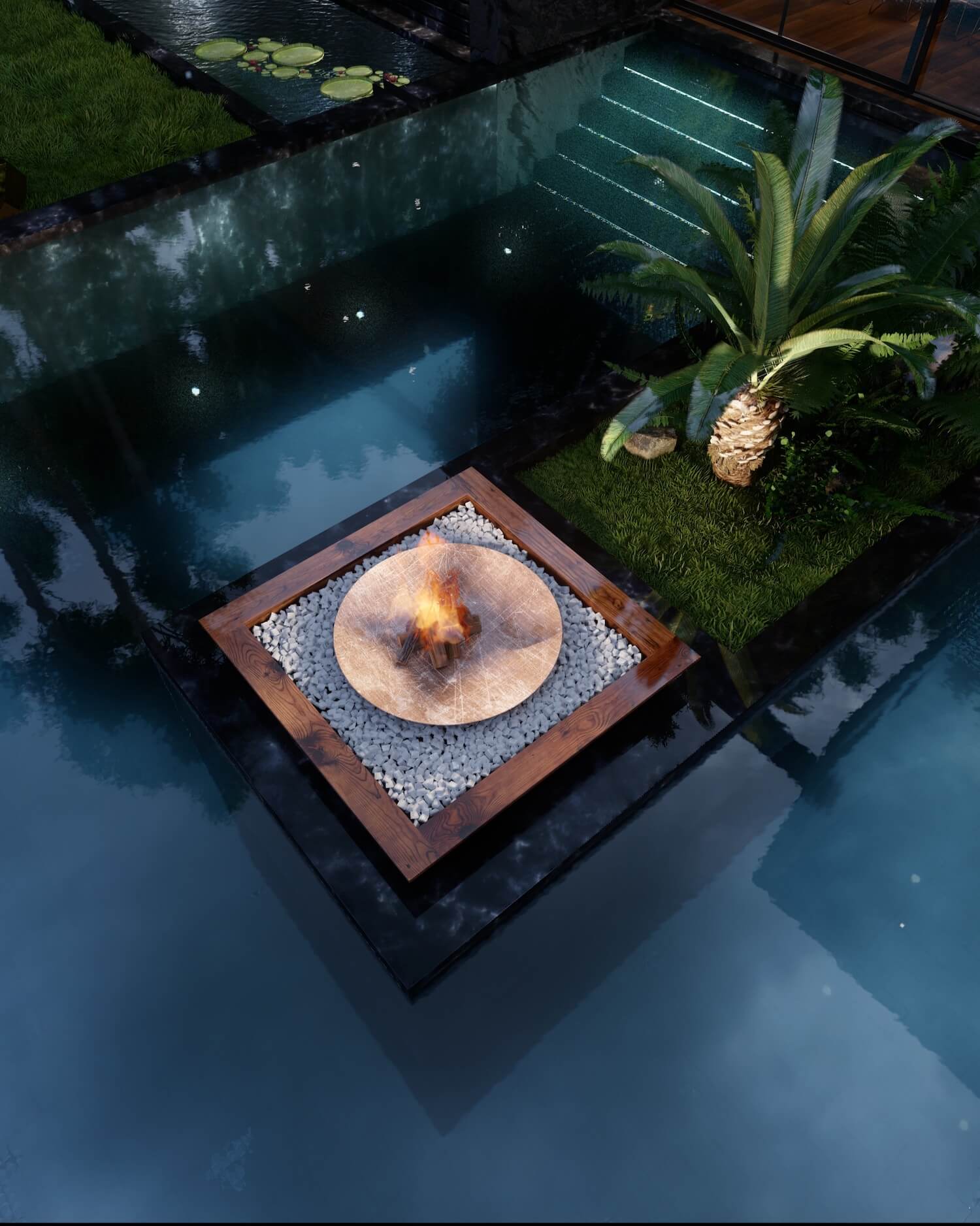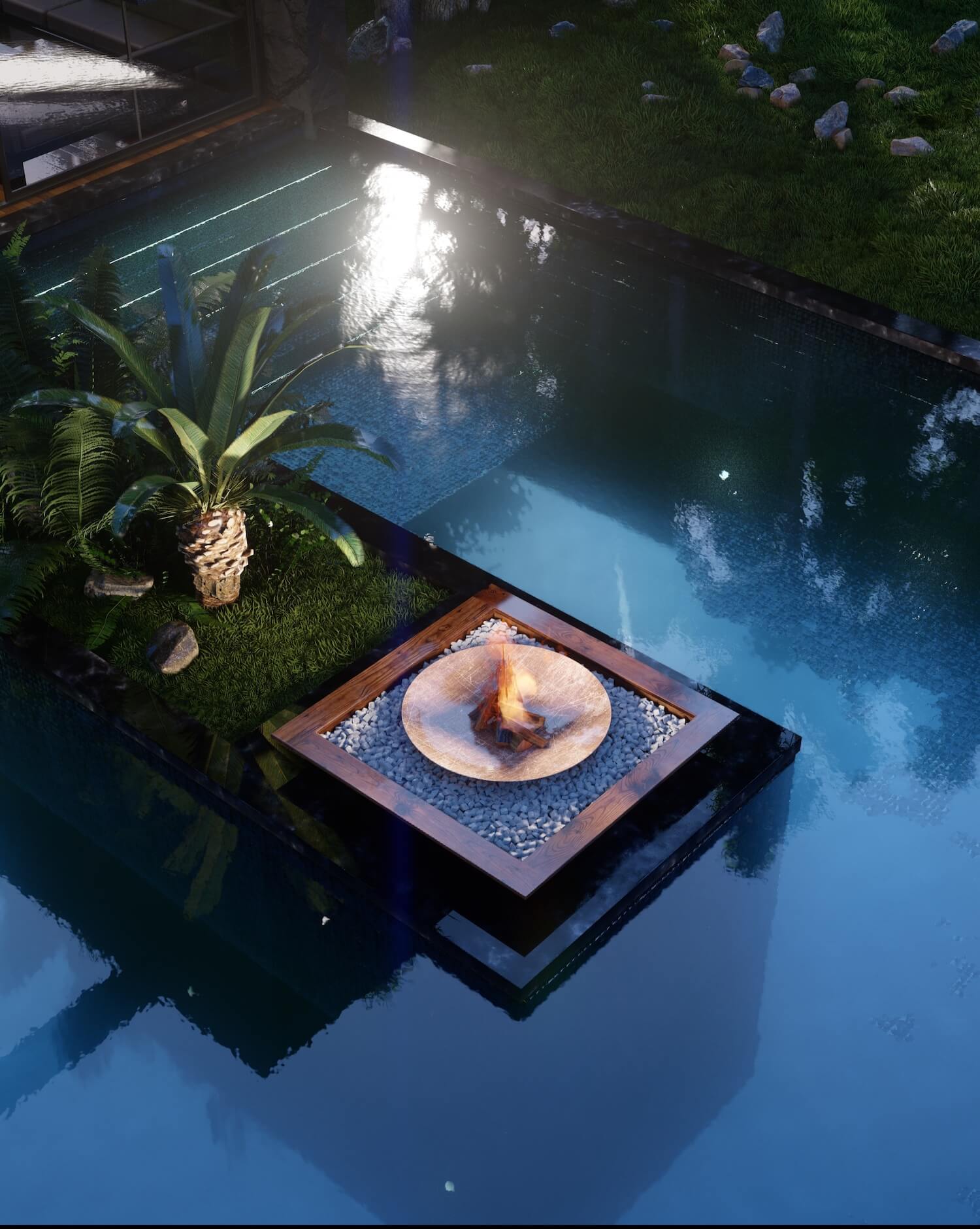 ---