Abhijit Prasanth: The school looks to facilitate environments that cater to a child's creative freedom and knowledge. Upon entering the school, people are met with a large semi covered outdoor library space, which acts as the very hearth of the entire design. The school is visually divided into three sectors with the green pockets becoming major points of multilevel interaction. These green pockets (courtyards) are strategically placed to not only add to the cohesive interactivity between the library and multipurpose hall, but to improve the quality of air circulation when taking into consideration wind direction for the site.
One of the largest spaces in the entire school is the multipurpose hall which goes right by its name in its functionality. The doors of the multipurpose hall are designed in a manner that they could be retracted in a situation where a larger crowd were to gather and convert the open playground next to the library as the gathering zone. The proposal takes into consideration the sun path, thereby allowing the building to shade outdoor interaction areas without any additional infrastructure required.
Apart from the smaller playground space outside the library, the entire school's roof becomes a playground, harmoniously becoming an extension of the ground level play areas. With safety being addressed via the bamboo railings and the low building height in general, it gives a unique perspective on how playgrounds could be used.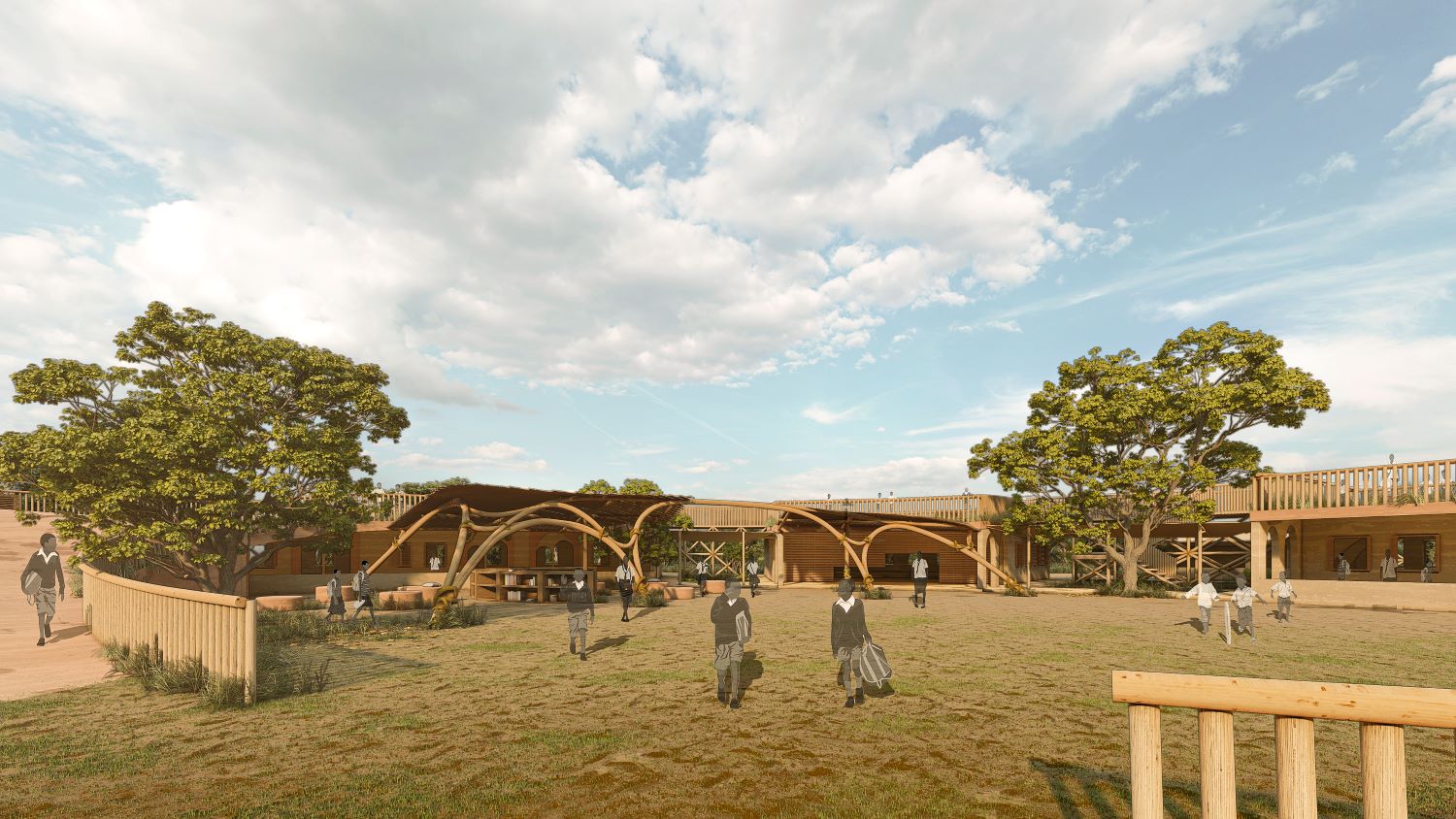 The bridges in the green pockets become a part of this multilevel interaction. The school has an agriculture cultivation zone, a rainwater tank, a water tower and well and solar panels on the roofs of the covered courtyard and the director's room. All of this, plus the preservation of the existing landscaping and proposing our own landscaping whilst using locally available materials such as Red Clay, Bamboo, Wood and Straw adds to the sustainable background of this project. Construction methods like Rammed Earth and creating frameworks from bamboo allow for a simple and straightforward building process, setting the entire school as an example for the future of Kafountine and its neighboring places.
This school is aimed to be looked upon as a symbol of hope for the kids as well as the adults of Kafountine, Diannah and the whole of Senegal. It could spark a change in the infrastructure of the country and inspire the next generation to go the extra mile.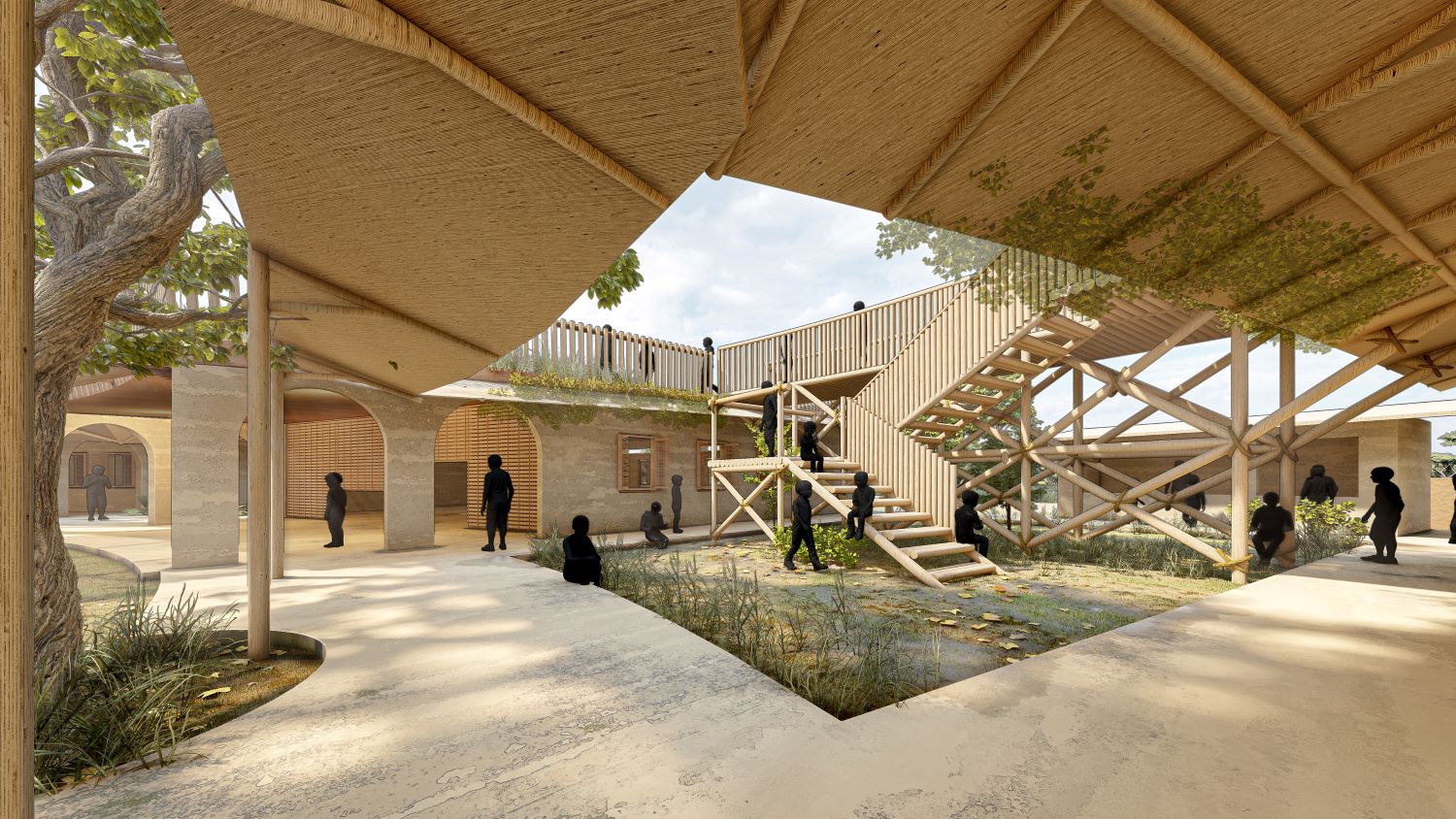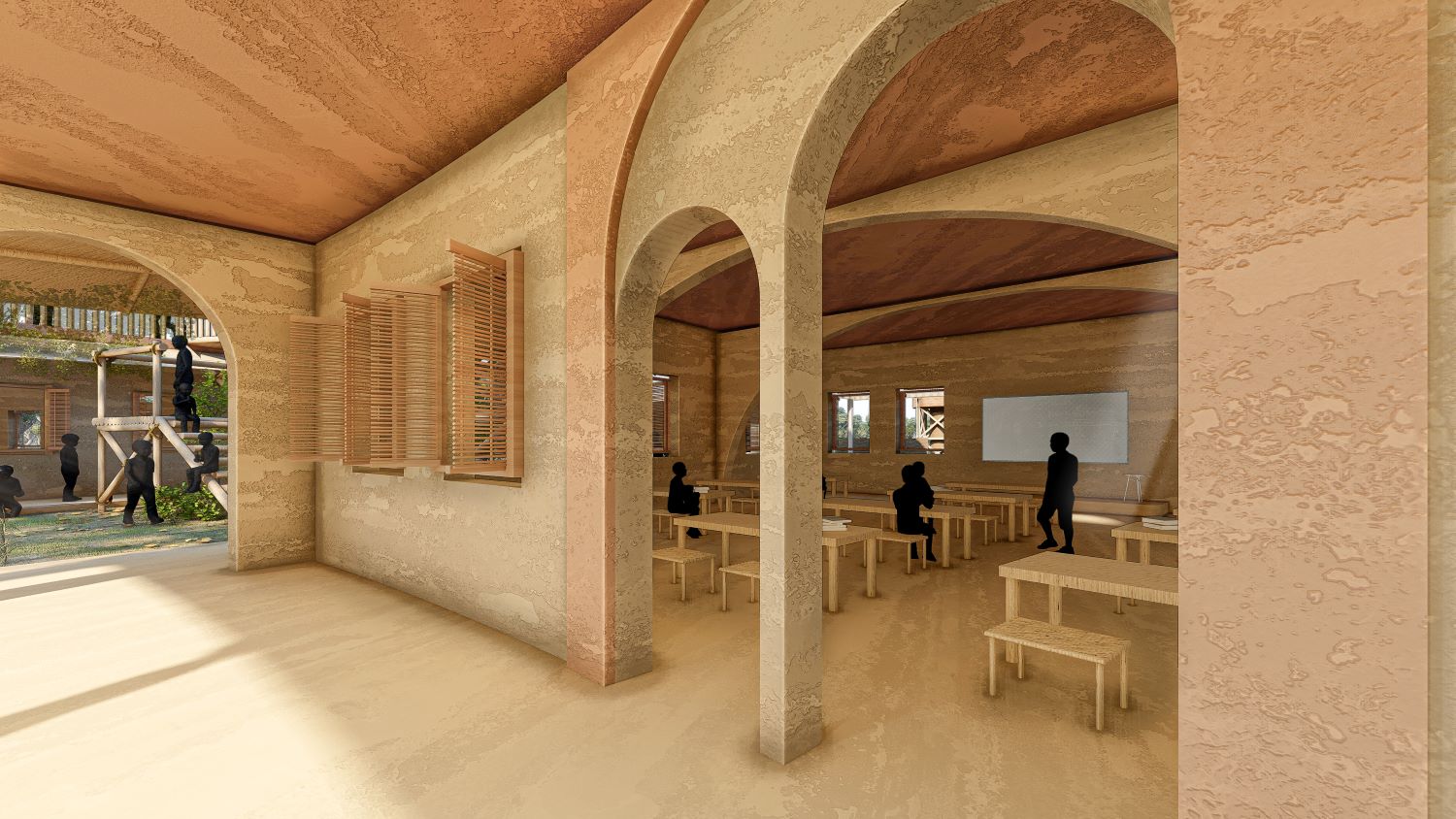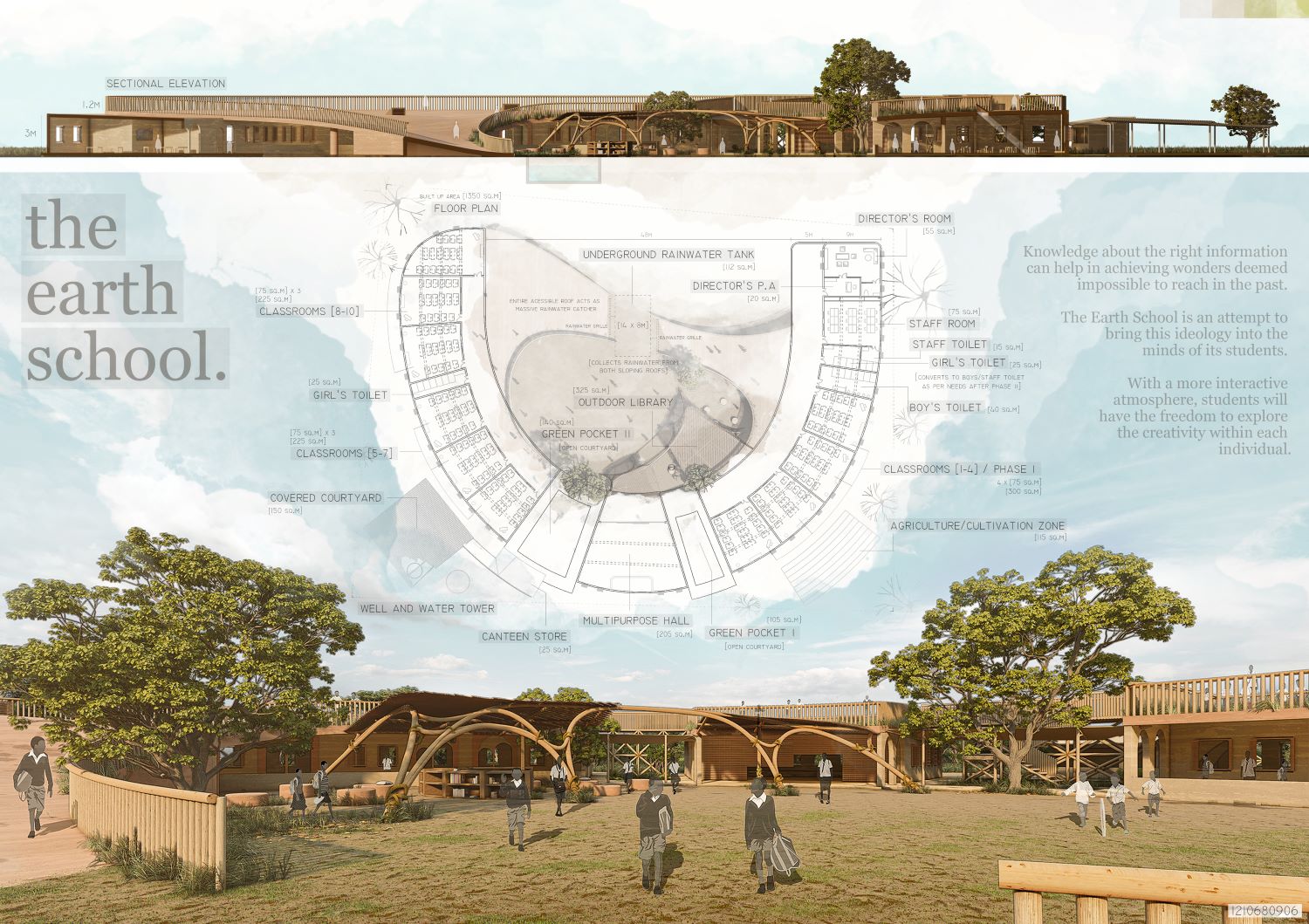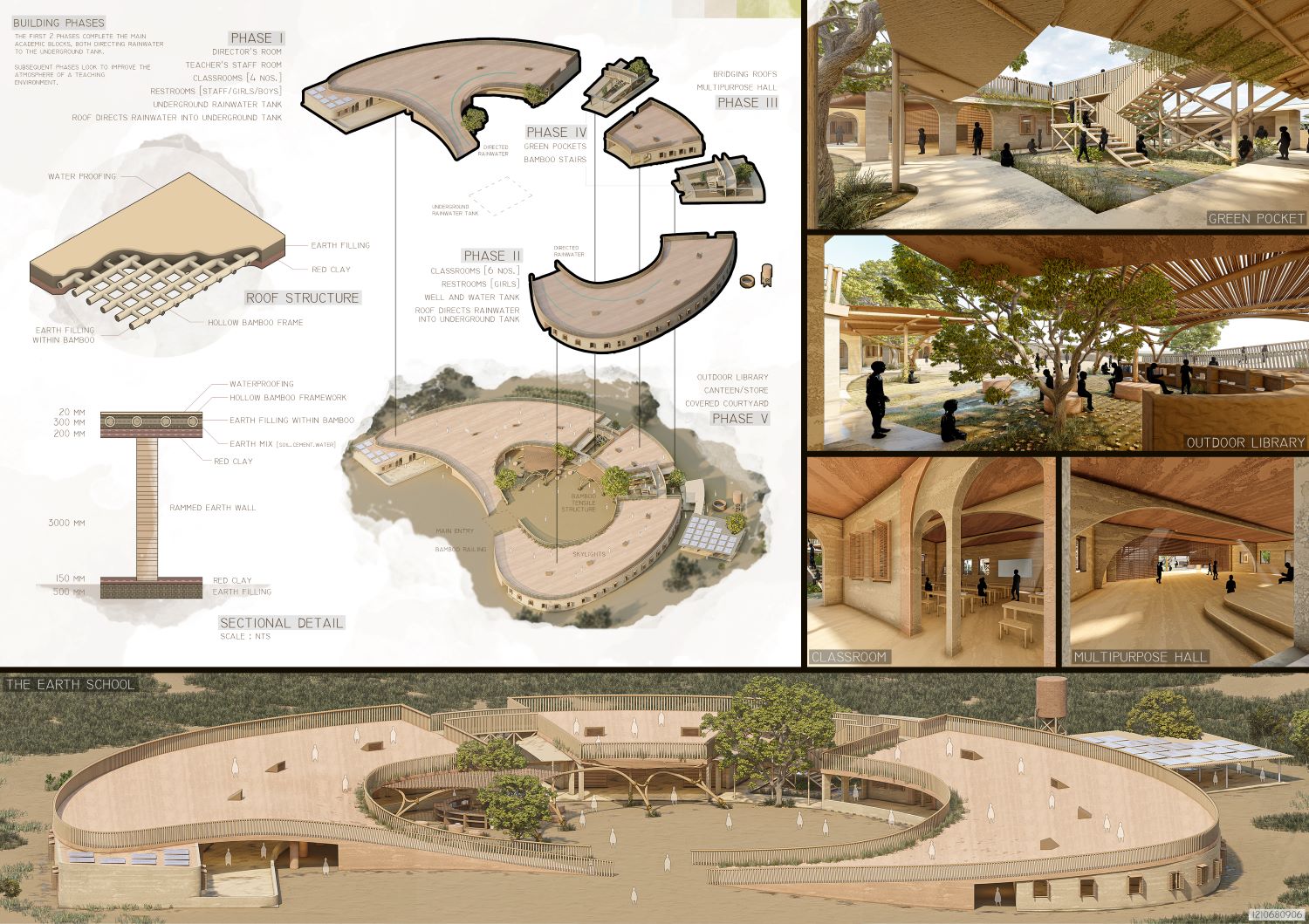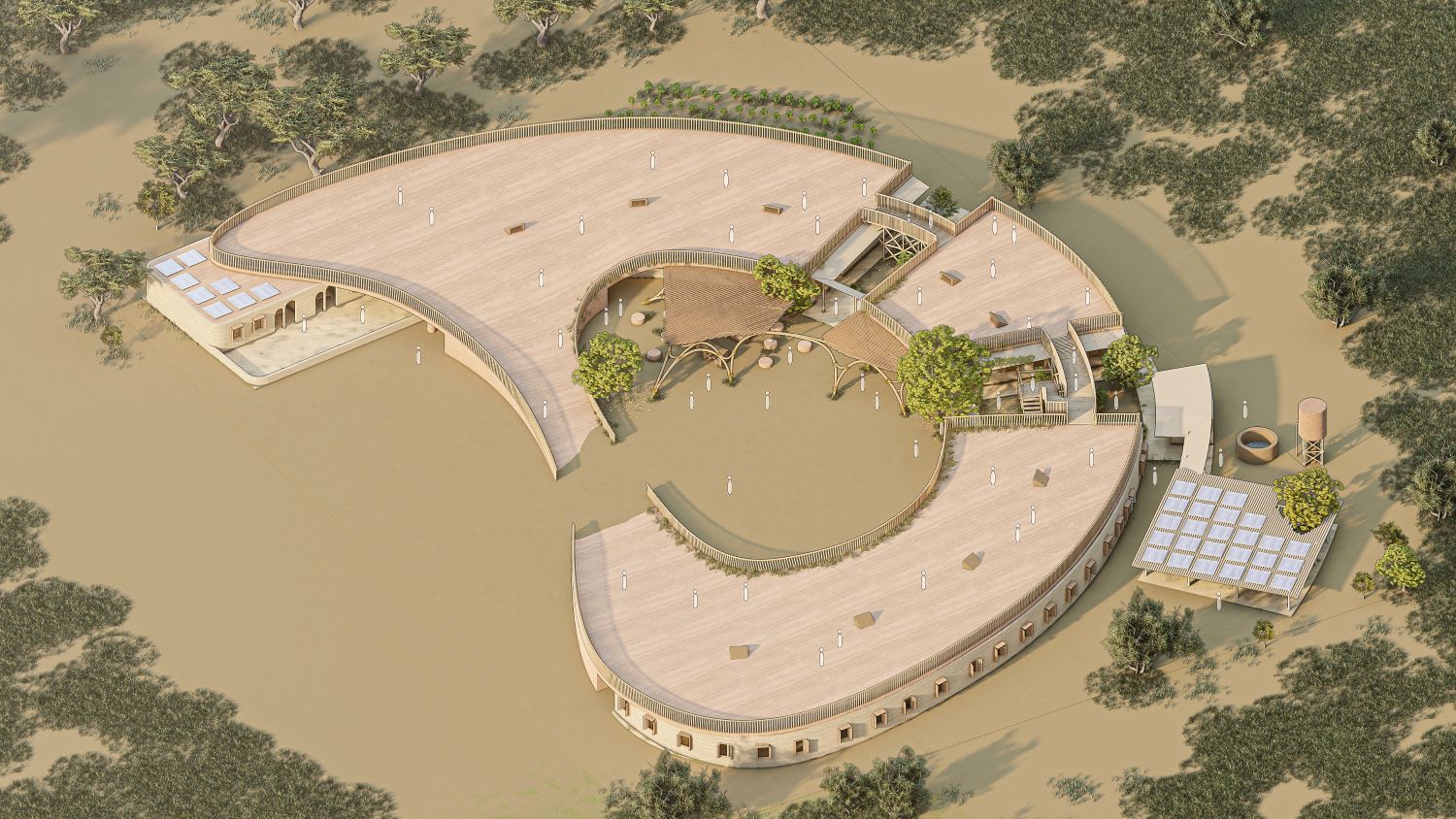 ---