Estudio CEBRA: The new headquarter of CEBRA Studio is located in a building built between 1906 and 1908, which was originally house to a wool and cotton factory. In 1989, the building's interiors and facilities were renovated, and the spaces were subdivided into 67 lofts. Since then, the building has had a mixed use: offices, residential lofts, photography and architecture studios, advertising agencies, among others, coexist there.
The unit in which the studio was projected is a loft that maintains its original factory aesthetic, with a predominance of metallic structures, large multi-paned windows, and vaulted ceilings. The project highlights the virtues of the place, such as the double-height space, natural lighting, and an updated industrial look.
The biggest challenge of the project laid in creating a space able to reinforce the studio's work methodology through a flexible and adaptable equipment.
To achieve this, the activities carried out internally were surveyed and recorded, to satisfy existing and future needs. Therefore, a furniture system was designed to work as a multifunctional spine that supports daily dynamics and organizes the space into three large sectors: services, working, and a flexible area.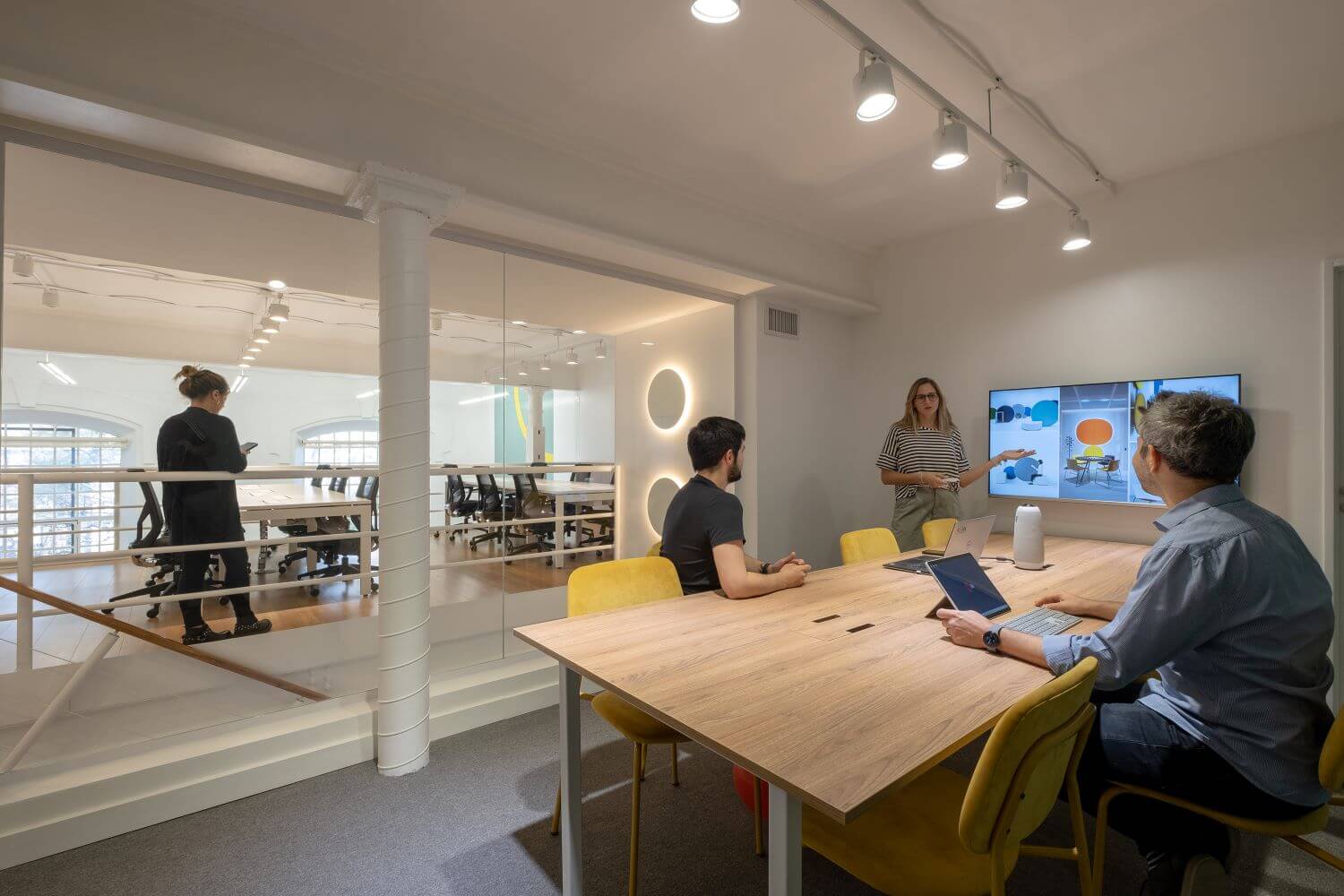 The service sector holds the dining room, planned to function also as an informal meeting place, and bathrooms.
The work area enables different types of positions, both for individual work and for spontaneous meetings or private video calls in booths.
The most flexible sector has double height and large windows that offer natural lighting on lounge furniture and a multipurpose meeting table.
For the studio, it is vital to offer a comfortable space for the team, that programmatically resolves all work and personal needs within a warm and homey atmosphere. Reason enough to develop a thoughtfully palette of materials, in which prevails white color, wood tones and presence of color accents on walls and upholstery.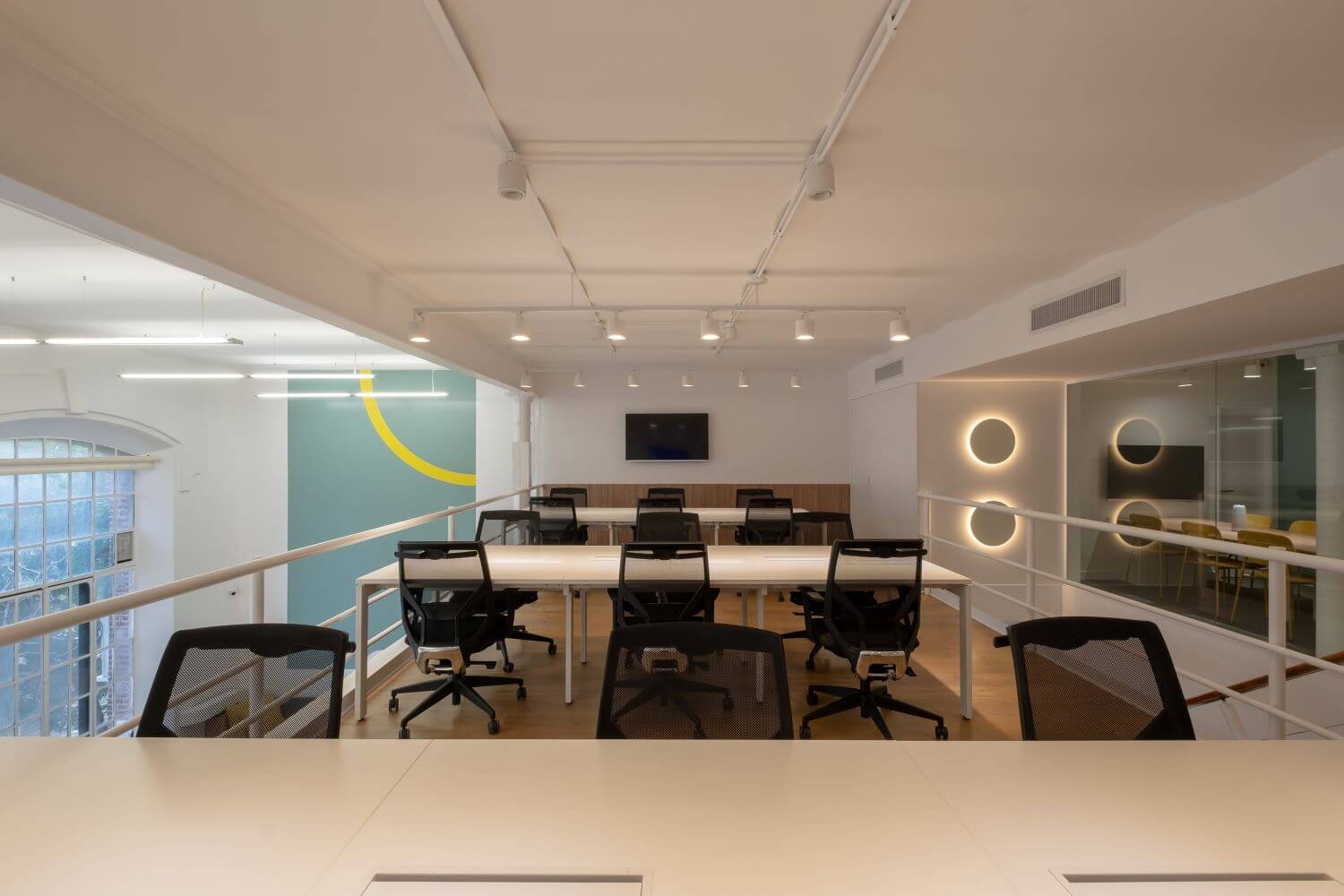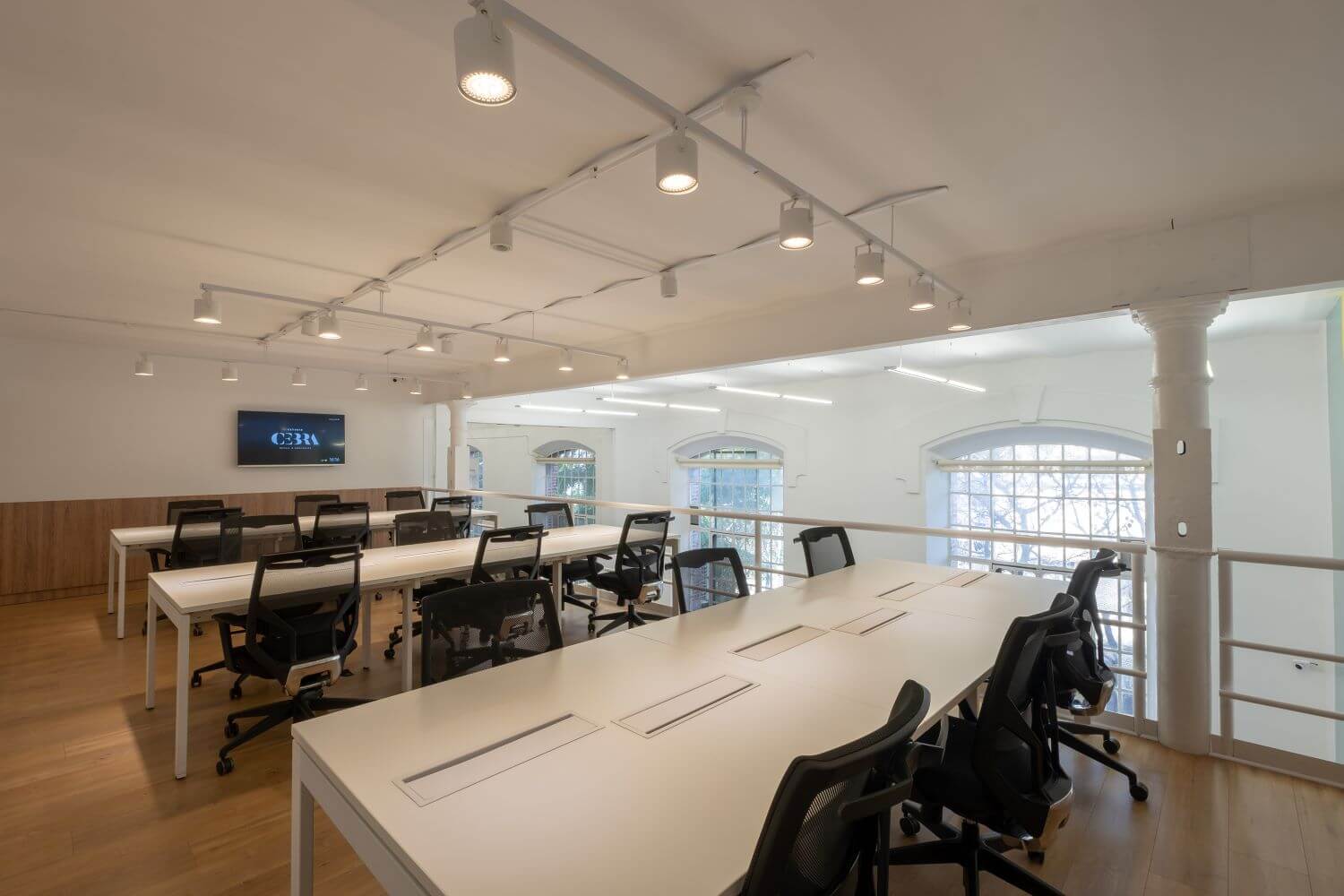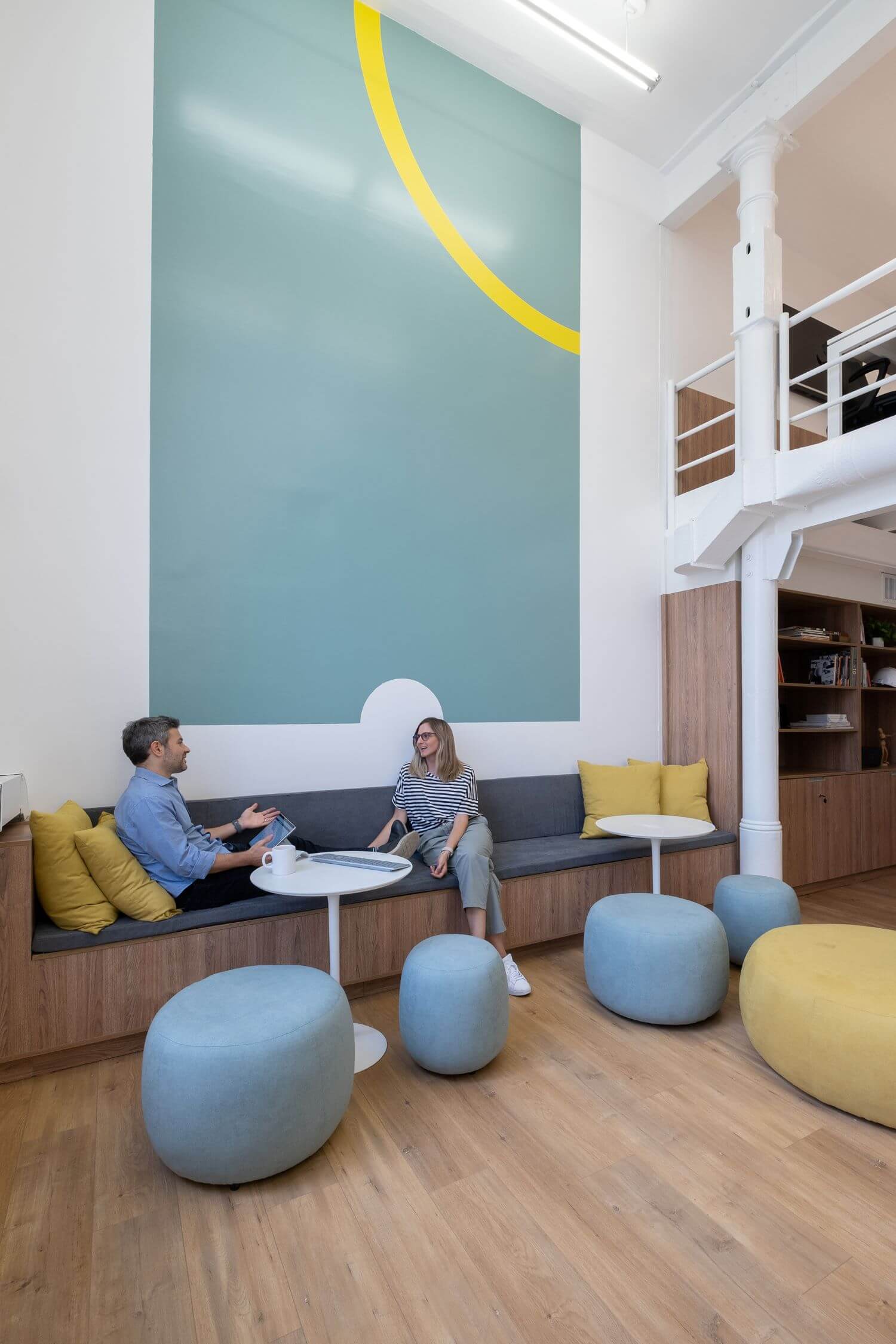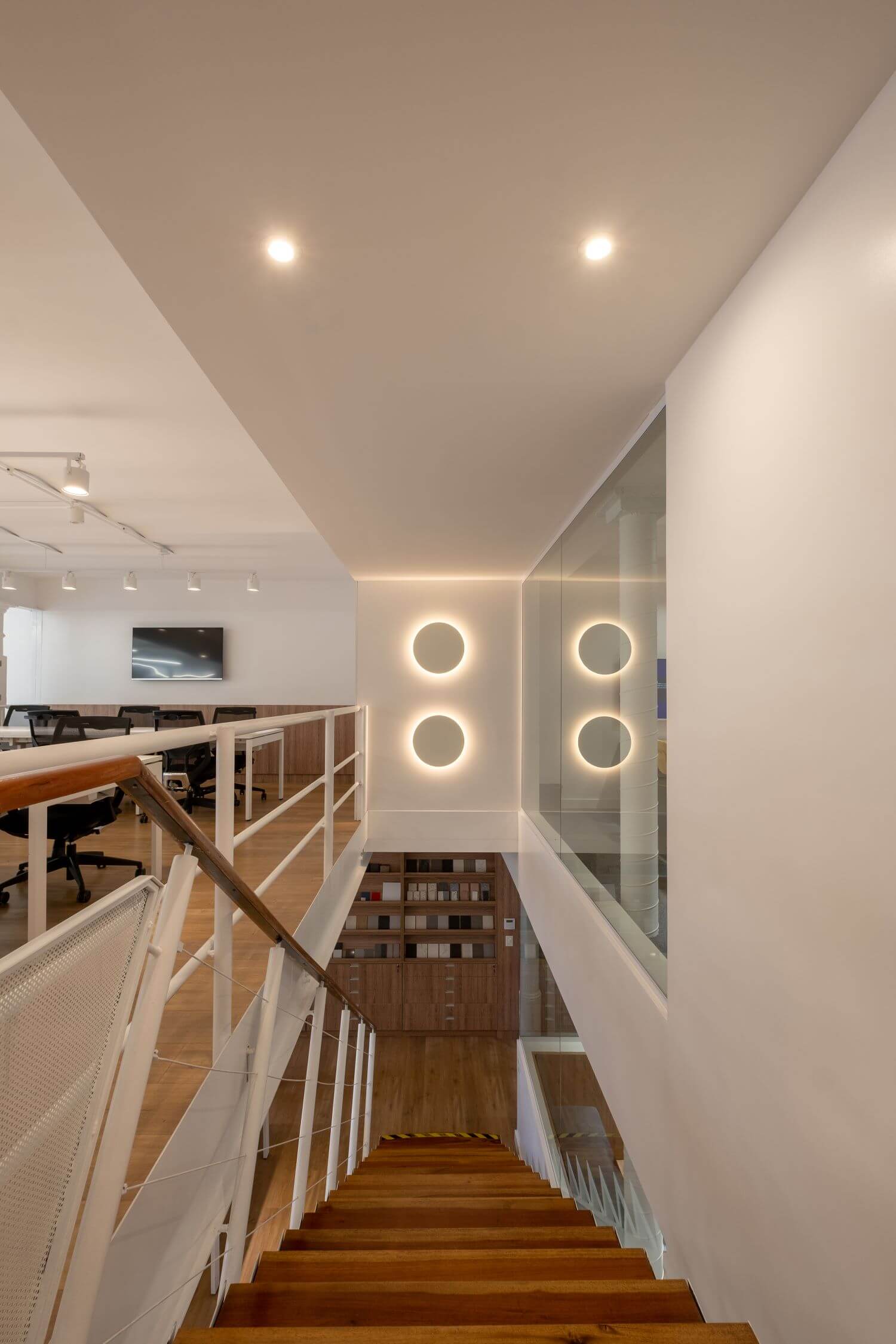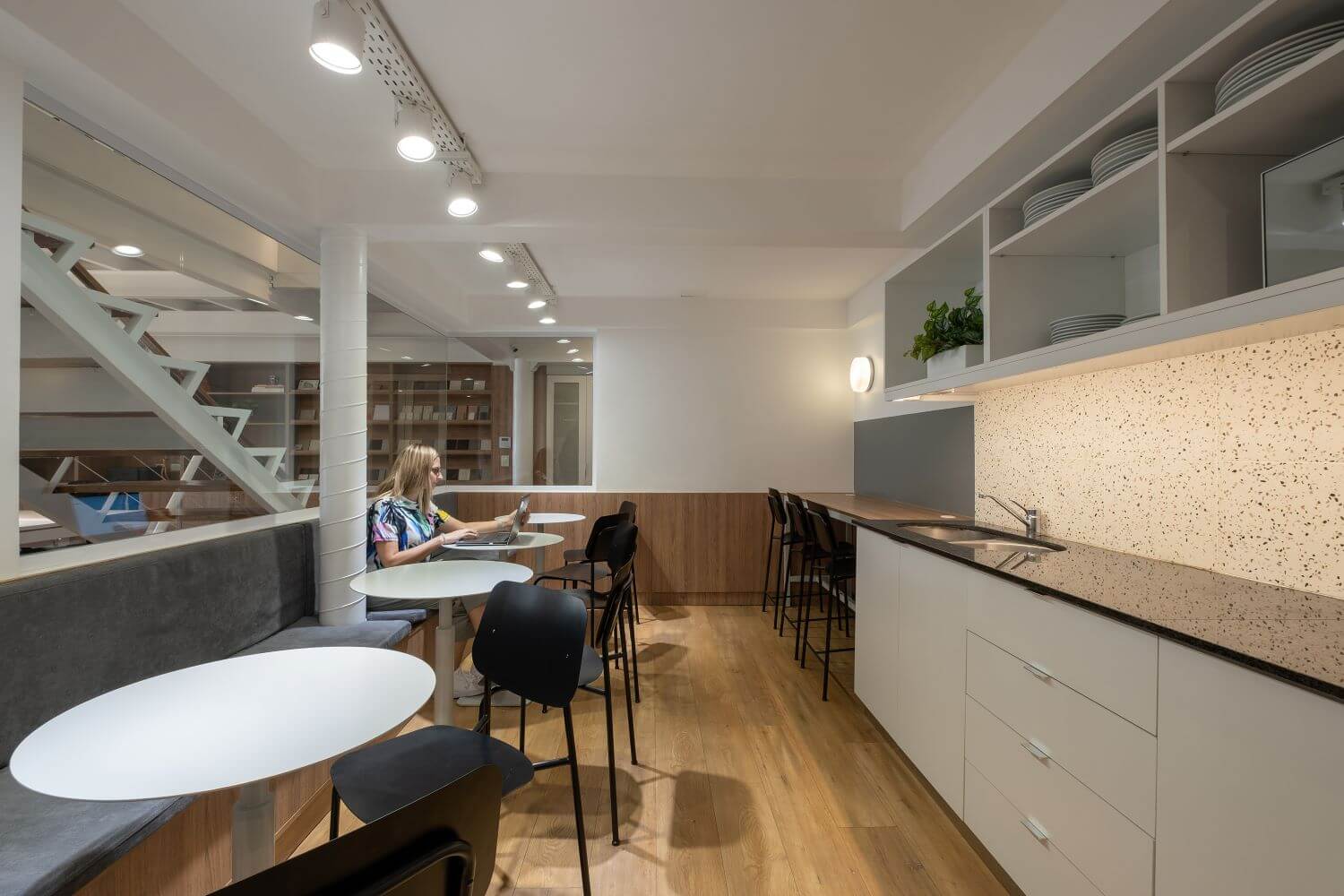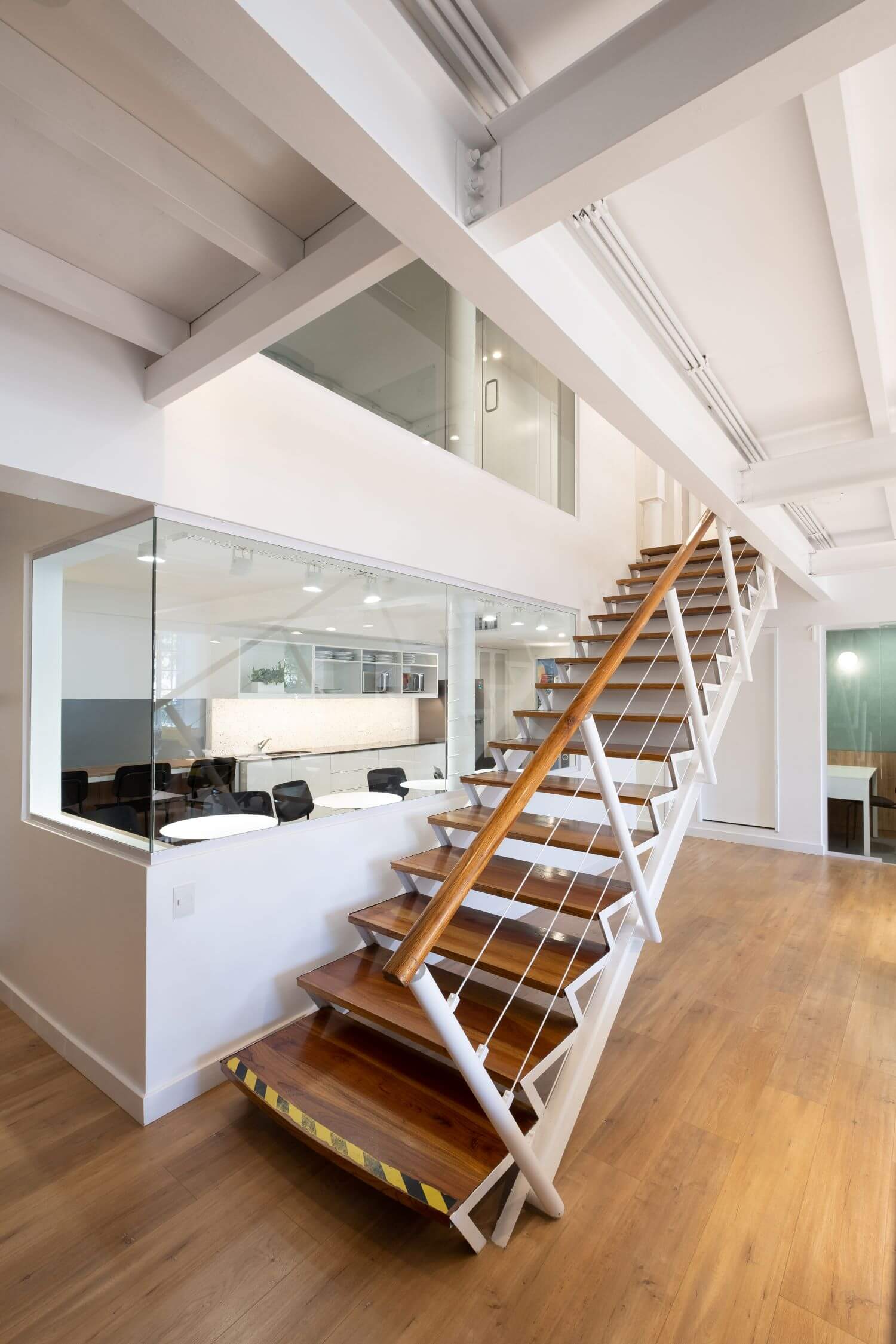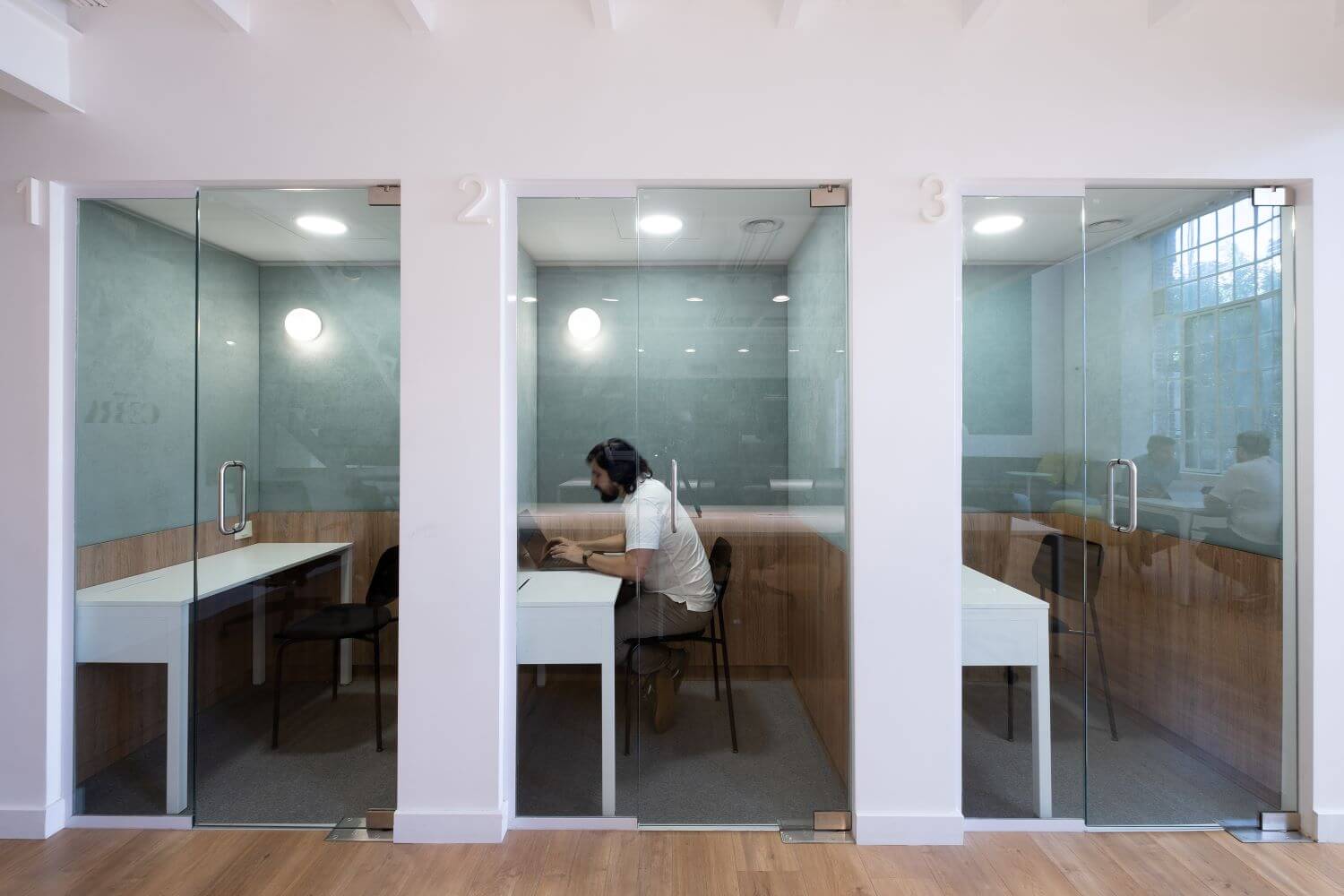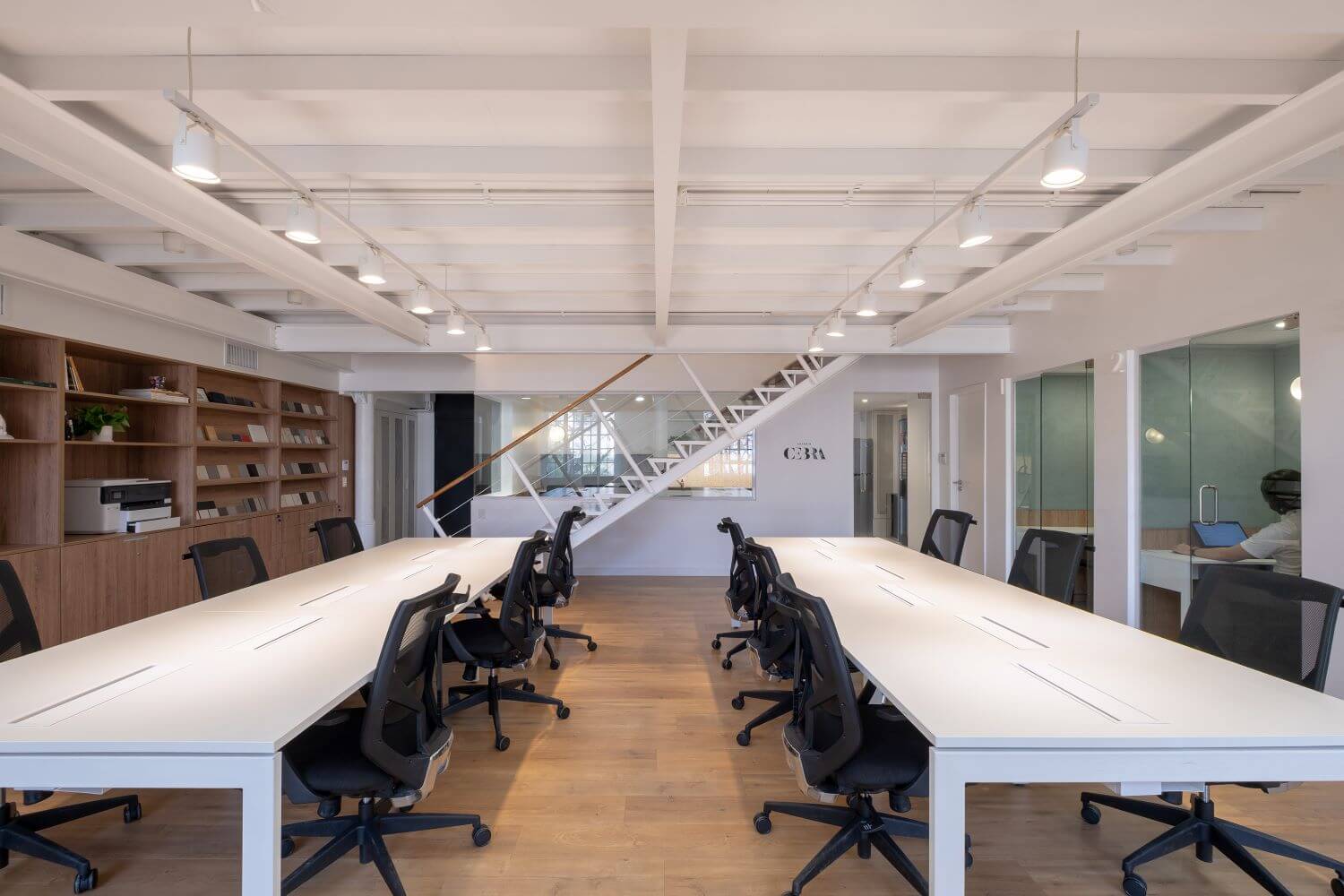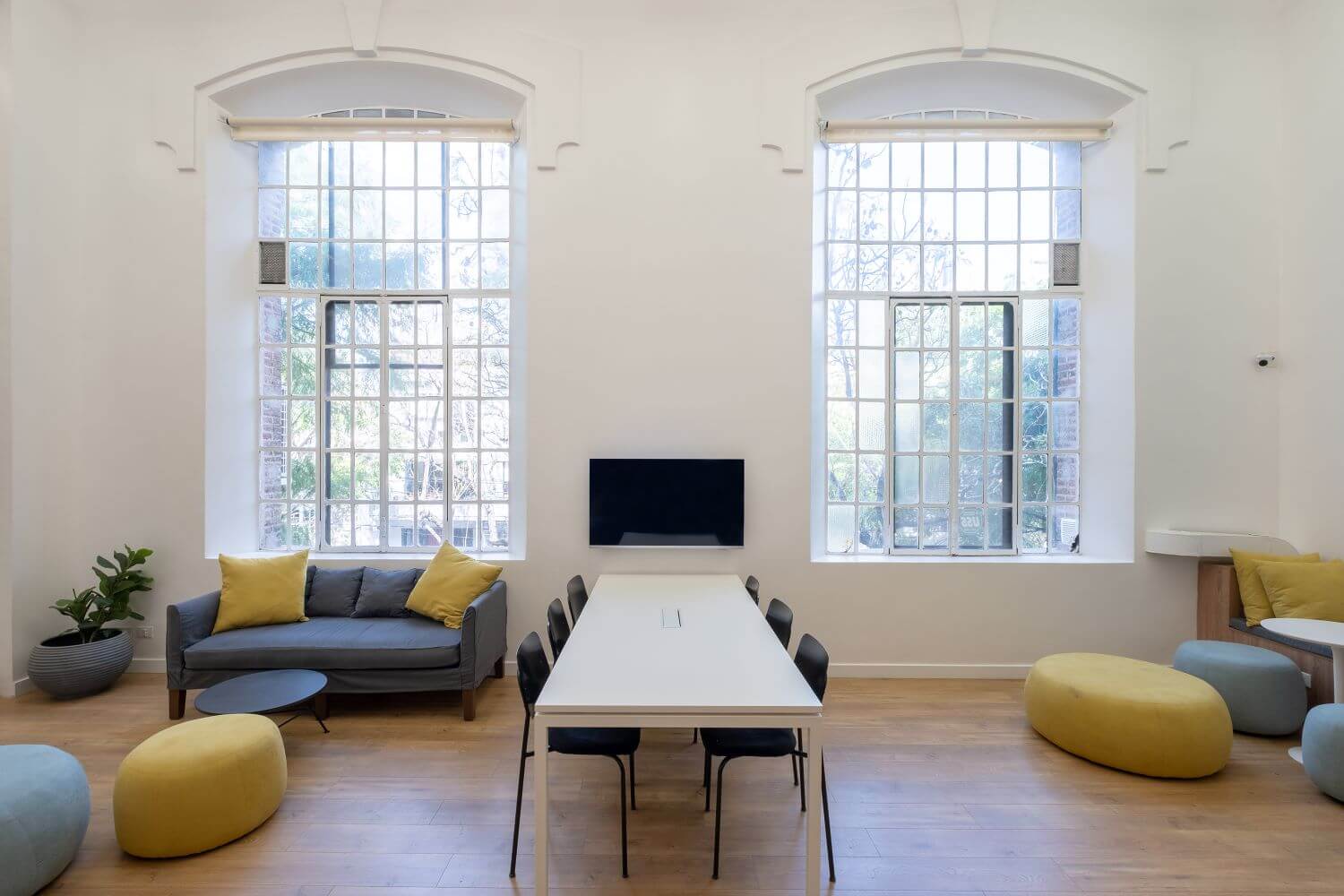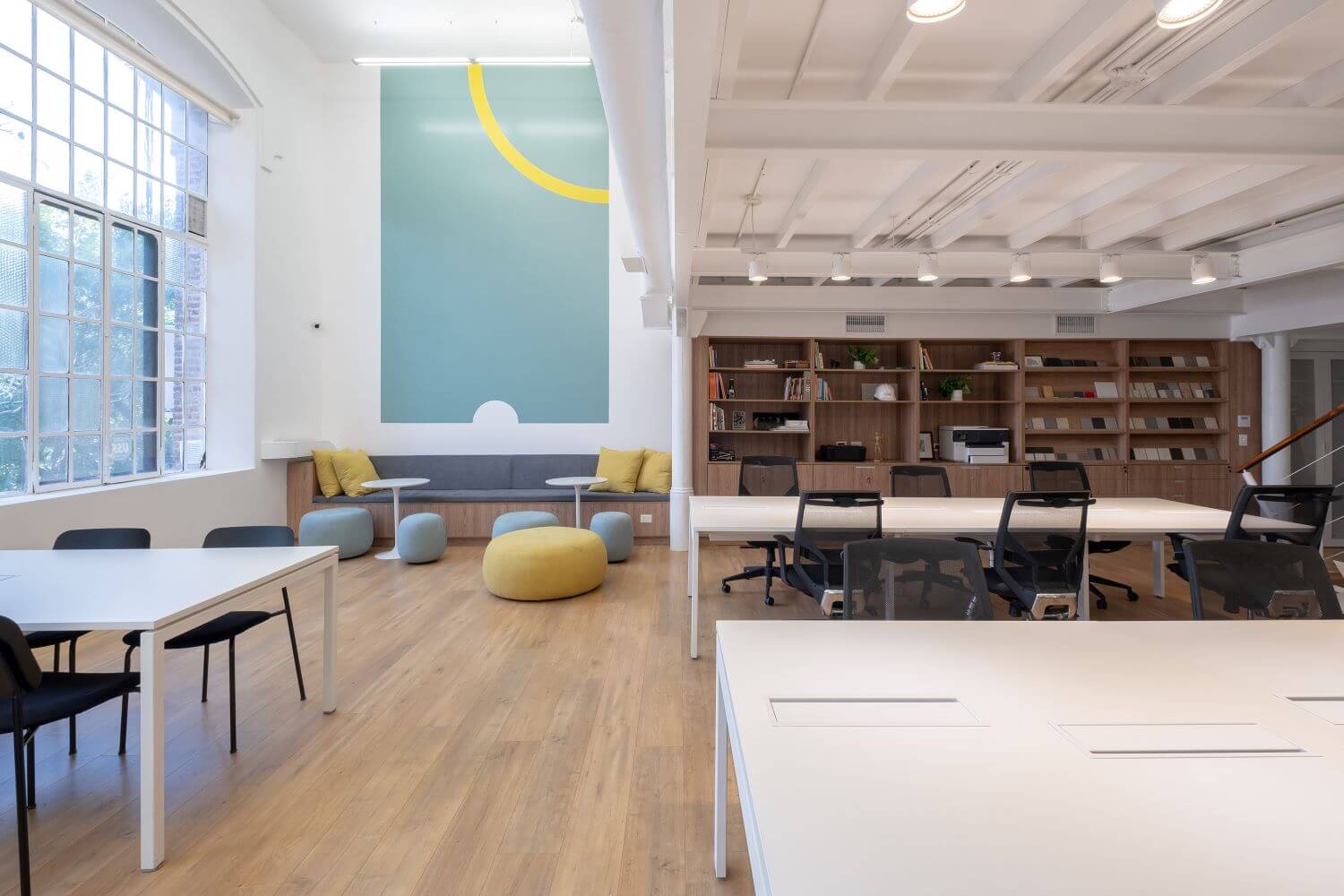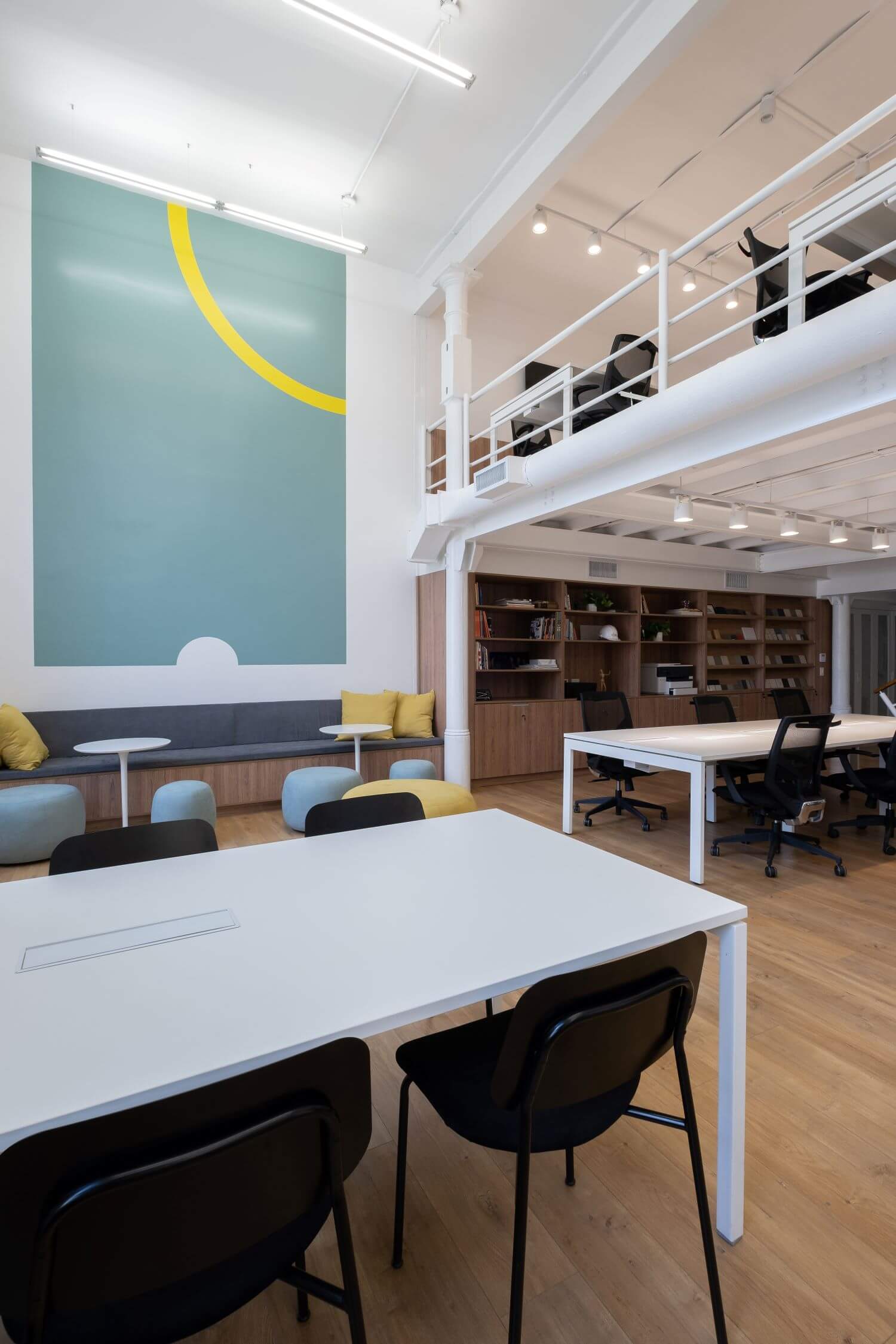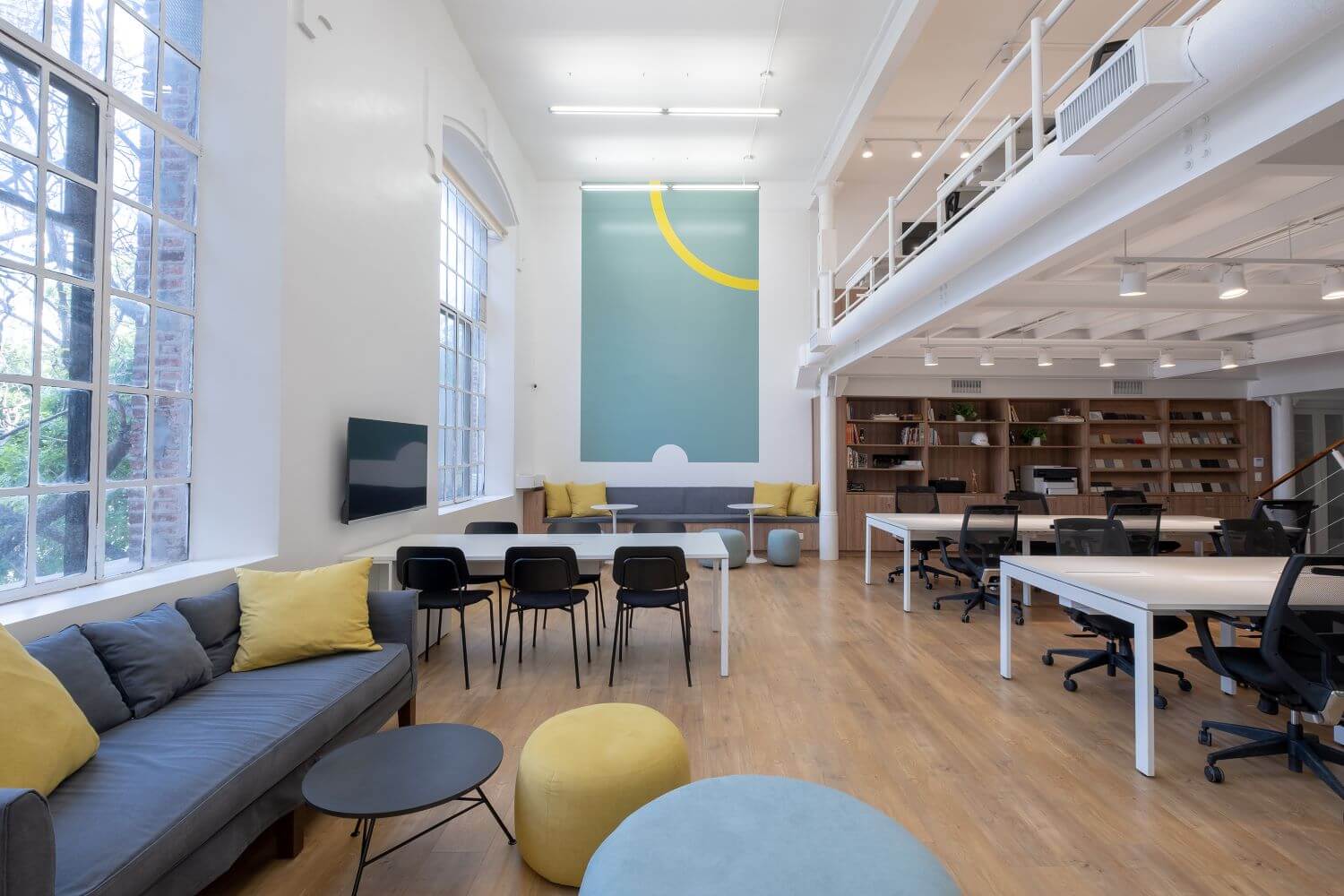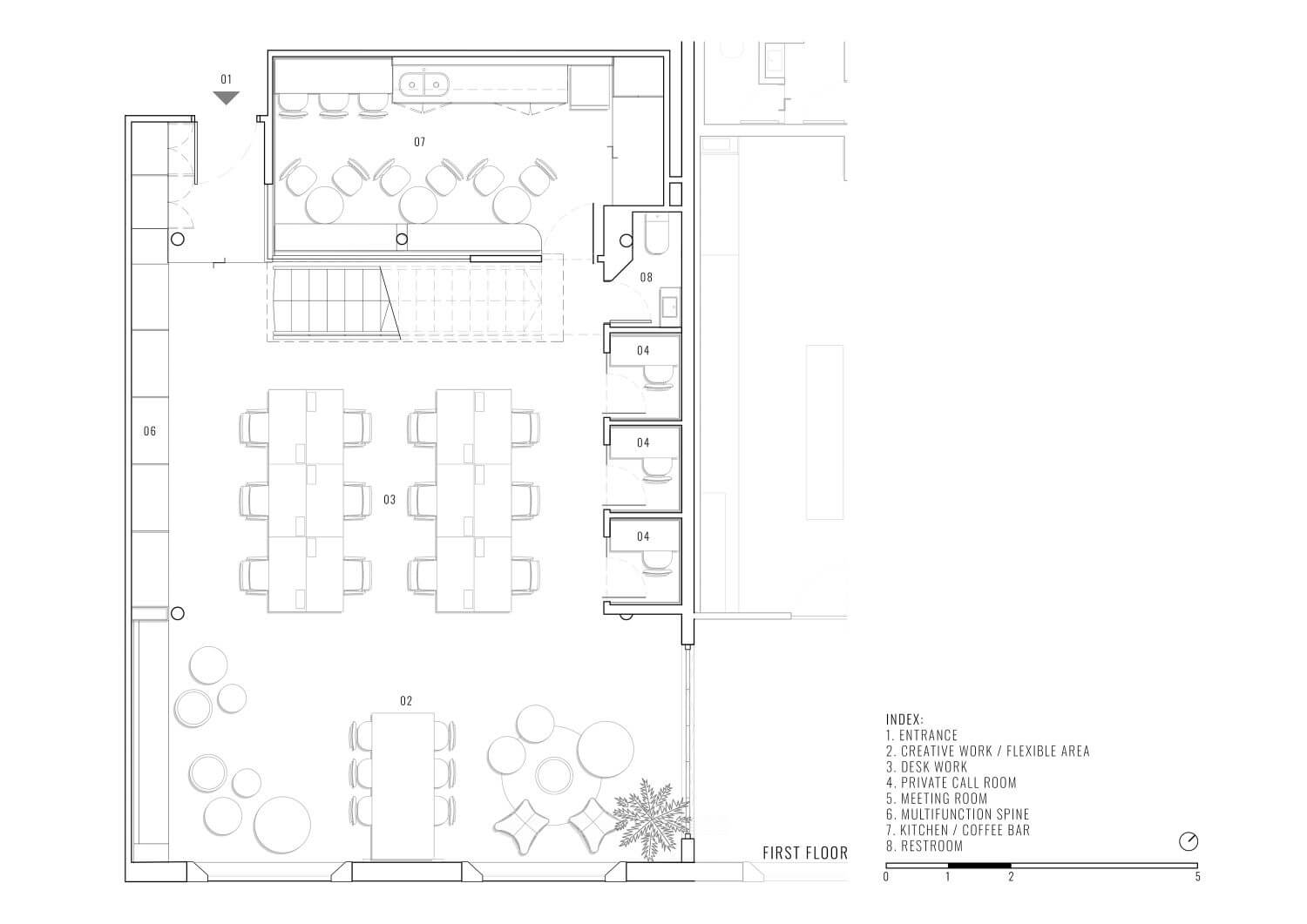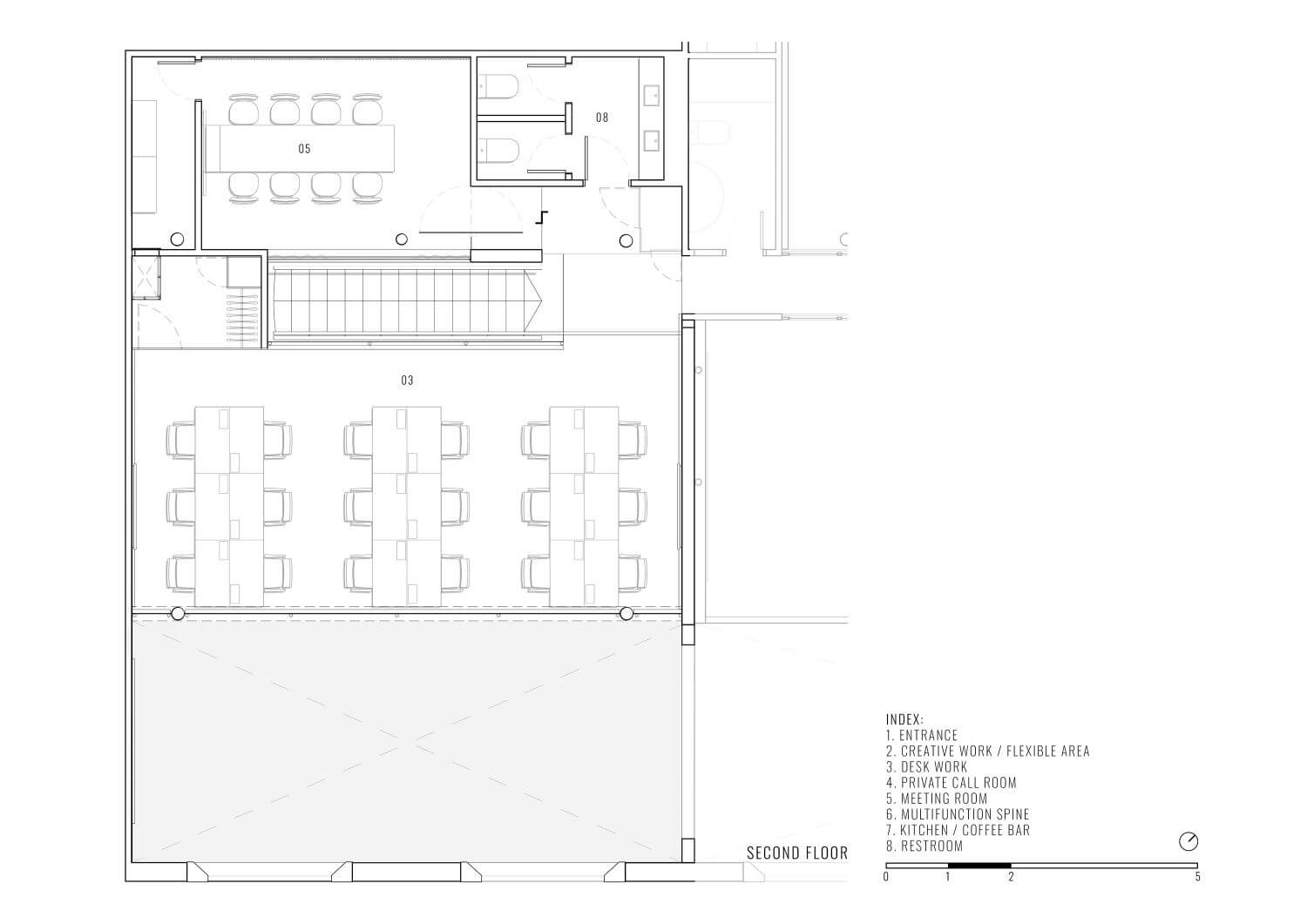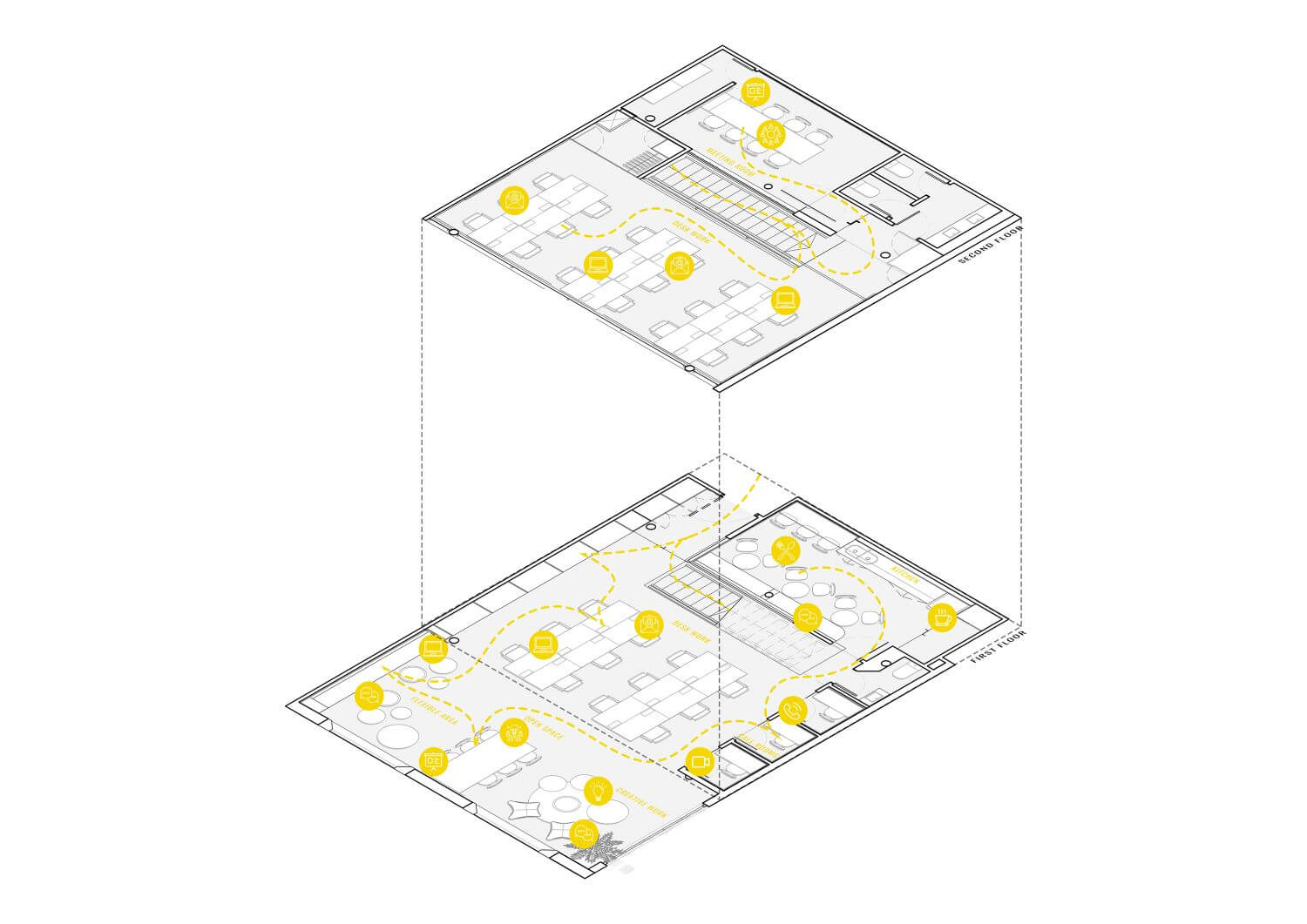 ---